This Barcelona apartment, originally built in 1870, was meticulously renovated by Carlota Siverio for a couple and their cat, prioritizing the preservation of its 19th-century modernist charm while introducing modern conveniences. The renovation focused on maximizing space through integrated storage solutions and emphasized original architectural elements, resulting in a flexible and inviting living environment that seamlessly blends the old with the new.
-text by the authors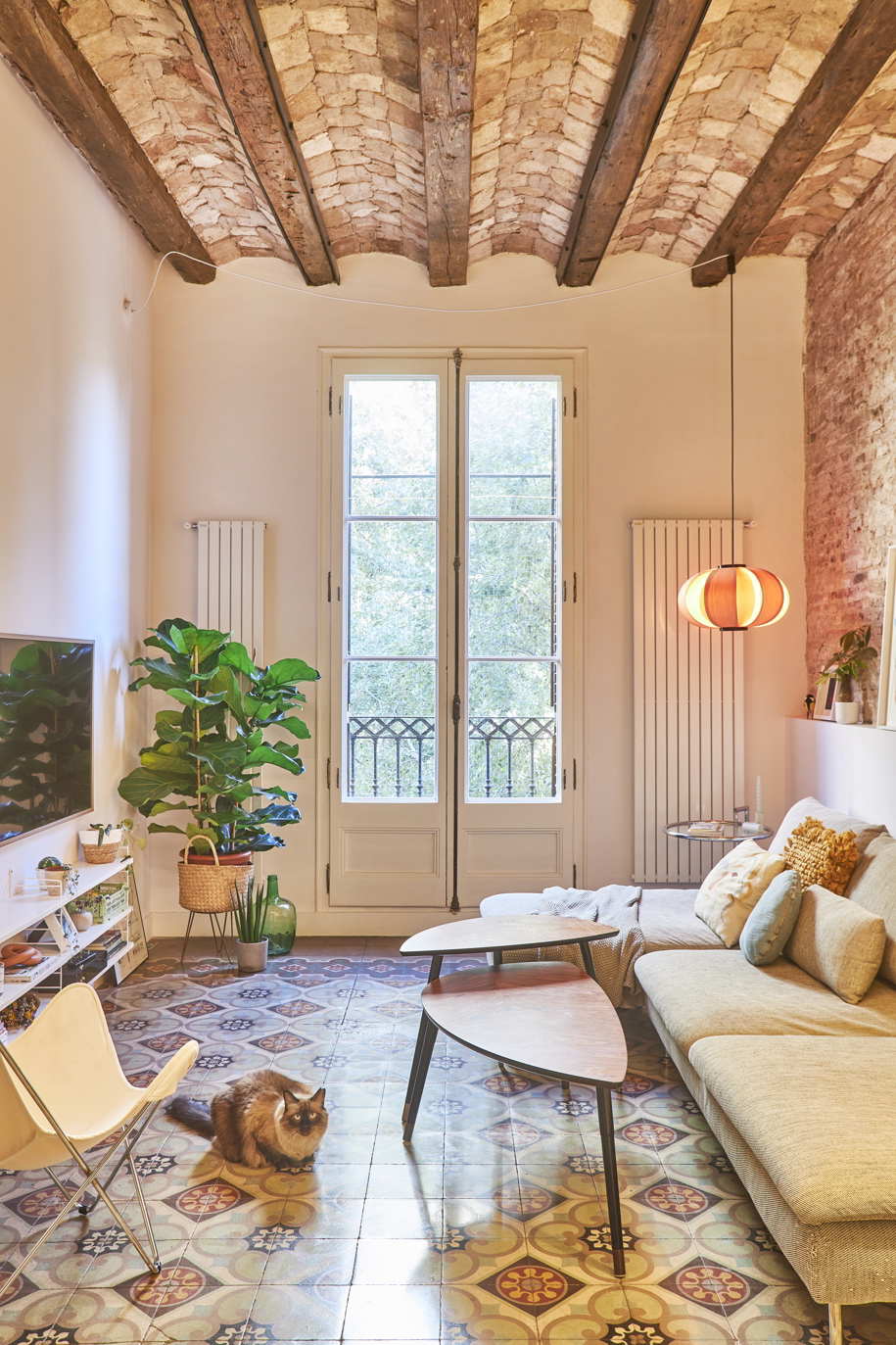 This apartment was designed for a couple and a cat.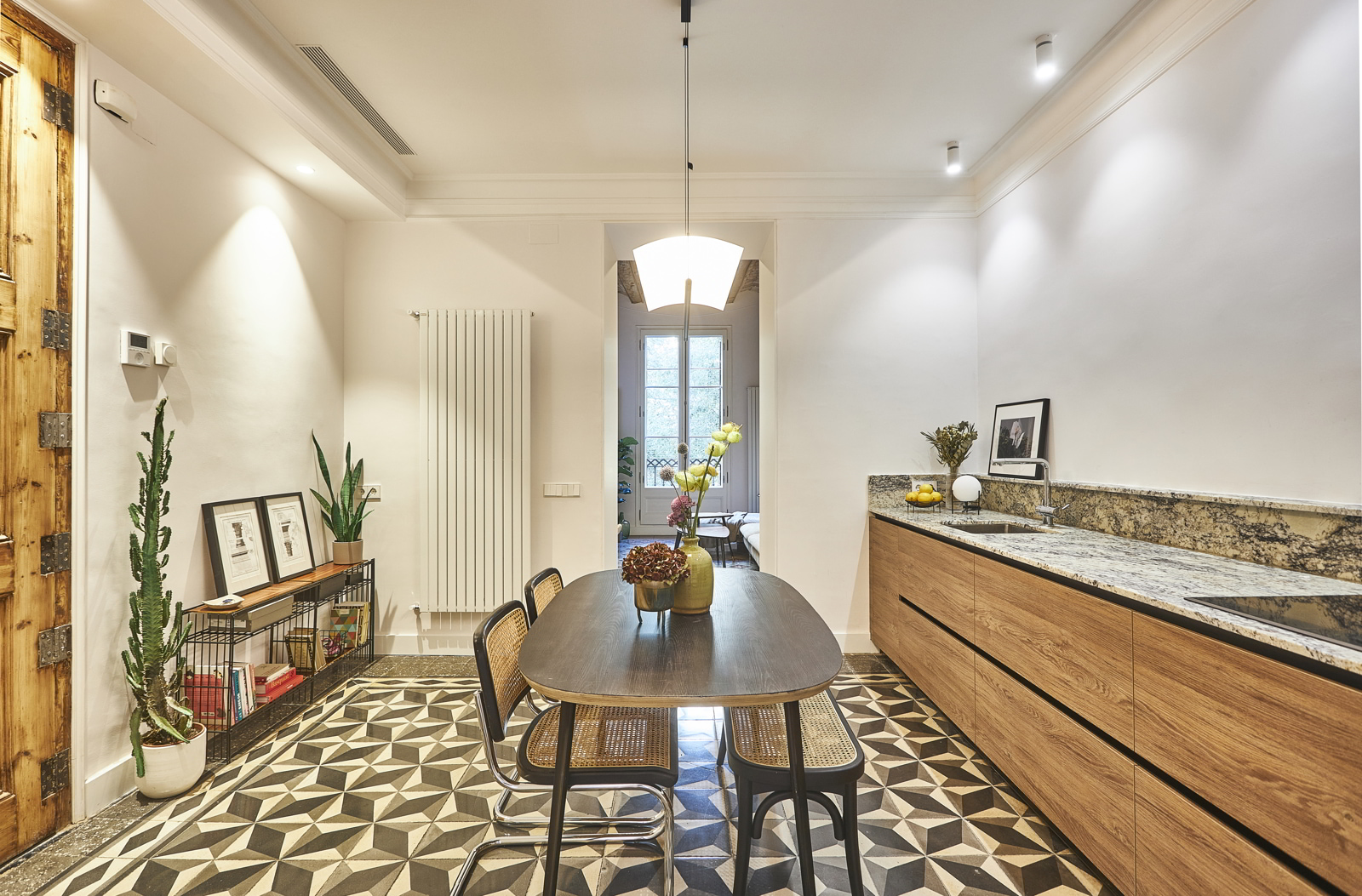 It's located on Comte Borrell Street, in the Sant Antoni neighborhood of Barcelona. Situated in one of Barcelona's "super-blocks", in a pedestrian area facing the Sant Antoni Market.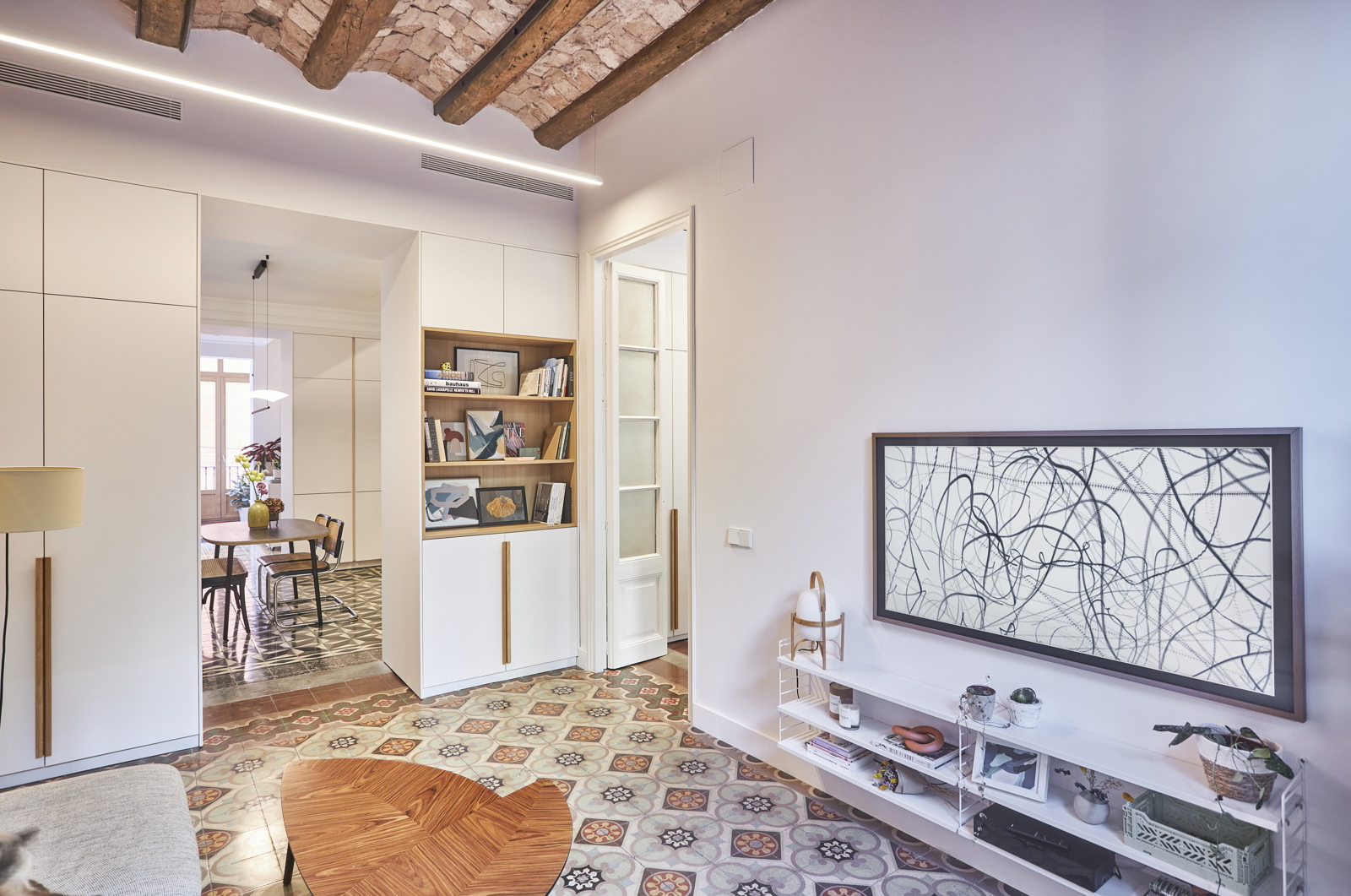 The building was built in 1870. The original apartment was twice the current size, but it was divided into two smaller units in 2005. Due to that, the initial distribution and room sizes were not functional. For the new layout, efforts were made to keep the cement tile flooring and load-bearing walls as much as possible.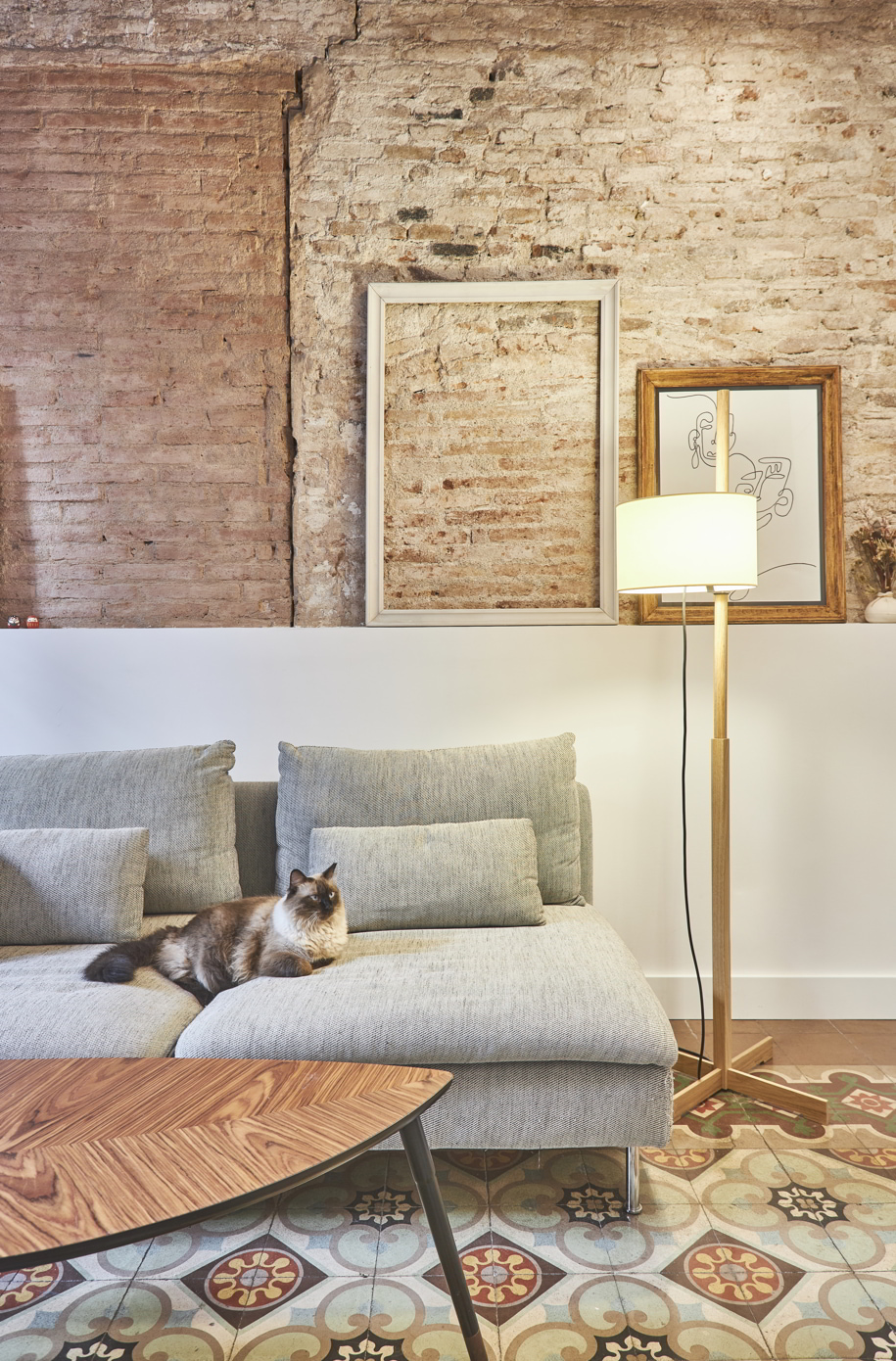 Preserving the original character of the apartment was the main priority. Simultaneously, it was important to fulfill current needs and having all the commodities of a modern house. Flexibility it was important too, as people's needs might change, and the home should be able to adapt those changes.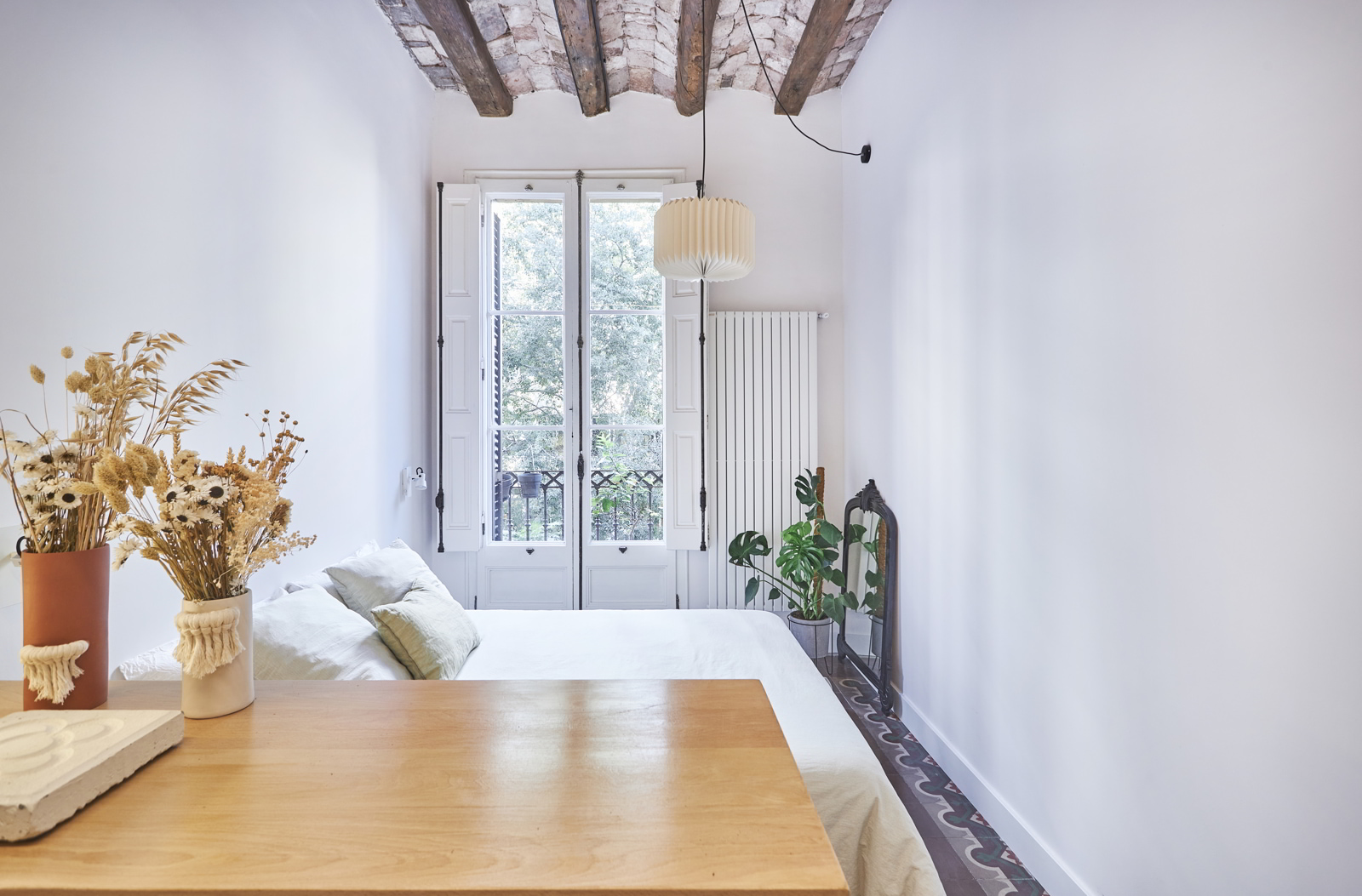 To create larger and brighter spaces, storage solutions were integrated into the load-bearing walls. White floor-to-ceiling closet were designed to merge with the walls, in order to draw the attention to the original modernist elements. This also allowed us to accentuate the existing structure and minimize the use of additional furniture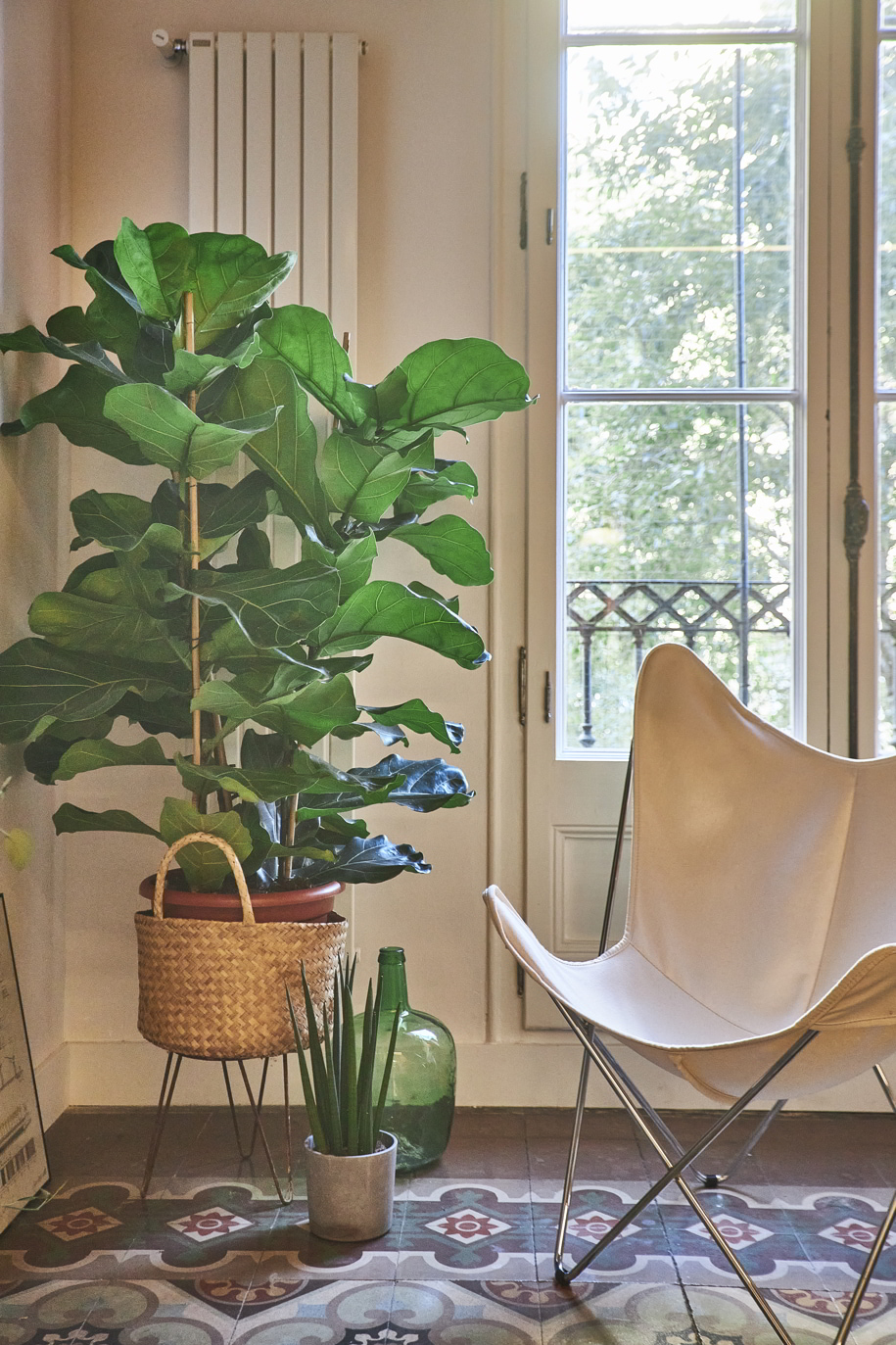 Lighting design was also crucial in creating various atmospheres and delineating spaces. The project aims to retain the essence of late 19th-century Barcelona's modernist architecture. Inspired by this essence, many original elements were restored, including the floors, ceilings, and some wooden doors and windows.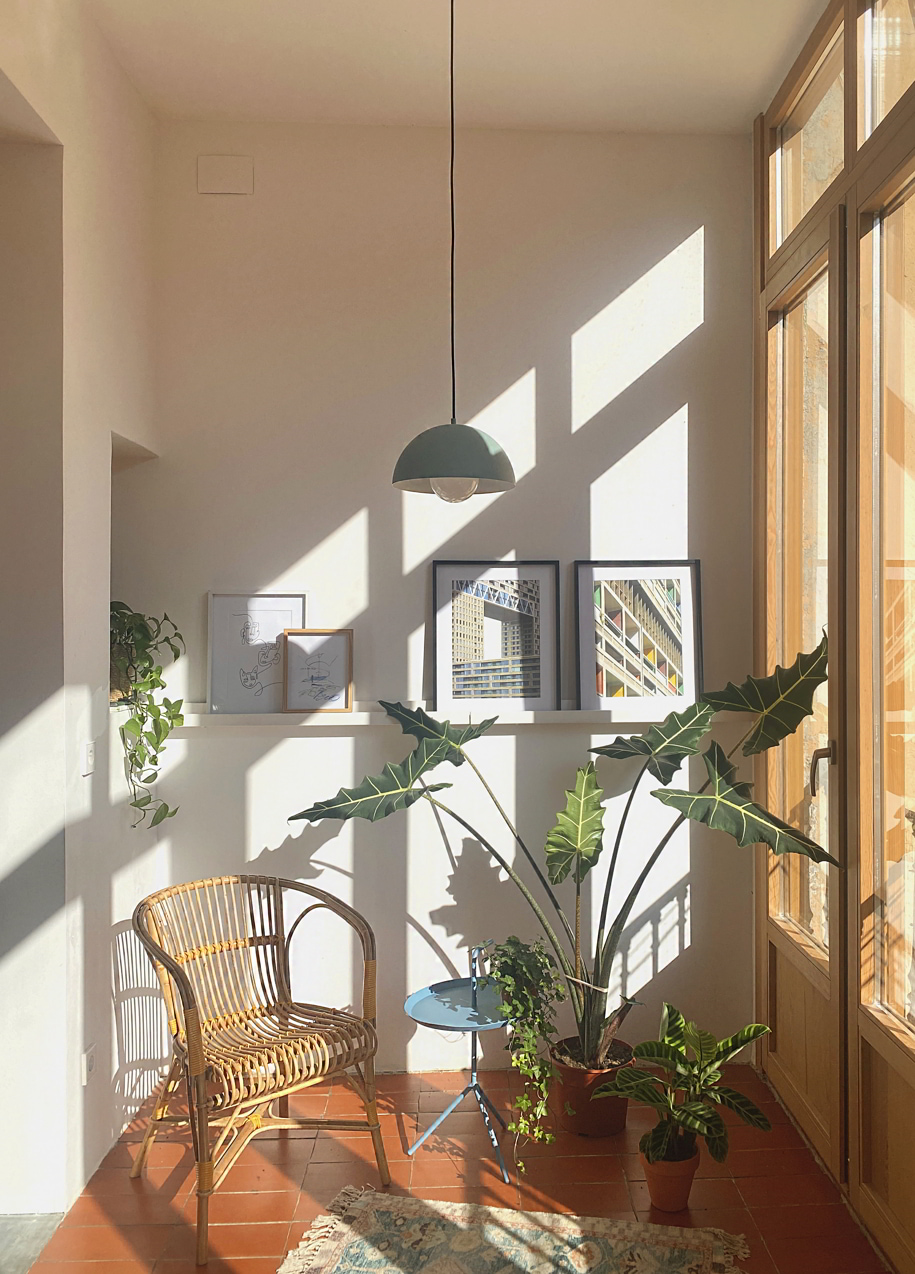 Customization was key in this project, creating a clean and organized scheme that made the spaces feel more spacious and comfortable to live.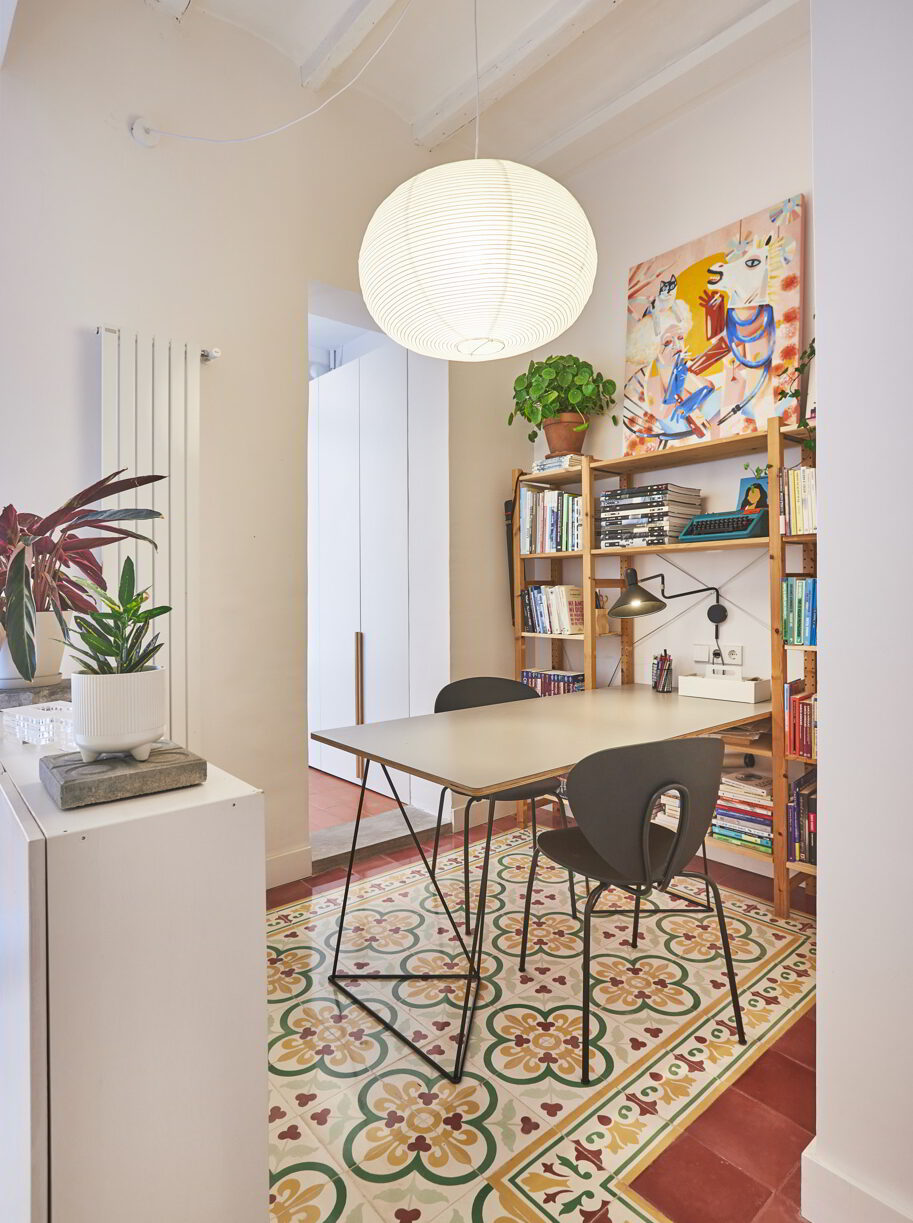 *This project was selected by Never Too Small.
Facts & Credits
Project title: Borell Apartment Renovation
Project type: Interior design
Architecture: Carlota Siverio 
Interior Styling: Marta Pujol 
Photographer: Igor Artetxe 
Area: 60 m2
Location: Comte Borrell Street, Barcelona
READ ALSO:
Social Housing 1737 in Catalonia | 1st prize at the competition for Harquitectes