Responding to the invitation of curator Alessandro Guerriero, COOP HIMMELB(L)AU created the CHBL Jammer Coat for the exhibition "Abiti da lavoro" taking place in the Triennale in Milan in the end of June 2014.
-text by the authors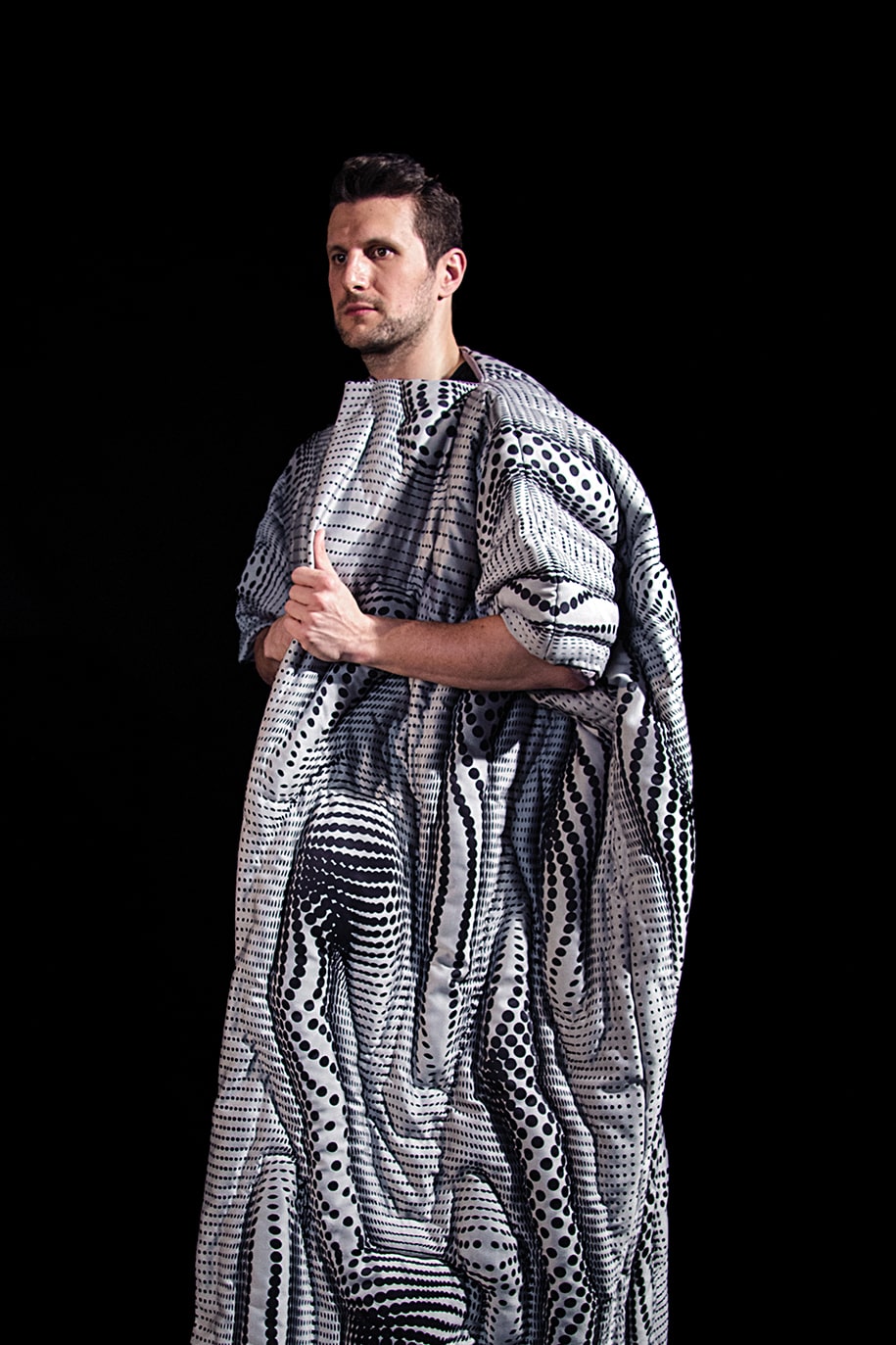 The CHBL Jammer Coat is a piece of clothing that enables its user to disappear: Google cannot find you anymore. The piece is made of metallized fabrics, which are blocking radio waves and shielding the wearer against tracking de­vices. You are no longer reach­able on your mobile phone and no information from your credit card can be captured.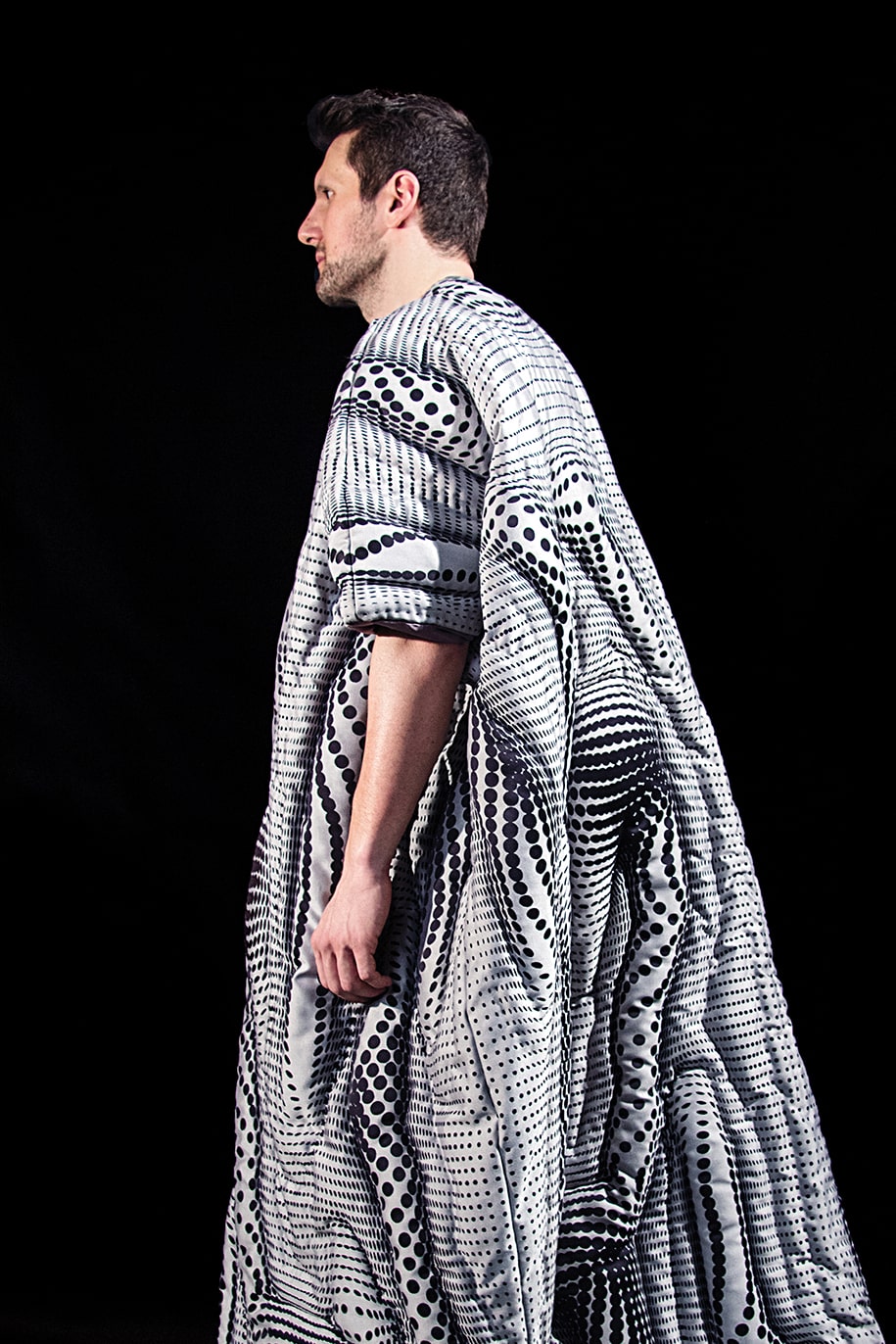 The Wave Circle pattern of the fabric gives an illusion of strange multiple body parts, which hides and frees the individual physicality.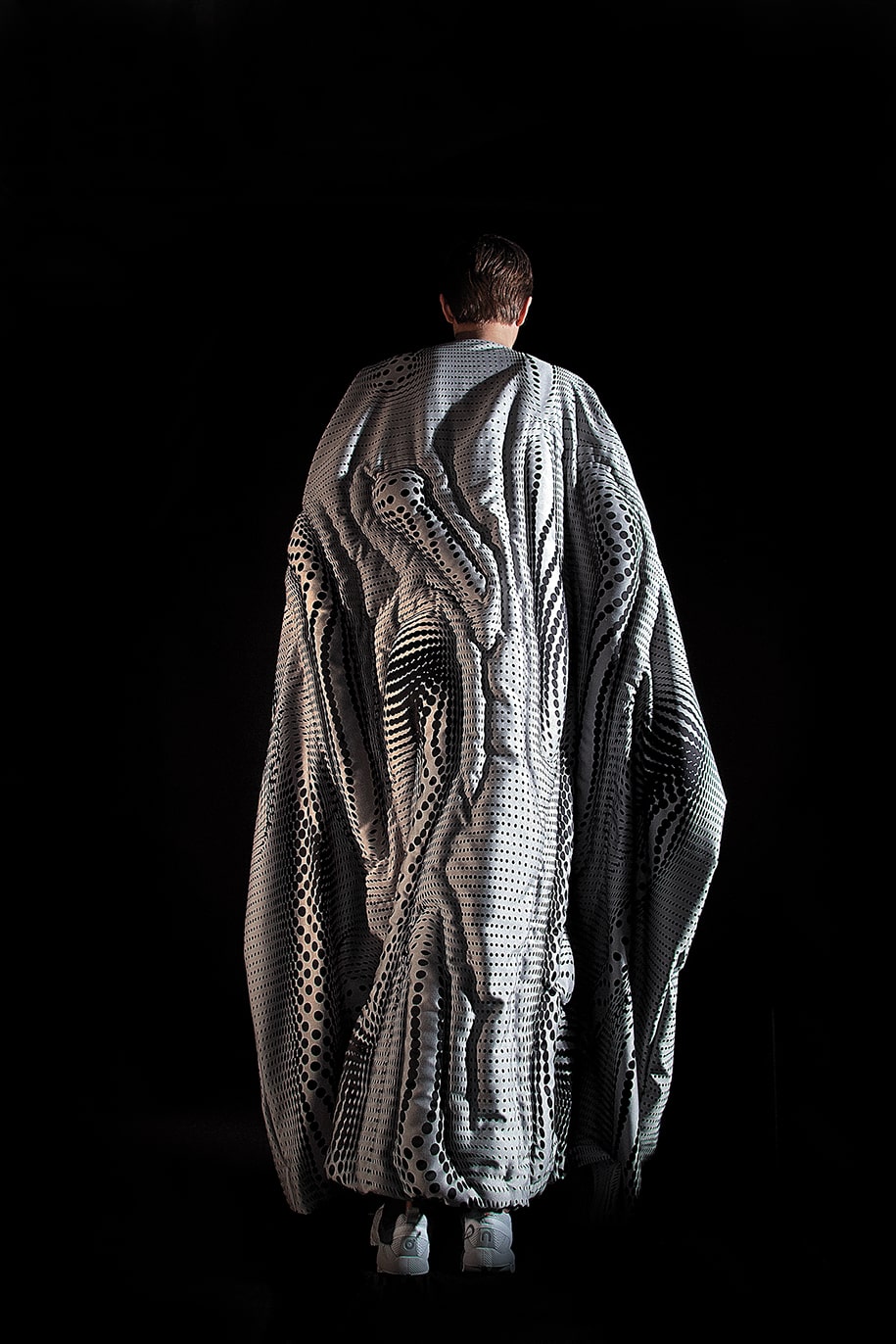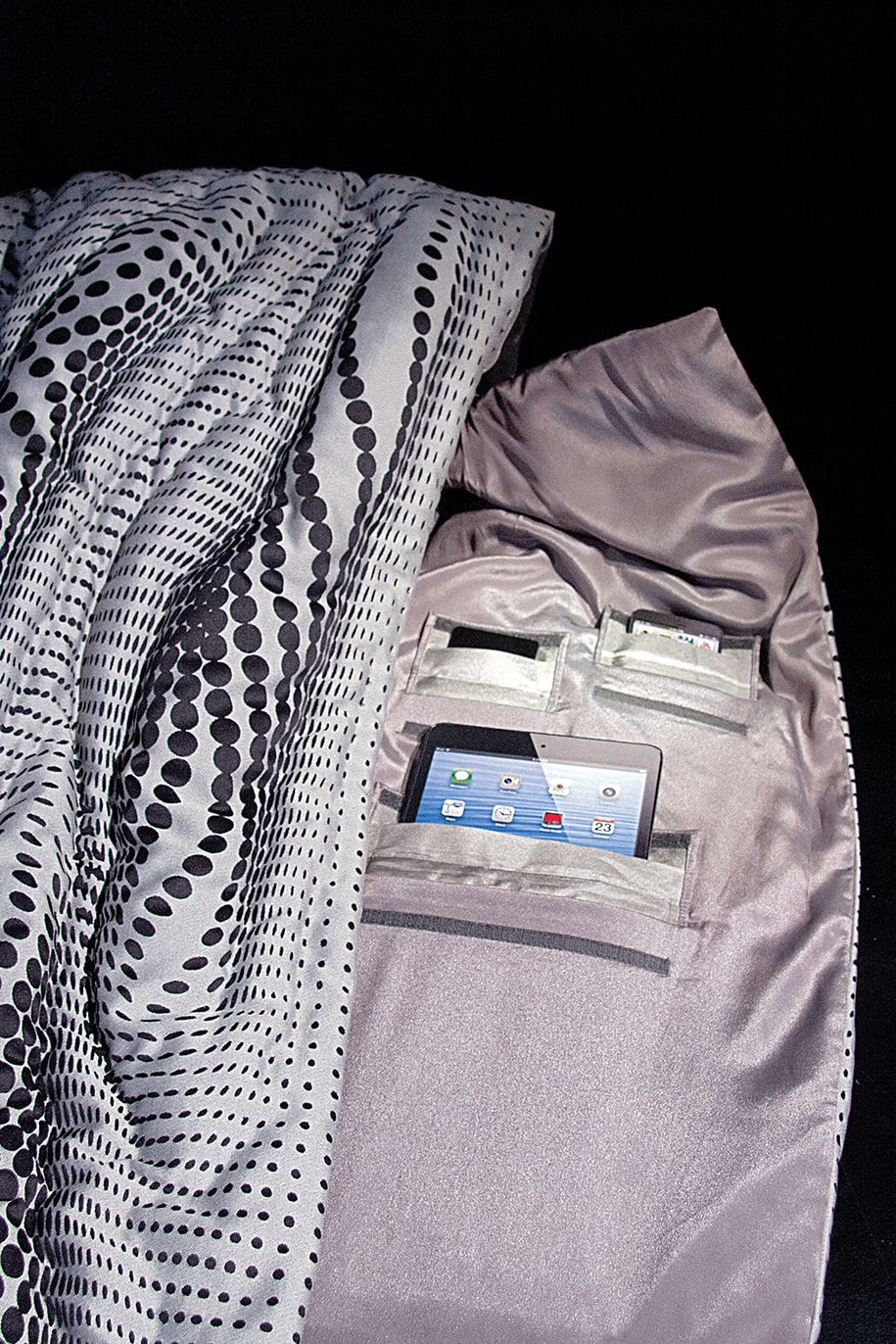 Facts & Credits
Project title  CHBL Jammer Coat
Design  COOP HIMMELB(L)AU | Wolf D. Prix & Partner ZT GmbH
Principal in Charge  Wolf D. Prix
Design Team  Wolf D. Prix, Sophie C. Prix
Project Team  Theresa Lusser, Maxime Lefebvre
Model  Lucija Grabic, Ivan Grabic
Photography  Markus Pillhofer
READ ALSO:
Apartment in "Blue Polykatoikia", Exarchia Square, Athens | Cadu architects