Design Museum invites audience to explore today's home through the prism of yesterday's imagination. Are we living in the way that pioneering architects and designers throughout the 20th century predicted, or has our idea of home proved resistant to real change?
'The problems that people have in advanced societies, that show up in novels, poetry, the therapist's couch are really problems of architecture.' Alain de Botton 
THE EXHIBITION
The 'home of the future' has long intrigued designers and popular culture alike. Immerse yourself in a series of dreamlike passages and rooms designed by New York-based architects SO-IL and explore yesterday's visions of the future – as avant-garde speculations are displayed alongside contemporary objects and new commissions.
Featuring more than 200 objects and experiences, the exhibition challenges the ways we see our homes and asks if an alternative future is possible.
Discover more than 200 objects and experiences to trace the key social and technological aspirations that have driven change in the home. Historical notions of the mechanised home and the compact home are displayed alongside contemporary phenomena such as connected devices and the sharing economy.
Radical thinkers and designers of the 20th century imagined our future homes as places where…
Supersurface was a speculative proposal for a universal grid that would allow people to live without objects or the need to work, in a state of permanent nomadism.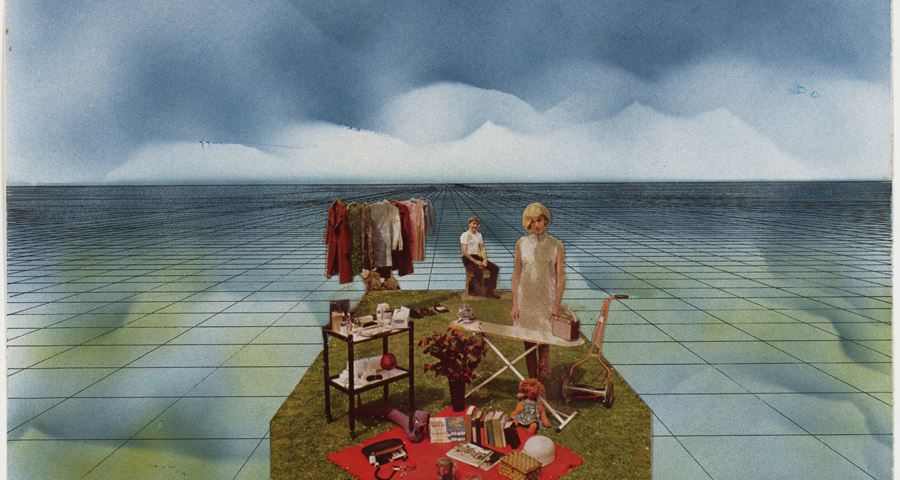 In 1969, years before laptops allowed for work on the go, Hans Hollein proposed a mobile office in the form of a transparent bubble for a nomadic lifestyle. It forecasted the conditions of work and life in an automated, networked world.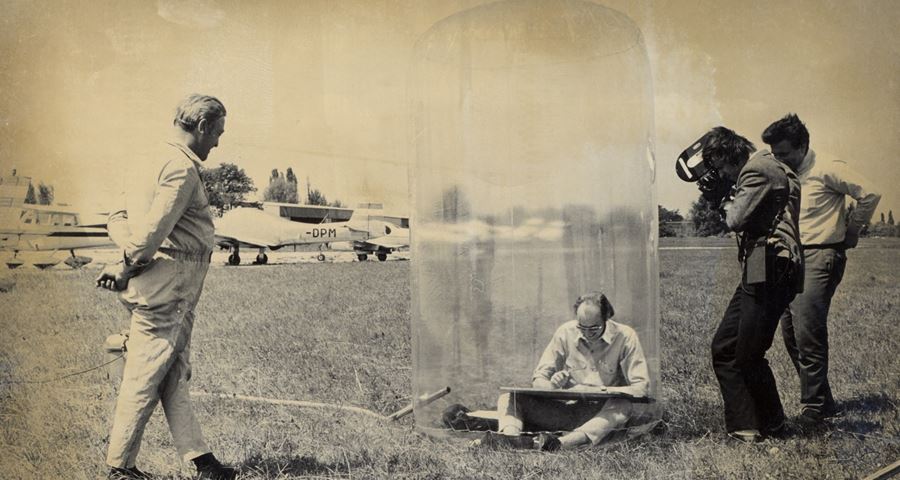 Ugo La Pietra's Casa Telematica (1983), or the Telematic House, imagined ways in which media and telecommunication will change the homes of the future. This image from early 1980s calls to mind the omnipresence of screens in our contemporary lives. Courtesy of Archivio Ugo La Pietra, Milano. Ugo La Pietra, La Casa Telematica, 1983.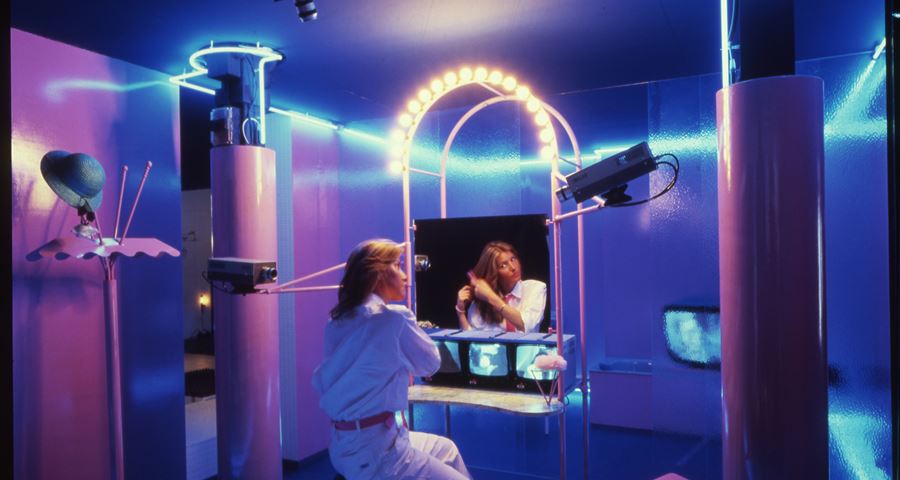 The 1950s "Miracle Kitchen" of the future had its own Roomba.
Joe Colombo's Total Furnishing Unit. A whole house in just 28 square meters!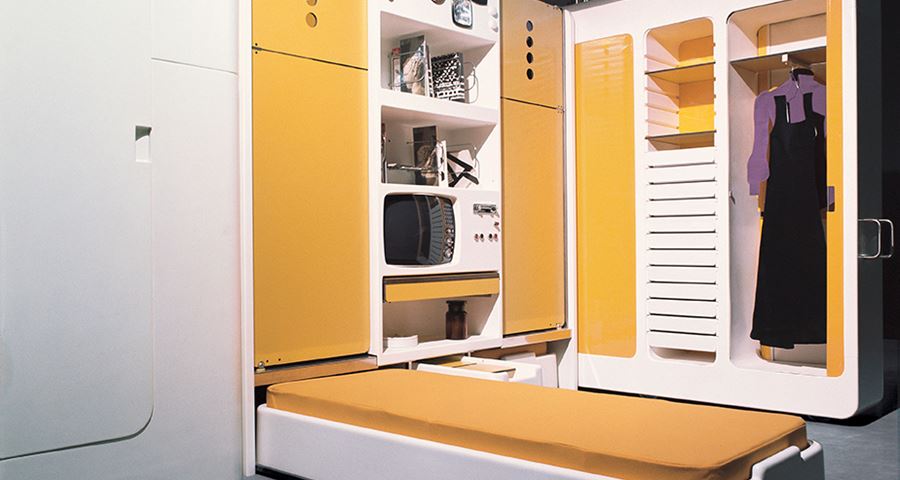 Iconic red lips sofa, inspired by the original design by Salvador Dalí. Initially a small production company responsible for the most iconic pieces of Italian radical design, Gufram became famous for merging art and design. Studio 65's Bocca sofa became one of its best known pieces.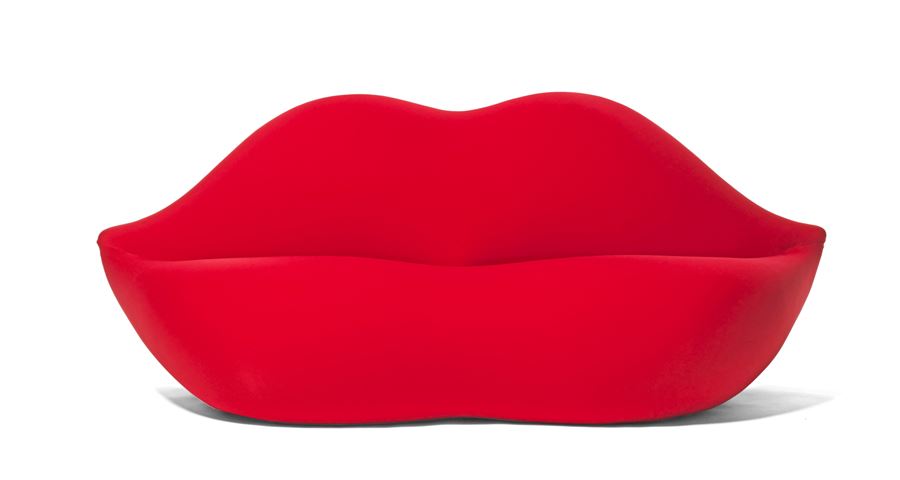 Agenda
Exhibition   Home Futures 
Location   Design Museum, London
BOOK here your tickets
Dates    November 7 – March 24
READ ALSO:
PUNTA CALIZA Hotel Holbox by ESTUDIO MACIAS PEREDO takes its cues from the traditional Mayan house