BD world-wide exclusively presents the Calvet Hanger, αn original design by Antoni Gaudí dating back to 1903 and possibly the smallest piece the architect ever made. We have re-edited this piece and is now part of our Art Editions catalogue.   – text by Juan José Lahuerta *
Barcelona (Spain), march 2019.– This morning was launched the Calvet hanger, edited by BD Barcelona.
Casa Calvet was constructed by Gaudí for the heirs of Pedro Mártir Calvet, textile makers, between 1898 and 1899, although the finishes of construction were not completed until nearly 1903, the year in which a large part of the furniture was to be made. As with many other buildings of this type in the Eixample of Barcelona, the home of the owners was found on the first floor, while on the ground floor and basement there were offices and business stores.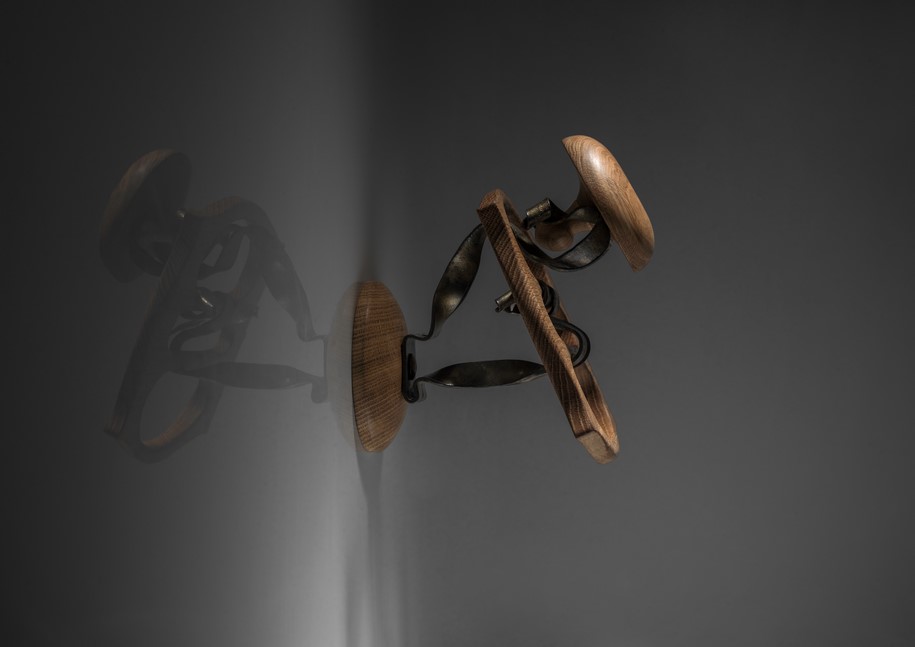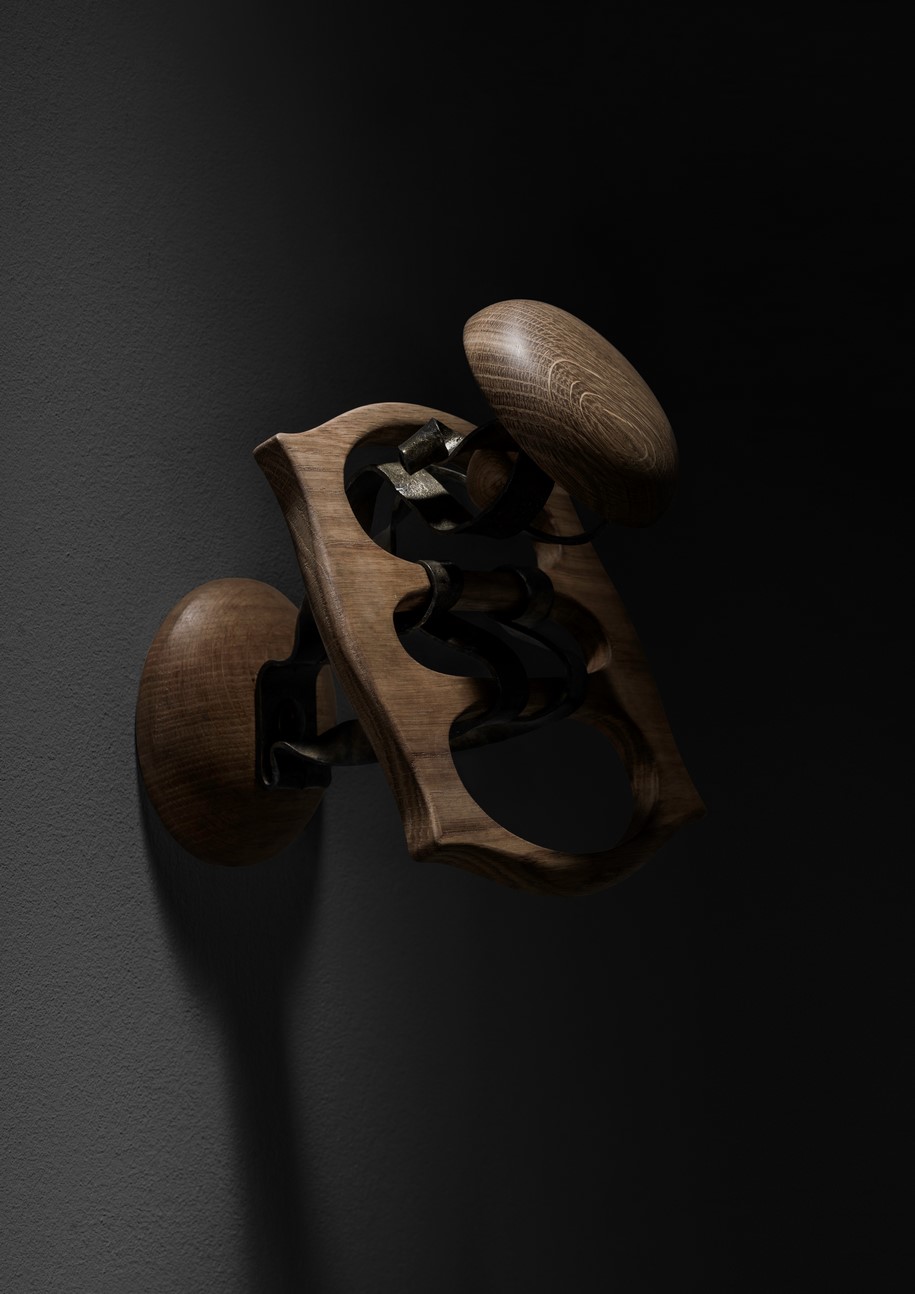 For the main living room, Gaudí designed a matching sofa, armchairs, chairs and stools all upholstered in silk, constructed with a gold metal base placed over the legs and mounted on wooden posts.
Inspired ironically and doubtlessly in the style of Louis XV – then admired by the aristocratic bourgeoisie across Europe while the furniture designed for different interiors of offices were of one single material using a joint system in oak, which at that time began to replace other more "luxurious" wooden materials like rosewood and mahogany. It consisted of a considerable variety of tables, chairs with or without armrests, benches, settees, stools, shelves and screens, definitely a complete and more homogeneous matching furniture collection in all of Gaudí's career.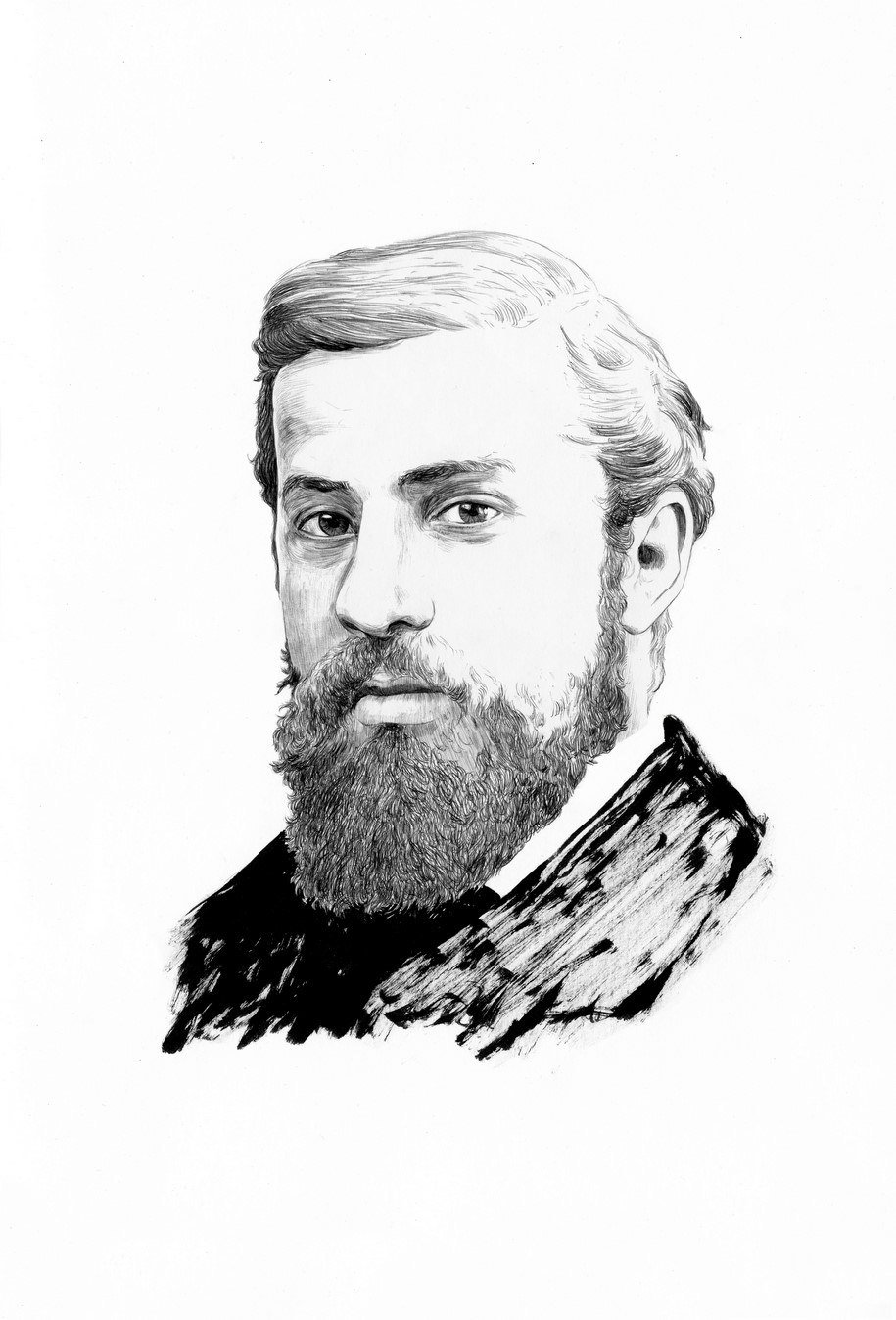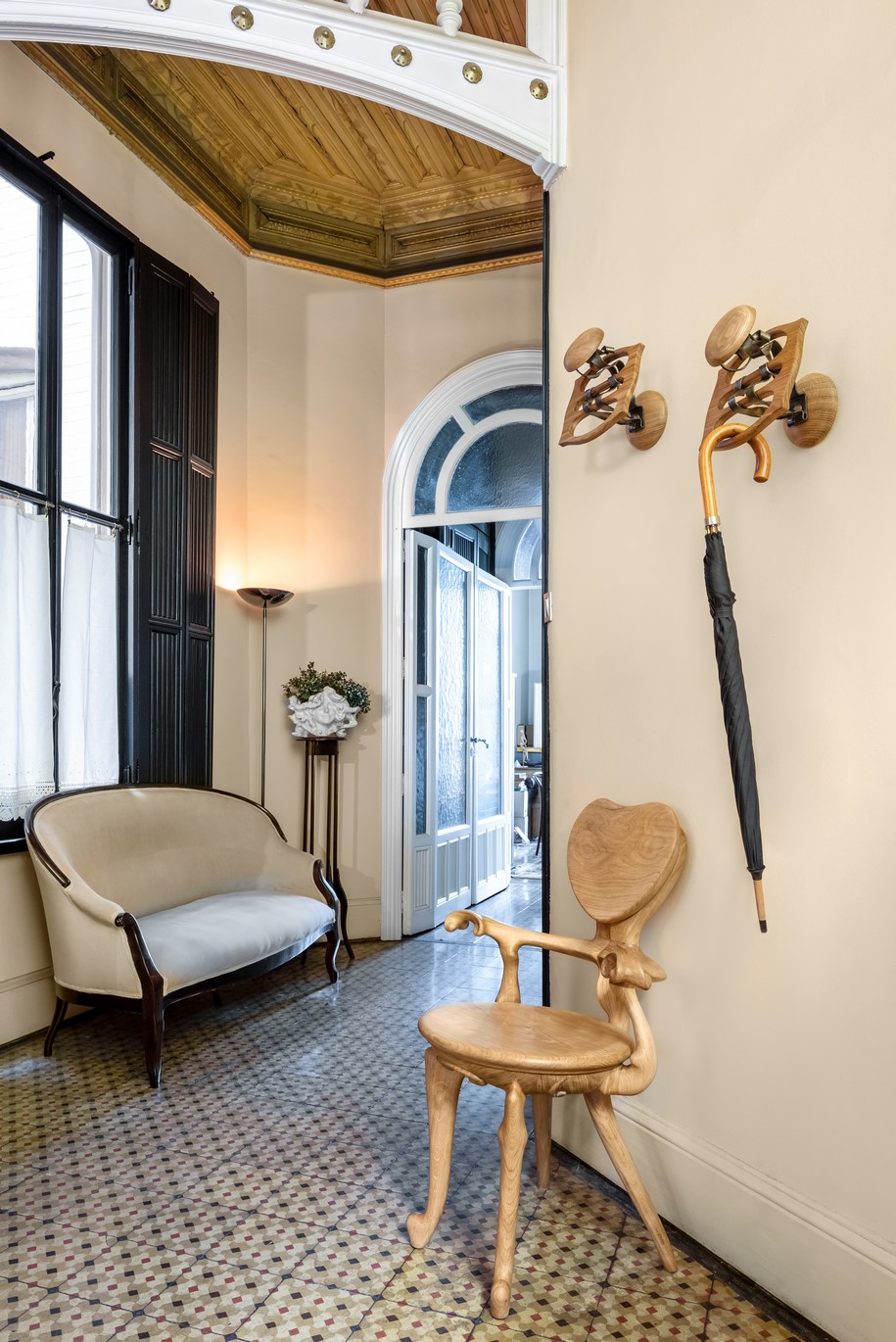 Apart from the main furniture, some minor elements draw attention due to complexity, whether referred to in the humour that some fashion designs were then interpreted, like that of the "Rococo" mirror, referring to its own structure. Also, the two hangers which have gotten to us today, a grand one, in polichromeed iron and a wooden shaped crown, and the other, is the one that concerns us here forming part of the Gaudí Chair Collection.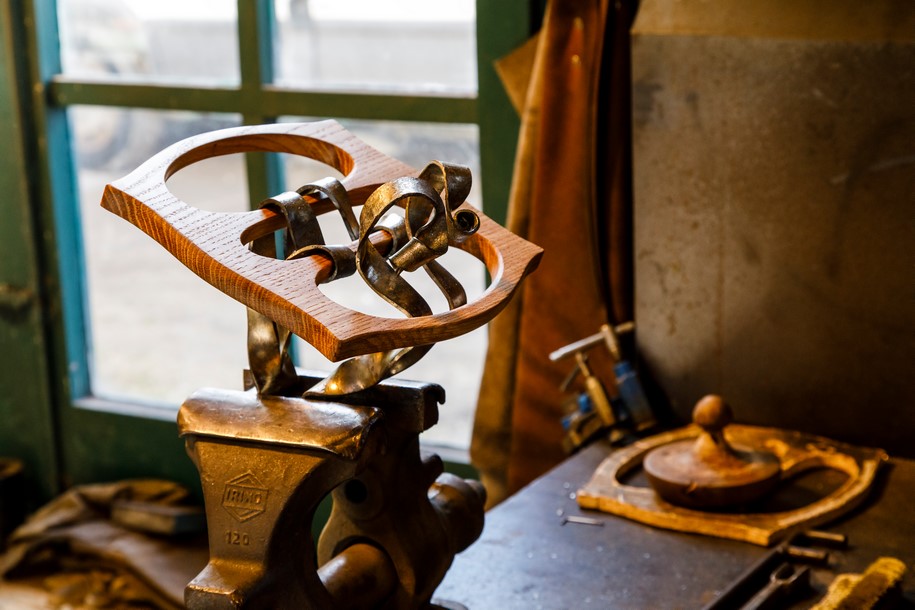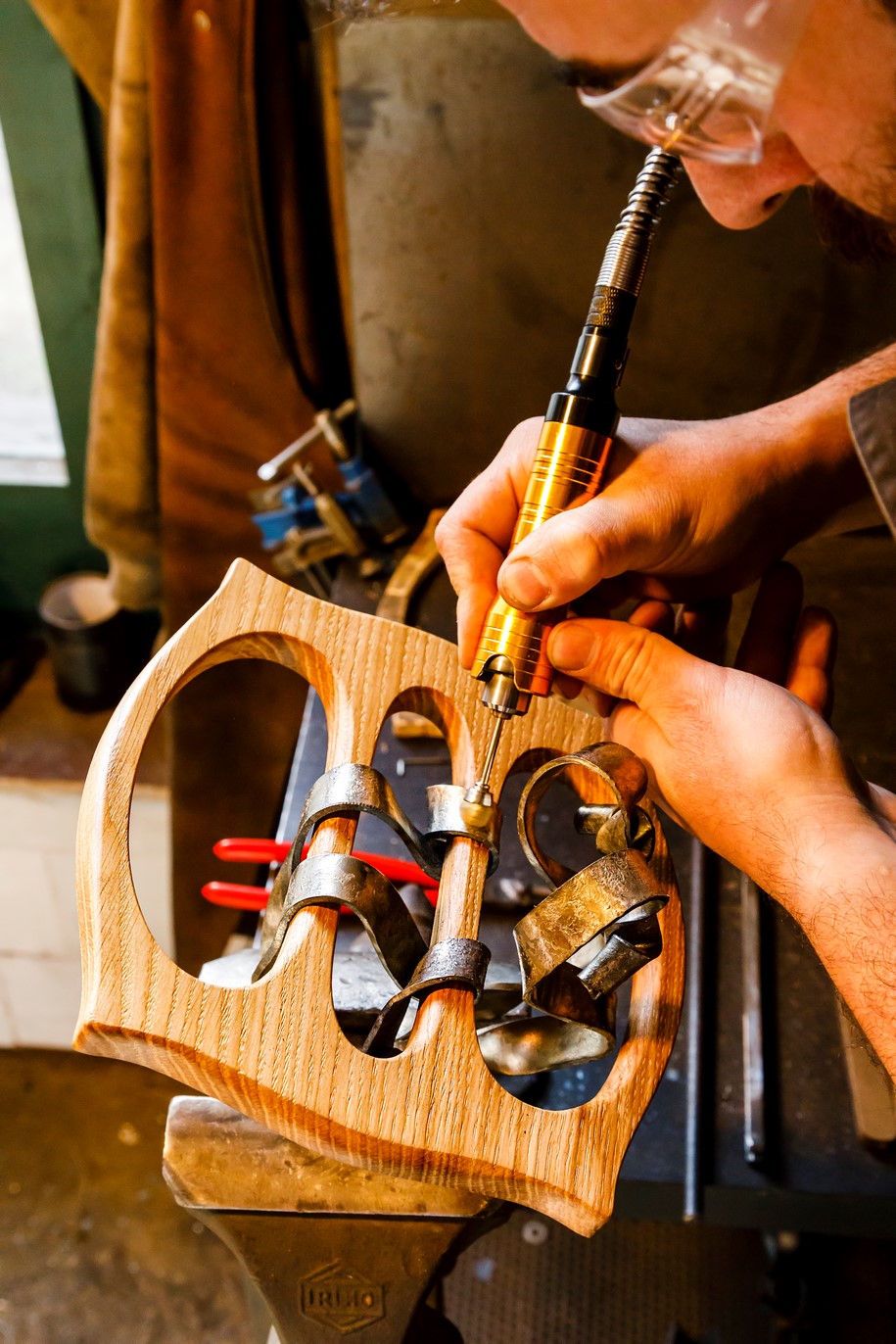 Perhaps this is the smallest piece of furniture ever made by Gaudí with a maximum dimension of 25 centimetres.
However, it produces and reveals more complexity than any other major work, for which these pieces constitute, precisely proof of his creations.
A central rectangular wooden body with curved edges. A surface crossed by three elongated openings, joined at the middle with two brass plated steel ribbons to another couple of elements, also of wood. Fixed together with rounded shapes, one being the perietal support and the other correctly called, the hanger. Other accessories can also be hung from the bars of the central piece like for example, scarves and umbrellas.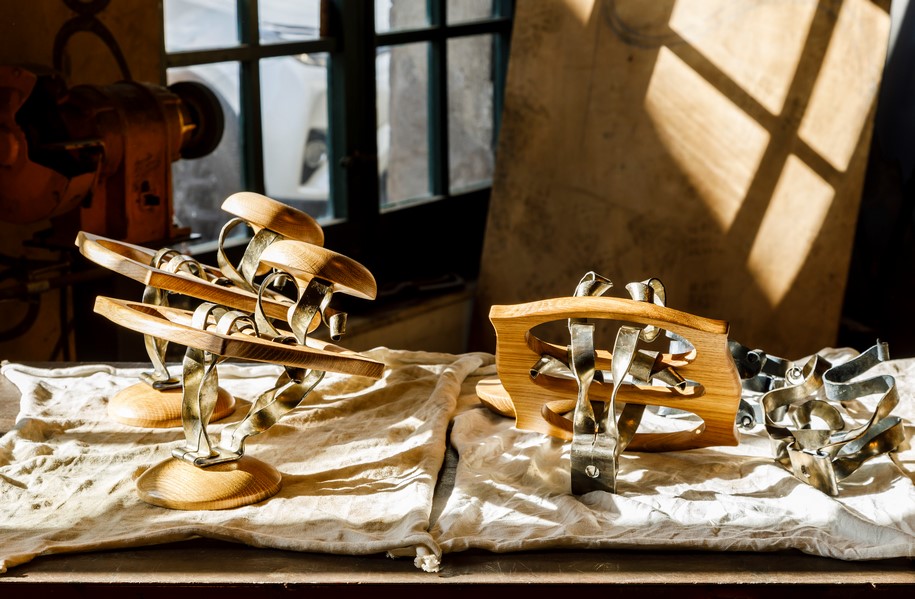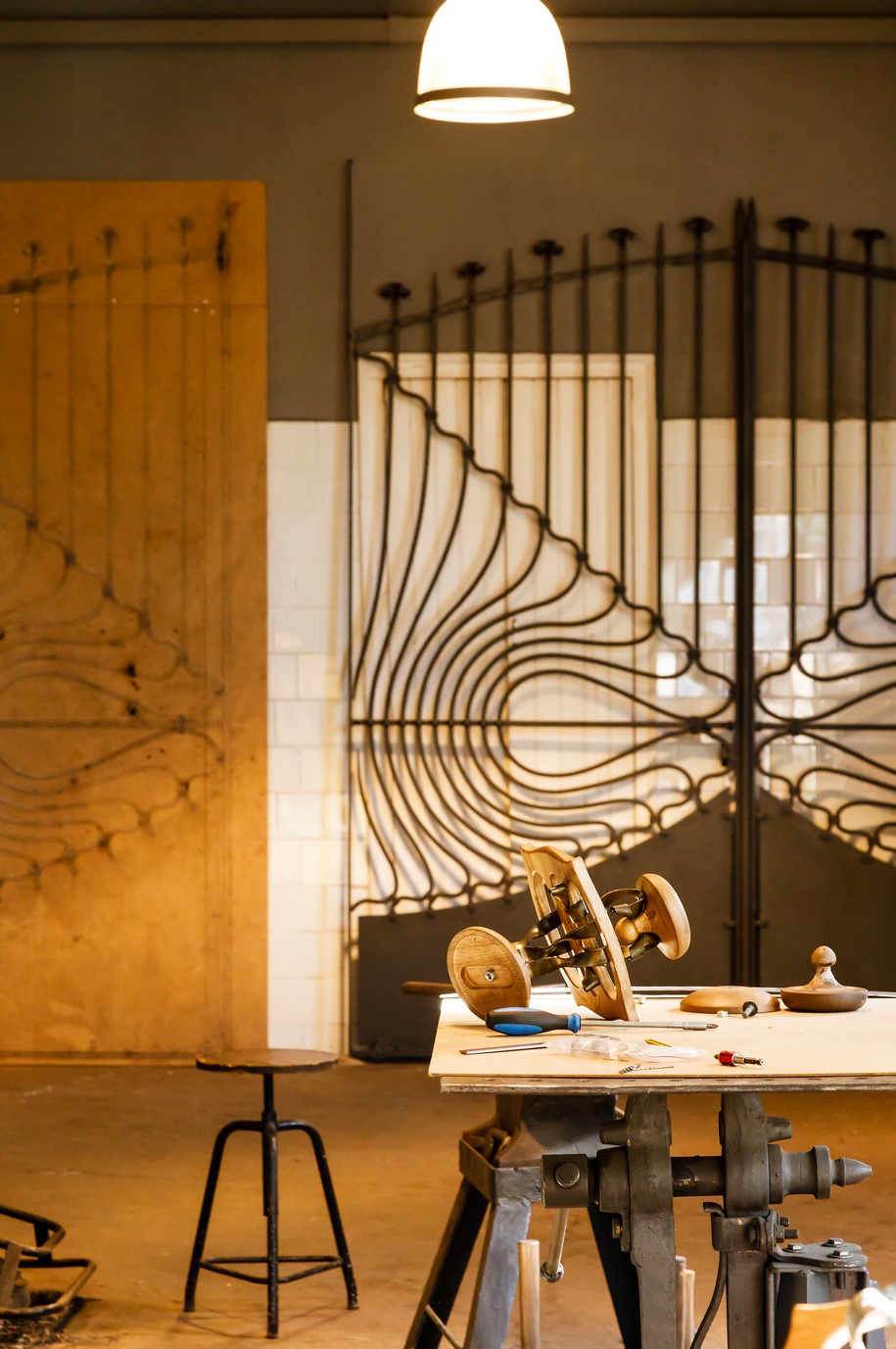 Taking a closer look is impressive, as the brass plated steel ribbons conserve the vividness of the gesture of some hands. They're clearly Gaudí's, converting them into a knot, tying the three wooden parts that form it: light waves, gently bind them, without violating them, maintaining between them complete independence.
As on many other occasions with Gaudí's work, this hanger has no design in the sense that there was nothing planned beforehand, for something that had to be materialised for a particular project. It's more of a design in action – fingers handling ribbon with which the solid elements are subtly linked in the air. But there is more. What are the three wooden elements, in effect?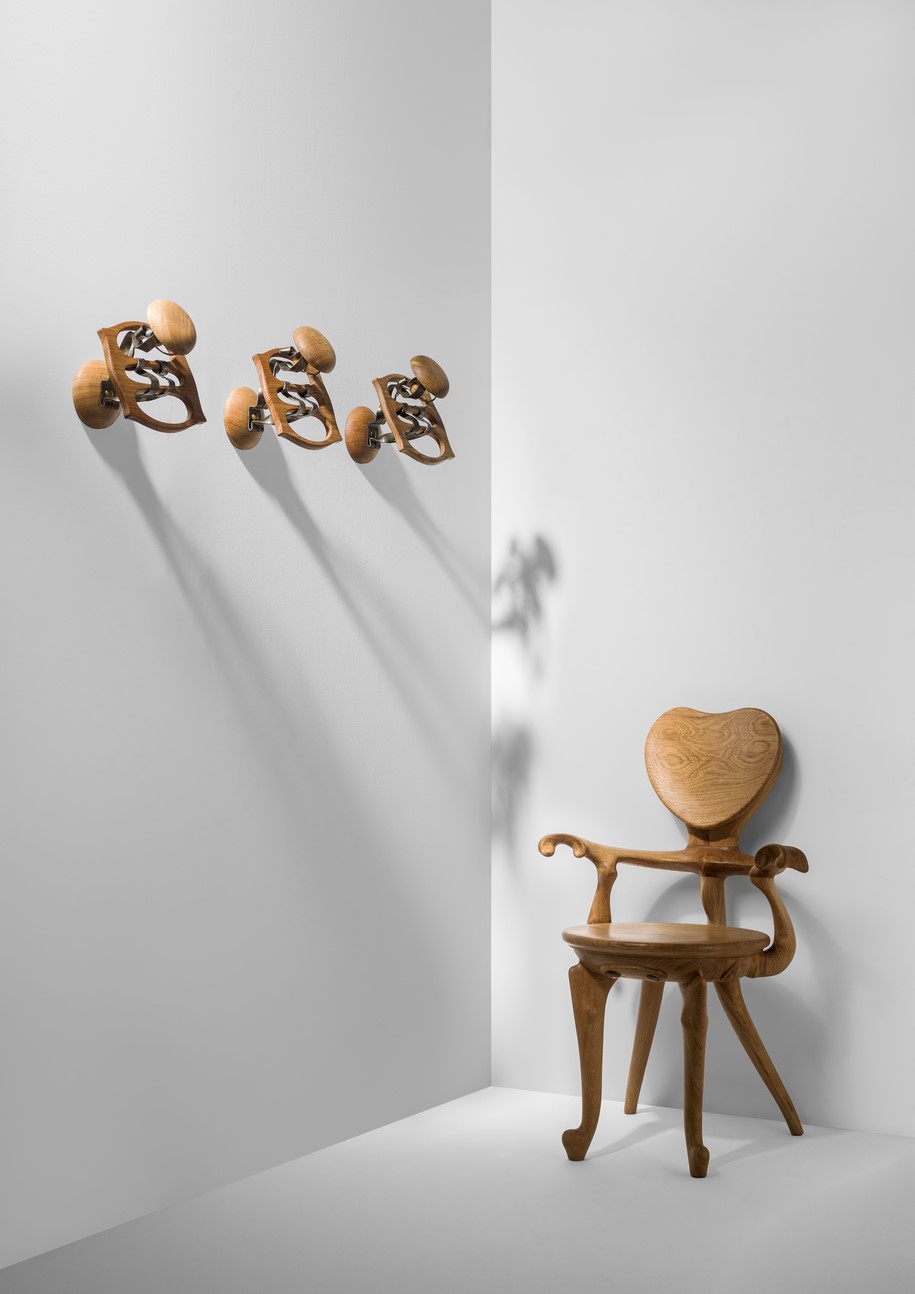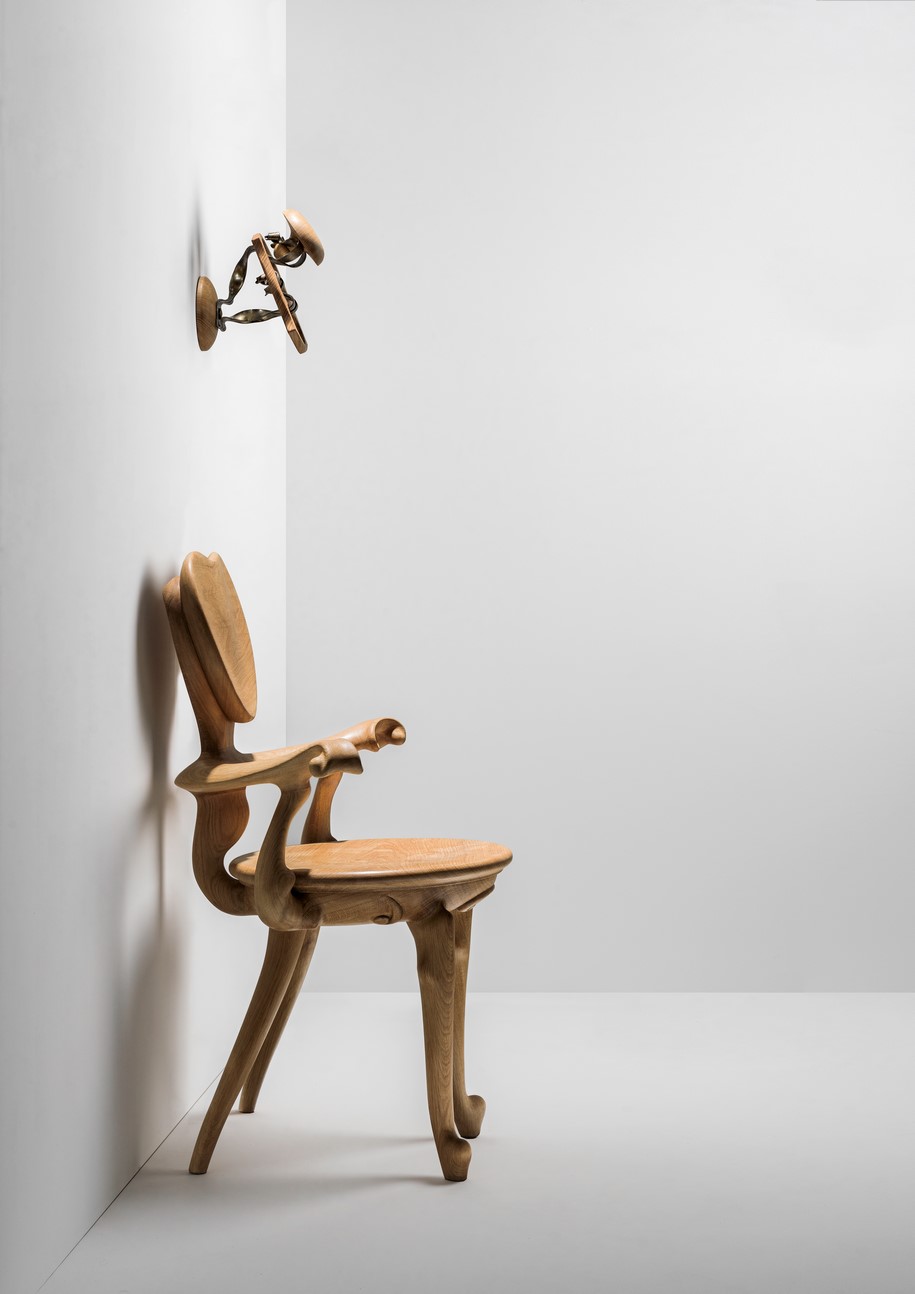 The one that is fixed to the wall is a series production. The other which serves as the hanger, has the appearance of the final finishes abundant in other furniture and handrails. Doesn't the third look like a stand, a lecturn that holds a book?
Three different elements which are in reality three objets trouvés, attached with a ribbon.
Although metalic, it shows wavey forms and a recently tied vivid fresh knot. The result is an amazing assemblage before the assemblage, a ready-made before the ready-made.
As would have happened with many pioneered art techniques, Gaudí did not "invent"the elements needed to reach some ends already established, but literally "gathers" them, before deciding the purpose they serve, because in reality everything can serve everything. In this wonderful little hanger, in a few words is found, in all its concentrated intensity, the essence of Gaudí's ultimate artistic mentality – in other words – his "wild thinking".
* Juan José Lahuerta is Gaudí Chair director (UPC- ETSAB).
READ ALSO:
Green Parrot Cafe | Archipneuma