PeriTechnon Karteris Art Gallery presents Felicitas Aga's latest work entitled Kobaloi which refers to the mischievous sprites of Greek mythology. 


In Felicitas Aga's current practice flat, sharply edged shapes are assembled to create surreal tableaux of colourful, carnivalesque figures.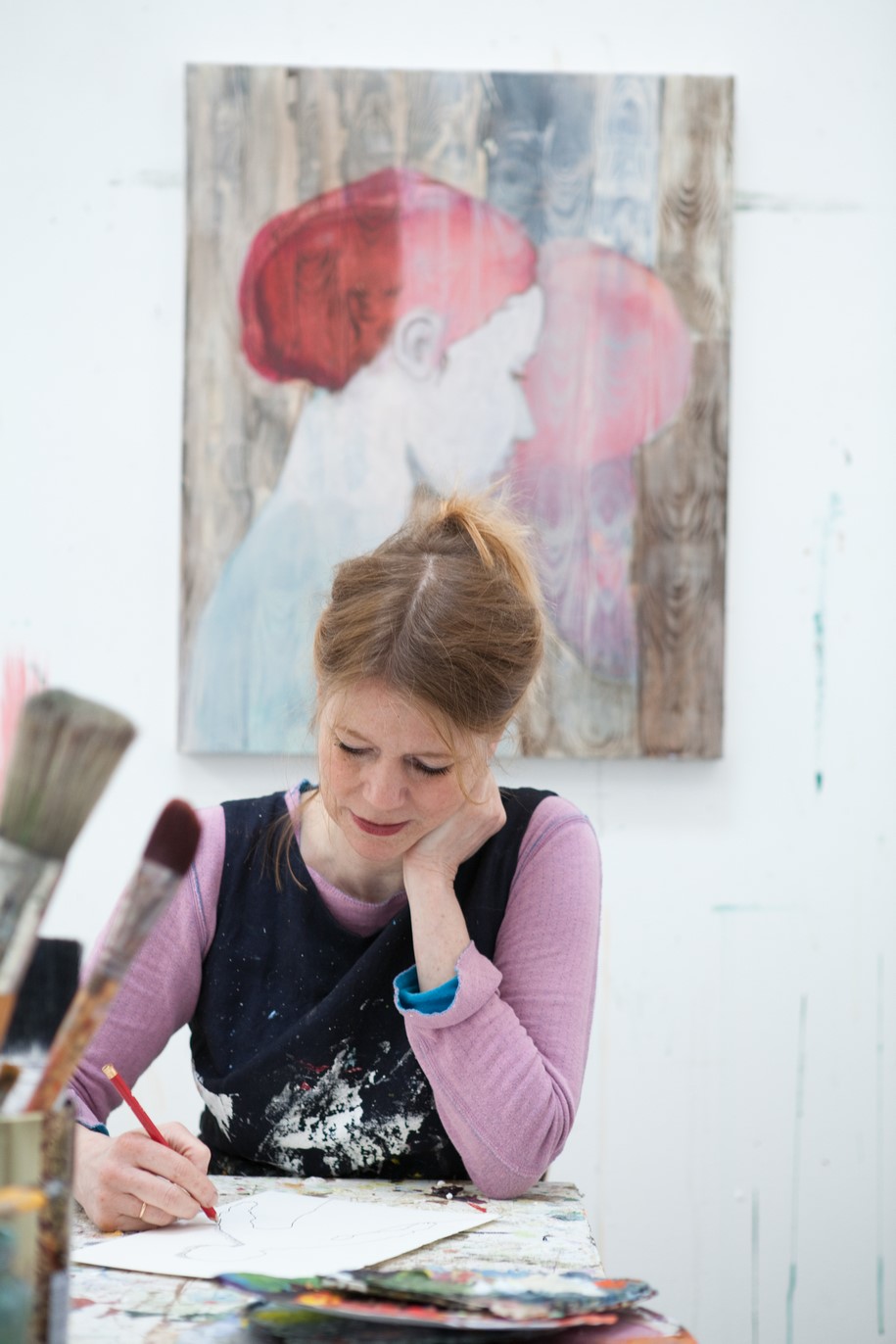 Her pictorial language borrows imagery from folktales, religious iconography and street art and is influenced by early 20thcentury artists such as the Oskar Schlemmer (stereomantic figuration), Hans Bellmer, Hannah HÖch and Paul Klee.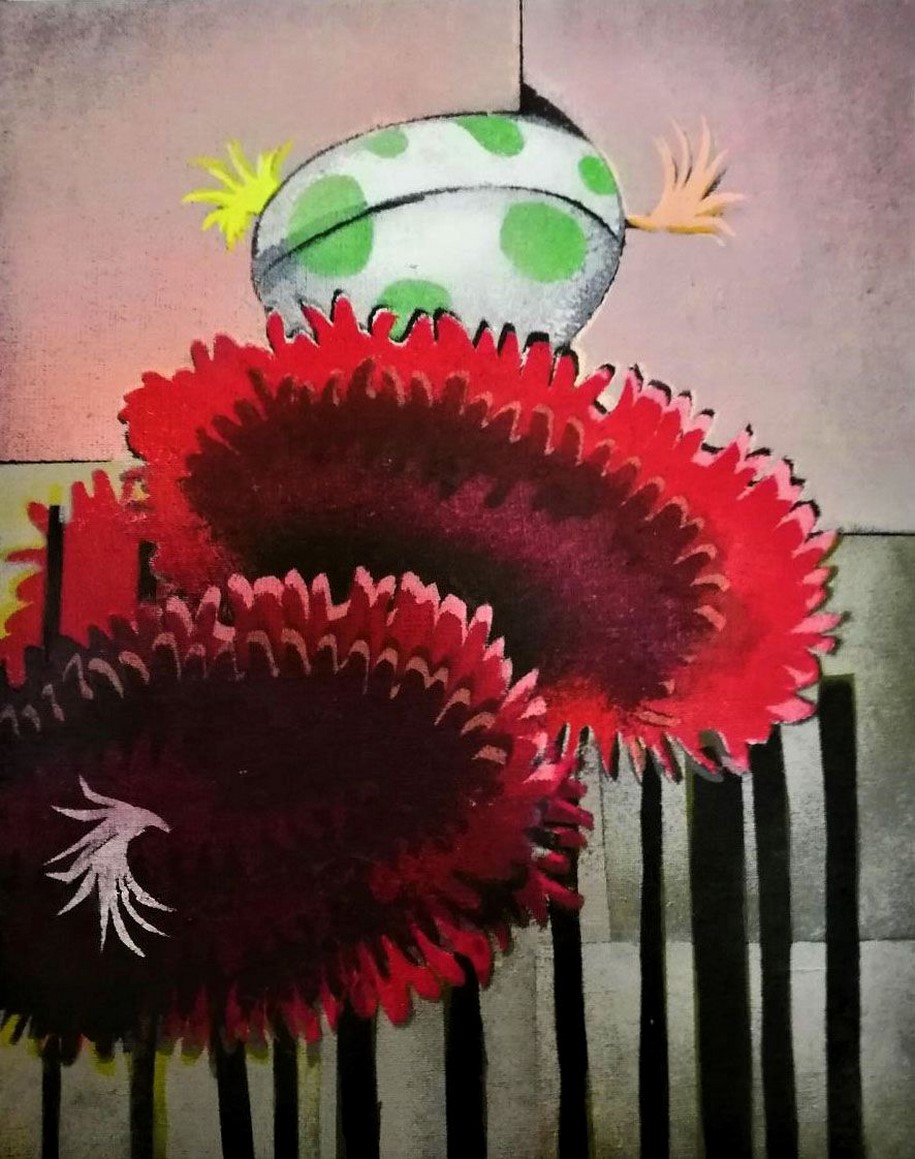 She employs decorative motifs such as flowers, patterns, domestic objects, embroidery, using a method of source gathering that reflects the unpredictability of the metropolitan existence, increasingly informed by digital media and other mixes of culturally diverse images.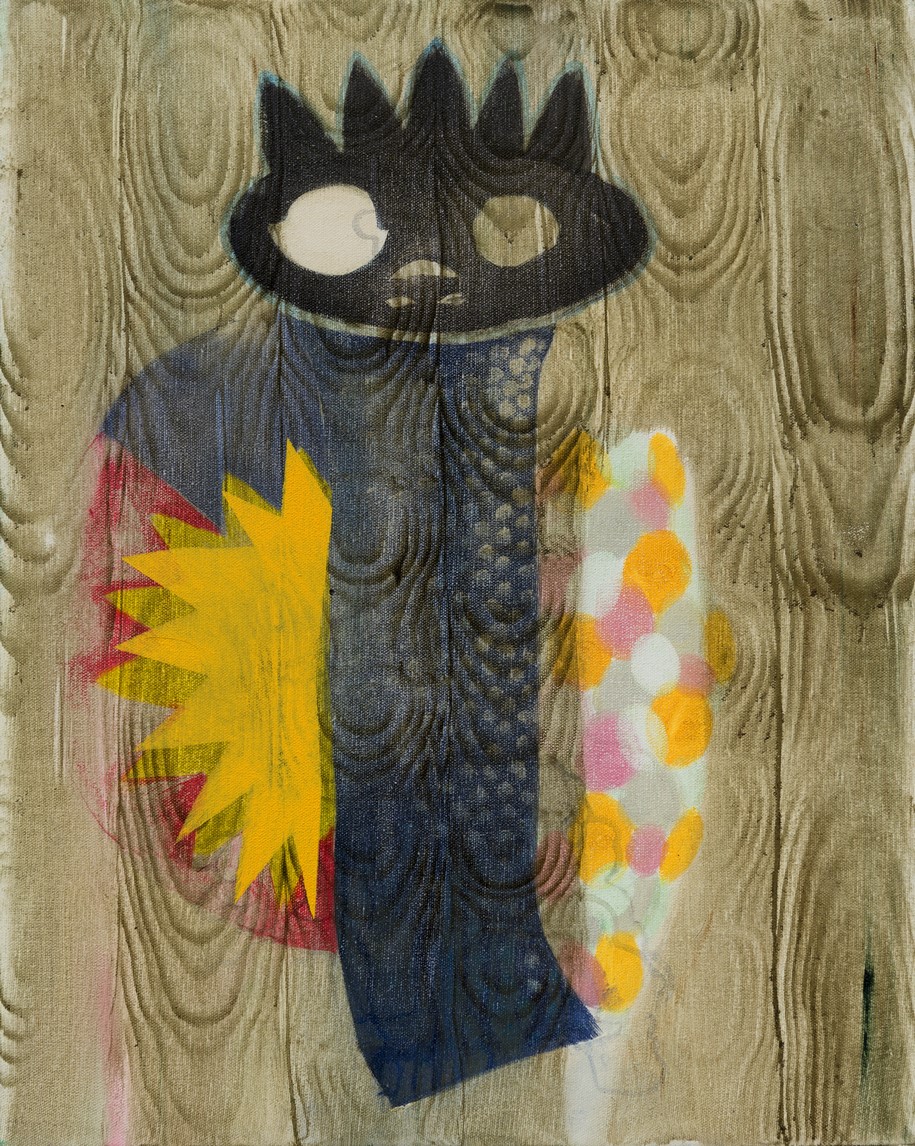 Aga's paintings are at turns abstract, geometric, fantastic, and eerily animistic.
Her creations become animated by pop- out eyes, odd hairdos and drapery, all arranged decoratively, as in a treasure-trove or an altar piece.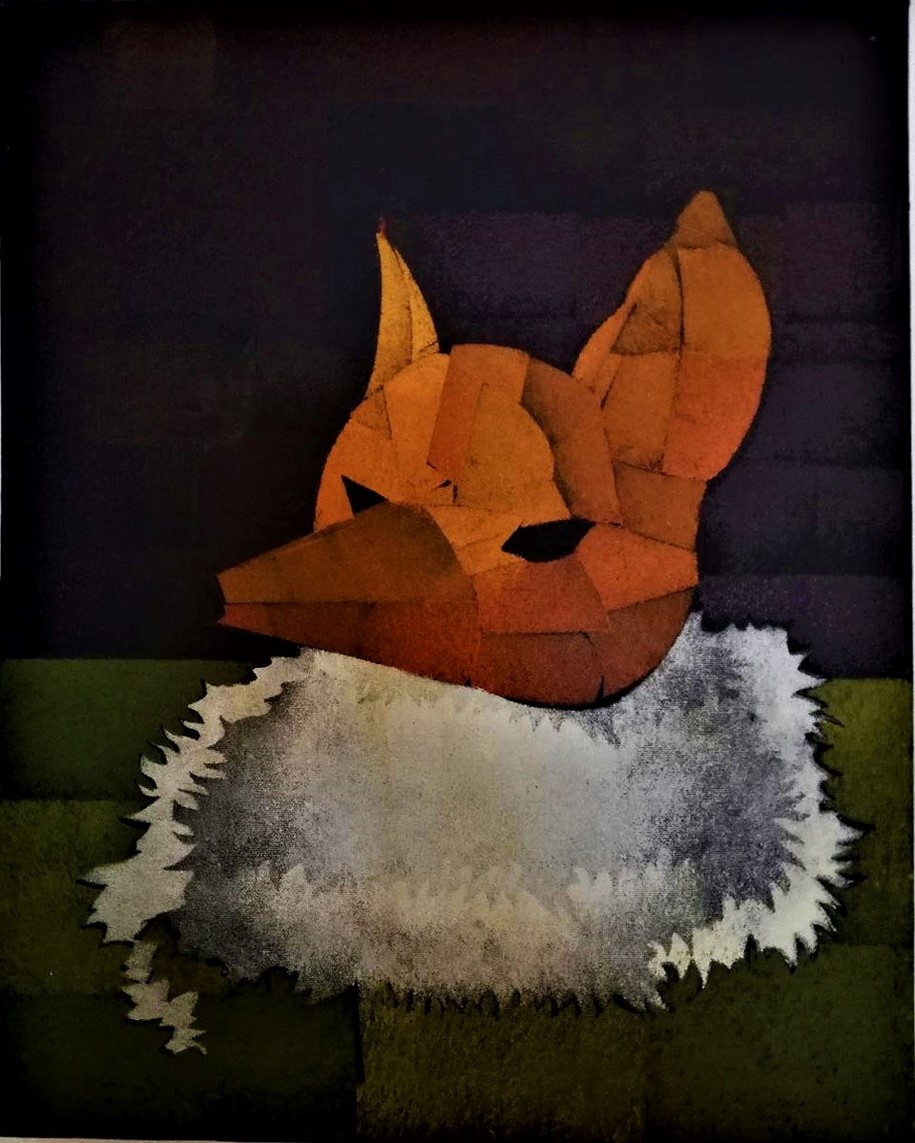 Some of the works riff on the traditional genres of portraiture and still life, using abstraction and a graphic boldness, as well as a darker, gothic element: the gaze from a featureless face, expressive hands replacing facial expression.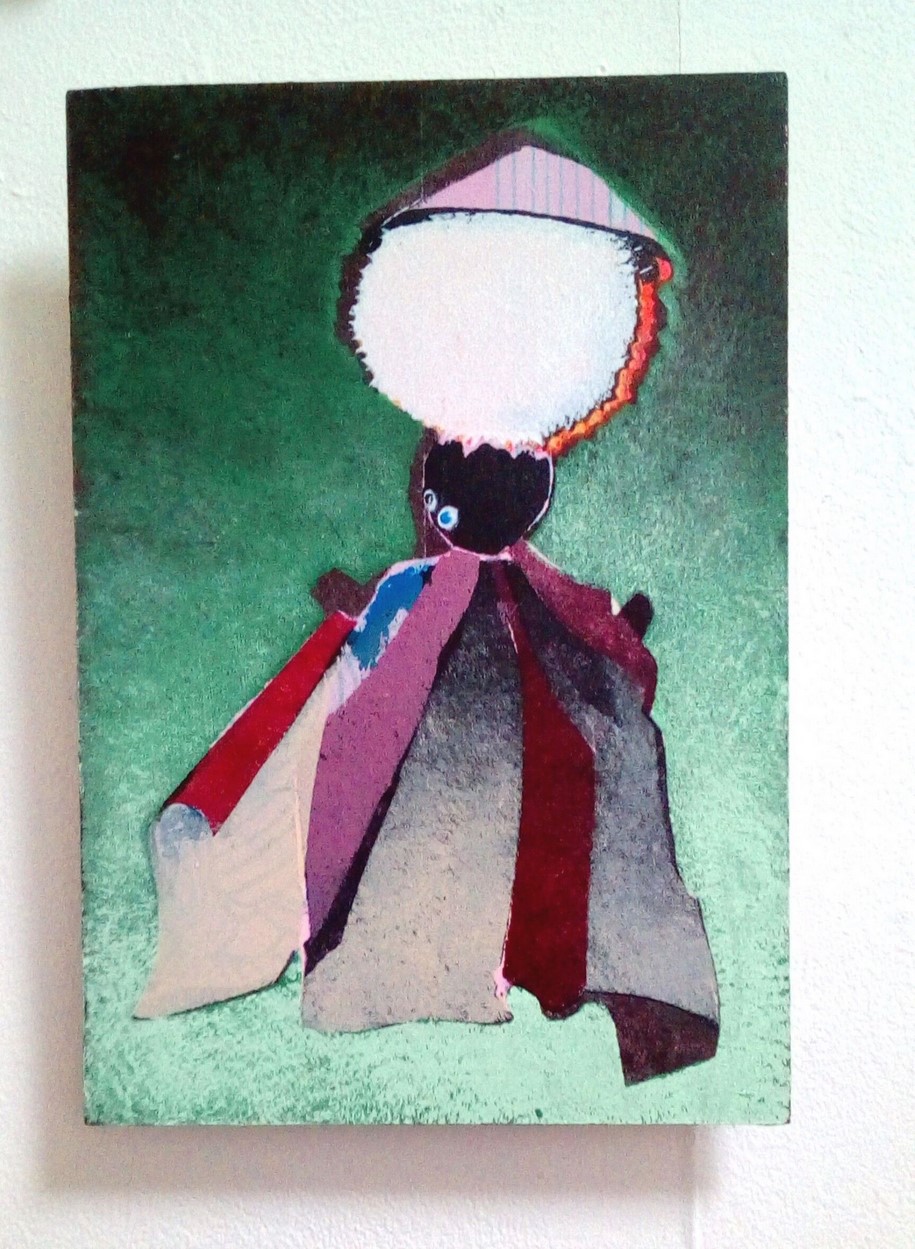 The title of the exhibition, Kobaloi, refers to the mischievous sprites of Greek mythology.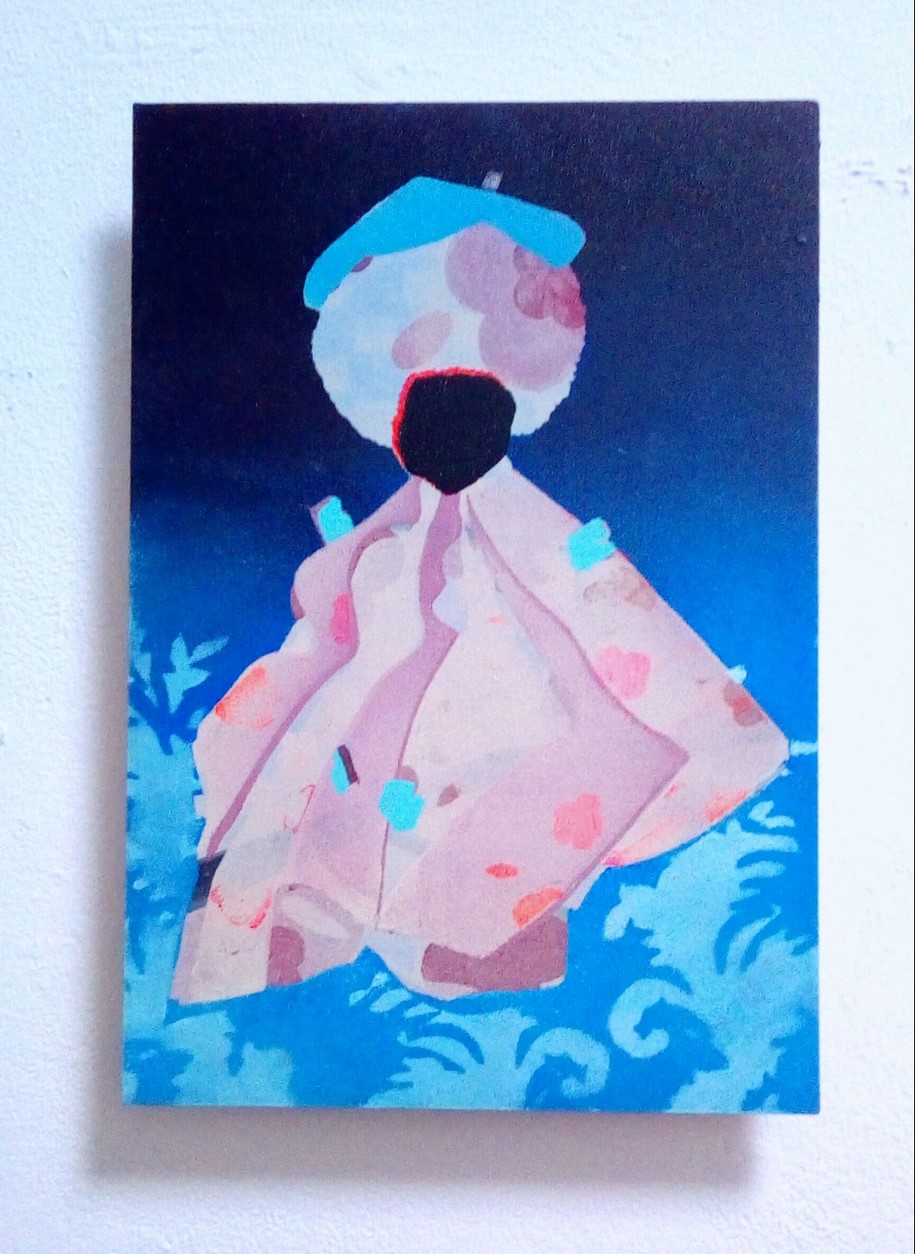 Aga sees her creations taking on a life of their own:

small yet powerful; comic, if a little frightening.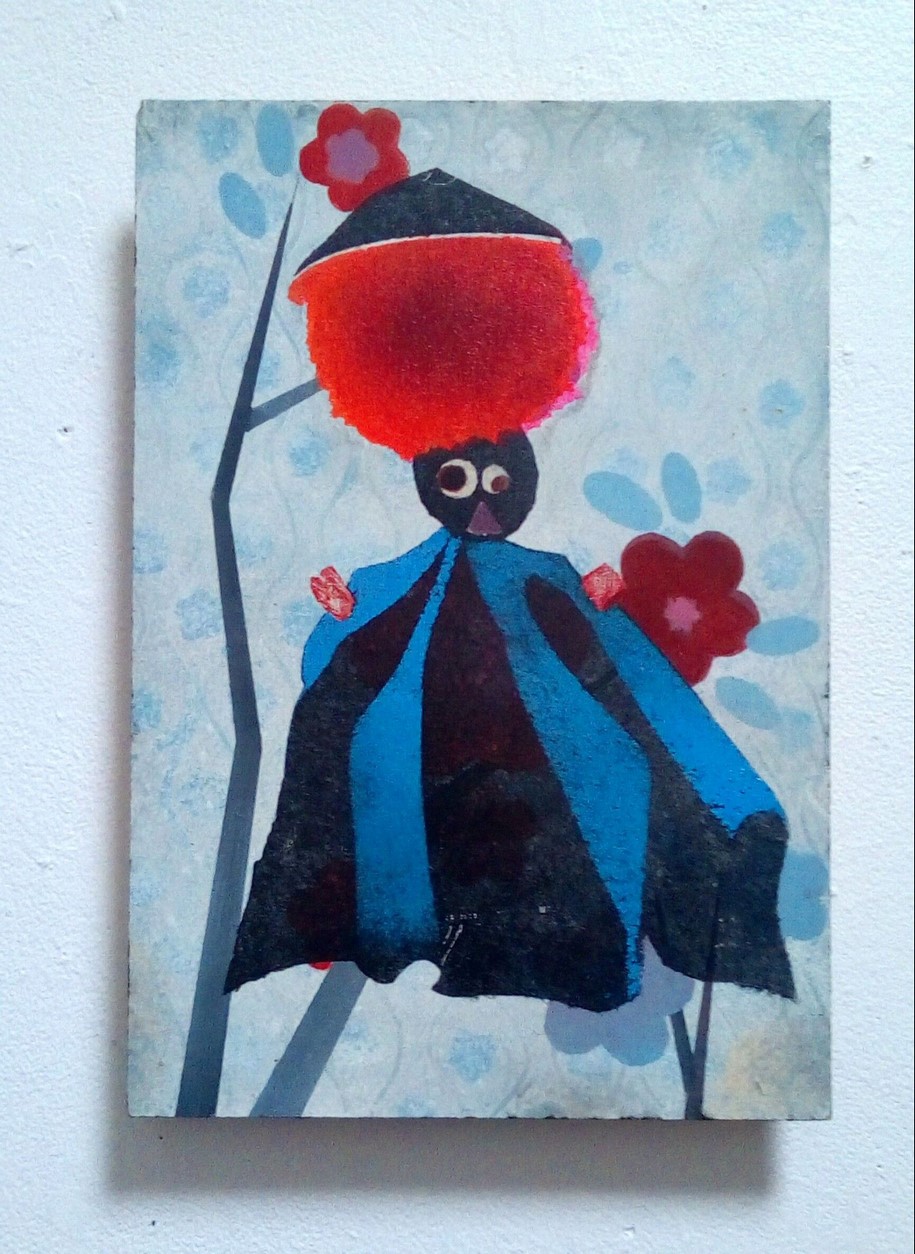 Her Kolaboi are a nod to the goblins of the fairy-tales she was brought up with, as well as a step towards Greece and the ancient culture it has handed on to all of the western world.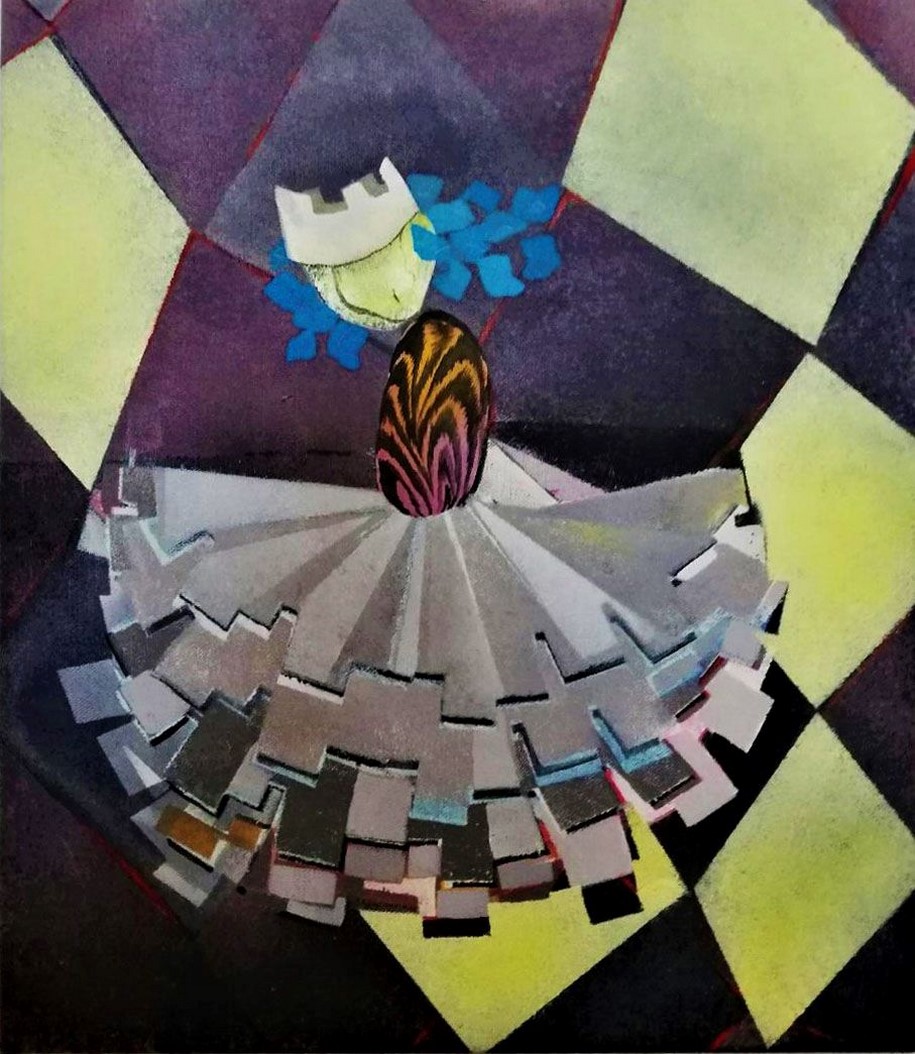 About Felicitas Aga
Felicitas Aga was born in Sweden in 1968 and grew up in Norway, the USA and Germany. She studied art at the Städelschule in Frankfurt under the great Danish painter Per Kirkeby.  She spent a year at the Slade in London, where her tutor was Bruce McLean.
After further studies at Vestlandets Kunstakademi in Bergen, Norway, Aga received a DAAD scholarship in 1995, which took her back to London.
She completed her education at Chelsea School of Art, London, with a Master of Arts degree in 1996.
Felicitas Aga was awarded the Otmar-Alt scholarship in 1999 and the Volker-Hinniger-Preis in 2000. She has had residencies in Italy and Florida and in 2012 she received the Atelierförderpreis des Bayrischen Staates.
She lives in Germany and England and exhibits internationally.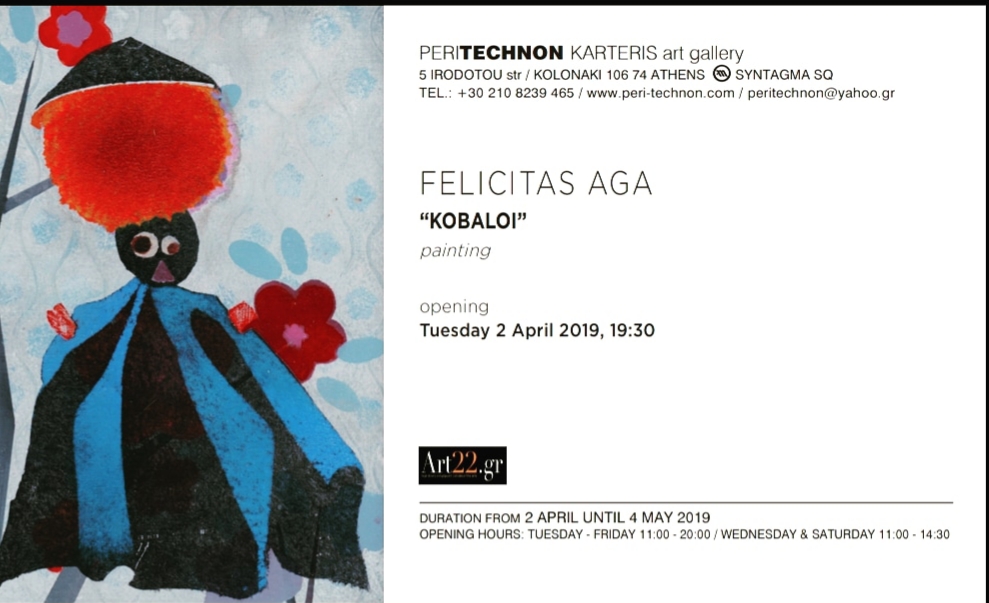 Agenda
Exhibition   Kobaloi
Artist   Felicitas Aga
Location    PeriTechnon Karteris Art Gallery
Dates    2 April until 4 May 2019
Opening   Tuesday, 2 April 2019, 19:30
READ ALSO:
Home Futures: Living in Yesterday's Tomorrow | November 7 - March 24 2019, Design Museum