text in

EN, GR
Following the first art project of "A Private Eye" – an independent creative platform- that took place in an urban loft in the city centre of Athens, a second initiative takes place in a historic building in the island of Serifos. A former hotel, Perseus, revives through the creative in-situ works of 6 artists.
REMAIN(S)
Remain >> continue to exist, continue unchanged, staying in the place that one has been occupying.
Remain(s) >> traces of existence, leftovers, leavings, remnants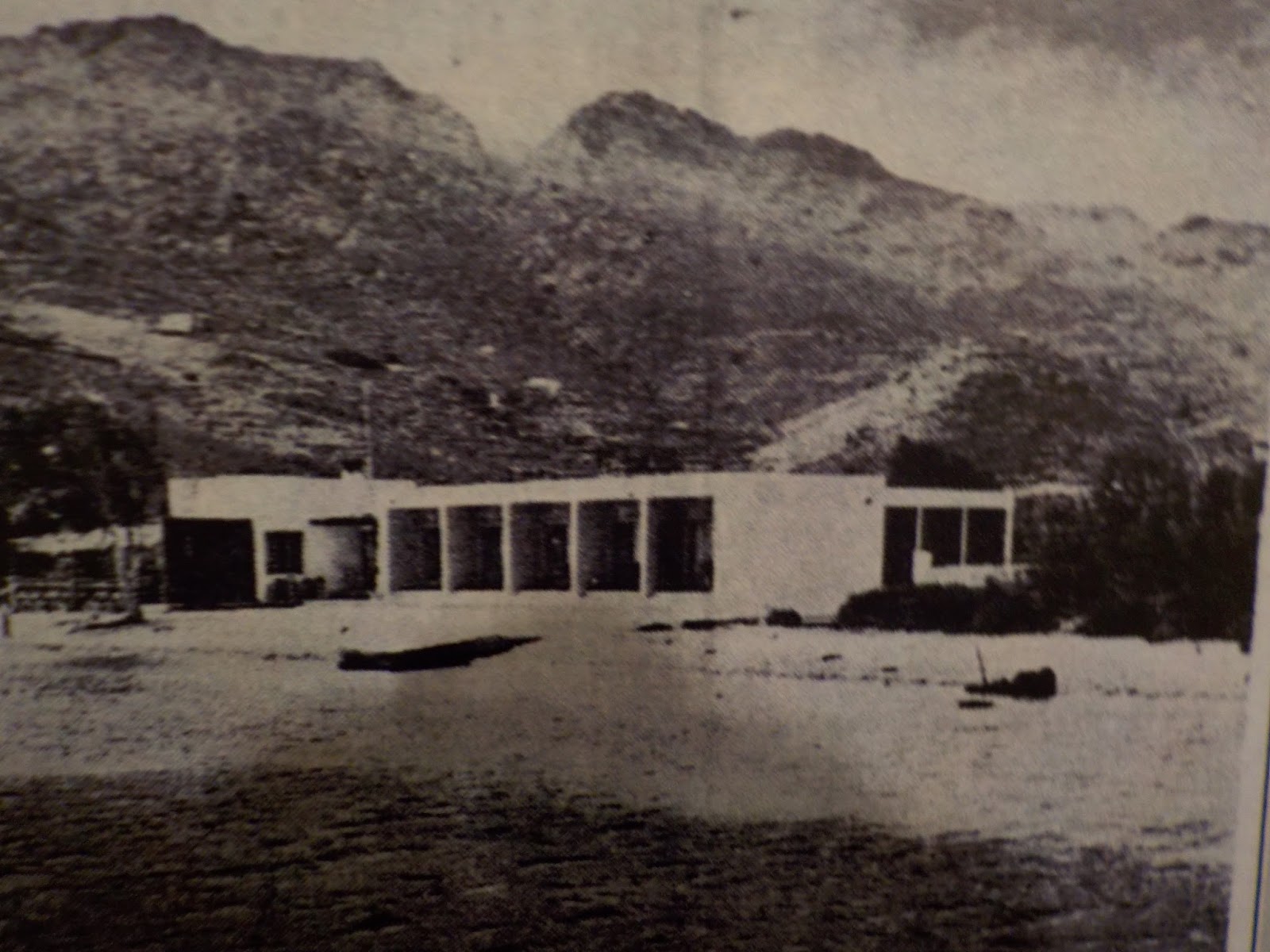 A hotel('s) remains.
Perseus was a hotel built in the 1960's, according to the standards of the "Xenia project", a hotel building's substructure, that defined the modern architectural movement in Greece.
It has a simple L-shape plan, and one can admire the truth in materials use, as well as its integration in the natural environment. Today it does not sustain its former use and belongs to the municipality of Serifos. Yet, it is part of the remains of the Xenia project. It remains unused. It remains beautiful. It remains.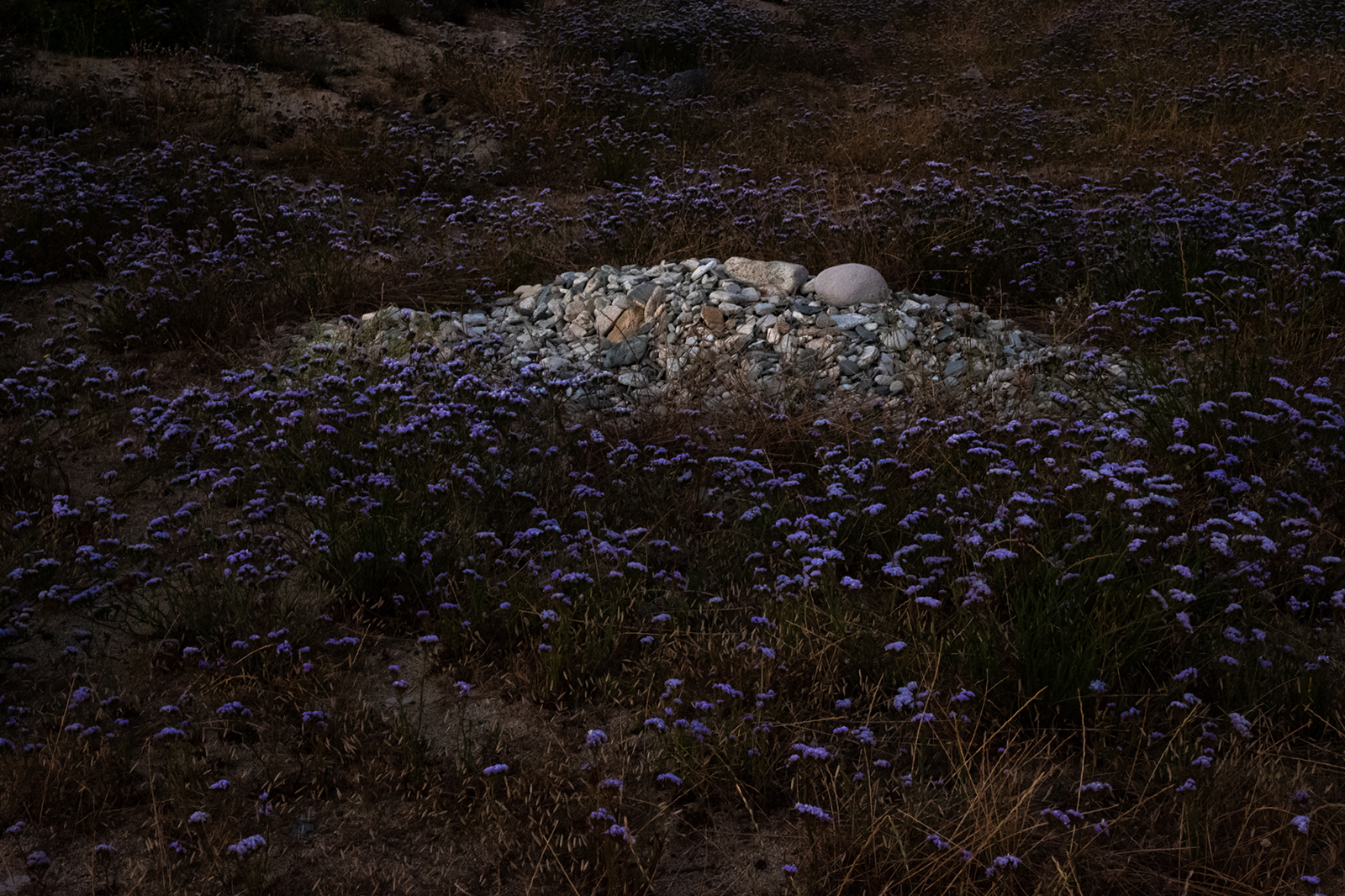 6 artists remain(s).
They occupy several spaces of the former- hotel, exploring the ephemerality of the summer accommodation and questioning the present condition of the abandoned hotel. More remains around the island are put in dialogue with Perseus, hiding (or revealing?) people's detachment from their preservation. Traditional forms and typical characteristics of the guestroom (Ξενωνας) will be revised and deconstructed. How can we evaluate culturally and socially these settlements under their past promise for growth, in relation to the present remains of them? How can the theme of the "guestroom" be approached now? What kind of message can be echoed in-between the artist's works and their temporal, in-situ, character? Video, installations, photography, and various compositional methods, are the tools with which they will participate and /or remain inside Perseus between 28/6-5/7, optimizing the chance to be in contact with residents and visitors of Serifos.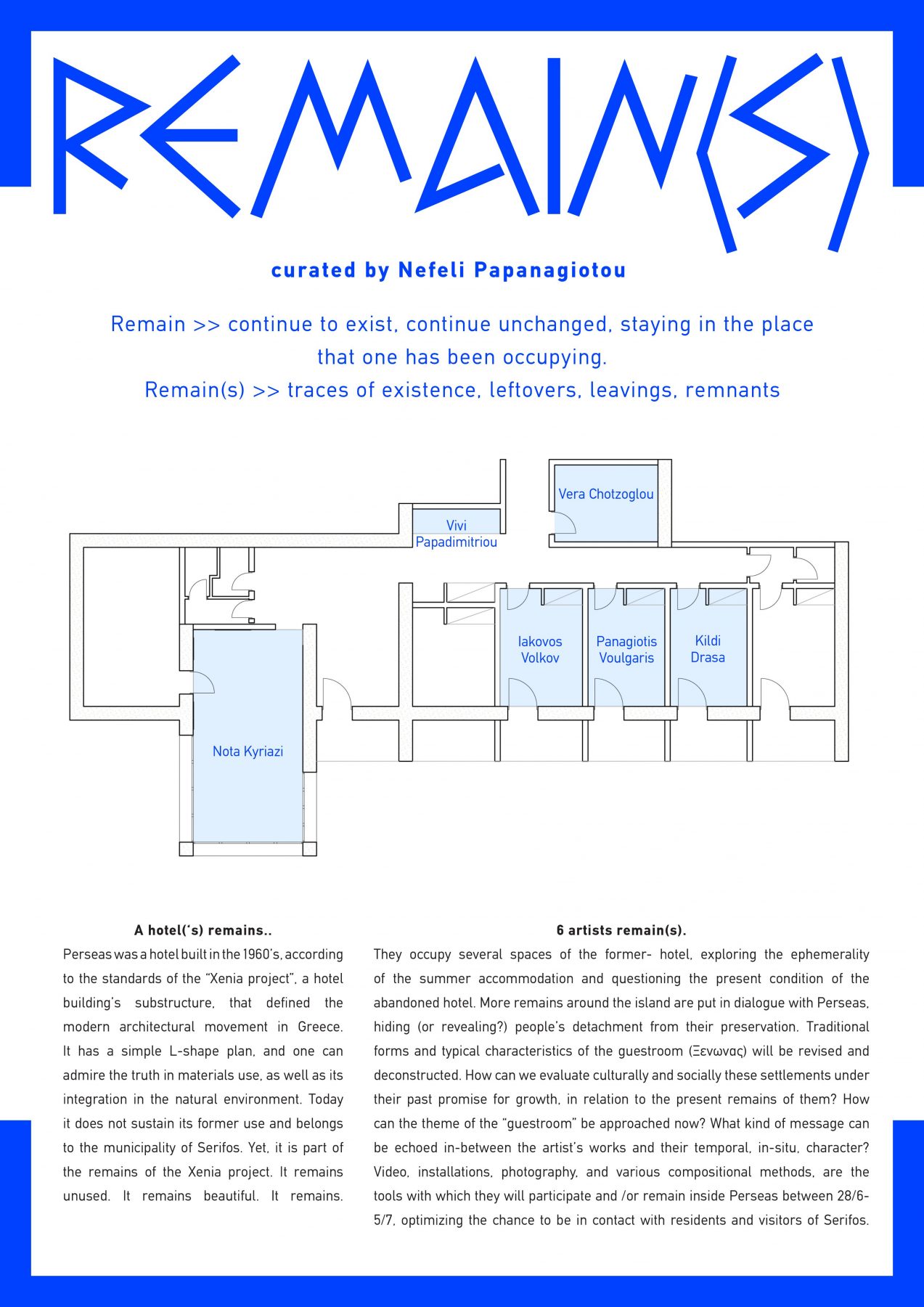 Agenda
Opening Friday 5/7_ 9pm
Duration 5/7- 21/7_9pm-11pm
Location   Serifos, Greece
Curation  Nefeli Papanagiotou
Artists  Iakovos Volkov, Panagiotis Voulgaris, Nota Kyriazi, Kostantinos Ntrasas, Vivi Papadimitriou, Vera Chotzoglou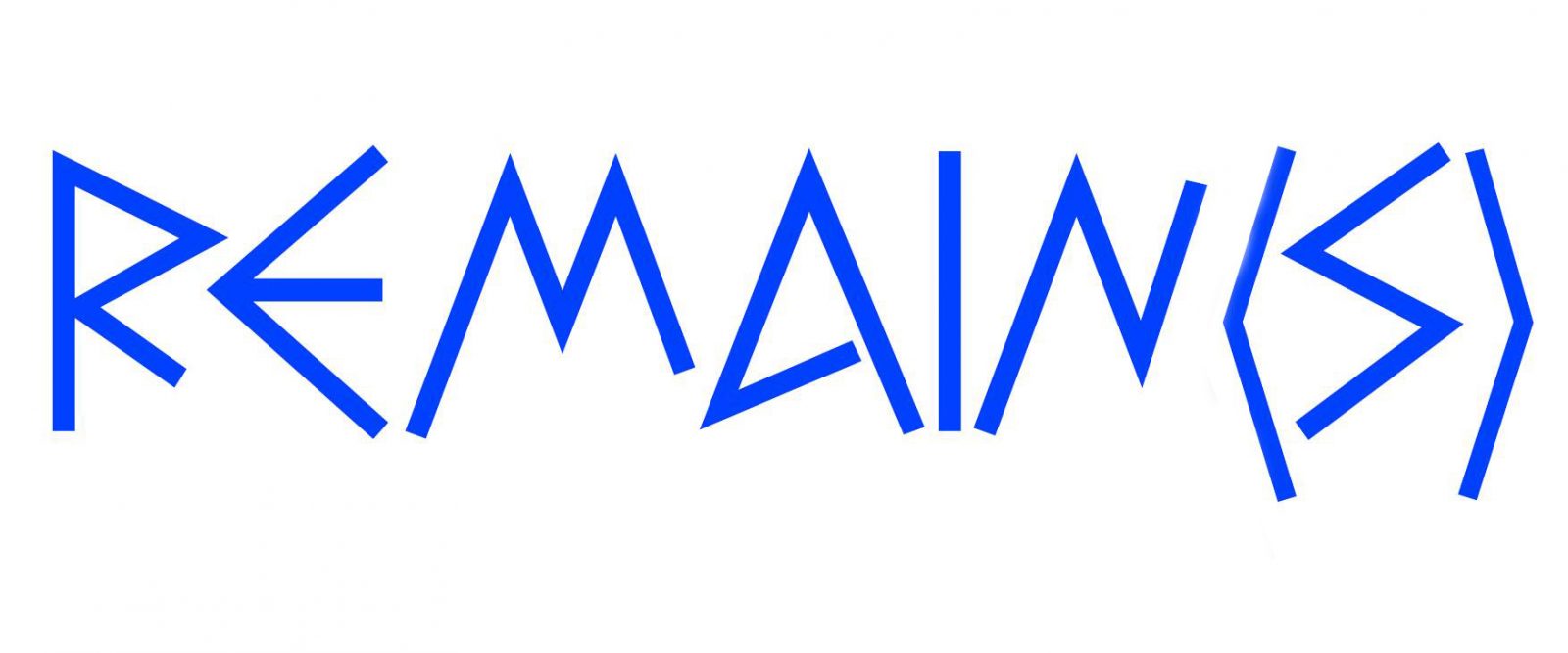 Μετά από την πρώτη επιτυχημένη εμφάνιση του ape (A Private Eye), σε ένα βιομηχανικό loft στο κέντρο της Αθήνας, όπου παρουσιάστηκαν εικαστικά, αλλά και εφαρμοσμένα έργα τέχνης, μια νέα ομάδα επιλεγμένων καλλιτεχνών συγκεντρώνεται αυτή τη φορά σε ένα ιστορικό κτίριο στο νησί της Σερίφου.
REMAIN(S)
Remain >> παραμένω, συνεχίζω να υπάρχω, μένω σε ένα μέρος στο οποίο κάποιος έχει προϋπάρξει
Remains >> ίχνη ύπαρξης, απομεινάρια, ερείπια, κατάλοιπα, ενθύμια.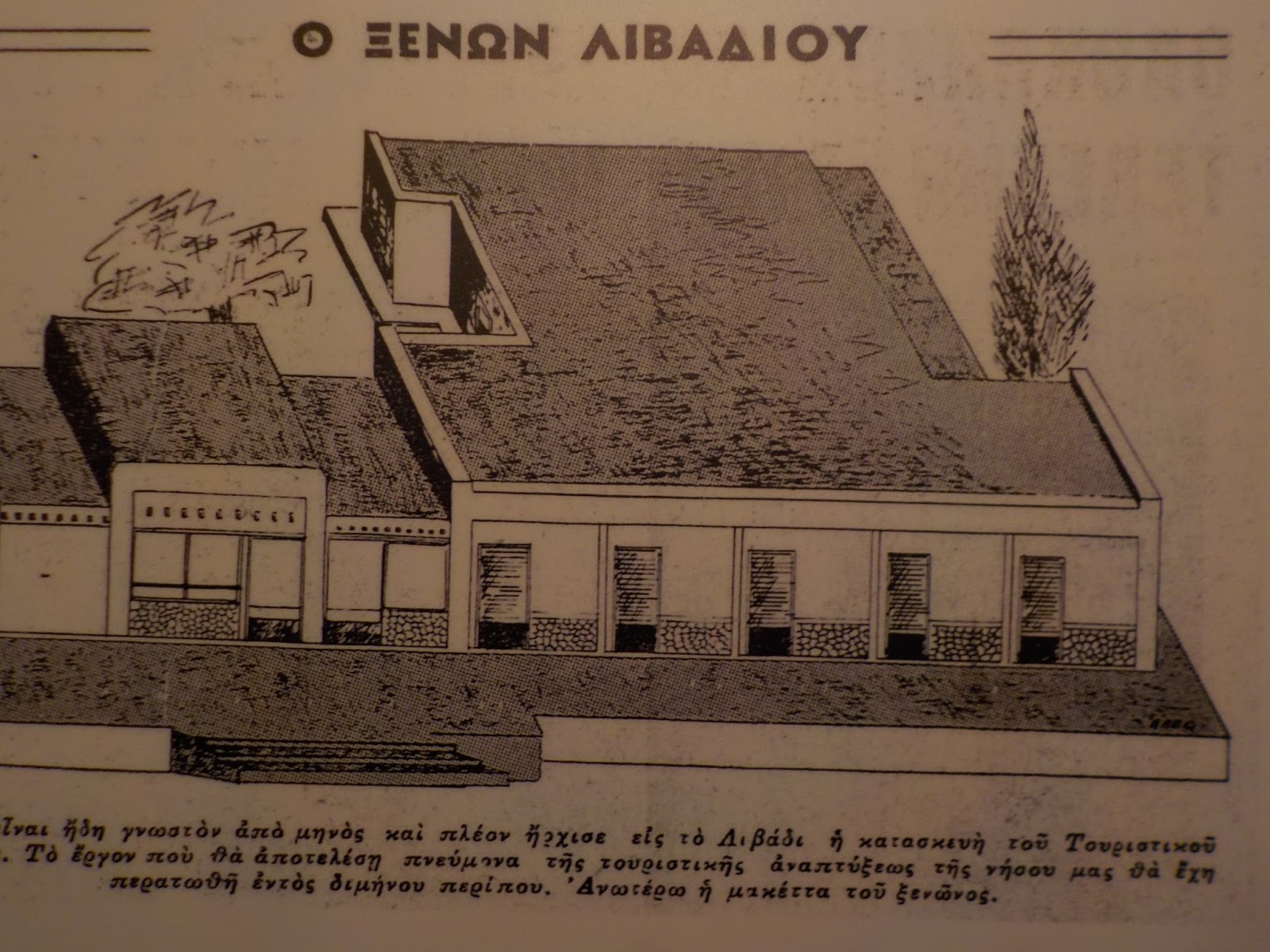 Ένα ξενοδοχείο παραμένει- τα απομεινάρια του.
Το «Περσέας» είναι ένα ξενοδοχείο σχεδιασμένο και κατασκευασμένο κατά τη δεκαετία του '60, στα πρότυπα των «Ξενία», έργων του Ελληνικού Οργανισμού Τουρισμού (ΕΟΤ), τα οποία αποτελούν δείγματα και πρότυπα της μοντέρνας αρχιτεκτονικής στην Ελλάδα. Χαρακτηρίζεται από τη λιτή κάτοψή του σε σχήμα Γ, την αρμονική σχέση του με το τοπίο και τη σαφή χρήση των υλικών στην κατασκευή του. Είναι ένα από τα πολλά απομεινάρια των κτιρίων ΞΕΝΙΑ στην Ελλάδα. Σήμερα, το κτίριο του Περσέα ανήκει στο δήμο της Σερίφου. Δεν εξυπηρετεί πια την αρχική του χρήση. Παραμένει αναξιοποίητο. Παραμένει όμορφο. Παραμένει.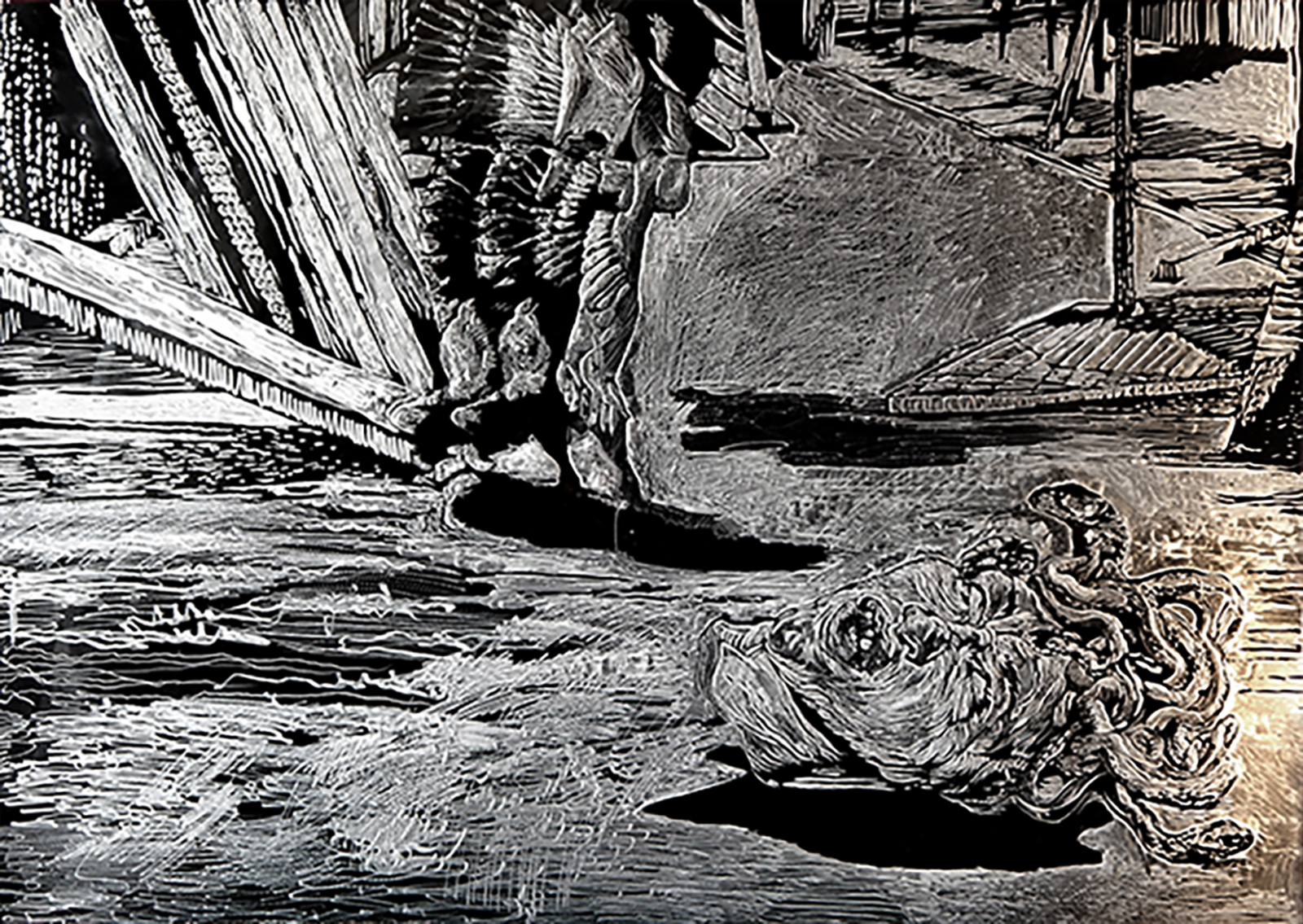 6 καλλιτέχνες παραμένουν. – Τα ίχνη των έργων τους
Η τωρινή κατάσταση του ξενοδοχείου συνομιλεί με την παρόμοια κατάσταση και άλλων σημείων του νησιού, σκιάζοντας (ή αποκαλύπτοντας) την έλλειψη συντήρησής τους και δημιουργώντας, έτσι, ένα νέο έδαφος για διάλογο. Οι καλλιτέχνες καταλαμβάνουν διάφορους χώρους του Περσέα για να διερευνήσουν την εφήμερη φύση της καλοκαιρινής διαμονής.  Καλούνται να αναβιώσουν την έννοια του «ξενώνα» κατά τα πρότυπα των Ξενία, αναθεωρώντας ή/και αποδομώντας τις παραδοσιακές μορφές και τα τυπικά χαρακτηριστικά της . Πώς μπορούμε να εκτιμήσουμε την αξία αυτών των καταλυμάτων (υπό το βάρος της υπόσχεσης του παρελθόντος για ανάπτυξη) που κατέληξε στα απομεινάρια του σήμερα; Ποιο μήνυμα μπορεί να ακουστεί μέσω των εικαστικών έργων και του εφήμερου in-situ χαρακτήρα τους; Το βίντεο, η εγκατάσταση, η φωτογραφία, και άλλες μέθοδοι σύνθεσης  είναι τα εργαλεία με τα οποία οι καλλιτέχνες θα διαπραγματευτούν τα ζητήματα που θα προκύψουν κατά την διάρκεια της έρευνας τους στον Περσέα μεταξύ 28/6-5/7, αξιοποιώντας τη δυνατότητα να έρθουν σε επαφή με τους κατοίκους και τους επισκέπτες του νησιού.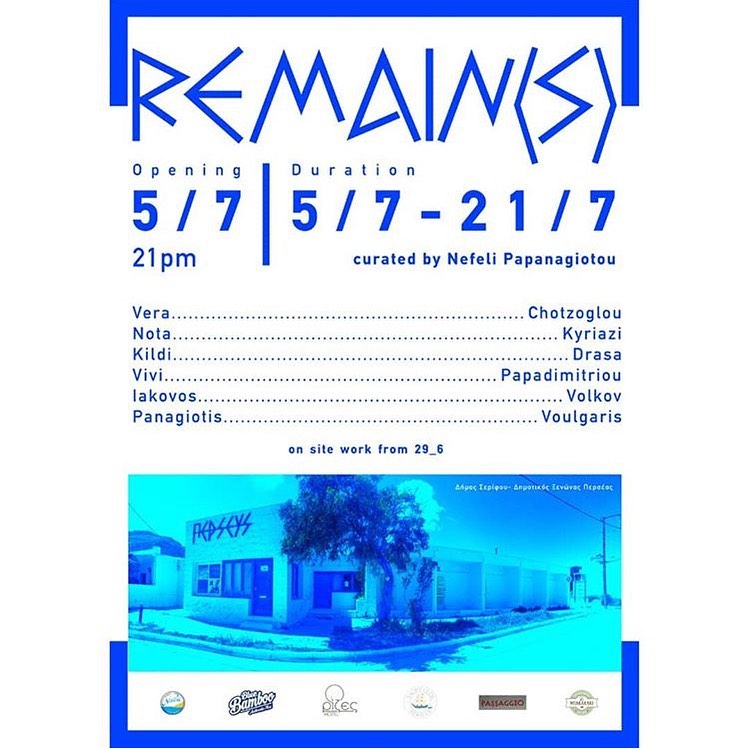 Agenda
Διάρκεια    5-21 Ιουλίου
Επιμέλεια  Νεφέλη Παπαναγιώτου
Καλλιτέχνες  Ιάκωβος Βολκώβ, Παναγιώτης Βούλγαρης, Νότα Κυριαζή, Κωνσταντίνος Ντράσας, Βιβή Παπαδημητρίου, Βέρα Χοτζόγλου
READ ALSO:
SIMULACRO It could be Reality | Pedro Henrique