Urban Artist Giulio Vesprini recently completed his fourth playground entitled "N O  C O M P L Y" – Struttura G051, in the seaside city Civitanova Marche in Italy, which is his first work on a flat skate park surface. 
-text by the author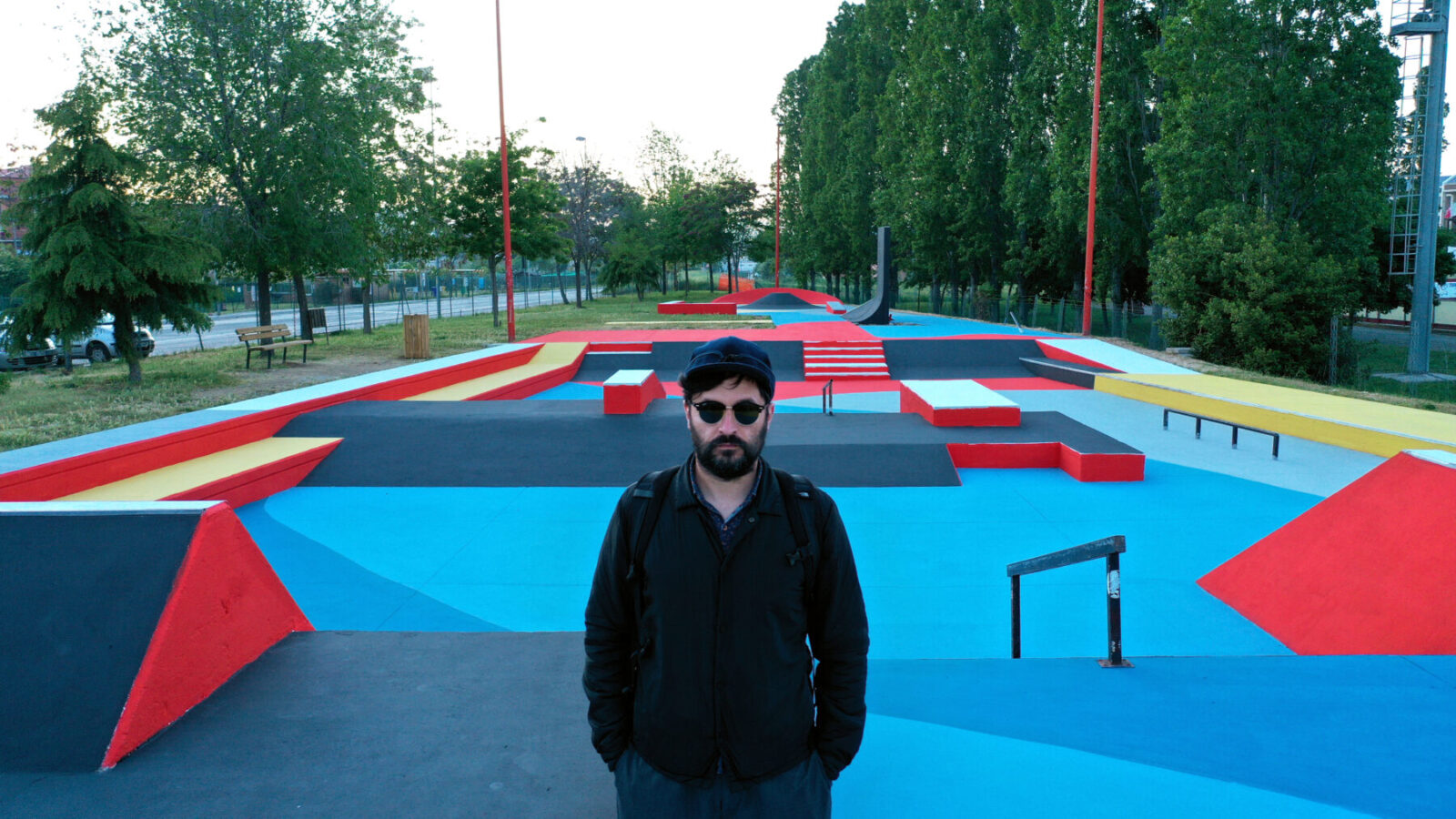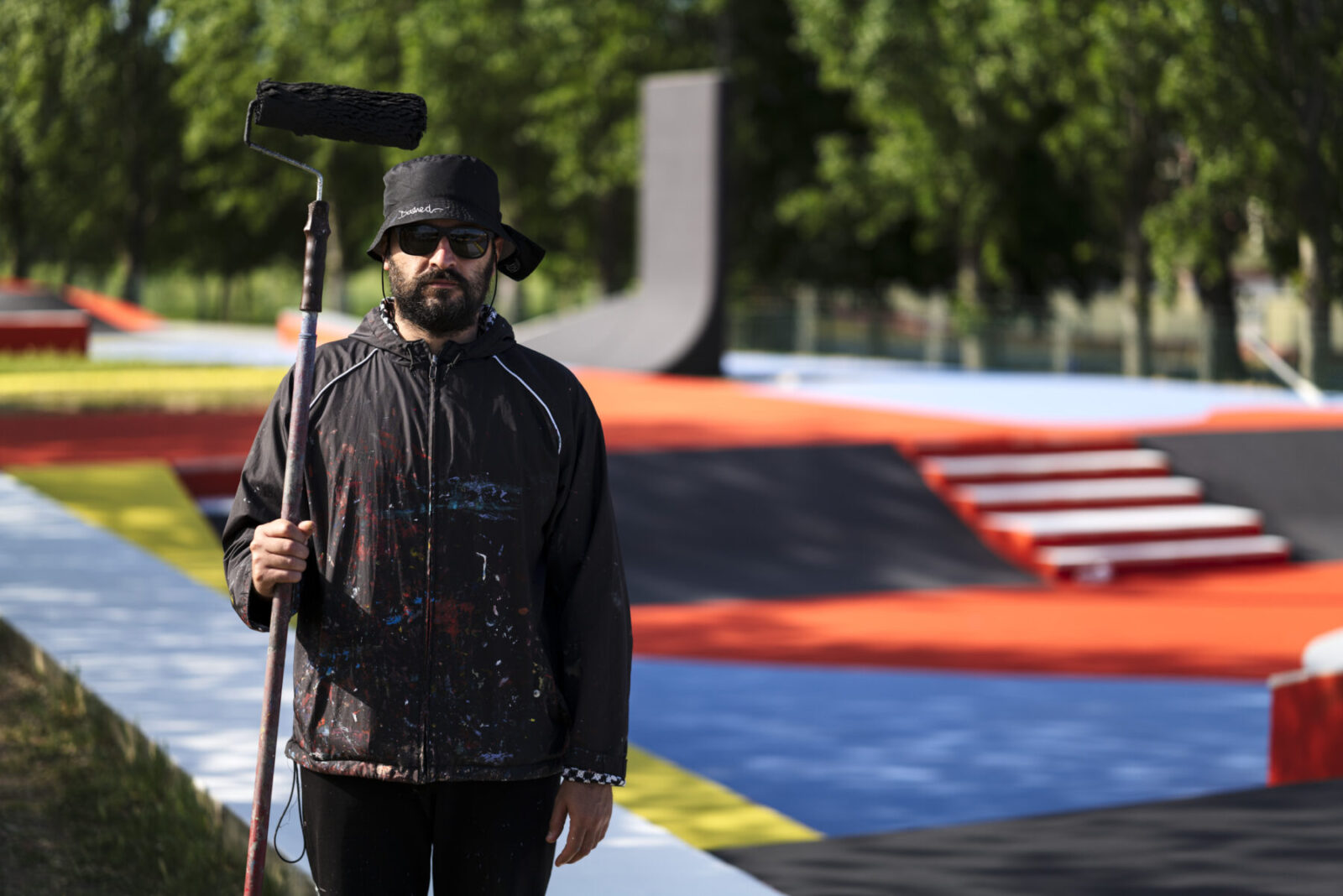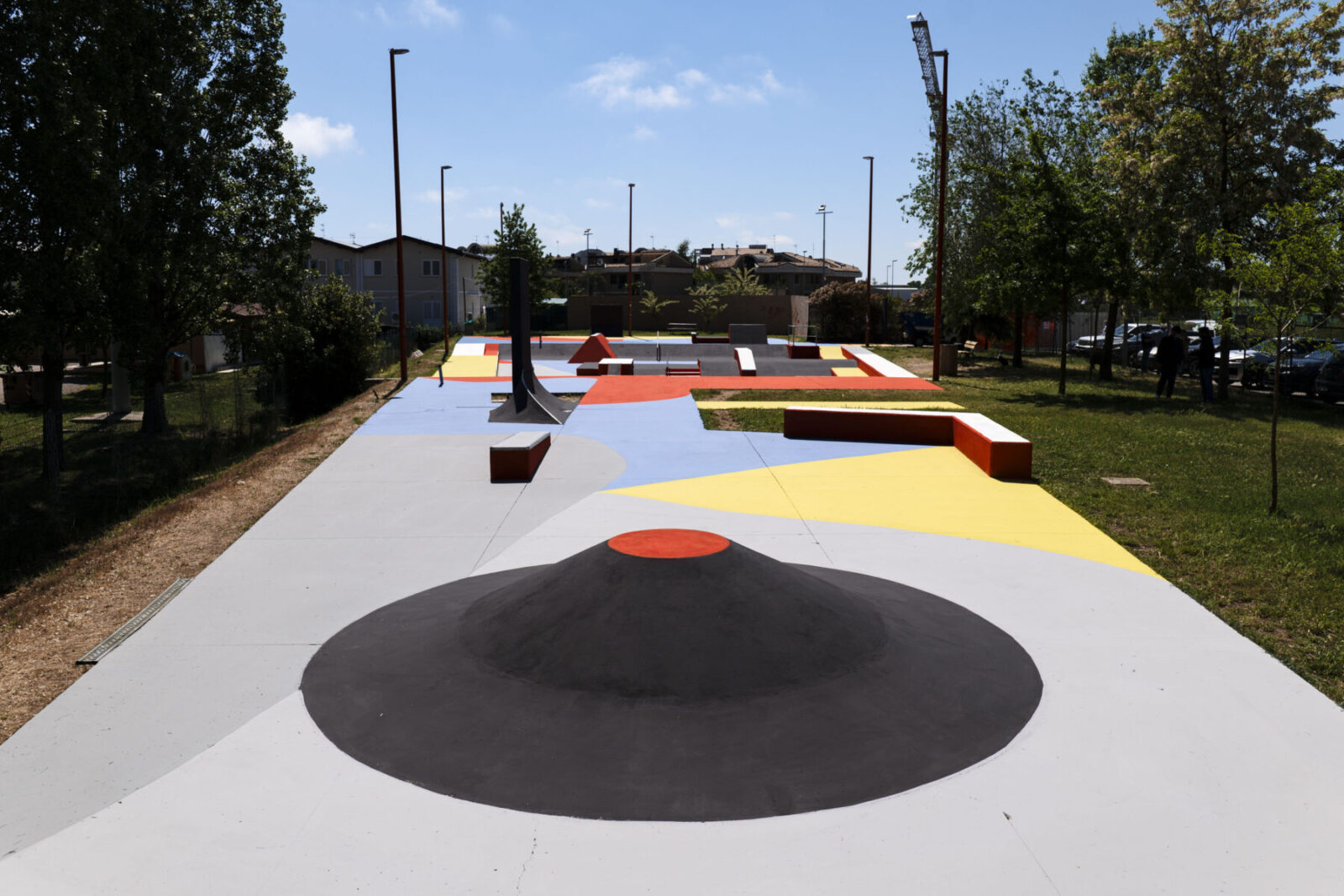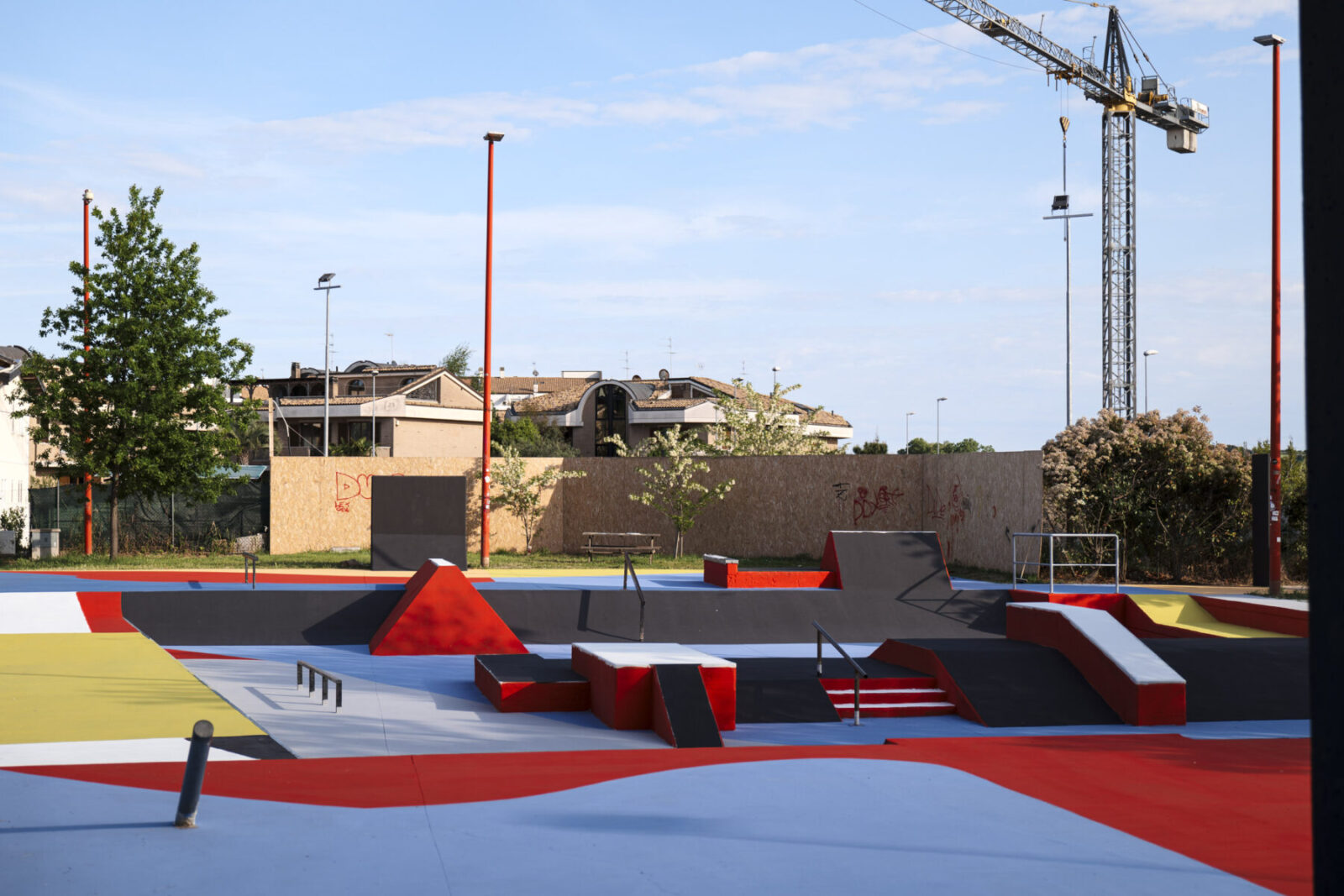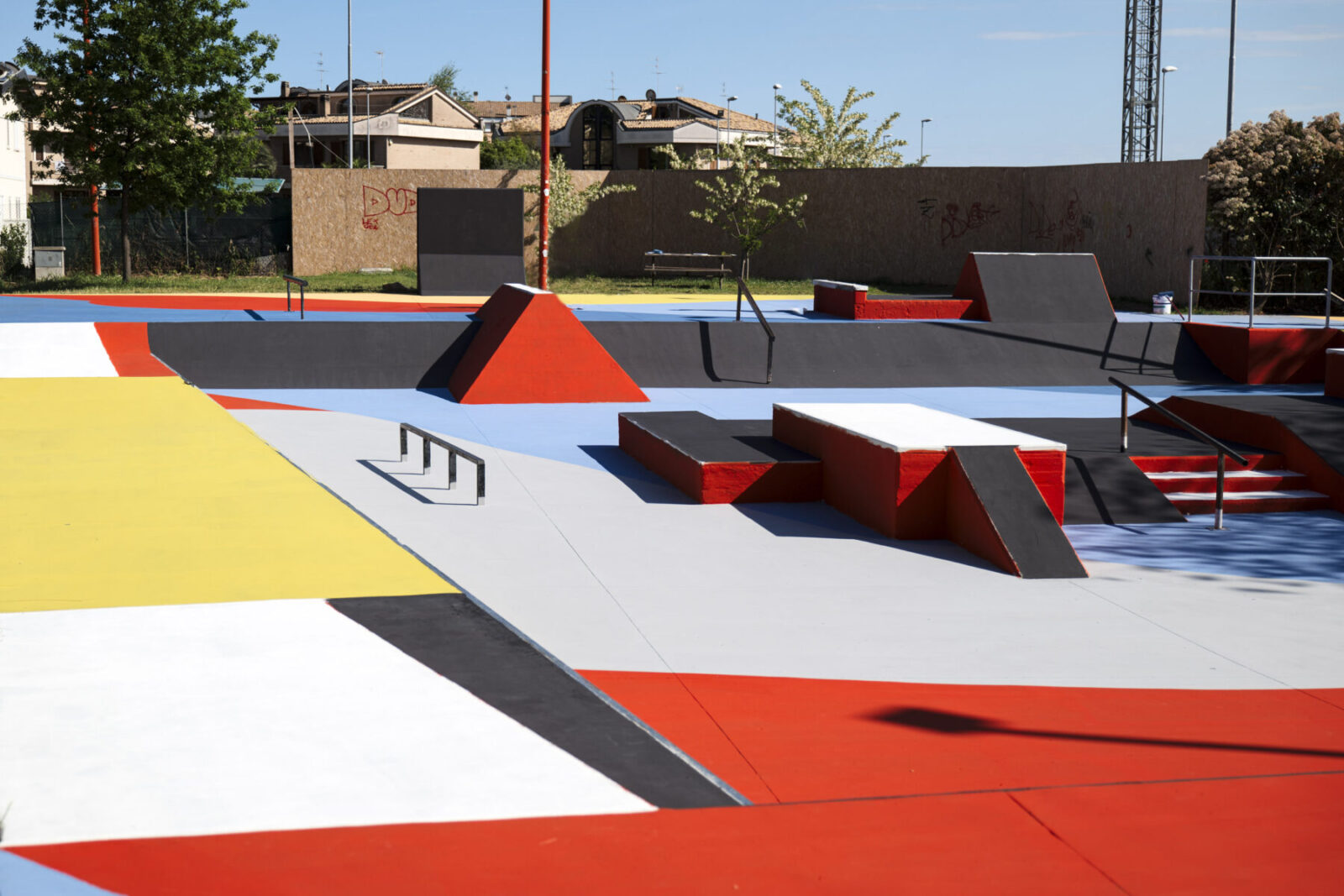 "Struttura G055" is Giulio Vesprini's first work on a flat skate park surface and his fourth Playground project entitled "N O  C O M P L Y". Where? In Civitanova Marche, Vesprini's beautiful city in the middle of Italy, in front of Adriatic sea.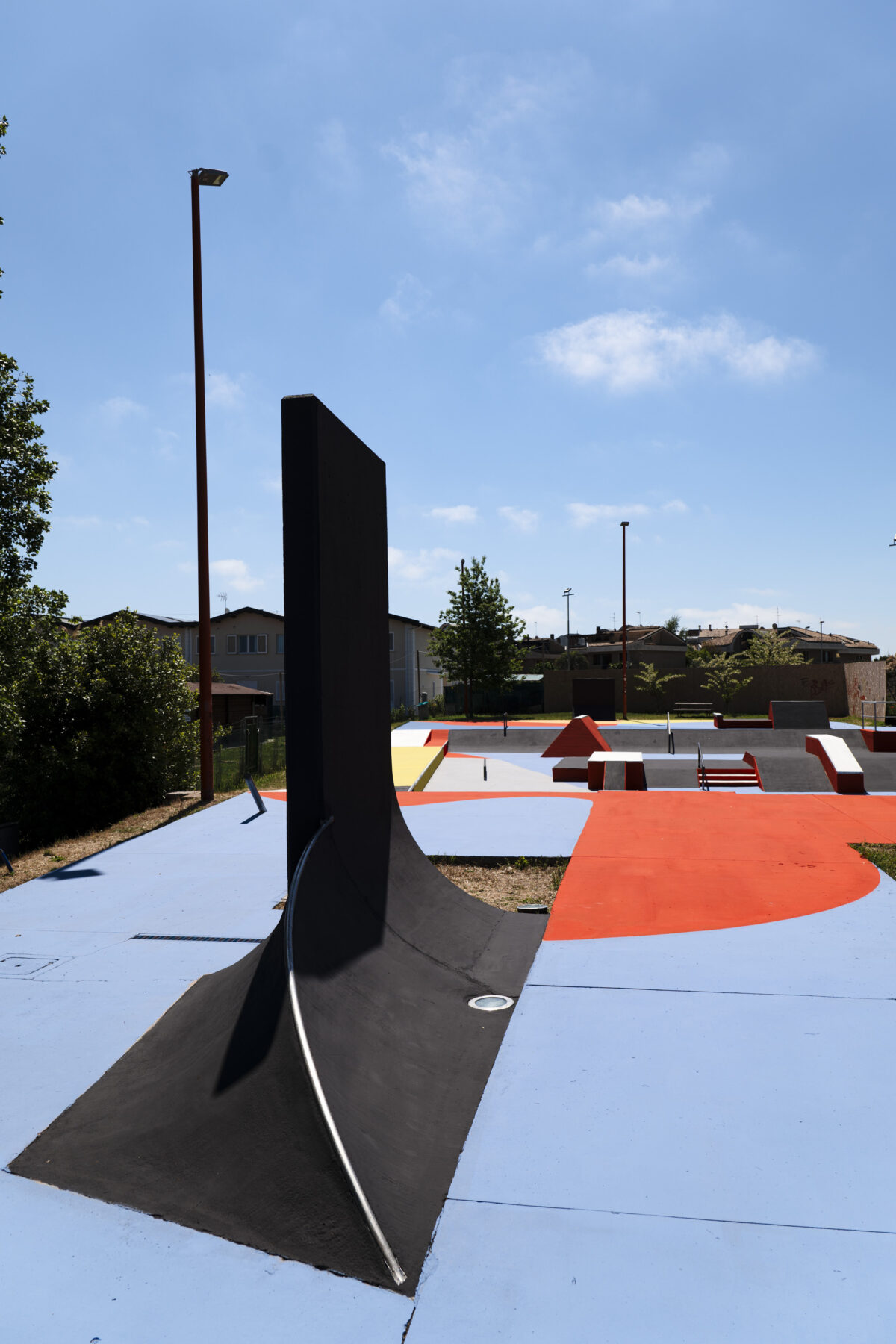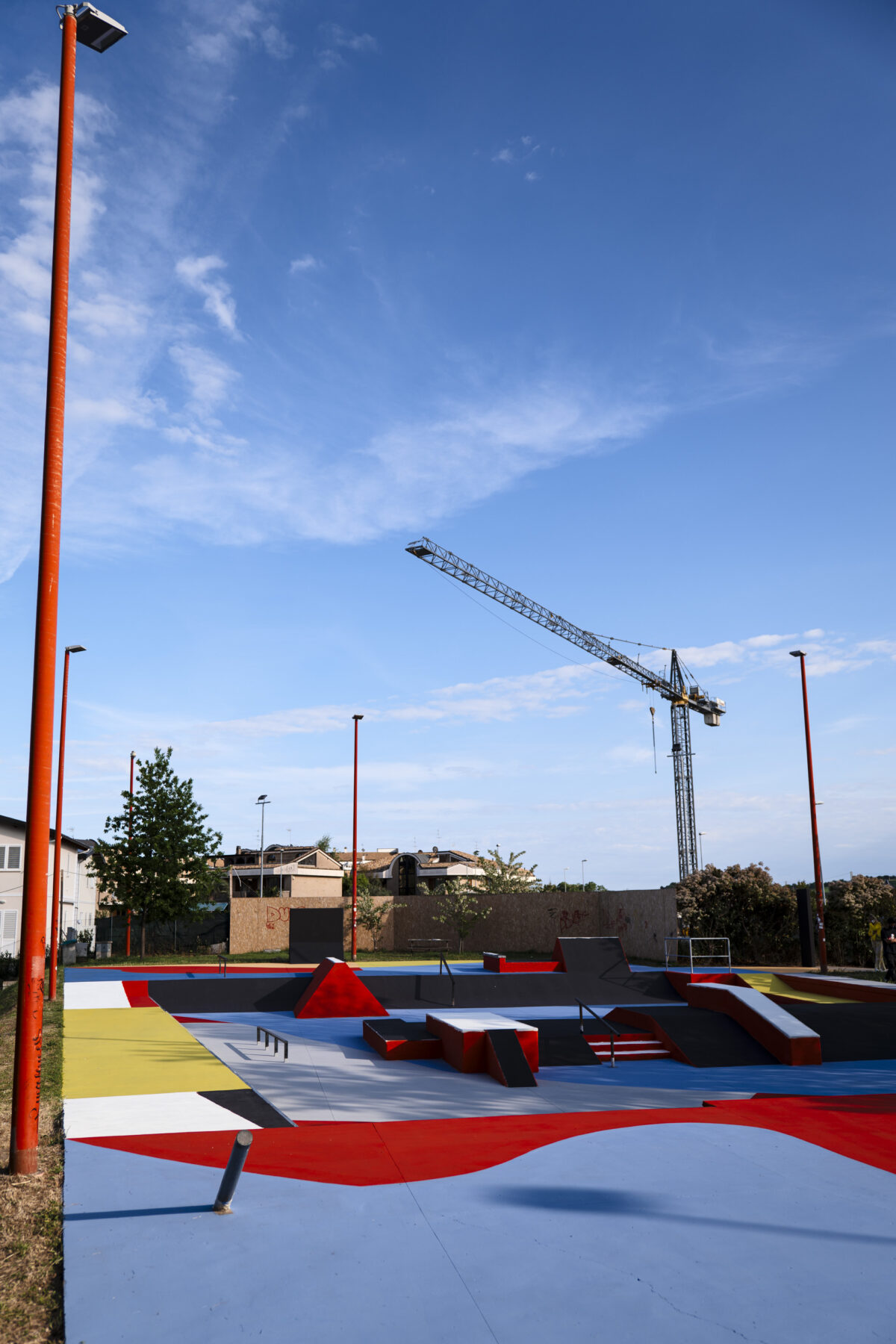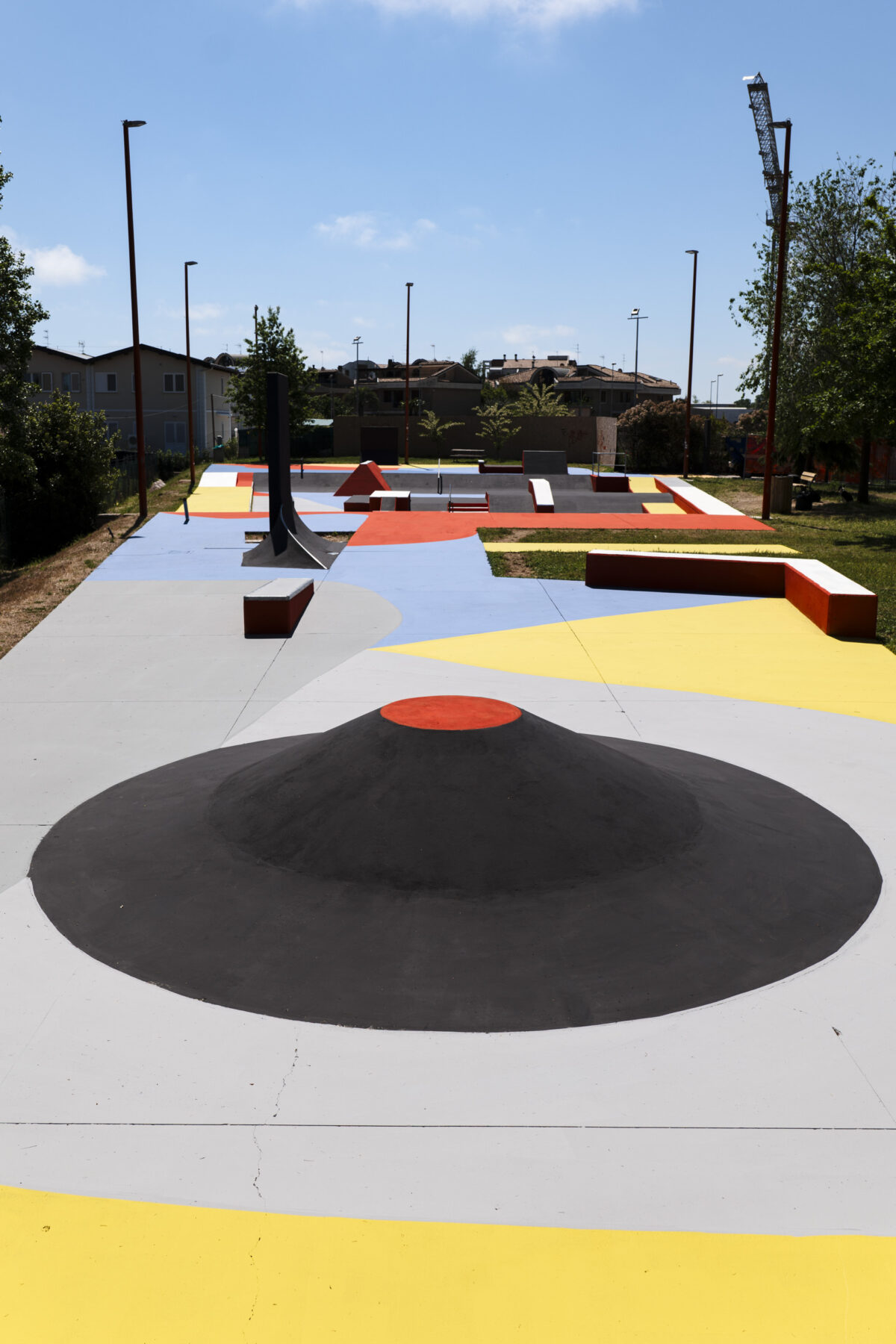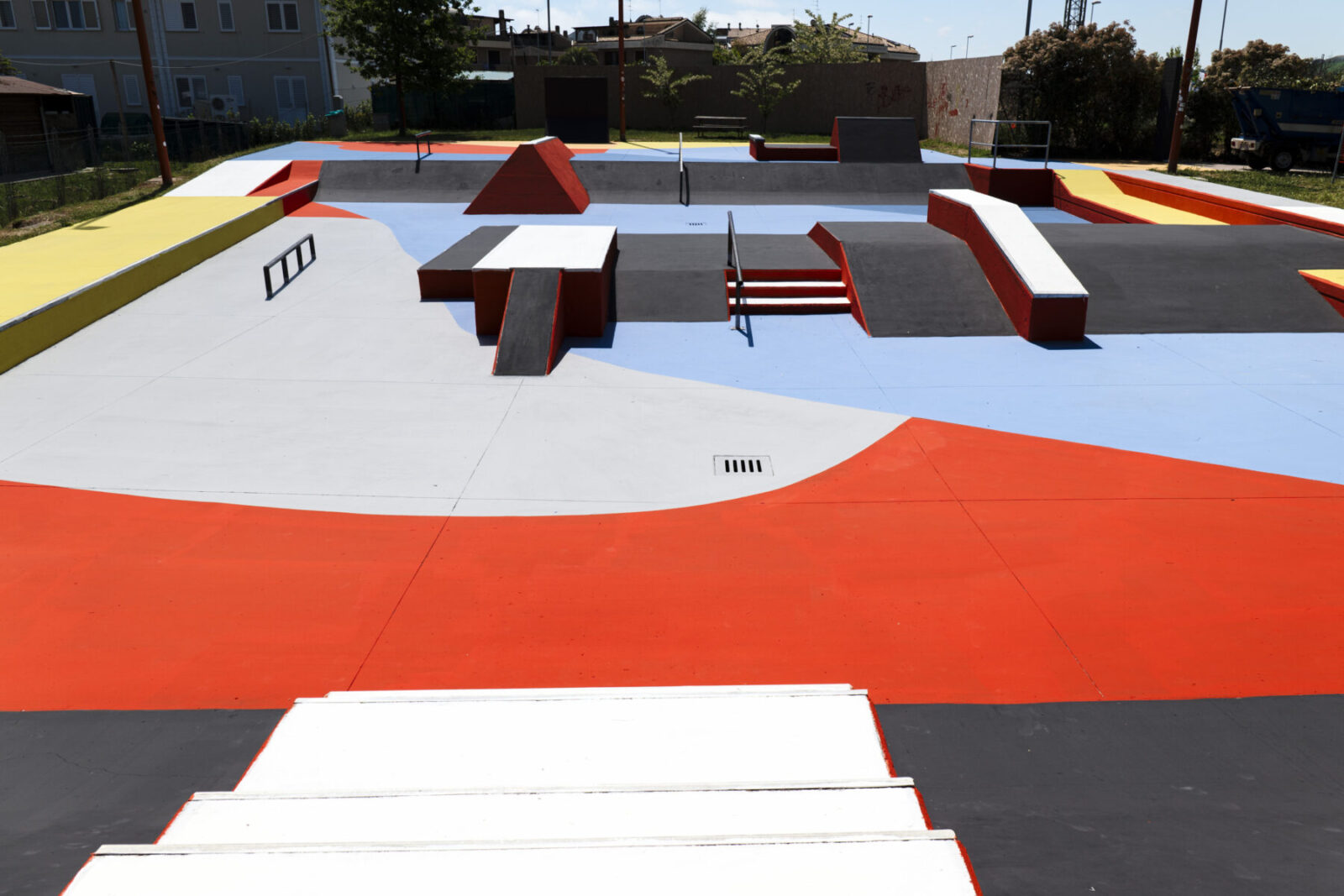 "N O  C O M P L Y" playground aims to be an approach to the upgrading of the big skaters community in the city, a trace that seen from above becomes a distinctive skating spot, recreating a meeting point between culture, sport and nature.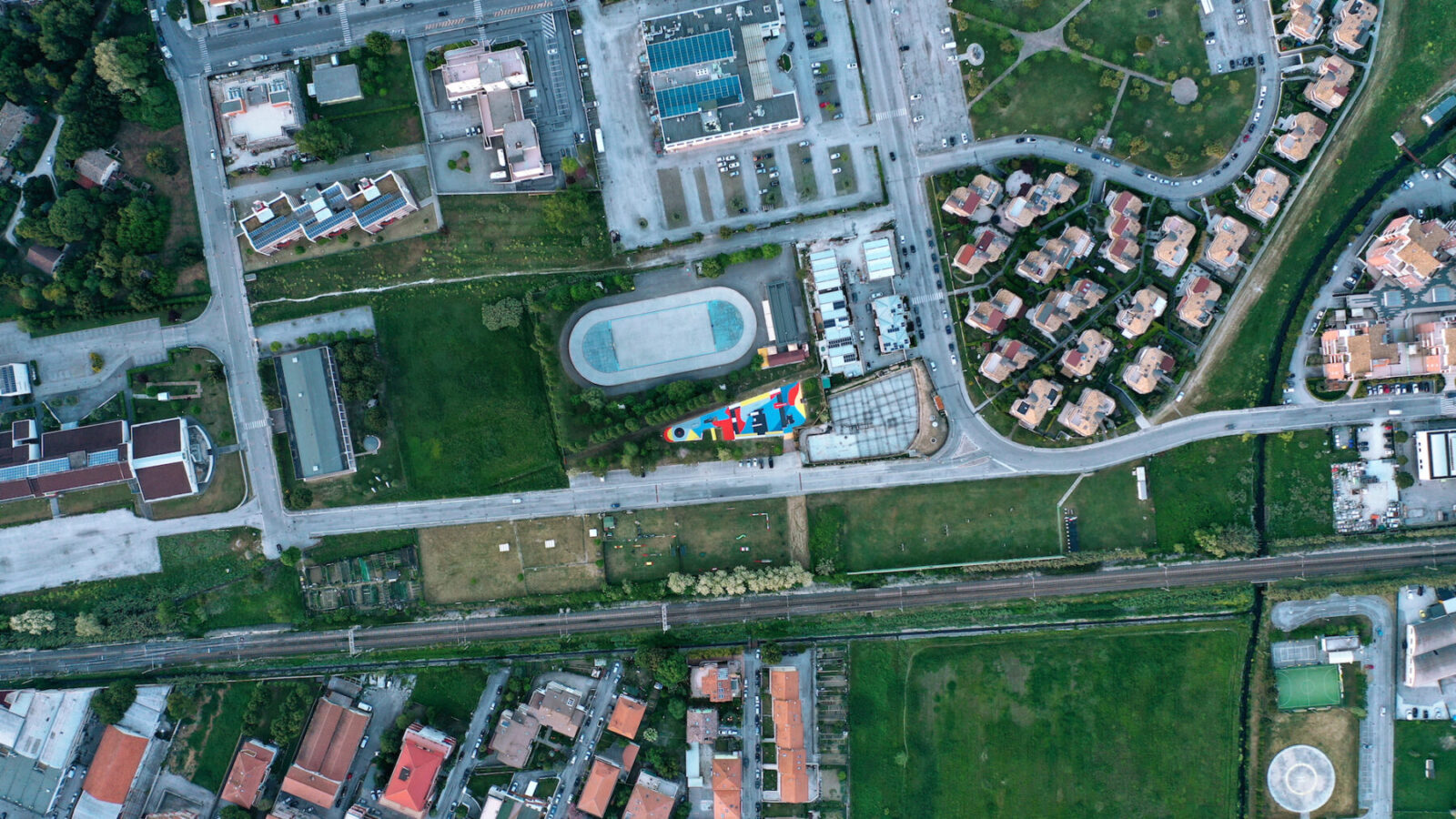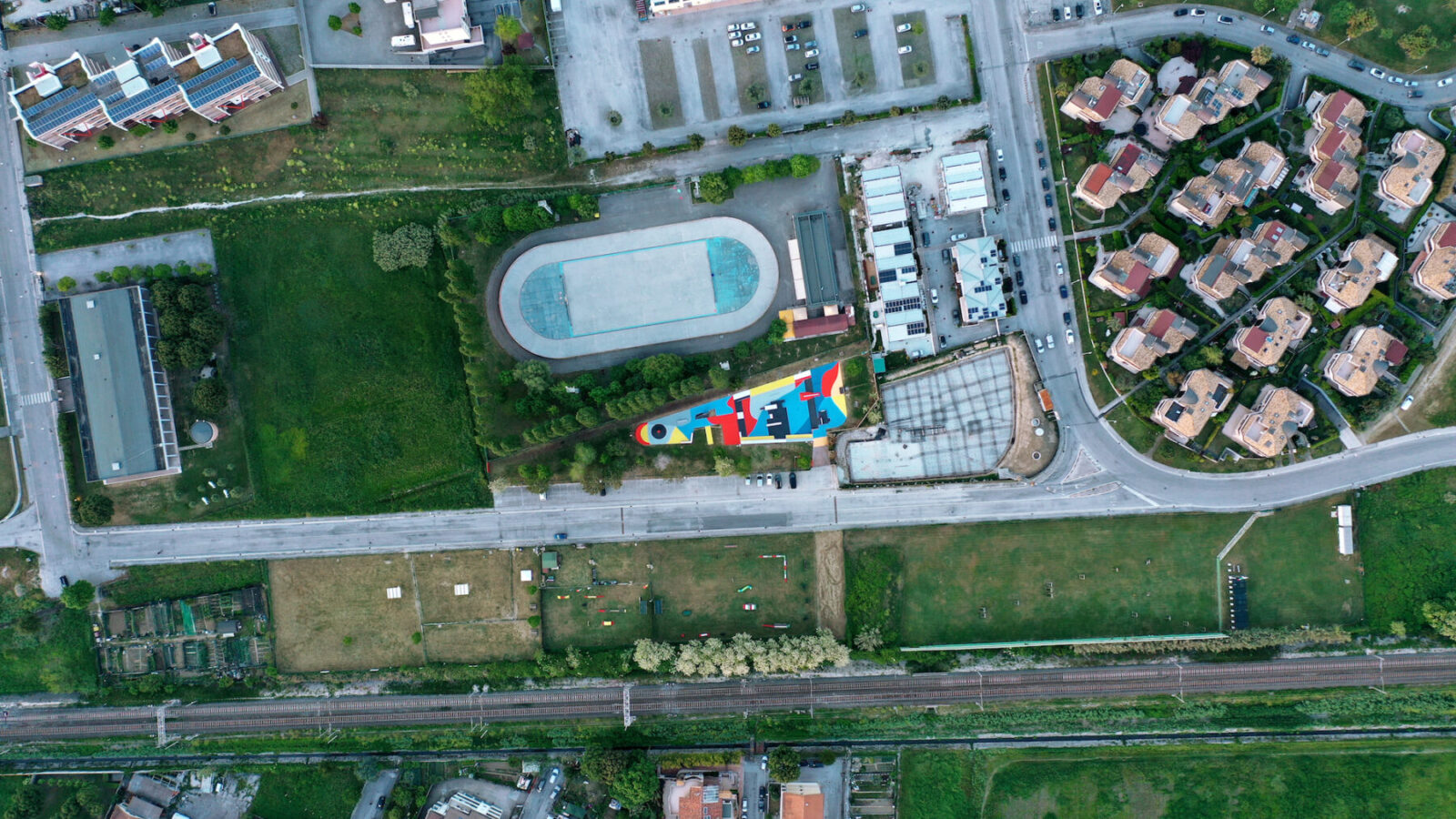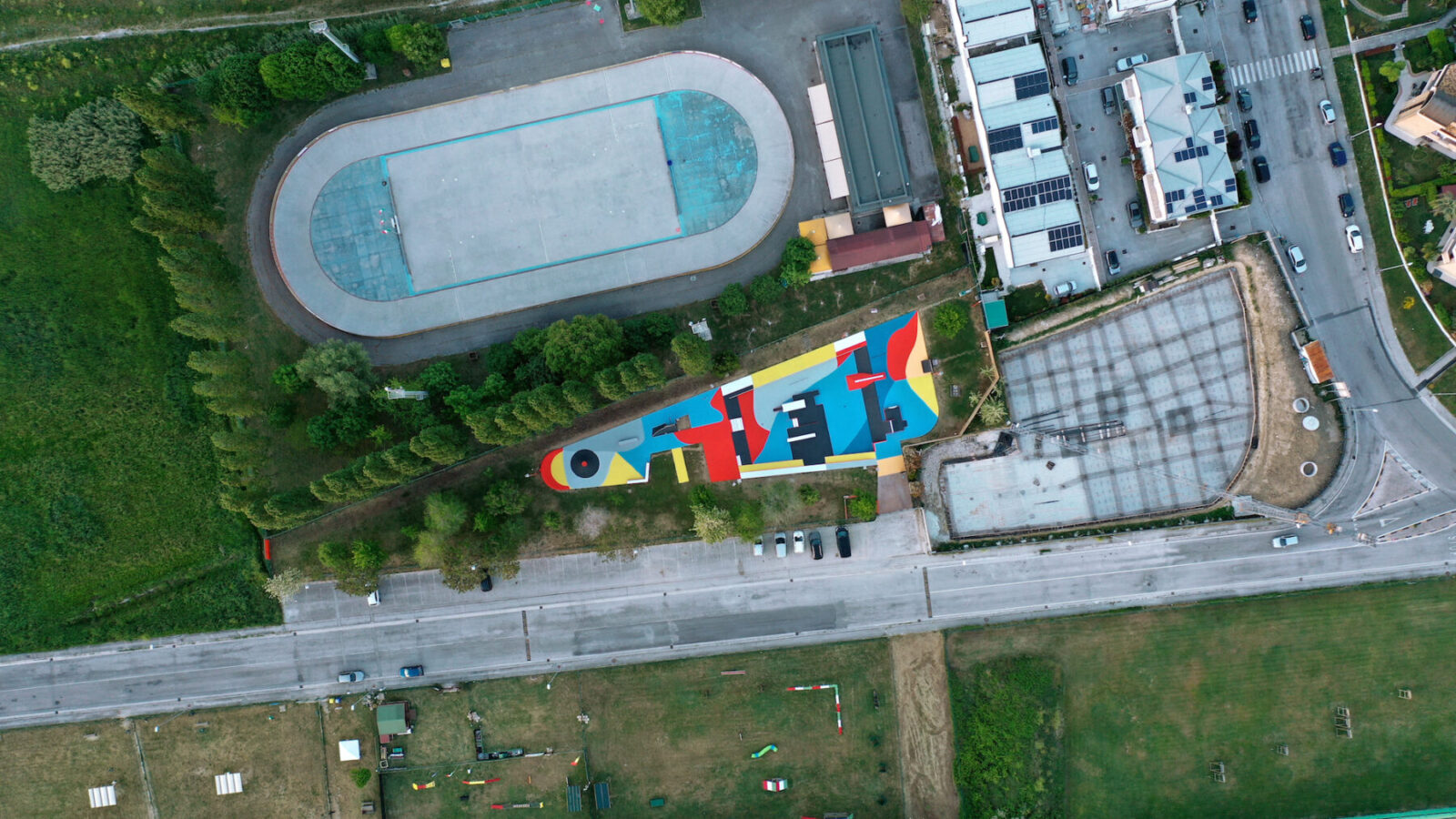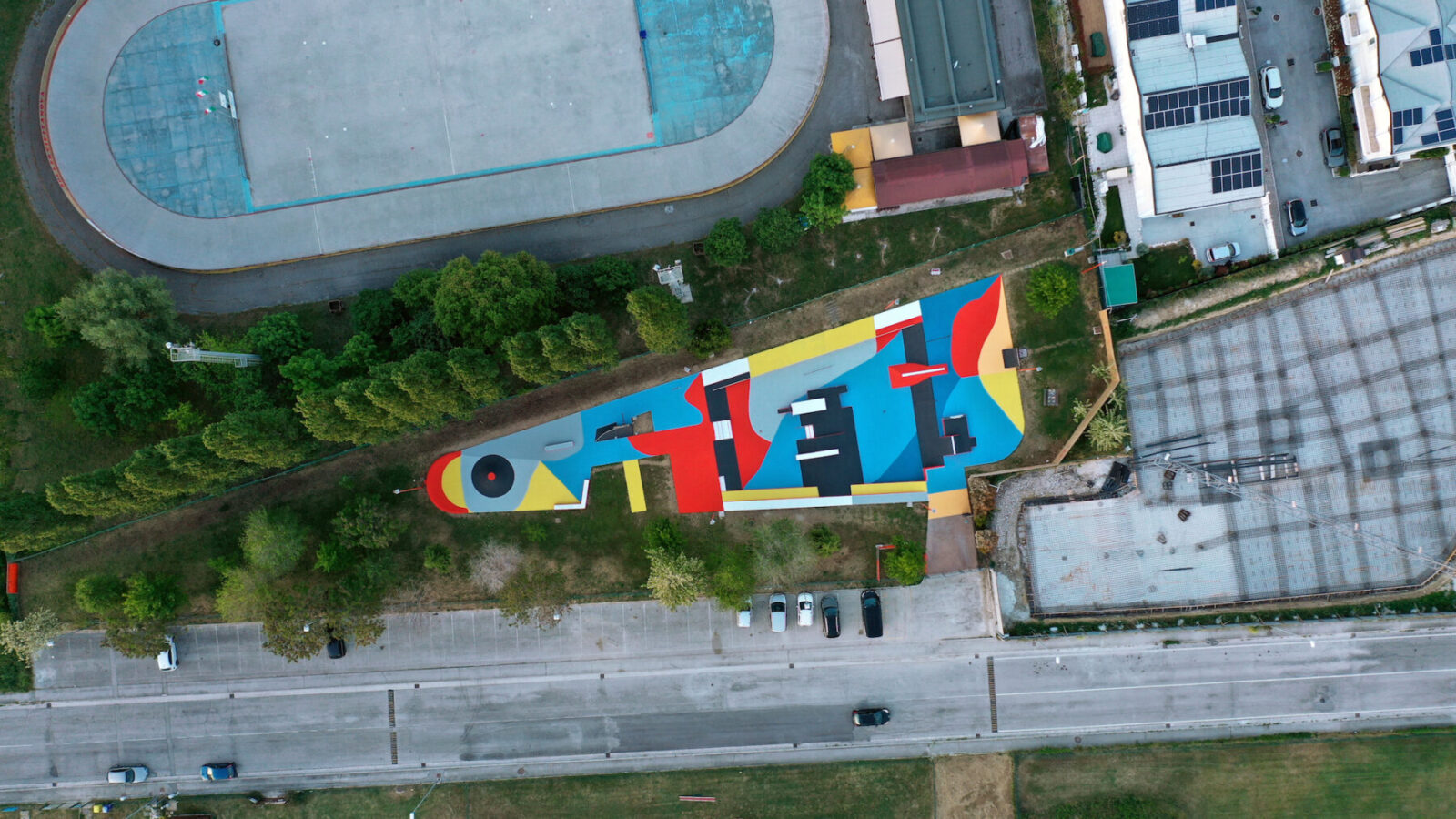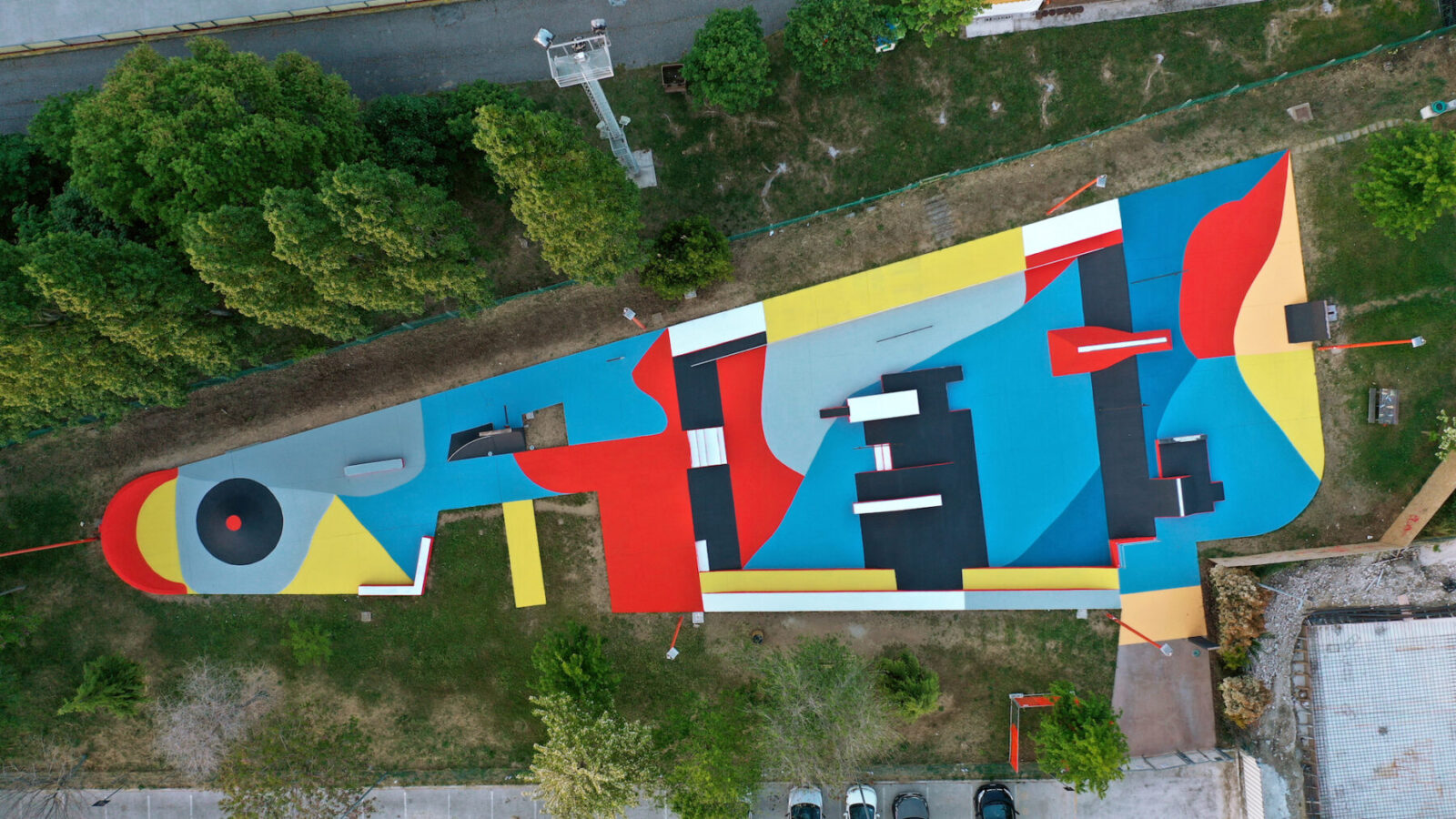 After a long time a public space for the city reopens! Have good fun…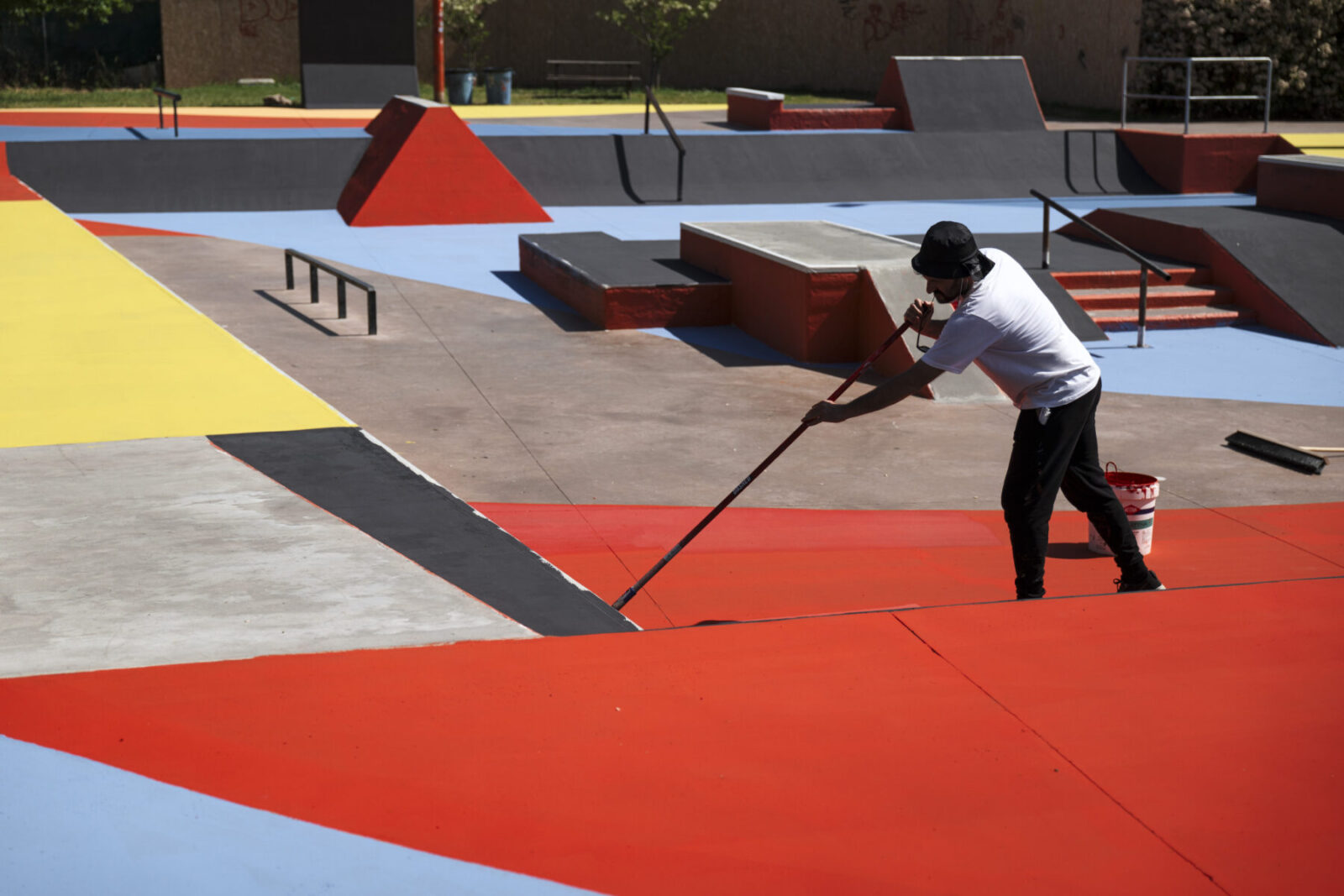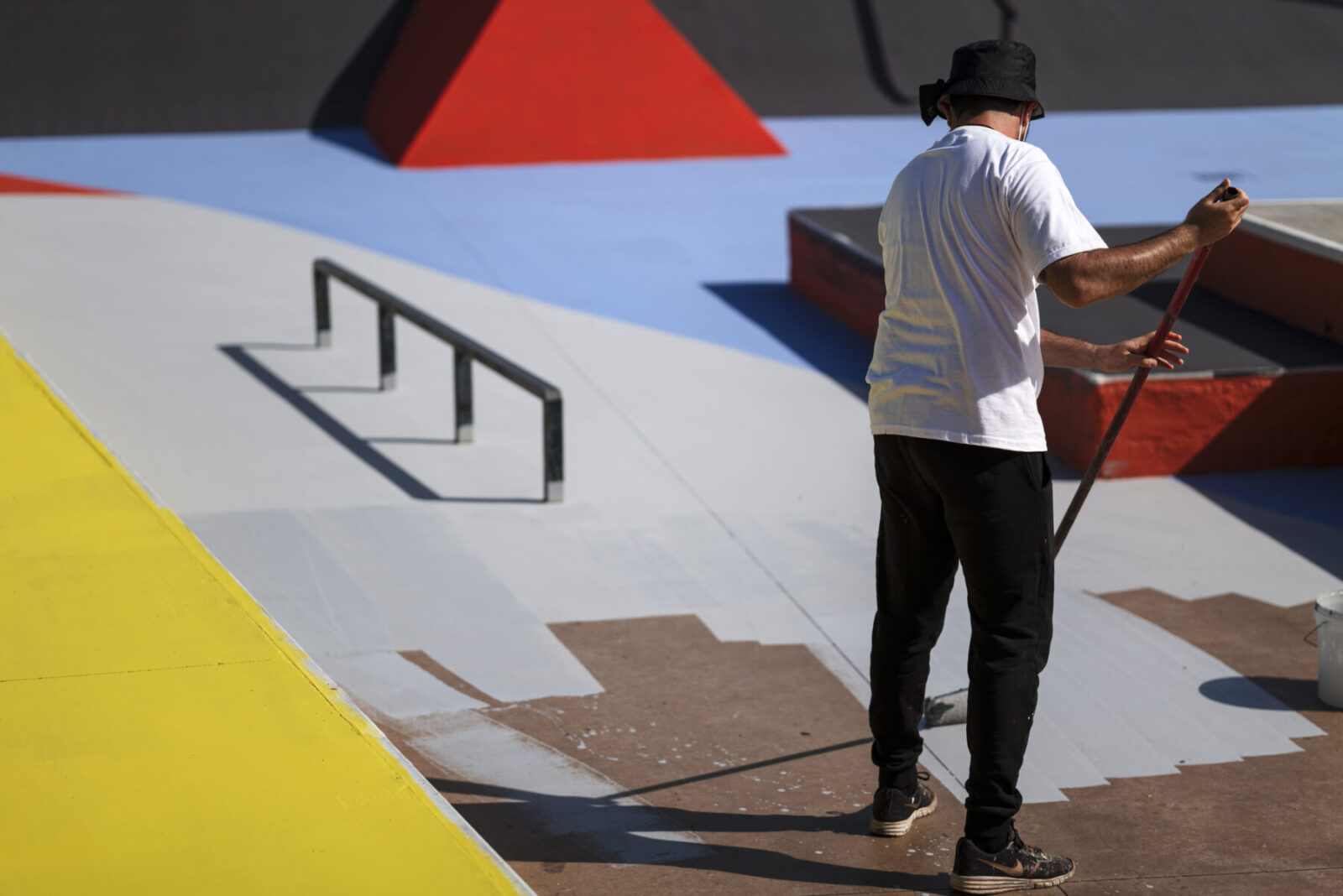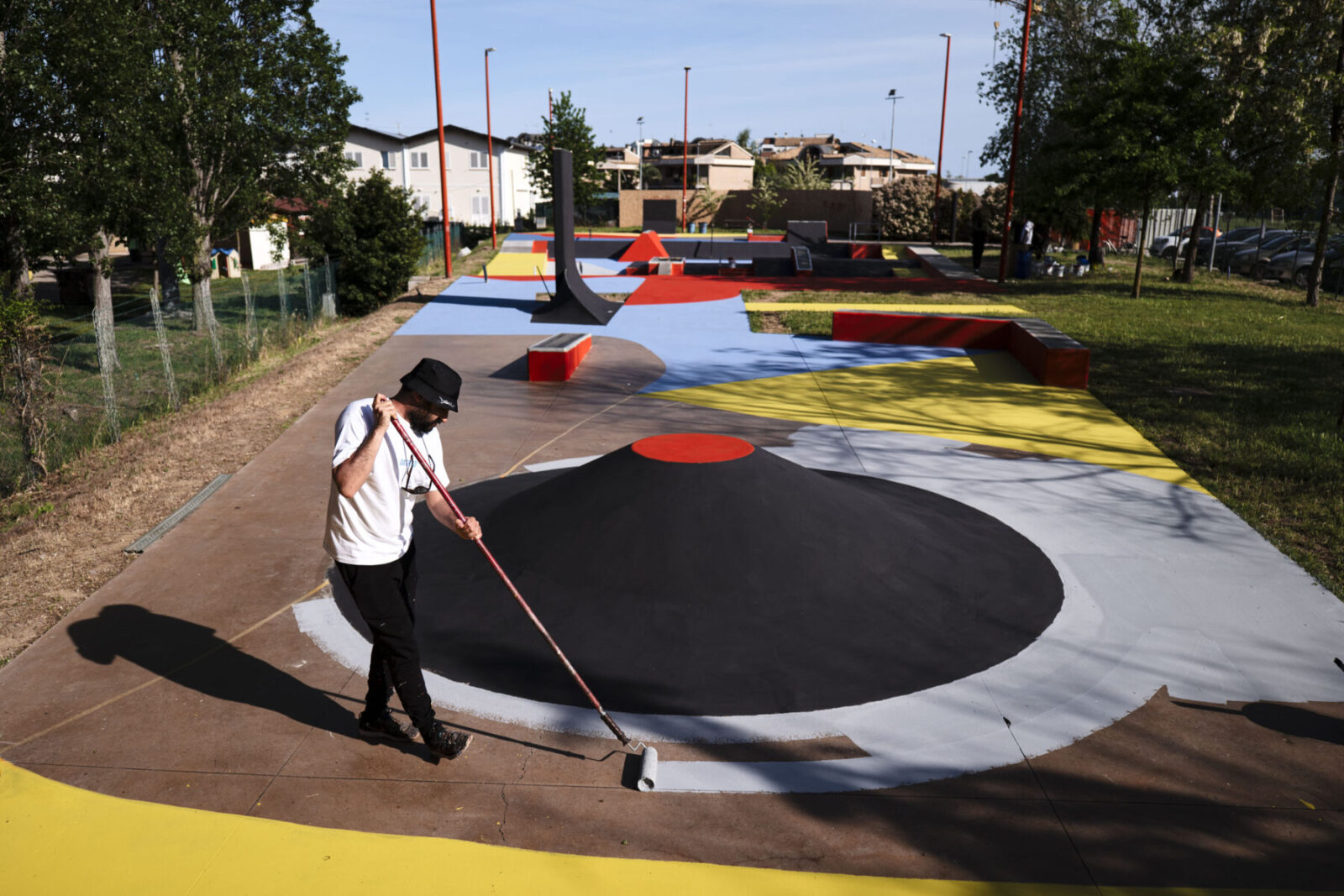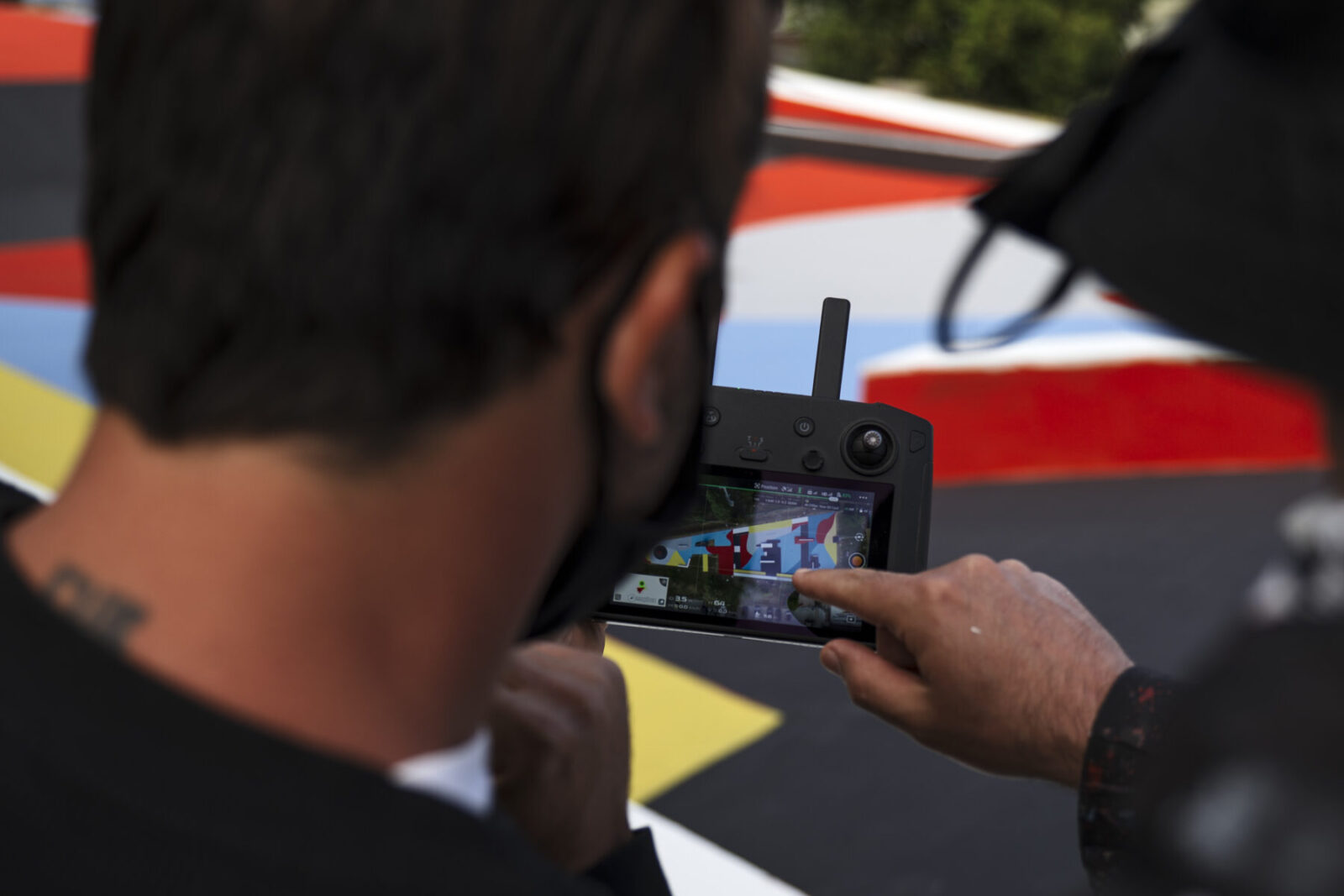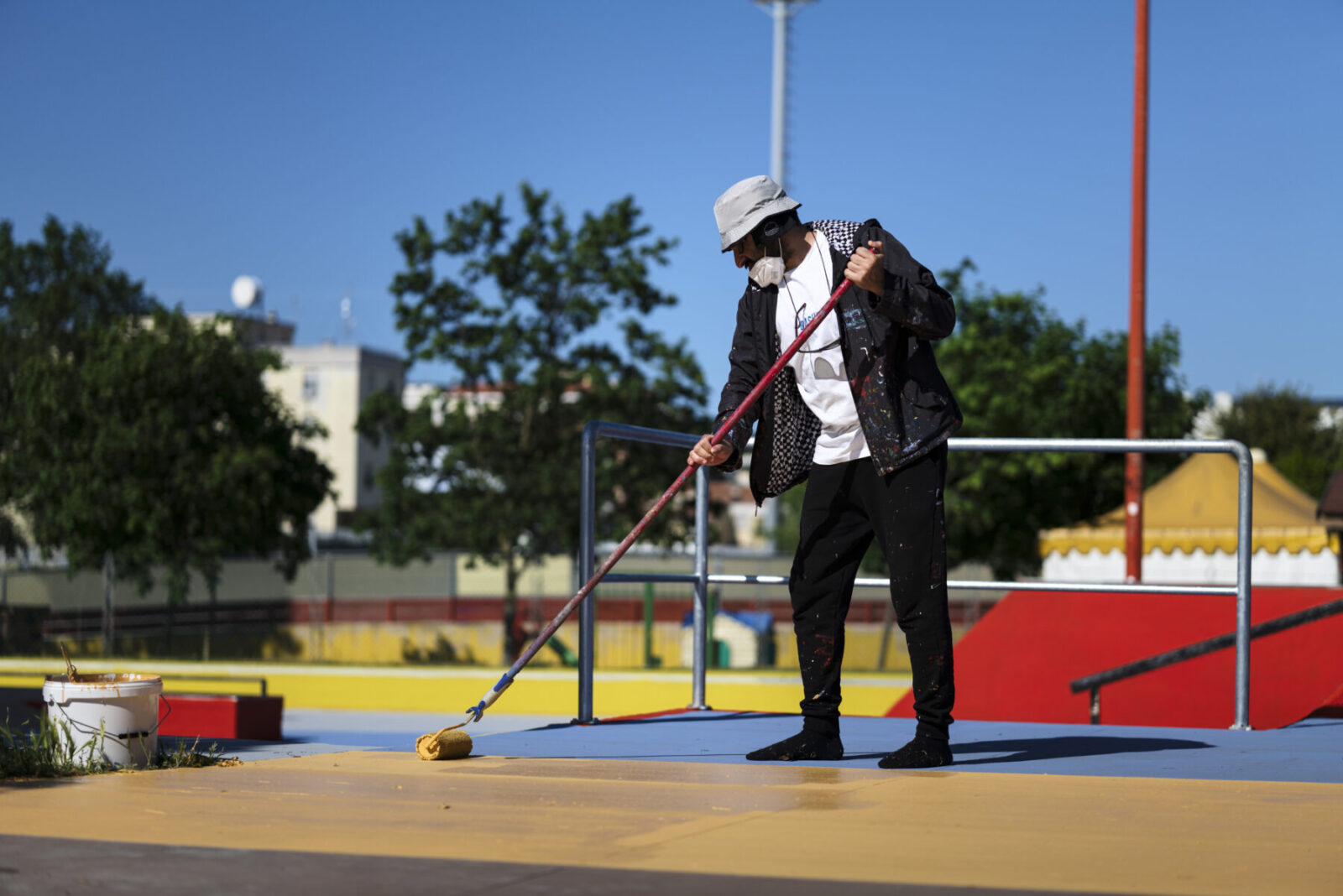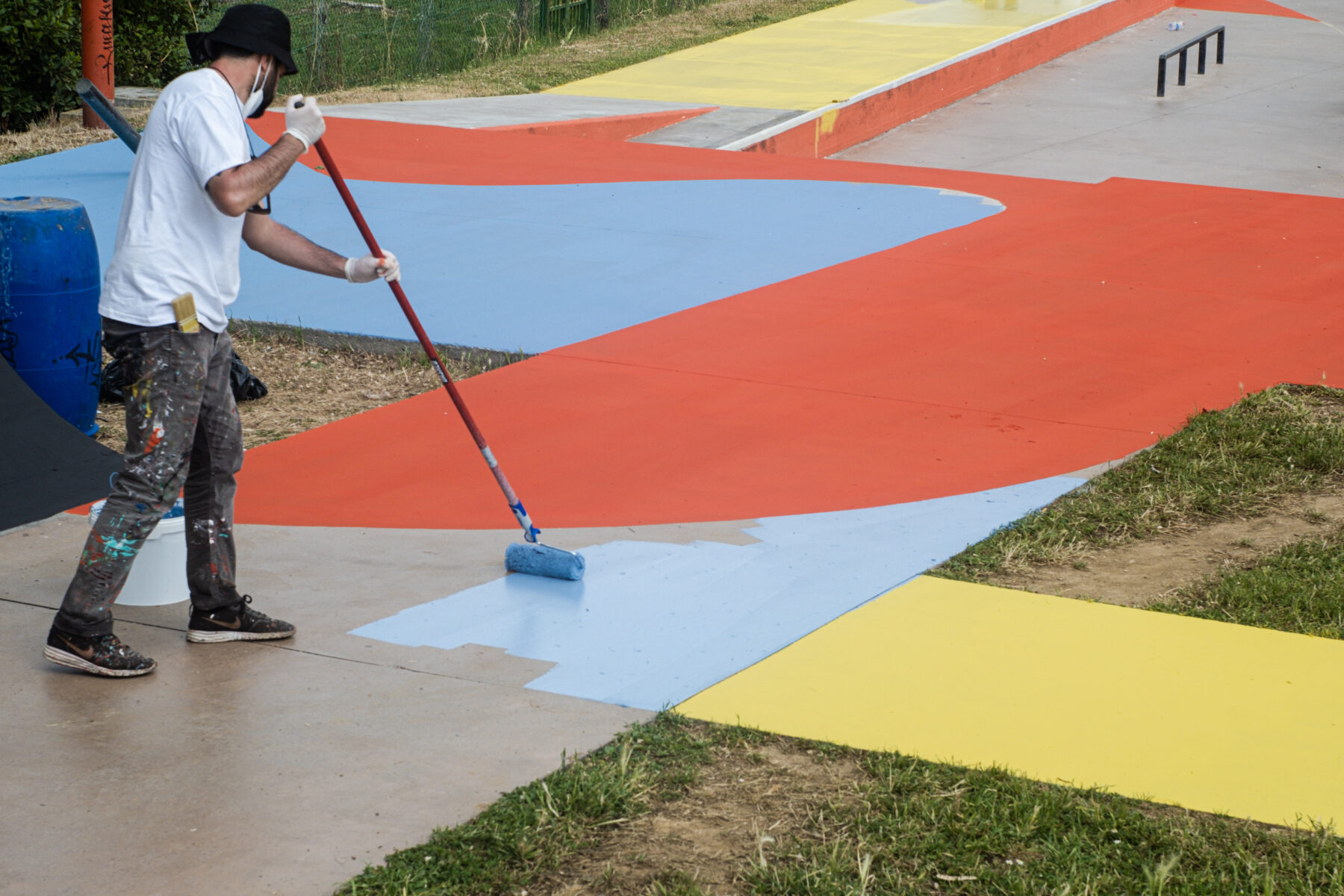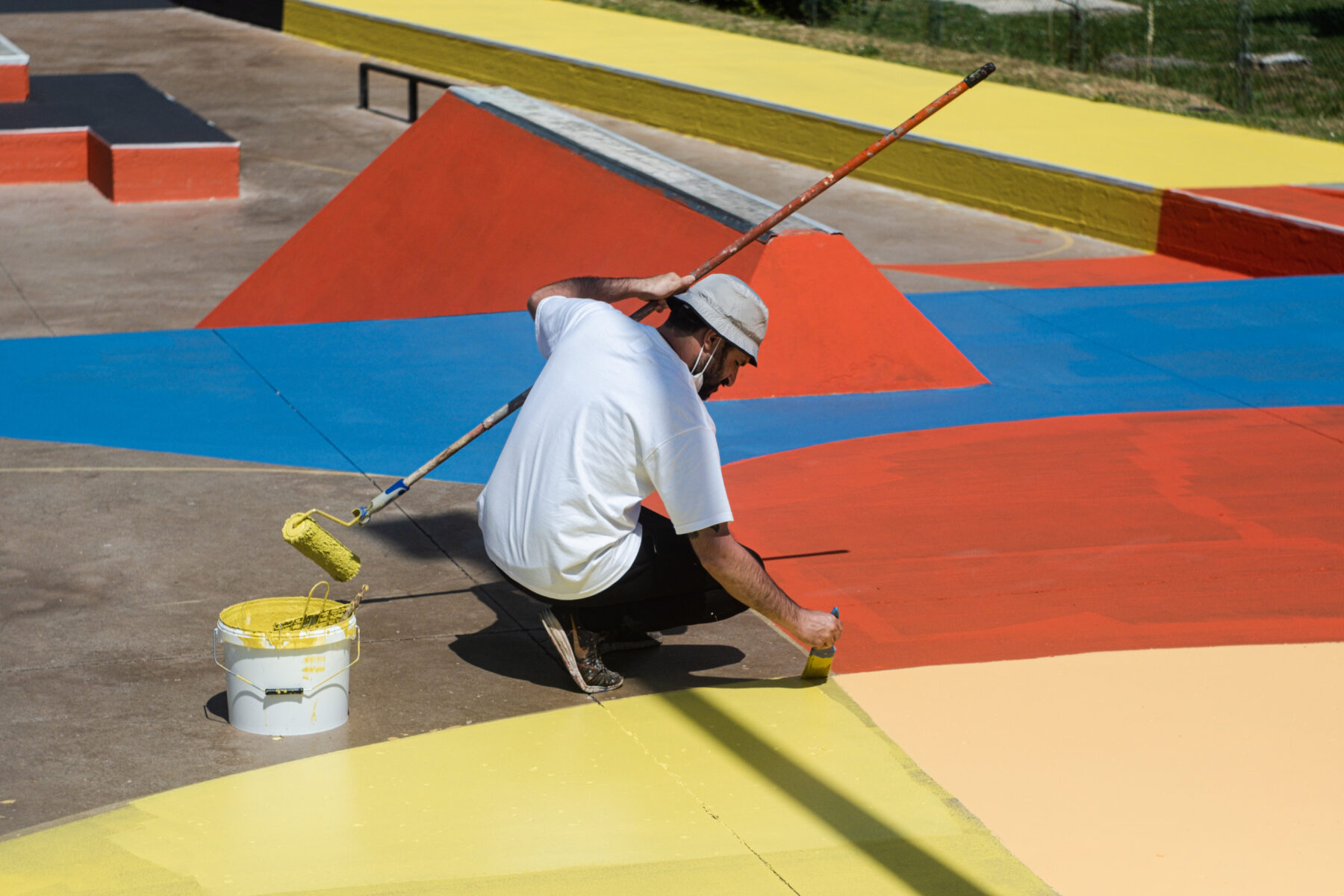 Facts & credits
Project title  "N O  C O M P L Y" – Struttura G055
Typology  Street art, urban art
Location  Civitanova Marche, Italy
Street Artist  Giulio Vesprini
Artistic assistance  Andrea Cimadamore, Alessio Beato, Roberto Monti, Alessandro Pizzuti
Video & Drone photography  Daniele "Cuk" Graziani
Photography W.i.p.  Andrea Rotili & Alessio Beato
Technical assistance  Cluana Color
Sponsor  Dashed Skate For Food
Many thanks to  City Hall of Civitanova Marche city, Mayor: Fabrizio Ciarrapica, Assessor: Giuseppe Cognigni


---

Check out, also, "L A N D S C A P E" – Struttura G051 by Giulio Vesprini, here!
READ ALSO:
Ένα τελετουργικό διαφυγής από το σκοτάδι: η 7η Μπιενάλε της Αθήνας "AB7: ECLIPSE" έρχεται από 24 Σεπτεμβρίου έως 28 Νοεμβρίου 2021