Terra Concept just opened their new store in the island of Syros, on a busy commercial street in the city centre of Ermoupolis. The store is on the ground floor of a 19th century building.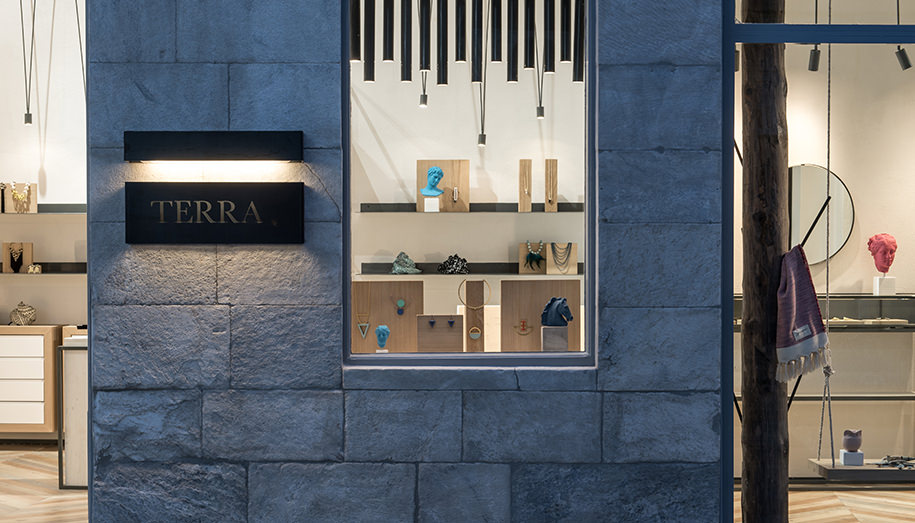 The most important part of the design concept for the new Terra Concept store, was to enhance the historic elements of the building and restore the materials that were damaged over the years.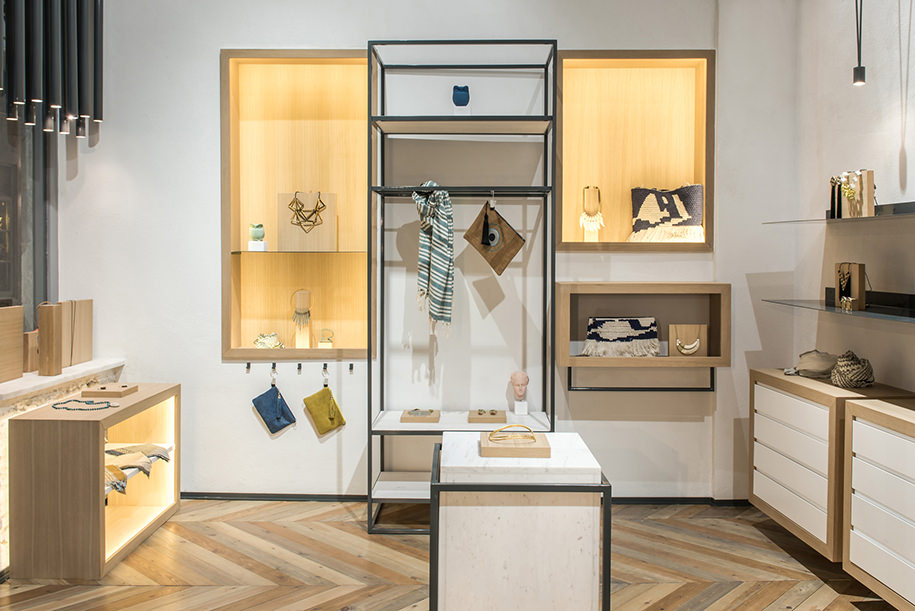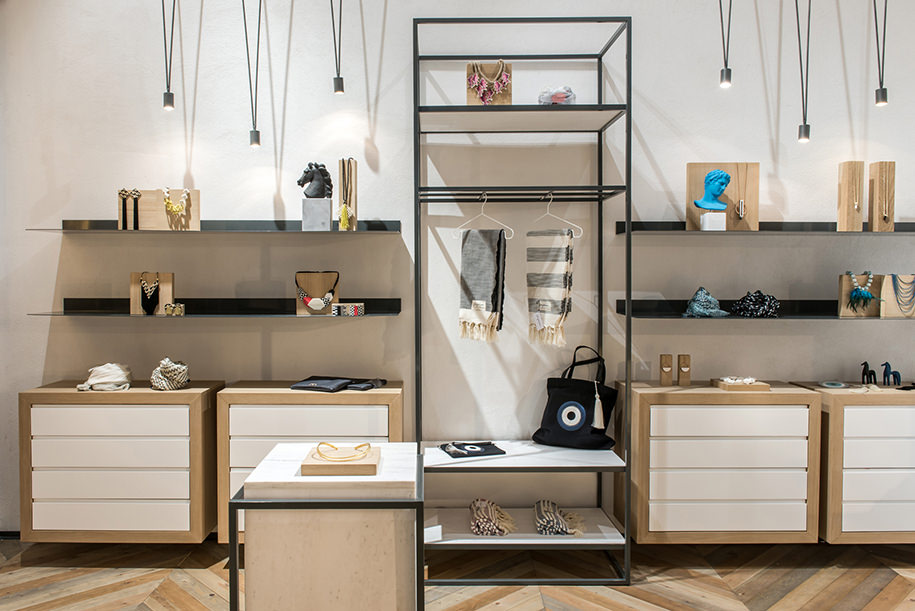 The original two shops were merged into one and the supplementary attic that covered almost the entire space is limited to a small storage space, leaving a 5 meter ceiling height to the store. The marble façade and the traditional metal railings on the windows were restored. The added wall plaster is removed to reveal the original stone and the floor tiles are replaced with a herringbone solid wood flooring.
The architects created site specific furnishings for showcasing the design products using solid materials such as marble, metal and wood. Lighting was also an important aspect in the design process, aiming to highlight the store's pieces but also the store itself. So, metal lighting tubes were placed behind the display windows and numerous metal spotlights inside the store.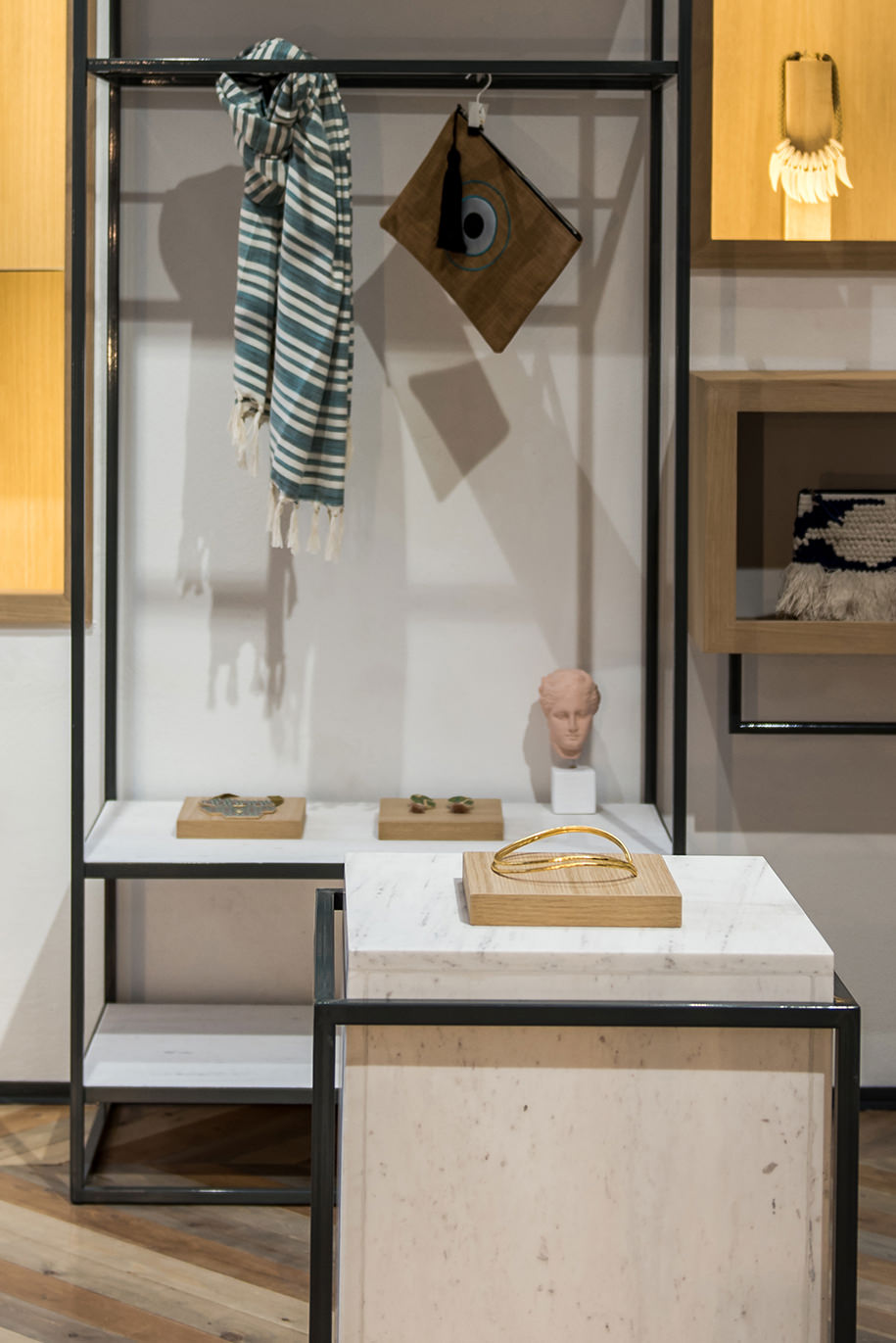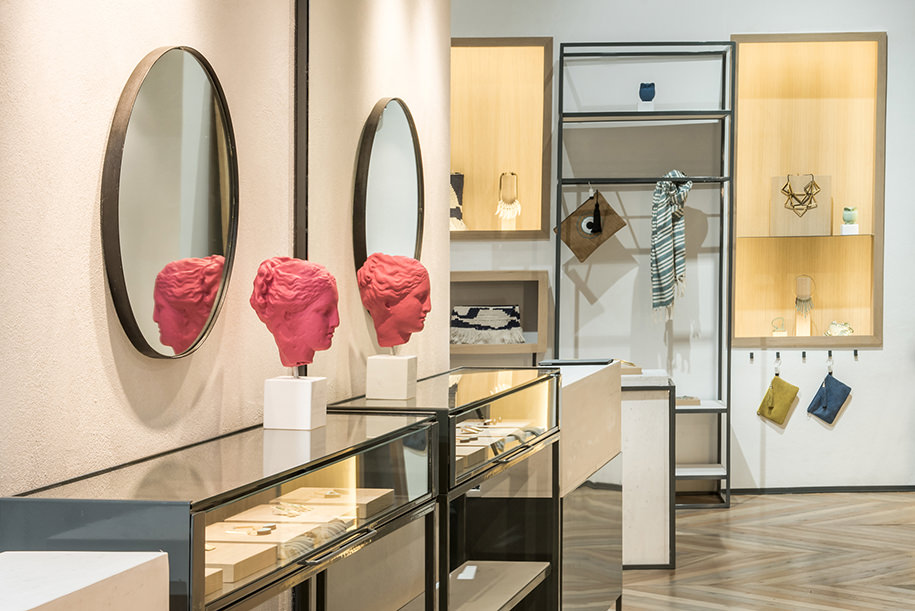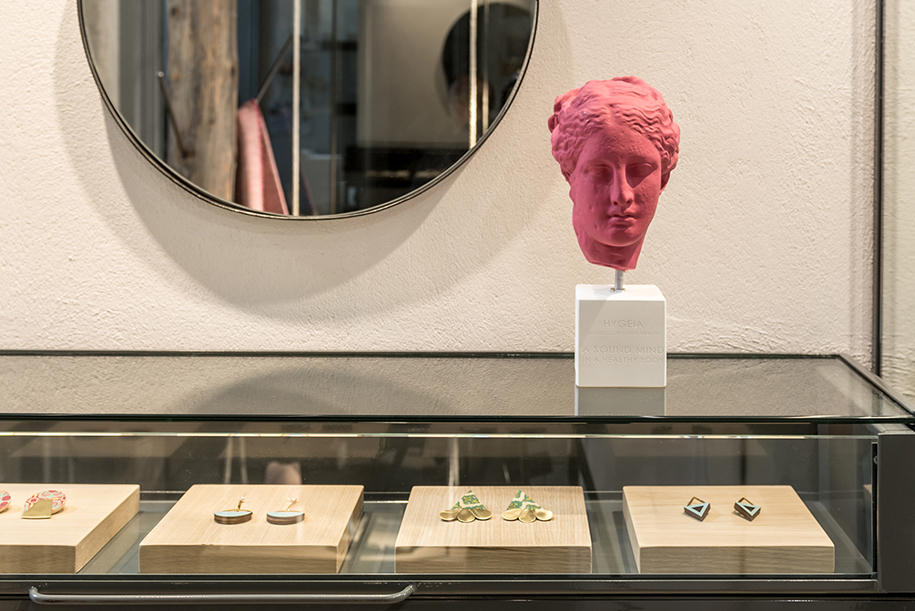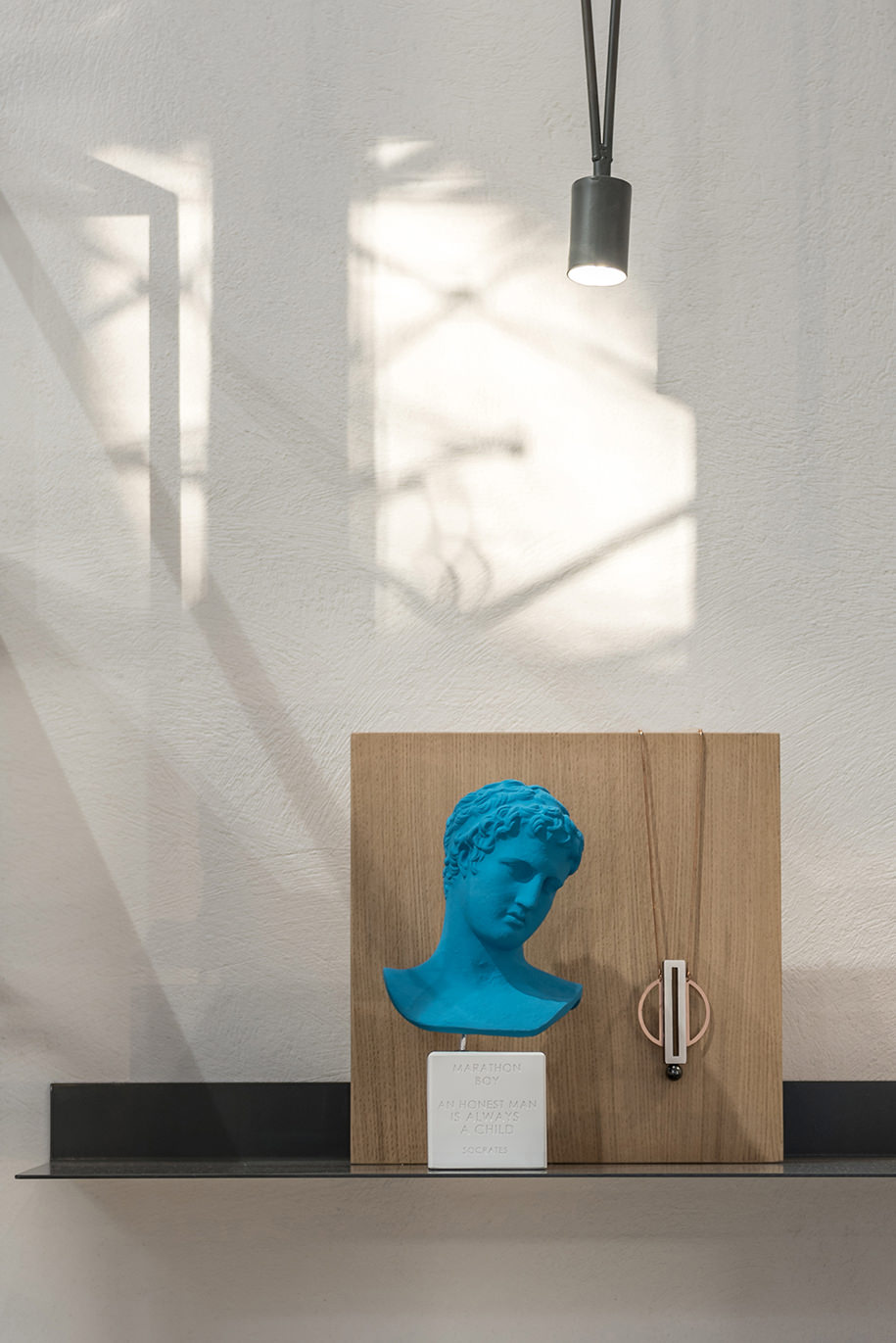 Warm woods, marble and metal complement the historic building, modern and classic elements are blended, creating an overall feeling of harmony, connecting the past with the present.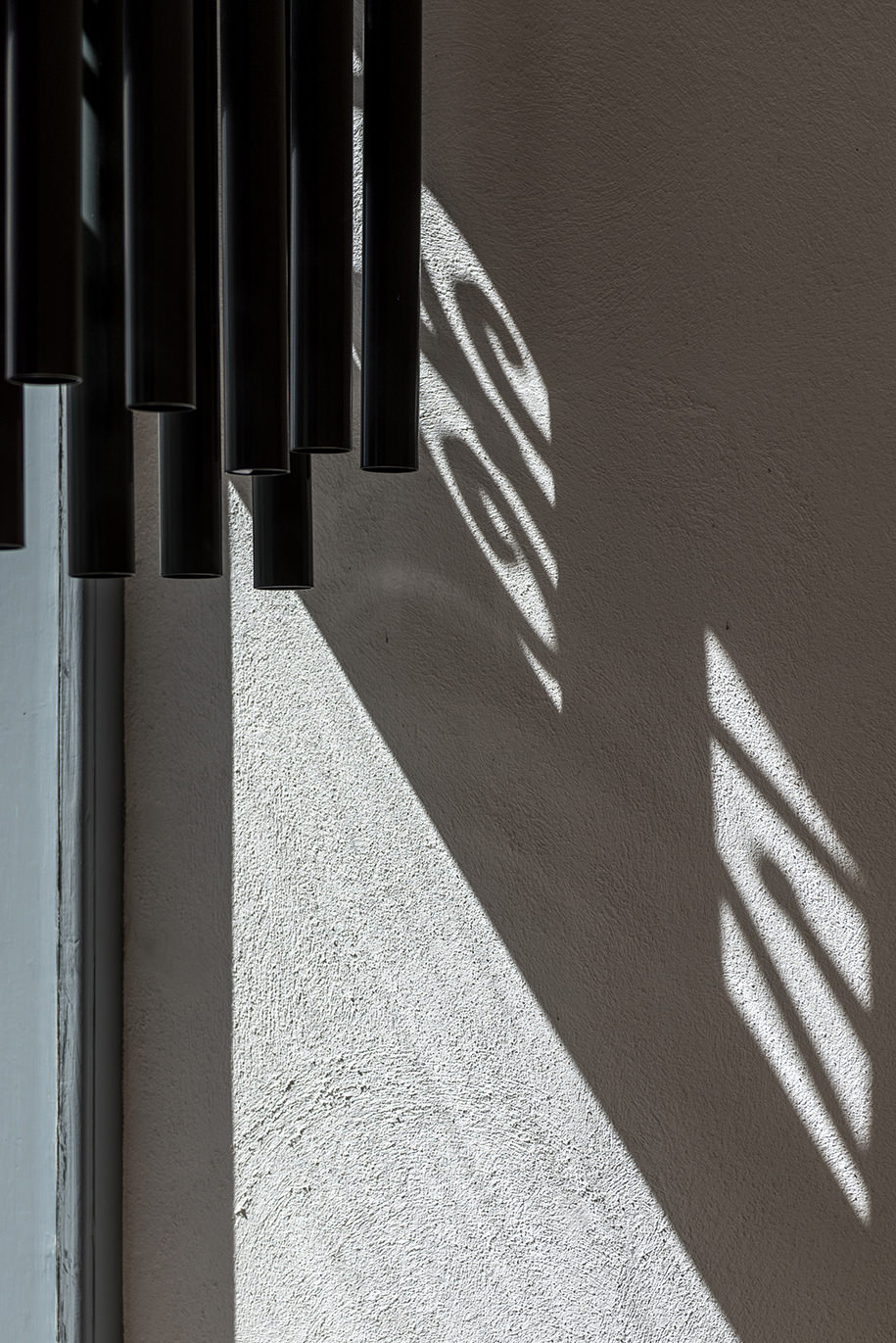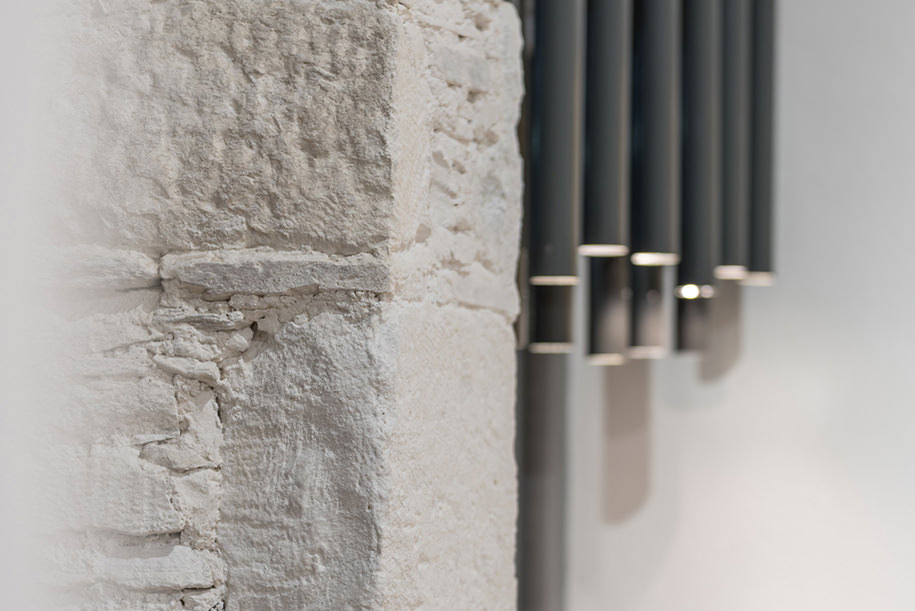 Drawings: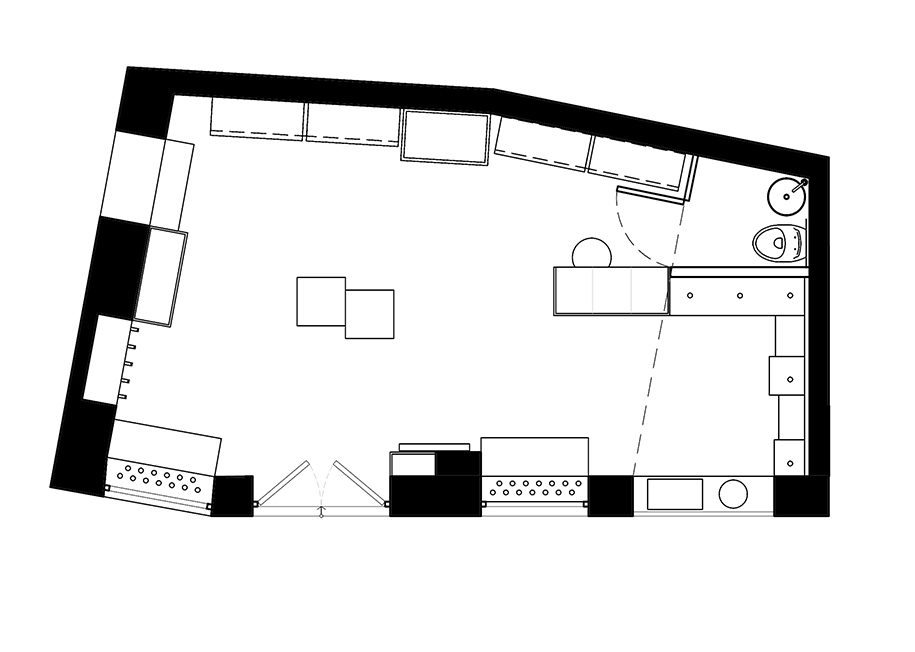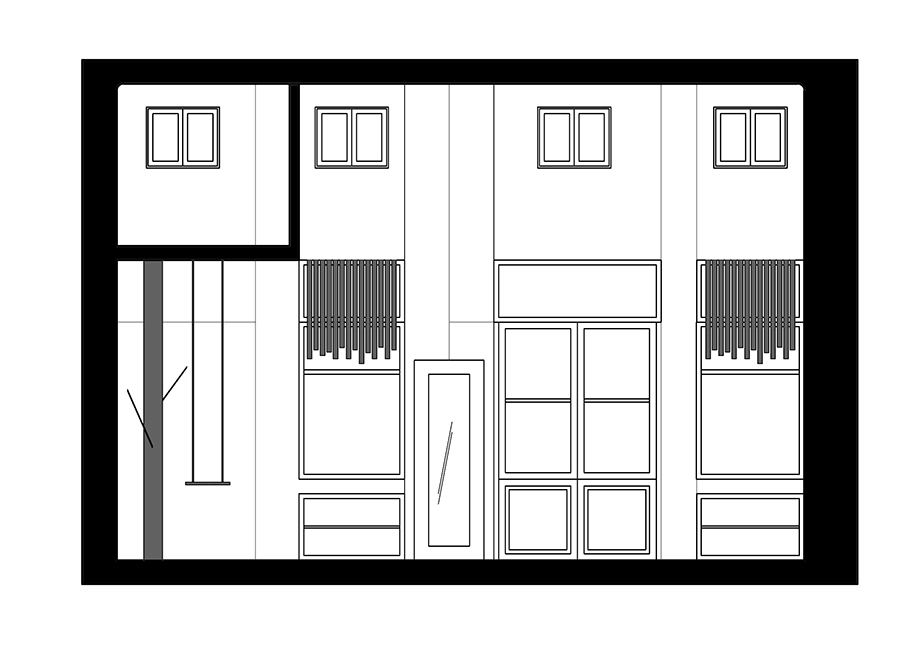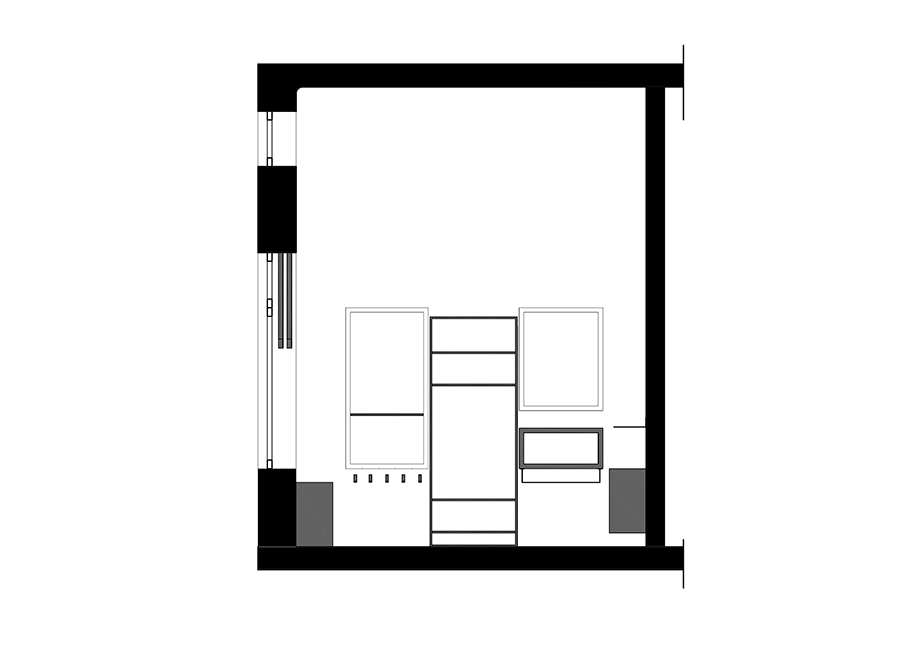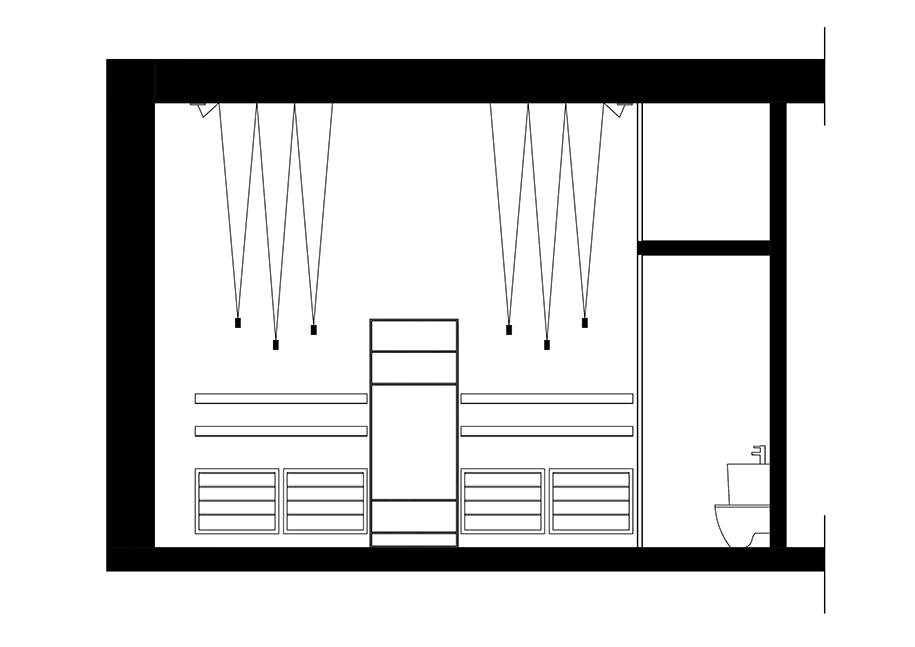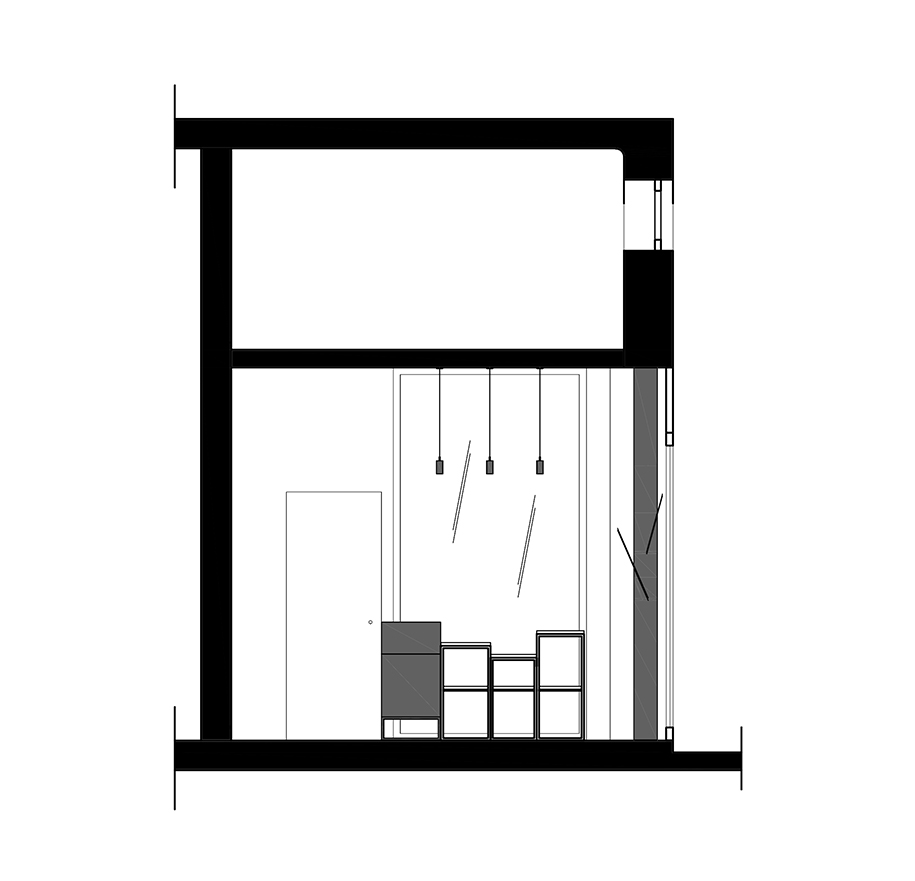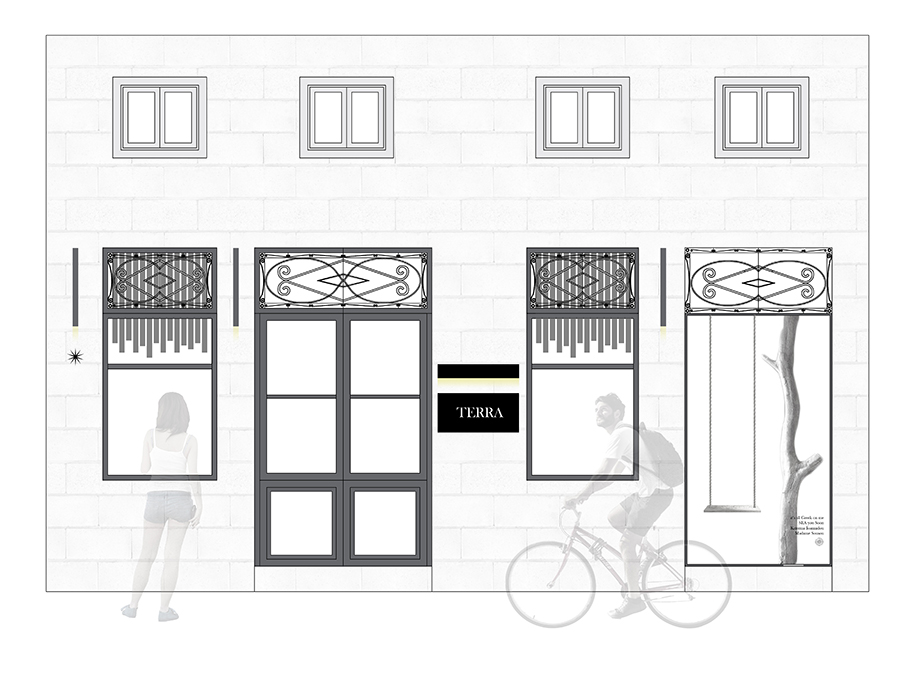 Facts & Credits:
Project Title: Terra concept store
Location: Ermoupoli, Syros
Year: 2016
More projects by Normless studio on Archisearch.gr here and here.
---

Ένα ισόγειο κατάστημα επί κεντρικού πεζοδρόμου στην πρωτεύουσα της Σύρου, την Ερμούπολη, διαμορφώθηκε κατάλληλα ώστε να φιλοξενήσει τα κοσμήματα, και τα αντικείμενα του Terra concept store. Πρόκειται για ένα πέτρινο κτίριο κτισμένο στις αρχές του προηγούμενου αιώνα, η όψη του οποίου είναι επενδυμένη με ορθομαρμάρωση.
Ο σχεδιασμός επικεντρώνεται στο να αναδείξει τα ιδιαίτερα χαρακτηριστικά του κτιρίου και στο να επαναφέρει στοιχεία και υλικά τα οποία έχουν καταστραφεί με το πέρασμα των χρόνων.
Έτσι, οι δύο χώροι ενοποιούνται και μετατρέπονται σε έναν ενιαίο, ενώ και το πατάρι το οποίο κάλυπτε αρχικά το σύνολο σχεδόν της κάτοψης του καταστήματος καθαιρείται. Στη συνέχεια, αφαιρείται ο σοβάς από τους εσωτερικούς τοίχους προκειμένου να εμφανιστεί η πέτρα του κελύφους και κατασκευάζεται εκ νέου πατάρι το οποίο καλύπτει πλέον μόνο ένα μικρό τμήμα της κάτοψης προκειμένου να αφήσει ελεύθερο το ύψος του υπόλοιπου χώρου. Το υπάρχον δάπεδο το οποίο είναι επενδυμένο με κεραμικά πλακίδια, καλύπτεται με νέο ξύλινο δάπεδο σε σχήμα ψαροκόκαλο, ενώ οι δύο υφιστάμενες προθήκες-παράθυρα στη δυτική όψη επενδύονται με δρύινα πάνελ τα οποία εν συνεχεία φωτίζονται κατάλληλα ώστε να χρησιμοποιηθούν ως χώροι έκθεσης κοσμημάτων.
Λευκό μάρμαρο, δρύινες και μεταλλικές κατασκευές σε συνδυασμό με λευκό σοβά και ξύλινα κουφώματα βαμμένα σε γκρι χρώμα, ολοκληρώνουν την εικόνα του χώρου.
Στοιχεία Έργου:
Τίτλος έργου: Terra, Εμπορικό κατάστημα
Τοποθεσία: Ερμούπολη, Σύρος
Χρόνος μελέτης/αποπεράτωσης: 2016
READ ALSO:
Color in Architecture: Διαγωνισμός για Αρχιτέκτονες έως 40 Ετών