Pedro Henrique Arquiteto reinterpret a fishermen's house called "Palheiro", preserving its regional heritage as a landmark in Portuguese coastline.
-text by the architects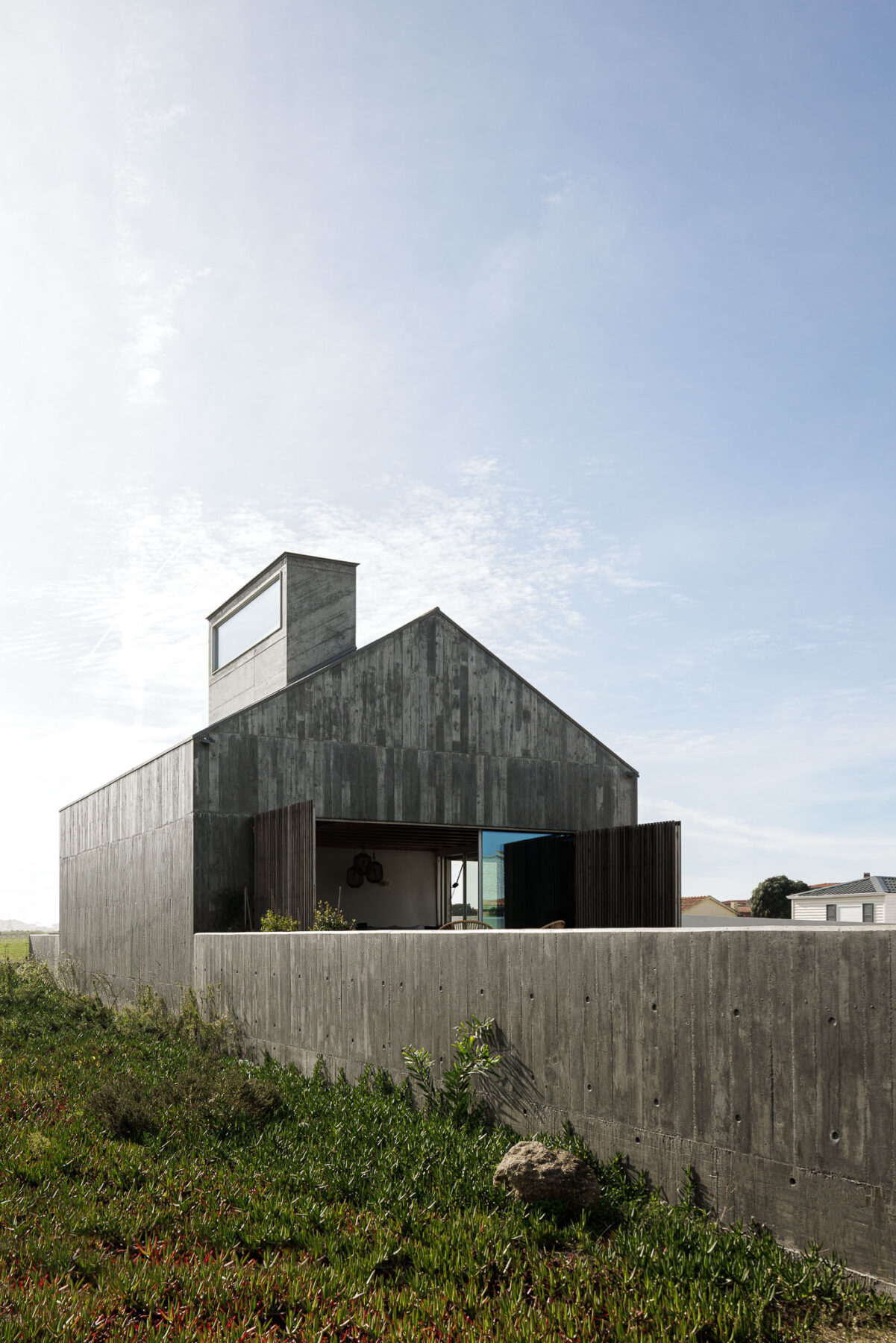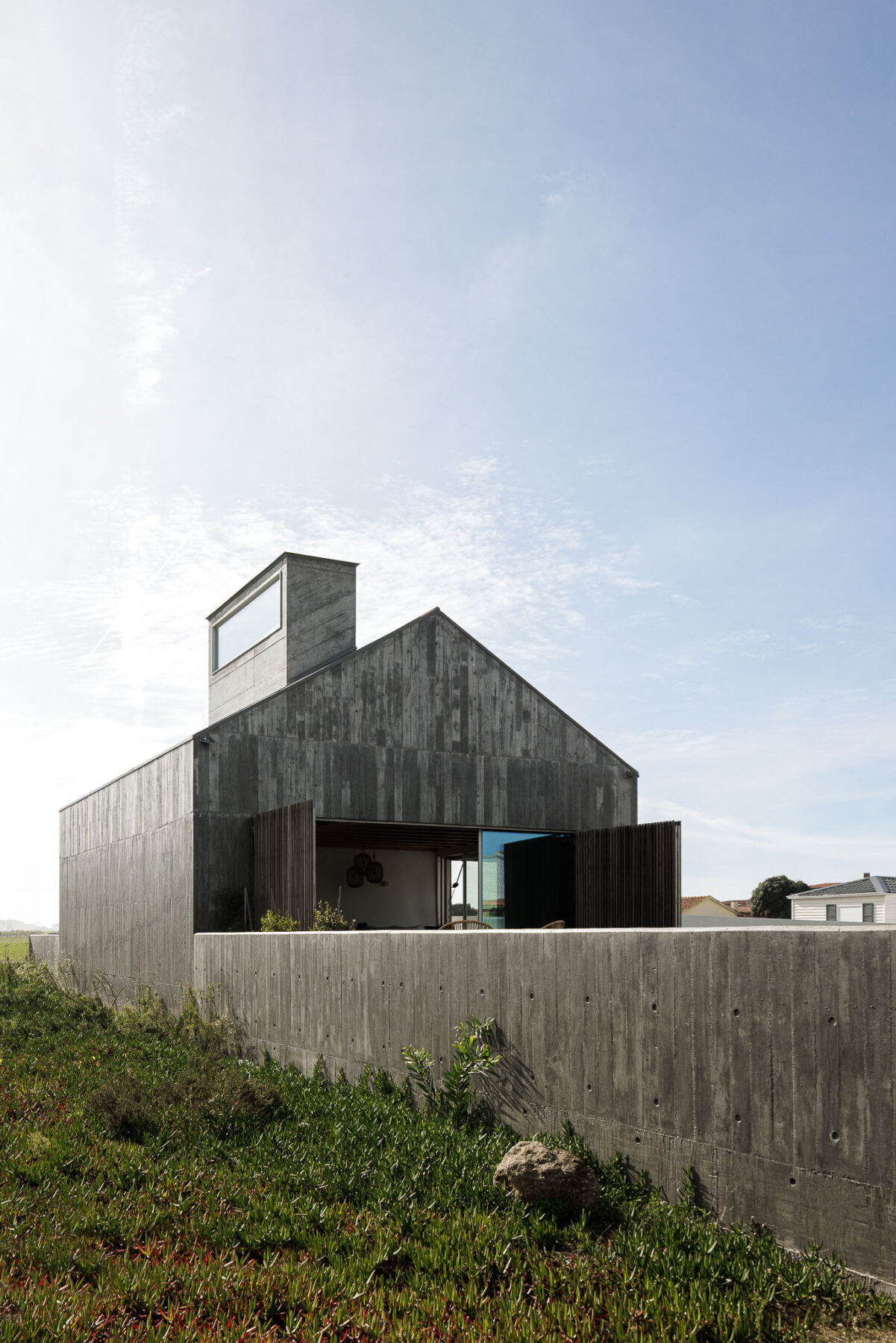 Reinterpretation and memory
Located on Esmoriz, this project is a contemporary reinterpretation of the fishermen's house called "Palheiro", which emerged in the early 19th century as a response to the need to inhabit the beach.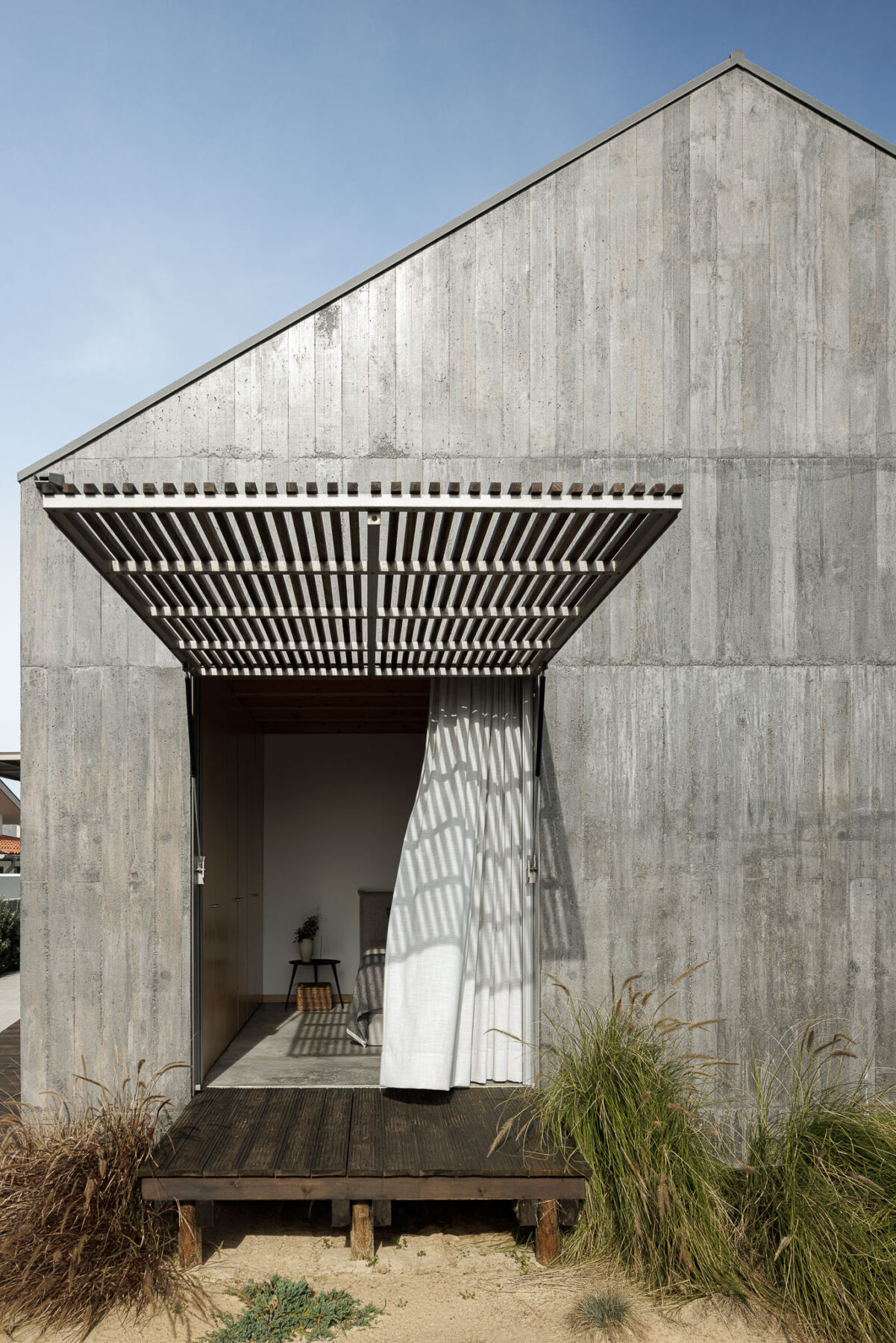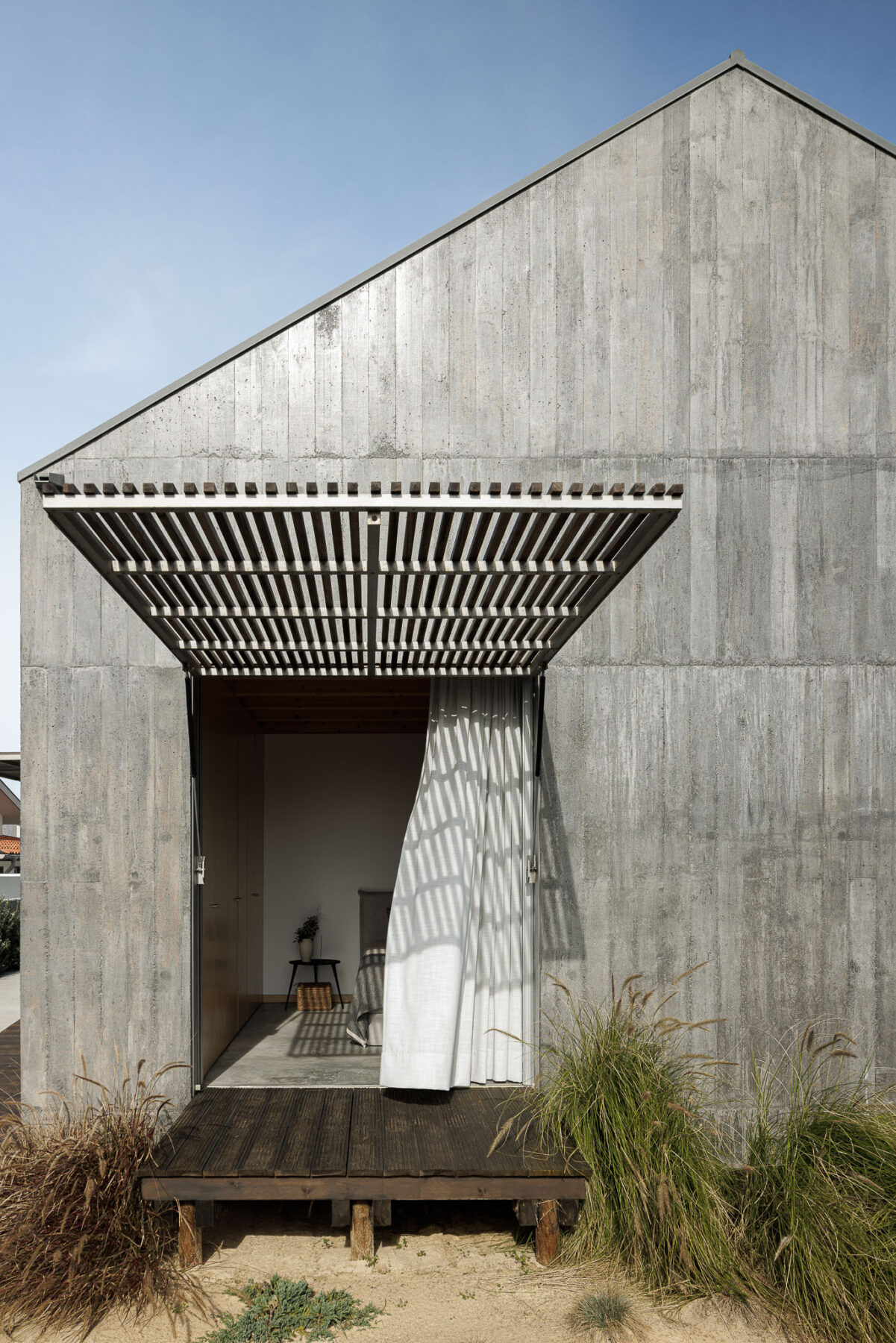 These vernacular architectures have marked the landscape of the Portuguese coastline over the years.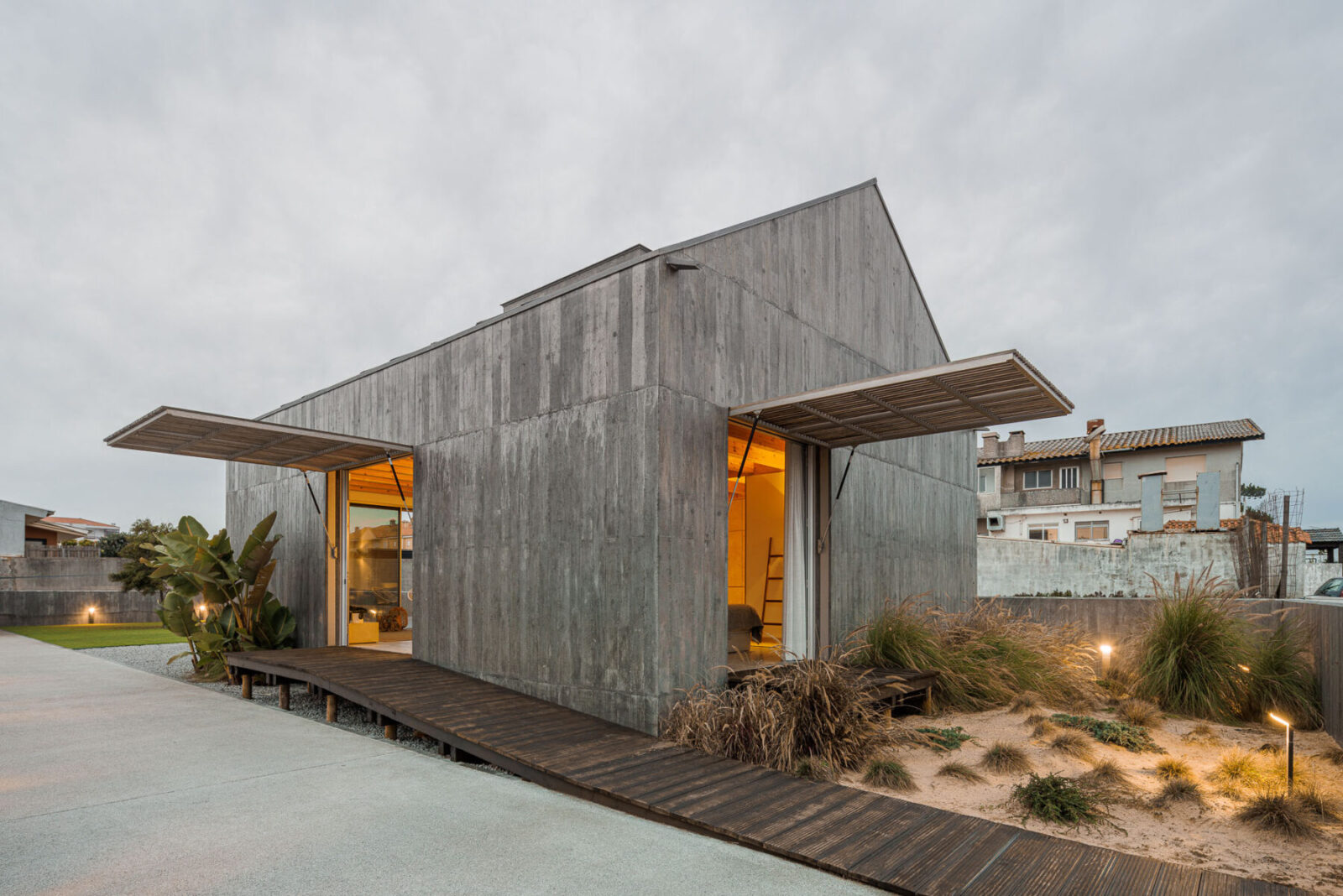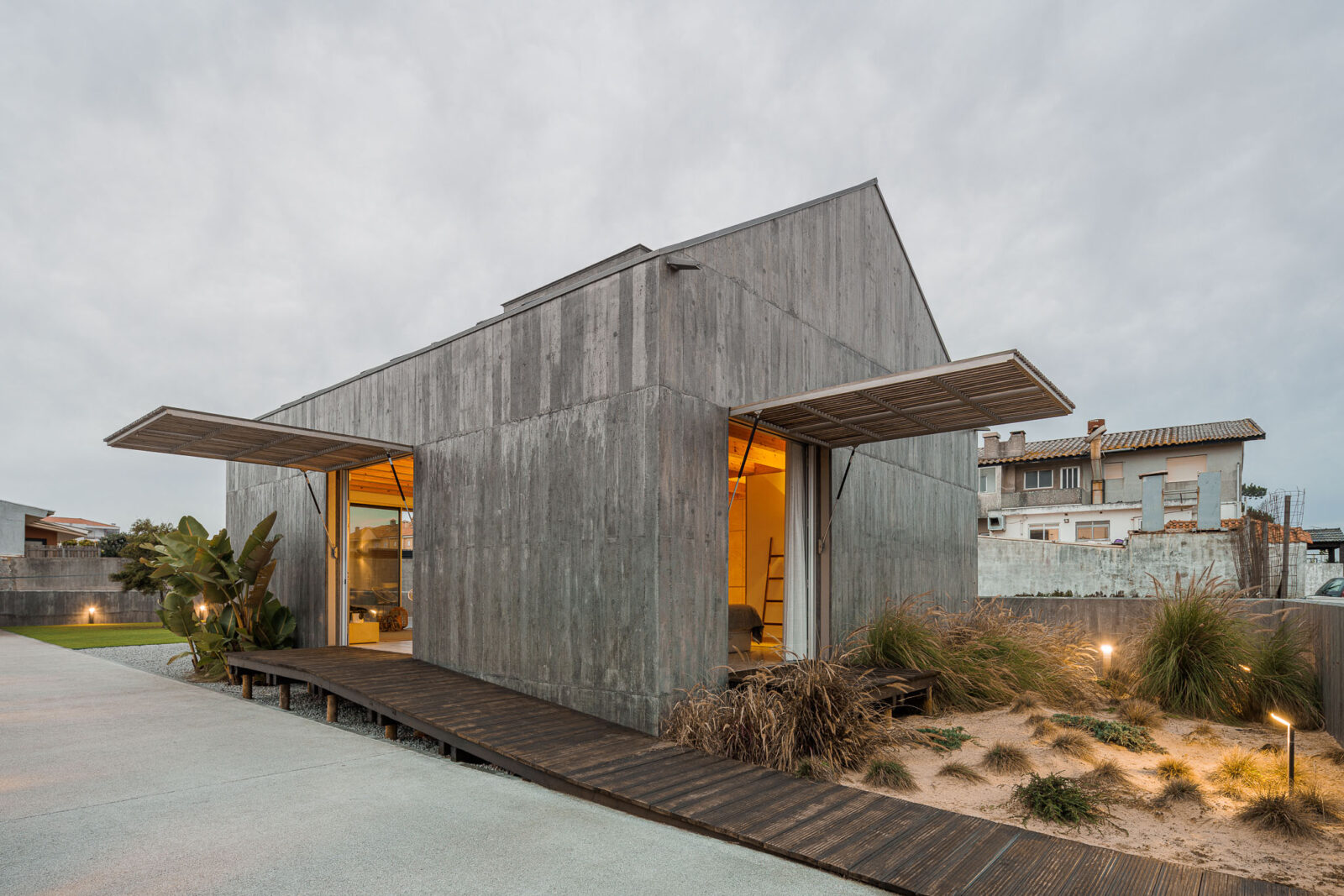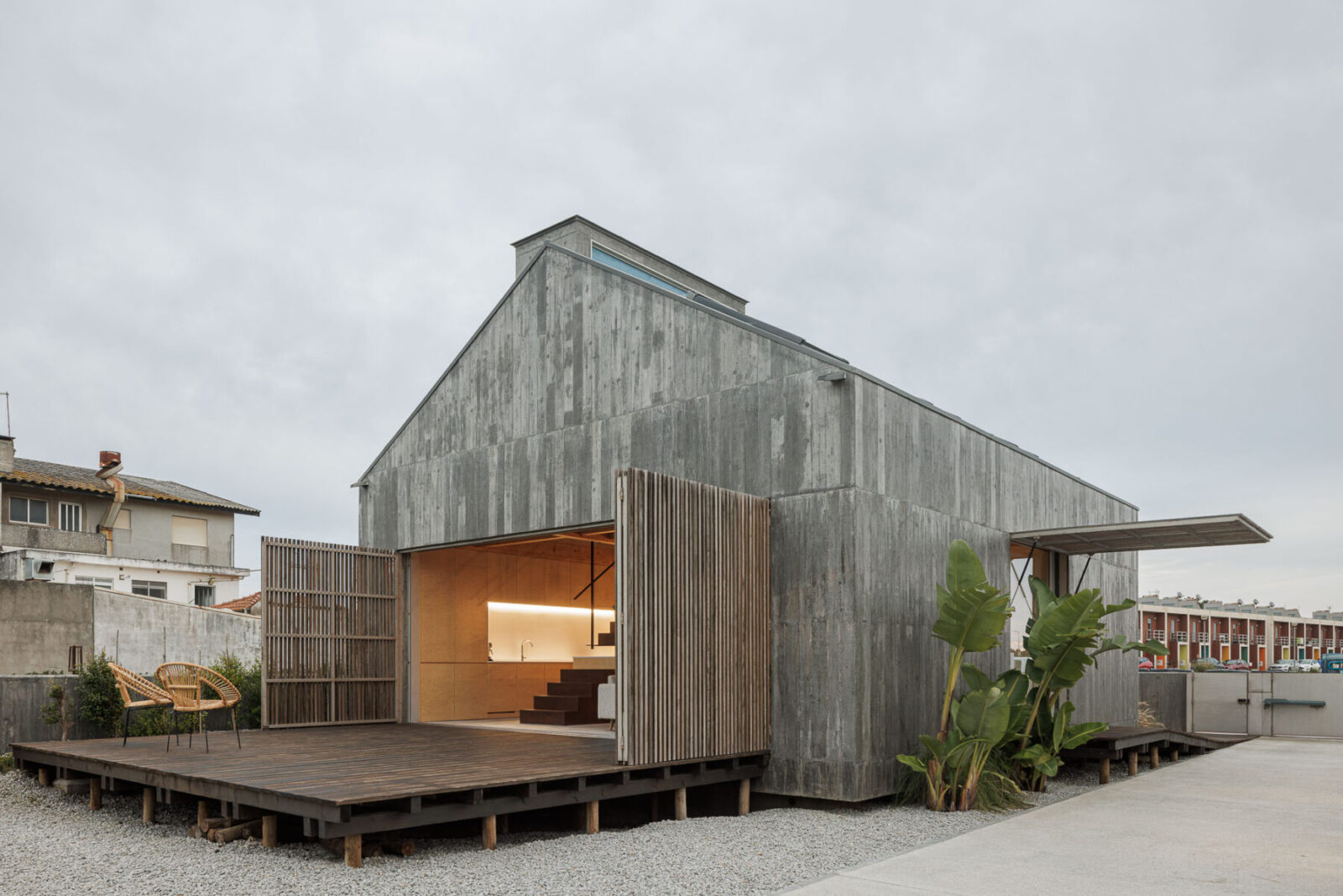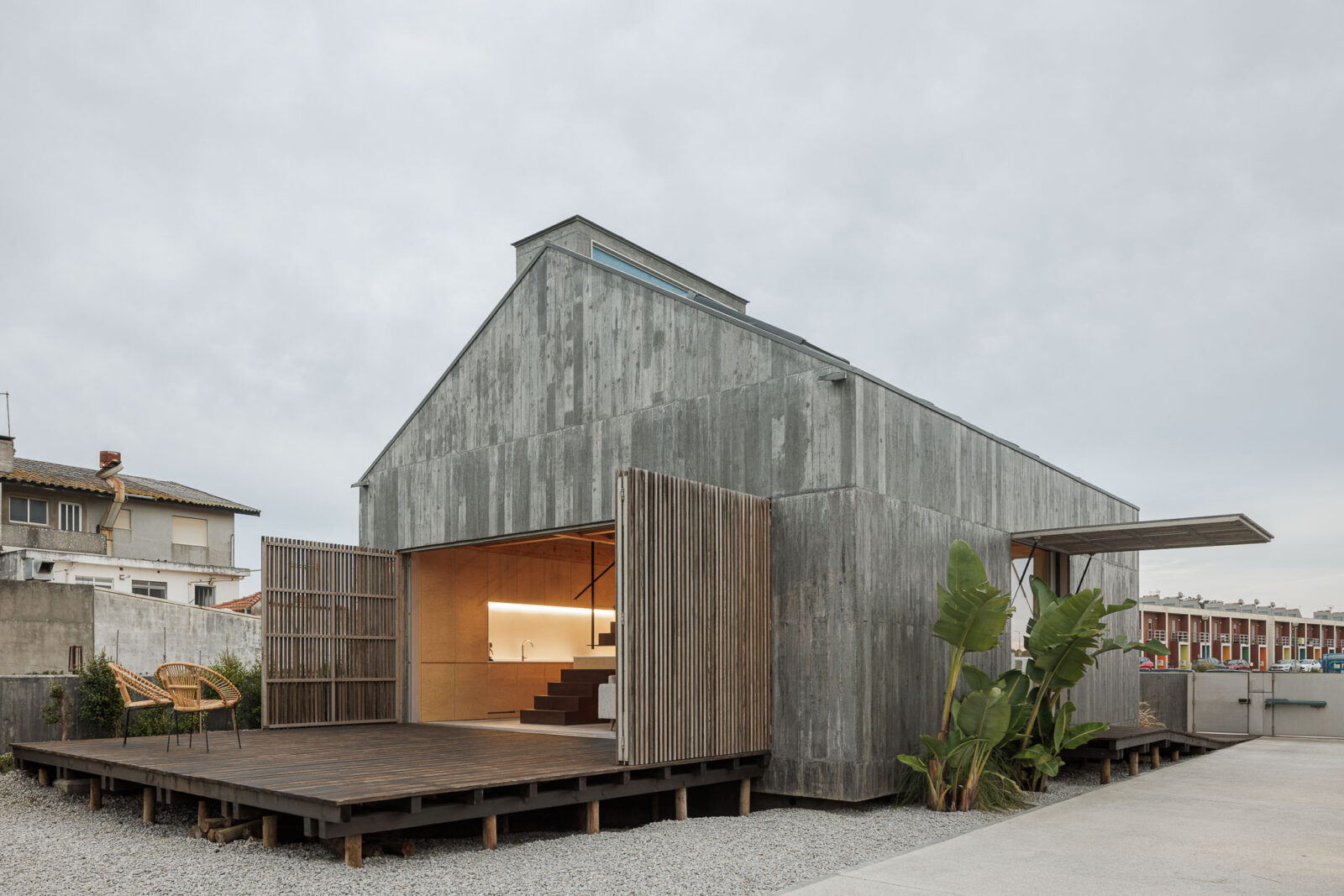 The architectural object intends to promote the preservation of this regional heritage as well as recover the collective memory of the community, establishing a direct dialogue between the past, present and future.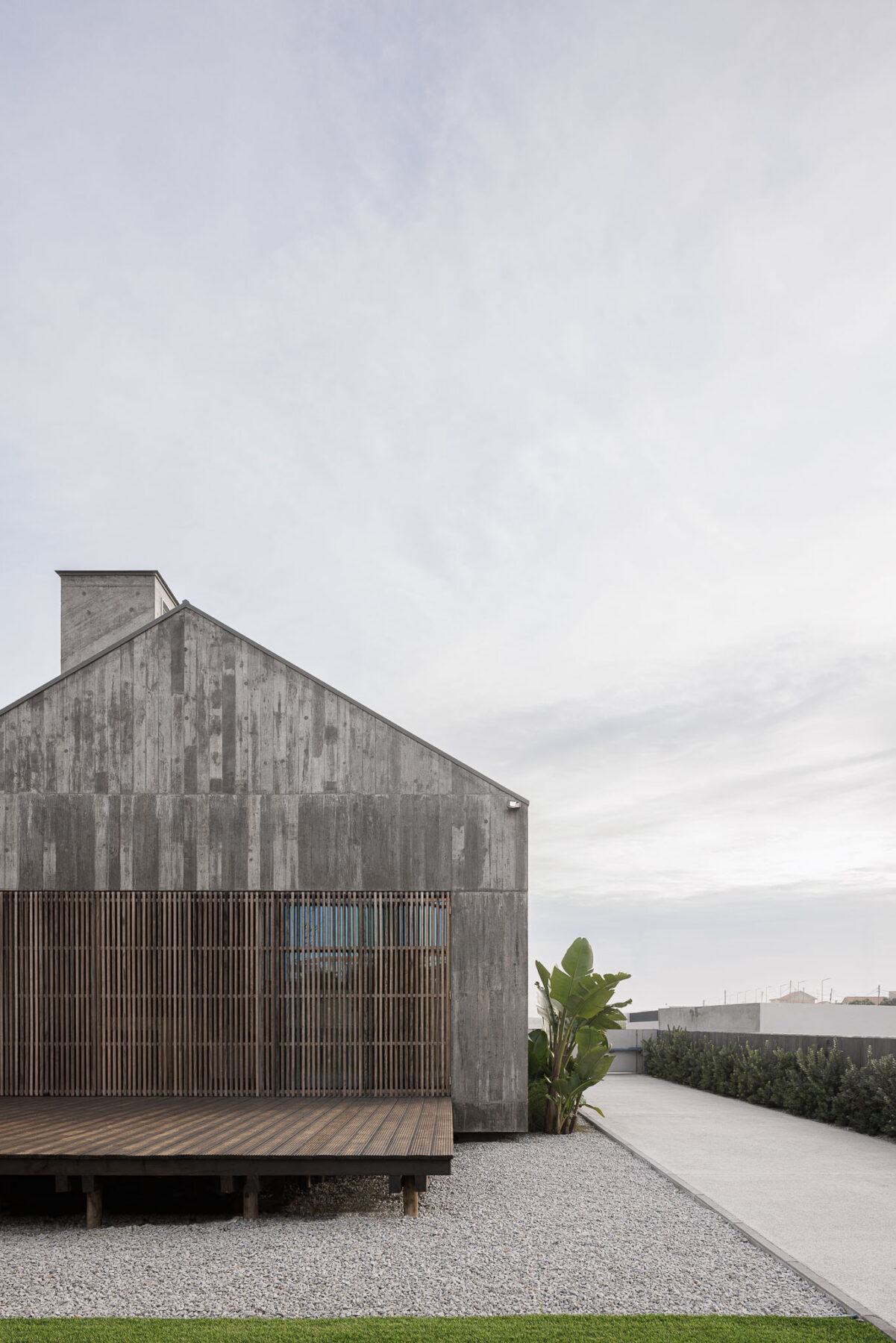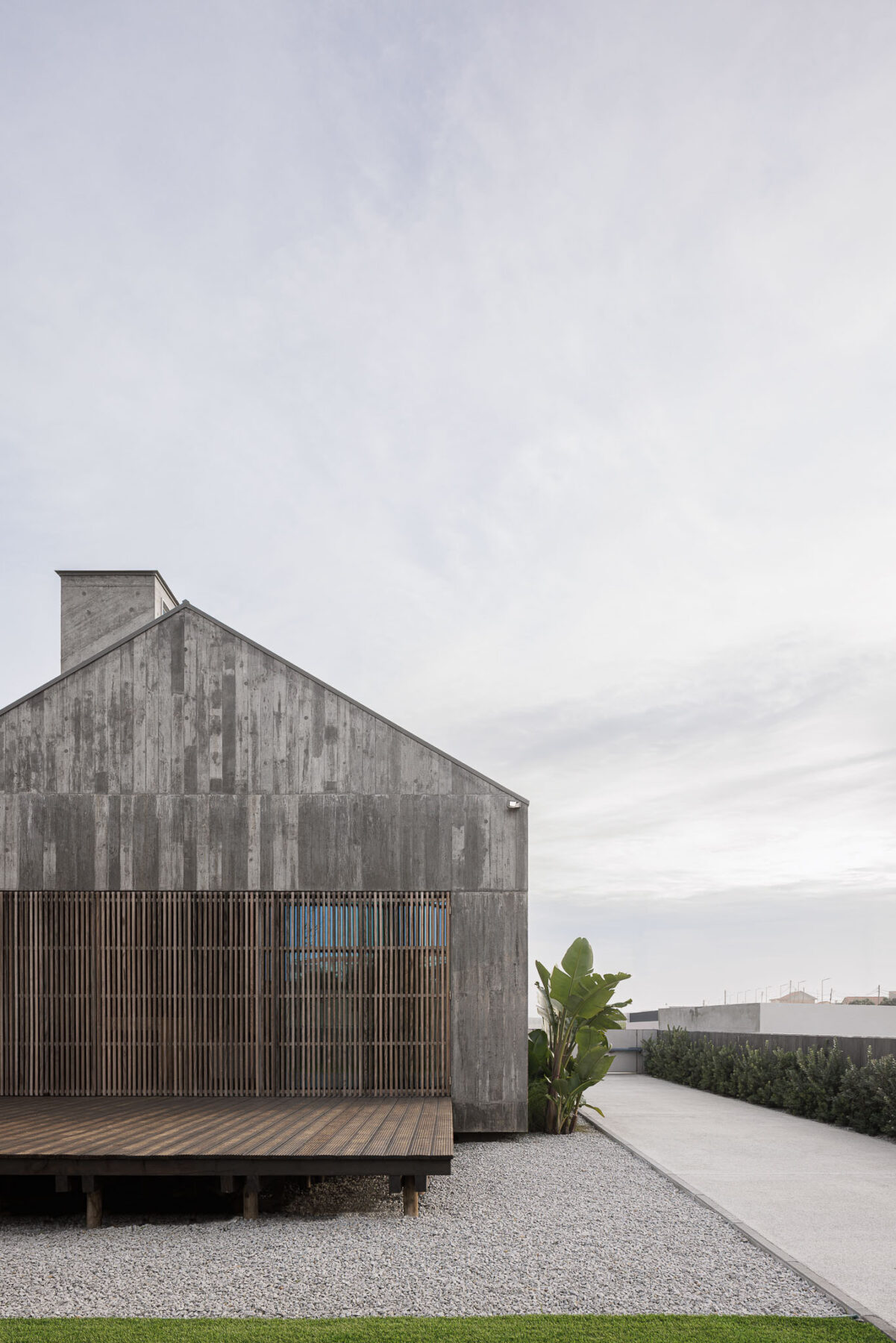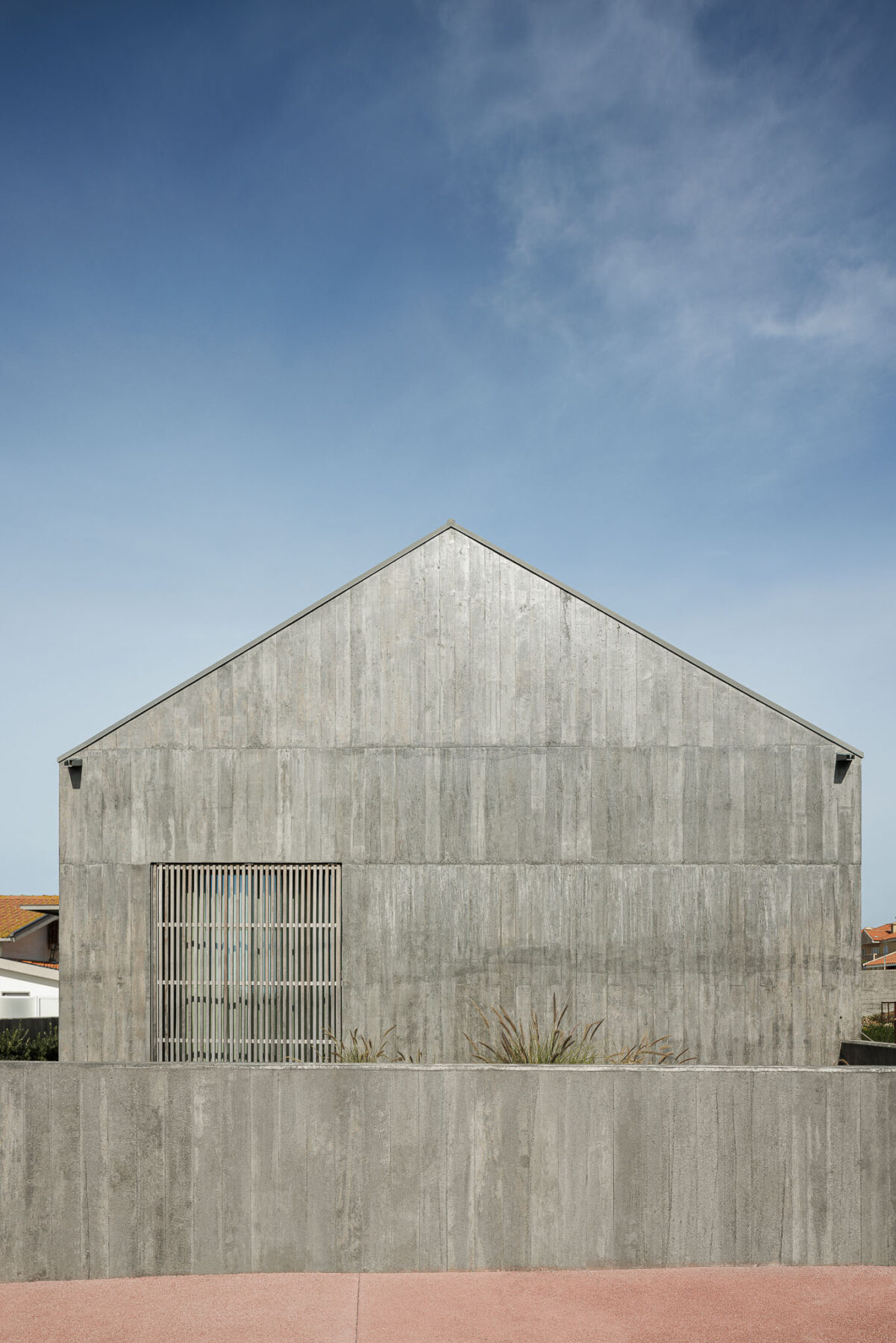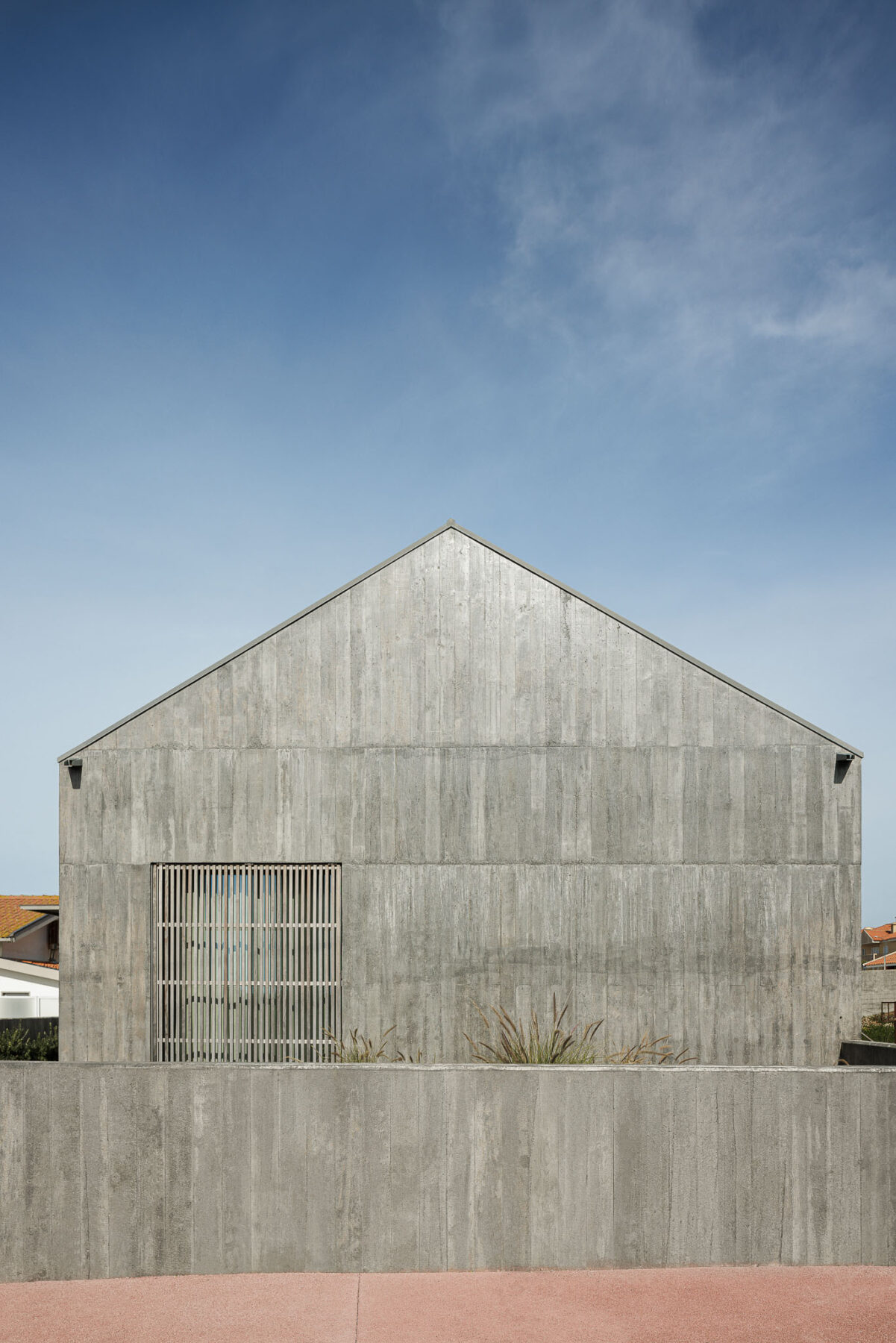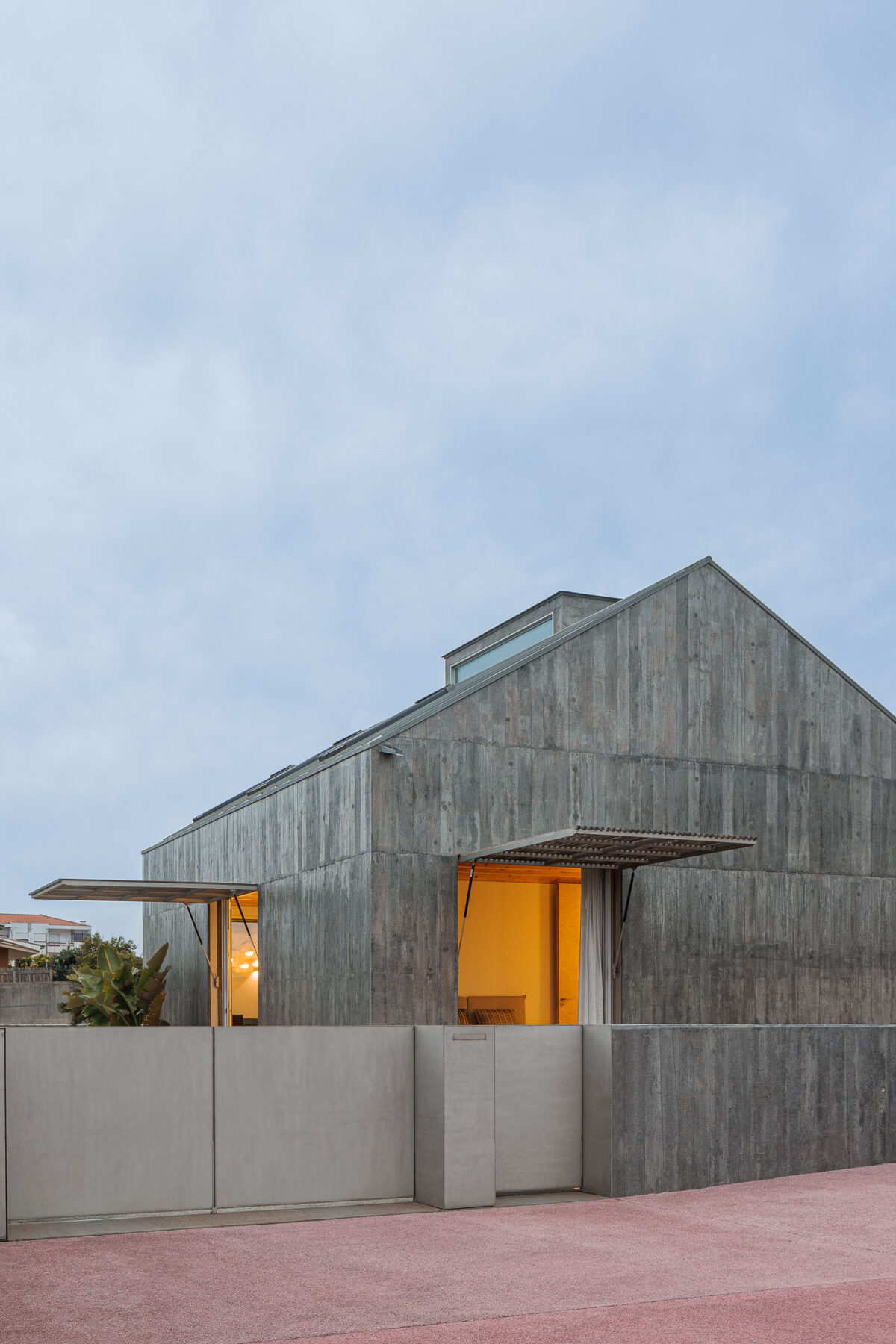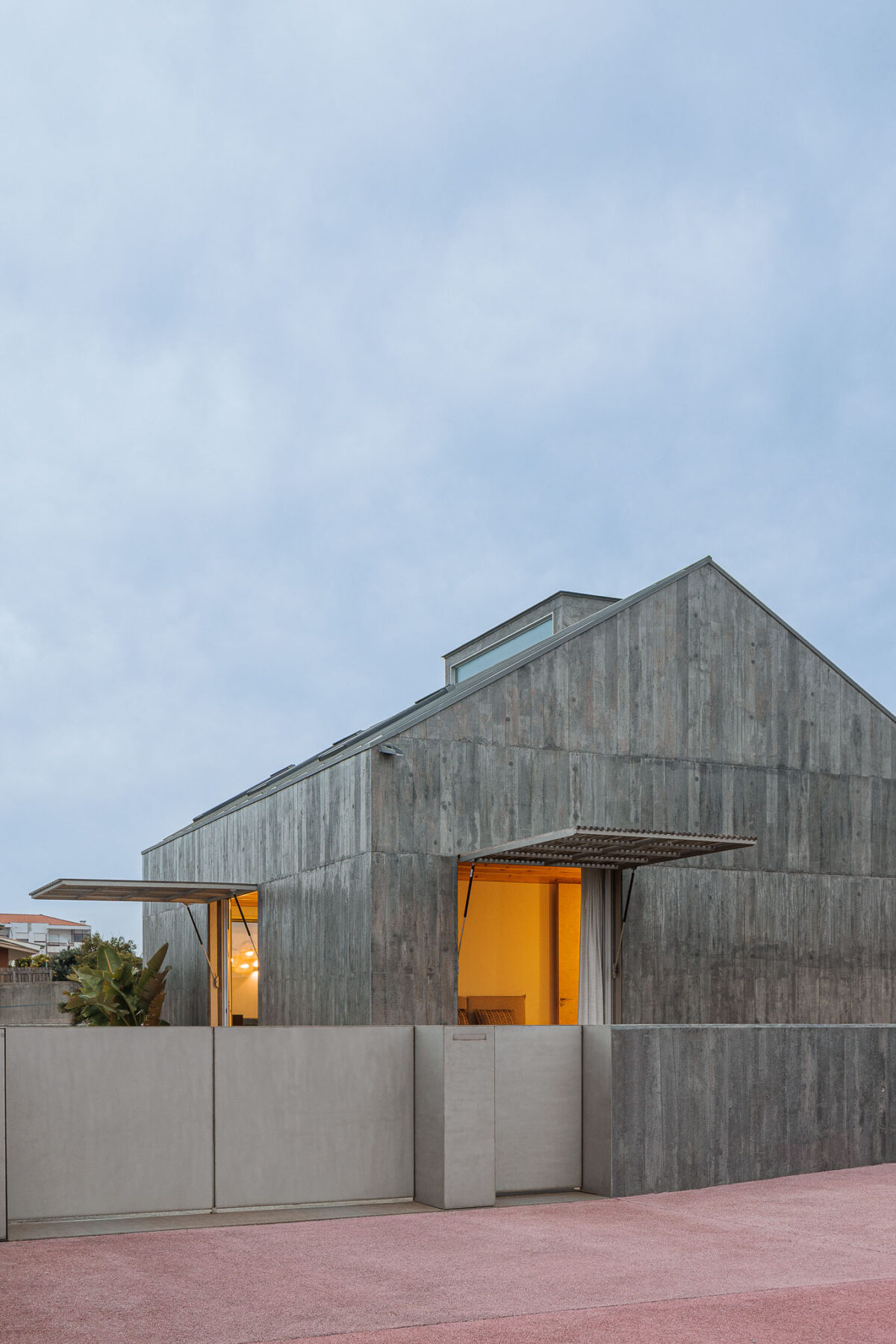 The archetypal form is entirely made of concrete, using wood to mark the stereotomy on the facades. This last material also appears in the rhythmic and highlighted covers.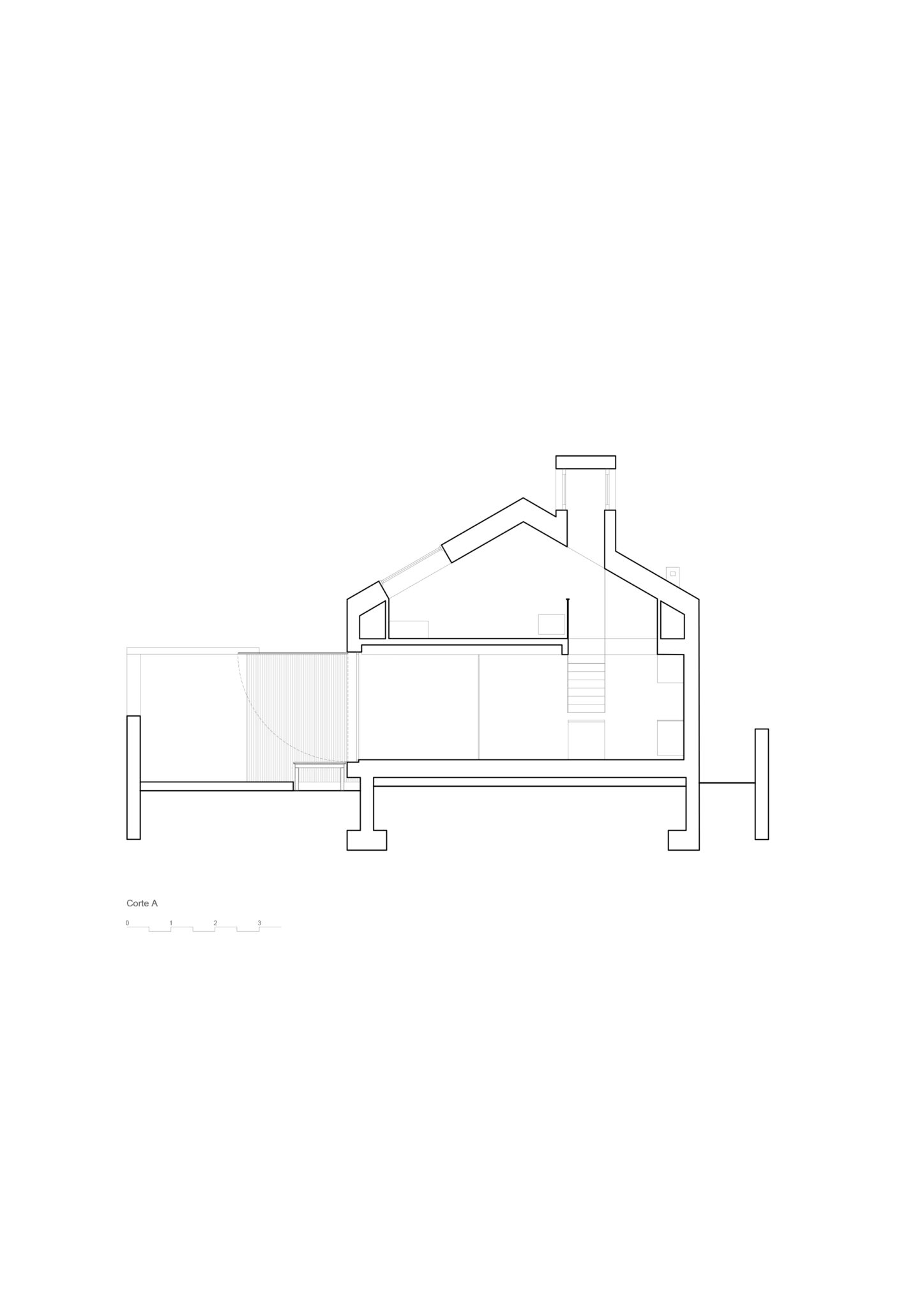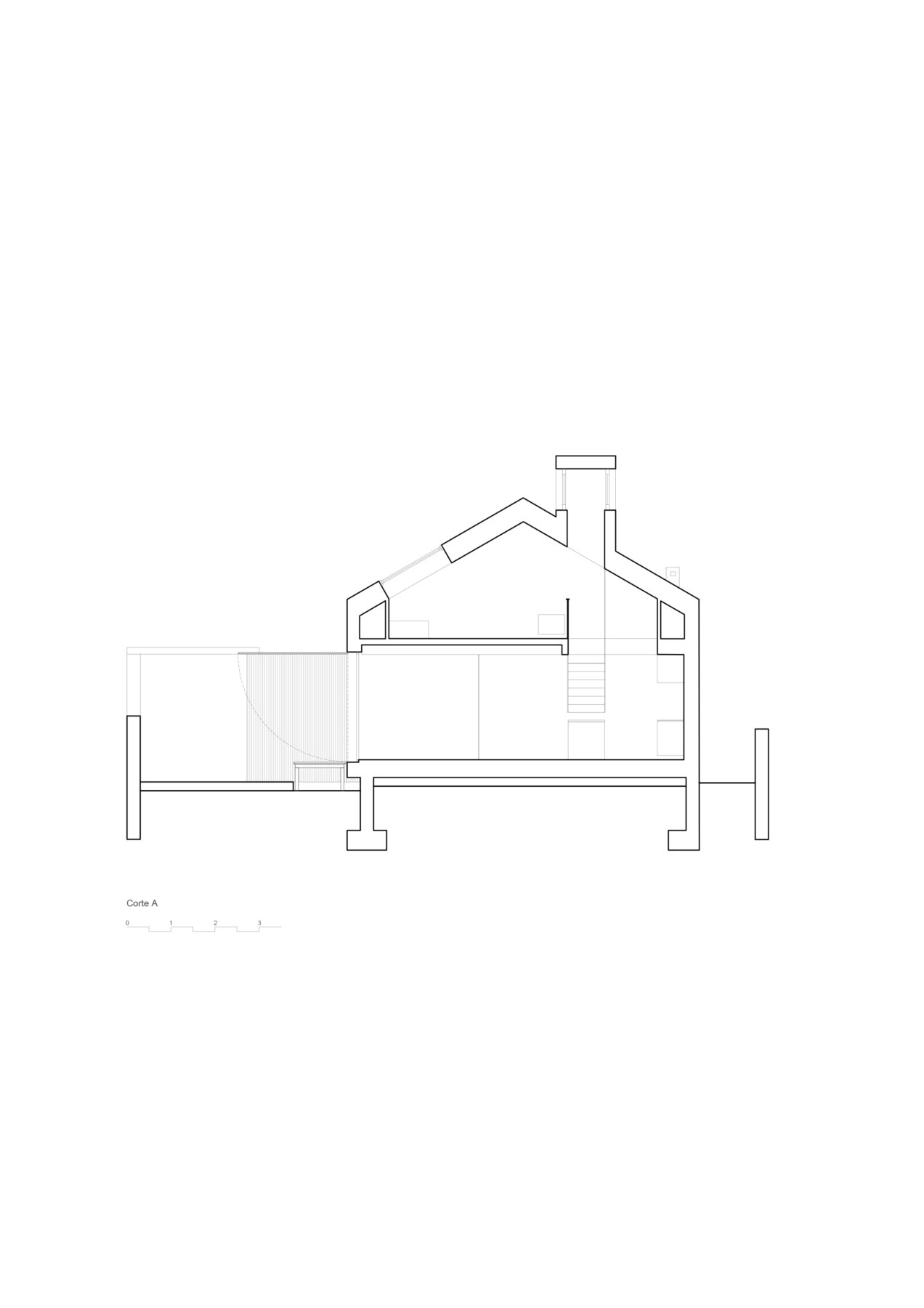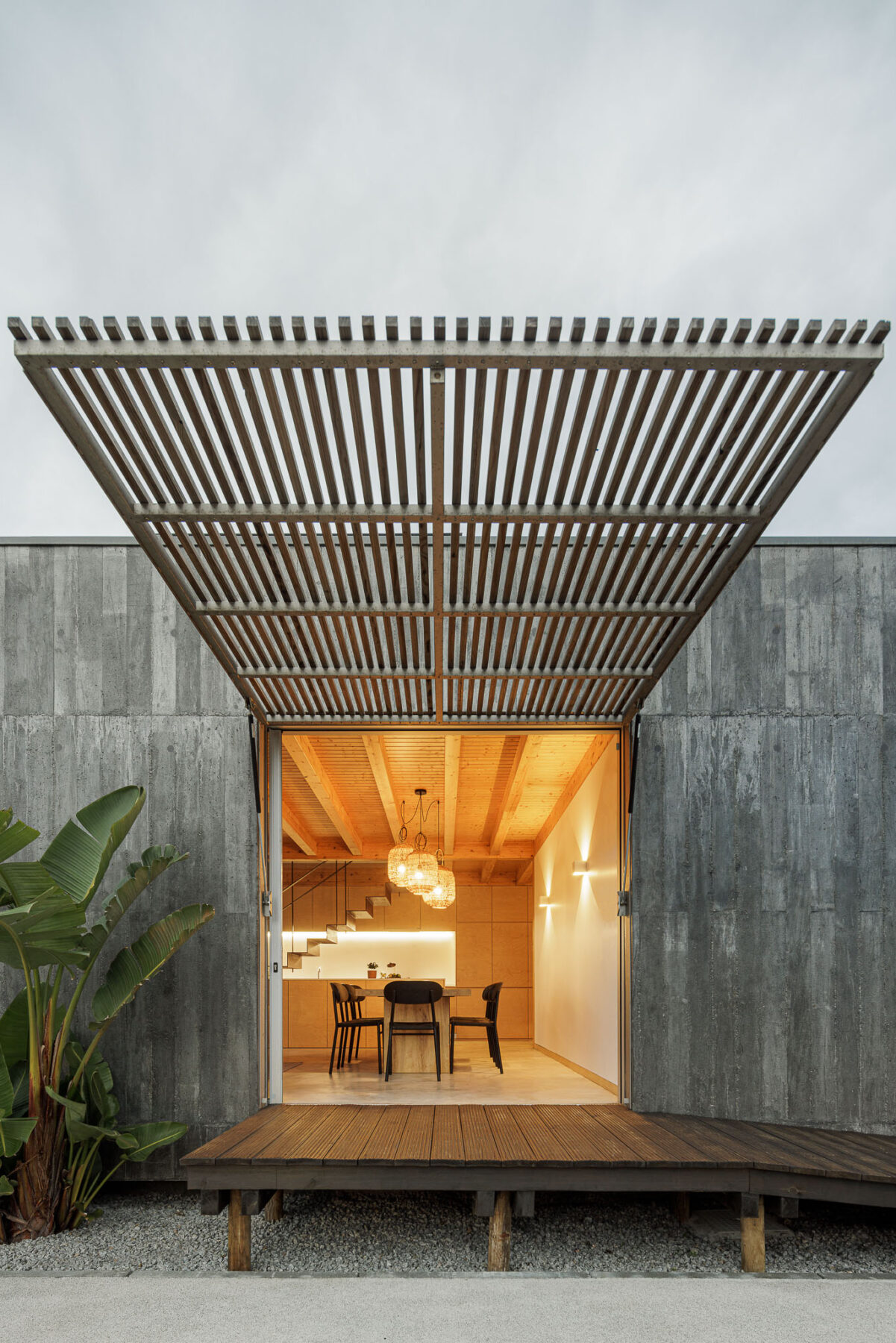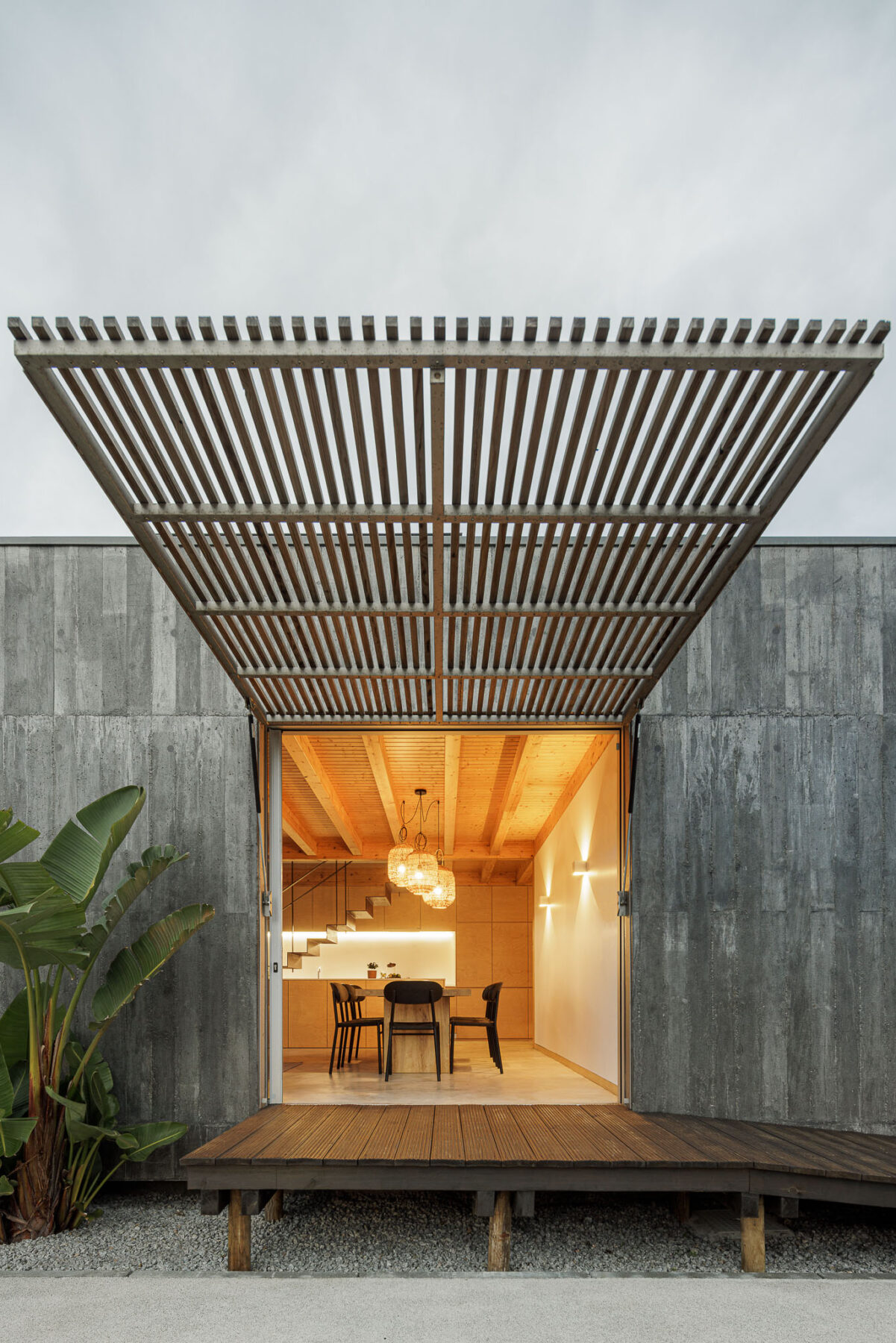 Access to the entrance level is via a ramp, raised from the ground, built on piles similar to the coastal walkways. It is in this same structure that platforms are also projected, resulting in terraces that appear as an extension of the interior space.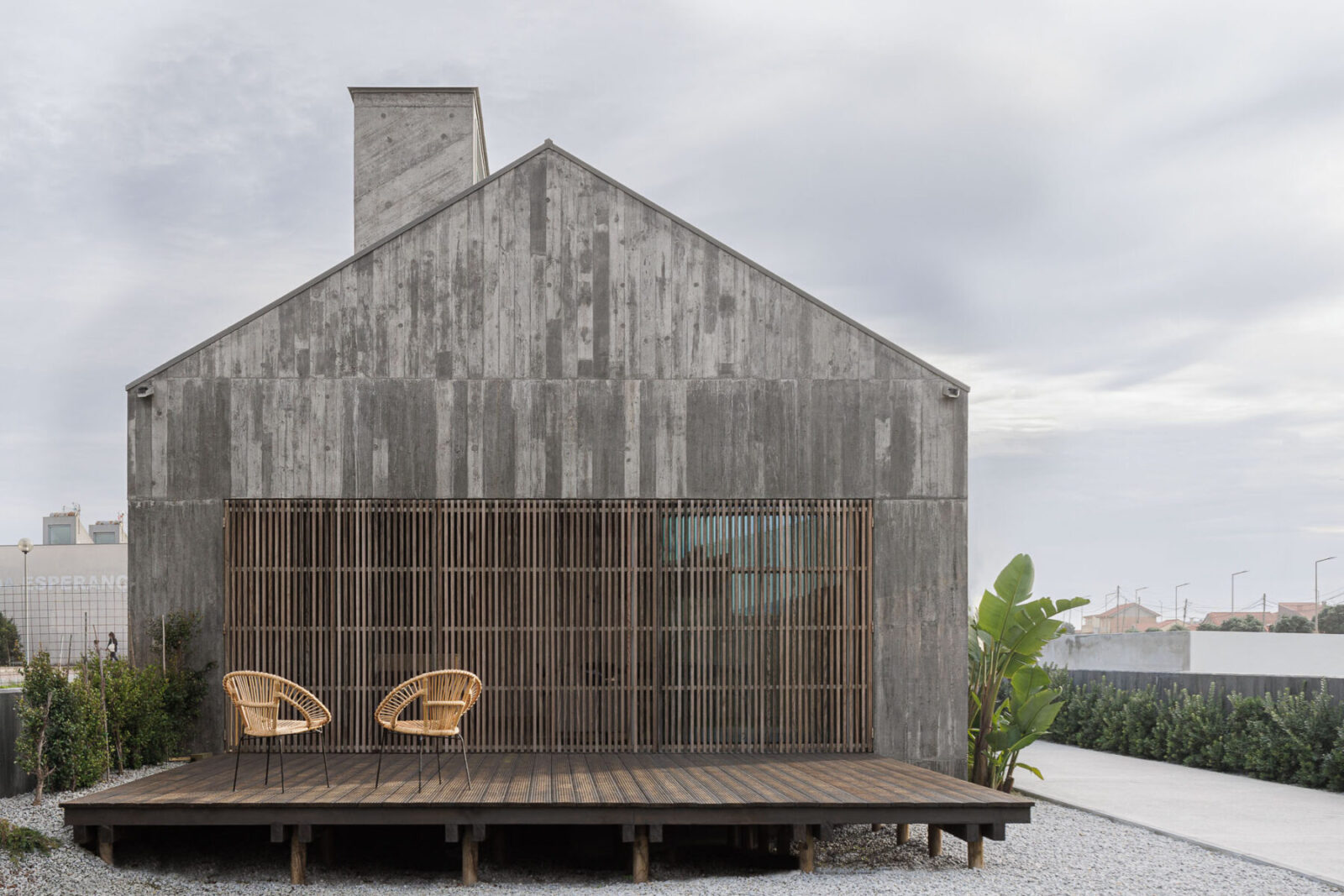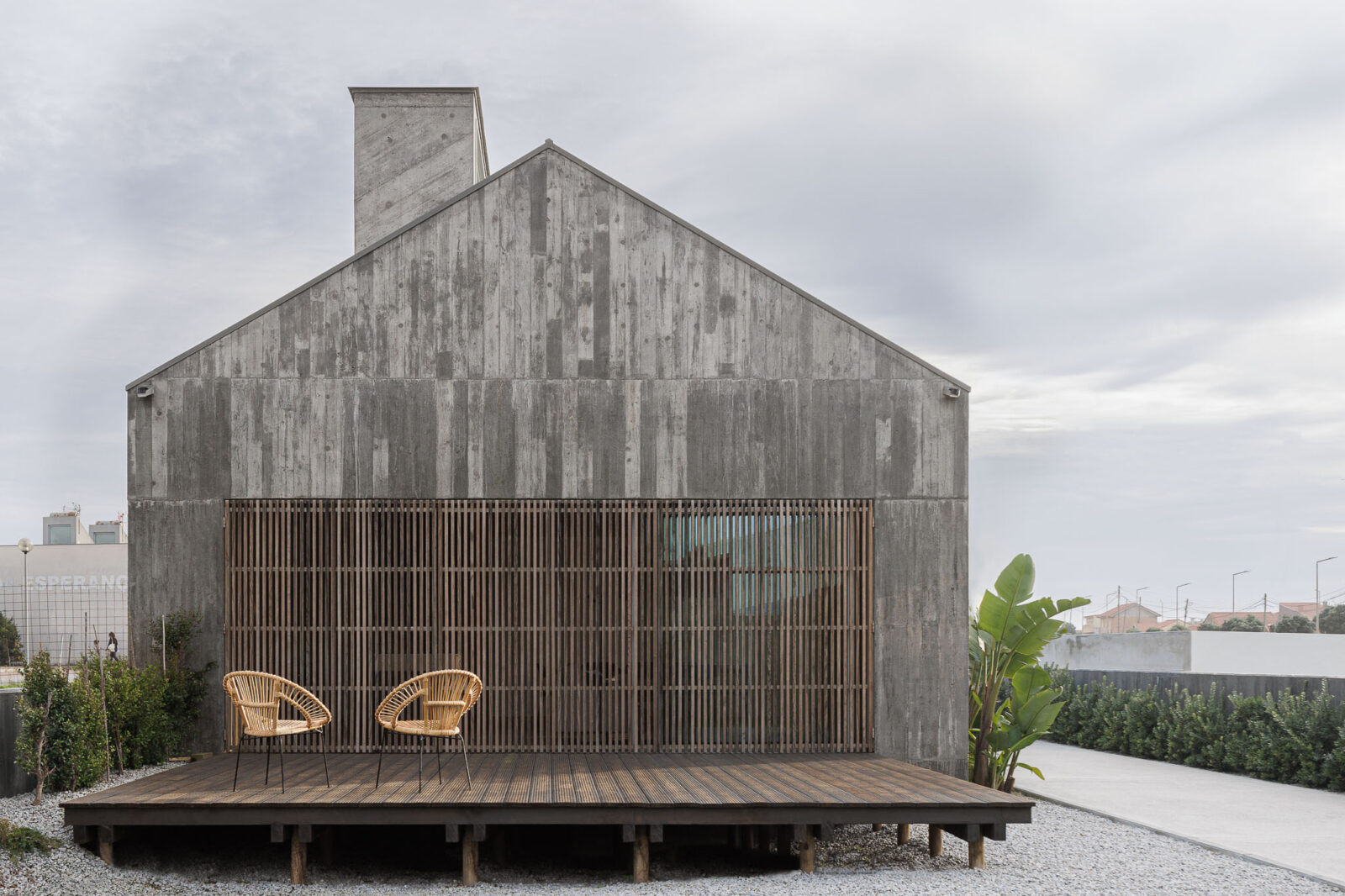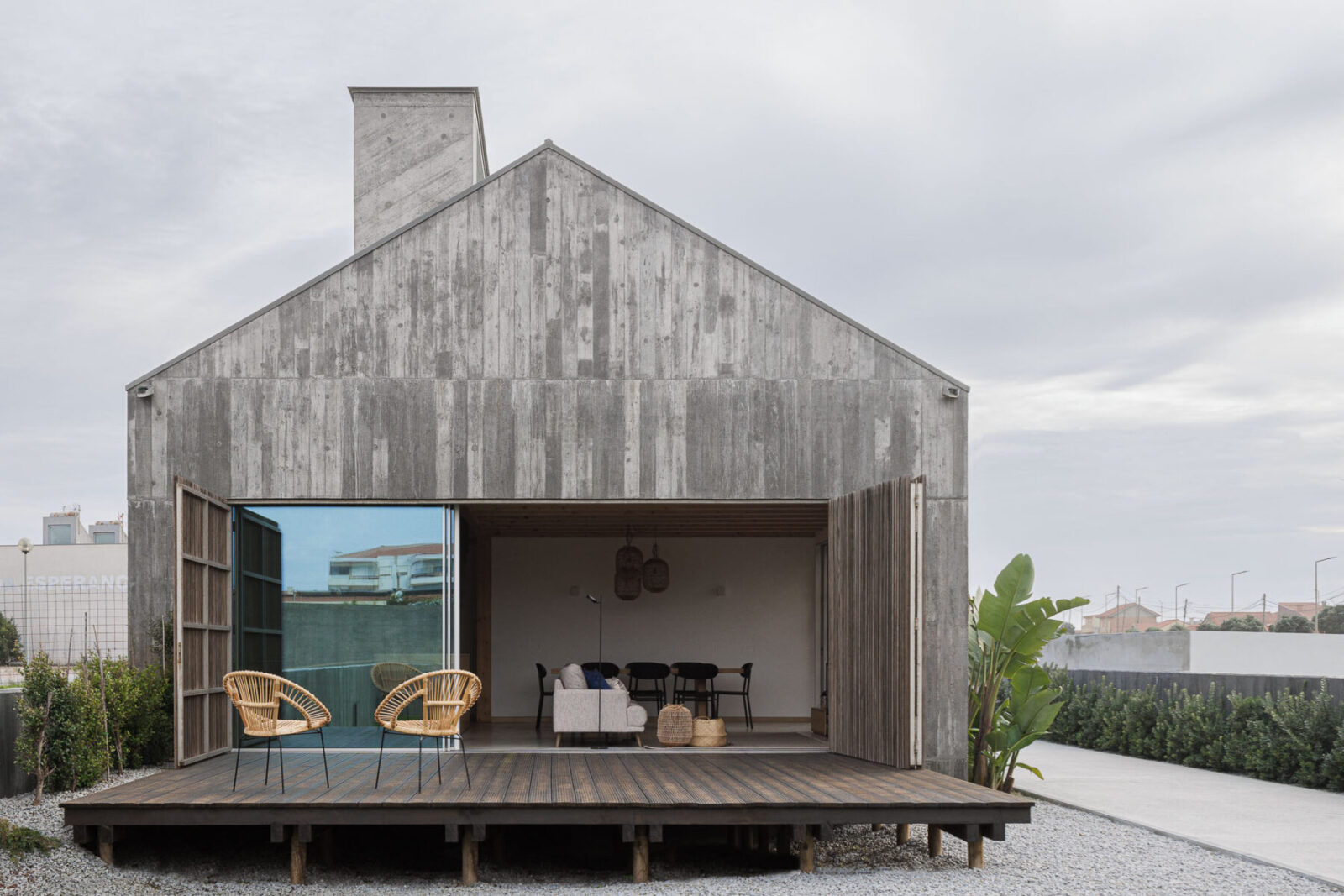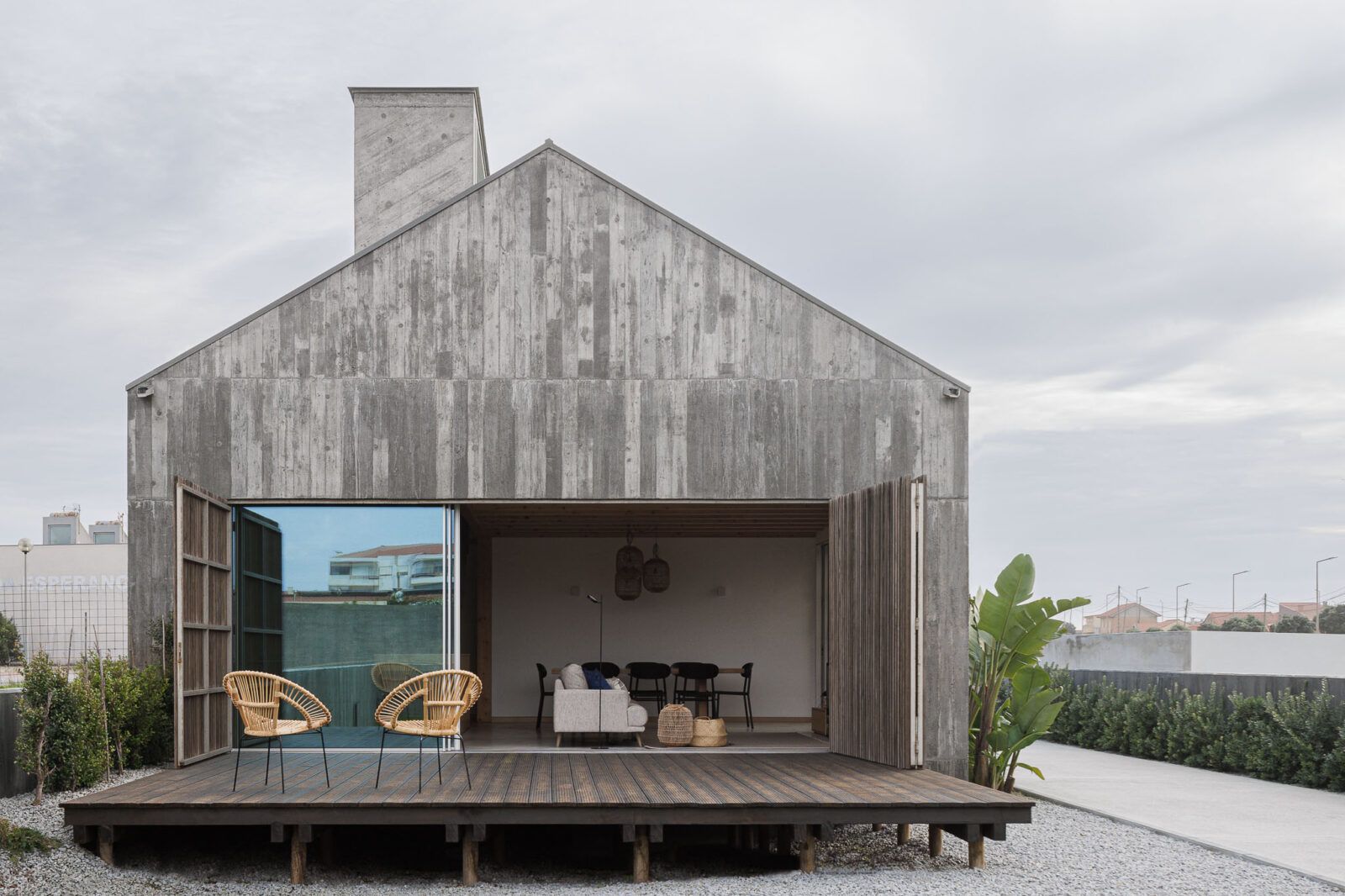 This is one of the particularities of the work, which is guaranteed by the use of large sliding windows associated with the exterior shutters, which project onto the terraces, and consequently protect them.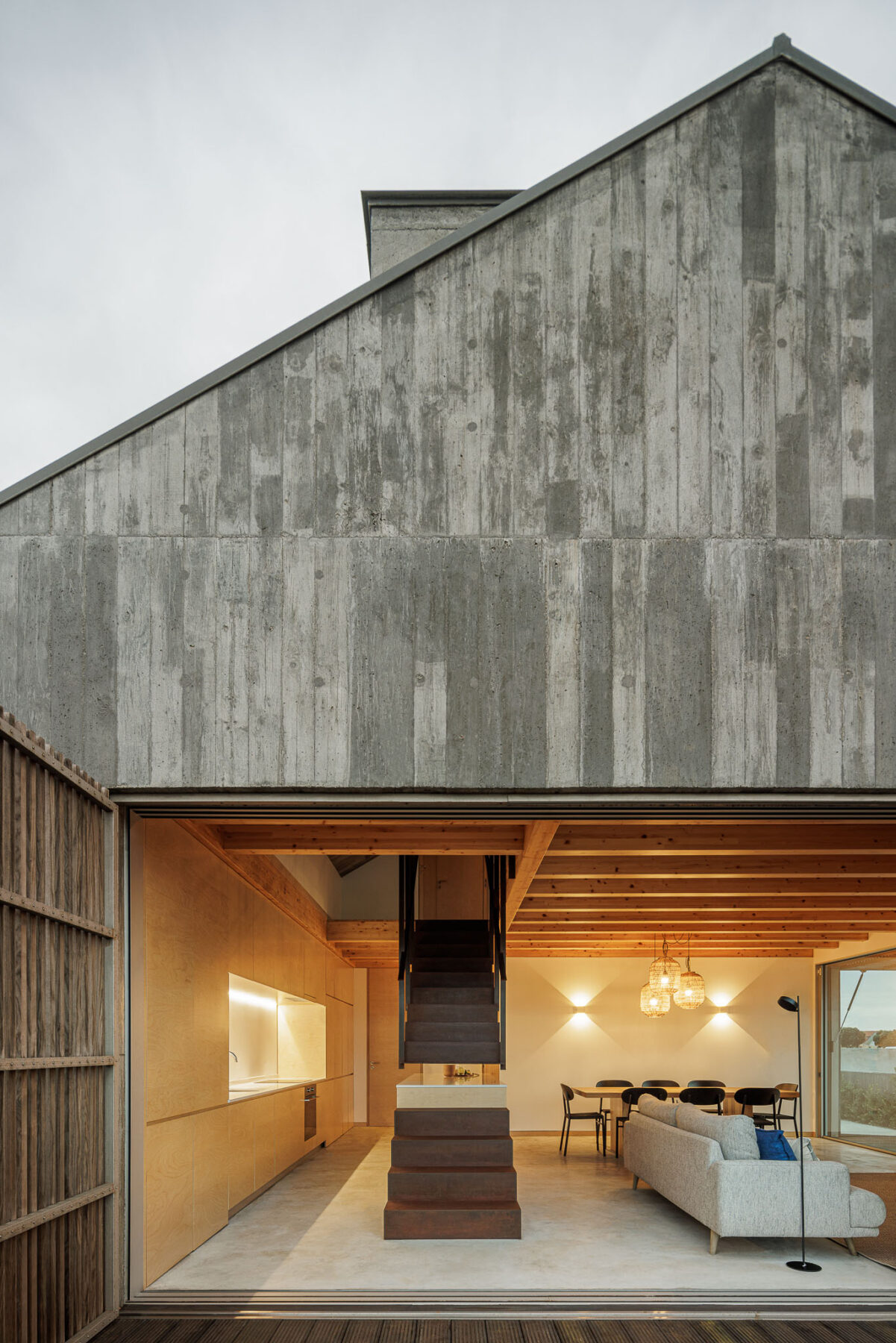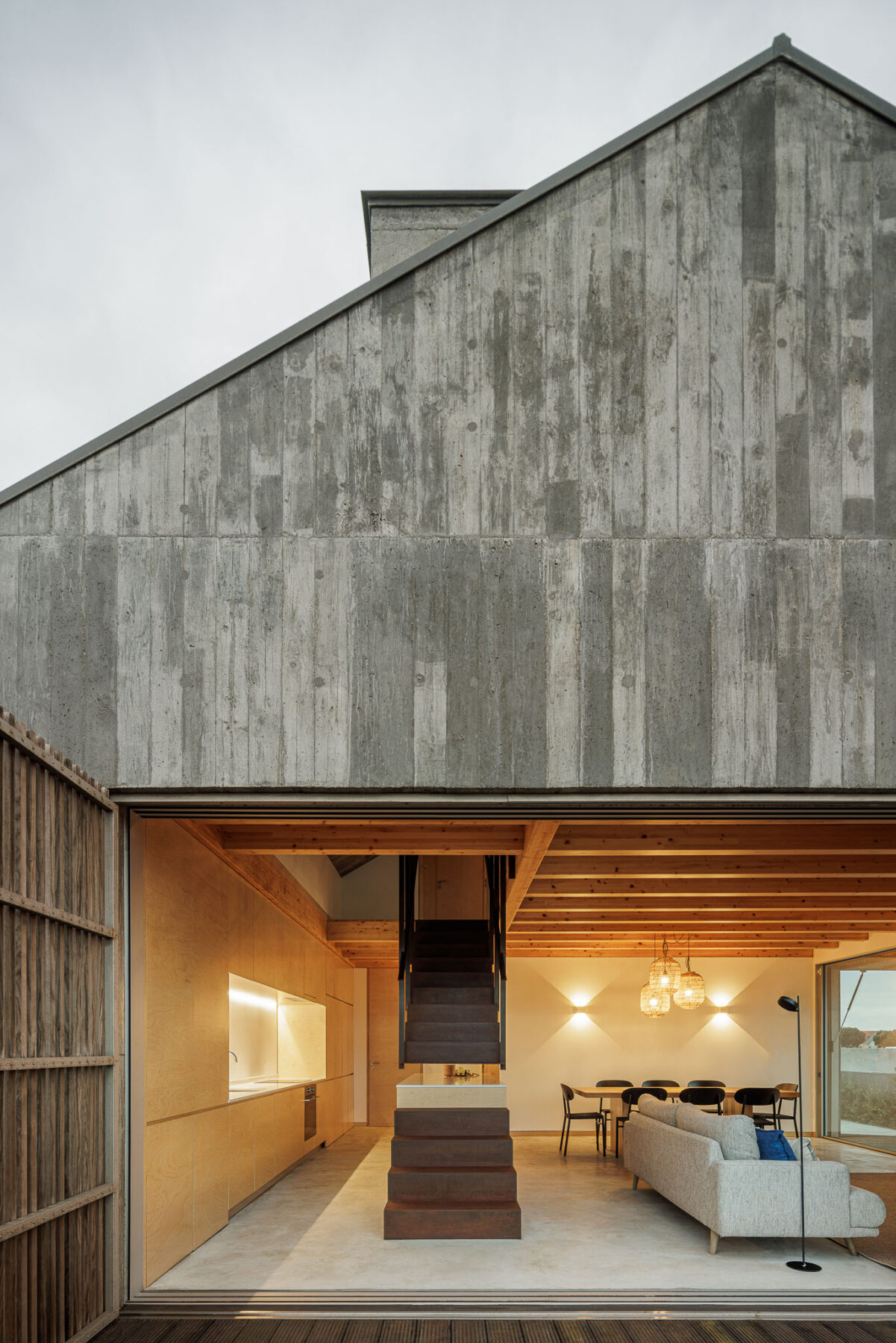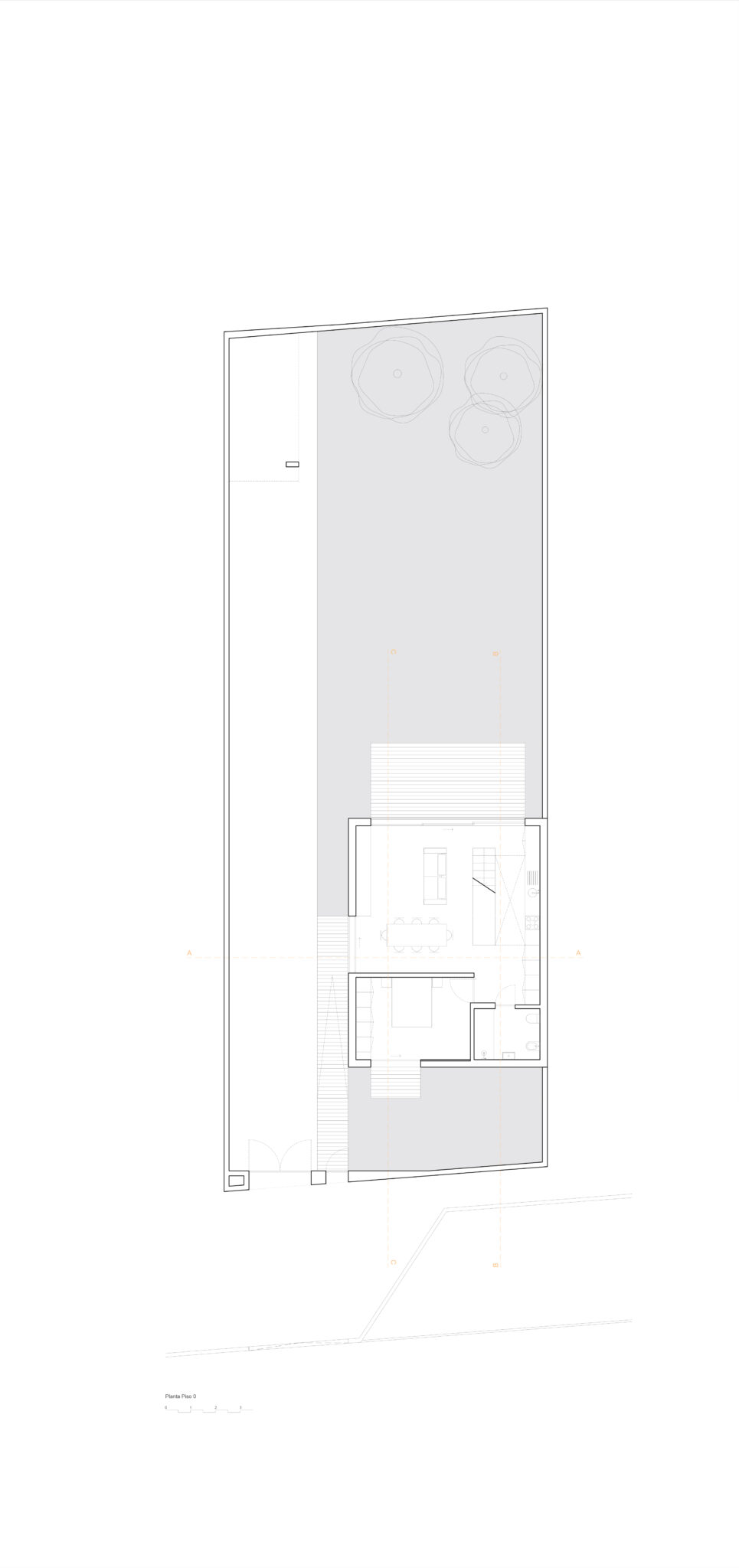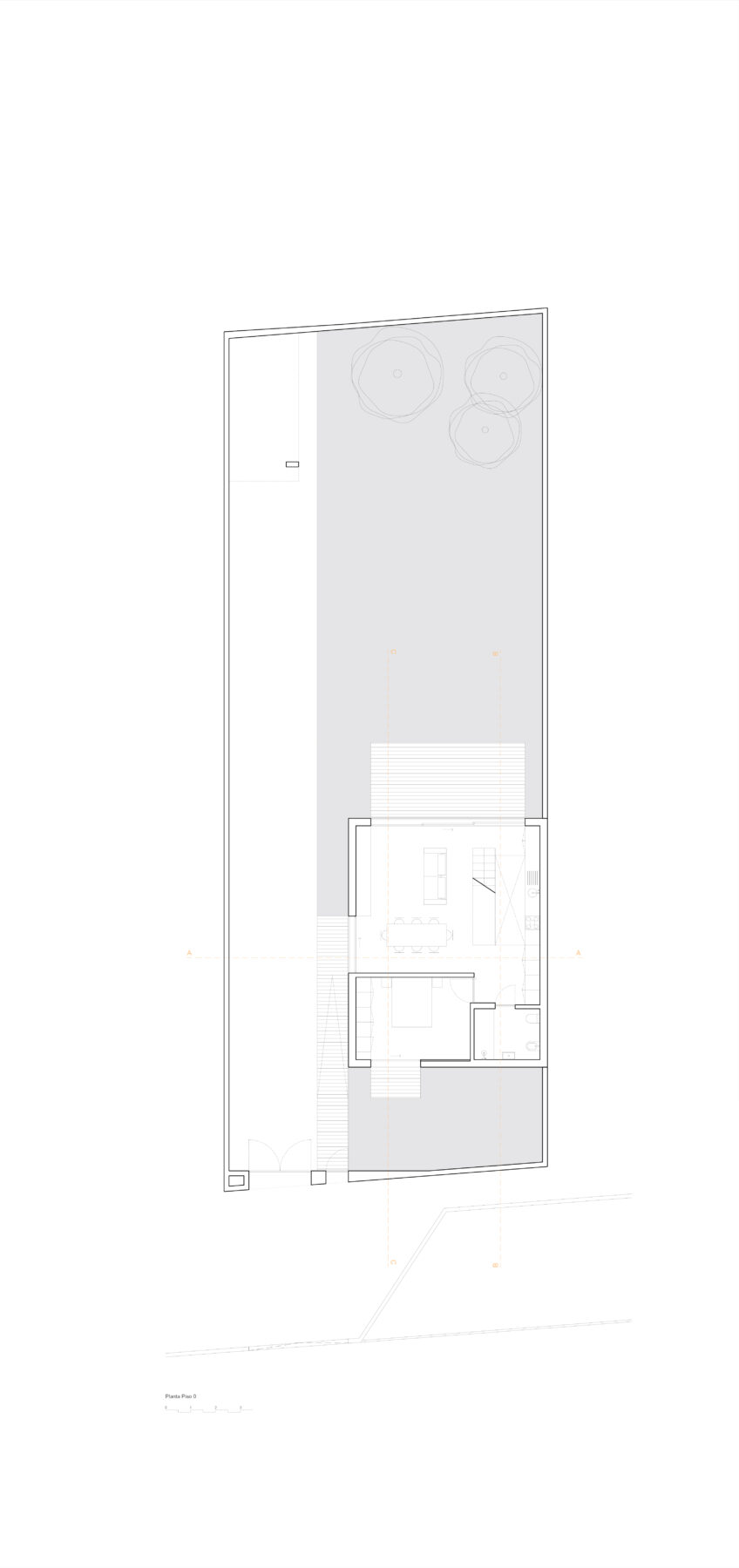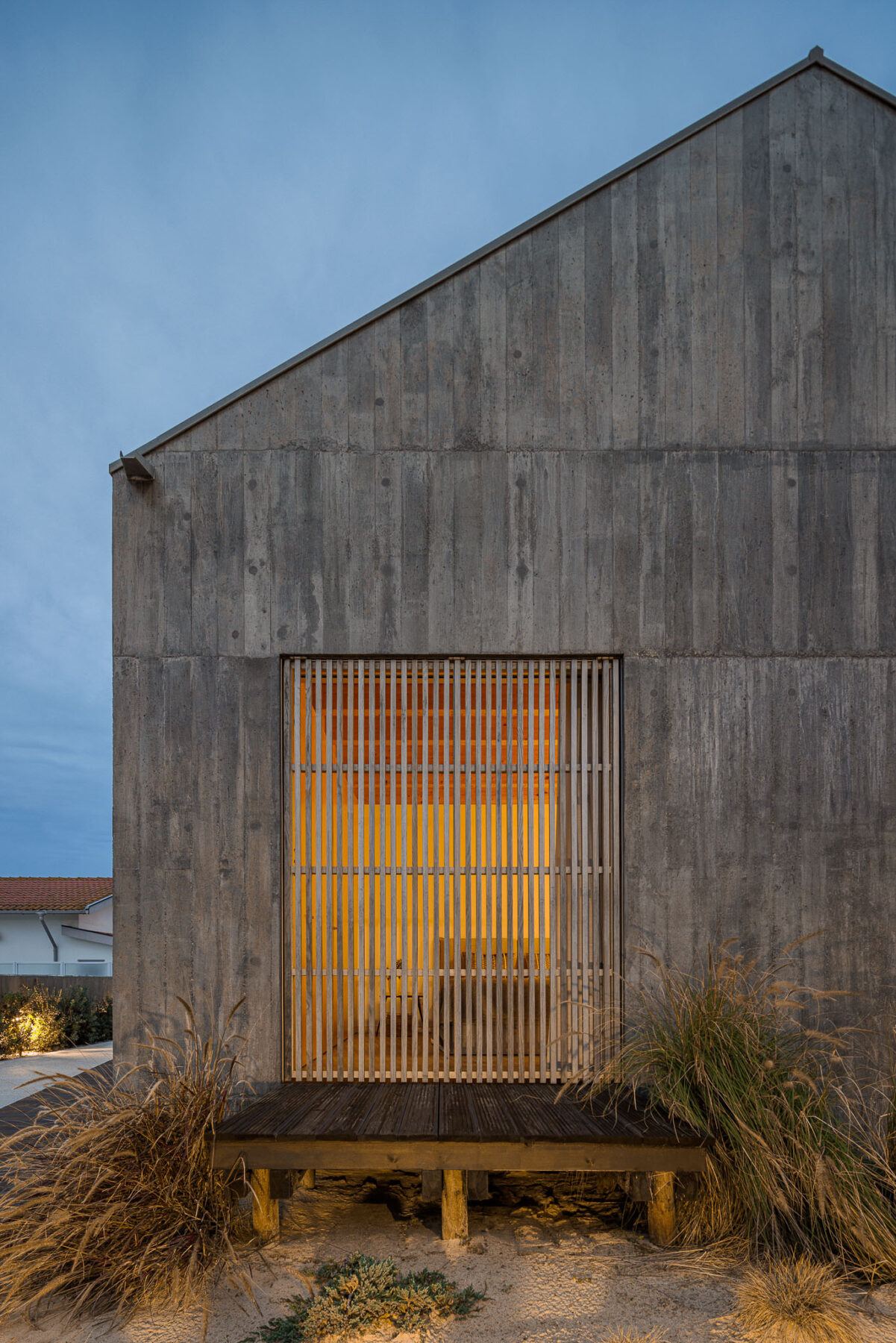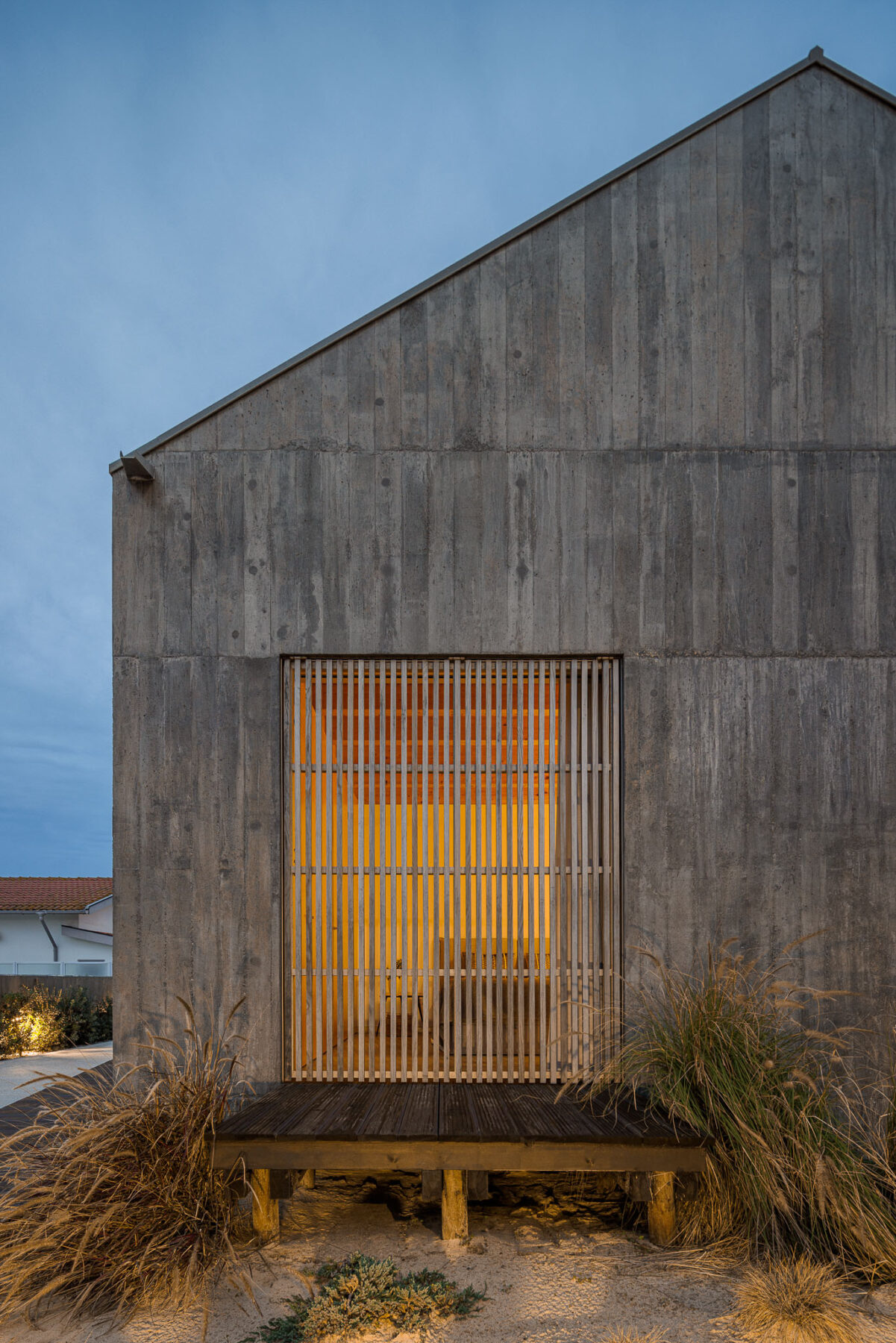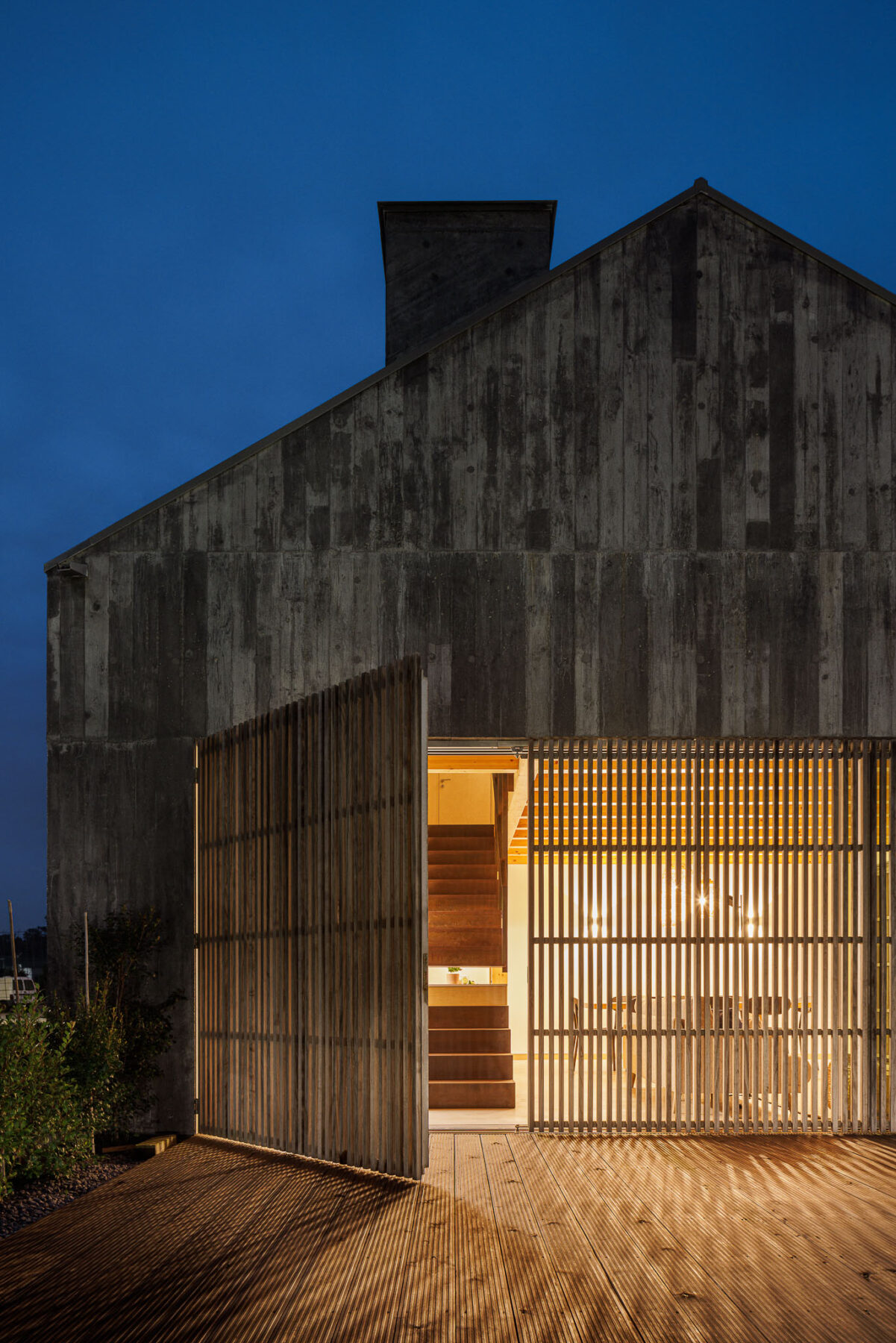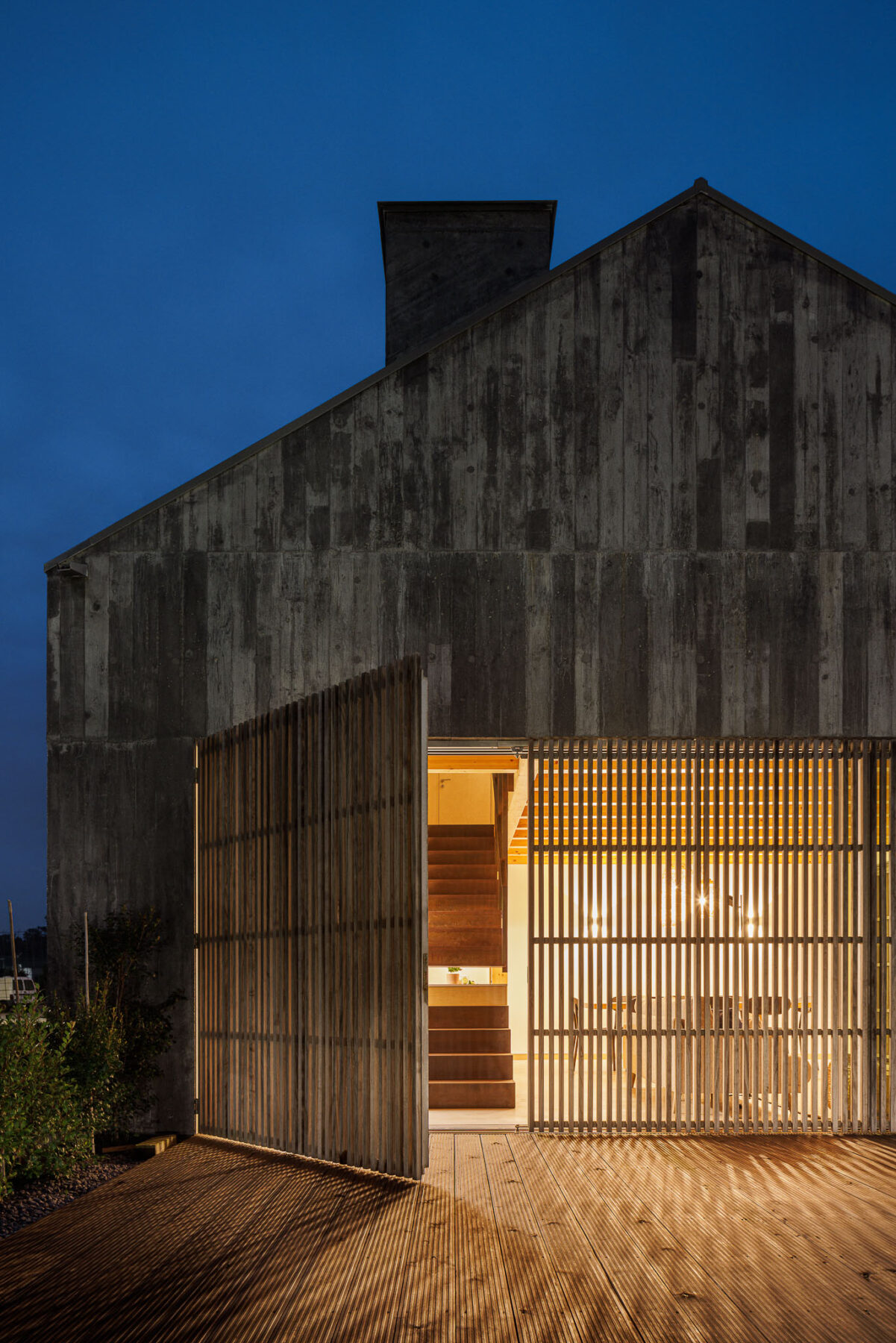 Inside, the staircase is the central element that helps to define and organise the spaces, giving their amplitude.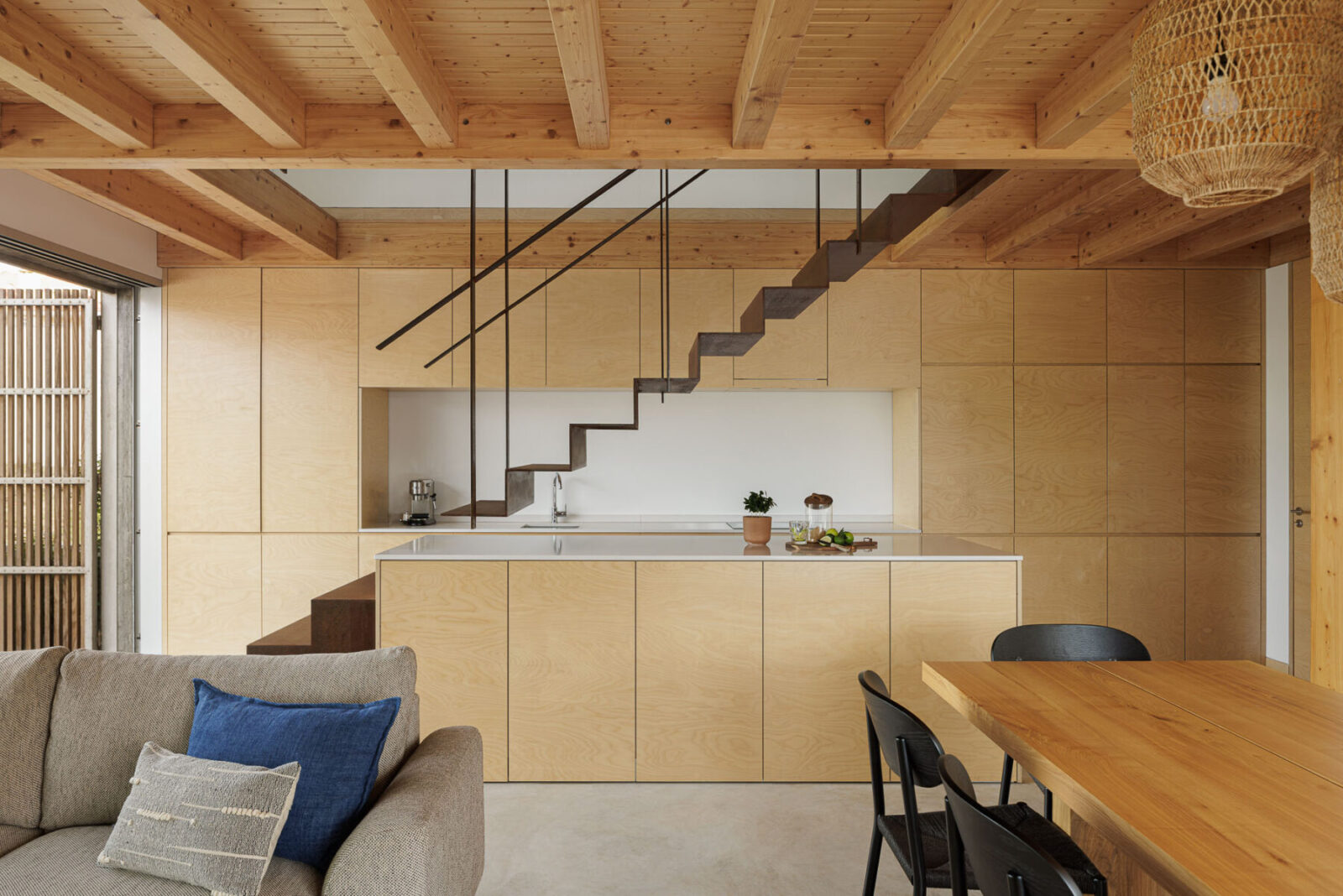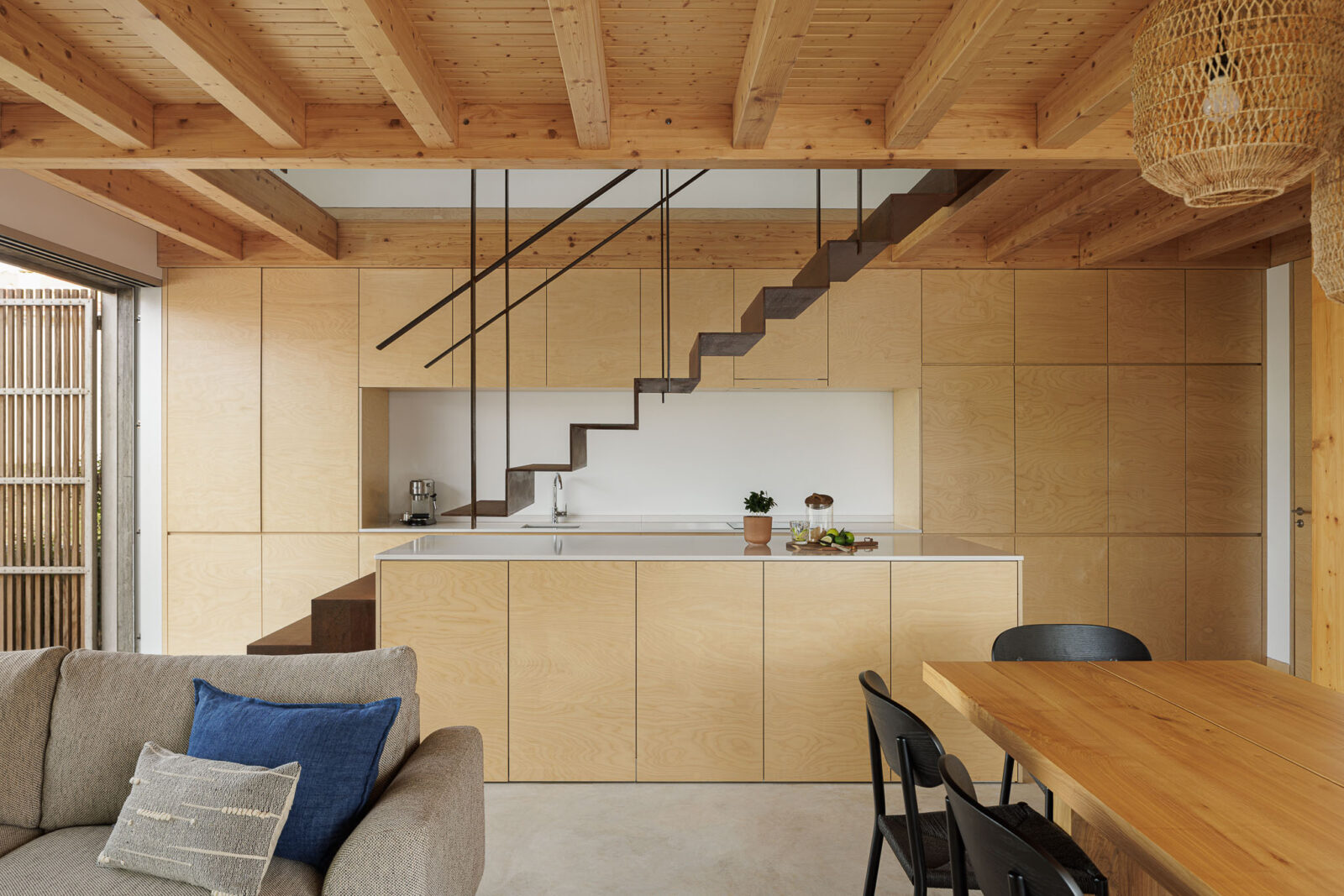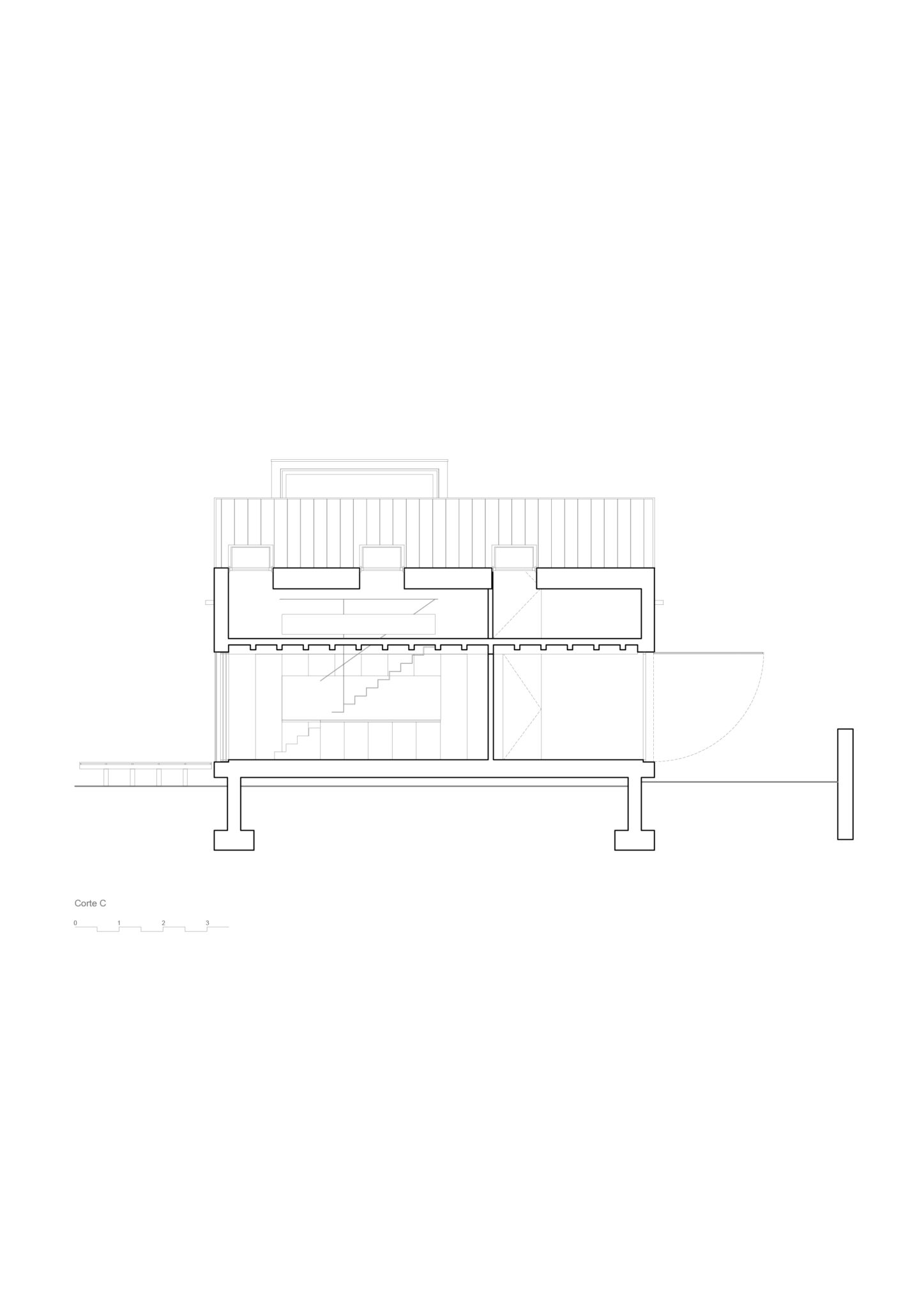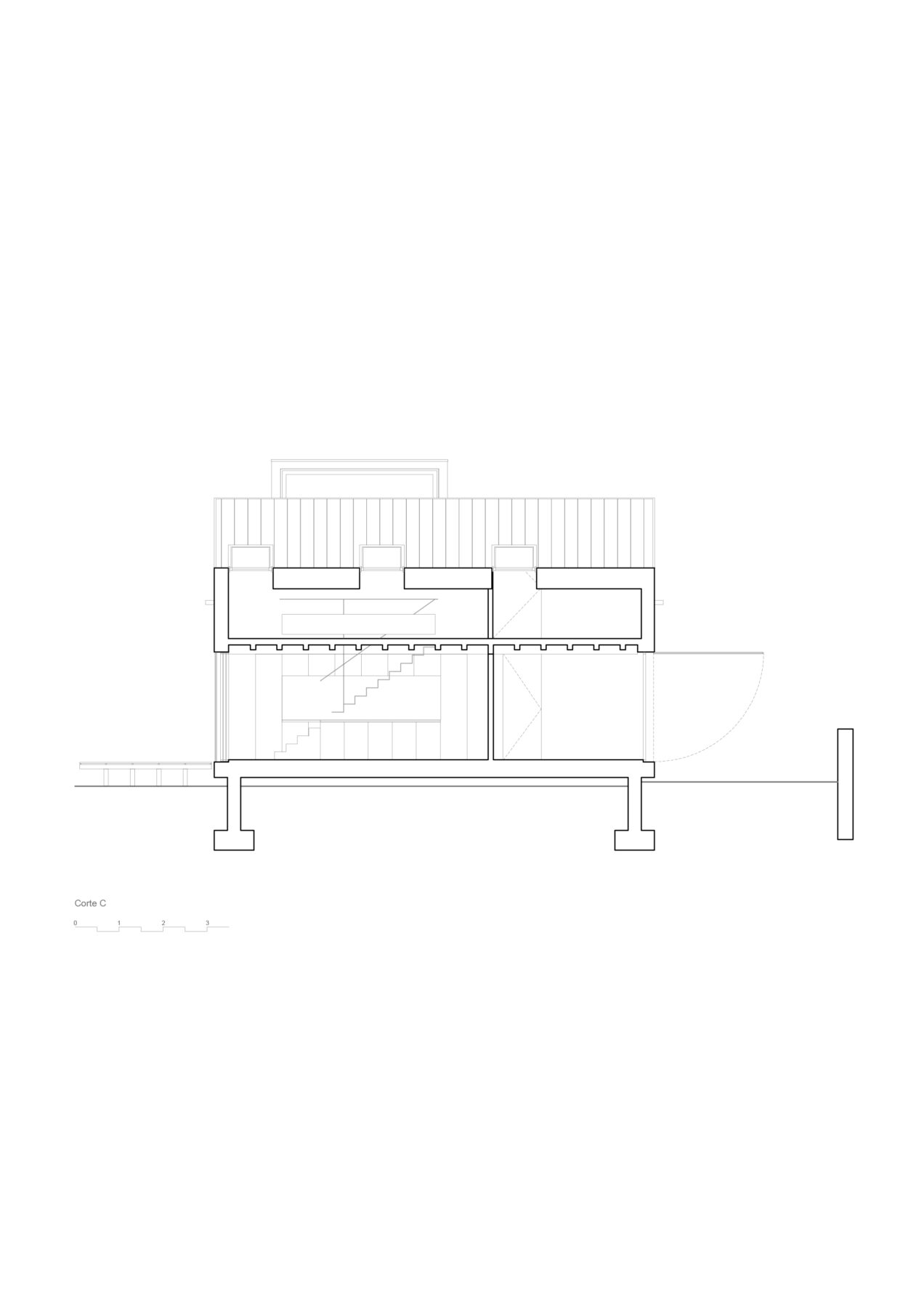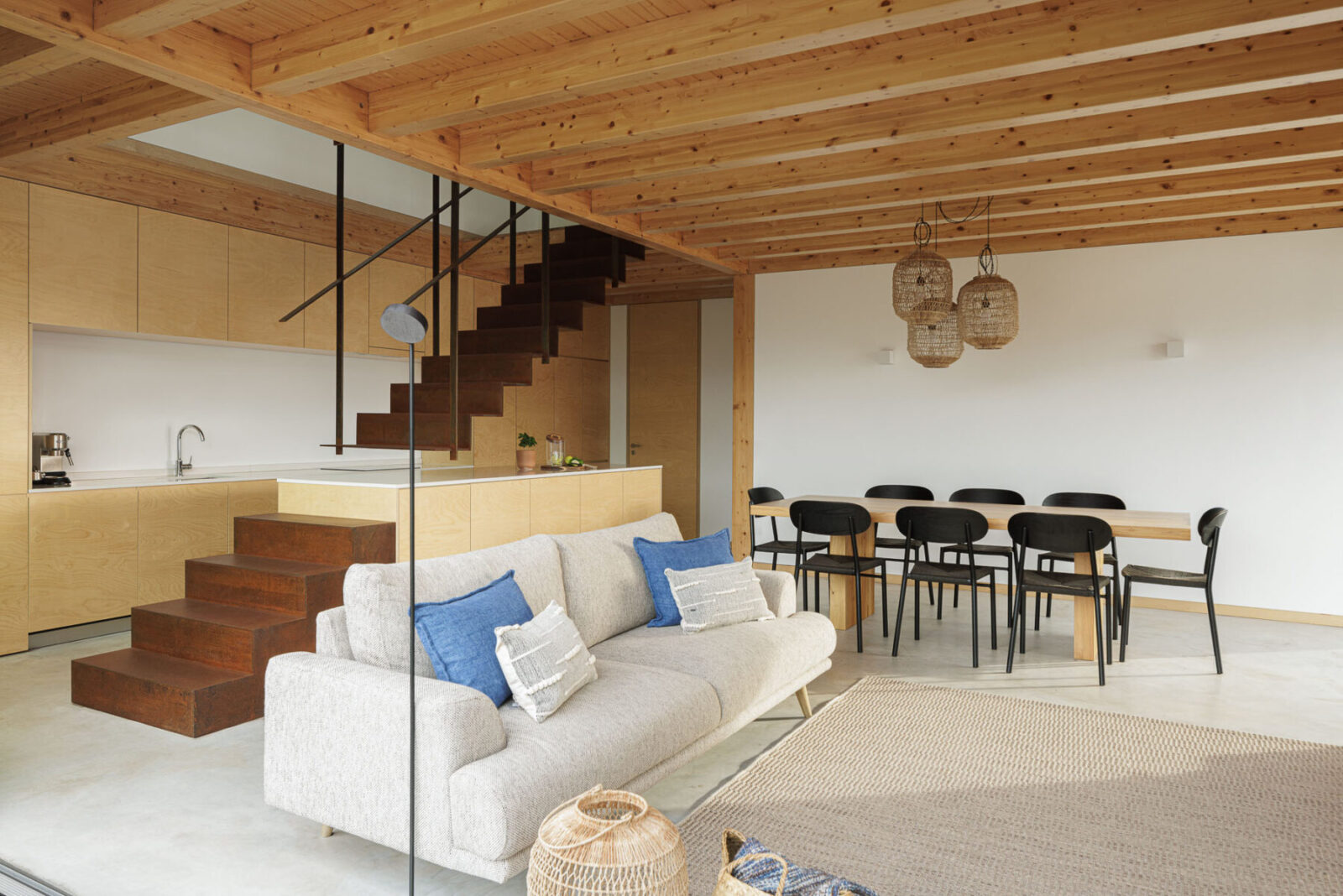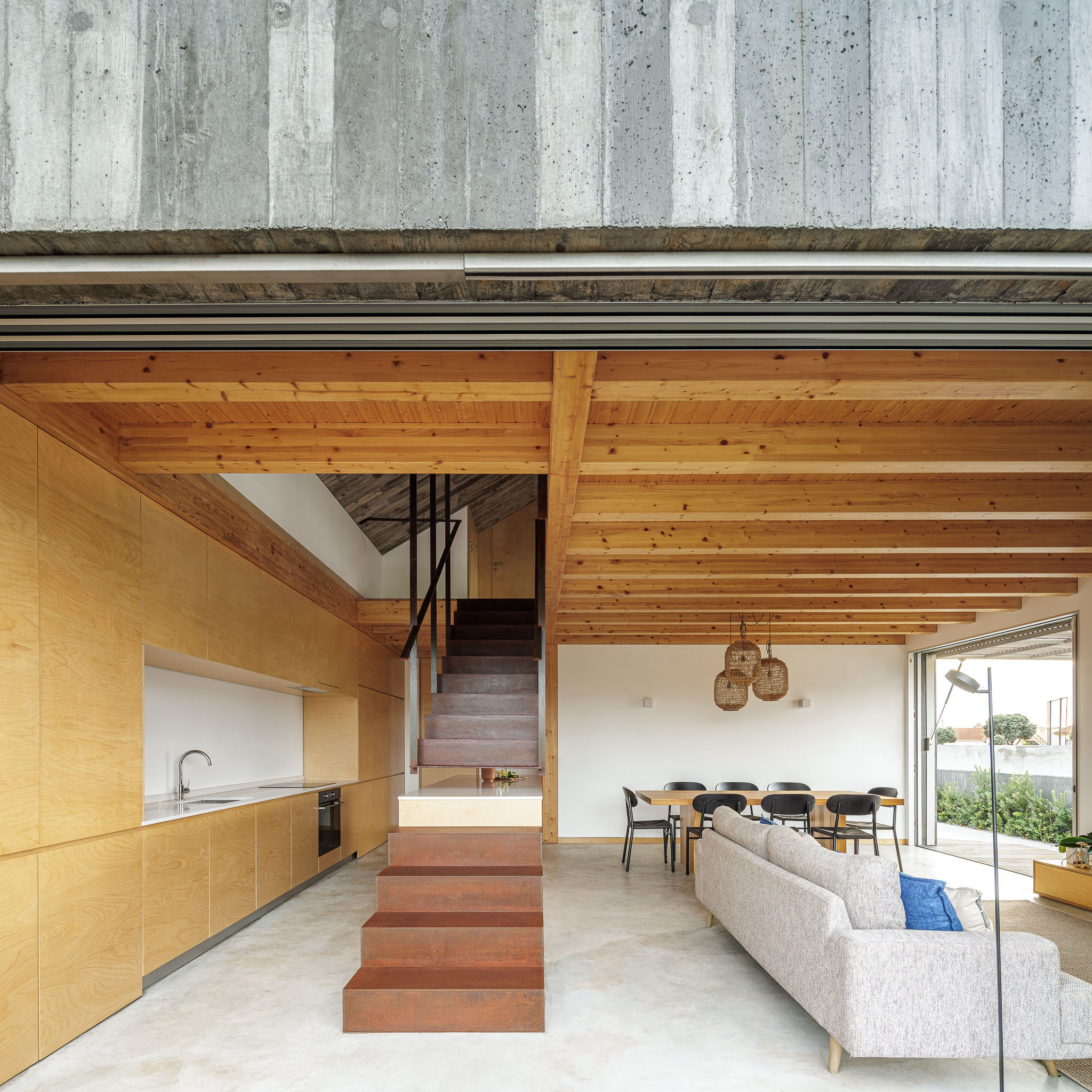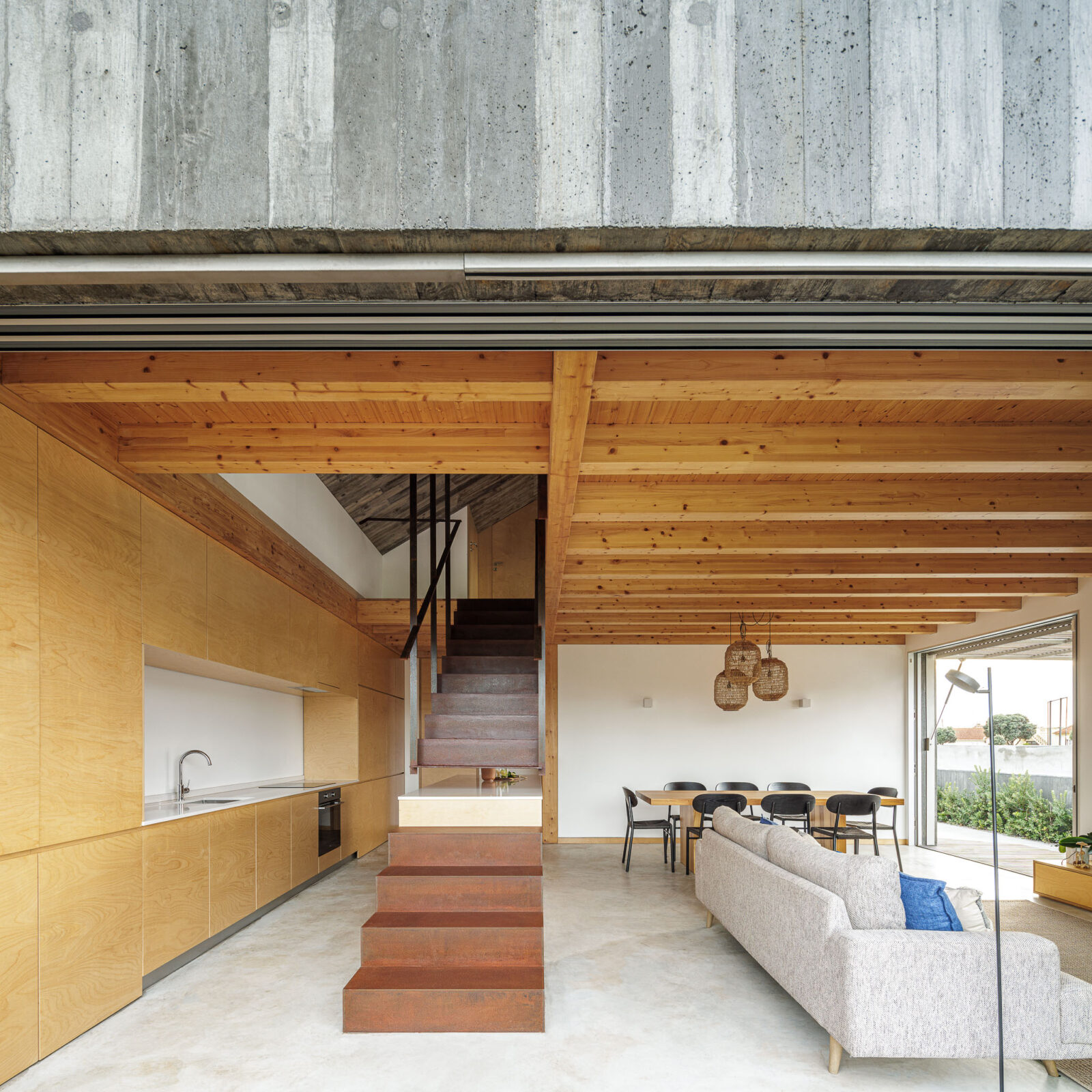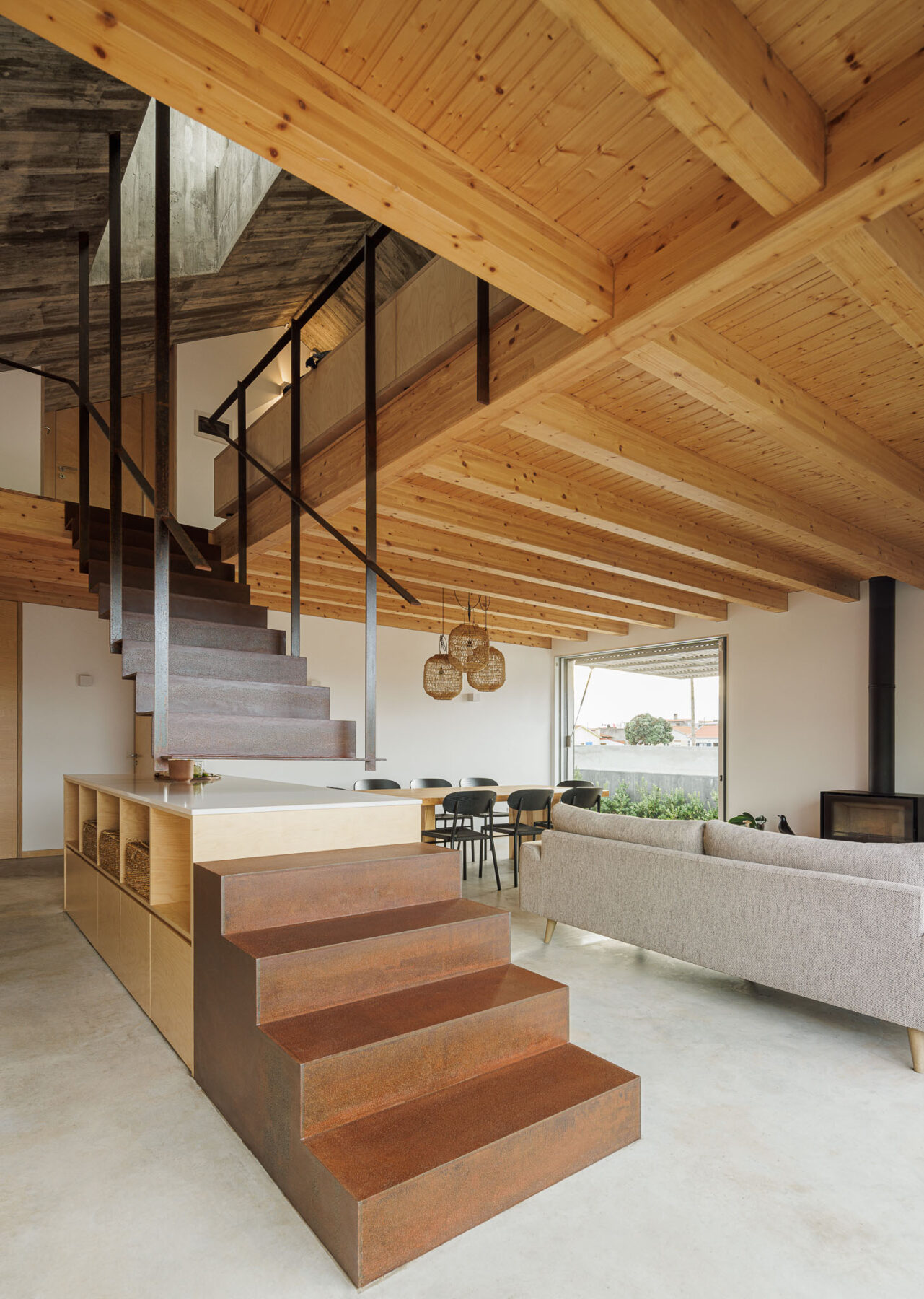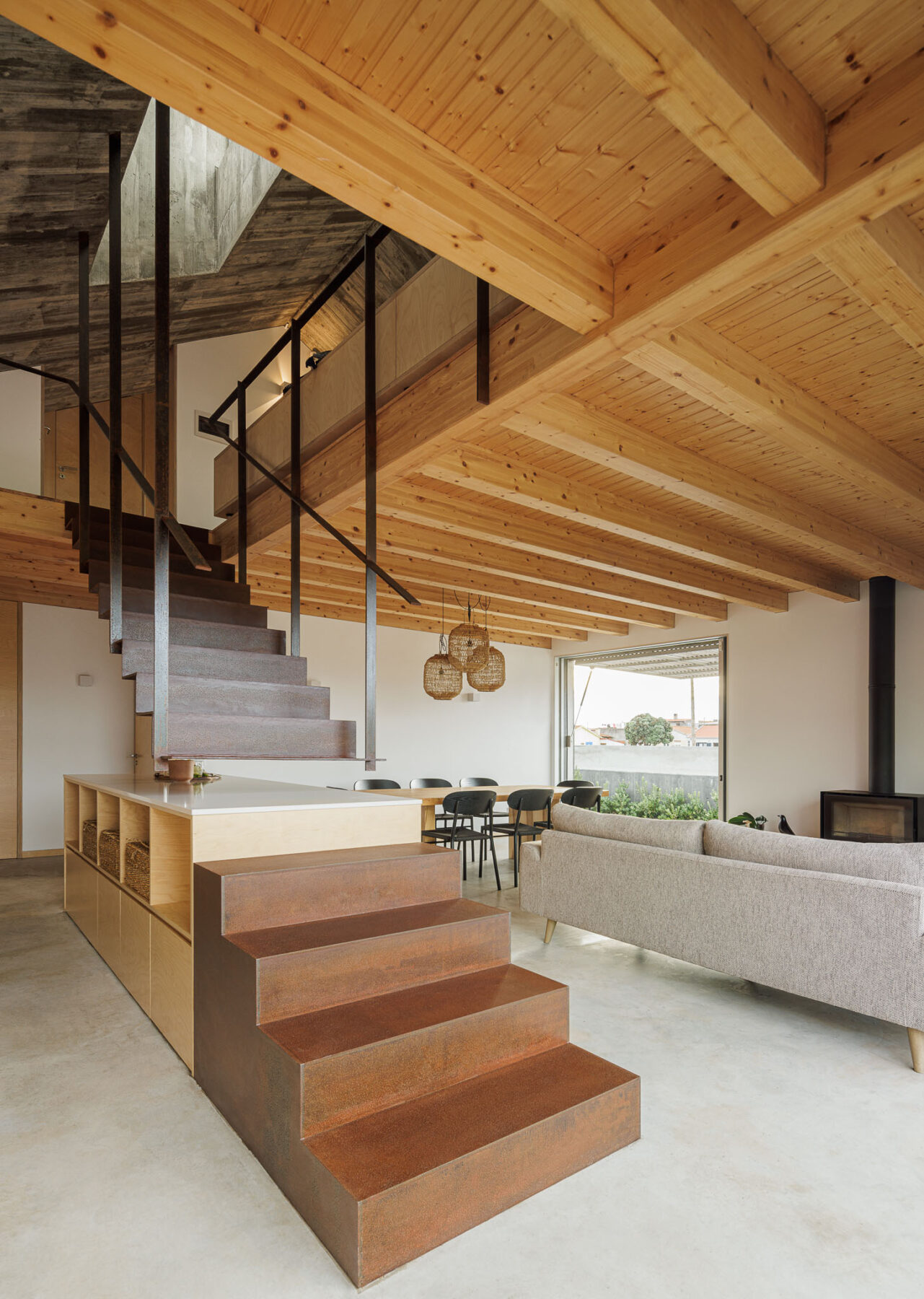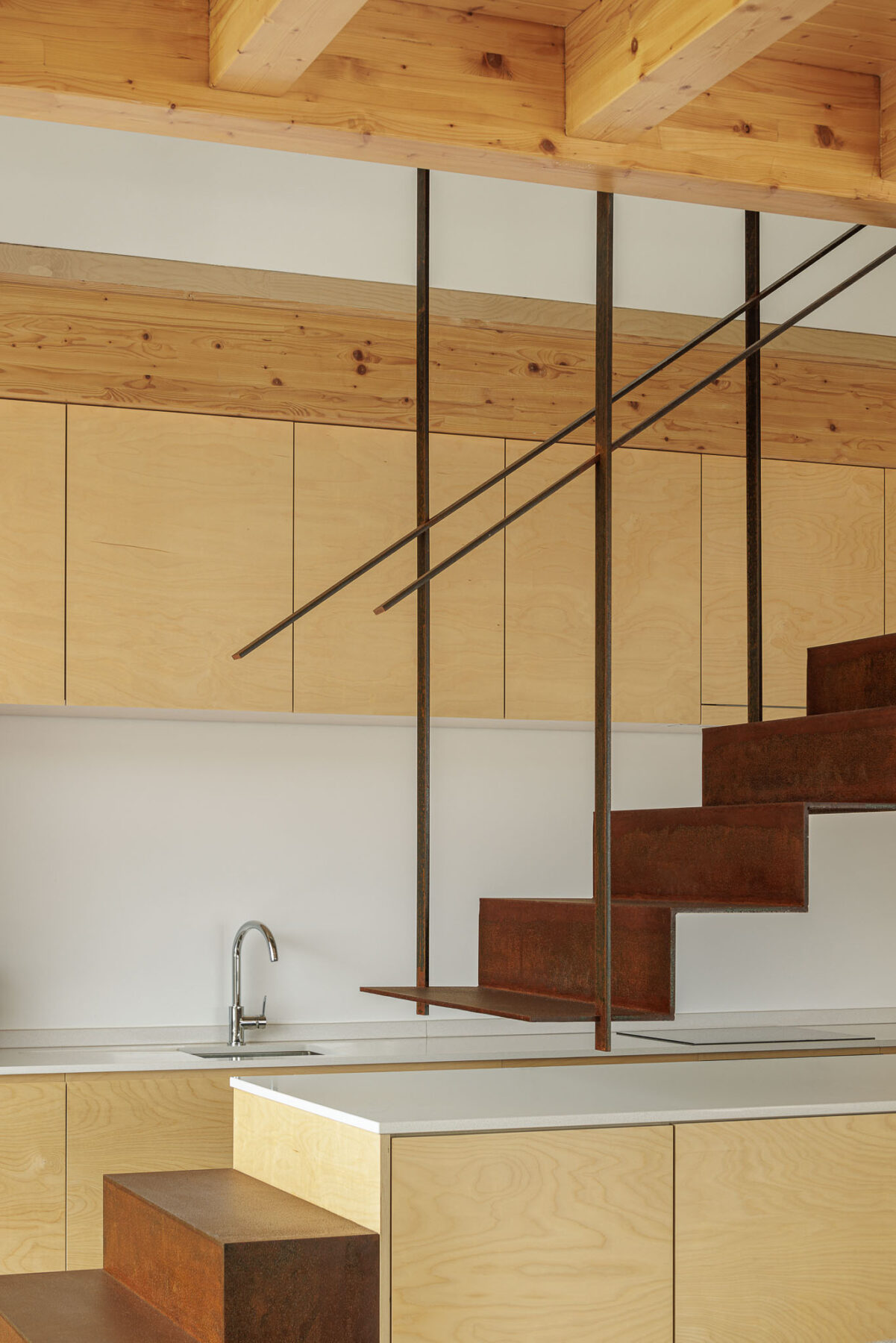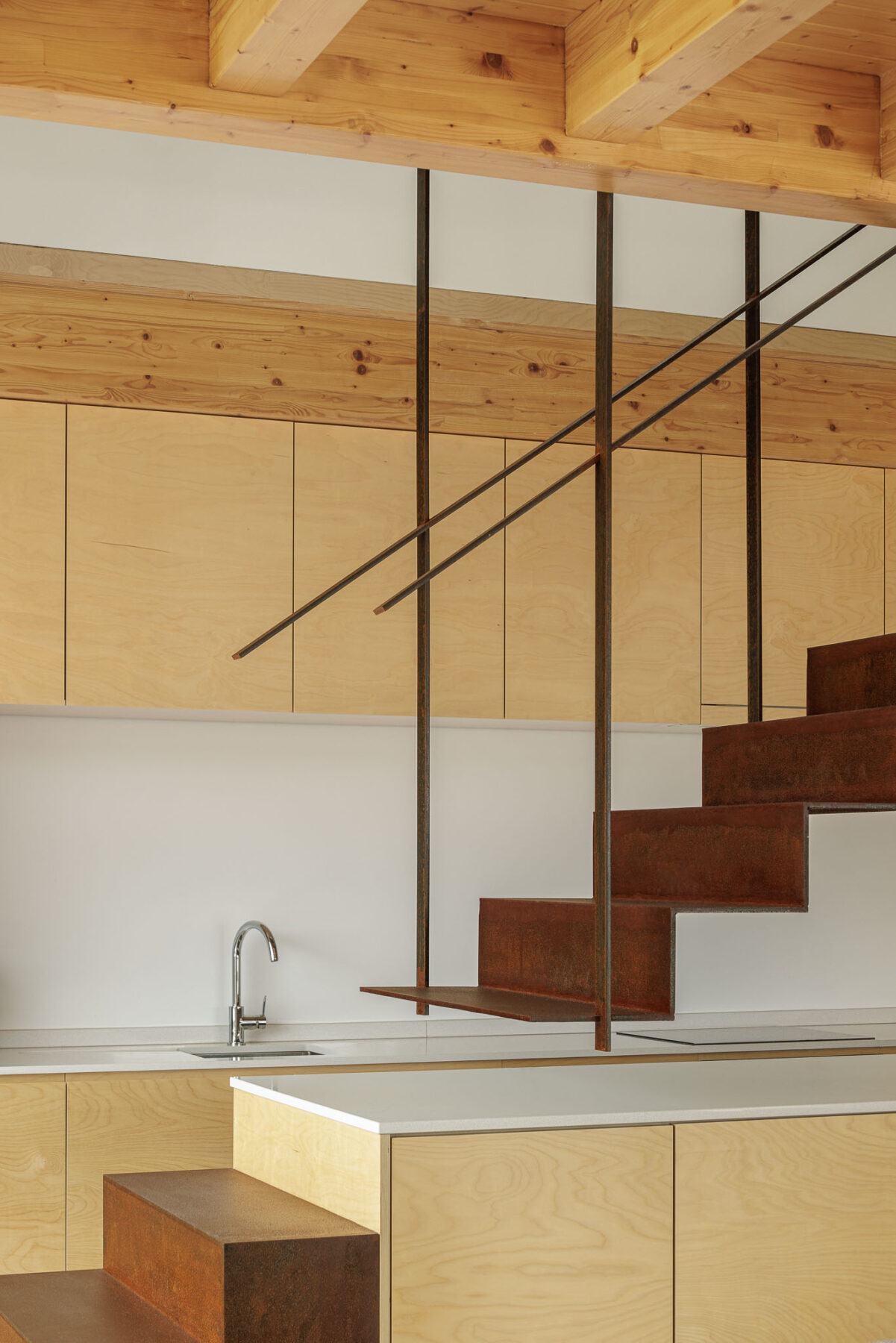 At the programmatic level, the house is organised on two floors. The ground floor is organised by the entire social area, the master bedroom and a toilet. On the 1st floor, we find a large resting area, a second bedroom, toilet and storage.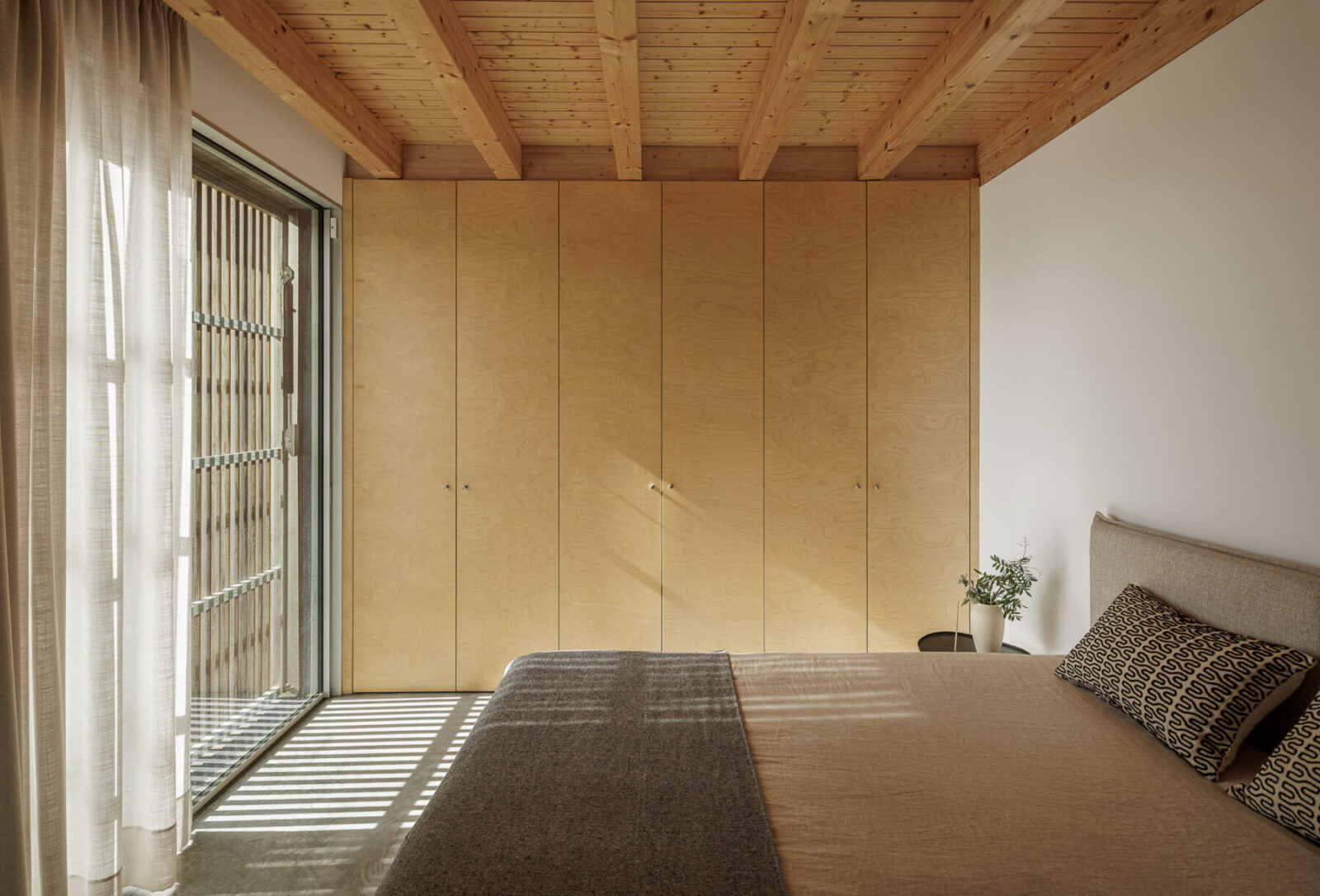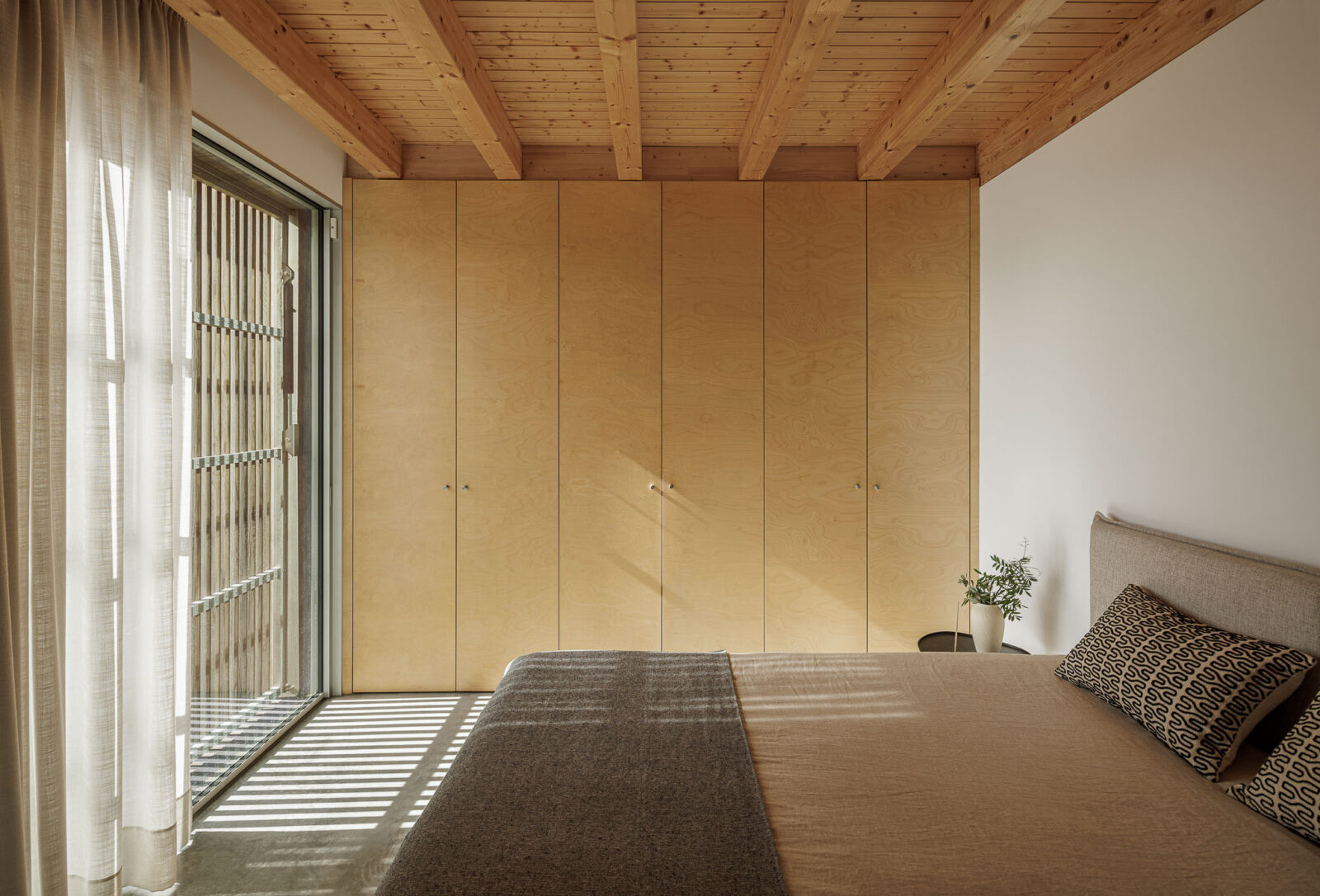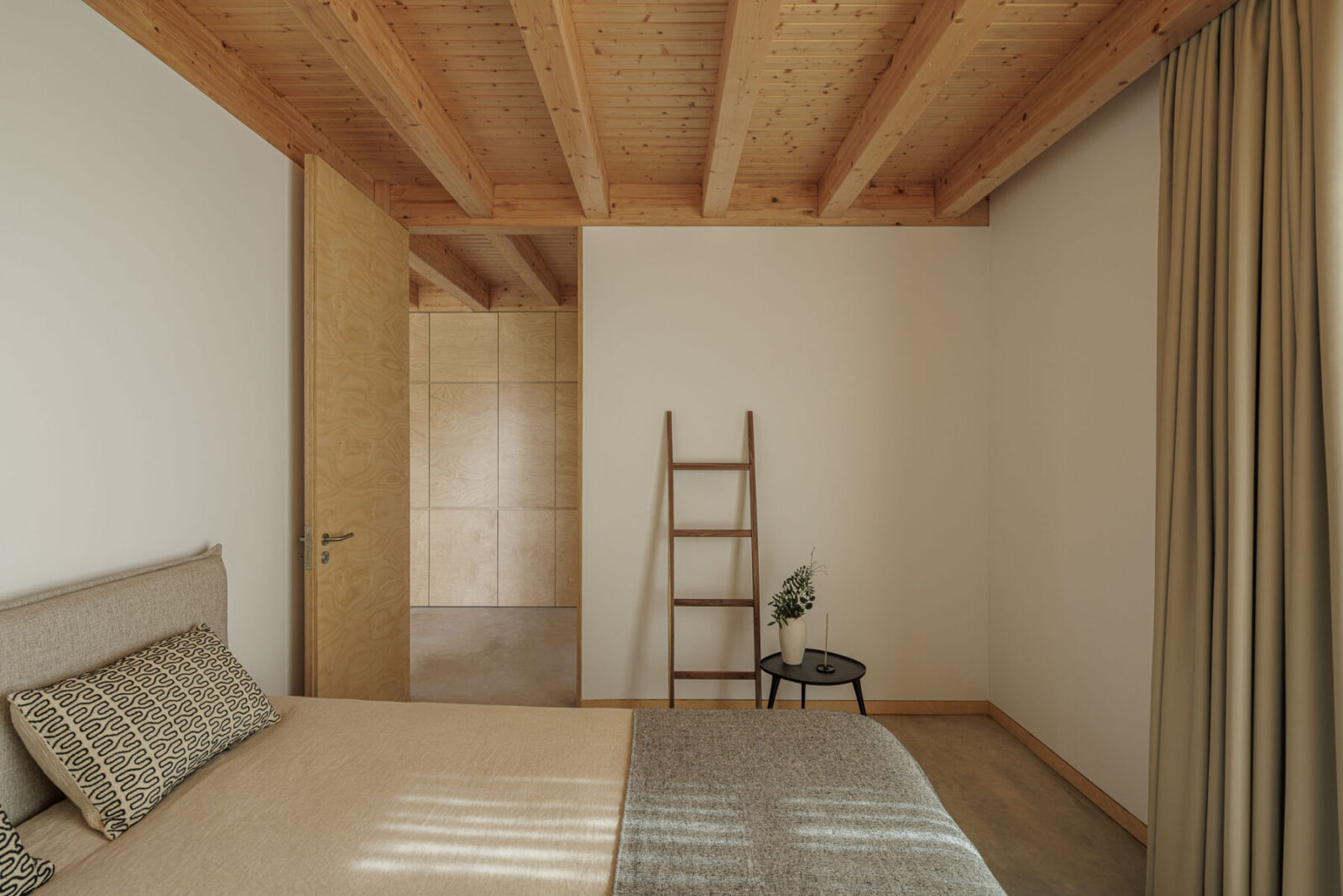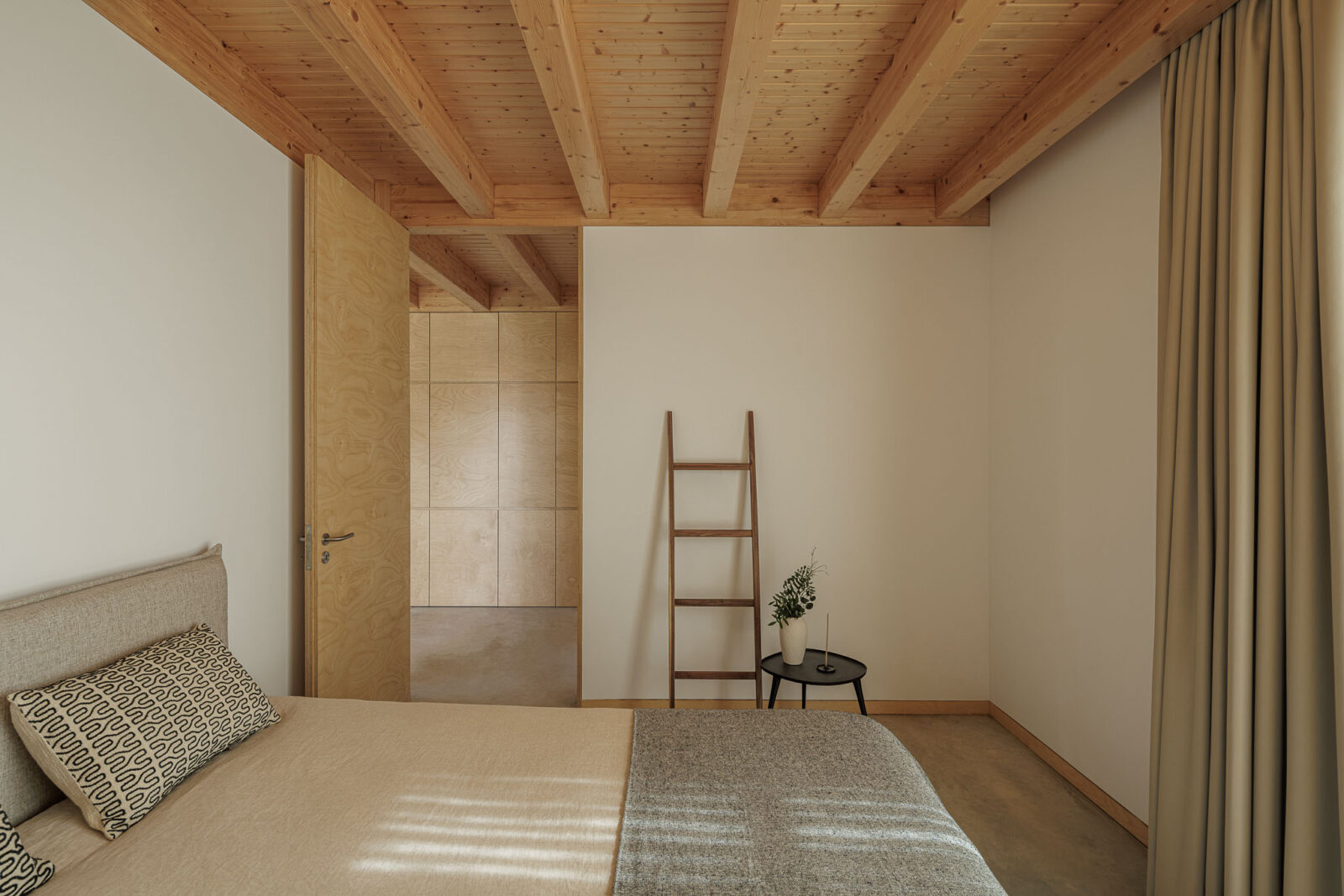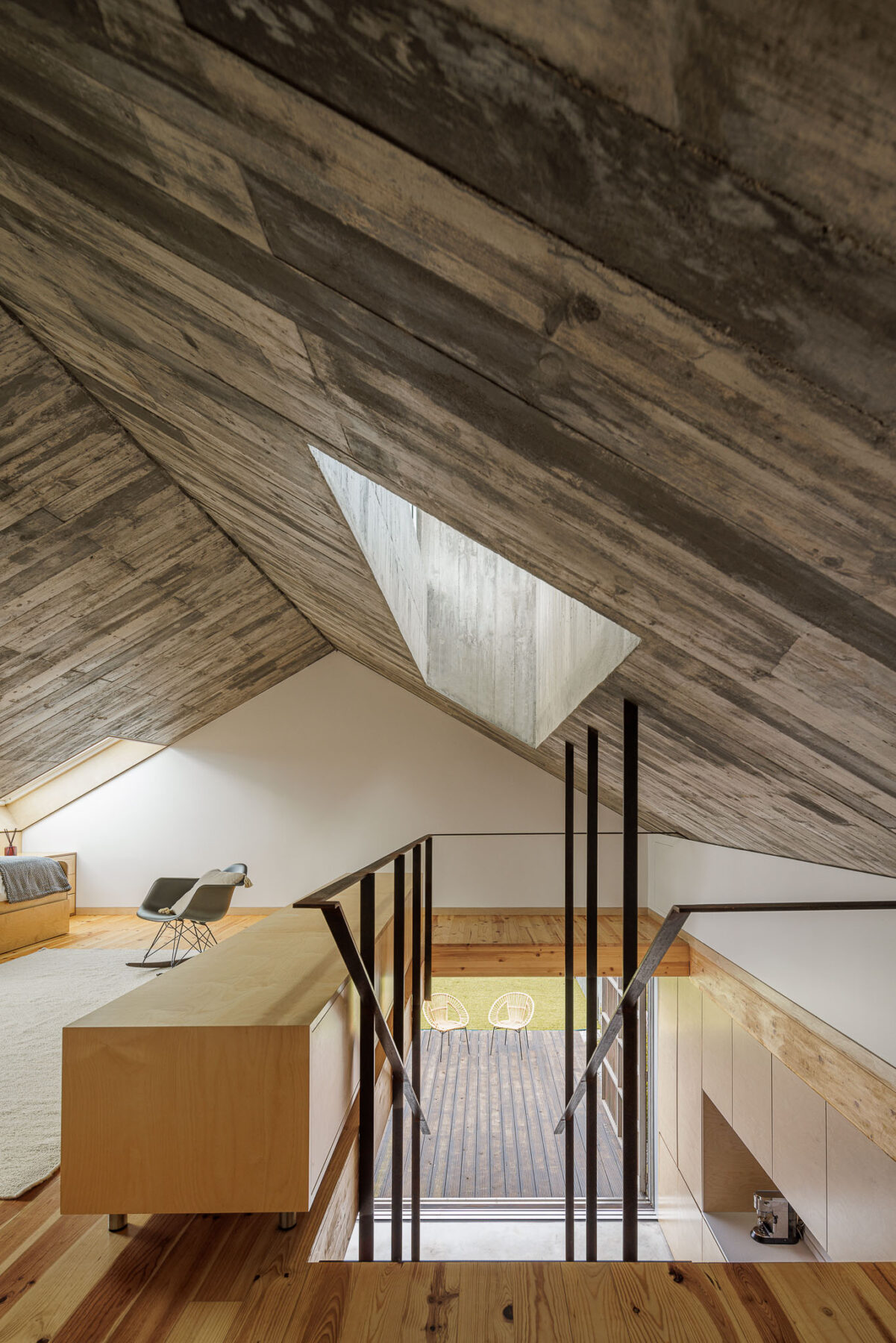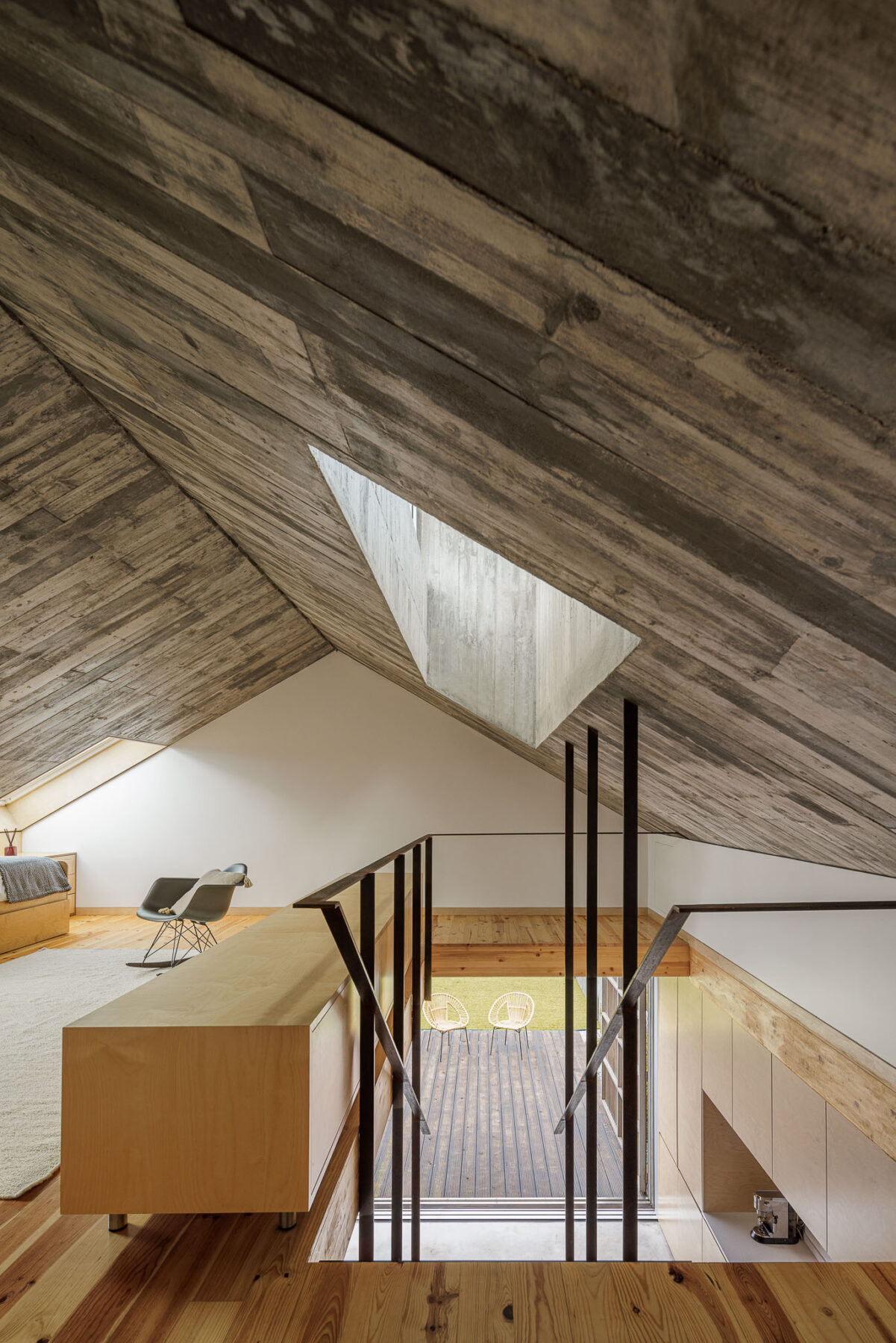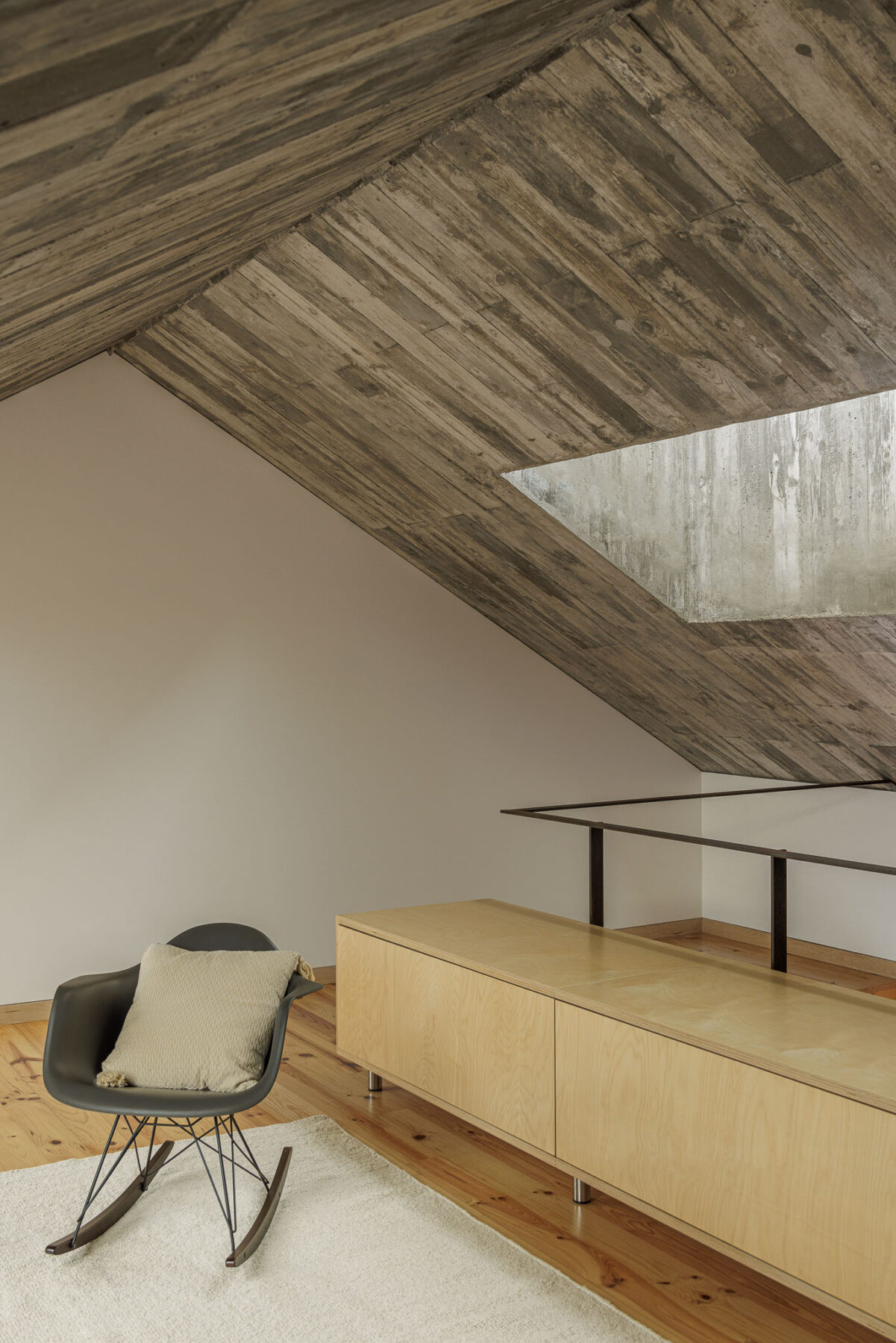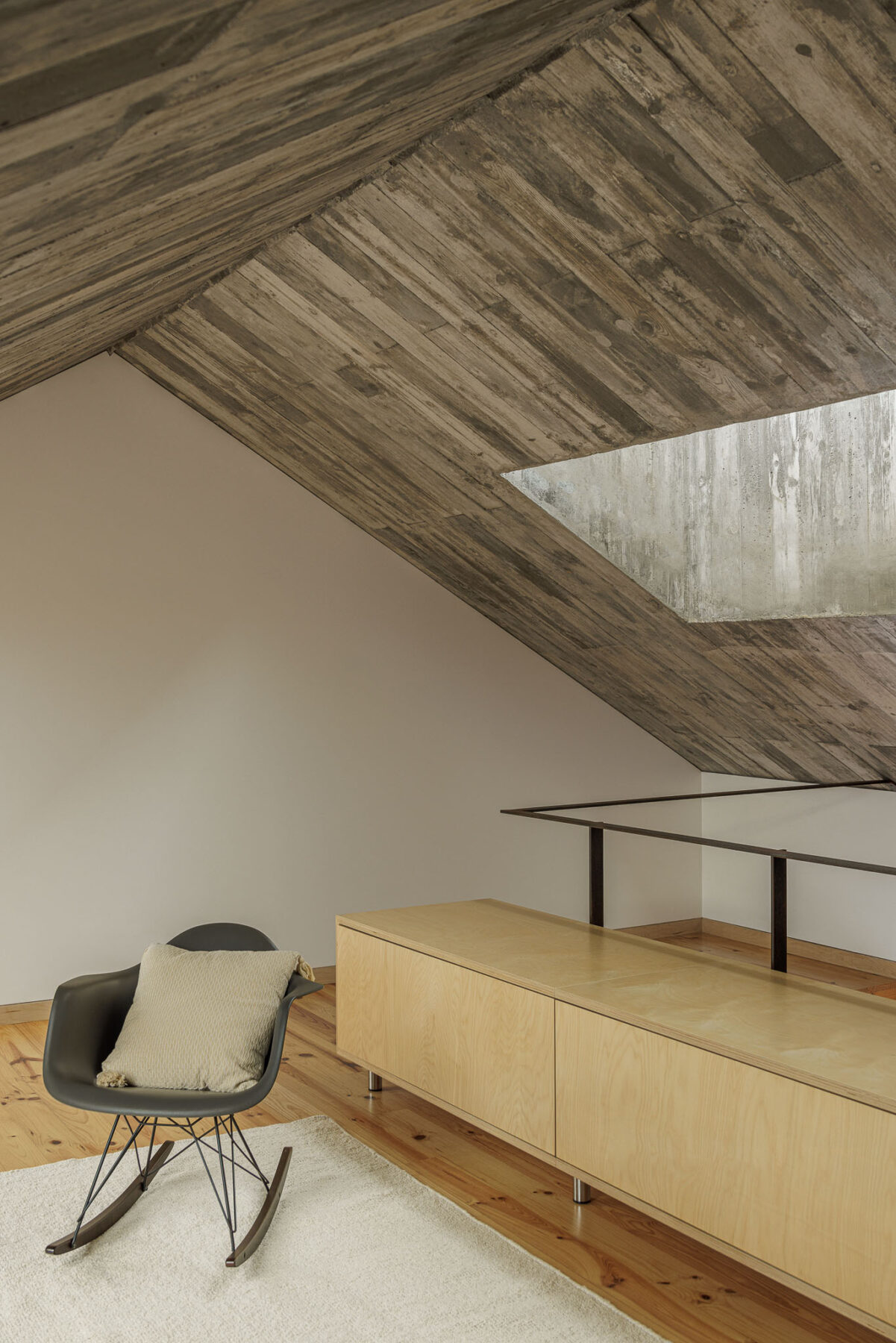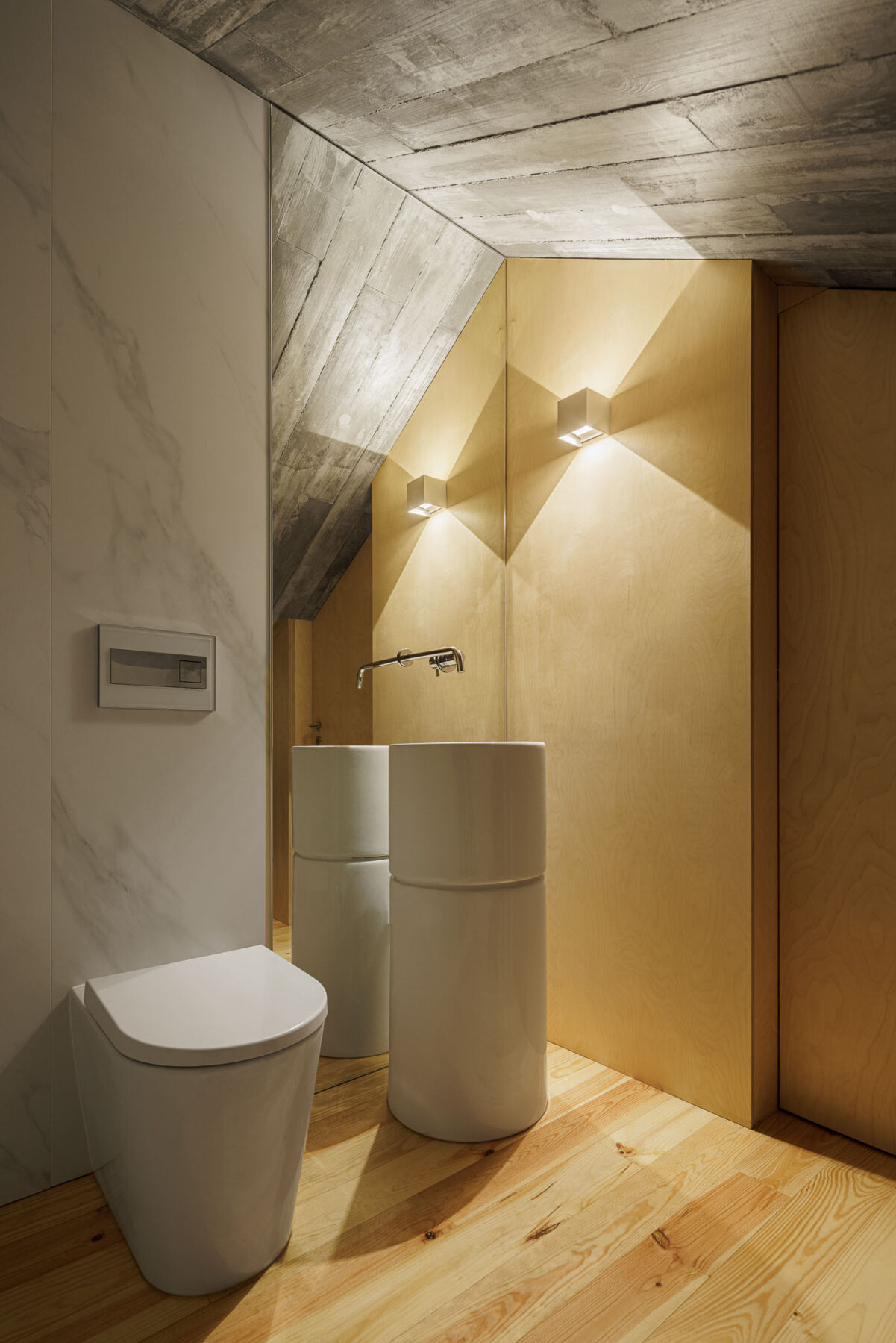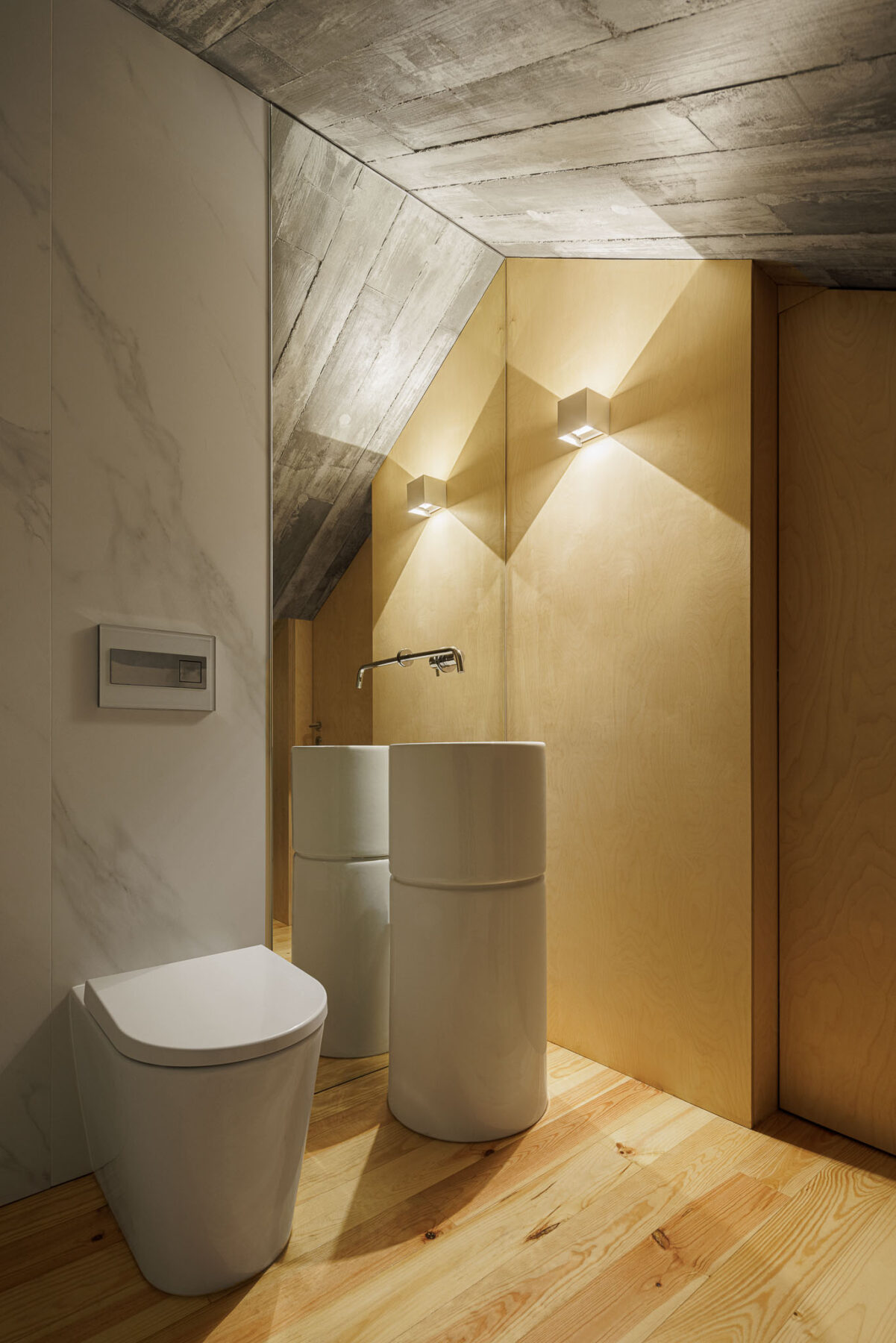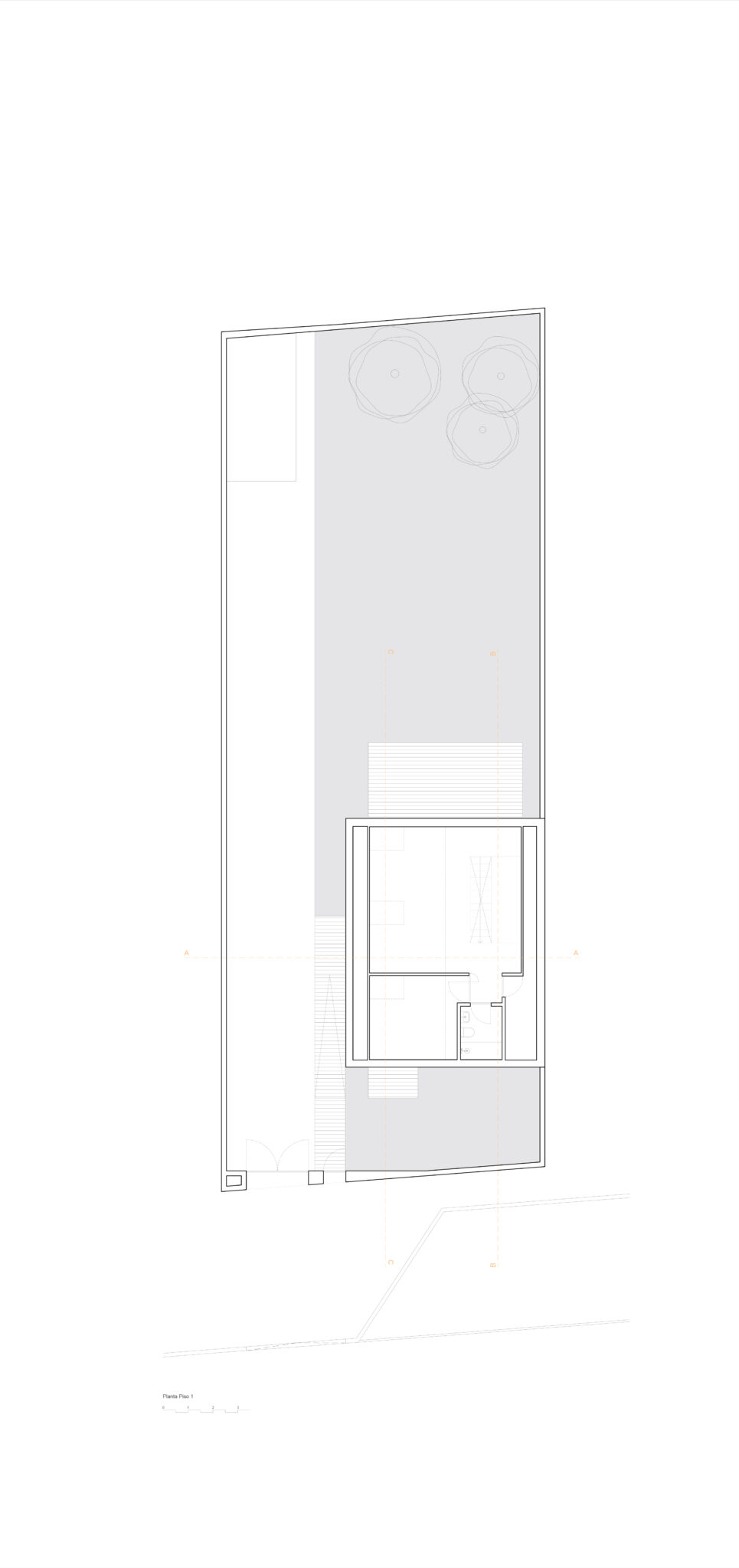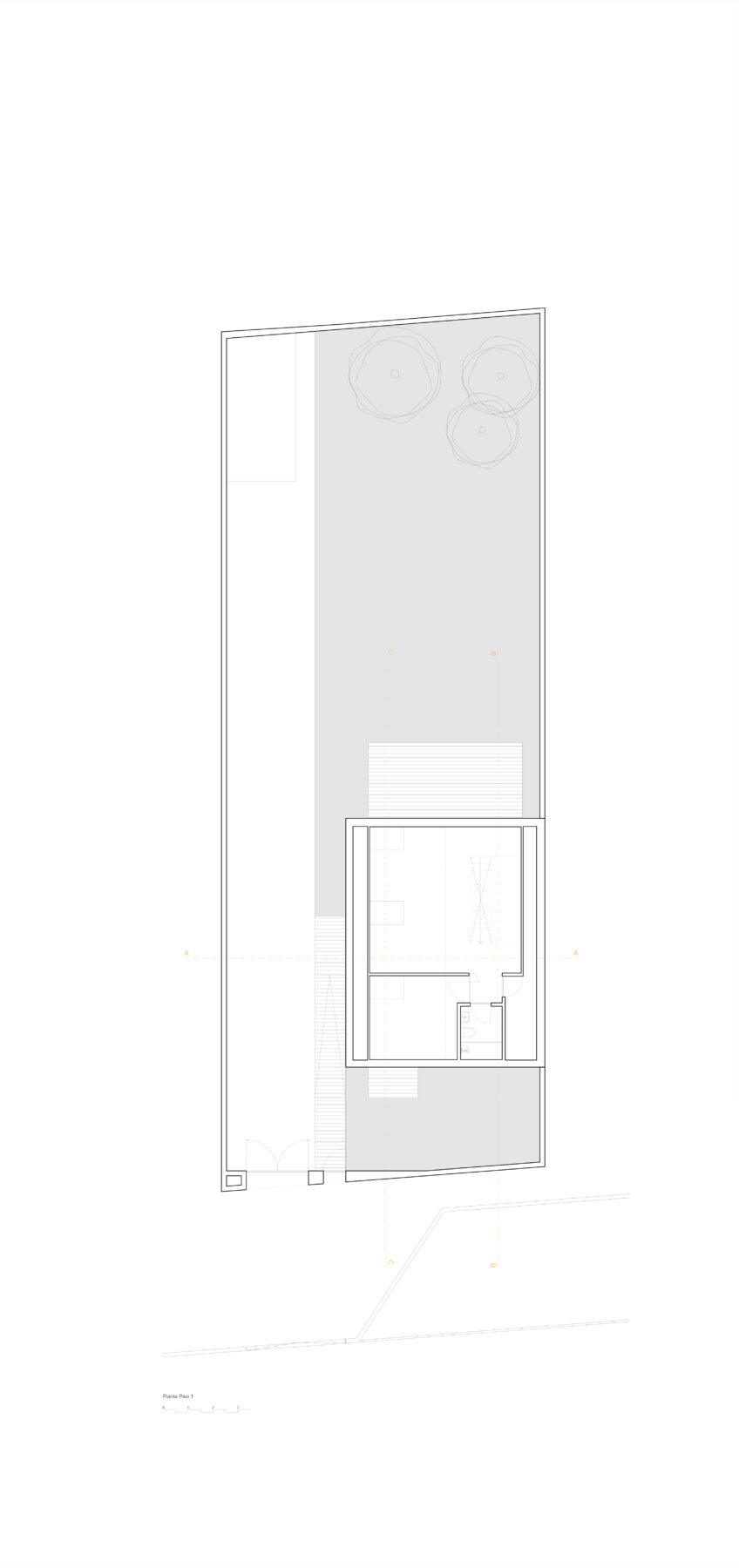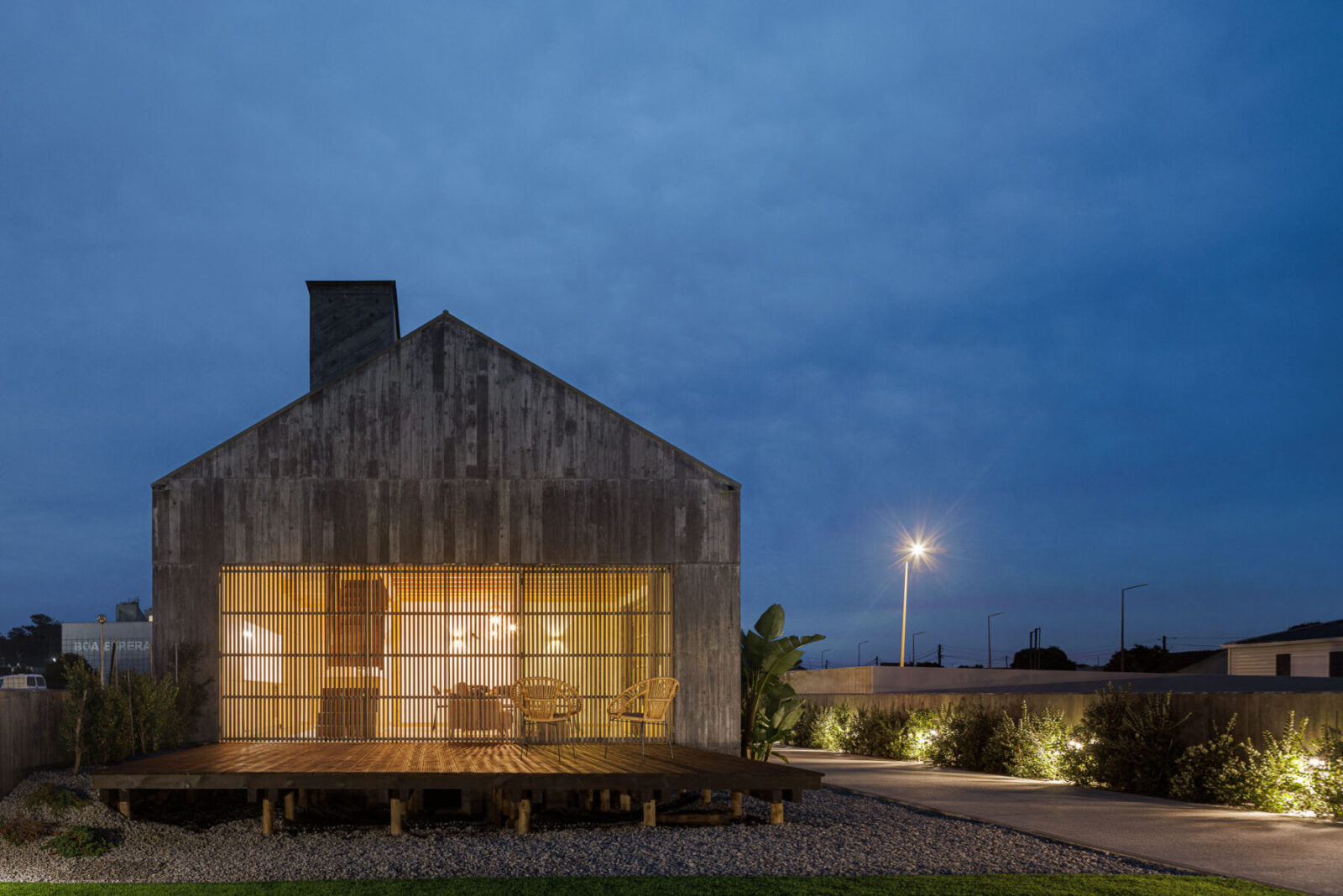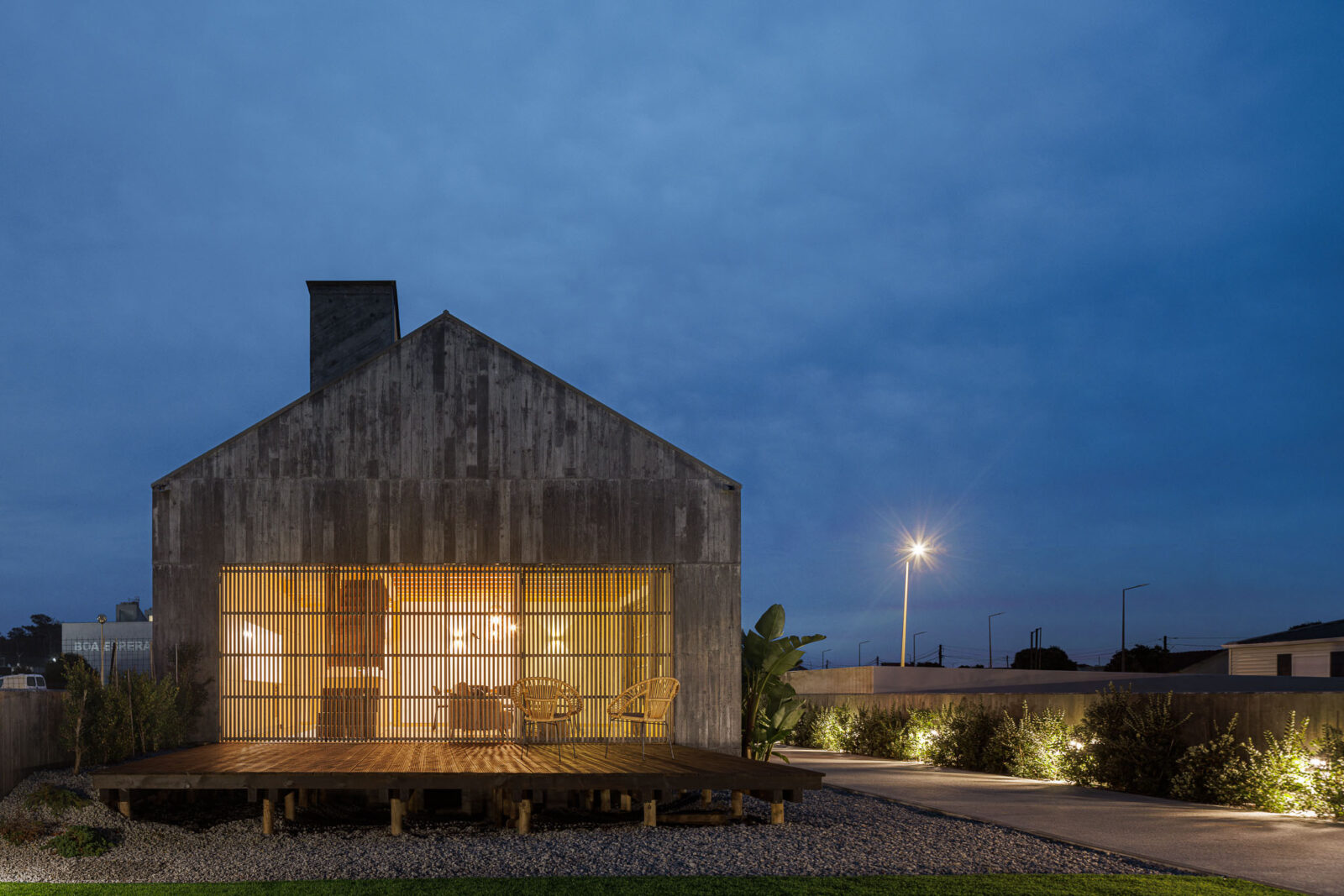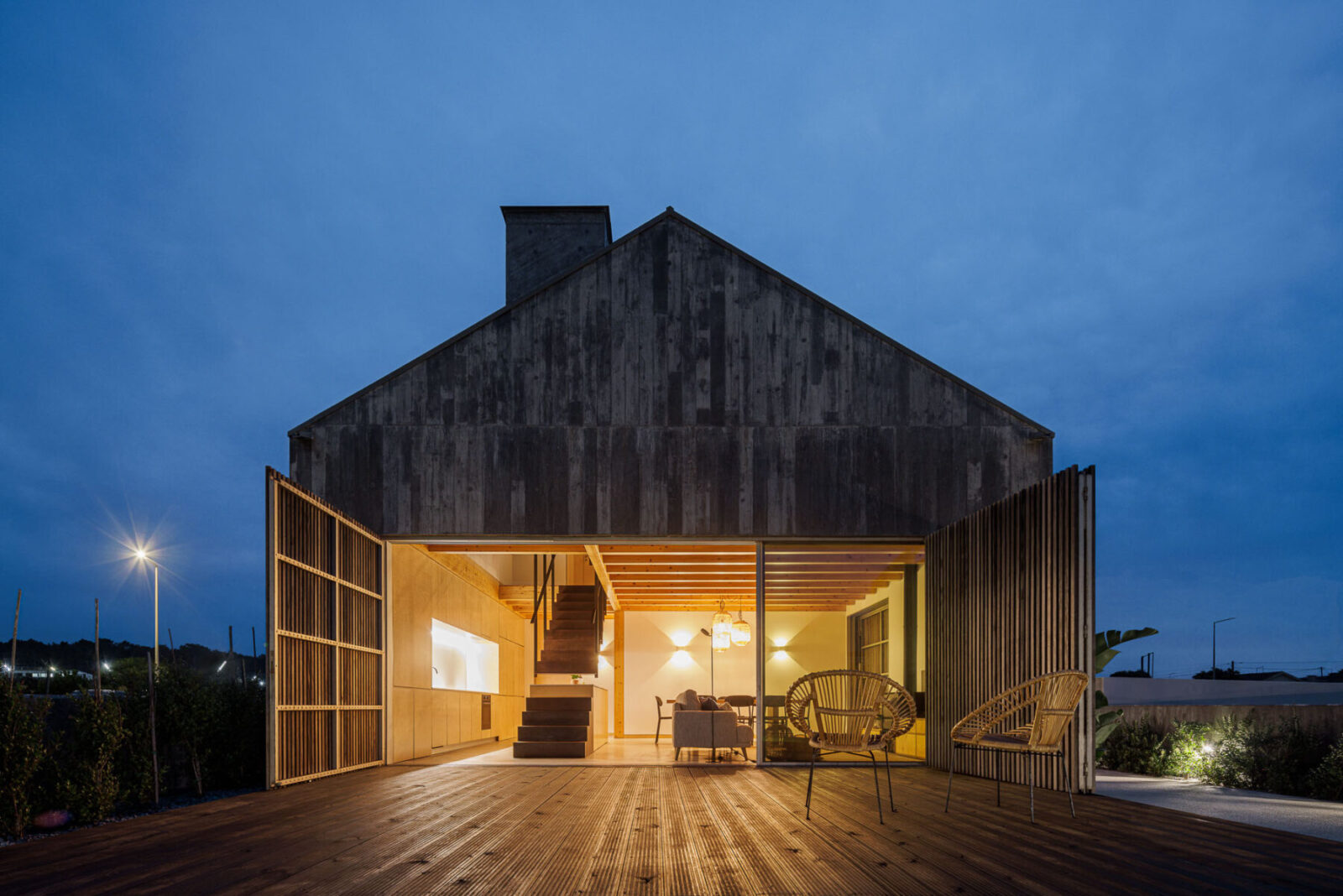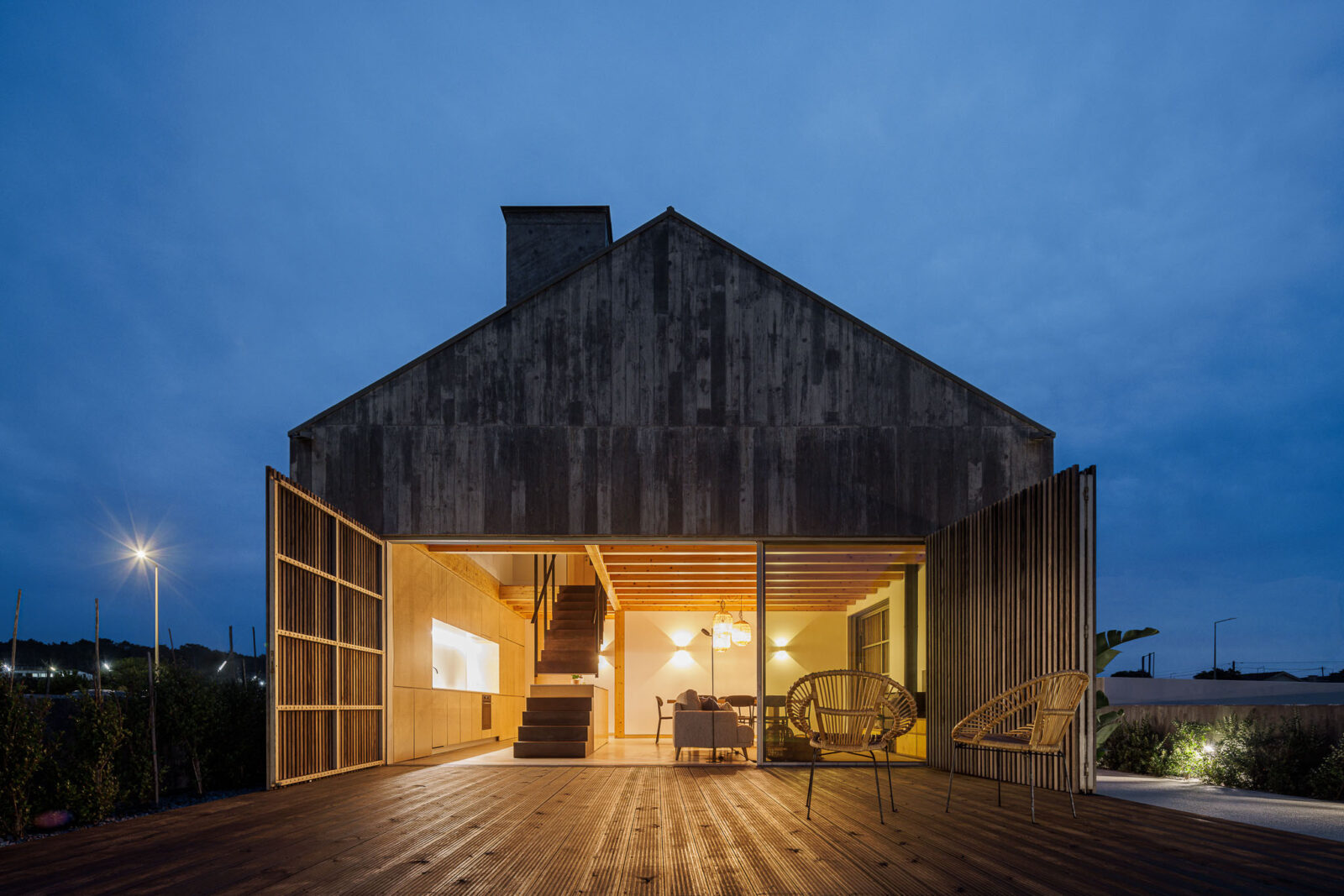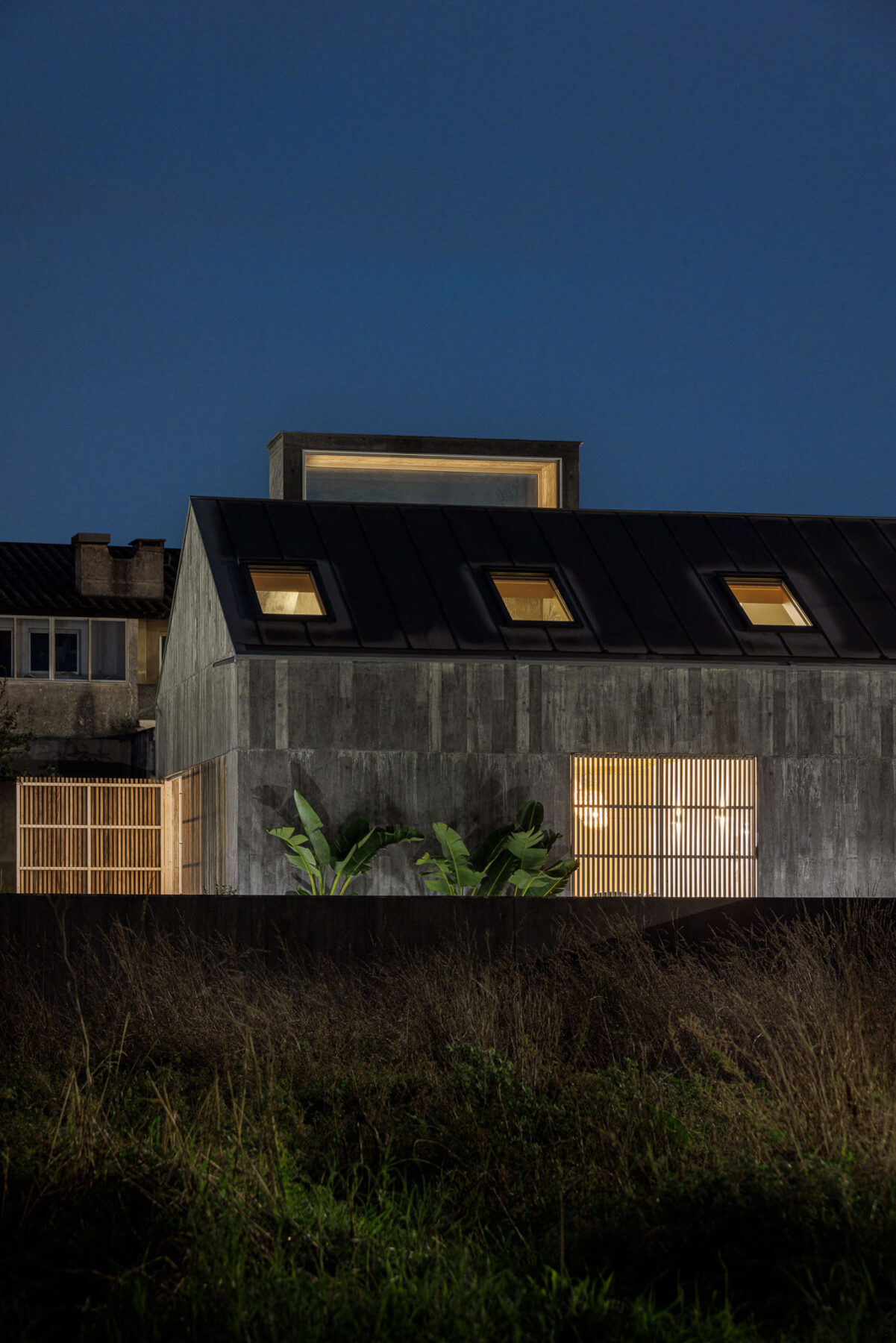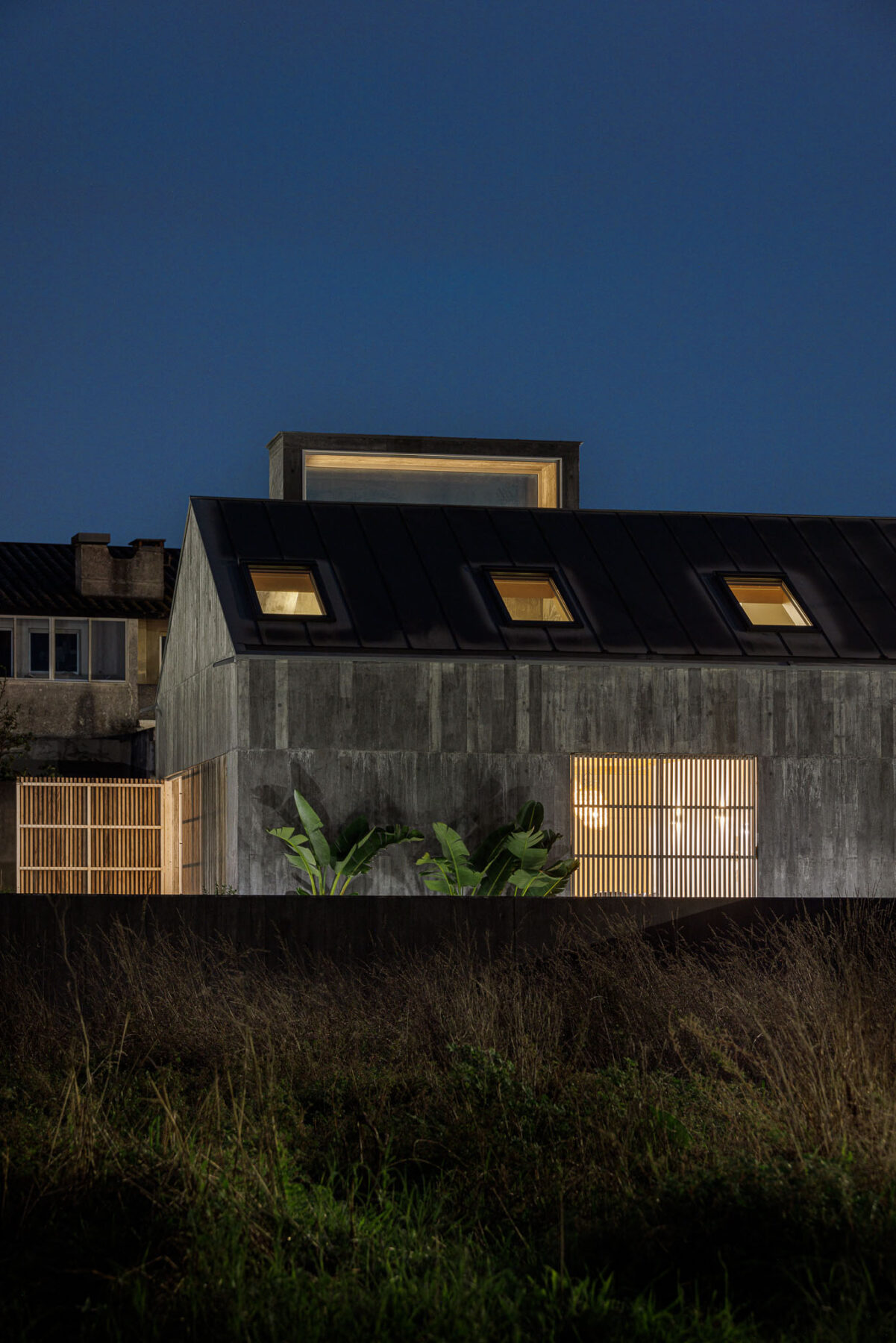 Facts & Credits
Project tiltle  Palheiro
Location Esmoriz, Portugal
Program  Residential
Status  Completed 2022
Size  160m2  
Architecture Firm  Pedro Henrique Arquiteto  (Pedro Henrique, main architect)
Collaboration João Silva, Filipe Almeida
Interior Design Ana Guedes
Architectural Photography Ivo Tavares Studio
---
You can also check out House CG in Arrifana, Portugal by Pedro Henrique Arquiteto here
READ ALSO:
Οι Μ. Παπανικολάου (MP SPARCH architects), Ρ. Σακελλαρίδου (RS SPARCH) και Ζ. Καρακινάρη (Ztopos) κέρδισαν το Α' Βραβείο στον ανοιχτό αρχιτεκτονικό διαγωνισμό ιδεών για τον νέο σταθμό Μετρό ΕΥΑΓΓΕΛΙΣΜΟΣ.