Mapping Lost Geographies is a hands-on workshop that will take place on a site at the Paliki peninsula of Kefalonia island.
This site of the workshop is located few kilometers from Lixouri above and on the west side of an olive grove, which has been identified by the late Robert Bittlestone, in his Odysseus Unbound, as the farm of Laertes. Building on Bittlestone's theory the workshop will map the man-made structures and the geological traces of "Laertes farm".
The participants will learn to efficiently identify and accurately document architectural remnants via photogrammetric methods.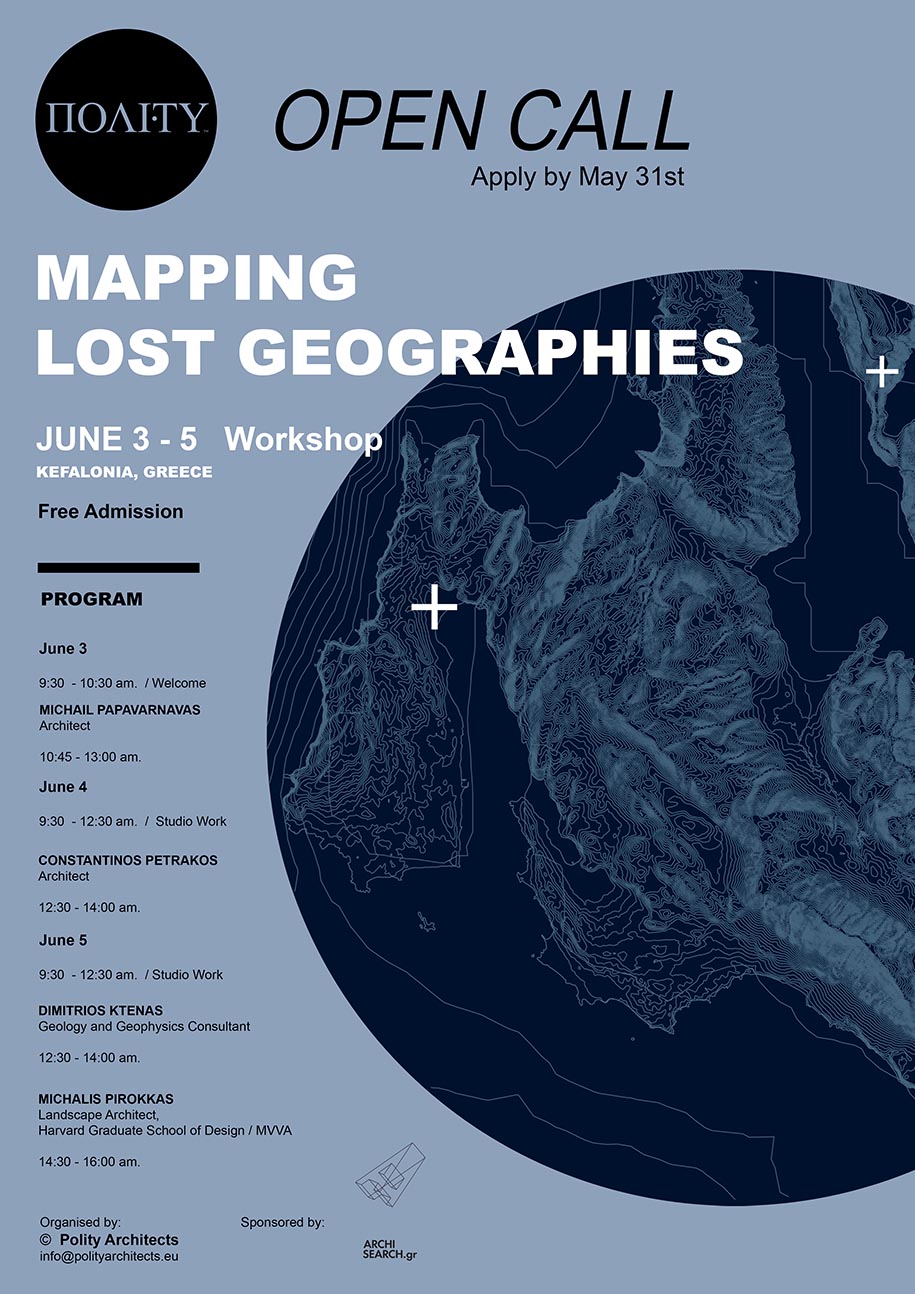 This workshop stands at a juncture where the availability of innovative technologies provides new methods of site analysis. We will walk through topographic diagrams and maps (Hellenic Military Geographical Service, HMGS), aerial photographs by using unmanned aerial vehicles (UAVs) and satellite images accompanied by extensive fieldwork.
In particular, we will investigate the old river terraces by studying the slope of the river terrace and date the chronology of the ancient rivers through geological time.
The fieldwork data (topography and drainage networks) will be confirmed with global positioning system (GPS) data and use of geographical information system techniques (GIS).
Finally, a digitally (3D) terrain model of the study region will be constructed by the aid of specialised GIS functions. The workshop is taught by Michail Papavarnavas, Constantinos Petrakos, Dr Dimitrios Ktenas and Michalis Pirokkas.
Topics Covered:
Geomorphological site mapping
Mapping technique/system using UAVs
Remote sensing methods
Structure from motion (SfM) photogrammetric method
3D point cloud post-processing
3D digital surface modelling
Geoarchaeology
Agenda
Workshop title  Mapping Lost Geographies
Location             Kefalonia, Greece
Dates                  June, 3-5
Admission         free
Info / apply      info@polityarchitects.eu
Tutors                Michail Papavarnavas, Constantinos Petrakos, Dr Dimitrios Ktenas, Michalis Pirokkas
Sponsored by   Archisearch.gr


Apply to Mapping Lost Geographies Workshop by May 31st!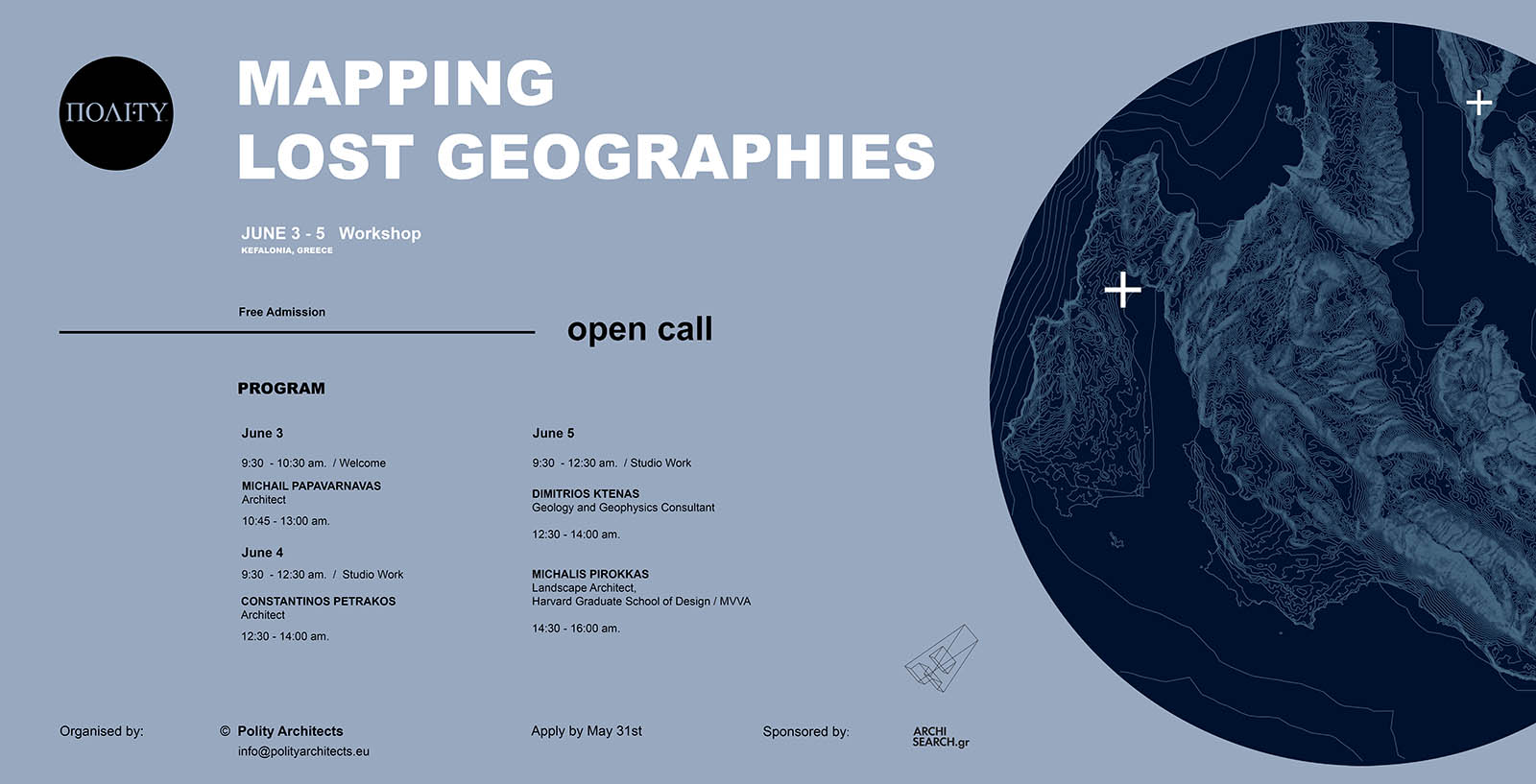 READ ALSO:
CASA CHACALA | CoA arquitectura & Estudio Macias Peredo