text in

EN, GR
Exereton is a health food store, making use of nuts and dried fruits as primary stuff for numerous different products, conceived as a space that seems to exist outside of time, plumbing its identity to create a made-to-measure environment.
Several period references and materials have been mixed wielding a geometric sensibility, to blend them in a lush, unified though, whole.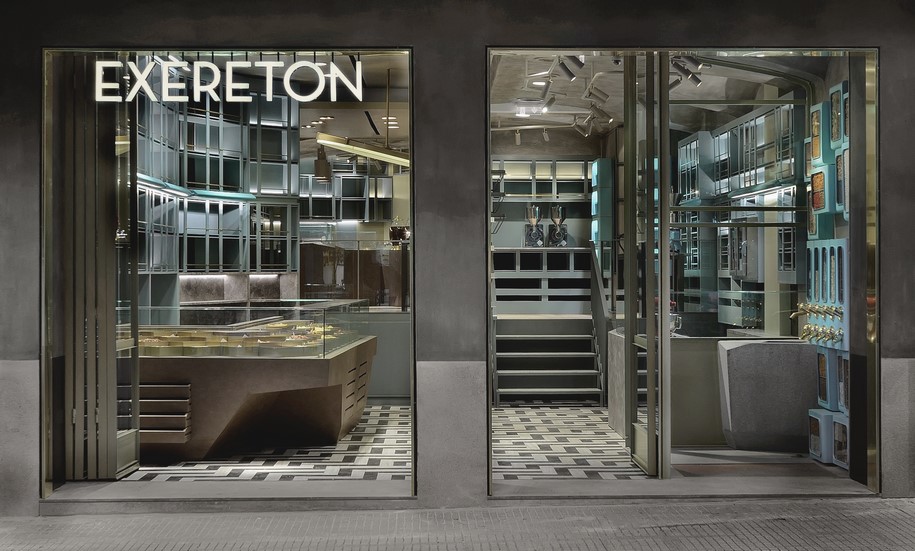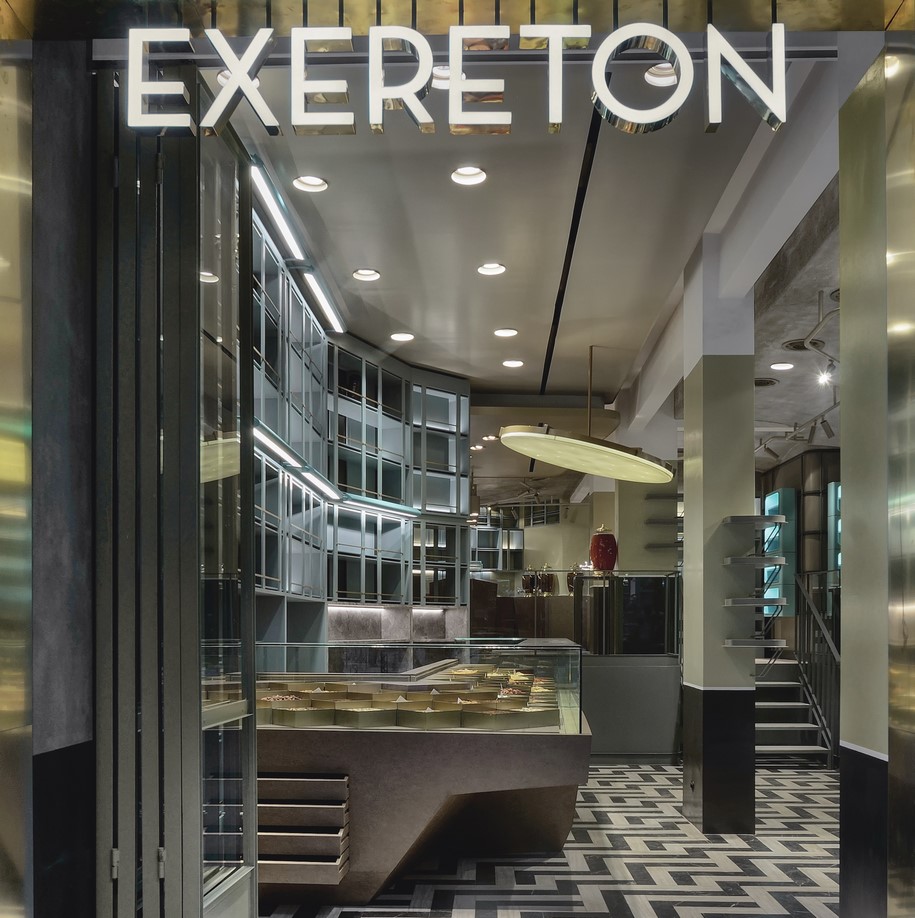 A deliberate and conscious entropy, enhanced by juxtaposition of influences and contrasts, has been achieved through the exploitation of the unconventional space's outline and levels, resulted by the conjunction of a ground floor store and an upraised apartment.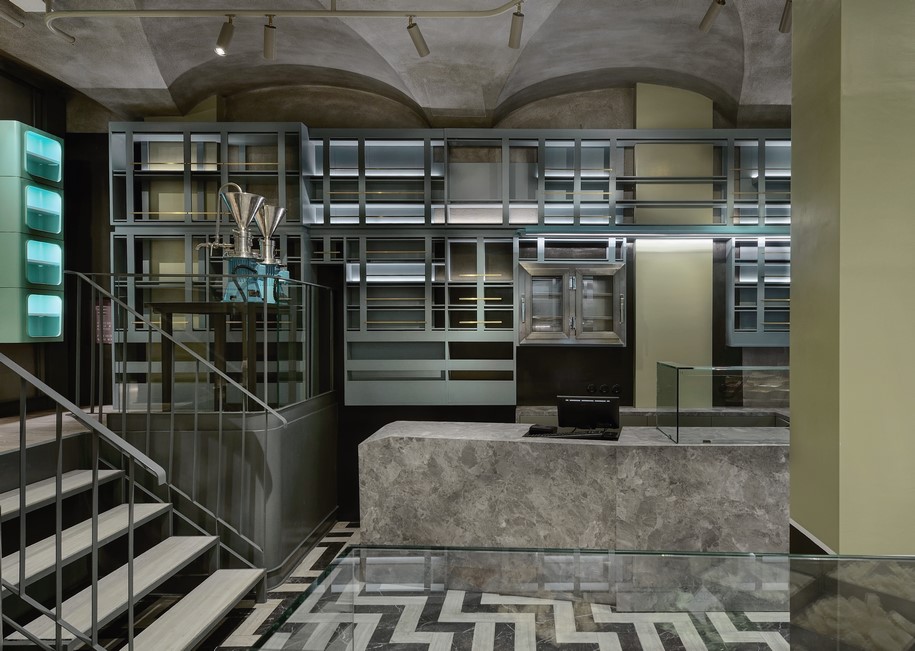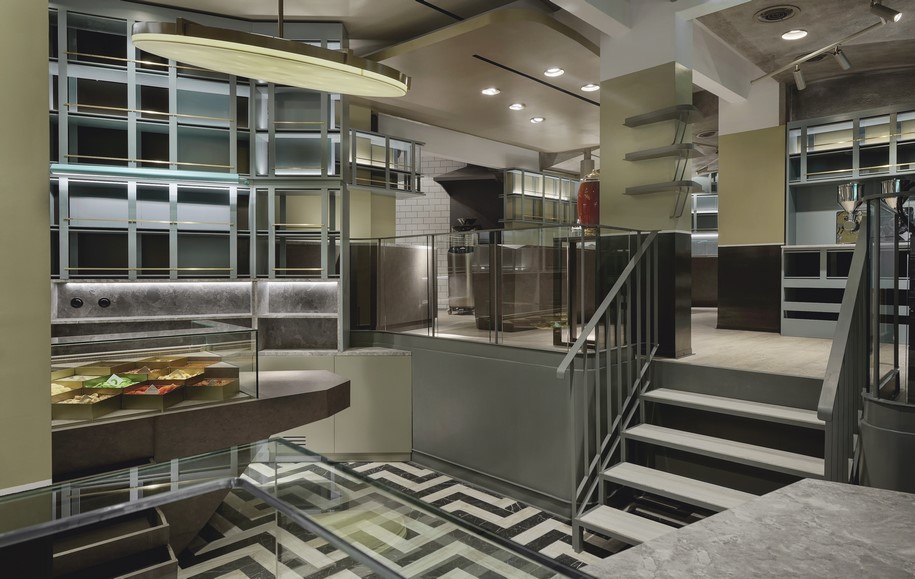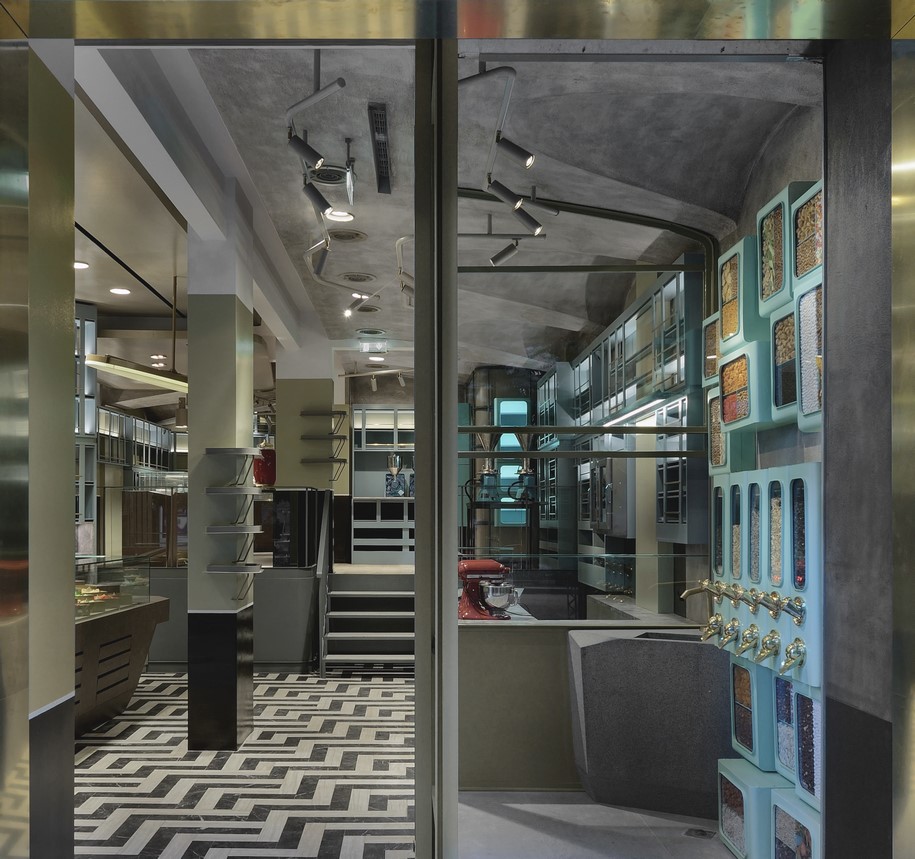 Facts & Credits
Project title: Exereton
Architecture: Karalasos – operaday architects
Location Thessaloniki
Year 2017
Project type Health Food Store
Floor area Commercial area 90 sq.m._ Total area 140 sq.m.
Photos: Vavdinoudis – Dimitriou / studiovd

---
Το Exereton είναι ένα κατάστημα ειδών υγιεινής διατροφής που αξιοποιεί την πρώτη ύλη ξηρών καρπών και φρούτων, για αναρίθμητους κωδικούς προϊόντων (προσυσκευασμένων ή όχι) και διαφορετικών κατευθύνσεων διατροφής.

Χώρος που θέλει να υπάρχει έξω από τον χρόνο με ανάπτυξη πολλών και σαφών ιστορικών αναφορών, υλικών και τεχνοτροπιών, ακροβατώντας σε λεπτούς γεωμετρικούς χειρισμούς που καθοδηγούν ένα πλουσιοπάροχο, ενοποιημένο και στιβαρό ταυτόχρονα σύνολο.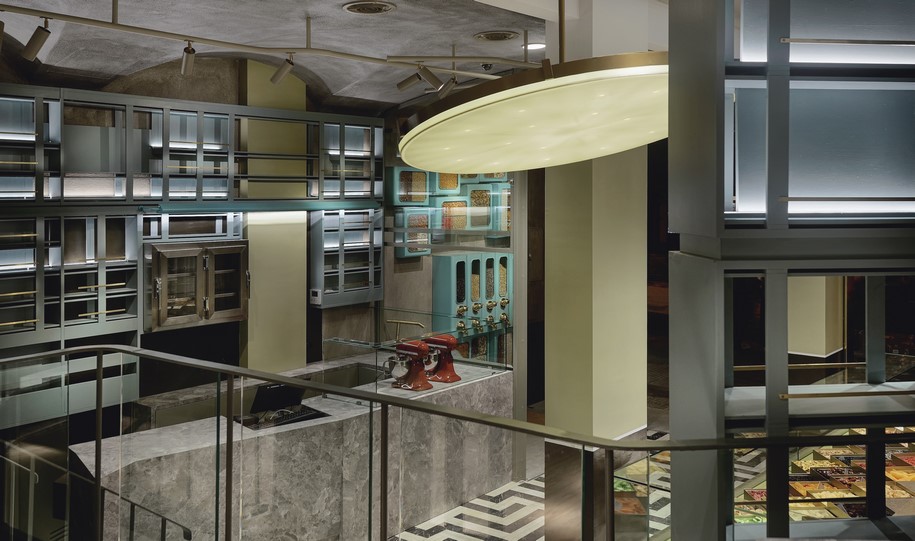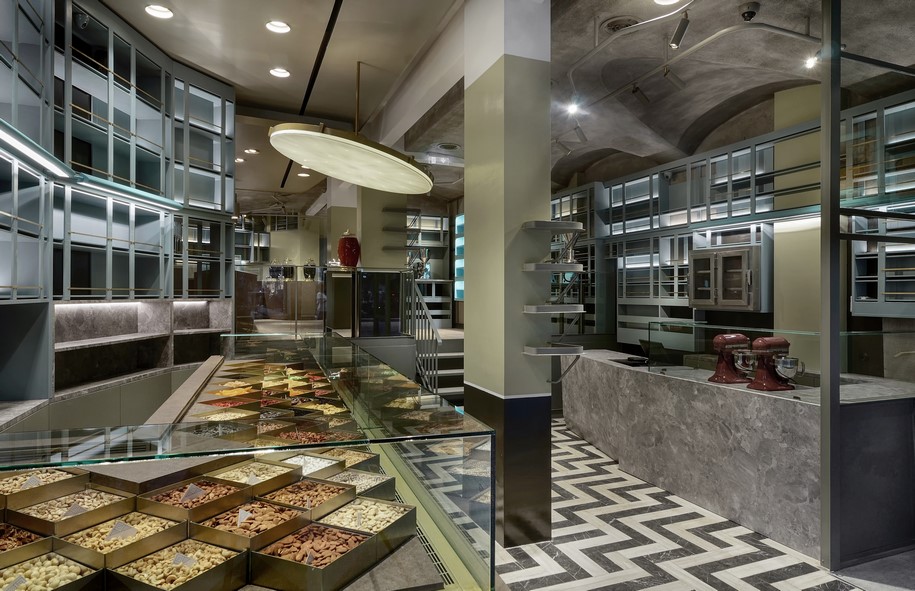 Το ακανόνιστο περίγραμμα ενός φαινομενικά ορθογωνικού χώρου καθώς και η διαφορά των επιπέδων, που προέκυψαν μετά από πράξη συνένωσης ισόγειου διαμερίσματος και ανώγειου διαμερίσματος, σε συνδυασμό με το πολυποίκιλο των ειδών πώλησης, υπήρξαν το έναυσμα για την ανάπτυξη μιας συνειδητής και ελεγχόμενης τυχαιότητας που υπηρετείται από αλληλεπικαλύψεις επιρροών και εσκεμμένων αντιθέσεων.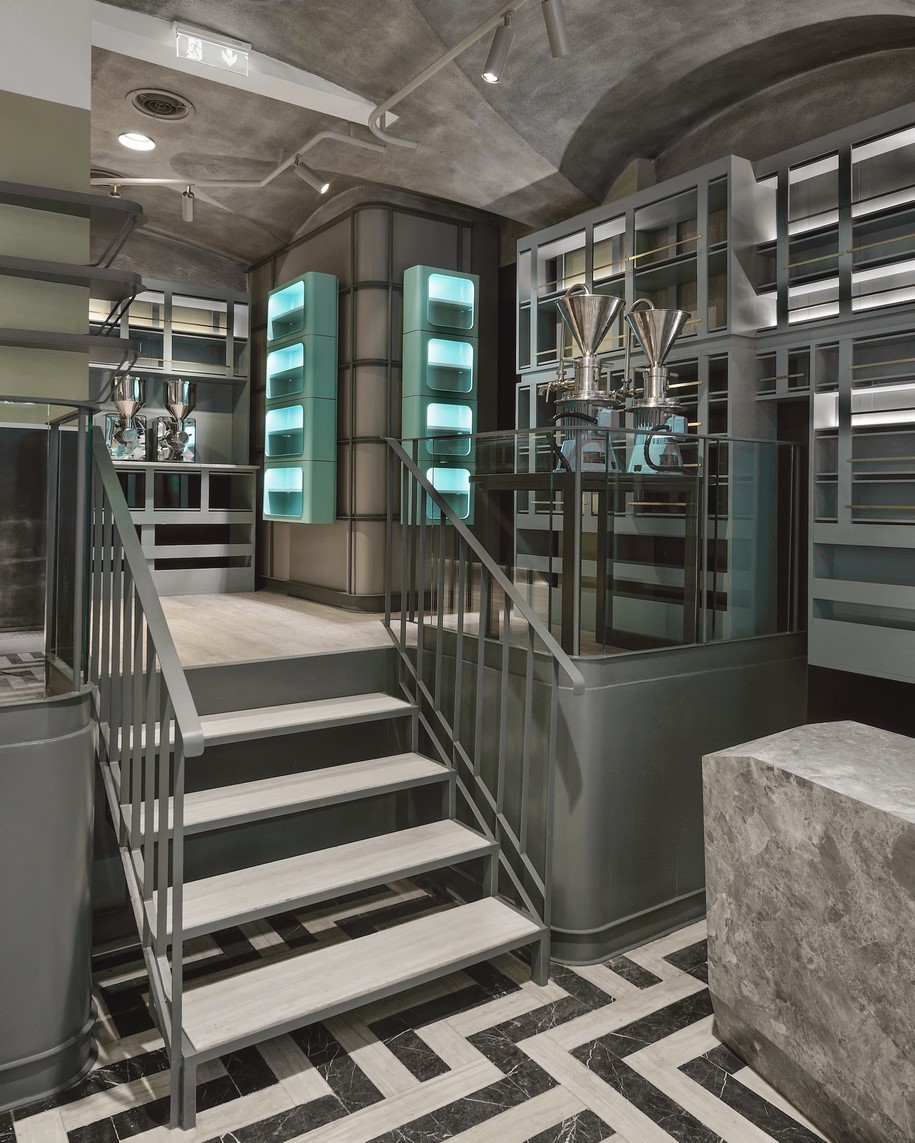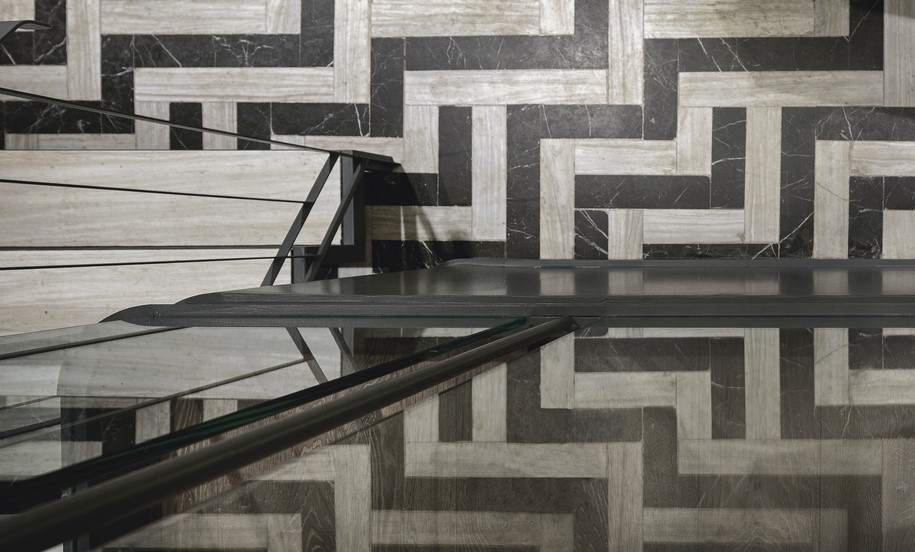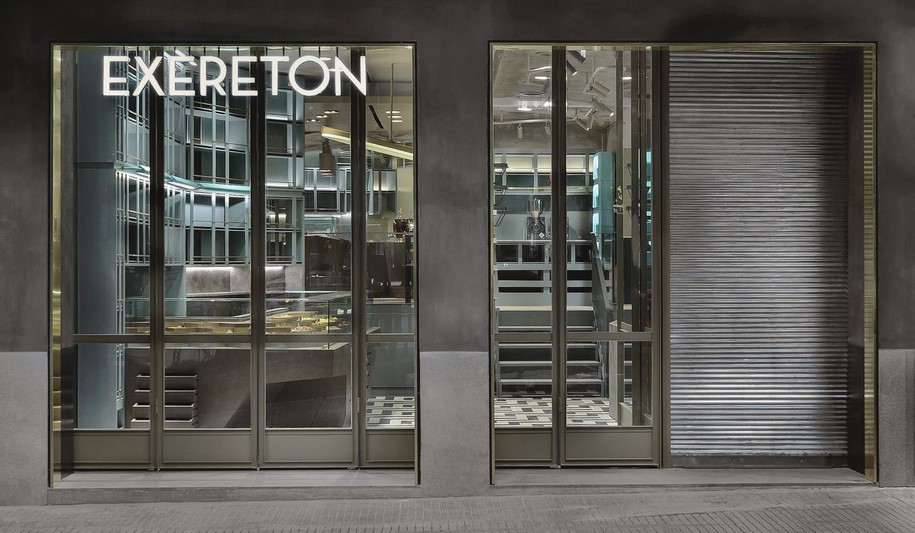 Στοιχεία έργου
Τίτλος έργου: Exereton
Αρχιτέκτονας: Karalasos – operaday architects
Τοποθεσία: Θεσσαλονίκη
Έτος:  2017
Είδος έργου: Κατάστημα υγιεινής διατροφής
Επιφάνεια: Εμπορικός χώρος 90 τ.μ. _ Συνολικός χώρος 140 τ.μ.
Φωτογραφίες: Βαβδινούδης – Δημητρίου / studiovd
READ ALSO:
Dakar Congress Center | Tabanlıoğlu Architects