Peter Pichler Architecture completed Hotel Milla Montis located in a plot characterised by its impressive panoramic views of the Dolomites Mountains in Maranza village, South Tyrol, Italy drawing inspiration from the vernacular architecture of the region and aiming to a contemporary reinterpretation of the classic wooden barn.
-text by the authors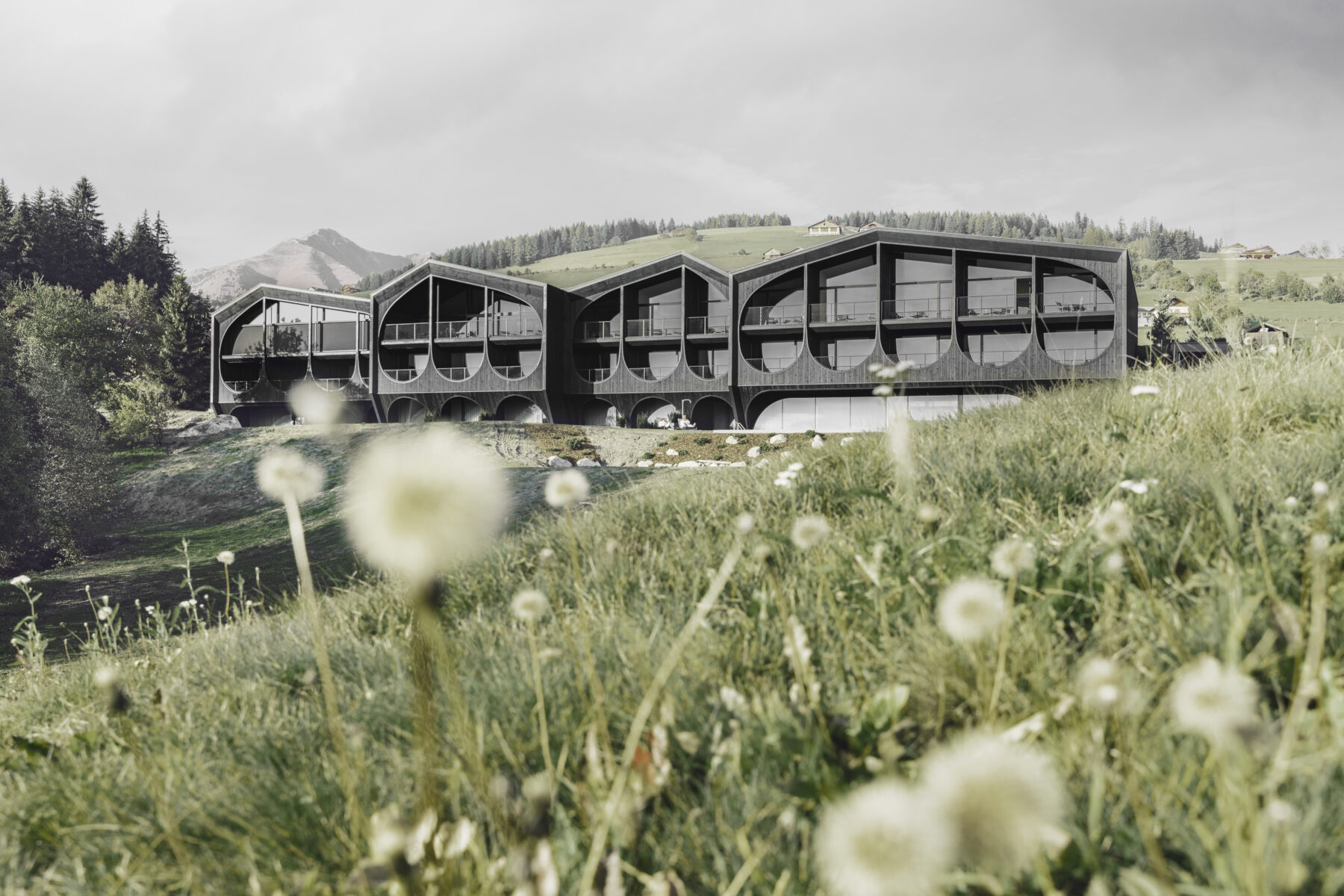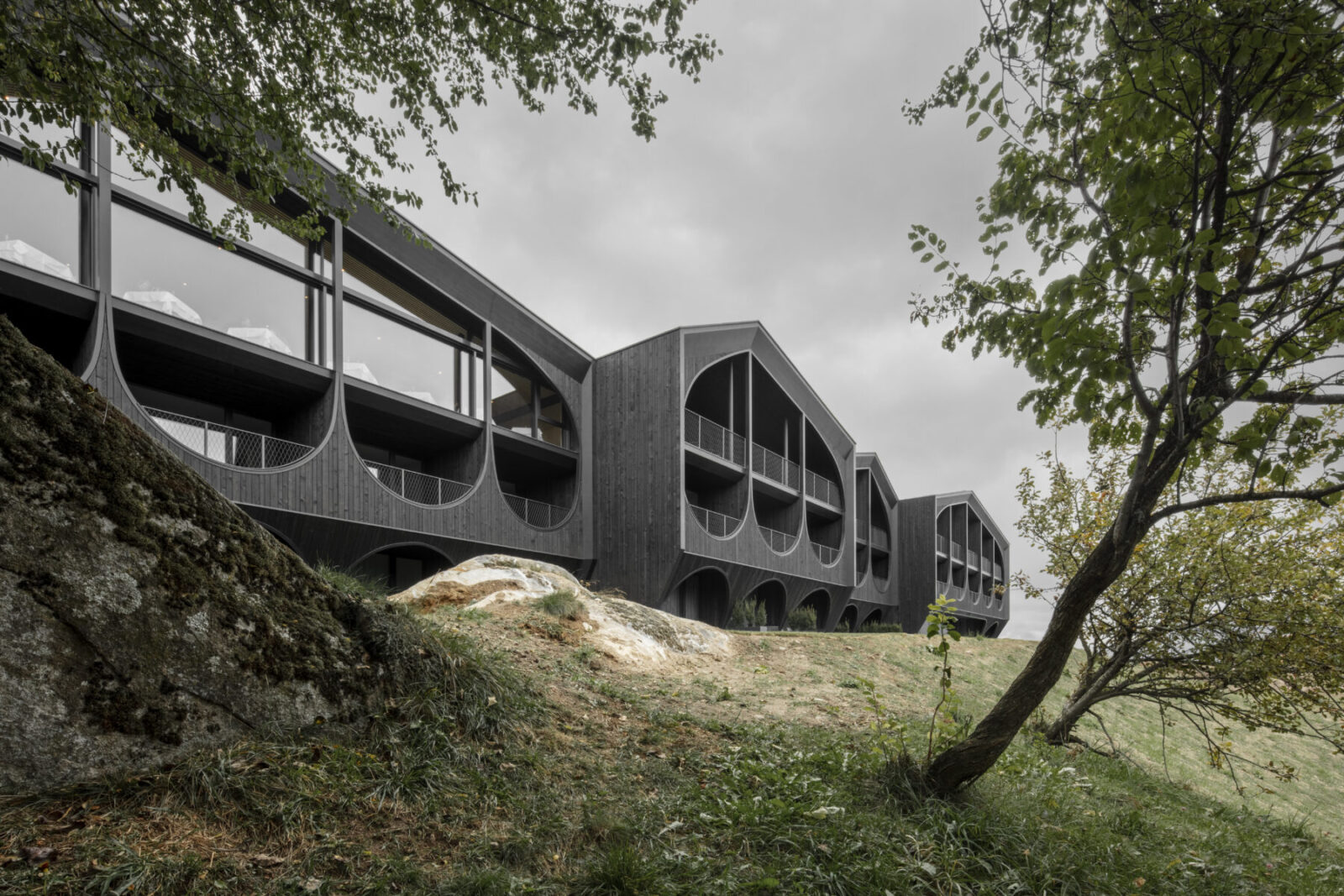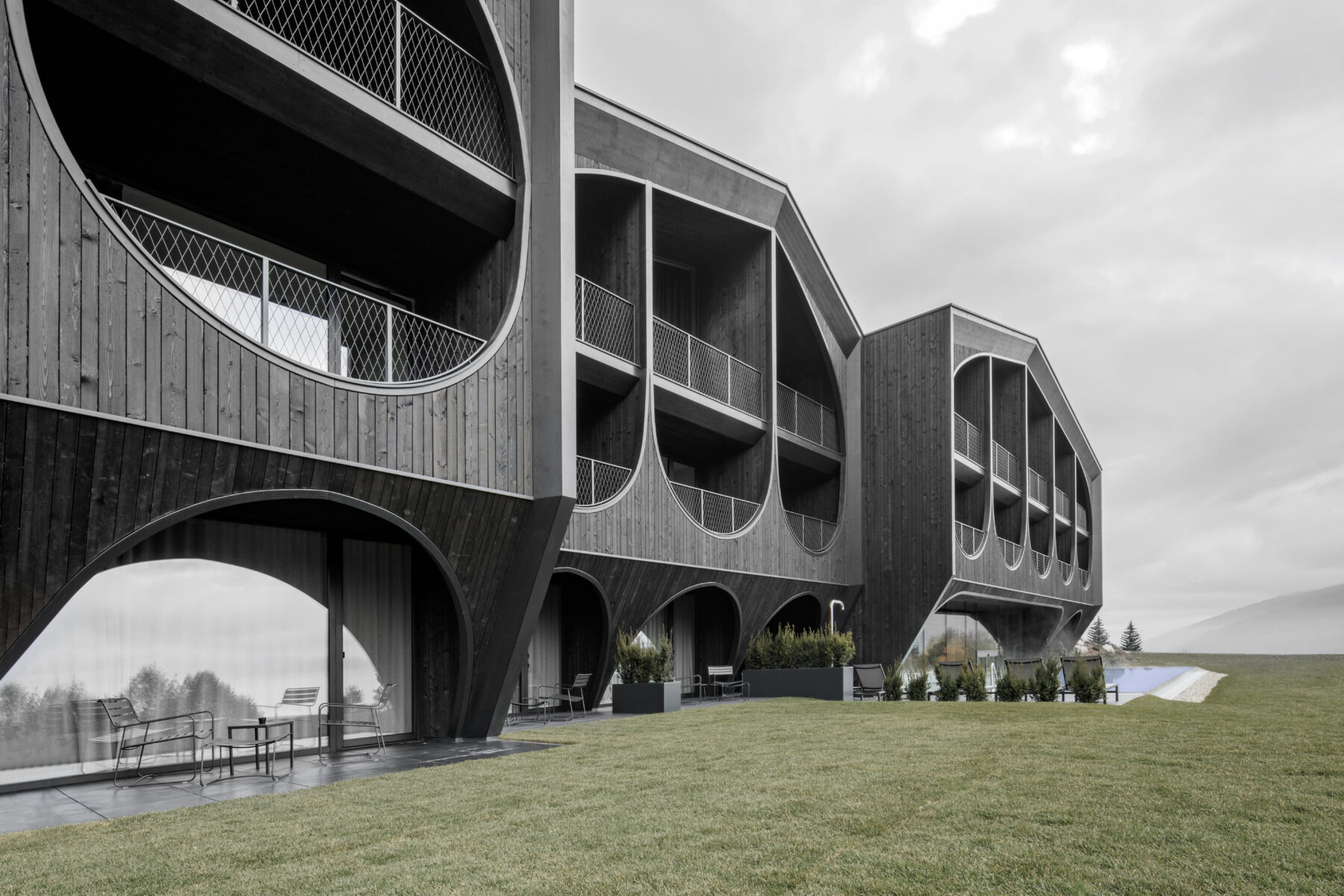 Peter Pichler Architecture won an invited competition in 2019 to design a new hotel in northern Italy. The new Hotel Milla Montis was inaugurated in October 2020. The hotel is located in Maranza, in the Italian region of South Tyrol. Meadows and fields surround the well-shaped mountain of the small Alpine village, just above Puster Valley, a tourist destination well known for its marvelous hiking routes. The project location is characterized by its unique scenery and impressive panoramic views of the Dolomites Mountains.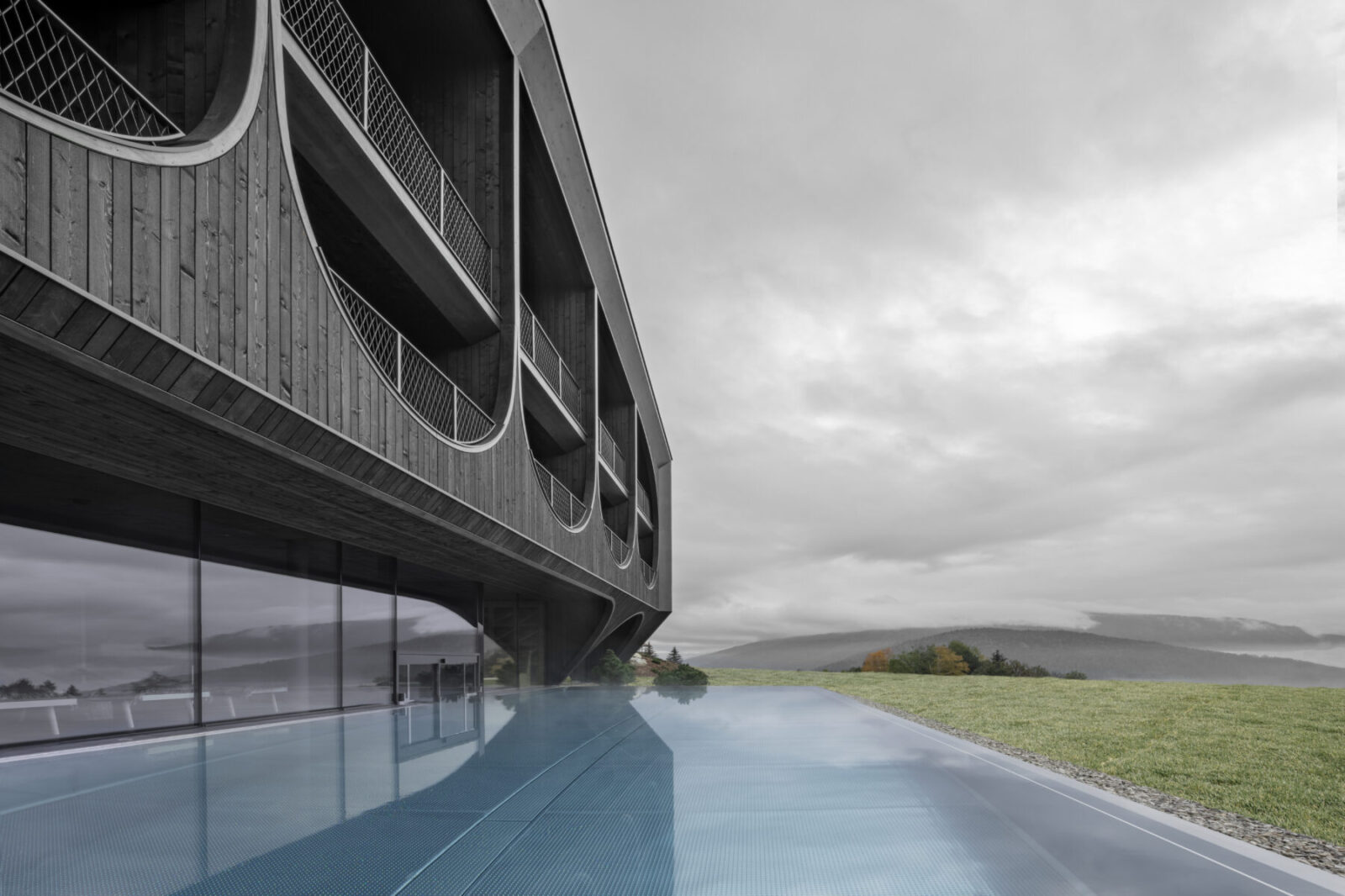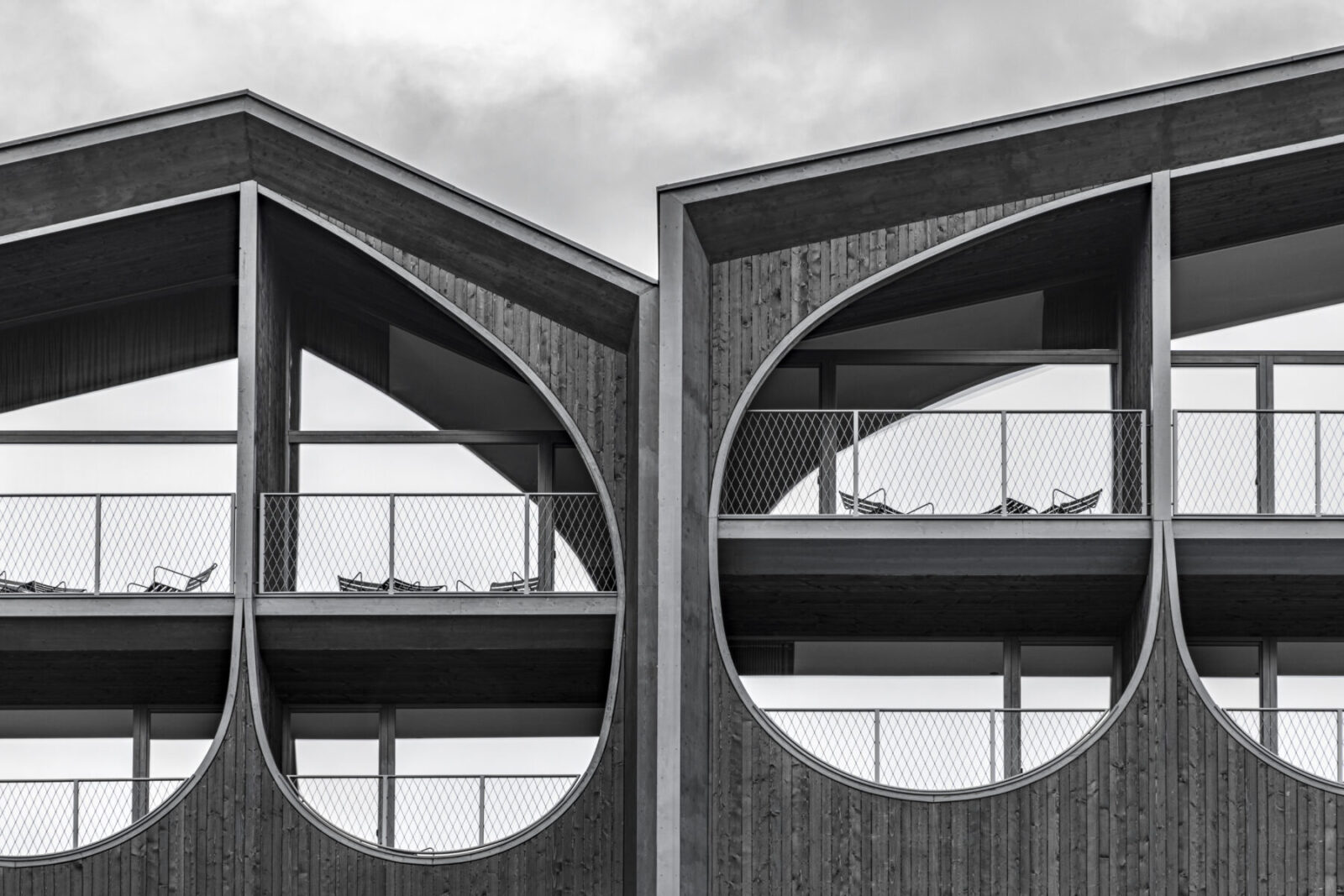 The new hotel structure is fragmented into four shifted volumes to break down the scale of the entire structure while at the same time respecting the scale of the surrounding buildings. The composition is inspired by the vernacular architecture of the region and the classic wooden barn reinventing a contemporary reinterpretation of this typology.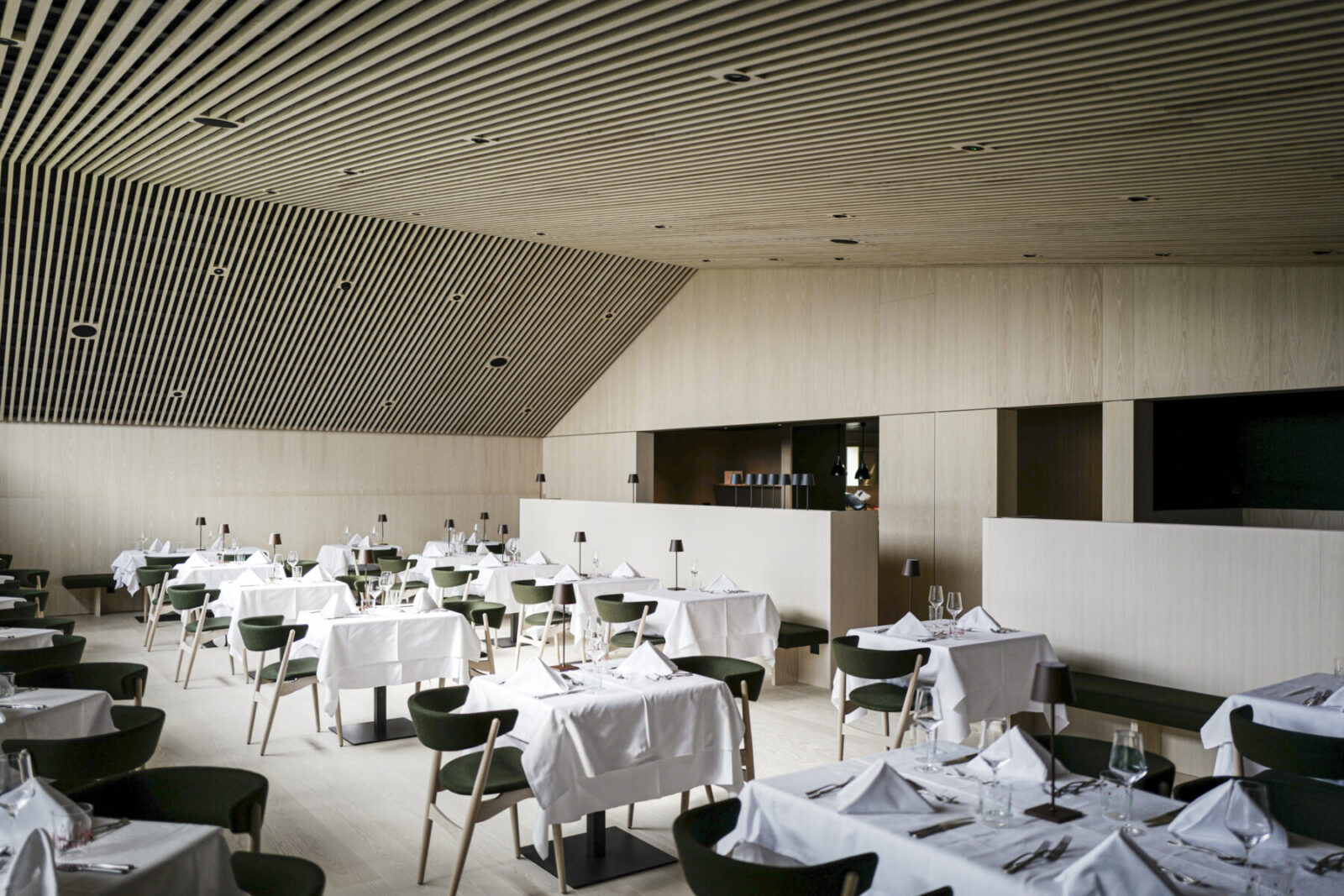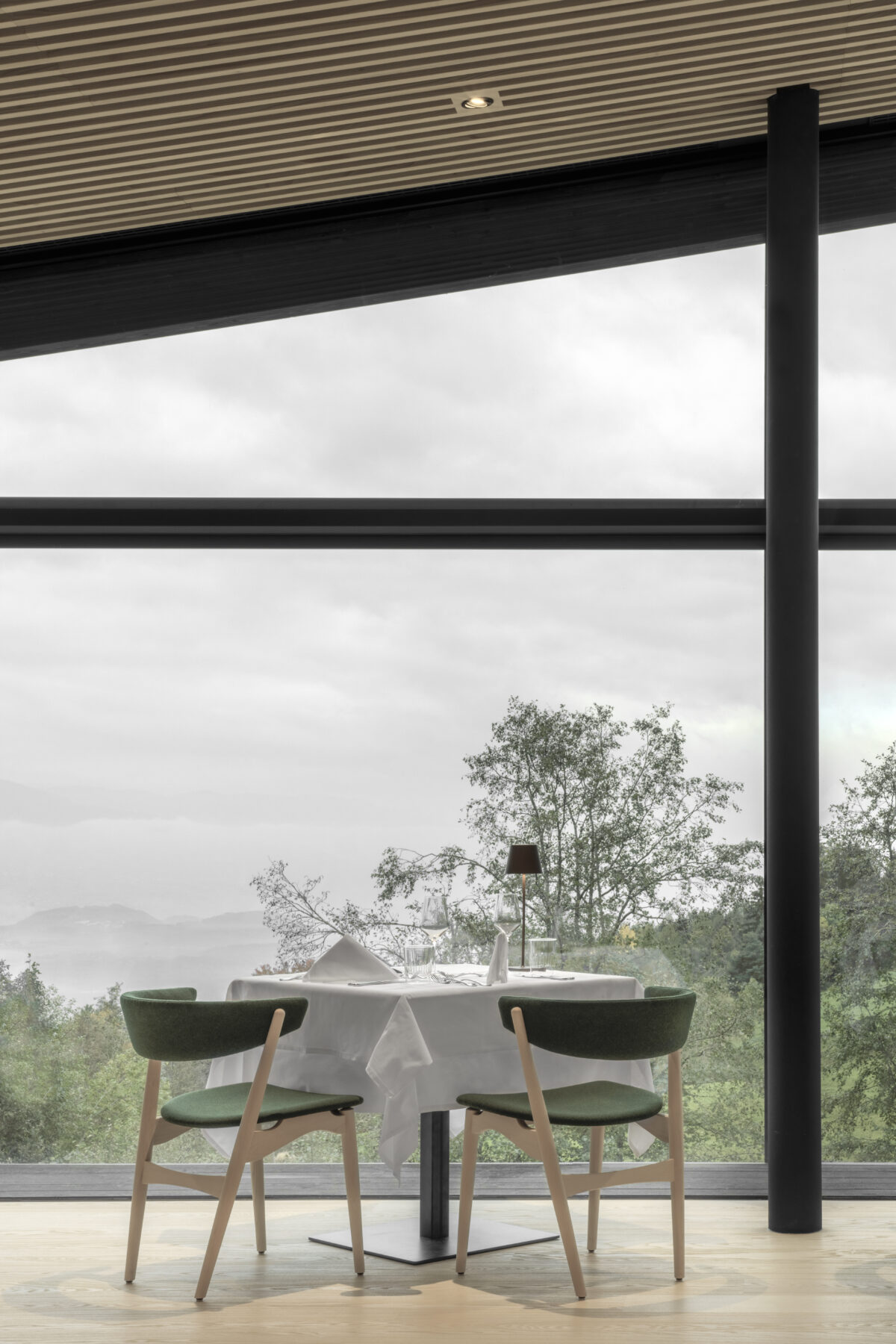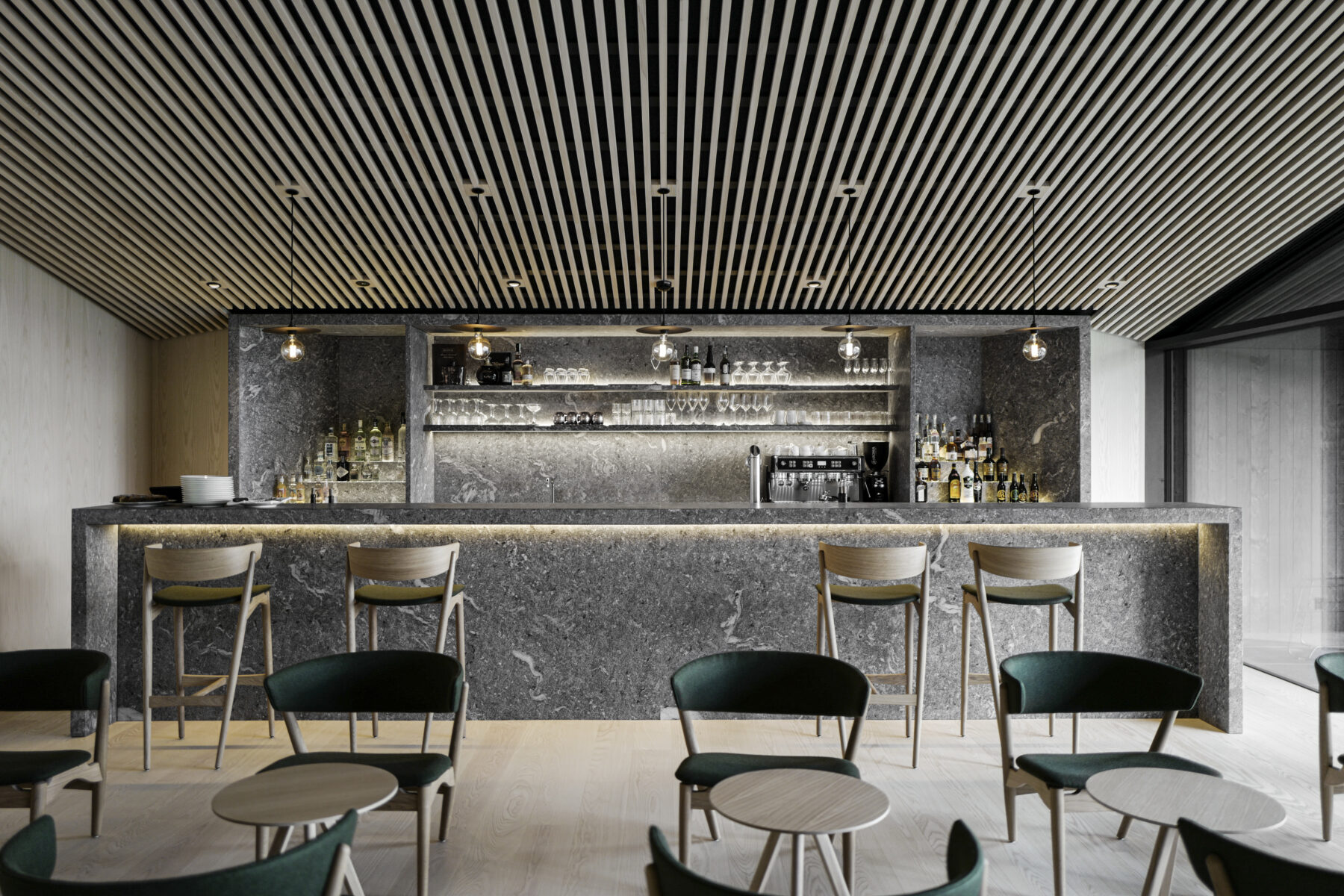 The curved shape of the exoskeleton façade is inspired by the pitchfork used by local farmers.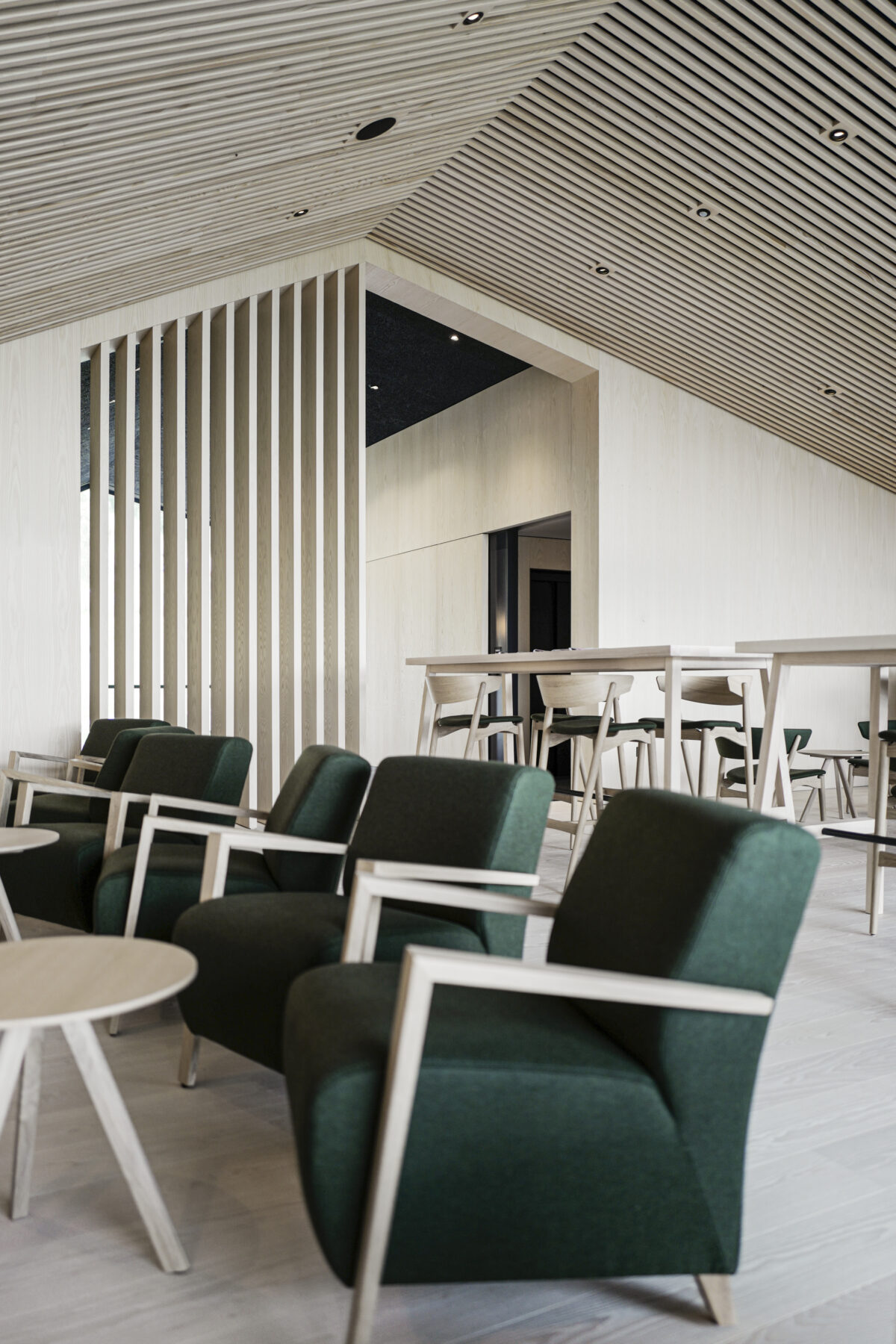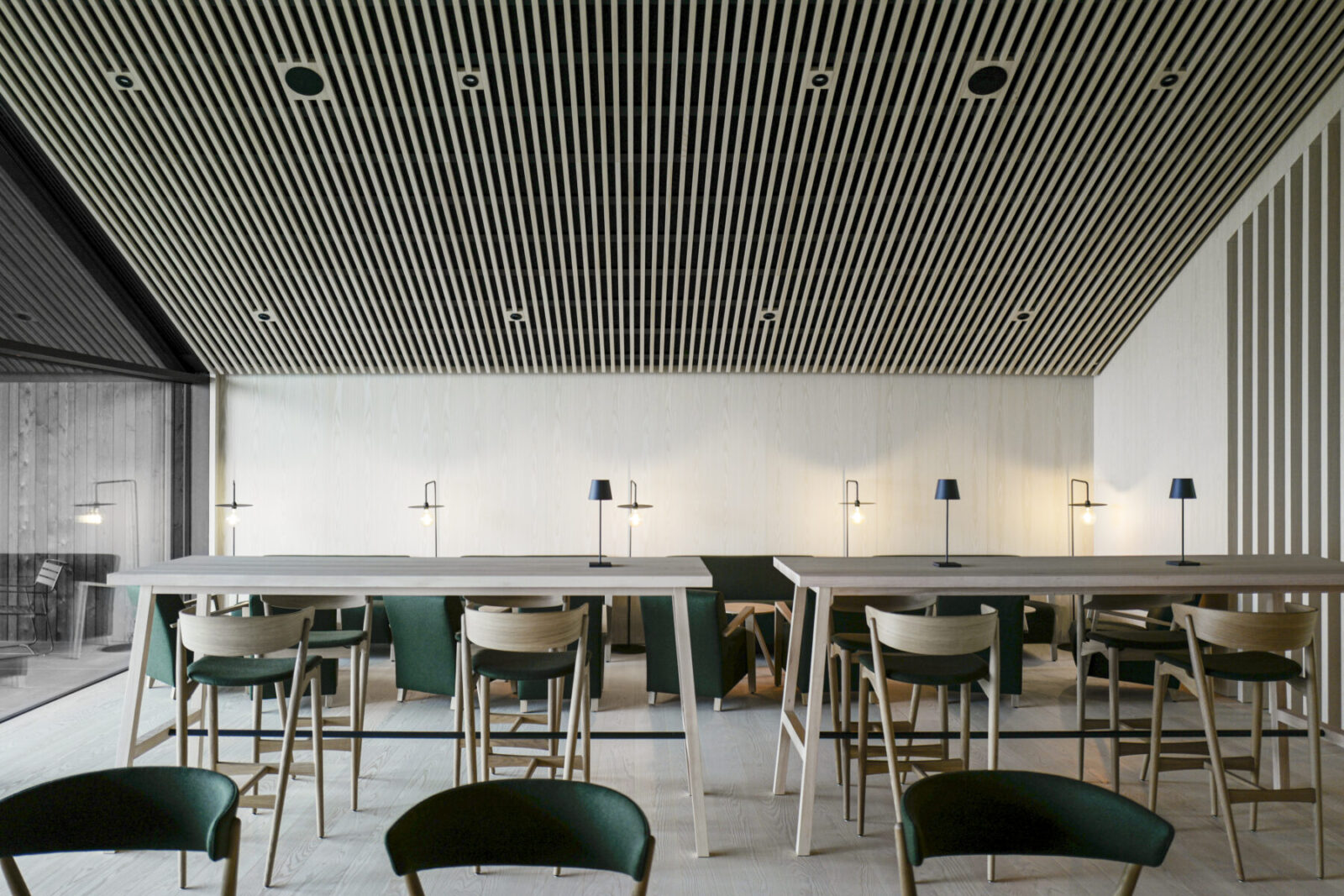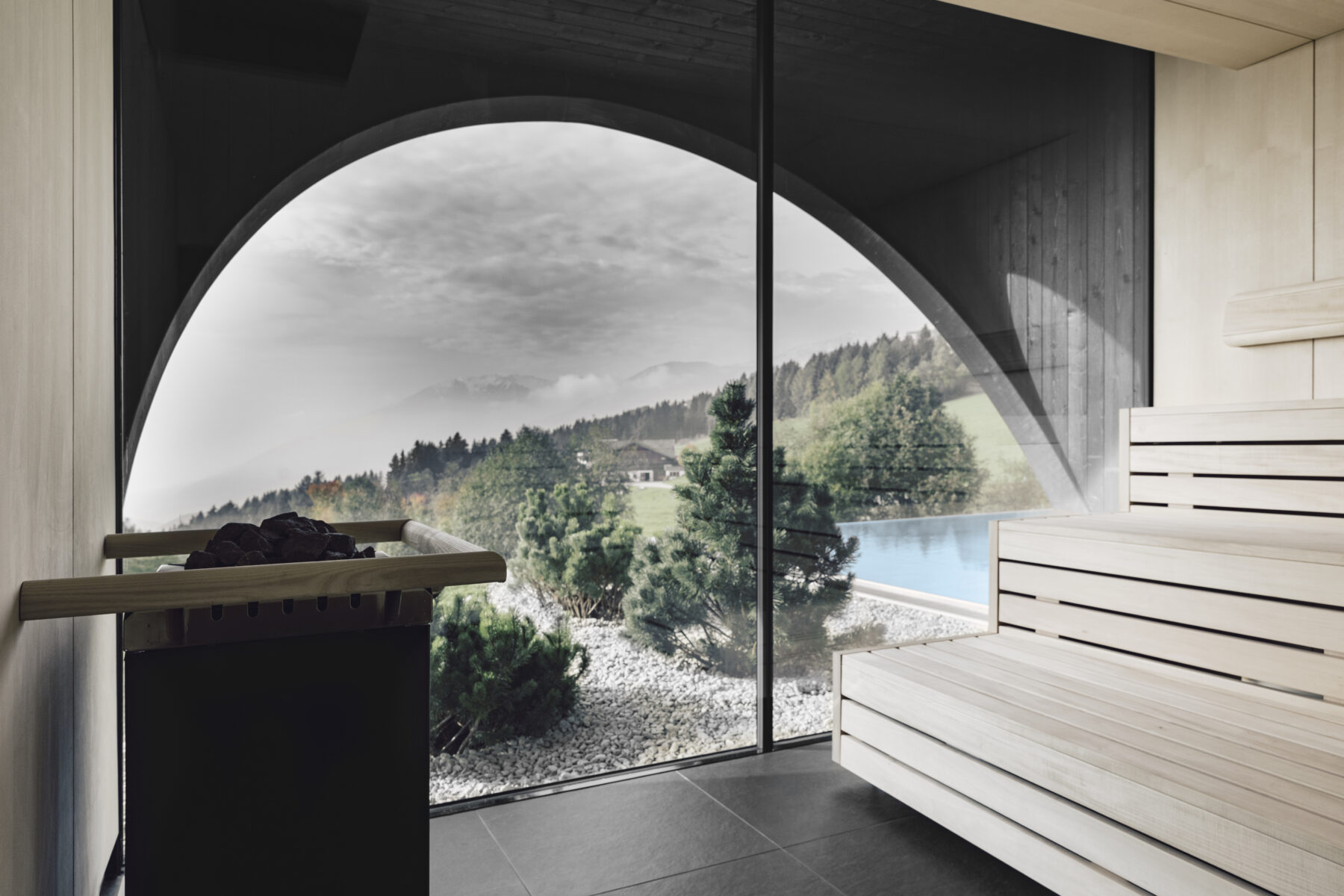 Maranza is a small village in South Tyrol with a significate agricultural background. The interiors are simple and functional, a timeless Alpine style. Ash wood is combined with typical green loden textiles, adding a dash of color giving continuity to the natural palette of the surrounding landscape.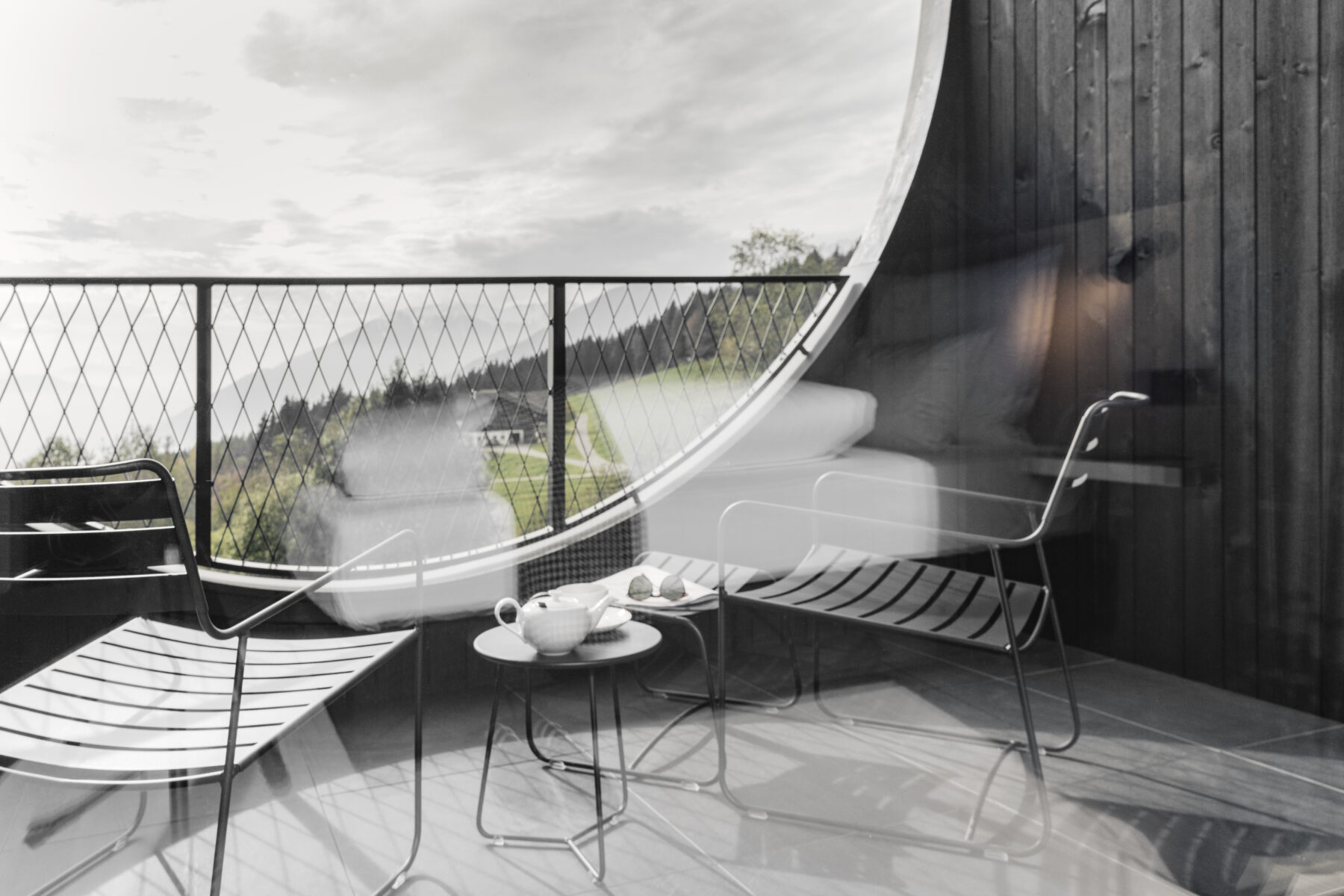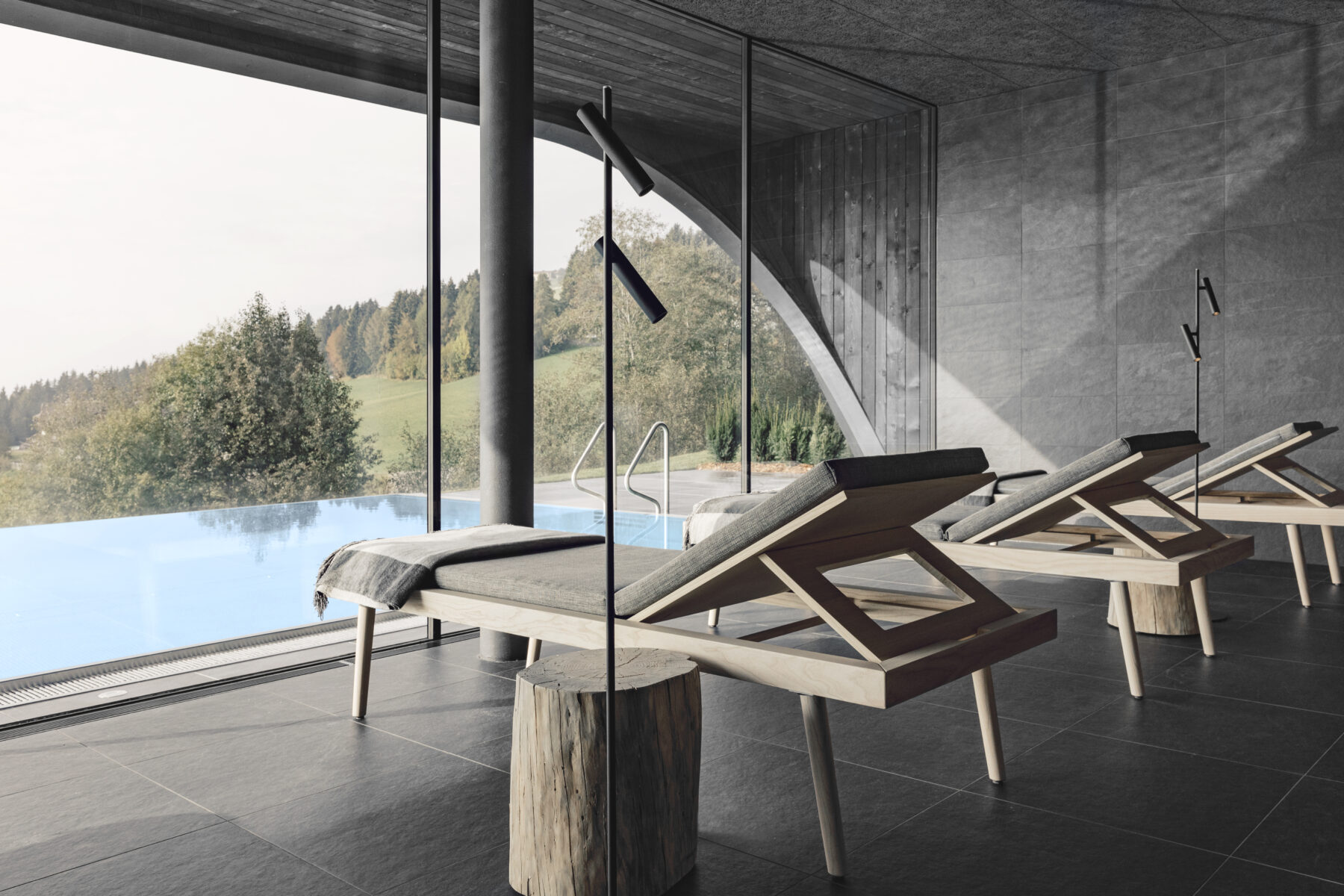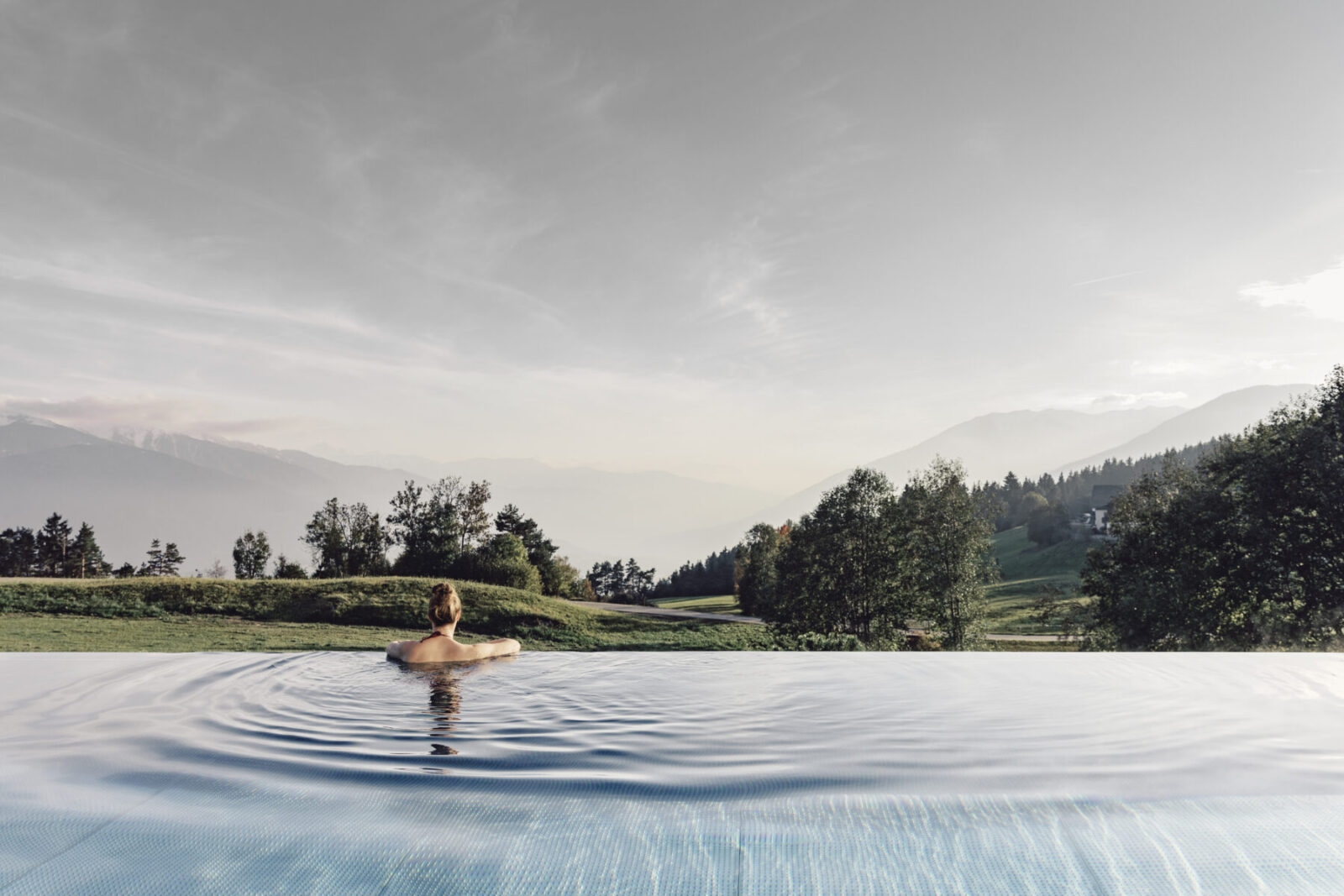 Wood is the main protagonist of the project, both outside and inside, creating contrast with the exterior blackened wood and the interior lightwood.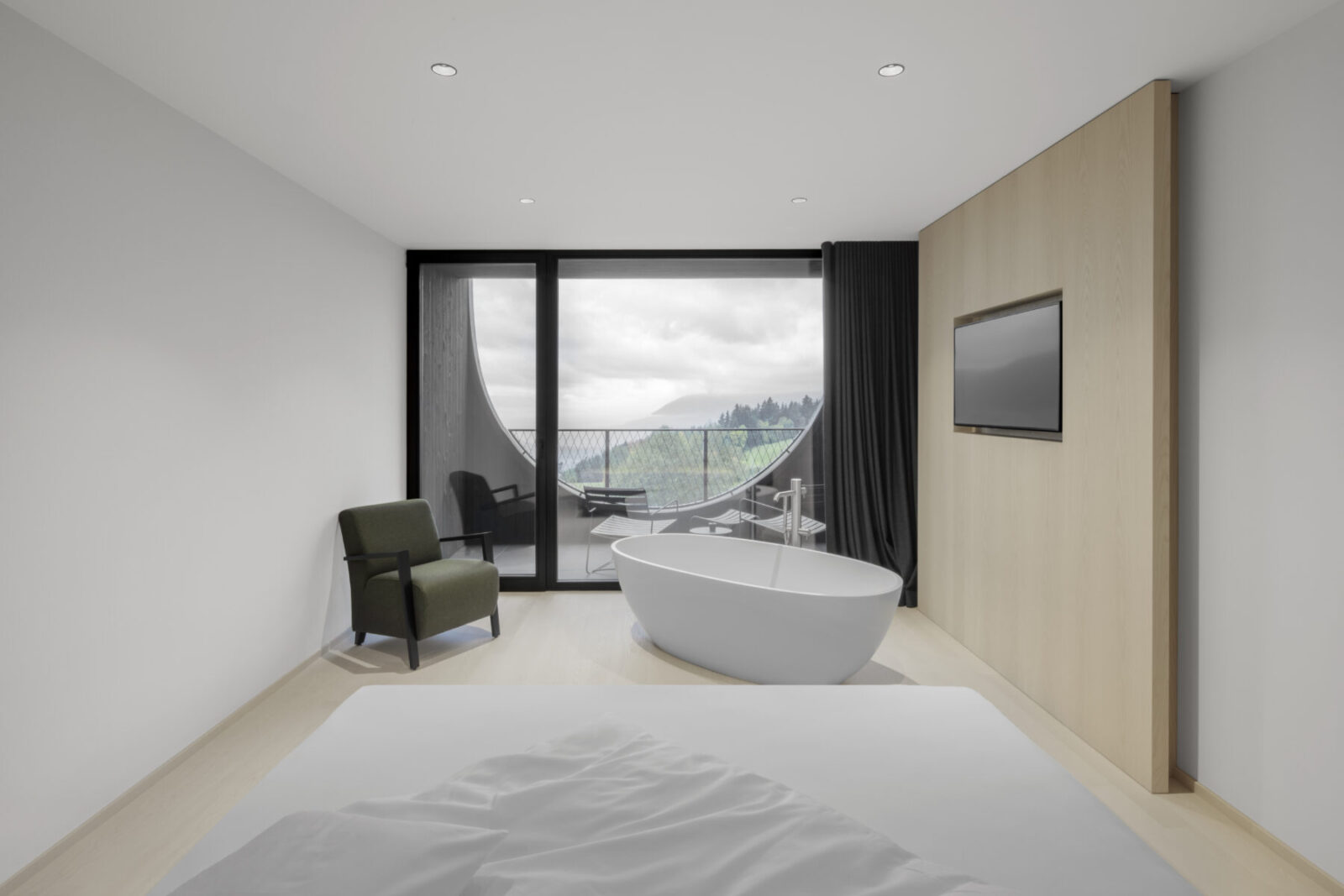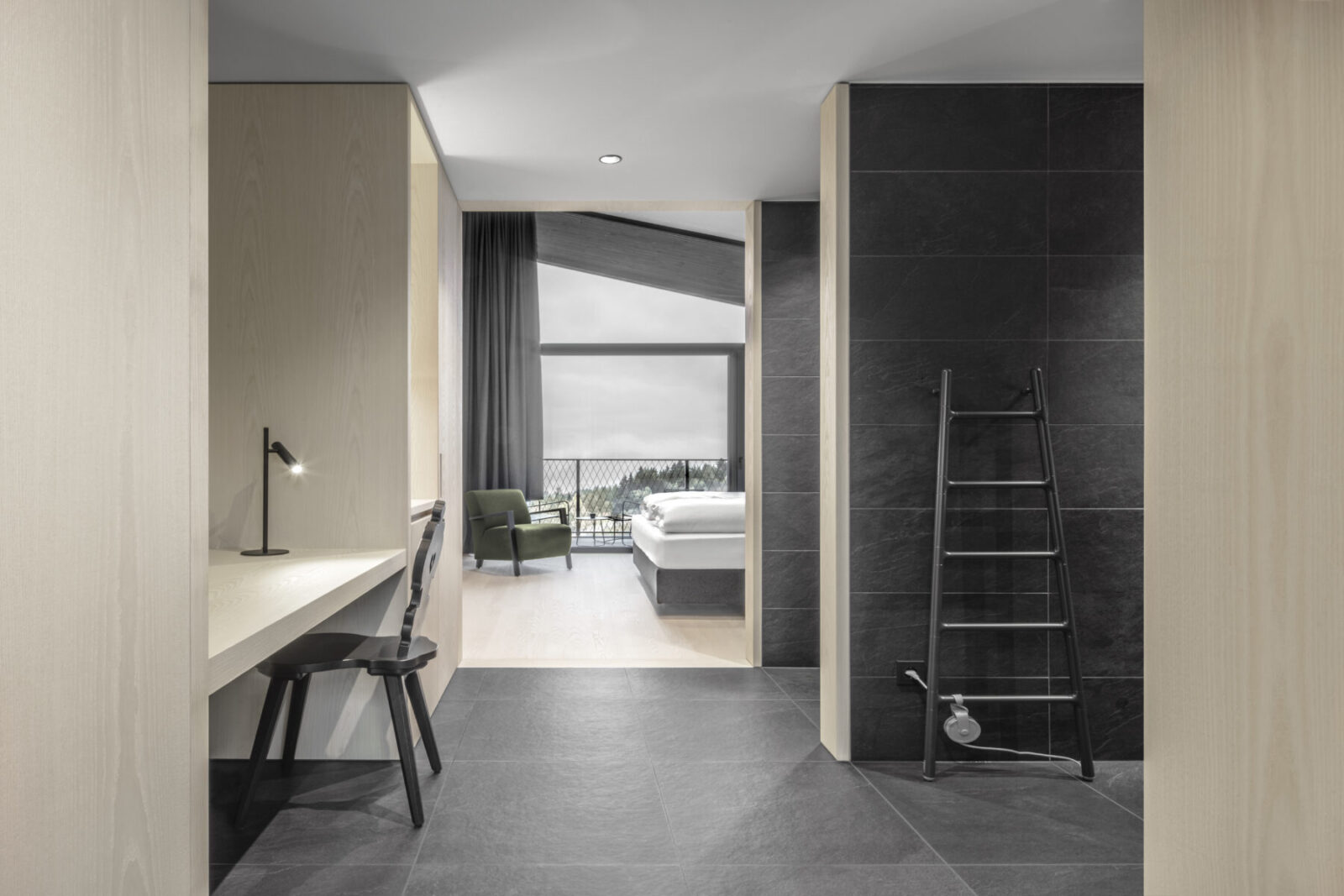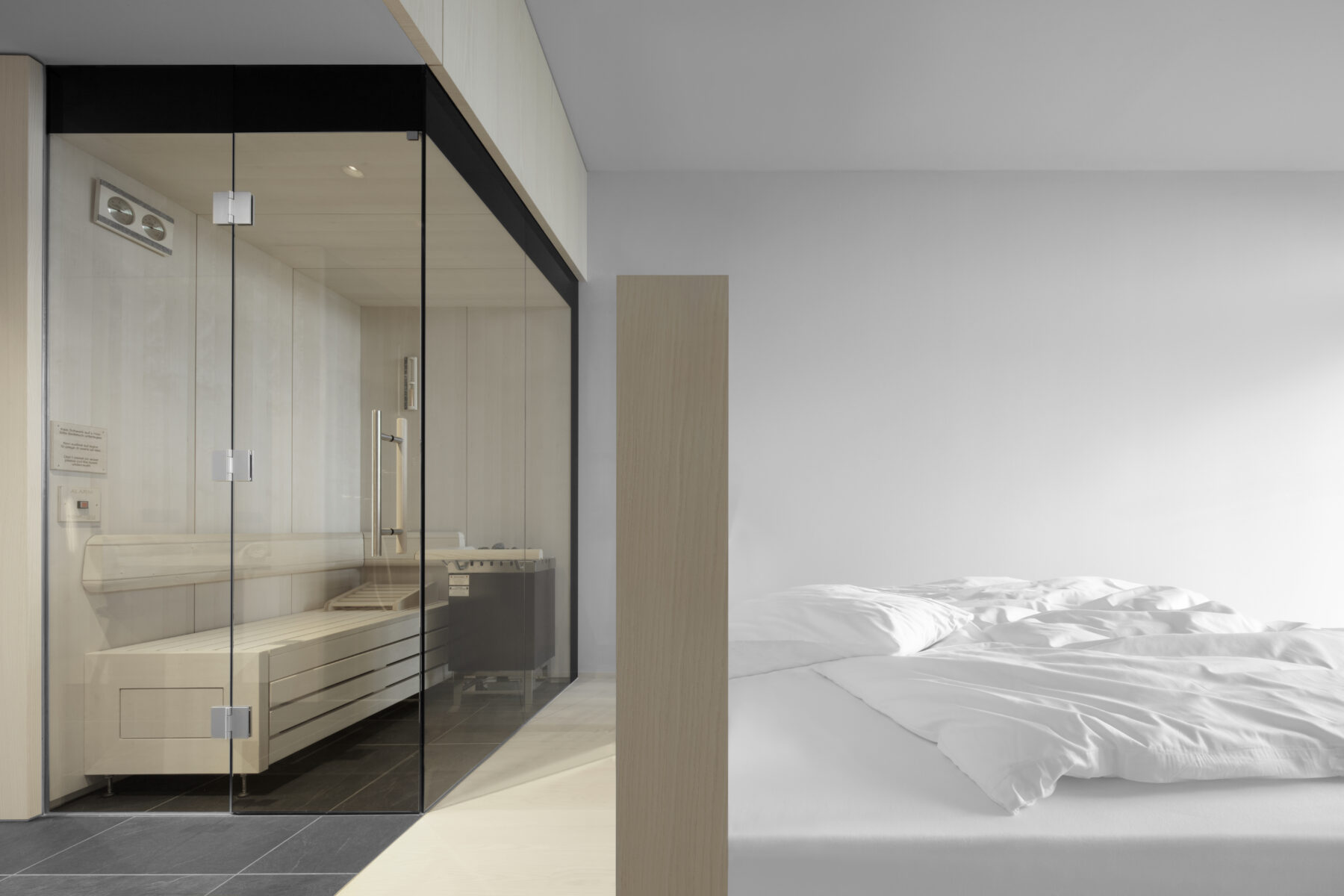 Facts & Credits
Project title  Hotel Milla Montis
Typology  Hotel, hospitality
Location  Maranza, South Tyrol, Italy
Status  Built
Date  2020
GFA  3500 m2 
Number of rooms  30
Client  Oberhofer
Architecture & Interiors  Peter Pichler Architecture
PPA Principals  Peter Pichler, Silvana Ordinas
PPA Competition Design Team  Peter Pichler, Cem Ozbasaran, Giovanni Paterlini, Marco Caprani, Alessandro Altamura
PPA Project Team  Peter Pichler, Simona Alù, Giovanni Paterlini, Cem Ozbasaran
Structural Engineering  iPM
MEP  Reichhalter
Construction company  Gasser Paul
Wood construction  Brida
Electro Planning  Studio E-Plan
Project management  Michaeler & Partner
Photography  Gustav Willeit, Daniel Zangerl, Jörgen Camrath
READ ALSO:
The Drama of Space | Holger Kleine's new book