Tubli Villas, a recent project by Anna Garefalaki, are located in Manama, Bahrain, in a plot divided into two separate strips of land, in order to accommodate two identical residences.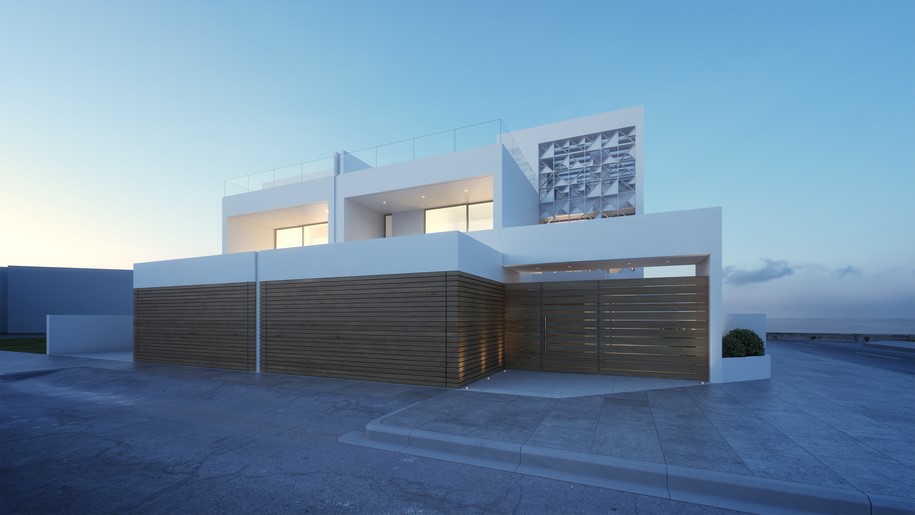 Each one of them consists of two long rectangular volumes, which meet creating extended surfaces, ocasionally separated by vertical elements, emphasizing their geometry dynamics.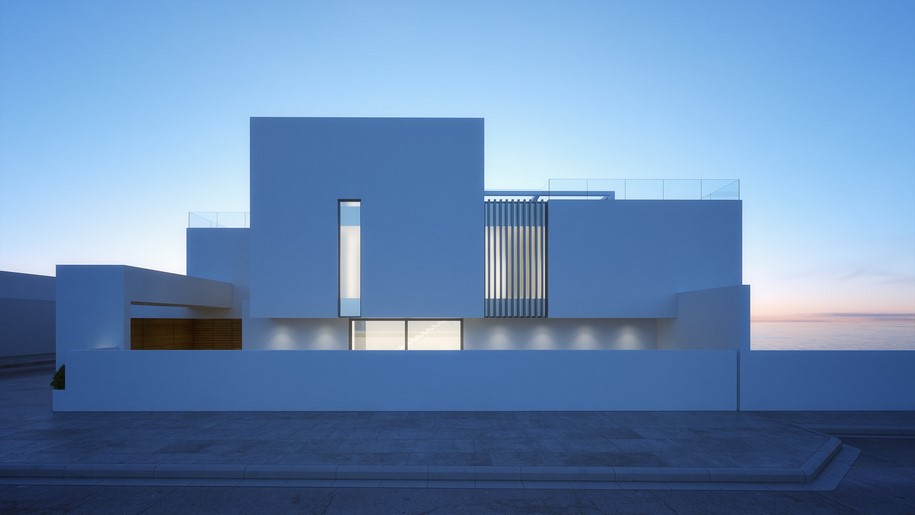 The plan begins with more closed-off surfaces and semi-transparent elements, and as moving further along, it opens up to the sea, where large windows allow the sun to penetrate into the interior and permit the inhabitants to relish in the view.
The initial intention was to maintain an open plan, so that the resident could gradually be lead form the interior to the exterior space where they could come into direct contact not only with the yard and the pool, but also the sea and the landscape.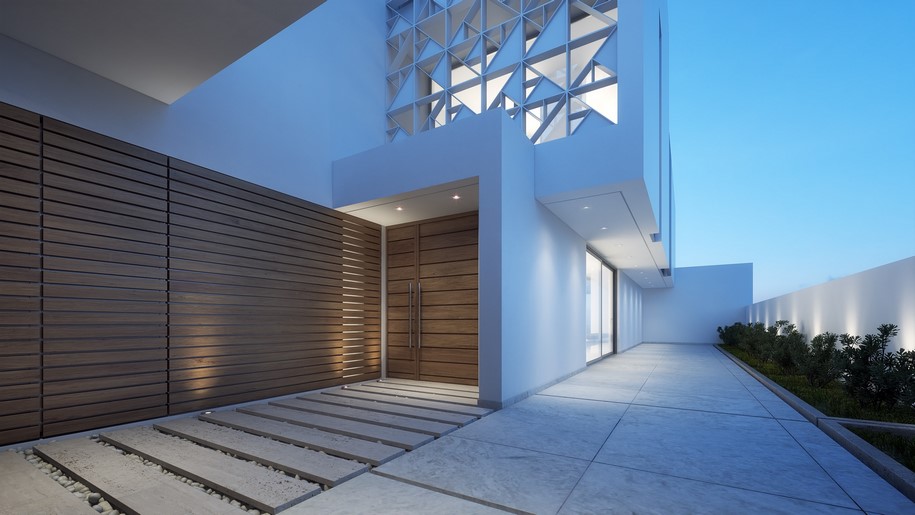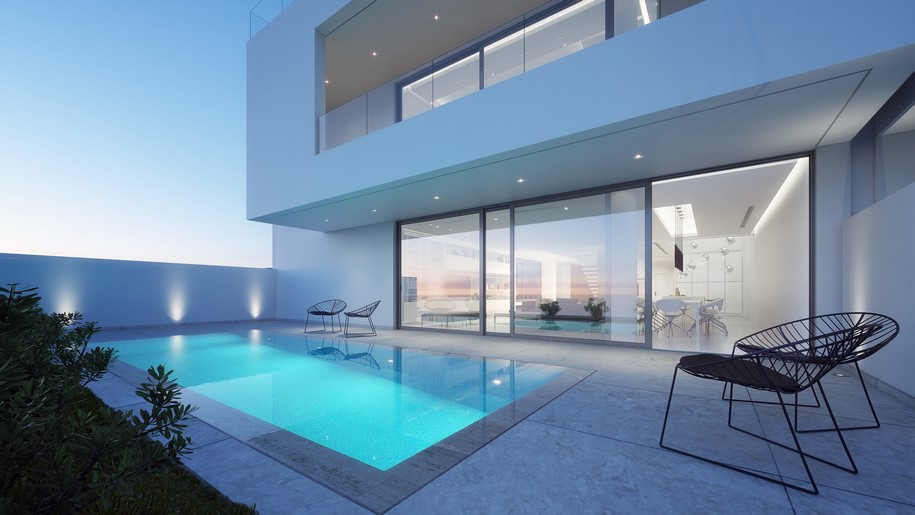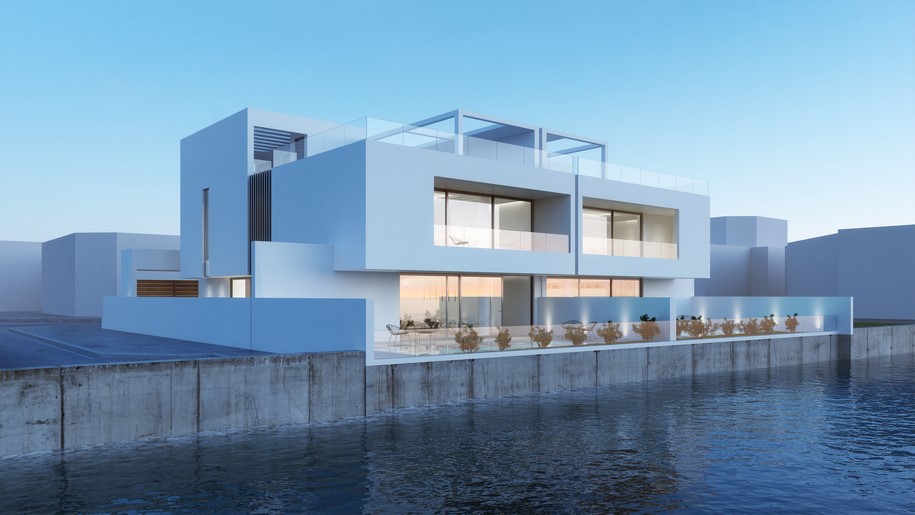 The two-storey building faces mainly towards the north-south axis, having the main entrance on the north and the view on the south. Elements such as interior atriums, large openings plus shading surfaces, contribute to the proper indoor lighting and ventilation.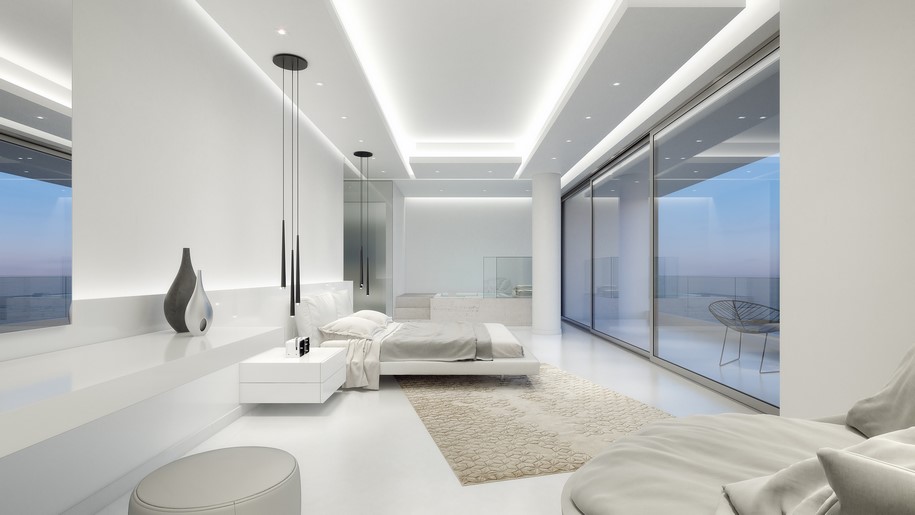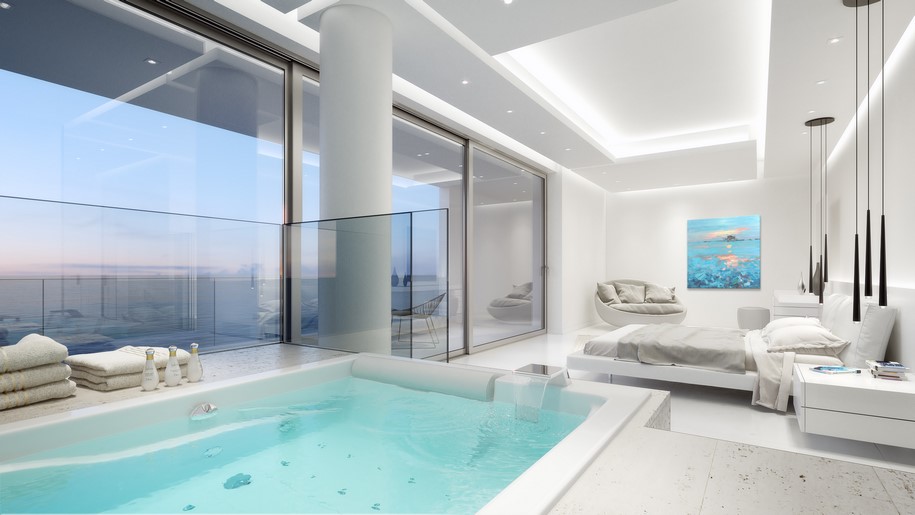 The main living spaces occupy the ground level, adjoining with the yard and the pool, as well as some ancillary areas, while one can reach the bedrooms up on the first floor level. Contemporary materials joined a geometric simplicity and they all contributed to a synthesis, which is in a constant dialogue between the open and the confined.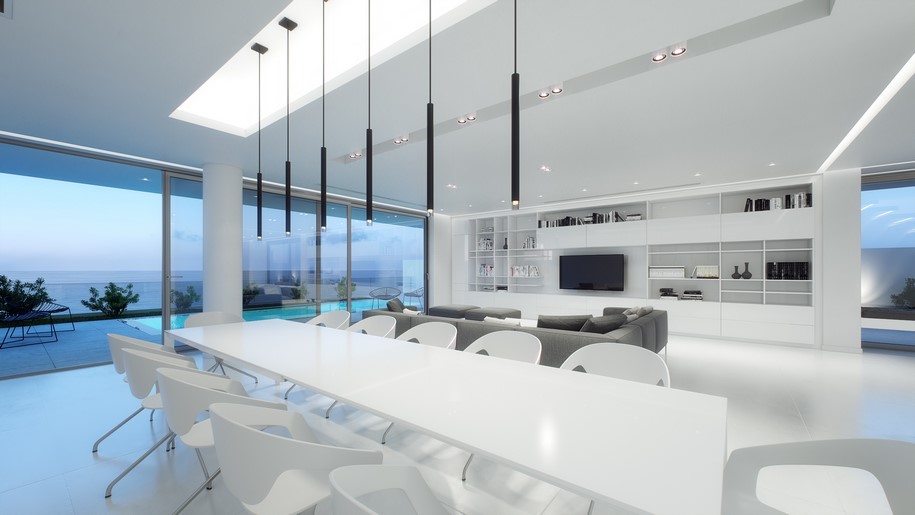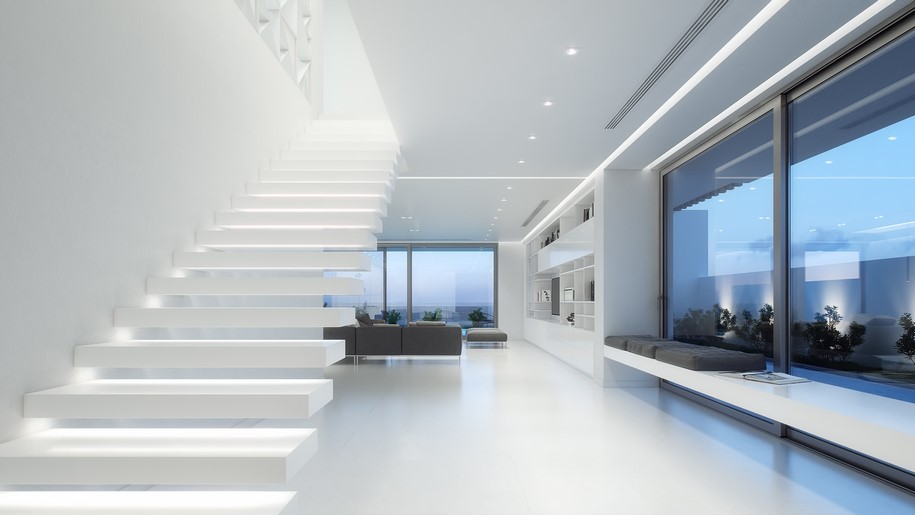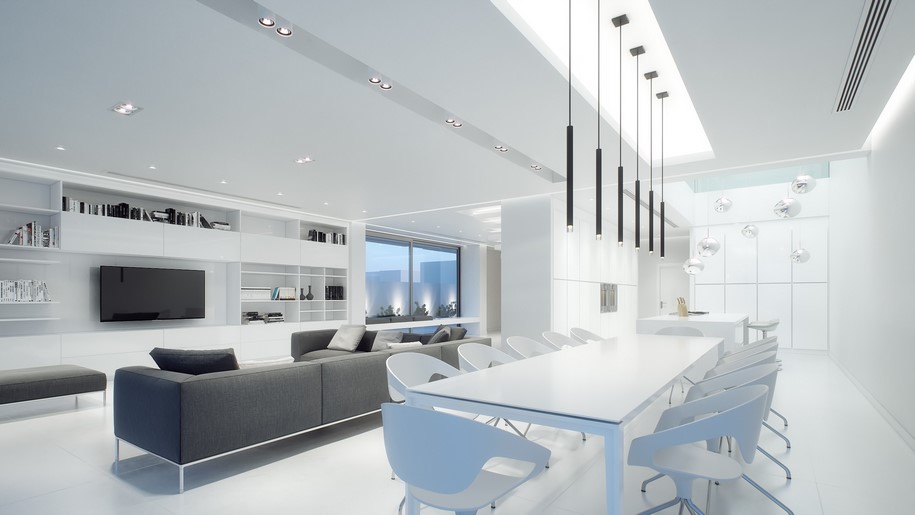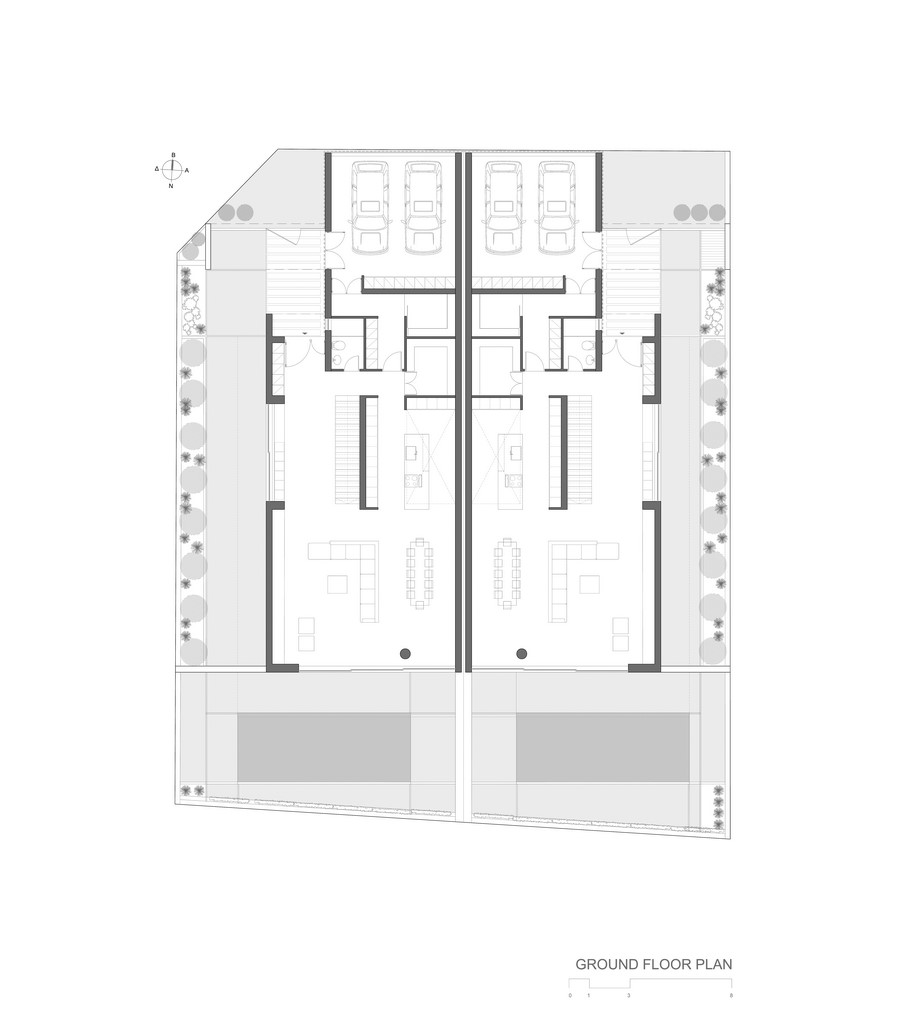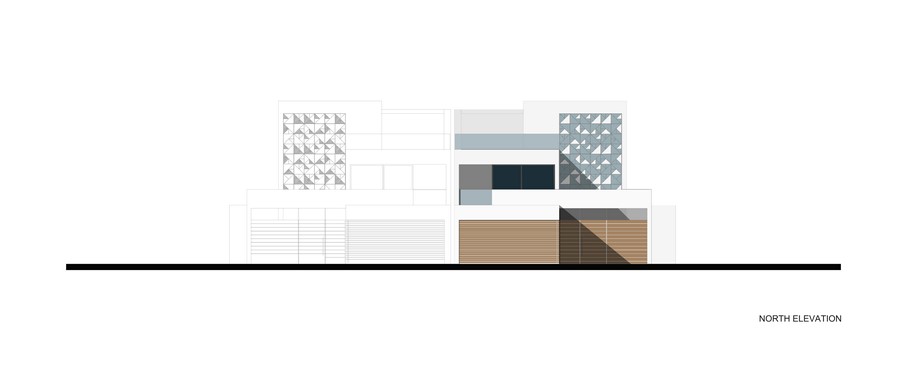 Facts & Credits:
Architectural Design – Interior Design by: Anna Garefalaki/ 3+ architecture
Structural Engineering: George Sirigonakis
3D Visualization: Kostas Pamfilos / Helix ImageWorks 3D Visualization
Assistant Architect (student): Eleni Chatzimichail
Text : Anna Garefalaki
Location: Manama, Bahrain
Total building area: 700m2
Site area: 880m2
Year of study completion: 2016
Project info: under construction
READ ALSO:
Ariane Futsal Sports Complex, France / Cab Architectes (EU Mies Award 2017 Shortlist)