ΕSSEX HOMELANDS: inhabiting a memory landscape is the Master's Thesis by Eleni Vagianou for the MArch Urban Design at the Bartlett School of Architecture, University College London.
–
Το πρότζεκτ ΕSSEX HOMELANDS: inhabiting a memory landscape είναι η διπλωματική εργασία της Ελένης Βαγιανού  για το μεταπτυχιακό πρόγραμμα Μarch Urban Design του Bartlett School of Architecture, University College London.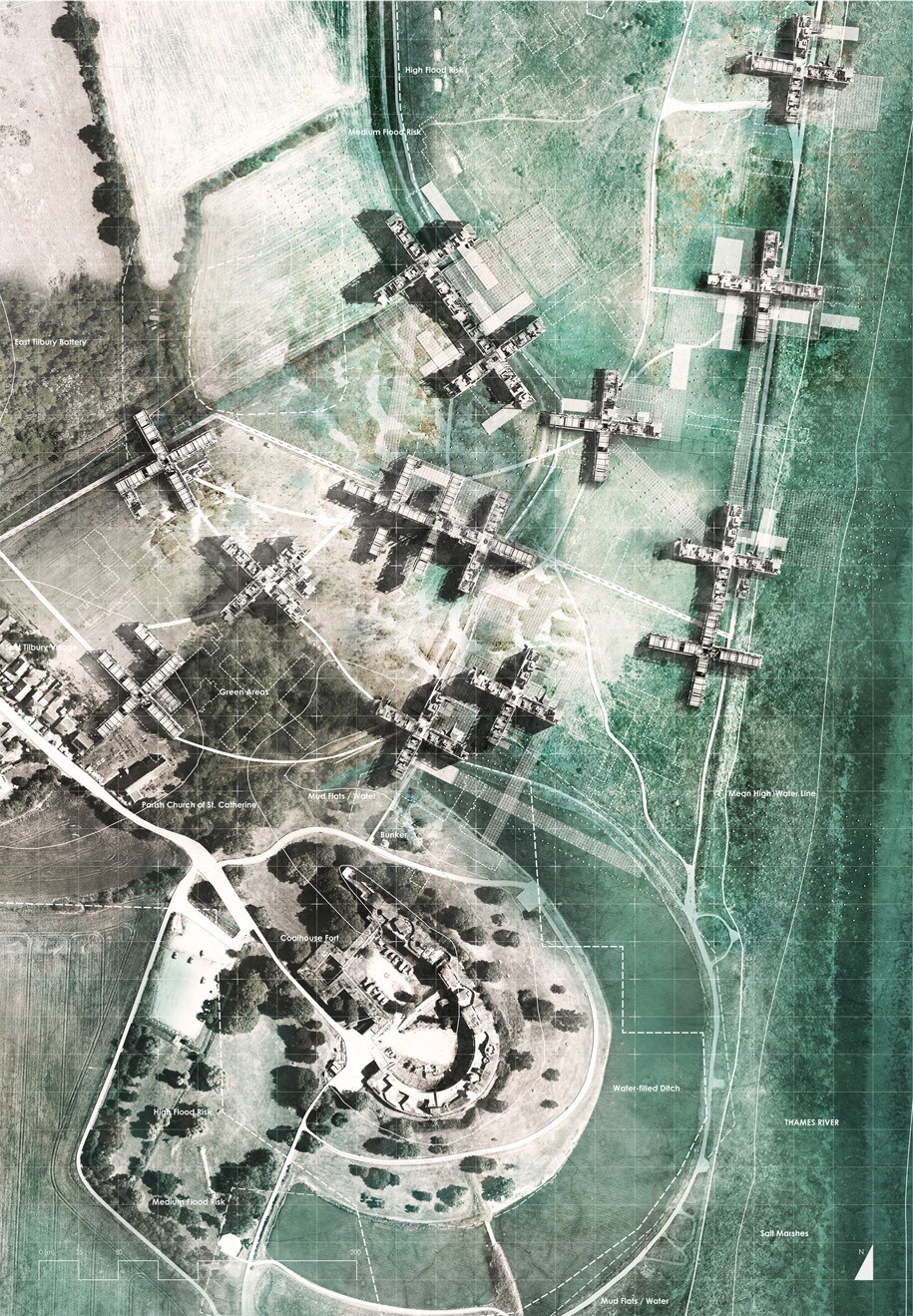 The project explores how the contemporary 'minimum home' and its flexible typology can compose a whole new city in Thames Estuary, Essex; a city as the result of the smallest which grows, according to the inhabitants' resources, length of stay, needs and habits. The proposed minimum home starts as a small, structural service core and is developed over time, to suit the household financially and socially, through the addition -or subtraction- of customized, plug-in spaces. By reinterpreting the Nationally Described Space Standard, the living core starts as 'minimum' in size, but with flexible and transformable components and each inhabitant is able to arrange his/her home through time accordingly.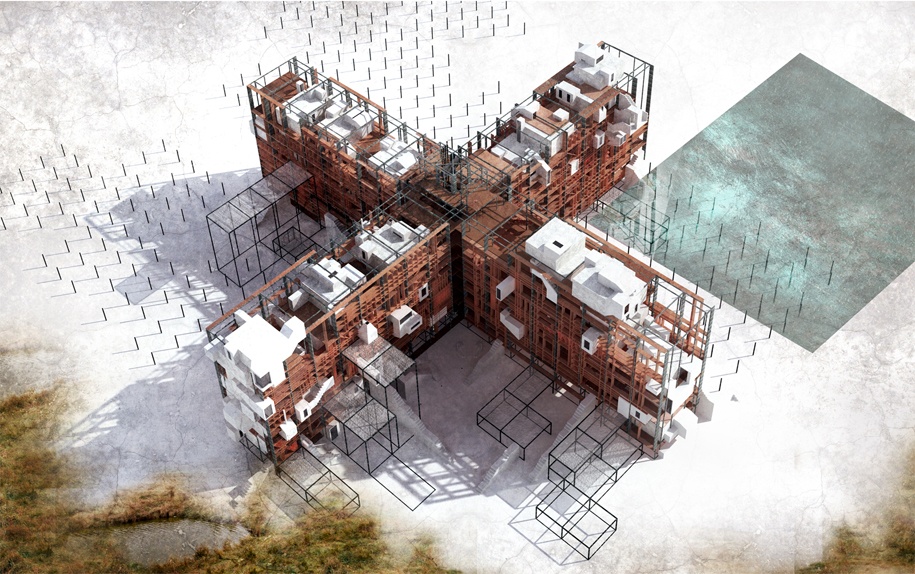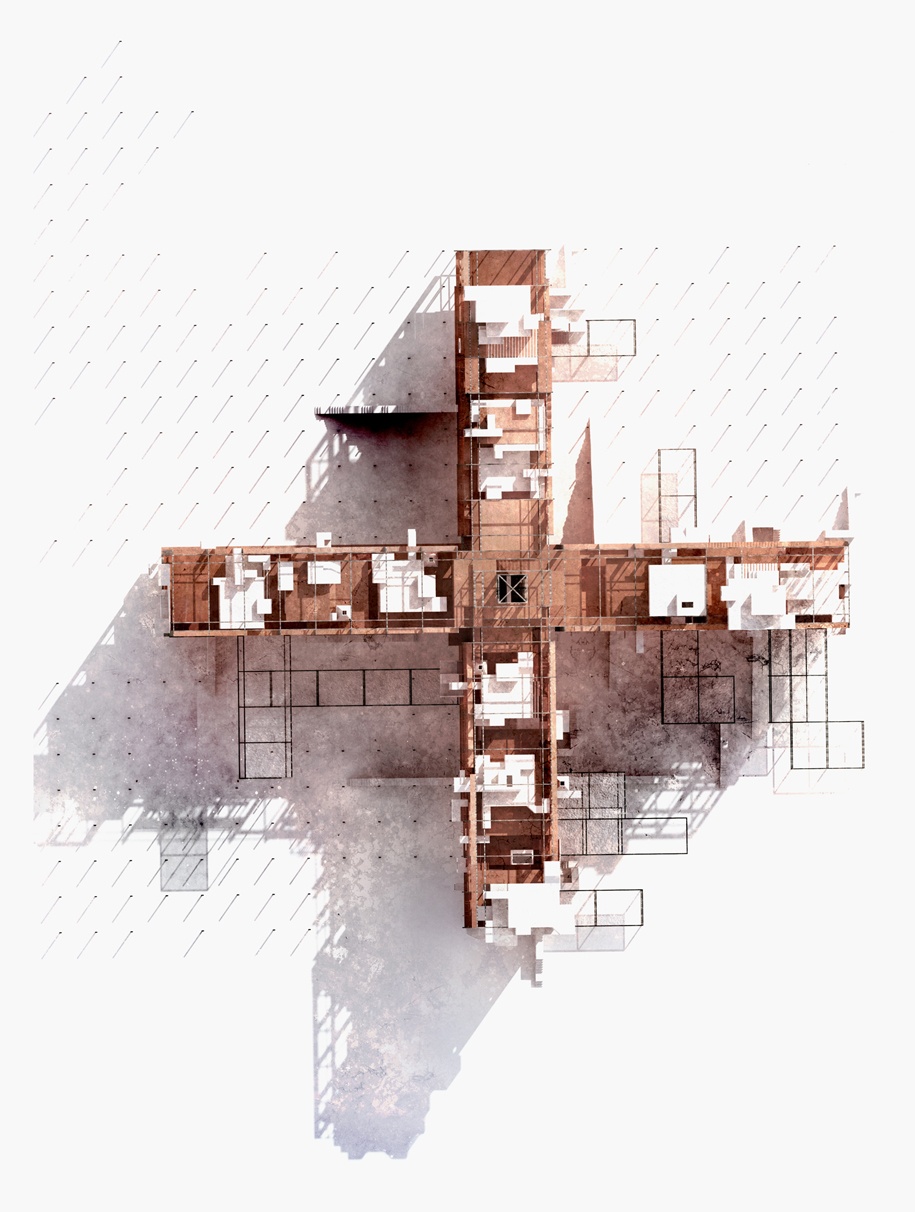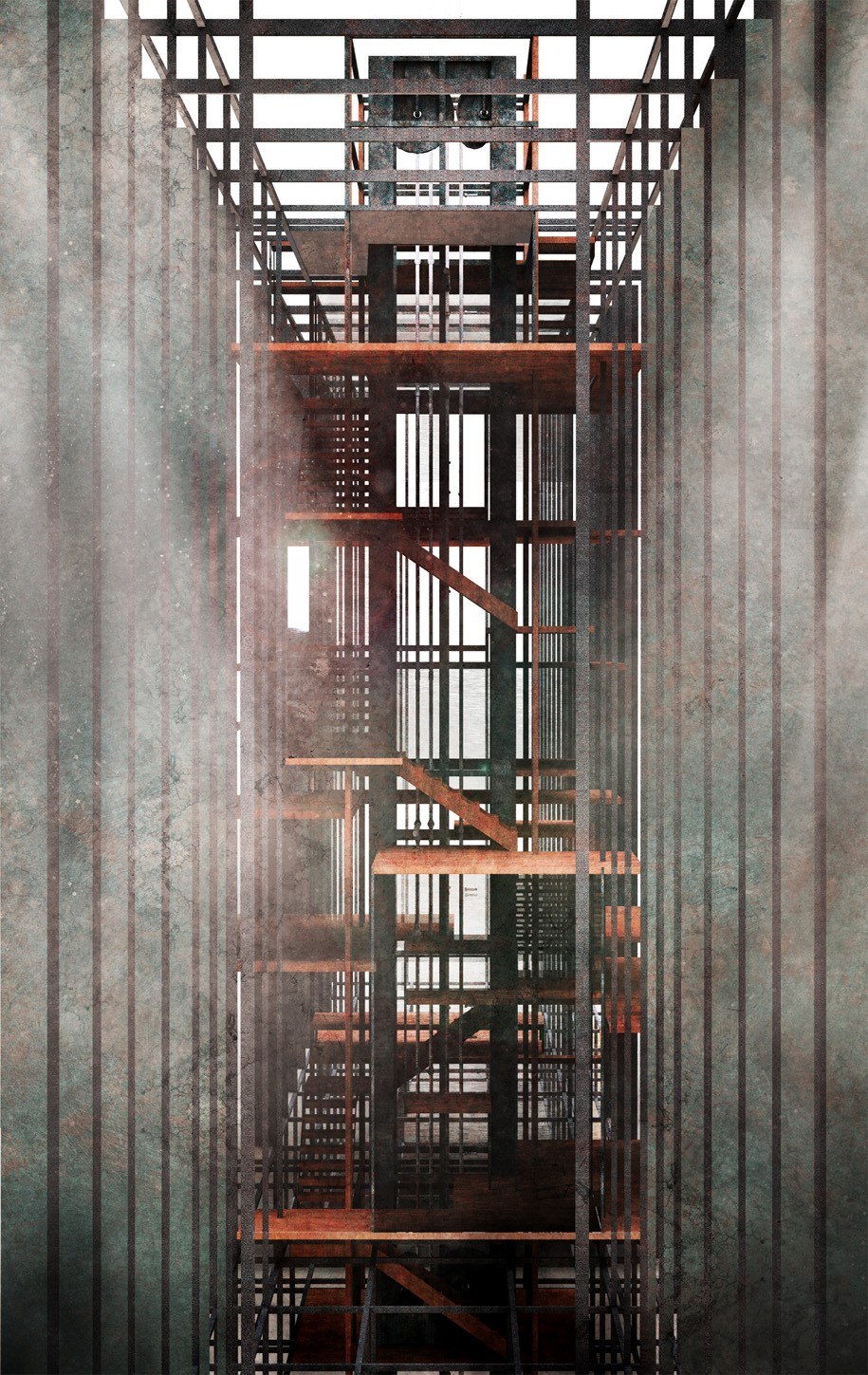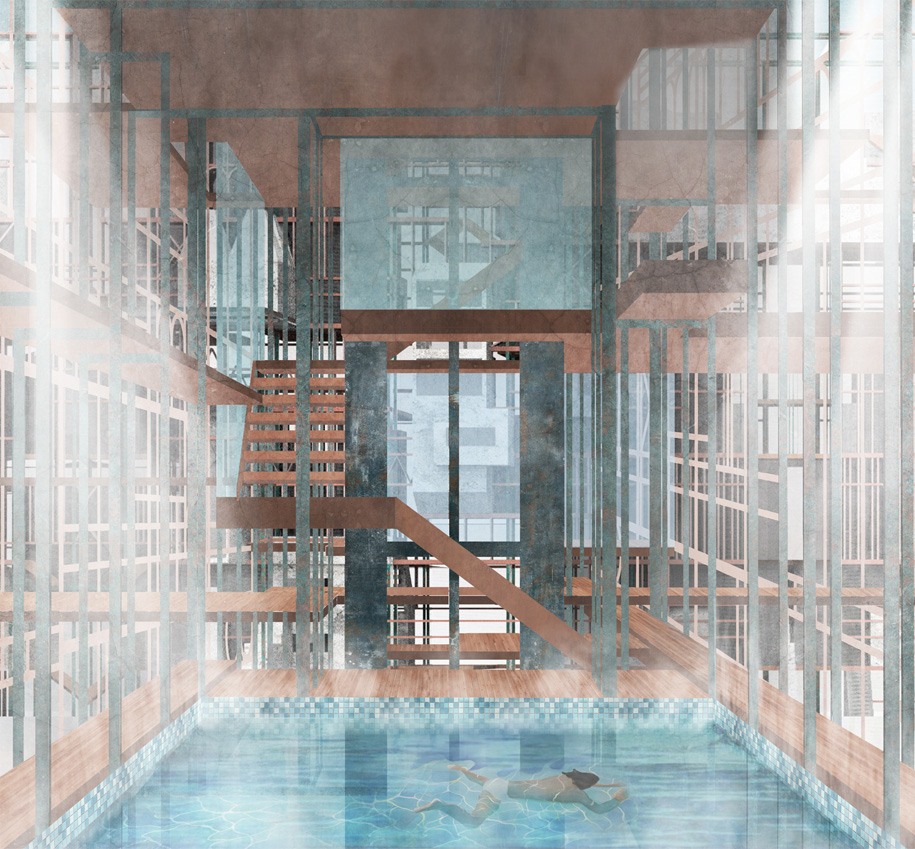 Along with the customised, private space configuration, a common 'memory facade' is designed, where personal objects are stored, in order to be used by the inhabitants and subsequently, this dynamic 'wall' becomes a mirror of the community's everyday life. The produced living units, which are supported by an exterior circulation space, are 'trapped' in a provided cross-structure typology and as time goes by, the private spaces are extended through the structural façade, resulting finally in multiple layers of memory embodied within the overall structure of the cross. At the centre are the common spaces for the community, which vary depending on the capacity of the cross unit as a whole.
The project is located in the mudflats of East Tilbury, next to the river Thames, in an area of high flood risk, from which the idea is to expand later on, according to the inhabitants and also the flooding predictions. In the long term, the proposed structures aspire to become a new urban fabric tested against the mudflats of the river, a new housing-system adapted to the ever-changing landscape of Essex, integrating the 'individual' memories which are expressed in the never-ending 'minimumhome-making' process.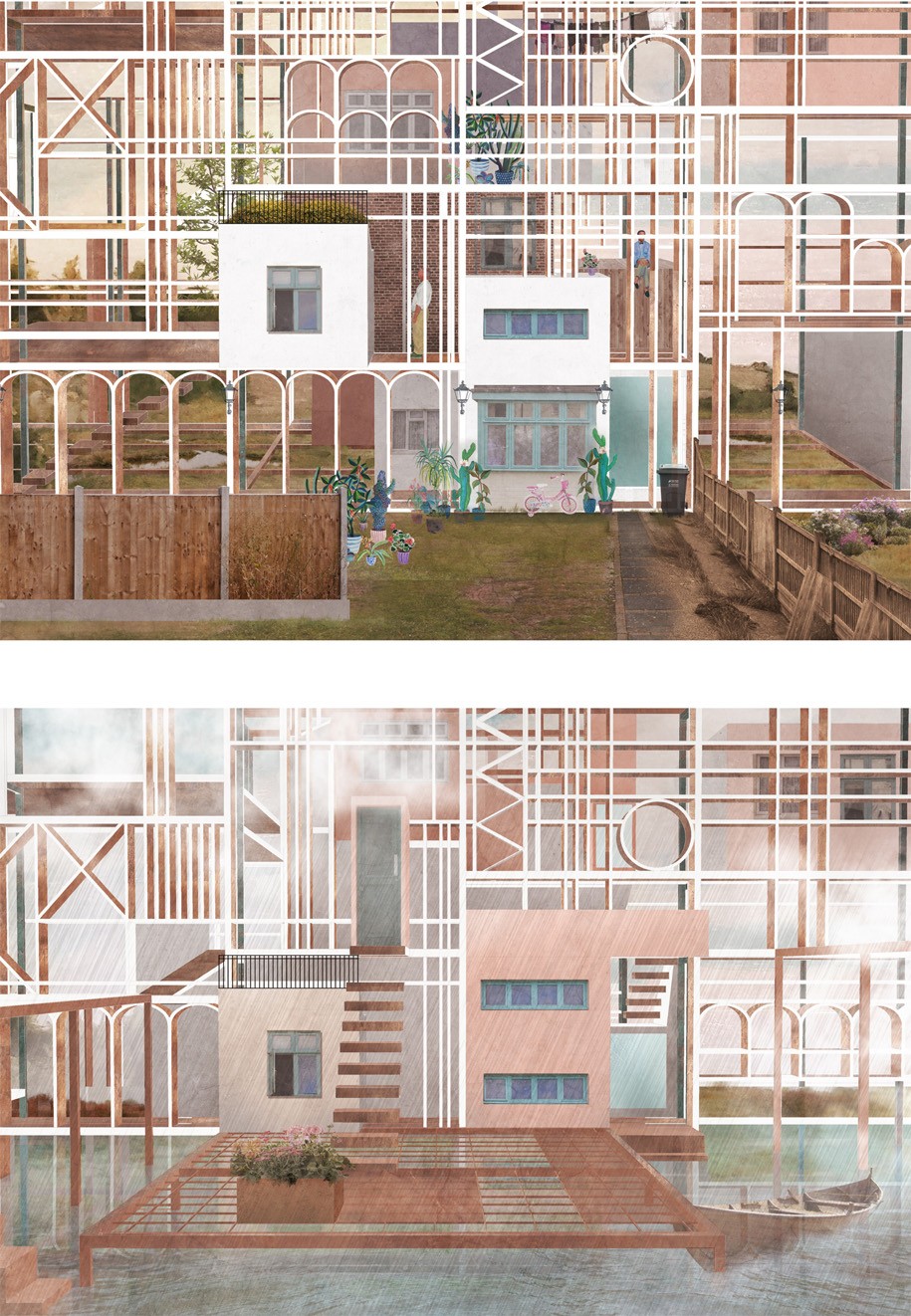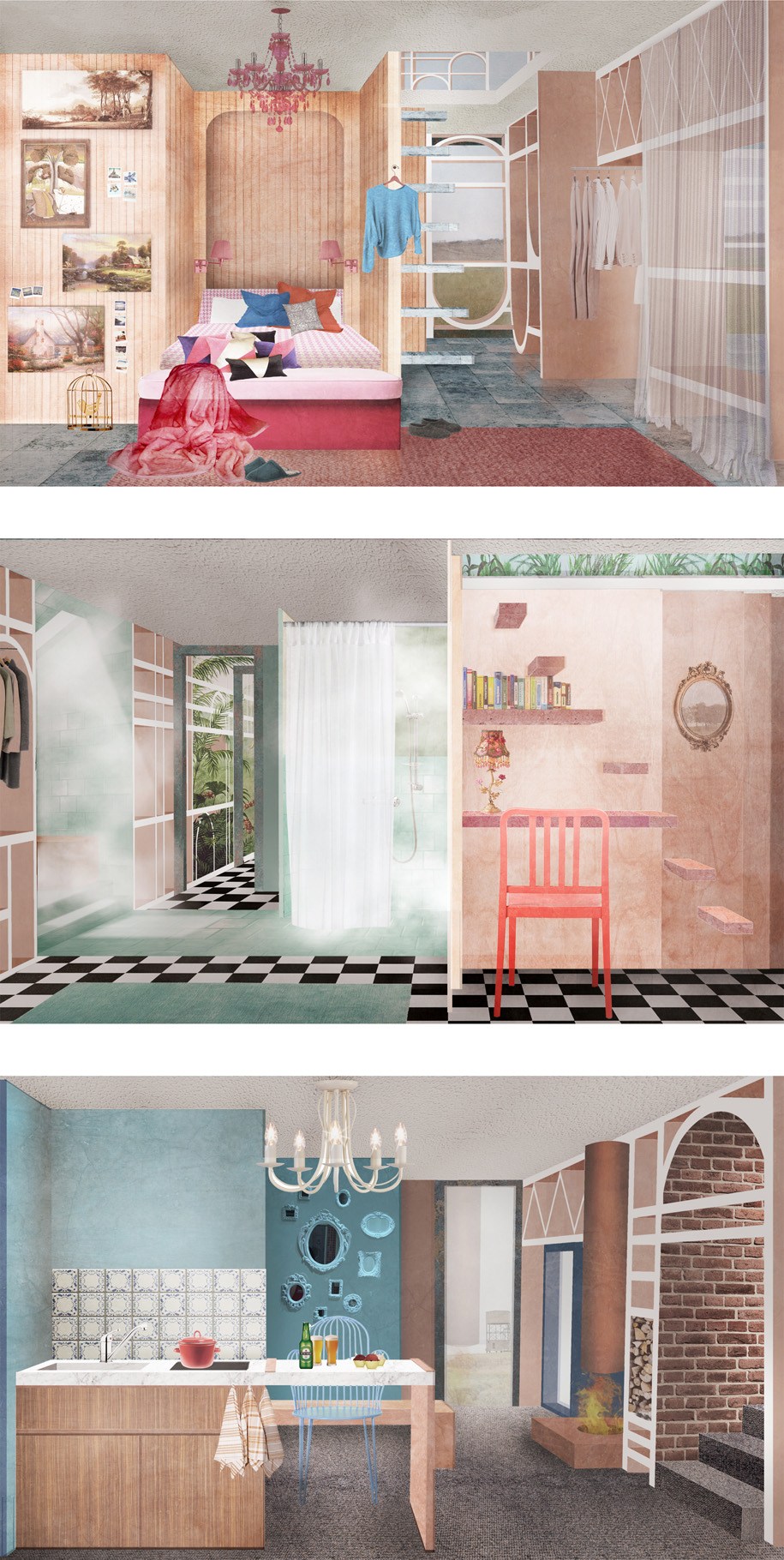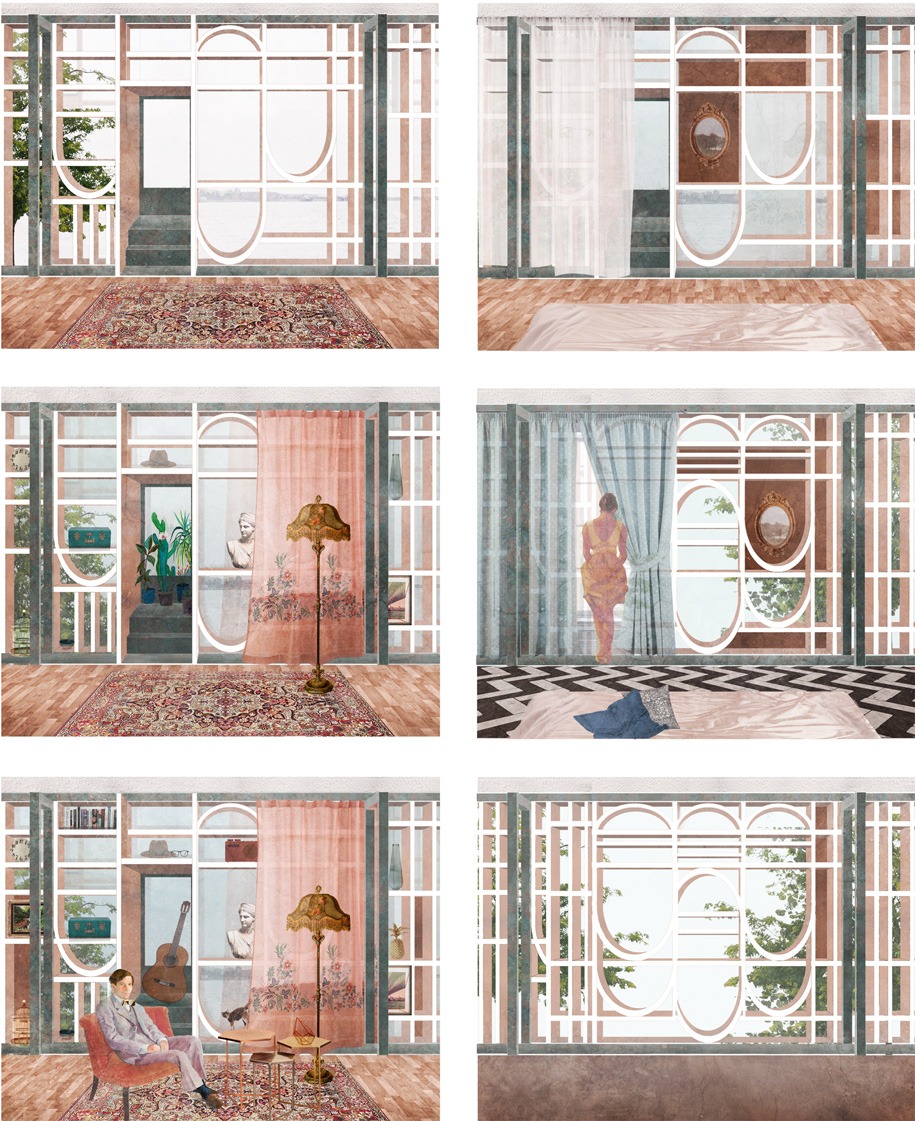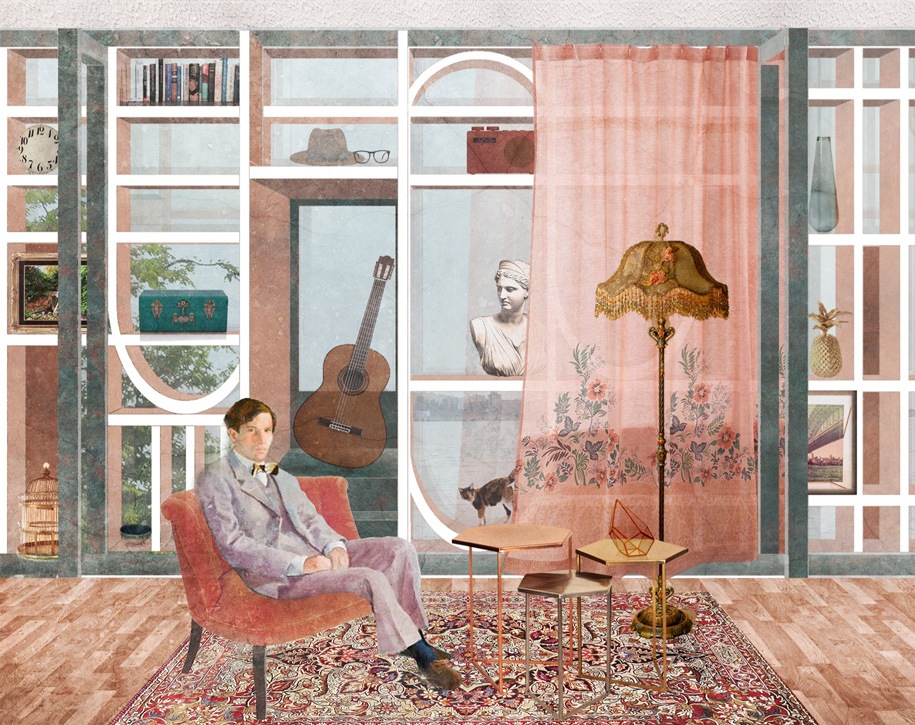 The project was developed in the Research Cluster 11: The Only Way is Essex by the tutors Sabine Storp and Patrick Weber. It was exhibited at the Bartlettt B-Pro Show 2017 and was awarded with the Bronze Prize.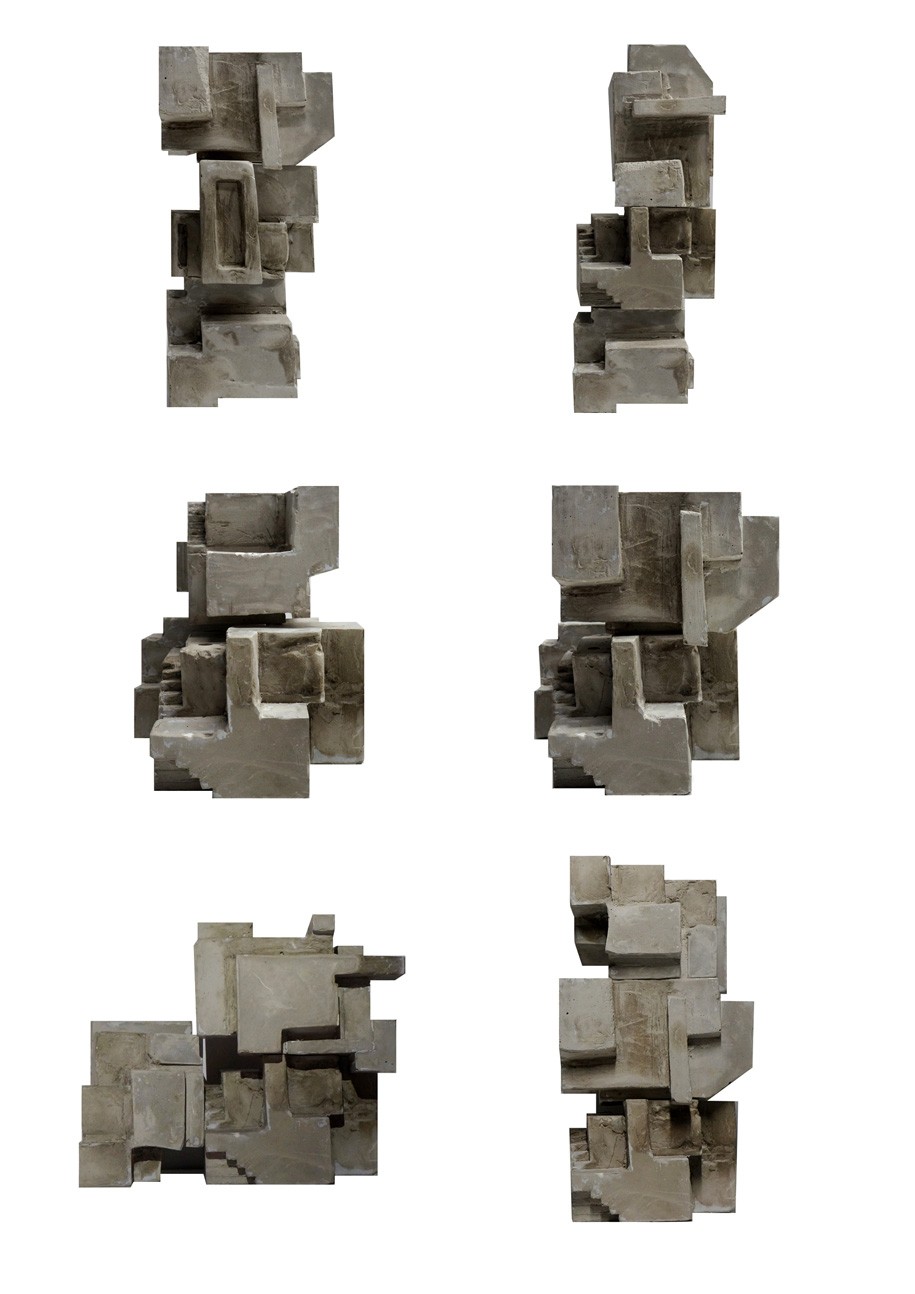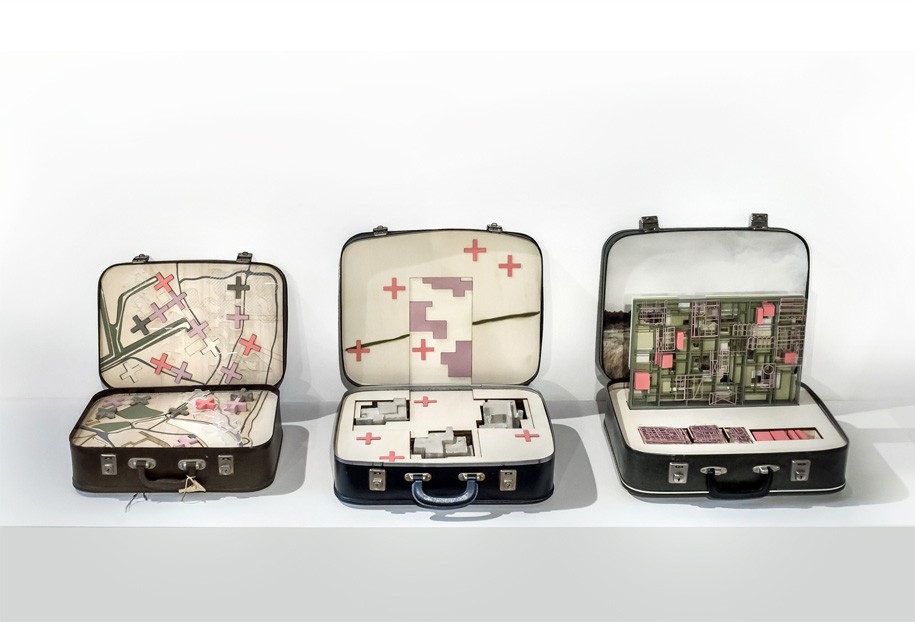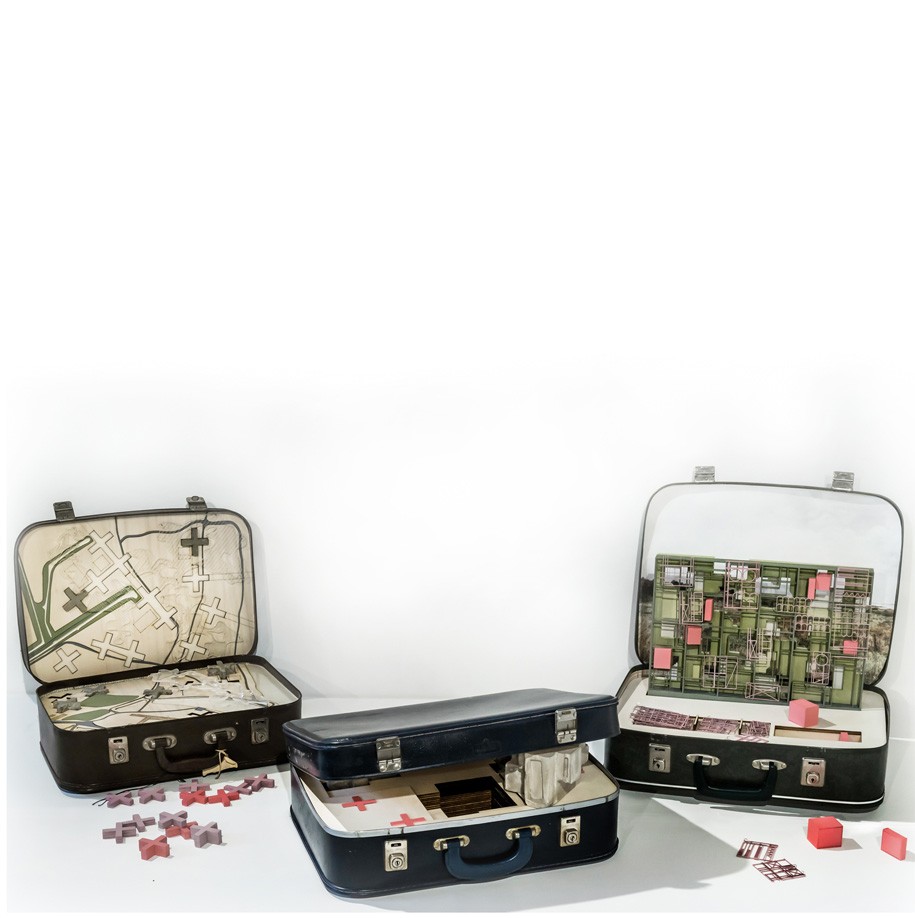 Have a look at another Master's thesis project from the Bartlett right here!
READ ALSO:
Fragments of Archiving | Master's Thesis by Tasos Theodorakakis