White Βox.
Apartment Renovation in Athens, by Minas Konstantinou Architecture

The apartment, a 130-square-meter, is located in Papagou a suburb of Athens, Greece.
The apartment features large floor-to-ceiling windows in two sides of the living room, creating a space where natural light is predominant.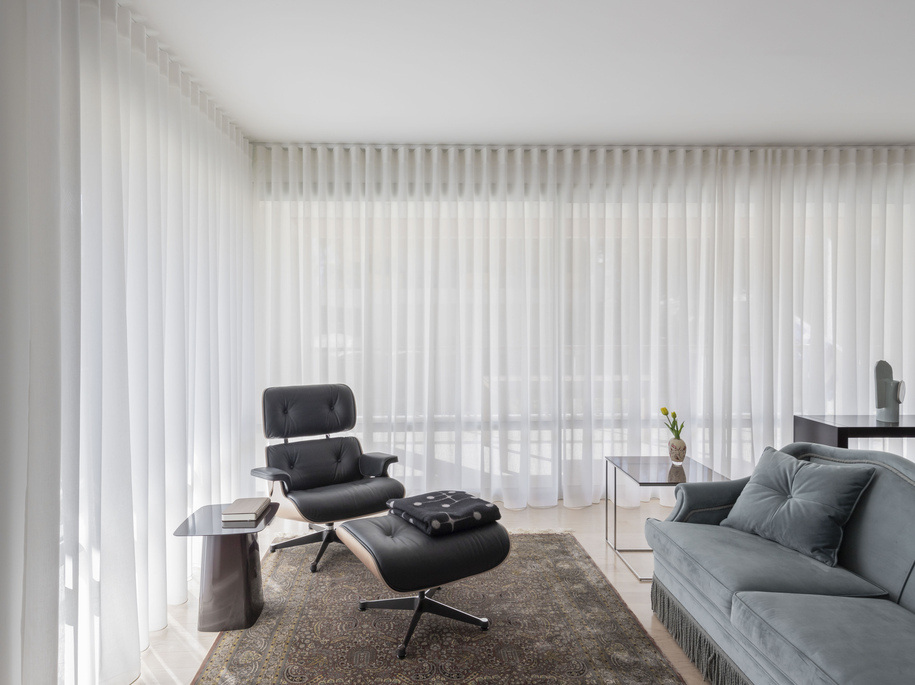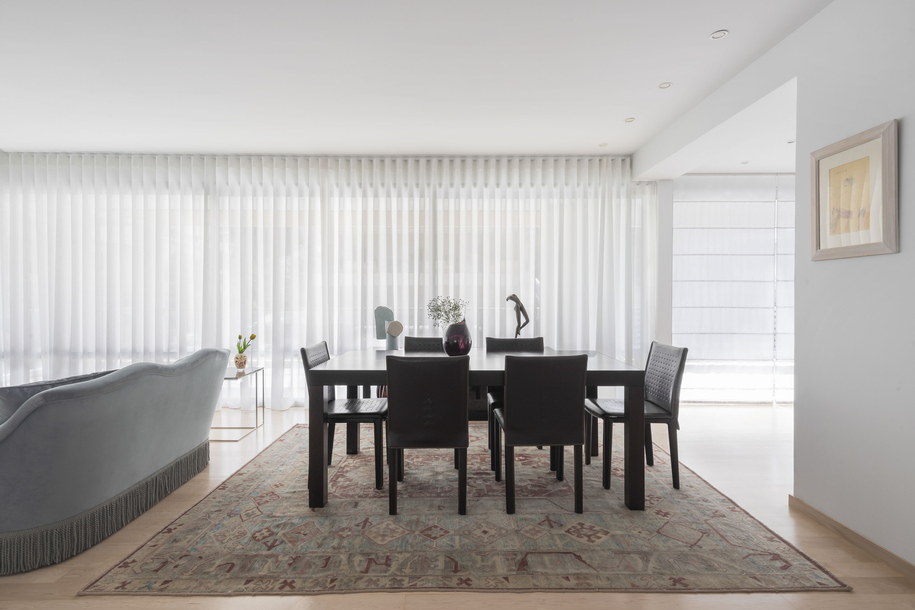 One of the owners' main needs was to create an open, common space that could accommodate social gatherings.
For this reason, the existing partition walls separating the kitchen from the living room were demolished creating an open floor plan for the living room and the kitchen.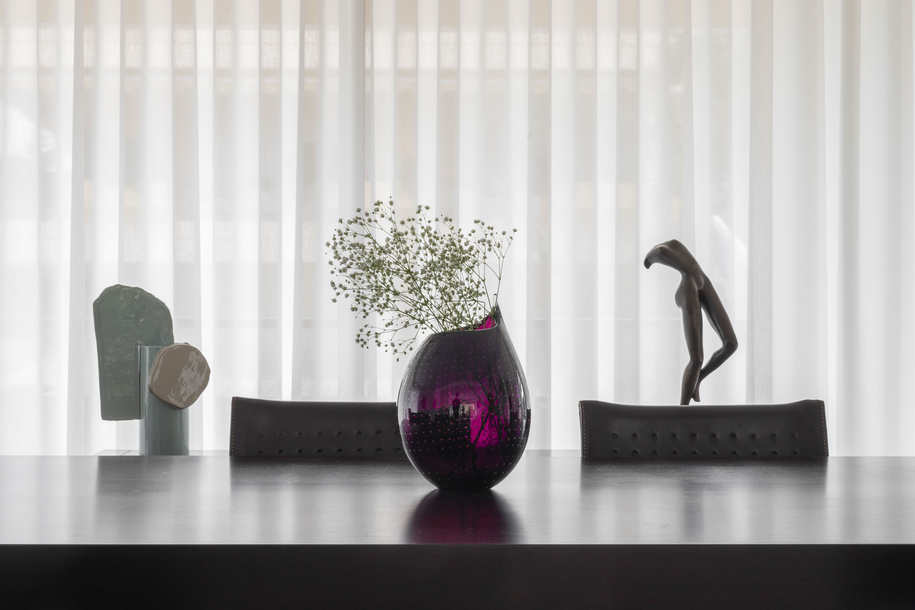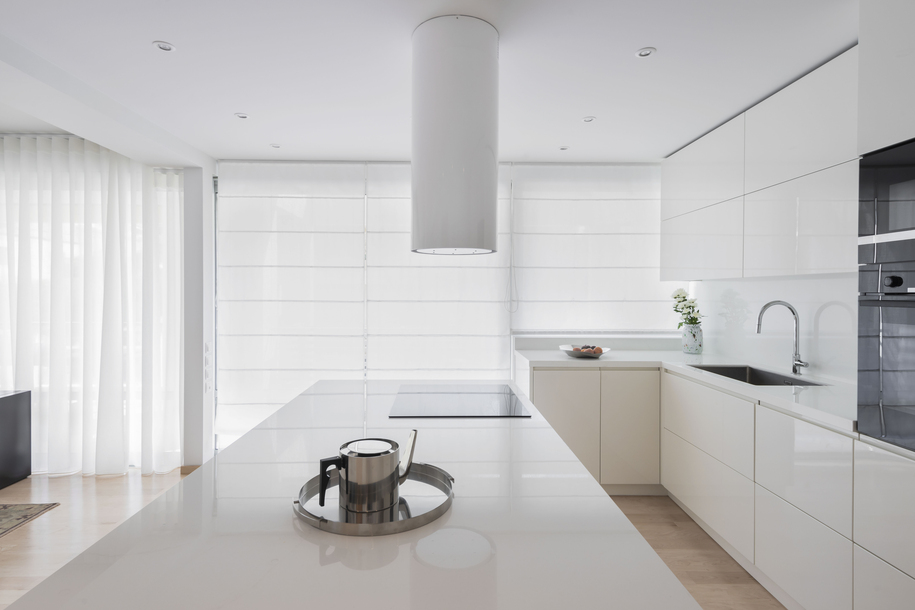 Brand new white cabinets and lapitec countertop were installed in the kitchen emphasizing the balance of the daylight and its interior reflections of the white lacquer. American hard maple hardwood flooring were installed at the entire floor.
All millwork details including closets cabinets and small furniture were designed by the architect.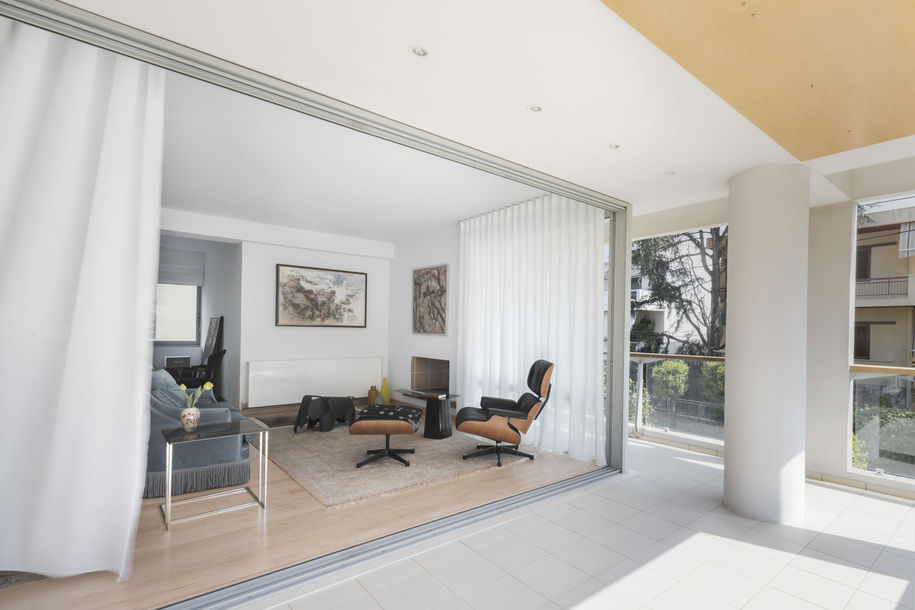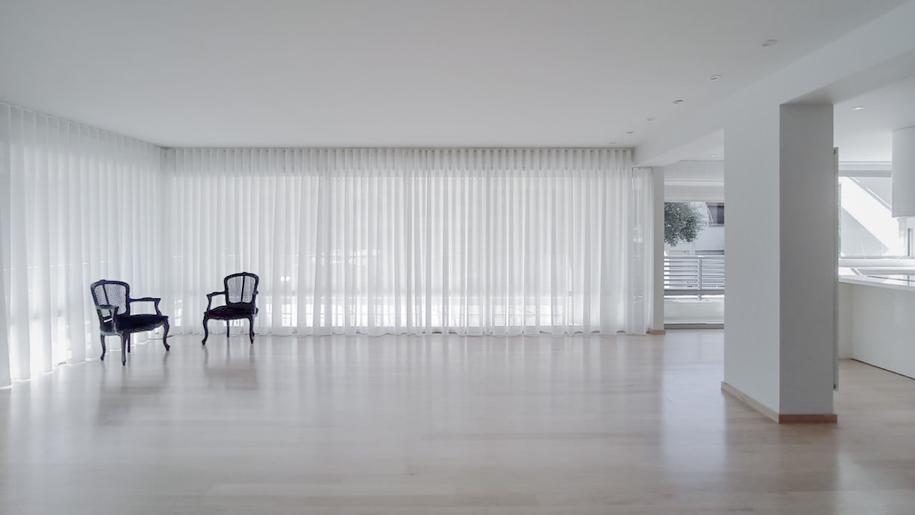 For furnishing using the open space and the white color as a medium to transform an apartment to contemporary space we used a two-seat sofa and classic paintings of the owner's collection with contemporary design furniture such as the Lounge Chair by Charles & Ray Eames, the metal side table and the Feuille by Ronan & Erwan Bouroullec -all purchased by Vitra.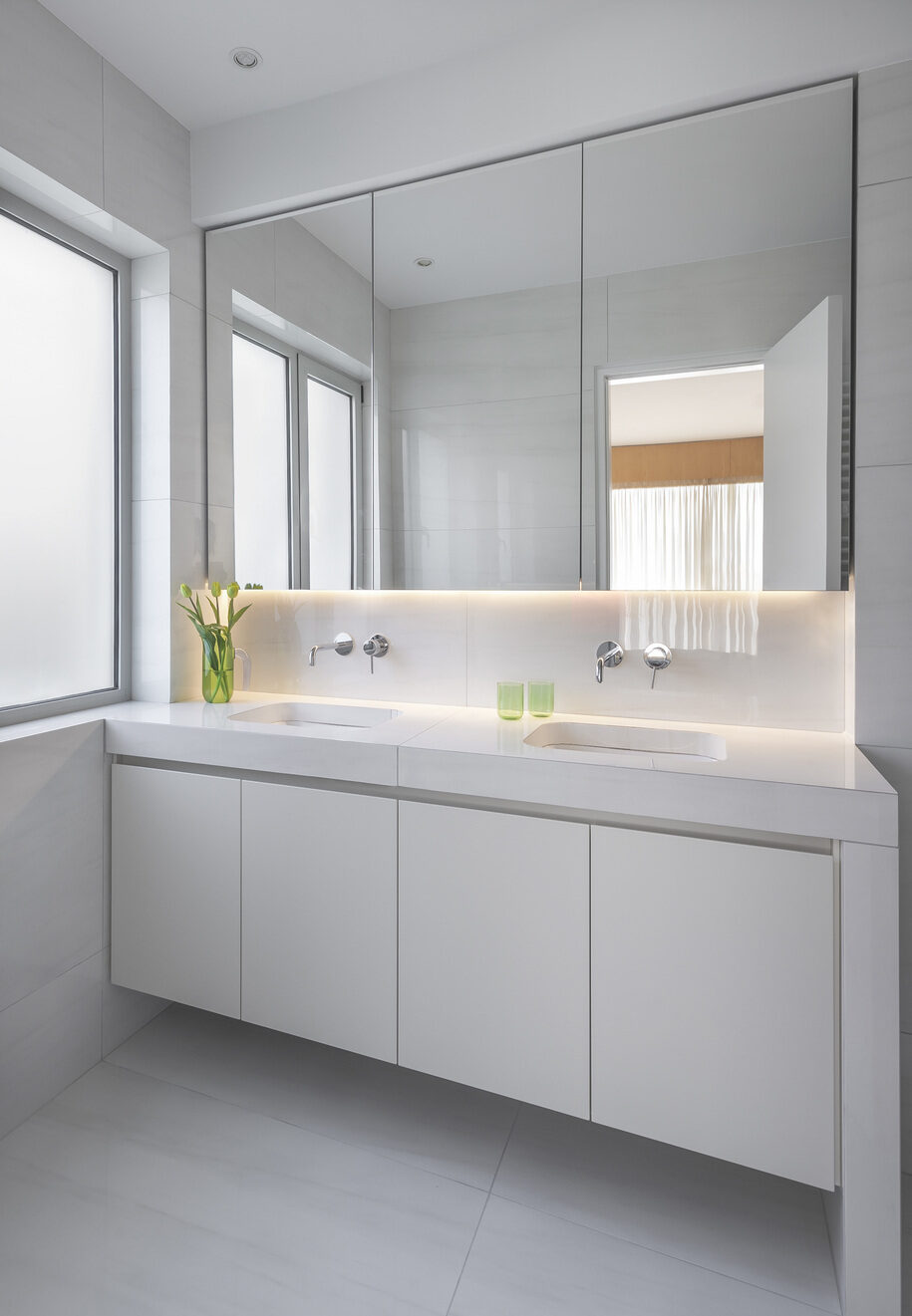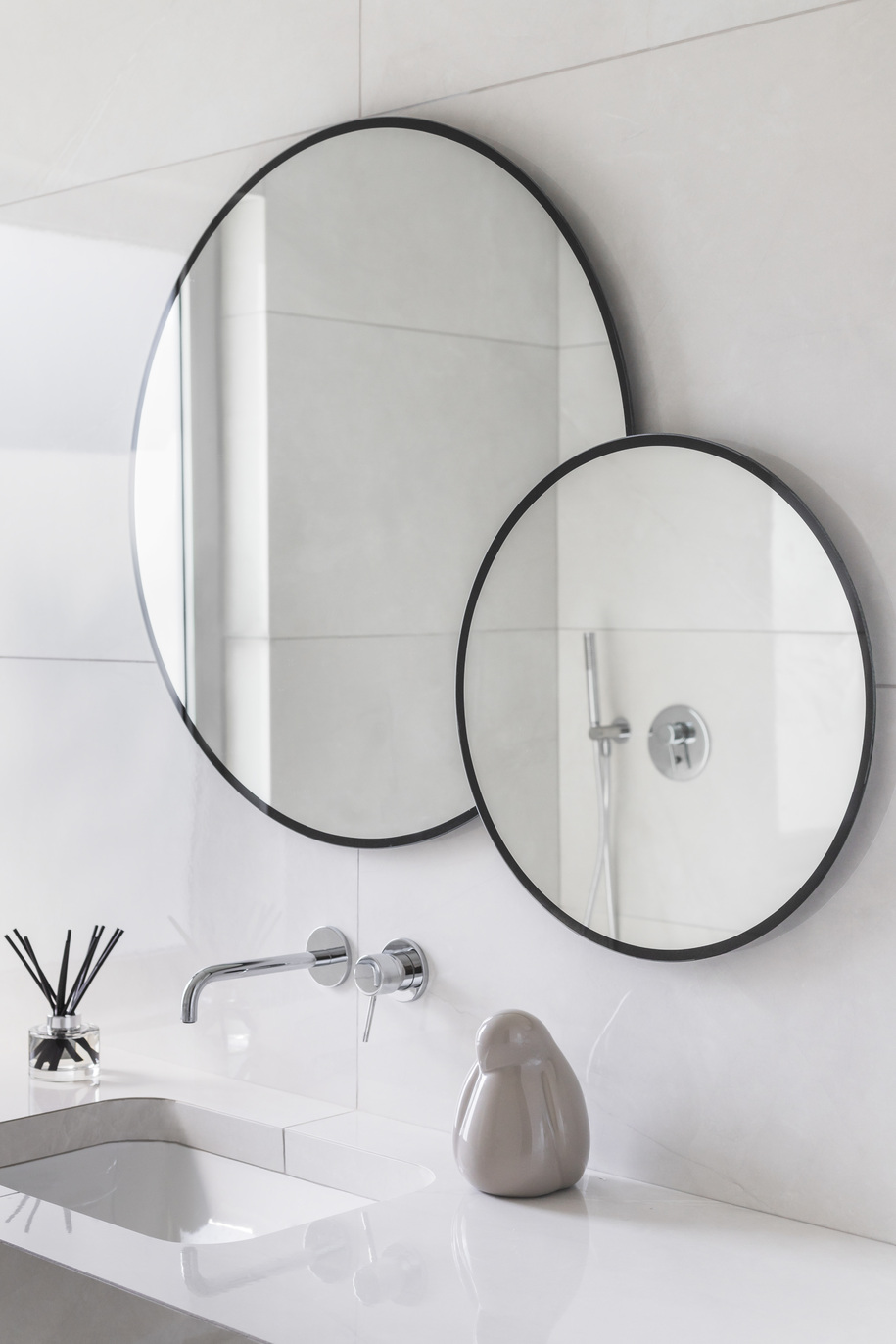 Facts & Credits

Design & Construction: Minas Konstantinou Architecture
Photography:                   Valentina Vagena
READ ALSO:
Hotel Milla Montis in Maranza, South Tyrol, Italy | Peter Pichler Architecture