Thessaloniki-based architecture office UBU Plan designed a new medical facility for a plastic surgeon. Having the autonomy of the objects and forms as a primar concern, the architects attempted to seperate them from the background. In their own words "the dominant design tools were the light and its refractions, the textures of the existing materials, the static excesses and the repetitions".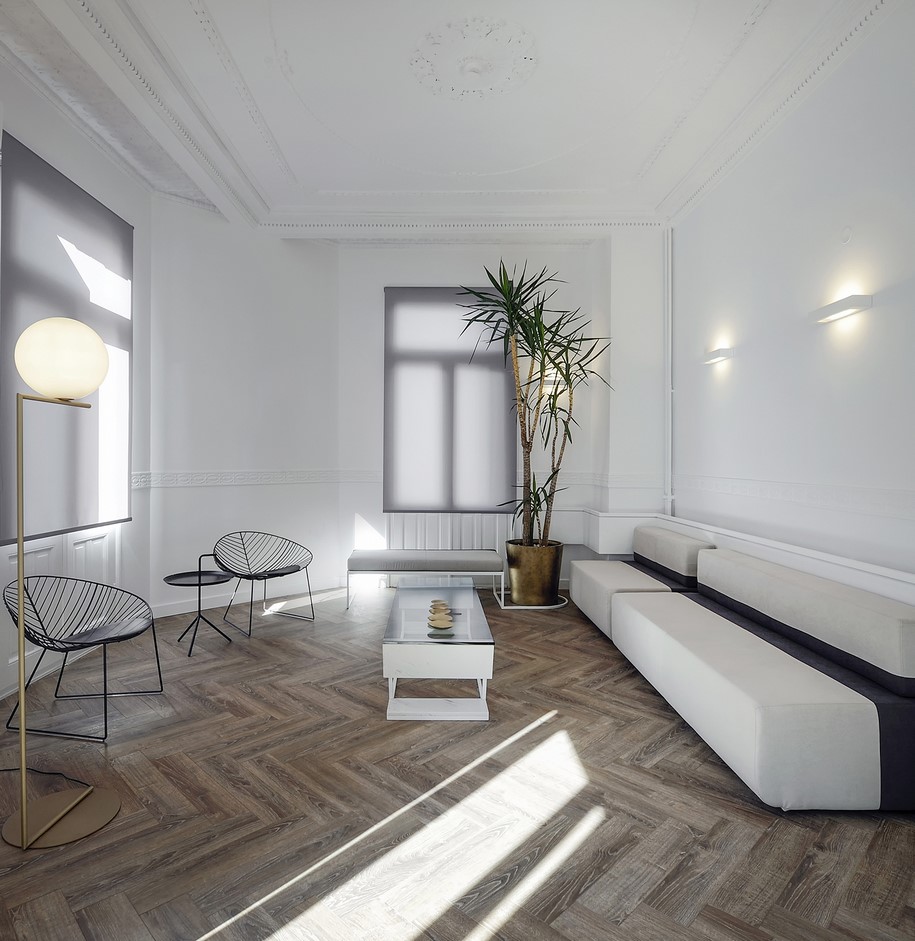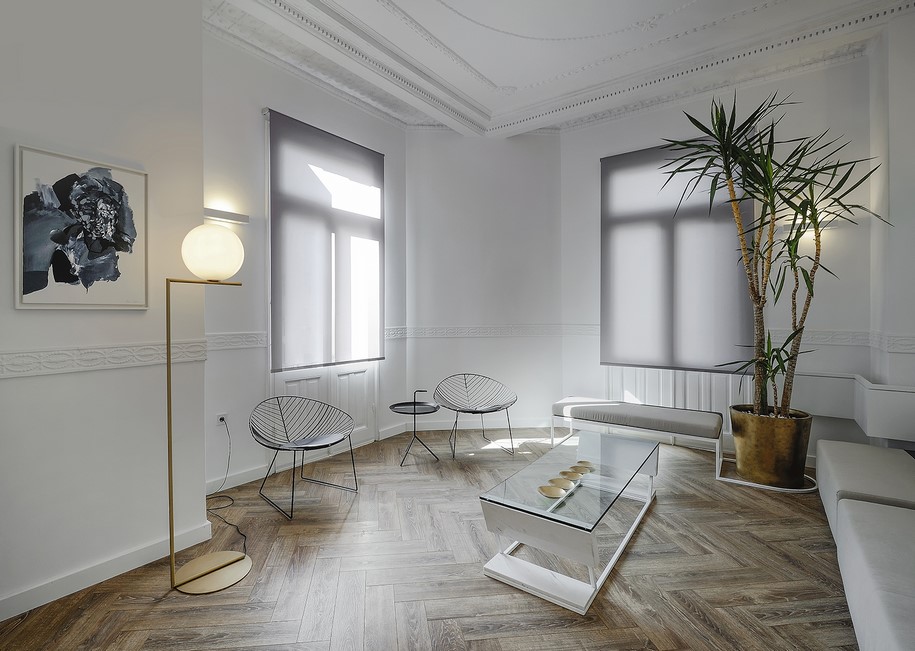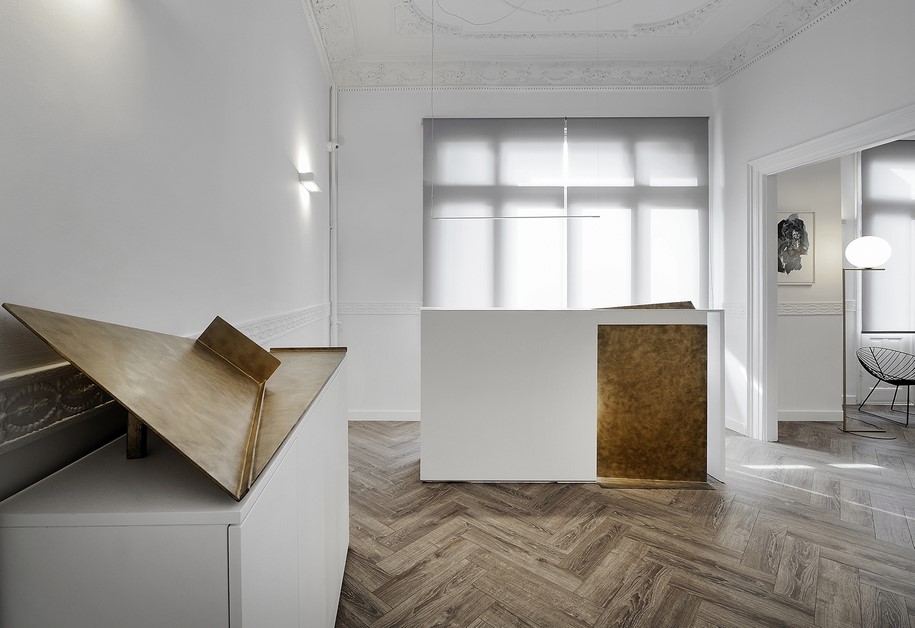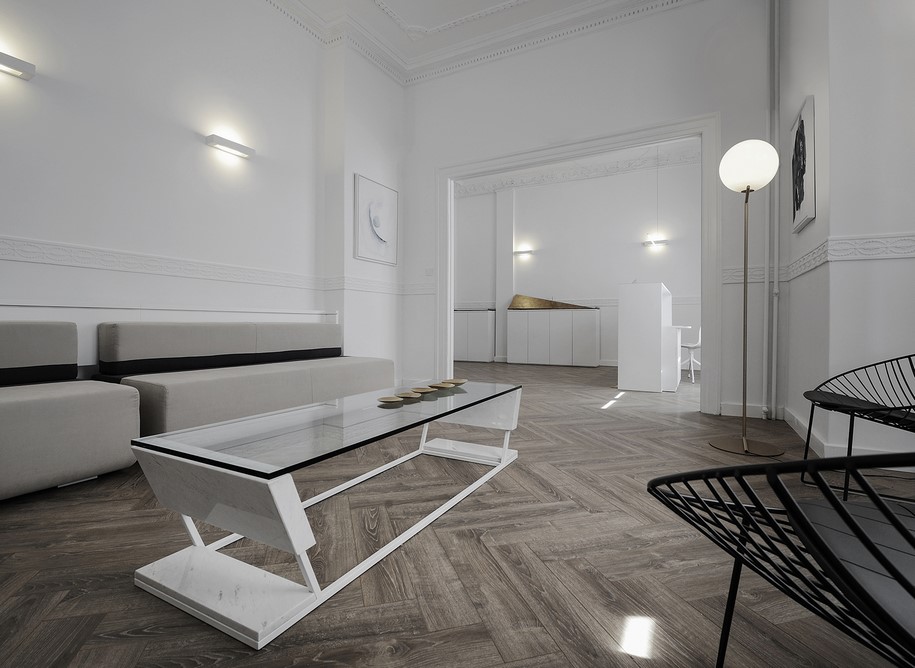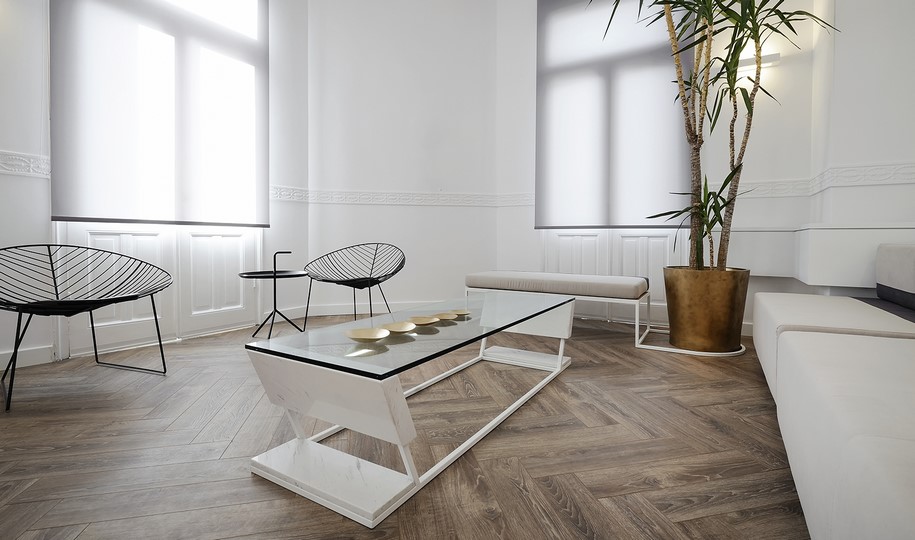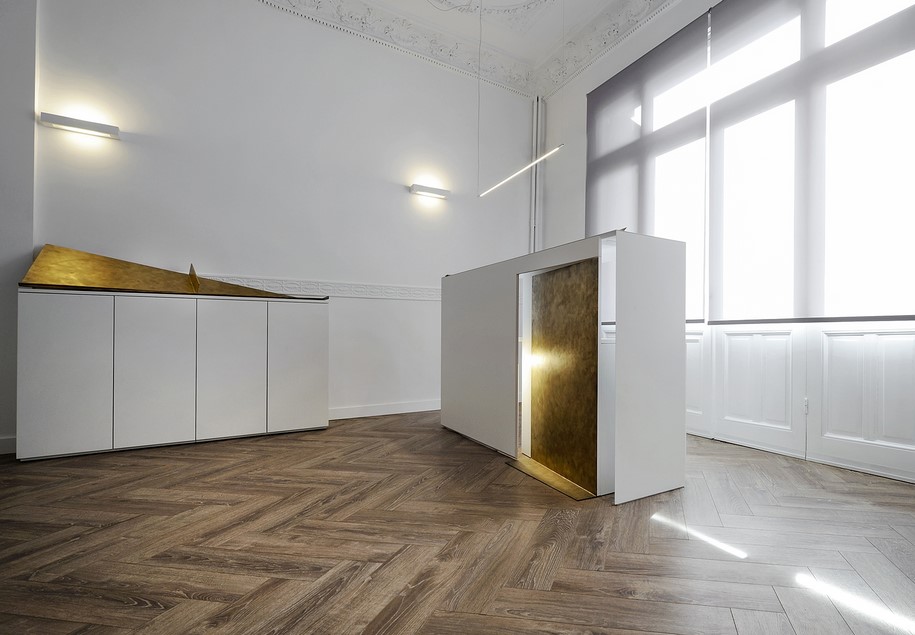 UBU Plan chose to lit the space circumferentially
Applied in the reception room, this desicion favoured the corncices of the ceiling perimeter, promoting an engrossing contradiction between the contemporaty minimalist trend and the preexisting neo-classical decorating elements of the building. The transparent central table, which permits the visual continuation of the floor, tiled in wide herringbone fashion, enhances the overall spatial clarity. 
As we move towards the office, we notice that the palette of colours differentiates by introducing black surfaces and gold details for the luminaires and the individual seats in front of the desk. The dominant feature is the study, an UBU Plan design as well, in a way that allows the permeability of the materials and light, attributing a sence of immediacy to the doctor`s contact with the patient.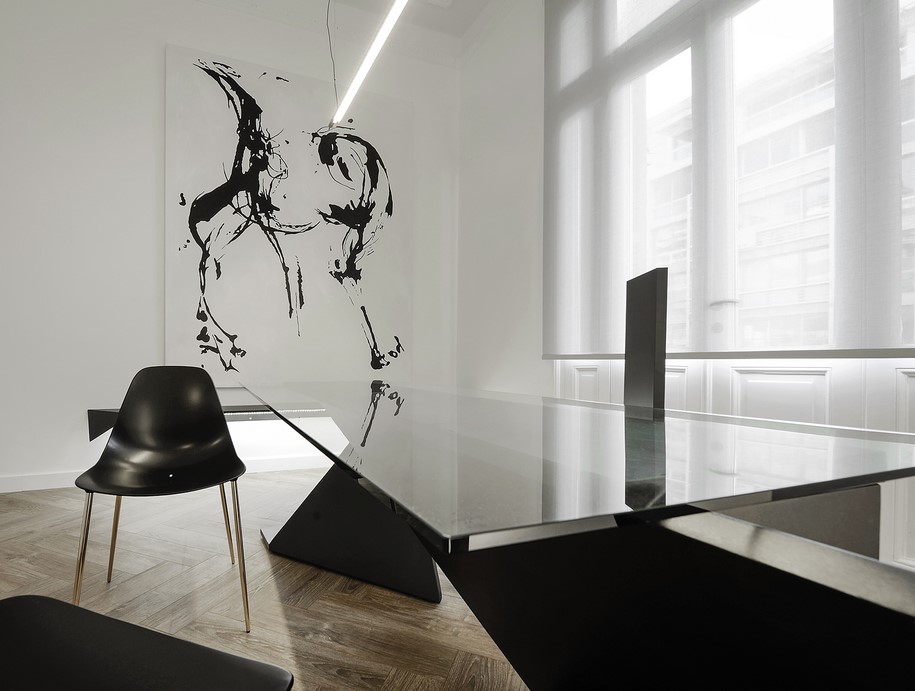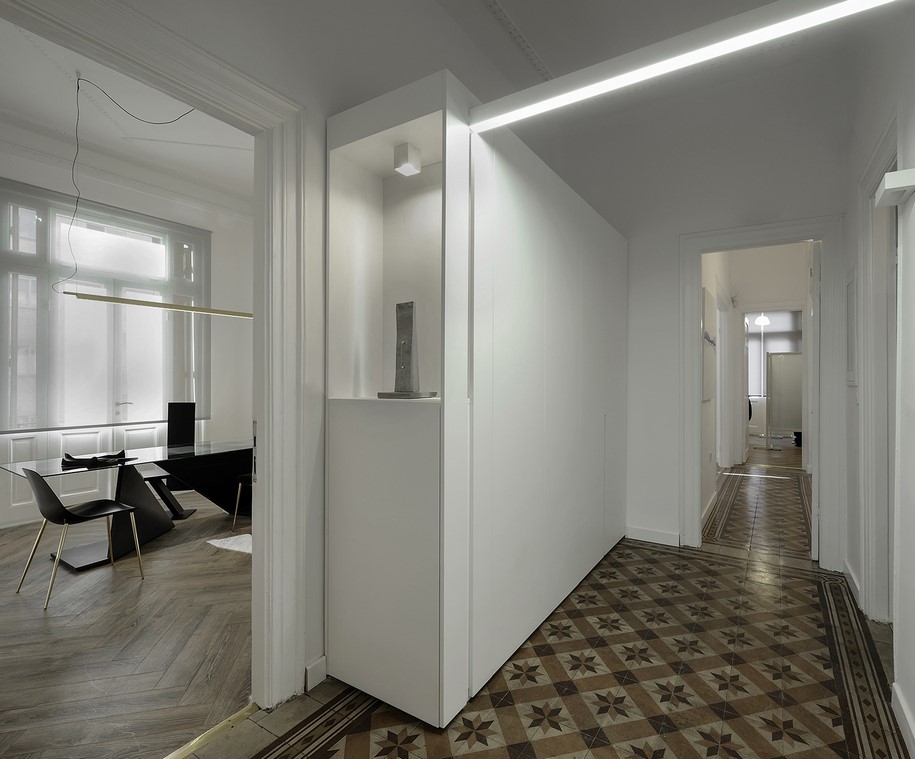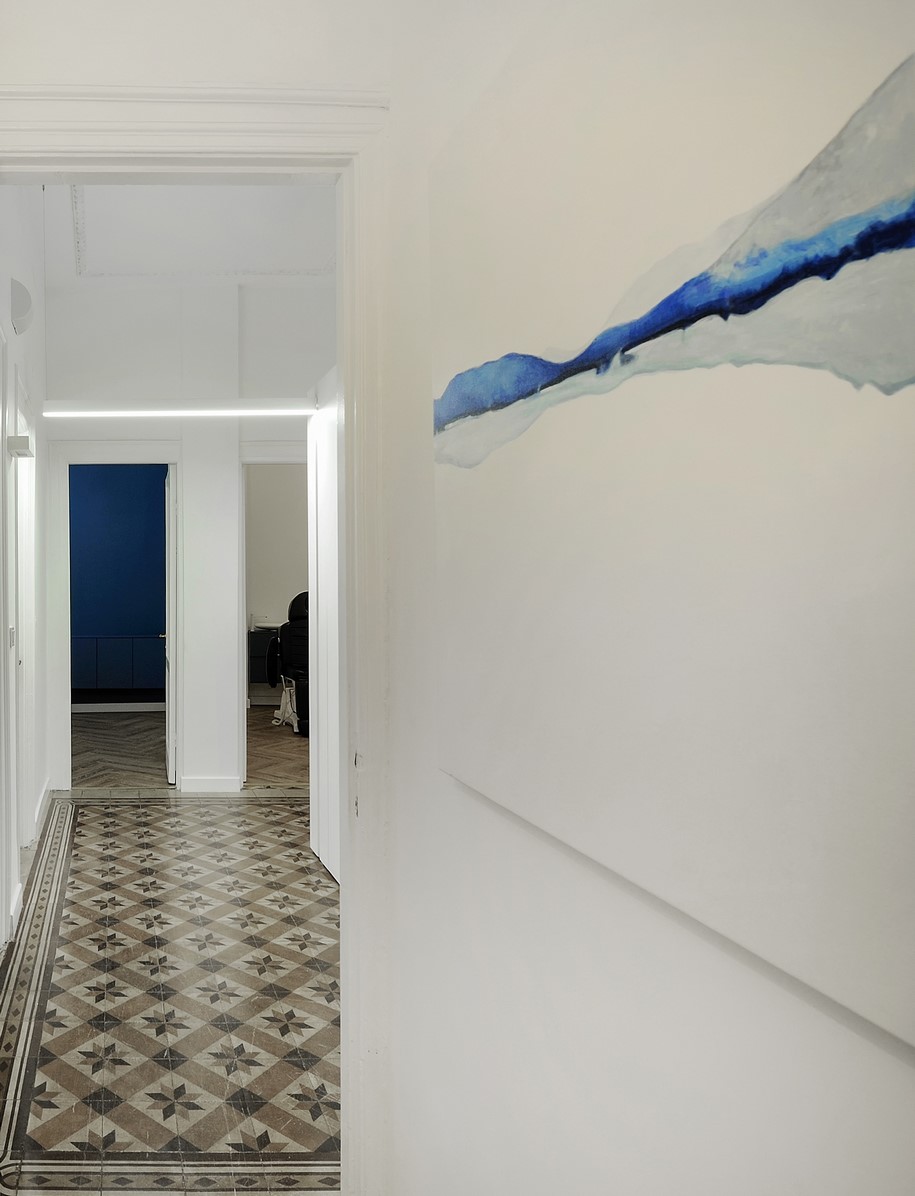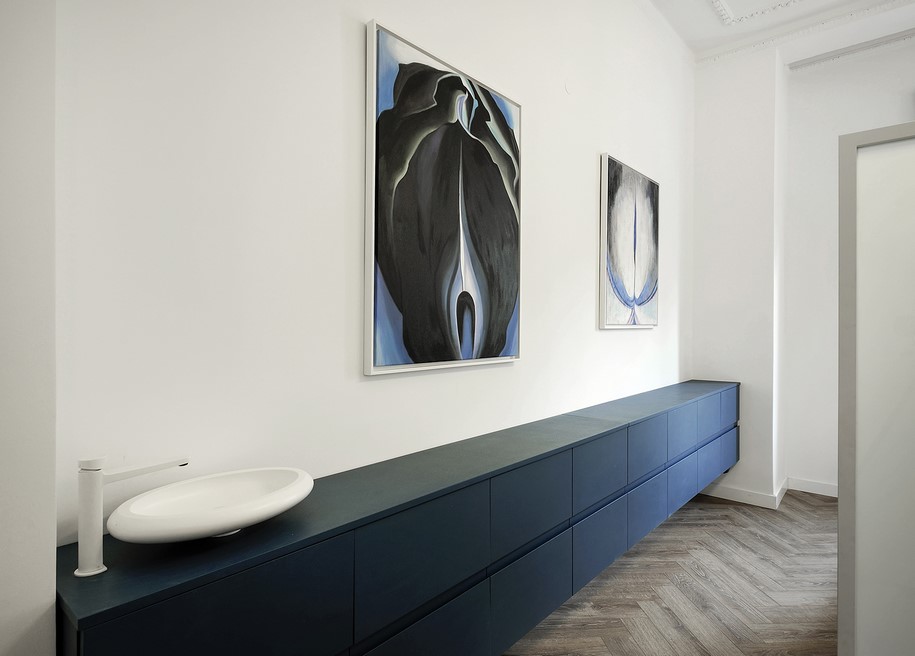 In the examination rooms, the architects placed metal, sunblasted panels as seperators, suitable for a custom space arrangement. An altered architectural proposal surprises the patient in one of these rooms, where in the absence of decoration, a bold blue colour appears.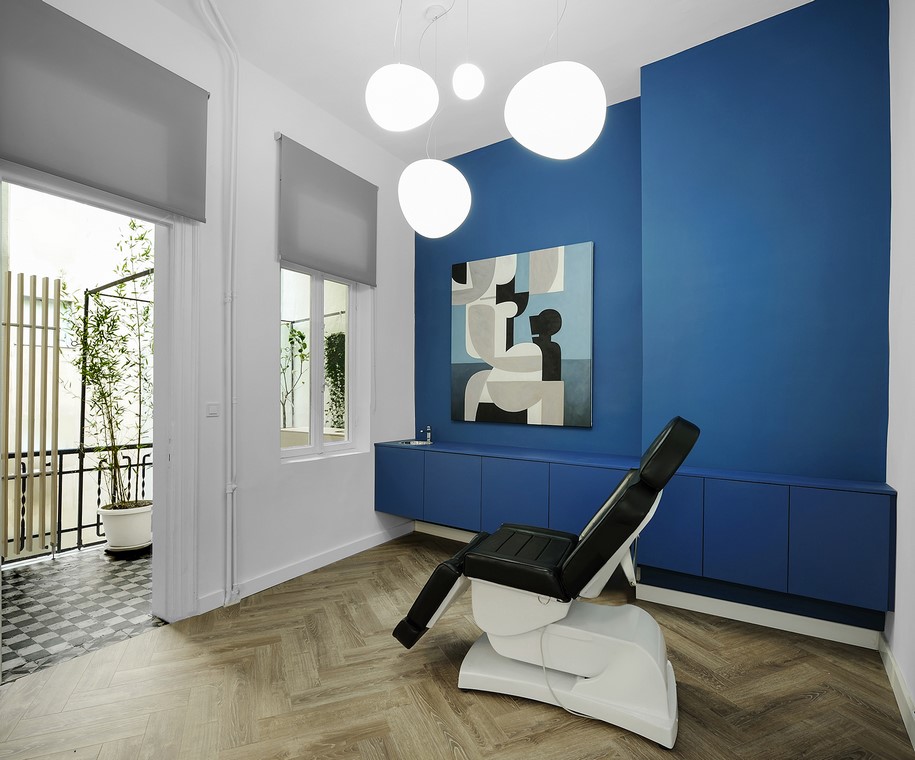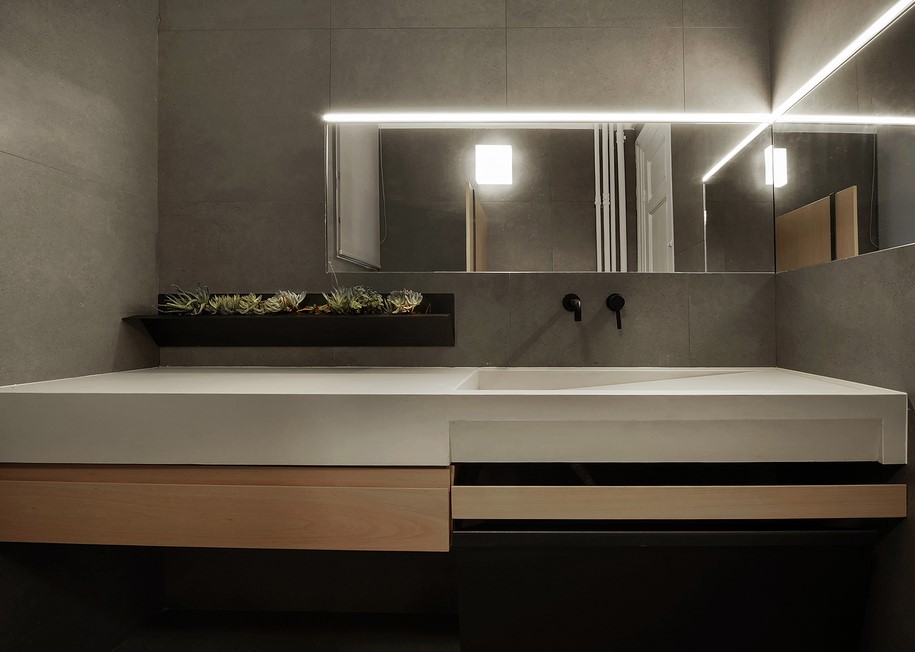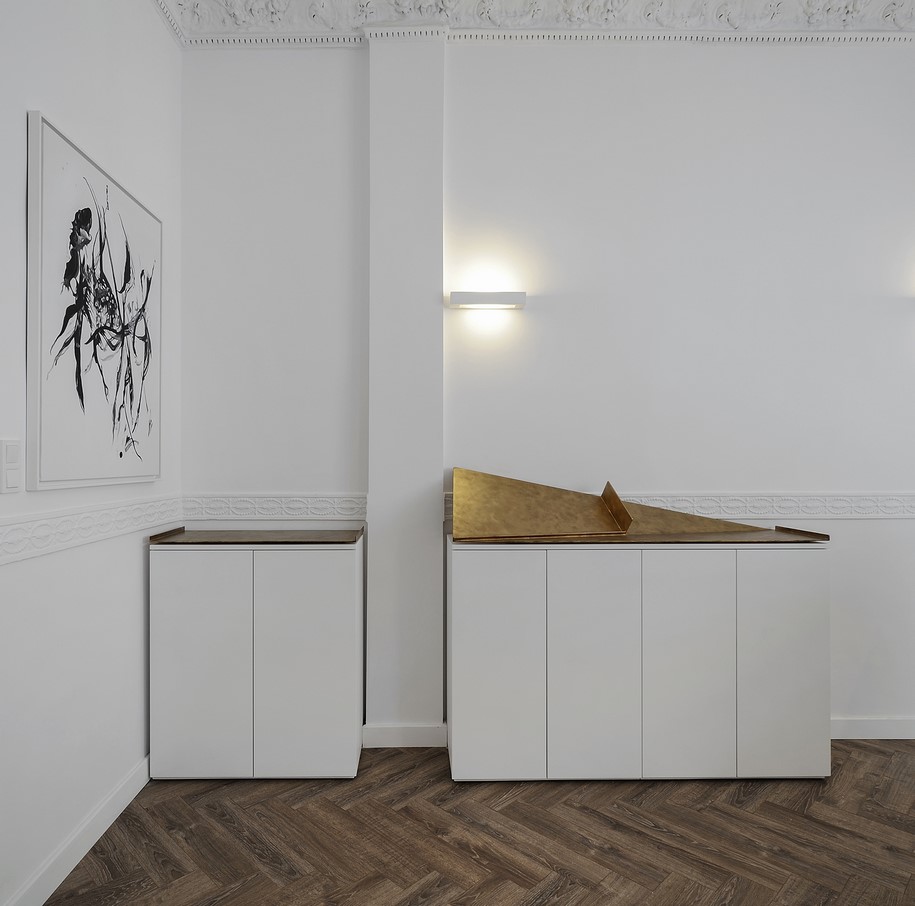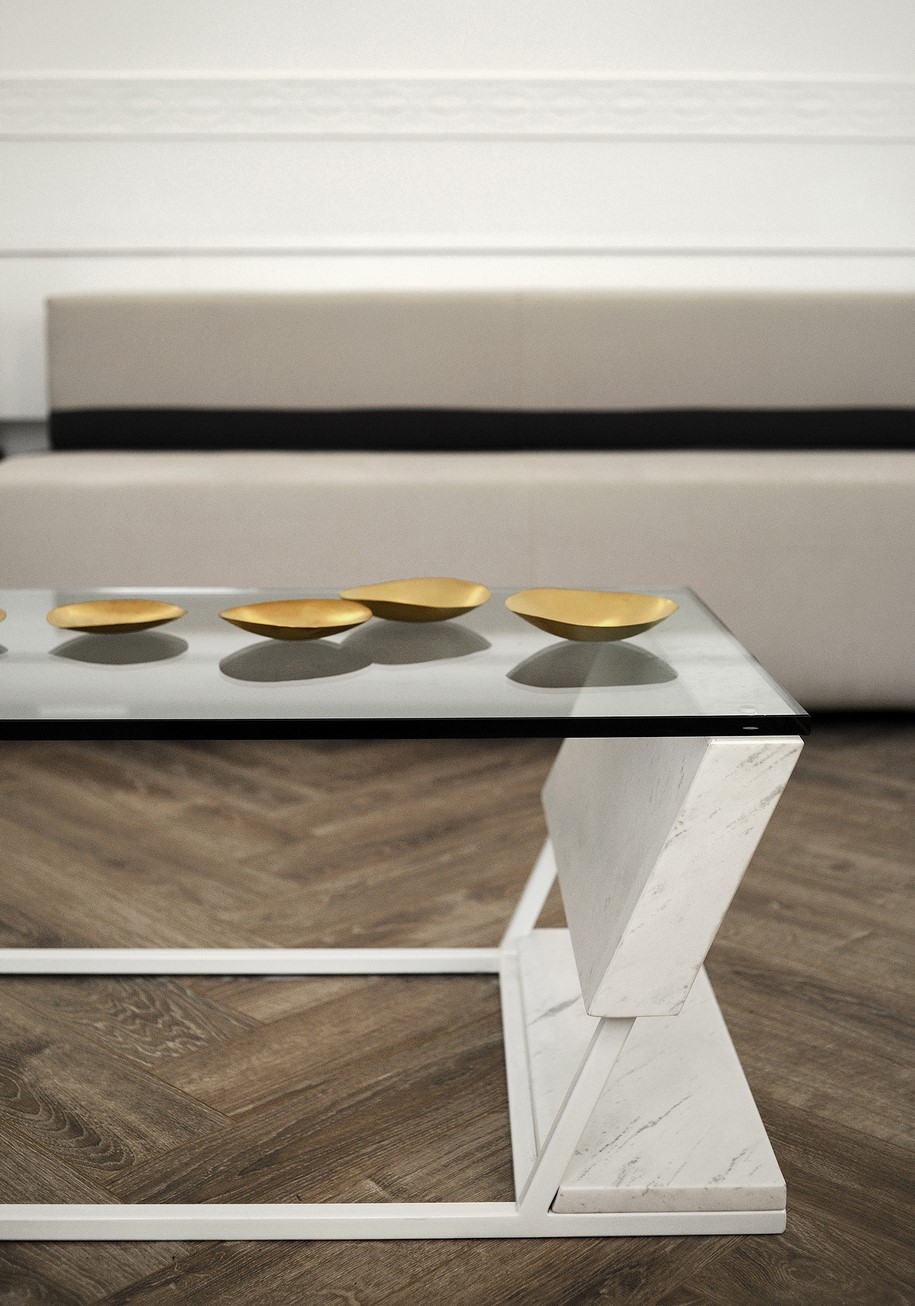 About UBU plan
UBU plan is an architectural studio founded in Thessaloniki by Thanos Oikonomou and Ilias Venesis in 2014. Their research buffers around manuals as compression and dispersal of impacts in way that form-generating is a projection set of stated factors. Their architectural proposal fronts urban and landscape degradation as well as fragmented spaces in a way of restoring its potentials.
READ ALSO:
At Kefalari Suites Hotel old age charm meets contemporary luxury/ Annita Kalimeris