In the southernmost tip of Salento, Gagliano del Capo is the last city located on the promontory that separates the Adriatic sea and the Ionian. In this place of magical energy rests the 19th-century Palazzo Daniele which open itself in a series of courtyard that talk to each other through a series of steps, keeping the visual contact, where the rooms are face to face.
Originally constructed in 1861, the year of Italy's unification, the aristocratic palazzo was built by the locally renowned architect Domenico Malinconico in the neoclassical style with a series of courtyards and lush Mediterranean landscaping.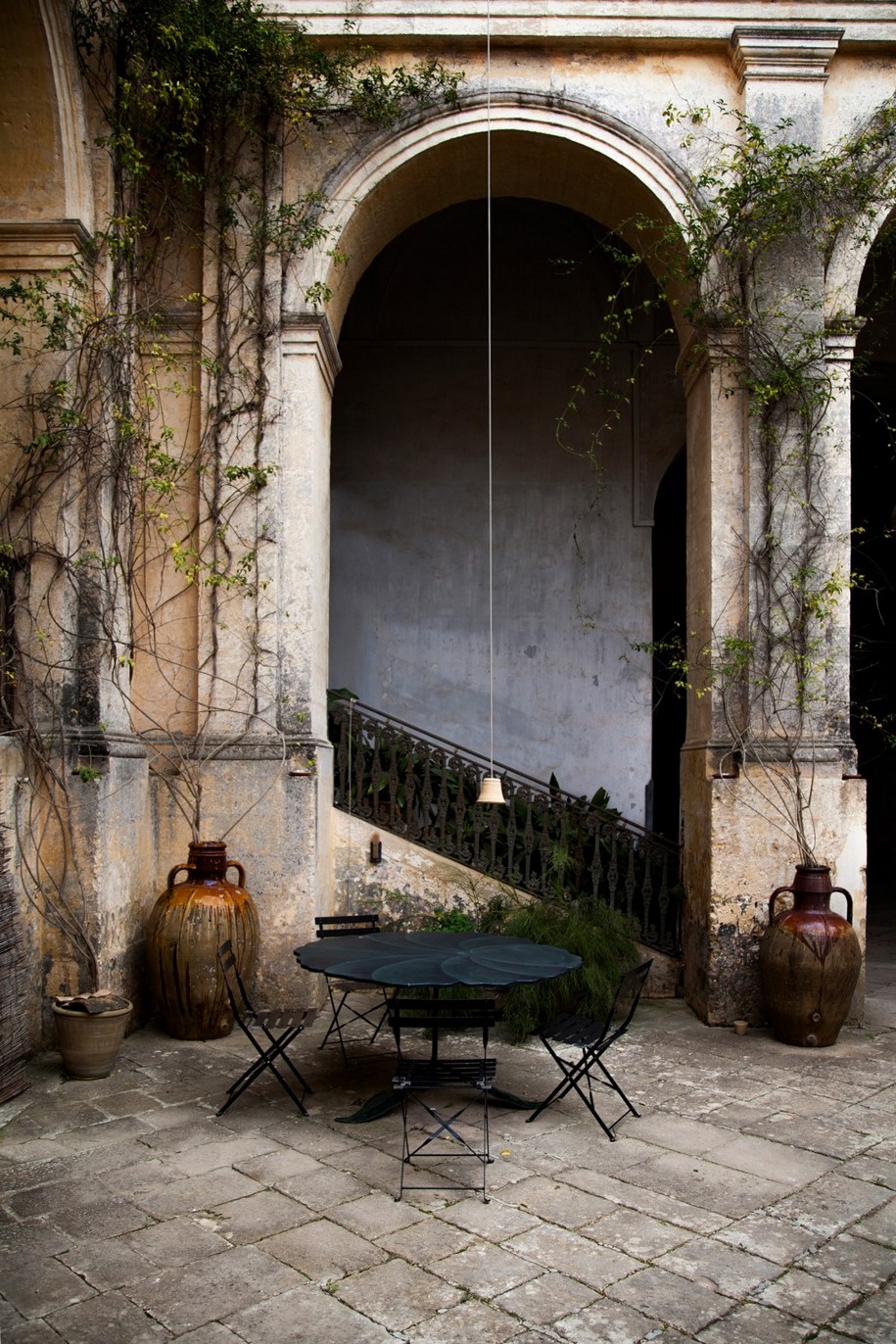 It's an architectural restoration project, about spaces redistribution and interior for a new gateway of change of use. As the current site of a permanent art collection but also in constant evolution, the use of spaces has been designed to highlight the character of the absence that allows artists to create new works; a sort of macro-scale atelier, where the studios, the bedrooms and the common areas crisscross and disappear according to the momentary need of energy flows of the artists.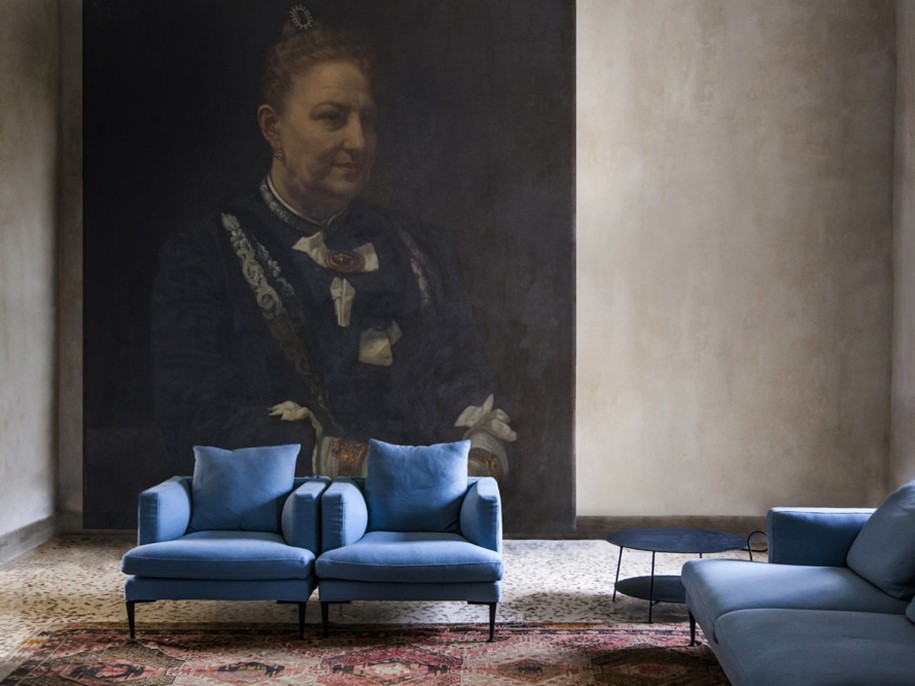 "The restoration project is aimed at highlighting the issue of detachment, to bring these spaces back to the idea of places that are no longer inhabited, but freed from their nature and their function incorporated with the aesthetics linked to the type of furniture for a daily living. A few elements of functional furniture are still contextualized and connected to the artworks exposed in a game of references that wants to highlight the sanctity of absence ".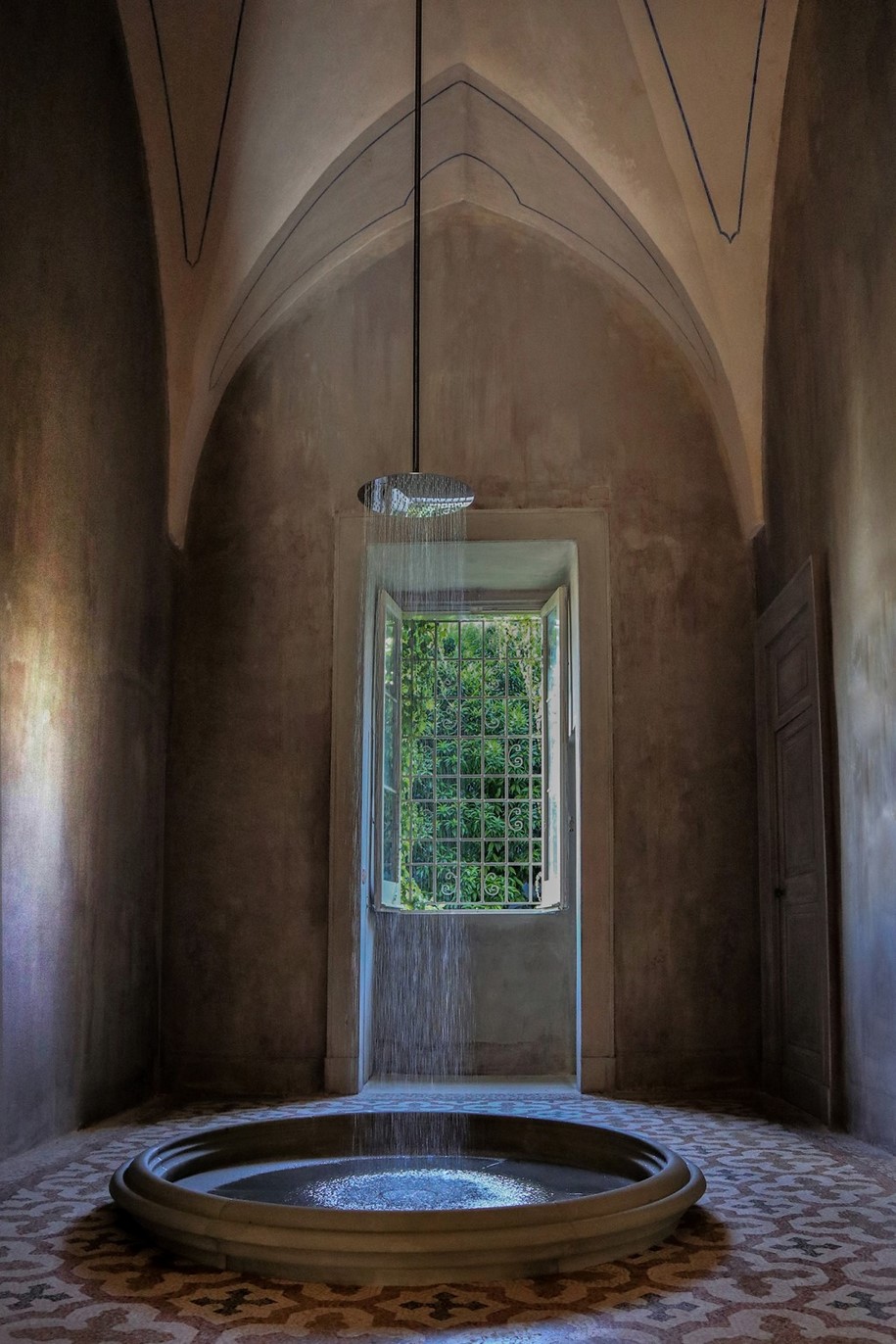 "Architecture can be read as a book, that, from time to time changes the story that tells."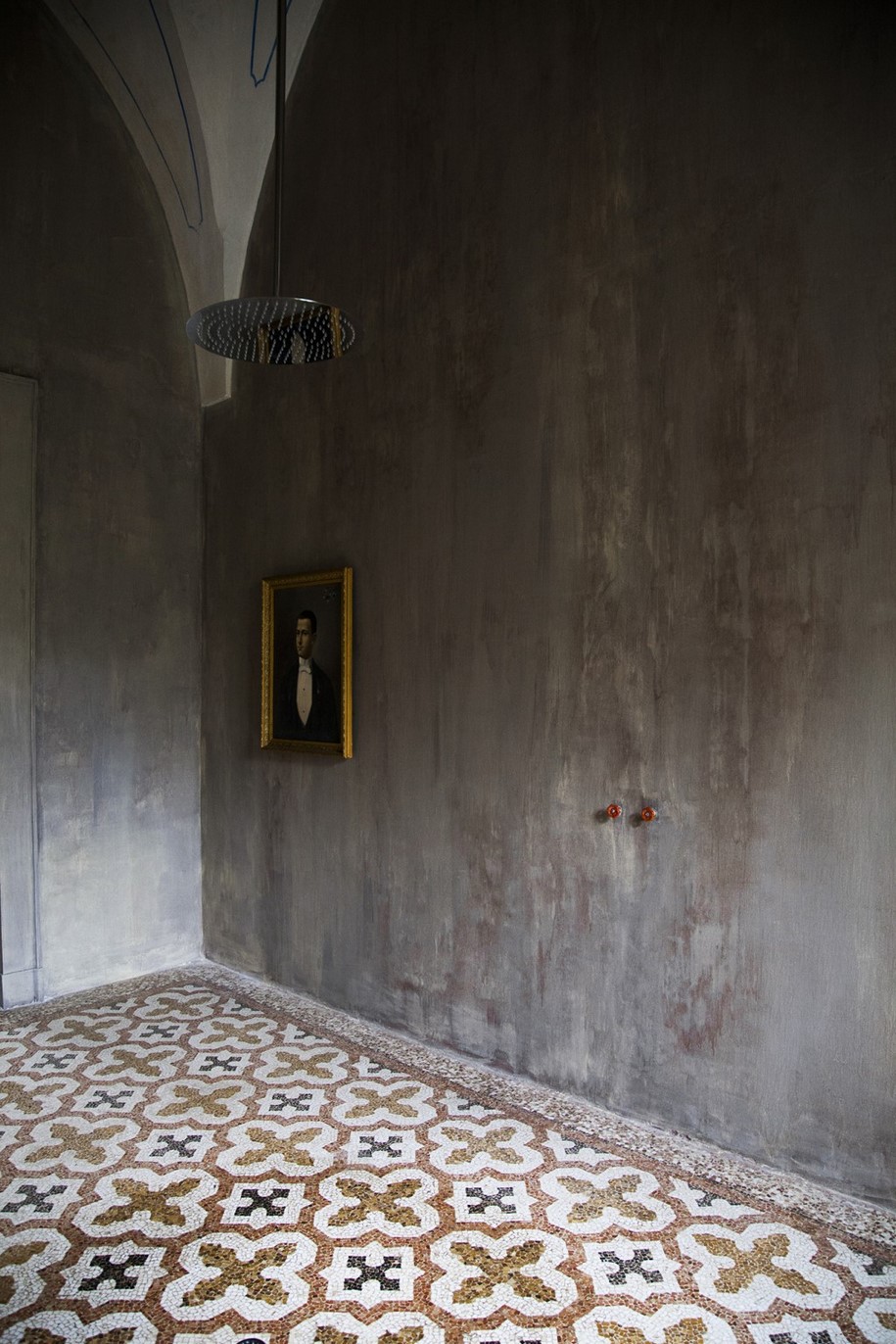 So the architecture can be read as a book, that, from time to time changes the story that tells, washed out walls mixed to a new color, a few pieces of furniture, rotating between artworks and function in a path of discovery of the space from details to macro proportions.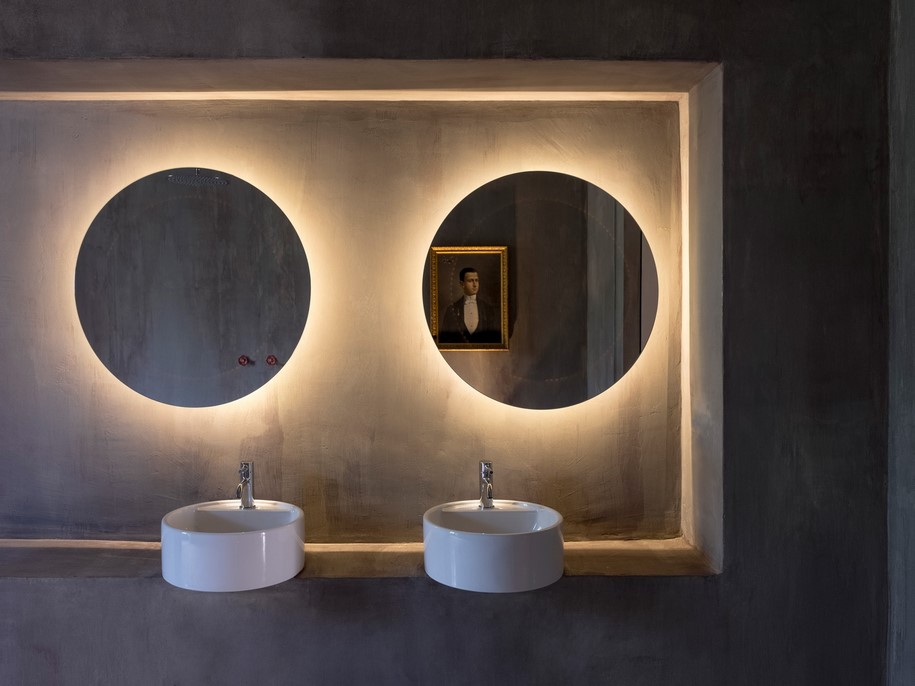 This creates openings towards the outdoor which generate hybrids that confuse the inside out, in a continuity between painted spaces and bare walls, creating something absolutely unusual where the bathrooms become an installation, like the archaic source of water coming down from the 6 meter high ceiling is collected in a very large basin, made with pietra serena by Andrea Sala, or like the monastic cells with a fitting lighting by Simon D'Exéa.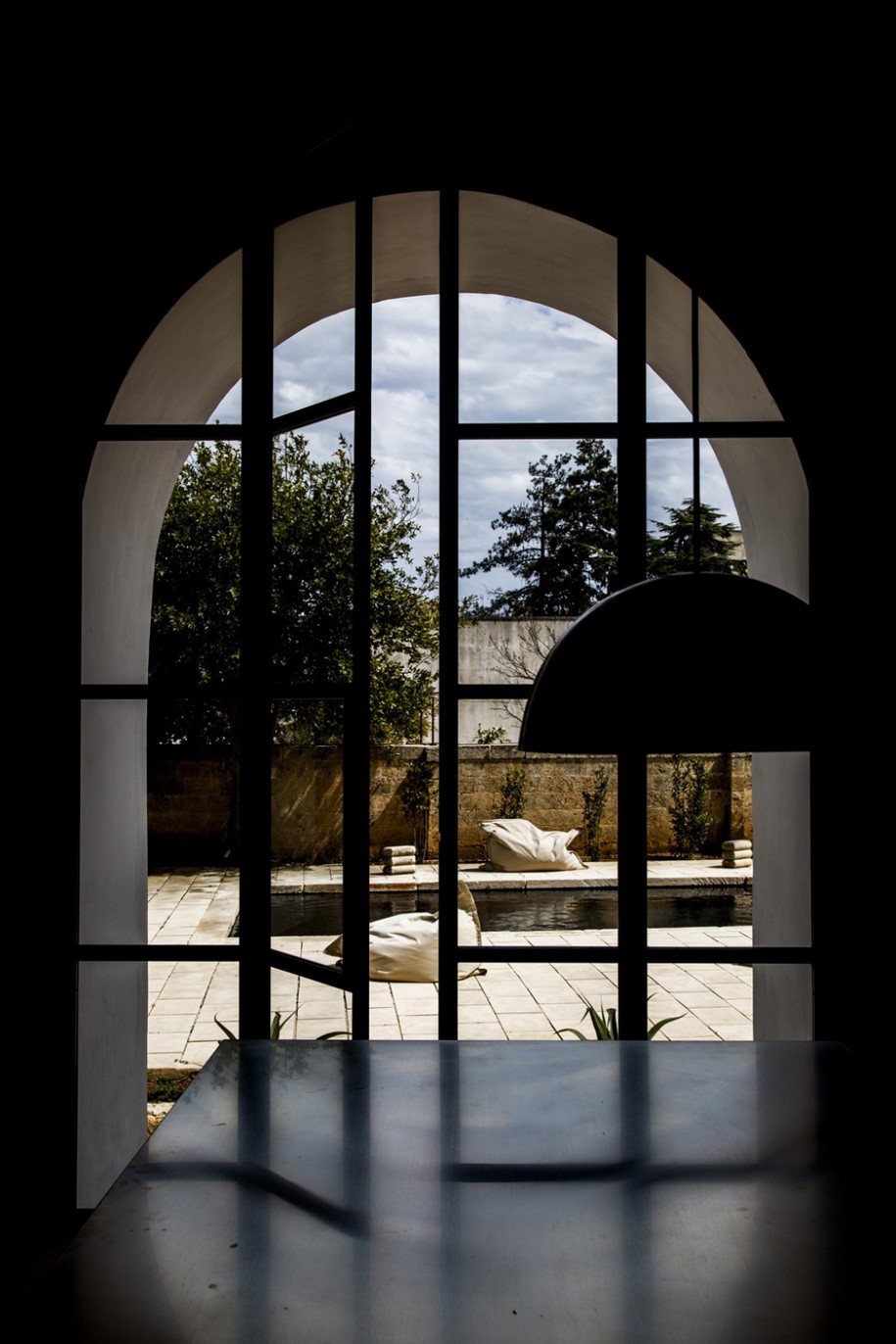 The basic IKEA wall lamps, the only lighting of the bed, that stay in the position of the last user because "even the room itself becomes the setting of life, past and present, our memory and those that have lived it before us".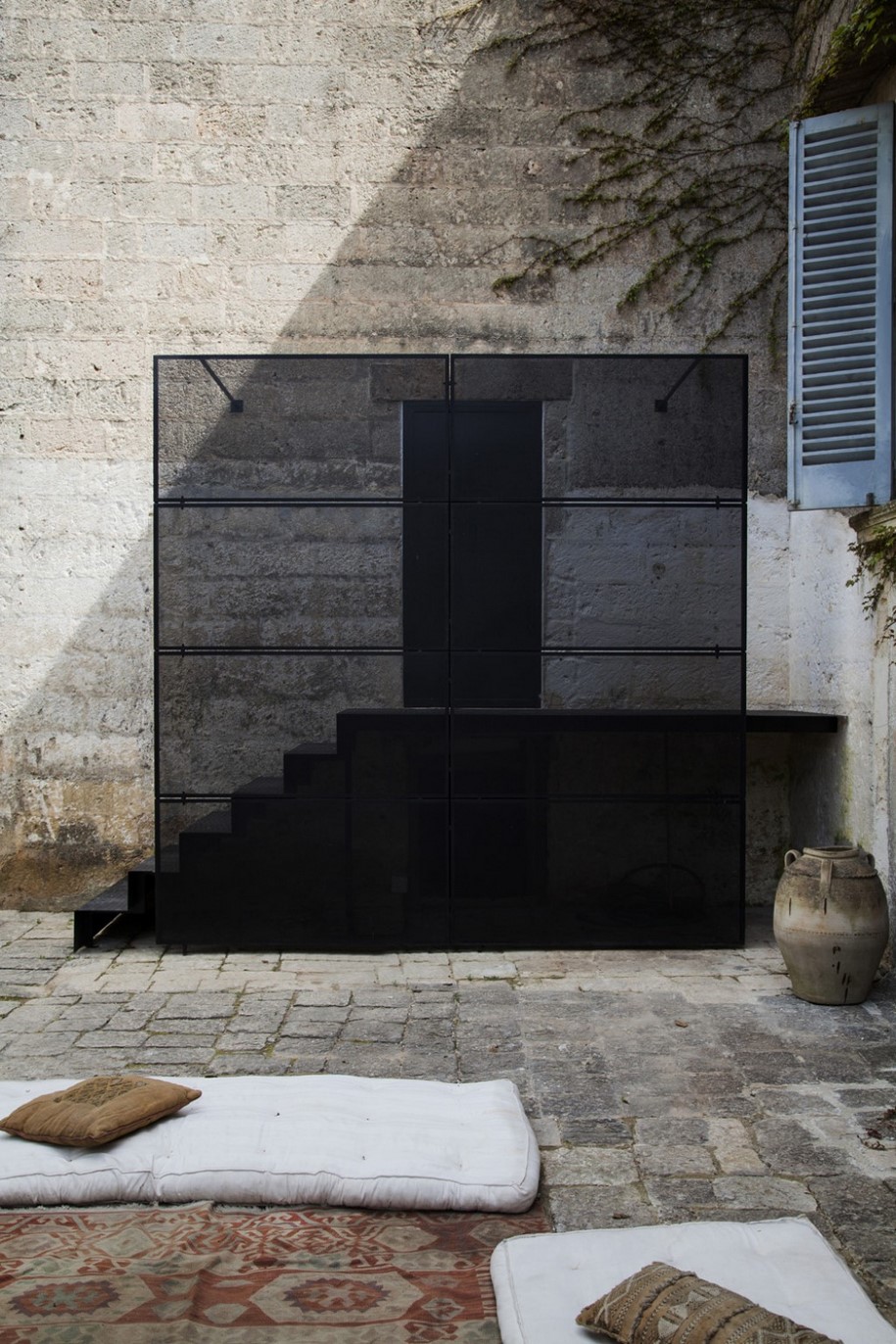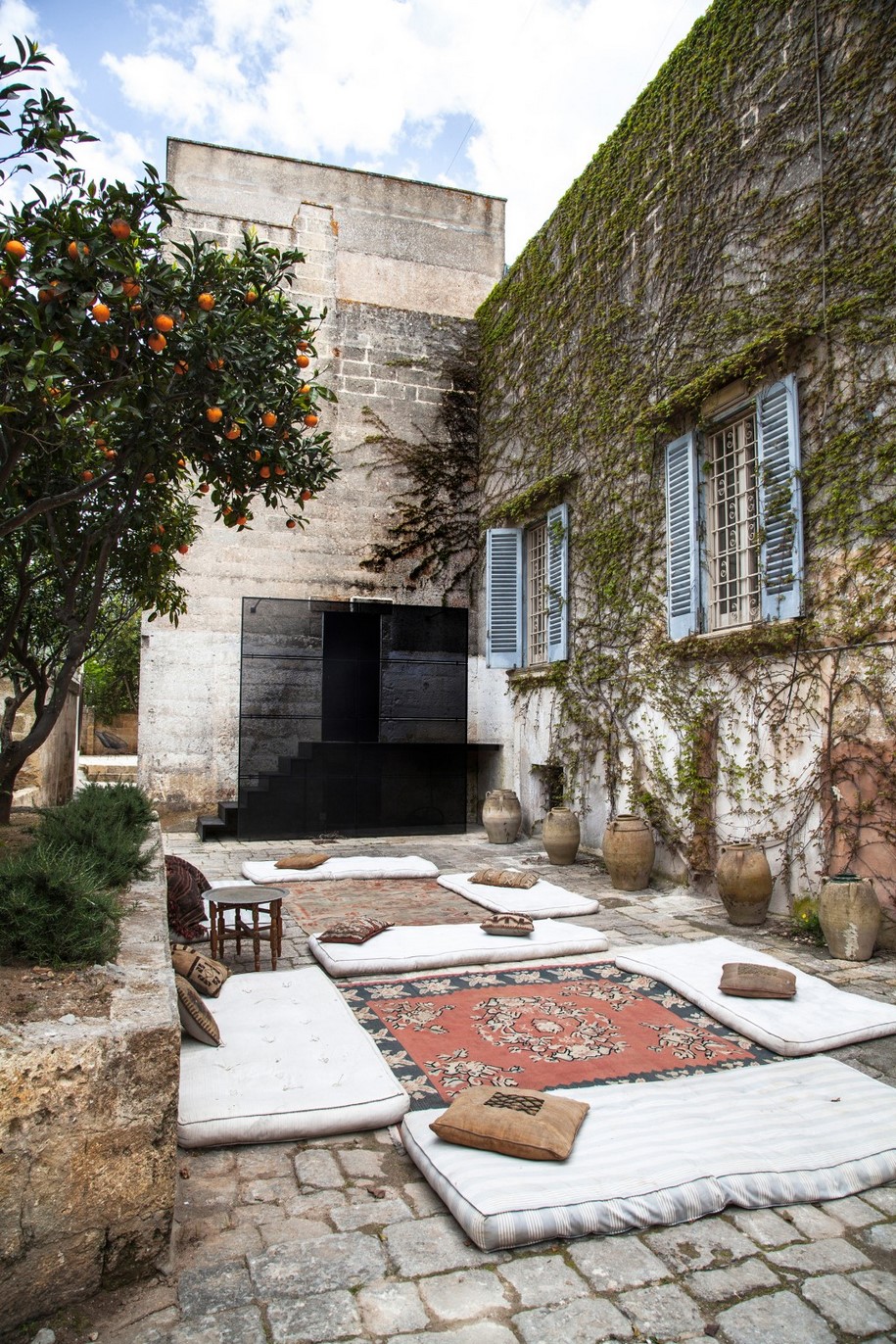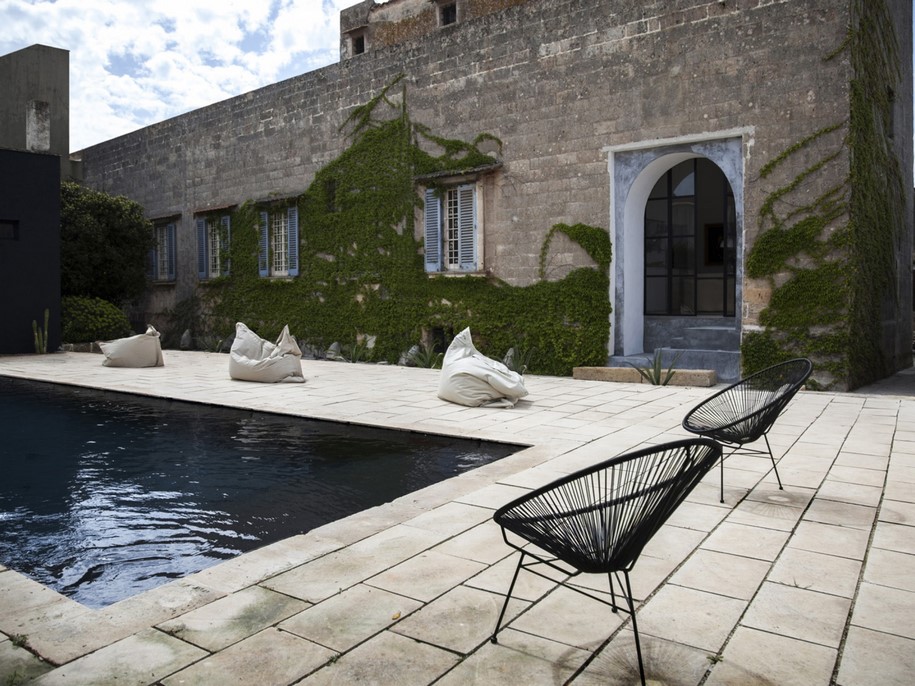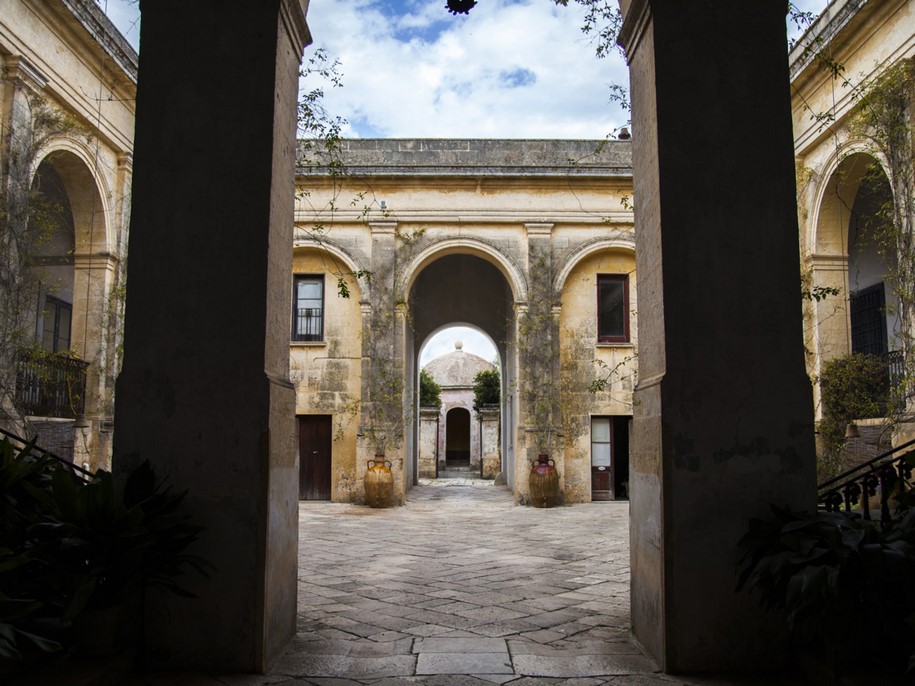 Plan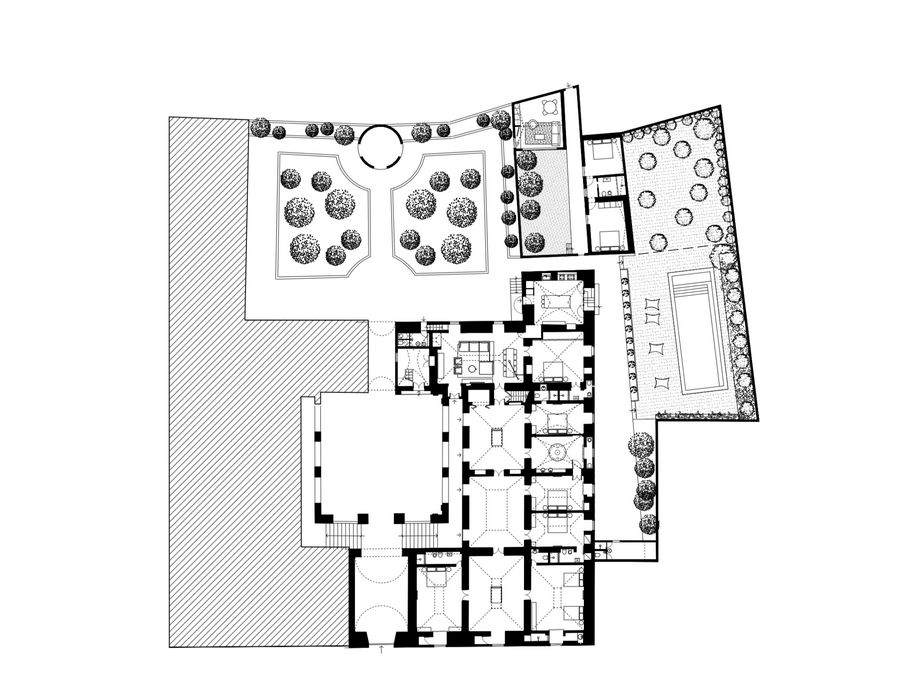 ______________
READ ALSO:
"Wine White Canvas": Portugal Vineyards Concept Store in Porto, Portugal | Porto Architects