In a quiet but very beautiful area of the island of Milos, away from the sea but with a wonderful view, interior designer Katerina Ralli was asked to renovate two resort houses of 90 sq.m. each.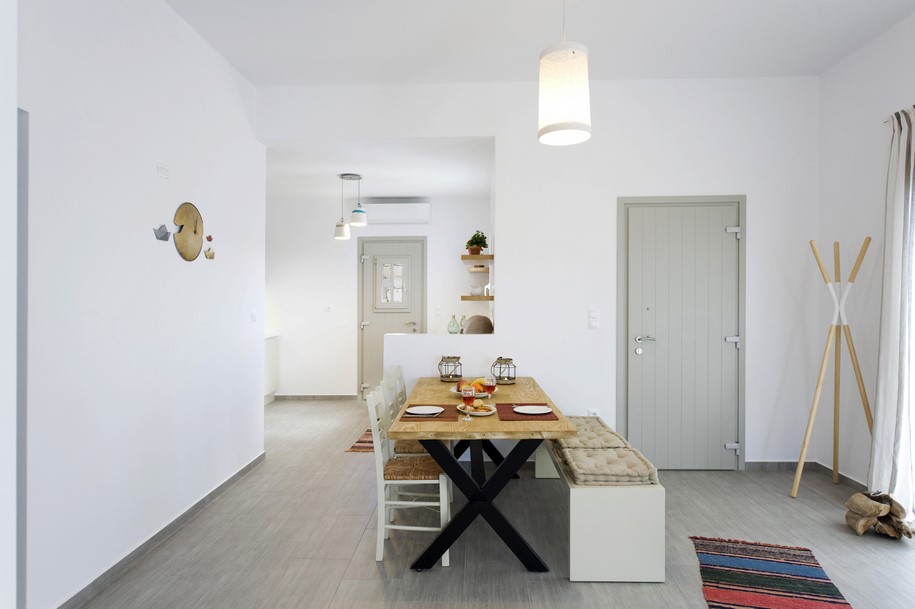 Katerina Ralli's goal was not only to create comfortable spaces but also a warm atmosphere which can transform the visitor's stay into a comfortable and pleasant experience.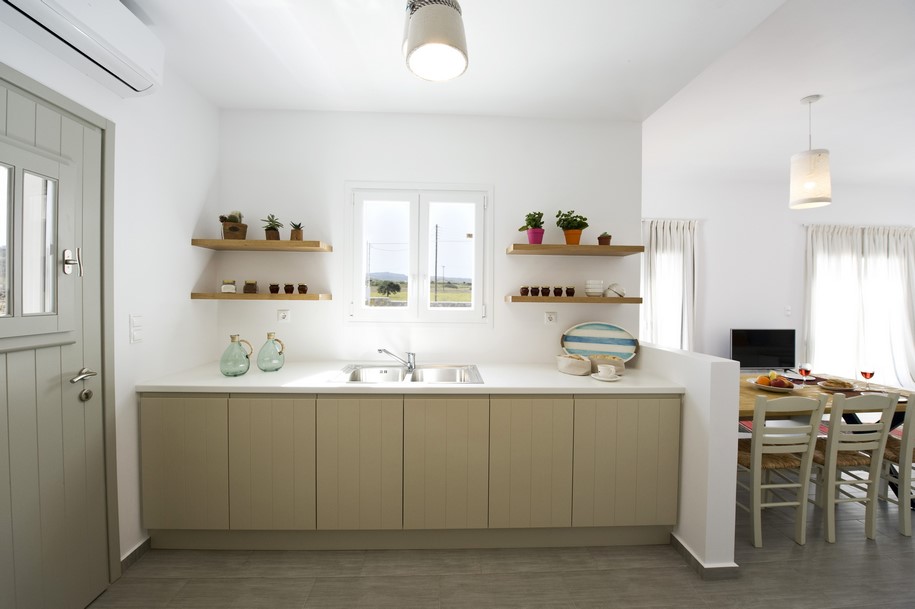 In both houses the office designed the kitchen area in such a way so as not to be directly visible from the living room but at the same time to be in close contact with it and the dining room as well, emphasizing on plenty of storage space.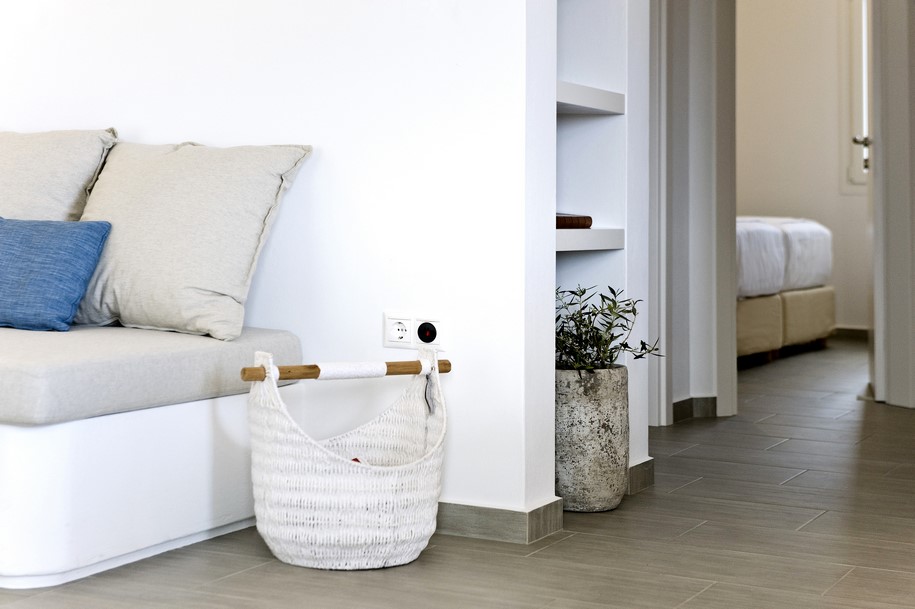 In the bathrooms and bedrooms Ralli applied the Cycladic architecture with its "built" interior features combined with the modern and comfortable contemporary furniture which certainly contribute to the functionality of the spaces.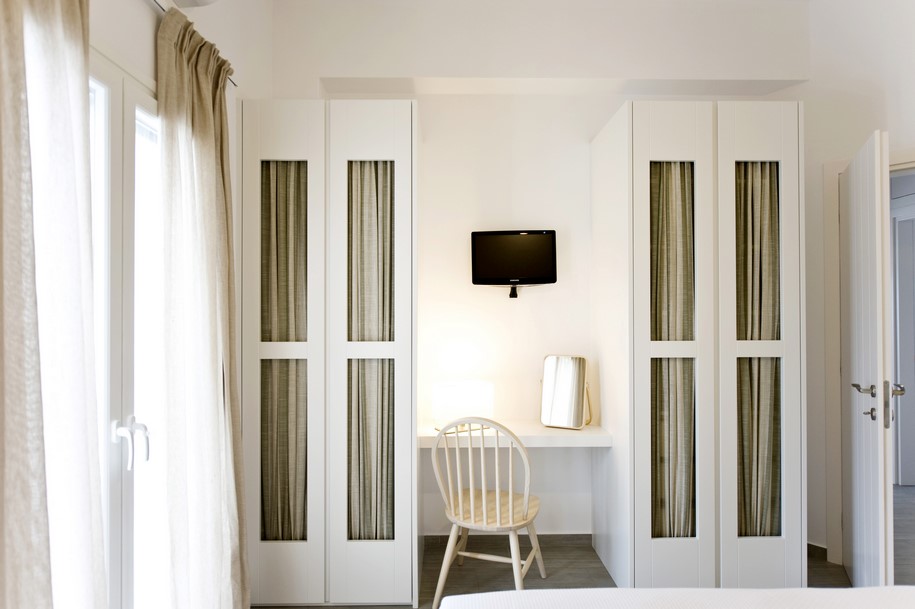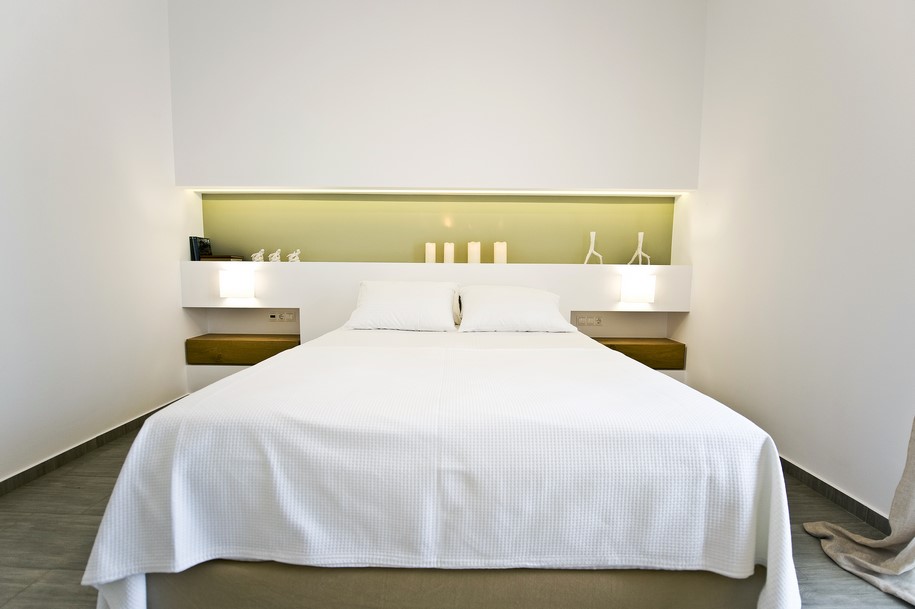 The materials are all natural. Weathered look wood, natural reed, unprocessed iron, linen fabrics, hand-made carpets and ornaments have all been inspired from the natural resources of the island so as to harmonically fit the surroundings.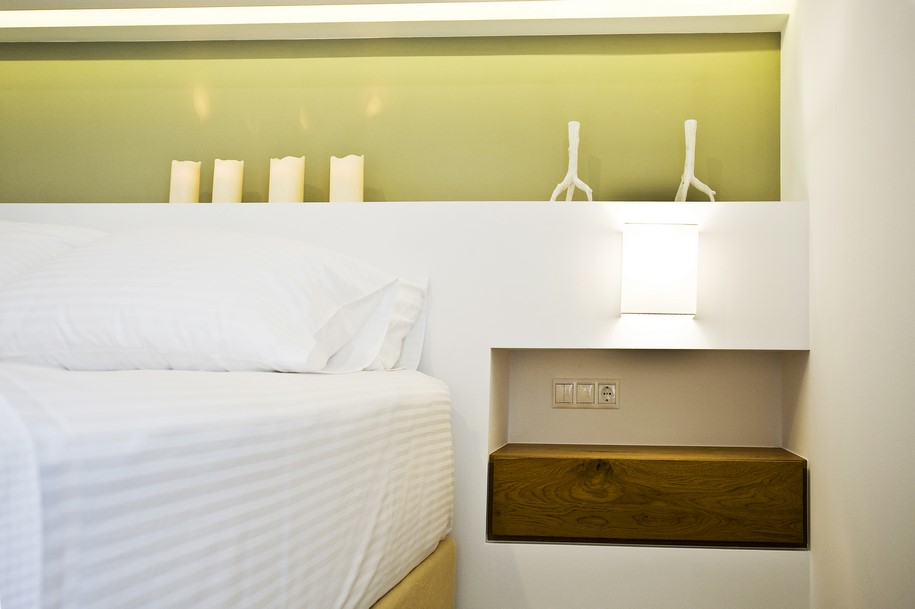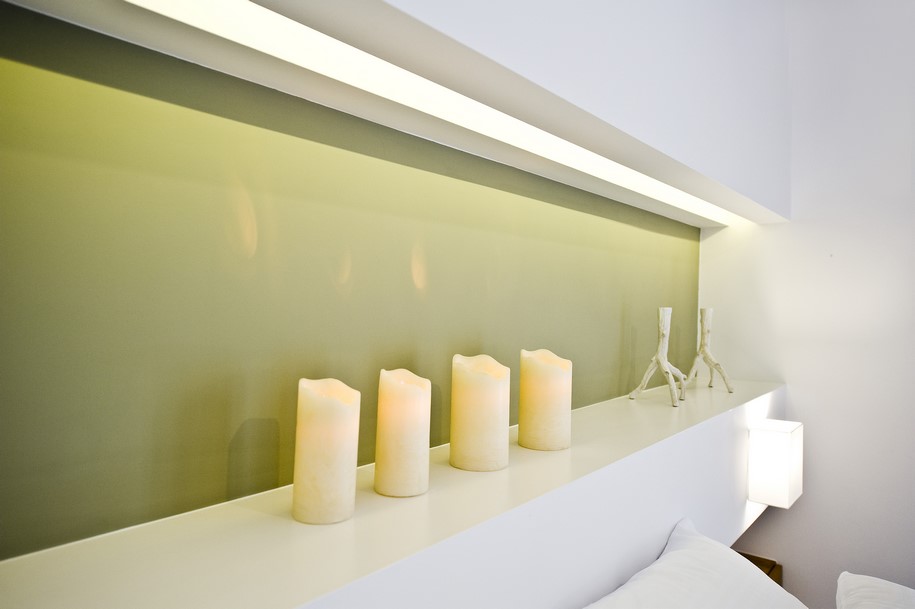 The chosen colour shades are all earthy and warm with the exception of the "touches" of blue which match perfectly the blue of the sea and the sky. All in all, the main goal was to serve the principles of contemporary design adapted to the cycladic architecture in order to satisfy the guests' needs.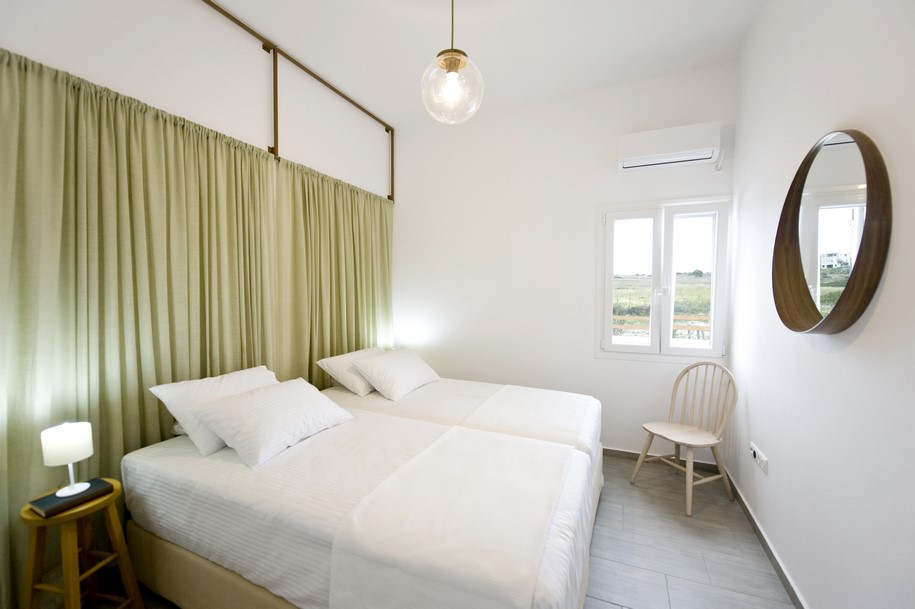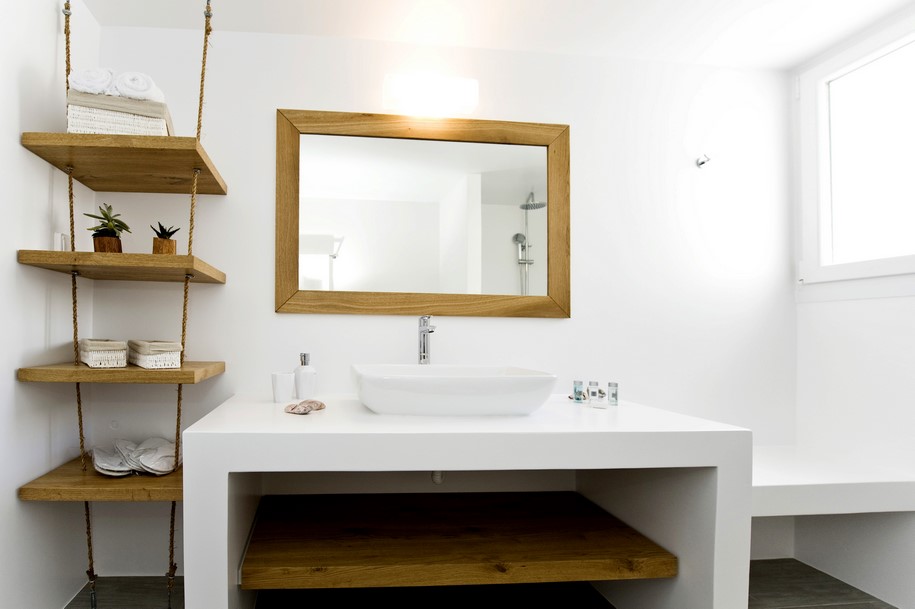 Facts & Credits:
area: 90sq (+ 90sq)
site: Parasporos – Milos
client: Milis House
interior design: Katerina Ralli
licence study: Vamvouni – Mallis
wooden crafts: ΥΙΟΙ ΑΘΑΝΑΣΙΟΥ ΔΟΥΛΗ
lightings and small furniture: Shol
photography: Mandy Lykeridou
construction year: 2016
In love with the Aegean architecture? We have an abundance of projects for you to get inspired!
READ ALSO:
Milán 44: Auto-Parts Warehouse Transformed into Vibrant Local Market by Francisco Pardo Arquitecto & Julio Amezcua