Threshold architects took over the design of Mavrommataion apartment. The apartment, located on the 6th floor in Athens, faced challenges of noise pollution and a lack of context due to previous renovations. Despite this, its three terraces offered stunning views. The design aimed to create a Mediterranean country house in the city, using dead-stock terracotta flooring for seamless indoor-outdoor blending. Triple-glazed olive-colored windows provided acoustic comfort. A pine desk on the top floor created a calm space, and the kitchen and bathroom utilized various white materials for a subtle backdrop. The overall project seeks to be a retreat from city life while maintaining a humble, rooted sense.
-text by the authors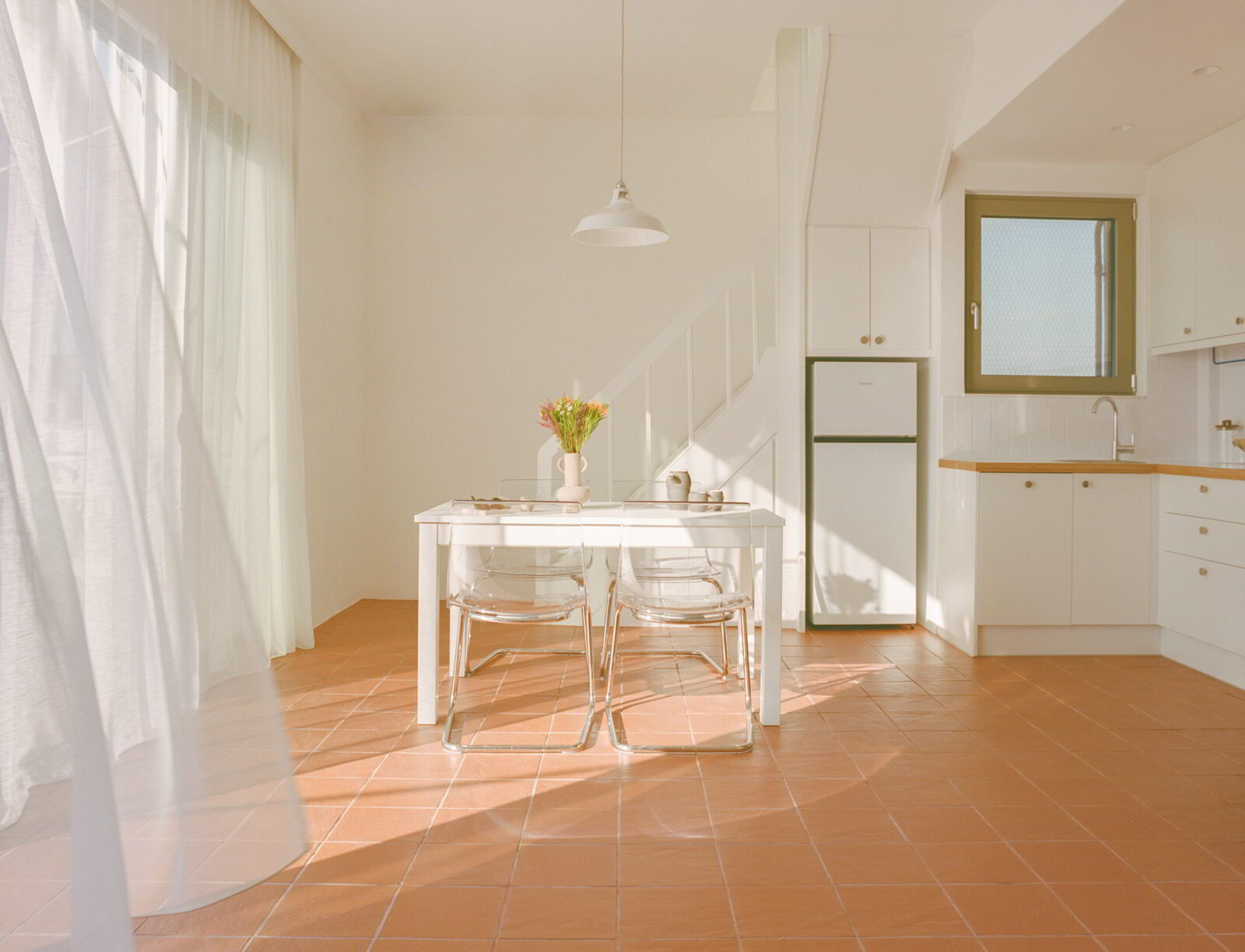 The apartment is situated on the 6th floor of a polykatoikia building in the heart of Athens, at the intersection of two main avenues. The previous owner had undertaken a series of renovations, removing many of its original elements.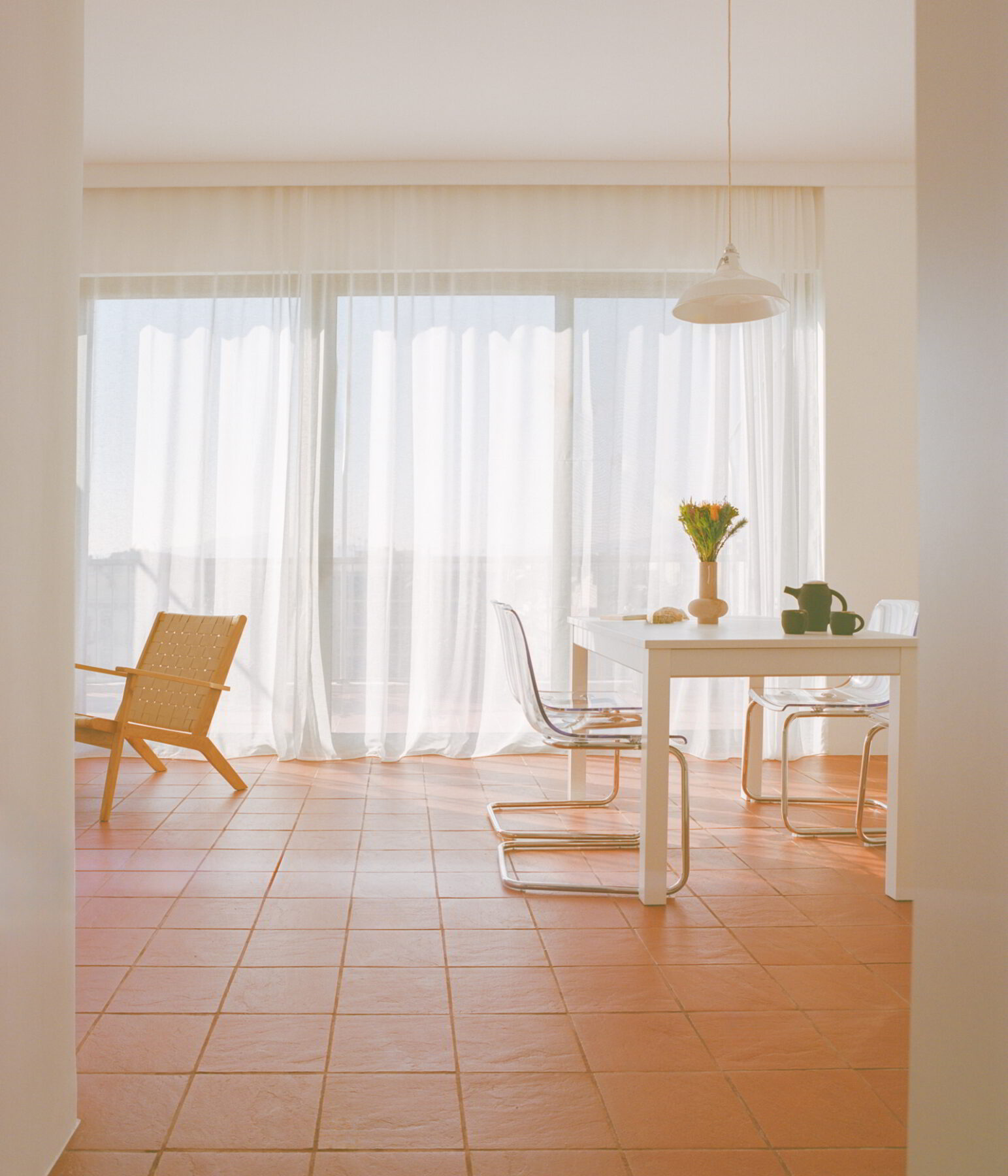 Consequently, we faced two significant challenges: noise pollution from the avenues and a series of spaces that lacked context. However, amidst the noise, the apartment's three terraces boasted breathtaking views: the park, the sea, the Acropolis, and the city from above.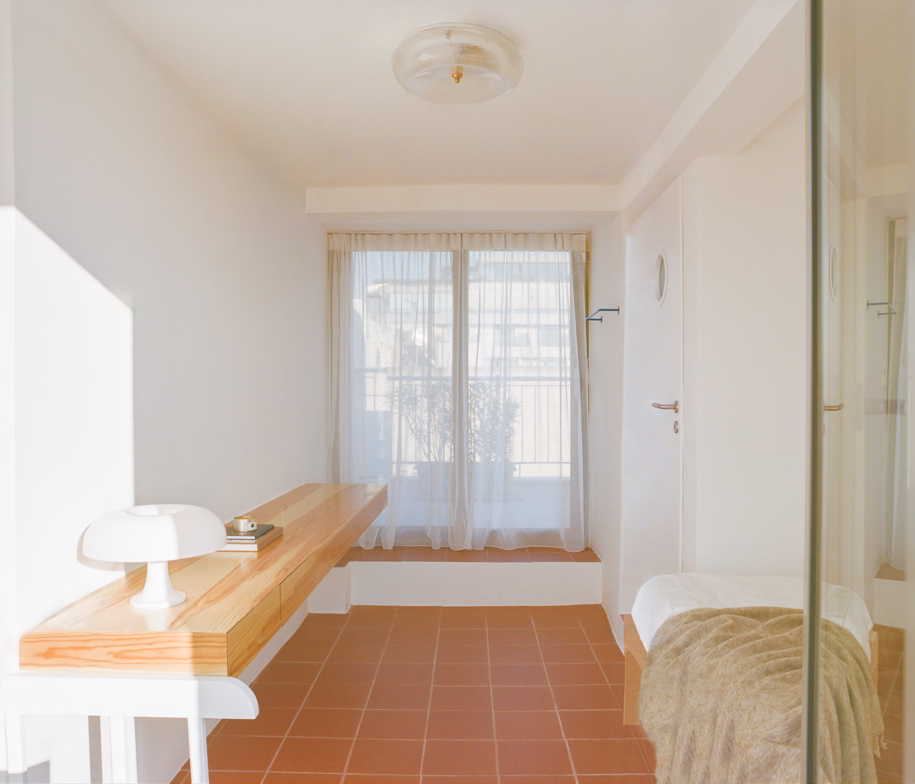 Our aim was to highlight this contradiction by creating a Mediterranean country house right in the midst of the city.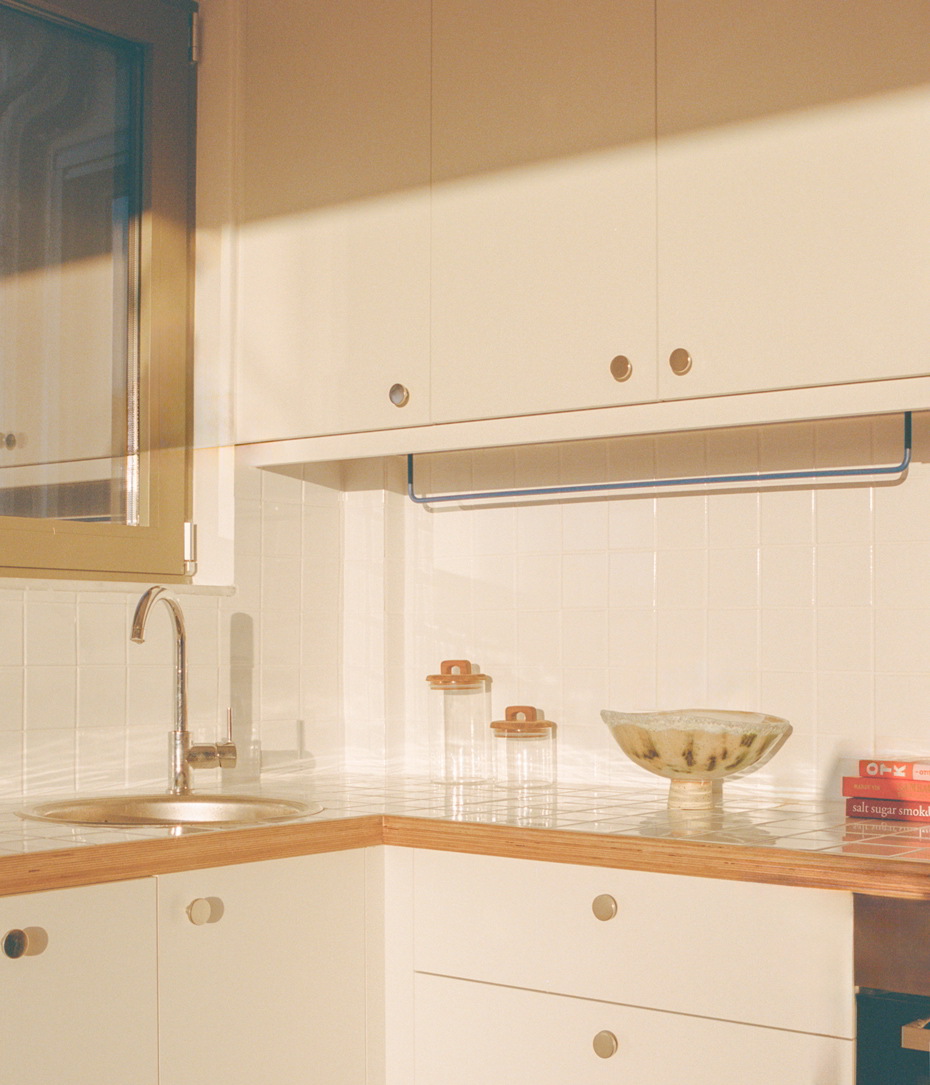 A dead-stock terracotta floor was applied throughout, seamlessly blending the interior and exterior spaces and eliminating visual boundaries. In contrast, triple-glazed windows in a subtle olive colour (referencing the Greek countryside) were installed to provide acoustic comfort and isolate the spaces from the sounds of the city.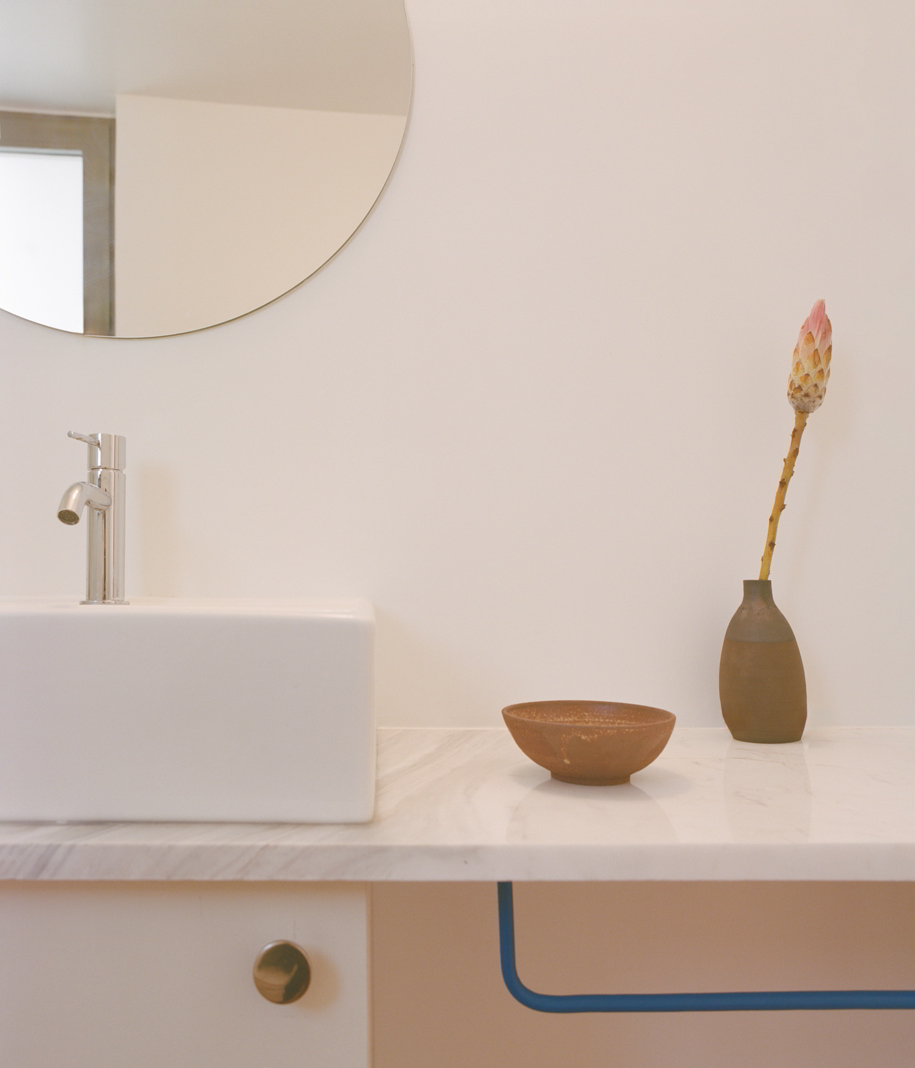 On the top floor, secluded from its surroundings, rests a pine desk spanning two meters in length, emphasizing the idea of a calm, peaceful space. The remaining materials in the kitchen and bathroom, in various shades and textures of white (ceramic tiles, Greek volakas marble), provide a subtle backdrop.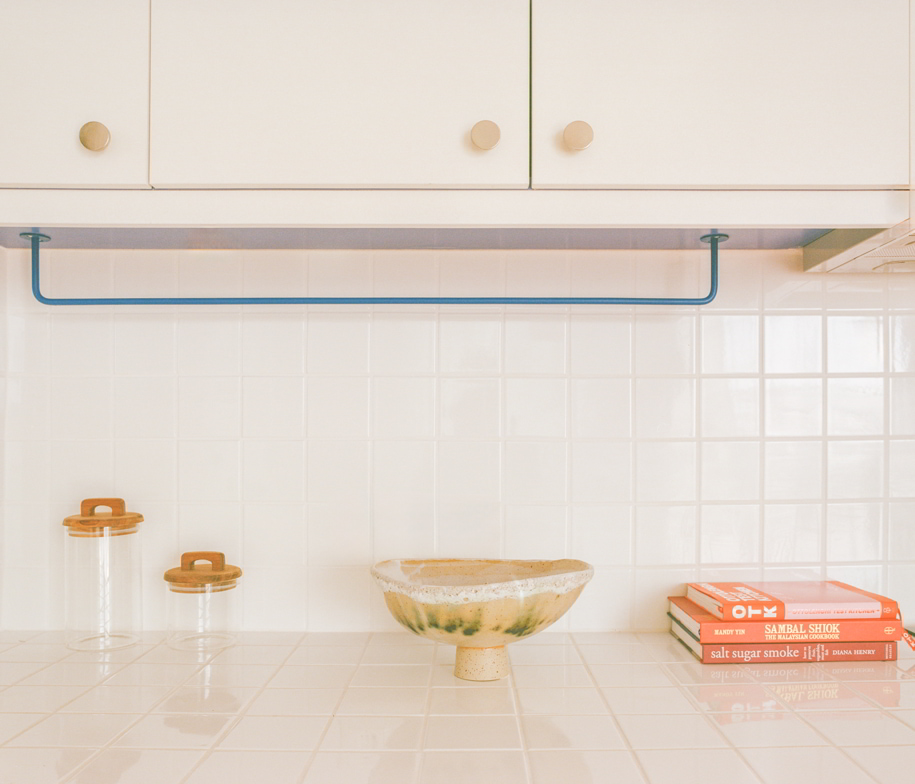 The project aims to serve as a retreat from the city's everyday life while maintaining a humble sense of rootedness.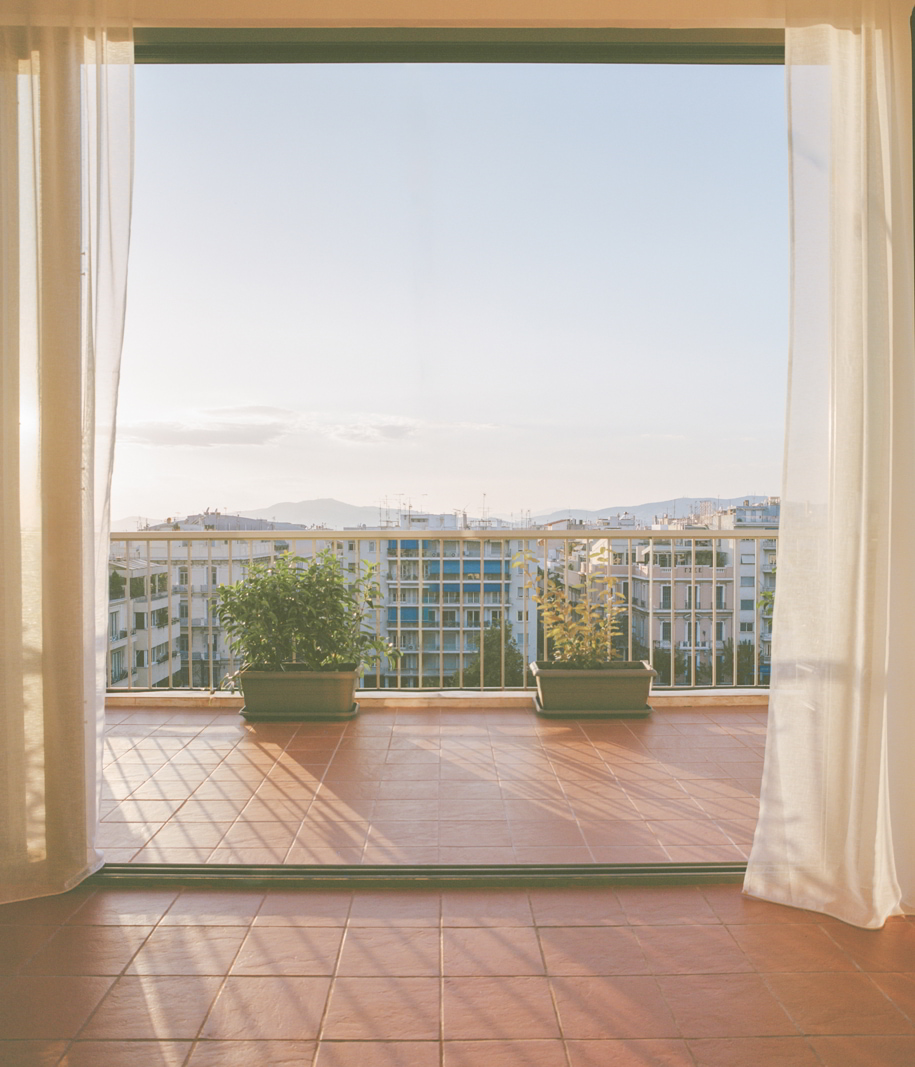 Plans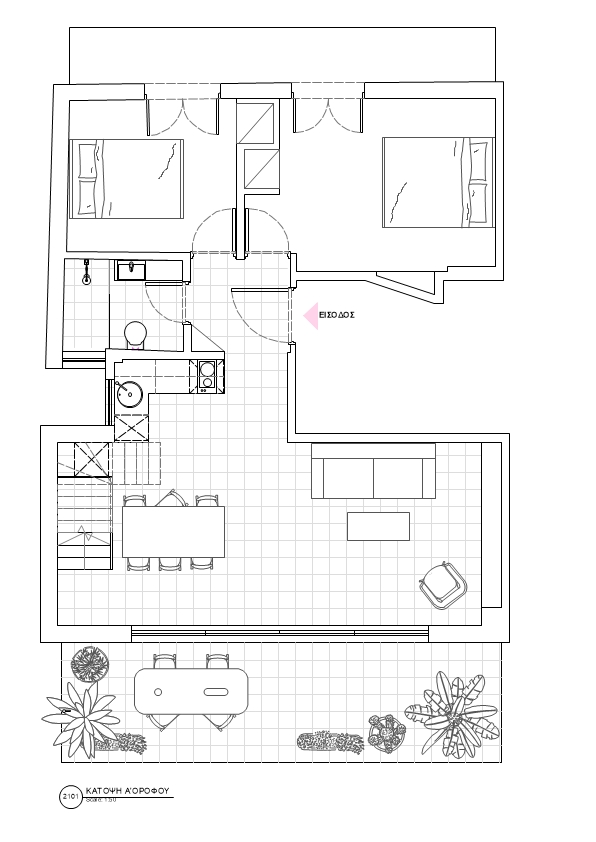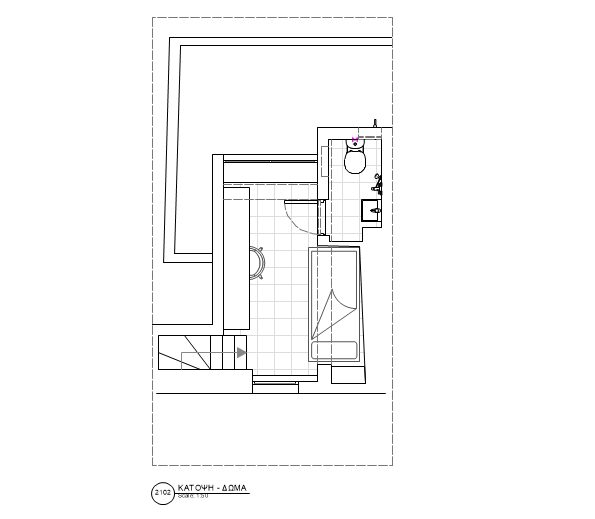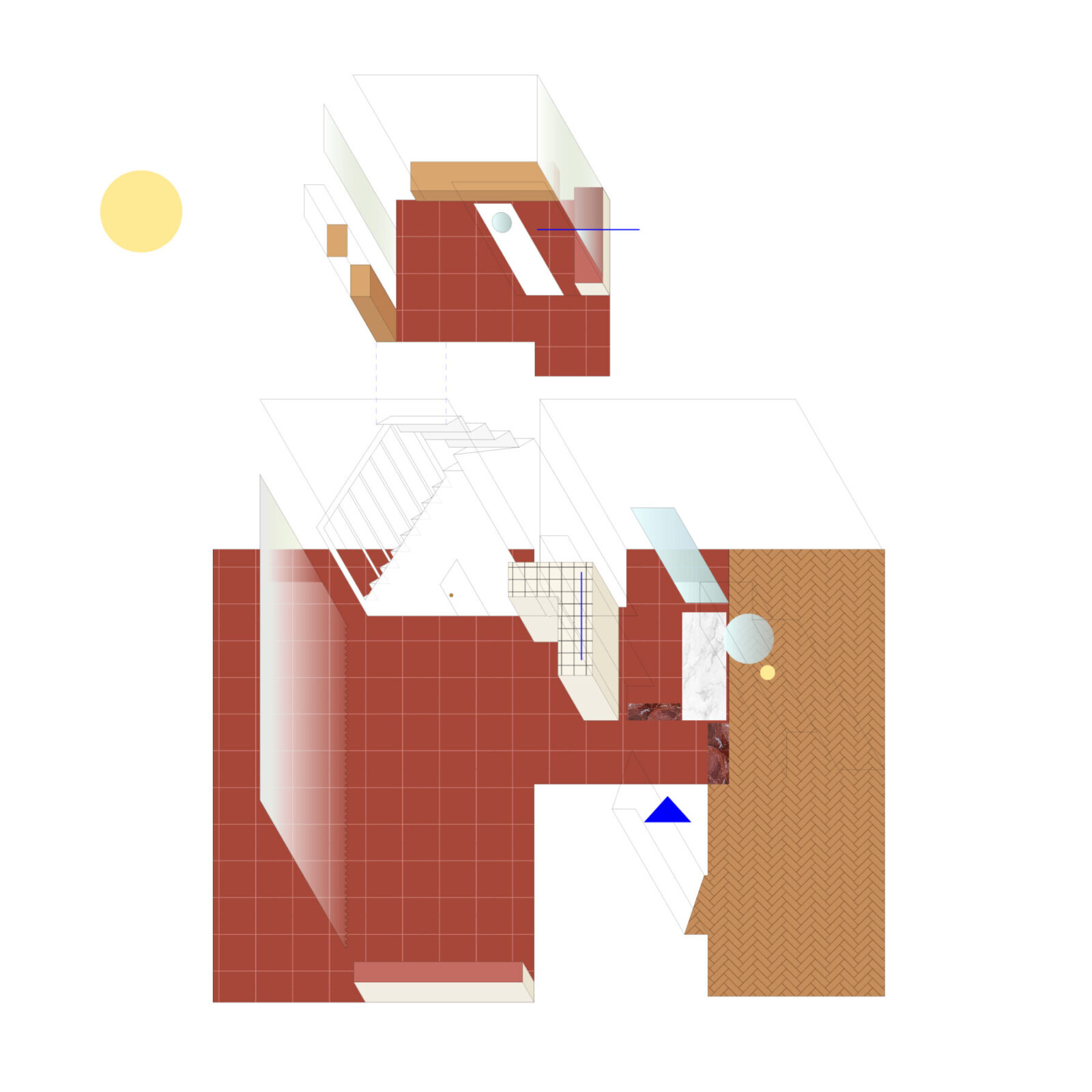 Facts & Credits
Project title: Mavrommataion apartment
Project type: Interiors
Location: Athens, Greece
Year of completion: 2023
Architecture: threshold
About the architects: Threshold is the project of Yiorgos Katsanos and Stefania Tsigkouni, based in Athens
Photographer: Vasso Paraschi
READ ALSO:
O Βασίλης Μπαρτζώκας και ο Δημήτρης Φακίνος, δημιουργοί των GRAIL Awards σε μία συνέντευξη για την καθιέρωση των νέων βραβείων