In an existing unified space, the conference and meeting rooms of a technology company were designed at P. Faliro.
With a complementary functional blueprint of the lower levels, the three basic sections of the space were subdivided and projected into the highest level of the building. Seating area, meeting rooms and games room respectively. Three sections whose boundaries are depicted on its roof.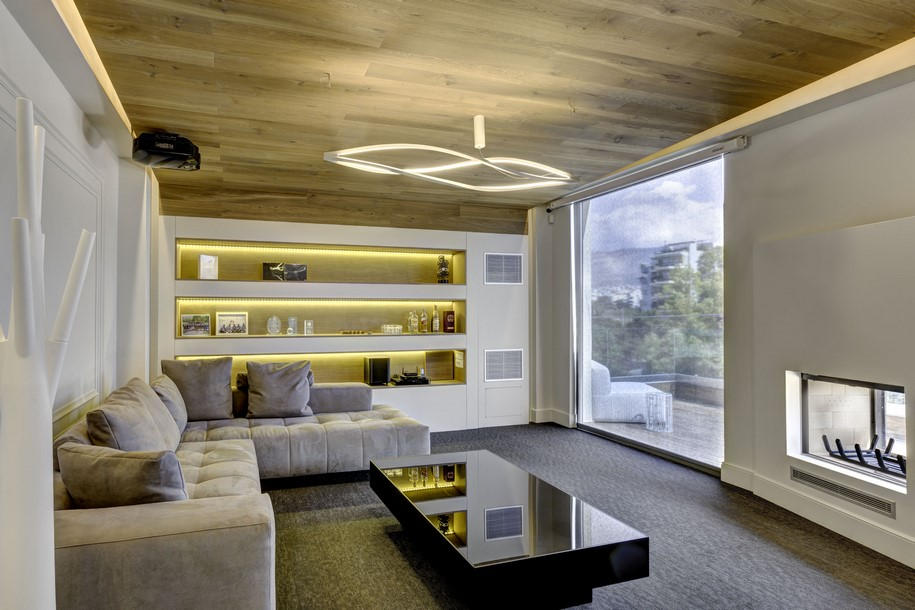 The focus of the architectural design by Golden Ratio Collective Architecture is the business meeting.
With the stock market in mind, TV screens facilitate the control of key information pieces. Presentation and projection screens & equipment are harmonically combined with the white piano, the bright fireplace and the blue-felt billiard.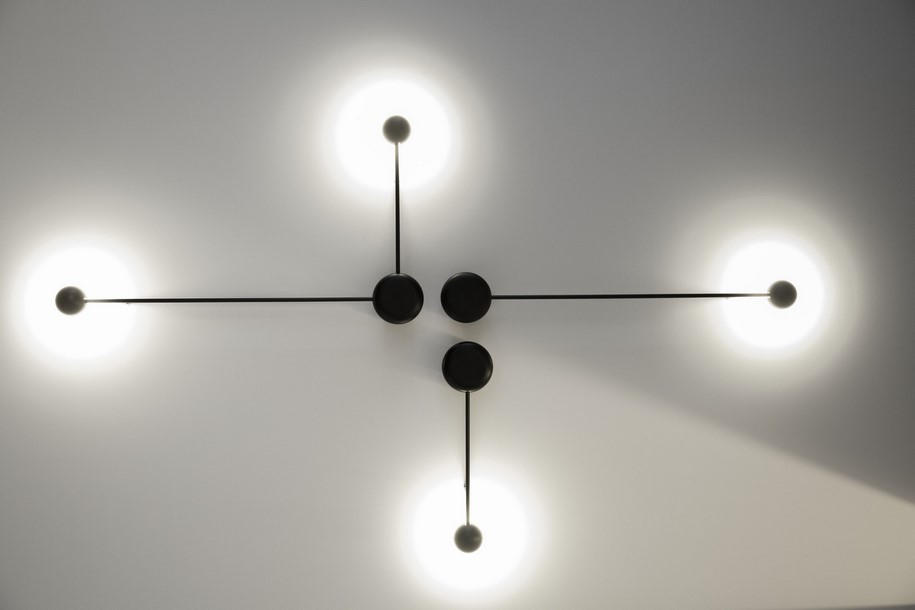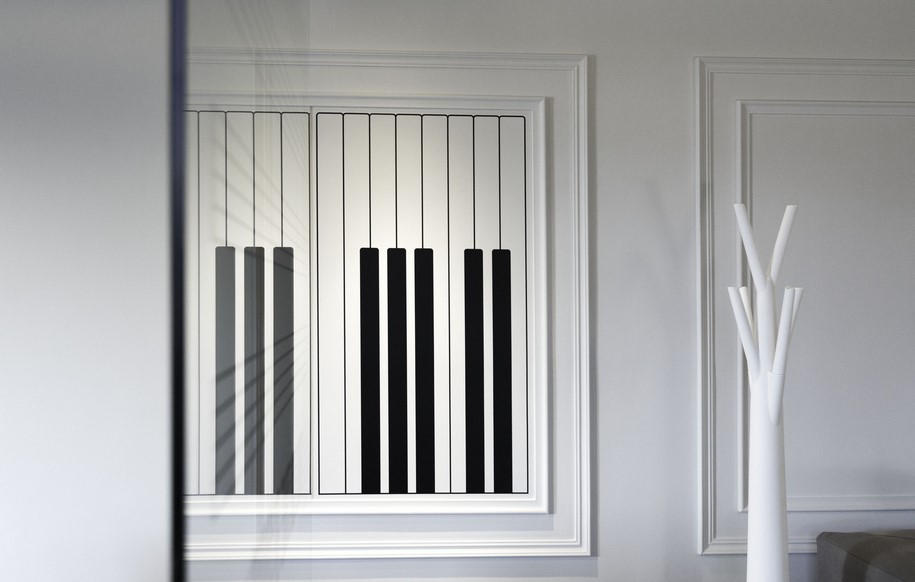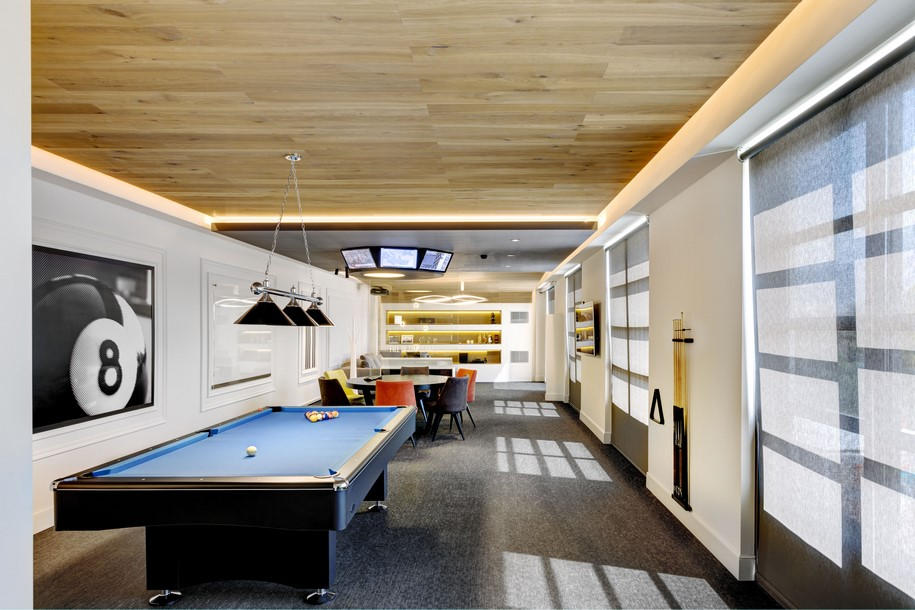 The concepts of business and pleasure coexist in a balanced uniformity of elements, with the design pursuit being the promotion of the inner feelings of man.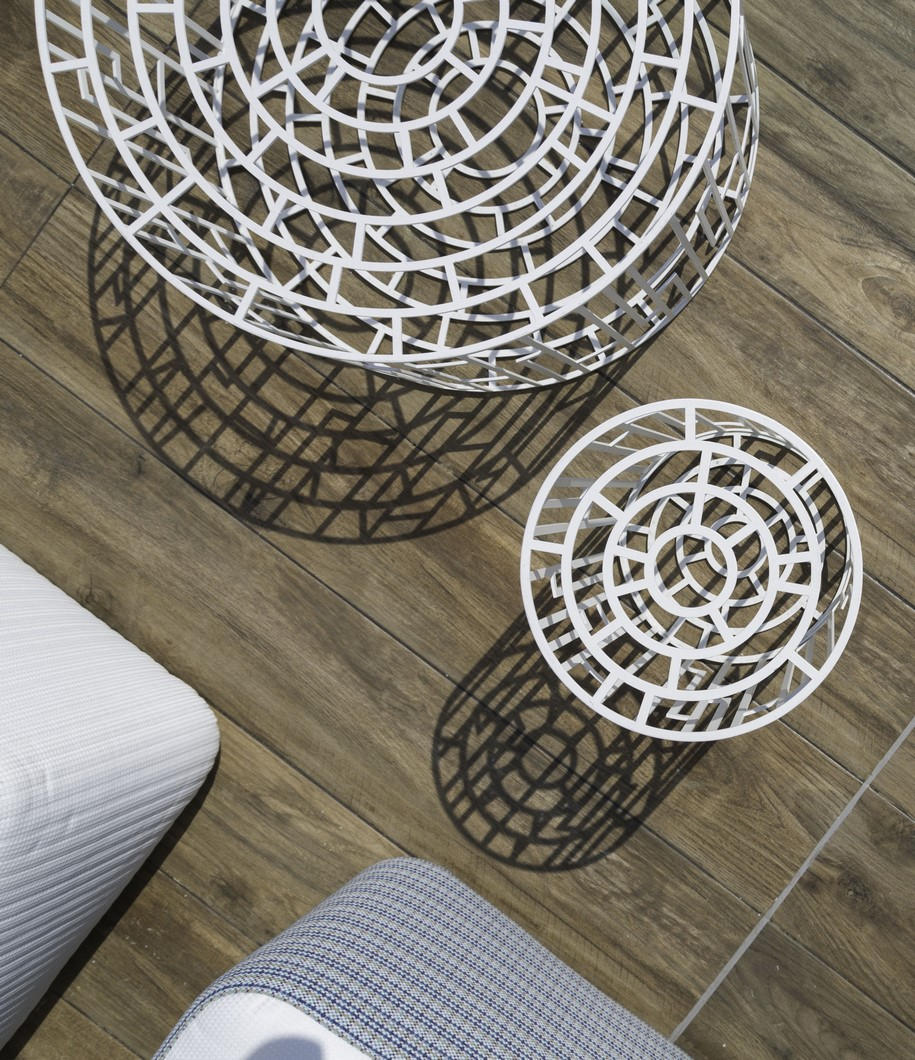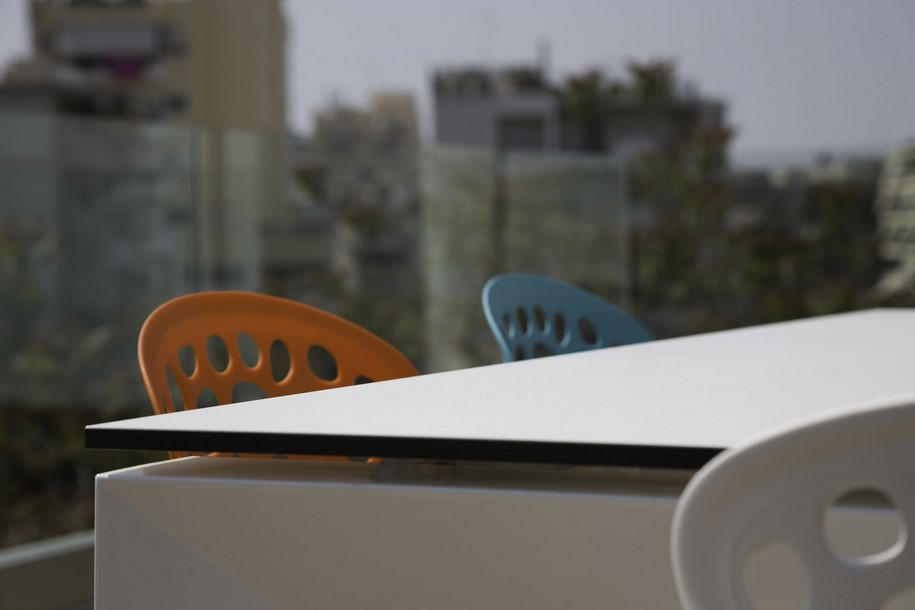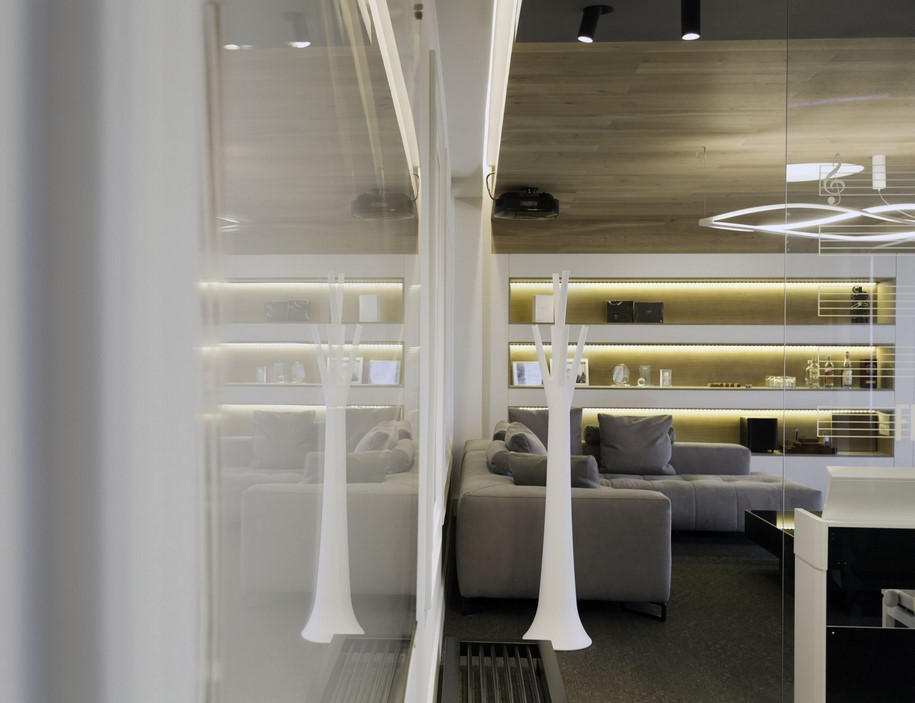 The widening of the openings, the arrangement of the frames and the two-sided fireplace connect the interior with the exterior. A place that highlights the close by natural water stream and the green of the surrounding area. With proximity views of mountain Hymettus, the outdoor living space provides the framework for meetings with the distinct feeling of freedom.
Facts & Credits:
Design Studio: Golden Ratio Collective Architecture
Team: Michael Bakas Architect NTUA, MA interior design / Konstantinos Bakas, Civil Engineer NTUA / Leventi Avra, BA interior design / Bakas Alexios Msc Mechanical Engineer
Photo by: Demi Karatzaferi
Location: Odysseos 18 P. Faliro, Athens, Greece
Area: 110μ2
Completed: 2017
---
Σε υφιστάμενο, ενιαίο χώρο σχεδιάστηκε ο χώρος συνεδριάσεων και συνάντησης εταιρίας τεχνολογίας στο Π. Φάληρο.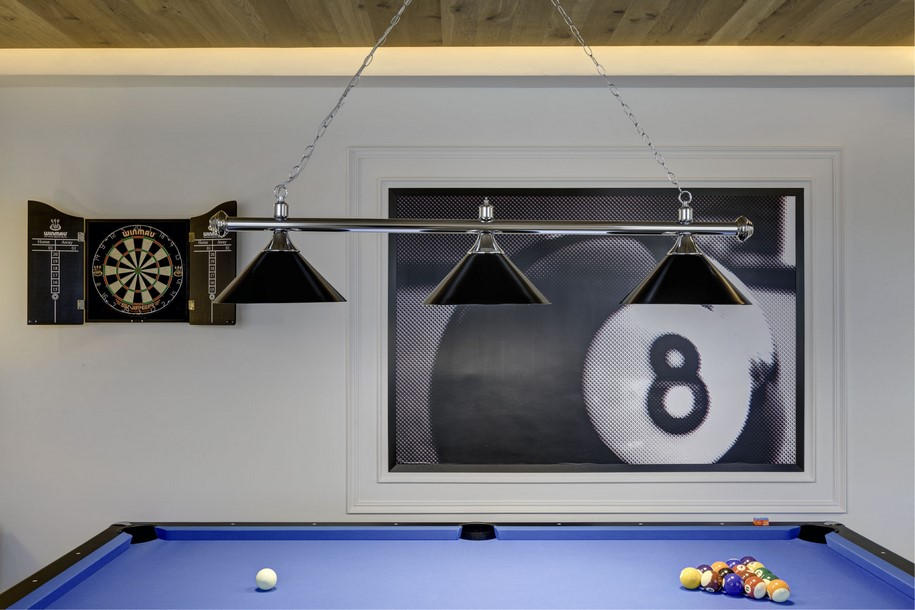 Με ένα συμπληρωματικό λειτουργικό διάγραμμα των κάτω επιπέδων, επιμερίστηκαν στο ανώτατο επίπεδο οι τρείς βασικές ενότητες του χώρου. Καθιστικός χώρος , συνεδριάσεων και χώρος παιγνίων αντίστοιχα. Τρείς ενότητες το περίγραμμά των οποίων αποτυπώνονται στην οροφή του.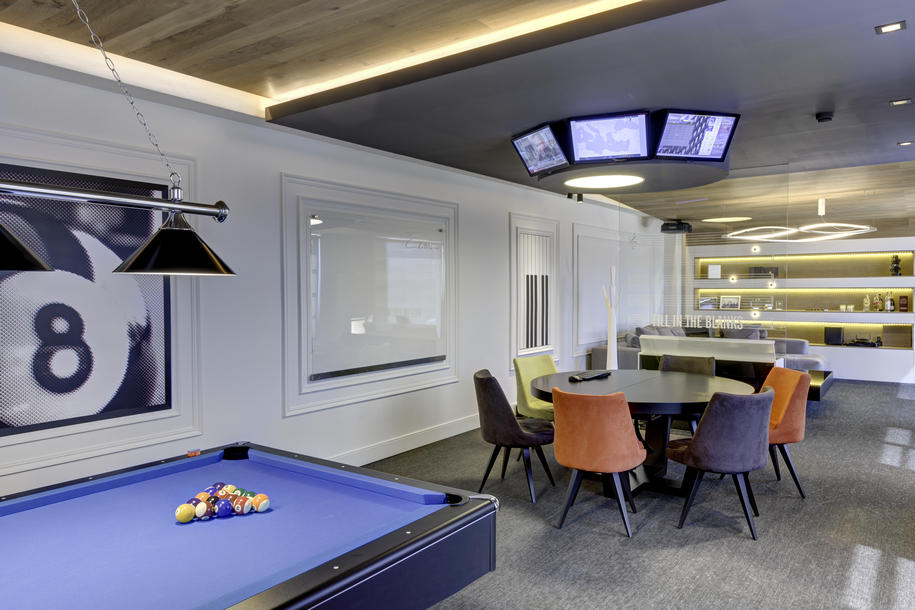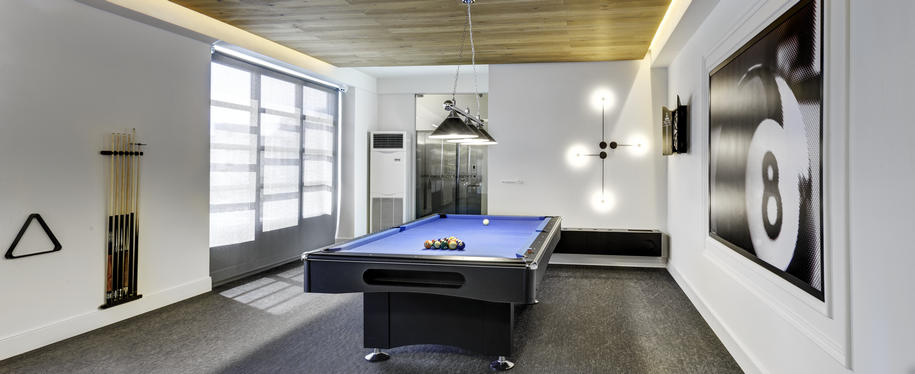 Επίκεντρο της αρχιτεκτονικής σύνθεσης αποτελεί η συνάντηση. Με χρηματιστηριακή διάταξη, τηλεοράσεις υποστηρίζουν την εποπτεία επιλεγμένων στοιχείων πληροφόρησης. Επιφάνειες παρουσίασης, οθόνη και προτζέκτορας συνδυάζονται με το λευκό πιάνο, το διαμπερές τζάκι και το μπιλιάρδο με την μπλε τσόχα.
Επιδίωξη η ανάδειξη εσωτερικών συναισθημάτων του ανθρώπου.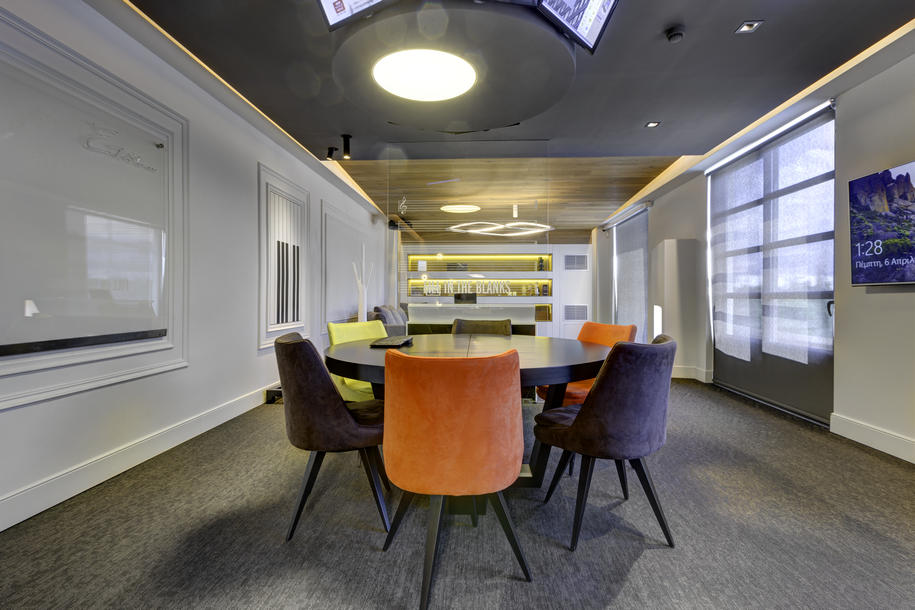 Η διεύρυνση των ανοιγμάτων, η διάταξη των κουφωμάτων και το τζάκι δύο όψεων, συνδέουν το εσωτερικό με τον εξωτερικό χώρο. Έναν χώρο που αναδεικνύει το φυσικό ρέμα και το πράσινο της περιοχής. Με φυγές προς τον Υμηττό τα καθιστικά εξωτερικού χώρου πλαισιώνουν την δυναμική των συναντήσεων με το αίσθημα της ελευθερίας.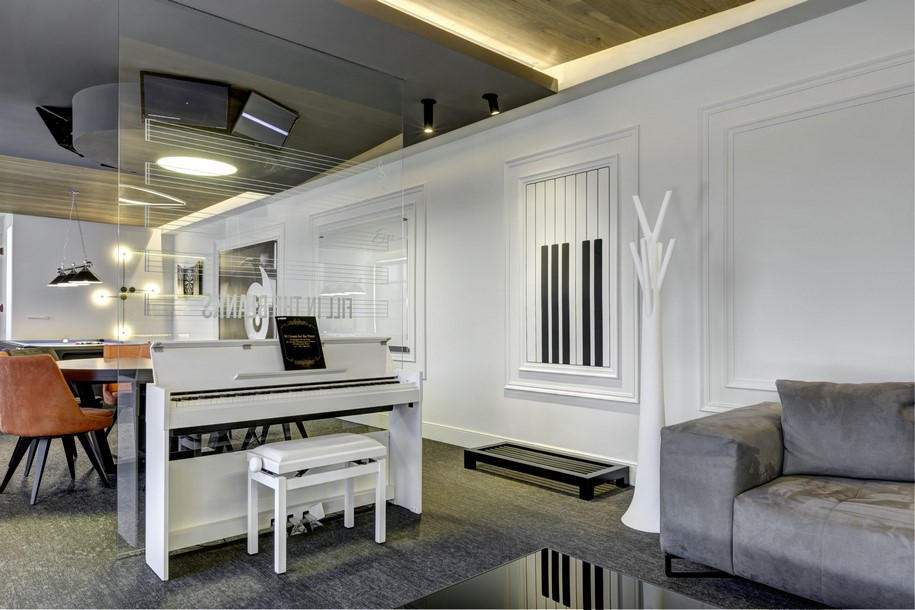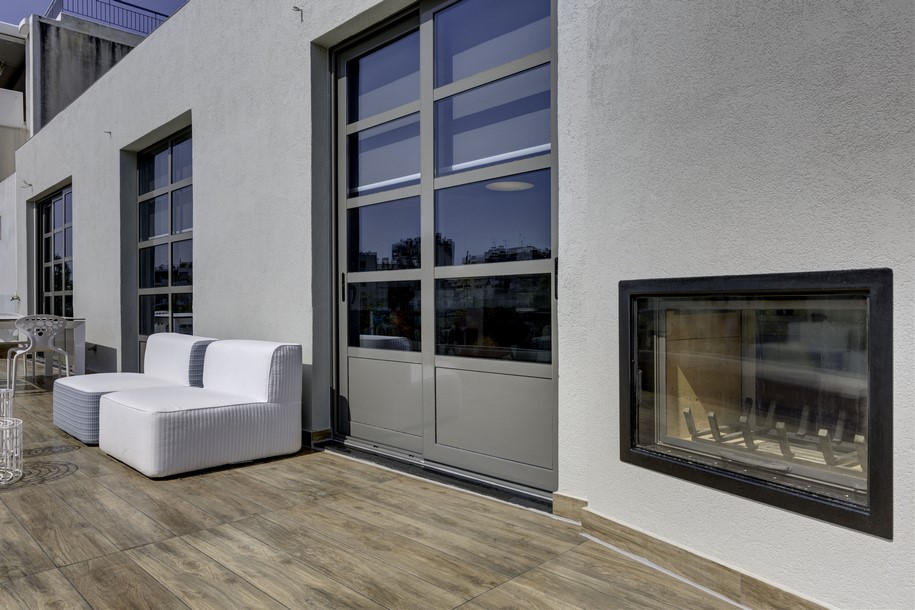 Προμηθευτές:
Επένδυση δαπέδων: Δαπέλιξη
Επιμέλεια φωτισμού – προμήθεια: Riche
Σκίαση κουφωμάτων: www.tentagon.gr
Ενεργειακό Τζάκι: www.estianet.gr
Έπιπλα εσωτερικού & εξωτερικού: CasadiPatsi
READ ALSO:
A Law Office with an Explicit View of Klafthmonos Square by Taf Architects