Russian interior designer Dmitry Reutov took inspiration from the warm natural colours of Mexico for this renovation project in Manhattan, New York.
Located in Manhattan, this apartment set in a 20th-century building renovated by Dmitry Reutov is a bold project inspired by the natural colors of Mexico.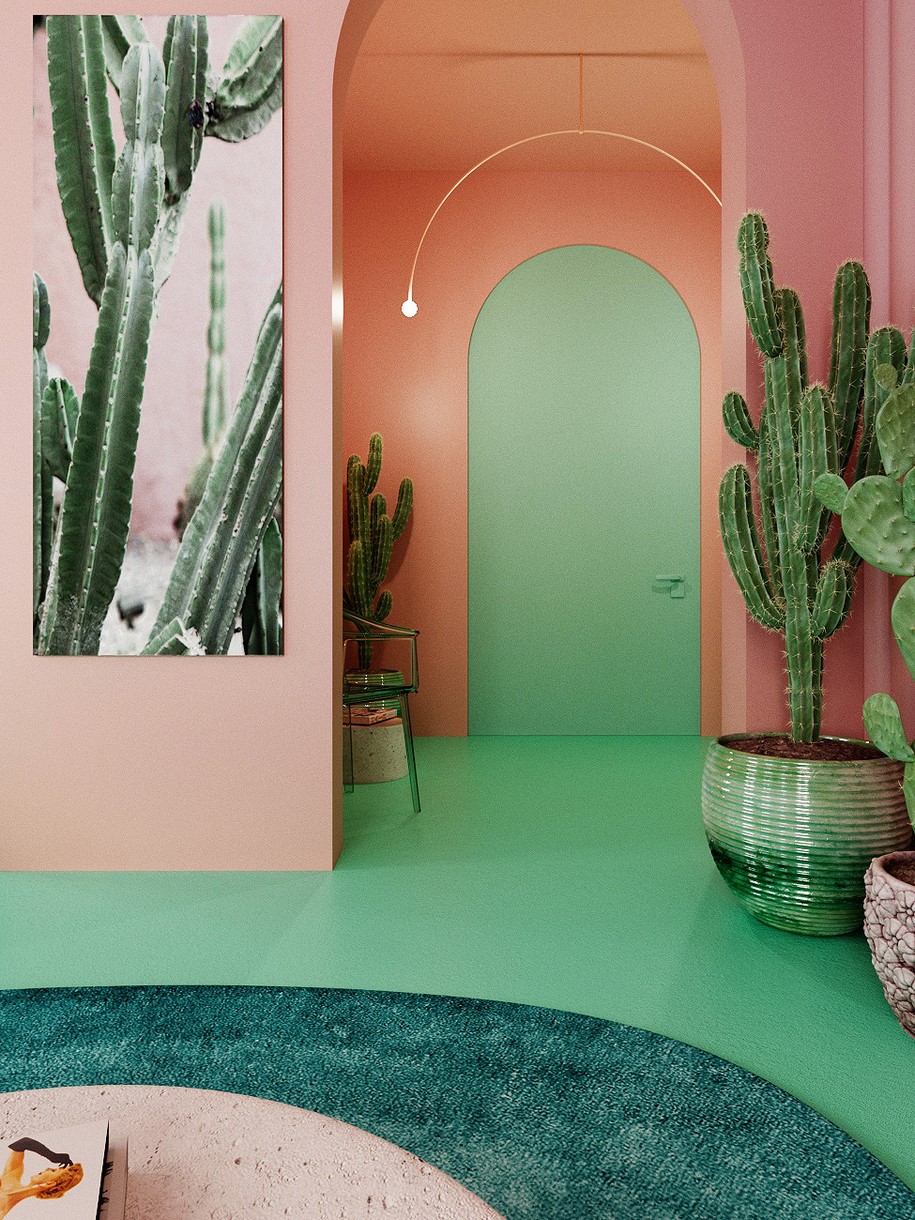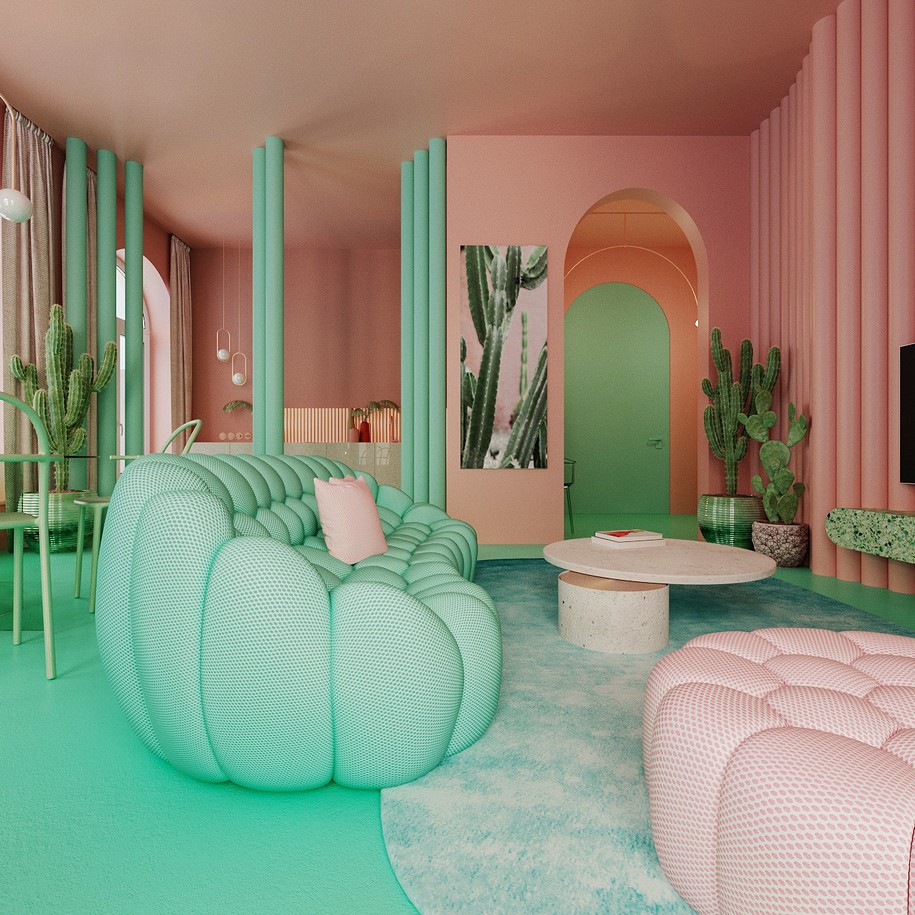 "The owners of the apartment completely entrusted me with the design of the apartment", says Reutov, " I wanted to convey the feeling of the southern sun and natural colours".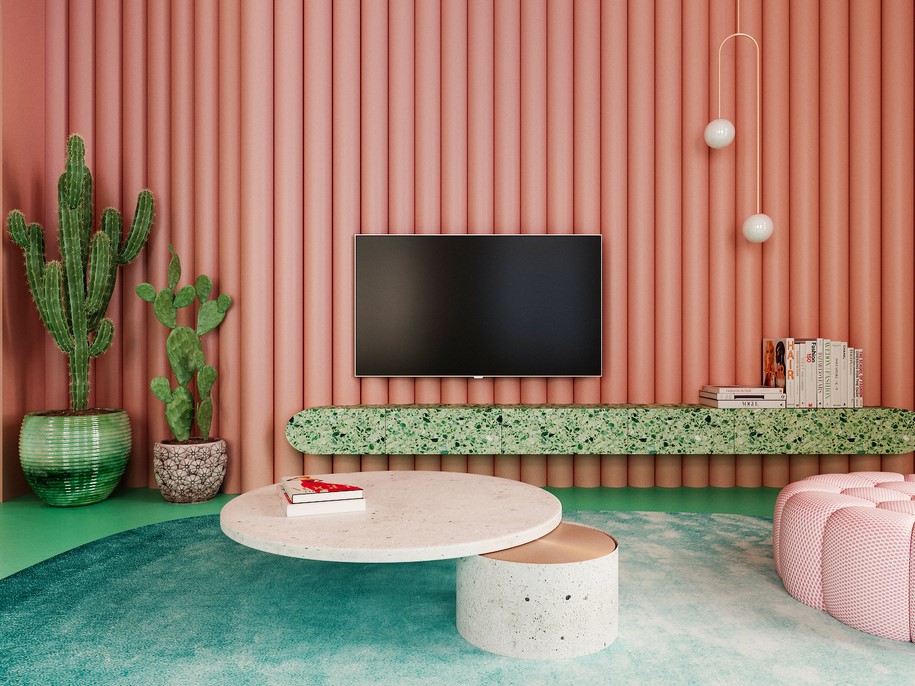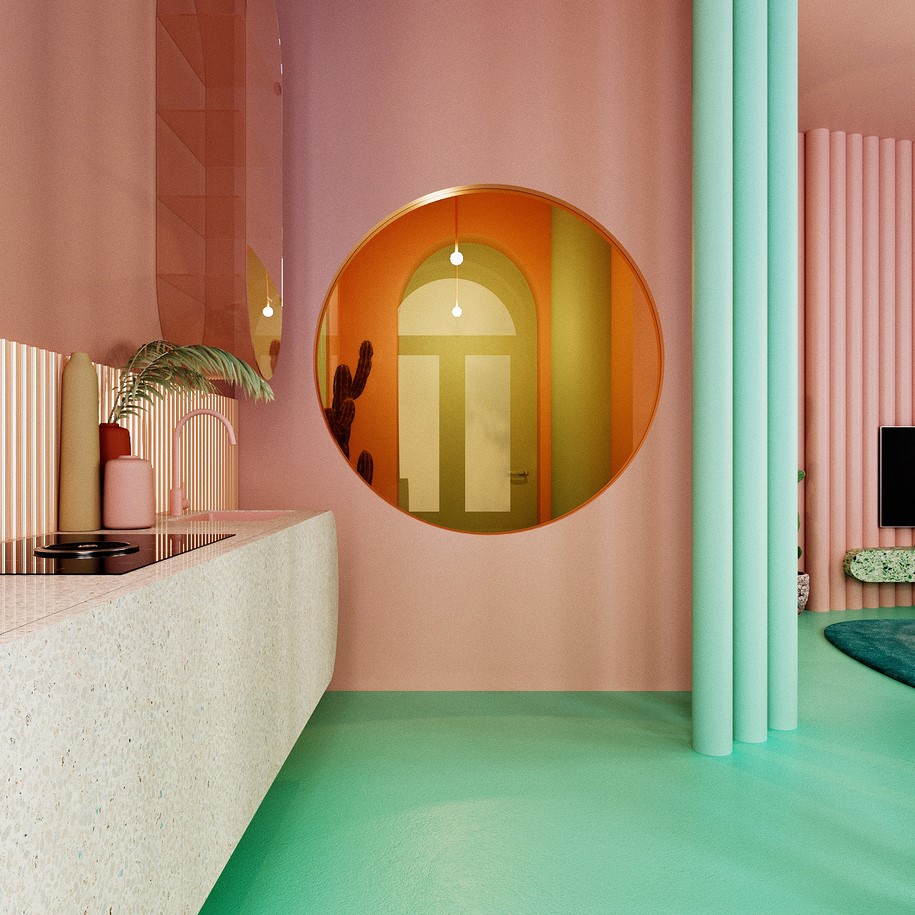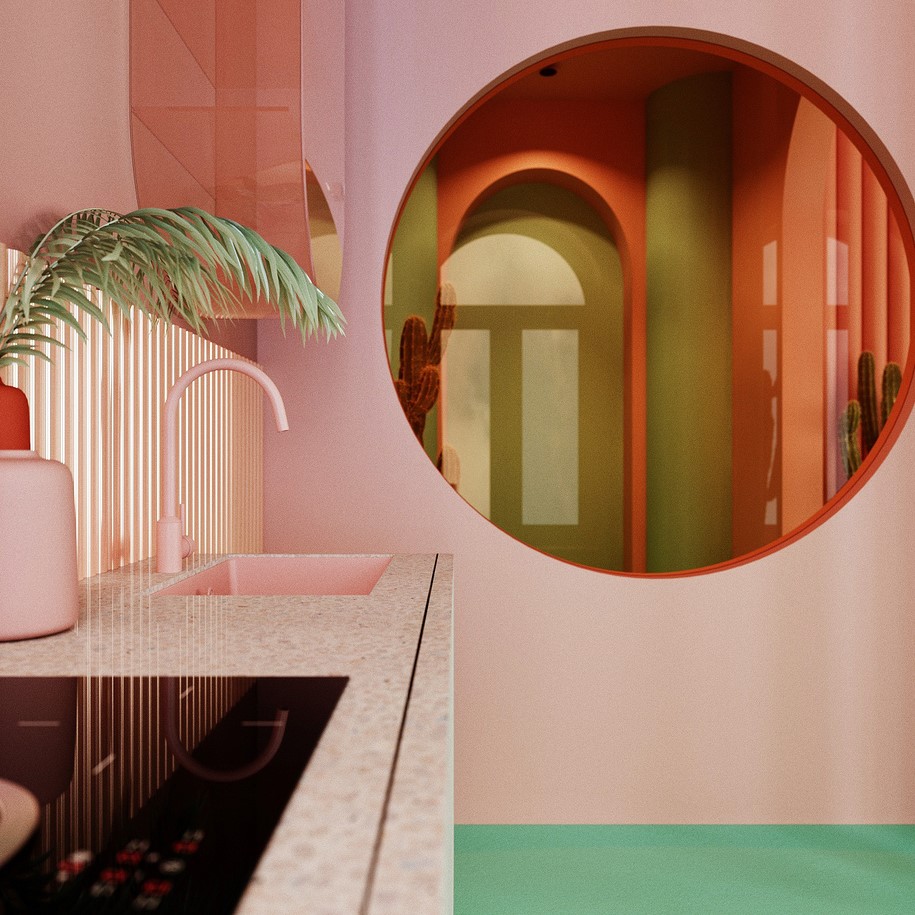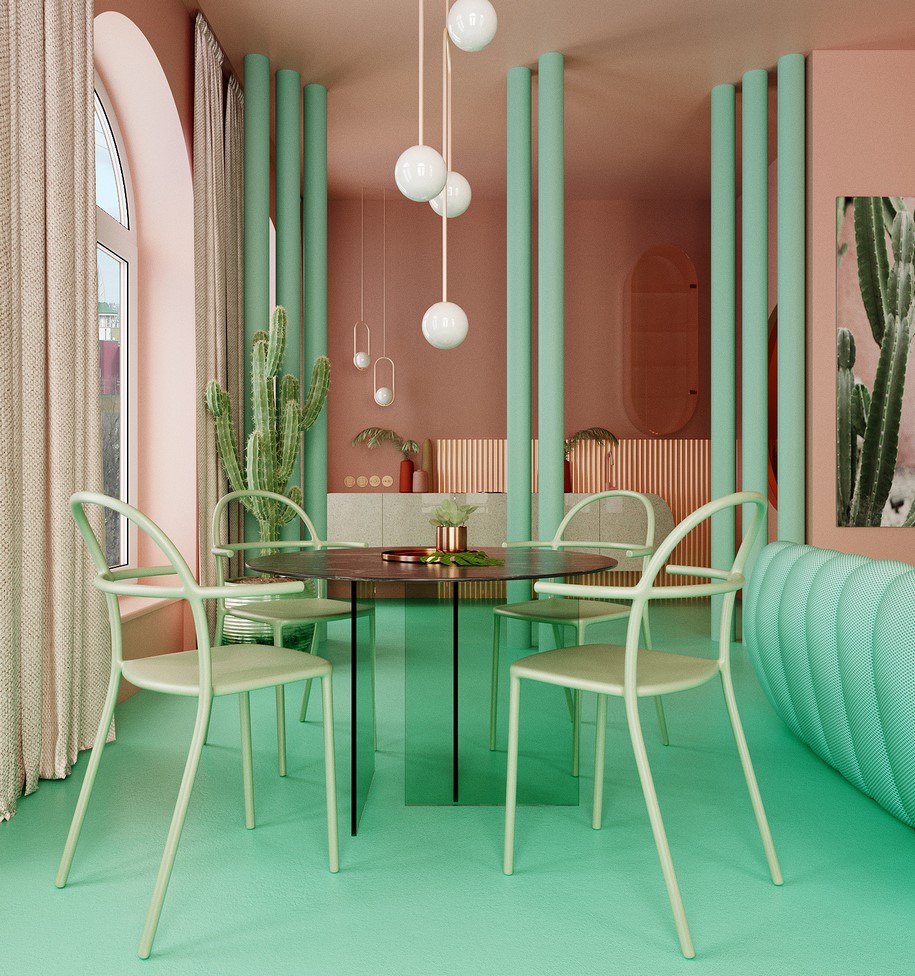 For Reutov, the aim of the design was to "forget the gray days of the noisy metropolis and help the owners to relax by bringing inside colours and feelings from the South".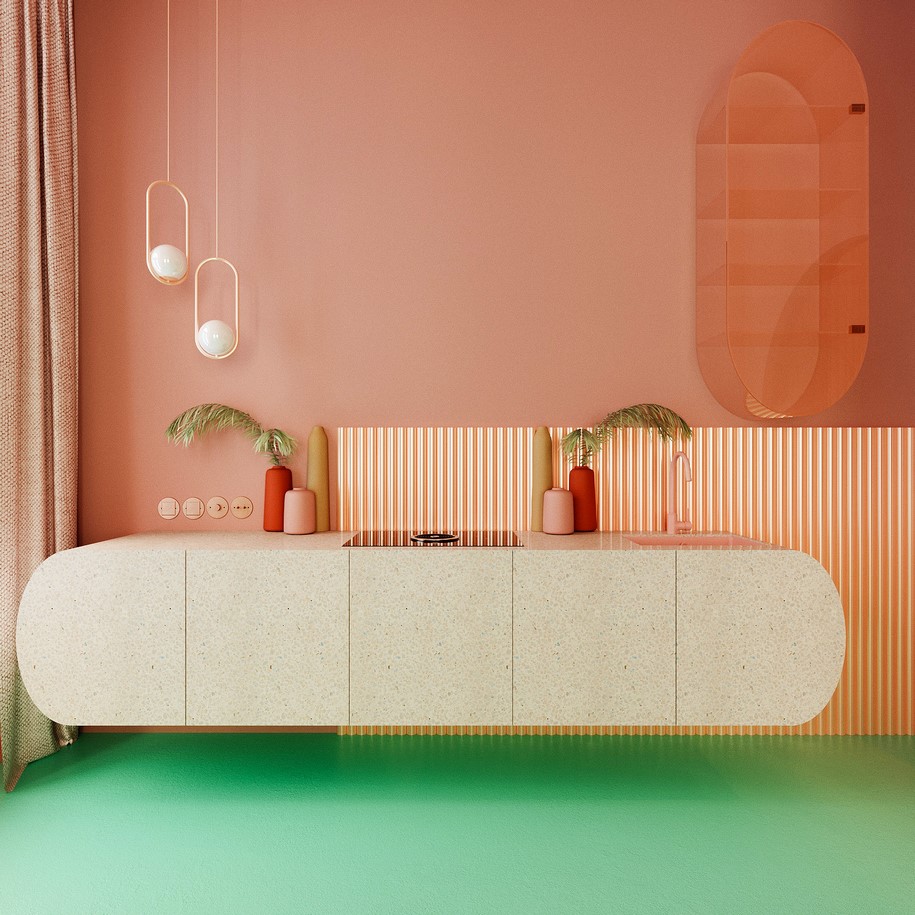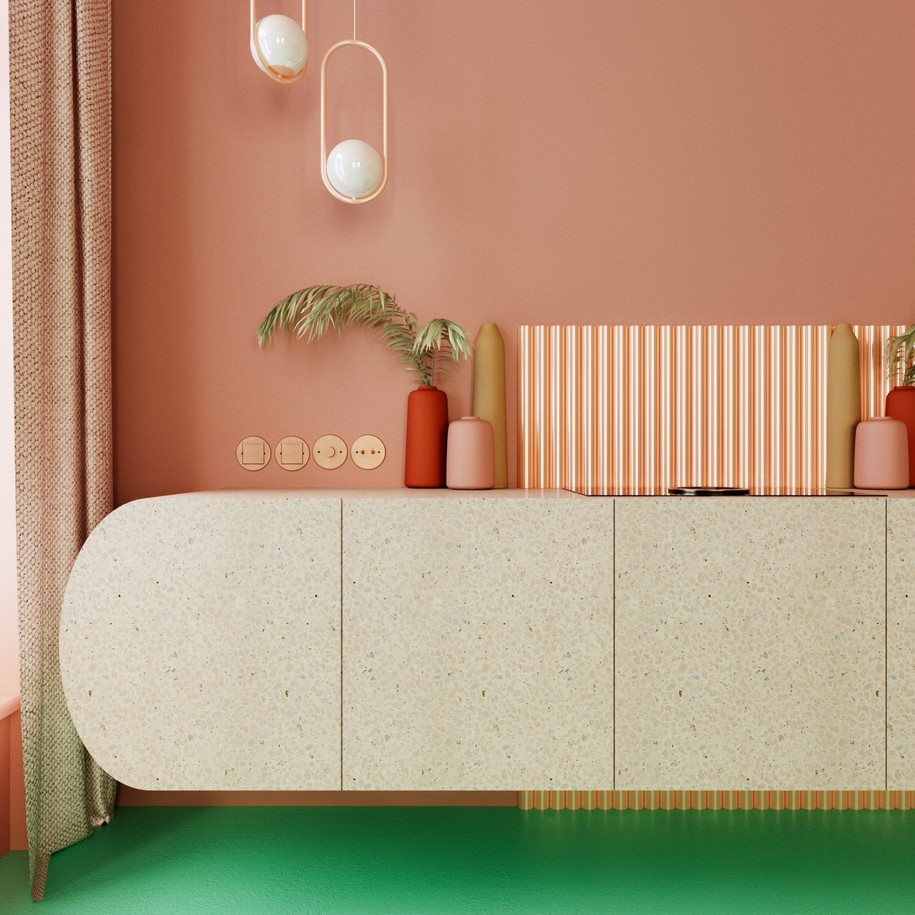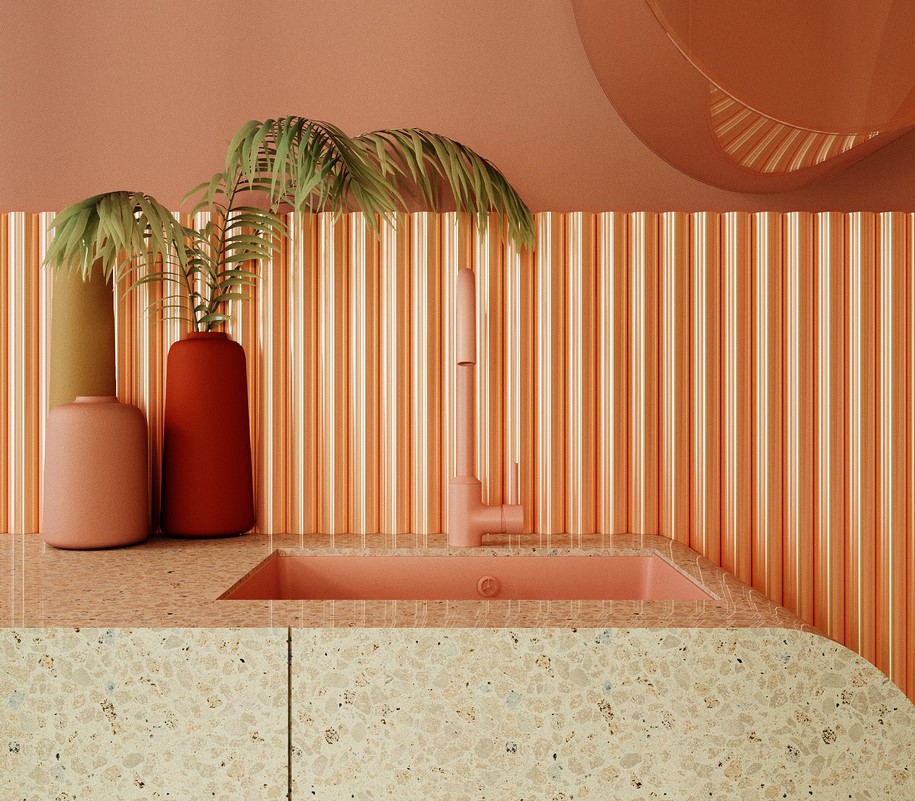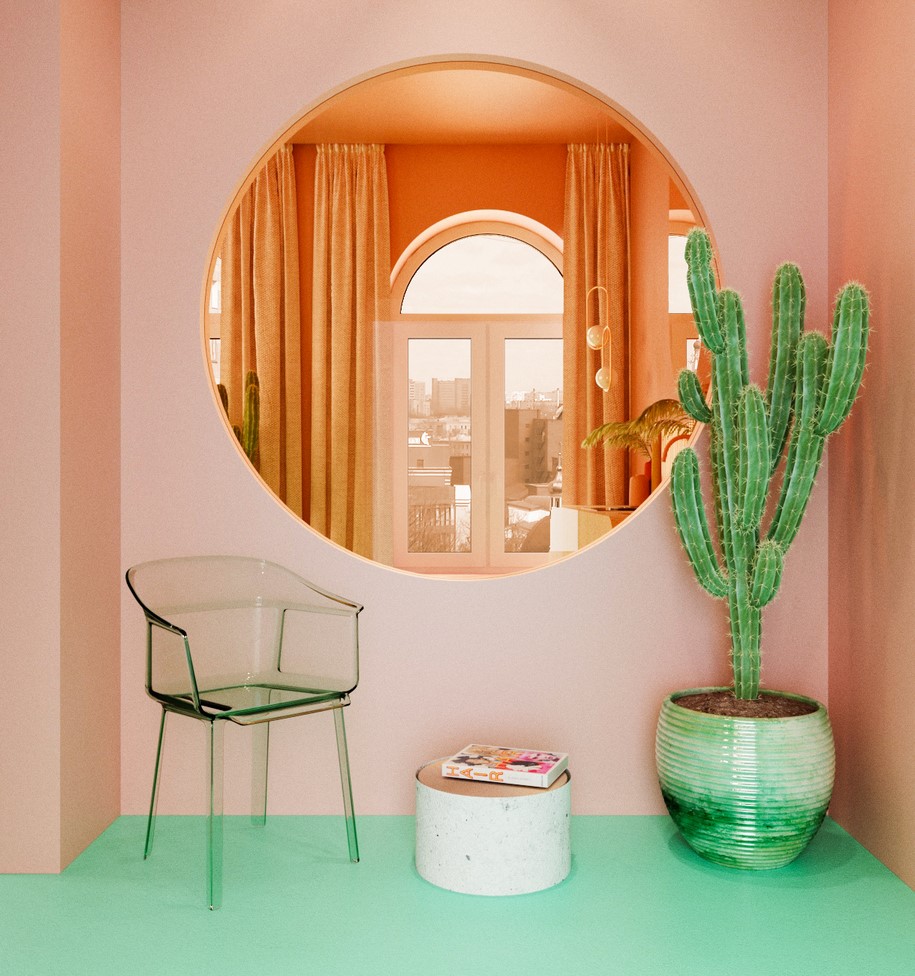 Terracotta-pink walls and an abundance of rich natural shades of green created a truly ultra-modern and unique interior.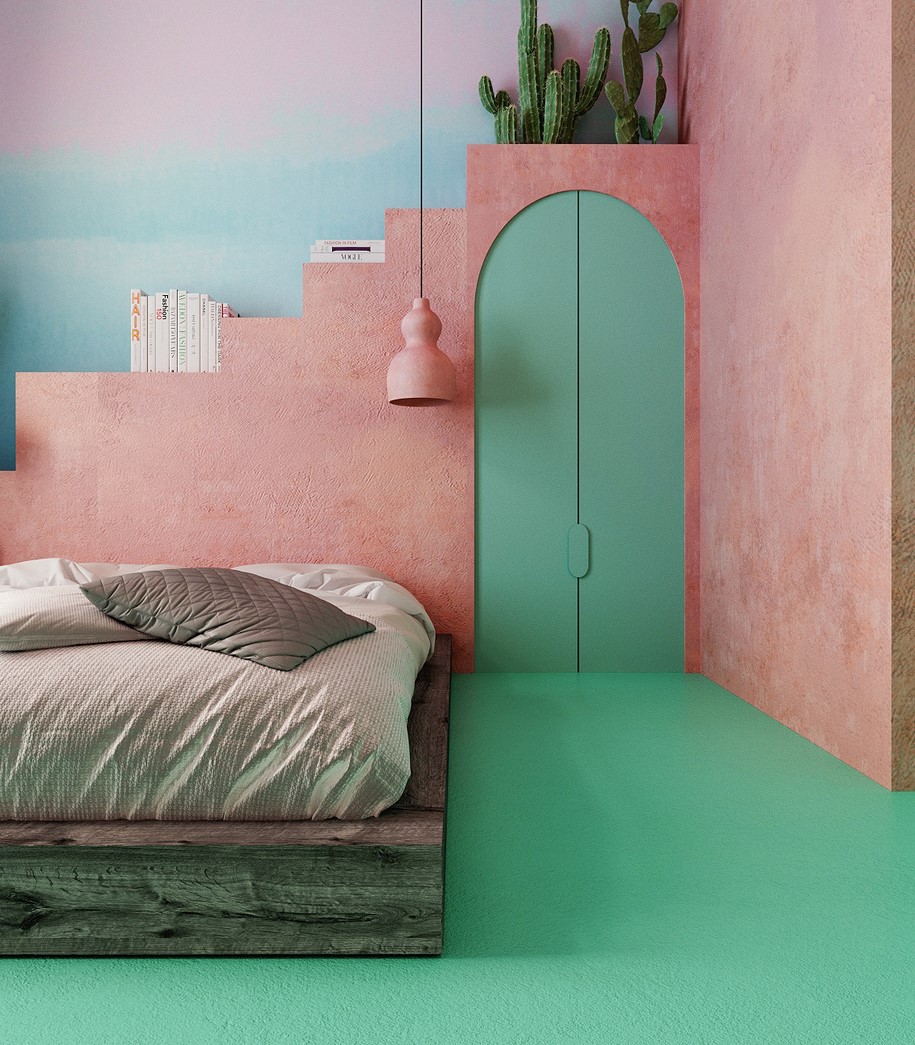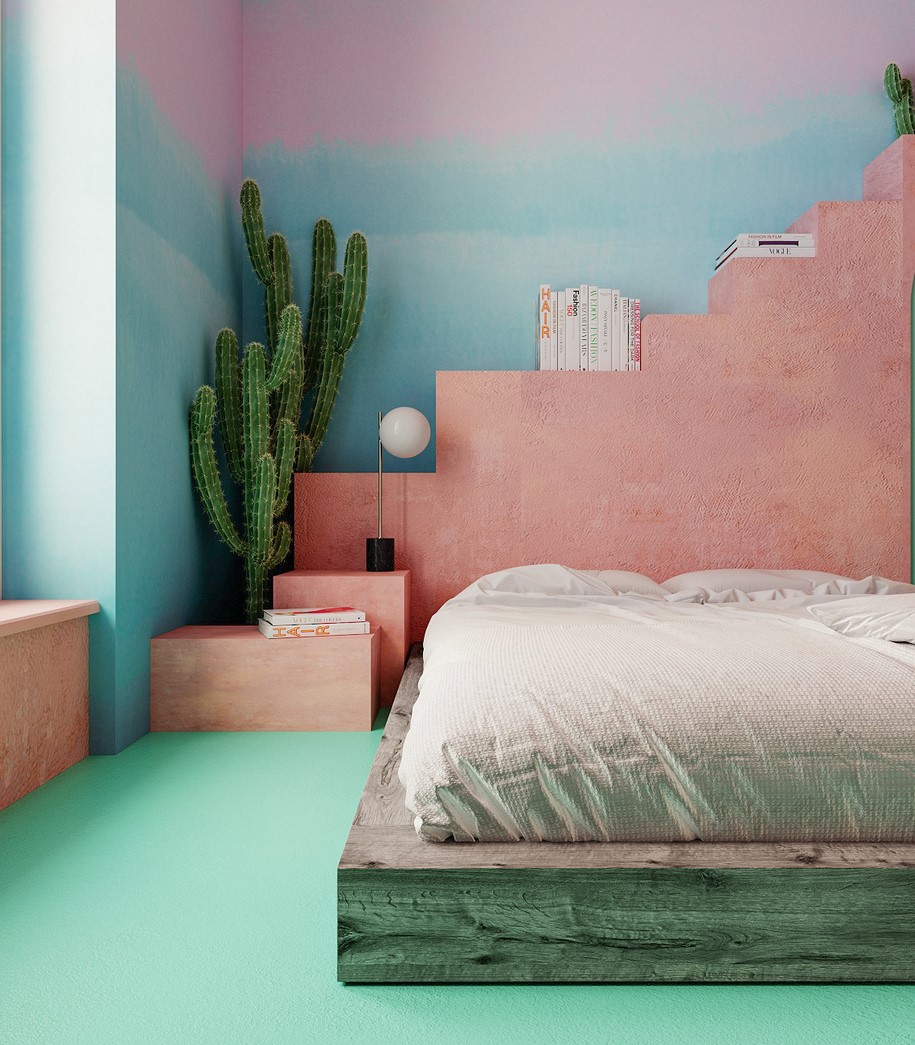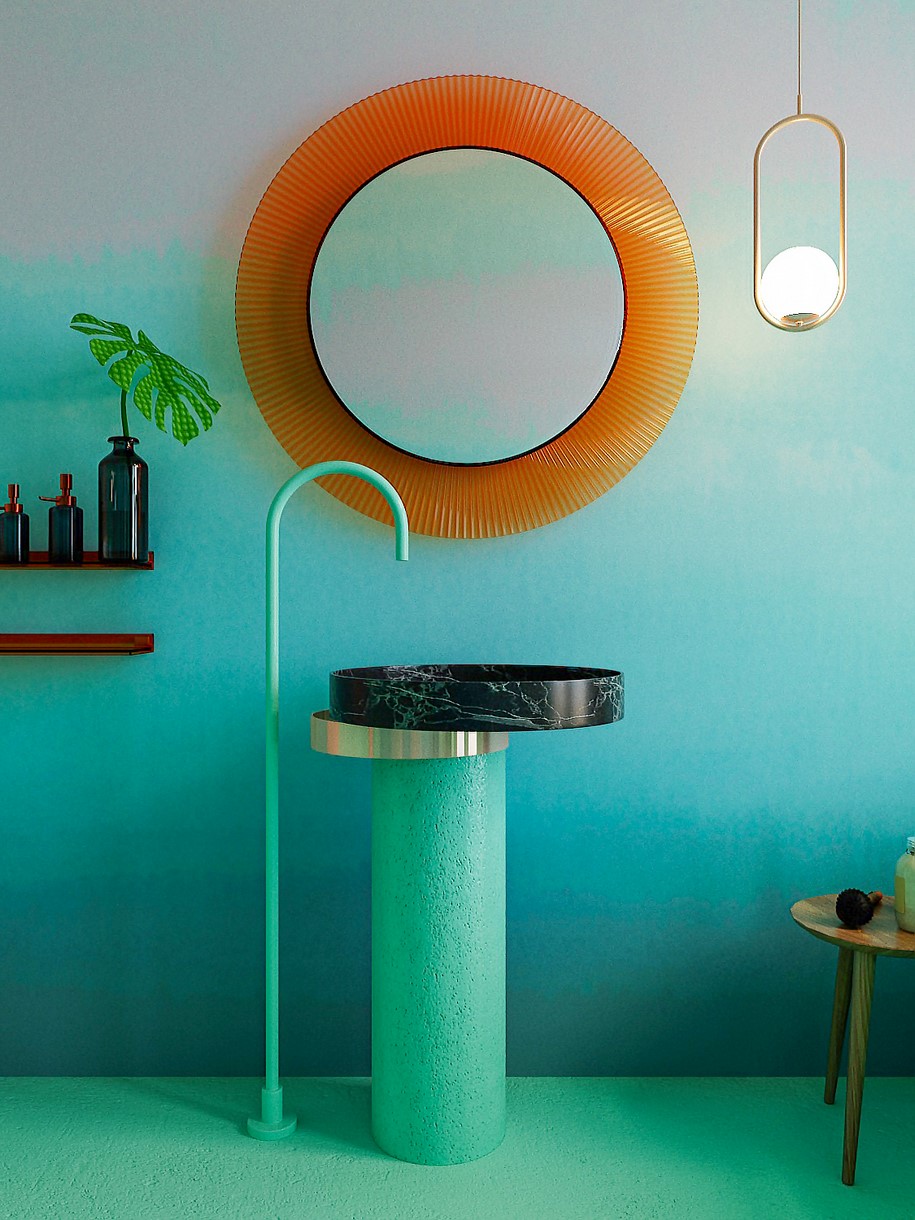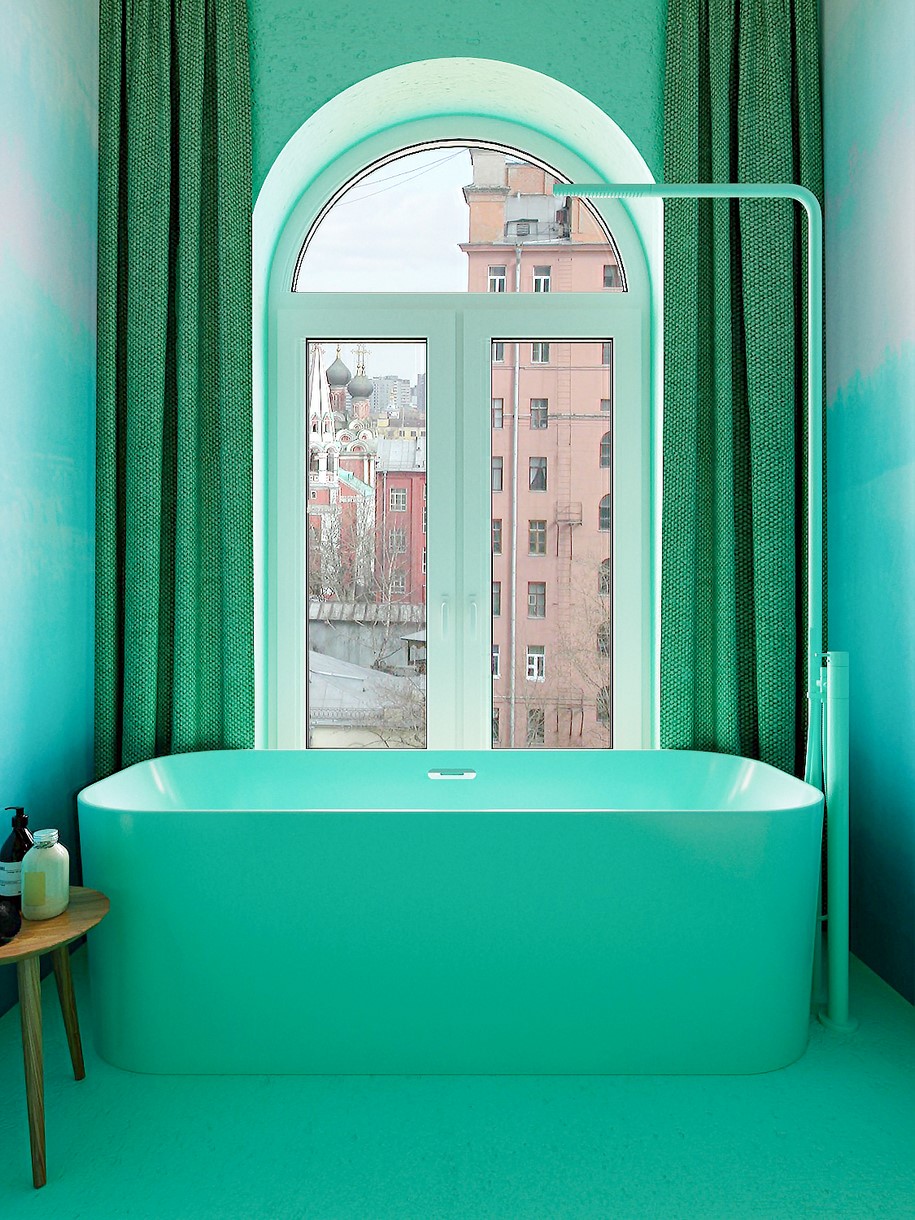 Plan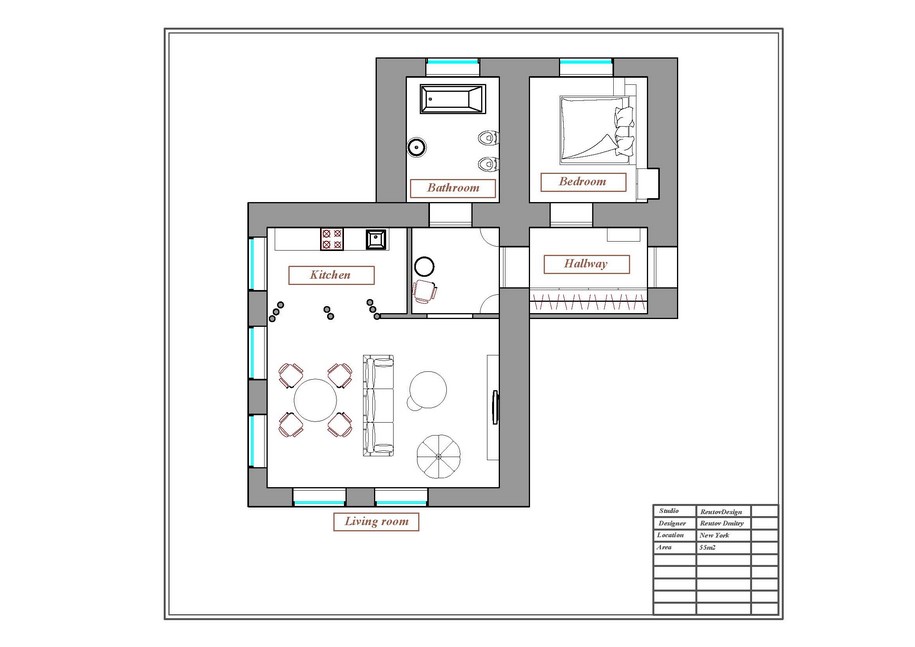 Facts & Credits
Interior Design Reutov Dmitry
Type         apartment renovation
Location  New York, Manhattan. 112 West Street
Area         55m2
Year         2018
READ ALSO:
Green Parrot Cafe | Archipneuma