H εταιρεία Δημιουργική, με έδρα τα Χανιά ανέλαβε τη μελέτη διακόσμησης για την ανακαίνιση παλαιού κτιρίου κατασκευασμένου το έτος 1924.
 Το κτίριο βρίσκεται στην καρδιά της παλιάς πόλης των Χανίων, με θέα τον ενετικό φάρο. Το έργο περιελάβανε την αποκατάσταση του ορόφου και την μετατροπή του σε ενοικιαζόμενα διαμερίσματα.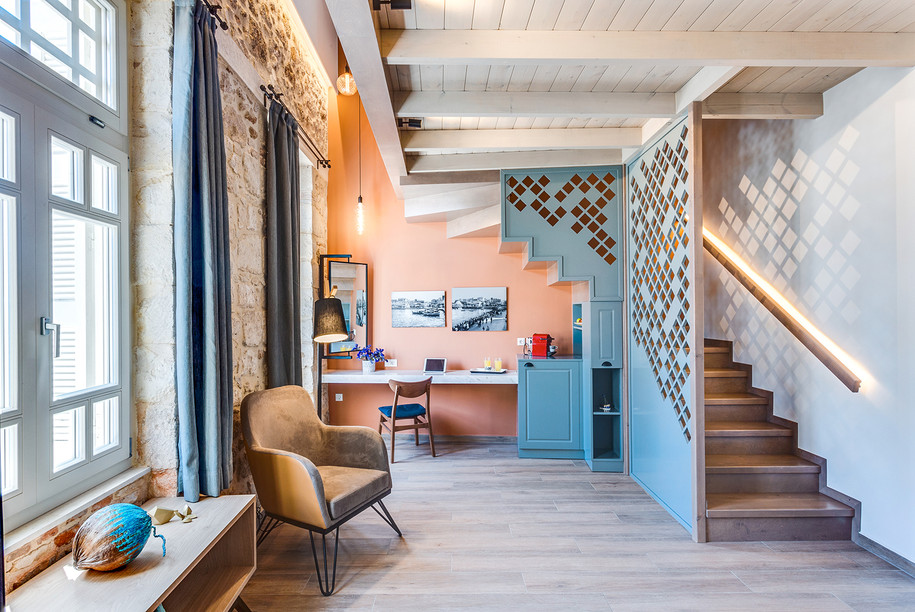 Η αποκατάσταση έγινε με σεβασμό στα ιδιαίτερα αρχιτεκτονικά χαρακτηριστικά του κτιρίου και η όψη του συντηρήθηκε και αναδείχθηκε με την μελέτη φωτισμού.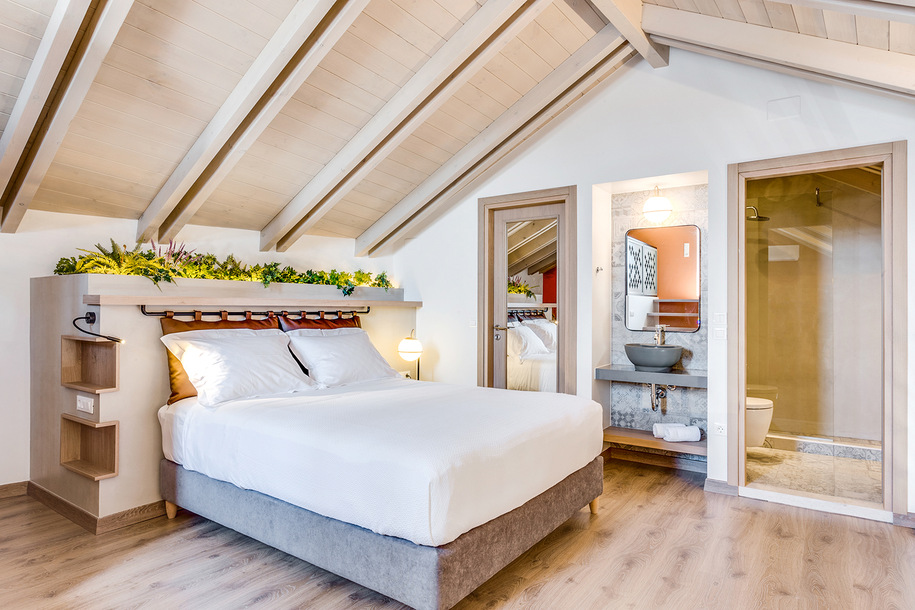 Τα υλικά που χρησιμοποιήθηκαν επιλέχθηκαν με γνώμονα τη δημιουργία ενός μοντέρνου ύφους που παράλληλα θα μπορεί να αναδείξει τις ιδιαιτερότητες του κτιρίου και της τοποθεσίας στην οποία αυτό βρίσκεται.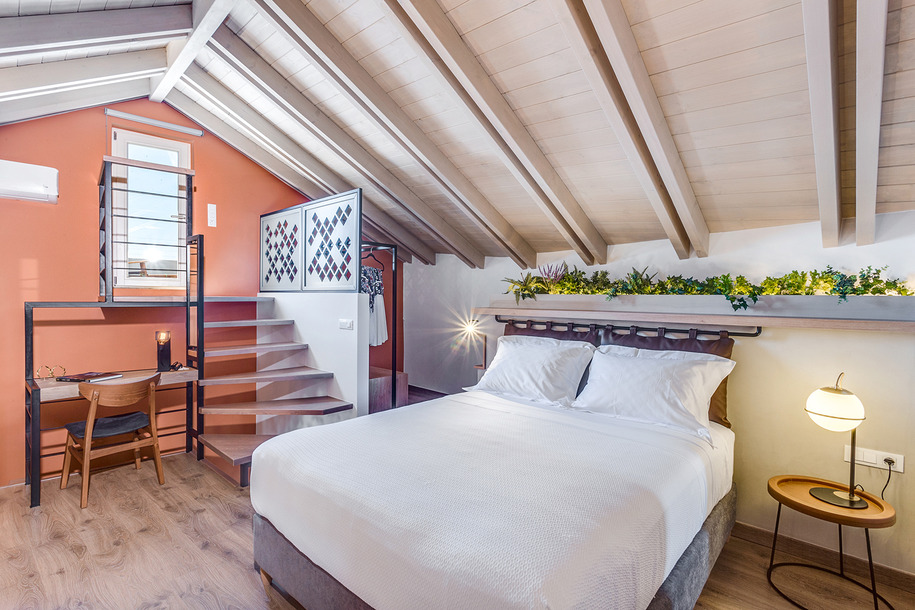 Σχεδόν όλες οι κατασκευές σχεδιάστηκαν από την ομάδα μελέτης, με το φυσικό ξύλο και το μέταλλο να πρωταγωνιστούν.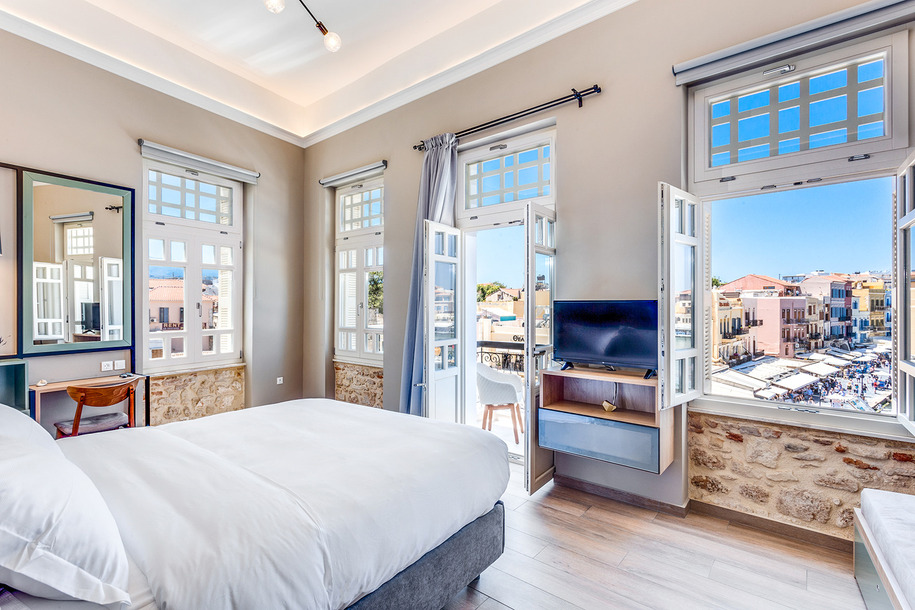 Οι εσωτερικοί χρωματισμοί έγιναν σε τόνους του γκρι και του μπεζ, ενώ για επιλεγμένα τμήματα της τοιχοποιίας επιλέχθηκε να μείνει εμφανής η πέτρα.
Credits & Details
Project: 1924 Suites
Έτος: 2017-18
Τοποθεσία: Old Town, Chania
Συνολική έκταση: 89 m²
___________________________________________________
Dimiourgiki company, based in Chania took on the interior design project for the renovation of an old building constructed in 1924
The building is located in the old town of Chania with a view to the Venetian lighthouse. The project included the restoration of the floor and the conversion in rental apartments.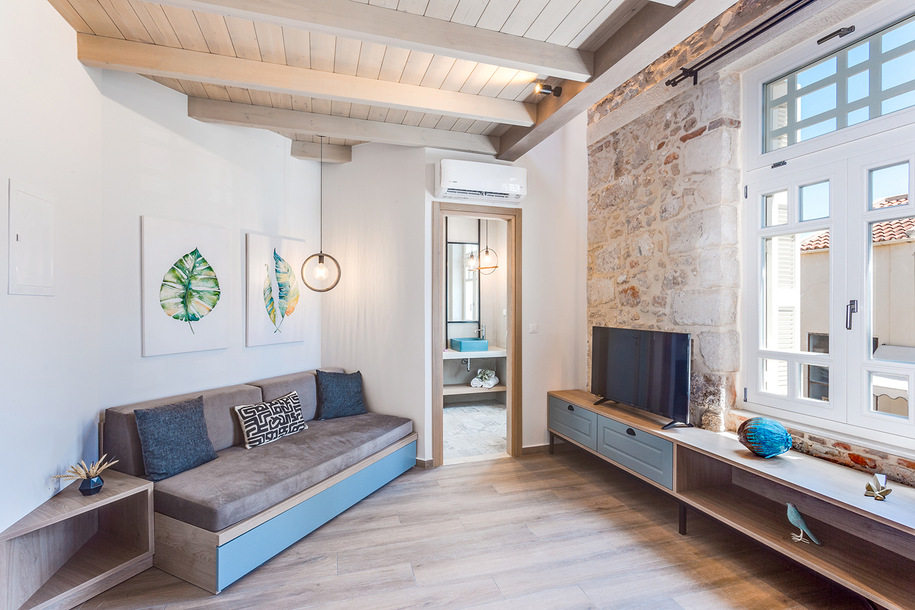 Based on the special architectonical characteristics of the building the restoration was done in order to maintain the front aspect and emphasize on it with the lighting.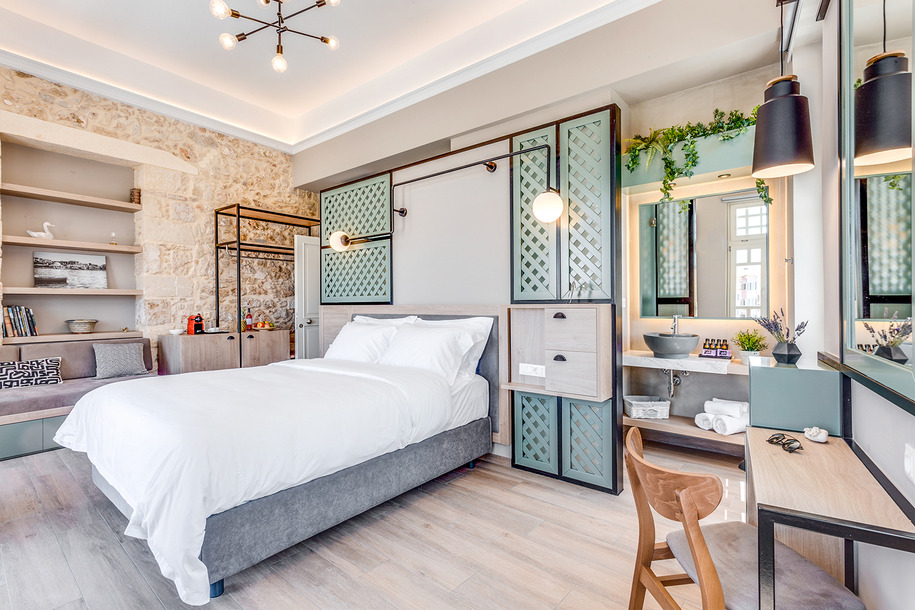 We used materials in order to create a modern style that will at the same time show the unique characteristics of the building and the location.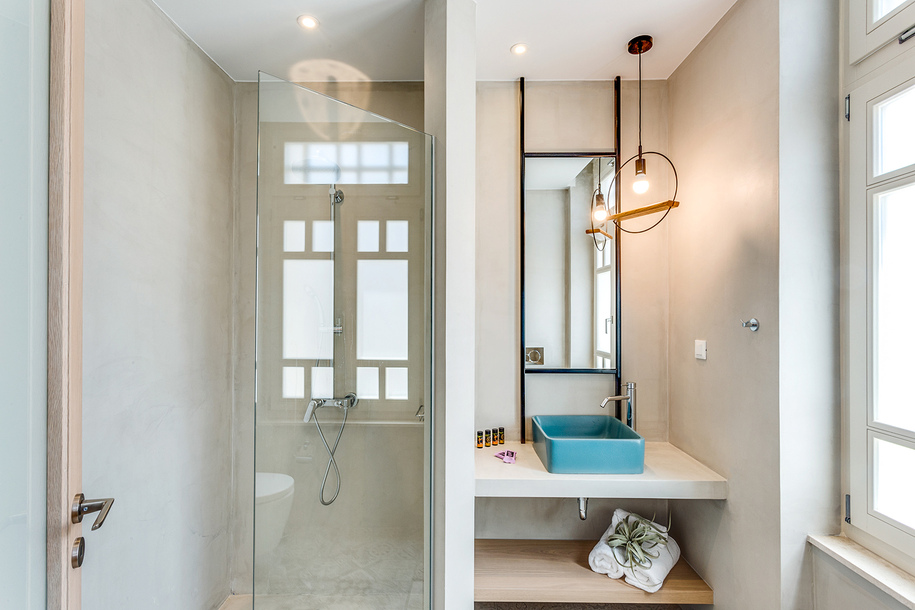 Almost all furniture were designed by our company based on natural wood and metal.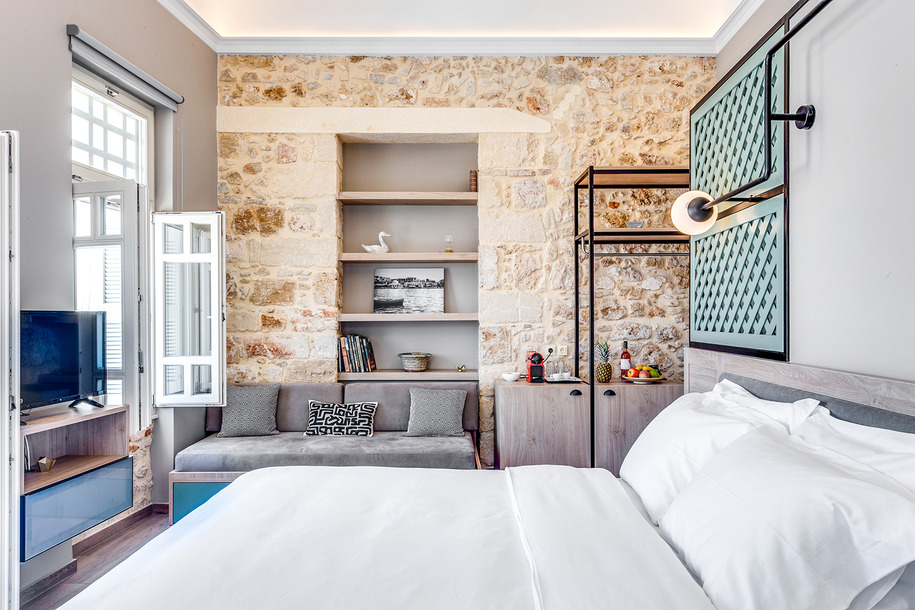 Grey tones and nude were the colors for the interior space while for some parts the masonry stone was chosen to be visible.


Credits & Details
Project: 1924 Suites
Year: 2017-18
Location: Old Town, Chania
Total Area: 89 m²
READ ALSO:
Weinmanufaktur Clemens Strobl in Austria | destilat design studio