text in

EN, GR
Οι DEDA & Architects ολοκλήρωσαν το σχεδιασμό και την υλοποίηση ενός πρωτότυπου κουρείου, που καταφέρνει να συνδυάσει τον ιδιαίτερο χαρακτήρα της χρήσης με στοιχεία σύγχρονα και ιδέες για ένα χώρο πιο εξωστρεφή.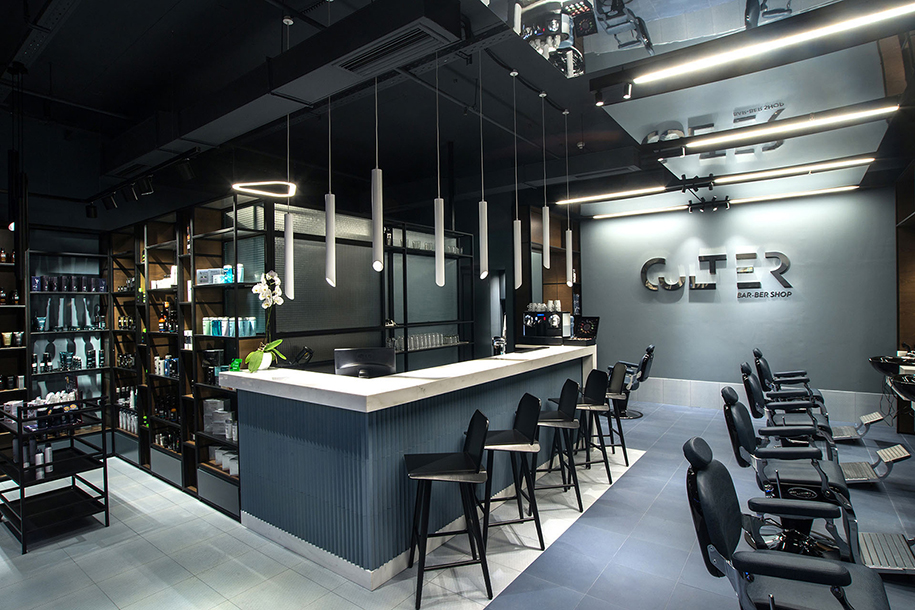 Η επιθυμία μας κατά το σχεδιασμό του καταστήματος ήταν η δημιουργία ενός χώρου με ξεχωριστή ταυτότητα και αισθητική, που ξεφεύγει από την επικρατούσα εικόνα ενός κλασσικού κουρείου, και αποπνέει σοβαρότητα ταυτόχρονα με φρεσκάδα.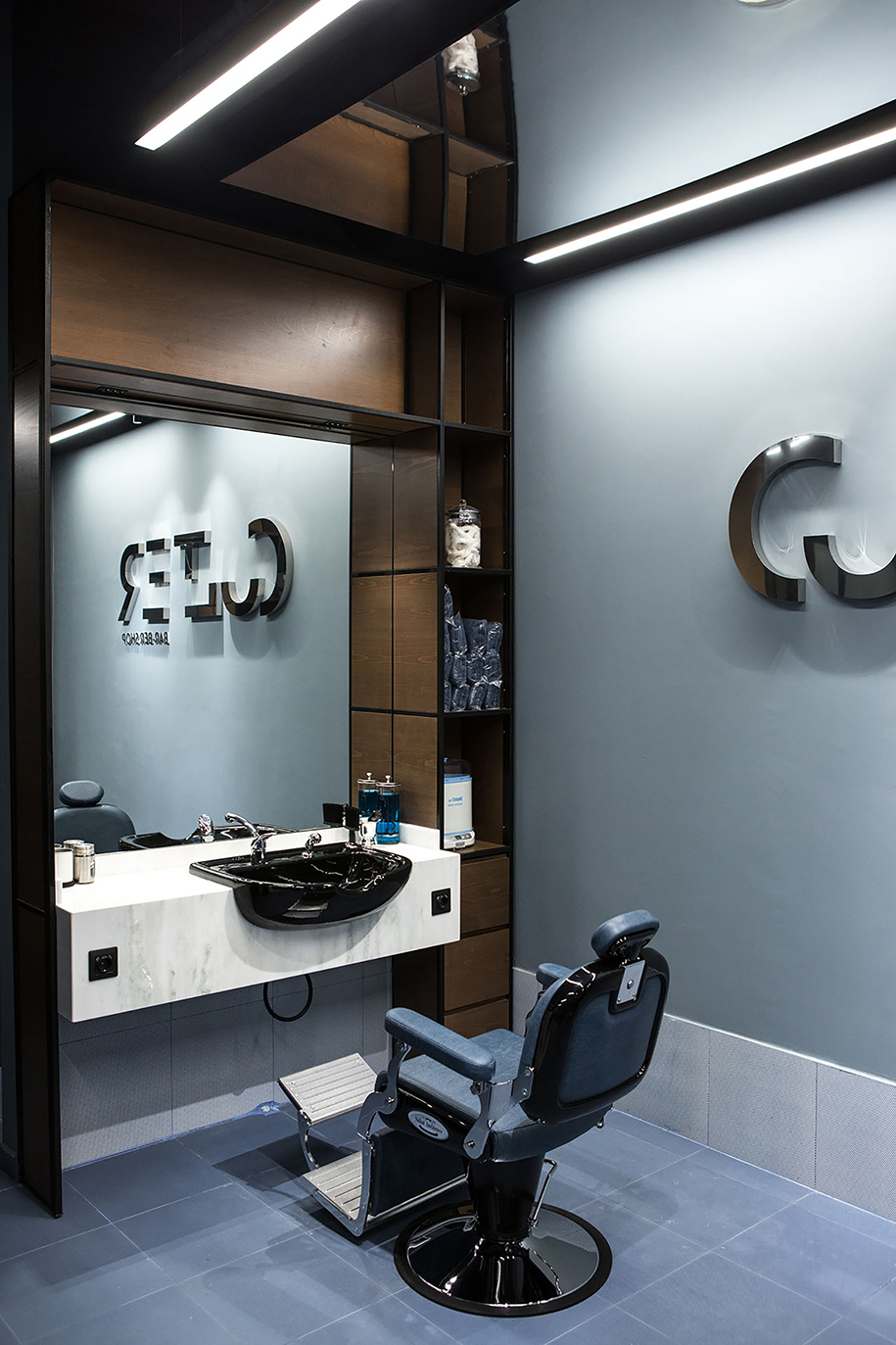 Τα βασικά συνθετικά εργαλεία μας ήταν οι αυστηρές γεωμετρίες και η λιτότητα των κατασκευών, η ουδέτερη/σκοτεινή χρωματική παλέτα, ο συγκερασμός υλικών με διαφορετικές υφές και αποχρώσεις για δημιουργία αντιθέσεων:από ματ μέταλλα σε ανακλαστικές οροφές και διακοσμητικούς υαλοπίνακες,από σκουρόχρωμες επιφάνειες και ξύλινες επενδύσεις σε λευκά μάρμαρα και κεραμικά πλακίδια ιδιαίτερου σχεδιασμού.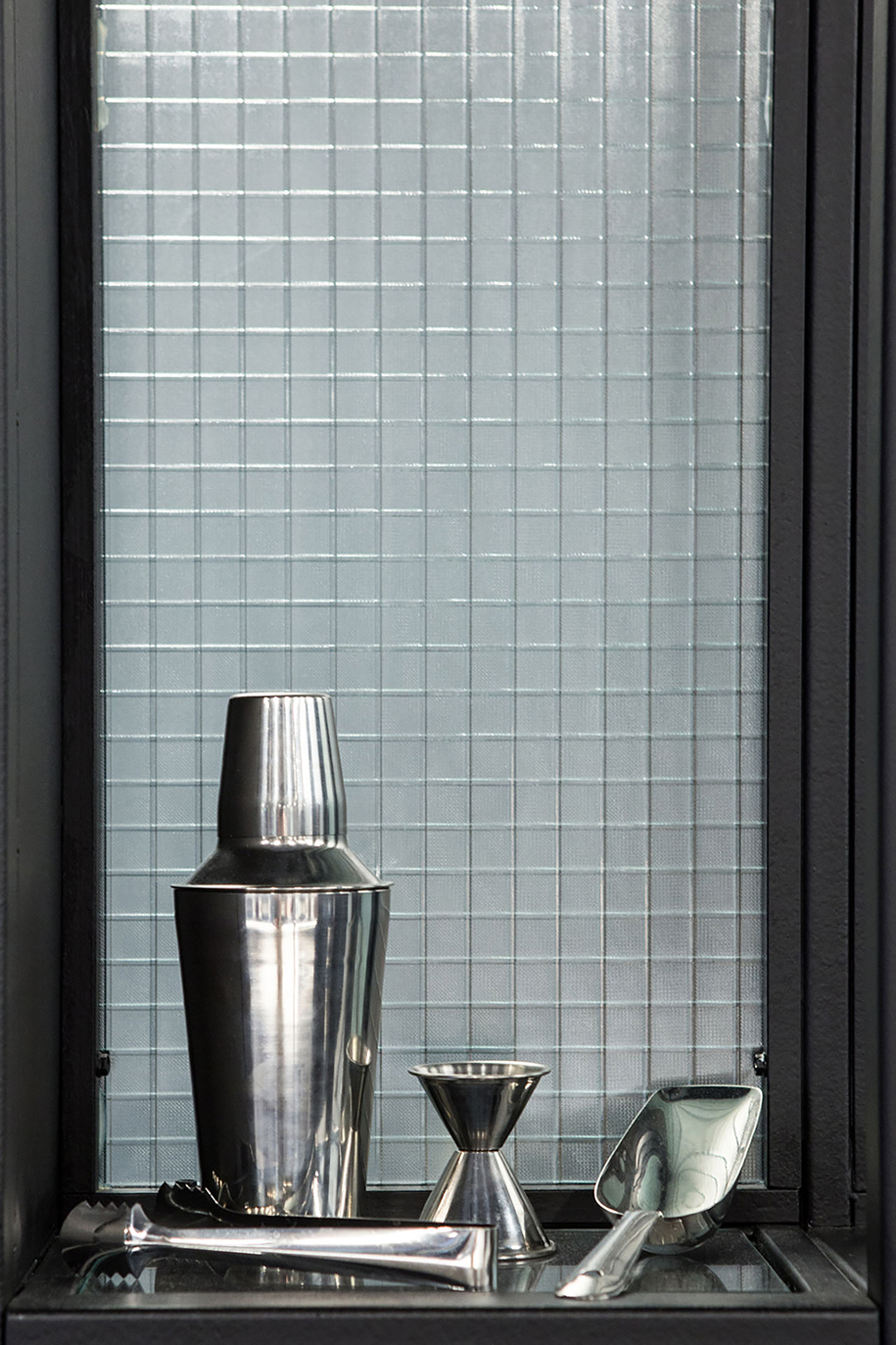 Οι διαφορετικές λειτουργίες που εξυπηρετεί το κατάστημα αρθρώνονται γύρω από το μπαρ που λειτουργεί ως «καρδιά» του χώρου και πυρήνας κοινωνικοποίησης όλων των χρηστών, με στόχο την επίτευξη μιας συνολικής εμπειρίας χαλάρωσης και περιποίησης.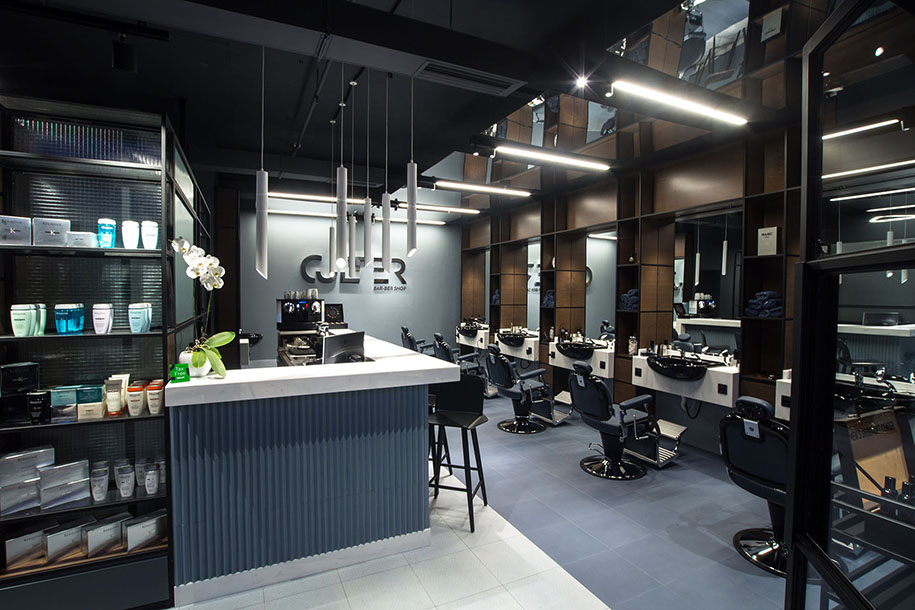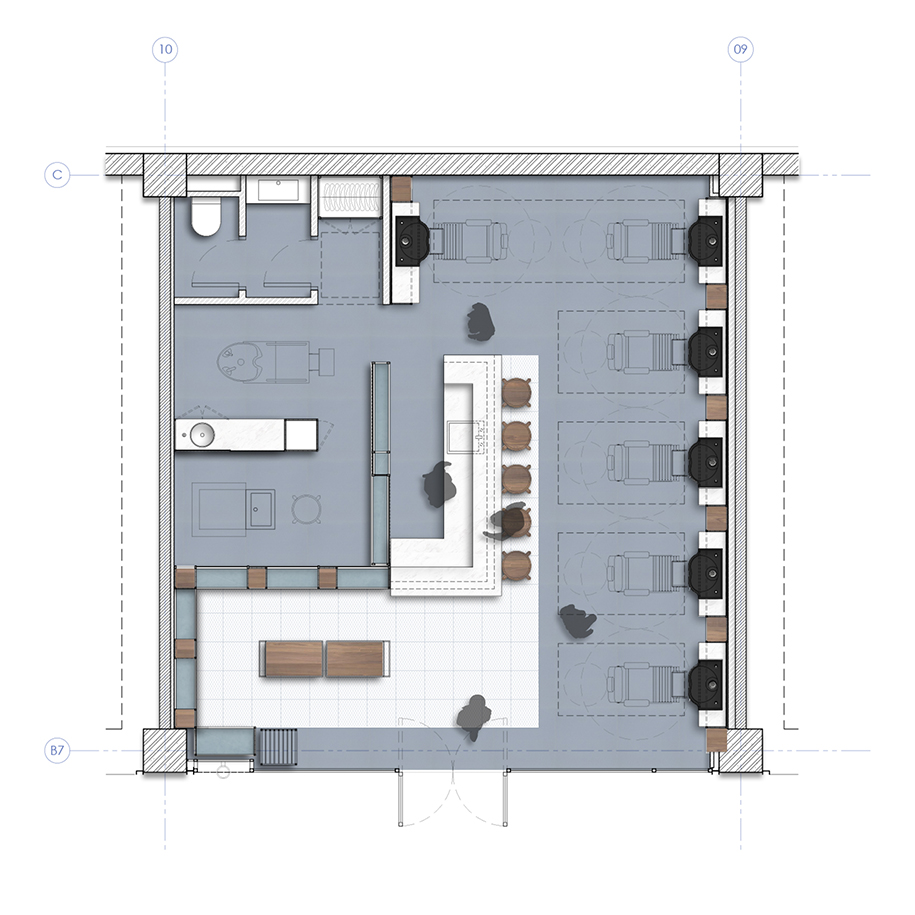 Στοιχεία Έργου
ΤΙΤΛΟΣ CULTER barber shop
ΤΟΠΟΘΕΣΙΑ Θεσσαλονίκη
ΕΤΟΣ ΟΛΟΚΛΗΡΩΣΗΣ 2019
ΕΠΙΦΑΝΕΙΑ 65m2
ΤΥΠΟΛΟΓΙΑ Retail
ΚΑΤΑΣΤΑΣΗ Ολοκληρωμένο
ΣΧΕΔΙΑΣΜΟΣ Deda & Architects
ΟΜΑΔΑ ΣΧΕΔΙΑΣΜΟΥ  Μαρία Δέδα, Βαρβάρα Καράογλου
ΔΑΠΕΔΑ/ΕΠΕΝΔΥΣΕΙΣ Kiskinidis Living Made Easy – [Mutina Ceramics]
ΦΩΤΙΣΜΟΣ Petridis Lighting
ΜΕΤΑΛΛΙΚΕΣ ΚΑΤΑΣΚΕΥΕΣ Βαγγέλης Κωστούδης
ΕΠΙΠΛΑ BARBER Salon Ambience
ΞΥΛΙΝΕΣ ΚΑΤΑΣΚΕΥΕΣ Κυριάκος Ξάφης
LOGO/BRANDING ADMINE
ΦΩΤΟΓΡΑΦΙΑ Chronis Spanos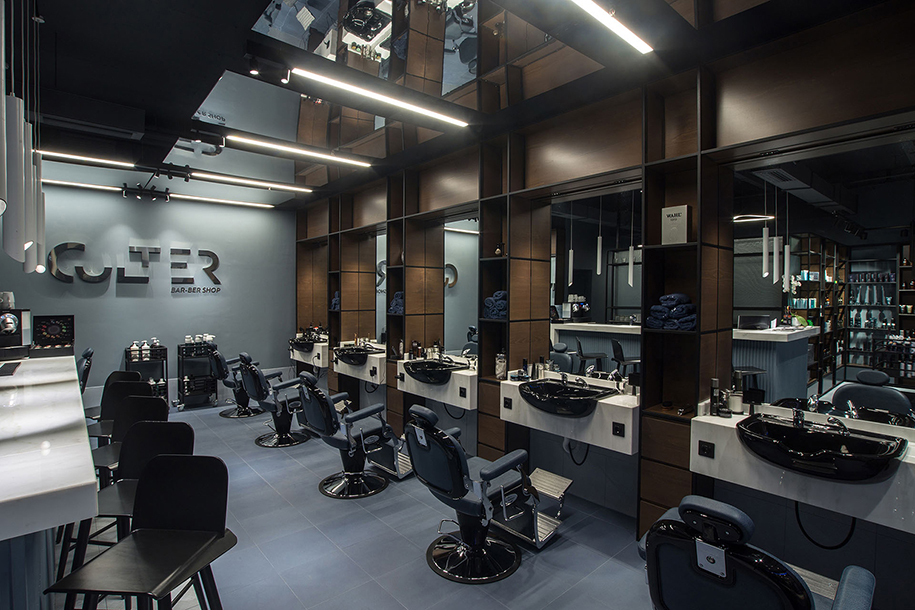 Deda & Architects have completed the design and construction of an original barbershop, managing to combine the particularities of the functional programme with contemporary elements and ideas for a more social space.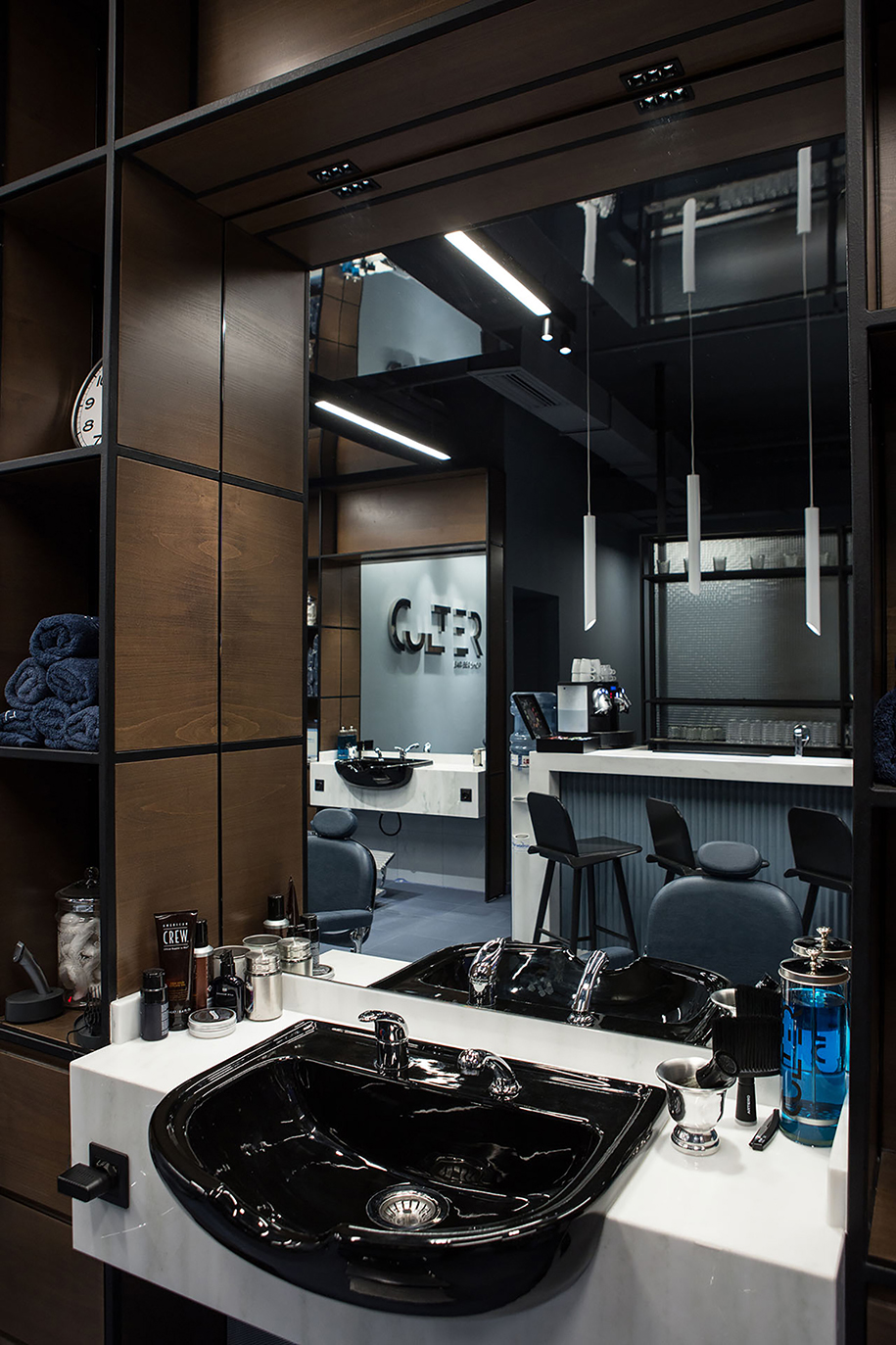 Our aim while designing this concept store was to create a space with a strong identity and unique aesthetics, that gets away from the classic barber shop and achieves to simultaneously appear fresh and timeless.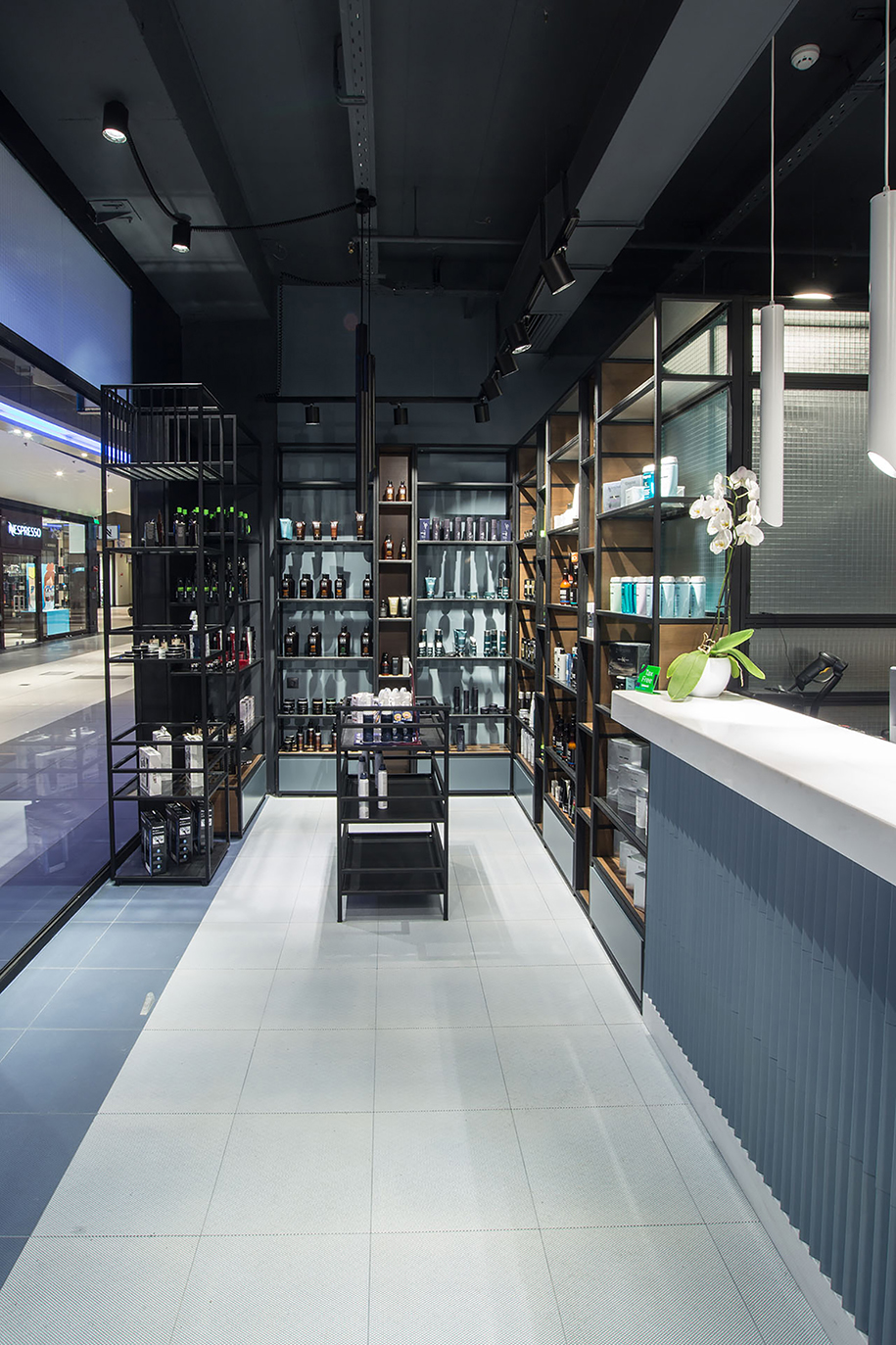 Our main design principles include the use of strict geometries and austere constructions, neutral/dark color palette, mis-matched materials with different textures and shades to create antithesis: matte metals in contrast to reflective ceilings and glazed partitions, dark-toned surfaces and wooden veneers in contrast to white marble and distinct ceramic tiles.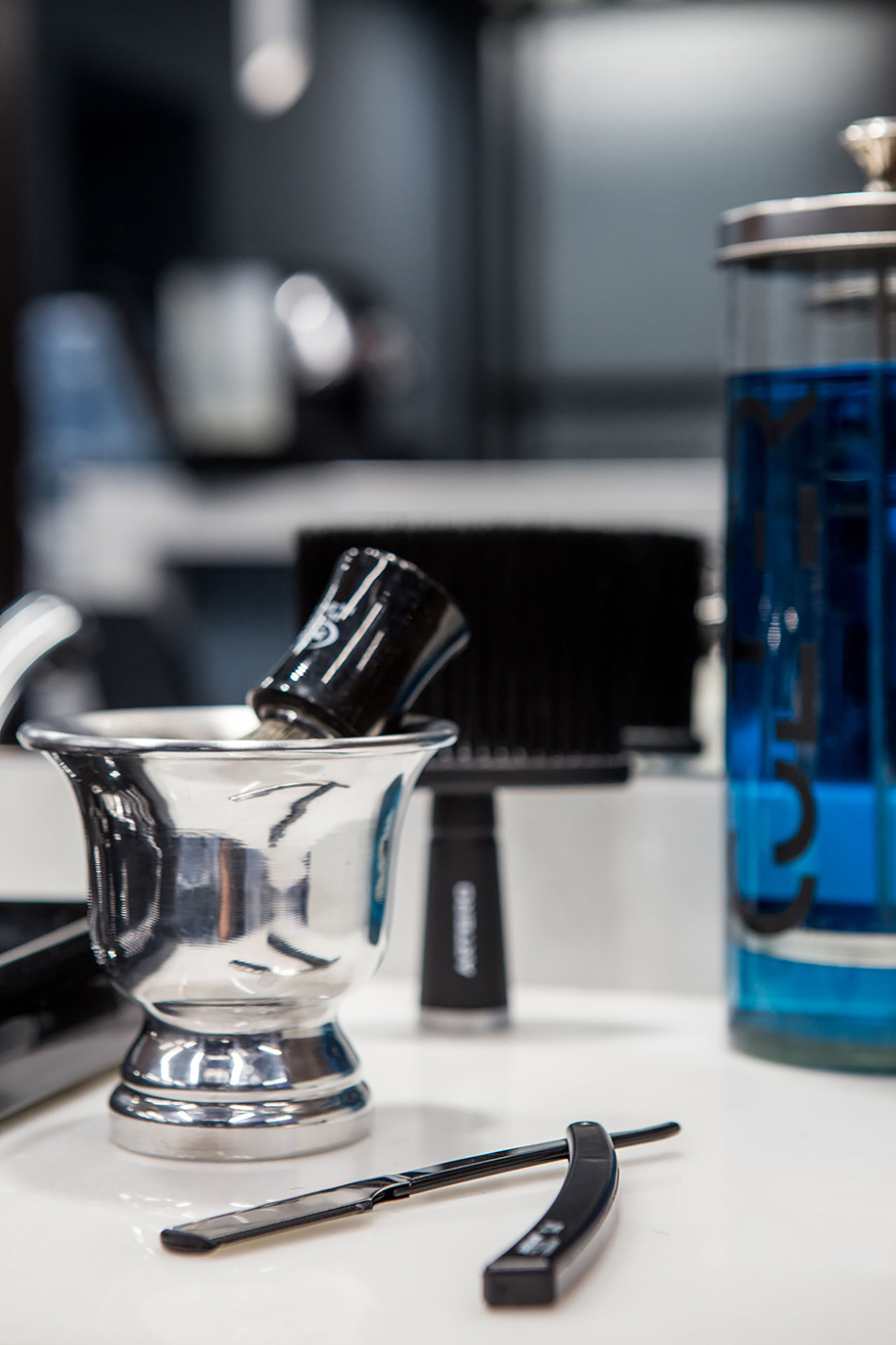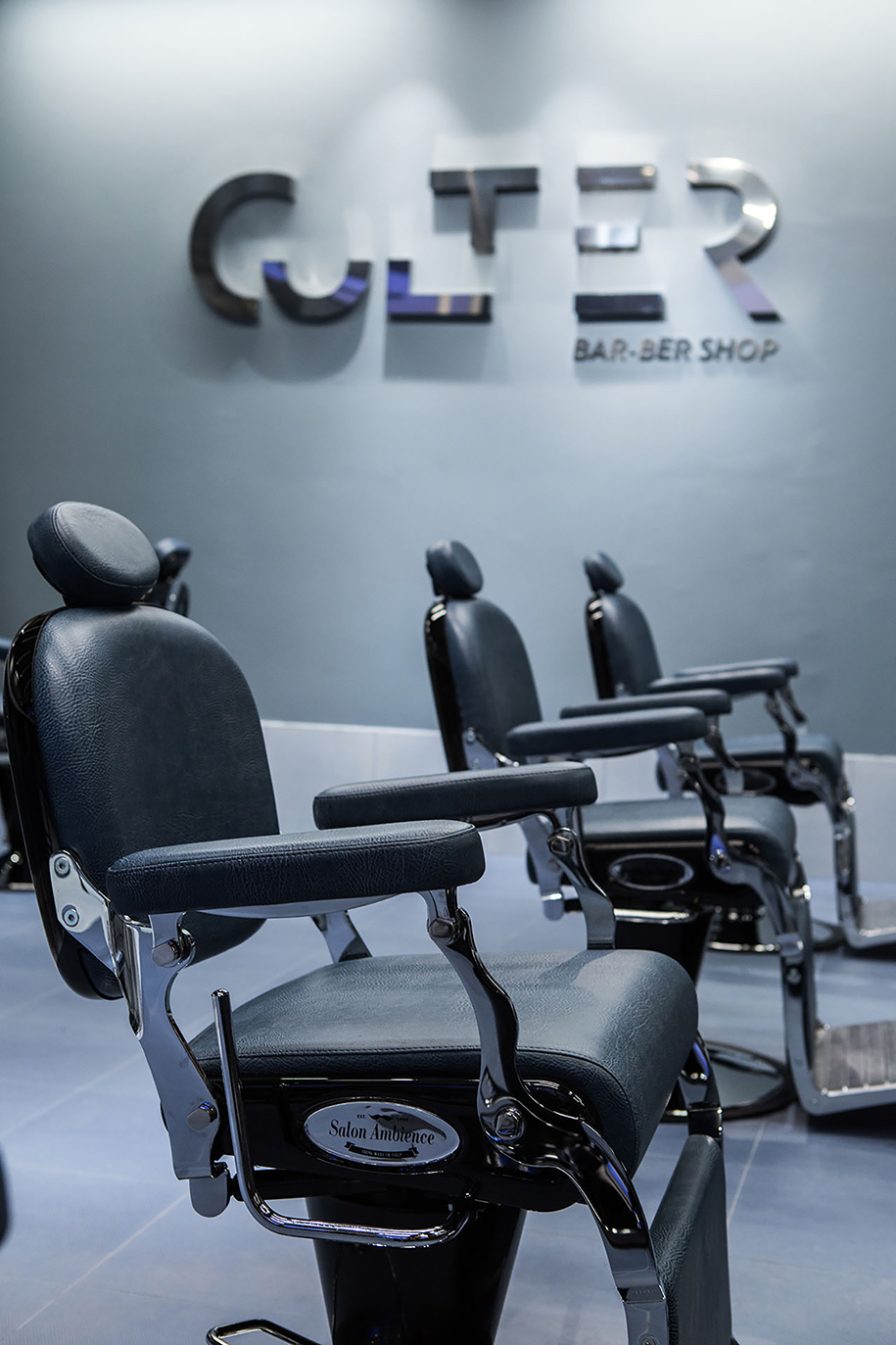 The "heart and soul" of the store is the Bar, both functionally and metaphorically. All the different areas/services provided are articulated around it, while at the same time it promotes socializing amongst staff and clients, aiming at anoverall experience of relaxation and care.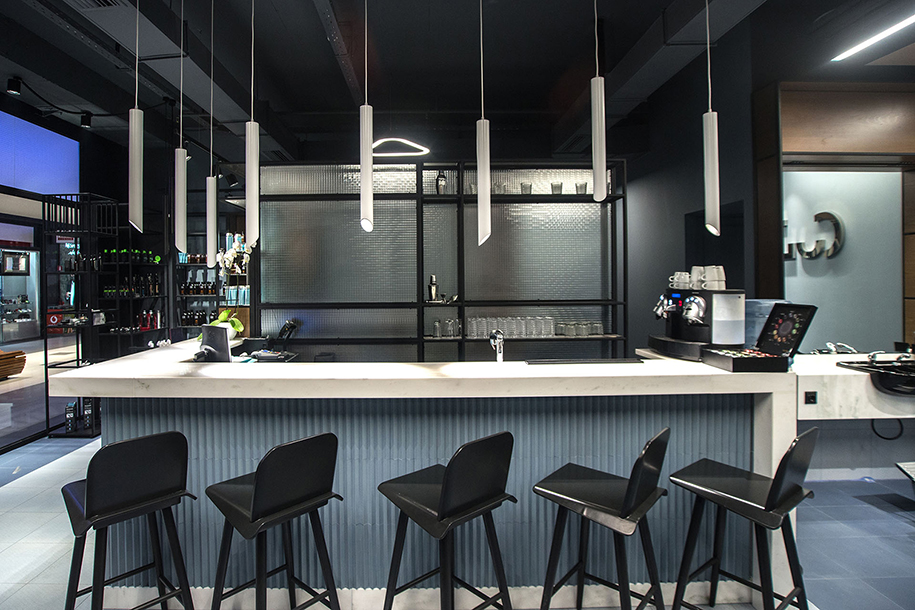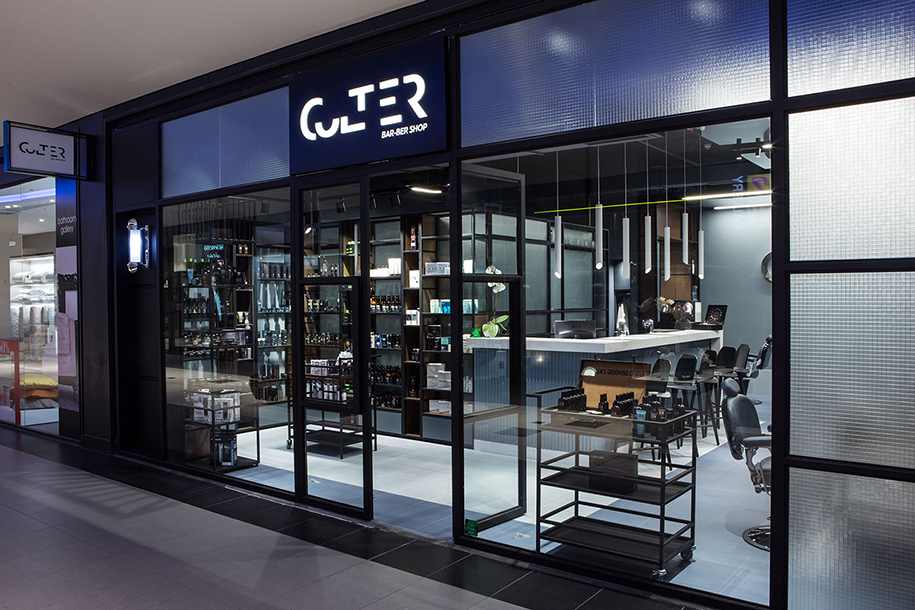 Facts & Credits
NAME CULTER barber shop 
CLIENT Private
LOCATION Thessaloniki
YEAR 2019
AREA 65m2
TYPE Retail
STATUS Completed
DESIGN Deda & Architects
DESIGN TEAM Maria Deda, Barbara Karaoglou
FLOORING/CLADDINGS  Kiskinidis Living Made Easy – [Mutina Ceramics]
LIGHTING Petridis Lighting
METAL STRUCTURES Vaggelis Kostoudis
BARBER FURNITURE Salon Ambience
WOODWORKS Kyriakos Xafis
LOGO/BRANDING ADMINE
PHOTOGRAPHY Chronis Spanos
READ ALSO:
Family apartment in Thessaloniki | Matheas Architecture