text in

EN, GR
Architect Annita Koutsonanou converted the ground floor of a duplex house, back from 1960's, into Thodoris Palianopoulos' pediatric clinic located in Kozani, Greece combining realism, memory and poetic at the same time.
-text by the authors
The project relates to the architectural design of the ground floor of a two-storey house with a basement, the design of the interior constructions, the implementation and the design of the visual identity of Thodoris Palianopoulos' pediatric clinic located in Kozani.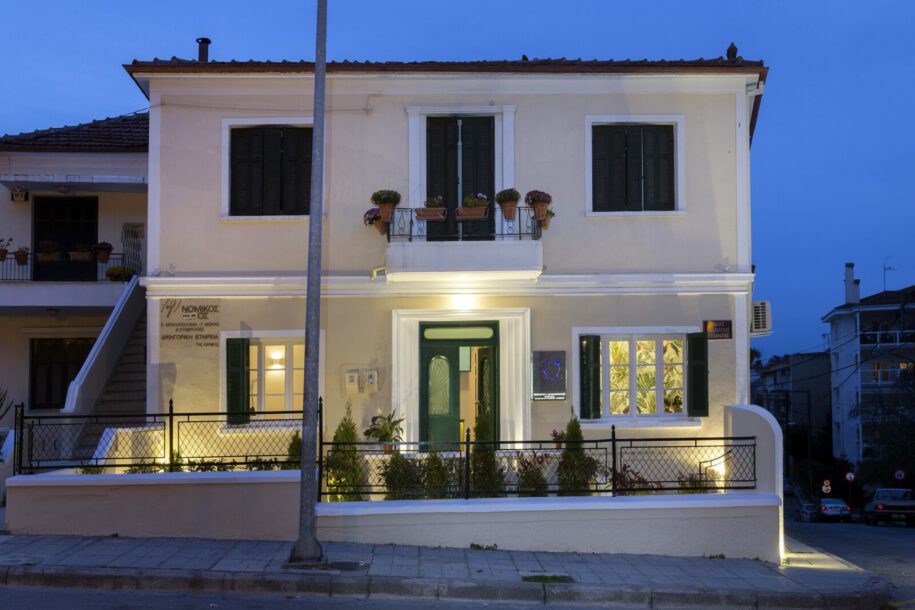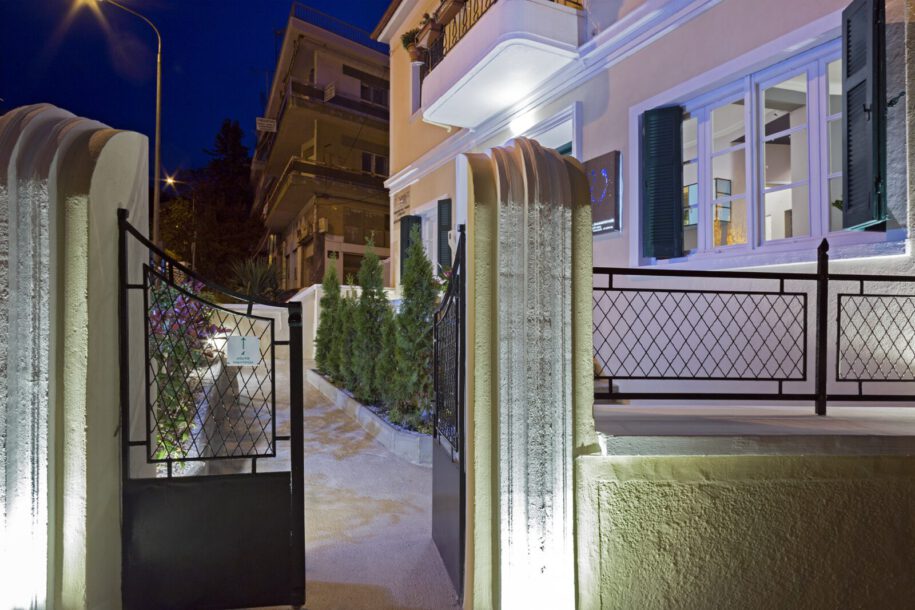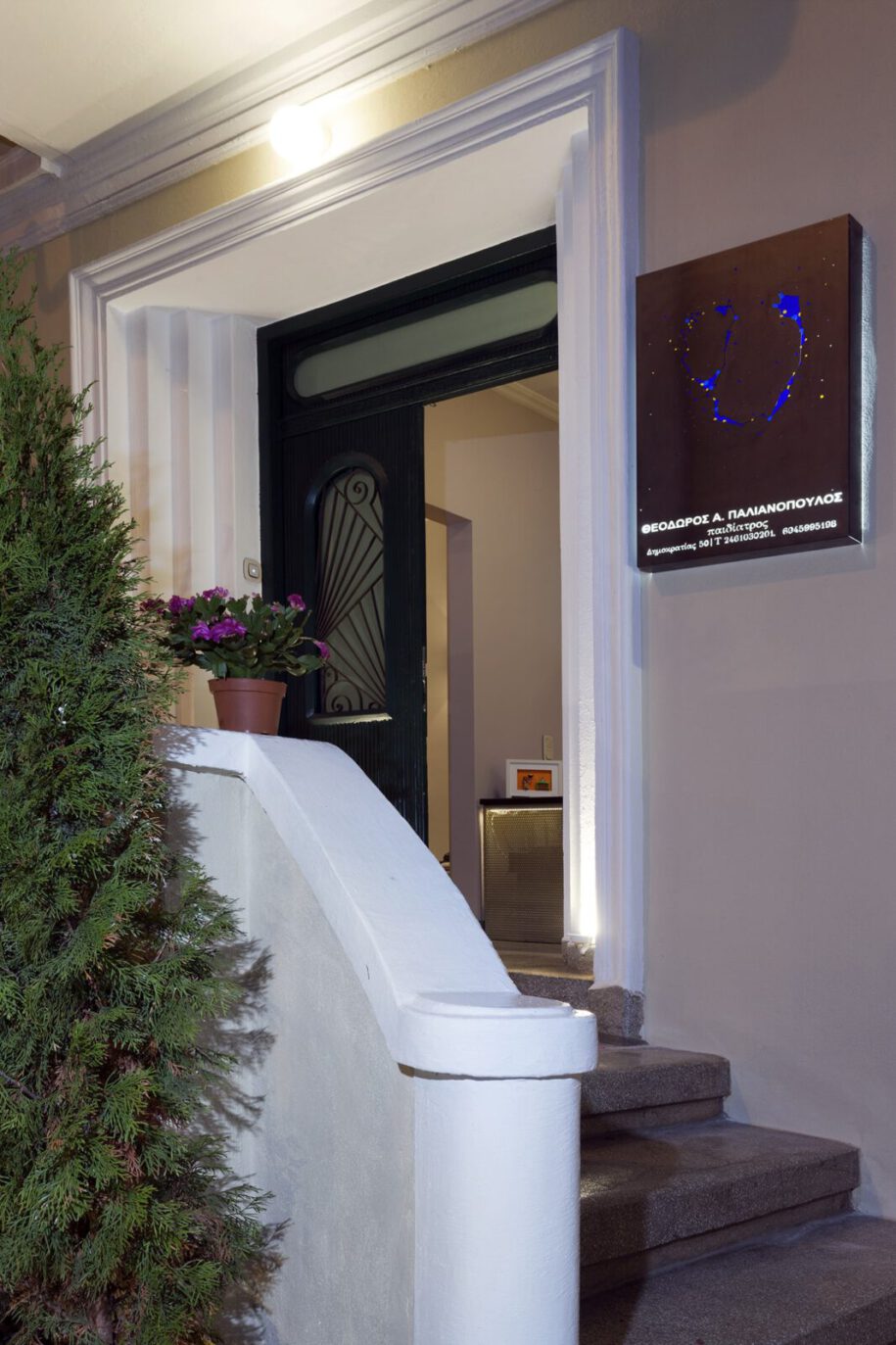 The ground floor of the building was used as a main residence before being abandoned fifteen years ago. The original state of the space was that of a fully-furnished house with the function and aesthetics of its era – something which served as an informal guide to the design. As the construction is load-bearing walls, demolitions were limited and the needs were adjusted on site data.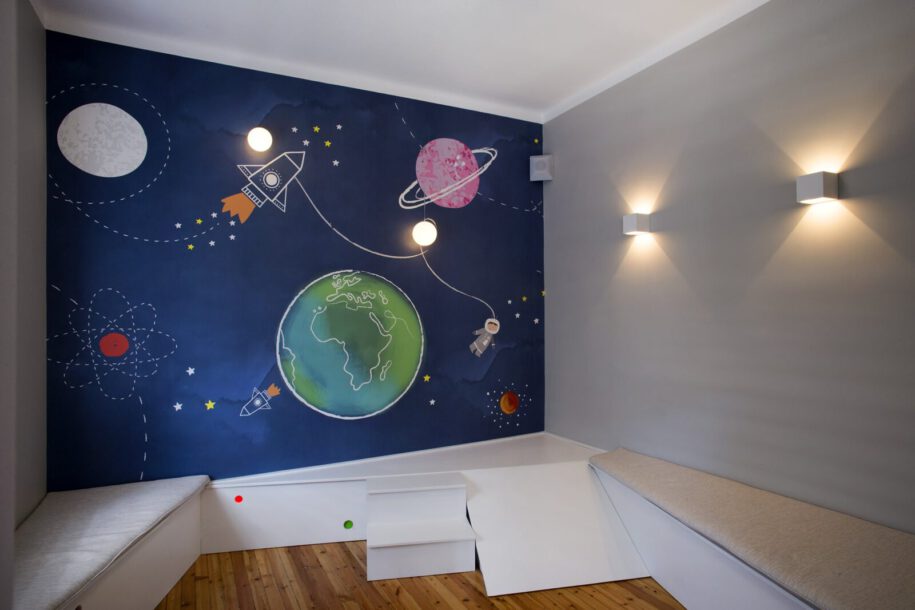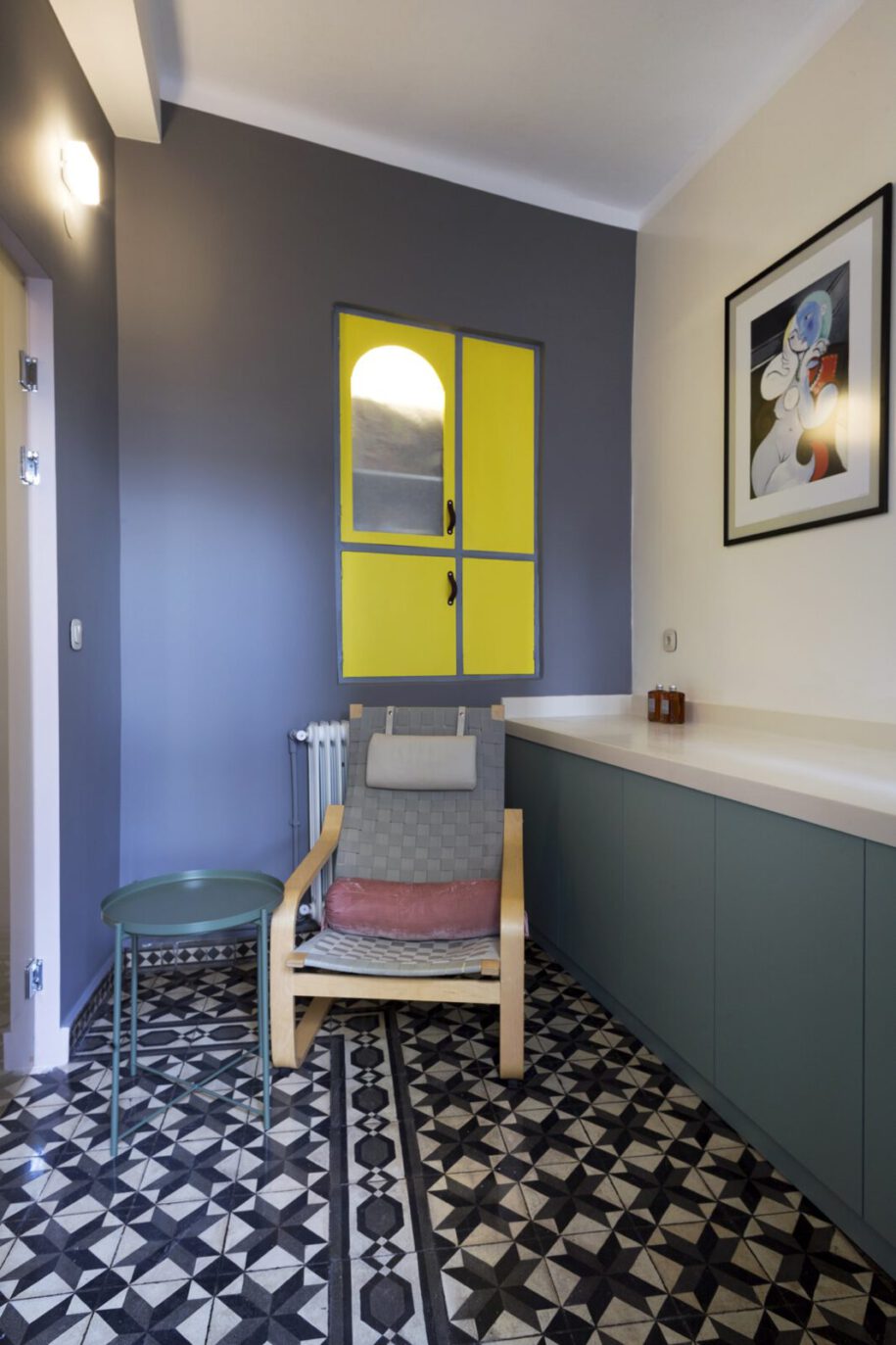 The pediatric clinic consists of two reception areas (a large one for children and parents, and a separate one designated for patients suffering from viruses), a nursing room, a reception hall, the doctor's room, an adult bathroom, a children's bathroom and the doctor's personal bathroom. The initial experience of the space in combination with the abandoned state and the aesthetics of another era have created an emotional boost of excitement, respect and a simultaneous need for abandonment of the aformentioned.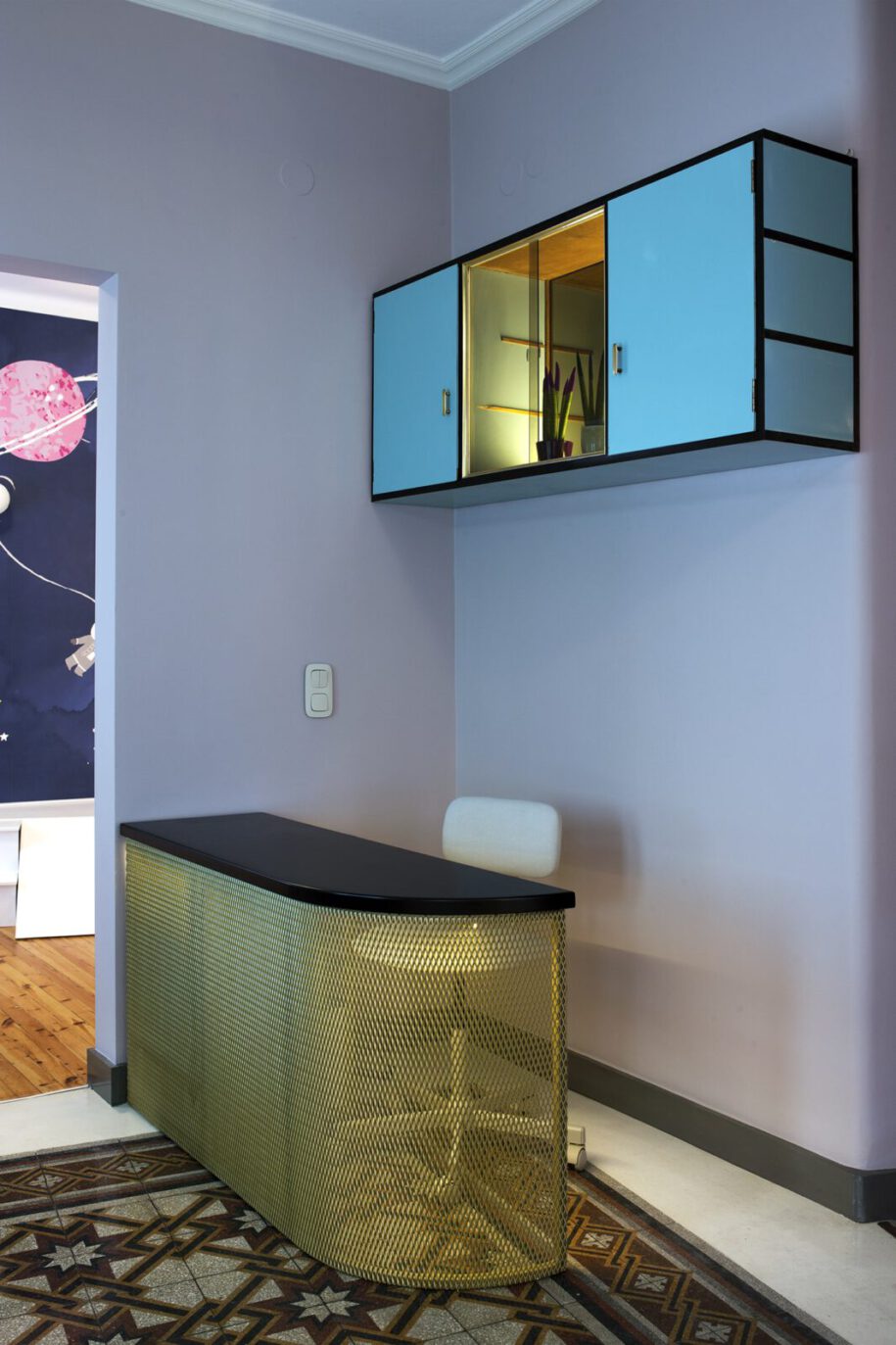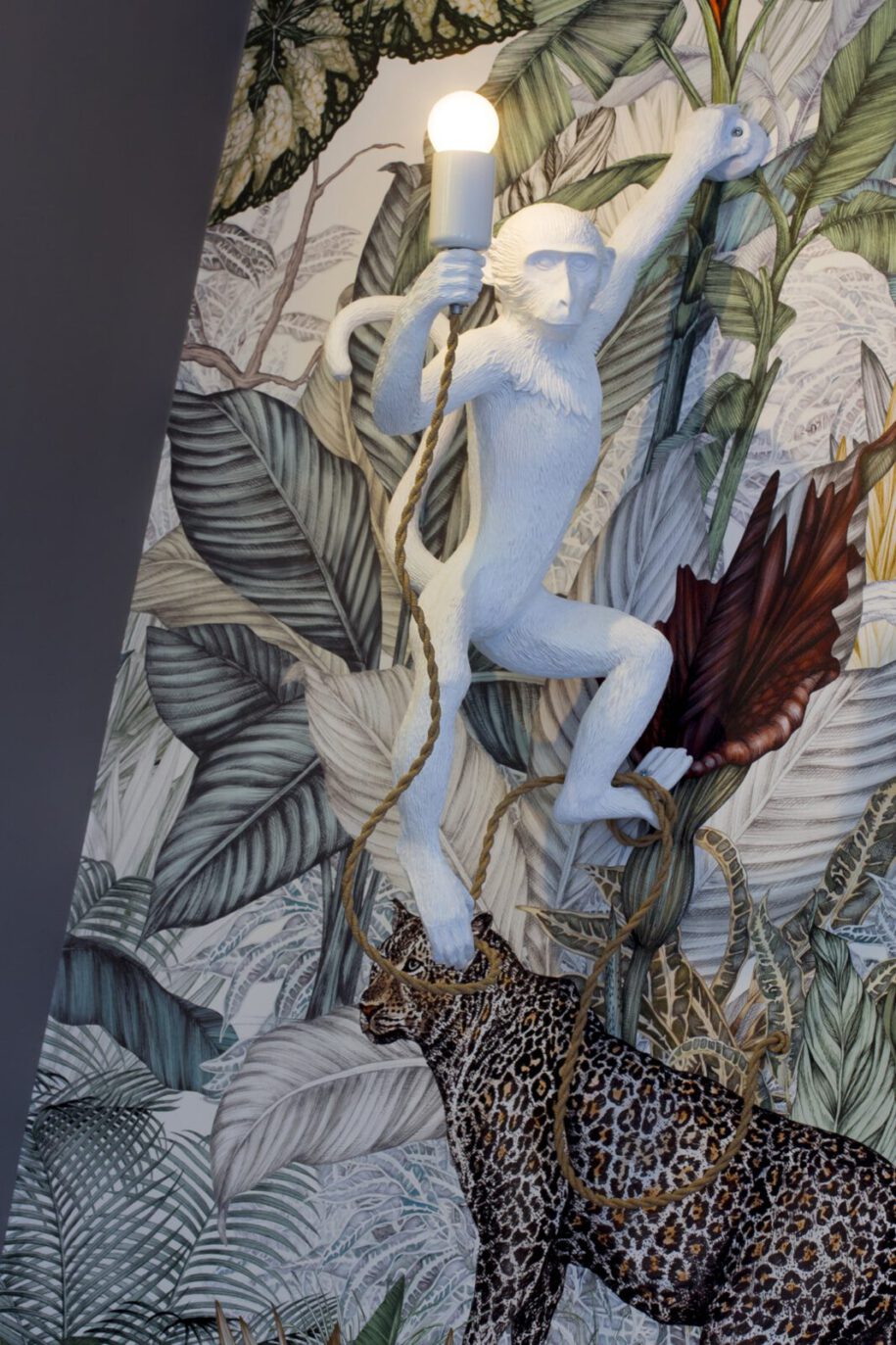 All these elements affected the design concept and formed a need to combine realism, memory and poetic at the same time.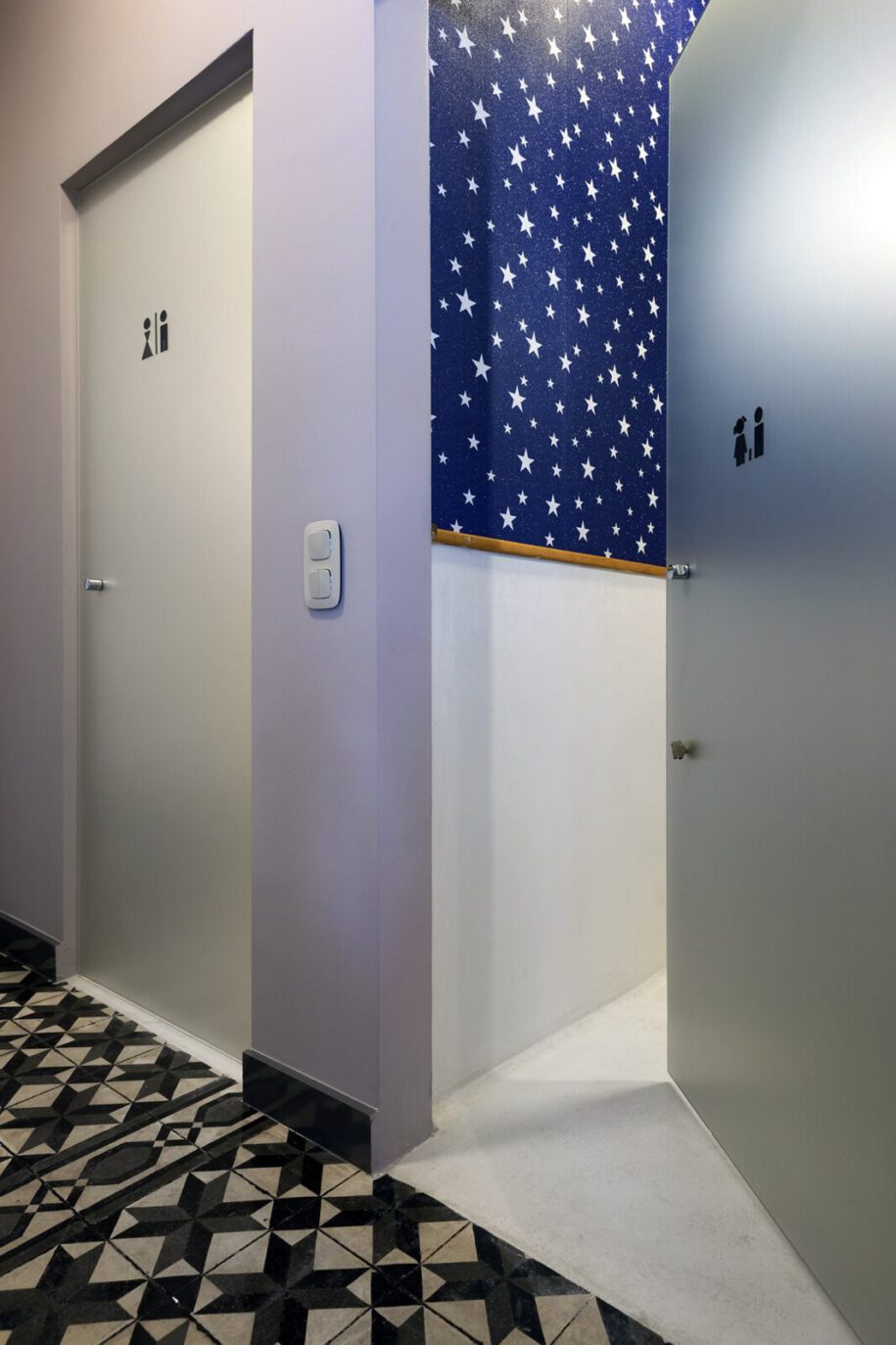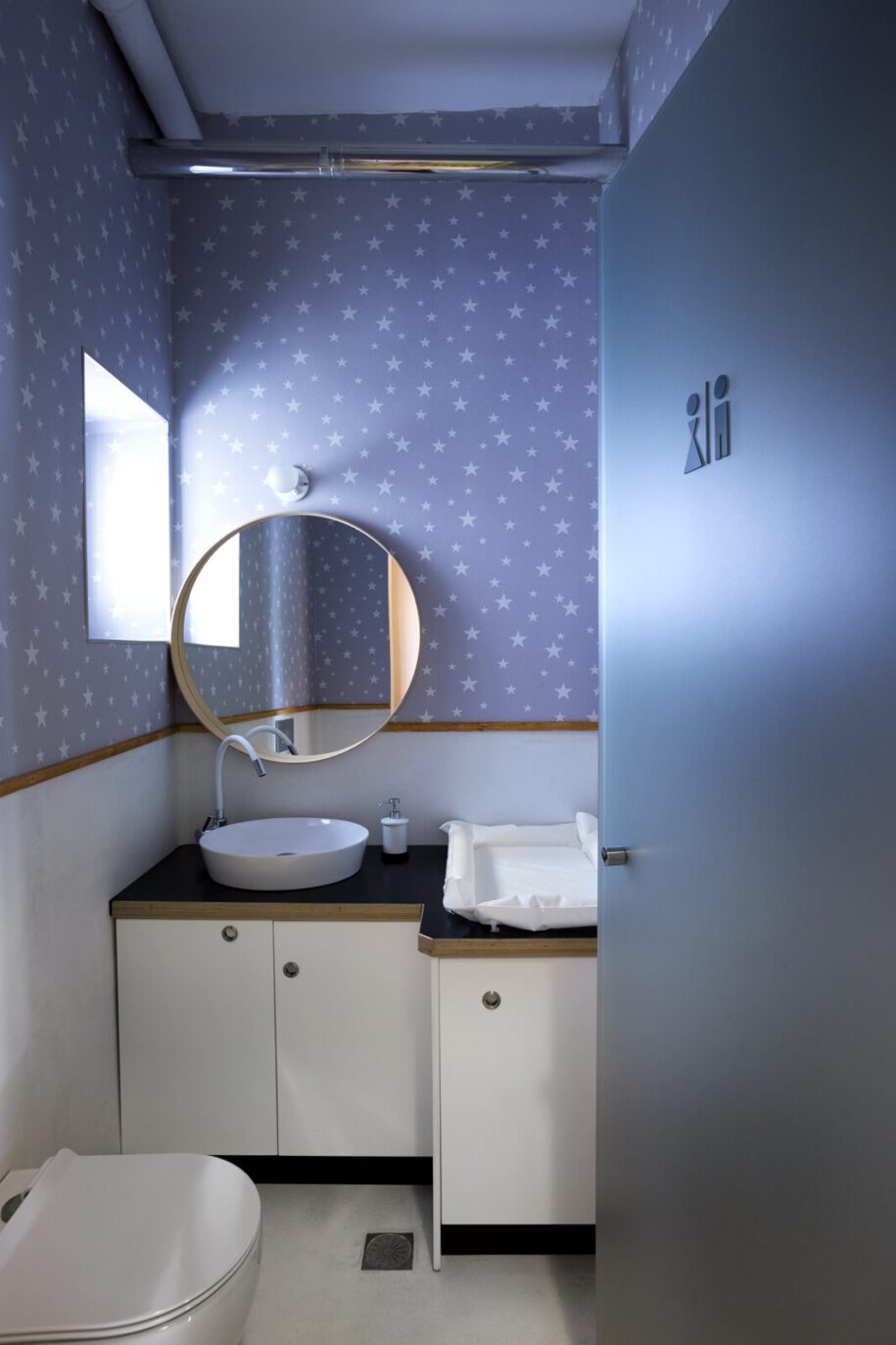 Some elements of the architectural qualities were preserved (frames, floors, fitted wardrobes and furniture as well as the handwritten telephone directory inside the cupboards) and they were accessed by contradictory materials and construction techniques in order to house a modern clinic.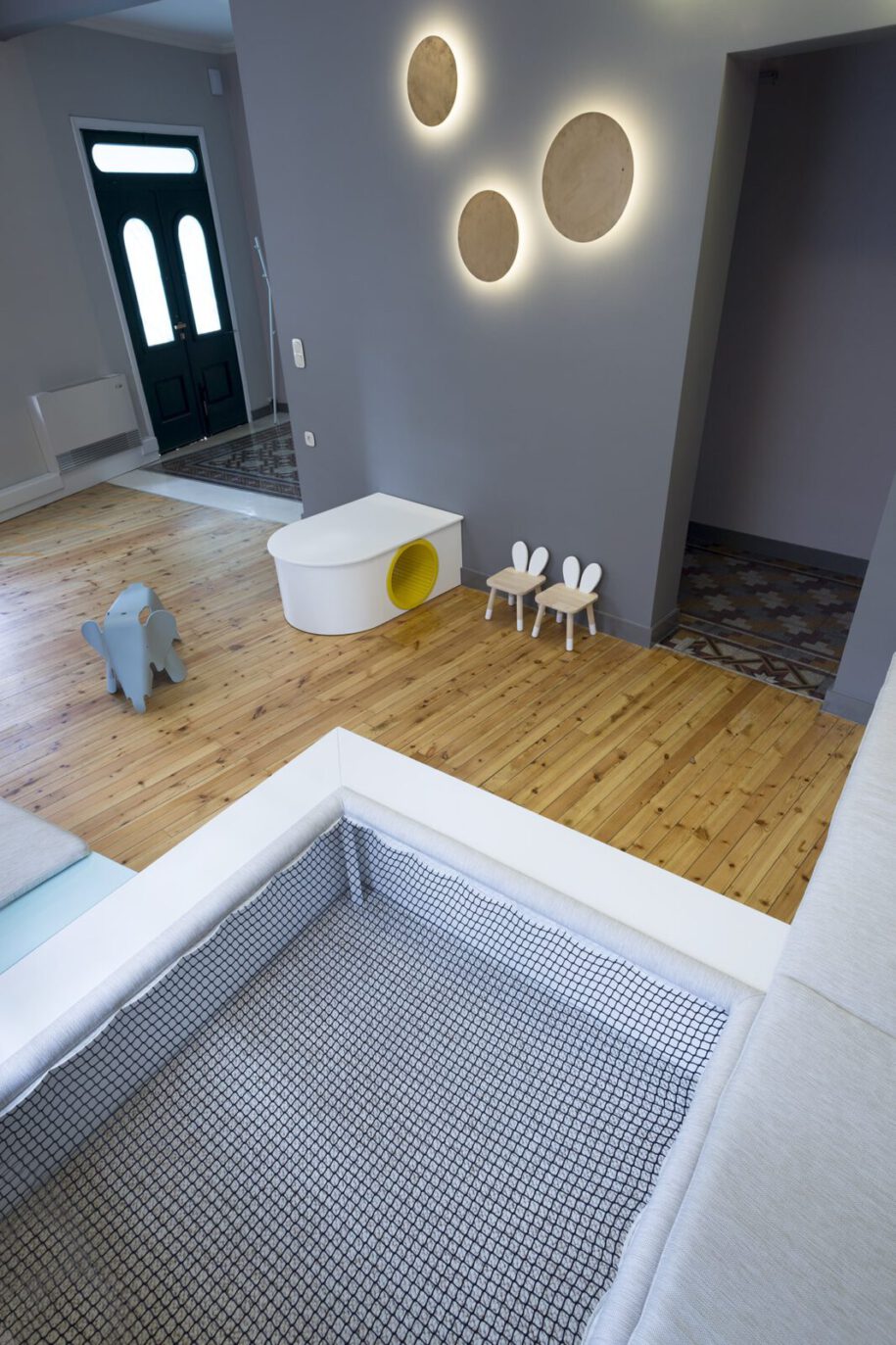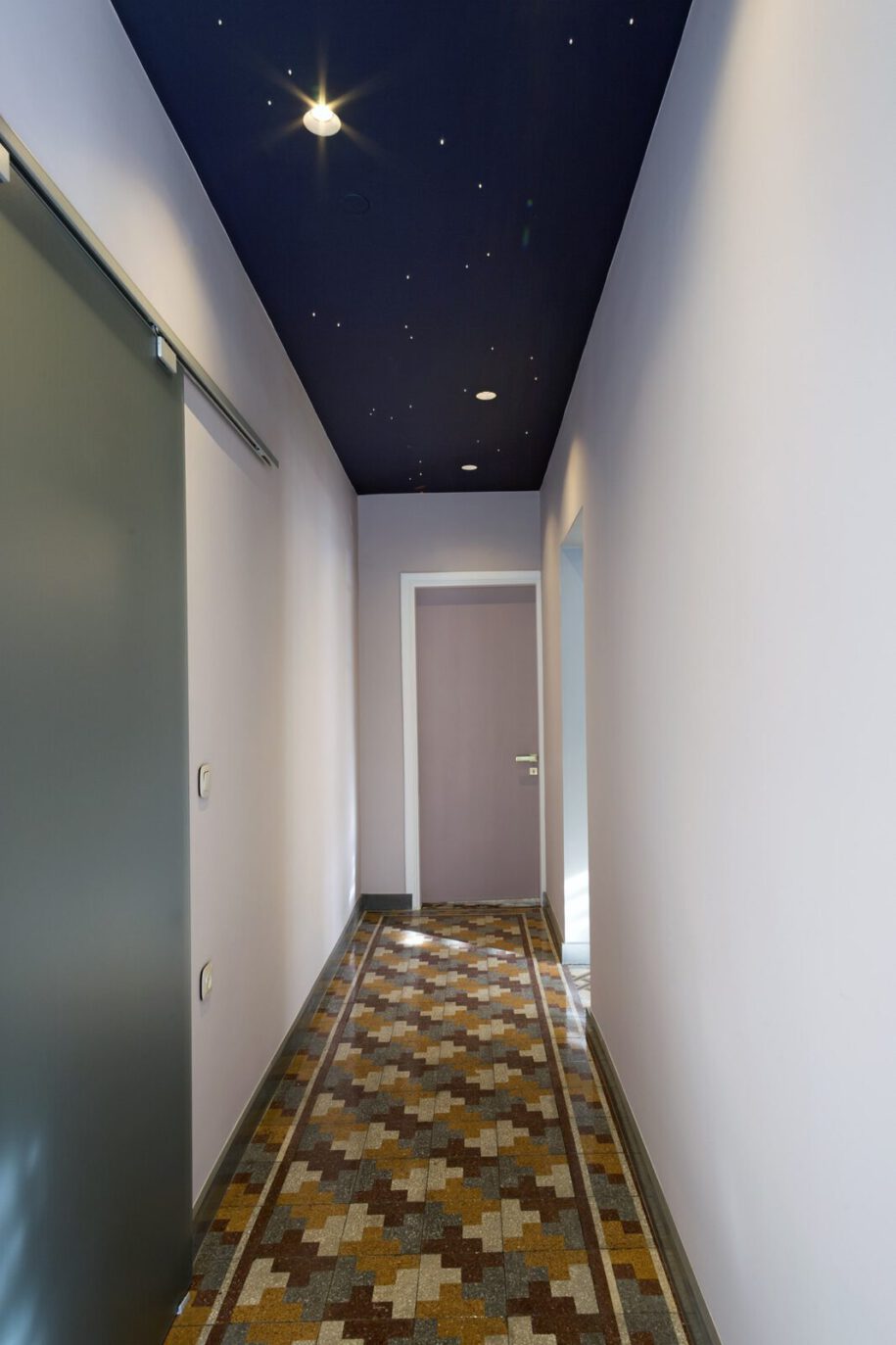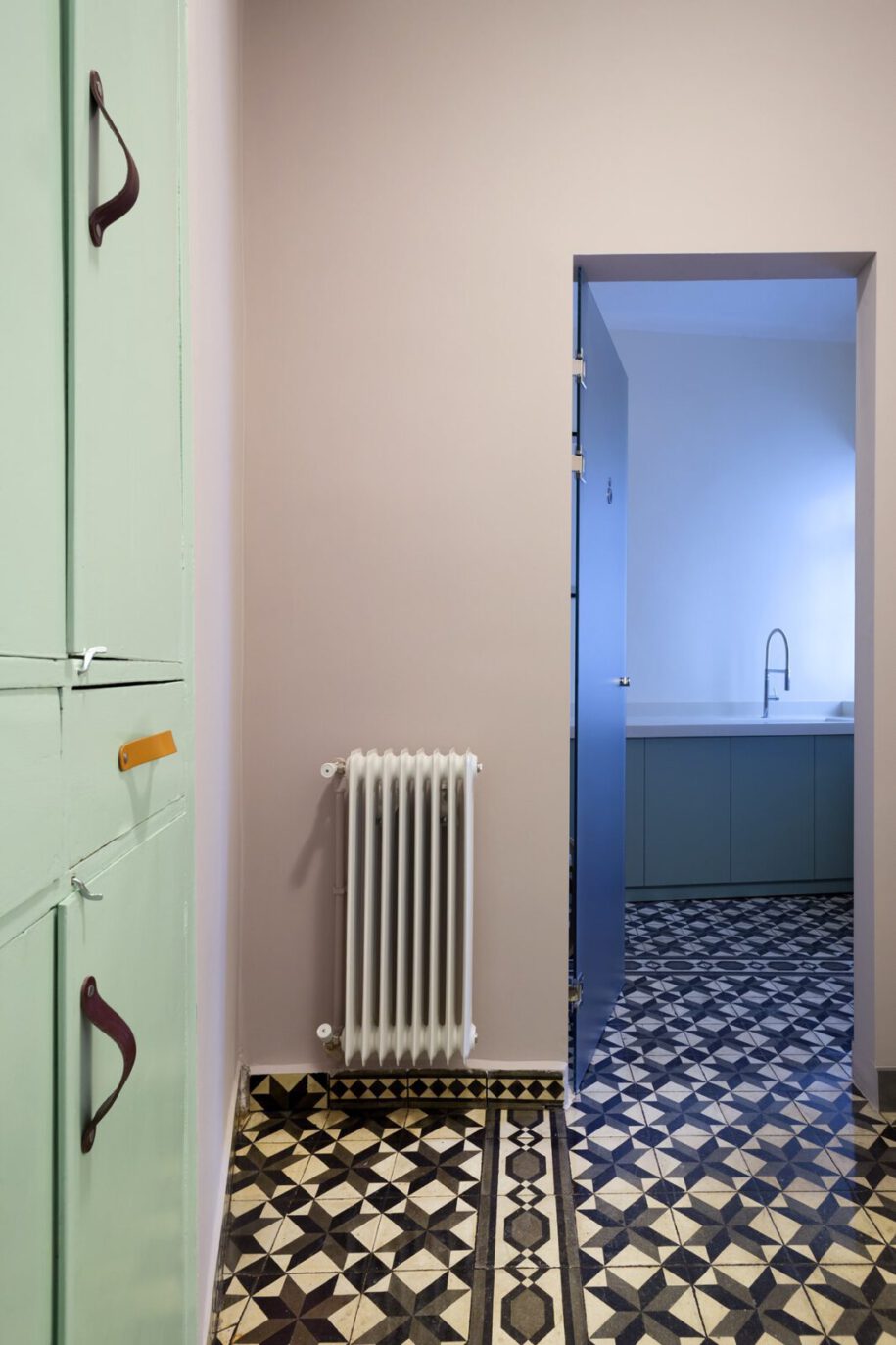 Facts & Credits
Architect  Annita Koutsonanou
Category House conversion into pediatric clinic
Location  Kozani, Greece
Photography  Stratos Kalafatis


---

Η αρχιτέκτονας Αννίτα Κουτσονάνου μετέτρεψε το ισόγειο διώροφης κατοικίας του 1960 στην Κοζάνη σε παιδιατρείο του γιατρού Θοδωρή Παλιανόπουλου, συνδυάζοντας την λειτουργικότητα, τις μνήμες και την ποιητική του χώρου.
-κείμενο από την δημιουργό 
Το έργο αφορά τη μελέτη του χώρου, το σχεδιασμό ιδιοκατασκευών στους εσωτερικούς χώρους, την υλοποίηση καθώς και τον σχεδιασμό της οπτικής ταυτότητας του παιδιατρείου του Θοδωρή Παλιανόπουλου στο ισόγειο διώροφης κατοικίας με υπόγειο στην Κοζάνη.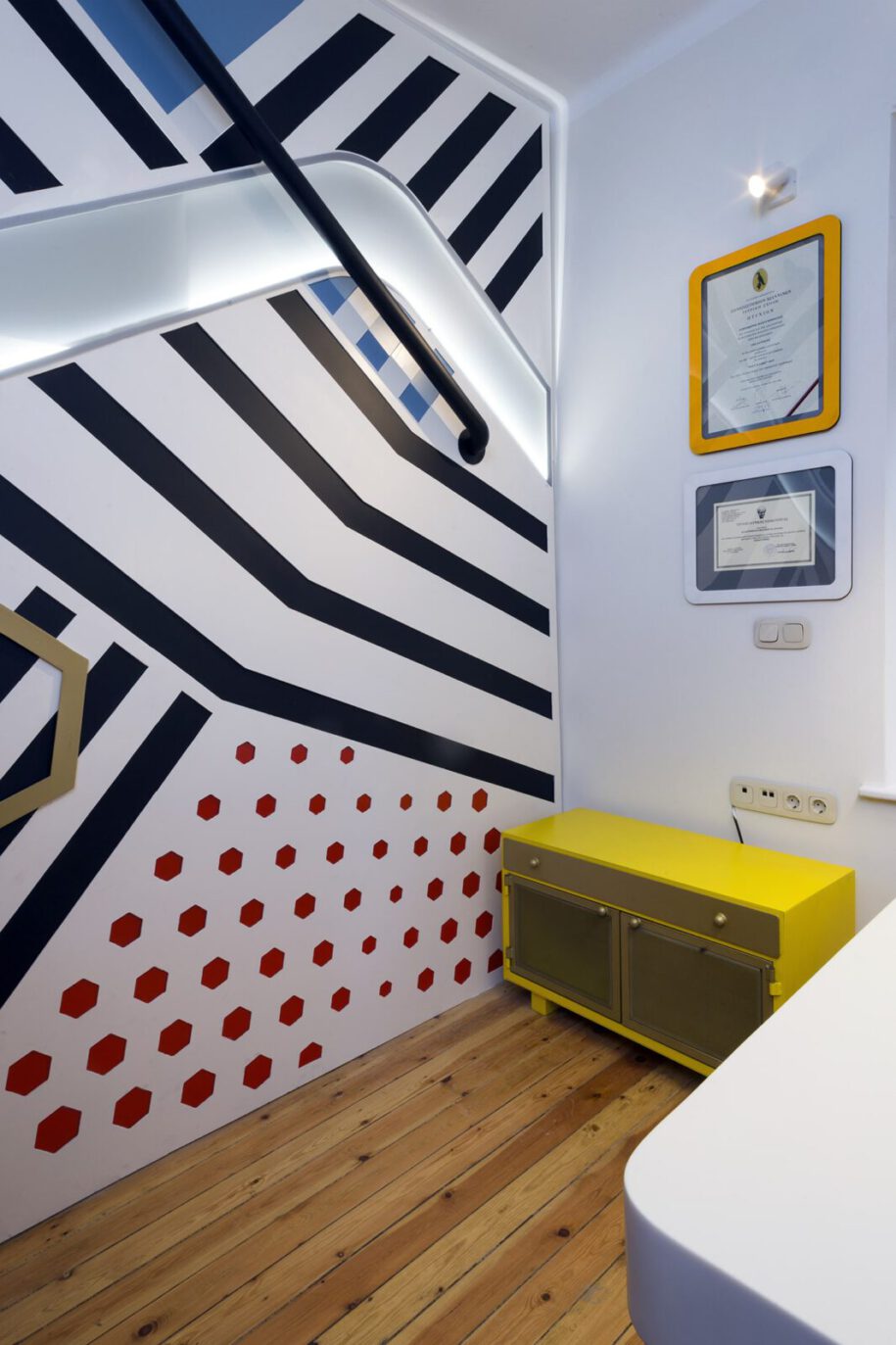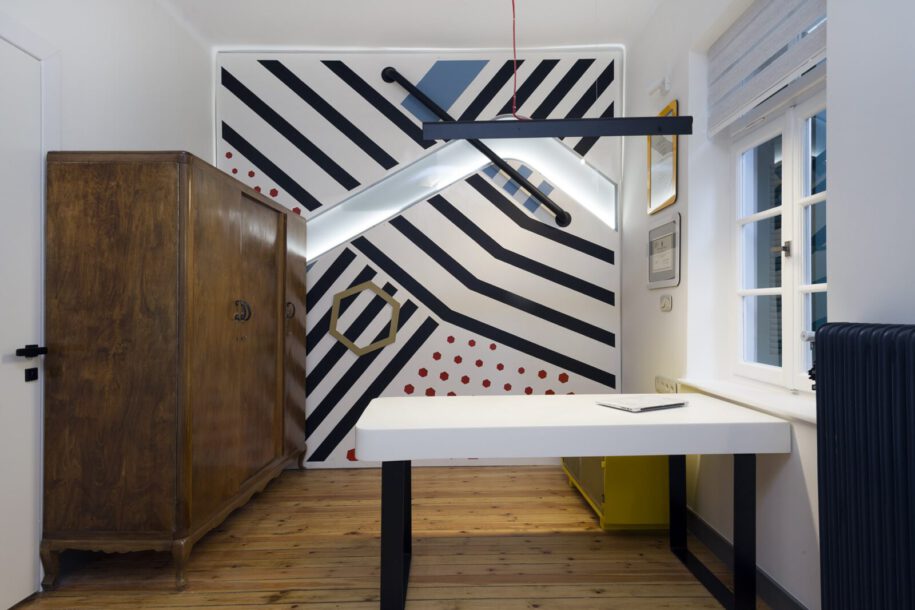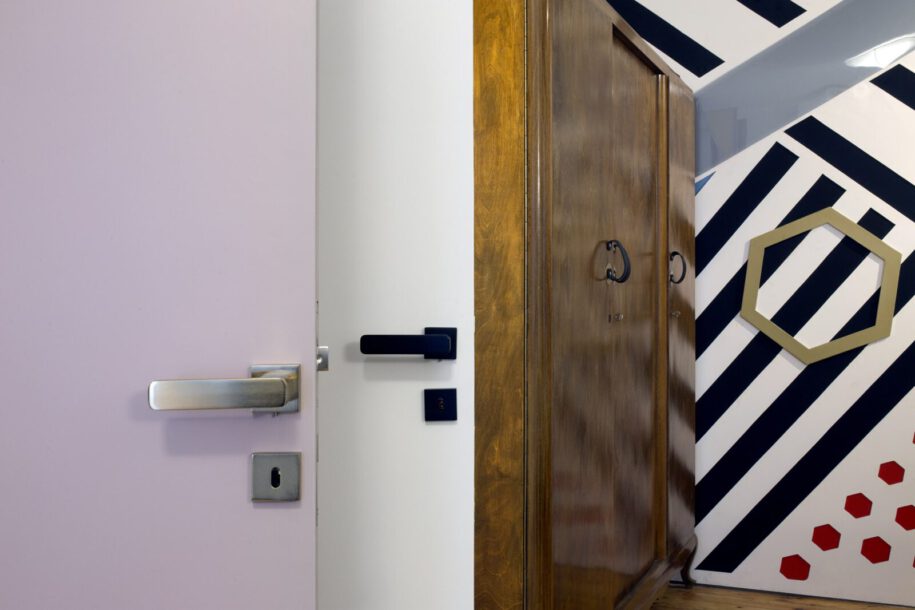 Το ισόγειο του κτιρίου λειτούργησε ως κύρια κατοικία των ιδιοκτητών μέχρι πριν από δεκαπέντε χρόνια όταν εγκαταλείφθηκε. Η αρχική κατάσταση του χώρου ήταν μια ατόφια κατοικία με τη ζωή, τα έπιπλα, την οικοσκευή όπως και τη λειτουργία και αισθητική της εποχής τους, κάτι που λειτούργησε σαν ενας άτυπος οδηγός στο σχεδιασμό του χώρου. Καθώς πρόκειται για κατασκευή από φέρουσα άοπλη τοιχοποιία αποφεύχθηκαν οι πολλές καθαιρέσεις και οι ανάγκες της χρήσης του χώρου προσαρμόστηκαν κατά ενα ποσοστό στα δεδομένα του χώρου.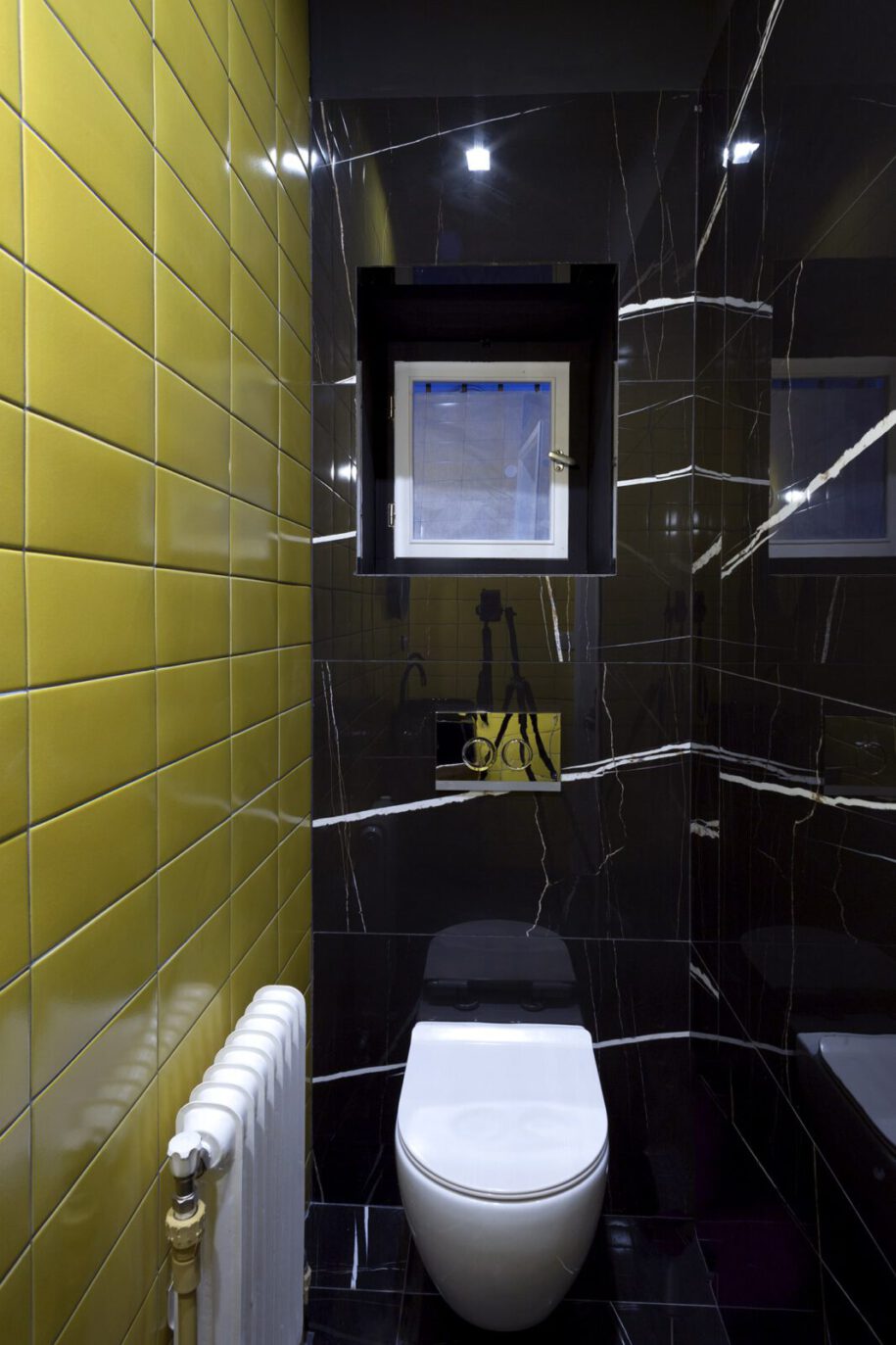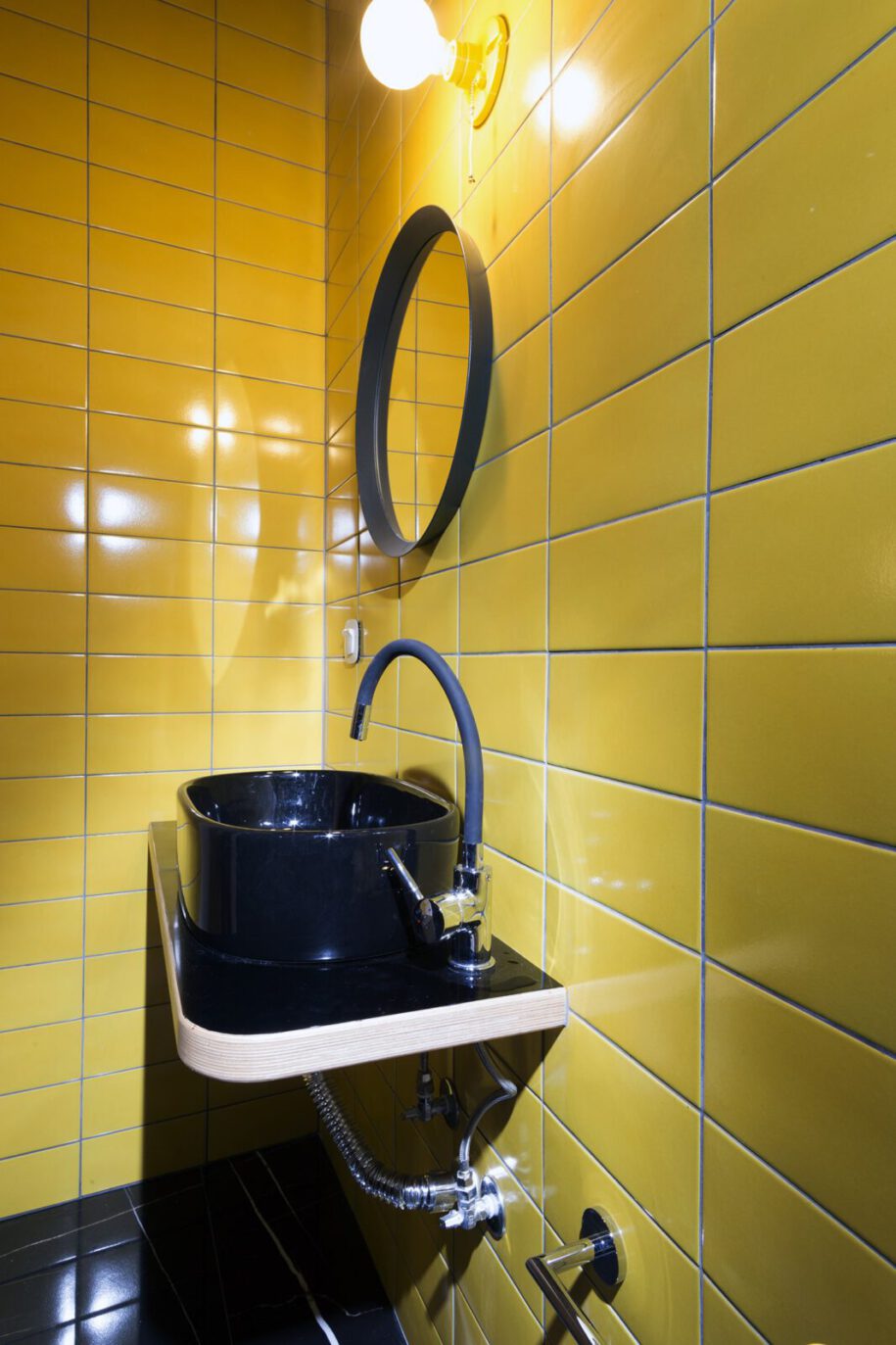 Το παιδιατρείο αποτελείται από δυο χώρους υποδοχής (ενα μεγάλο για παιδιά και γονείς κι ενα ξεχωριστό για ασθενείς με ιώσεις για λόγους υγιεινής), μια αίθουσα θηλασμού, χώλ και χώρο υποδοχής, χώρο εξεταστηρίου, λουτρό ενηλίκων, λουτρό ανηλίκων και προσωπικό λουτρό για τον ίδιο τον γιατρό. Το αρχικό βίωμα του χώρου με την εγκαταλελειμμένη χρήση της κατοικίας μιας άλλης εποχής δημιούργησε ενα συναισθηματικό φόρτο ενθουσιασμού, σεβασμού και ταυτόχρονης ανάγκης για εγκατάλειψή του που αποτέλεσε και τον κορμό του σχεδιασμού.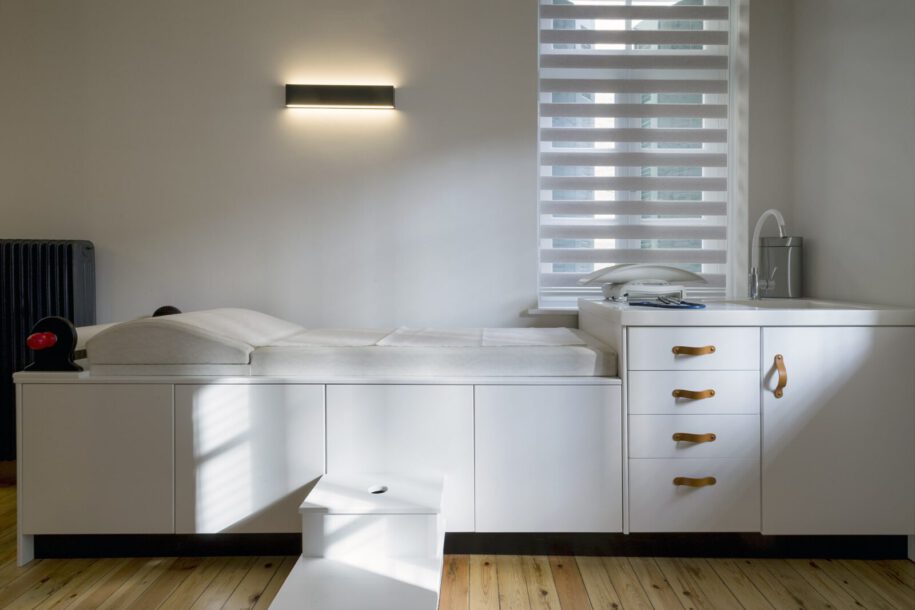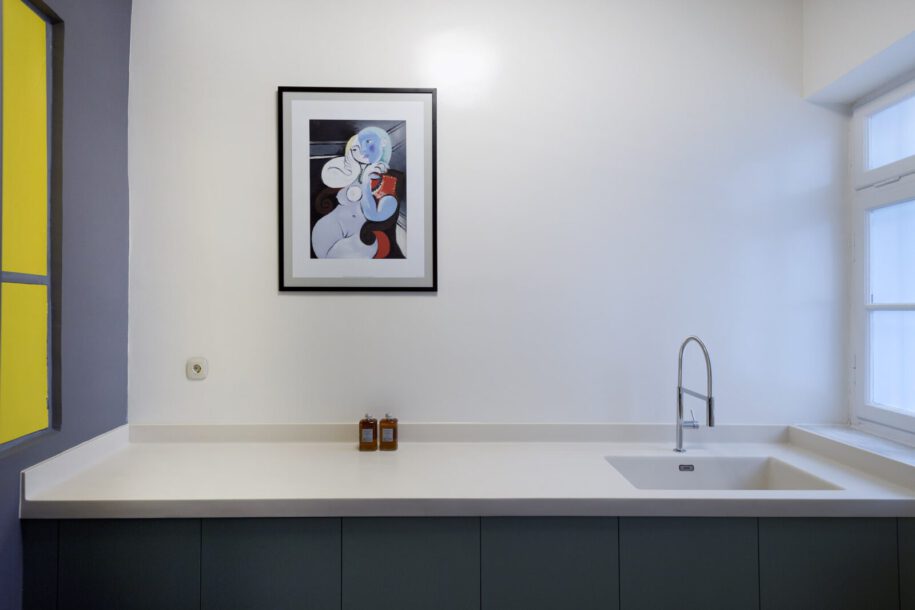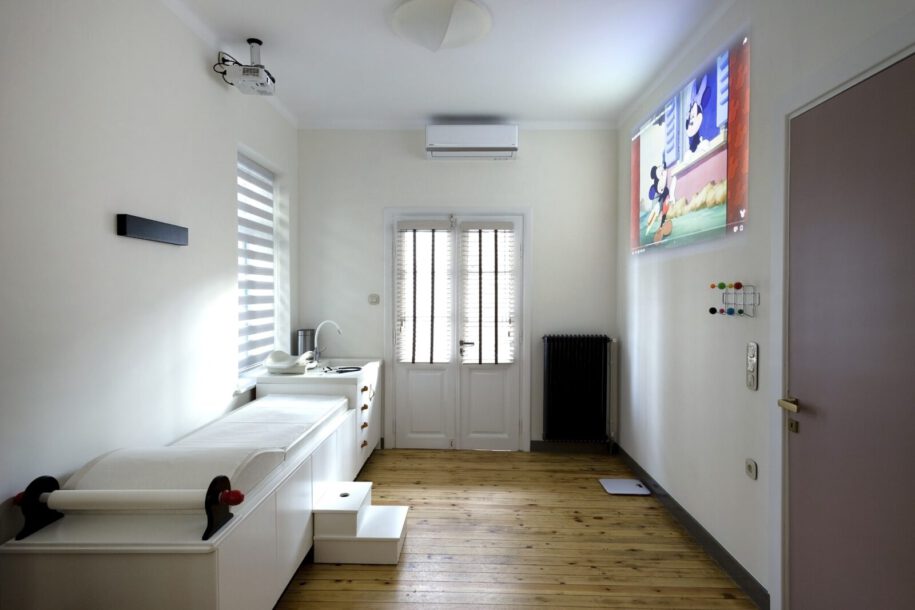 Διατηρήθηκαν και συντηρήθηκαν κάποια στοιχεία αρχιτεκτονικών ποιοτήτων της εποχής του κτιρίου (κουφώματα, δάπεδα, εντοιχισμένες ντουλάπες και έπιπλα) όπως και ο χειρόγραφος τηλεφωνικός κατάλογος στο εσωτερικό των ντουλαπιών) και παράλληλα αυτά προσεγγίστηκαν από αντιφατικά υλικά και κατασκευαστικές τεχνικές ώστε να δημιουργηθεί ένας γόνιμος διάλογος ανάμεσα στην παλιά κατοικία και το σύγχρονο ιατρείο.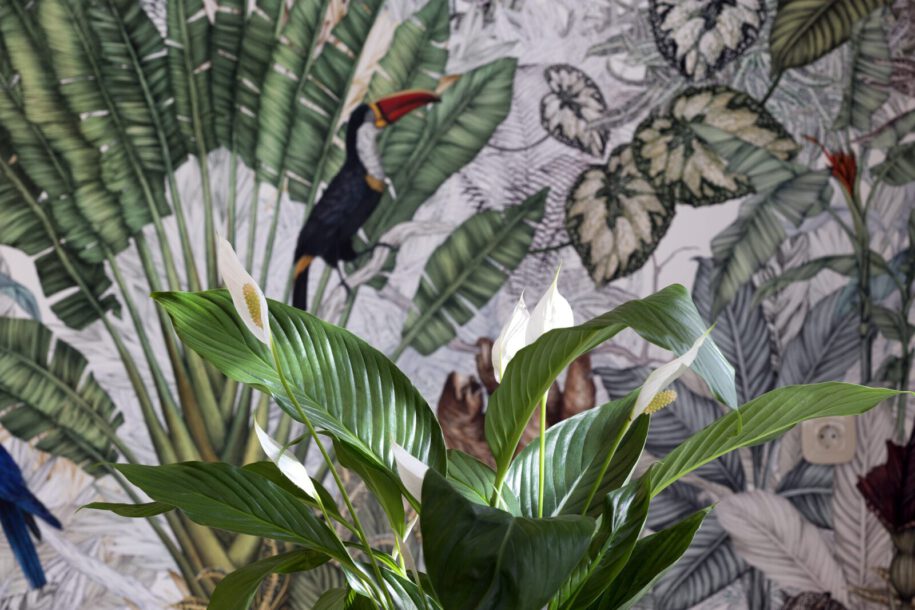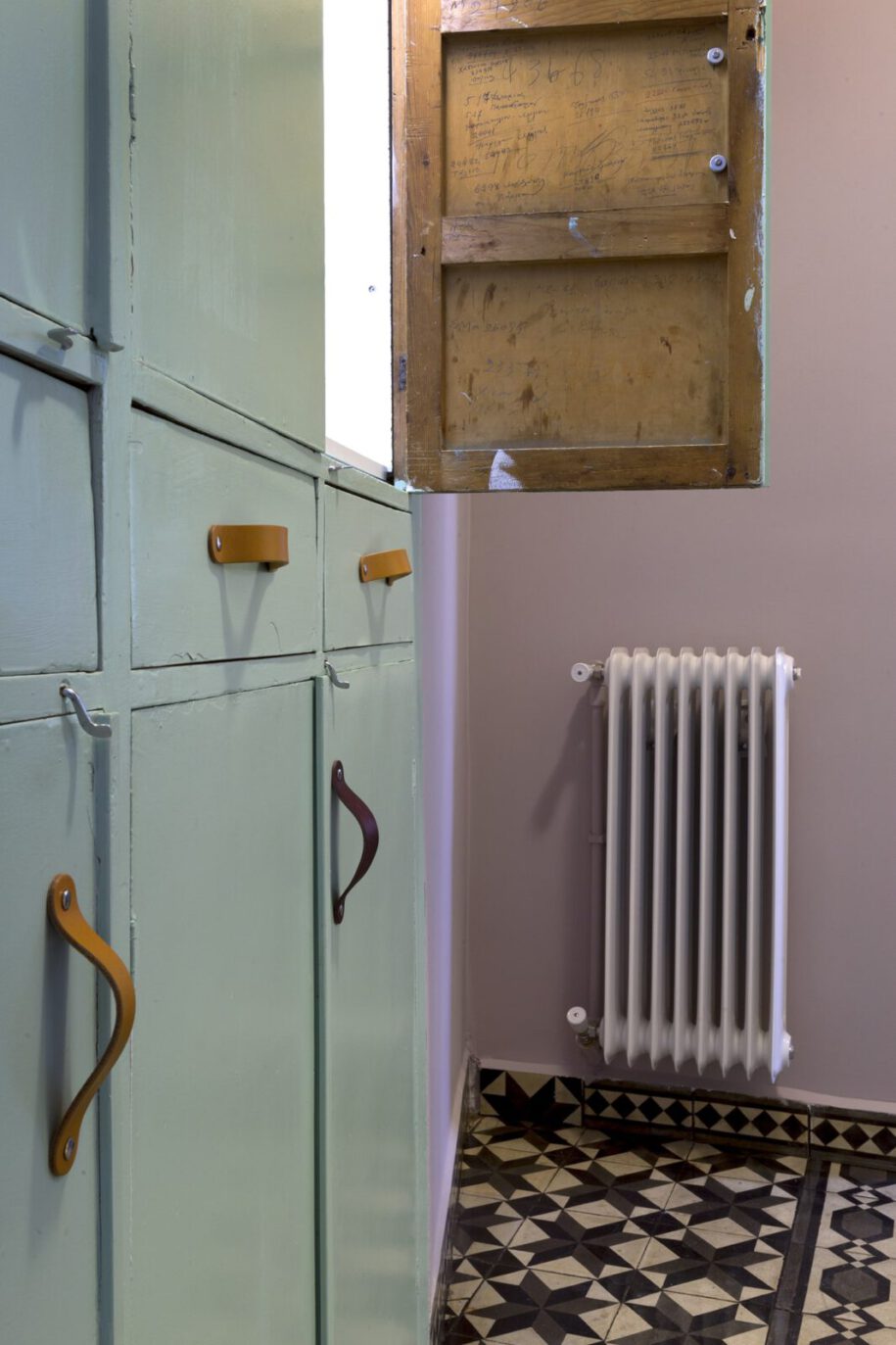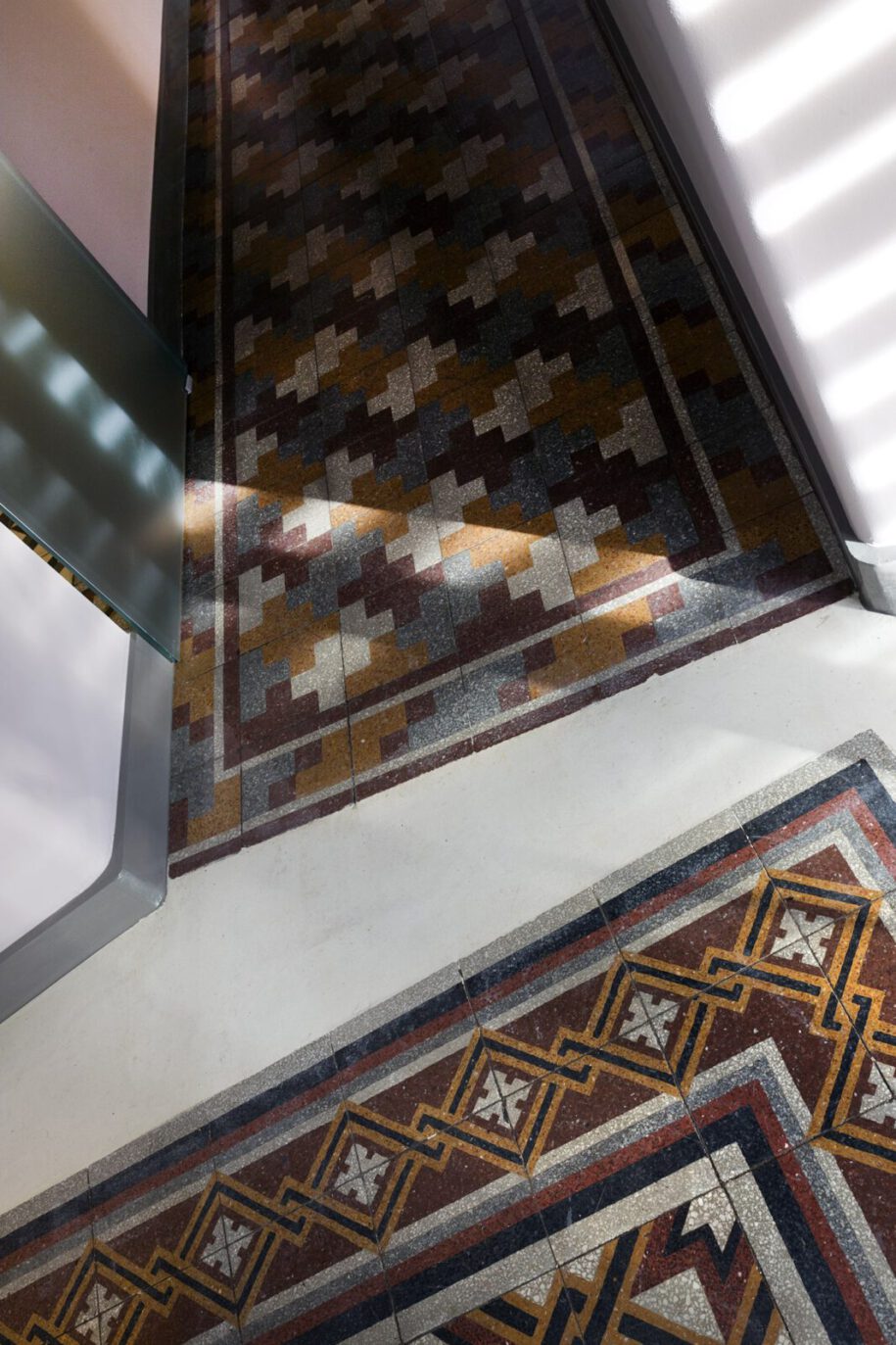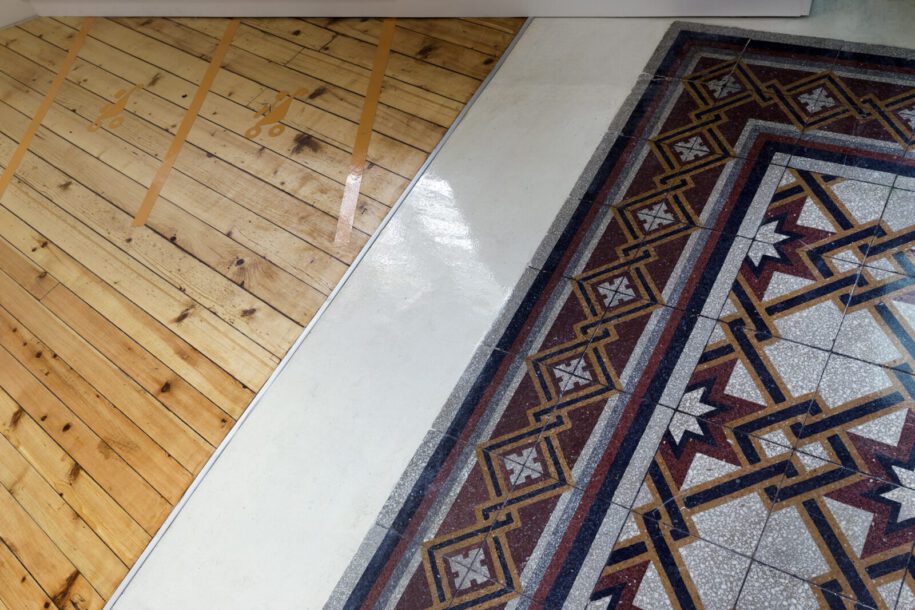 Ground Floor Plan / Κάτοψη ισογείου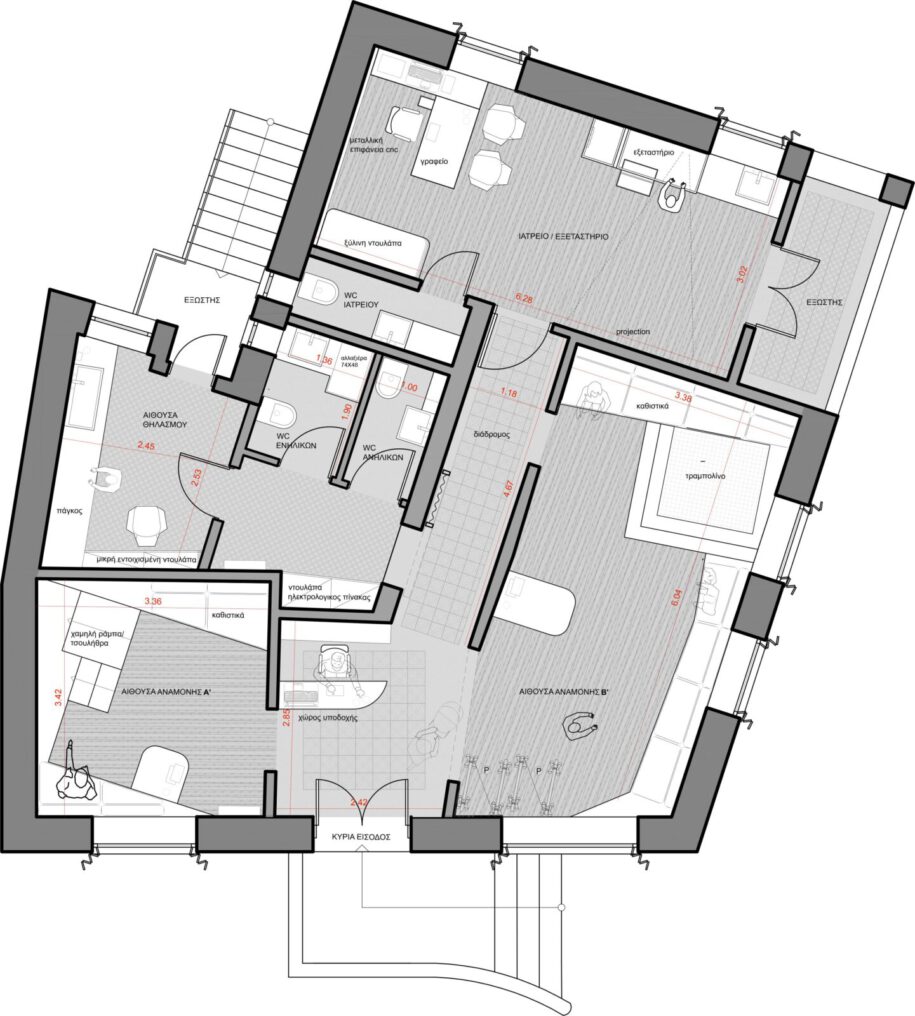 Στοιχεία έργου
Αρχιτέκτονας  Αννίτα Κουτσονάνου
Τυπολογία  Μετατροπή ισογείου διπλοκατοικίας σε παιδιατρείο
Τοποθεσία  Κοζάνη
Φωτογραφία  Στράτος Καλαφάτης
READ ALSO:
Urban Soul Project presents Karipeion Melathron, a listed historical building in Thessaloniki now housing USP studio