Apartment in Kolonaki Athens. 
Design by Stage Design Office
Furniture by Deloudis
Kolonaki apartment is an interior design project undertaken by the local  practice of Stage Design Office.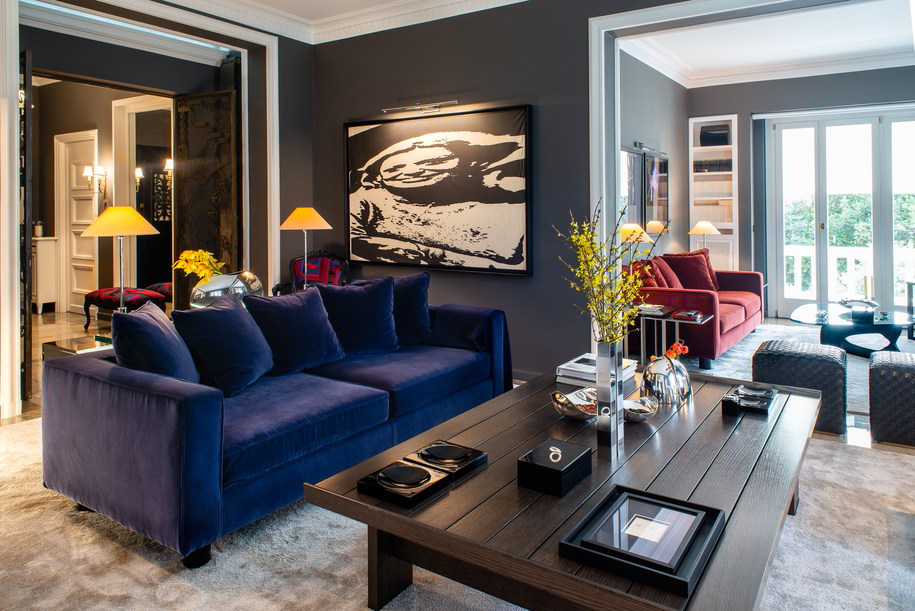 The area of Kolonaki in the center of Athens, is known for its chic vibe, reflected through the designer stores, the see and be seen cafe society and of course, its residents.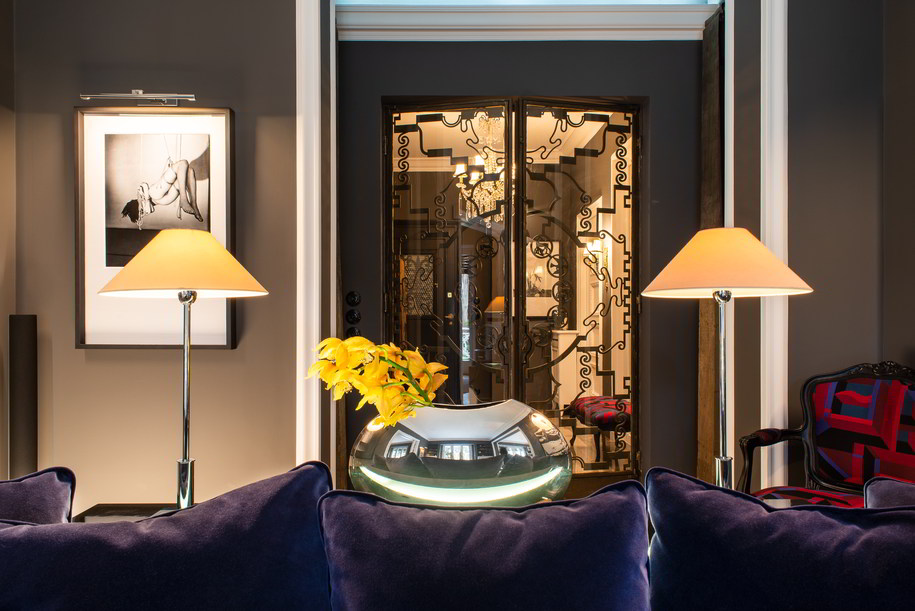 The character of the area, both of past and present, is apparent in the stunning interior of Kolonaki residence, from the traditional polished marble floored entrance and wooden floors in the rooms, to the highly decorative wrought iron gate, an eye catching point of interest used as a room divider.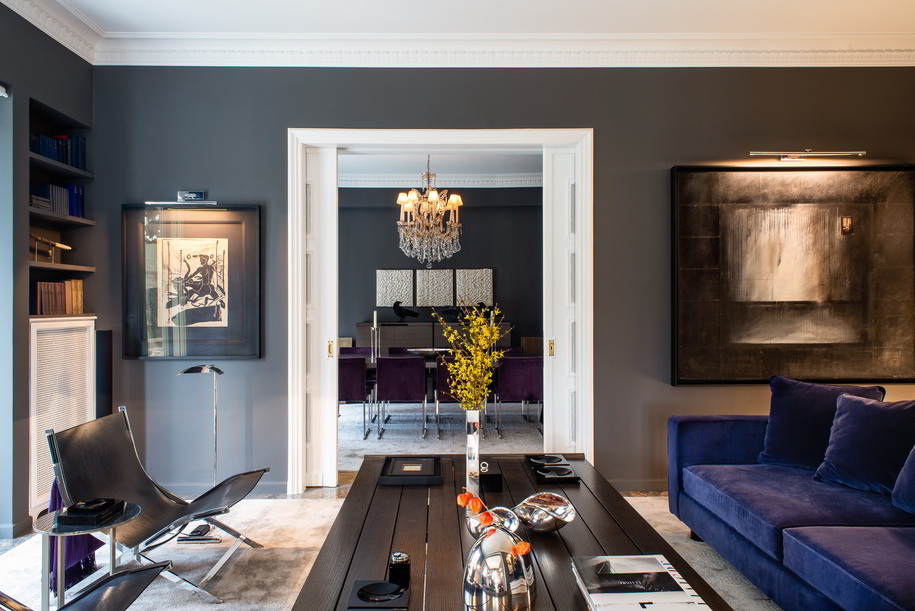 Dark walls feature throughout, dramatic and often theatrical.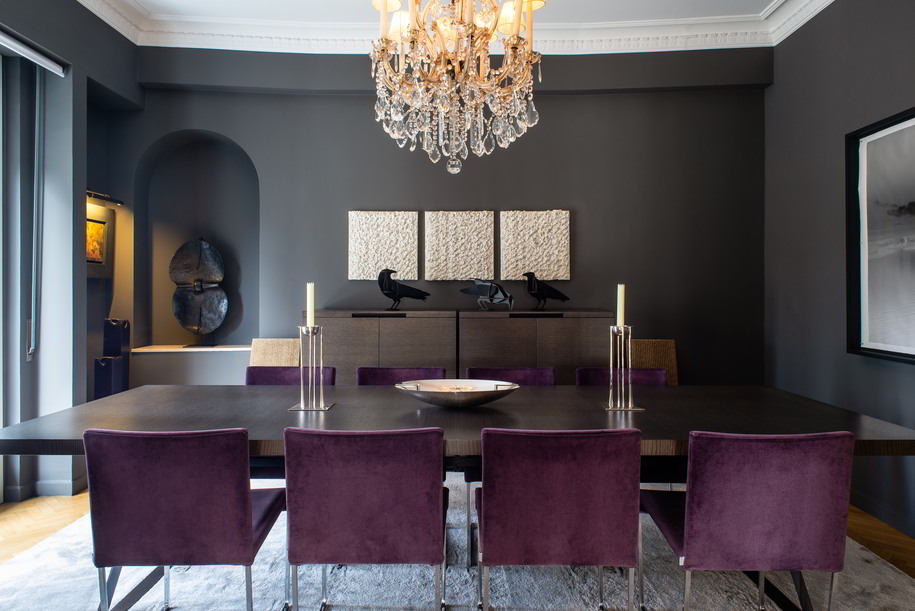 Rather than reduce the size and darken the spaces, the walls add elegance and versatility, allowing the possibility of a variety of moods through inventive lighting options, which create an abundance of shades and shadows.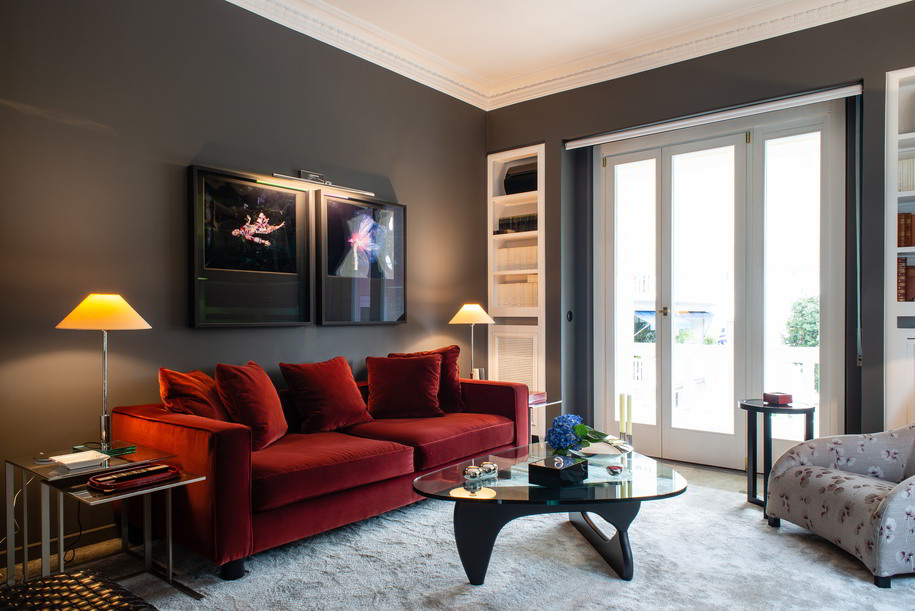 Furthermore, the vibrant hues of the luxuriously upholstered sofas, are allowed to be seen in all their glory on this background.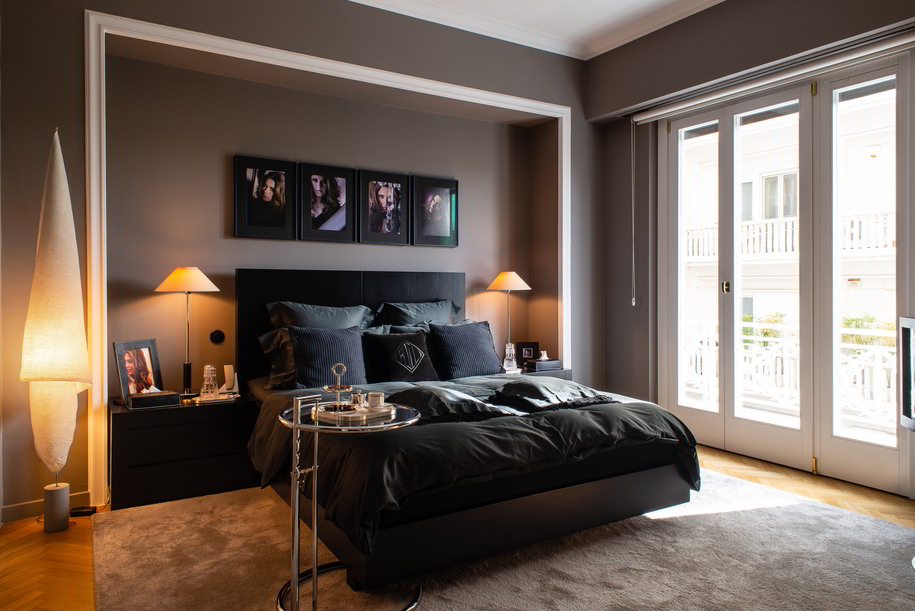 Contemporary artwork adds to the eclectic style, providing a perfect contrast to the beautifully classic lines of the crystal chandeliers.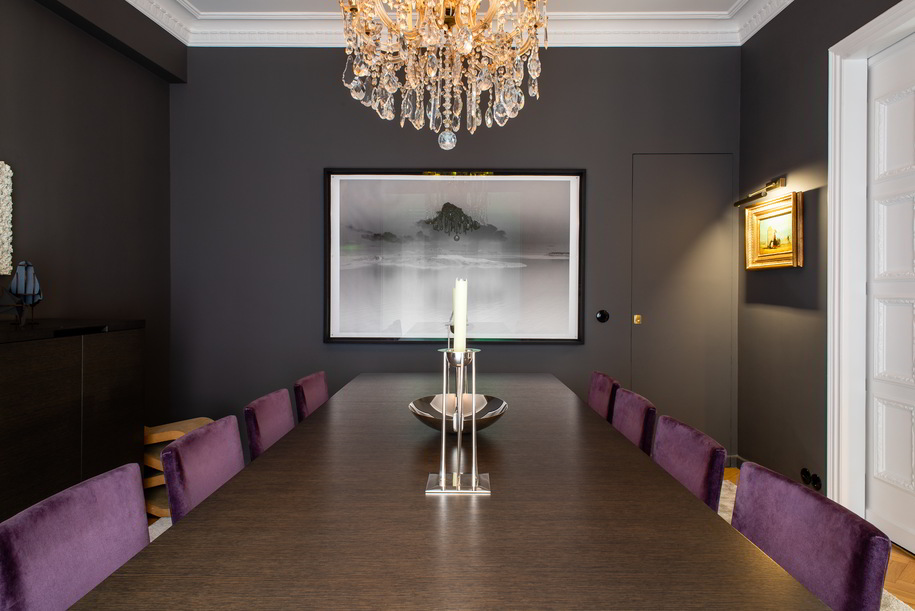 White shaggy carpets lift the mood of the sombre tones of the walls and dark wood of the tables and chairs.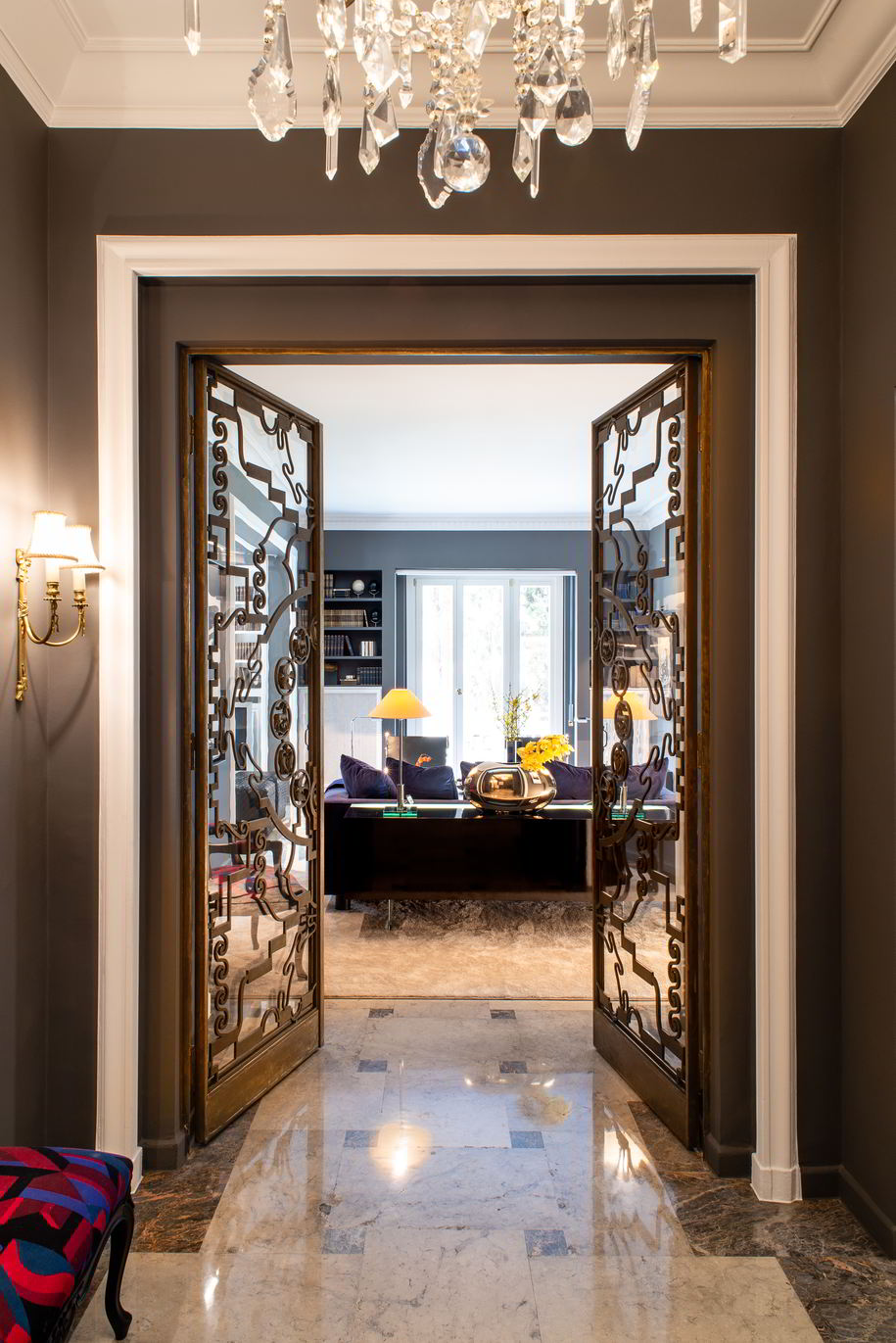 An elegant urban residence, uniquely comfortable and welcoming, an optimum environment which anyone would be thrilled to call home.
Credits & Details
Photography Panagiotis Vaxevanis
Furniture Deloudis
Design Stage Design Office
READ ALSO:
Green Massage in Shanghai, China | Vermilion Zhou Design Group