text in

EN, GR
Το αρχιτεκτονικό γραφείο Seamless, με αντικείμενο επίσης το interior design και την κατασκευή, σχεδίασε και υλοποίησε τα νέα γραφεία της διαφημιστικής εταιρείας 4WISE MONKEYS στην Αθήνα. Σκοπός του σχεδιασμού ήταν να δημιουργηθεί ένας χώρος γραφείων με χωρίσματα, ωστε οι εργαζόμενοι να υποδιαιρούνται σε διαφορετικούς χώρους που θα χαρακτηρίζονται απο ιδιωτικότητα και ησυχία.  
Παράλληλα, σκοπός του γραφείου ήταν ο σχεδιασμός ενός χώρου που αντανακλά την ταυτότητα της εταιρείας.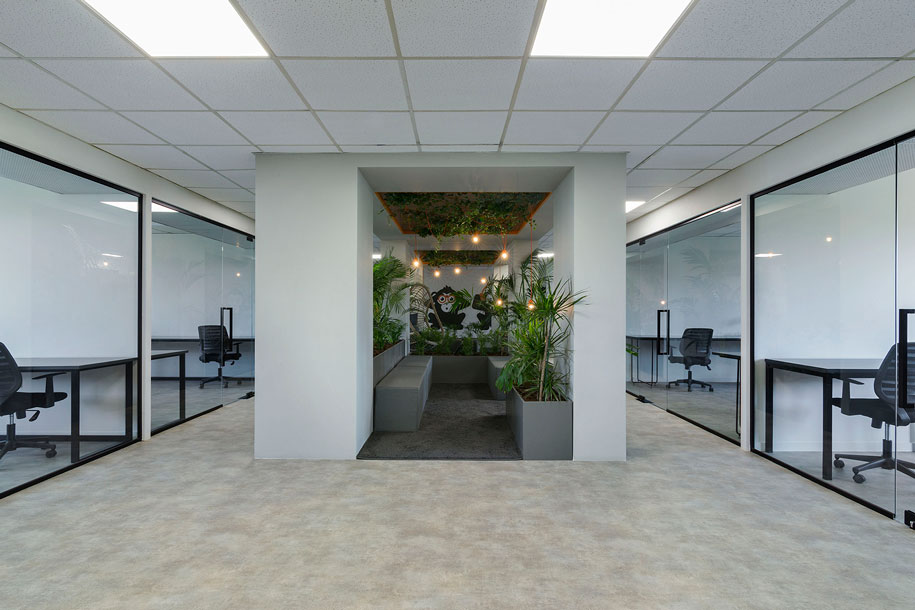 Στην είσοδο βρίσκεται ο χώρος υποδοχής, ενώ τα γραφεία οργανώνονται σε δύο ξεχωριστές ζώνες, και συμπληρώνονται απο μία τρίτη ζώνη κοινόχρηστων χώρων, όπως meeting room και κουζίνα, που περικλείουν ένα κεντρικό "κήπο".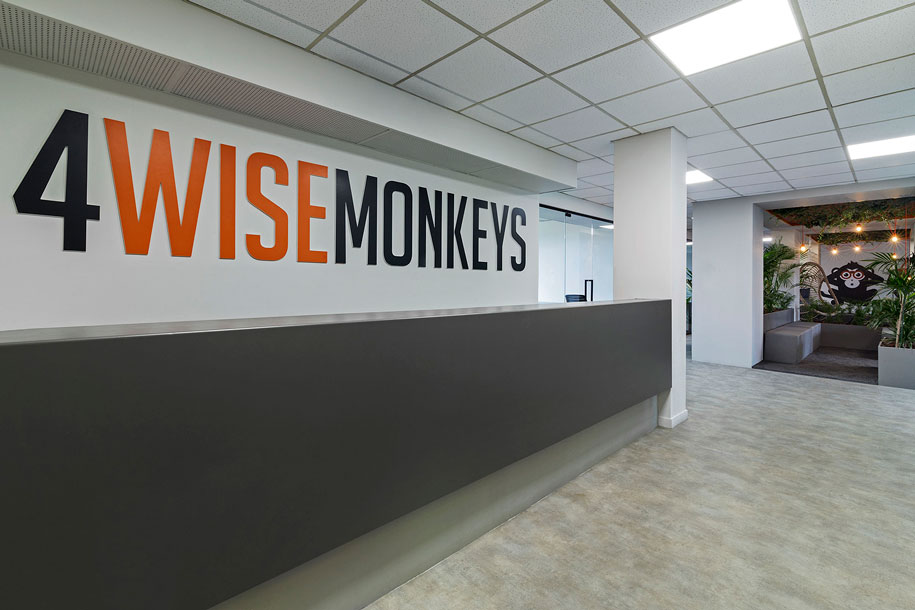 Βασικό στοιχείο του concept ήταν ο σχεδιασμός ένος εσωτερικού κήπου, μιας "μικρής ζούγκλας", που να παραπέμπει στον φυσικό χώρο των 4 WISE MONKEYS, ενώ παράλληλα λειτουργεί σαν χώρος αναμονής των επισκεπτών αλλά και σαν χώρος συνάντησης και ξεκούρασης των υπαλλήλων.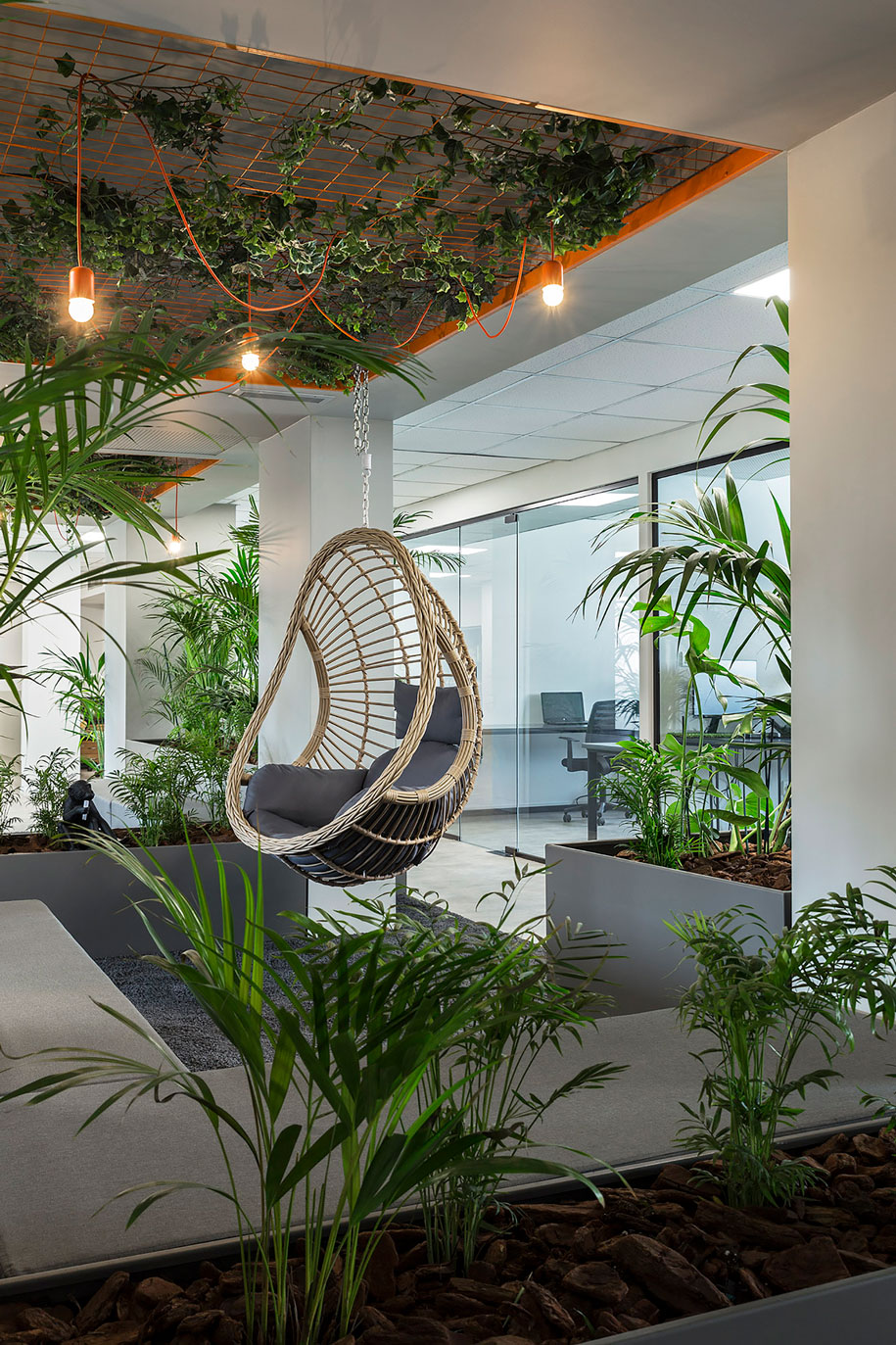 Σε κάθε χώρο γραφείων μπορούν να εργαστούν από έξι έως οκτώ άτομα, ωστόσο τα διαχωριστικά υαλοστάσια δημιουργούν οπτική επαφή μεταξύ των ομάδων.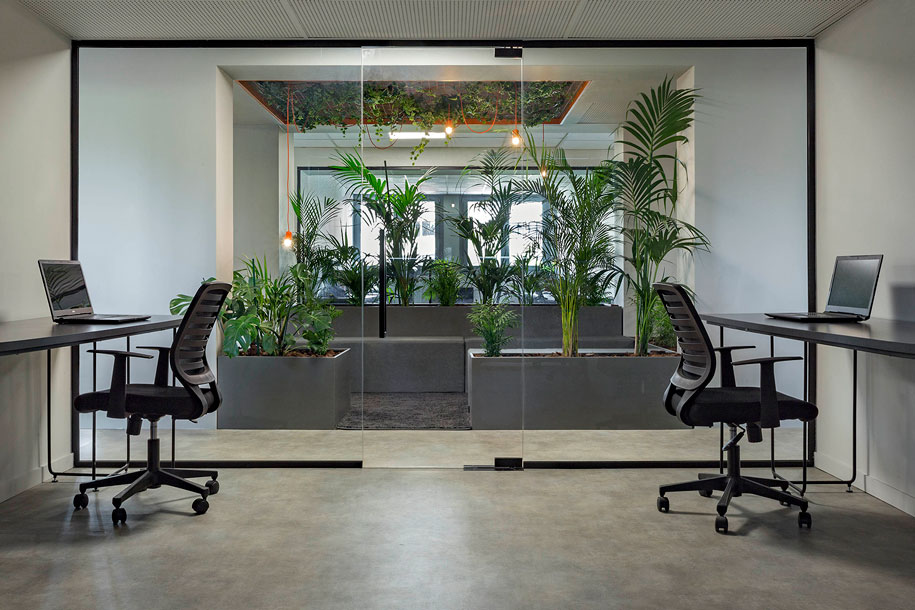 Το meeting room προσφέρει ευελιξία καθώς έχει τη δυνατότητα να χωριστεί σε δύο μικρότερα μέσω της βελούδινης, ηχοαπορροφητικής κουρτίνας.
Στοιχεία έργου
Μελέτη   Seamless 
Κατασκευή   Seamless 
Φωτογραφίες   Νίκος Αλεξόπουλος
Εμβαδόν   425 τ.μ.
Έτος   2019
Τοποθεσία   Μαρούσι Αθήνα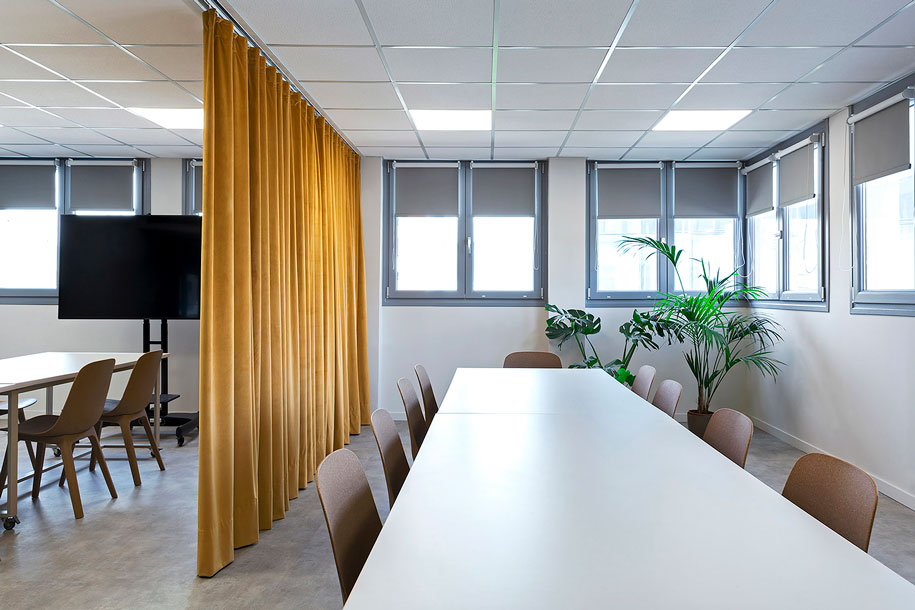 Seamless architecture & interior office designed 4WISE MONKEYS advertising agency's new offices, located in Marousi, Athens. The project was designed in a way that the employees could work in different enclosed spaces the offer privacy and silence.  
Moreover, one of the design office's goals was to create a space that would reflect the agency's identity.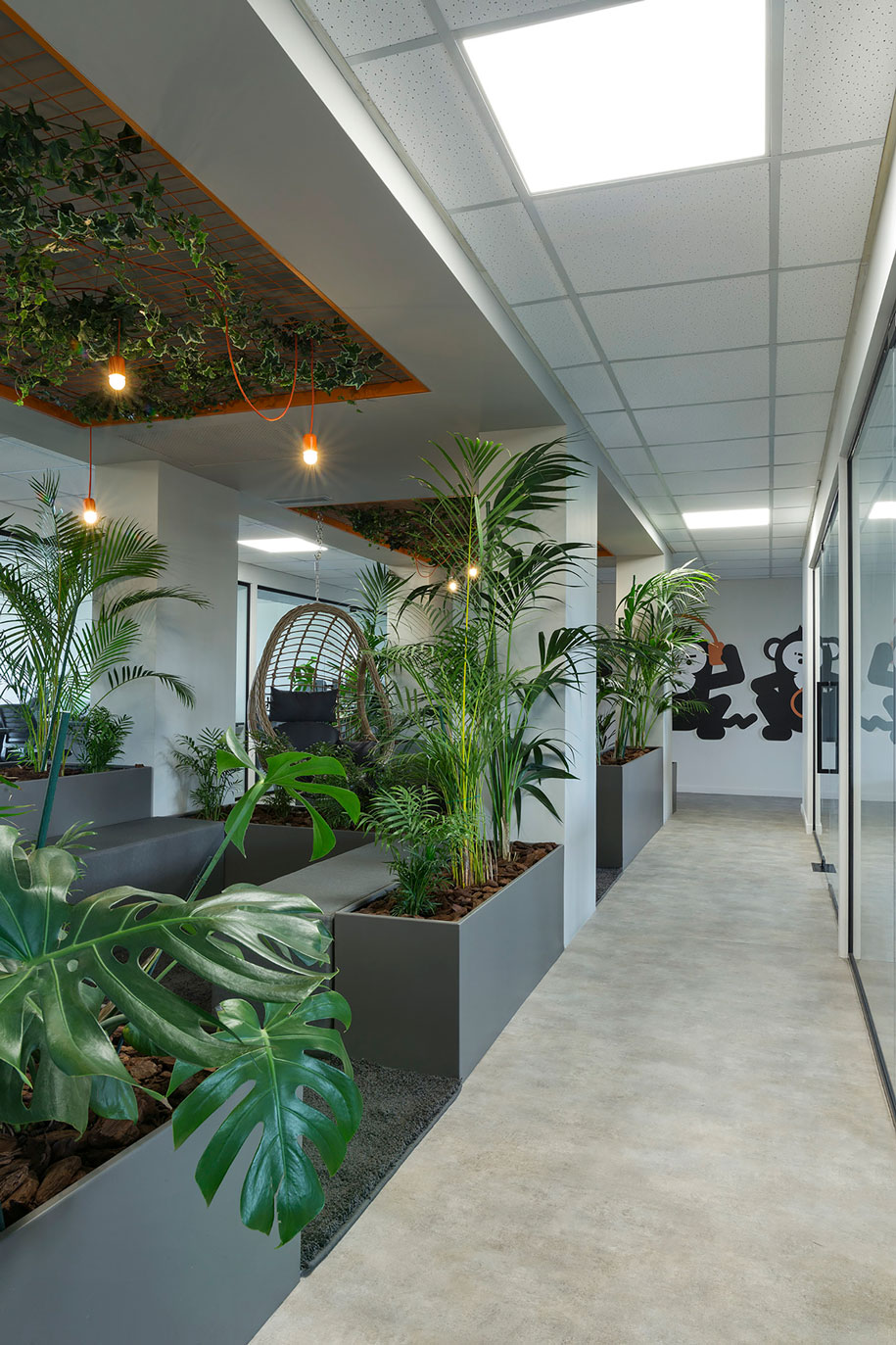 The space consists of two parallel office zones and a common zone, including the meeting room and the kitchen, that encloses a central small interior garden.
This enclosed garden was one of the mean elements of the design concept. The goal was the creation of a garden – "a small jungle"- that would refer to the 4WISE MONKEYS original habitat. The garden also serves as visitors' waiting area and as a meeting and leisure area for employees. All the desks, benches, metal pots and the garden's lighting were custom made.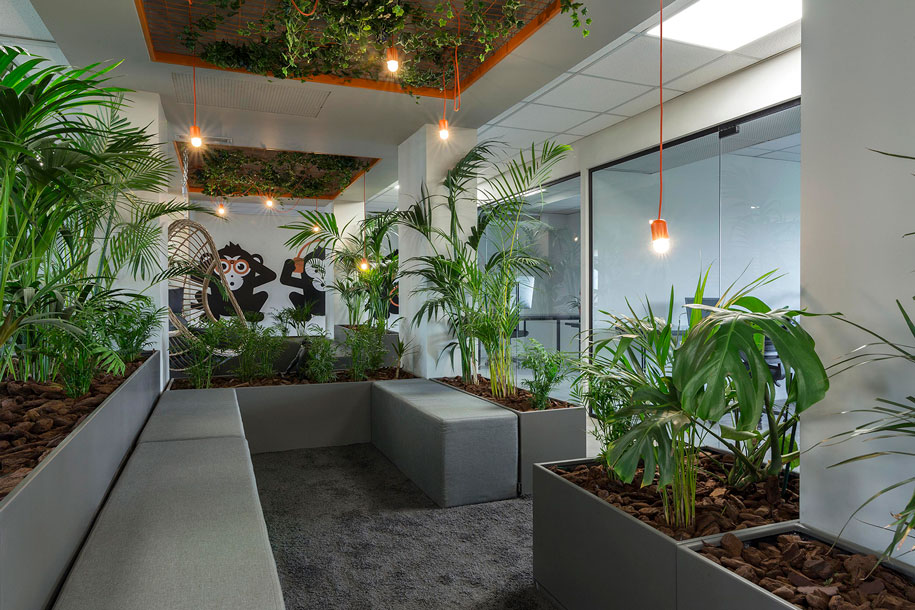 The offices are divided in spaces where six to eight people can work, but the transparent glass partitions create a visual connection between the different teams. 
The meeting room can be divided in two different meeting areas with a soundproof velvet curtain.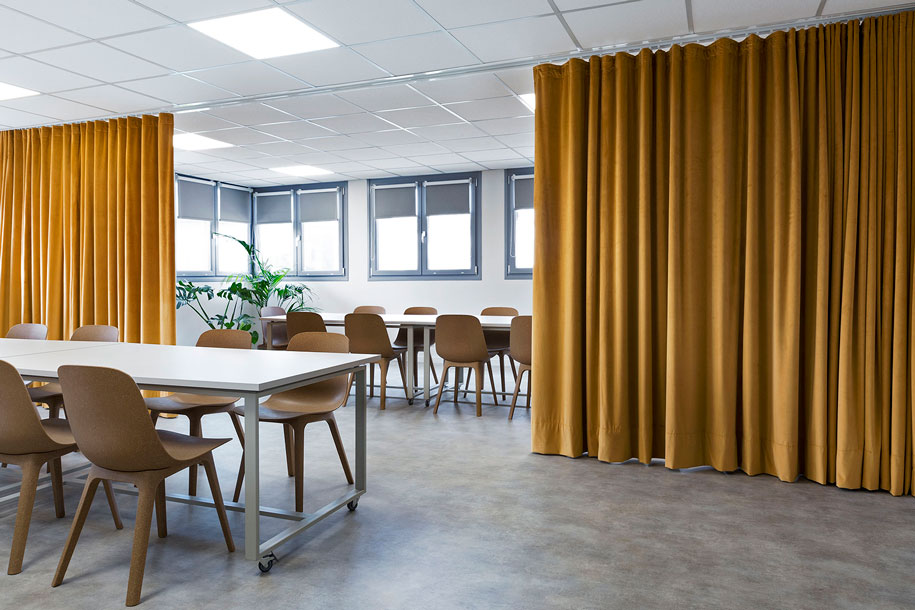 Facts & Credits
Design   Seamless 
Construction   Seamless 
Photography   Nikos Alexopoulos
Area   425 sq. m.
Year   2019
Location   Marousi, Athens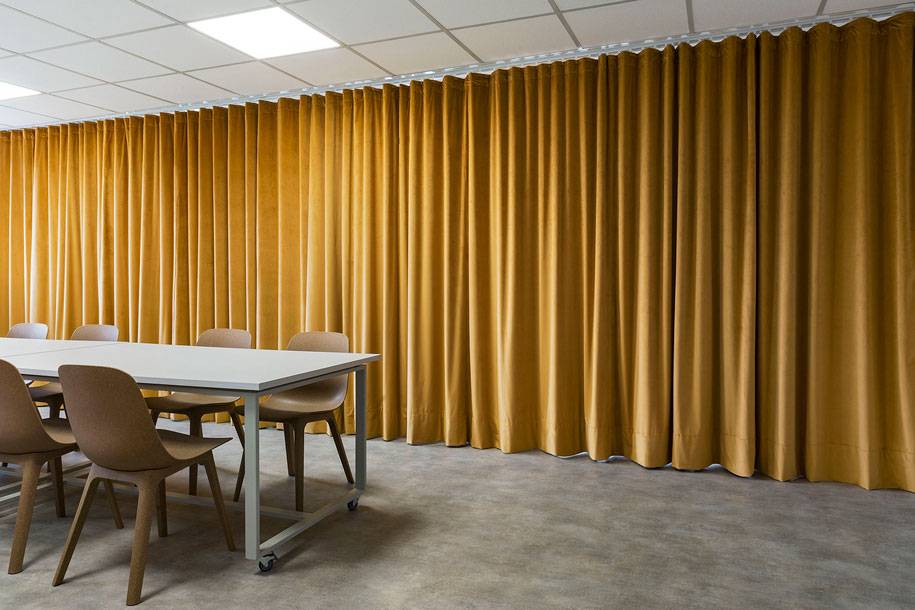 READ ALSO:
Ο αρχιτέκτονας Μηνάς Κοσμίδης επιστρέφει στο πρώτο του project | Επίπλωση Δελούδης