text in

EN, GR
Georgia Tsazi was asked to design "Line", a contemporary multi space of a hair salon where you can enjoy your drink and shop in Argos Argolida. The axis of the architectural exploration was artificialization of urban world and mechanized design, which led to design principles that called "habiter" into question and created a modulo based on owner's functionality and needs.
-text by the author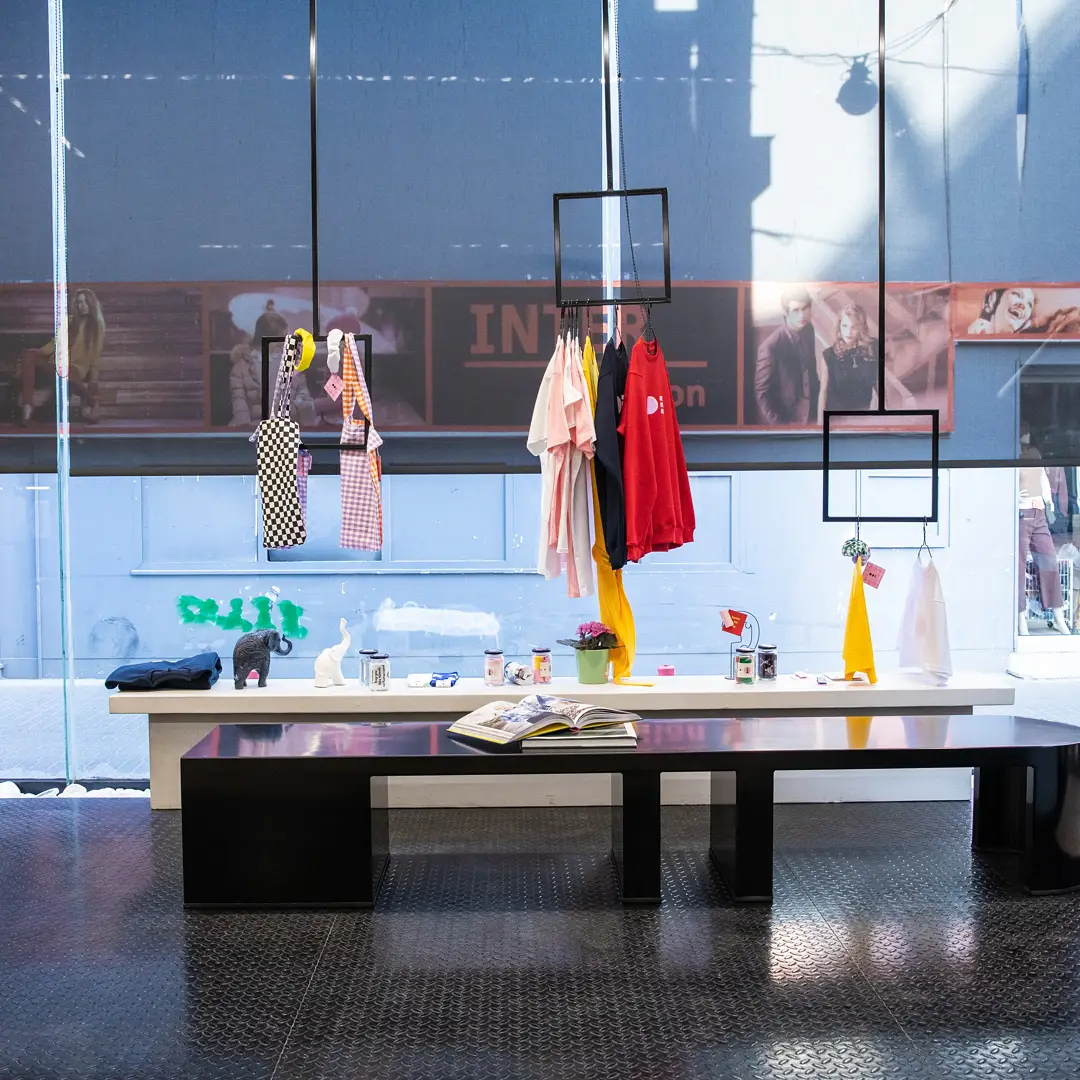 The main idea of the architectural proposal was a secondary skin- a secondary façade on building's each side. The architectural plan was developed according to clear separation of uses, using grid, levels and customized special constructions. The concept of transience, nothingness and emptiness are highlighted through floor plan's simplicity and purity. The secondary façade, through a curve, tears space into two and invades the second part of the space separating uses.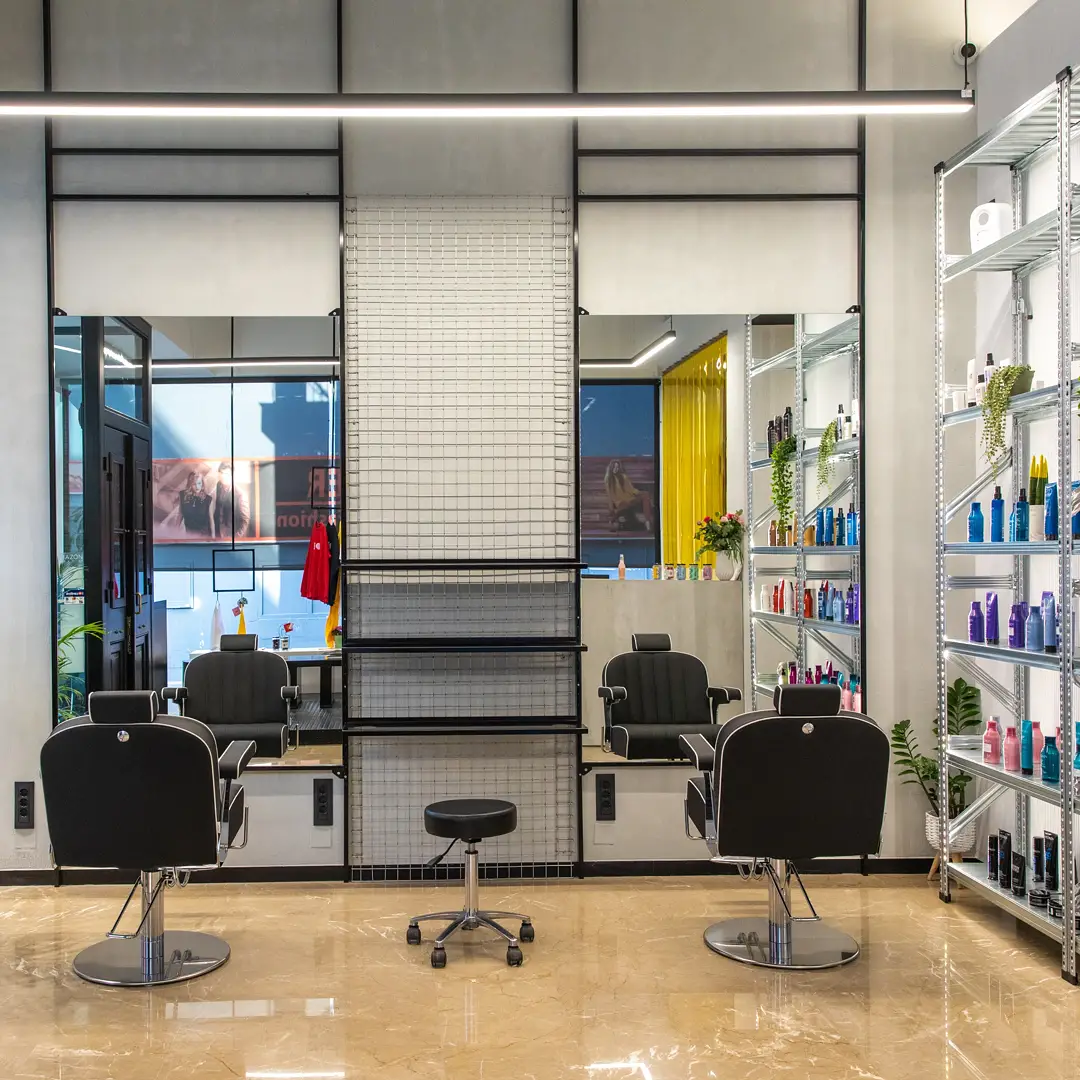 Architecture invades hair salon space and subordinates form and material of special constructions (mirrors, hangers, bathers) to the service of physical needs. Numbers animate special constructions by creating a space inextricably linked with movement, functionality and architecture. Materials and measure are wisely used creating different pallets: white-black-yellow, metal-plaster-steel, joints-engrave-curve.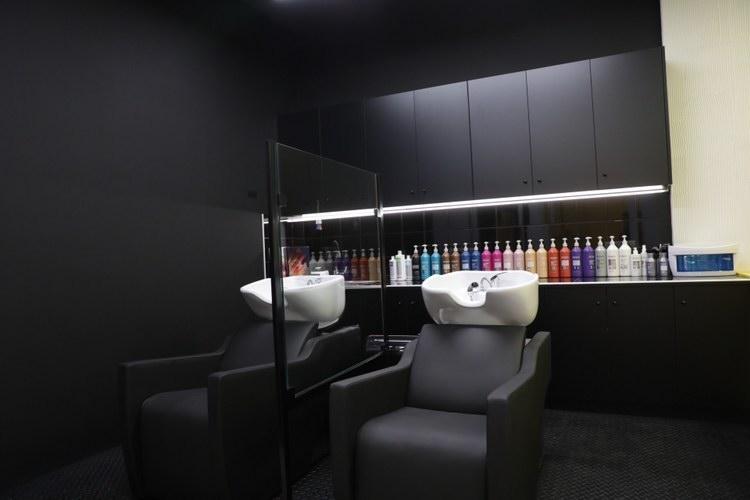 Line, born in 2021, promotes its standard values such as upcycling (used marble sink, steel sheets, old interior doors found in space). All special constructions have to recount their construction through their materials' reuse and their original etymology used to emphasize their physical characteristics.
Line's strategic locations (a block corner in city center commercial zone) was studied in its visual identity too, translating the fugitives and perspective into exterior signage. The Λά/ιν signage is a special construction, a metal diptych which passing visitors perceive and read gradually as they approach.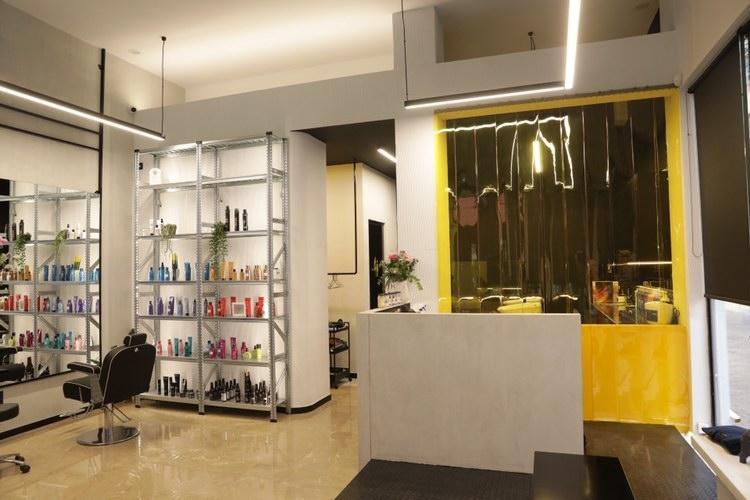 Facts & Credits
Project title Line
Typology Hair salon
Location Argos, Greece
Area 57 sq.m.
Completed  2021
Architecture, construction and superivision Georgia Tsazi
Photography George Kariotis Behind the scenes
---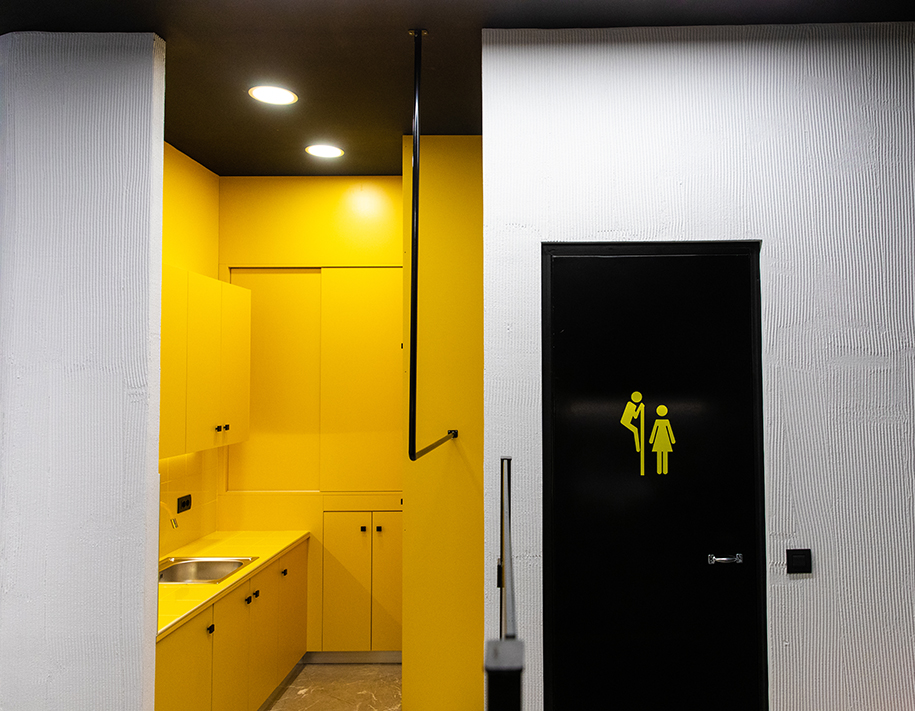 Για το Λάιν ζητήθηκε η διαμόρφωση ενός καταστήματος hair salon, μαζί με χώρο αναψυχής/bar και πώληση προϊόντων στο Άργος Αργολίδος. Ο άξονας της αρχιτεκτονικής διερεύνησης ήταν η εκτεχνίκευση της αστικοποίησης και η εκμηχανισμένη σχεδίαση, τα οποία οδήγησαν στην κατασκευή των αρχών σχεδίασης που ήταν η αμφισβήτηση του «habiter» και η δημιουργία ενός μέτρου βασισμένου πλήρως στη λειτουργικότητα και στις ανάγκες του ιδιοκτήτη.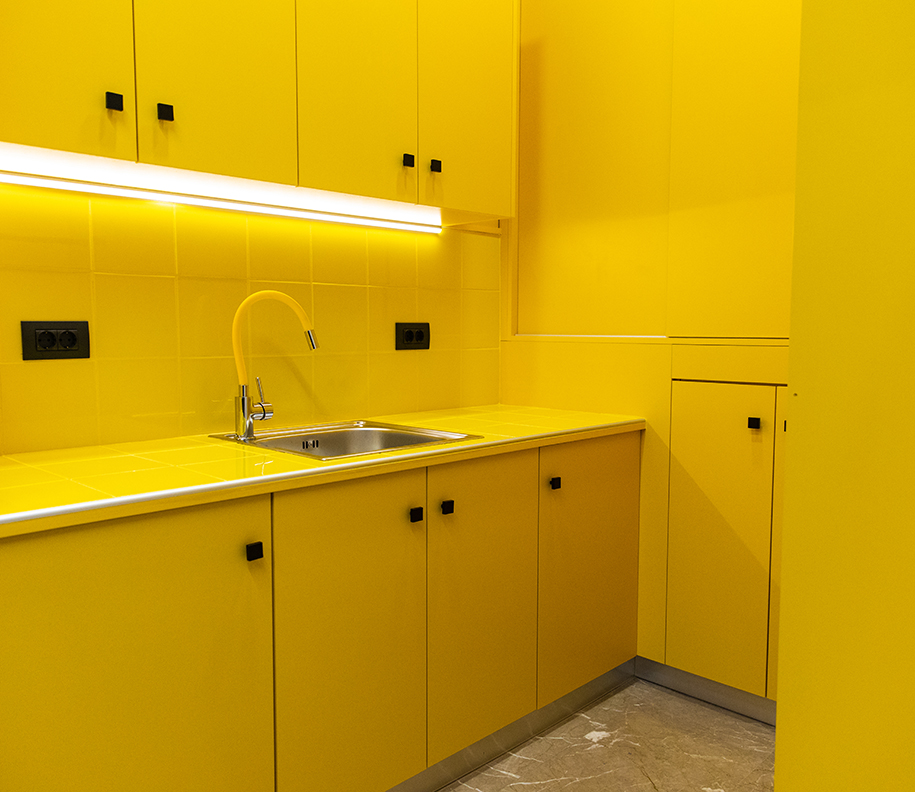 Η κεντρική ιδέα της σύνθεσης ήταν η δημιουργία μιας εσωτερικής δευτερεύουσας πρόσοψης από κάθε πλευρά του κτιρίου. Η αρχιτεκτονική κάτοψη αναπτύχθηκε σύμφωνα με τον σαφή διαχωρισμό των χρήσεων του καταστήματος χρησιμοποιώντας κάναβο, υψομετρικές στάθμες και ειδικές κατασκευές. Η έννοια της παροδικότητας, της ανυπαρξίας και της κενότητας αναδεικνύονται μέσα από την απλότητα και την καθαρότητα της κάτοψης. Η δευτερεύουσα πρόσοψη «σκίζει» τον χώρο στα δύο μέσω μιας καμπύλης και εισβάλλει στο δεύτερο μέρος του χώρου διαχωρίζοντας τις χρήσεις.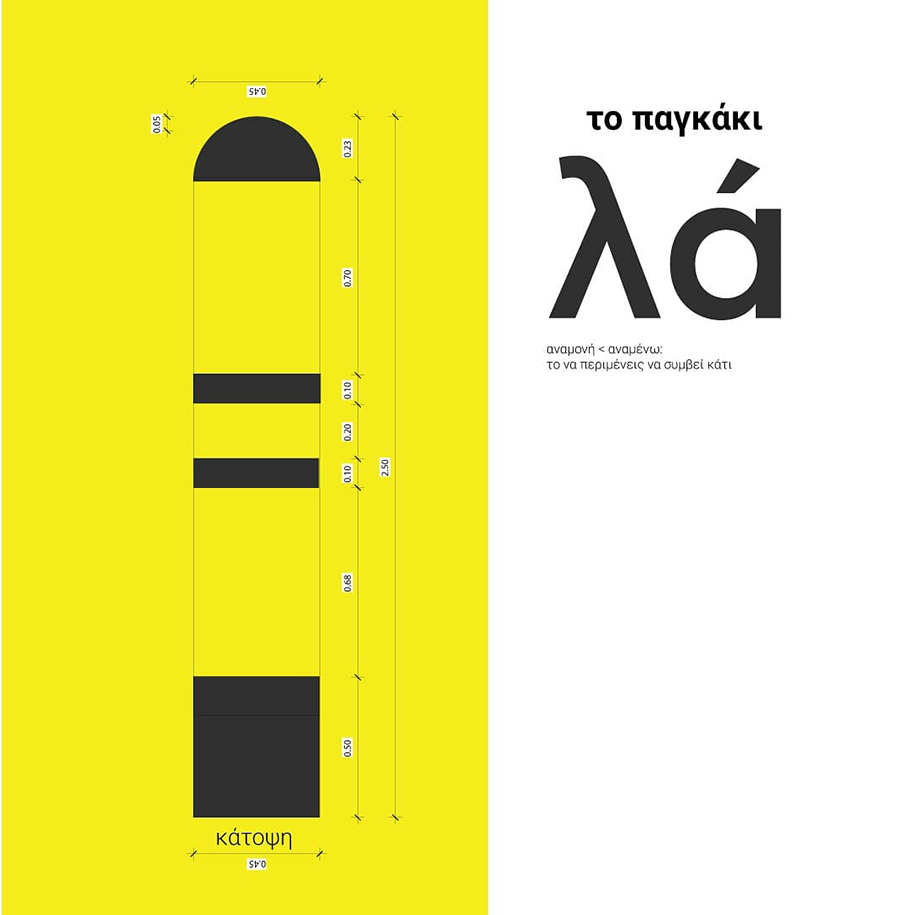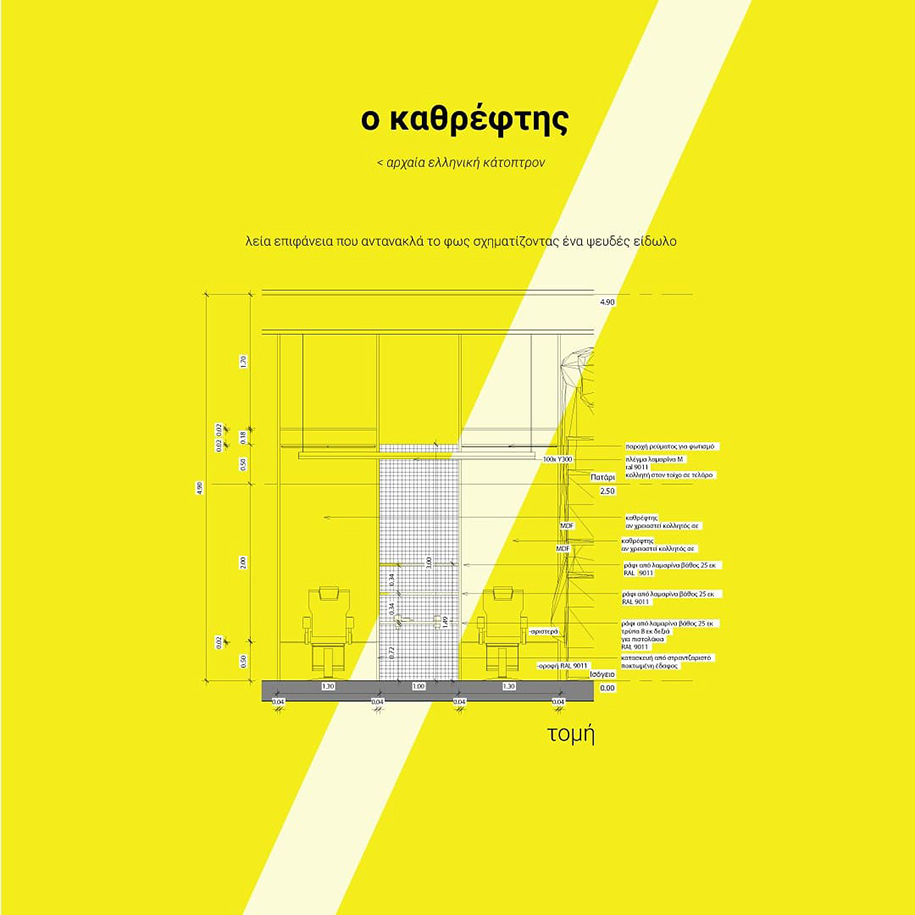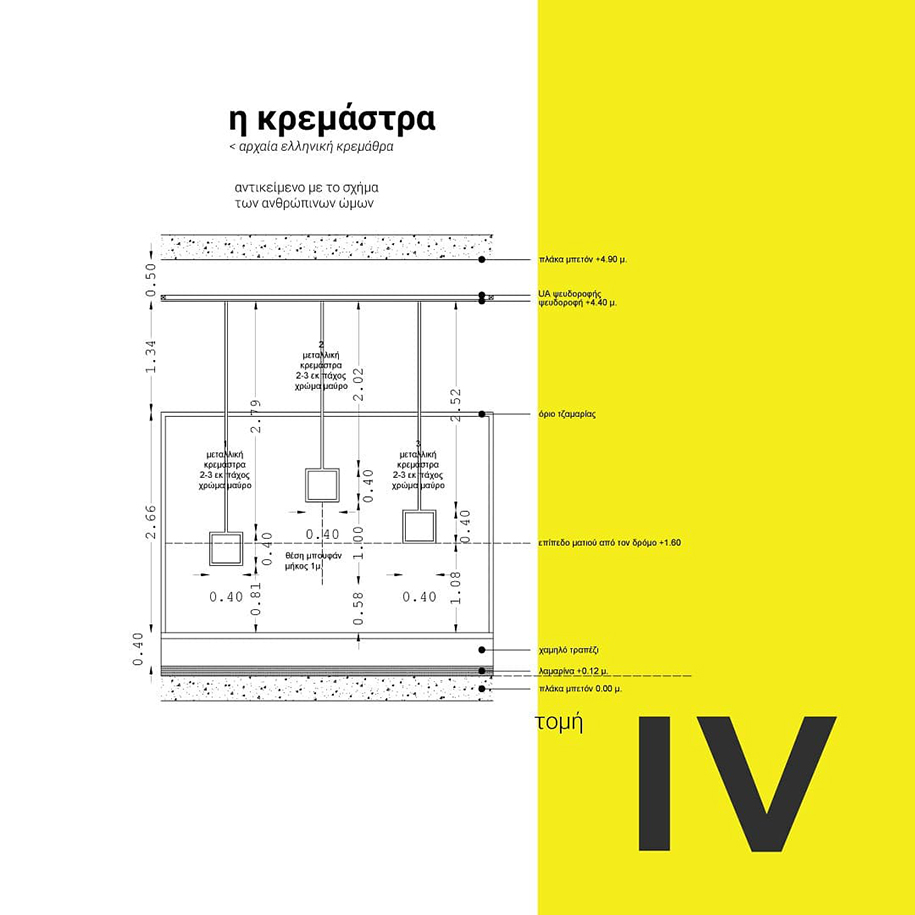 Η αρχιτεκτονική εισβάλλει στο χώρο του νέου κομμωτηρίου και υποτάσσει τη μορφή και την ύλη των δημιουργικών κατασκευών (καθρέφτες, κρεμάστρες, λουτήρες) στην εξυπηρέτηση των σωματικών αναγκών. Οι αριθμοί ζωογονούν τις ειδικές κατασκευές δημιουργώντας έναν χώρο άρρητα συνδεδεμένο με την κίνηση, τη λειτουργικότητα και την αρχιτεκτονική. Το μέτρο και τα υλικά χρησιμοποιήθηκαν με σύνεση δημιουργώντας παλέτες: άσπρο-μαύρο-κίτρινο, μέταλλο-σοβάς-λαμαρίνα, αρμός-χάραξη-καμπύλη.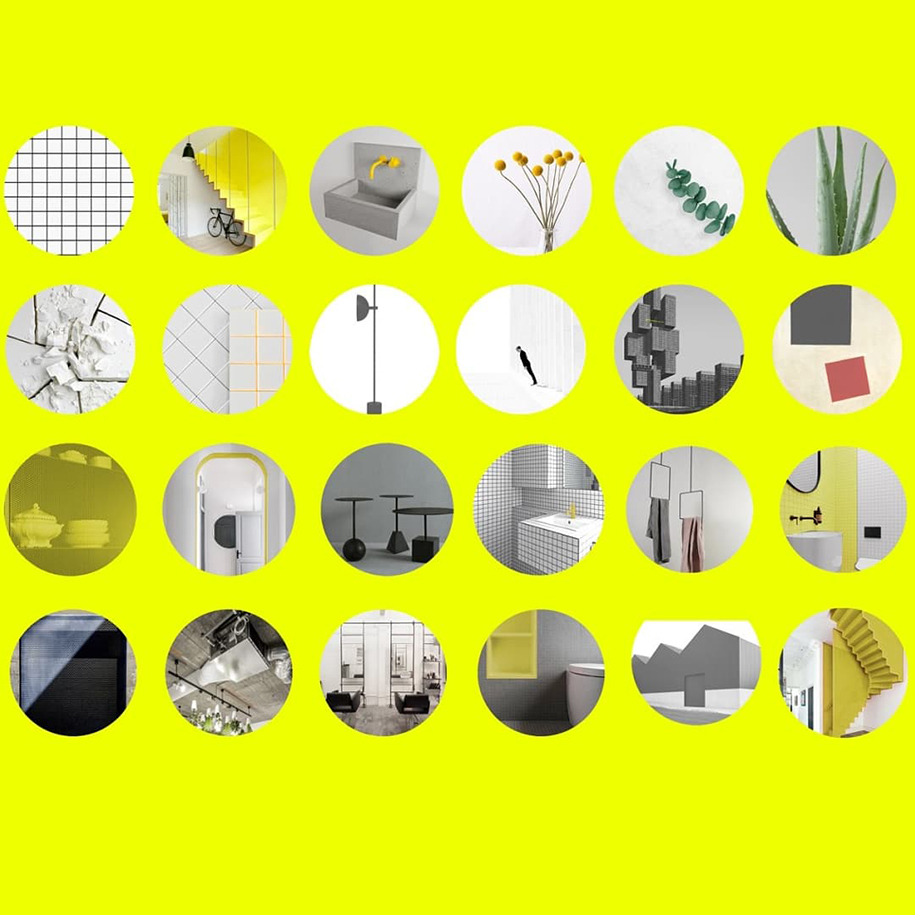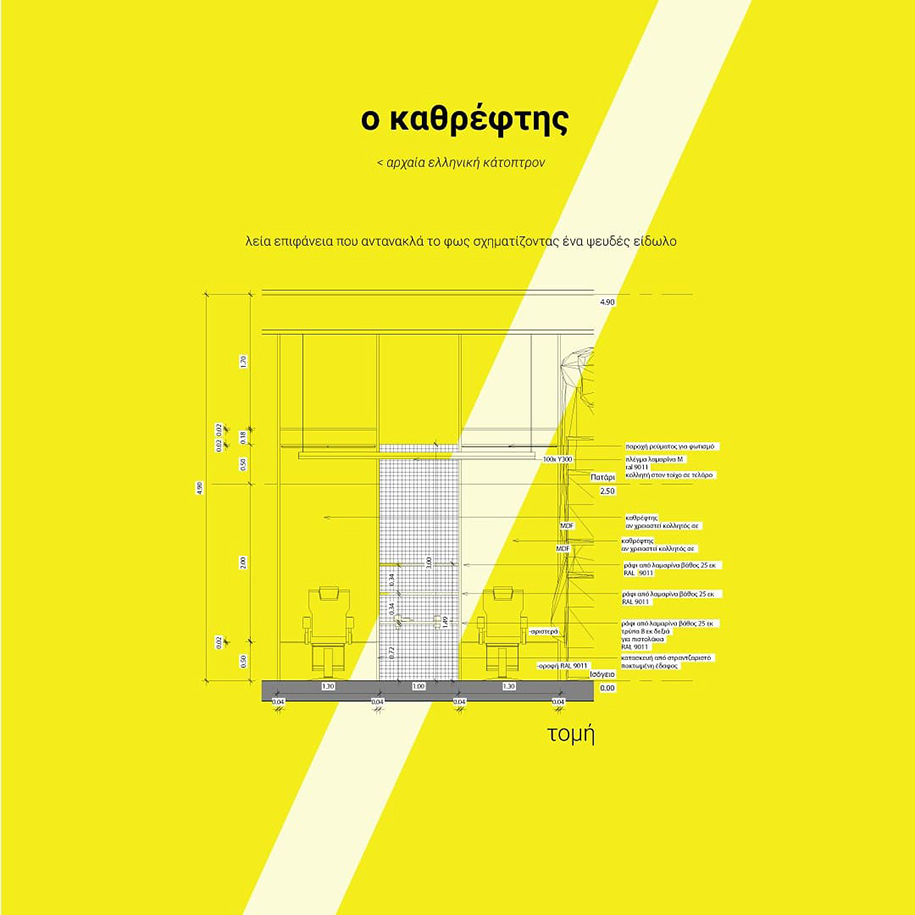 Το Λάιν , γεννημένο στο 2021, αναπαράγει τα πρότυπο αξιών του όπως η επανάχρηση υλικών και το upcycling (χρησιμοποιήθηκαν μαρμάρινος νεροχύτης, φάσες λαμαρίνας,  παλιές εσωτερικές πόρτες που βρέθηκαν στο χώρο). Όλες οι ειδικές κατασκευές έχουν να εξιστορήσουν την κατασκευή τους μέσα από την επανάχρηση των επιμέρους υλικών τους αλλά και την πρωταρχική ετυμολογία τους που χρησιμοποιήθηκε για να τονίσει τα φυσικά τους χαρακτηριστικά.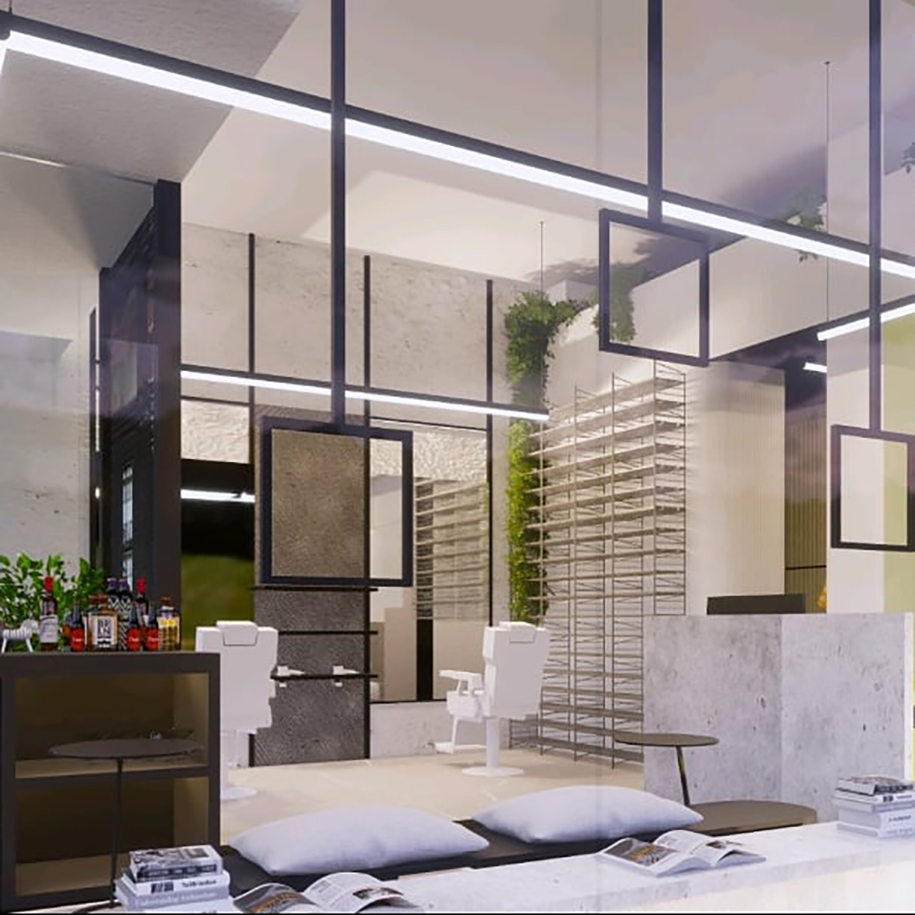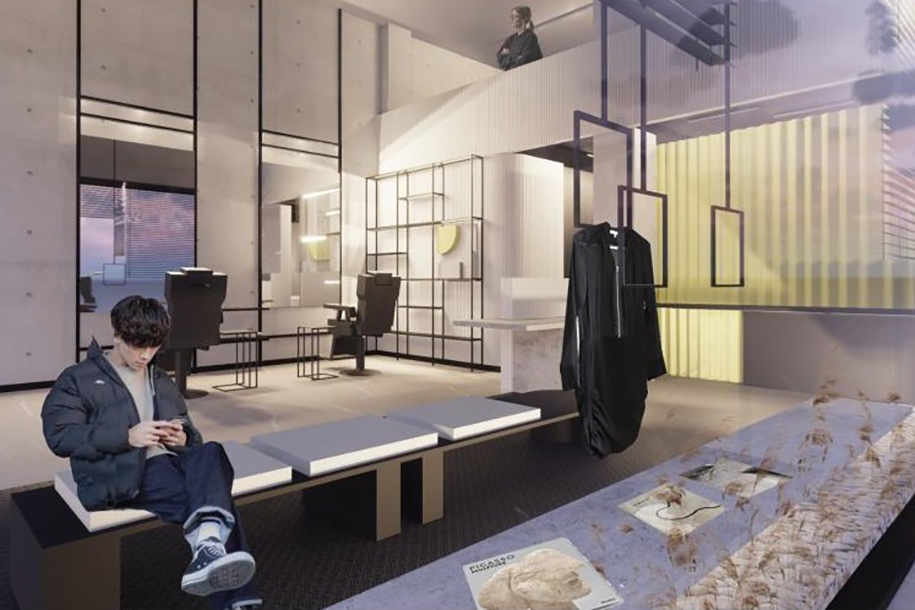 Η στρατηγική θέση του χώρου μελετήθηκε στην οπτική του ταυτότητα, μεταφράζοντας τις φυγές και την προοπτική στην σήμανση της εξωτερικής όψης. Η πινακίδα που φέρει την επωνυμία είναι μια ειδική κατασκευή, ένα μεταλλικό δίπτυχο το οποίο ο διερχόμενος επισκέπτης αντιλαμβάνεται και διαβάζει σταδιακά καθώς πλησιάζει το κατάστημα.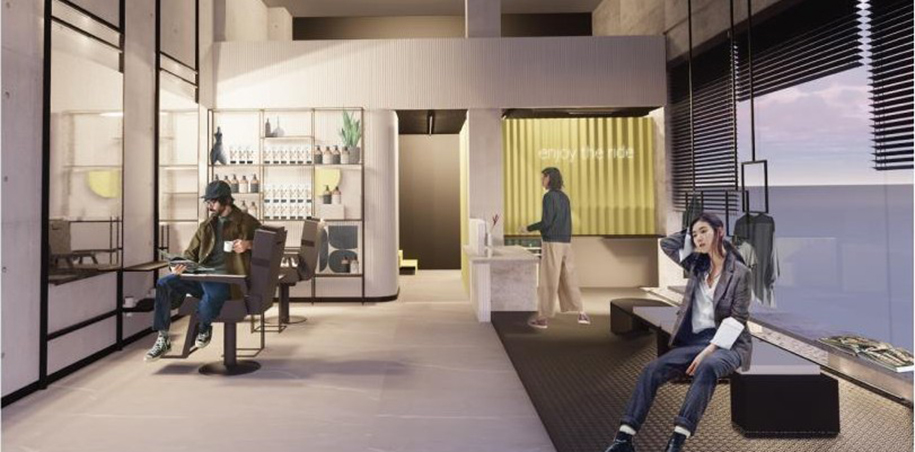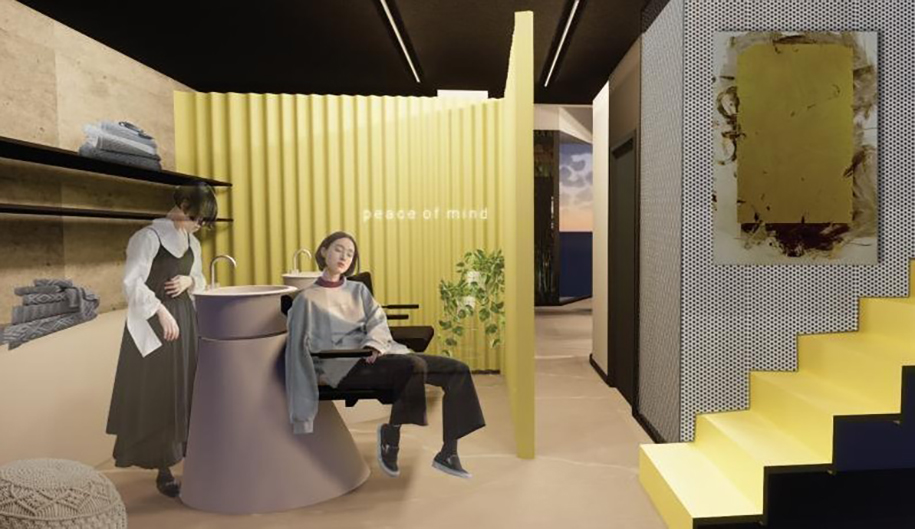 Στοιχεία έργου
Τίτλος Λάιν
Τυπολογία Αρχιτεκτονική διαμόρφωση κομμωτηρίου
Τοποθεσία Άργος Αργολίδα, Ελλάδα
Επιφάνεια 57 τμ.
Ολοκλήρωση έργου 2021
Αρχιτέκτονας, κατασκευή και επίβλεψη Γεωργία Τσαζή
Φωτογραφίες Γιώργος Καριώτης Behind the scenes
READ ALSO:
The Art Deco Apartment in Thessaloniki, Greece | by Taka+Partners architecture office