When it comes to creating a unique YES! Guest experience, TWENTYONE plays it safe. As a YES!Hotel member, TWENTYONE delivers Young, Energetic and Seductive service excellence, melded with top-notch facilities, provided in a superbly designed environment. Housed in a renovated watermill, the TWENTYONE Hotel retains, in its magnificent grey exterior, the mill's original form and structure set off by the modernist glass façade of the elevator.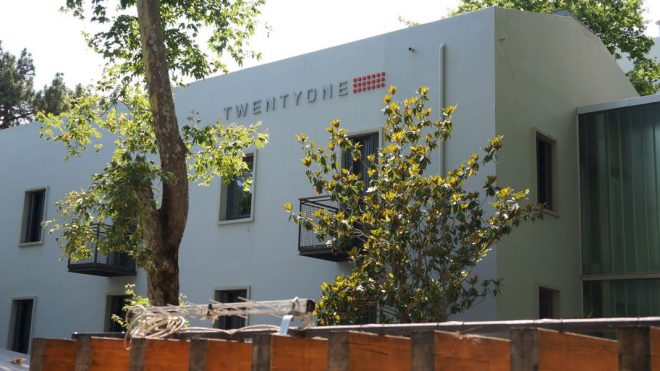 Working on a careful refurbishment strategy, DecaArchitecture team proceeded with interventions that added functionality and created a harmonious co-existence of old and new. A mostly neutral palette of white and black dominates the interior, broken by warm red touches. Minimalism dominates the interior, producing a fluid, authentic and tranquil result.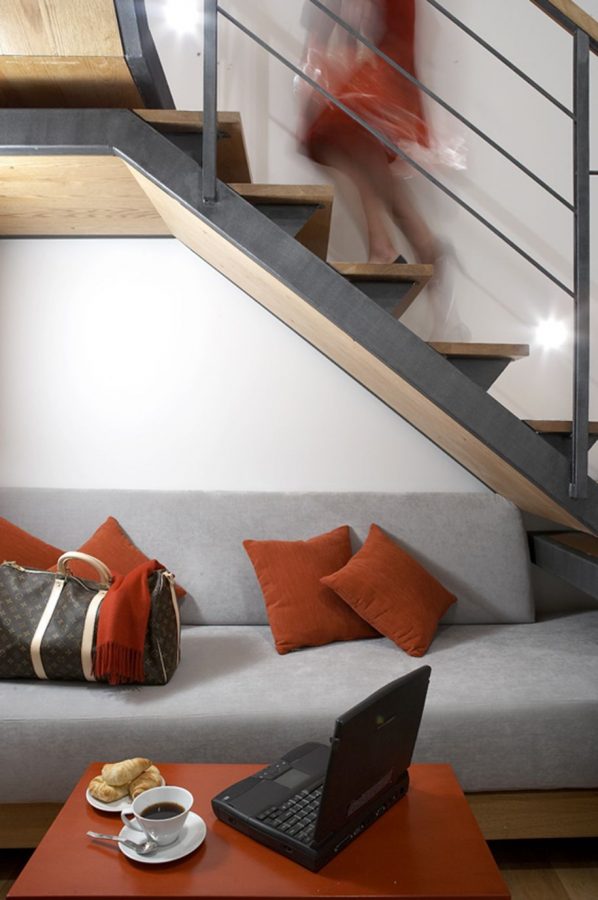 Simplicity balances ideally with luxury and comfort in every detail, meeting the high expectations of both business and leisure travelers. A TWENTYONE must-see is the specially commissioned, seventy square meters painting by Georgia Sagri, segmented off to the 21 rooms. Each room features a magnified segment of the painting which can be seen in its entirety in the reception- as a miniature.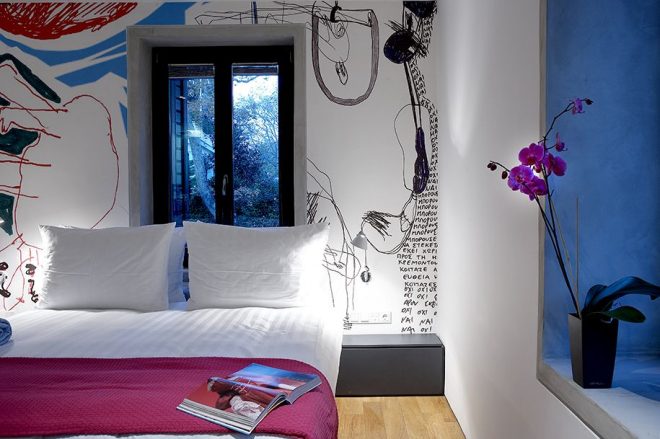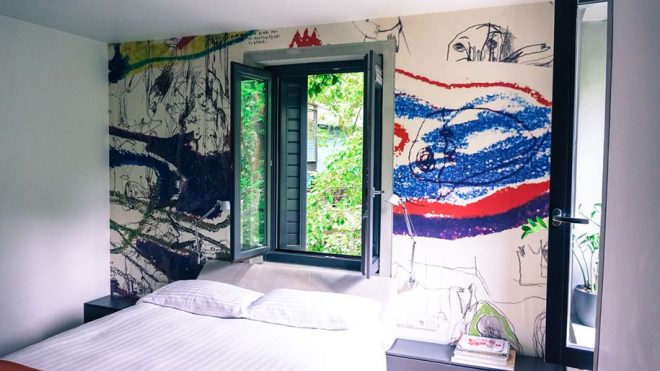 The rooms have custom-made functional and ergonomical furniture that create a feeling of efficiency and comfort. Custom-made to impress, the wardrobe transforms into a table and chair, while separating the sleeping space from the linear bathroom. Allowing the plentiful natural light to radiate, the rooms boast one of the 21 segments of Georgia Sagri's vivid painting, all 21 'brought back together' at the reception. The rooms of TWENTYONE  hotel are fitted with wooden floors.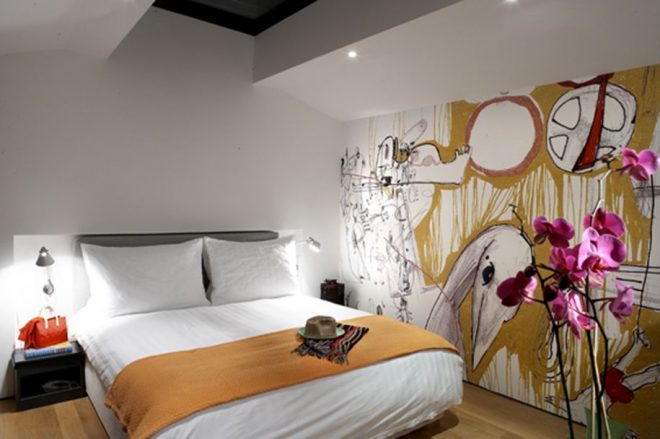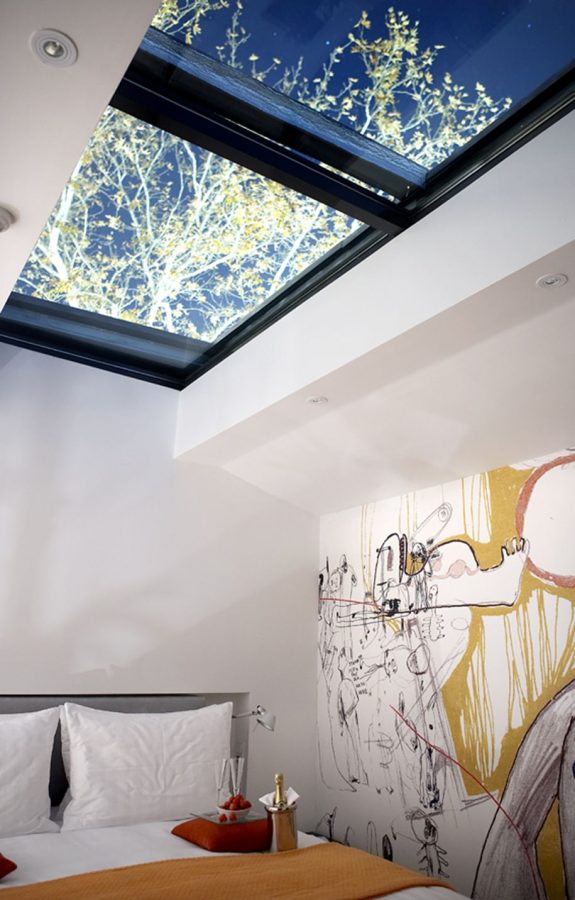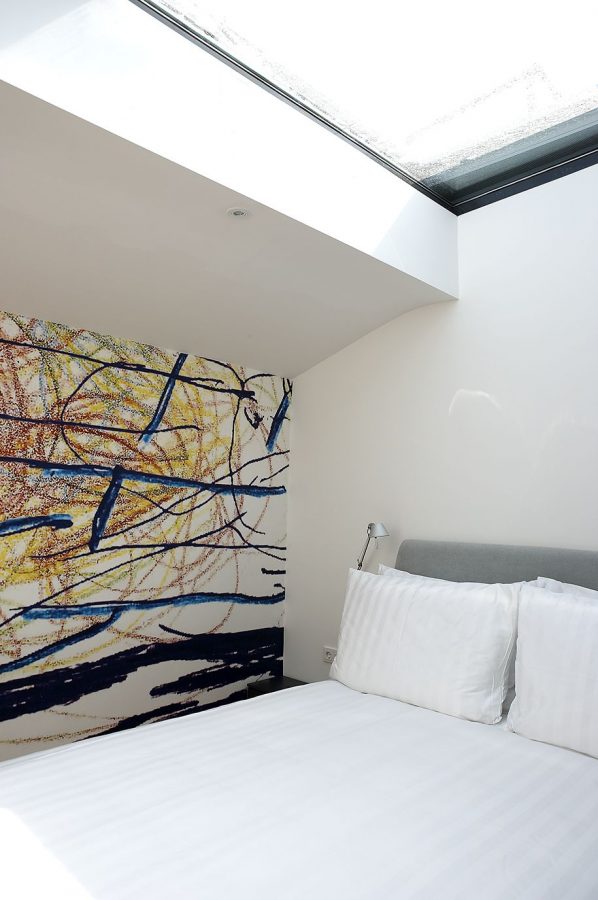 Following the hotel's design approach, the décor of "21" bar-restaurant, is minimal and stylish. White, red, and grey colours dominate the outdoor space. Inox details, leather chairs and wooden table tops and floors combine to balance 21's cool factor with a warm ambience. Guests can enjoy breakfast and dinner, indoors or outdoors in the summer months. The outdoor feels like a public piazza, friendly and open. This certainly adds to 21's popularity and hipness. The bar emerges from an opening at the front façade and can be accessed both from the interior and exterior.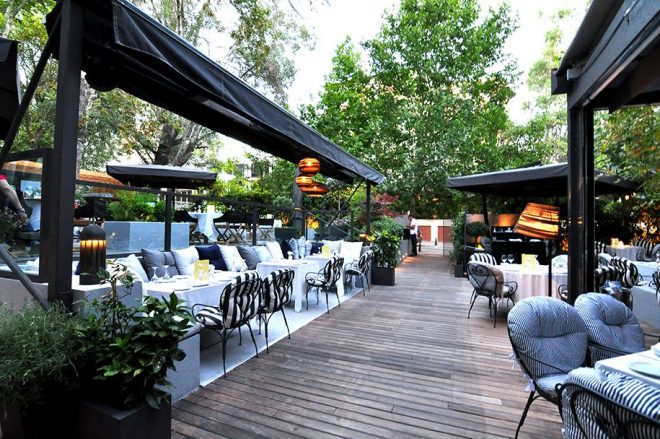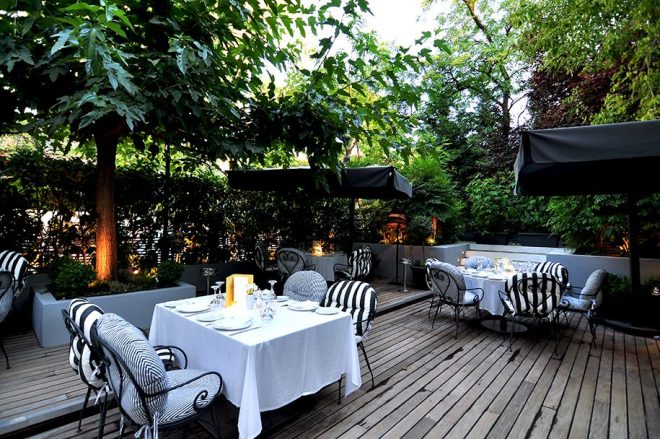 YES! Hotels will support ESO Conference 2017 by offering accommodation to its renowned speakers!
READ ALSO:
Semiramis Hotel in Athens: A Corourful World by Karim Rashid