text in

EN, GR
The creative studio MNP designed the exhibition ''From building to community. Jan Despo and the Bauhaus'' at Athens Conservatoire.
-text provided by the authors
To mark the centenary of the founding of the Bauhaus, the exhibition guides the audience through the life and work of the acclaimed architect while also focuses on his relationship with the movement that shaped the 20th century.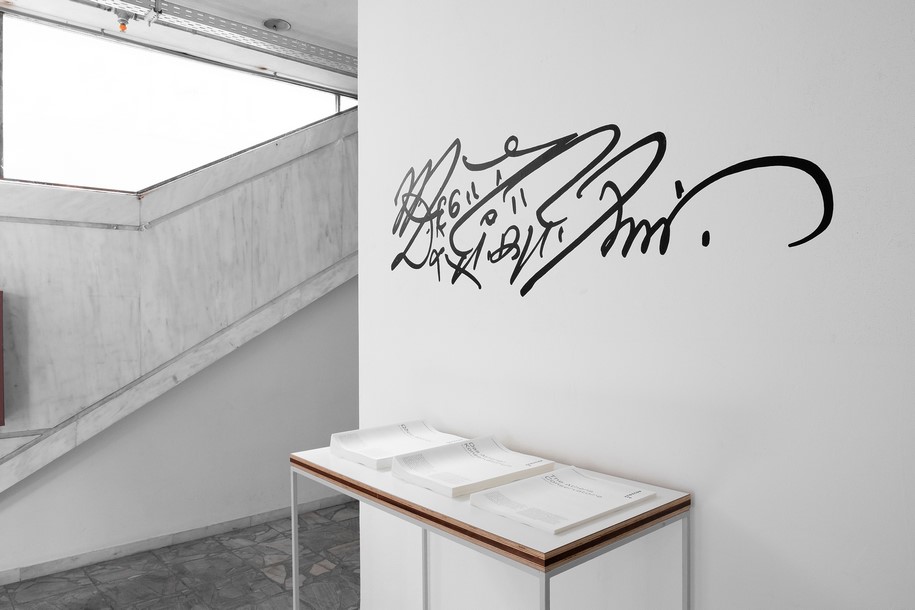 Ioannis Despotopoulos lived in Weimar for two years at the time of the Bauhaus. His experience at the Bauhaus and the atmosphere of the Weimar Republic had a defining influence on his later work, especially since he was one of the first Greek architects to talk about architecture's ideological, political, and social dimensions. He saw the Bauhaus not as a "style" but as an intellectual and creative mode.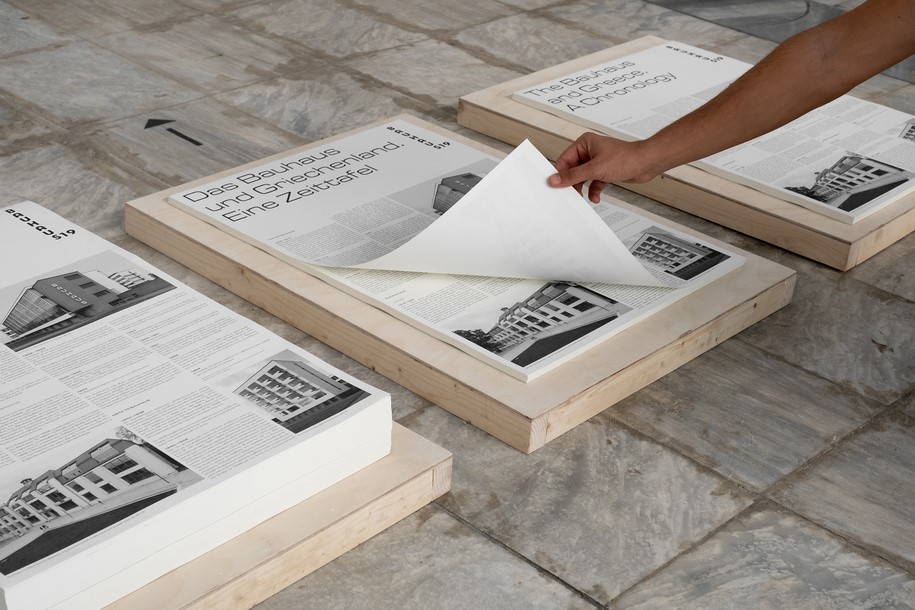 Through archival material like texts, audio, photographs and sketches, the audience gets an insight into the architect's work and viewpoint.
The exhibition focuses on the Athens Conservatoire, while also illuminating different facets of the architect's life and unpublished elements of the design for the Cultural Centre.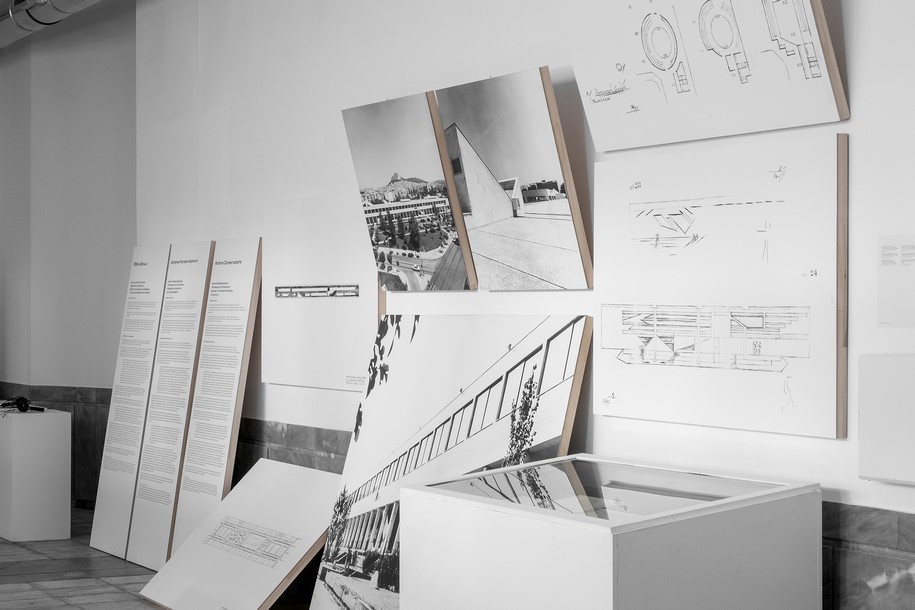 The exhibition was designed by the creative studio MNP and it was inspired by the idea of the extended field of vision by Herbert Bayer.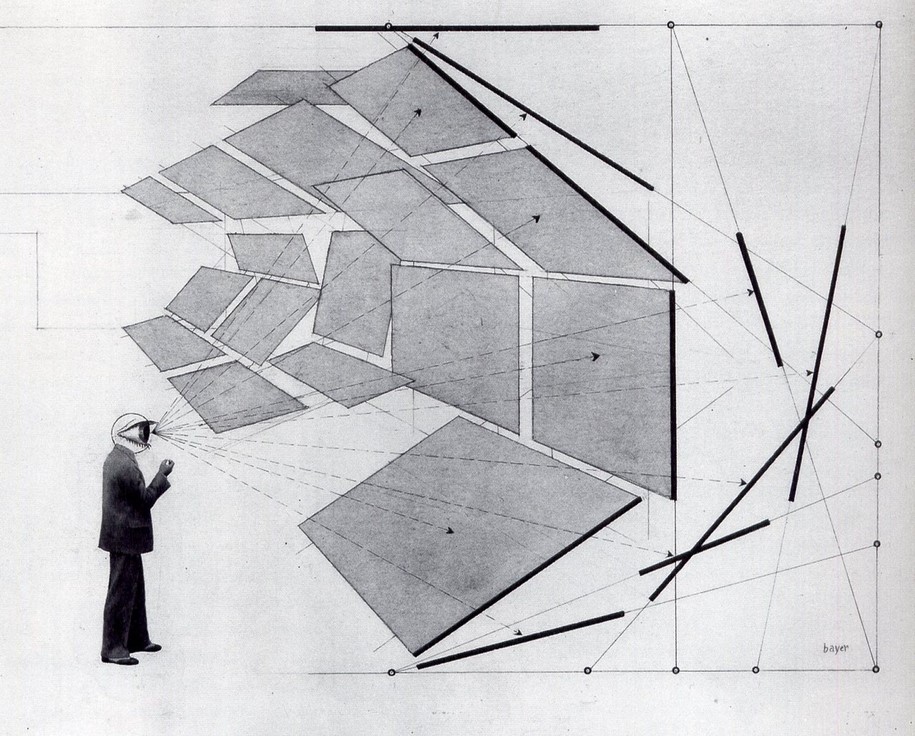 Bayer, one of the most influential members of the Bauhaus, was the Director of the printing and advertising workshop at the Bauhaus from 1925-1928.  At the Werkbund's 1930 Paris exhibition, Bayer installed large-scale photographs of modern architecture suspended at tilted angles from floor to ceiling, presenting his sweeping vision for a new mode of exhibition display—one which sought to activate the full range of optical angles of the viewer's eye, which he termed "expanded vision."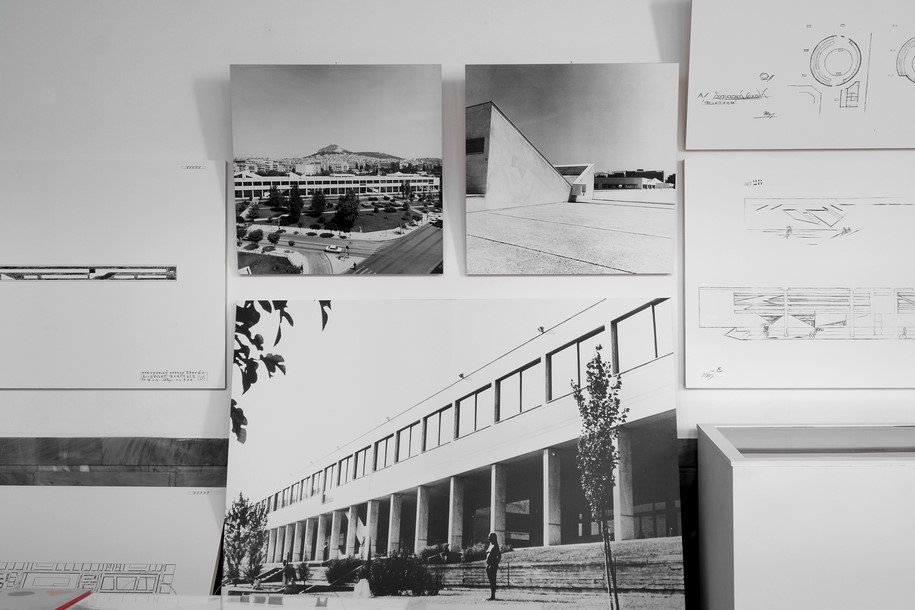 The exhibition, curated by Loukas Bartatilas, is taking place at the Athens Conservatoire.
It started at the 10th of October and will last until the 7th of November.
It is a production of Goethe Institute with the support of the German Federal Foreign Office in cooperation with Benaki Museum Modern Greek Architecture Archives and Athens Conservatoire.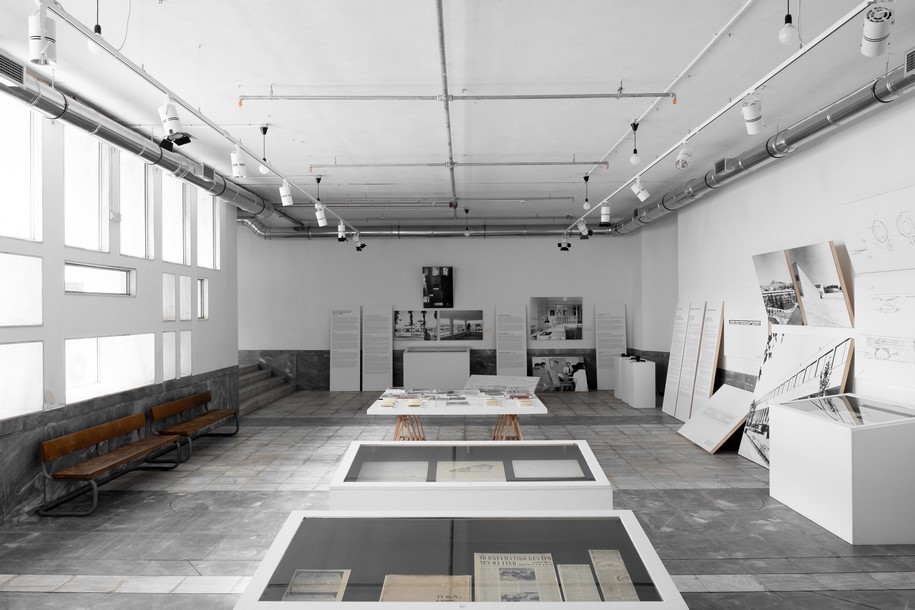 –
Το δημιουργικό γραφείο MNP σχεδιάζει την έκθεση ¨Από το κτήριο στην κοινότητα. Ο Ιωάννης Δεσποτόπουλος και το Bauhaus¨στο Ωδείο Αθηνών.
 -κείμενο των δημιουργών
Με αφορμή τη συμπλήρωση 100 χρόνων από την ίδρυση του Bauhaus, η έκθεση ''Από το κτήριο στην κοινότητα. Ο Ιωάννης Δεσποτόπουλος και το Bauhaus'' σκιαγραφεί τη πορεία και το έργο του γνωστού αρχιτέκτονα και τη σχέση του με το κίνημα που σημάδεψε τον 20ο αιώνα.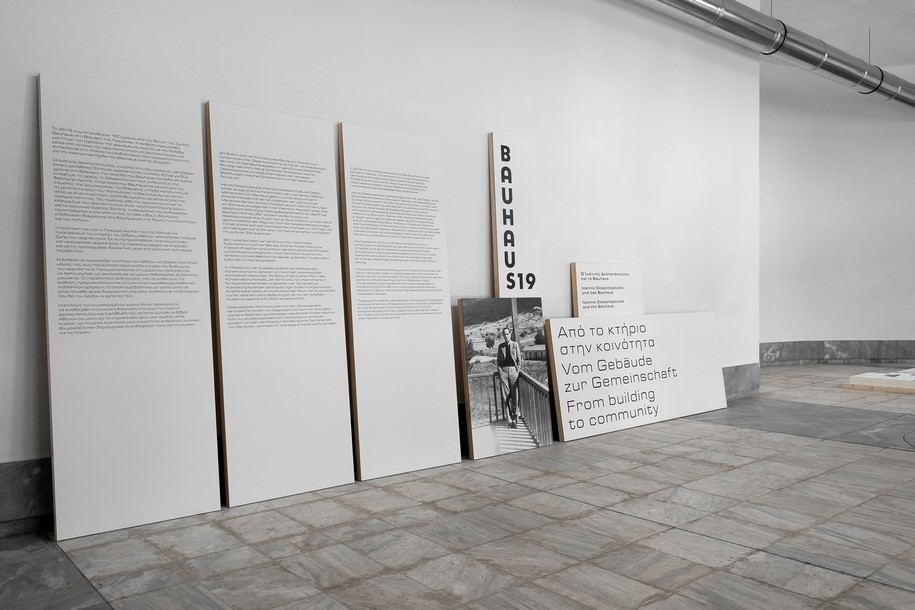 Ο Δεσποτόπουλος ήρθε σε επαφή με το Bauhaus το διάστημα που έζησε στη Βαϊμάρη. Η εμπειρία του Bauhaus και γενικότερα του κλίματος της Δημοκρατίας της Βαϊμάρης υπήρξε καταλυτική για το μετέπειτα έργο του. Κατανόησε το Bauhaus όχι ως ένα «στυλ», αλλά ως έναν ευρύτερο τρόπο σκέψης και δημιουργίας. Είδε την αρχιτεκτονική και το επάγγελμα του αρχιτέκτονα ως έναν τρόπο επιτέλεσης σκοπών για το κοινωνικό όφελος και ήταν από τους πρώτους Έλληνες αρχιτέκτονες που μίλησαν για την ιδεολογική, πολιτική και κοινωνική διάσταση της αρχιτεκτονικής.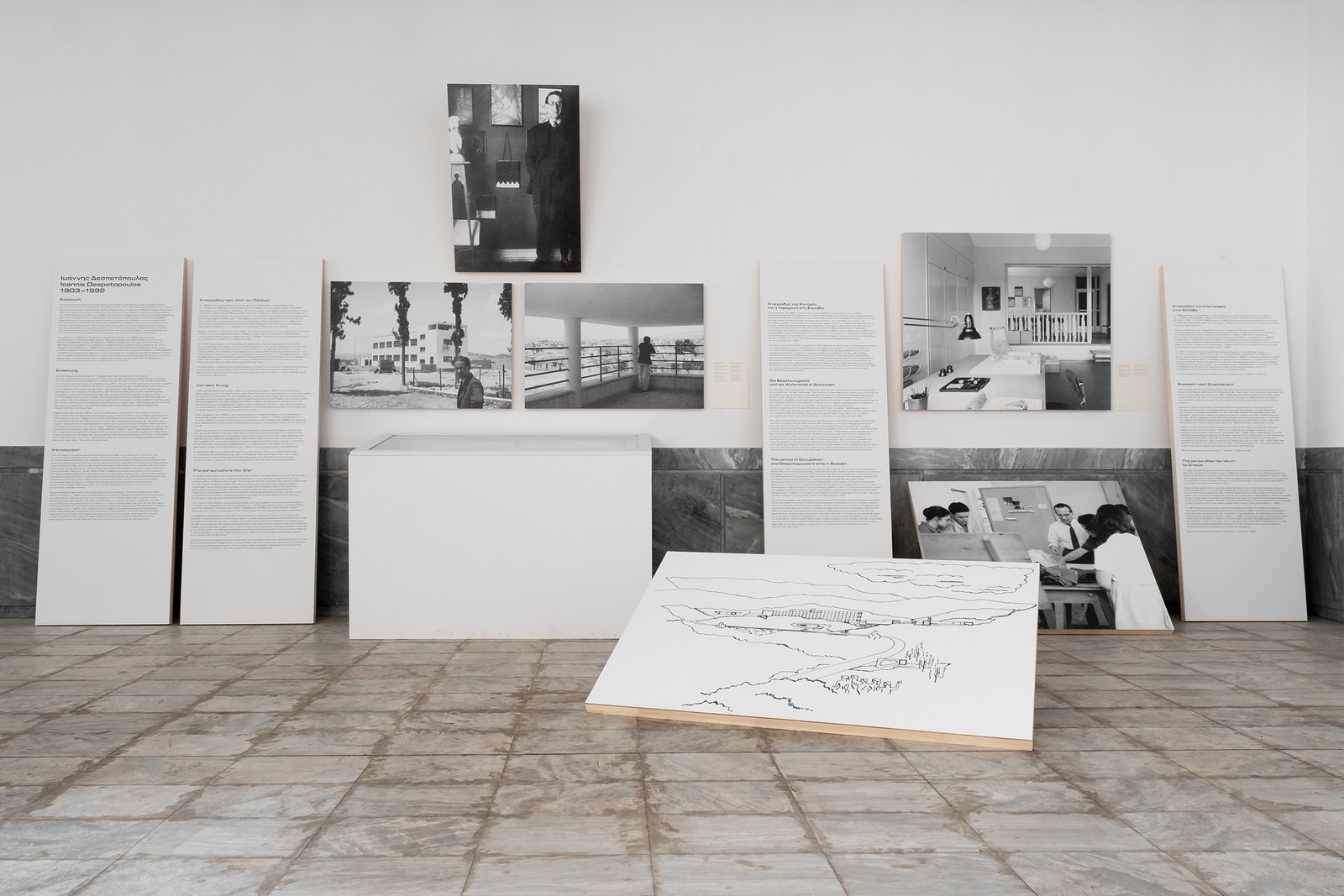 Μέσα από αρχειακό υλικό όπως κείμενα, ηχητικά αποσπάσματα, φωτογραφίες και σκίτσα, ο θεατής έρχεται σε επαφή με τη σκέψη και το έργο του αρχιτέκτονα.
Παράλληλα, η έκθεση εστιάζει στη δημιουργία του Ωδείου Αθηνών και παραθέτει άγνωστα στοιχεία της πρότασης του Δεσποτόπουλου για το ανολοκλήρωτο Πνευματικό Κέντρο Αθηνών.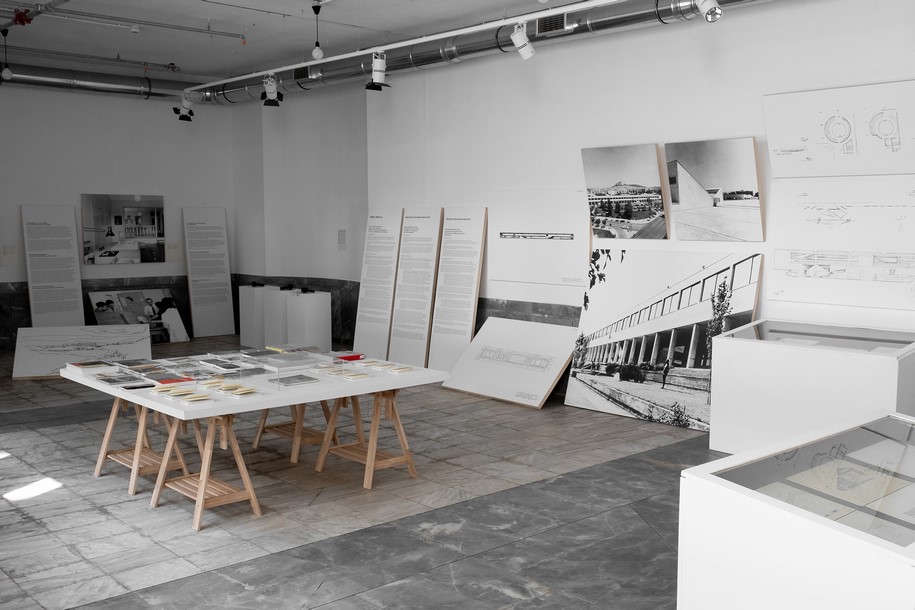 Ο σχεδιασμός της έκθεσης έγινε από το δημιουργικό γραφείο MNP και εμπνεύστηκε από την ιδέα του διευρυμένου πεδίου όρασης του Herbert Bayer.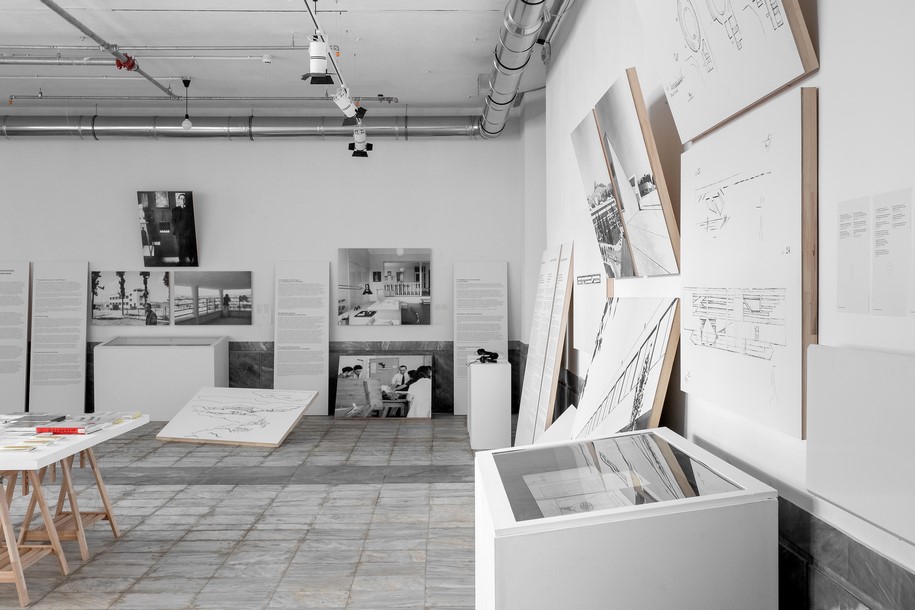 O Bayer, ένα από τα εξέχοντα μέλη του Bauhaus, έφτασε να είναι την περίοδο 1925-28 διευθυντής του εργαστηρίου τυπογραφίας και διαφήμισης της Σχολής.
Το 1930, στα πλαίσια μίας έκθεσης του Werkbund στο Παρίσι, εισήγαγε ένα διαφορετικό μοντέλο θέασης των εκθεμάτων βασισμένο στην παράθεση μεγάλων κεκλιμένων φωτογραφιών μοντέρνας αρχιτεκτονικής που κάλυπταν μέρος των επιφανειών του χώρου, από το πάτωμα έως και την οροφή. Σκοπός του ήταν η αξιοποίηση από το θεατή ολόκληρου του εύρους των γωνιών θέασης, κάτι που ονόμασε ''διευρυμένη όραση''.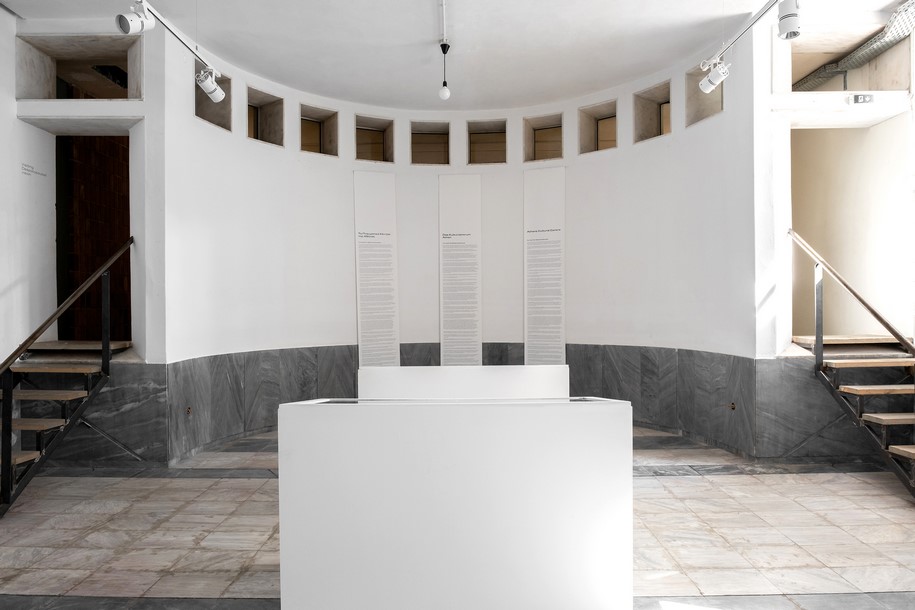 Η έκθεση, επιμέλειας του Λουκά Μπαρτατίλα, λαμβάνει χώρα στη Ωδείο Αθηνών.
Ξεκίνησε στις 10 Οκτωβρίου και θα ολοκληρωθεί στις 7 Νοεμβρίου 2019.
Αποτελεί παραγωγή του Ινστιτούτου Γκαίτε με την υποστήριξη του γερμανικού ομοσπονδιακού υπουργείου Εξωτερικών και σε συνεργασία με τα Αρχεία Νεοελληνικής Αρχιτεκτονικής του Μουσείου Μπενάκη και το Ωδείο Αθηνών.
READ ALSO:
Visualizing the tools of 3SK Architects, a long-lasting architectural firm | AG Design Agency