Zacharias Petrakis, a Greek sculpture artist and Alejandro Hernandez Bascon, a Spanish art director, are a young duo established in Madrid in 2012 making hand painted t-shirts inspired by the art of the 20th century. They are a company manufacturing handcrafted and silk screened souvenirs inspired by art history, from ancient and modern masterpieces and their reflection in the present.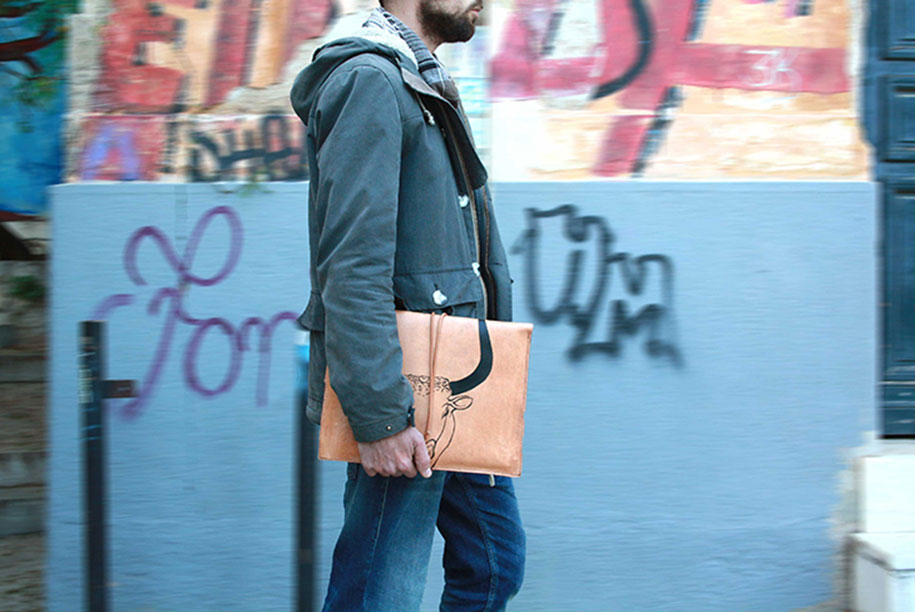 Their laboratory is located in Athens, under Acropolis hill, where with much enthusiasm they experiment every year with new products and designs. They use techniques such as screen printing on leather and fabrics with water based ecological inks and some hand painted details.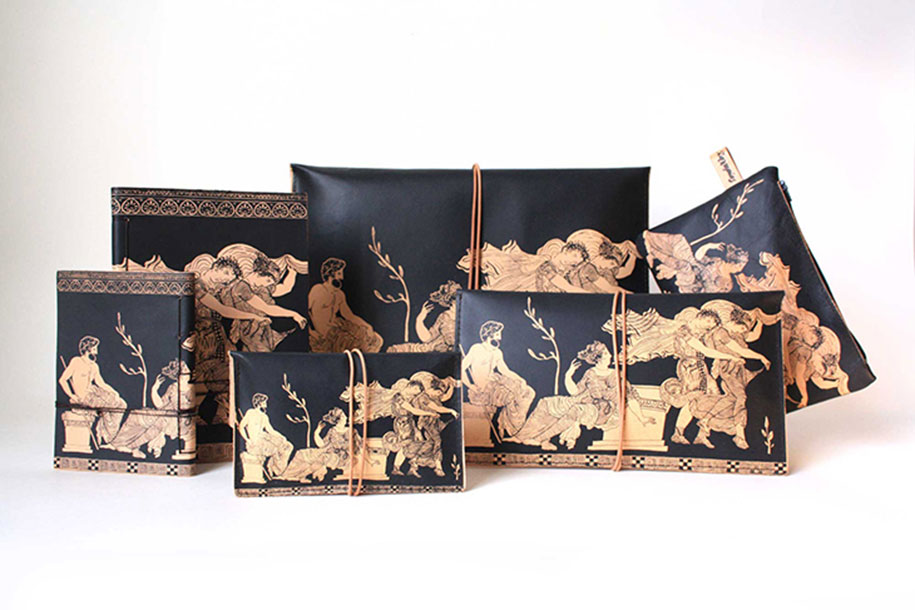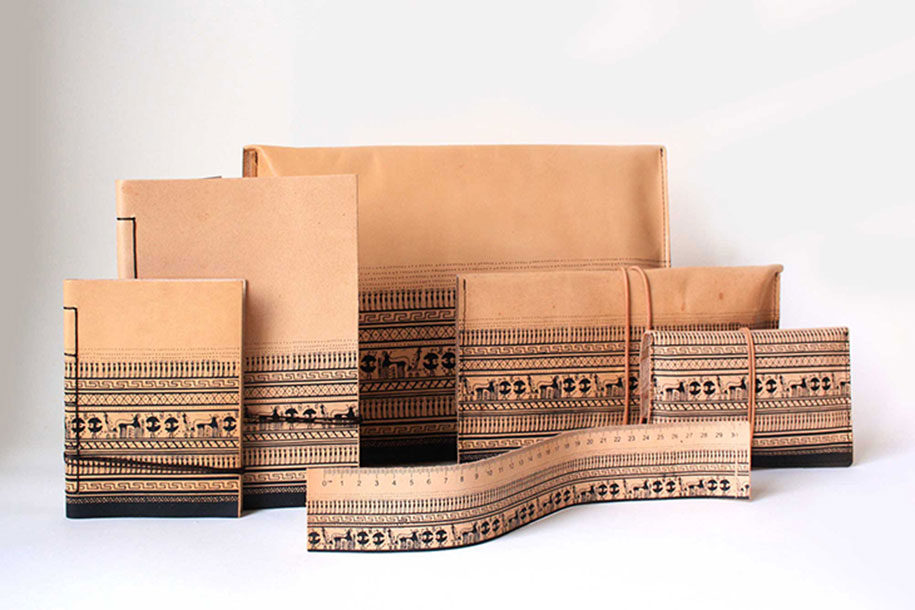 For their notebooks, they use Japanese bookbinding with leather cover and leather sewing for their portfolios and cases.
The creative duo tries to incorporate as many sustainable, recyclable and environmentally friendly materials as possible.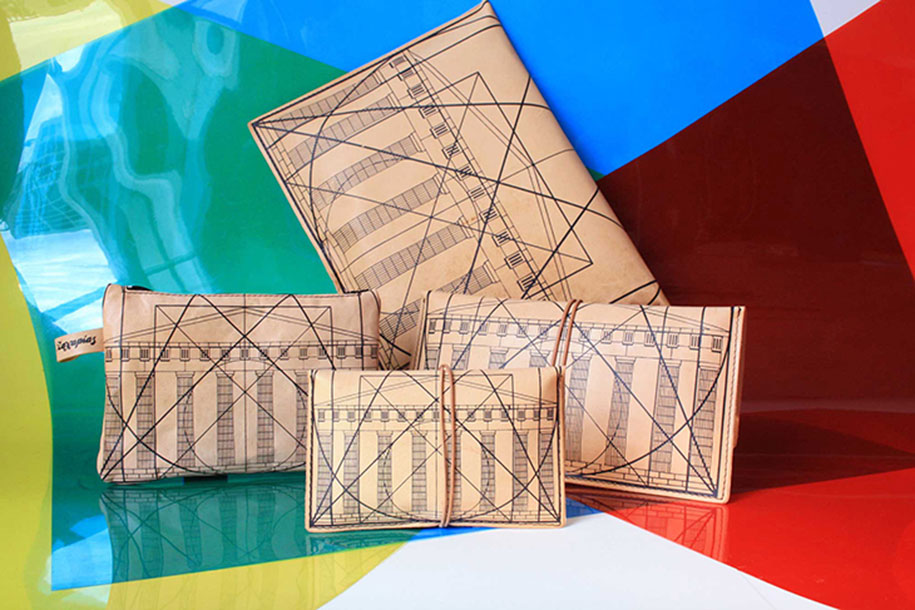 The leather is a byproduct from cretan goats and it has a natural colour that gets slowly tanned through time. The duo's minimally constructed portfolios come in three sizes: a large size for documents, tablet or even small laptops, a medium size or «clutch» size, and a small wallet.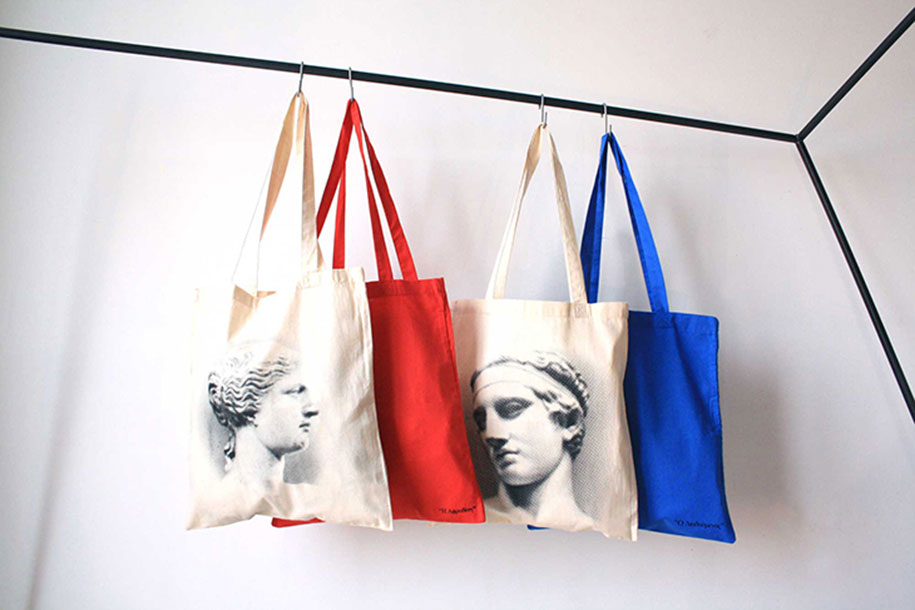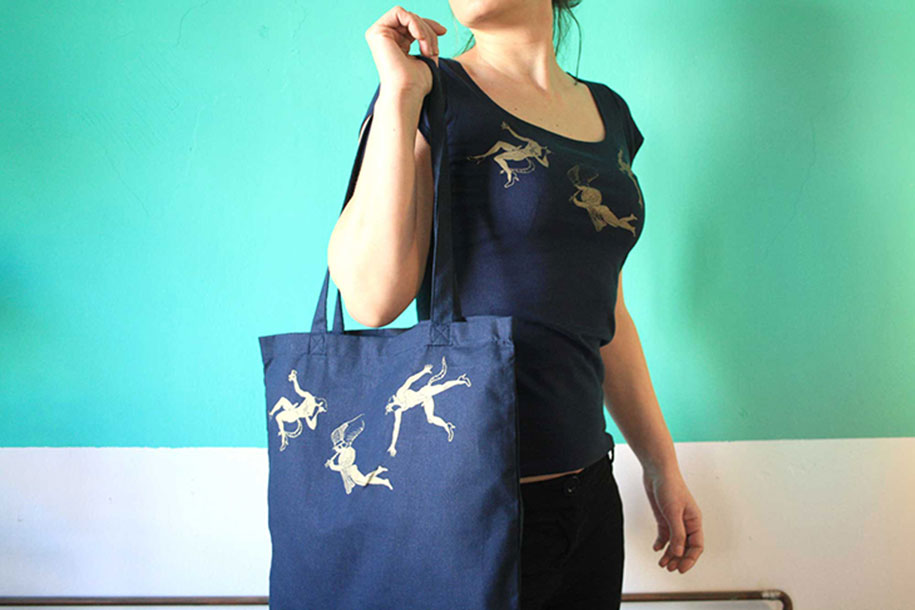 " There are important elements that form the identity of our products: First, our designs approach the academic drawing respecting the original masterpieces that inspires them. Also the items have packaging with information and graphics that enhance the sense of the concept. Finally our basic premise is to always create an affordable product that appeals to both genders."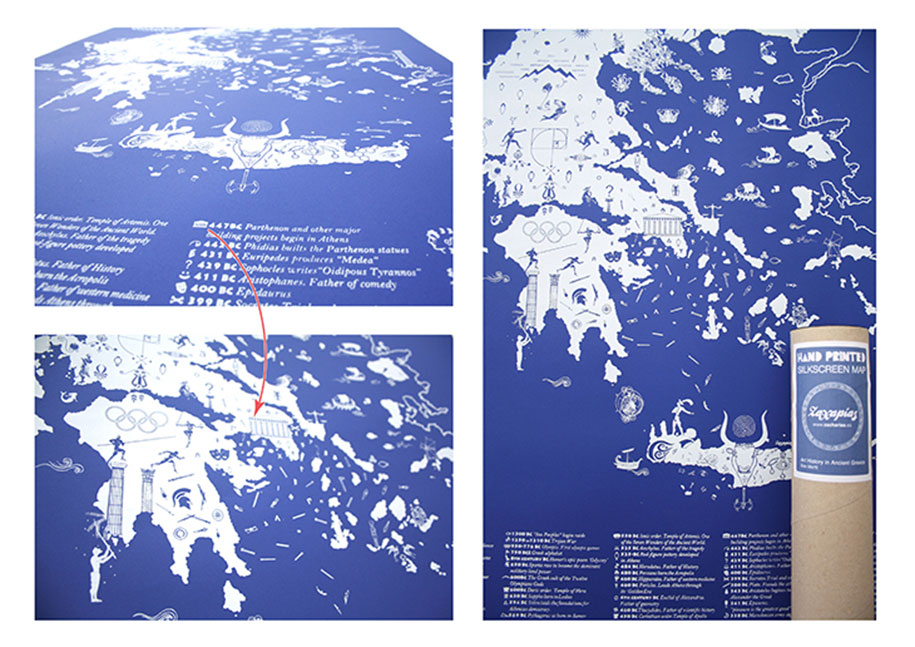 About the team
The team is formed by Zacharias Petrakis (Heraklion, 1981), sculpture artist trained at the School of Fine Arts of Thessaloniki, and Alejandro Hernandez Bascon (Seville, 1987), art director from Escuela de Arte Numero 10 of Madrid. Our work is featured in selected shops throughout Greece, most of them specialized in souvenirs, in museum gift shops such as the National Archaeological Museum of Athens, Heraklion and Santorini, in bookstore chains and in airport shops.
You can find their work, here: Zacharias, Alejandro
READ ALSO:
Busybuilding: A Diverse Creative Team's Work