Busybuilding has recently shined at the 2017 EBGE Awards, therefore this is a nice opportunity to dive into some of their latest works!
About busybuilding
busybuilding is a multi-disciplinary branding & design agency based in Athens, Greece. busybuidling's diverse team of specialized experts consists of creatives and technologists working together to build brands. The main objective of the agency is the creation and implementation of contemporary visual communication concepts, through print, spatial and digital design services and solutions. busybuilding is a member of EDEE (Greek Association of Advertising and Communication agencies), member of EIEP (Greek Institute of Customer Service) and also member of Design Lobby. busybuilding's work has received EBGE, ERMIS, ED Awards, Pentawards, The Dieline and red dot communication design awards and has been published and exhibited in Greece and abroad.
Greek National Theater
The 2016-2017 season is a very important transitional period for the National Theater of Greece with a newly appointed Artistic Director with a radical approach and vision for the country's "first" theater. Considering the institutional and conservative nature of the organisation, the request was threefold: to present the theater's new repertoire to appeal to younger audiences, to create a consistent visual language across all 5 different Stages and to devise a creative solution to be able to organically unfold without the use of photographs for each of the 20 different plays and productions to take place during the season. The posters and brochures are key vehicles considering the important budget cuts in terms of promotion on top of the fact very often a play's tools need to be prepared in under five days and without the possibility of the creative team attentive a final rehearsal.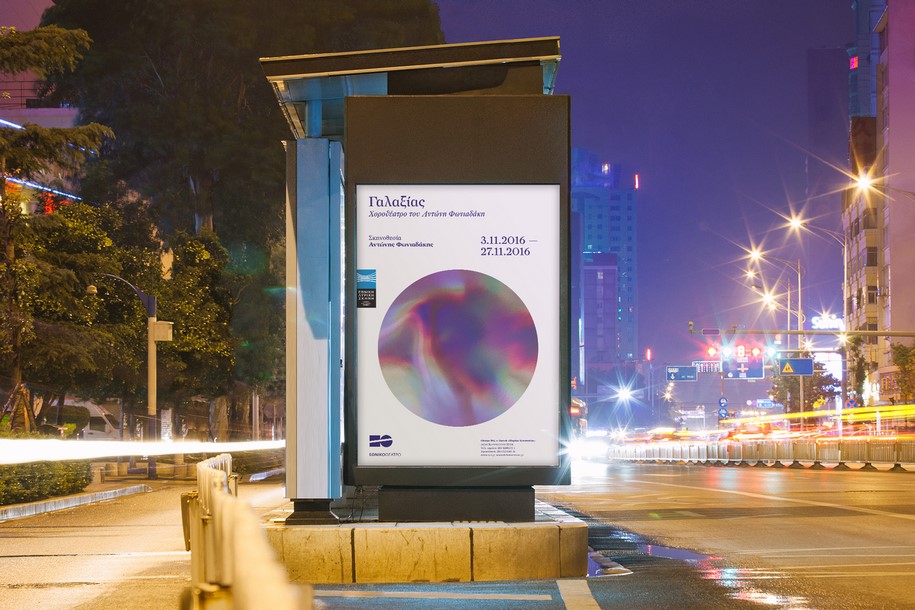 The solution needed to address institutional, creative and important practical needs and limitations as time, informational and budget concerns are equally important as the communication needs in this case.  The creative idea that busybuilding produced is based on the use of a line that through different shapes and colours creates a different identity per play and at the same time a visual differentiation and consistency for the organization. Thus, a custom illustration was designed per play visualizing each time a different theatrical universe, always in harmony with each other.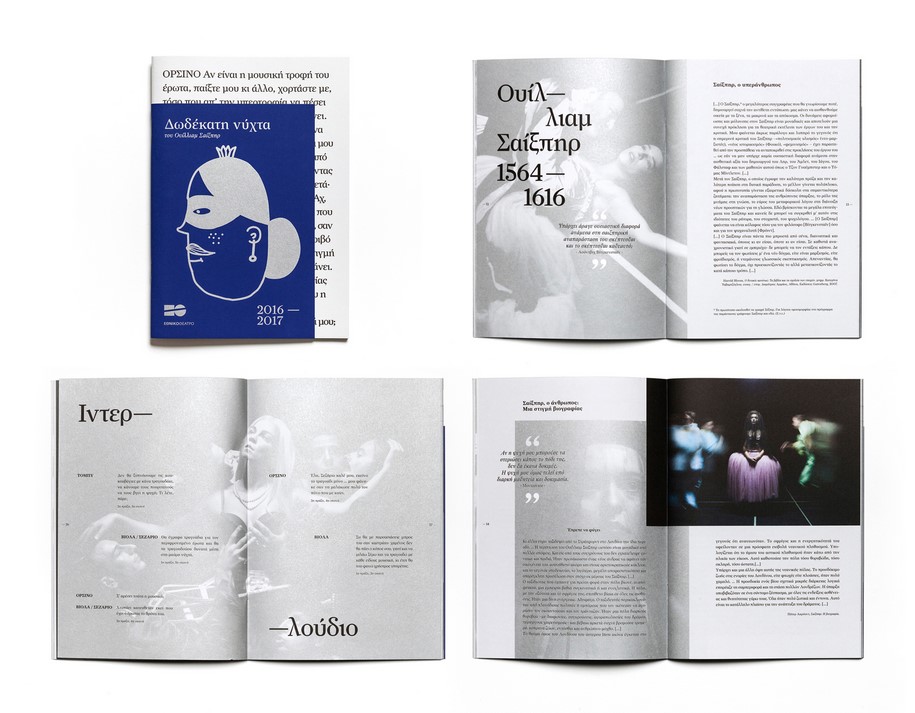 For the brochures, the application of the main visual on a smaller size special paper cover in combination with the use of the first page of each brochure which includes a part of the play's script, creates a strong and memorable signature. The interior of each brochure is designed ad hoc as per each play's character and director as well as the available photographic material and of course target group (considering there are classical plays, experimental, musicals as well as children's plays).
The work has been awarded with two Ermis Design Awards 2016.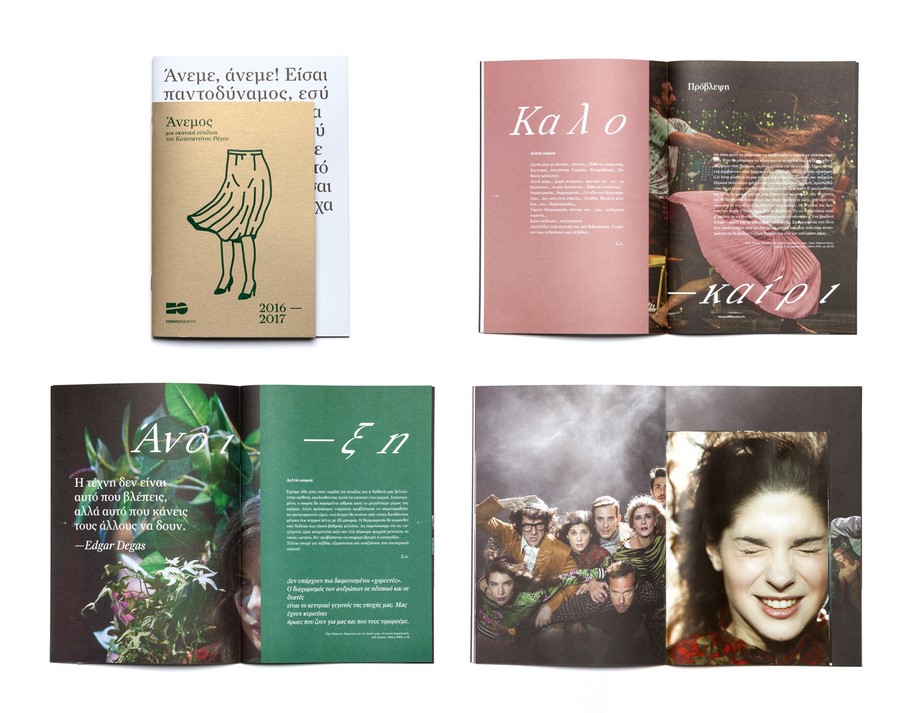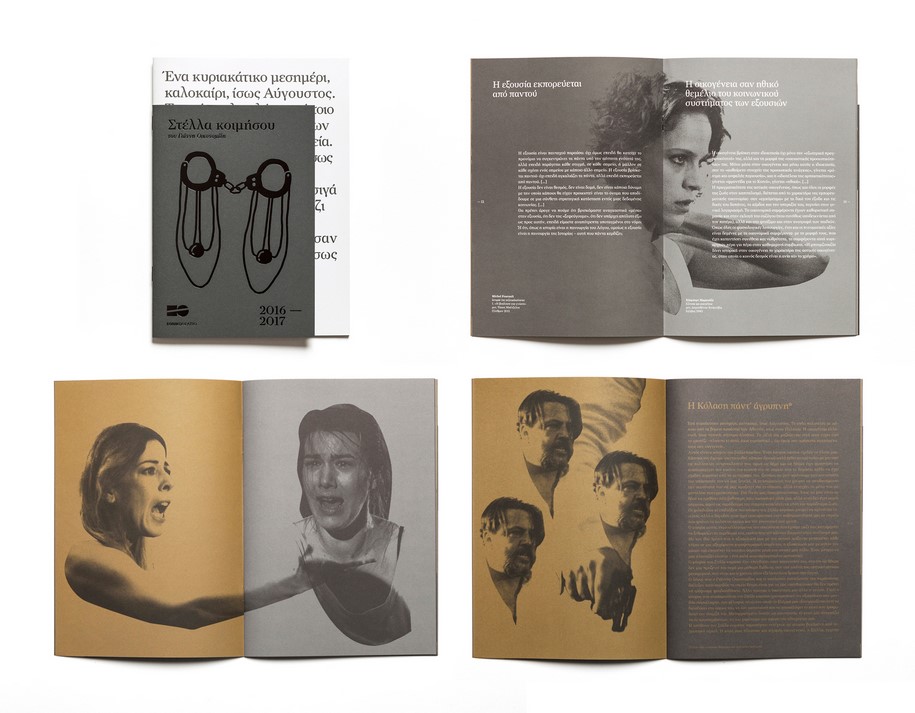 Credits
Creative Director: Dimitris Gkazis
Art Director: Maria Kefala
Account Director: Gina Mavrommati
Project Manager- National Theater: Maria Karananou
Qzine Magazine
busybuilding collaborated with Jean-Charles Métayer, the award-winning chef of the restaurant 'Premiere Intercontinental' in order to bring to life the chef's dream project, a subscription magazine dedicated to contemporary Greek gastronomy. busybuilding worked on the concept, art direction and design of the project, creating this highly specialised magazine, the first of its kind in Greece, which aims to serve as a reference point for professionals and gastronomy enthusiasts.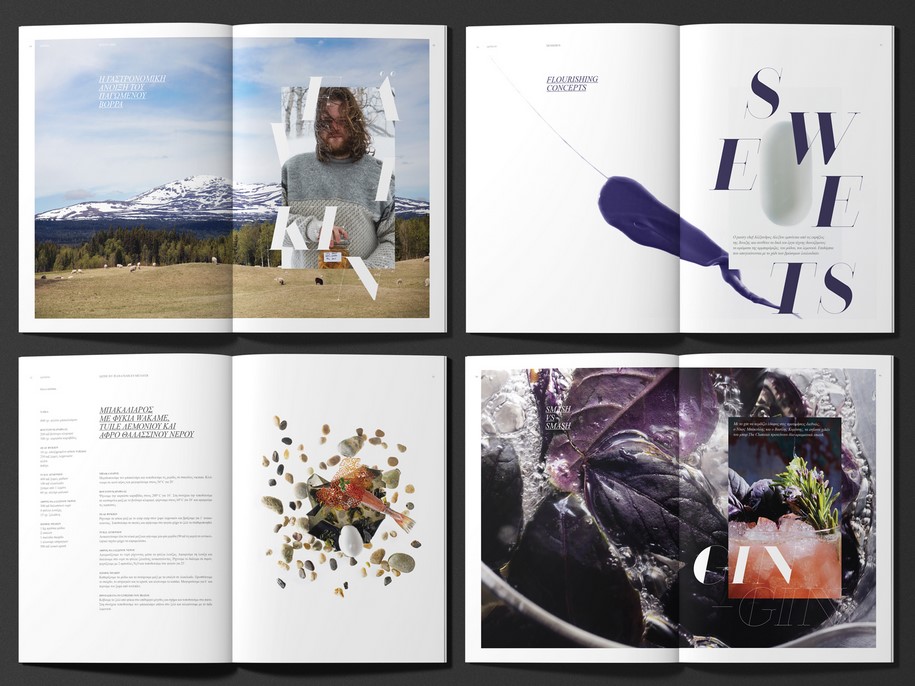 The main objective of the design work was to create a unique, elective identity and layout in a way that would make each issue a special one. This purpose was achieved with the combination of photography, typography and art direction, resulting everytime in a sophisticated gastronomy book that underlines the editorial and conceptual vision of the Chef and offers a completely new medium for the gastronomy professional to learn and be inspired from.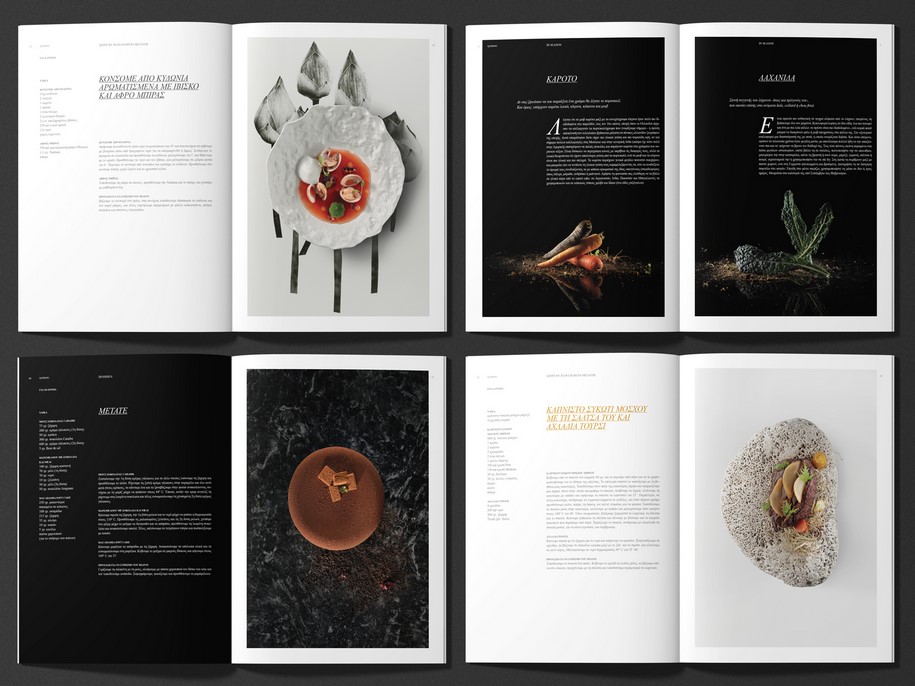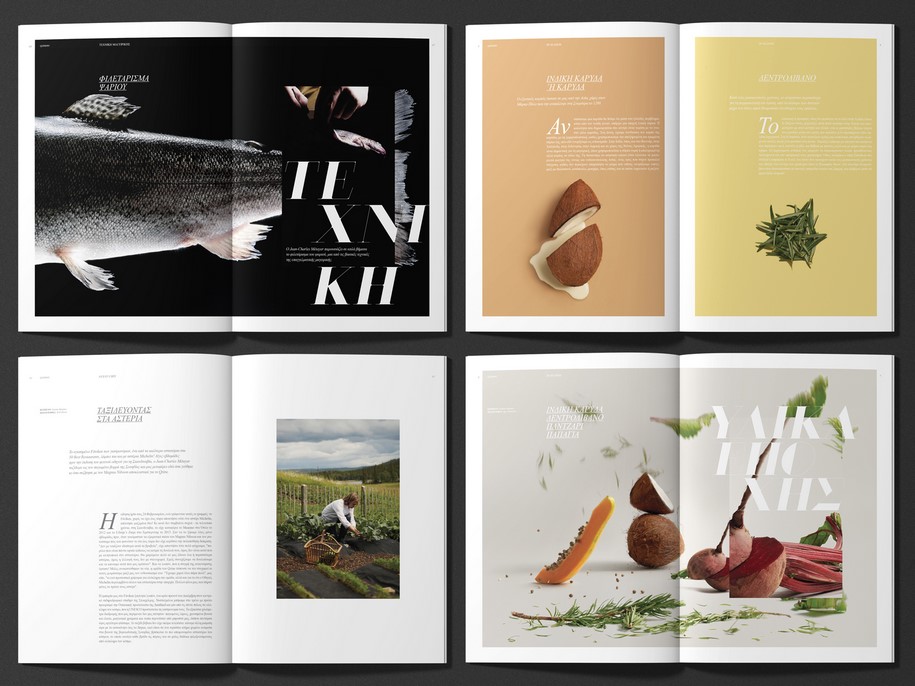 The work has been awarded with an Ermis Design Award 2016 and an EBGE Merit 2017
Credits
Creative Director: Dimitris Gkazis
Art Directors: Stavros Rossos, Vicky Nitsopoulou
Account Director: Gina Mavrommati
Photography: Dimitris Poupalos
Crumbsies
Crumbsies is a custom made gift box, designed as a corporate Christmas gift aiming to enclose the signature recipes of the distinguished chef Akis Petretzikis and the craftsmanship of La Petite Jumelle, a company that specializes in the manufacturing of top-quality, custom-made packaging products.
Busybuilding created the custom made box, featuring a set of 4 characters, representing the biscuit collection inside the box: Monsieur Petit Four, Tony Biscotti Jr, Runner Butter and Cookie Monsta, aka The Crumbsies.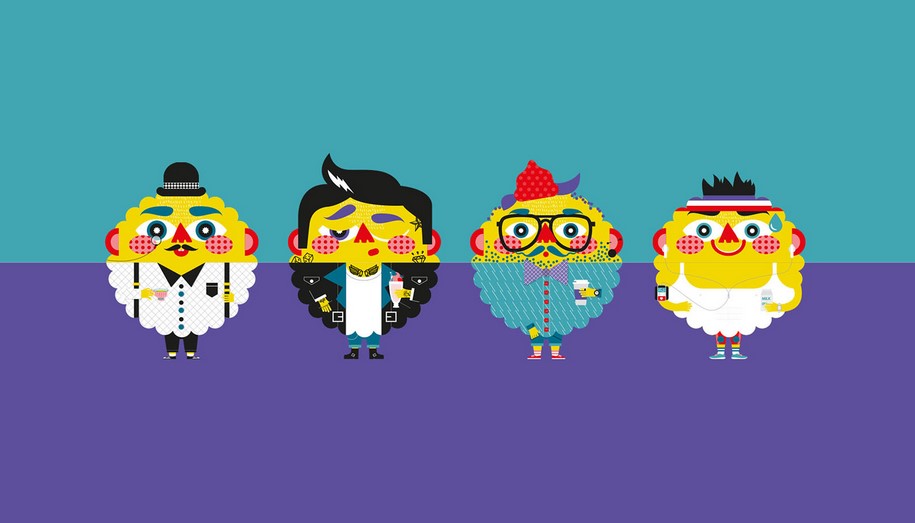 The illustrations where digitally designed, aiming to be unique, attractive and fun. They consist of a common main frame, particularized with different details on each side and resulting in a distinct character, linked to each of the four included biscuit flavours. In addition, by rotating the top, one can create new mix 'n' match characters, thus offering the receiver an option of personalization. The whole idea was for the box to be something one would like to keep after eating the cookies, thus making the packaging itself serve continually as a vehicle of creativity and awareness.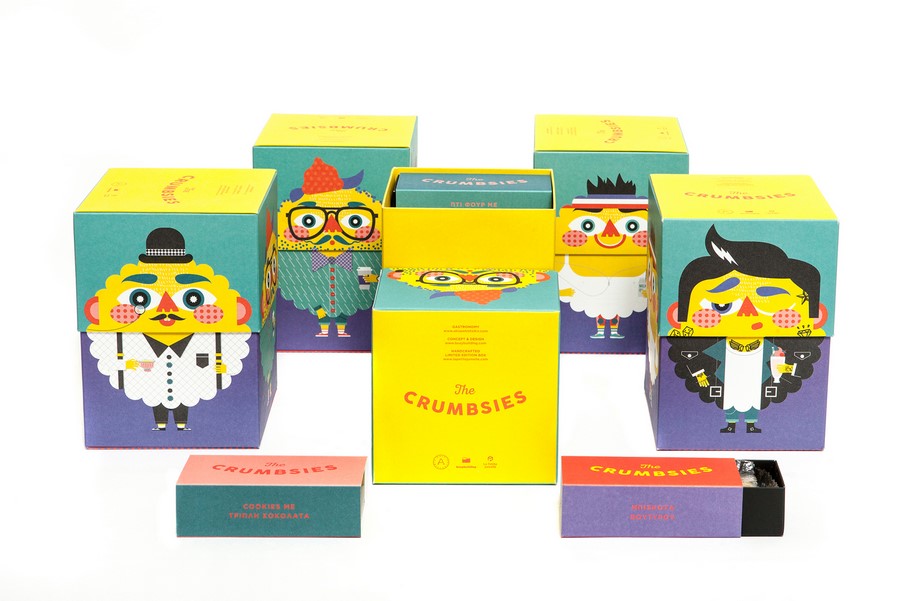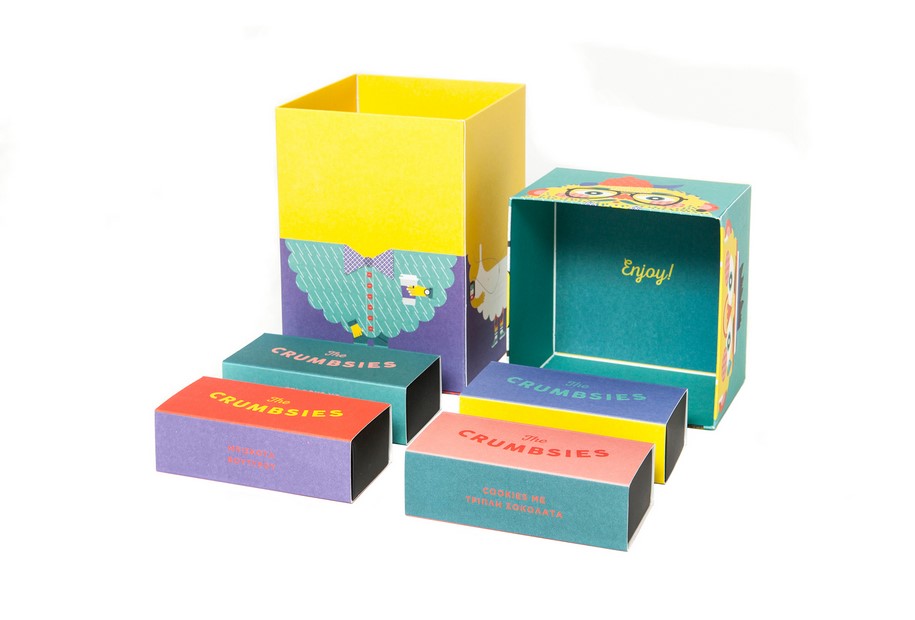 The work has been awarded with an Ermis Design Award 2016, EBGE Award 2016, The Dieline Award 2016, and a red dot communication design award 2016.
Credits
Creative Director: Dimitris Gkazis
Art Director: Maria Kefala
Copywriter: Sissy Caravia
Account Manager: Georgia Tzortzaki
Production Supervisor: Akis Kantartzis
Gastronomy: Akis Petretzikis
Printing: La Petite Jumelle
zore zalo
busybuilding created the name and designed the packaging of a grape-based alcoholic drink, made by a family with long tradition in creating premium quality Tsikoudia, the famous alcoholic aperitif of Crete, which is exported exclusively to luxury hotels, restaurants and delicatessens. As Zore Zalo is an extremely pure distilled spirit, containing approximately 43 per cent alcohol per volume, the client requested a packaging that would be clearly depictive of its character and would highlight its uniqueness.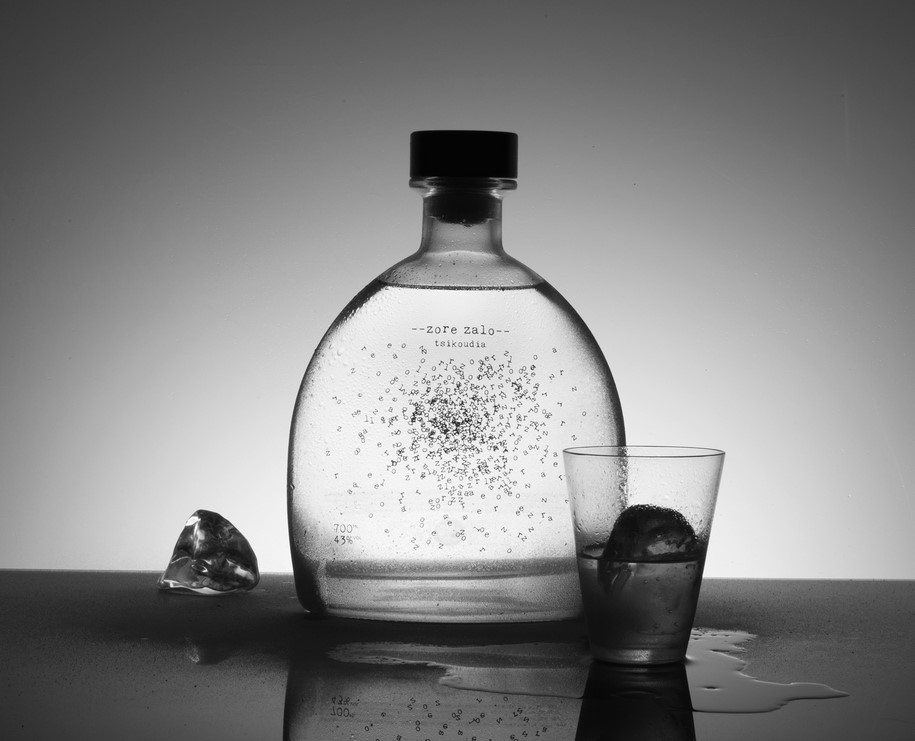 The name we created, comes from the Cretan dialect and means "difficult step", reflecting the elaborate and hand crafted way it is produced exclusively on the island of Crete, as well as its unique flavor which a truly powerful sensory experience. The design aims to express these product features and particularly the full flavor and purity that comes from its organic production, in a modern and minimalistic way, vividly presenting its bold masculine character and clarity.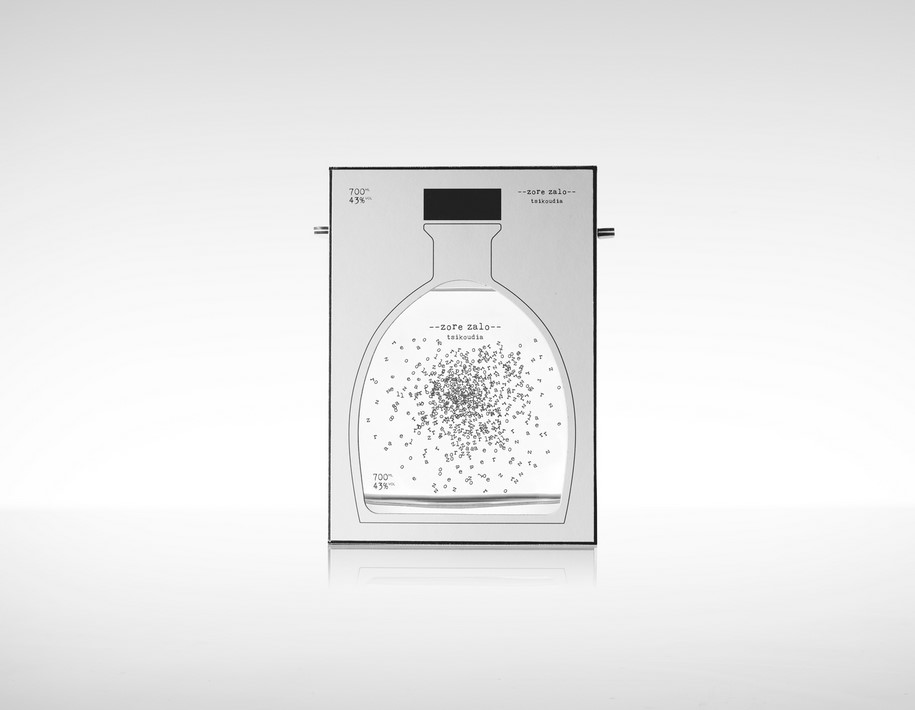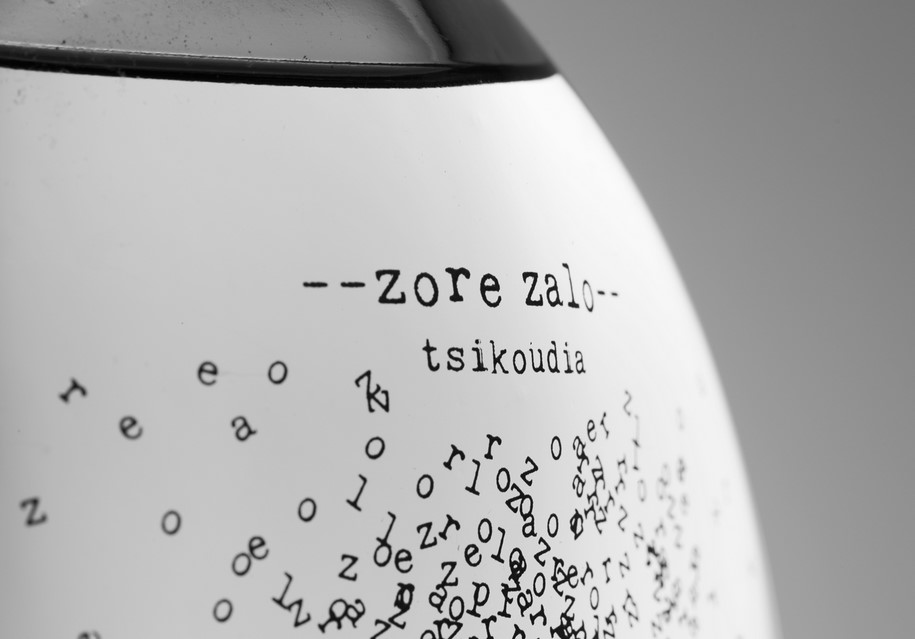 The work has been awarded with an Ermis Design Award 2016.
Credits
Creative Director: Dimitris Gkazis
Art Director: Dimitrid Gkazis
Copywriter: Sissy Caravia
Account Director: Effie Komninou
Production Supervisor: Akis Kantartzis
Printing: La Petite Jumelle
Photography: Dimitris Poupalos
Busybuilding Services
Brand Strategy
Brand Purpose, Vision & Values | Brand Positioning, Messaging & Story | Naming Systems | Brand Architecture
Brand Identity
Brand Look & Feel | Logotype | Corporate Identity | Iconography | Brand Guidelines
Brand Experience
Digital branding strategy | Digital Design | Packaging design | Print applications | Retail & Office Spaces | Exhibits & Trade Shows
busybuilding may also provide additional services (e.g. market research, industrial design, audio branding, brand loyalty programmes, event and print production etc.) through a carefully selected network of strategic partners.
READ ALSO:
Book Covers for the Foreign Literature Series, Ikaros Publishing by Illustrator and Graphic Designer Christos Kourtoglou