For its participation at the 18th International Venice Architecture Biennale through its national pavilion, France—under the coordination of the Institut français, with the partnership of the French Minister for Europe and Foreign Affairs and Minister of Culture—chose to be represented by the project Ball Theater. Ball Theater is a project by Gilles Delalex and Yves Moreau (Muoto) and Georgi Stanishev as lead curators, Jos Auzende as associate curator, Clémence La Sagna and Georgi Stanishev for the scenography and Anna Tardivel for the programming.  
-text by the authors
The Ball Theater is an installation designed to reawaken our desires for utopia.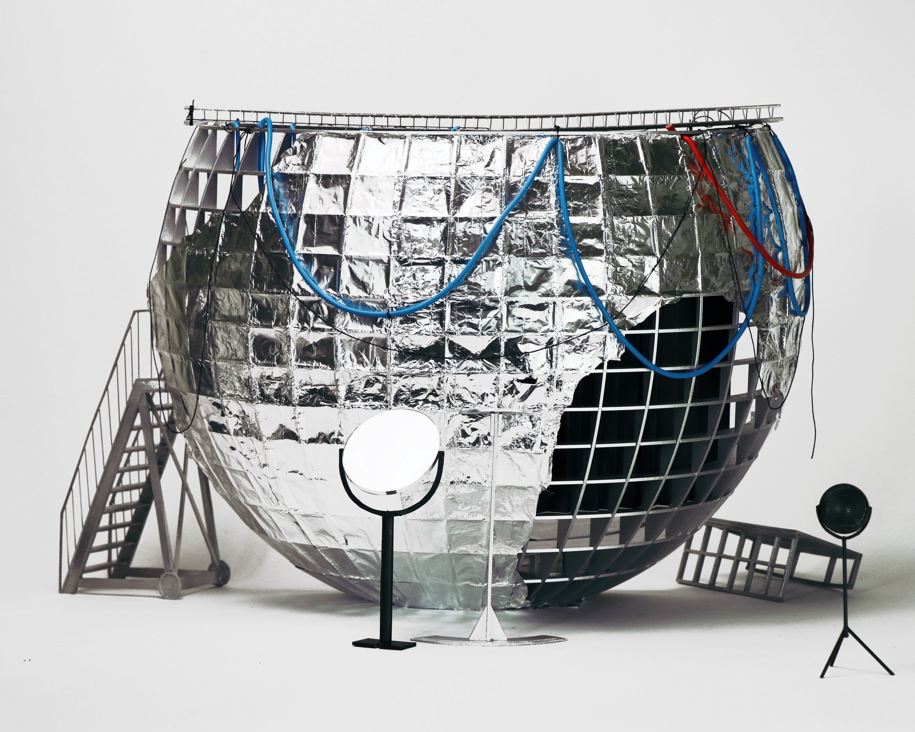 Its hemispherical shape elicits multiple images. It can be interpreted equally as a globe or as a mirror ball, a kitsch icon of an era when partying was still possible. This party aura suggests a new approach to today's crises, one in which the emphasis is no longer on emergency, but on the possibility of alternative futures.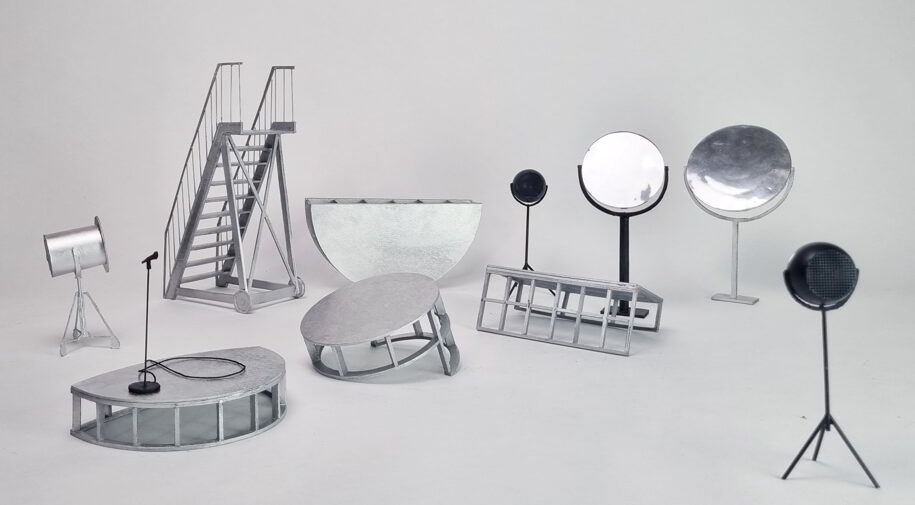 This is expressed in the theater for the duration of the biennale by an alternation between moments of contemplation and immersion in a world of sound echoing with foreign and far-off voices, and periods of intense occupancy in the form of variations on the theme of the "ball", an interplay of workshops-residences between artists, researchers and students.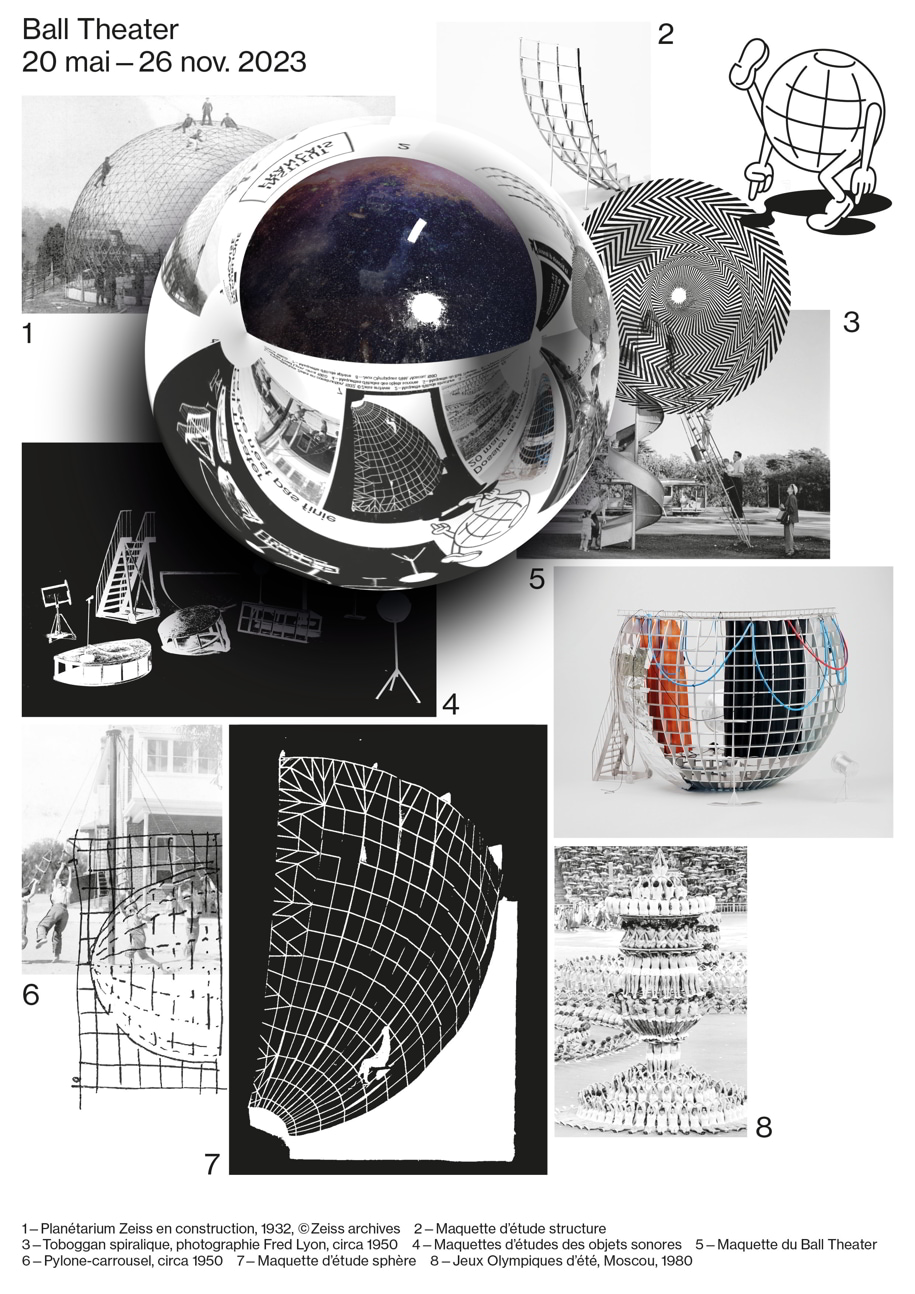 The architecture of the theater stands midway between structure and setting. The purpose of this scenographic dimension is – like in a real theater – to accommodate a stage, its performers and an audience. What it projects is nevertheless ambivalent, juxtaposing images as contradictory as the futuristic capsule and the primitive hut.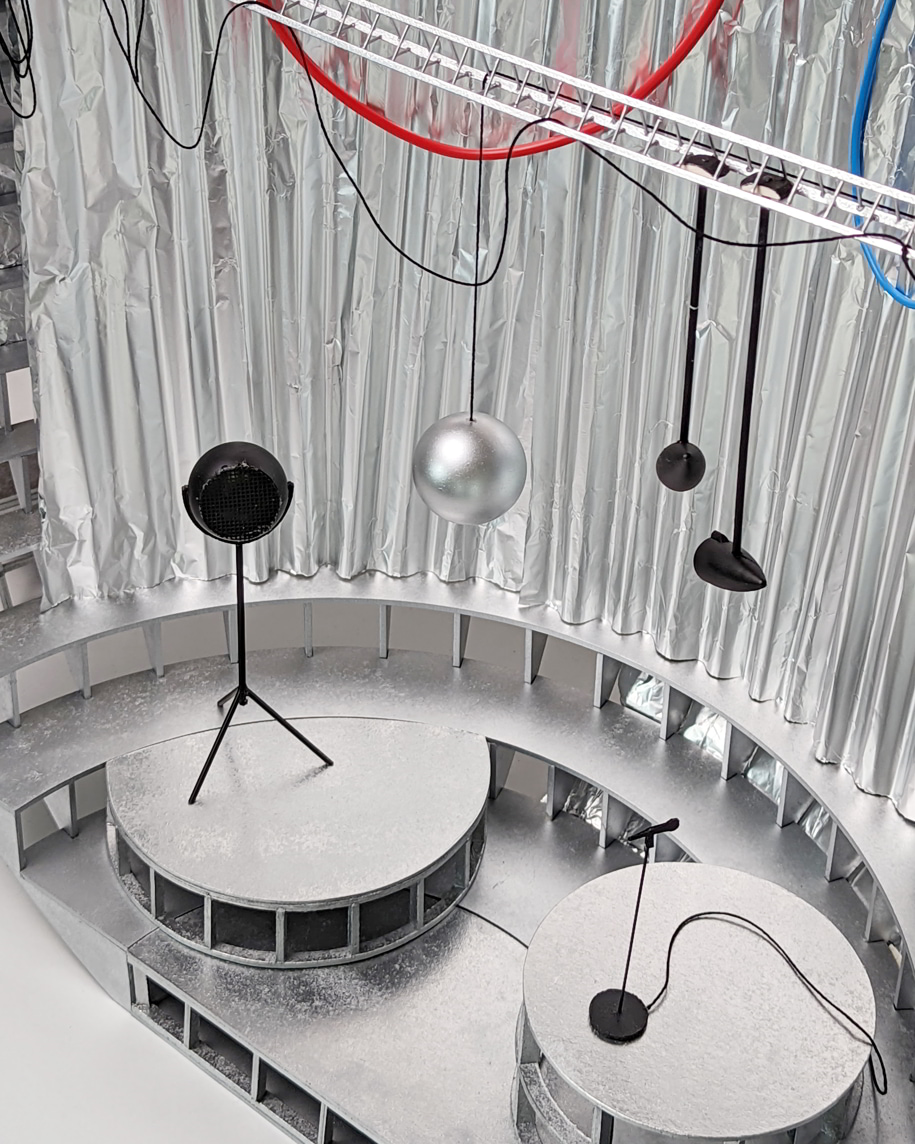 In this way, it reflects our contrasting feelings of hope and nostalgia. Our desire to rebuild a future that belongs to the past by recycling a host of found objects.
As a result, the theater experience raises more questions than it answers. What is the origin of this demi-sphere? Who lives in it? What is it for? How did it get there? What are the shards of voices, whispers and radiophonic interferences emanating from its loudspeakers telling us? Has it just landed or is it about to take off? These are the questions that we ask ourselves in an uncertain world: should we land or take off? Should we get close to things, create new communities, erase distances and distinctions, or conversely withdraw and remain aloof? How to choose? How to reinvent our relationship to this world in its quest of a future?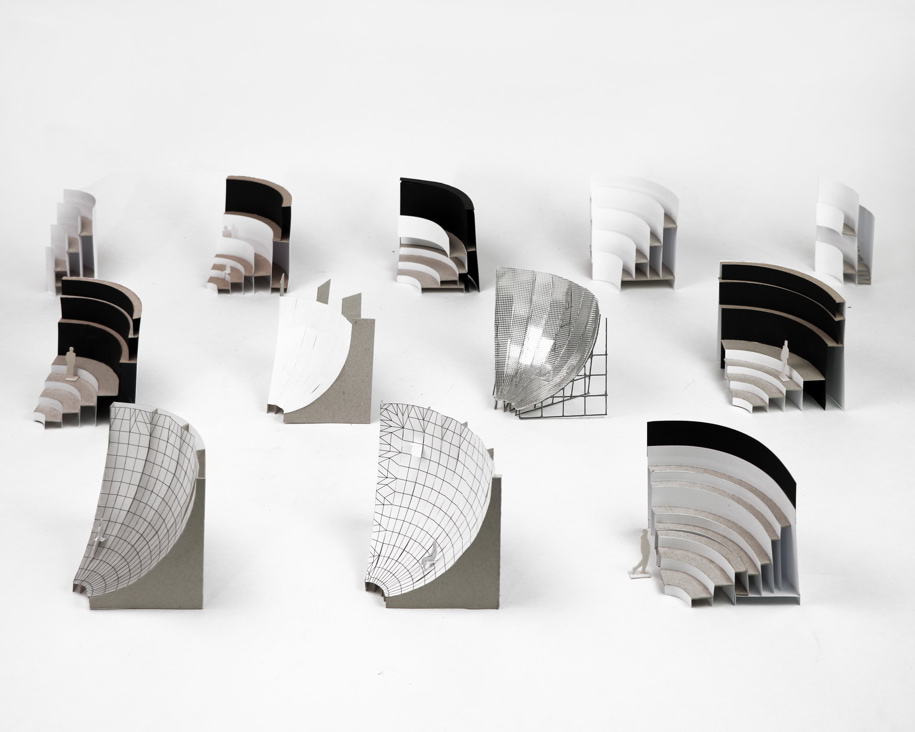 The installation is complemented by a photo novel conceived and imagined by the illustrator Ugo Bienvenu. The novel emphasises the installation's fictional side by retracing the story and odyssey of the demi-sphere in the landscape of an abandoned city now inhabited only by children and robots.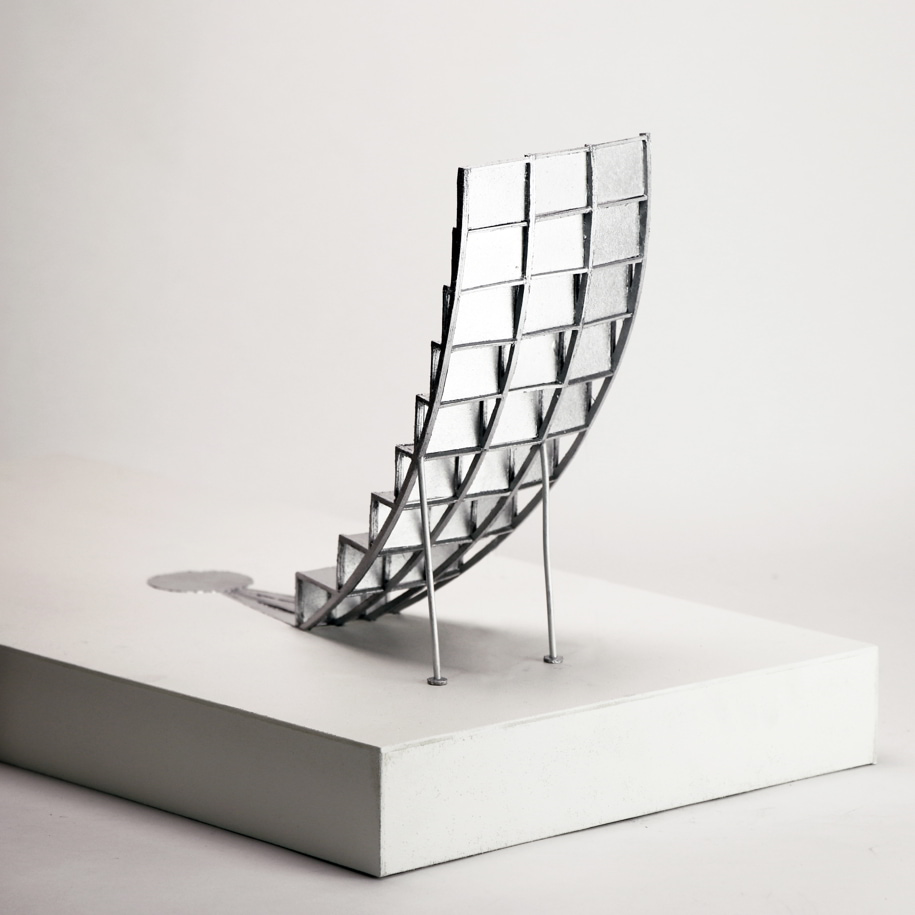 It reveals how it was built, the origin of the objects that surround it and its future destinations.
Facts & Credits
Exhibition Venice Architecture Biennale
Pavilion French
Curation Muoto & Georgi Stanishev
Duration May 20th-November 26th 2023
Location Venice, Italy
Venue Giardini
READ ALSO:
Clap Studio recreates an Aster field with real and conceptual flowers at the interior of Septiembre Clinic