The natural elements of the field (steep slope, olive grove, panoramic sea view) act as the "receptor" of the 500m2 residence, which arises as a complex system of 8 different space types, interacting differently with the surroundings. The overhang of the master bedroom, the cave spaces of the bedrooms, the infinity pool, the floating terrace, the filtered promenade (curtain of vertical glazing), the atrium and the skylight compose a multidimensional narrative landscape.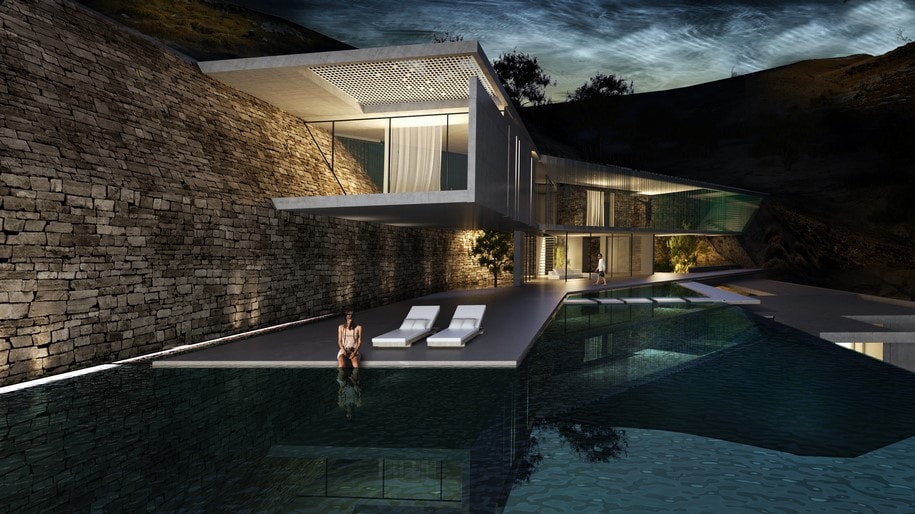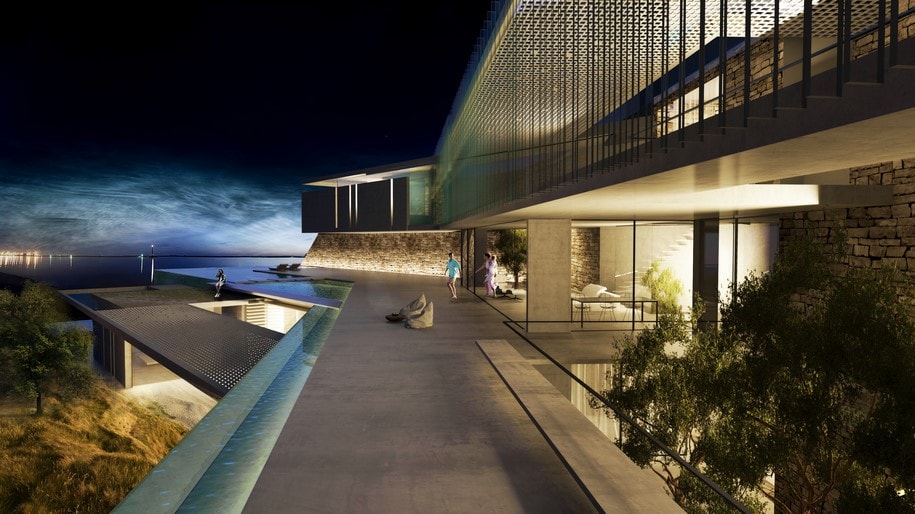 The core of this system is a curved retaining stone wall.  The wall creates a cavity in the rock, sheltered from the wind and open to the wide range of the sea view. It also serves as the connecting element – axis – around which the interior and exterior spaces are articulated.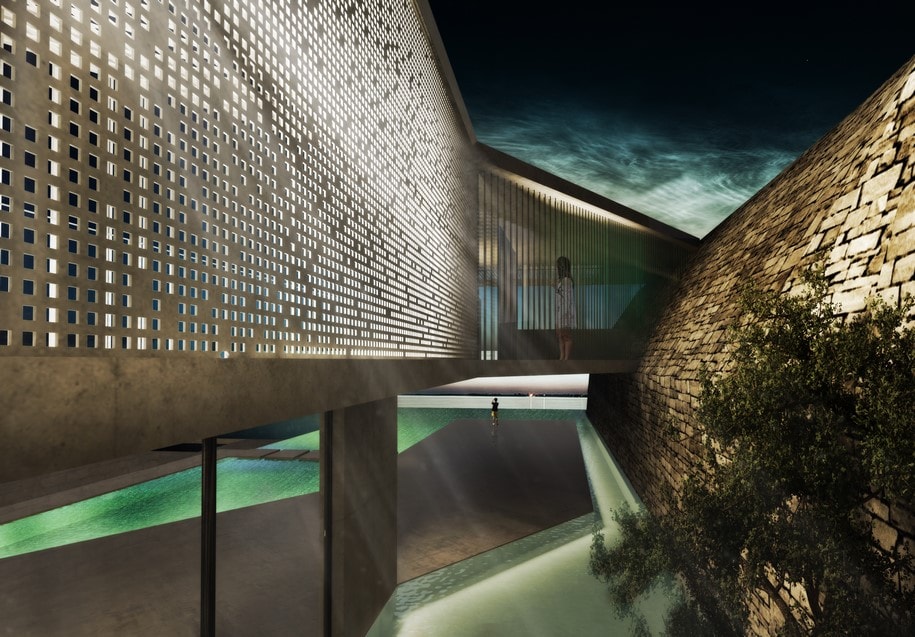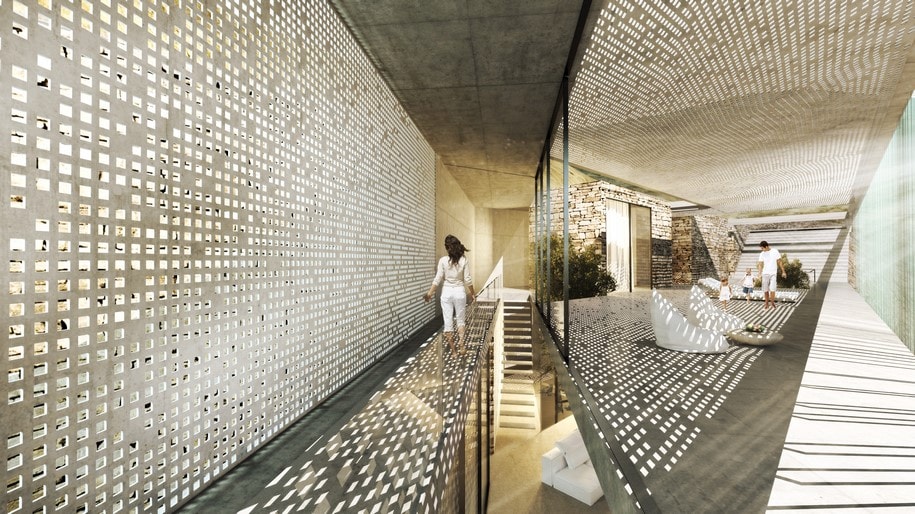 The linear layout of the wall indicates a dynamic relationship with the ground. The spatial narrative unfolds on the terrain and opens towards the "outside", the water and the air: On the Southeast edge of the wall, the spaces are attached to the ground and when heading to the West, they hover above it tending to "reach" the line of the horizon.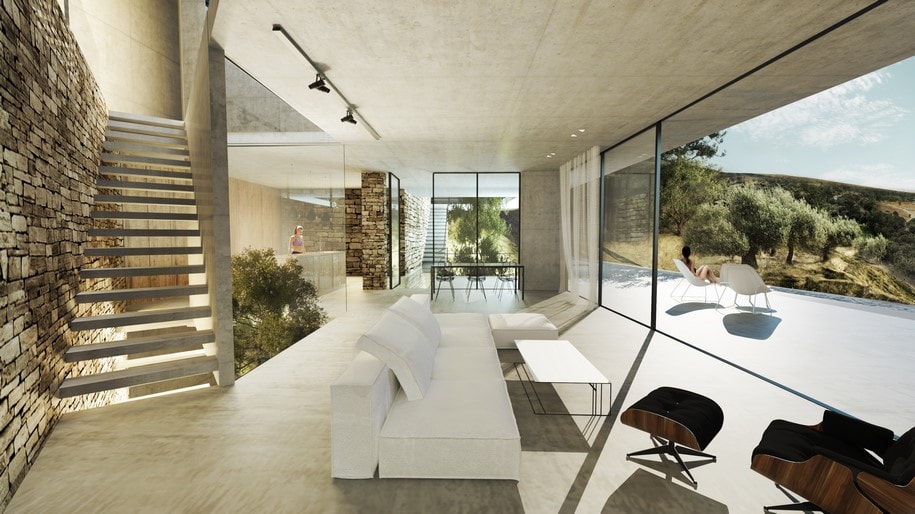 The roughness and transparency of the chosen materials (stone, exposed concrete, glass) intensify the oppositional relationship and the harmonious coexistence of the residence's dipole between natural and artificial.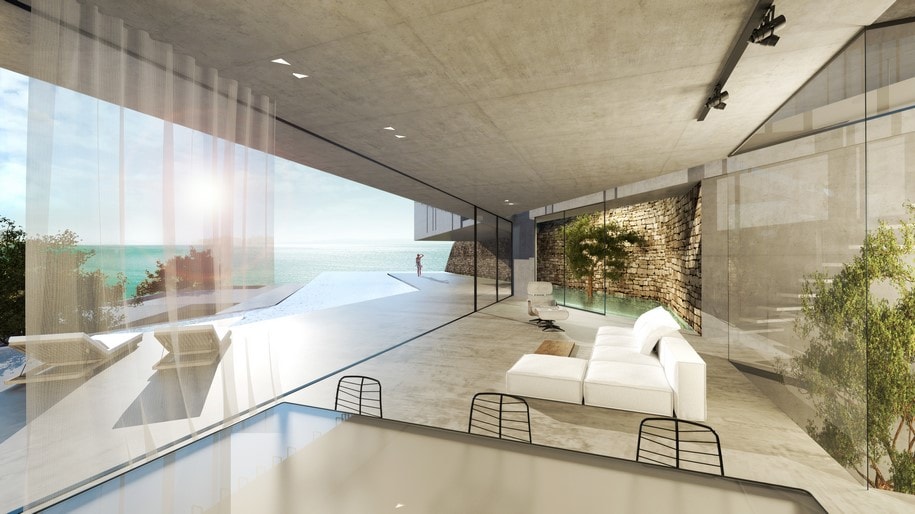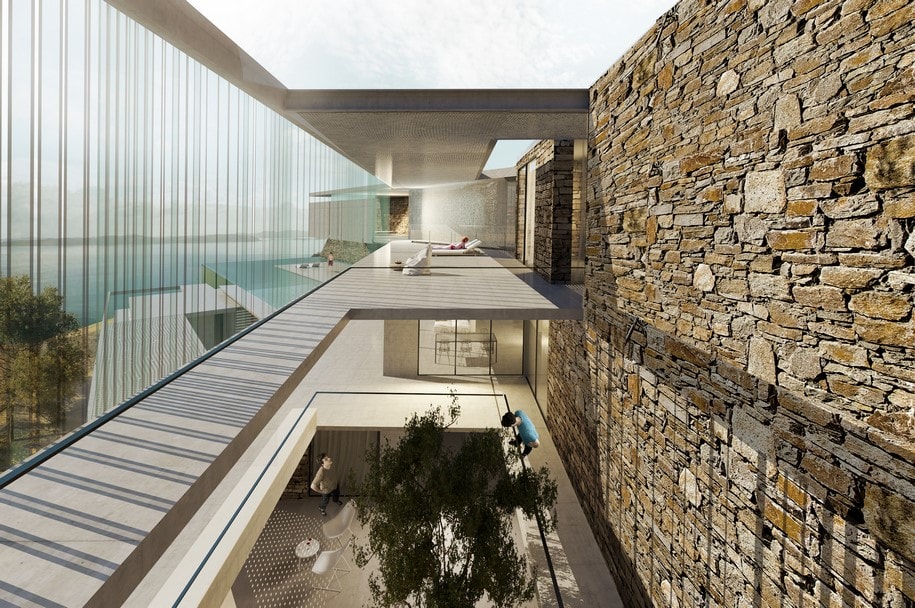 The spaces are developed on 3 levels. The Intermediate level is the expansion of the main living areas and functions as an horizontal axis, as the 2 other levels develop symmetrically above and under it. The flexible design provides the possibility of autonomy for each level as the spaces can be accessed by separate entrances.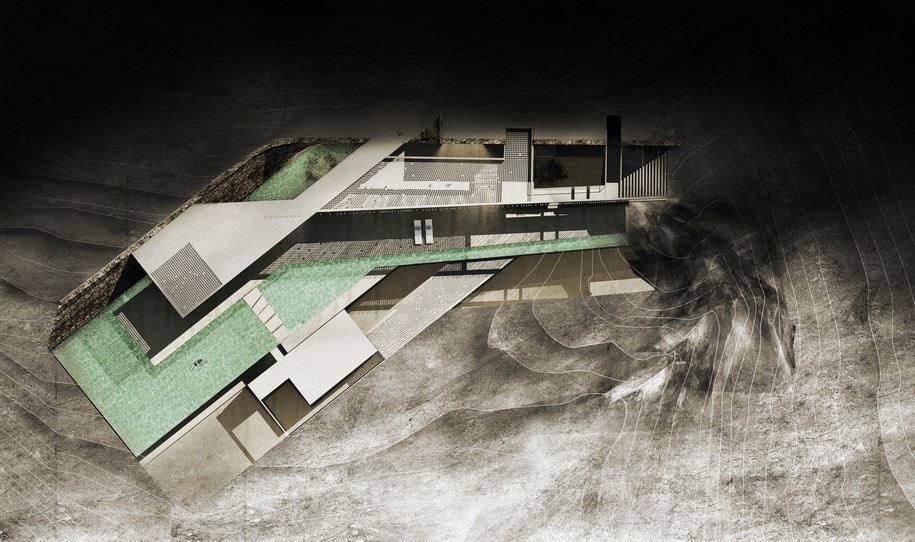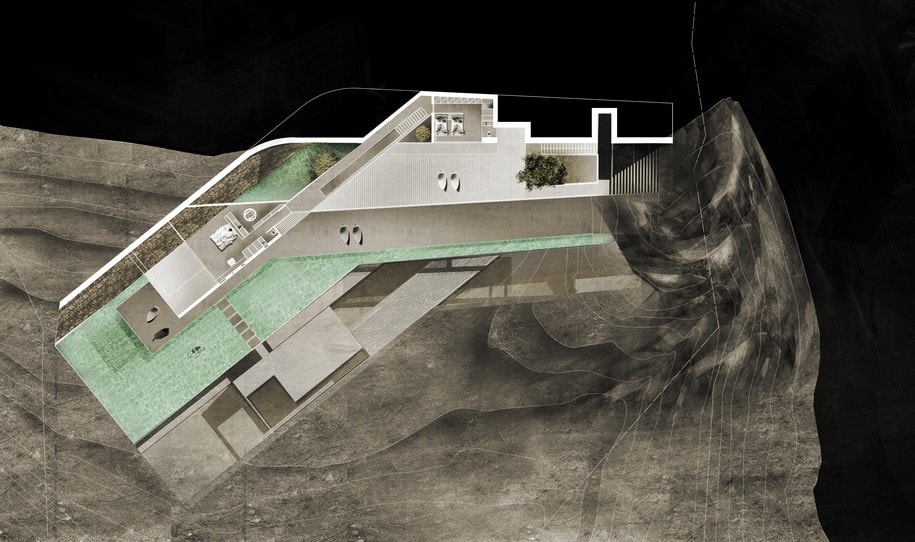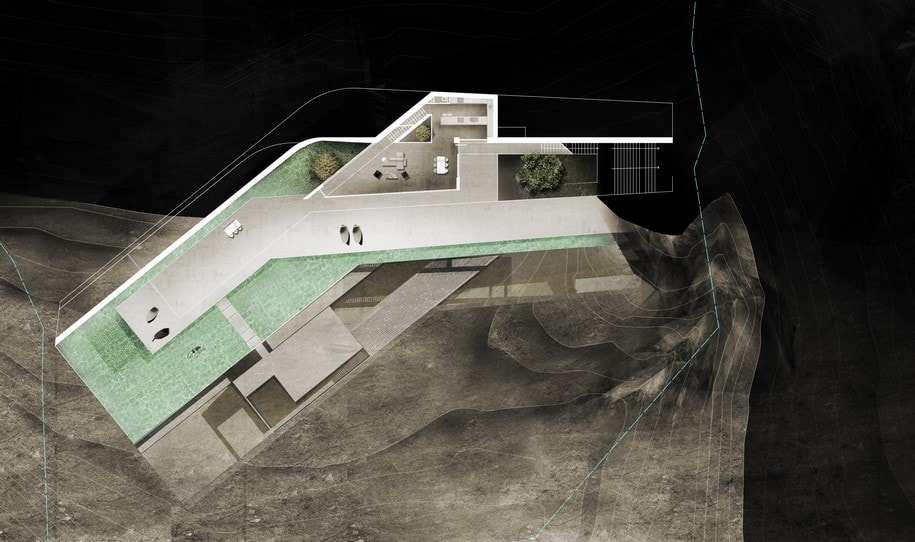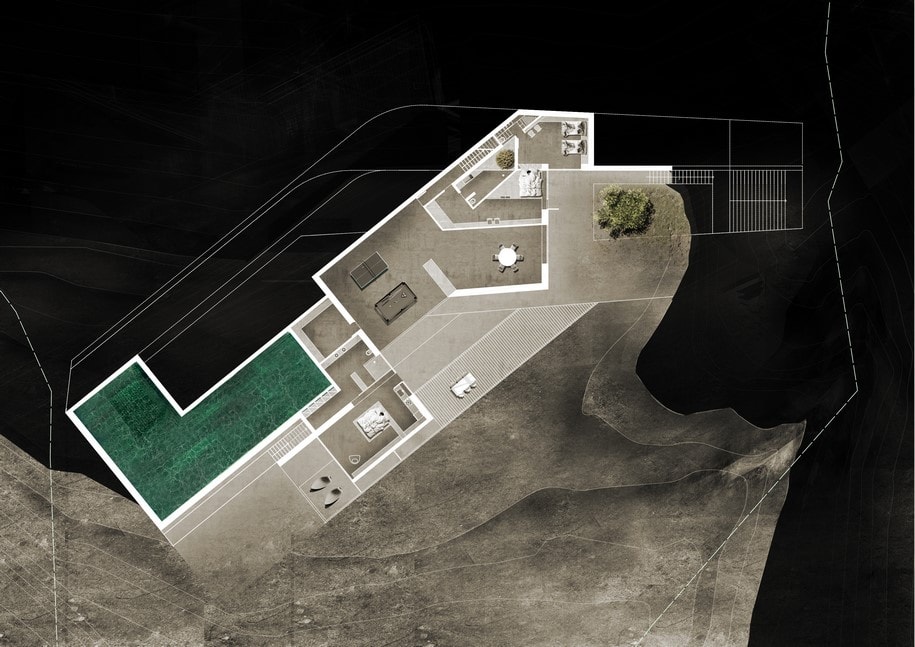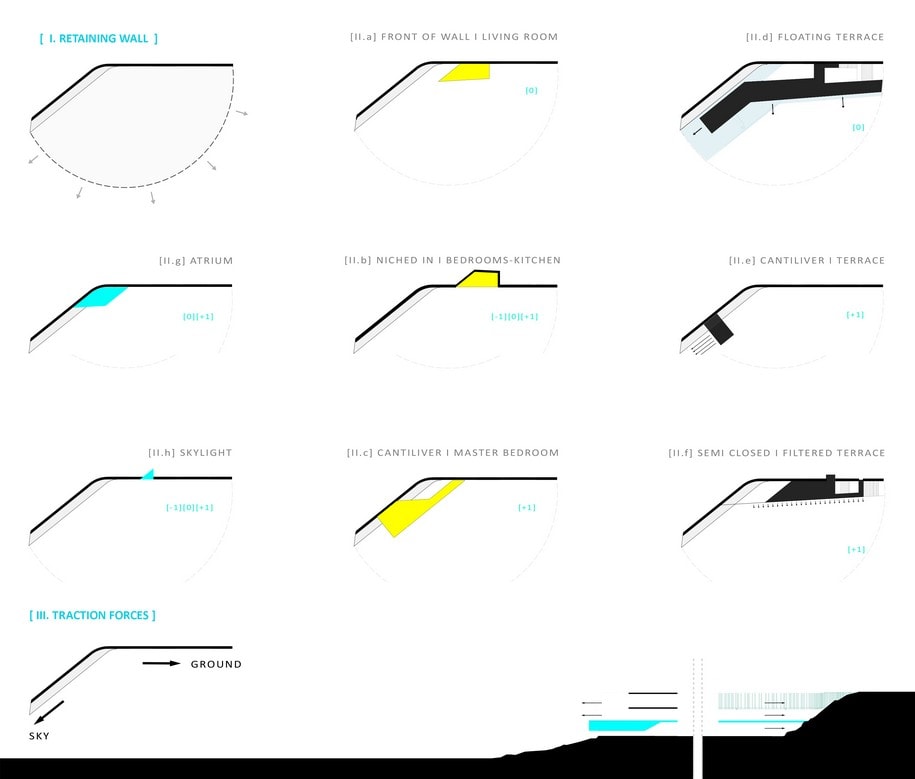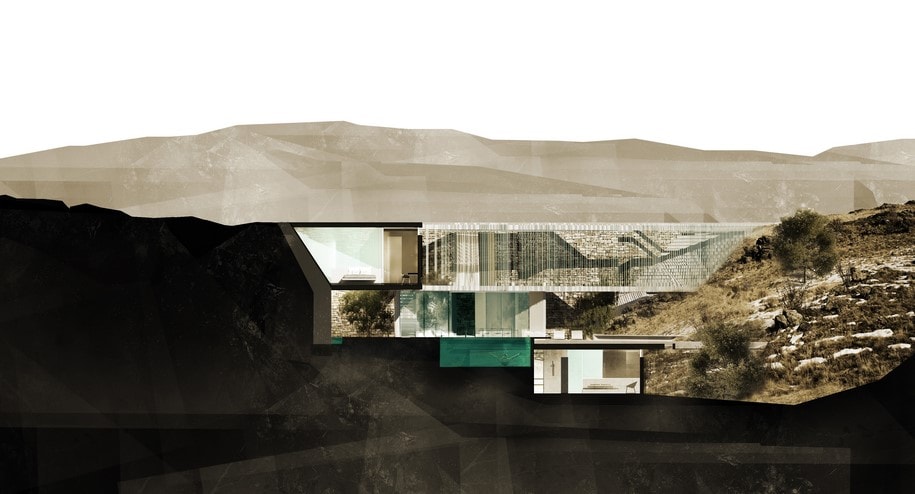 Facts & Credits:
Team: Iliana Kerestetzi, Katerina Daskalaki
Collaborator: Christina Tsakiri
READ ALSO:
A Rough Cave House in Spain / UMMOestudio