In 2015, OOAK architects won an invited, international competition to design a condominium building at the New Providence island in the Bahamas. The given brief was to create a residential building with luxury apartments.

"The question we raised our selfs was: what is luxury today?"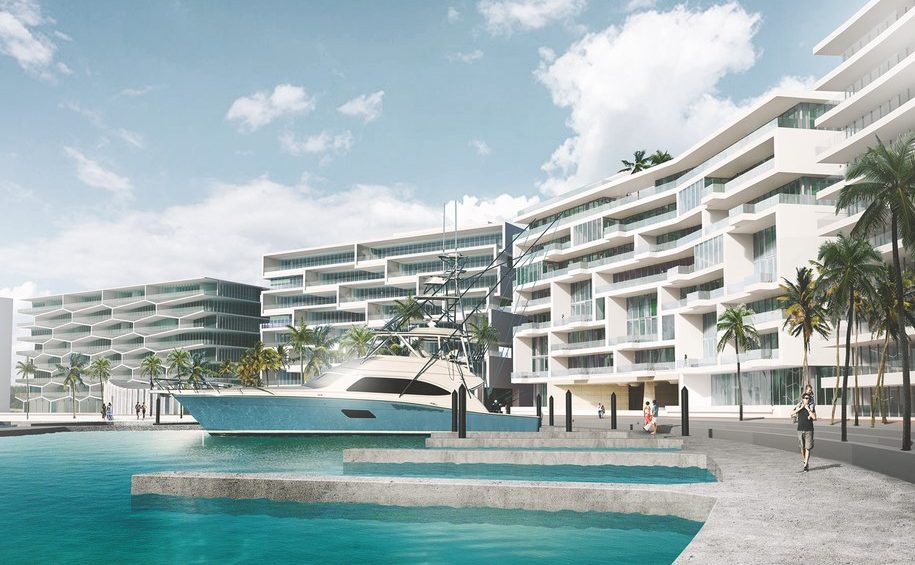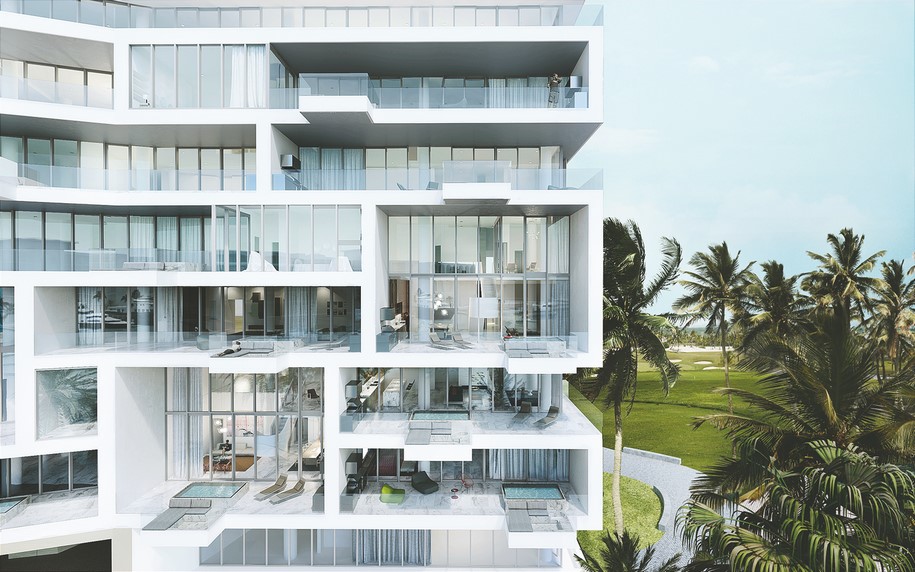 "We believe that luxury 2.0 is something bespoke and unique, a playful, fun experience reflecting individual dreams and fantasies. We wanted to create a variety of bespoke apartments each with different qualities and experiences that would come together in one building."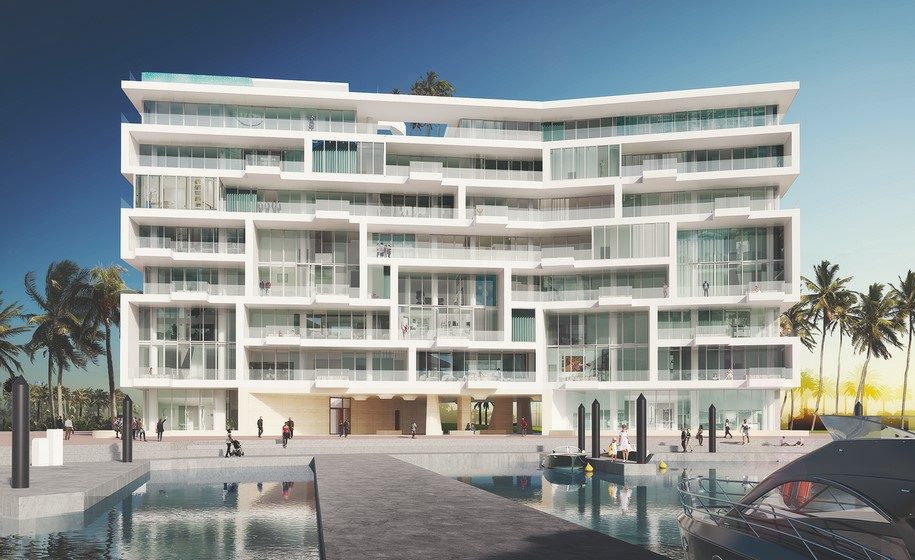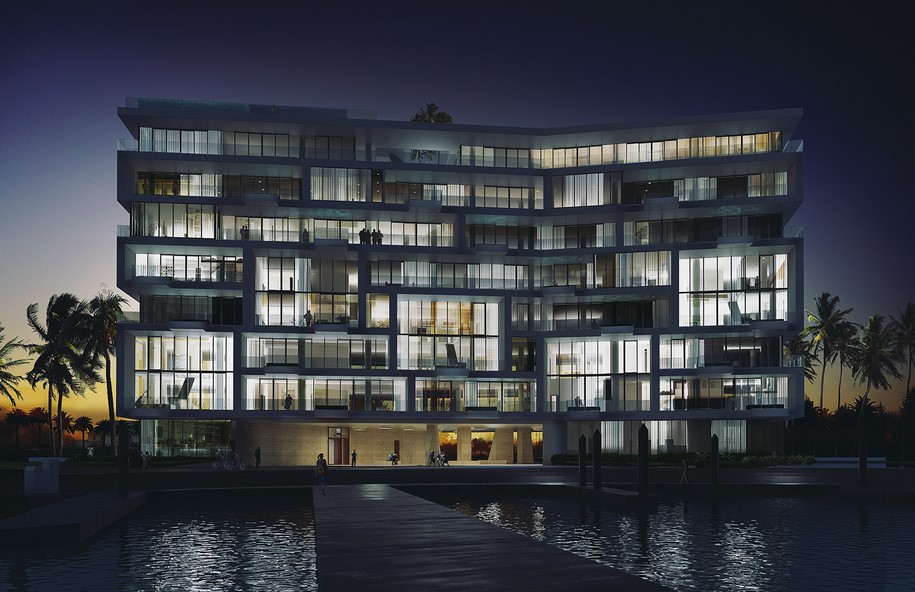 The unit types described in the brief were reinterpreted and two new typologies were introduced to provide a wider range of unique apartments.

These include a number of two level "duplex" apartments boasting panoramic marina views and a unique double height space with 26ft ceilings.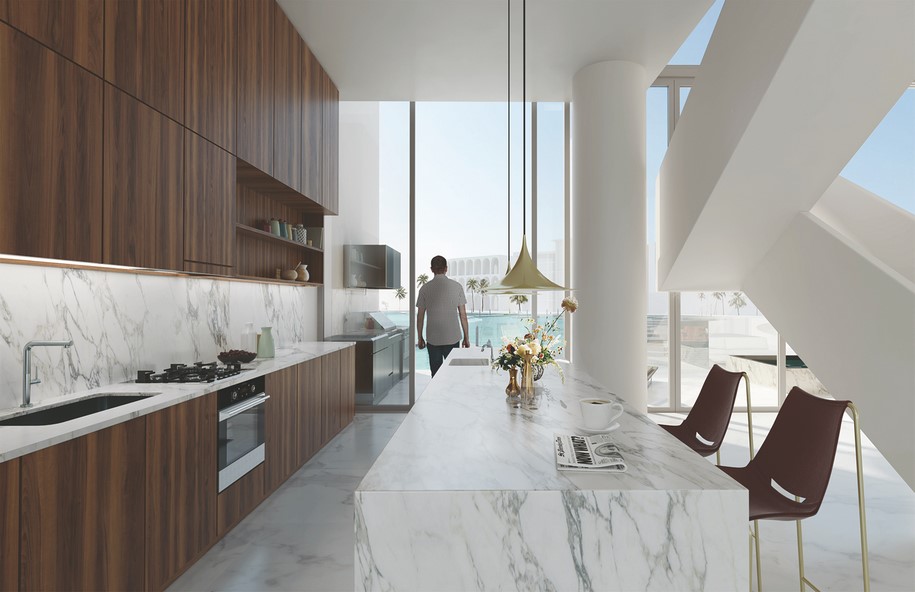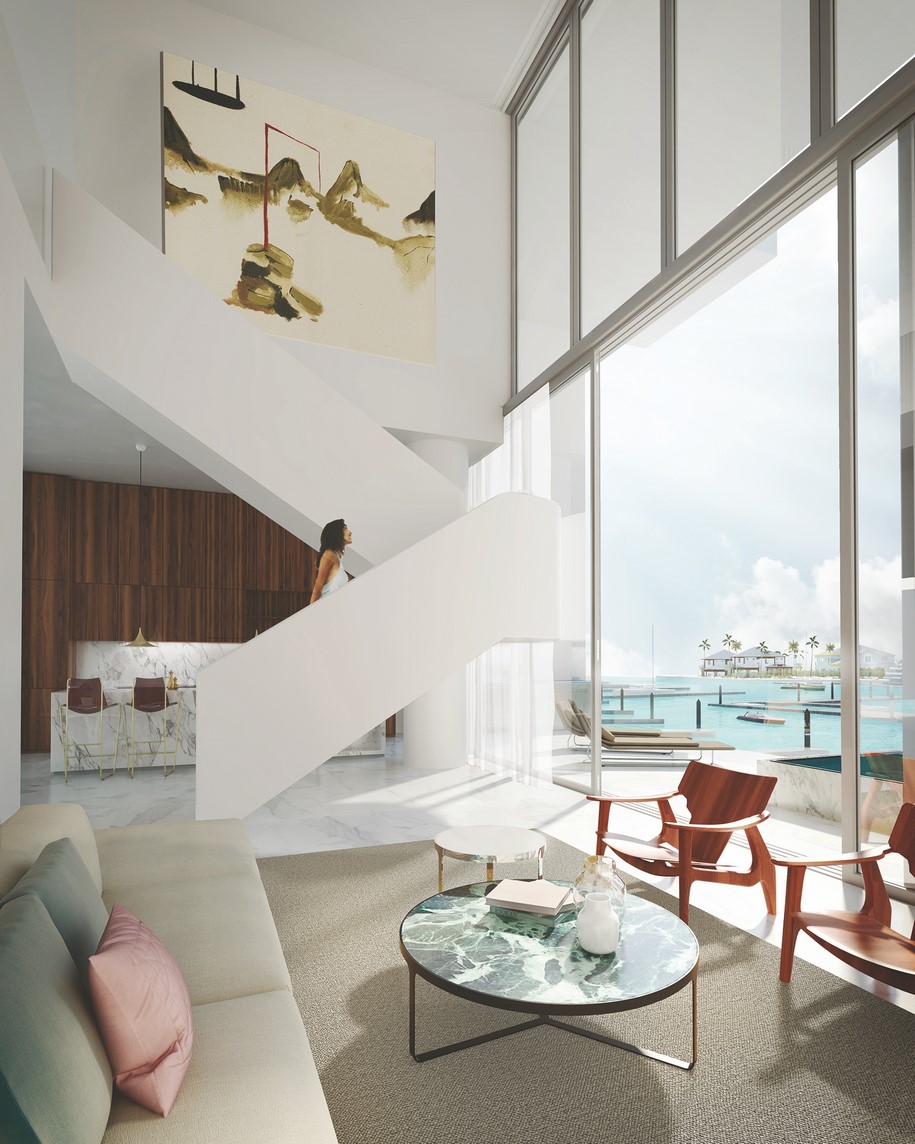 "How can a variety of bespoke luxury apartments come together in one building?"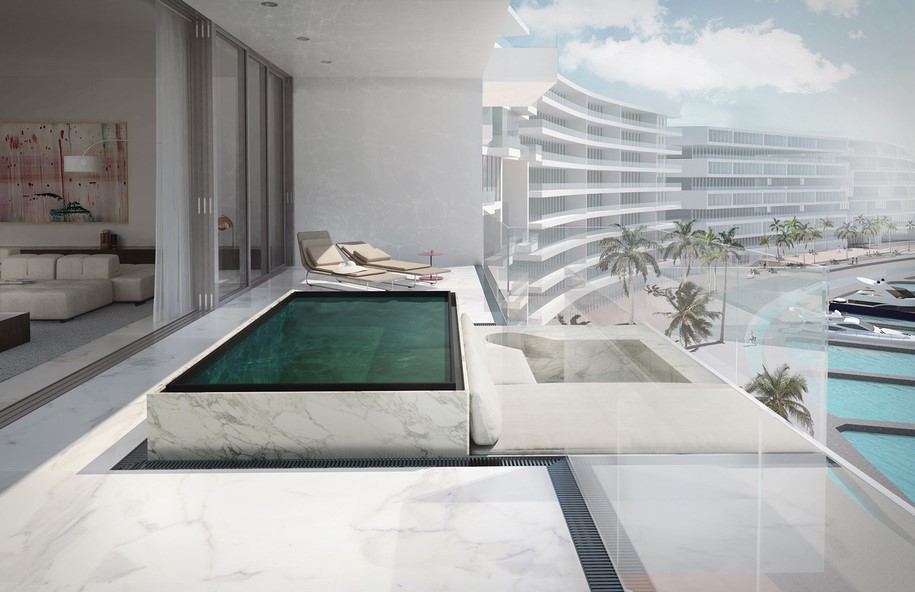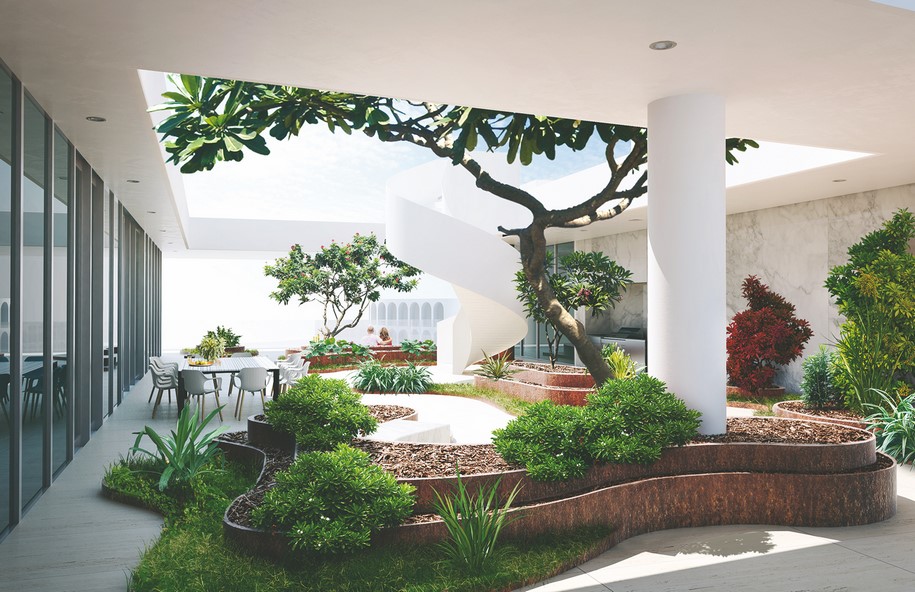 All the apartments have daring cantilevered pool lounges that extend beyond the edge of the building.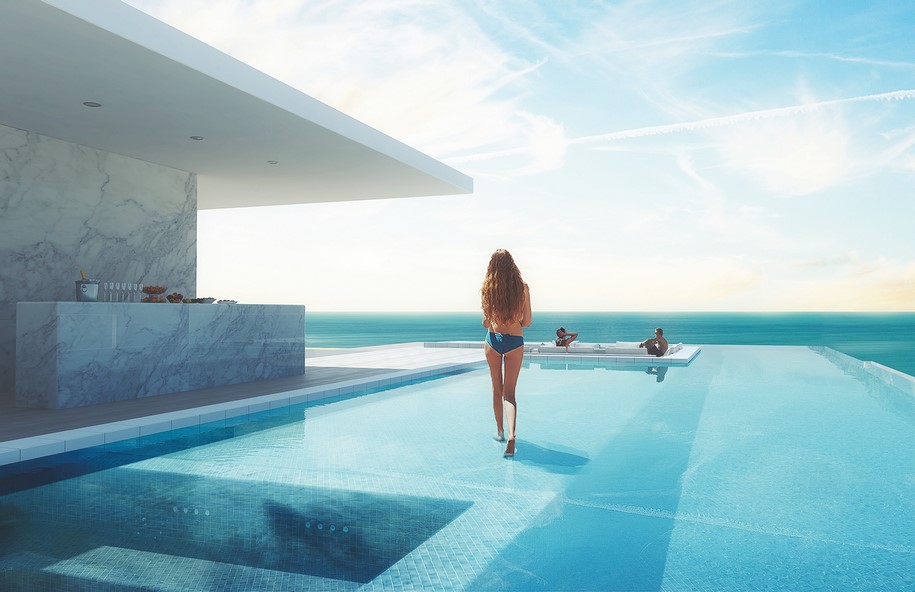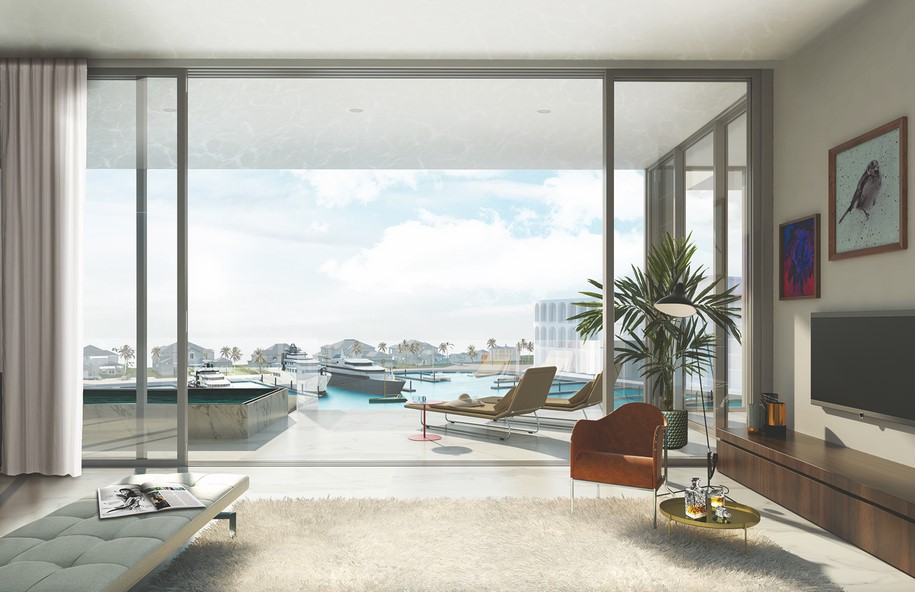 These lounges offer uninterrupted 180 degrees views of the Marina. Some of the other additional bespoke features include an outdoor foyer, unique vestibules, rooftop pools and summer kitchens all contributing to the multiple experiences and character of Tetris.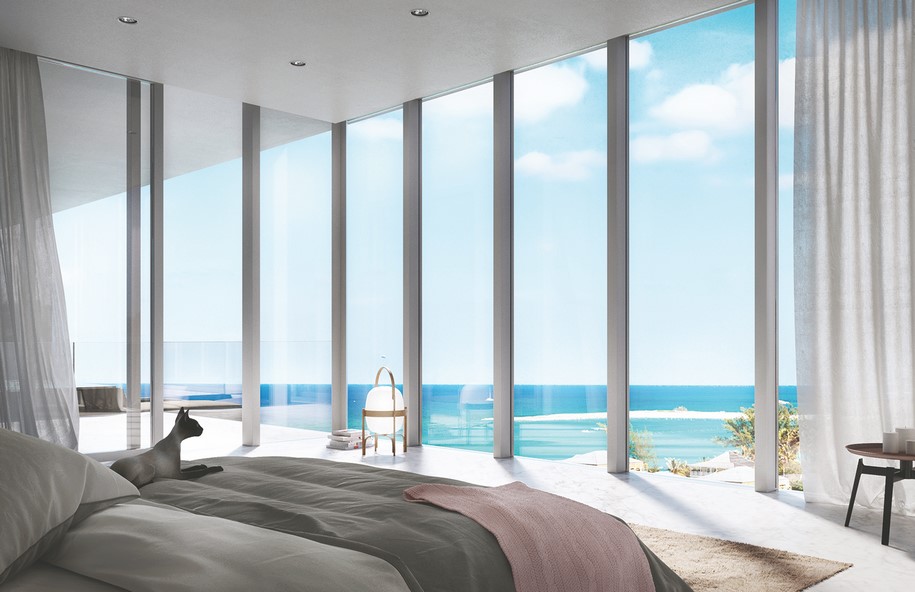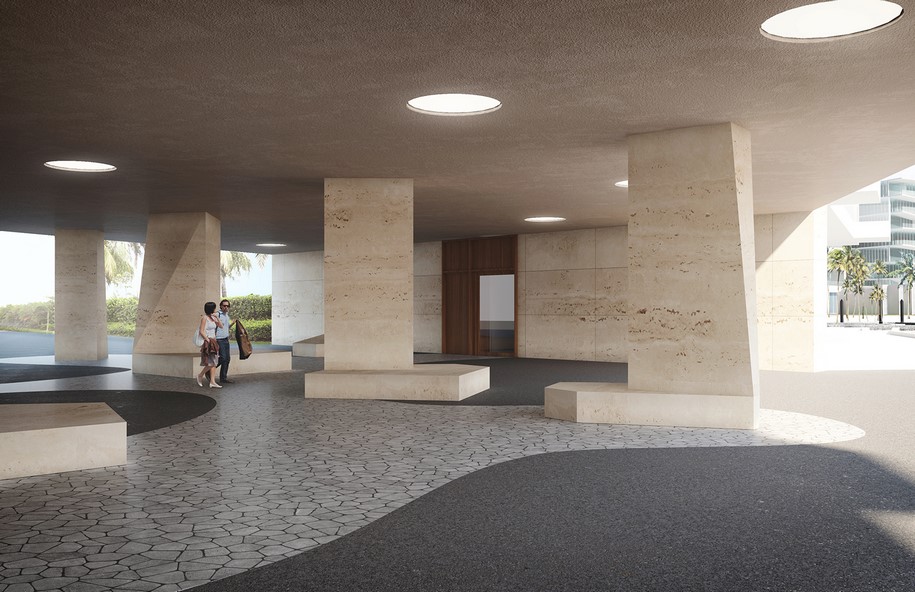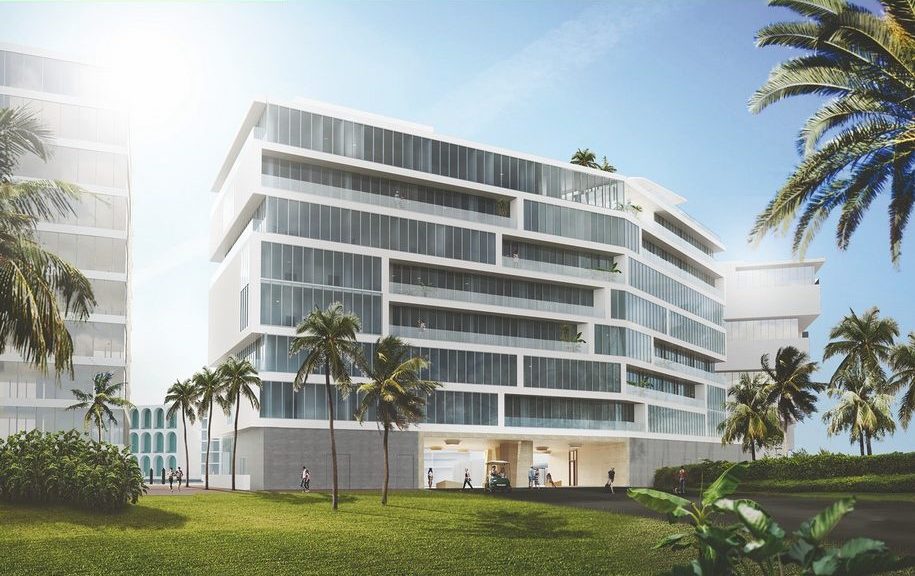 Plans & model: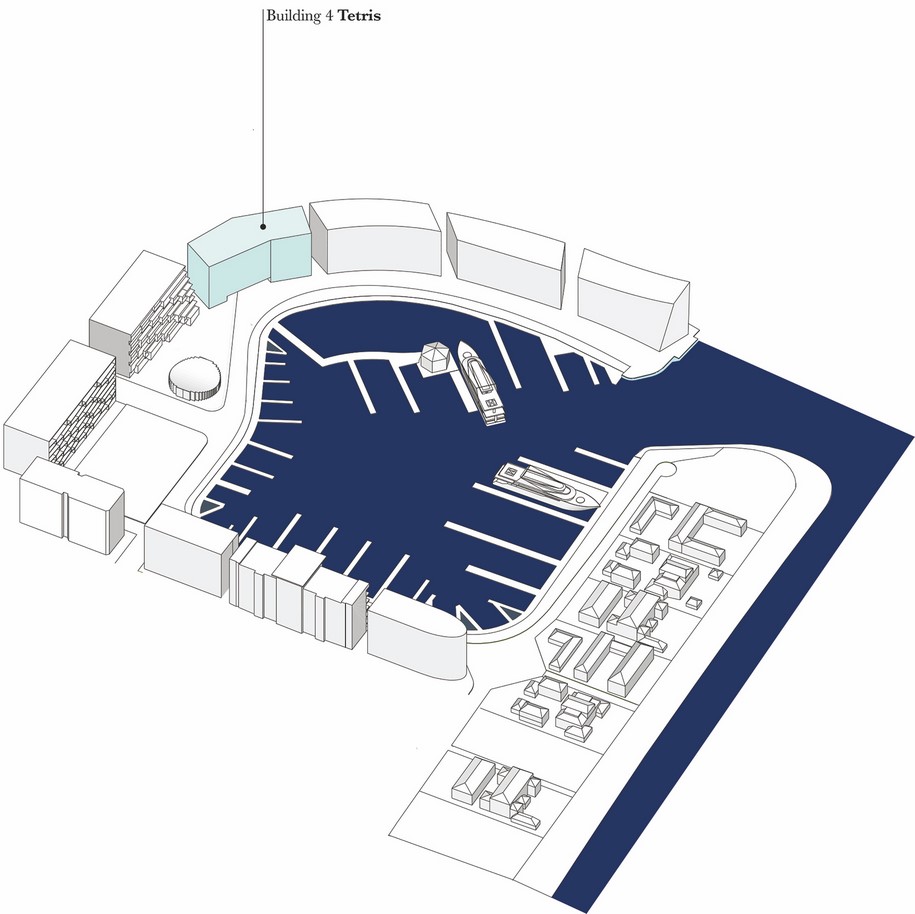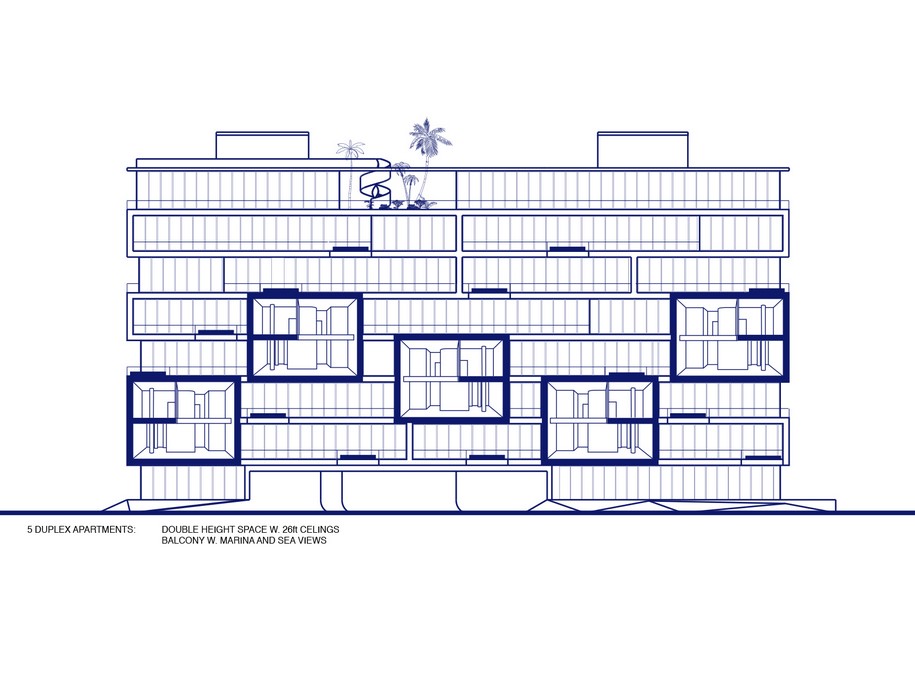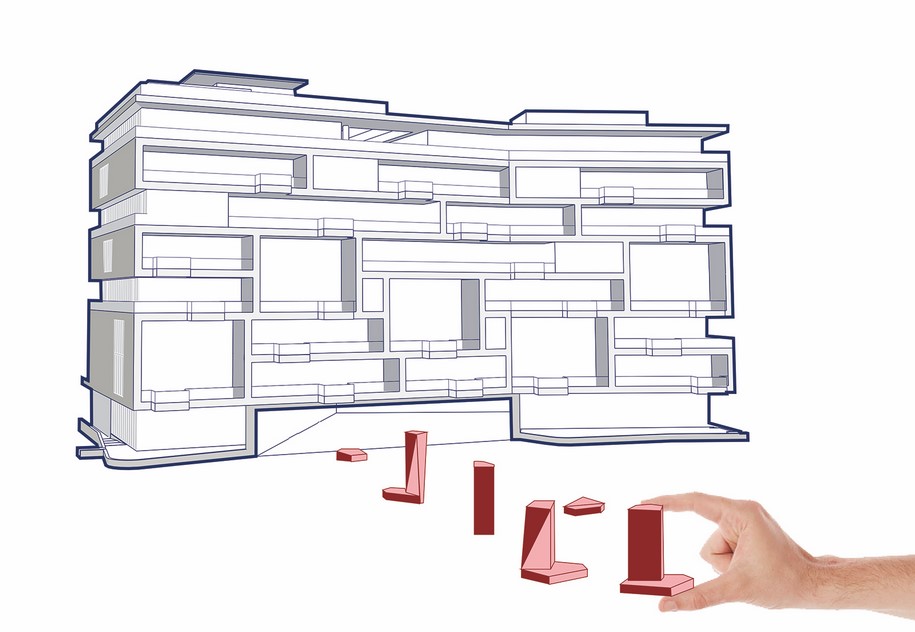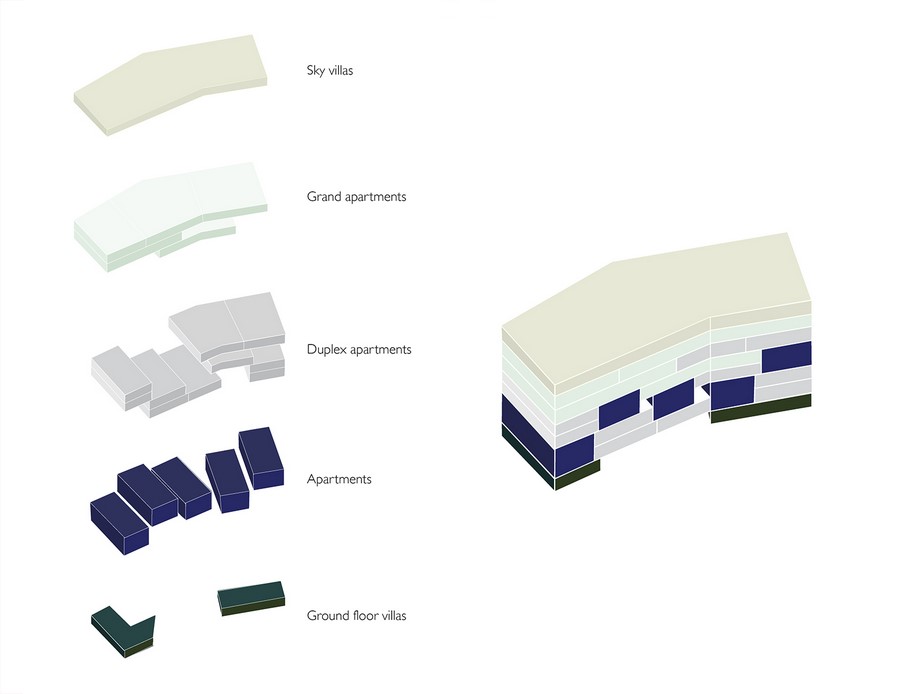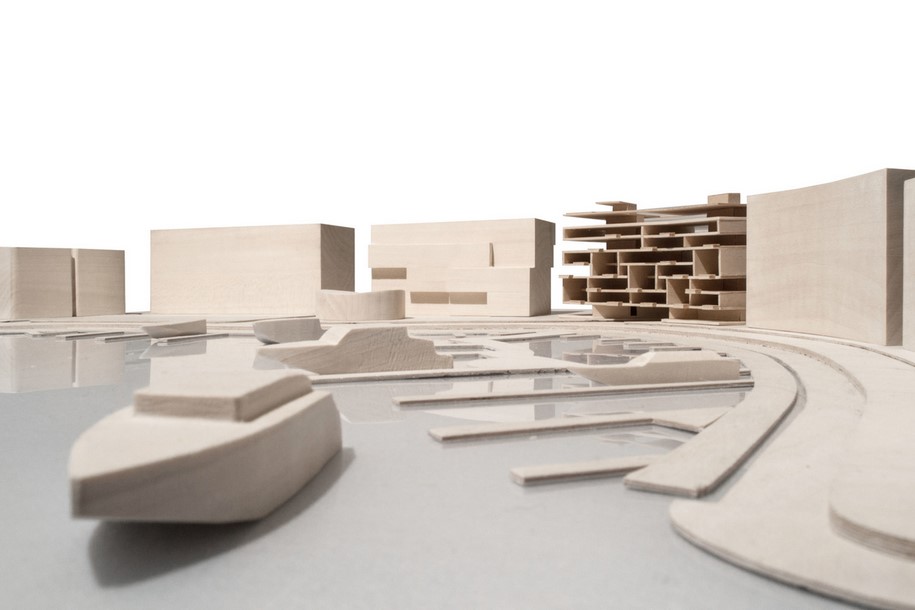 Facts & Credits:
Project title: TETRIS
Architects: OOAK architects
Team: Marie Kojzar, Maria Papafigou, Johan Annerhed, Alexandros Gerousis, Erik Lundqvist, Jarlath Cantwell, Kuba Kolec, Julia Moore, Ali Mehrvash, Mikaela Stenfalk
Status: ongoing
Program: apartment building
Area: aprox.18000 m2
Location: New Providence, The Bahamas
Year: 2015 – ongoing

Construction on Tetris started recently and is expected to be finished in 2020.
---

About OOAK architects

OOAK is a Stockholm based architecture studio that was founded in 2013 by Maria Papafigou and Marie Kojzar. Previously both partners have studied and worked abroad, winning acclaim for their work. Maria previously ran paan architects in Athens together with partner Johan Annerhed.
Today the studios work spans projects of different scales, from interior design and private villas to master planning. Being active in different environments has contributed to an interest and ability to understand the characteristics of each project and develop it based on its own particularities. OOAK combine a creative design process with a passion to design spaces with a distinct identity. We are committed to ambitious and innovative design, always with a specific attention to detail.
READ ALSO:
Suspended Patio House / 3322 studio – Broides Architects