Tense Architecture Network's entry for the "Complex of Facilities for Common Interest"  architectural competition proposes, instead of a centrally built assembly, a dominant public void.
-text by the authors


The composition's main aim is to preserve and highlight the open-air character of the site. The presence of the former Papafi Stables ensured the existence of a considerable urban void between dense building blocks.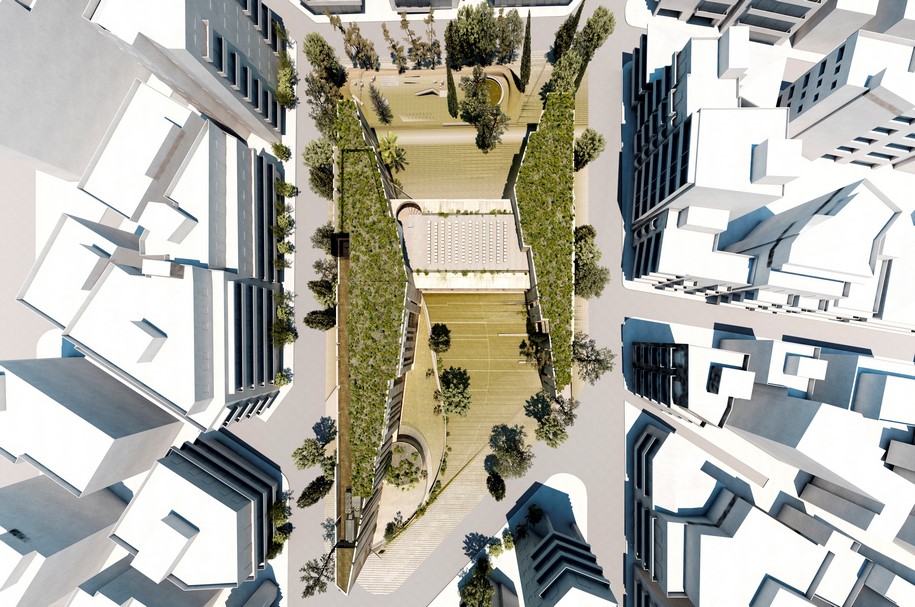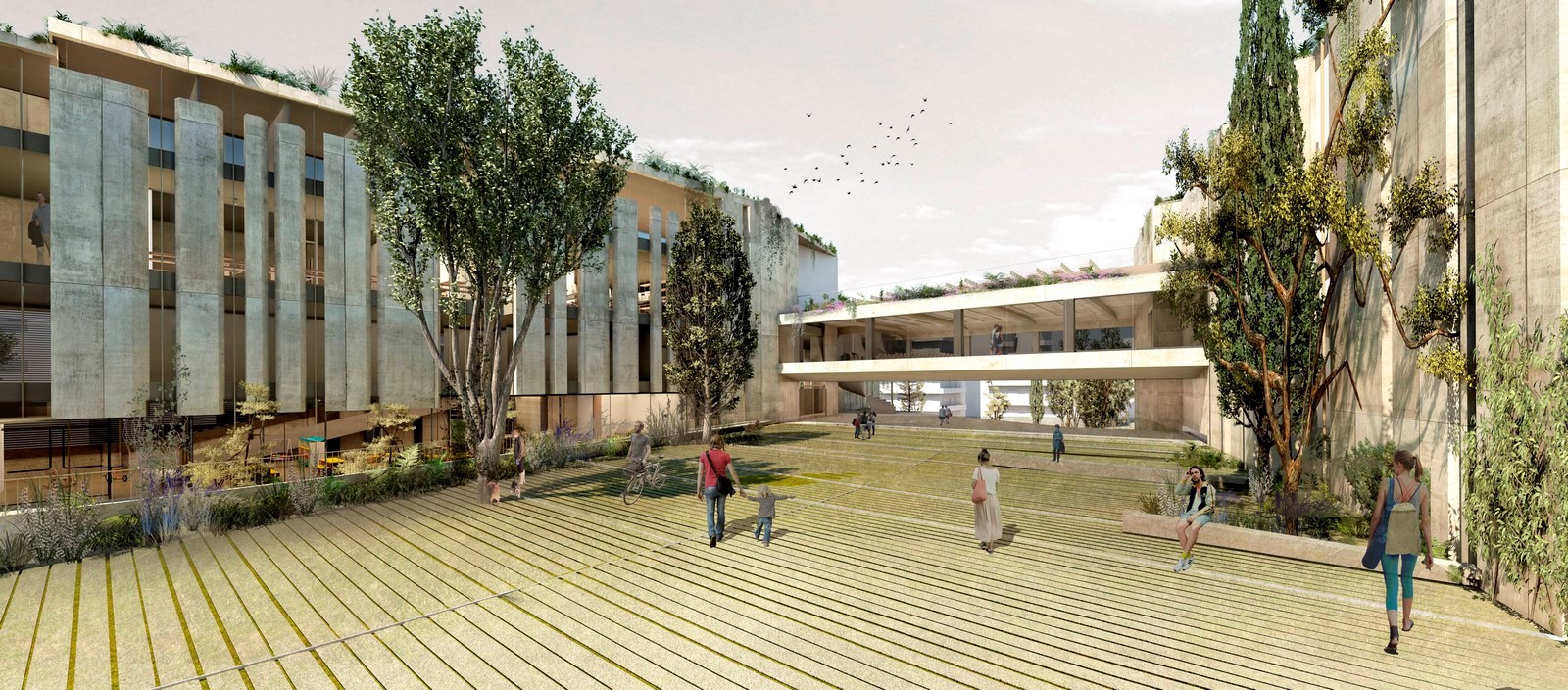 The proposal therefore distances itself from the placement of a centrally built assembly which would necessarily create residual outdoor spaces and destroy that character.  
In contrast, it is defined through a dominant public void – at the same time nurturing it and being nurtured by it:
Two parallel boundaries, towards north and south respectively, define a wide, open green space, protecting and highlighting it, while ensuring the continuity with the transversal pedestrian and playground area.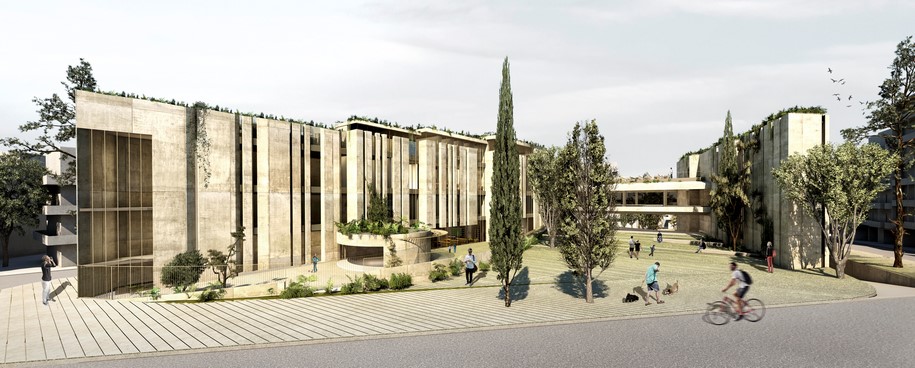 Connected via a suspended bridge which accommodates the multipurpose elevated Hall, these structural boundaries host the spaces of the Community Center.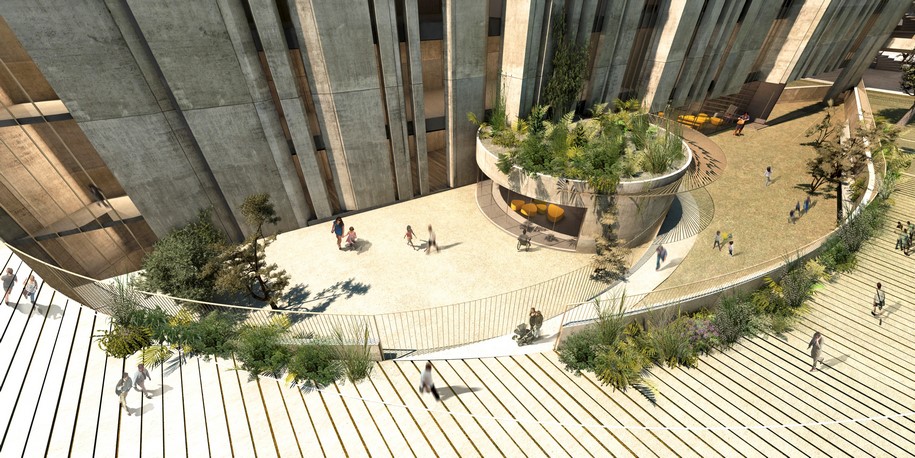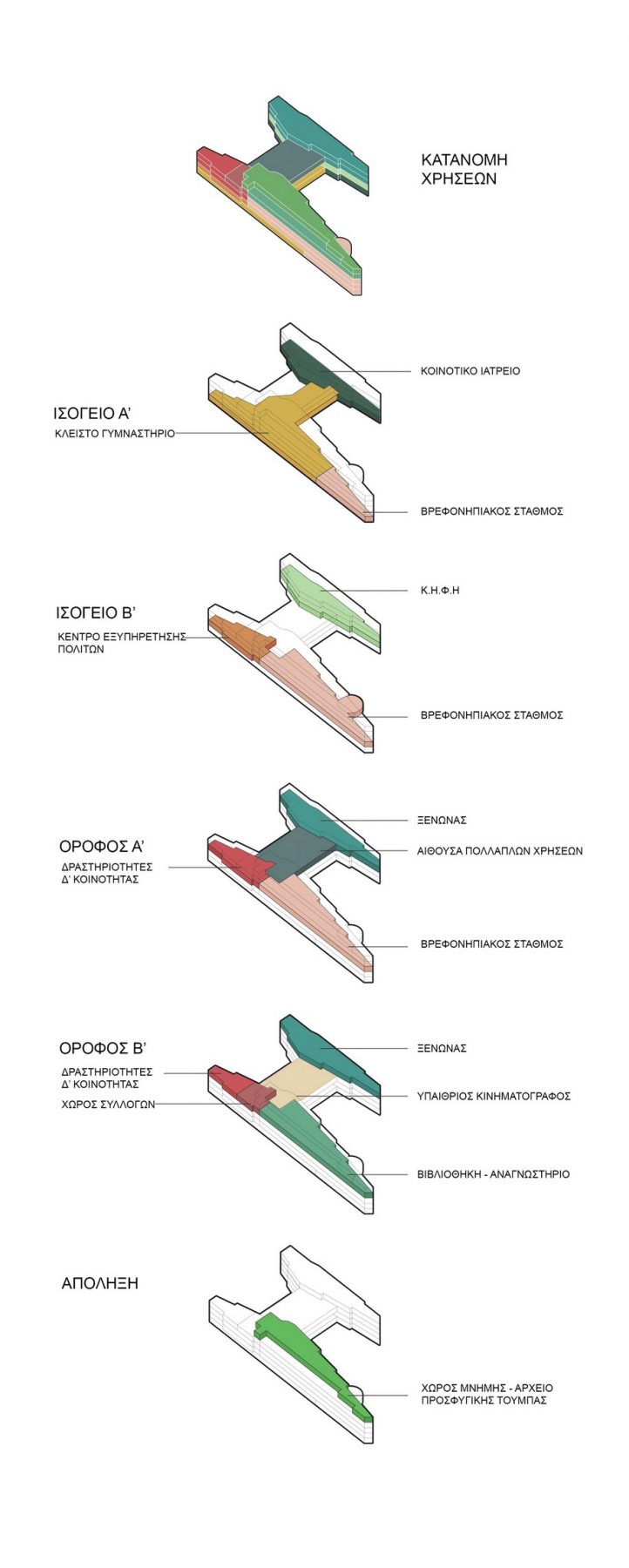 Their external side remains in parallel with the urban tissue, while the internal sides are pulled to their middle, slendered towards the edges, so as to maintain the sense of a vertical protective wall.  
At the same time, through planted rooftops and climbing plants these earthlike walls seem to be eroded by the greenery -but also embrace it.
A new leisure and walking corridor is created: the city, the neighbourhood and everyday life pass through it – in a two way invigorating relationship.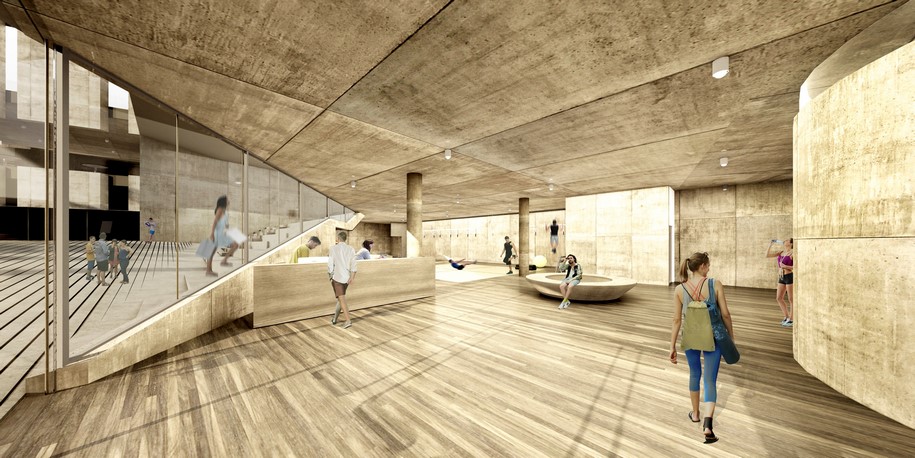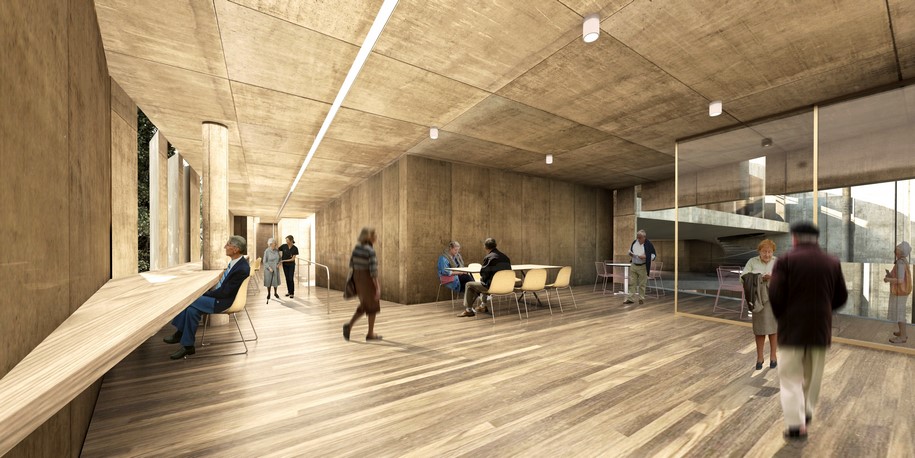 The two building wings – placed on the elongated sides of the field- accommodate with simplicity the distribution of new spaces: the southern and larger wing receive the municipal gym, the nursery, the office spaces, the library and the Pontian memorial space, while the smaller northern wing receives the community clinic, the elderly care center and the hospitality unit.

Among them, the elevated volume of the bridge accommodates the multi-purpose Hall and also an outdoor cinema in its airy roof -ensuring the permeability of the ground floor.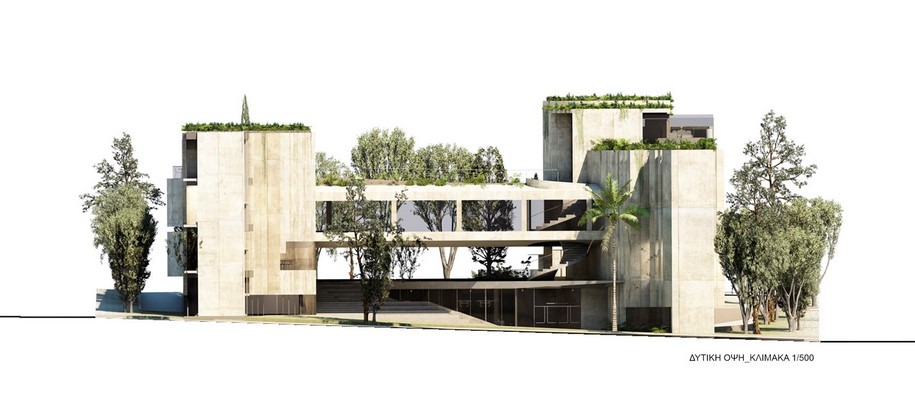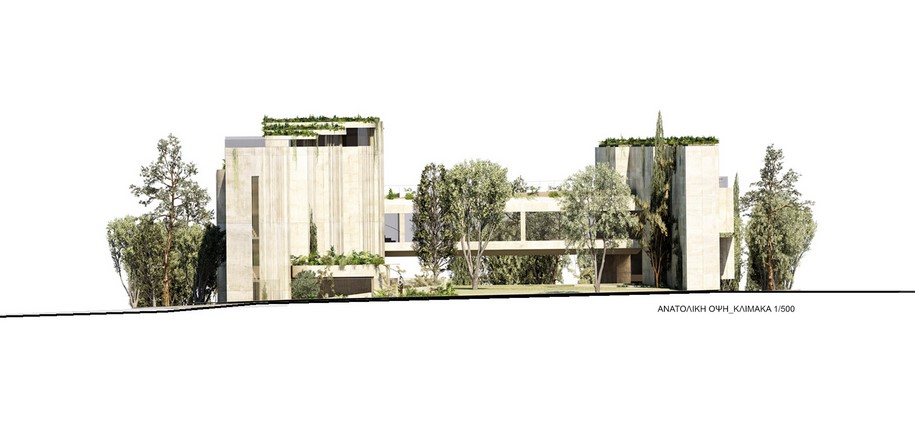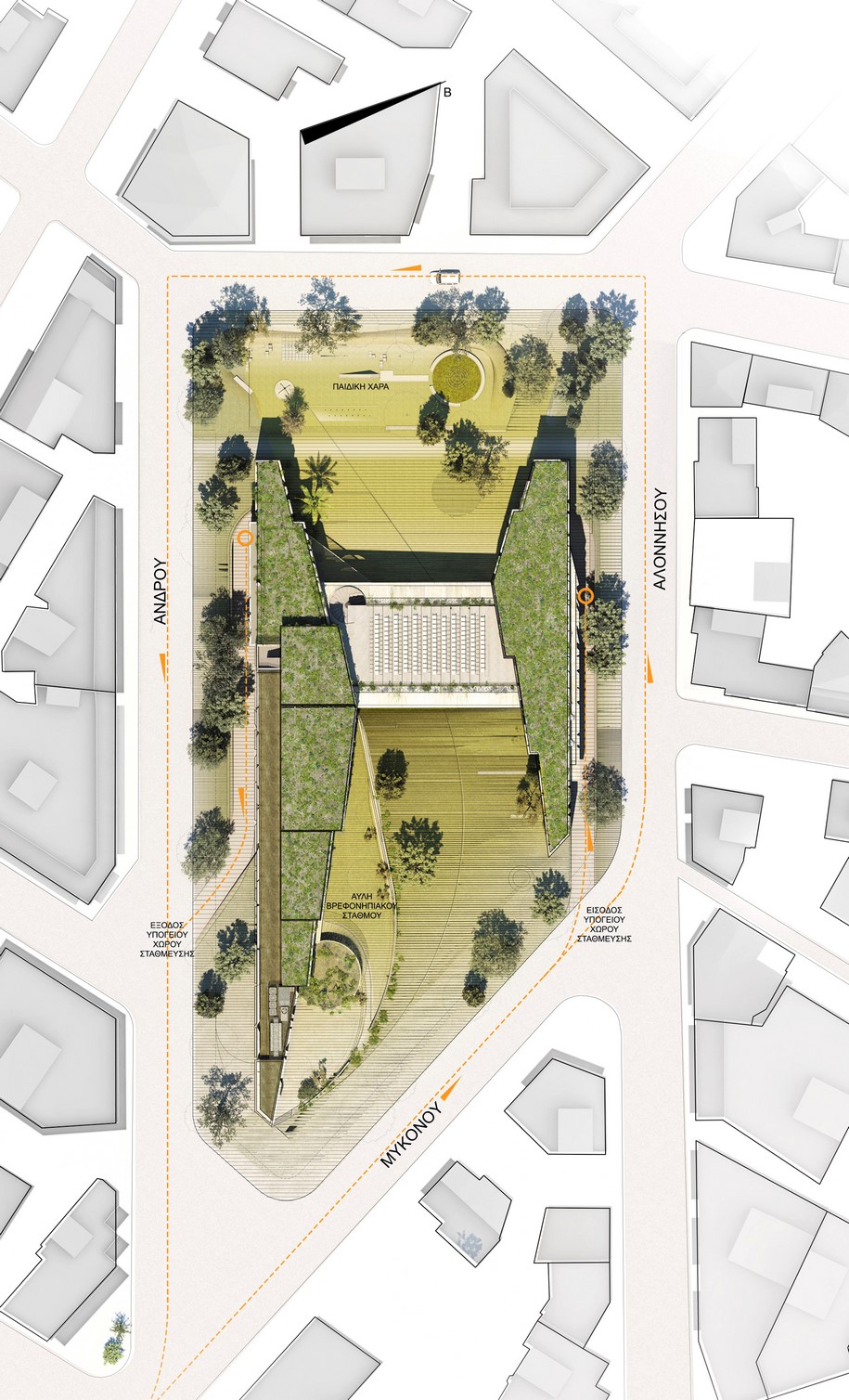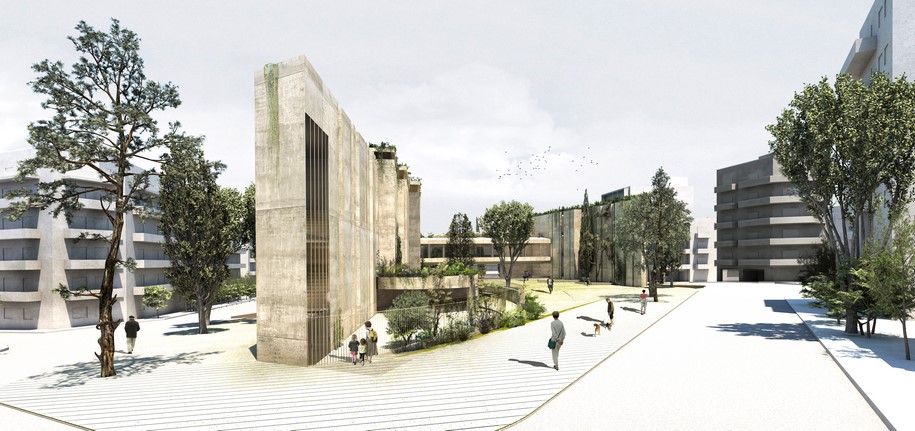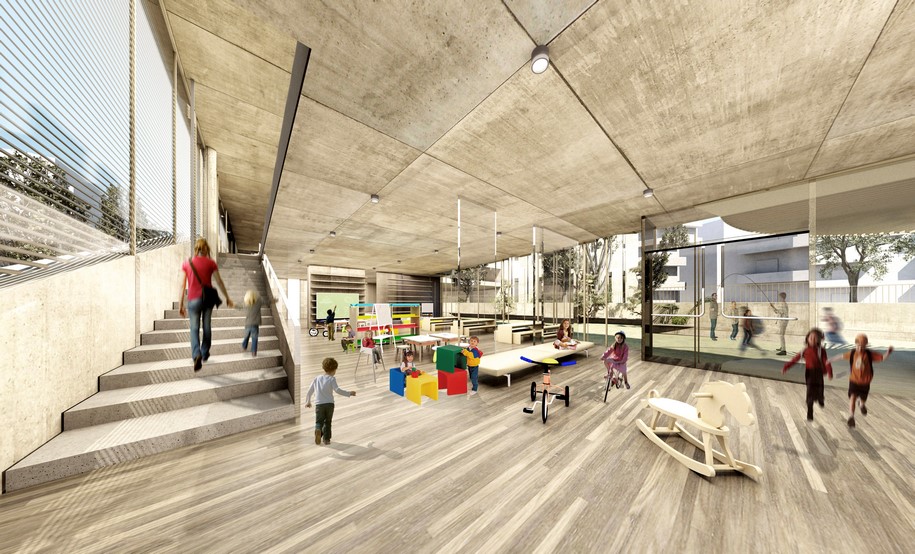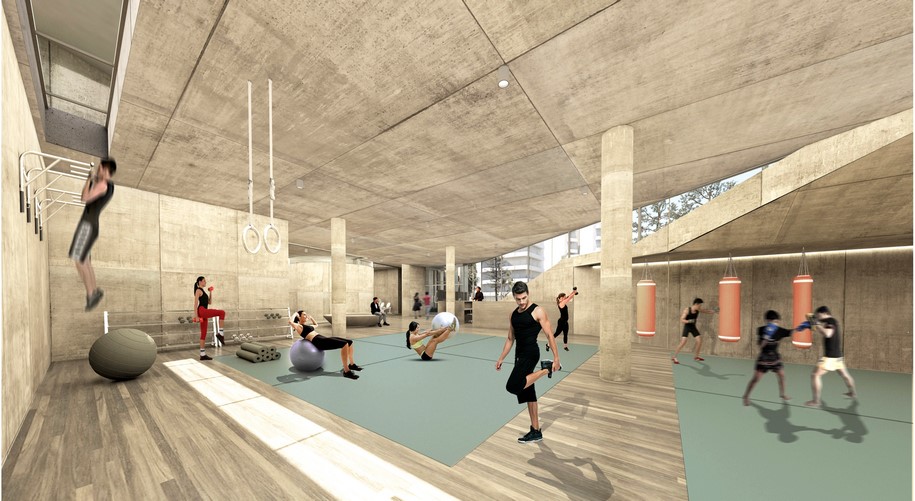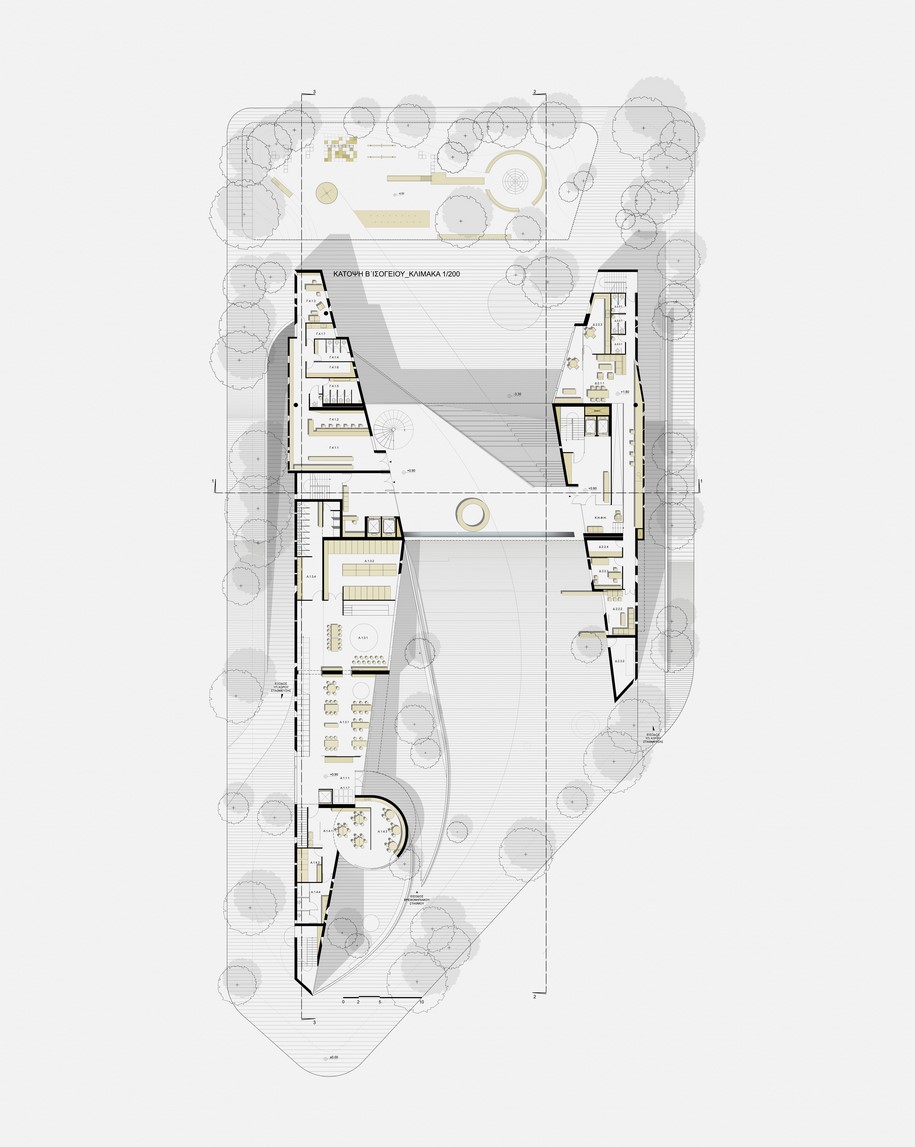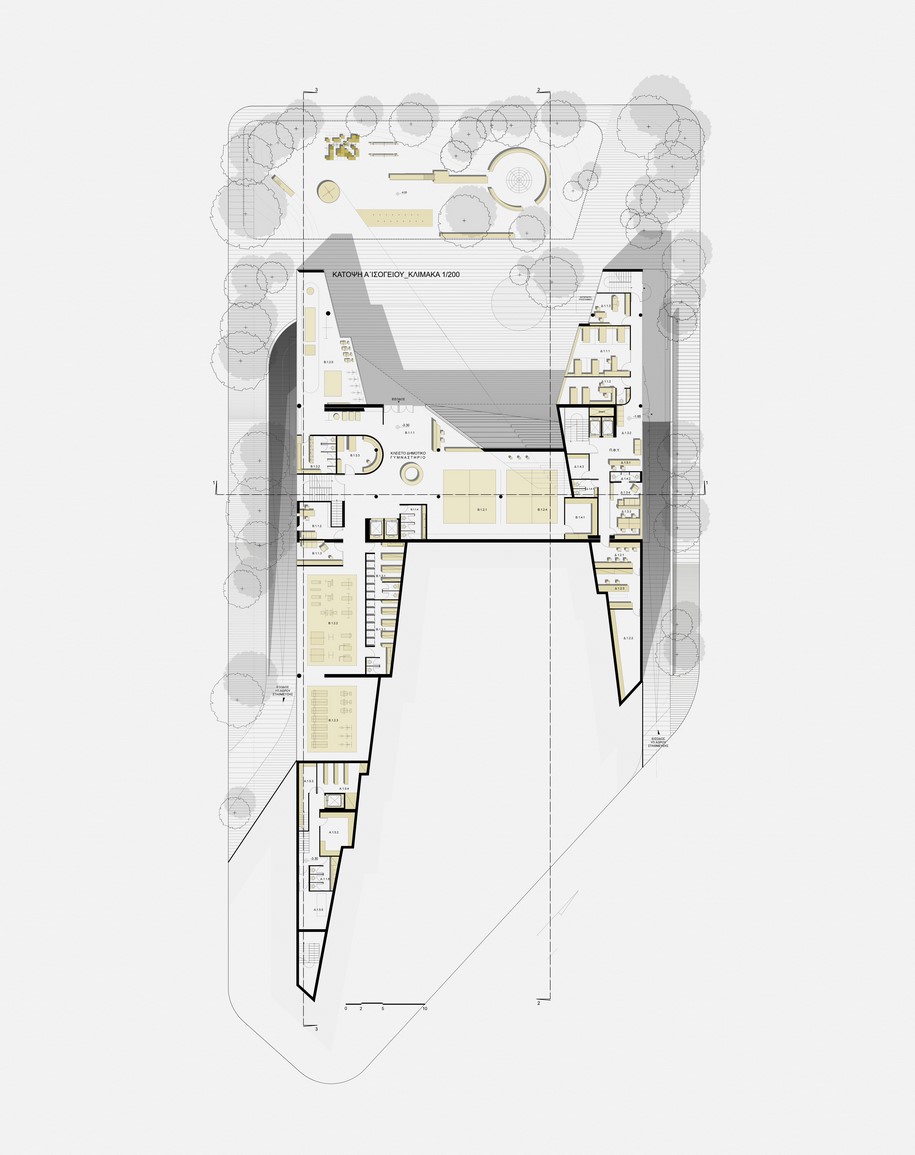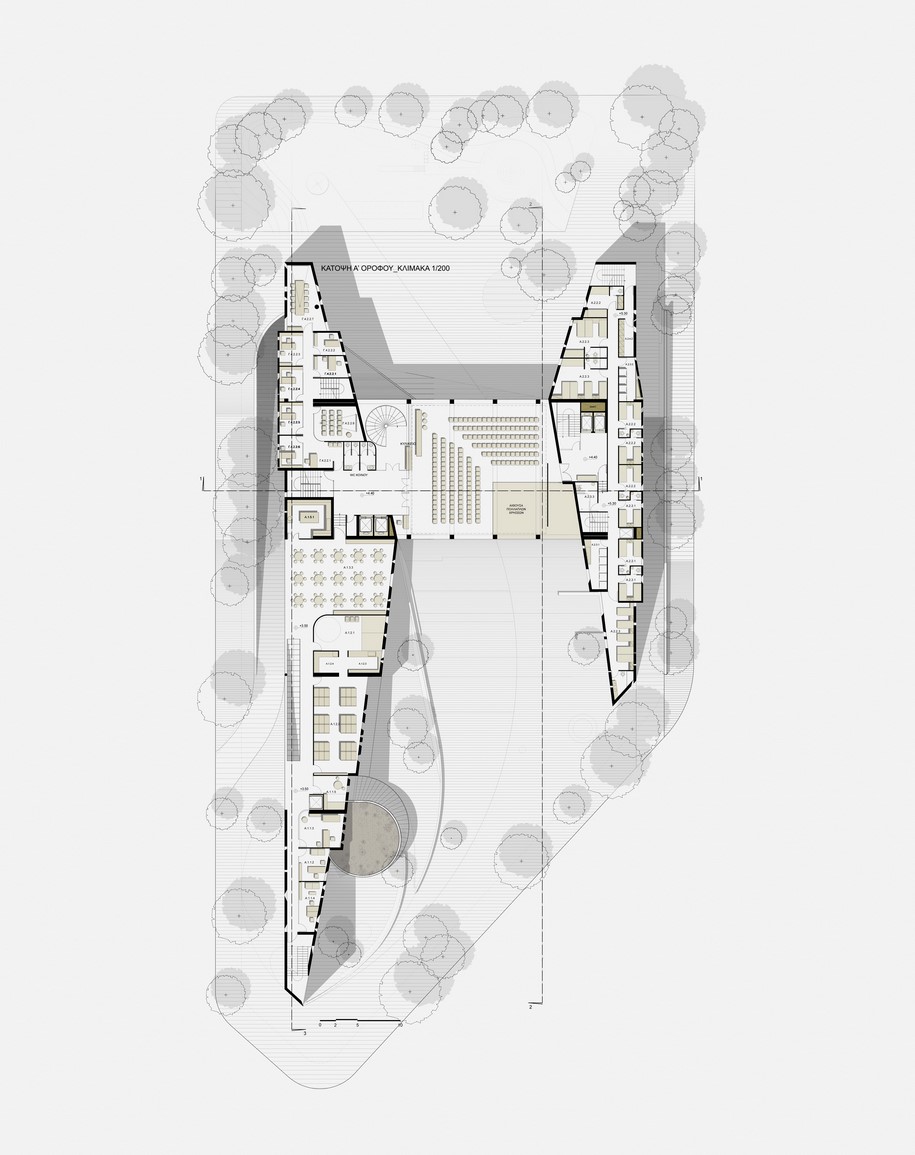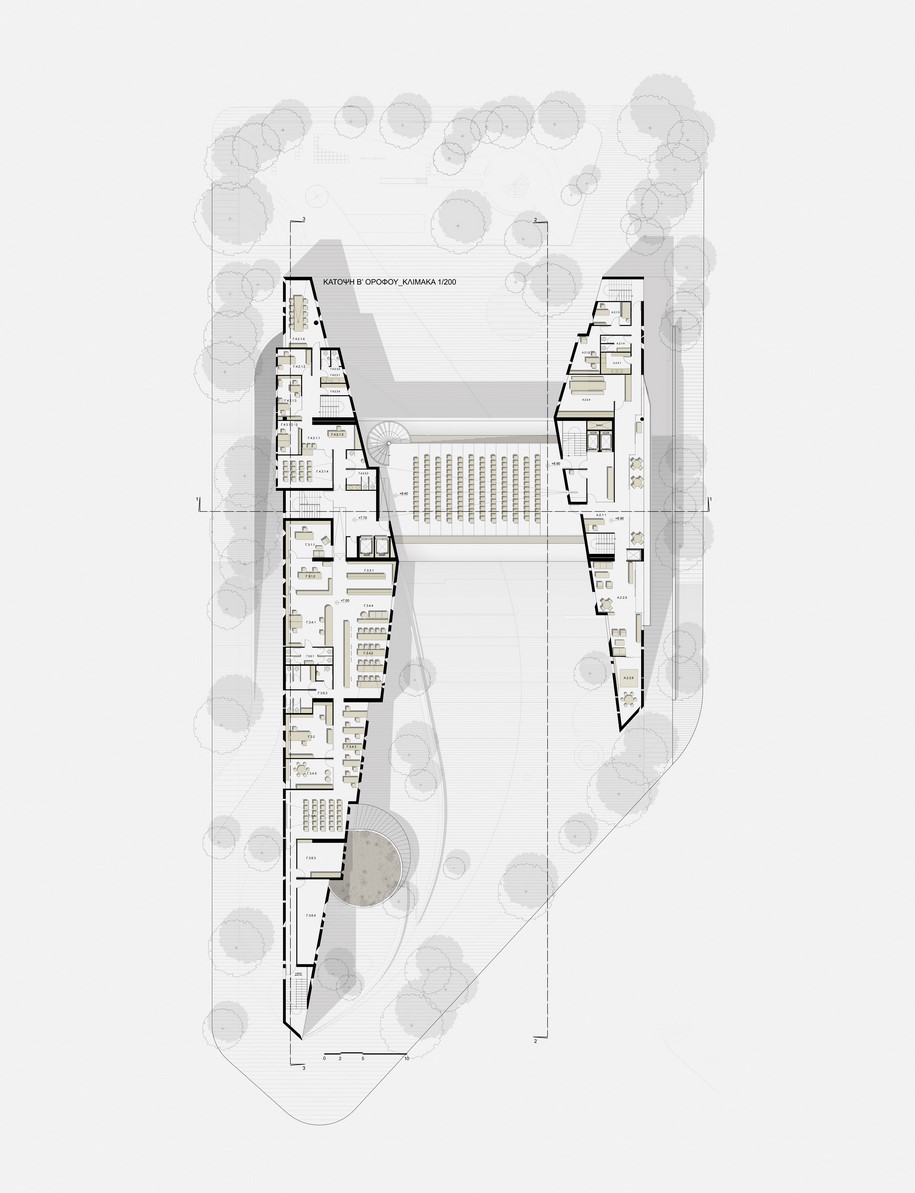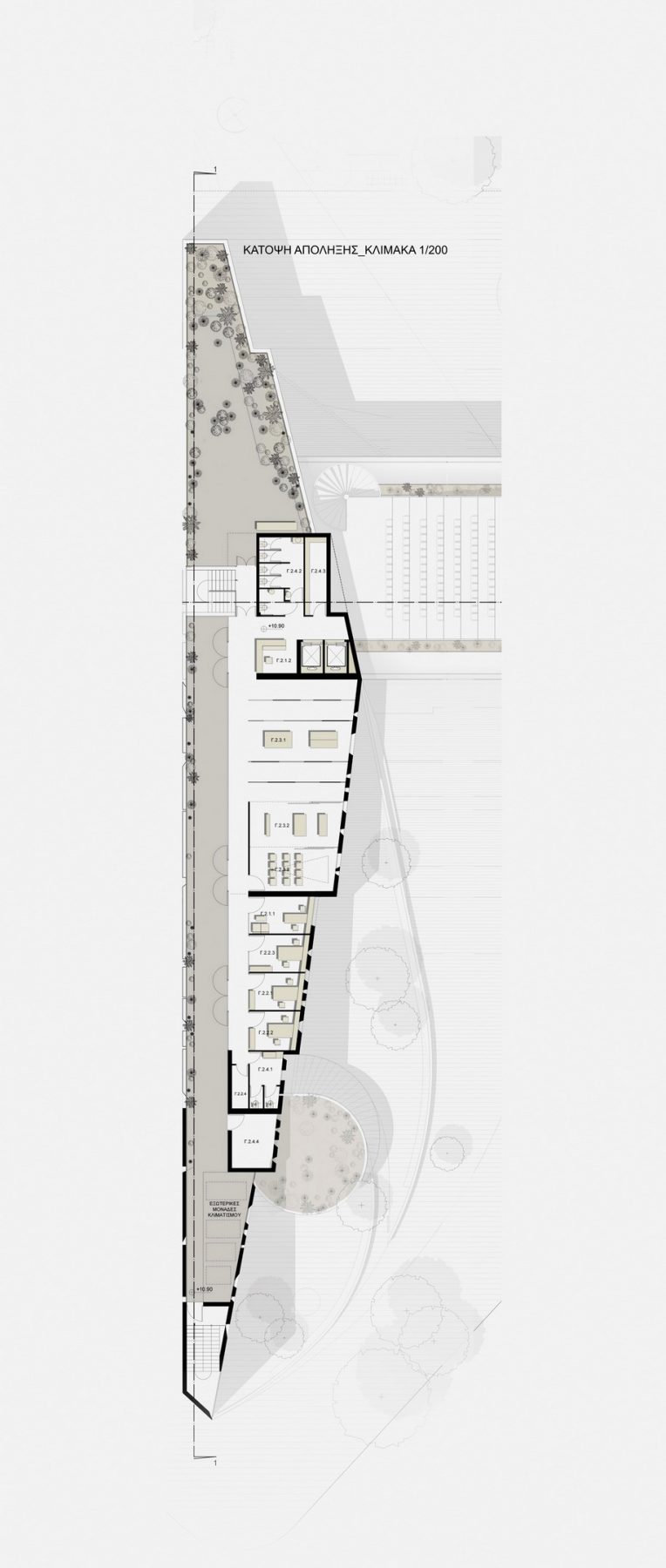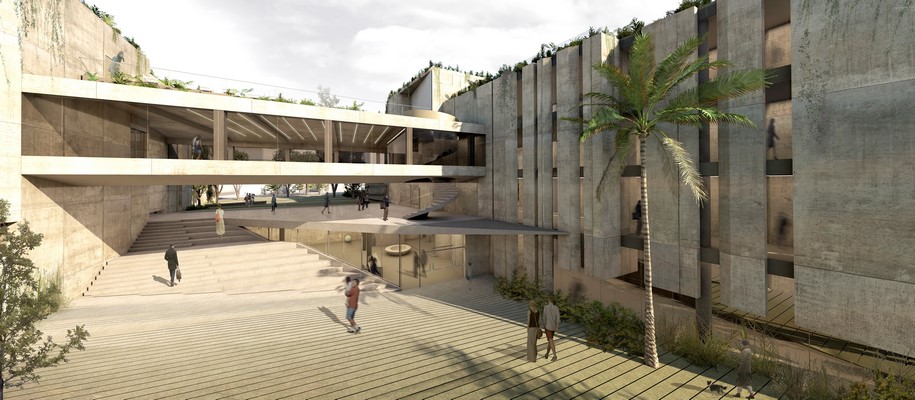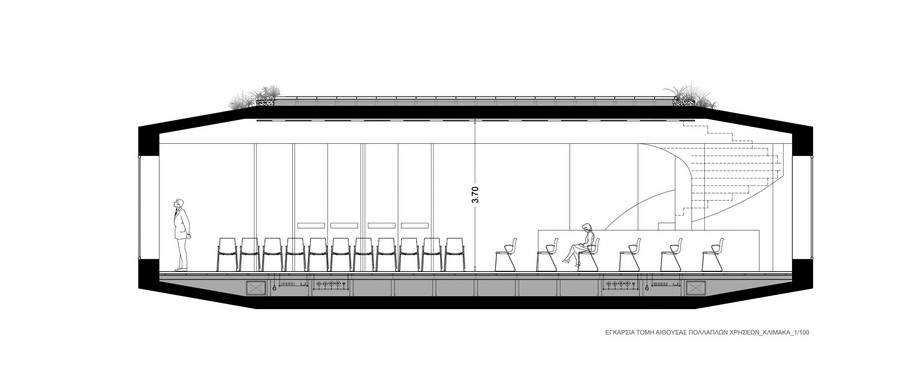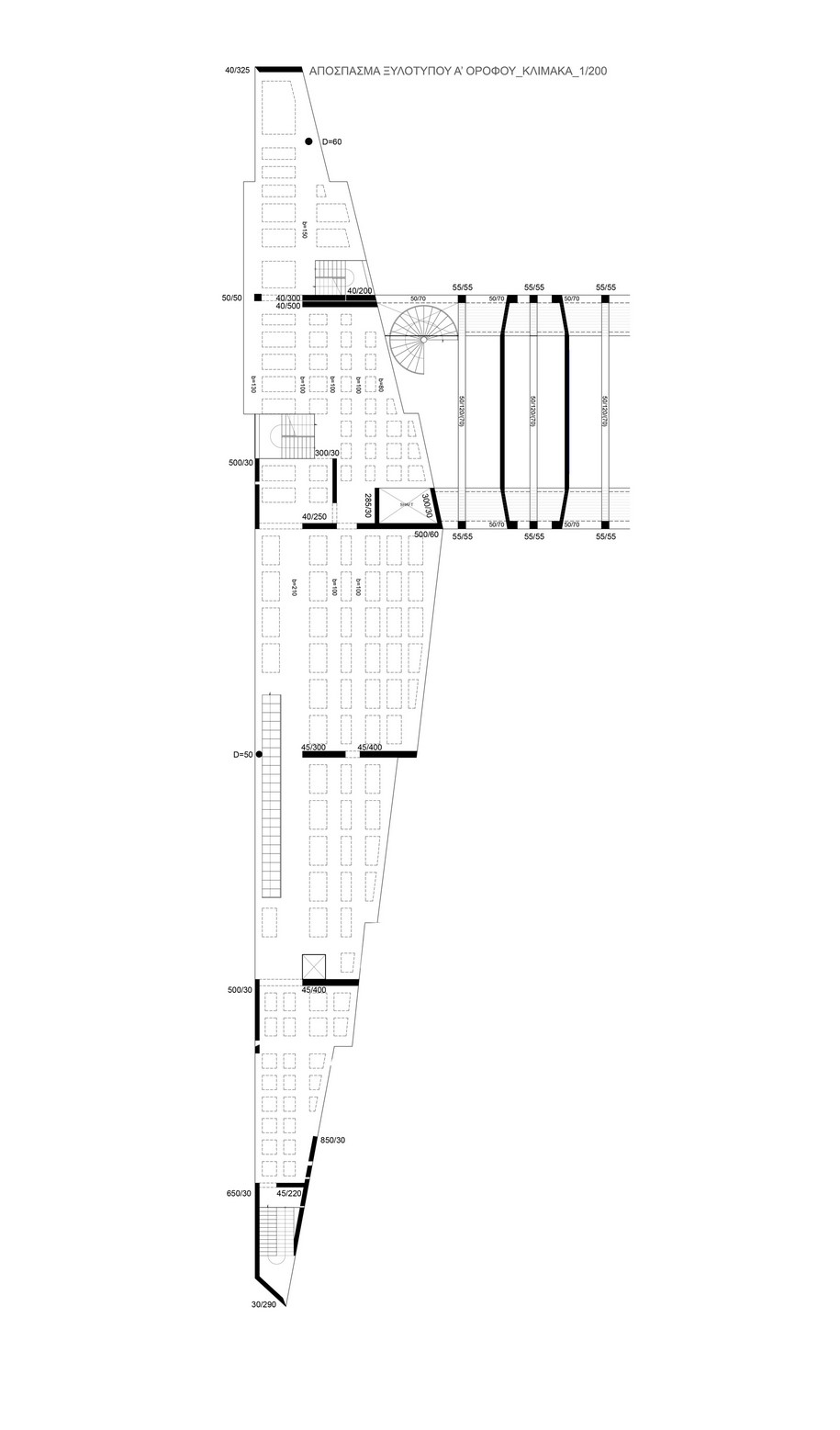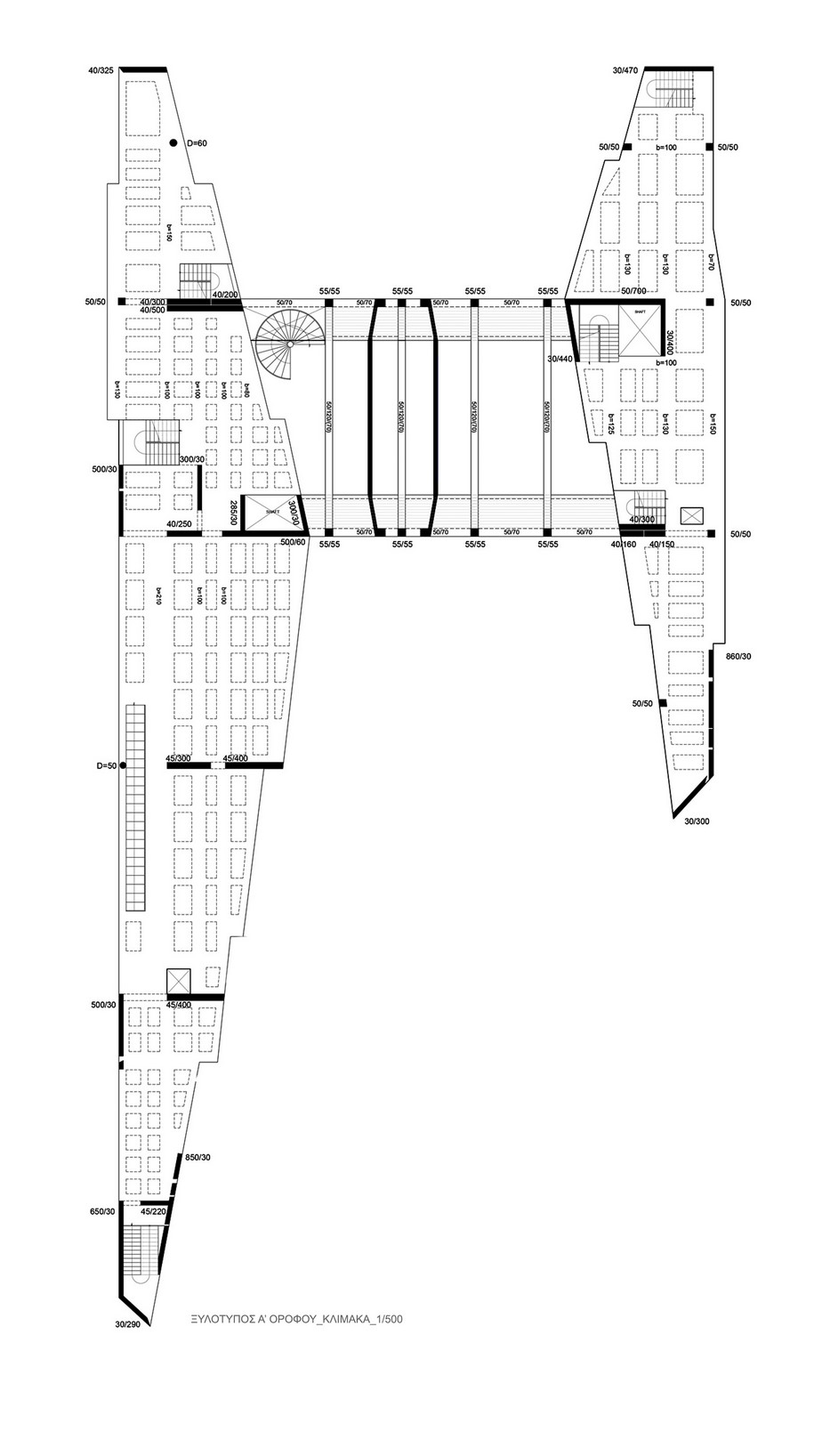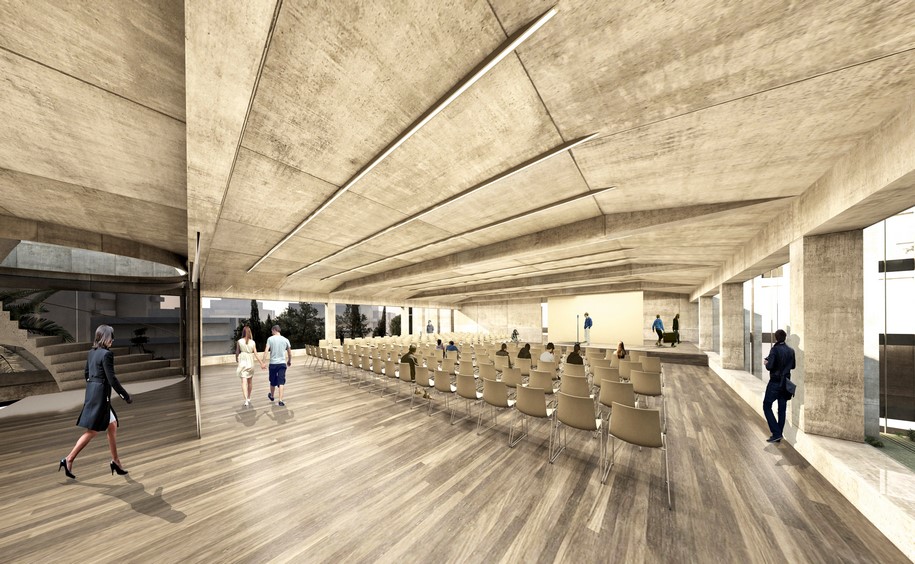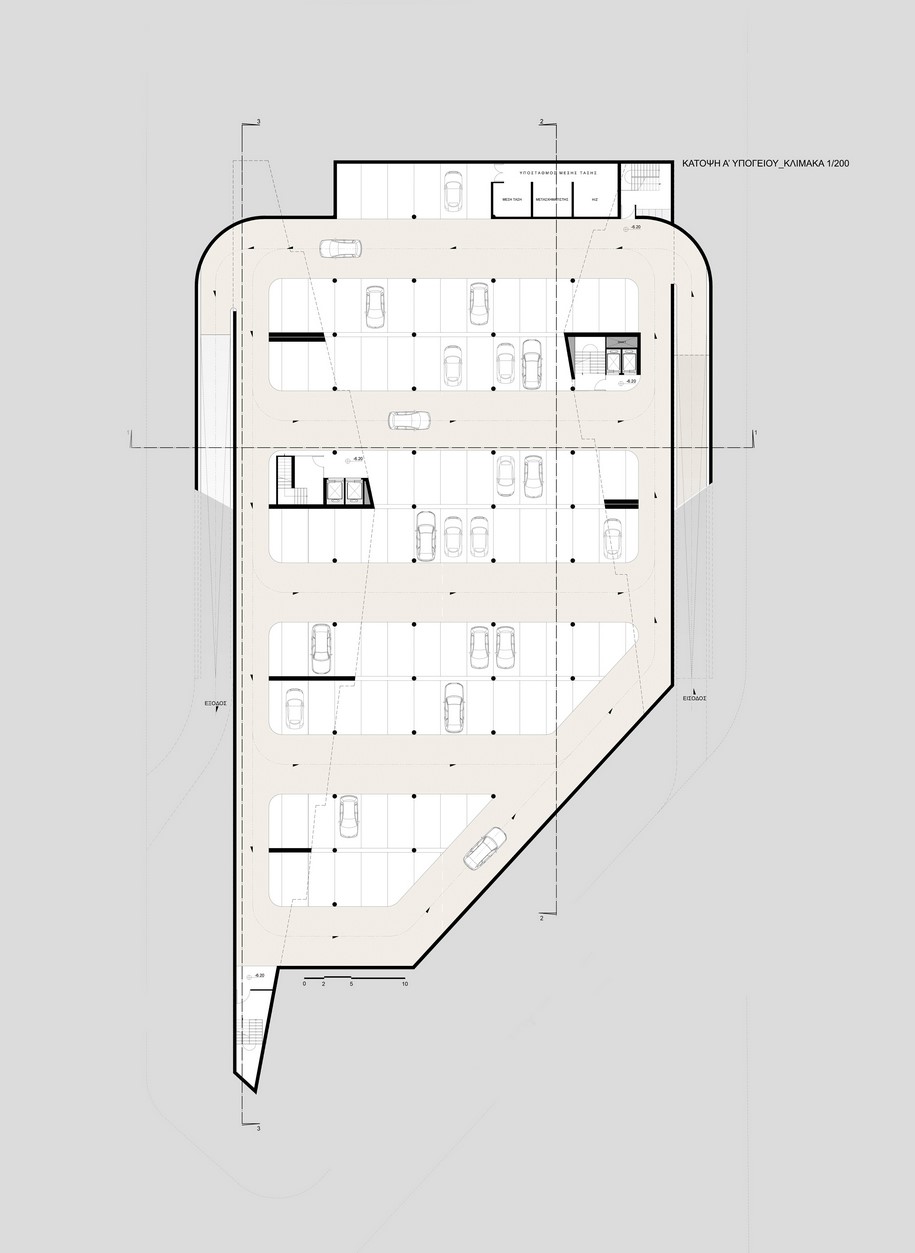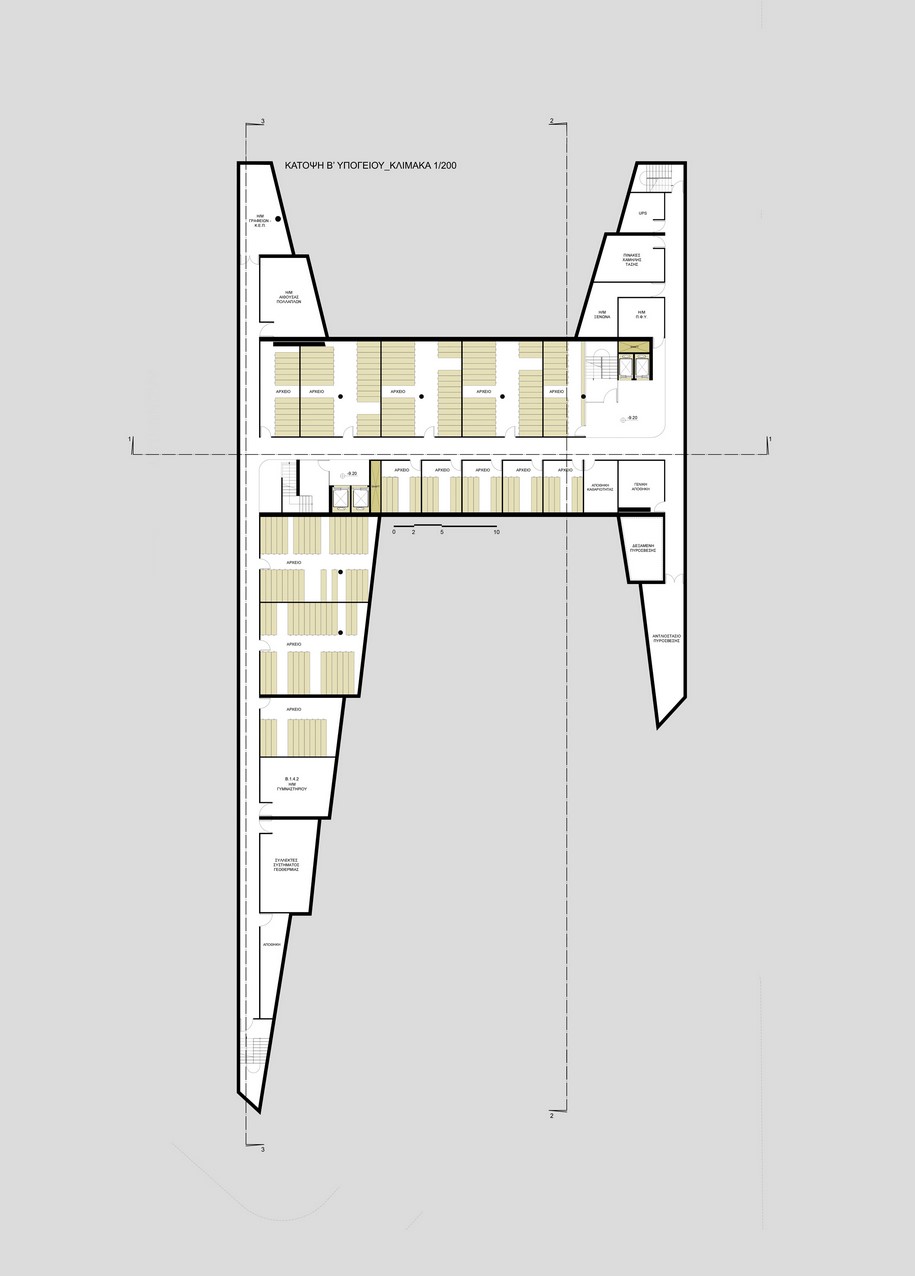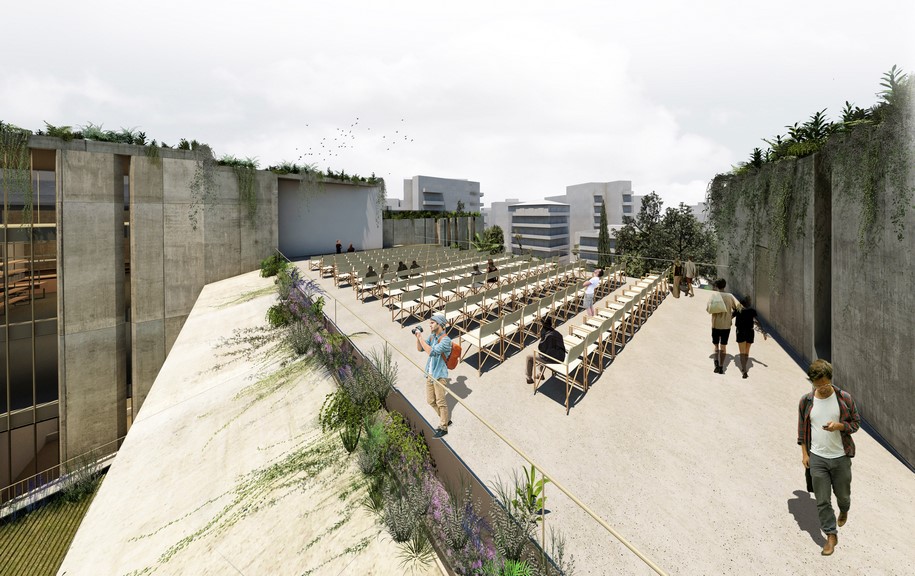 Facts & Credits
Competition    Architectural competition for the Creation of a Municipal Complex for Public Services
Location           Thessaloniki, Greece  
Architecture    Tense Architecture Network
Project Team   Tilemachos Andrianopoulos, Konstantinos Kosmas, Nestoras Skantzouris
Collaborators  Christos Montsenigos, Marianna Tsangari, Konstantinos Xanthopoulos
Structural Design  Athanasios Kontizas
Building Technology  Spiros Arvanitis
READ ALSO:
Η πρόταση των Zaha-Hadid Architects στο διαγωνισμό για το "ΝΕΟ ΑΡΧΑΙΟΛΟΓΙΚΟ ΜΟΥΣΕΙΟ ΣΠΑΡΤΗΣ"