Two young architects and visualizers from Moscow imagined and visualized a bright coloured house for a family.
"We didn't want to invent something new, we wanted to harmoniously combine the color and shape", tell us the architects.
An experimentation with colour and shape resulted in a pastel-coloured house and a modern minimalistic shape.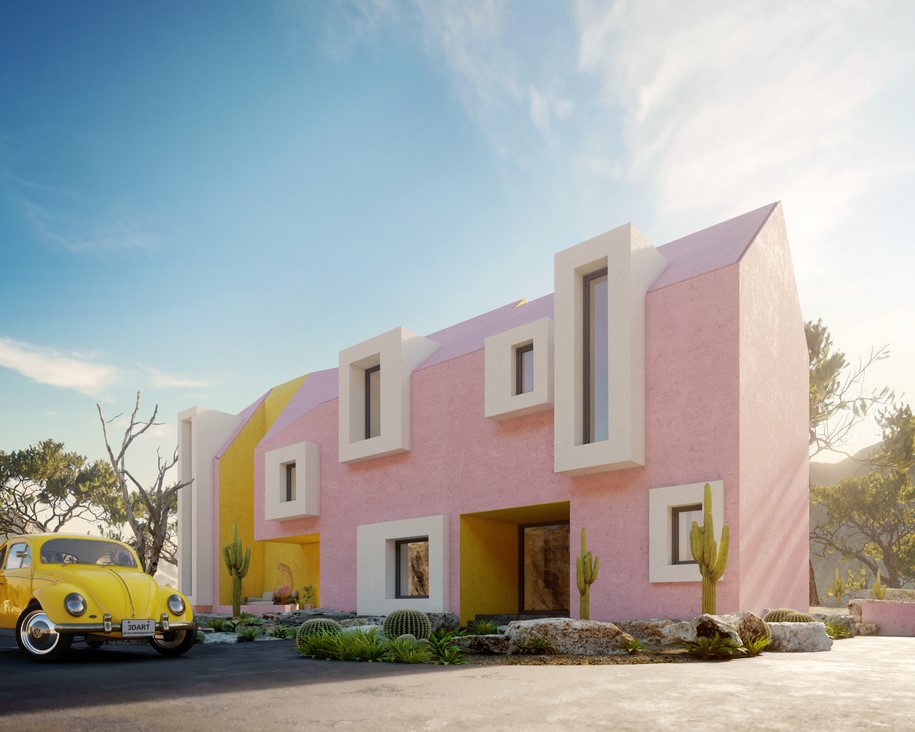 Sonora reflects a bright vision which doesn't follow the standard minimalistic boxes.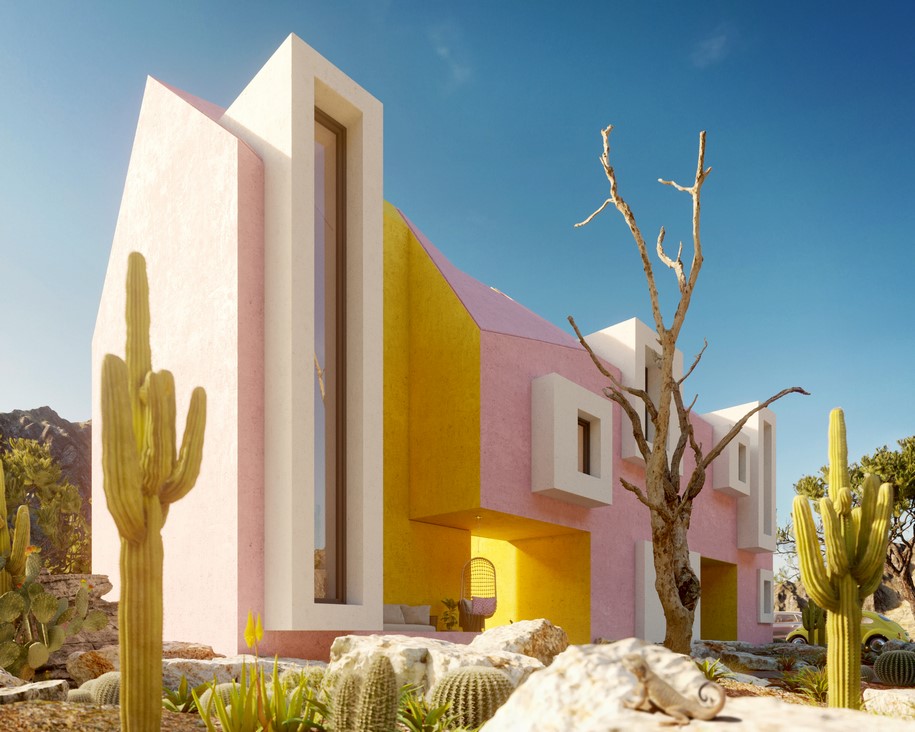 Despite their interest mostly in shape and colour, Davit Jilavyan and Mary Jilavyan state: "we thought that the house should be adapted to the surrounding environment".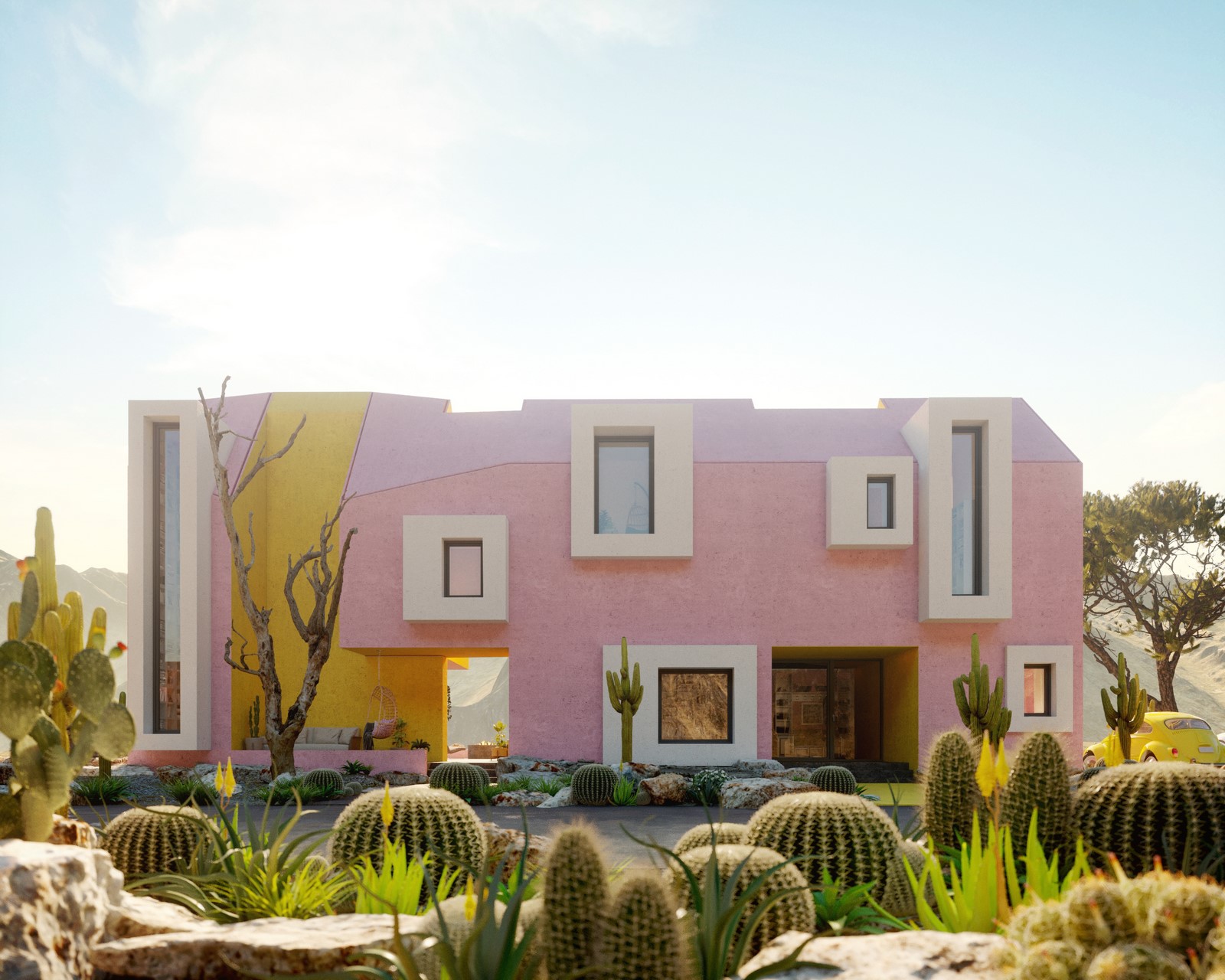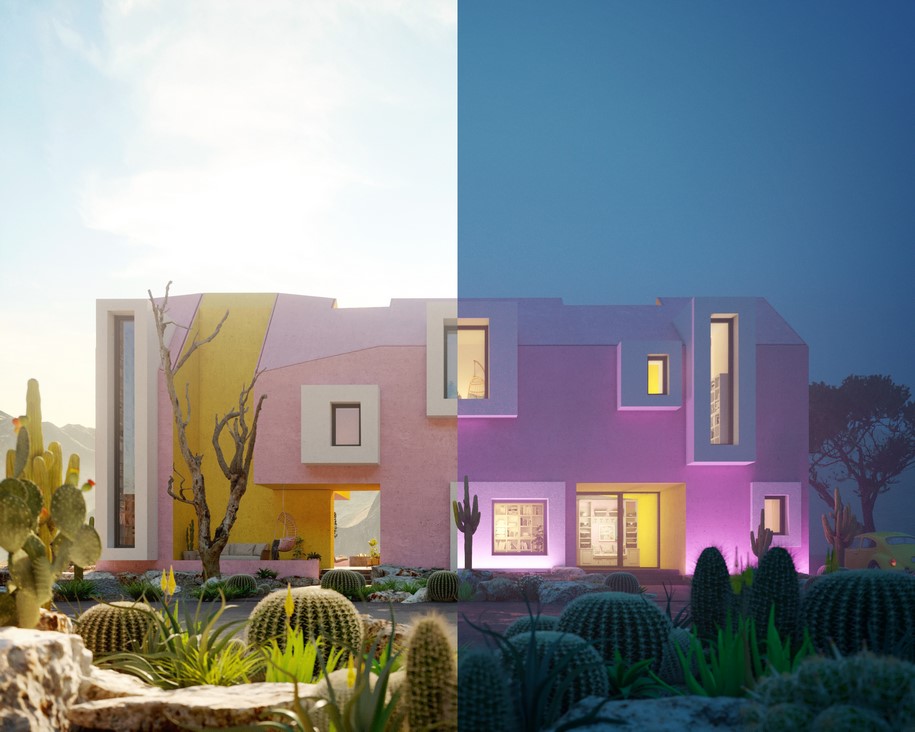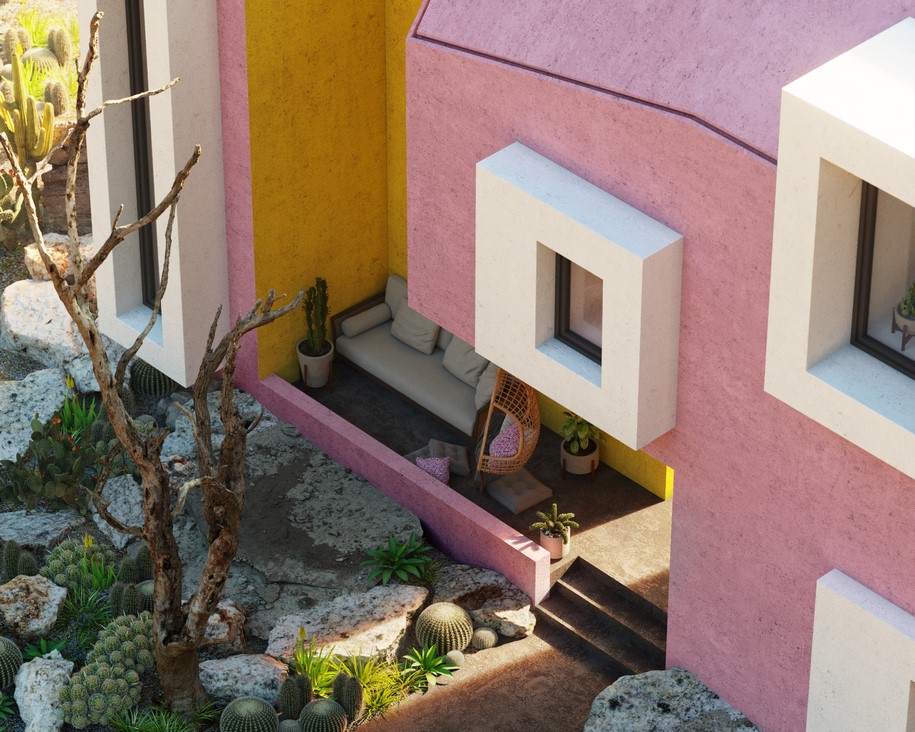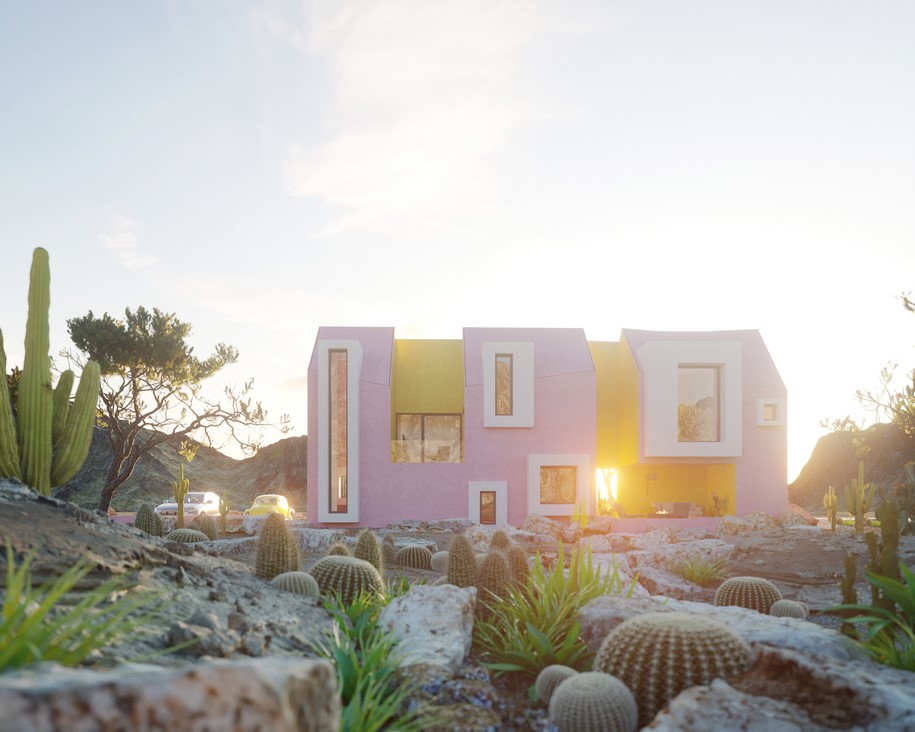 Facts & Credits
Project title                  Sonora House
Architecture/design  Davit Jilavyan and Mary Jilavyan
Find more about the work of Davit Jilavyan and Mary Jilavyan on Behance  
READ ALSO:
TENSE ARCHITECTURE NETWORK' s proposal for the "Complex of Facilities for Common Interest" competition in Thessaloniki