The Naomi Milgrom Foundation has released OMA' s design for the MPavilion 2017. Led by Rem Koolhaas and David Gianotten, the design sees a temporary structure that, along with providing space for public debate, design workshops, music and arts events, is itself built to perform.

MPavilion 2017 is a public venue with an intimate scale. Located in the Queen Victoria Gardens in the center of Melbourne's Southbank Arts Precinct, the pavilion intends to draw the community in and act as a cultural laboratory. 
Taking its cues from the ancient amphitheatre, this year's pavilion blurs the lines between inside and outside and between audience and performer.
With both static and dynamic elements, the pavilion allows for multiple configurations that can generate unexpected programming, creating a flexible civic space that can function as a stage, auditorium or even playground.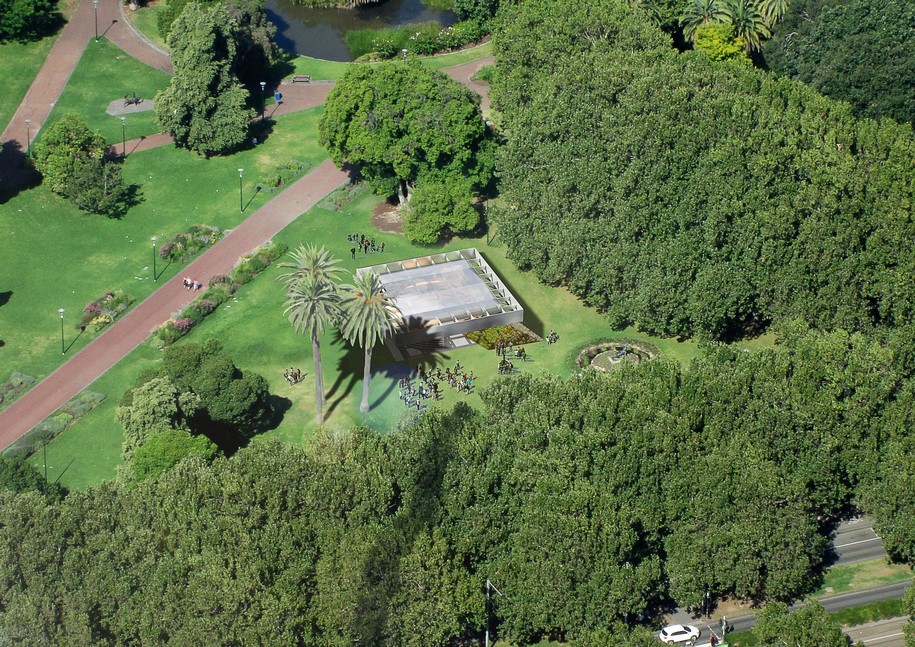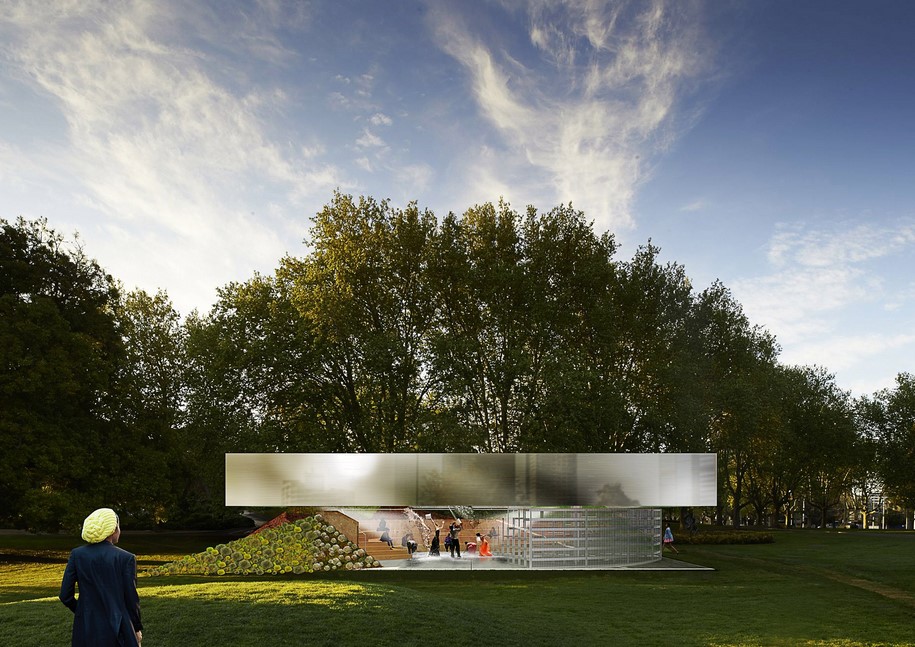 MPavilion 2017 is comprised of a circular amphitheatre embraced by a hill of indigenous plants and covered by a huge floating roof structure.
The pavilion is shaped by two tiered grandstands: one fixed, the other movable. The rotating grandstand allows interaction from all angles and for the pavilion to open up to the garden and broader cityscape. Overhead, a two-metre-deep gridded, machine-like canopy with a protective translucent roof will provide lighting and technology for the series of free public events.
"The simple materiality of the pavilion is related to its direct surroundings, positioning the Queen Victoria Gardens itself – and the city of Melbourne – as a basis for activity and debate within the pavilion," says David Gianotten.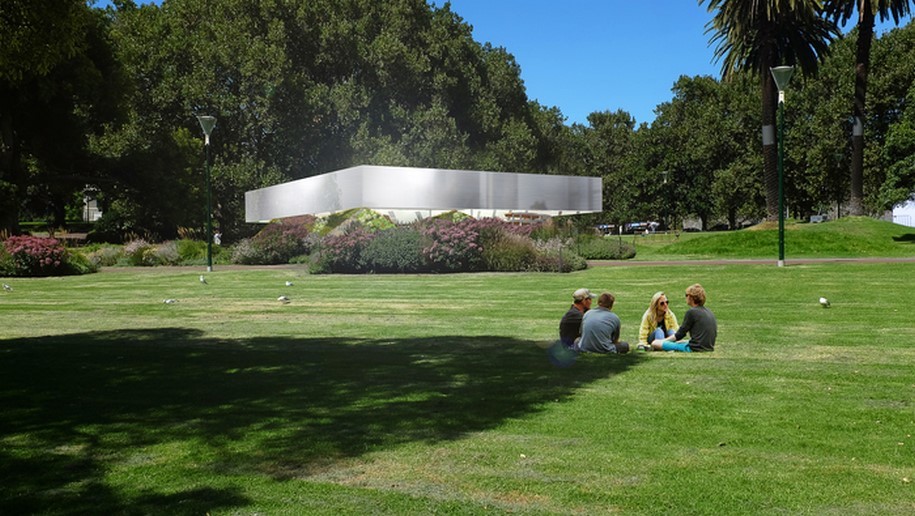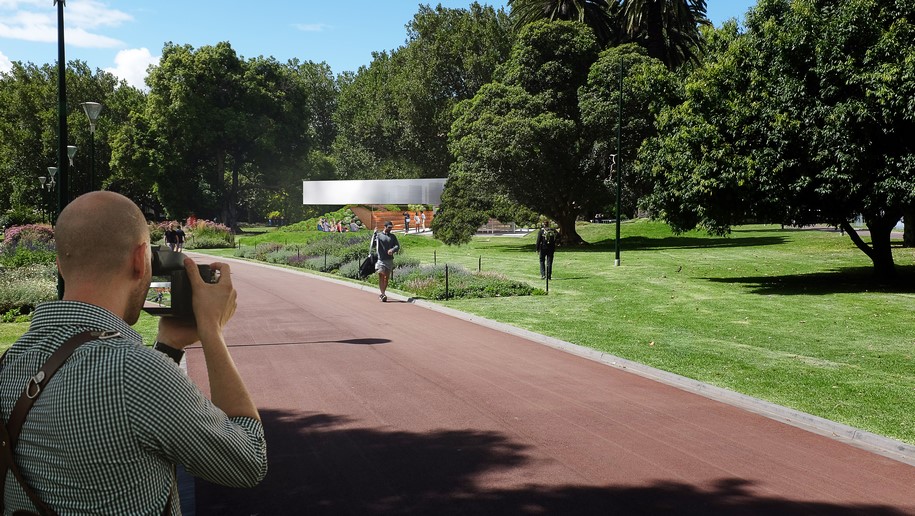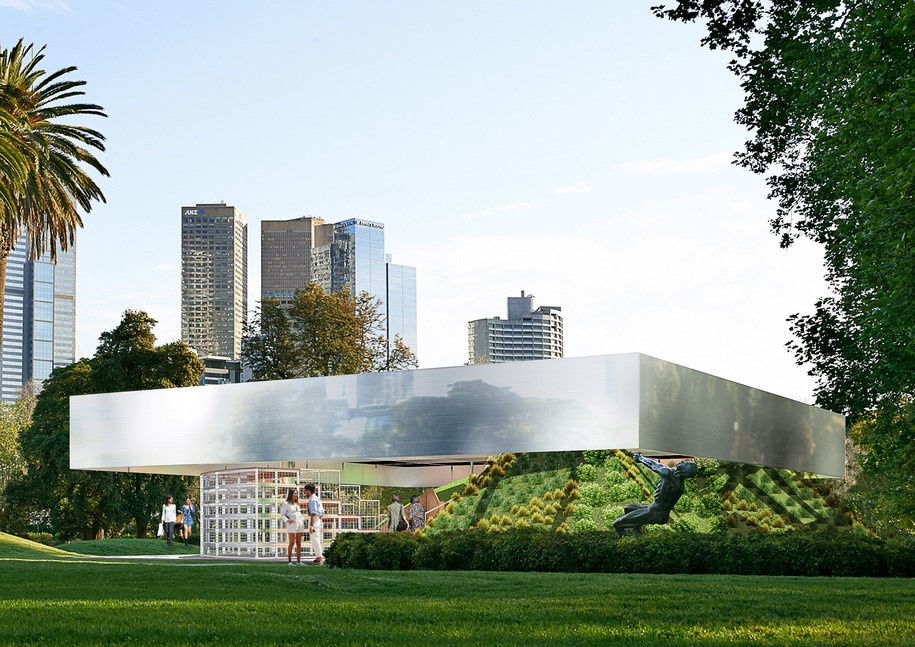 Naomi Milgrom AO, MPavilion founder: "OMA's exciting design engenders a theatre for ideas with Melbourne as its backdrop. MPavilion 2017 will be extremely different to previous years, with a designated yet flexible stage enabling all kinds of cross-pollinated activity. Working with Rem, David and the OMA team is an extraordinary privilege, and I look forward to seeing them bring MPavilion 2017 to life with their multi-faceted intelligence and vision."
According to Rem Koolhaas and David Gianotten,  MPavilion is a project that hopes to provoke discussion around what architecture can do both globally and in an Australian context.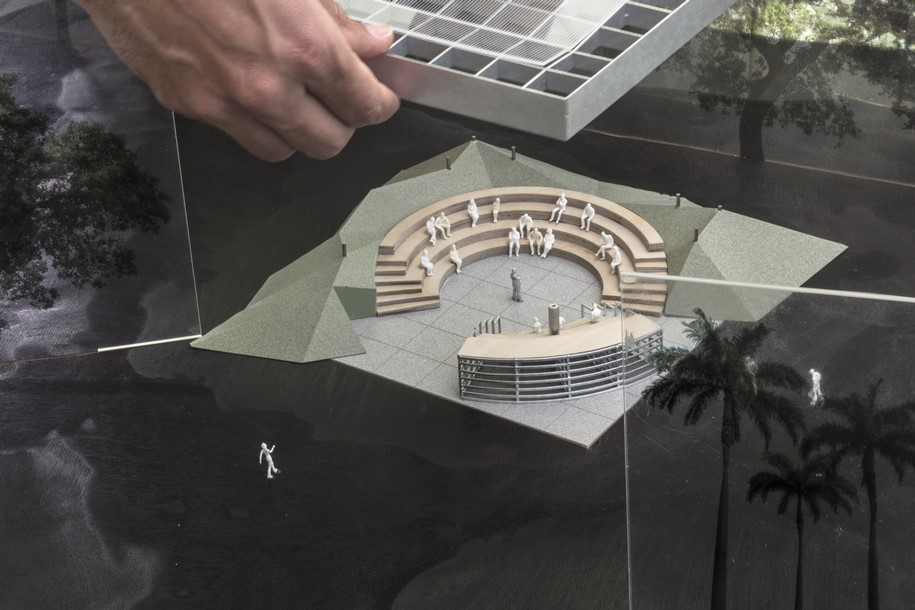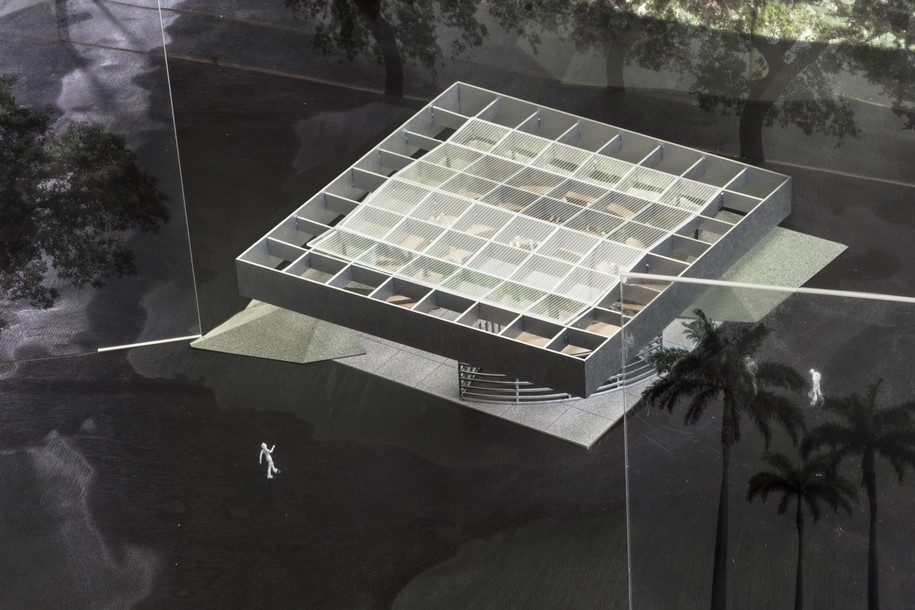 "We're interested in treating this pavilion not just as an architectural object, but as something that injects intensity into a city and contributes to an ever-evolving culture." 

Rem Koolhaas & David Gianotten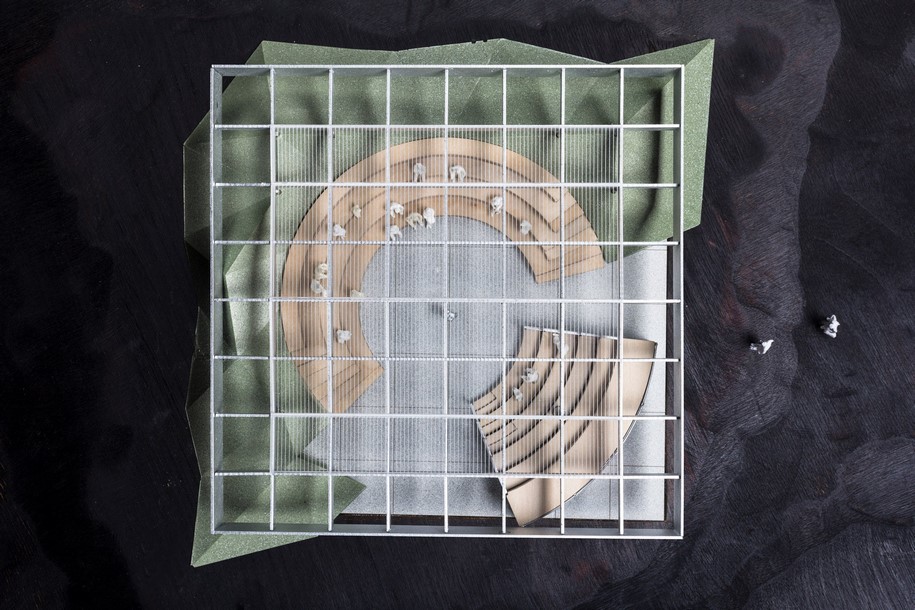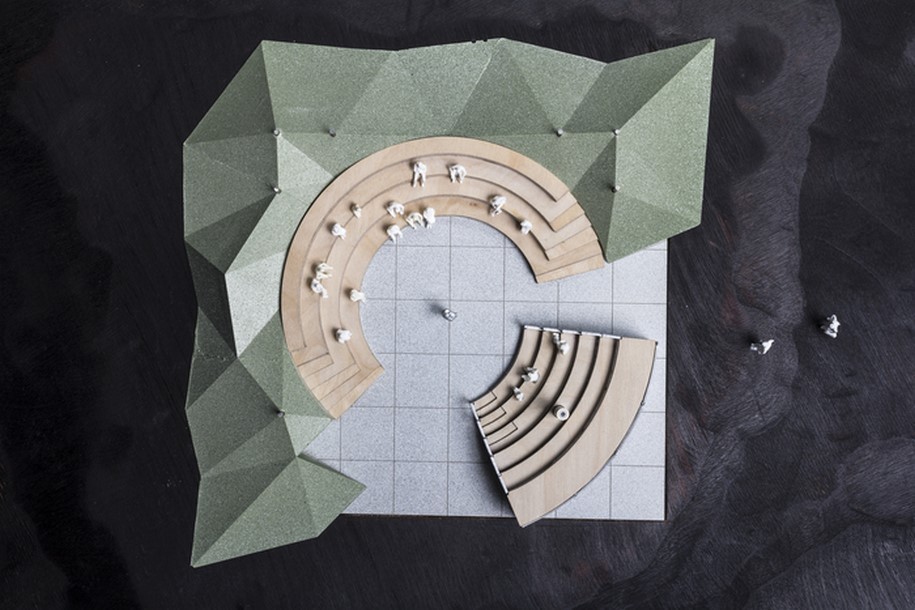 With MPavilion, OMA continues its design of temporary structures, which includes the Serpentine Gallery Pavilion (London, 2006) and the Prada Transformer (Seoul, 2007). The pavilion will be OMA's first realized building in Australia.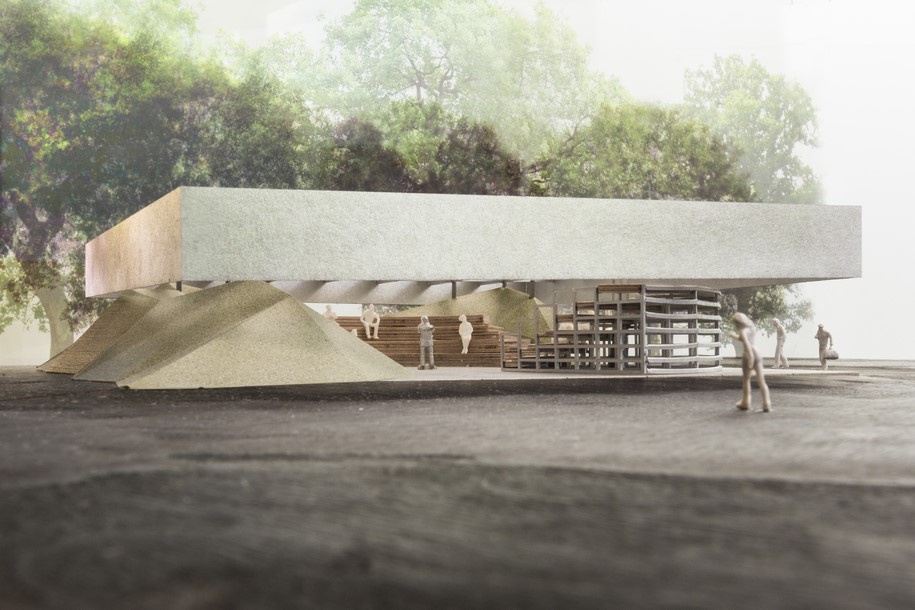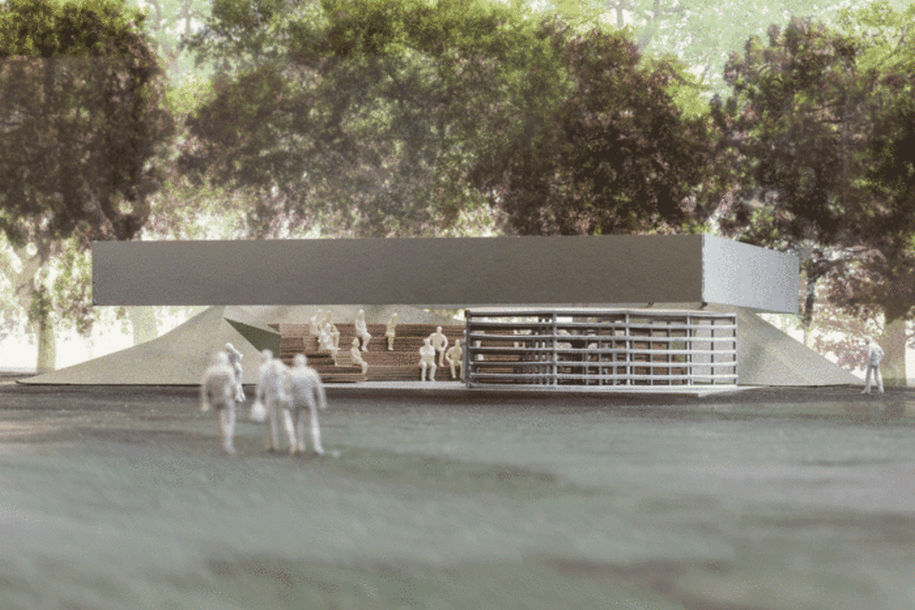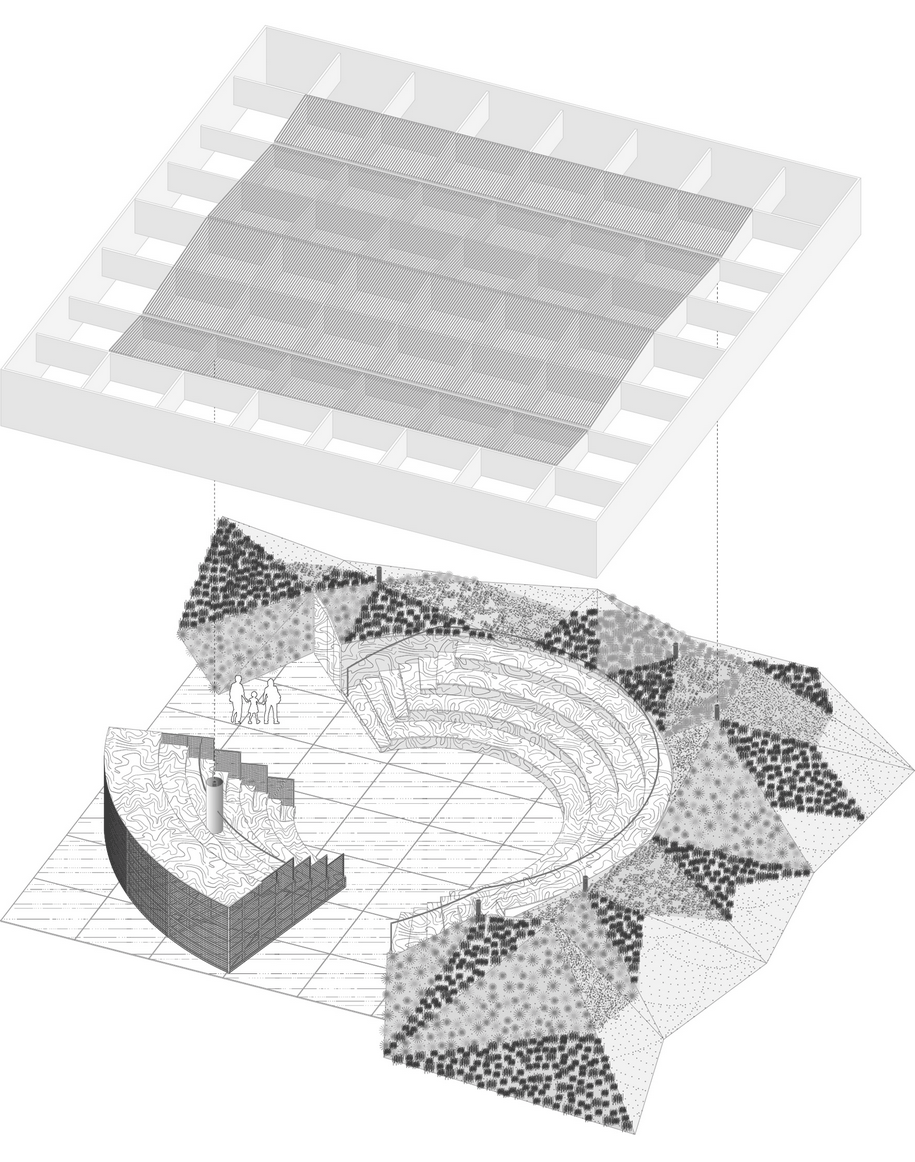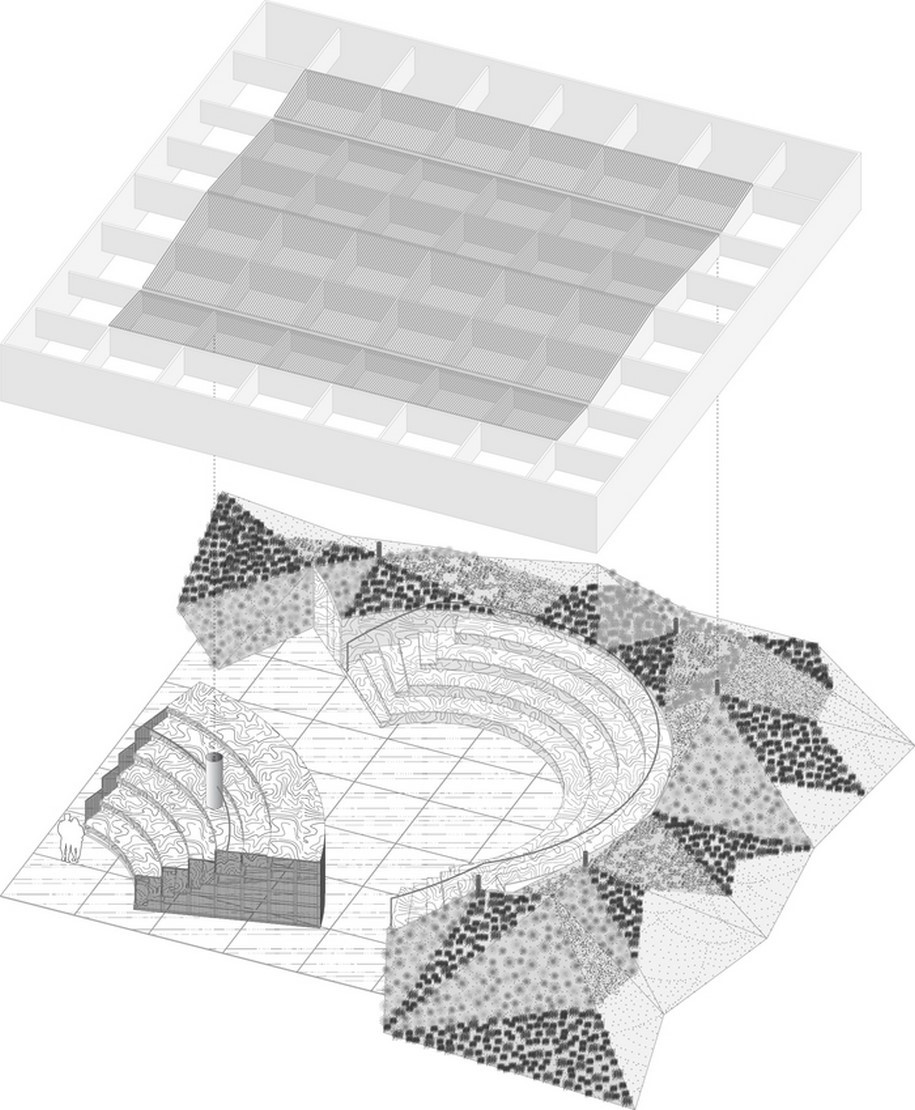 Facts & Credits:
Client: Naomi Milgrom Foundation
Architect: OMA
Partners: David Gianotten, Rem Koolhaas
Design Development: Laurence Bolhaar, Eve Hocheng, Paul Jones, Fedor Medek, Miguel Taborda
Status: Design Development
Program: Museum/ Gallery
Location: Melbourne, Australia
Located in Melbourne's Queen Victoria Gardens, MPavilion 2017 will open from October 3, 2017 until February 4, 2018.


---
Did you enjoy this pavilion?  Have a look at Elytra Filament Pavilion, an outdoor Installation at the "Hello, Robot." Exhibition by Vitra Design Museum!
READ ALSO:
Greek NTUA students win 1st Prize at WWF Competition "Creating Green Spaces in the cities"