text in

EN, GR
OLEA ALL SUITE HOTEL is situated on the island of Zakynthos. Perched organically on an evergreen hill in Tsilivi, sheltered from the winds and merging with the emerald colors of the lush natural landscape, the Olea All Suite Hotel is a contemporary, peaceful retreat; a design-led sanctuary that taps into the ever-present element of water.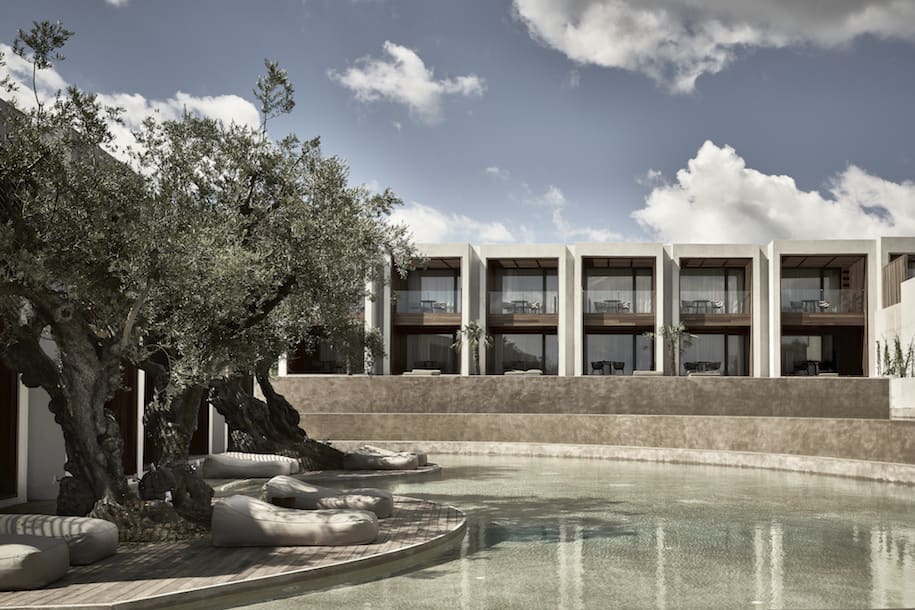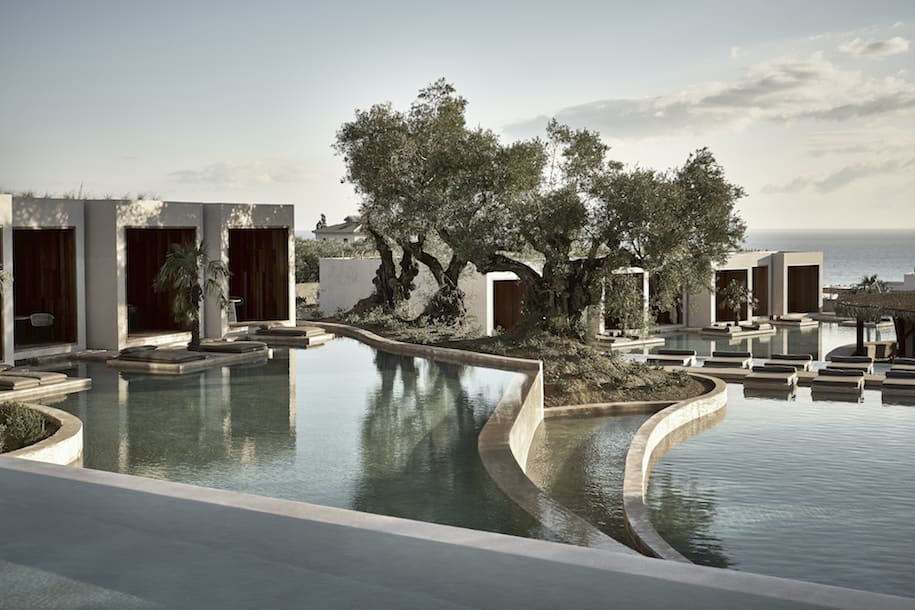 At the center of it all, functioning as the tranquil heart of the hotel is a 4000 sq.m man-made lake with suites and hotel facilities developing naturally around it. Α calming, transforming power of water flows freely through the veins of the Olea All Suite Hotel. The complete absence of boundaries between the resort's suites and the communal spaces cultivates a unique sense of freedom and mindfulness resembling the deep state of relaxation one feels when floating.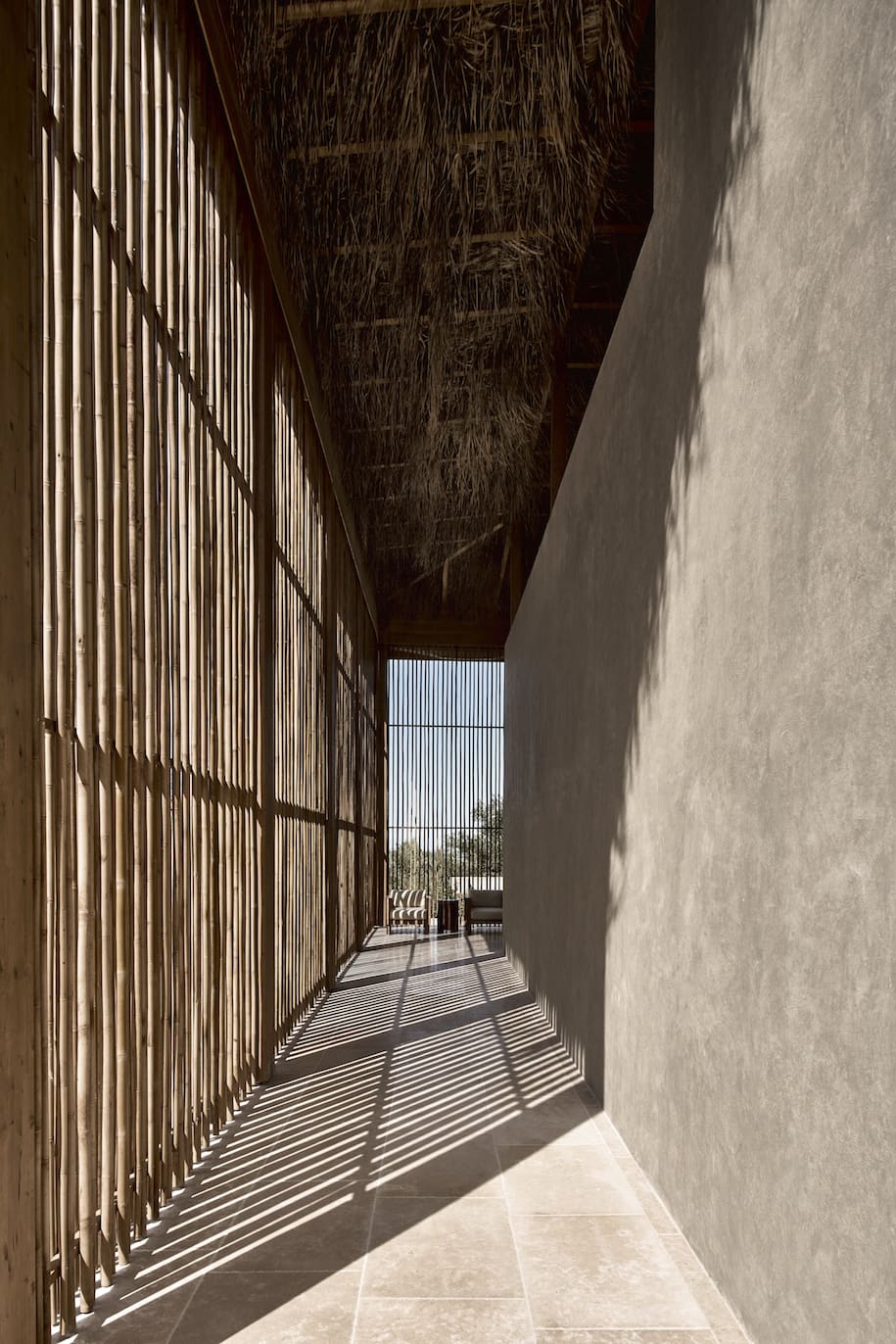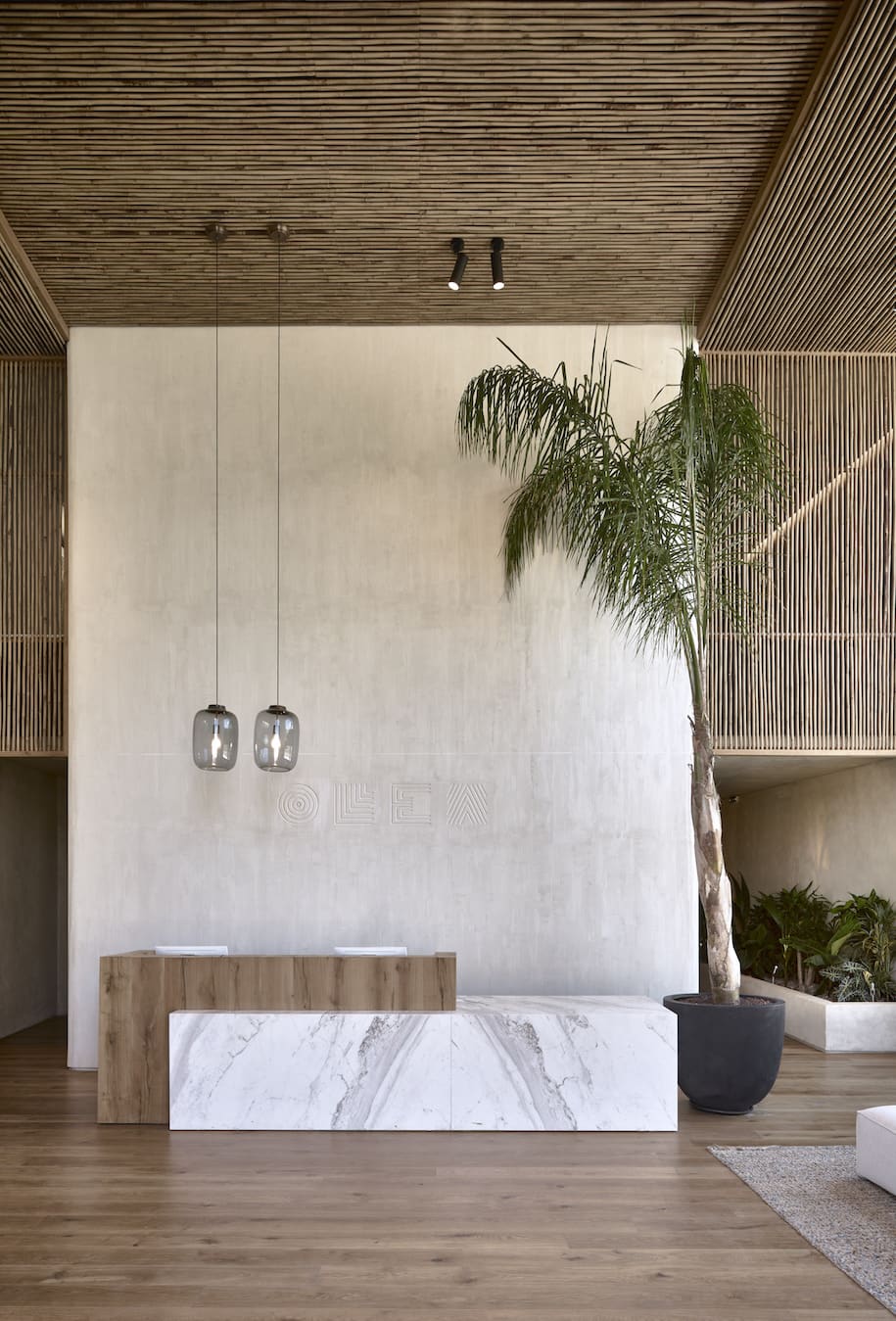 Keeping up with the mindfulness, nature and relaxation aspects, Olea All Suite Hotel puts a big emphasis on wellness. Guests can rejuvenate at the Wellness Spa & Relaxation area.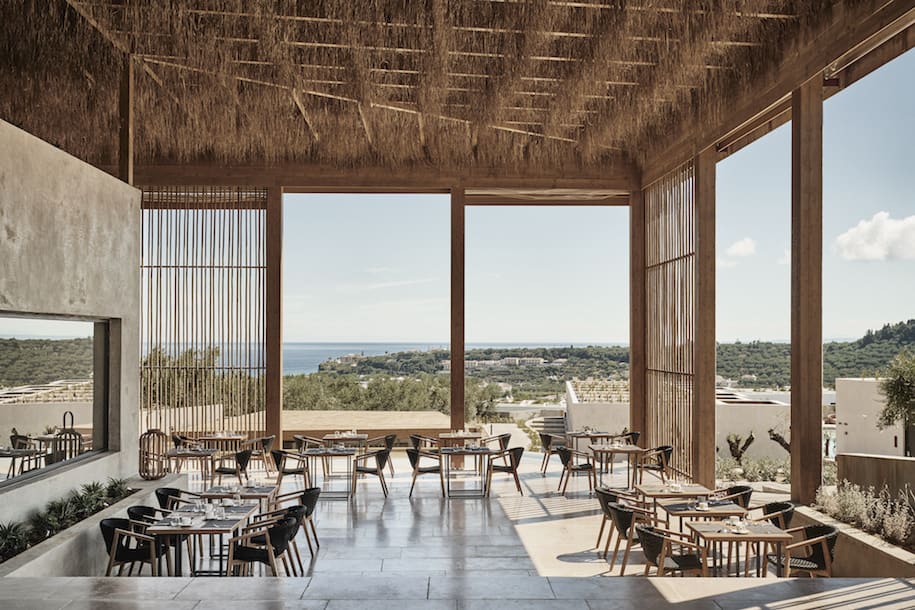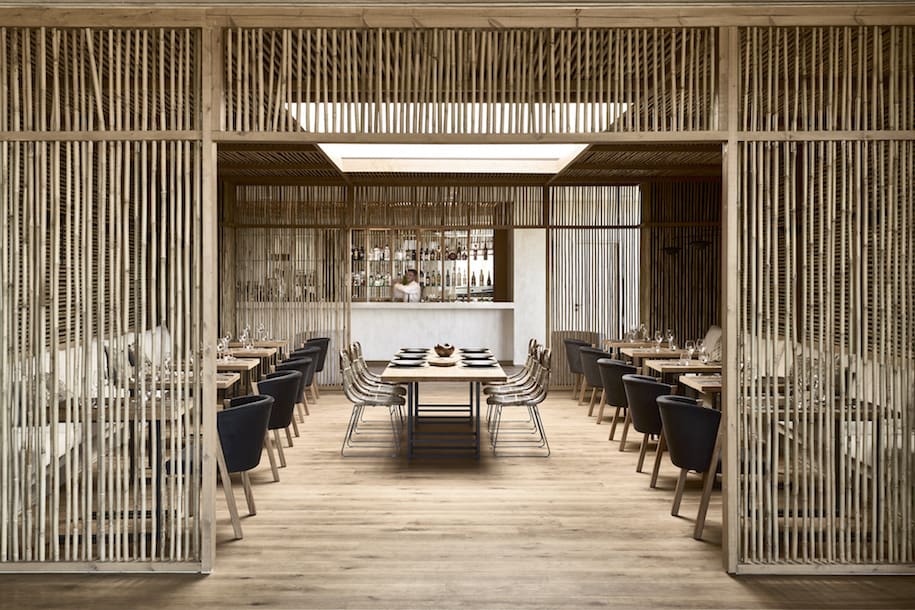 ---

Το OLEA ALL SUITE HOTEL αναπτύσσεται βαθμιδωτά στην πλαγιά ενός λόφου στο νησί της Ζακύνθου. Στόχος του σχεδιασμού ήταν ο αναπροσδιορισμός του φυσικού περιβάλλοντος, μέσα από ελεύθερες χαράξεις που μιμούνται το φυσικό τοπίο, με στοιχεία νερού, φύτευσης και κατασκευών από φυσικά υλικά. Τα όρια μεταξύ εσωτερικών και εξωτερικών χώρων συγχέονται, με το υγρό στοιχείο να βρίσκεται σε μια συνεχή ροή.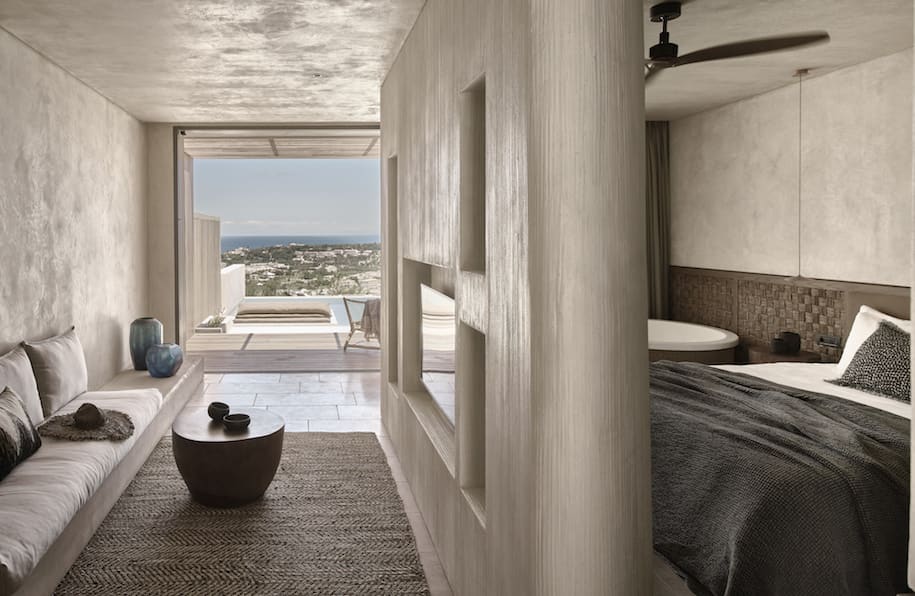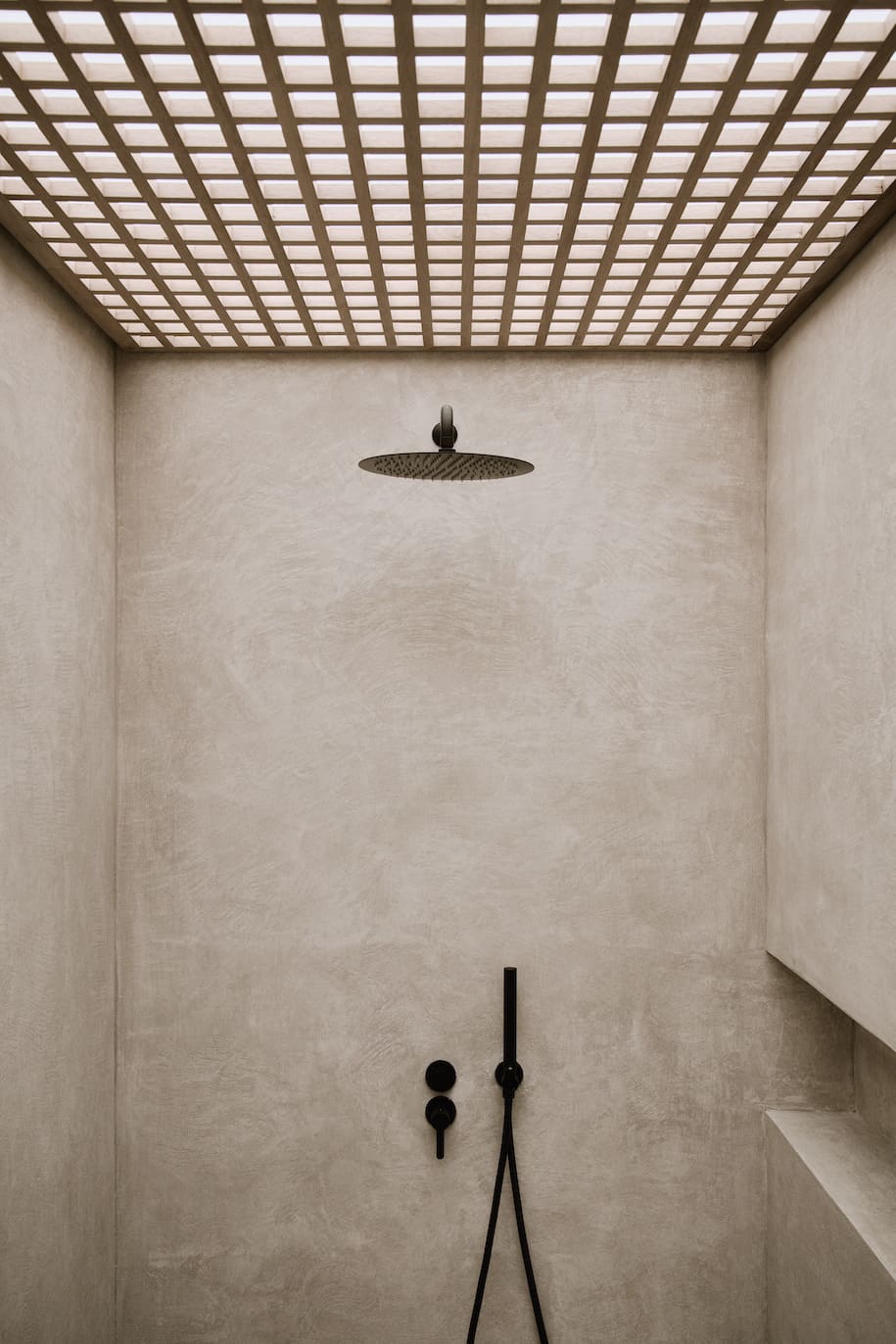 Οι κτιριακοί όγκοι αναπτύσσονται γύρω από το κεντρικό υγρό στοιχείο της λίμνης στην οποία σχηματίζονται νησίδες με σημεία ξεκούρασης, μπαρ και εστιατόριο. Διασχίζοντας μία γέφυρα πάνω από το νερό, ο επισκέπτης συναντάει το κεντρικό  κτίριο. Αυτό χαρακτηρίζεται από καθαρές επιφάνειες, οι οποίες πλαισιώνονται με κατασκευές από μπαμπού τόσο στις εξωτερικές όψεις όσο και εσωτερικά.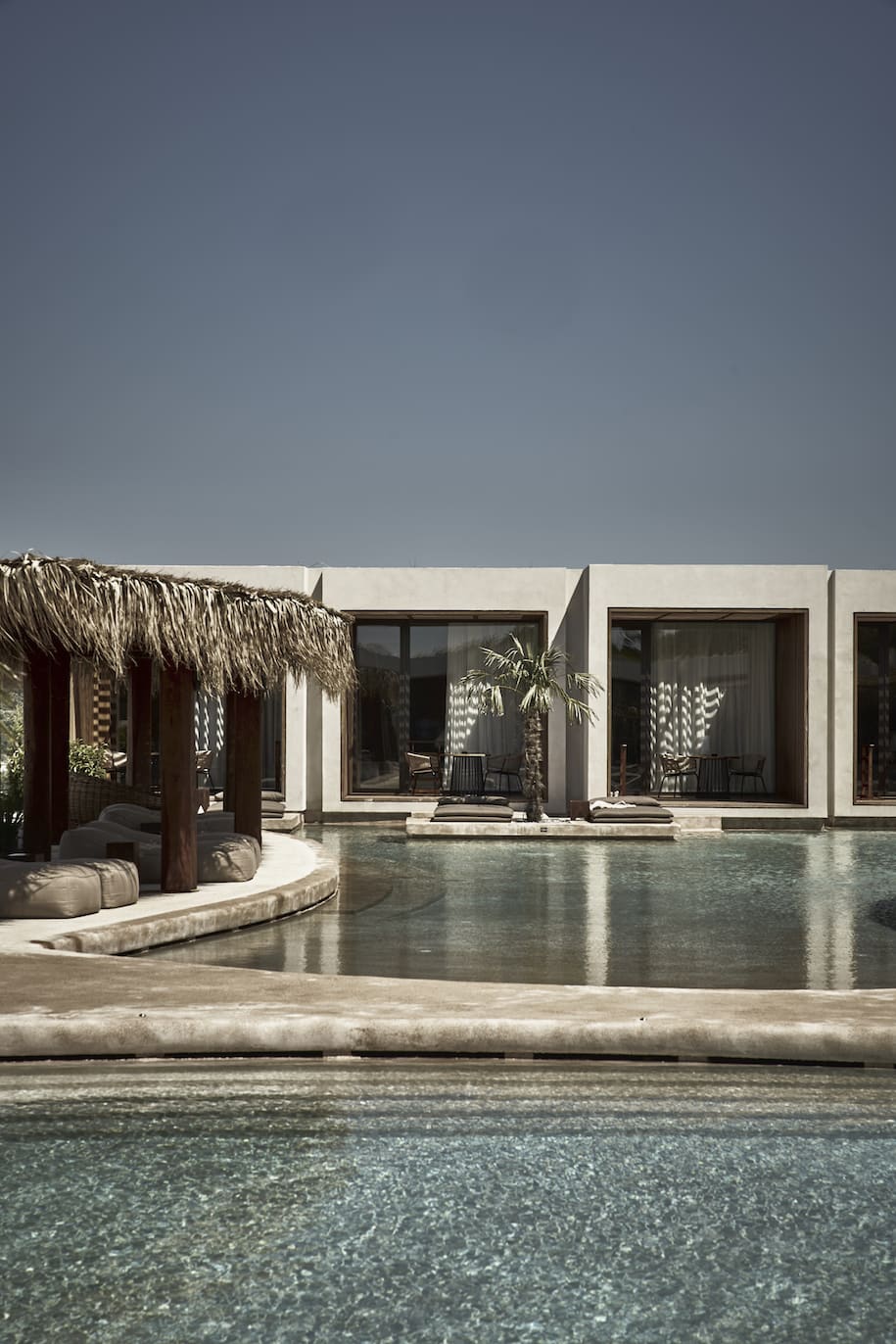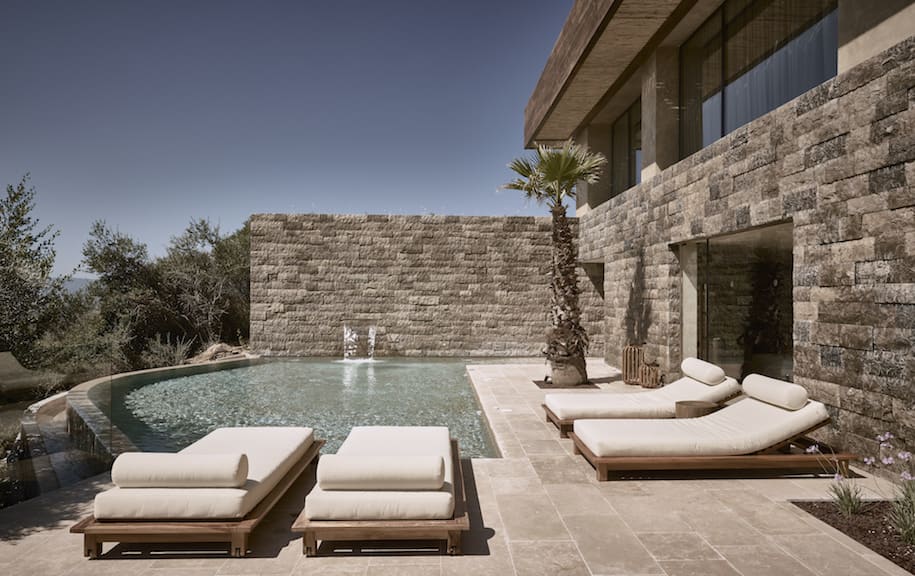 Εισερχόμενος ο χρήστης συναντάει μια κατασκευή σαν «φωλιά», η οποία τον αγκαλιάζει και του δημιουργεί έναν χώρο ζεστό (cozy) για να γευματίσει. Η διαμόρφωση του κεντρικού εστιατορίου συνεχίζει στην εξωτερική βεράντα που προσφέρει θέα προς τη θάλασσα.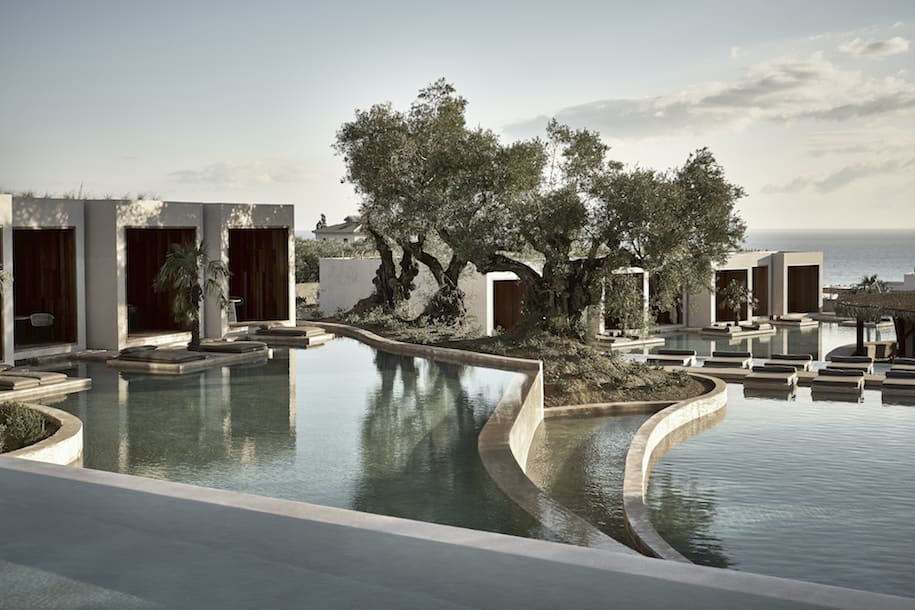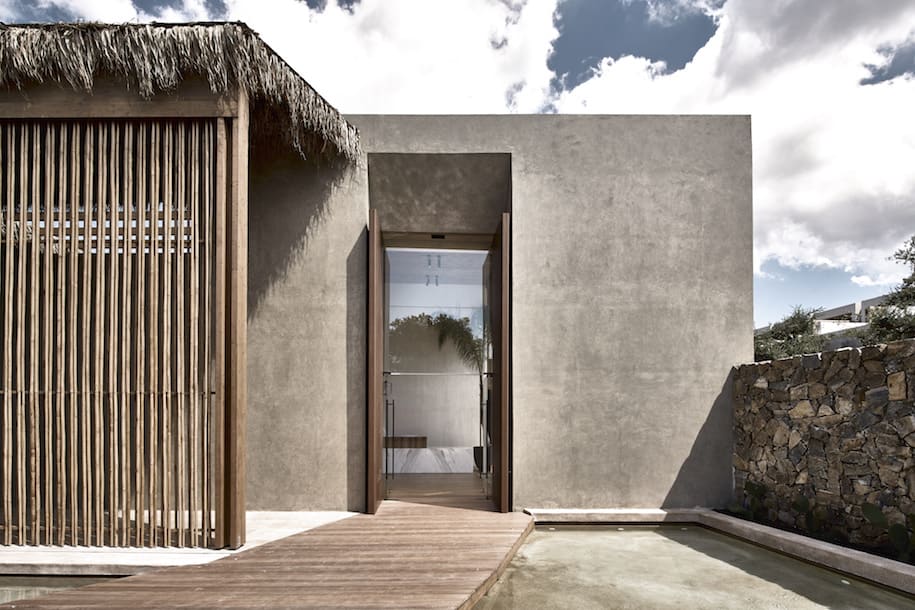 Το sunset bar, έχει στραφεί προς τη δύση, στην αντίθετη κατεύθυνση από την πλειοψηφία των υπόλοιπων κτιρίων τα οποία κοιτάνε προς τη θάλασσα. Με τον τρόπο αυτό ολοκληρώνεται η 360ο μοιρών μαγευτική θέα στοιχείο που χαρακτηρίζει το ξενοδοχείο. Το spa στο χείλος του λόφου, παρέχει ανεμπόδιστη θέα προς το νότιο τμήμα του νησιού.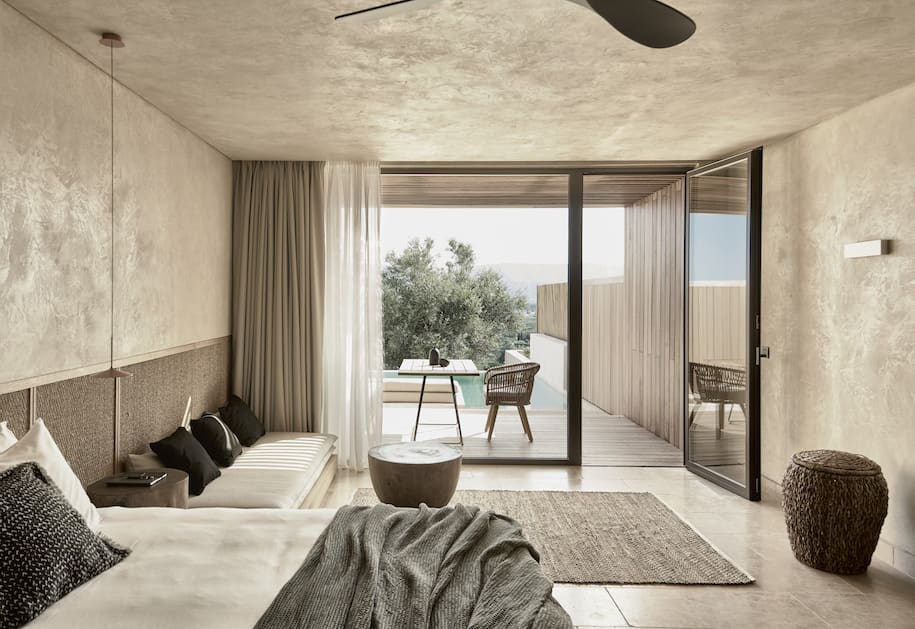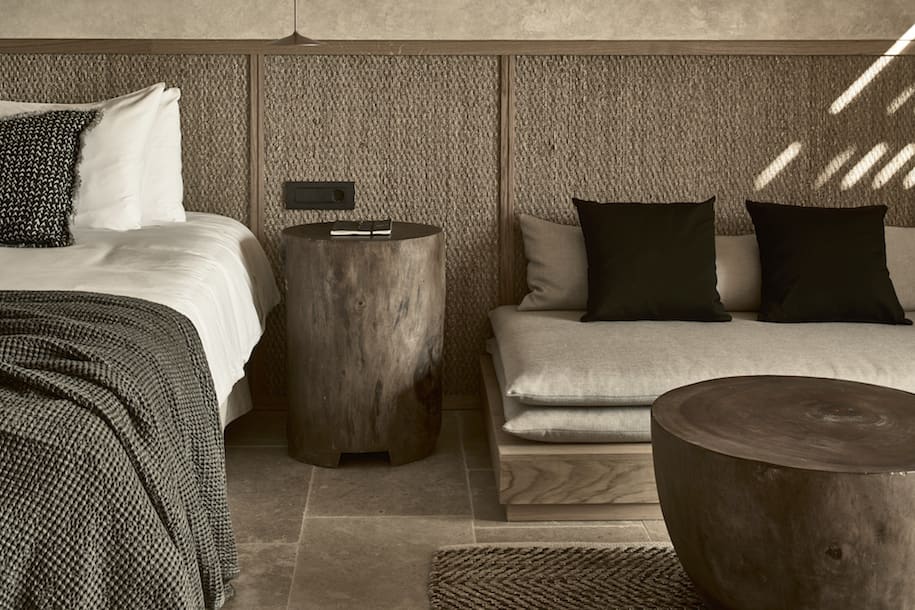 About the architects:
"Simplicity, clean lines, highest quality materials and special attention to details"
Block722 architects + is an Athens and Stockholm based architectural practice. Founded in 2009 by Sotiris Tsergas and Katja Margaritoglou, is active in the architectural, as well as in the interior design and construction fields, managing a wide variety of projects, from initial planning until its completion. Βlock722 team is noted for its exceptional creativity and commitment to quality design. The use of space reflects and is sensitive to its environment. Upon closed inspection, elements of architecture represent interplay of internal and external boundaries with a certain underlying tension and dynamism.
The studio has been featured widely by the press around the world, including Wallpaper*, ELLE Décor France, Côté Sud, Archdaily.com and countless more print and online media.
«Απλότητα, καθαρές γραμμές, υλικά υψηλής ποιότητας και ιδιαίτερη αγάπη στην μικρή λεπτομέρεια»
Οι  BLOCK 722 architects + φέρουν μια διαπολιτισμική προσέγγιση στο έργο τους που επηρεάζεται από τις πόλεις της Αθήνας και της Στοκχόλμης, όπου βρίσκονται τα δύο γραφεία τους. Η σύζευξη των δύο πολιτισμών είναι αυτό που προσδίδει στο έργο του στούντιο την αισθητική του υπογραφή. Το Βlock 722 team χαρακτηρίζεται από την εξαιρετική του δημιουργικότητα και την δέσμευση στον σχεδιασμό υψηλής ποιότητας. Το στούντιο παρουσιάστηκε ευρέως από τον Τύπο σε όλο τον κόσμο, όπως το Wallpaper *, το ELLE Décor France, το Côté Sud, το Archdaily.com και αμέτρητα έντυπα και online μέσα ενημέρωσης.
Suppliers
flooring Gr.Stone, Malo Development, Fredi Sula
window Frames Alumil Malo Development
plaster Malo Development, Durostick
swimming pools Crystal Pools
sanitaryware Ideal, House LTD
beds Cocomat
furniture Design pergola, SET
sofa creations Vagenas Contract Materials, Κοurtis Contract, Graffito, Mexil, Ivy home
wooden structures & coating Malo Development, Caneplex, Vagenas Contract Materials, Fredi Sula
heat experiences (spa) Tzikopoulos P.
lighting Linealight
construction company Malo Development
Have a look at a previous hotel project by Block 722 architects + in at this link!
Δείτε ένα παλαιότερο ξενοδοχείο του γραφείου Block 722 architects + σε αυτόν τον σύνδεσμο!
READ ALSO:
No photographs, Just renders: IMAGINED ARCHITECTURE by Artist Alexis Christodoulou