The design for the new National Theater of Cyprus, won in open international competition in 2003, extends a language of public spaces established in an earlier design , for the Cyprus House of Representatives, one block to the south.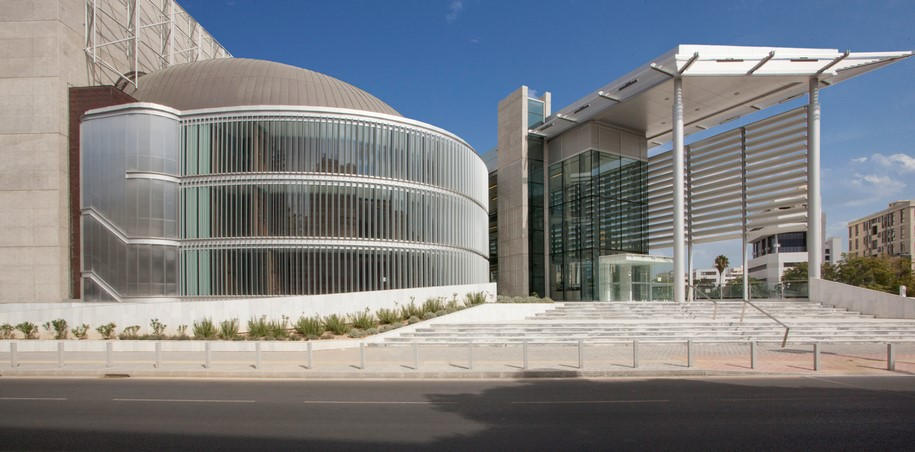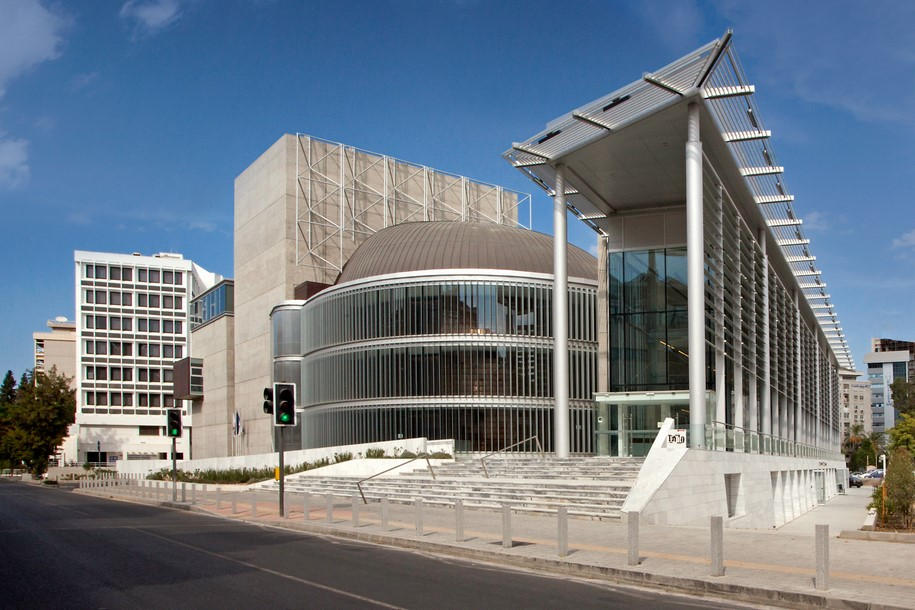 The theater is as a public institution engaged with the community it serves.
The design proposal integrates the theater and a public park. The park, a setting for outdoor concerts, is a grand amphitheater addressing the foyer.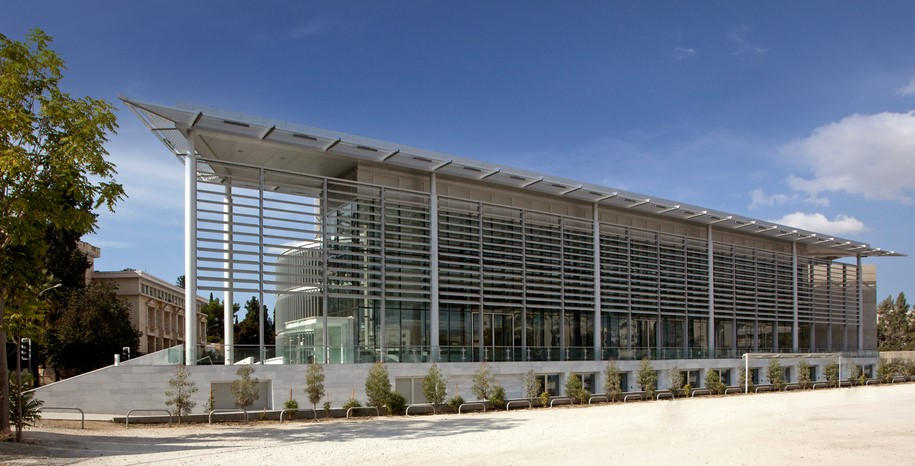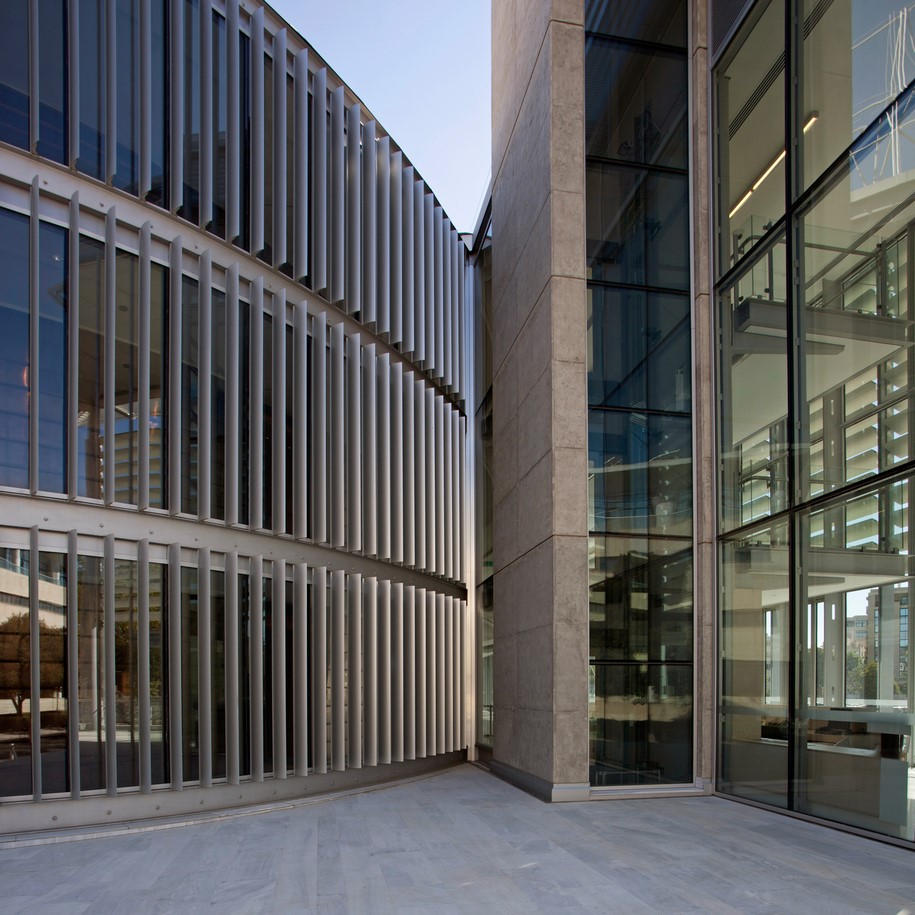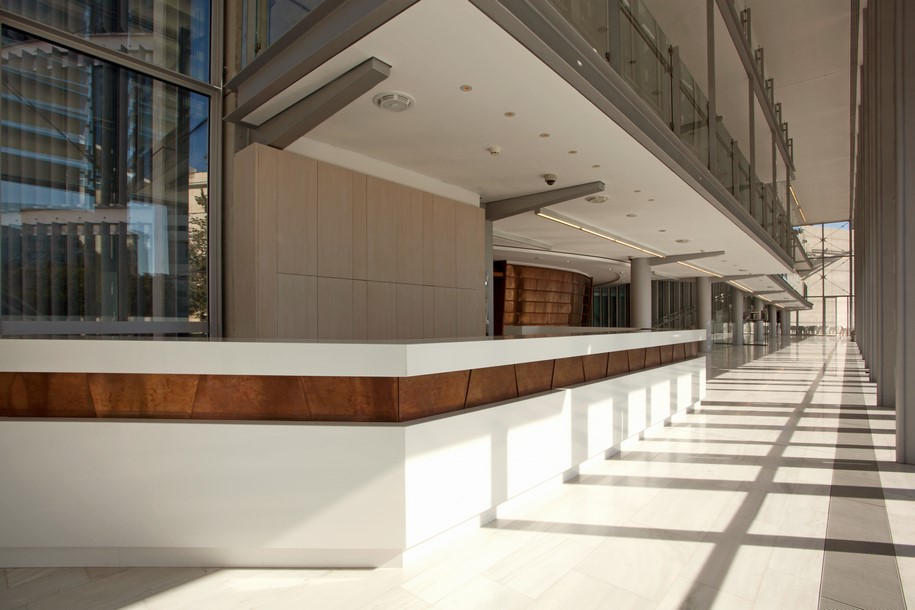 A raised landscaped berm provides a protective edge to the site. Two ramps rise from the park leading visitors to the foyer. A private theater garden is set at the heart of the site away from traffic noise. The foyer set between the theater and the park, is a multi-level space with views over the park.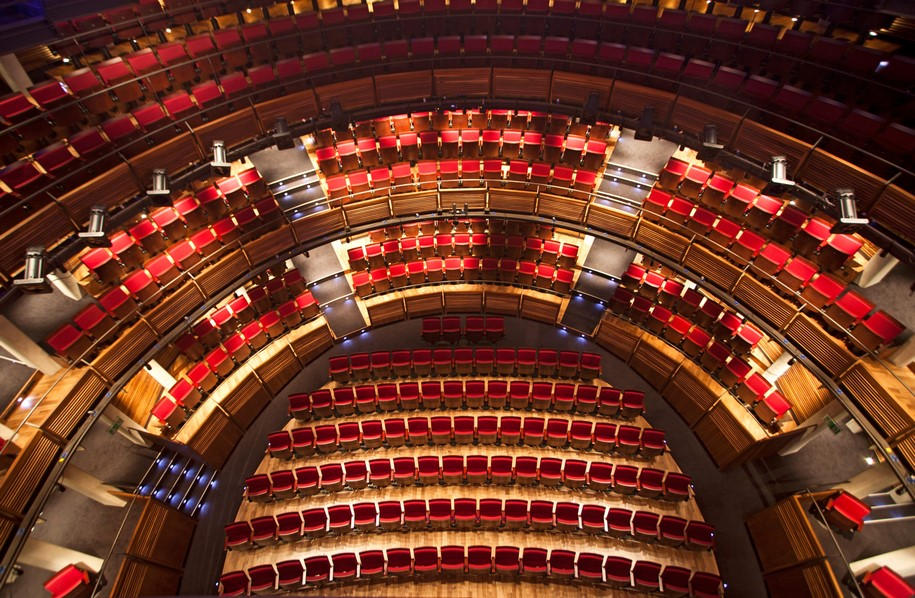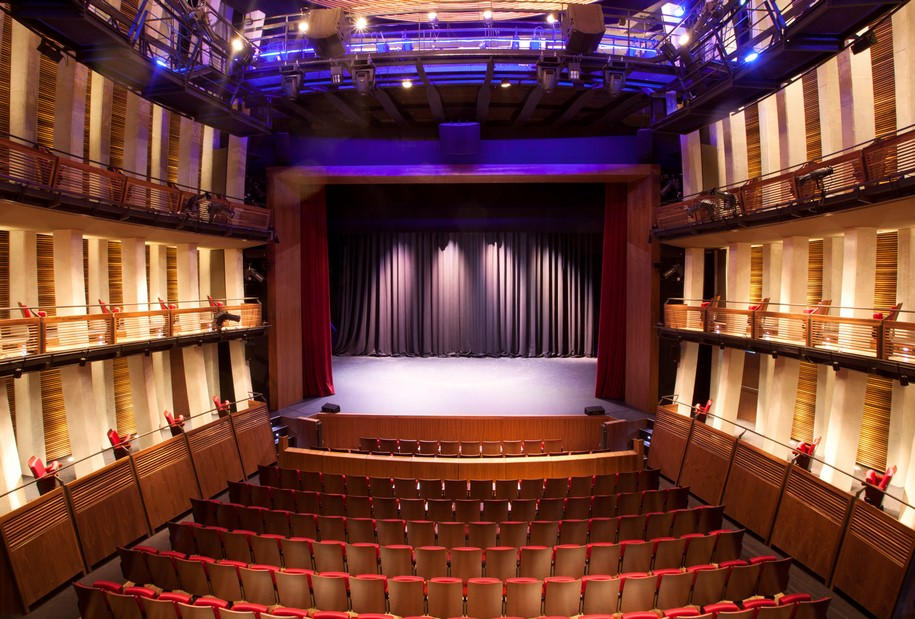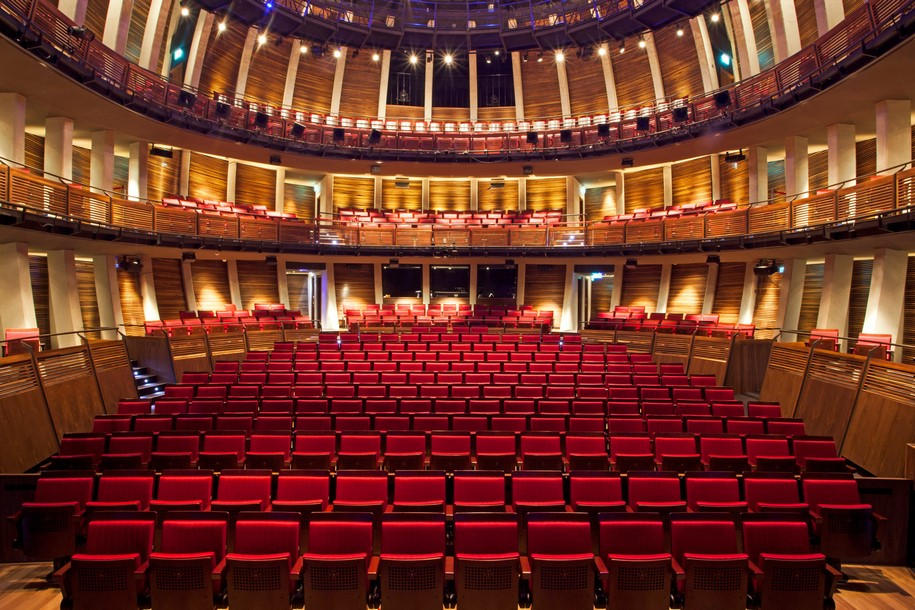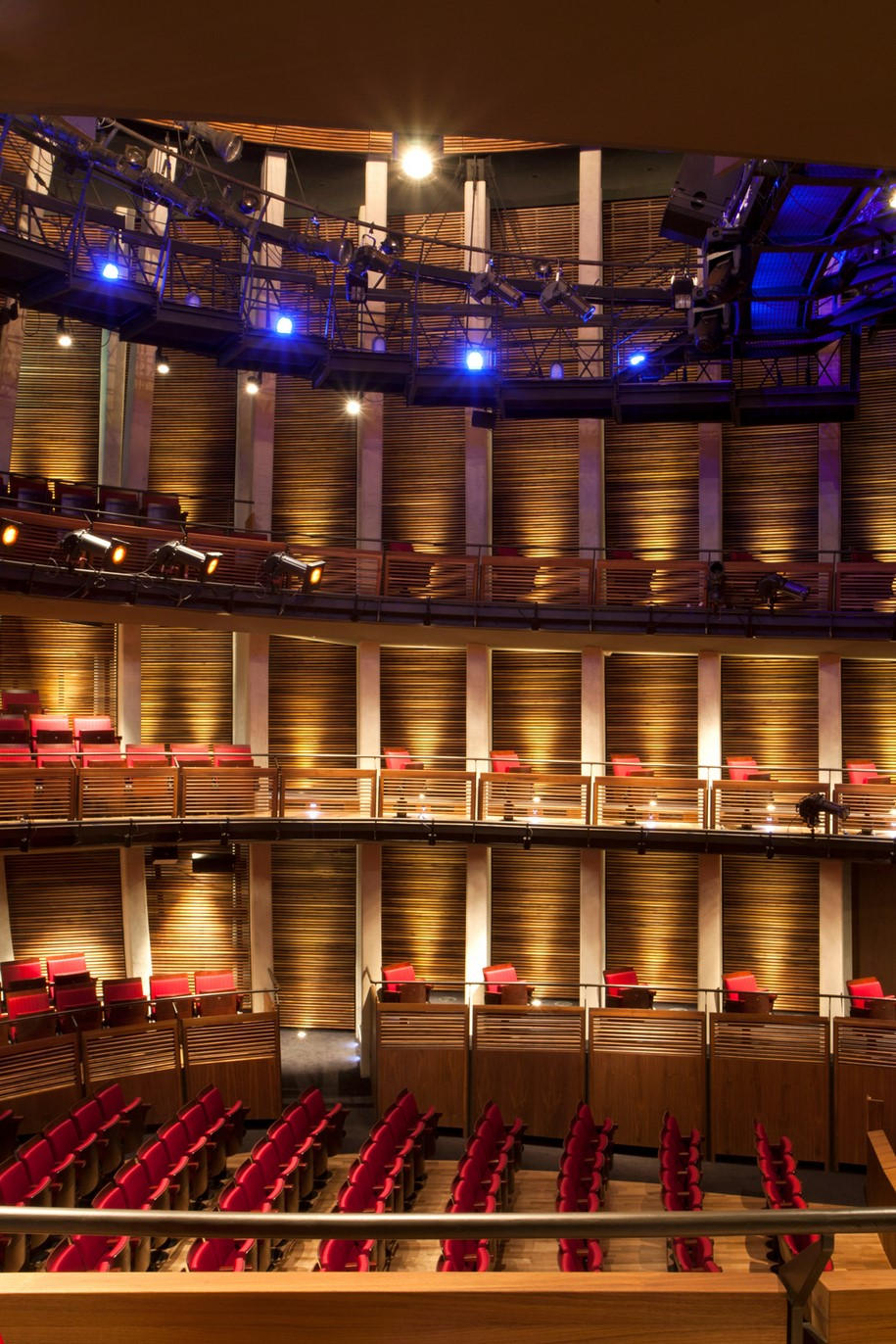 A garden courtyard provides light and ventilation to the rear of the foyer. Ramps connect the gallery levels of the two auditoria. Both auditoria combine intimacy and flexibility.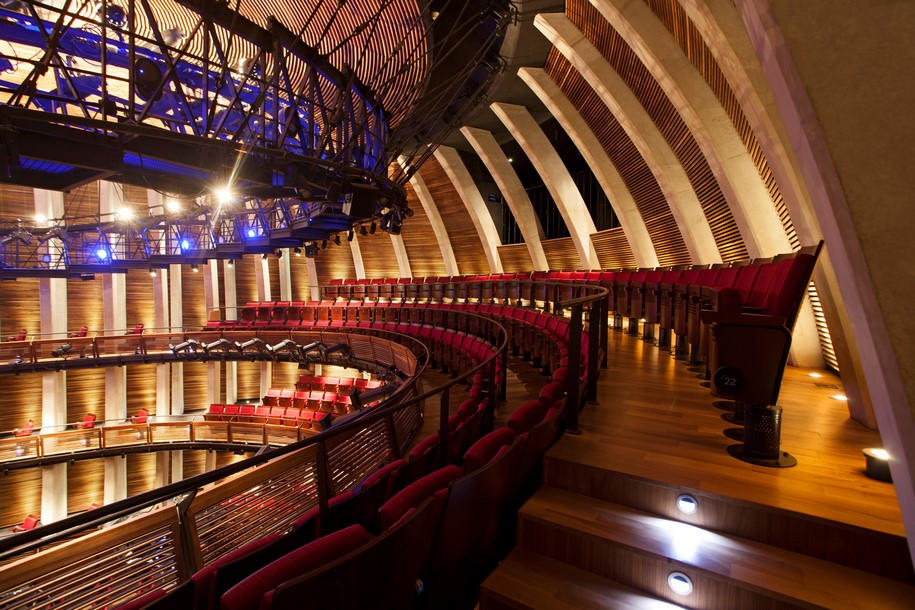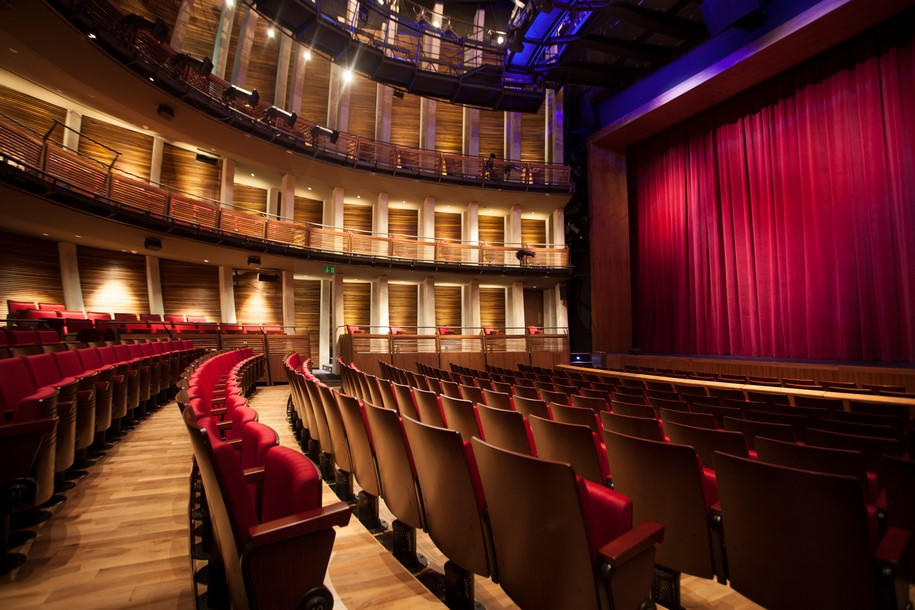 The 550-seat Lyric Theater sits on the site with exposure to the street and garden. Externally, the auditorium volume is the focus of the composition. Internally, the audience embraces the stage to create an intimate theatrical environment. The design minimizes the distance from actor to audience.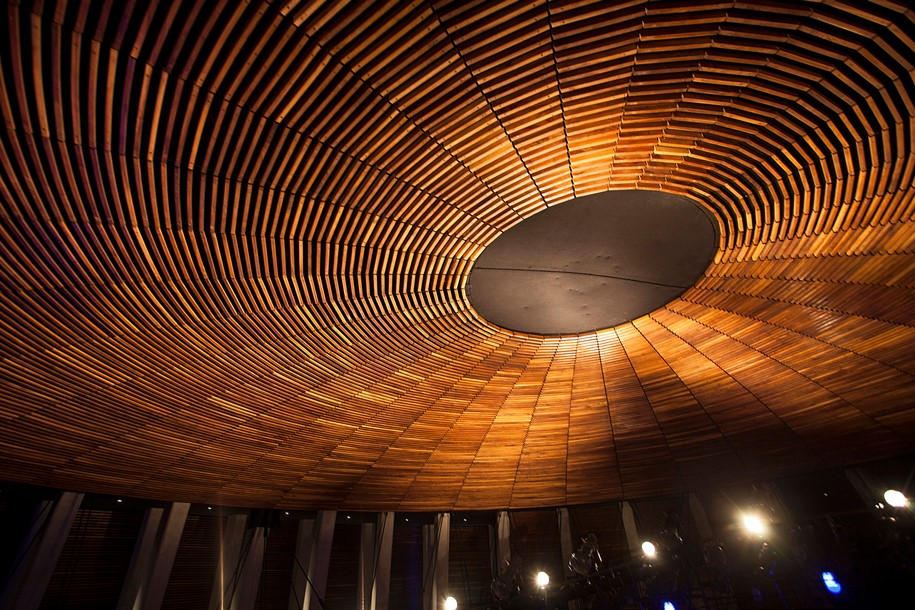 The 150-seat New Theater is an open-ended workshop space. Simple galleries ring the room. The stage be can set in the center, at the ends, or to one side of the room. The space can accommodate promenade performances that can extend into the private garden beyond.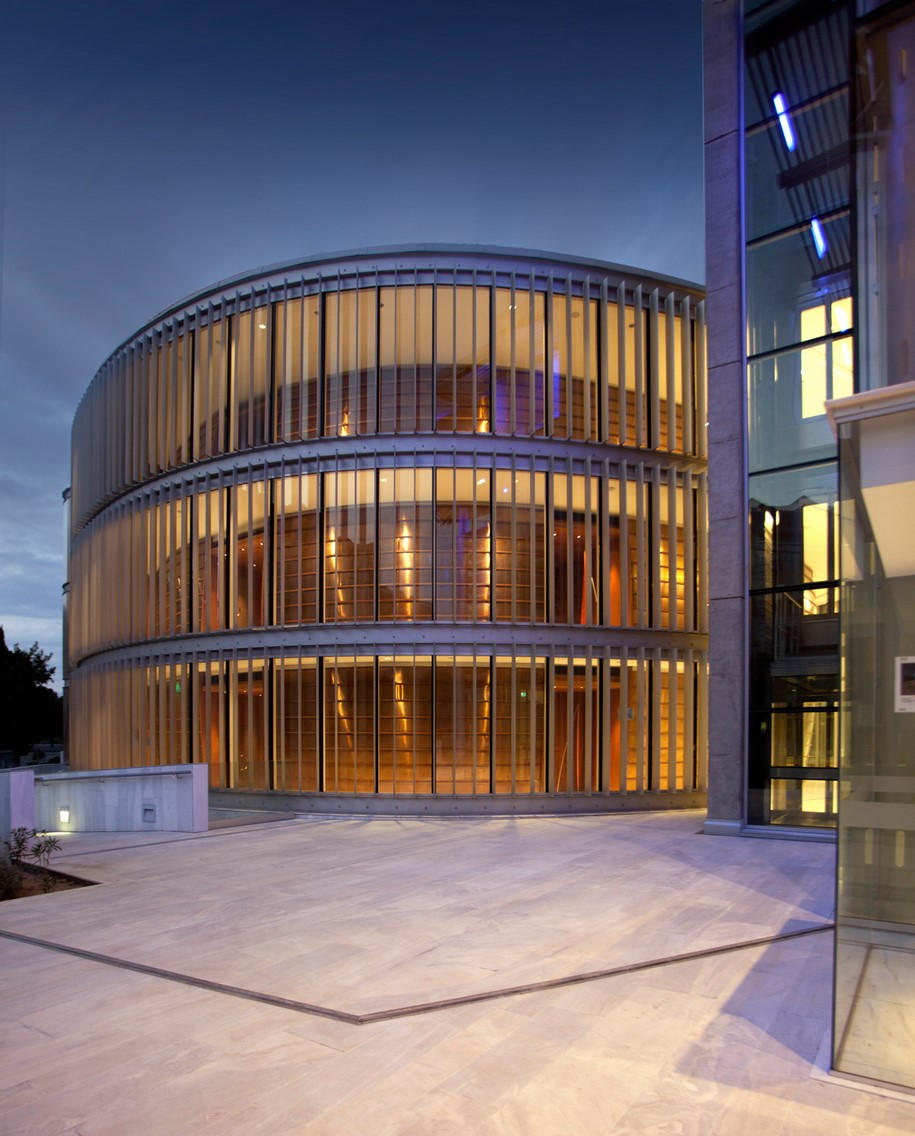 Administration offices – grouped around a linear courtyard garden – are set at high level. The offices are directly connected to the front of the house and backstage areas. The studio apartments, for visiting actors and theater personnel, overlook the private theater garden.

Facts & Credits:
The Cyprus National Theatre, Cyprus Theatre Organization
Location: Nicosia, Cyprus
Firm: Kythreotis Architects 
Associate Architects: KPF, London U.K.
Architectural competition: First Prize 2003
Completed: 2011
Photography: Louisa Nikolaidou
READ ALSO:
Catalyst: a Speciality Coffee Shop in London by 157+173 Designers