Huachinango 36 is a project located in the center of the city of Cancún, in the Mexican Caribbean sea. This project responds to a plan of redensification of the city generated by population growth and degradation of the city itself, where its inhabitants moved to the suburbs leaving behind an urban layout rich in green spaces, generous lots, and defined vehicle circuits.
-Text provided by the authors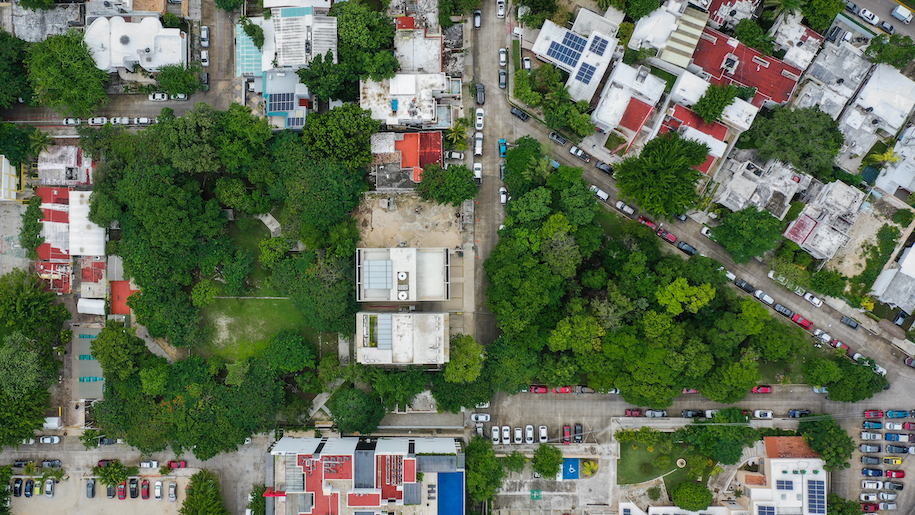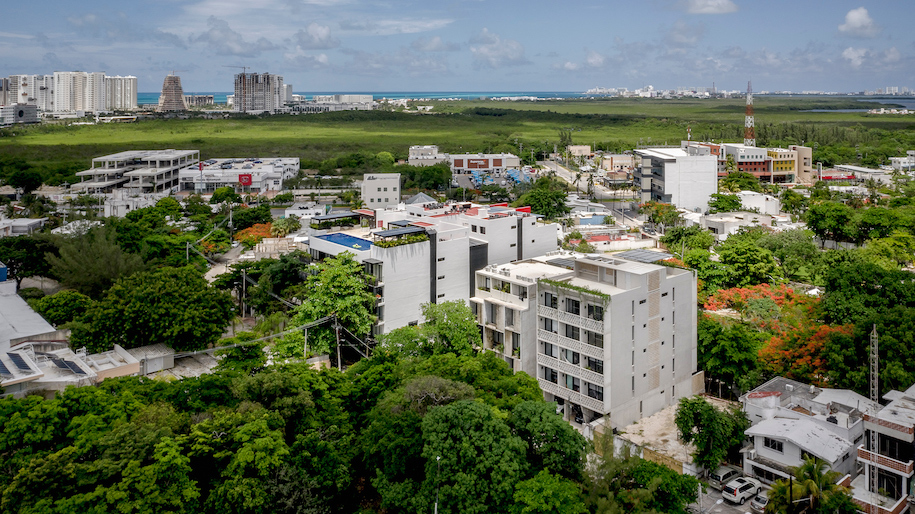 We resolved the project as a collective rental housing building, which allows two types of income: long-term income for local people and short-term or vacation income for tourism.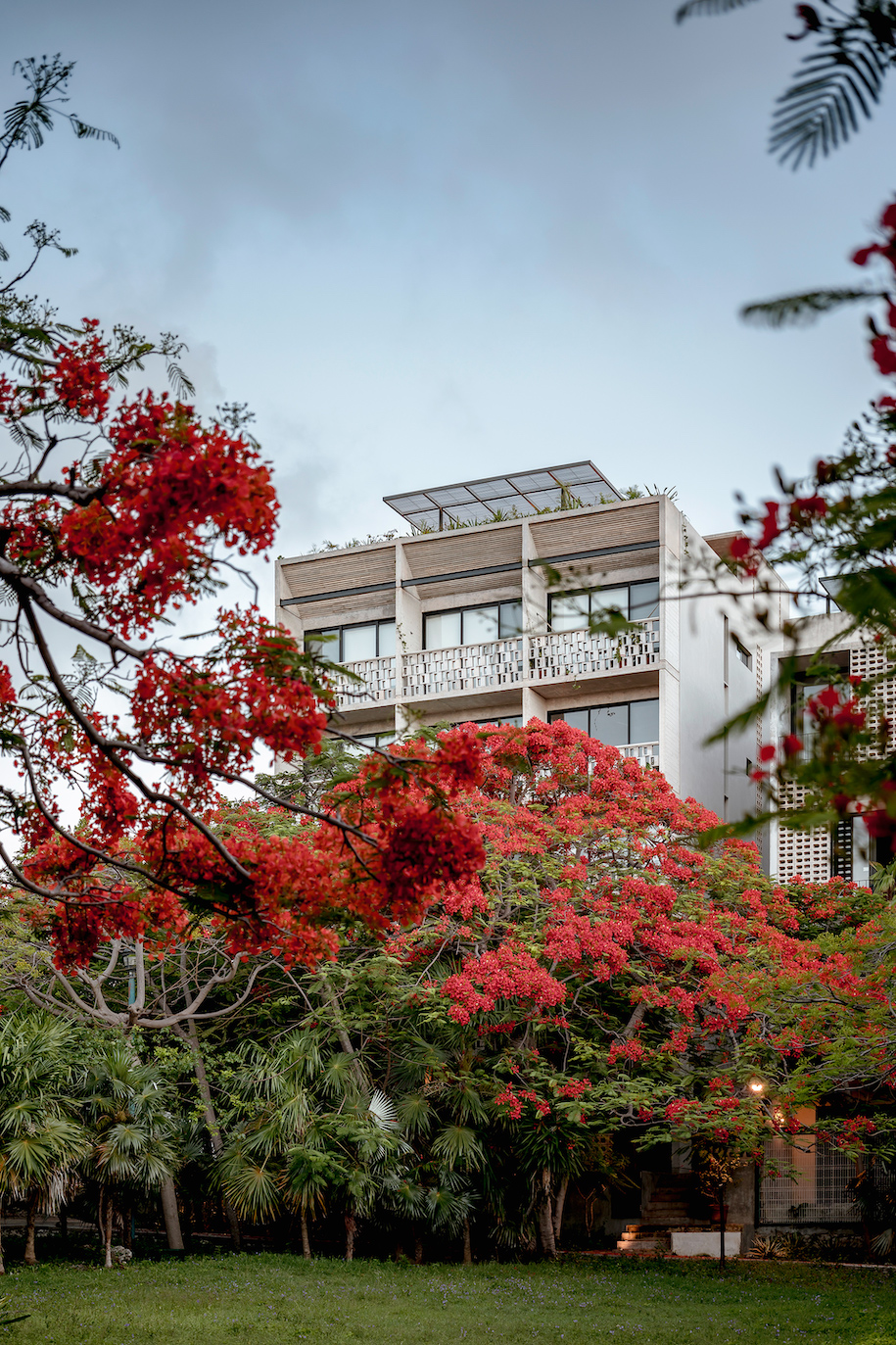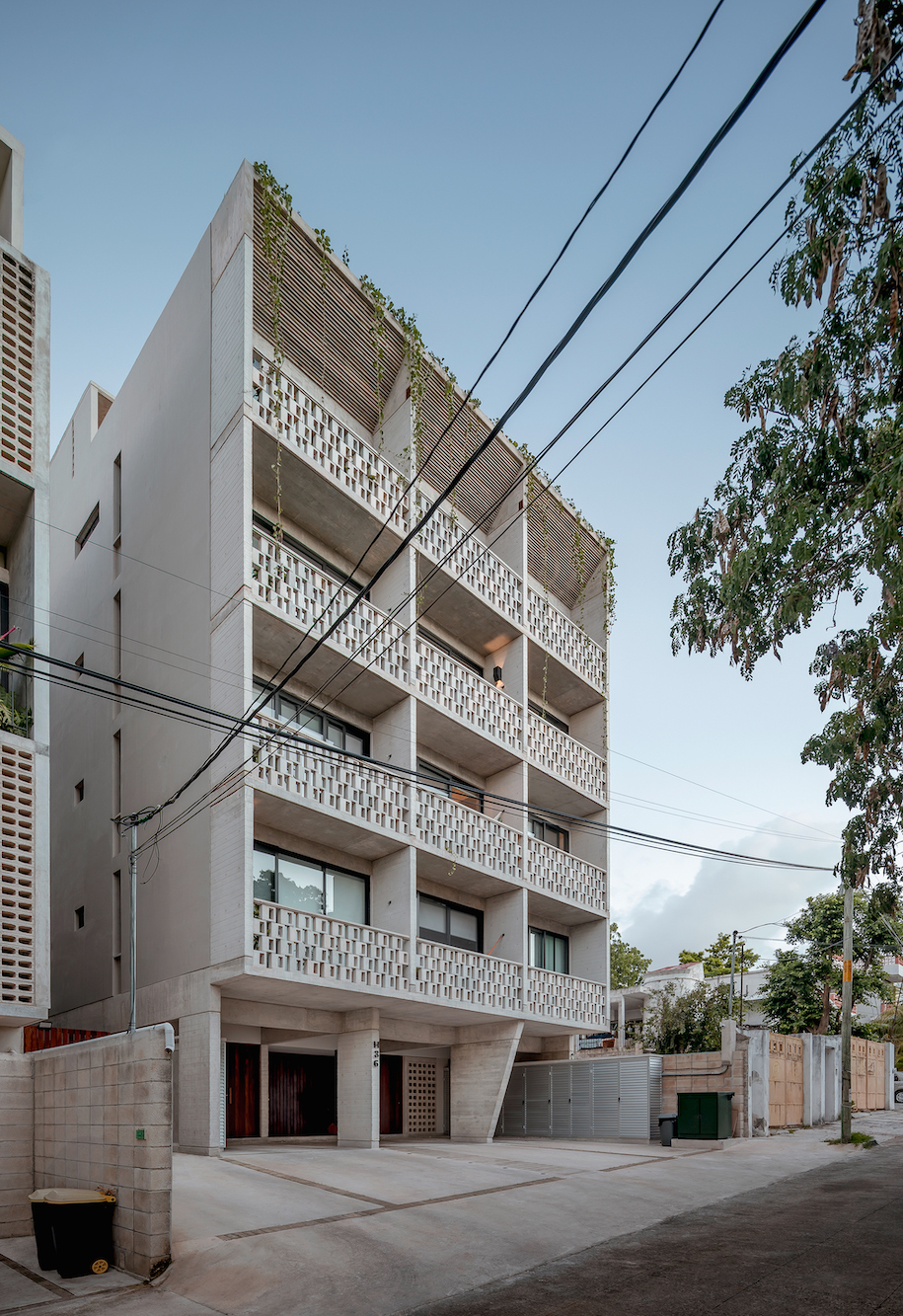 By complementing a mix of income, the architectural intervention is not limited to the plot with an increase in housing but with an improvement in public space and contributing to the recovery of the urban image from the immediate context. One of the premises of this project was to eliminate the fences and connect the building on the ground floor with the large adjacent public spaces through a commercial space.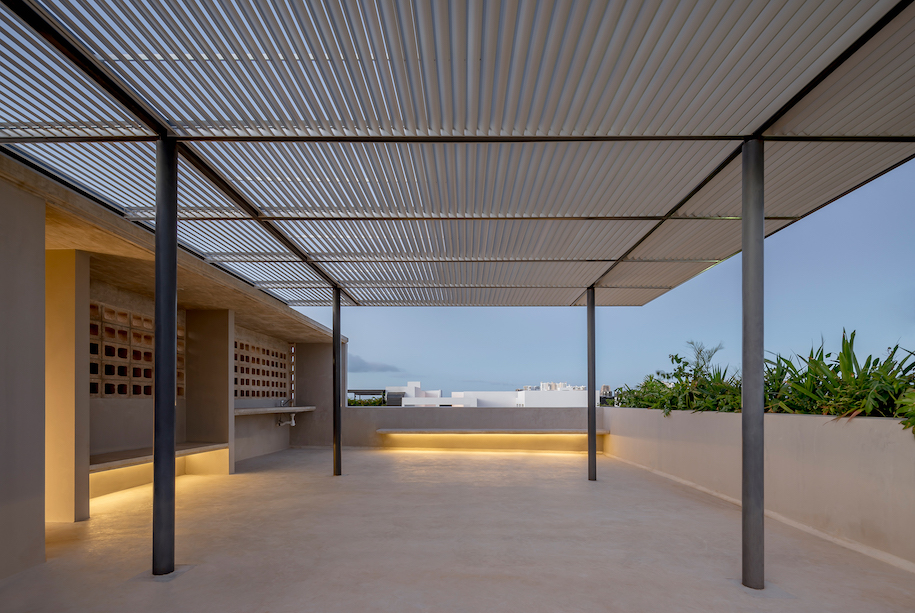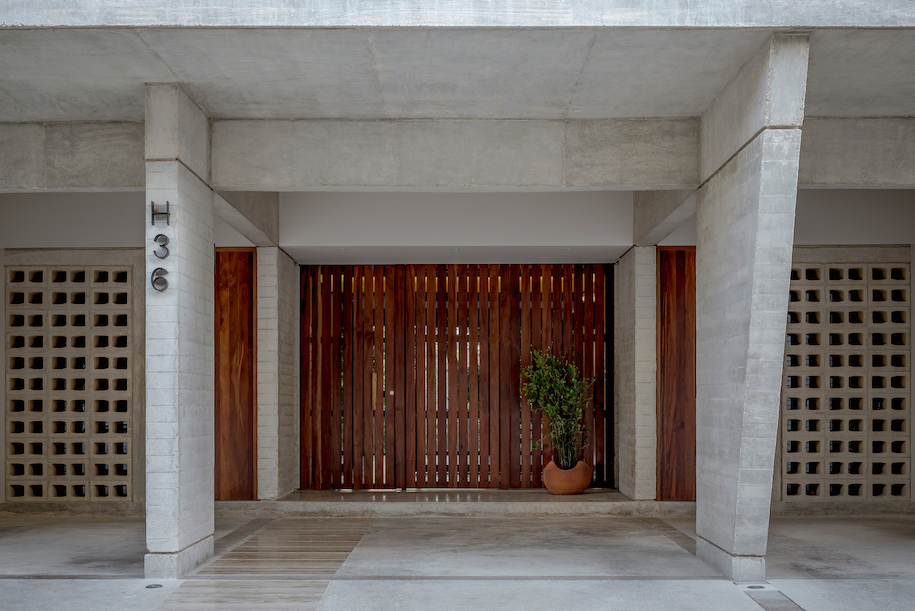 It has 16 housing units of between 30, 60, and 90 m2, allowing different family schemes to cohabit, built with low-cost materials and processes, all favored with natural lighting, natural cross-ventilation, and balconies that function as an extension of the house and at the same time protecting them from the sun and rain. Both the pool and the commercial area and the terraces allow the inhabitants to interact with each other without supposing a loss of privacy or independence.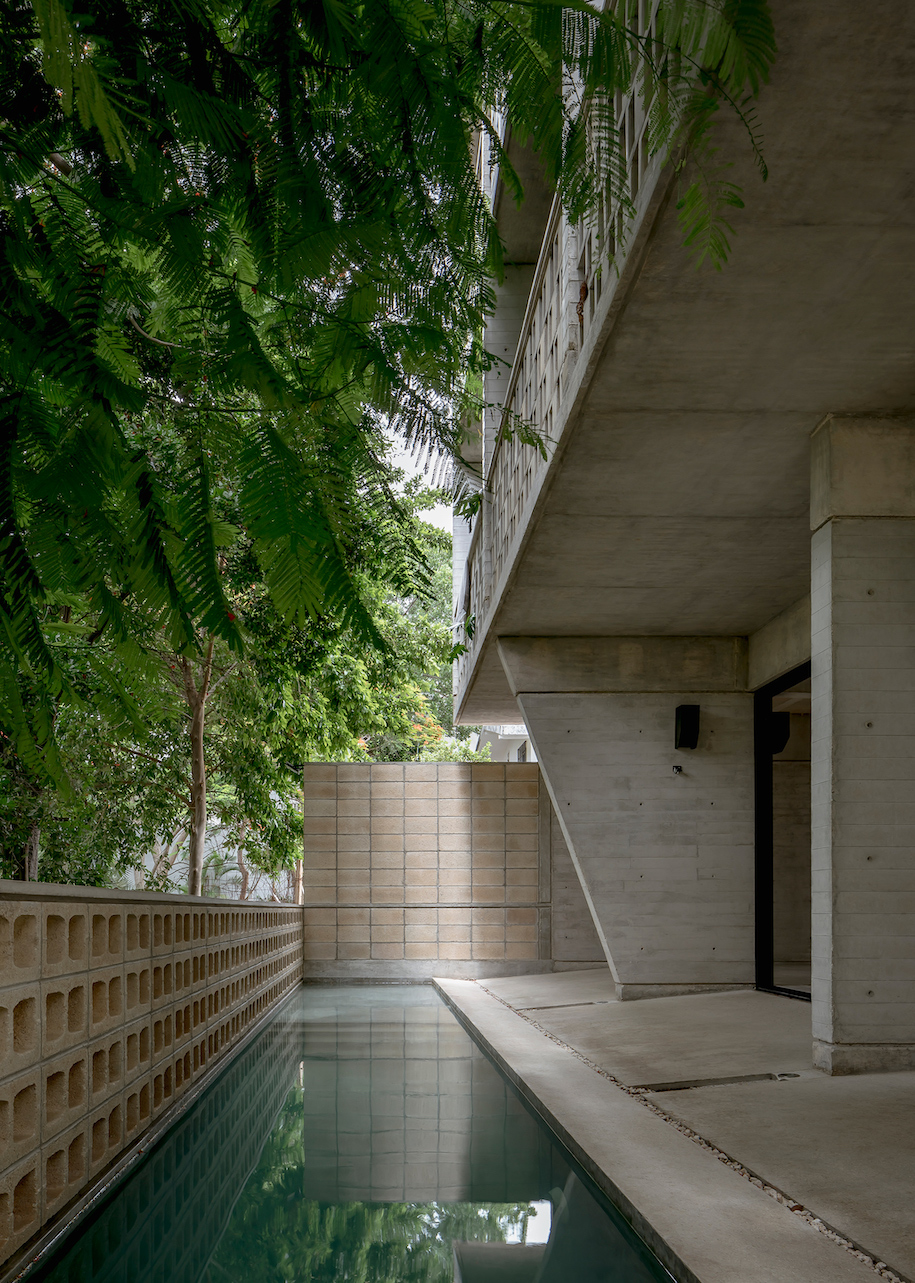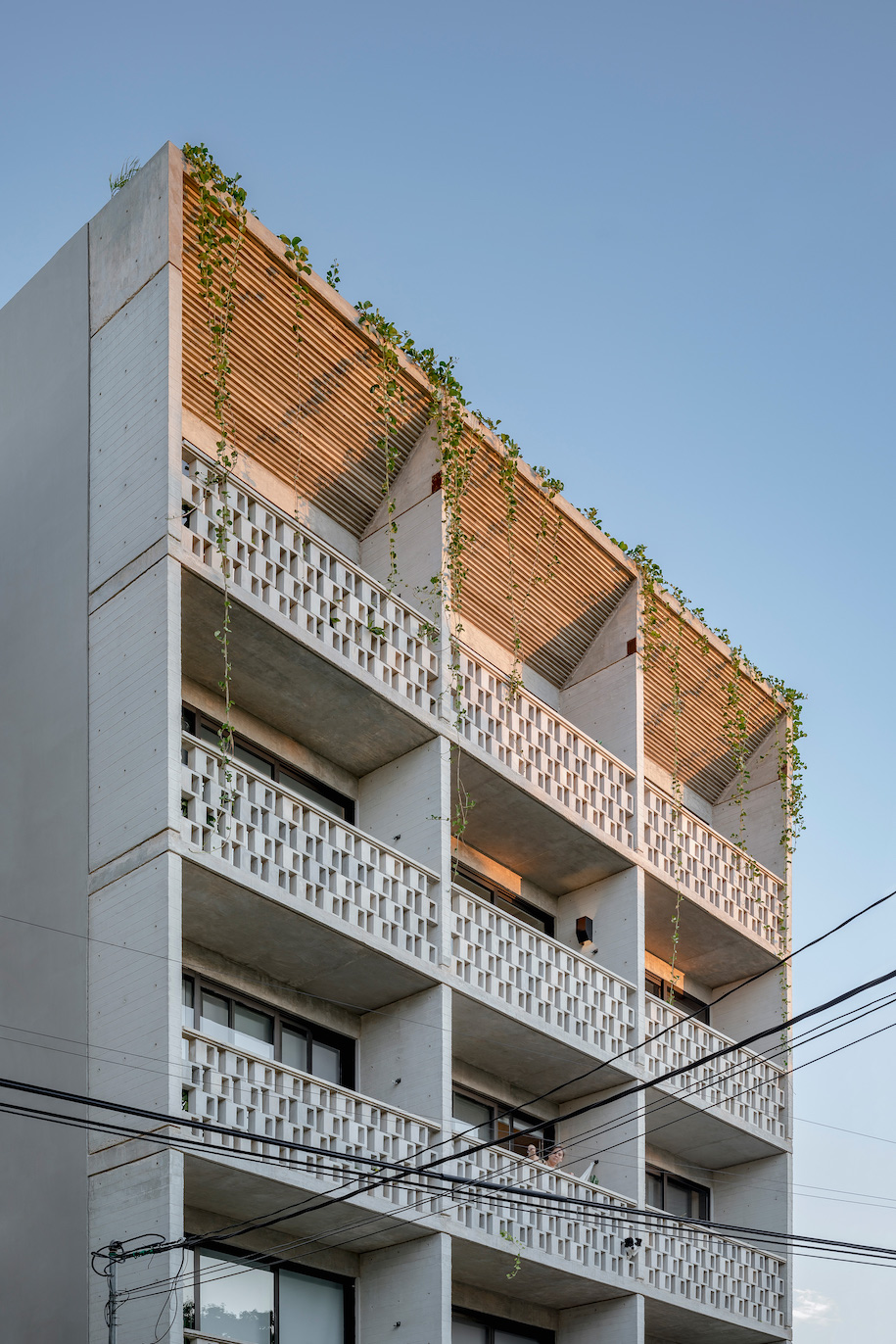 Huachinango 36 is an opportunity to propose a replicable architectural scheme to increase the density of our cities.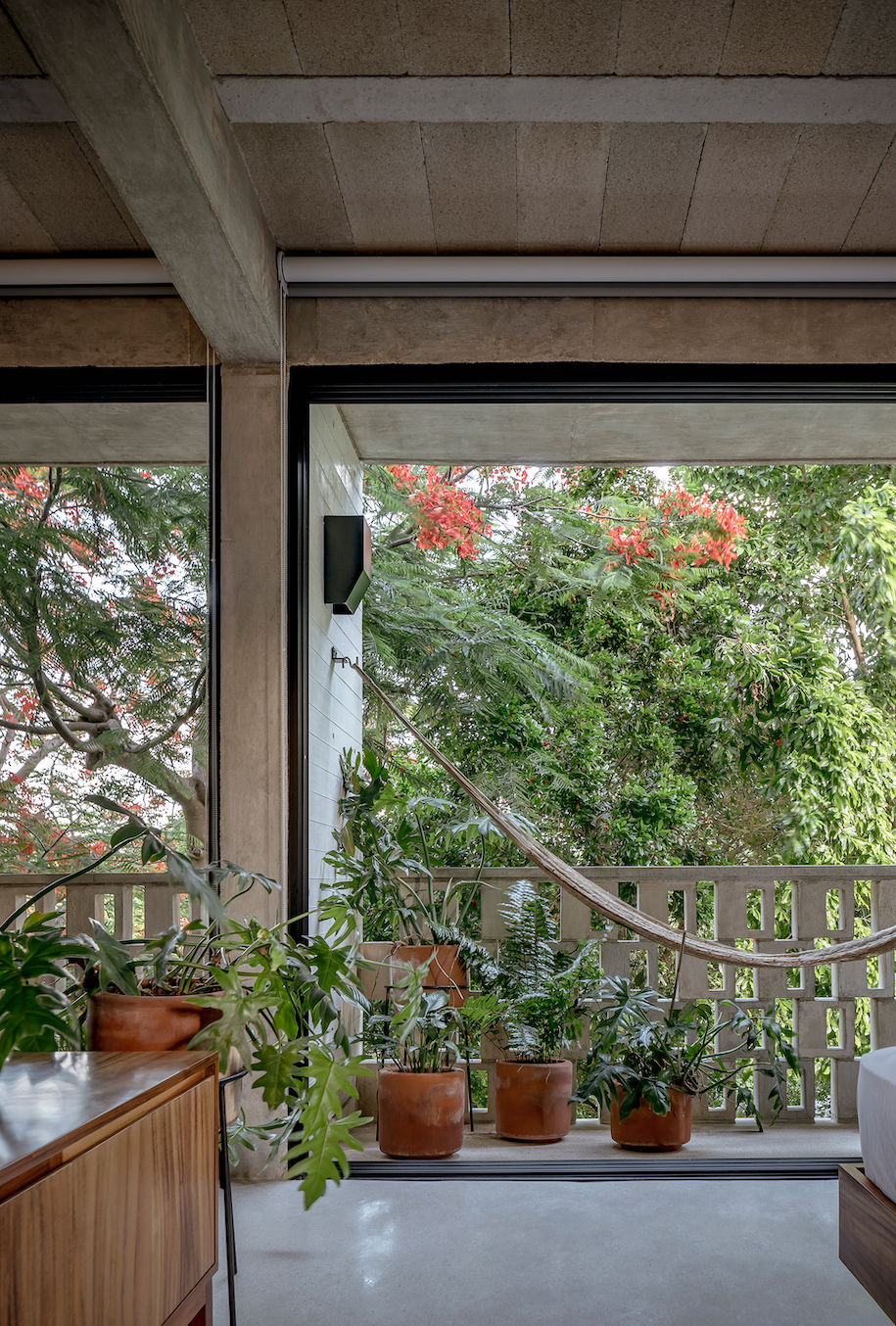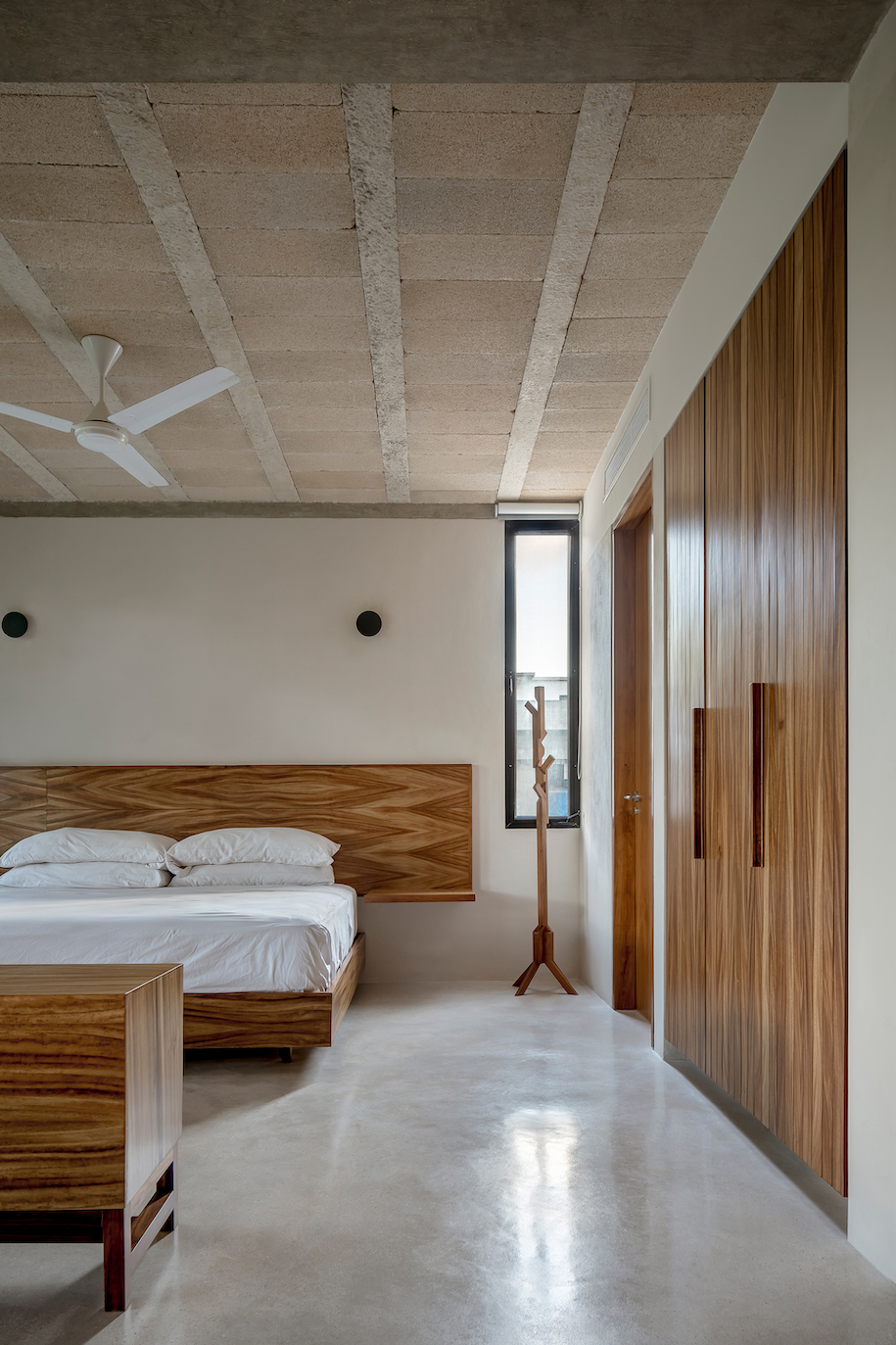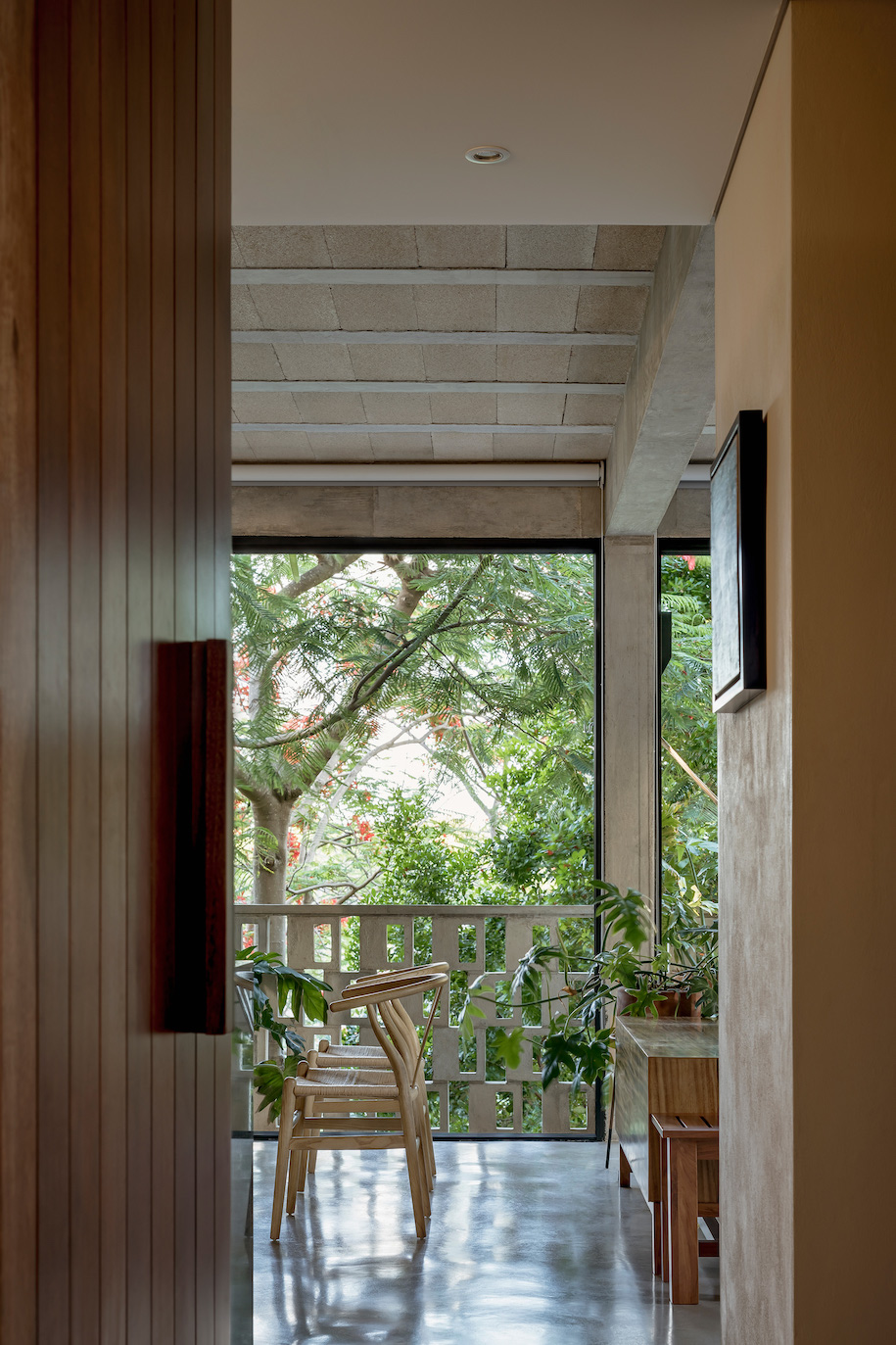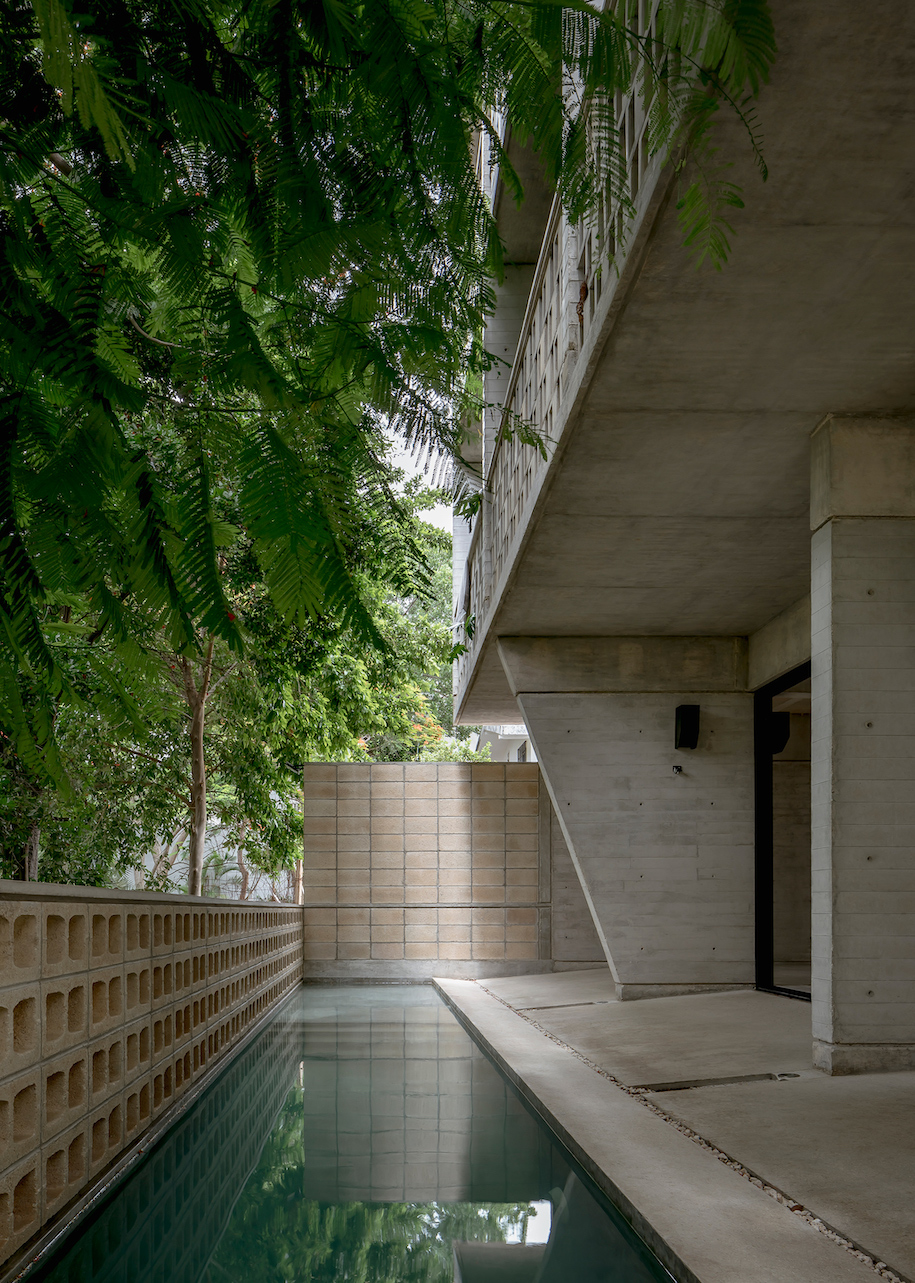 Drawings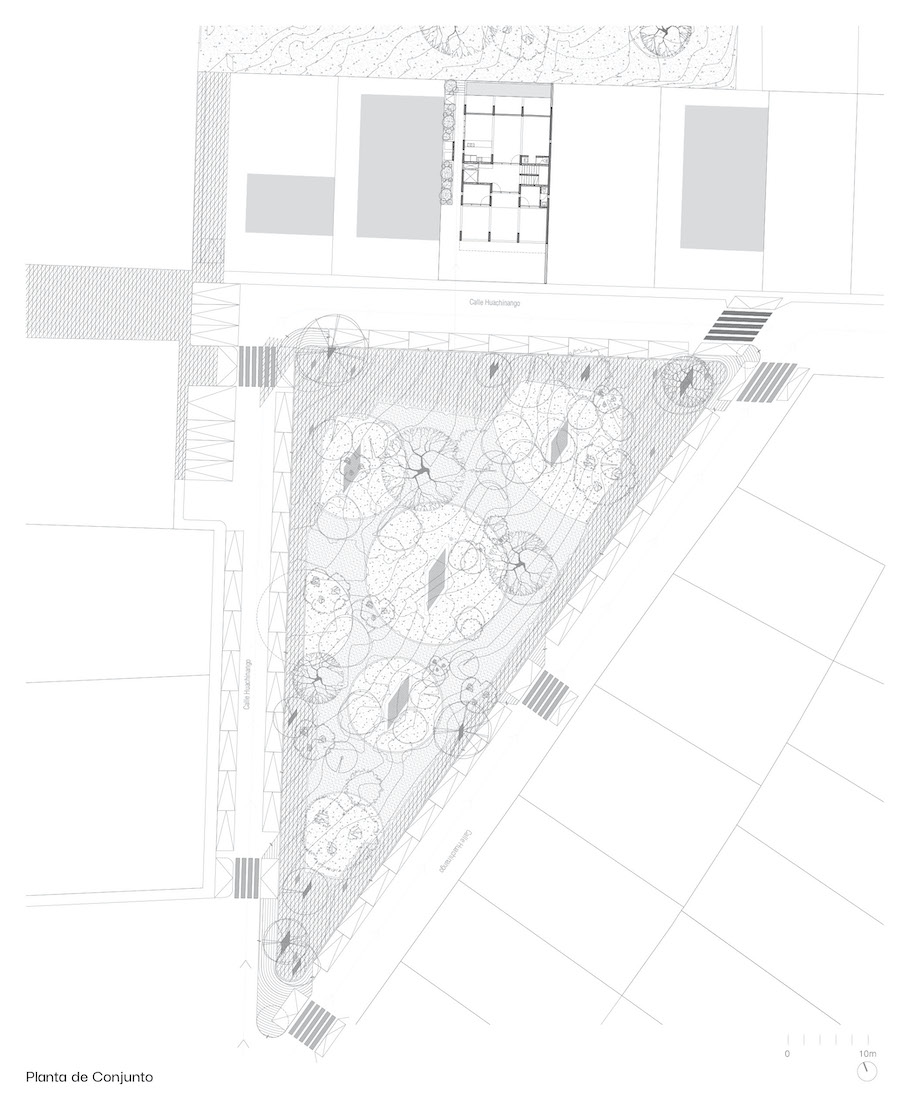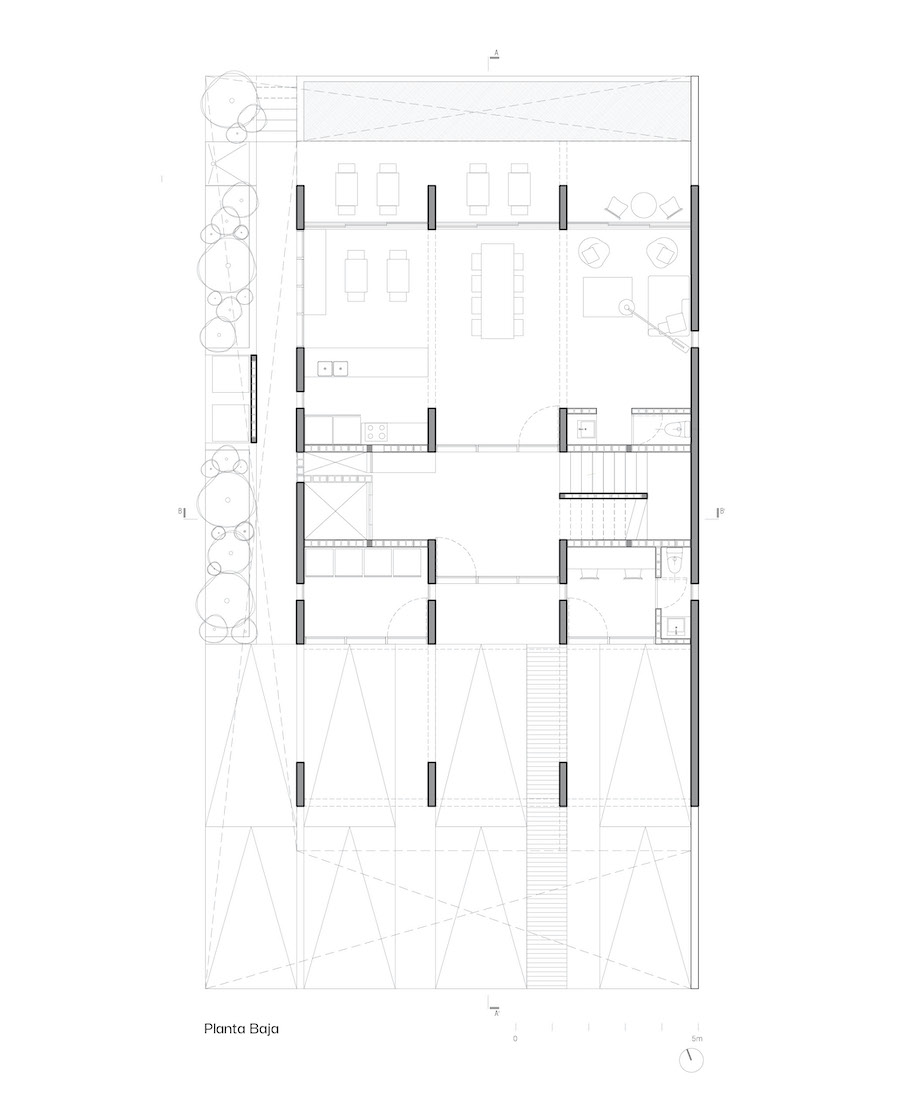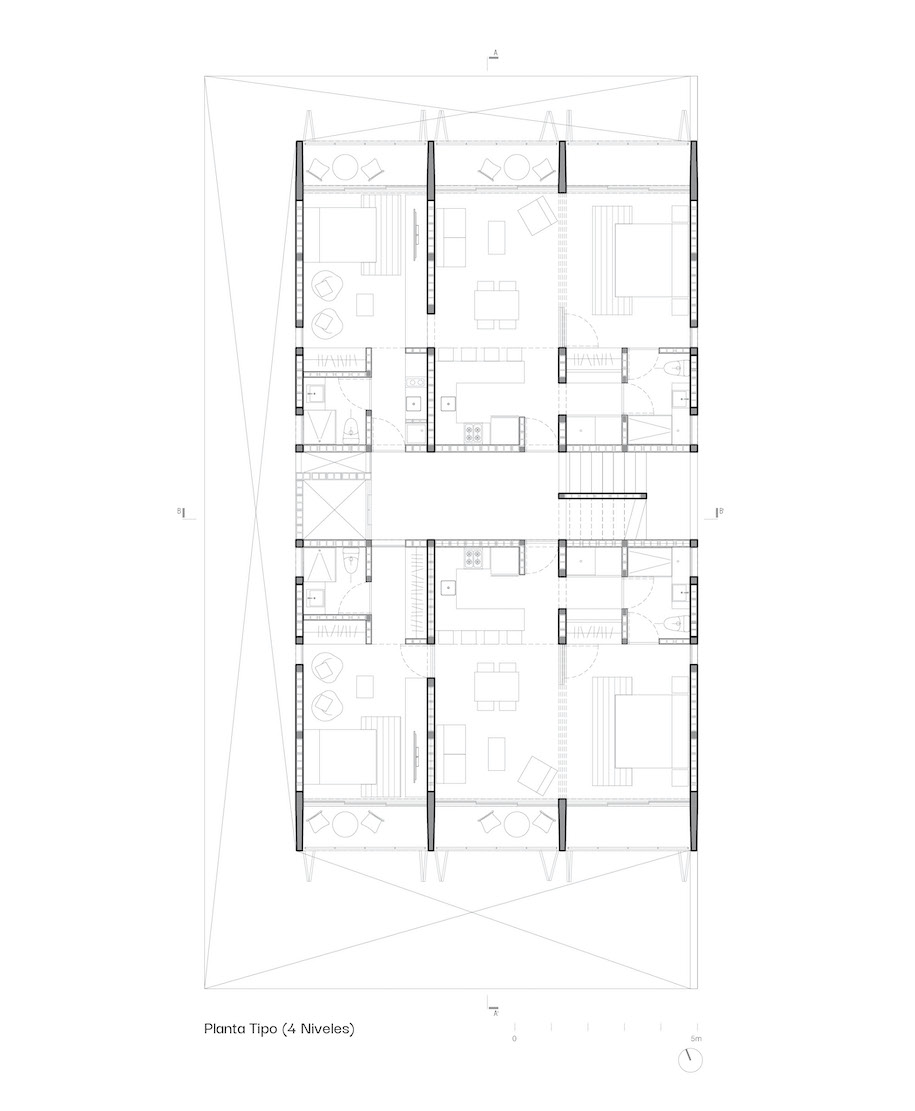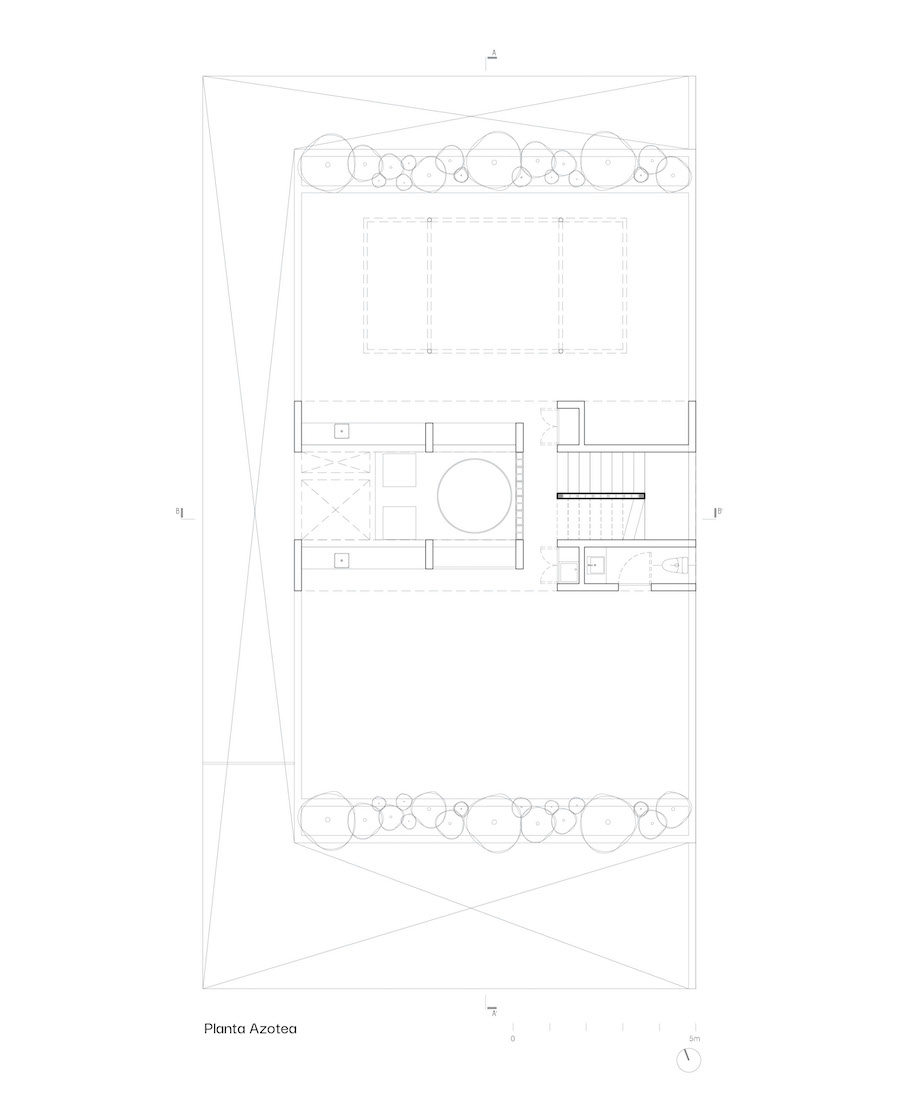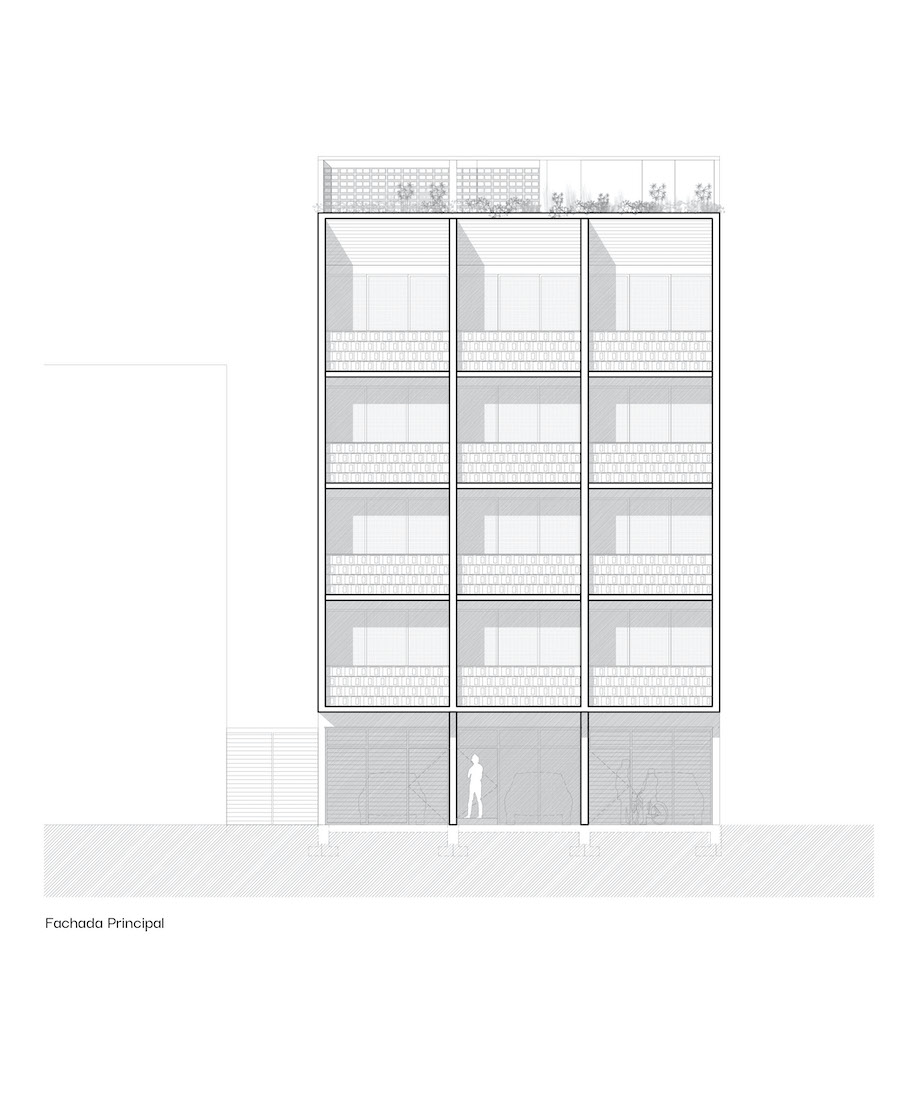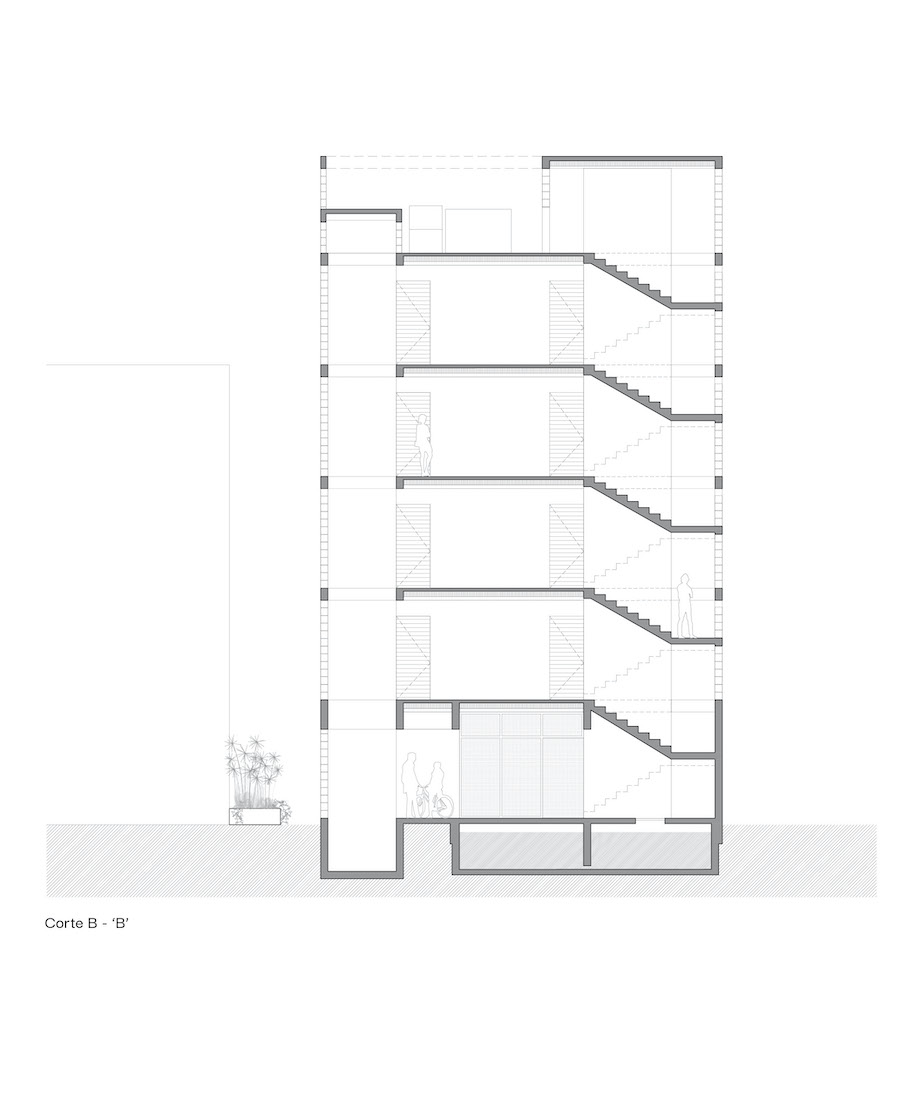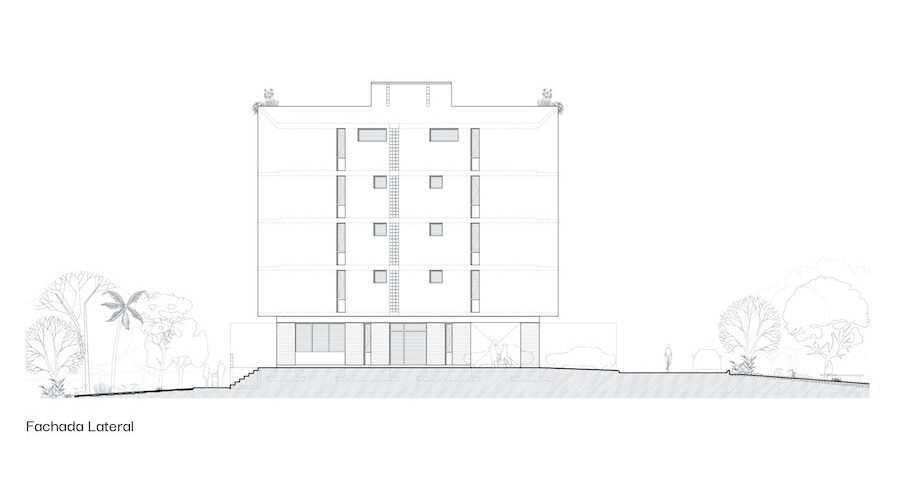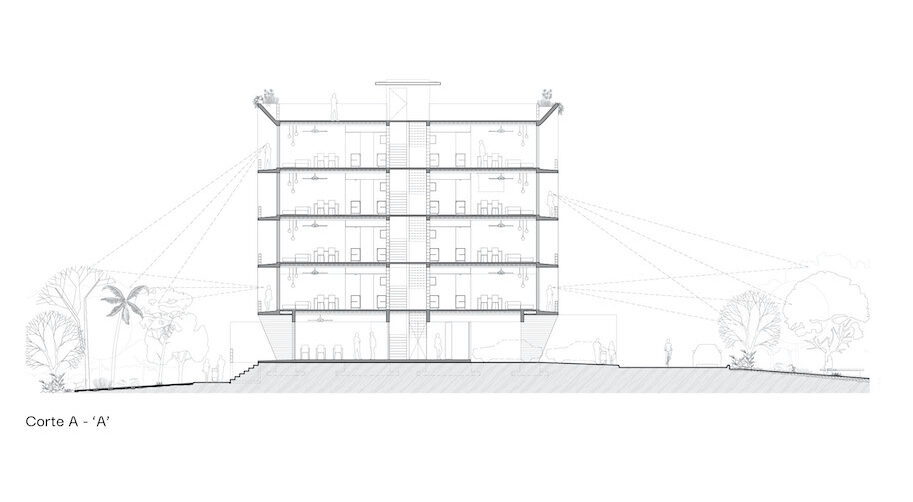 Facts & Credits
Project Title Huachinango 36
Architects  Kiltro Polaris Architects
Location   Cancún, México
Completion Year   2019
Collaborators/Consultants  Victor Ebergenyi Kelly, Jimena Roble, Valeria Villanueva, Jorge Viñas
Photo credits   Cesar Bejar, Wacho Espinoza
READ ALSO:
The Olive Houses in the Tramuntana Mountains of Mallorca, Spain | mar plus ask