For MOMENTUM 11,  S-AR has been commissioned to create three temporary architectural structures: the Platform Pavilion; the Stairs Pavilion; and the Cylinder Pavilion. Each is situated on the island of Jeløya and will be used to present projects and performances over the course of the biennale.
MOMENTUM, presents a contemporary art biennale produced by Galleri F 15 in Moss, Norway. This edition represents a new beginning, as several venues and sites will be added to the island of Jeløya, as well as to Moss and the Oslo Fjord, and a circuit will connect all the new locations to Galleri F 15, which has also undergone a transformation.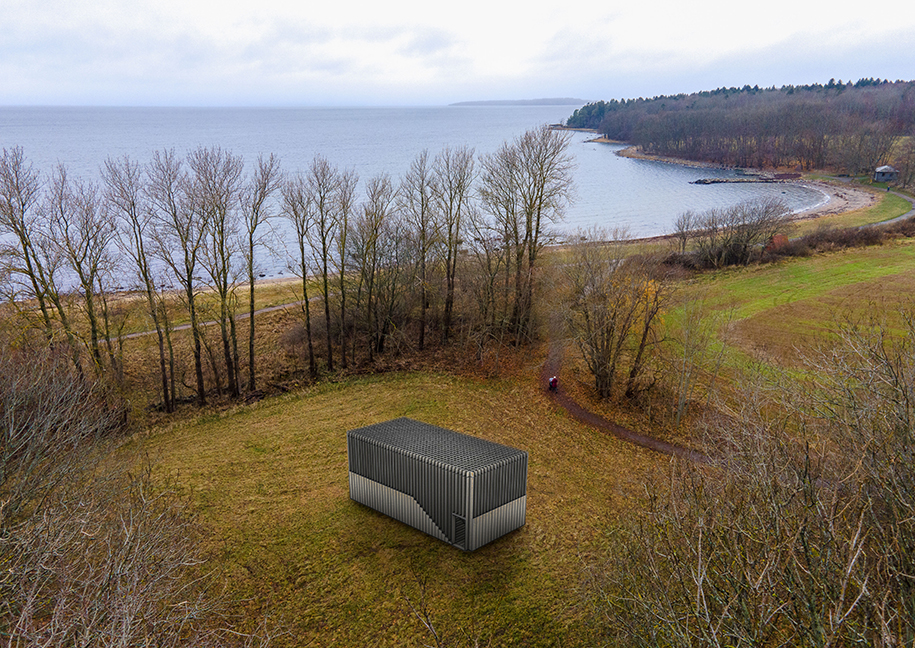 S-AR is an award-winning architectural design studio based in Monterrey and Mexico City, Mexico. Founded in 2006, it's led by César Guerrero, Ana Cecilia Garza and María Sevilla with Carlos Morales and Naarahí Rojas.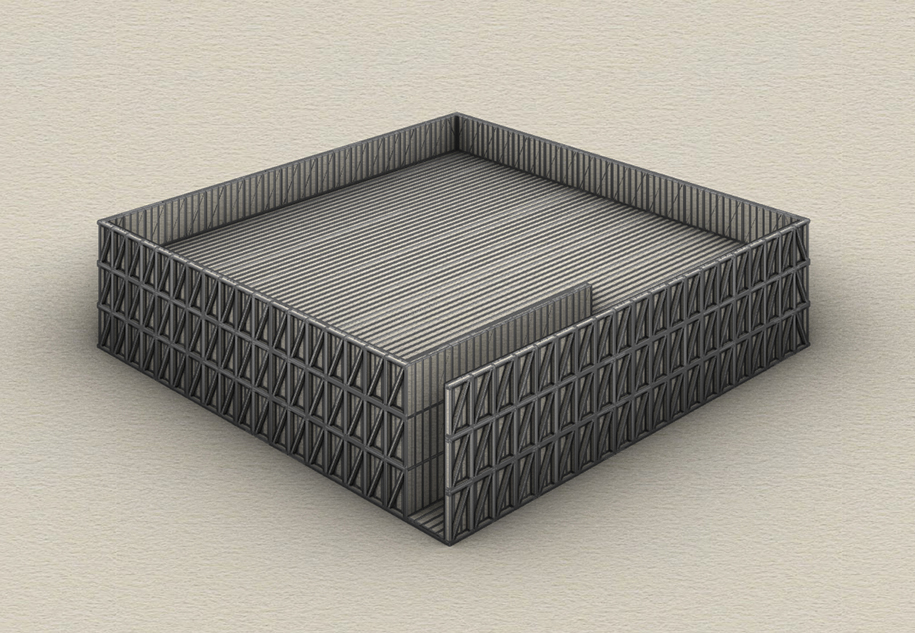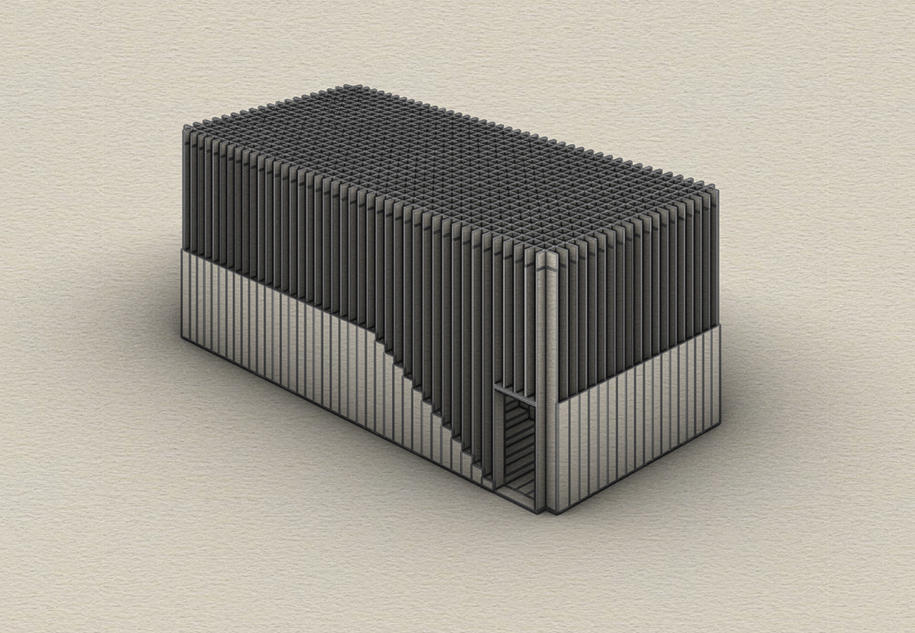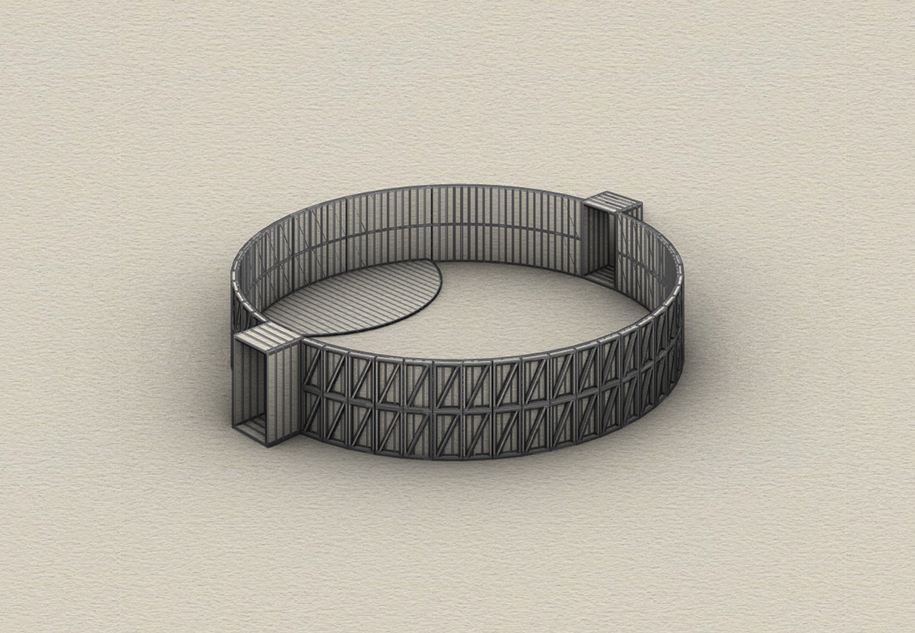 Once a peninsula, Jeløya was permanently separated from the mainland by the construction of the Moss Canal in 1855. Oral testimonies and documents dating back from the 11th century reveal a vivid agrarian and maritime past. The island is also host to a wide range of biotopes: deciduous forests, open fields, wild beaches, permanent pastures, and large bodies of water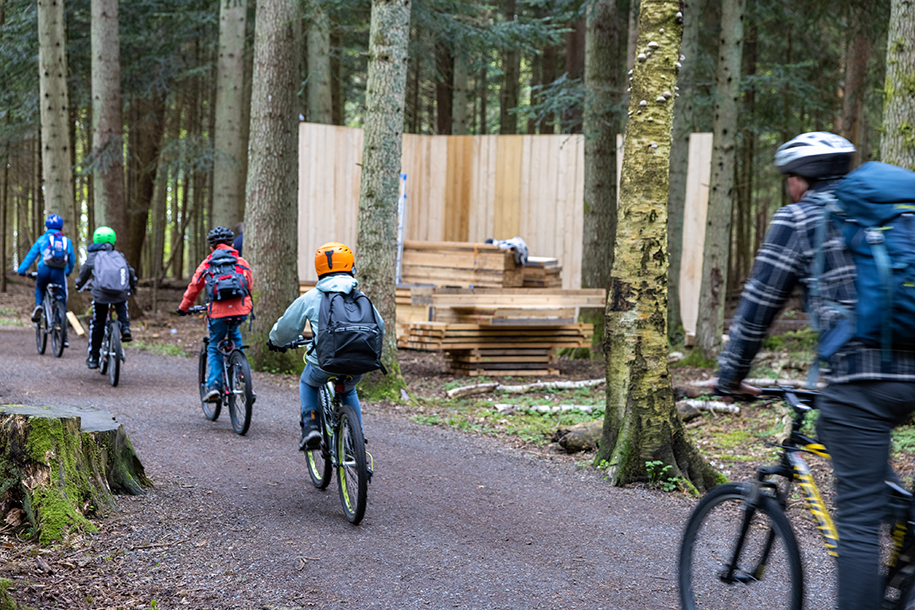 "In our work we seek to value the natural resources of a place as opposed to dominating or destroying them, and to think about the best use of resources, not only those that have an energetic impact on the project, but also the cultural, climatic and human ones, which have an intrinsic impact on it."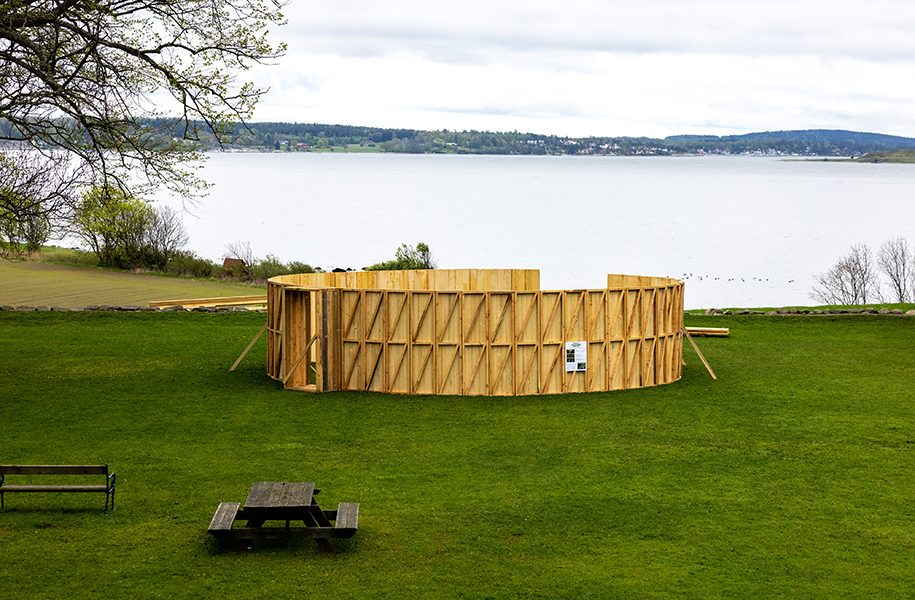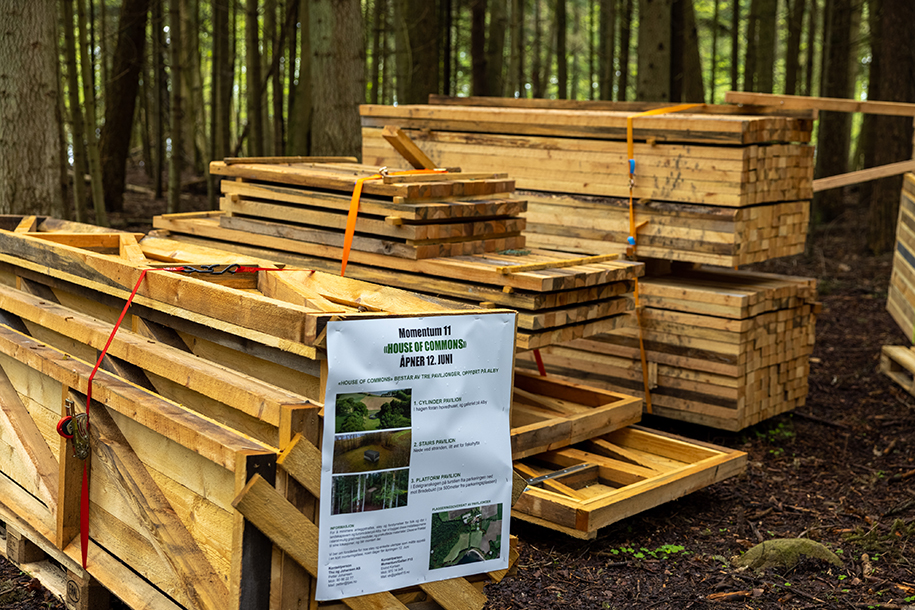 These three ephemeral pavilions connect with the theme of the biennale: HOUSE OF COMMONS, which is informed by the response of Elinor Ostrom, the first woman to receive the Nobel Prize in Economics, to the "tragedy of the commons".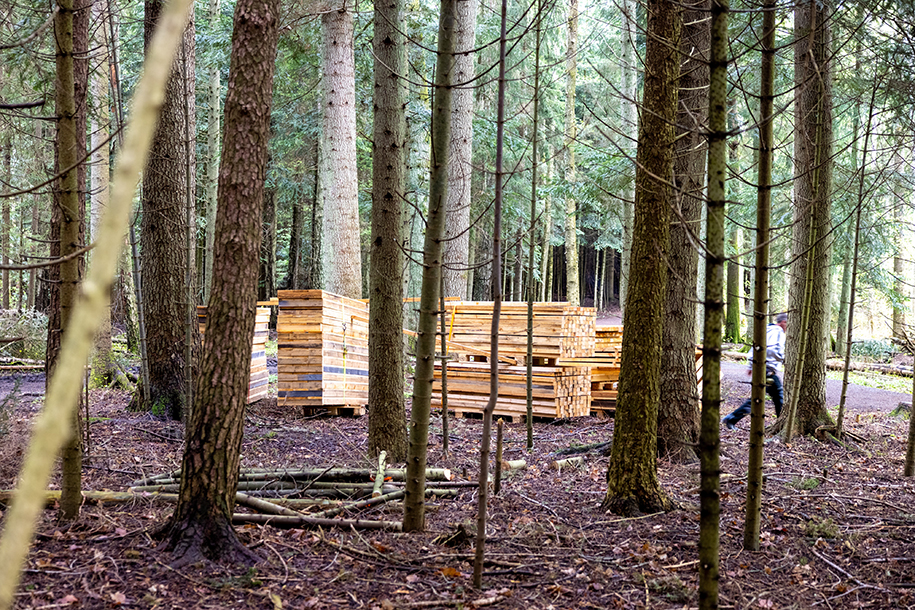 For M11, emancipation, resilience, reparation, and the formation and transmission of alternative narratives all inform the practitioners' work, which explores sustainability, decolonialization, migration and diversity – not to mention a more local focus of the effects of globalization on a local community such as Moss.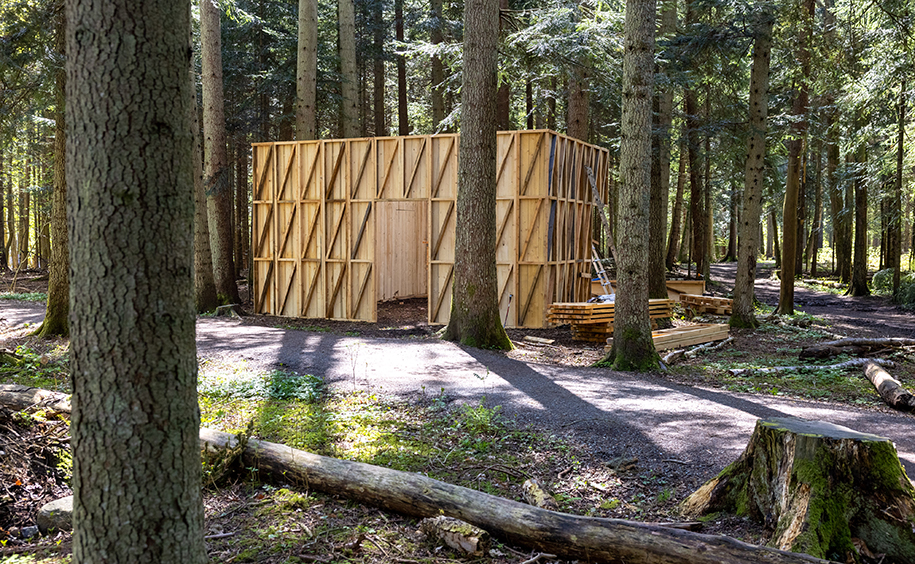 This edition coincides with a new stage in the biennale's history, as it will extend over the southern part of the island of Jeløya. Several venues and sites will be added to Galleri F 15, MOMENTUM's host institution.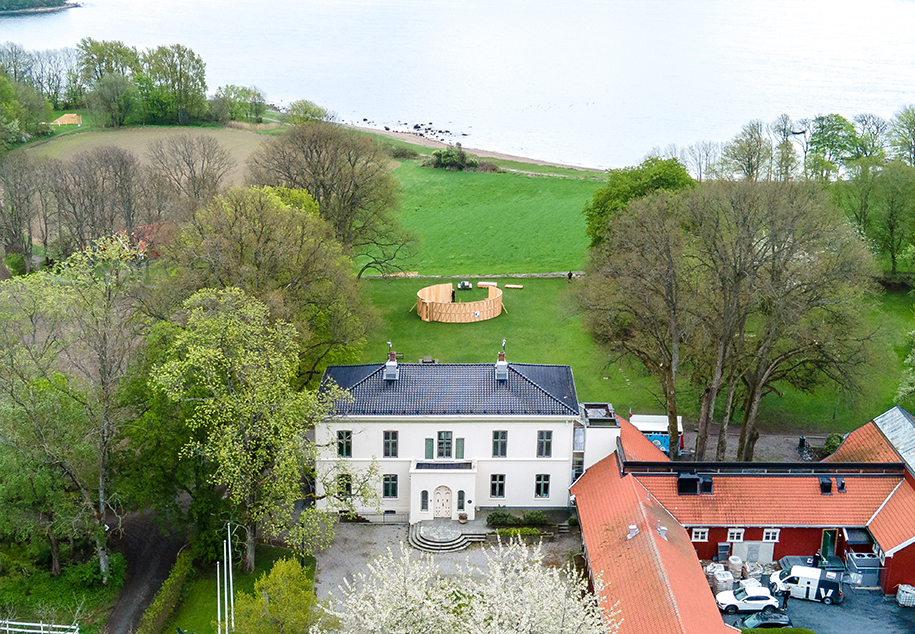 All of the locations are connected to each other via a circuit encompassing coastal paths, beaches, farmlands, forests, the city centre, the port, and other places in Moss. This will be an opportunity to engage in a closer relationship with the natural surroundings and the other environments that make the city, and to experience their connections to local cultural history. Théo-Mario Coppola's curation will revolve around four themes:
– New forms of governance and concrete utopias
– Personal narratives and resilience strategies
– Communities' concerns, protests and measures of empowerment
– The protection of ecosystems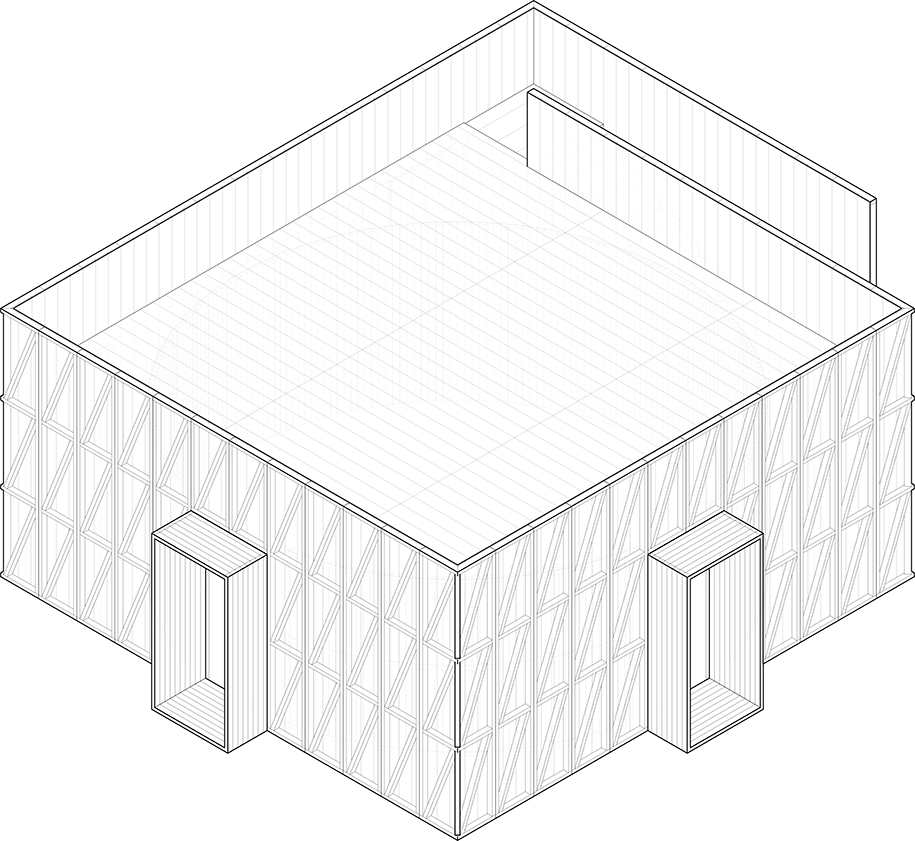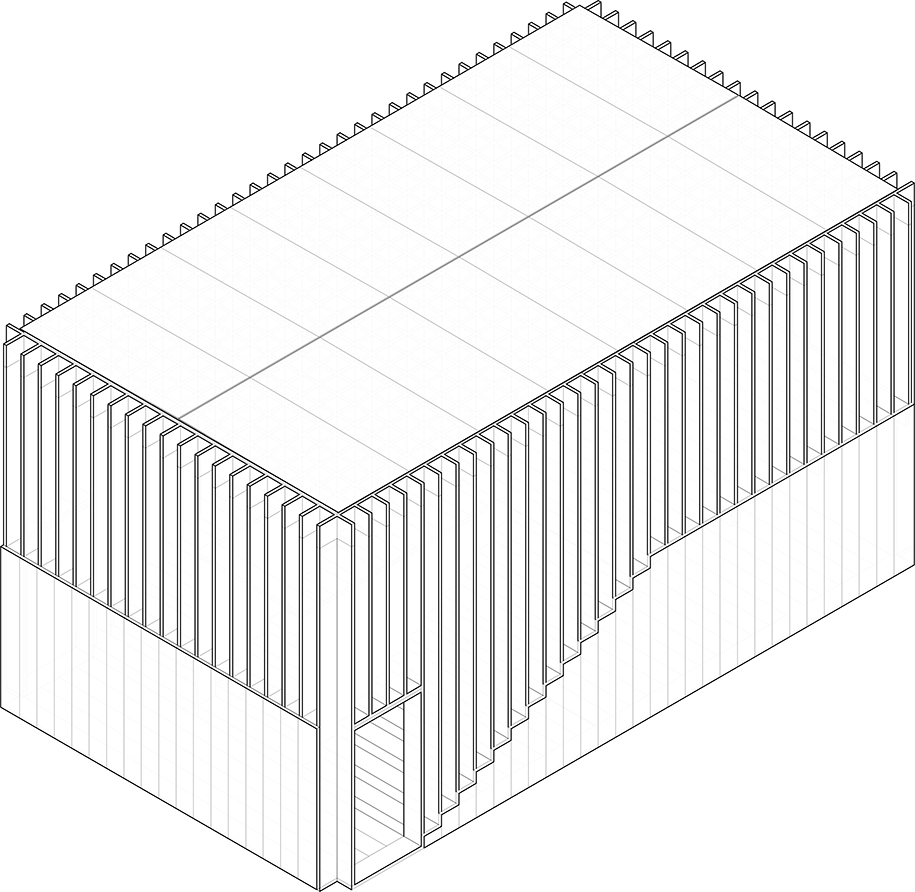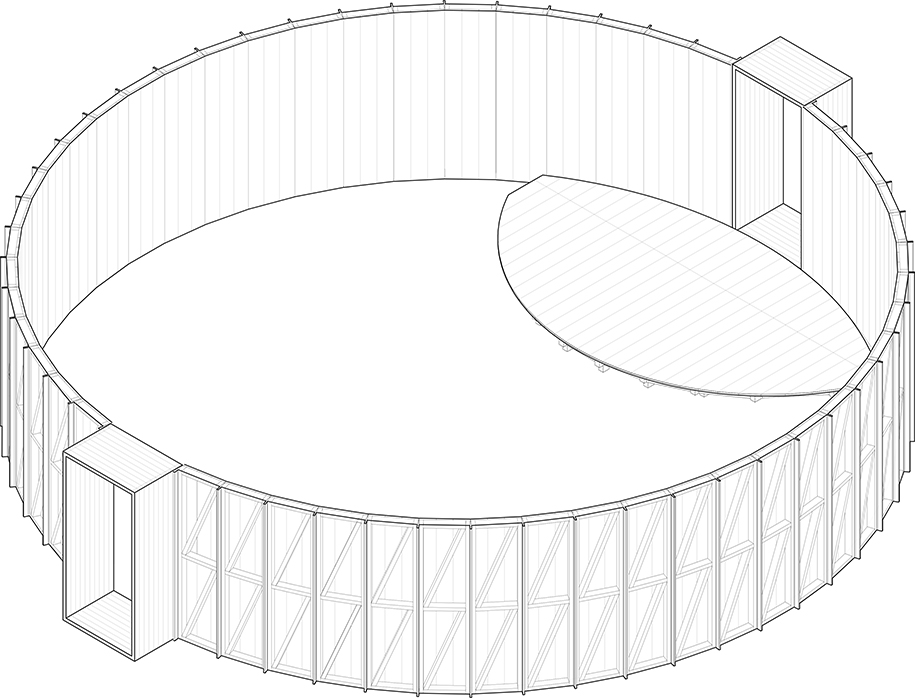 Facts & Credits
Project title HOUSE OF COMMONS ( Platform Pavilion, Stairs Pavilion, Cylinder Pavilion)
Typology  Exhibition
Location Jeløya, Norway
Status  Completed 2021
Architects S-AR
Lead Architects César Guerrero & Ana Cecilia Garza
Curator of House of Commons Théo-Mario Coppola
Associate curator of House of Commons Håkon Lillegraven
Supporters of MOMENTUM 11: Aggregatparken, Arts Council Norway, Bane NOR, Bastø Fosen, Byggern, F 15 og Momentums venner, Gunters Eftf., Institut Français de Norvège, Kulturtanken, Moss Kommunale Eiendomsselskap, Moss kommune – Kultur, oppvekst og aktivitet, Plan, miljø og teknikk and Utvalg landbruk, samferdsel, natur og miljø, Moss Youth Council, Nordic Culture Fund, Kunstforening, Norwegian Ministry of Culture, Norwegian Ministry of Foreign Affairs – Department for Culture, Business Relations and Protocol, Sparebankstiftelsen DNB, Thu & Johansen, Viken Fylkeskommune.
READ ALSO:
New Farsala Square competition entry | by Ilias Oikonomakis of Oikonomakis Siampakoulis architects