In collaboration with Michelberger Hotel in Berlin, Danish architect Sigurd Larsen designed new hotel rooms, Room 204 &  Room 304, as small hideouts.
Room 204 – The House of Doors
The next room is behind the door. The exiting experience of arriving in a hotel and explore its' facilities is taken to its' maximum in room 204 at the Michelberger Hotel in Berlin.
Doors and windows open and reveal spaces full of details and surprises.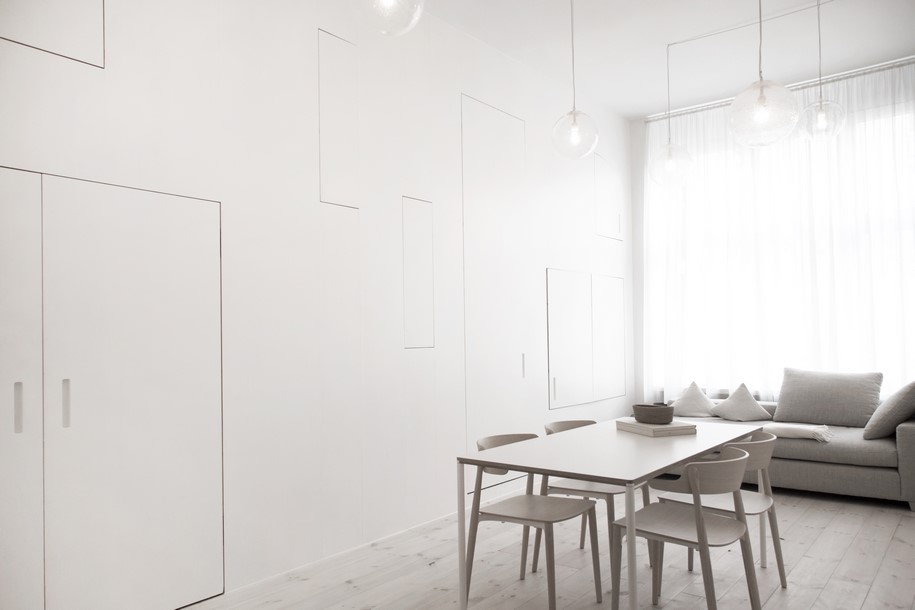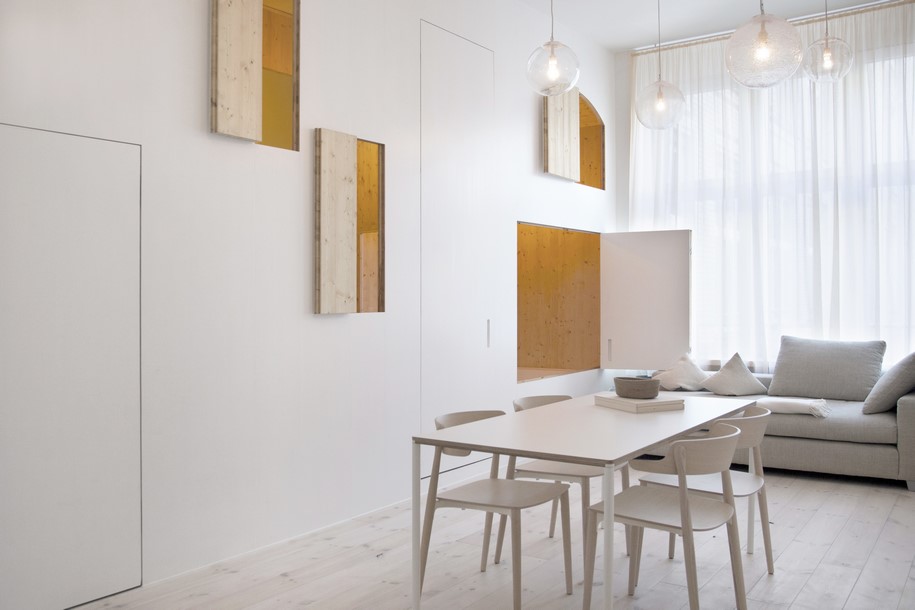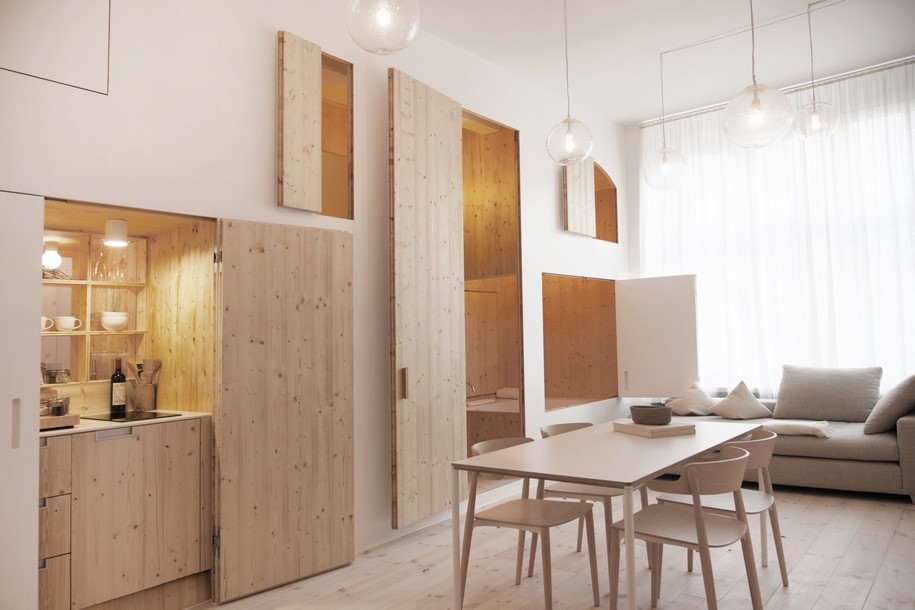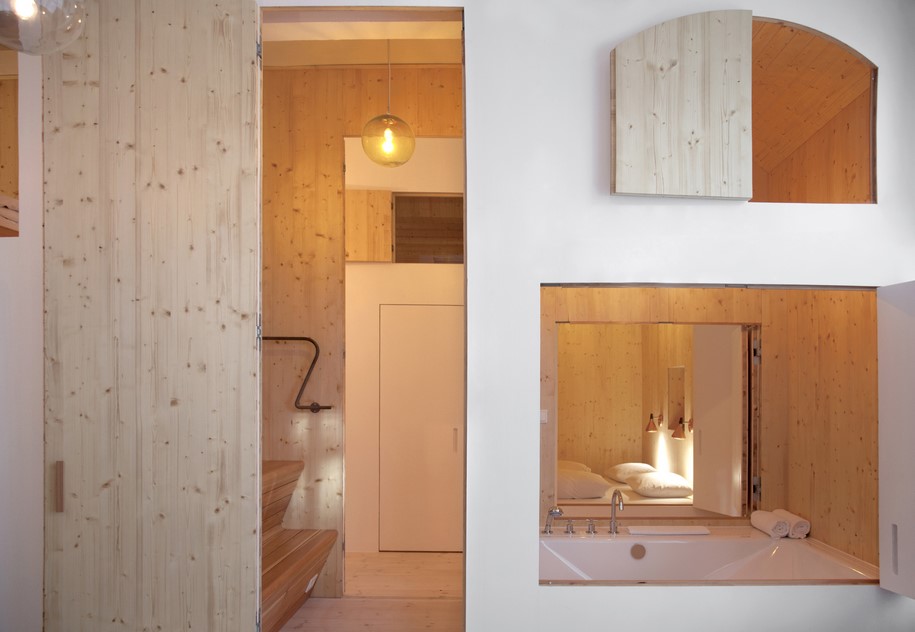 A canyon like sauna, a high bedroom. A bathtub with a view. A cosy kitchen. A shower in a grotto.
Large sitting steps leading to a guest bedroom.
First the guest is invited to explore, afterwards customizing the internal connections between the various rooms in her/ his own preferred constellation.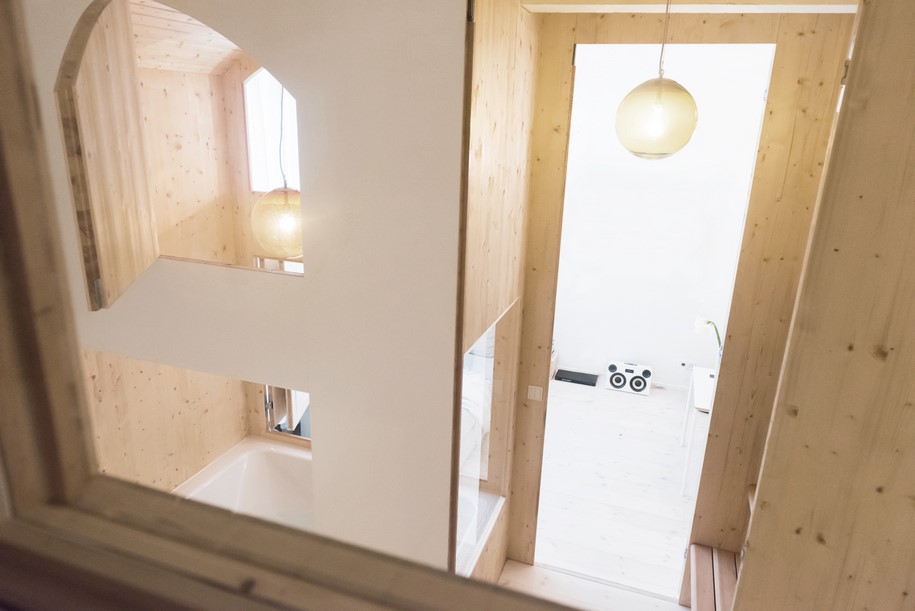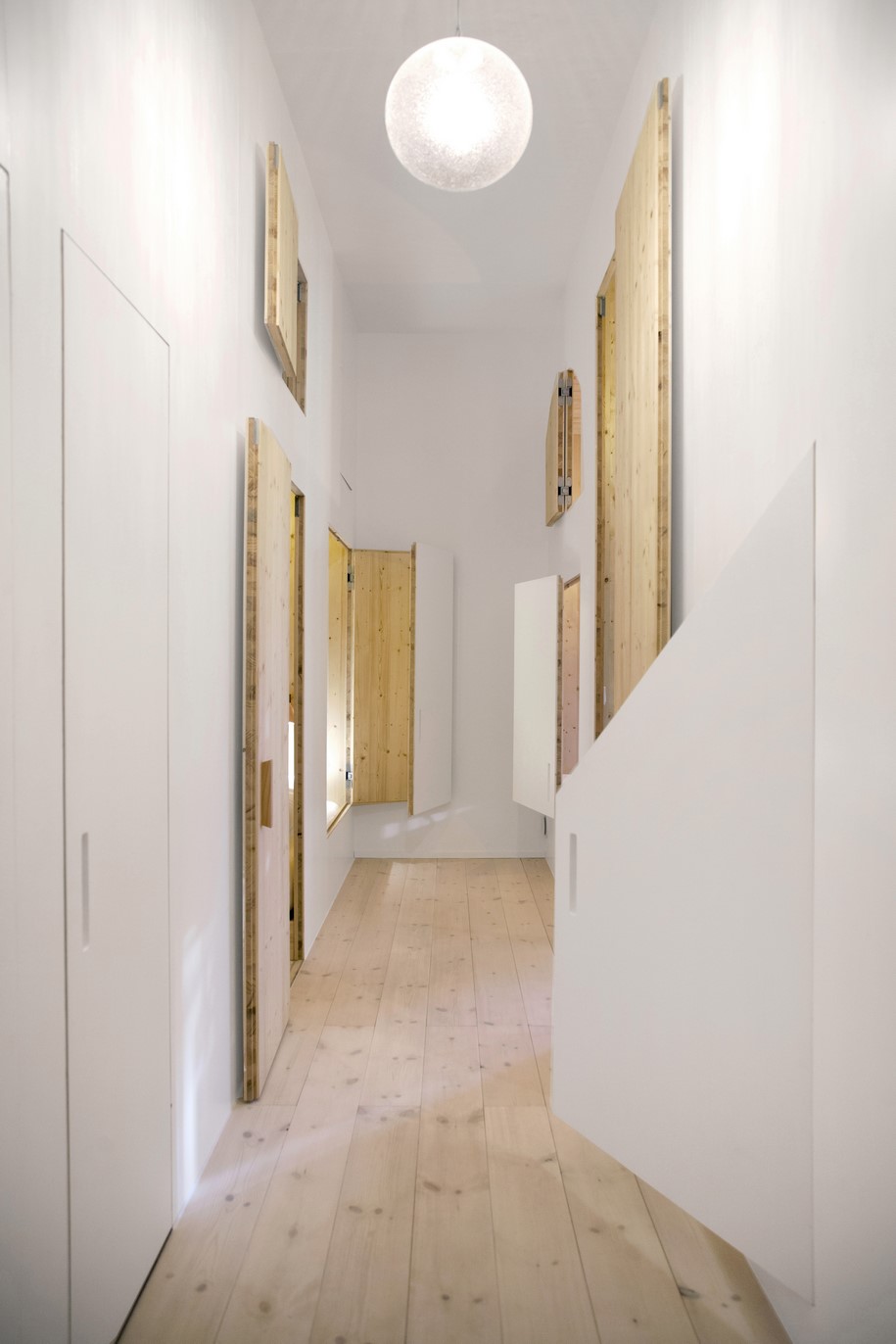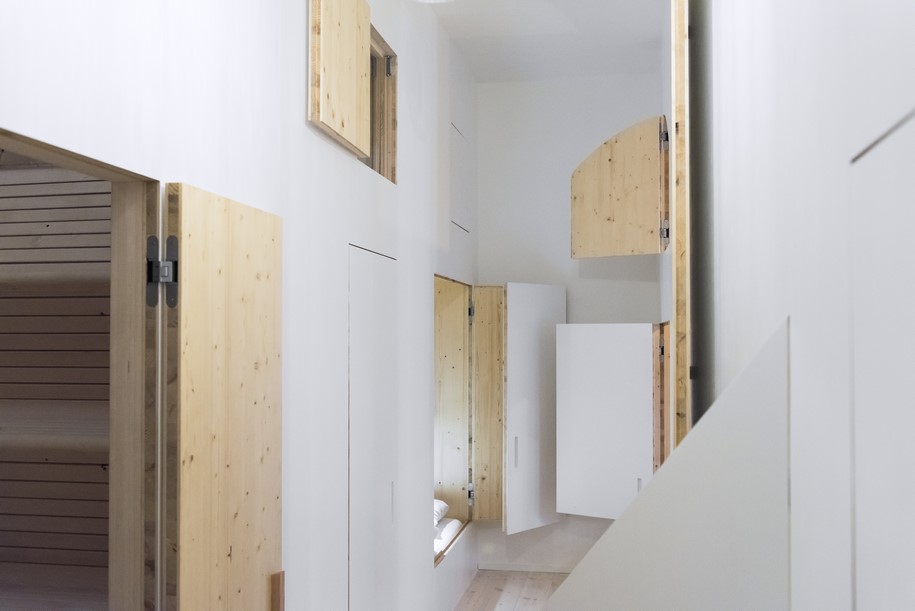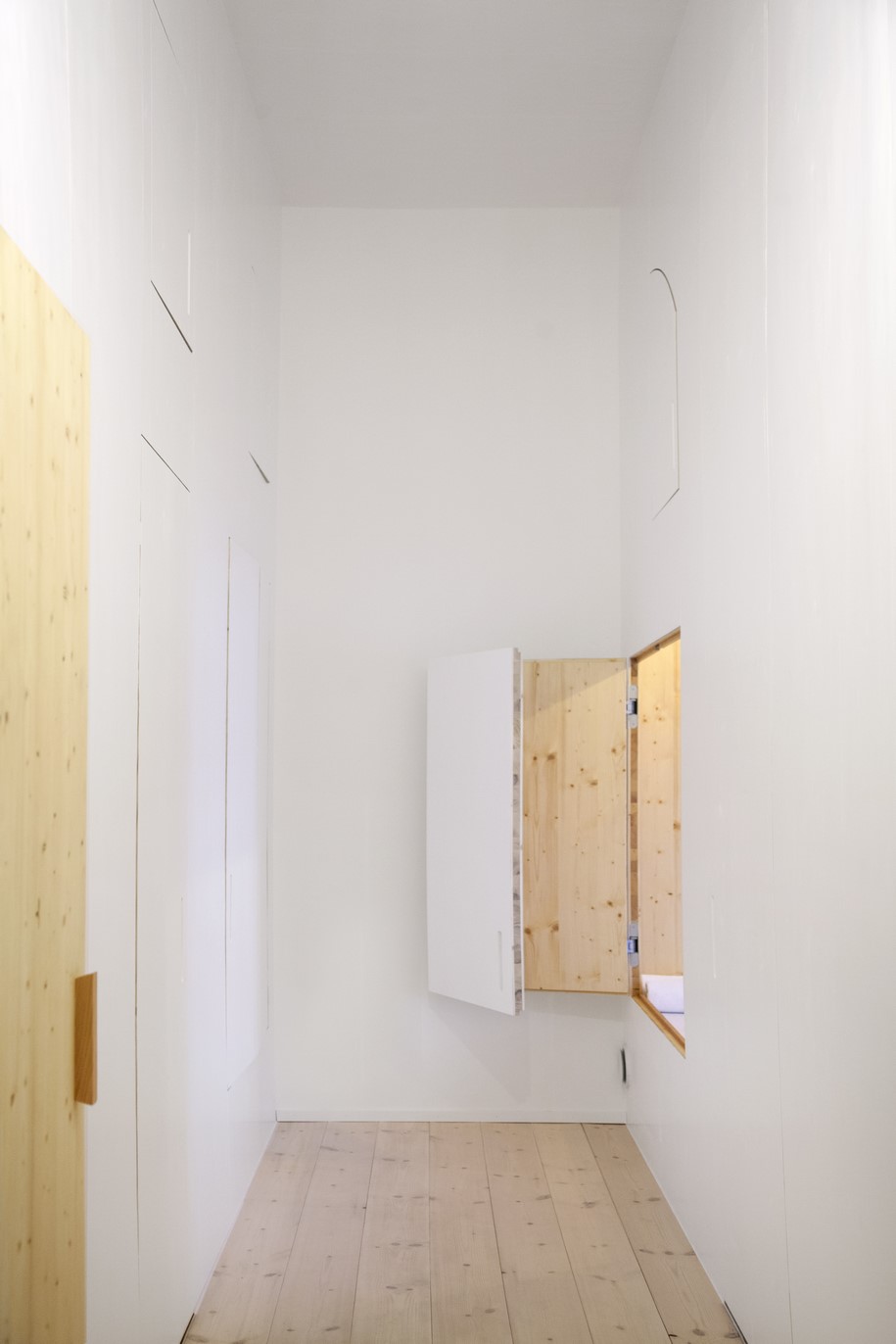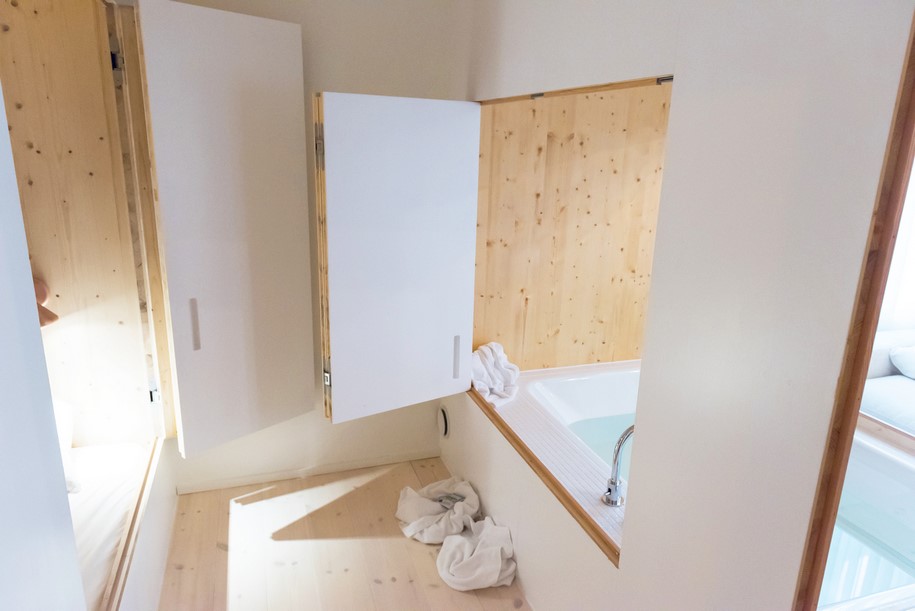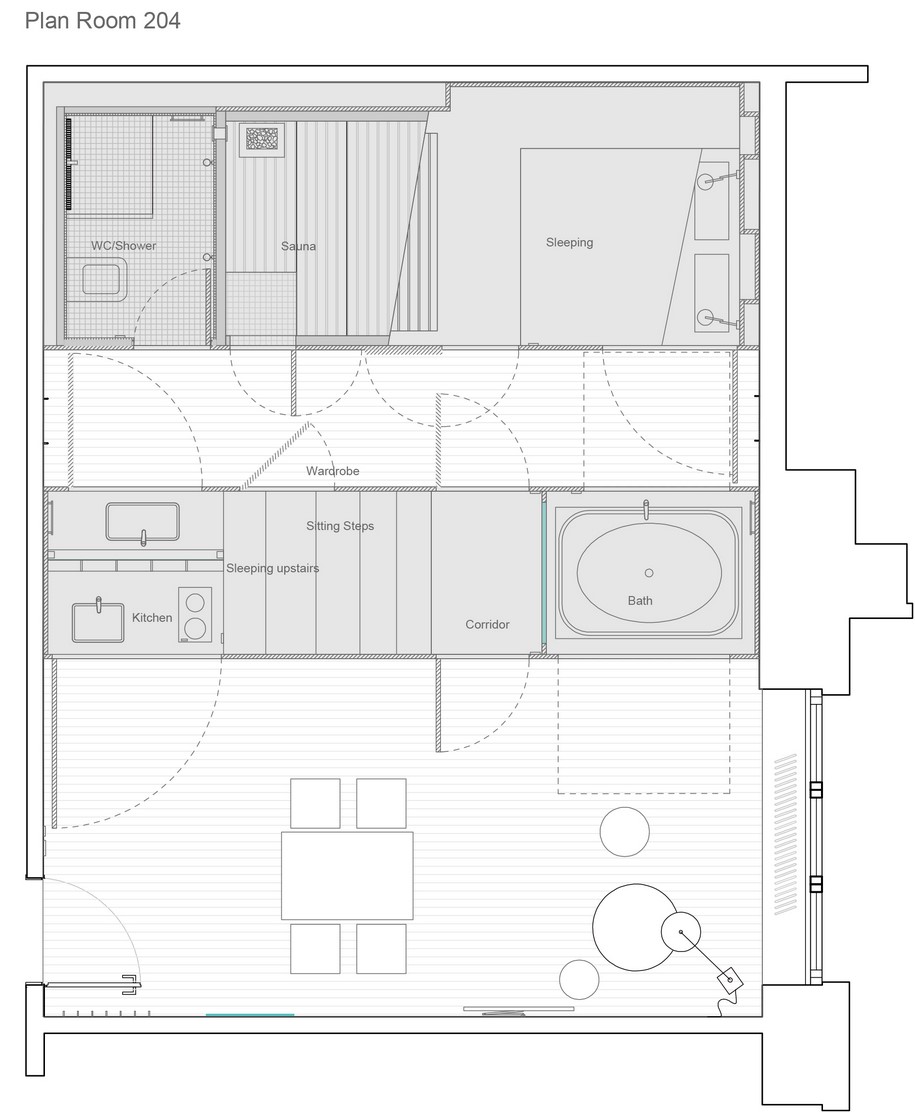 Room 304 – The Gardenhouse
With this room you get a whole house. Pure and calm from the outside the many doors and windows reveal a warm wooden interior.
Here you find bedroom, sauna and kitchen open to the outside garden.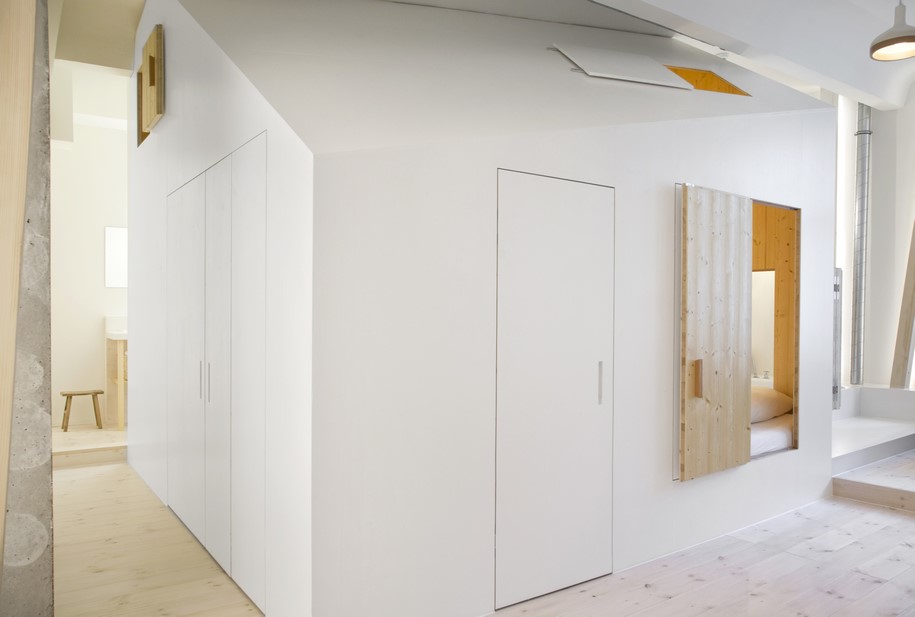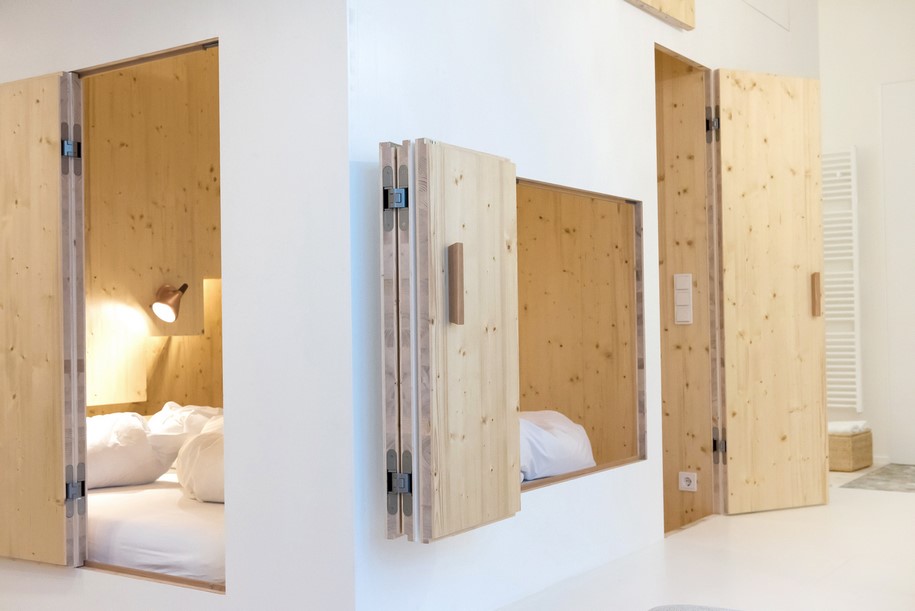 One door opens to a staircase leading to a guestroom and large hammock overlooking the interior garden.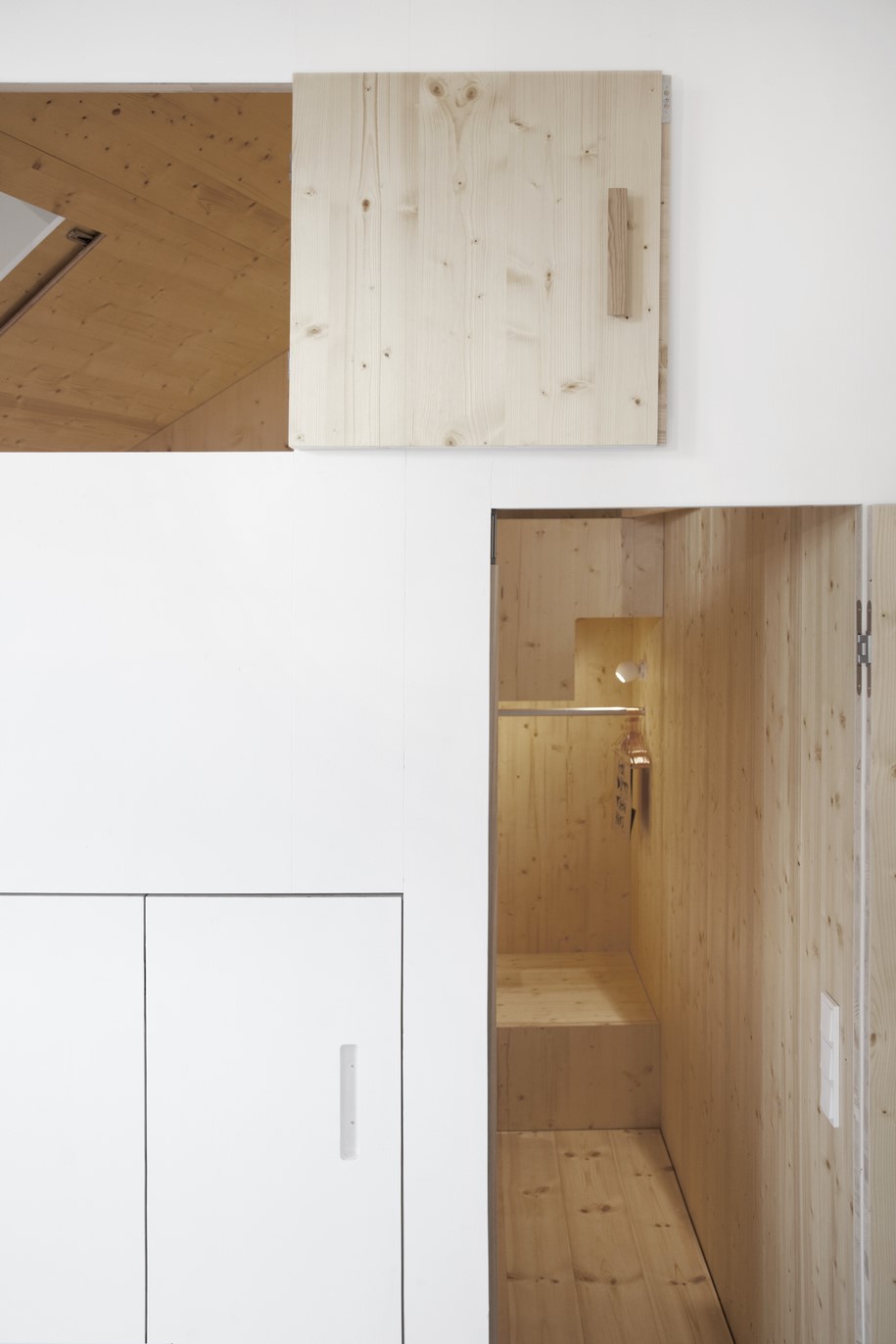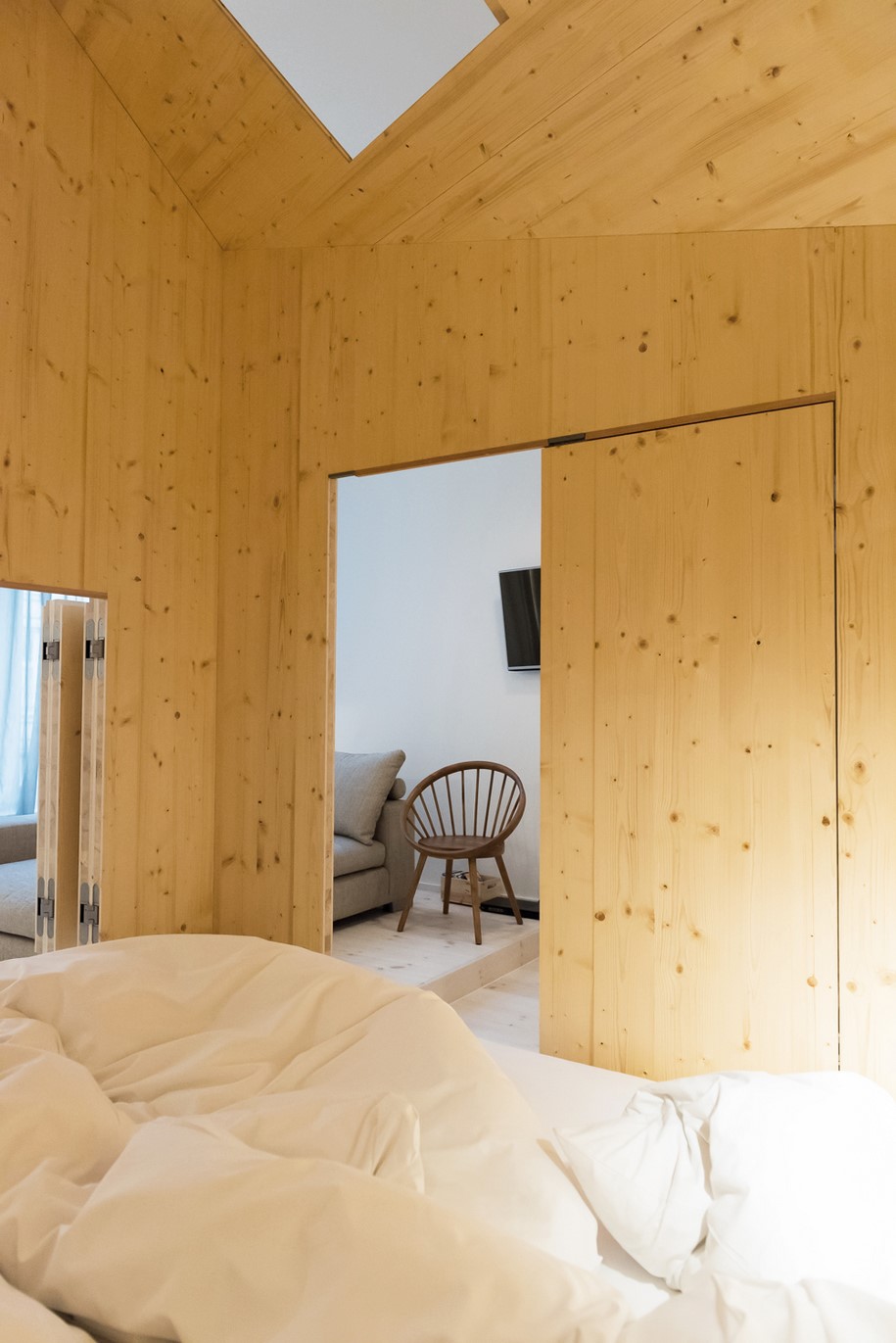 Elements of a playhouse speak to the guest's childish side.
But the house is kept pure and sharp to take this imaginative game of play into an adult mind.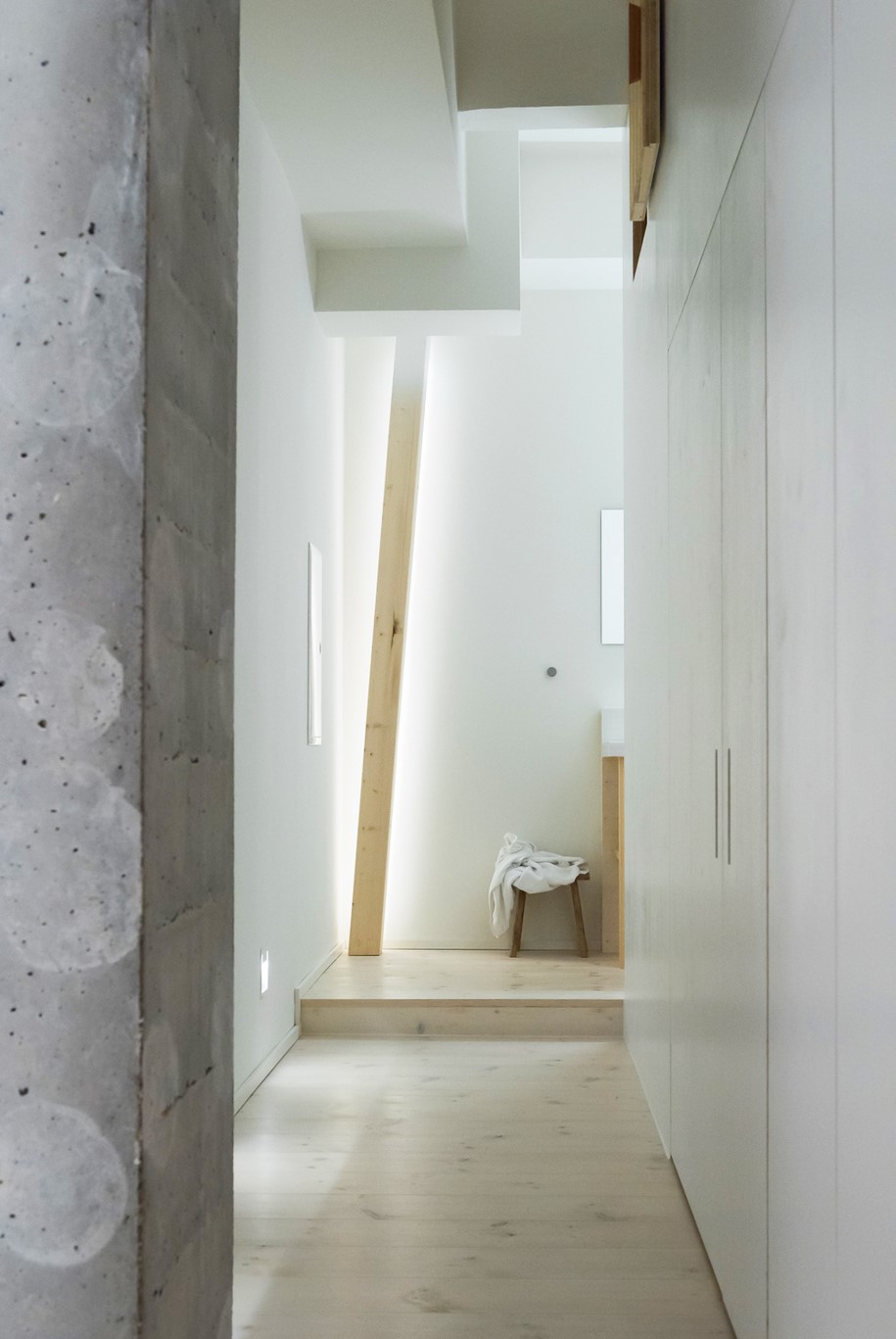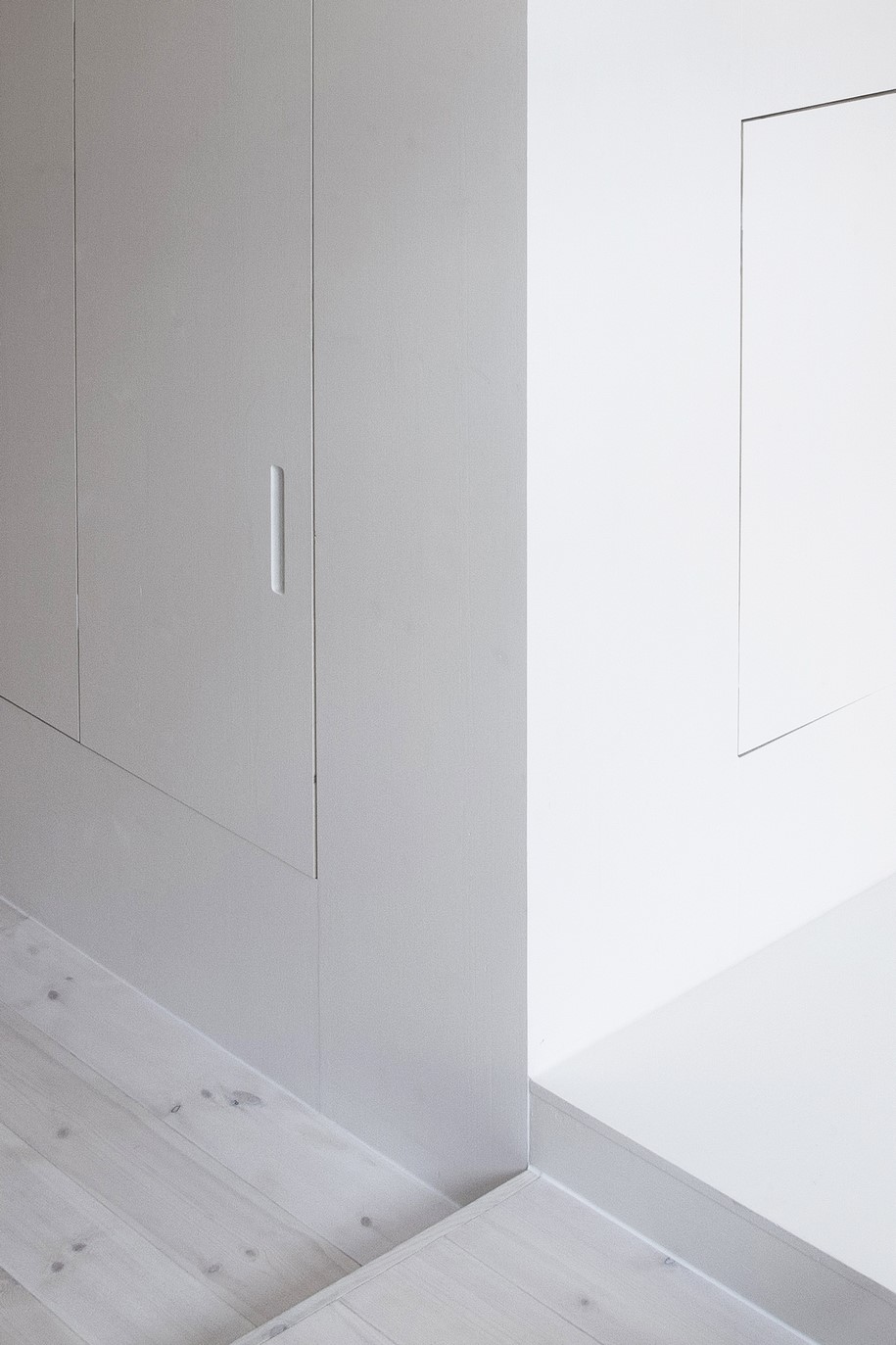 A part of the garden contains a rain shower and swimming pool bathtub for relaxing moments accompanied by a terrace with a dining table and sitting area.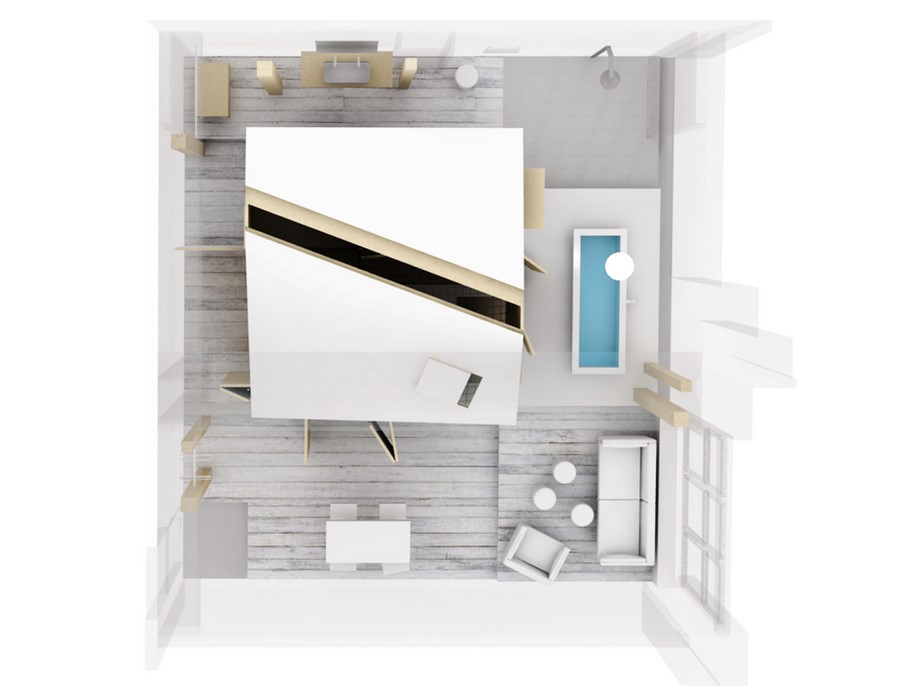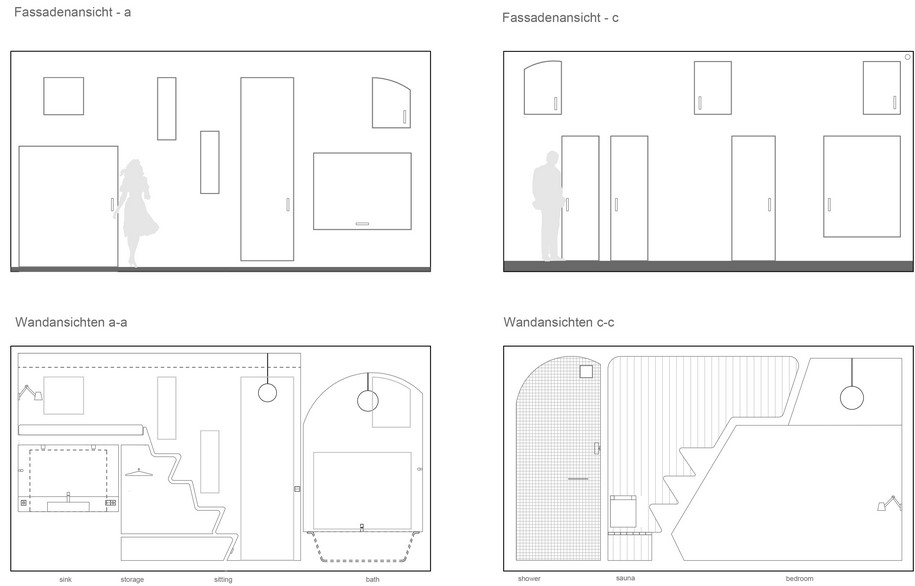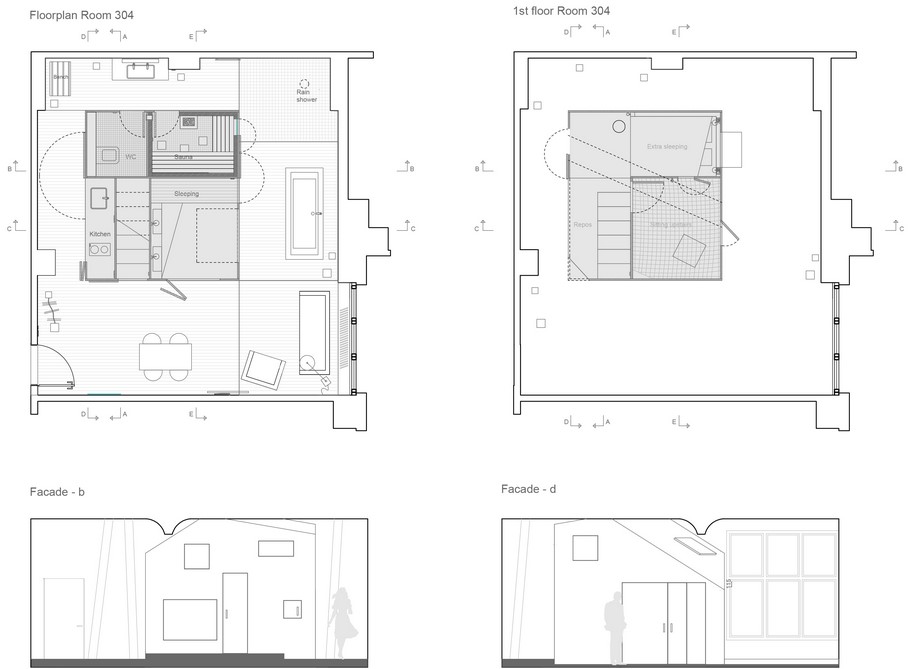 The new rooms are designed in close collaboration between the Michelberger Team and the Danish architect  Sigurd Larsen.
The rooms are available for short or long-term stays under the hotel category "Hideout".

Facts & Credits:

Architects: Sigurd Larsen 
Location: Michelberger Hotel Warschauerstraße 39 10243, Berlin
Year:     2016 (Room 2014),  2015 (Room 304)
Area: 50 m2  (Room 2014), 50 m2 (Room 304)
Photo credits: Rita Lino and James Pfaff
Text by the architects
About Sigurd Larsen 
Sigurd Larsen is a Berlin based Danish architect working within the fields of architecture and furniture design. He has a master degree from The Royal Academy of Fine Arts, School of Architecture in Copenhagen and previously been employed at OMA-Rem Koolhaas in New York, MVRDV in Rotterdam and Topotek1 in Berlin.
Sigurd Larsen founded the design studio in 2009 and recently completed several single-family houses in Denmark and a series of loft rooms at Michelberger hotel in Berlin. His furniture is available in stores and galleries in Berlin, Copenhagen, London, Zürich, Helsinki, Porto, Istanbul and 12 other cities.
The work of the design studio combines the aesthetics of high quality materials with concepts focusing on functionality in complex spaces.
---
READ ALSO:
ARCHITECTURE AND DESIGN FILM FESTIVAL ATHENS 2018 by Archisearch.gr and DEMAND SA