Zuloark creates a home by warmth and light, with care for the specific neighborhood and the habits of the people. 
-text by the authors
Casa Patio : an intimate hideout in Andalucia.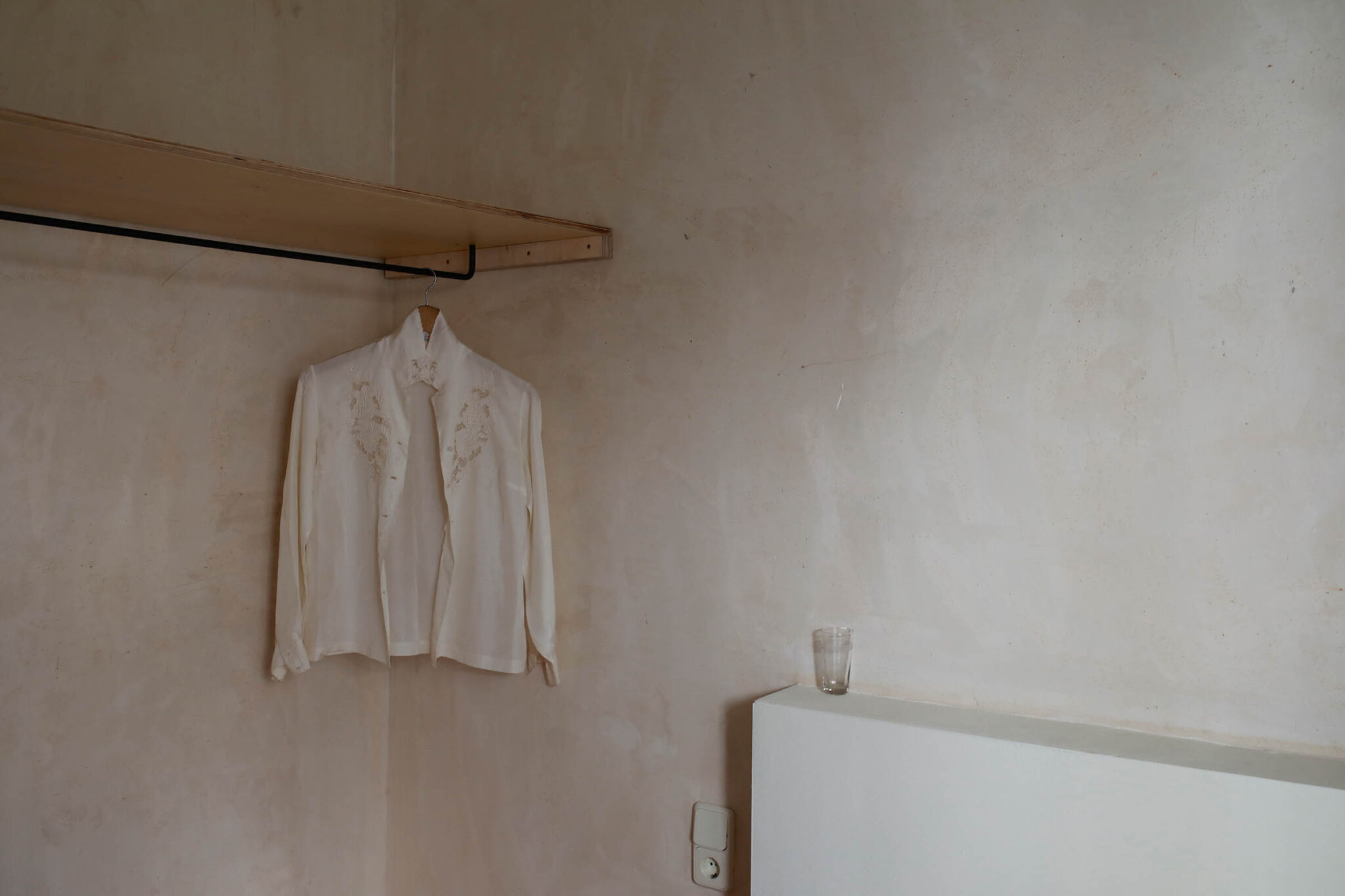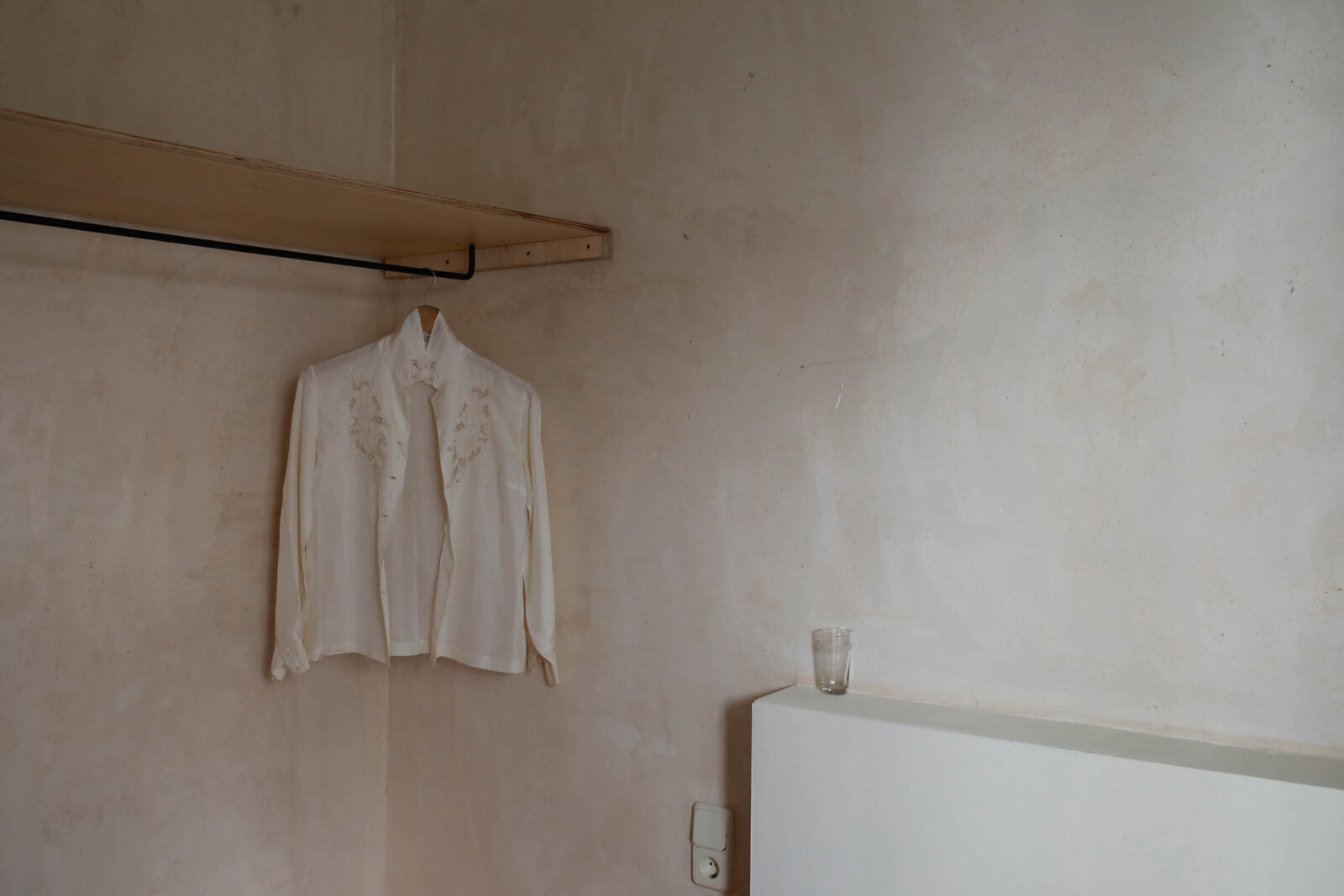 Casa Patio (Patio House) is a renovation project of a small apartment in the historic center of Cordoba. Located in the Axerquía neighborhood, next to the Corredera, the Plaza de las Cañas, it gets its name because it housed the game of canes, of Moorish origin.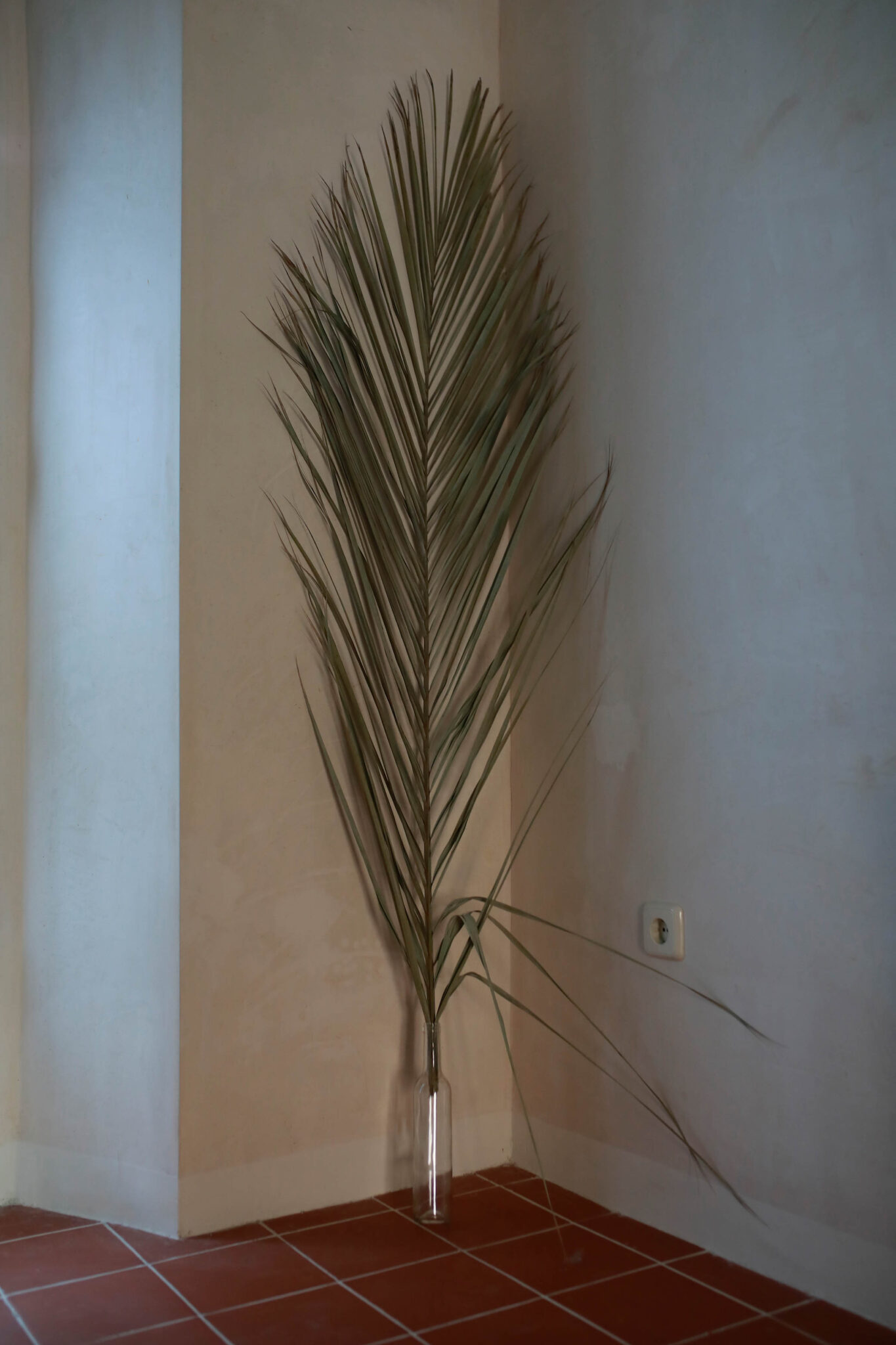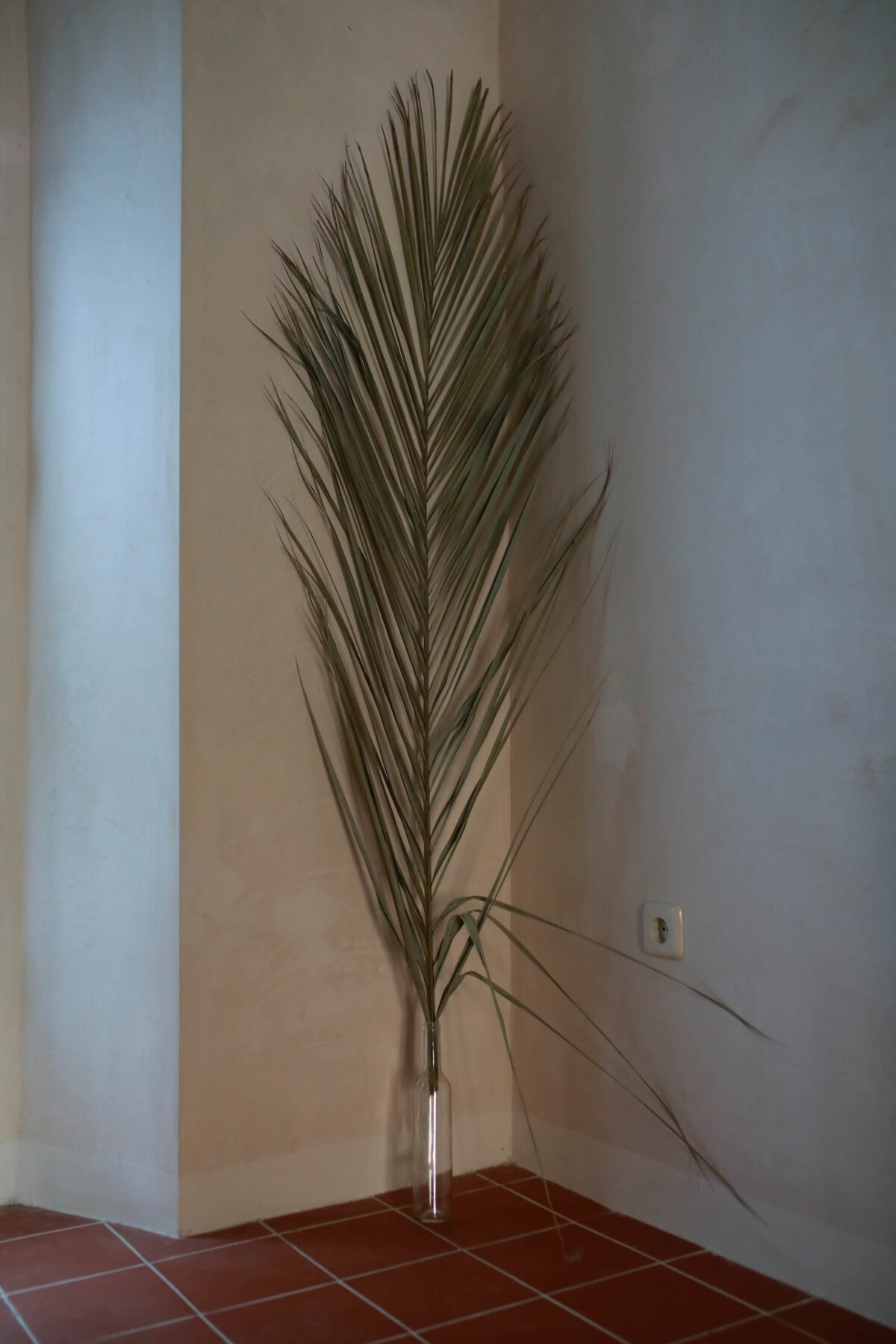 Among churches, palm trees, schools and terraces, the neighbors of the neighborhood meet, surrounded by buildings from the beginning of the 20th century, with typical characteristics of Andalusian architecture of that time.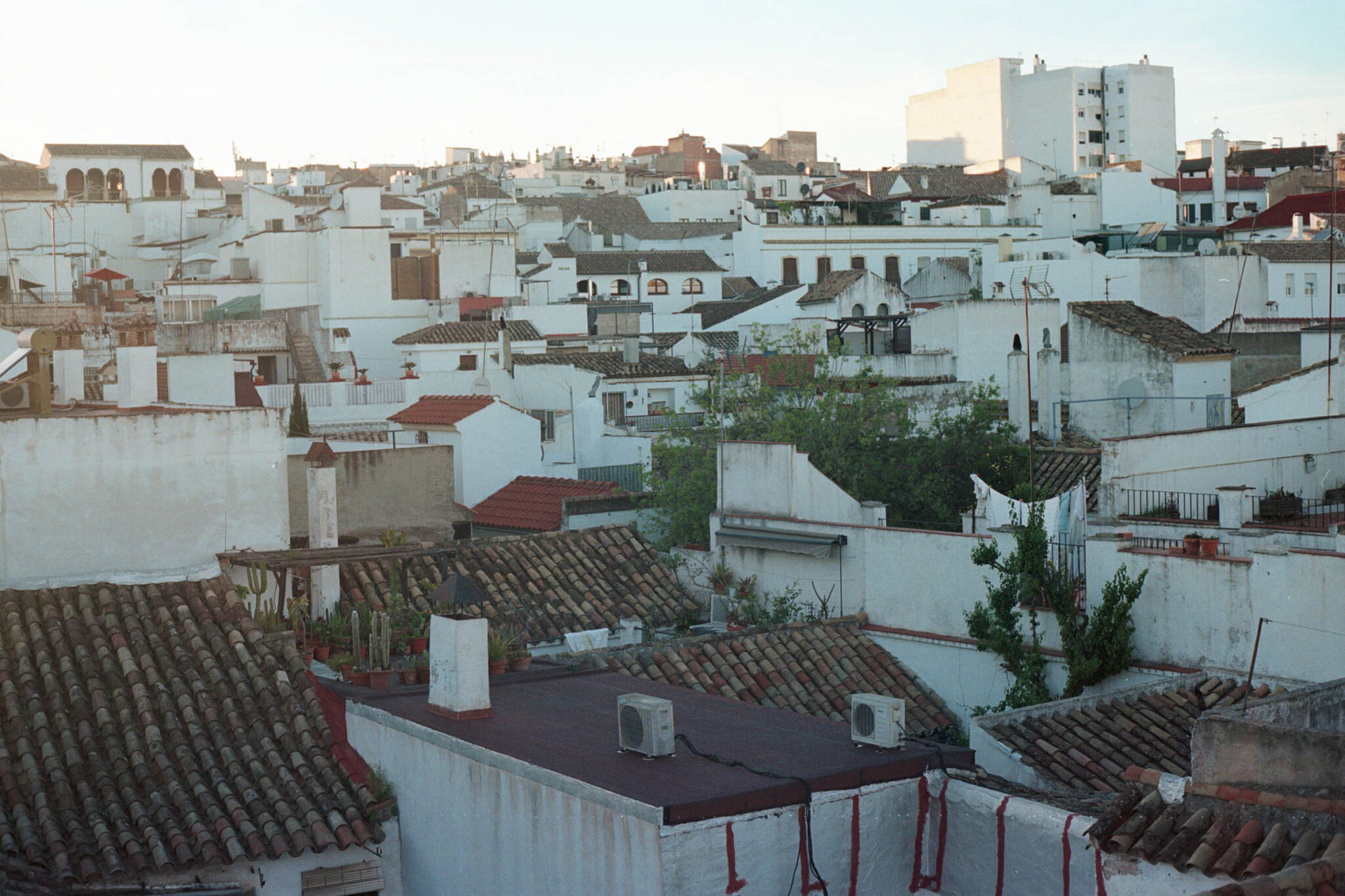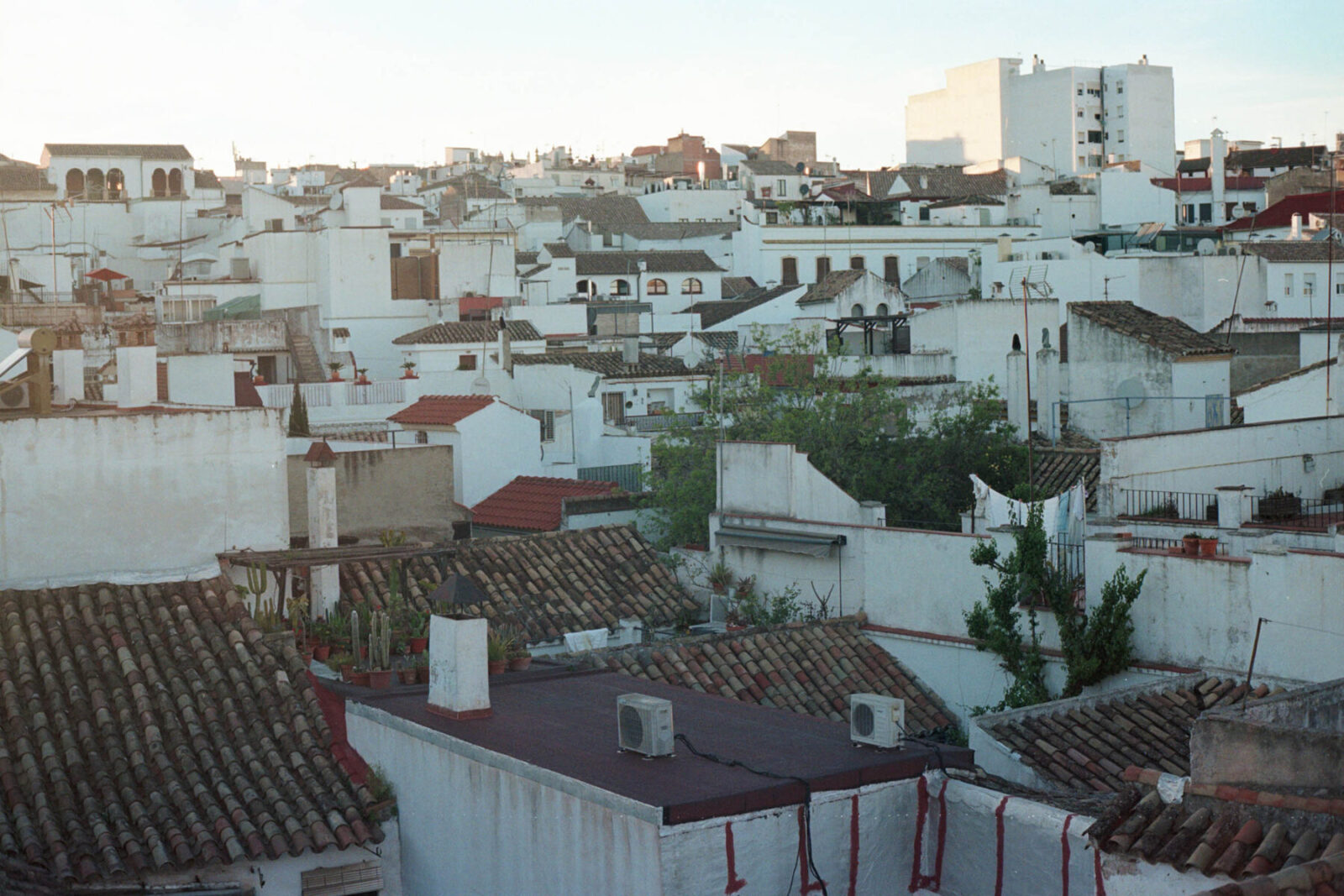 Central patio, a place of encounter and development of domestic work.
The project is located in one of these buildings, where the typical Cordovan central patio is the distributive space to access the 11 houses that make up the community of neighbors, being the common roof terrace a place of encounter and development of domestic work (such as drying laundry). The common spaces mostly preserve the original finishes, such as the colorful tiles of local manufacture.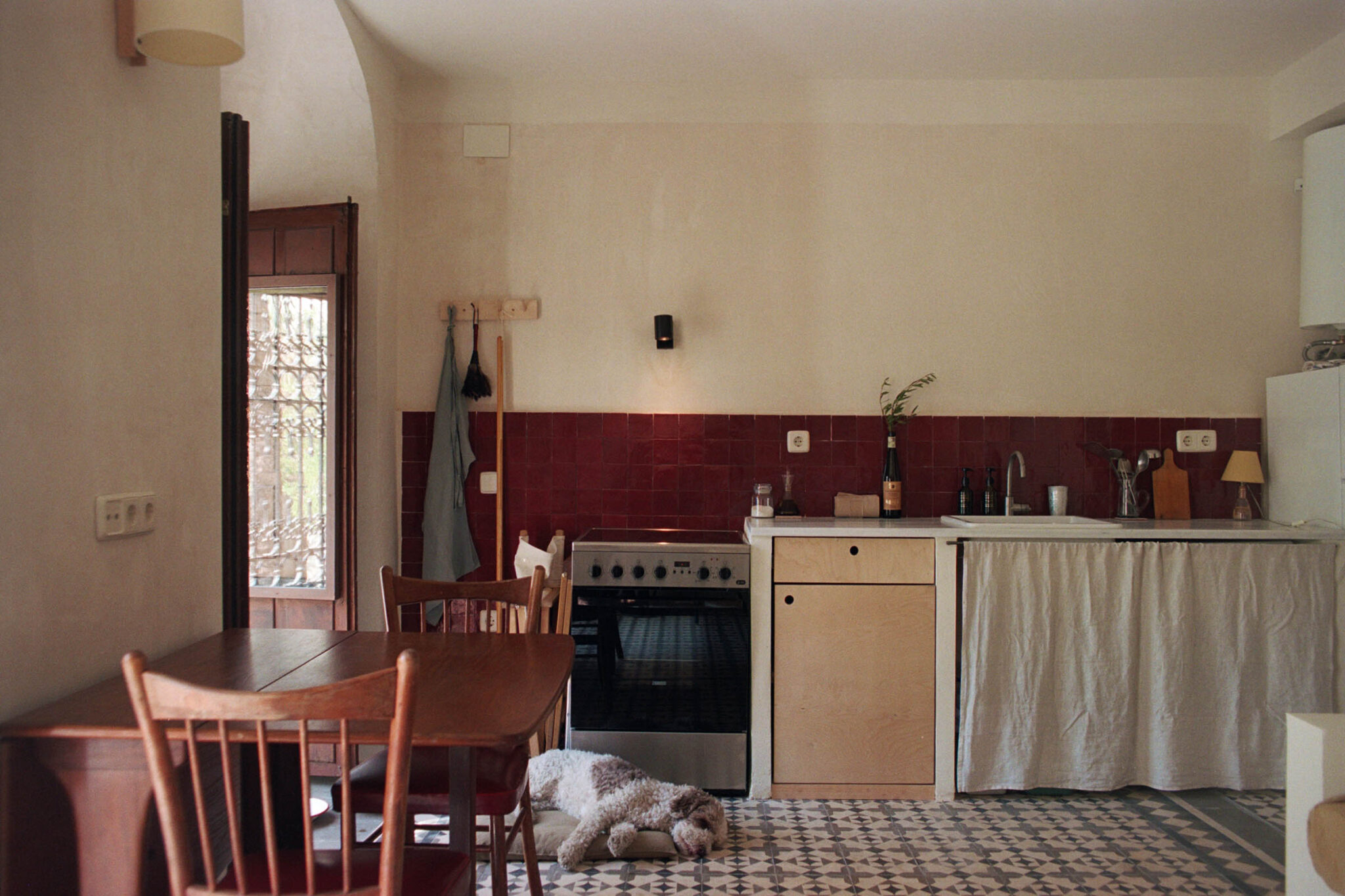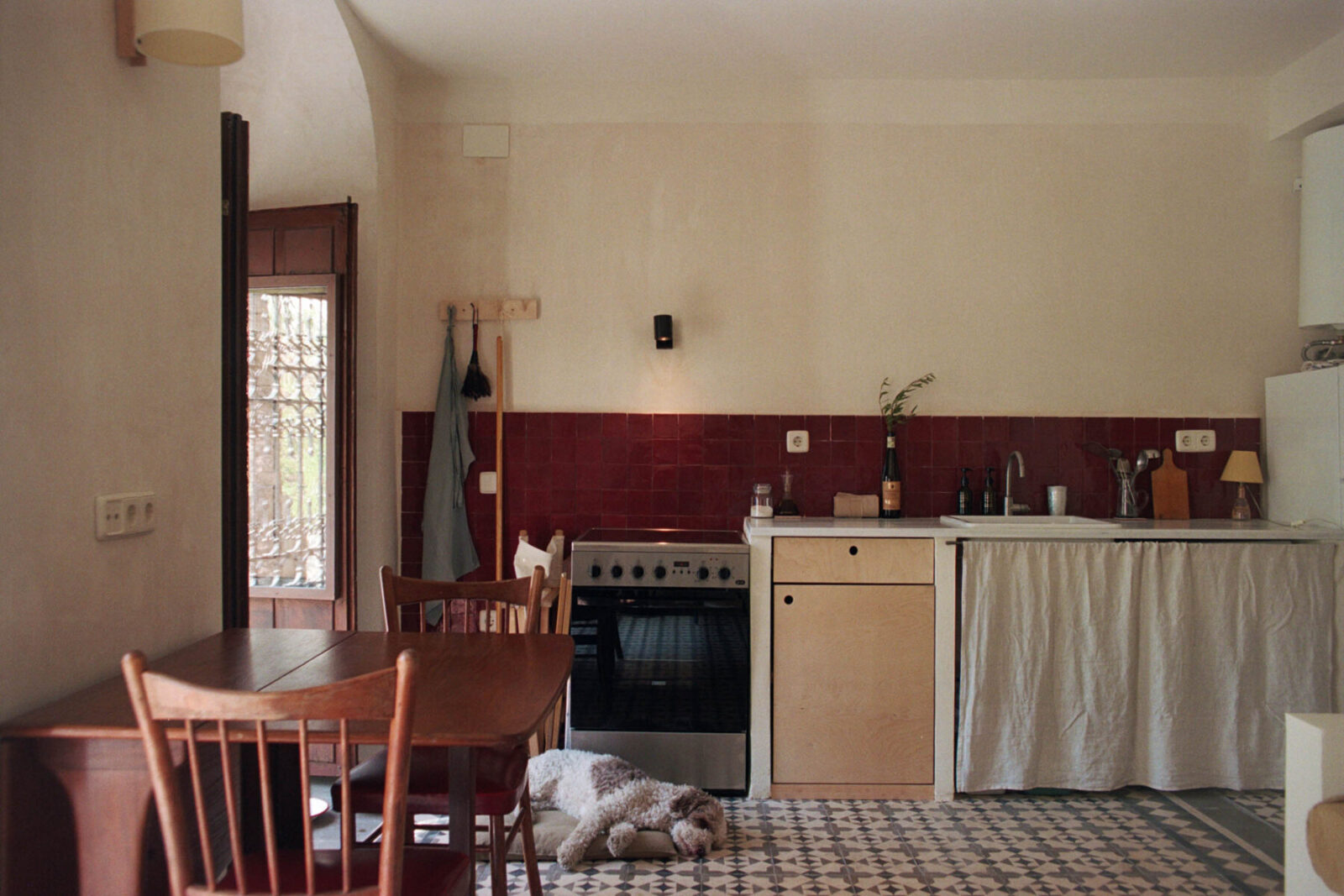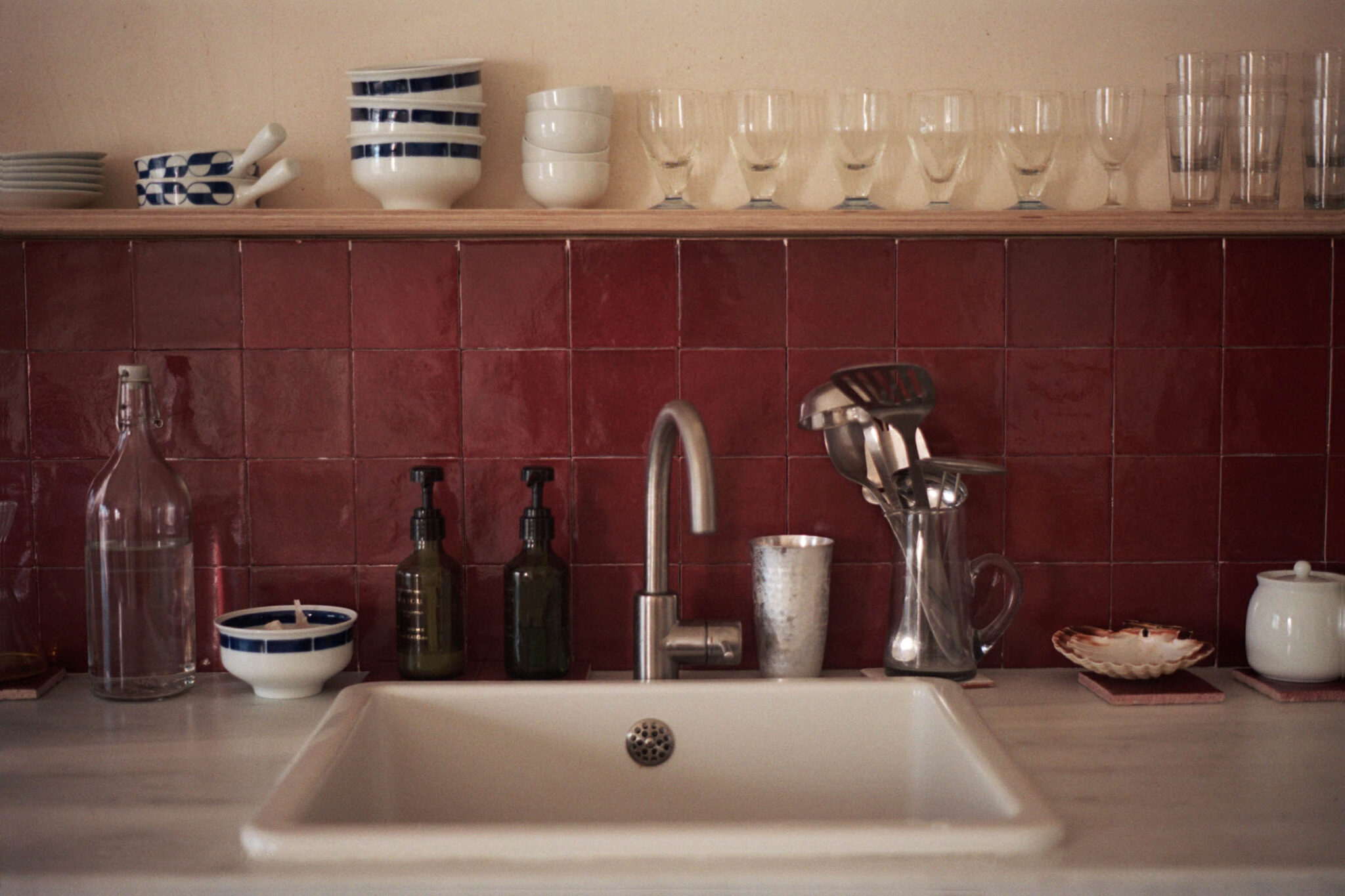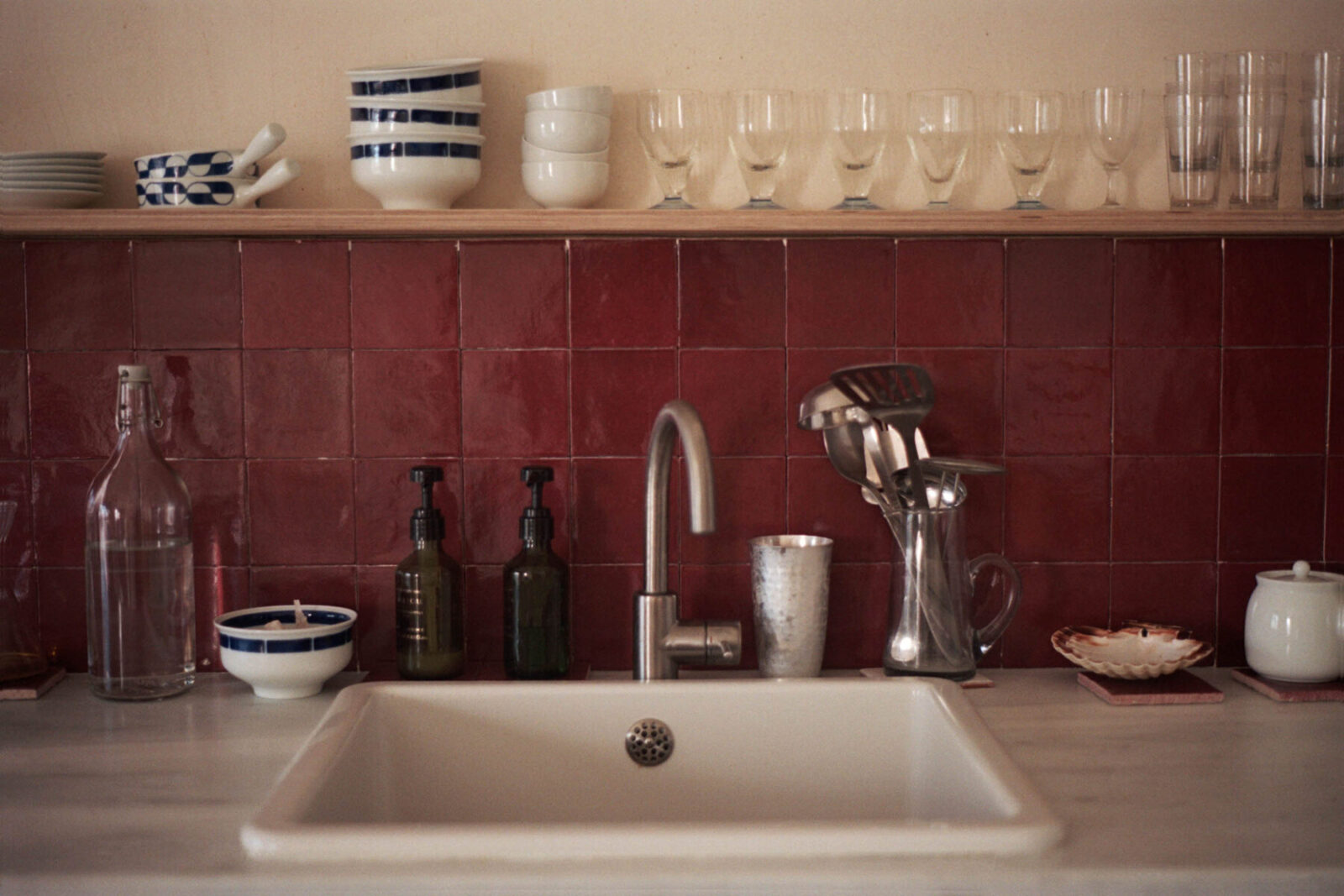 In just 30 m2 "Patio House" has 4 balconies, two overlook the square, with views of date palms, ginkgos and jacarandas and two to the patio full of refreshing vegetation. Light is the protagonist of the spaces, drawing shadows and reliefs in every corner.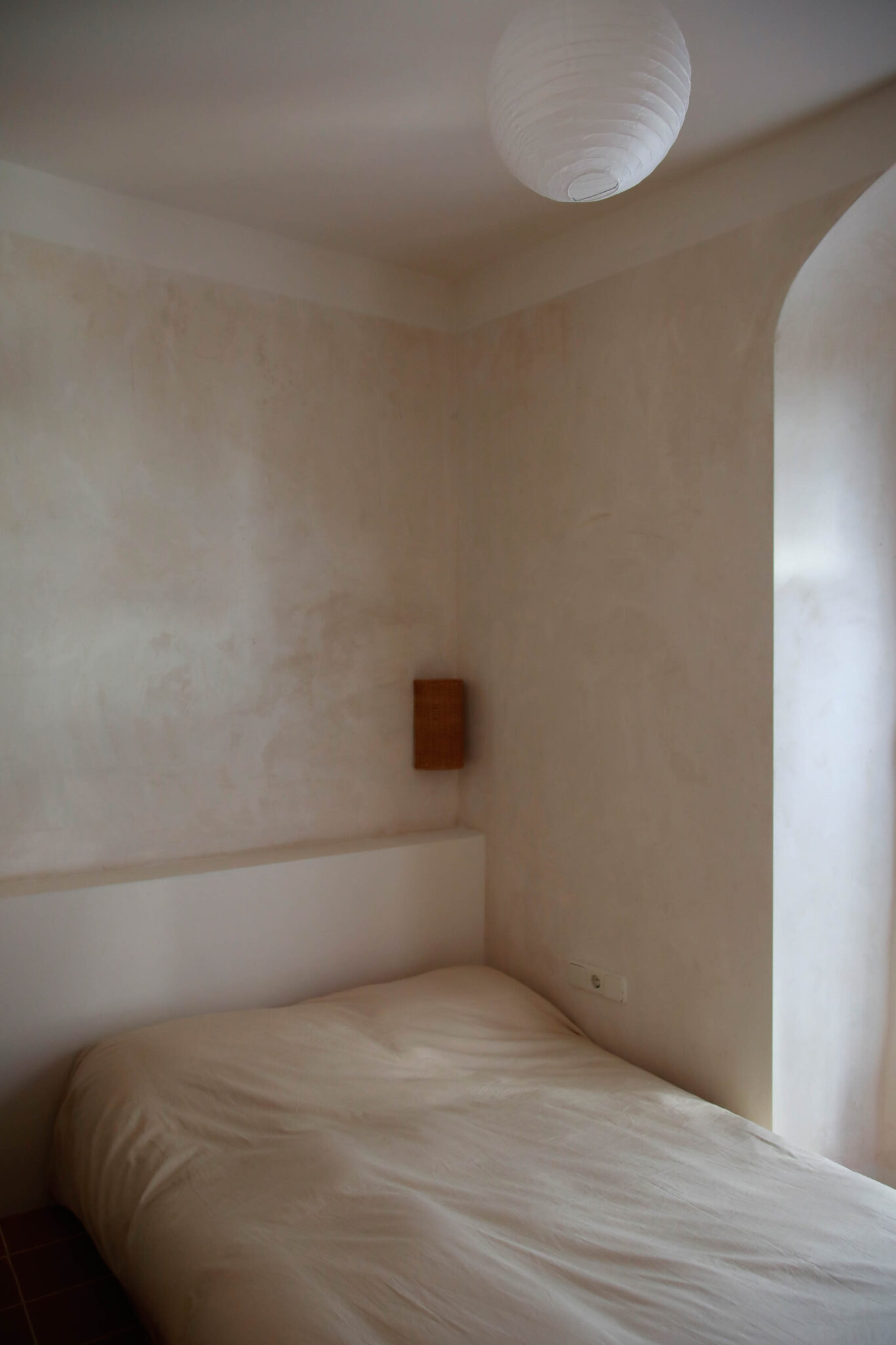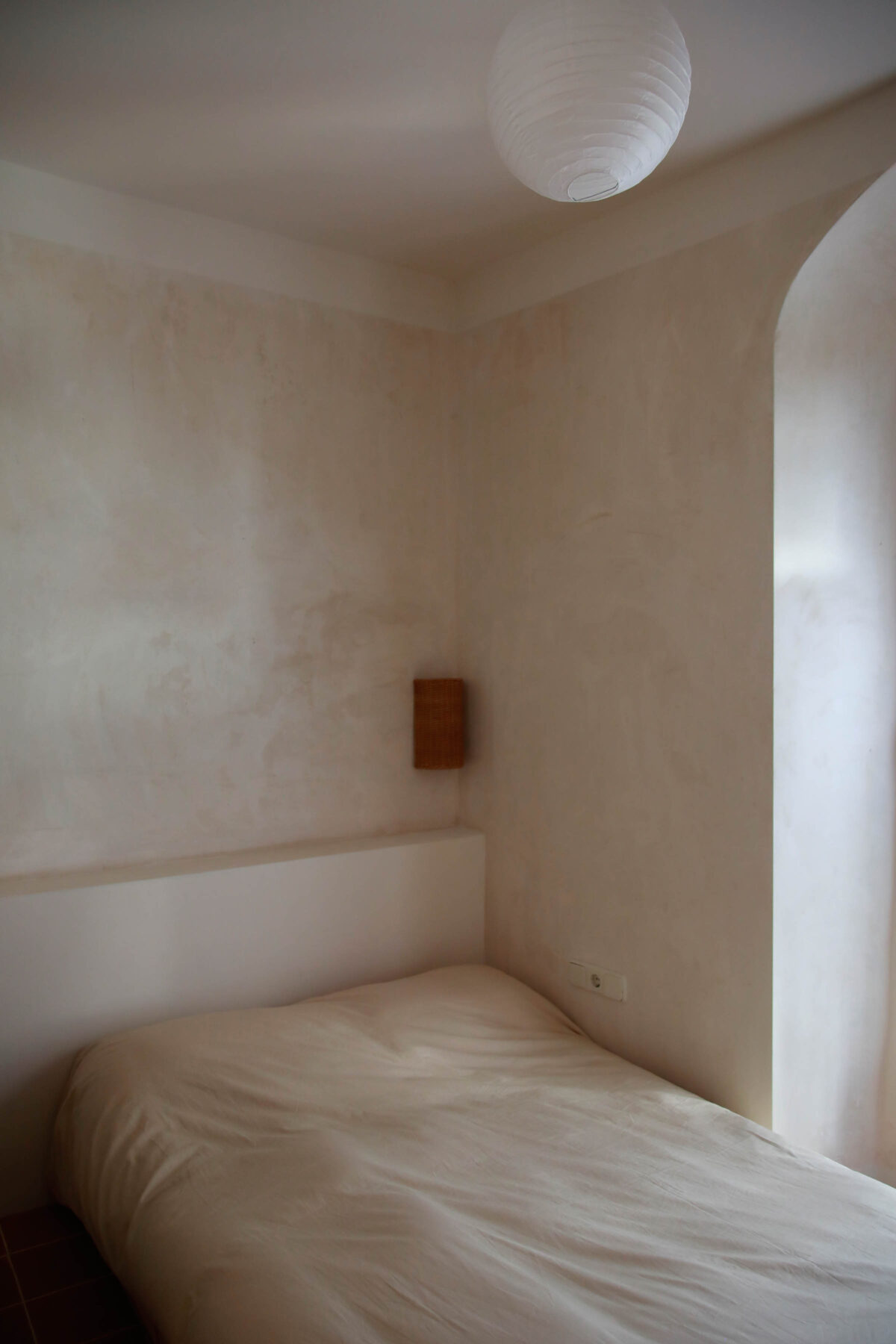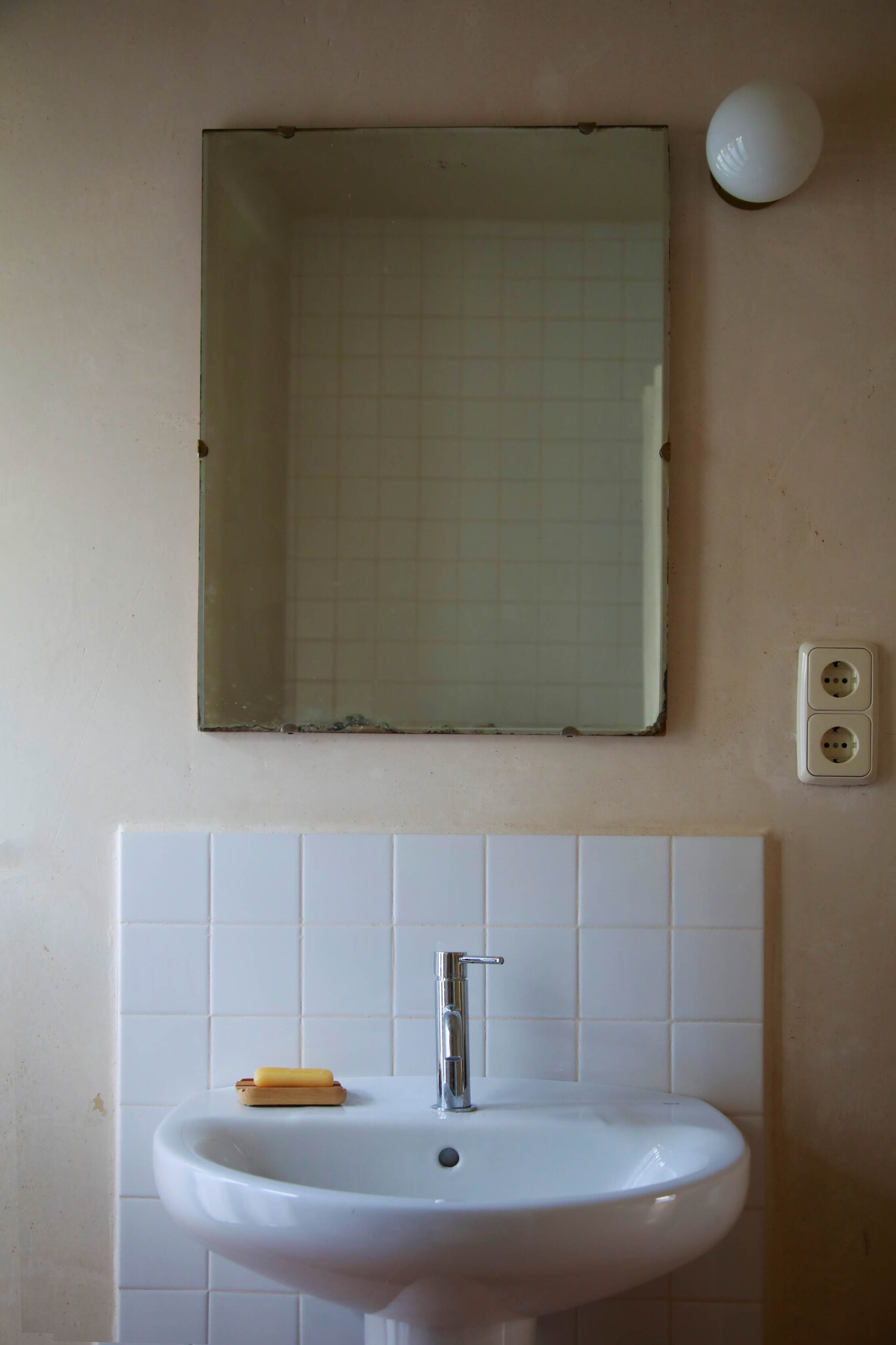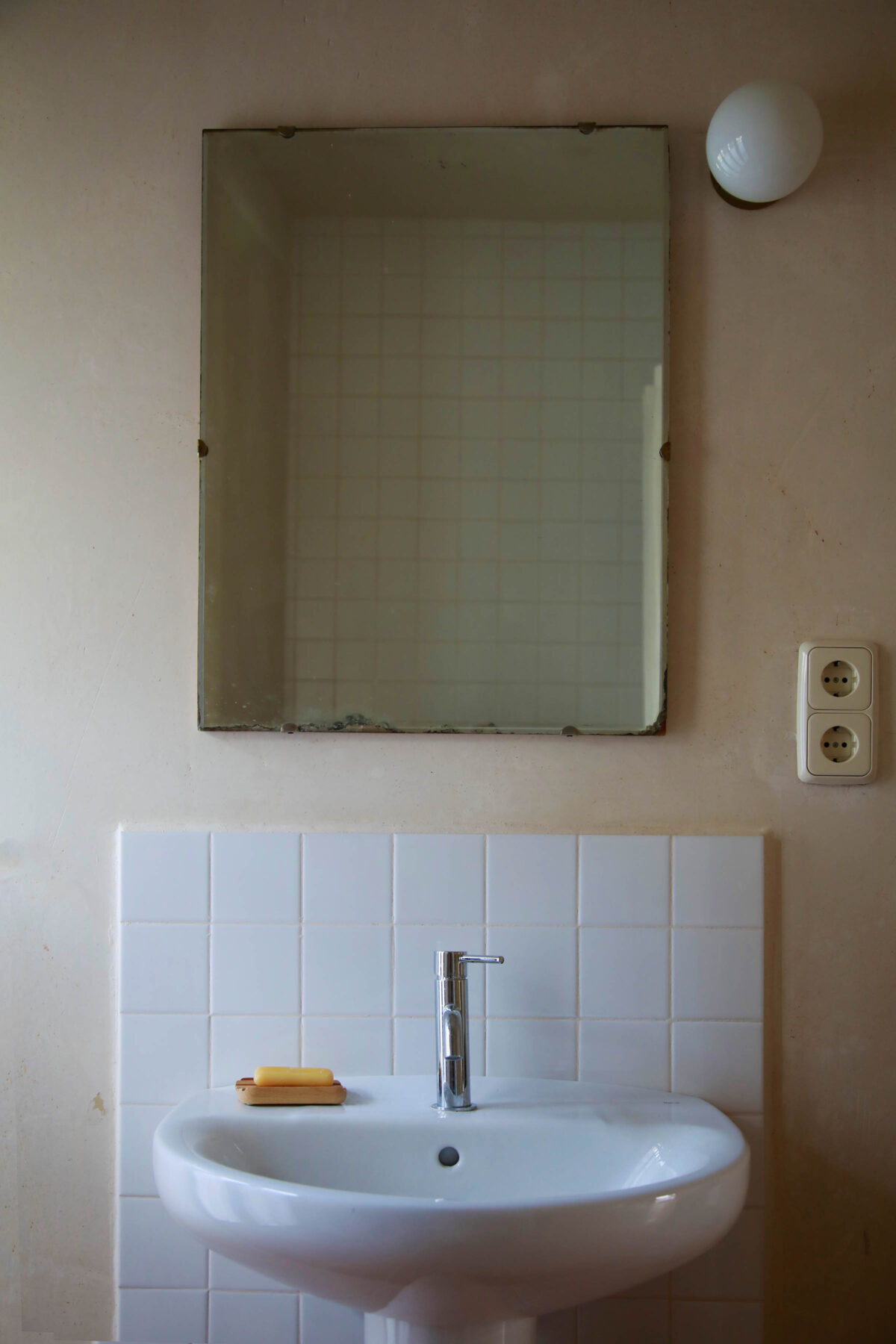 At a spatial level, the distribution has been reduced to a minimum, joining living room, kitchen and dining room in a single space that overlooks the square. Bathroom and bedroom overlook the patio and have a more intimate character. All these elements revolve around the sofa designed and made in brick partition wall, as well as the kitchen, elements recovered from rural architectural culture. 
Illustrations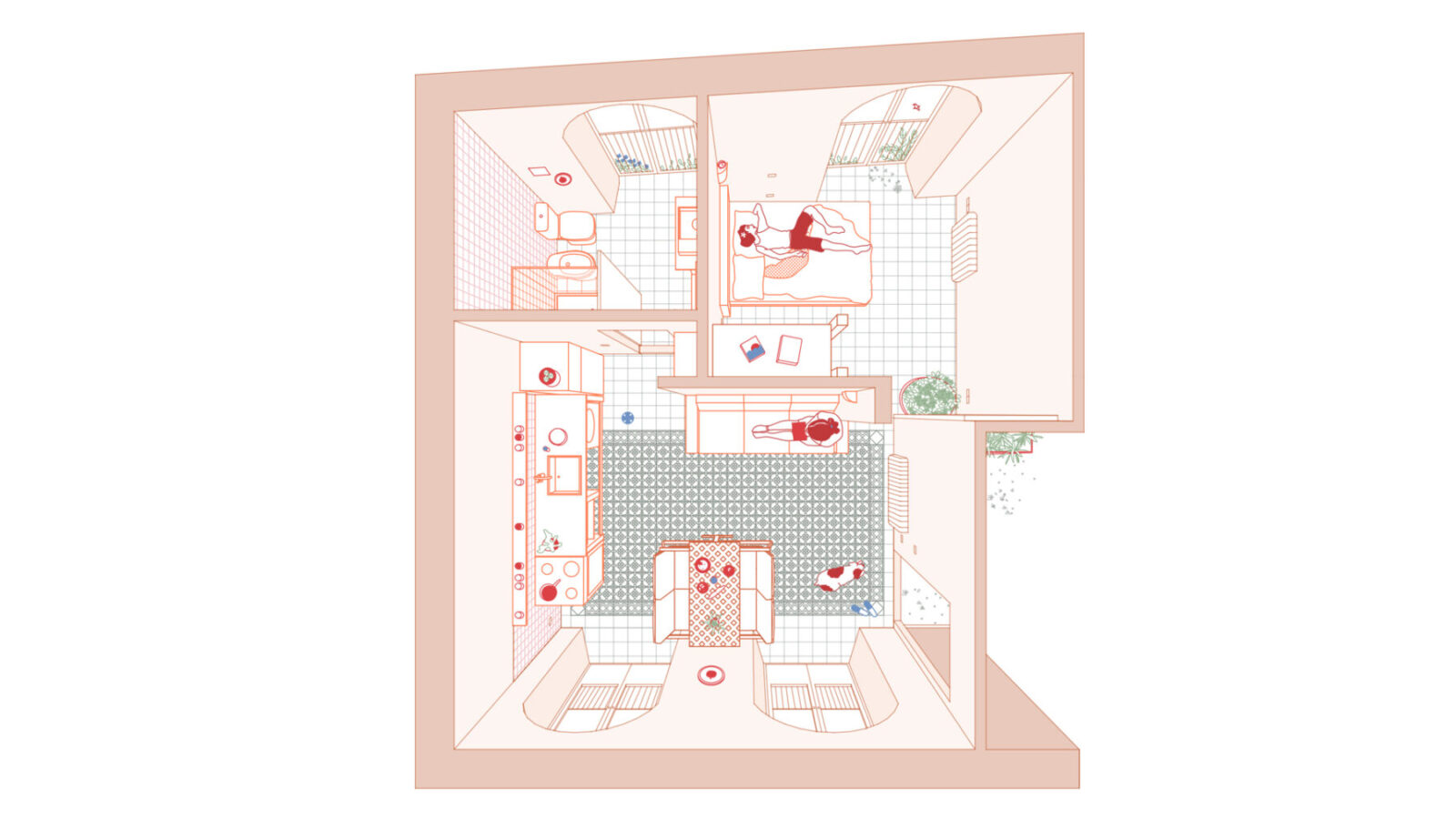 Casa Patio Floor Plan
Facts & Credits
Title Casa Patio
Typology Interiors, Design, Architecture 
Location Cordoba, Spain
Status Completed, 2022
Authors Zuloark  
Interior Design Lourdes Cabrera, Alfredo Borghi & Zuloark
Project and site management Zuloark
Construction "Rehabilita" Constructions
Photography Lourdes Cabrera
READ ALSO:
Zandpad Home in Nieuwersluis, The Netherlands | by Studio Modijefsky