The contemporary two-storey dwelling, located in Lisbon, Portugal was designed by architect Sérgio Miguel Godinho and constructed in 2020. It is defined by white chromatic planes, which intersect with glass planes, and with black stone elements on the lower floor, whose black chromatic will contaminate the interior of the house.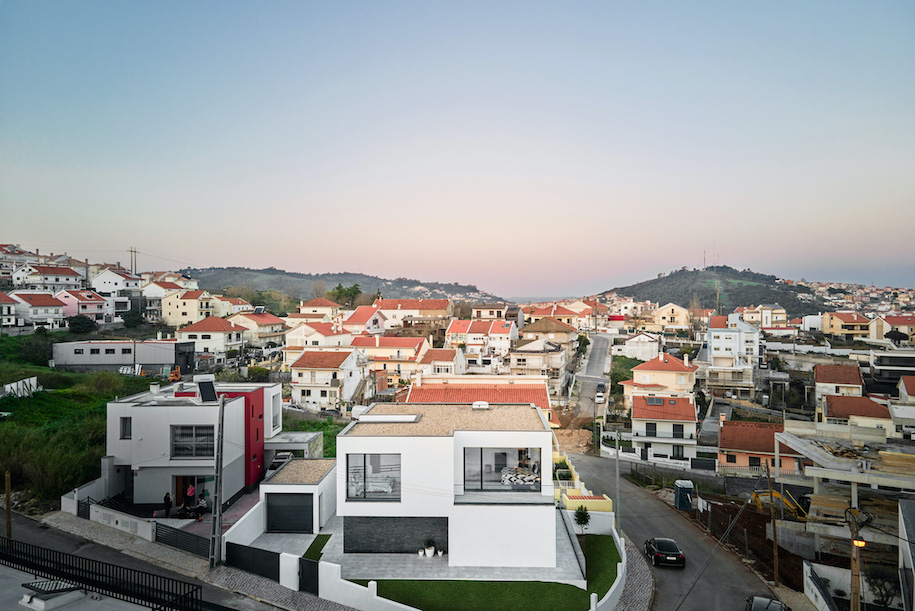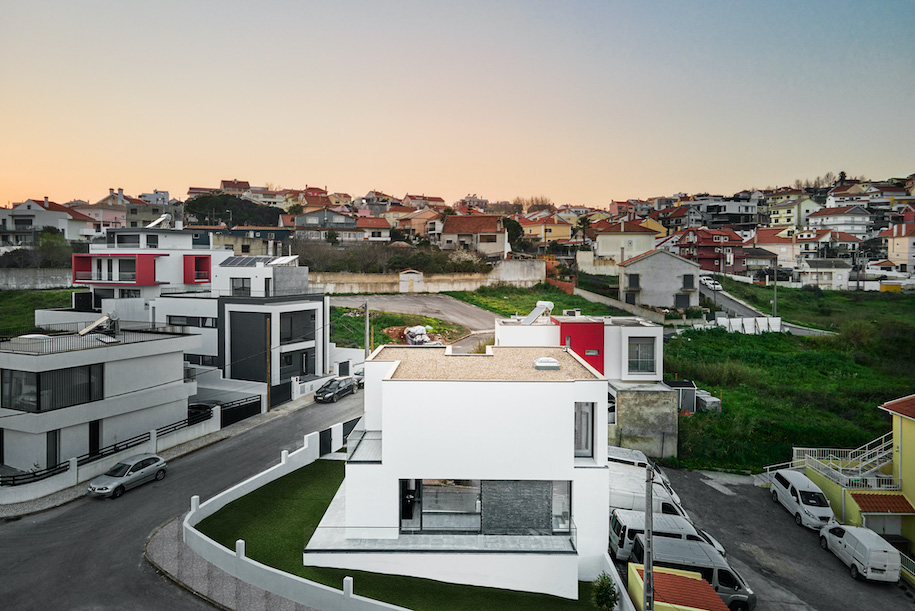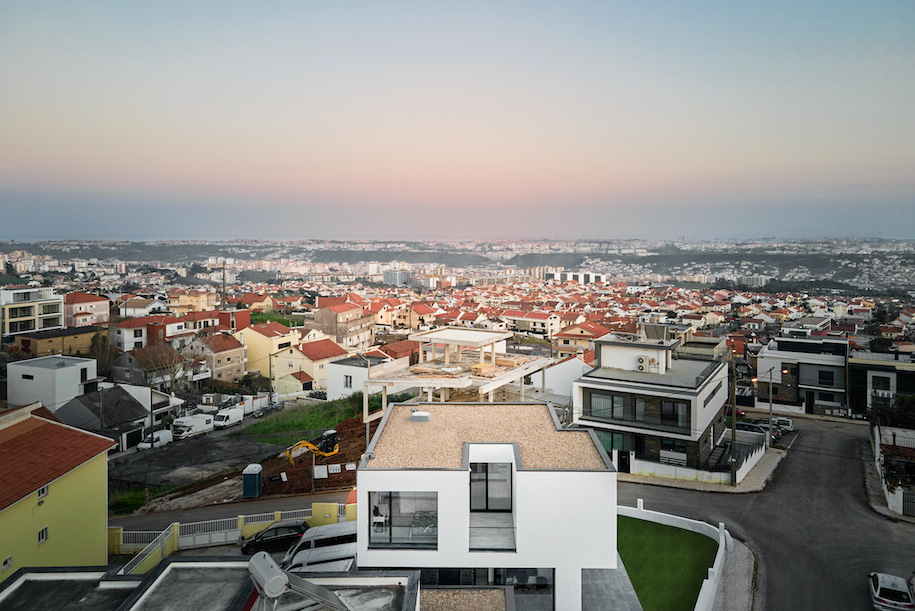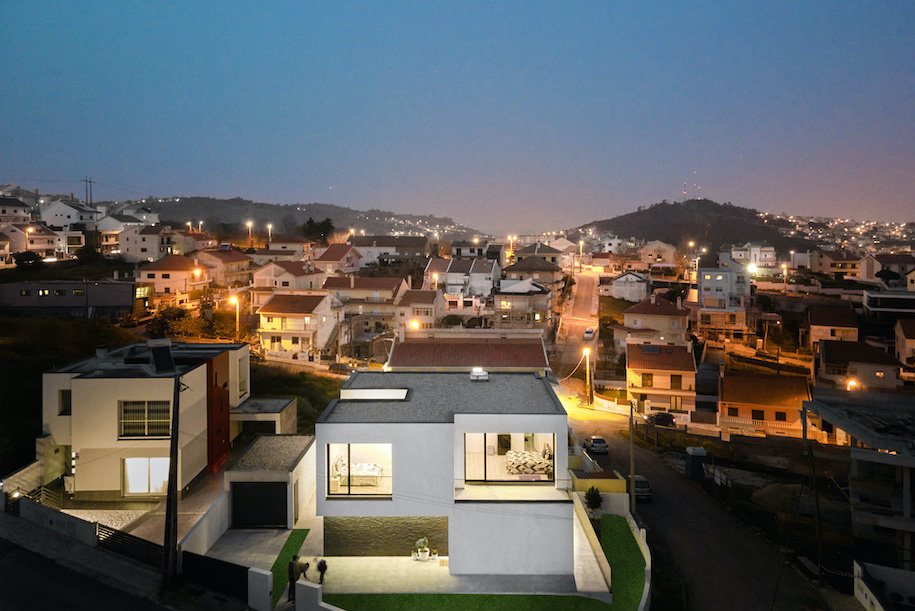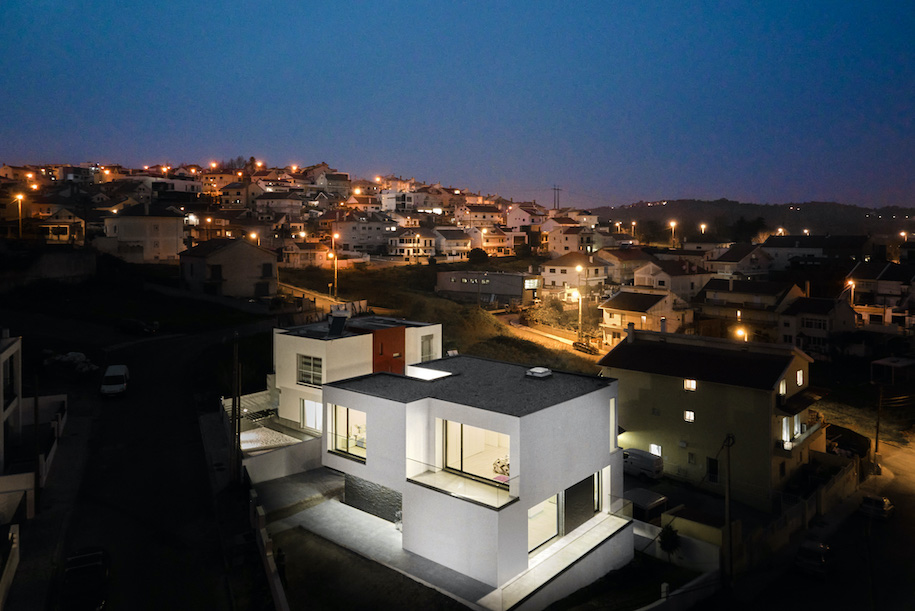 The trivial housing program, inserts the private areas on the upper floor of the house, and social areas on the lower floor, with a room that shares the space with the kitchen.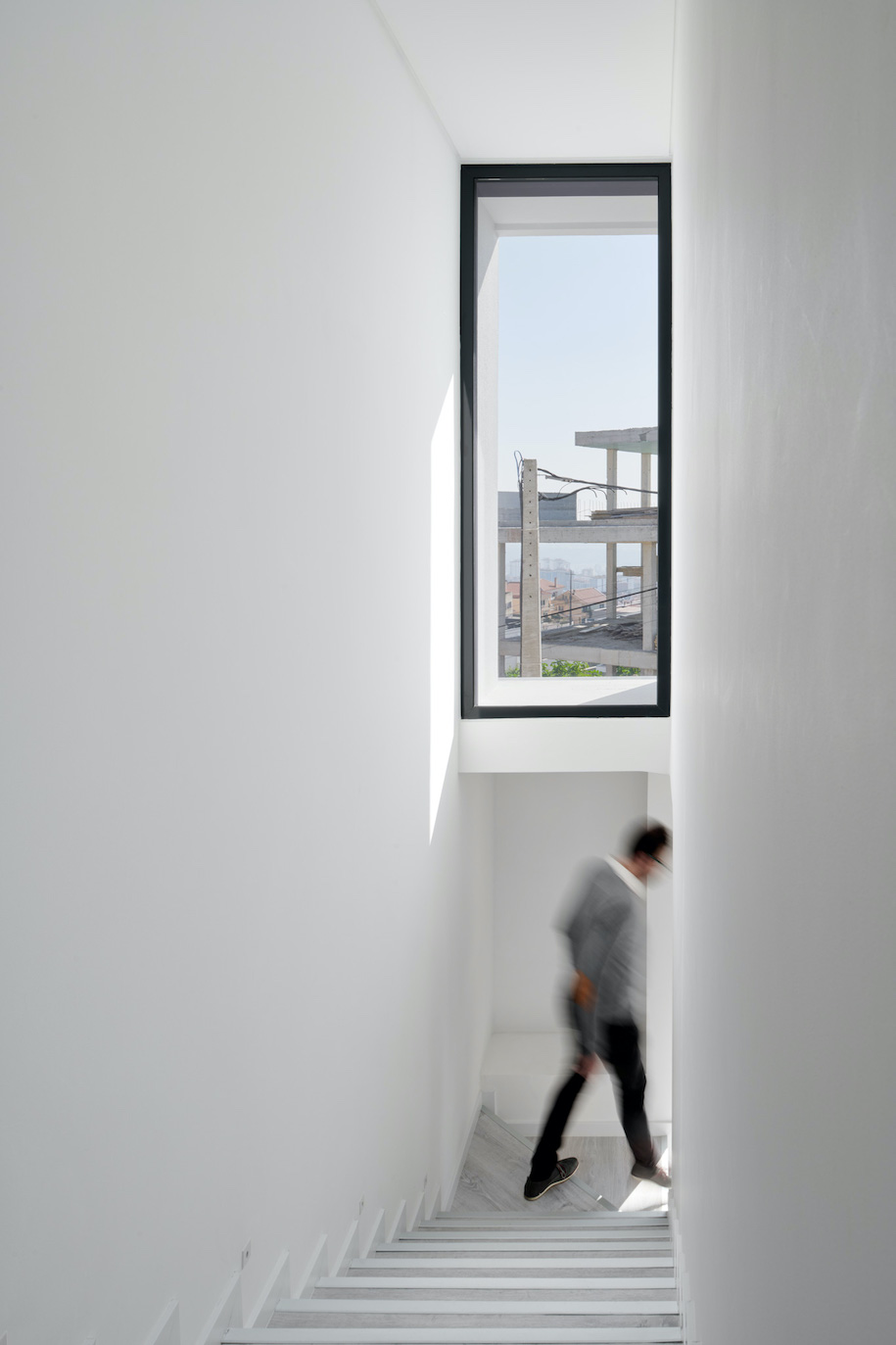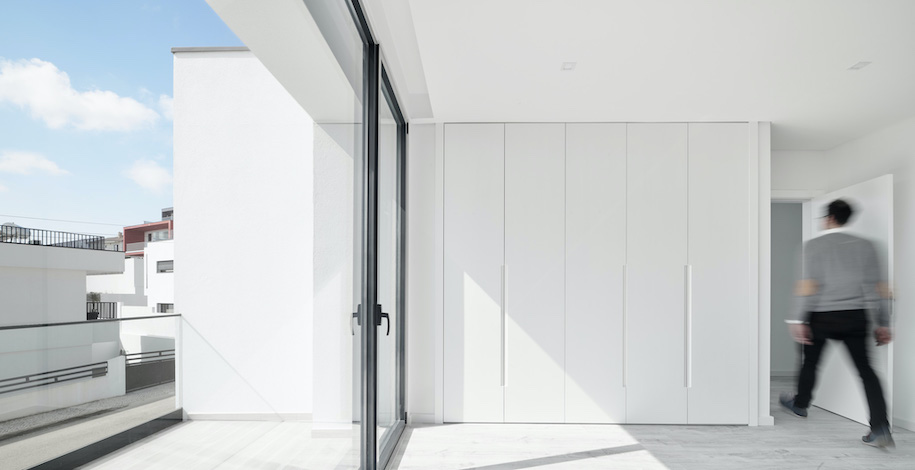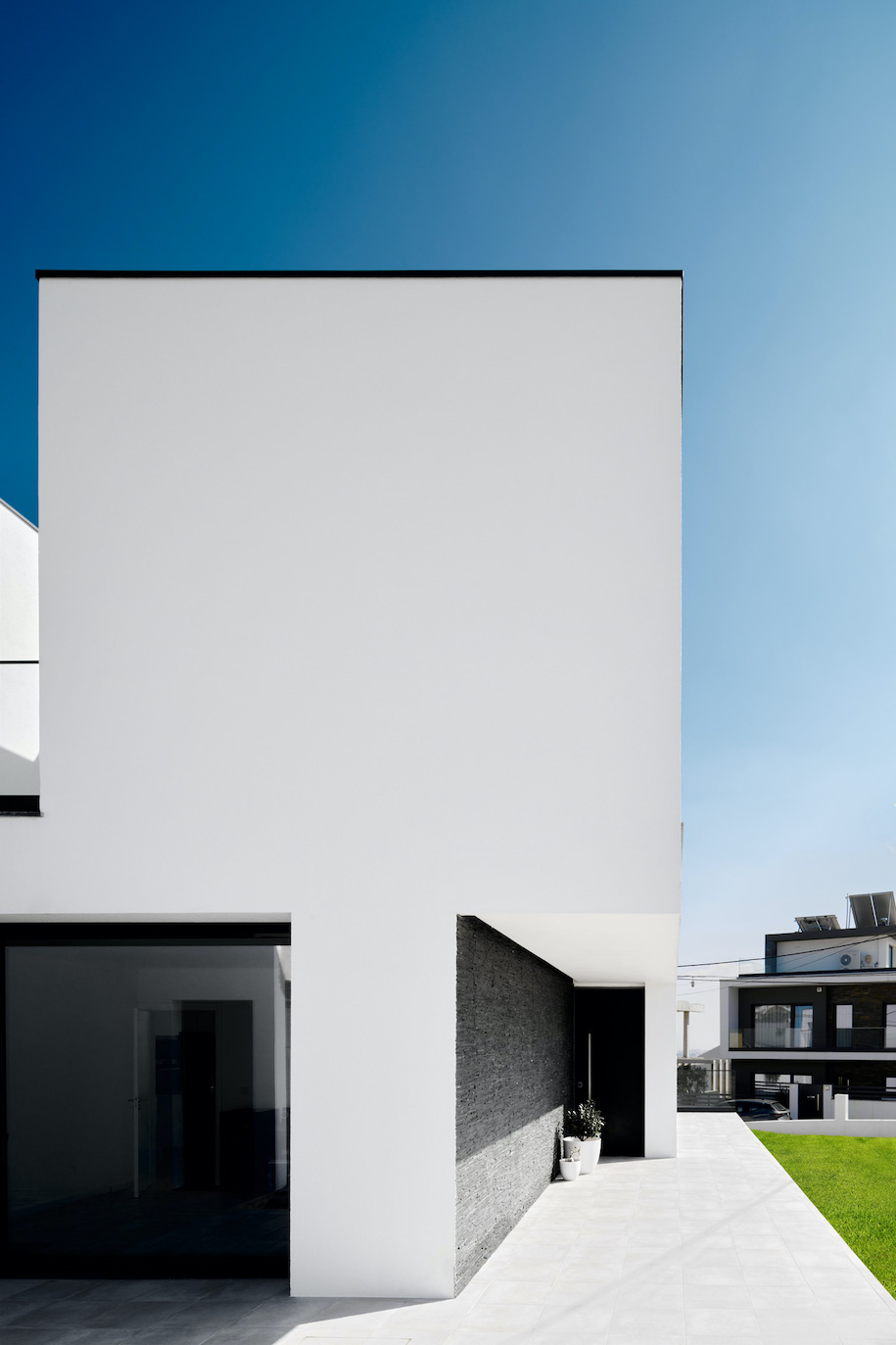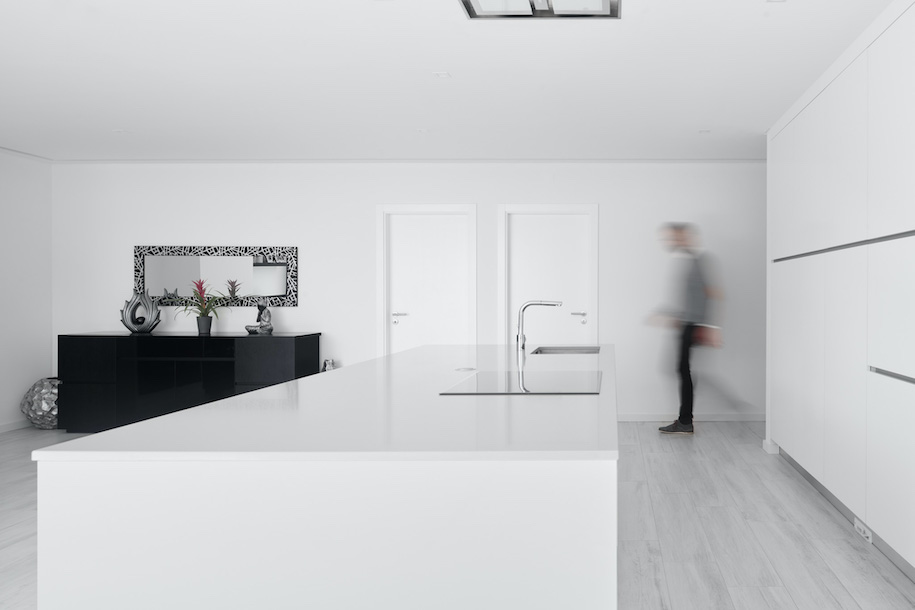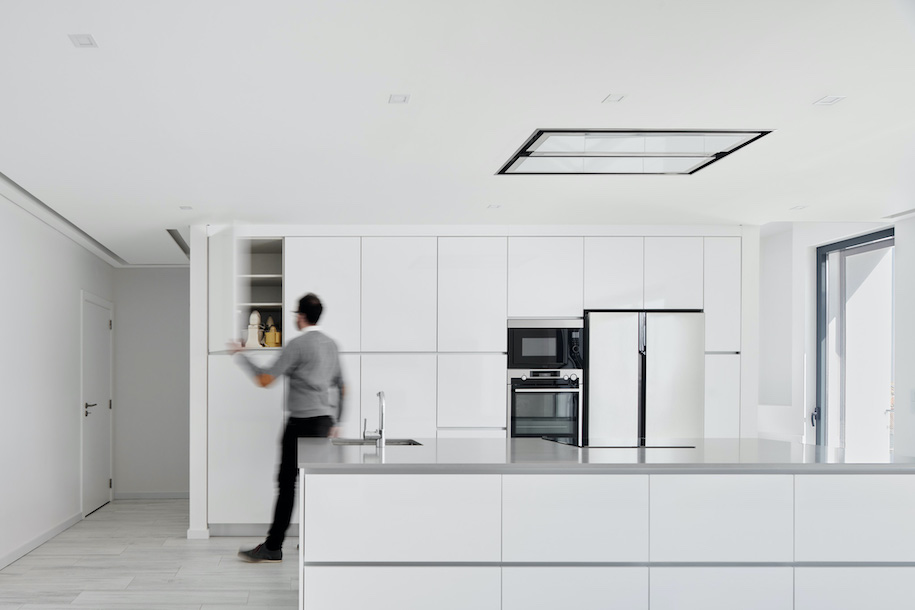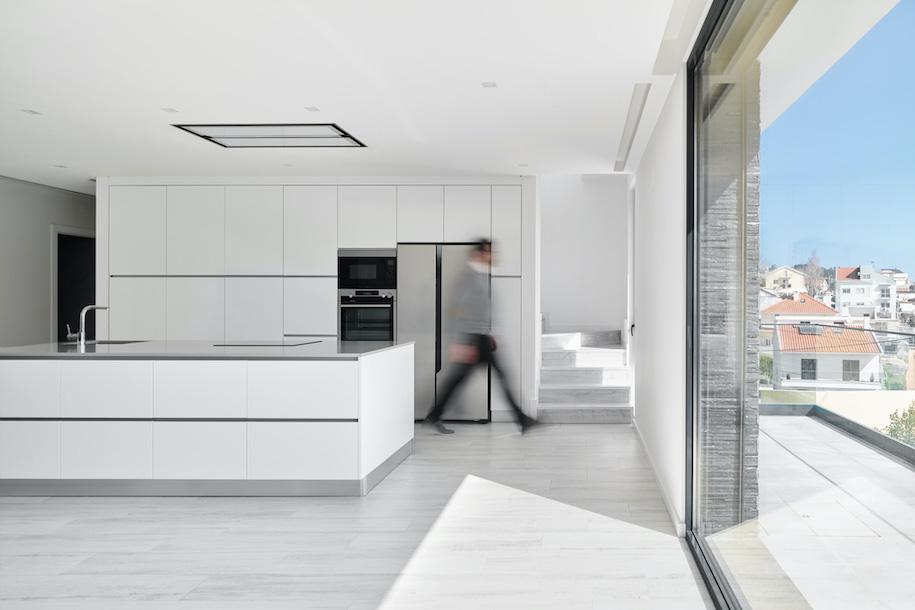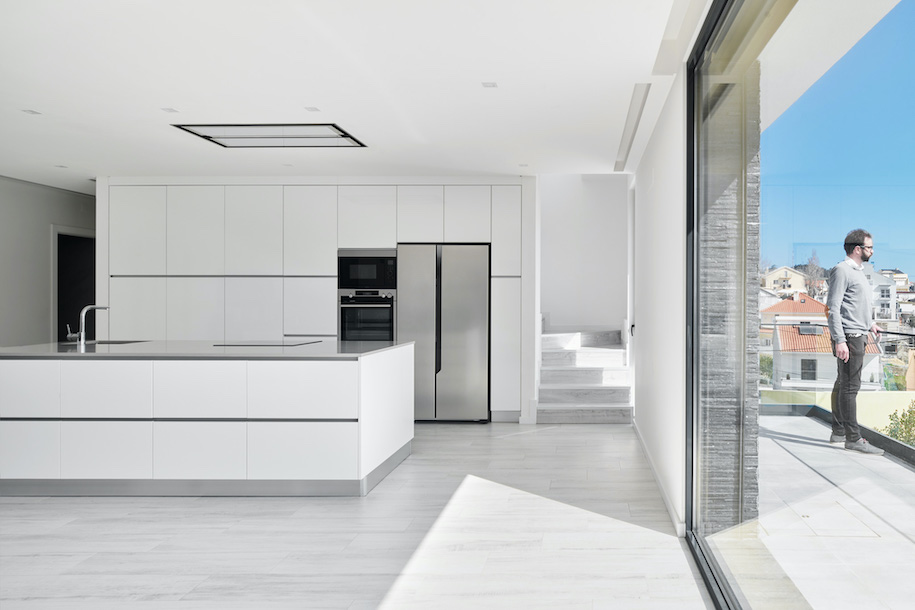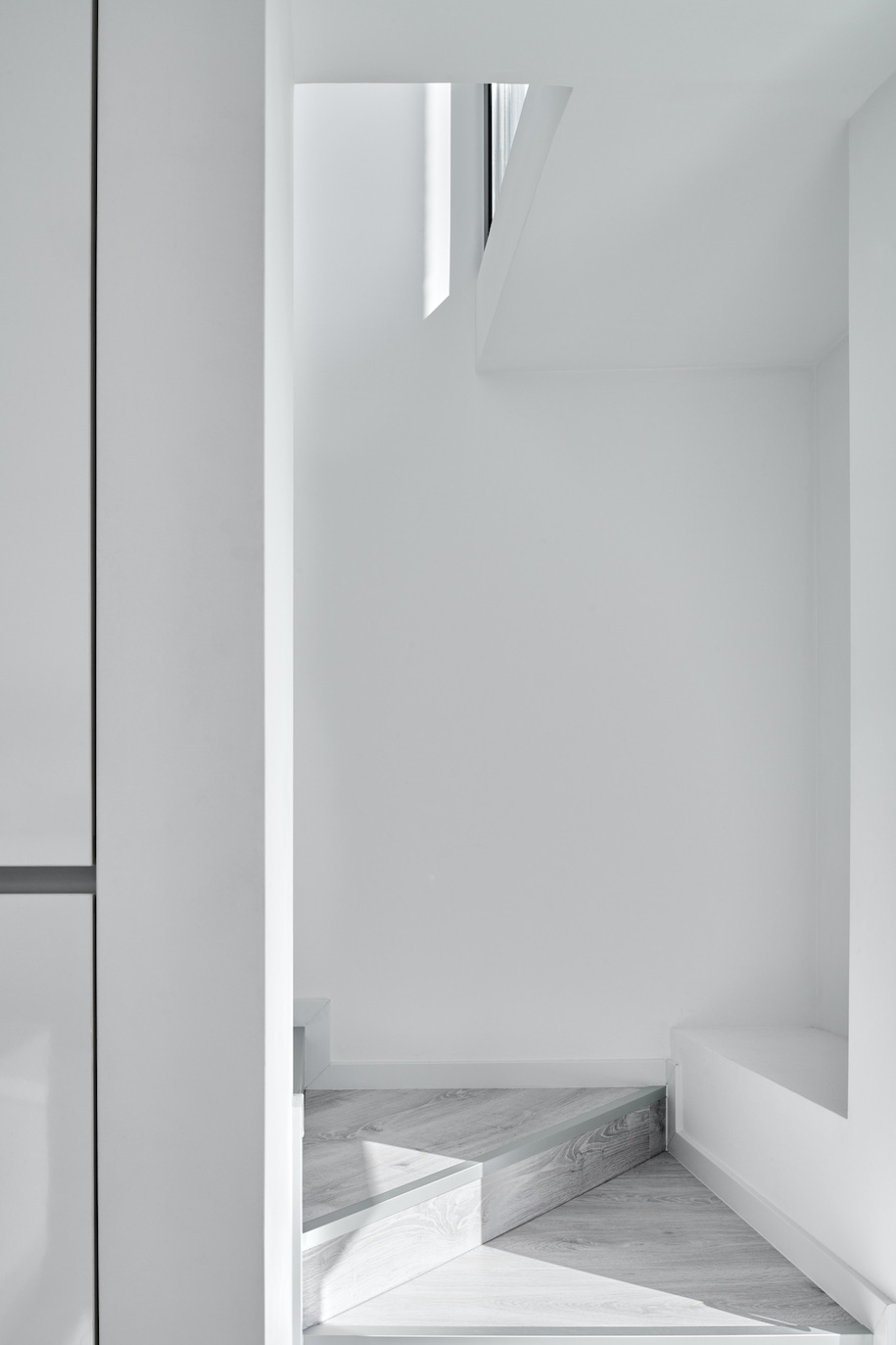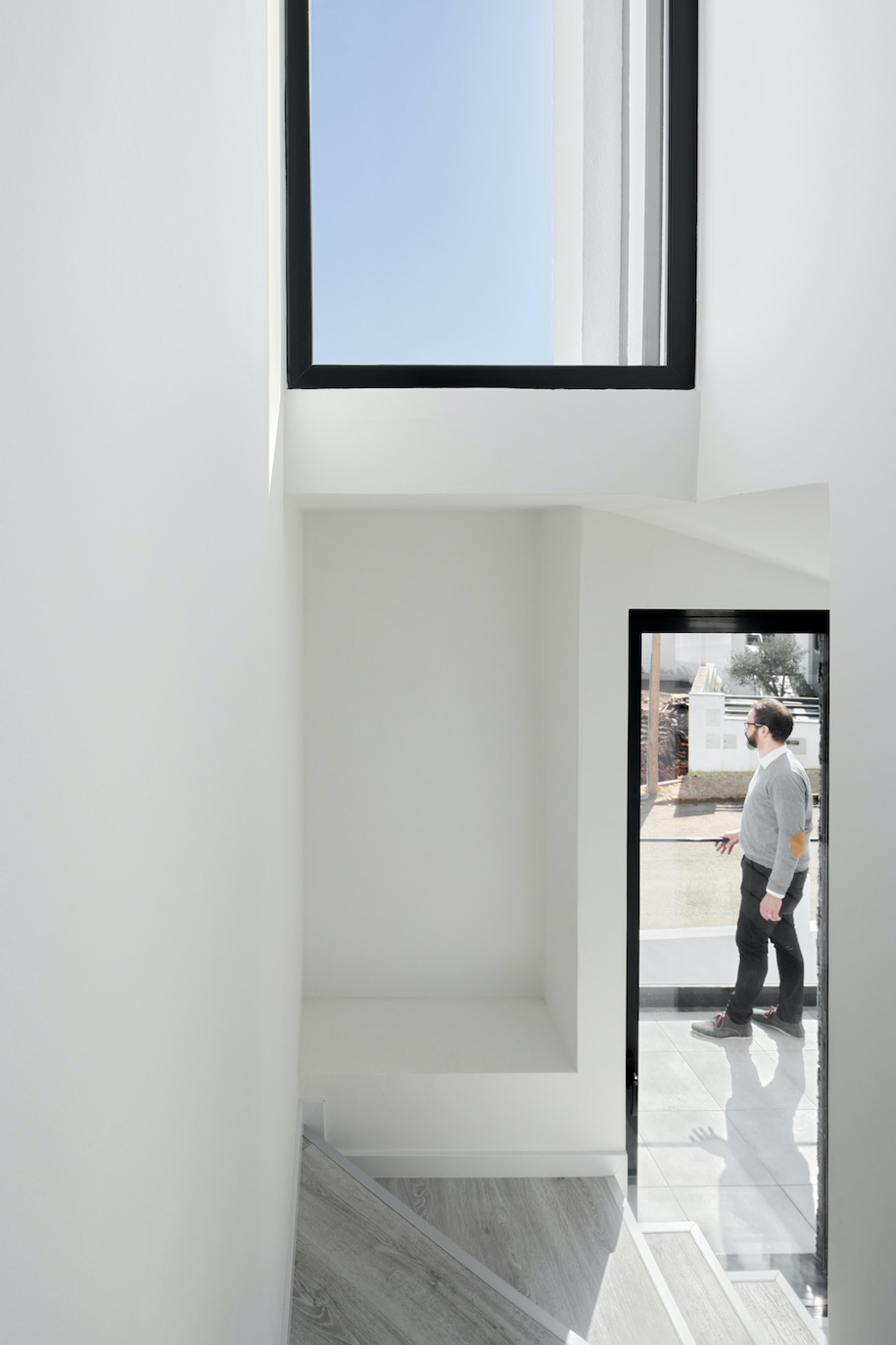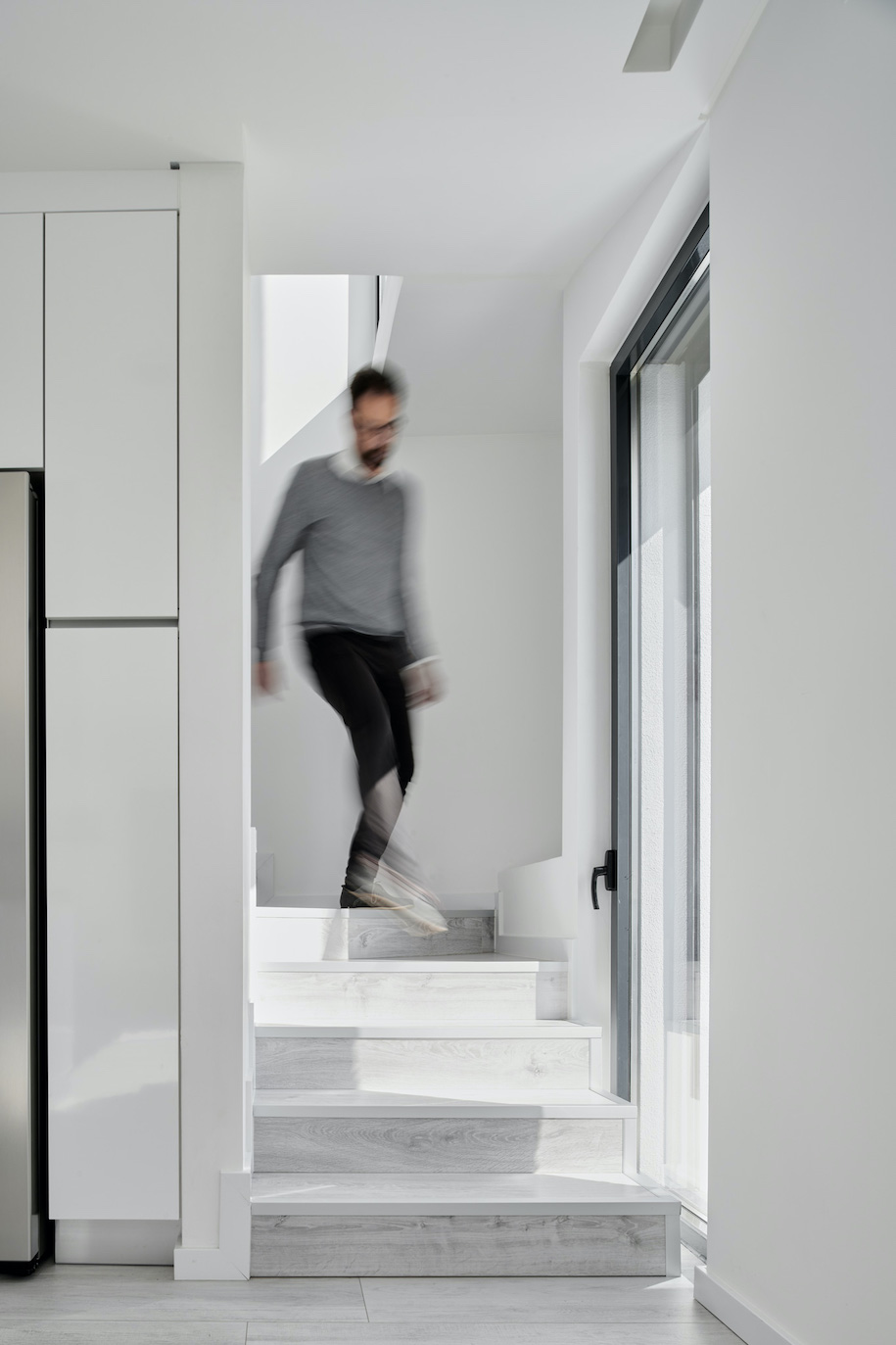 Due to a sharp unevenness of the land, the entrance of the house is made through the highest area of the lot, allowing the elevation of the house, in the lowest land area of the terrain, creating a prominent volume in relation to the south street, and thus guaranteeing , greater privacy, compared to the glazed area of the dwelling.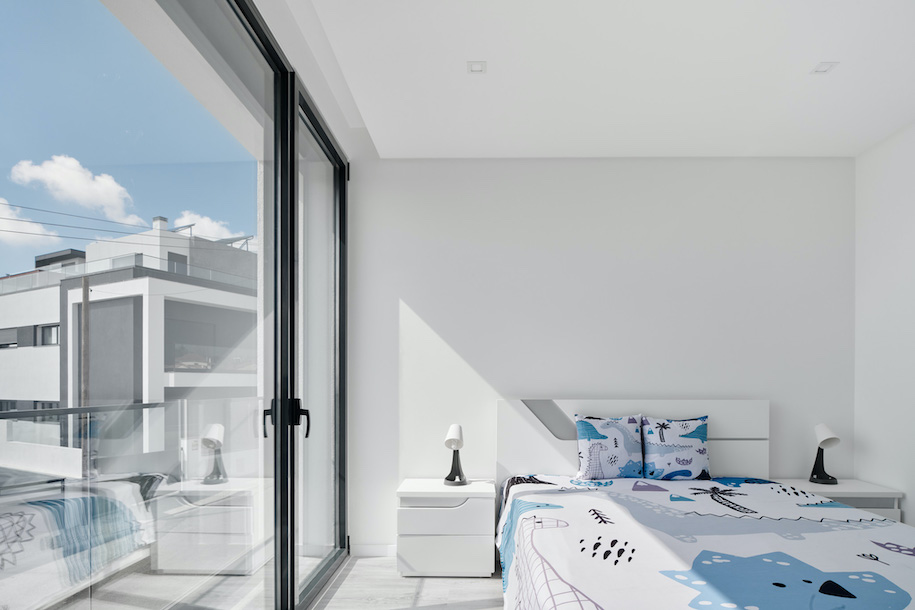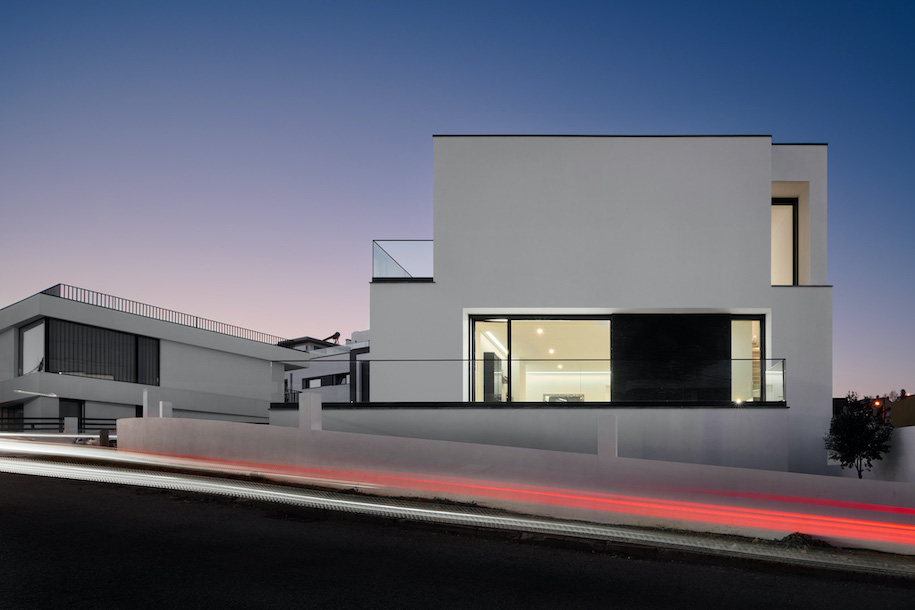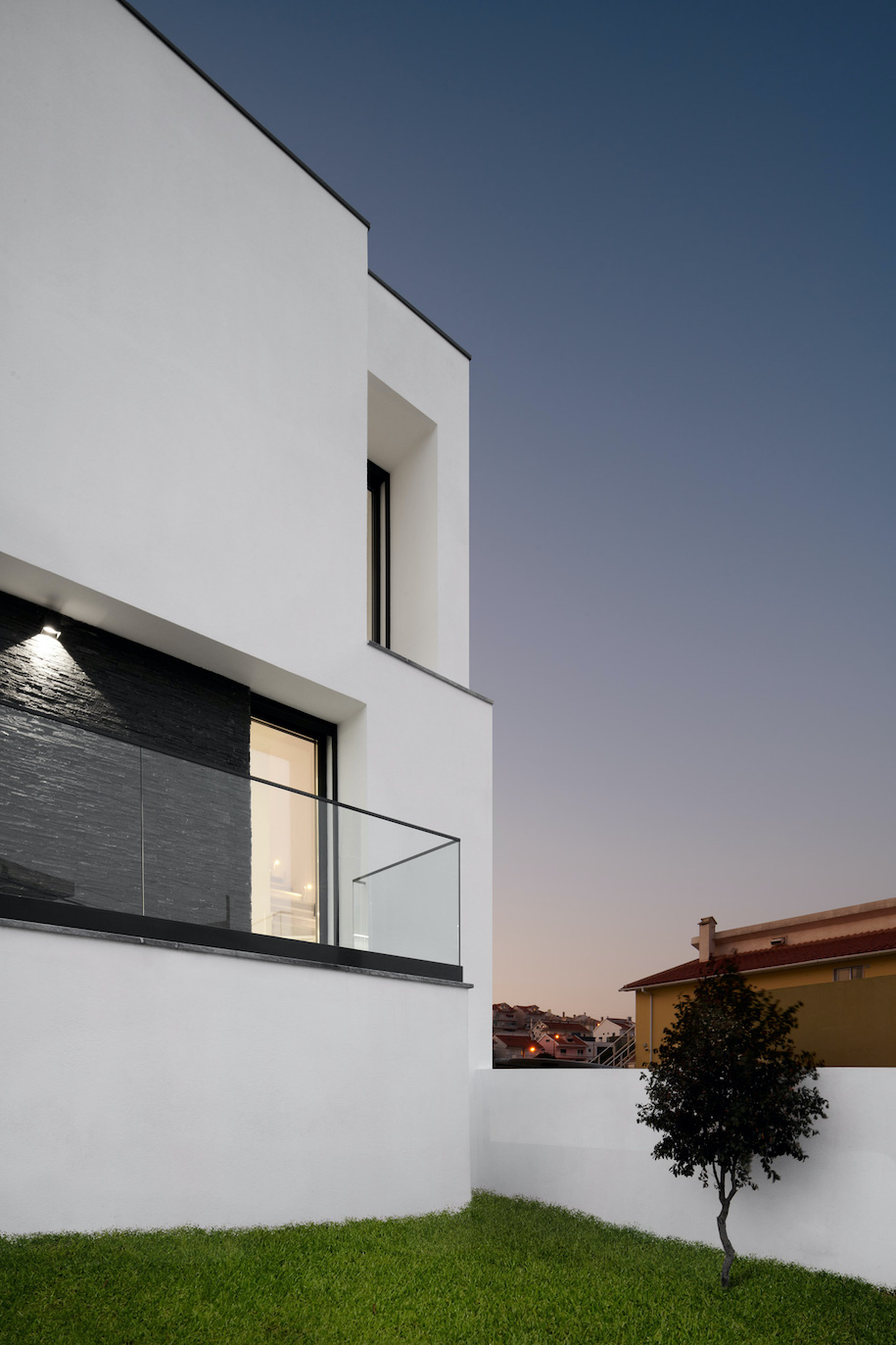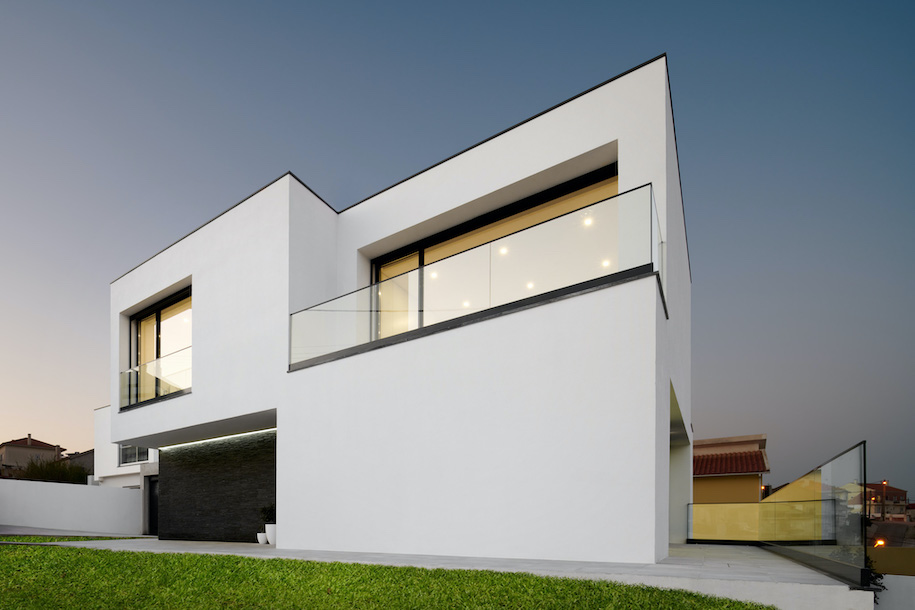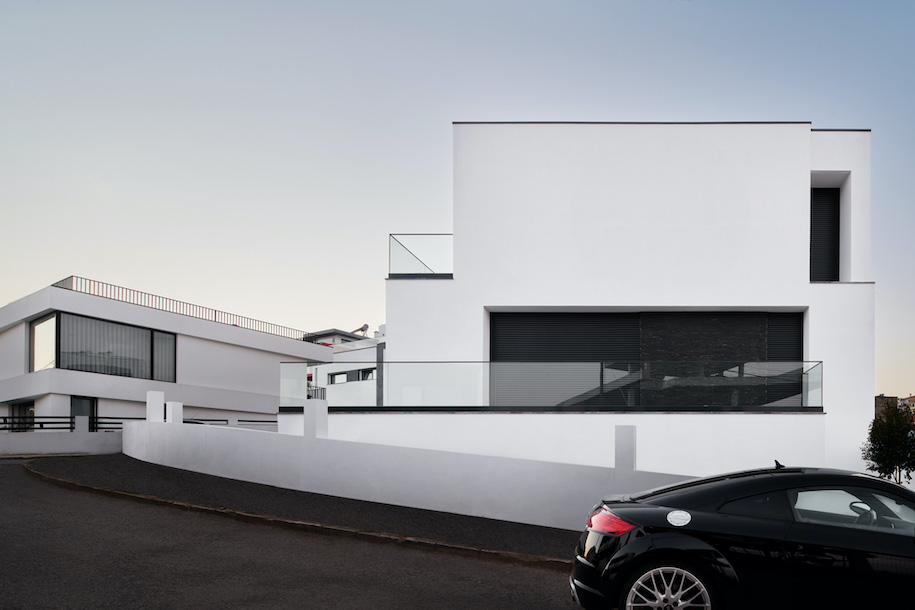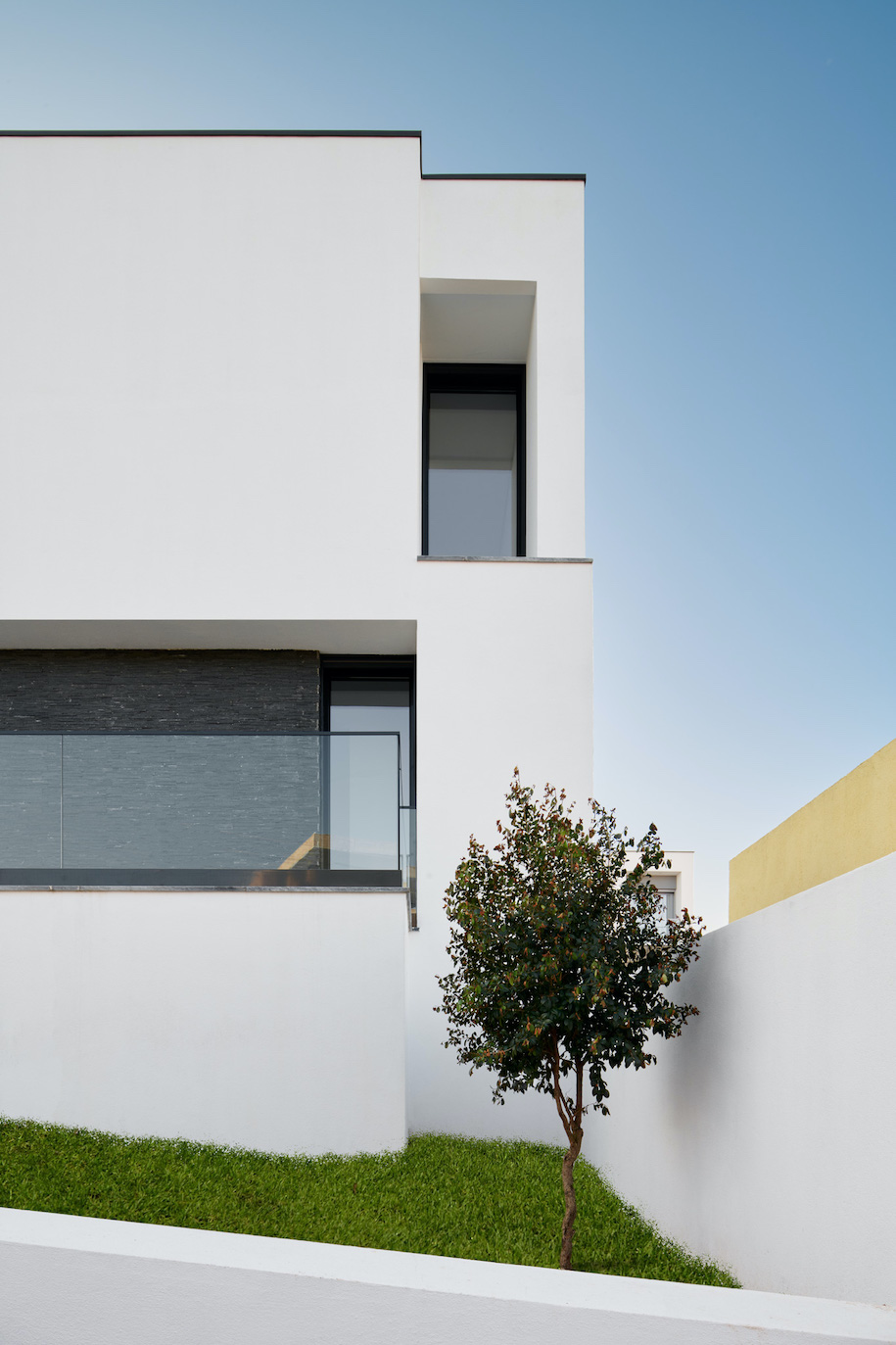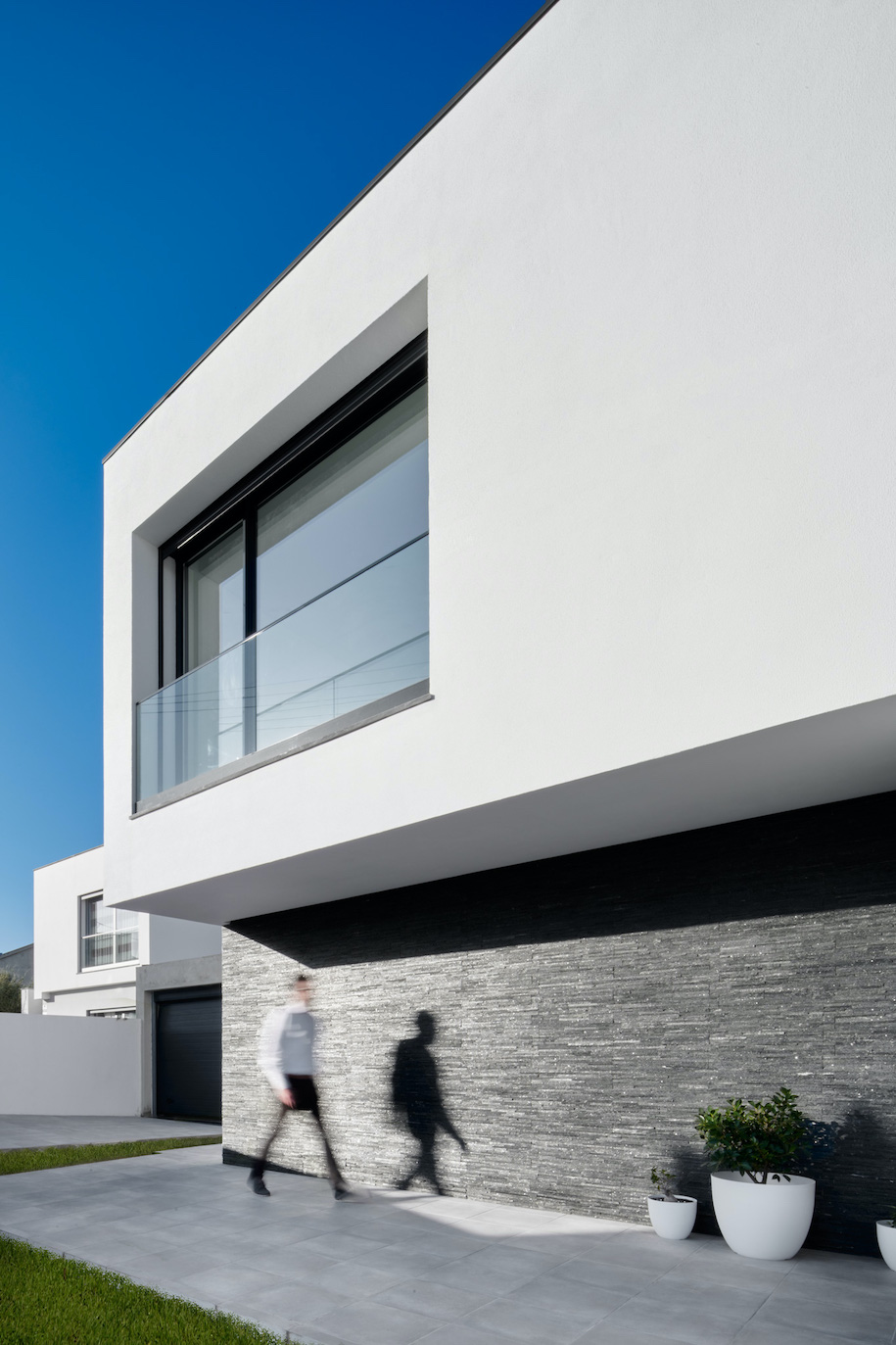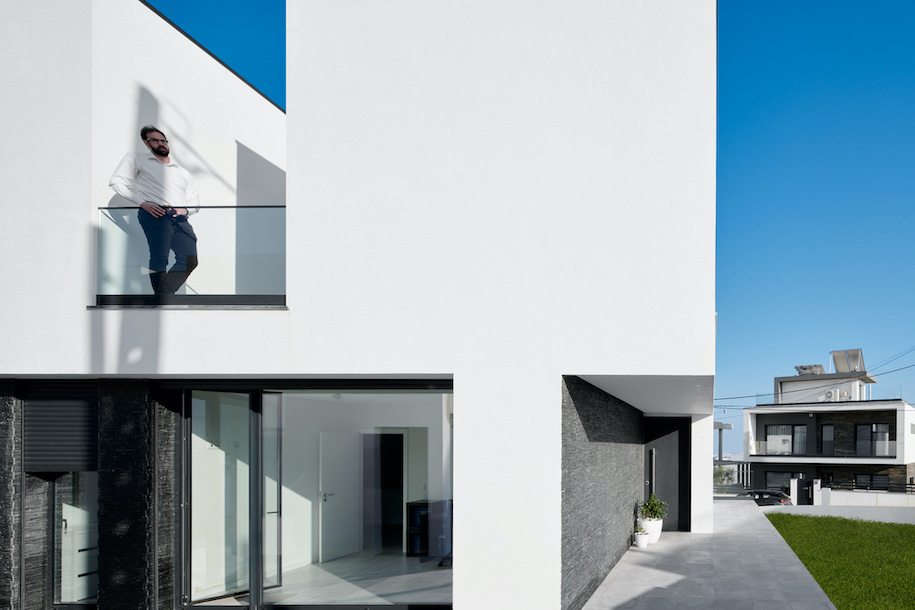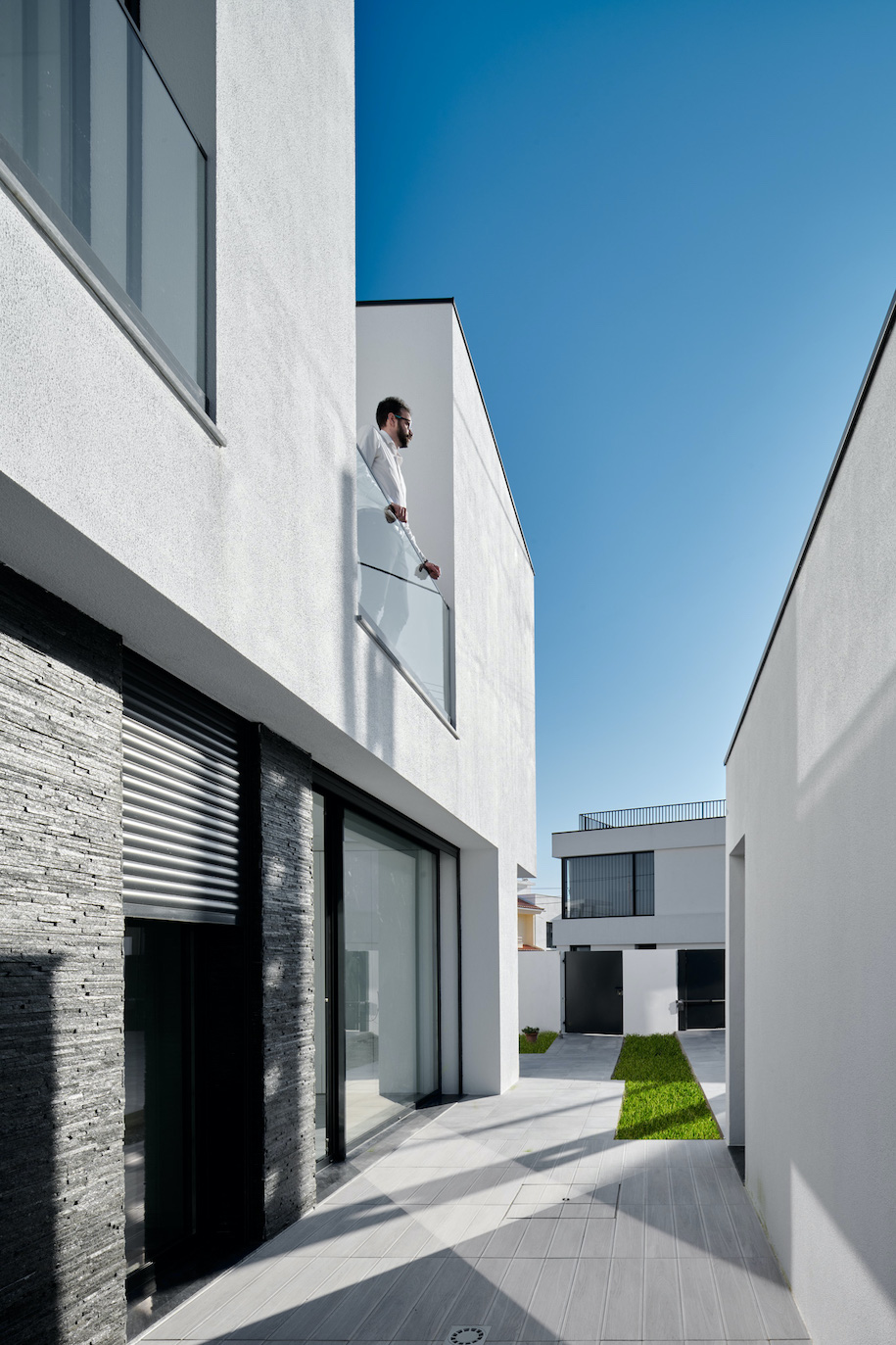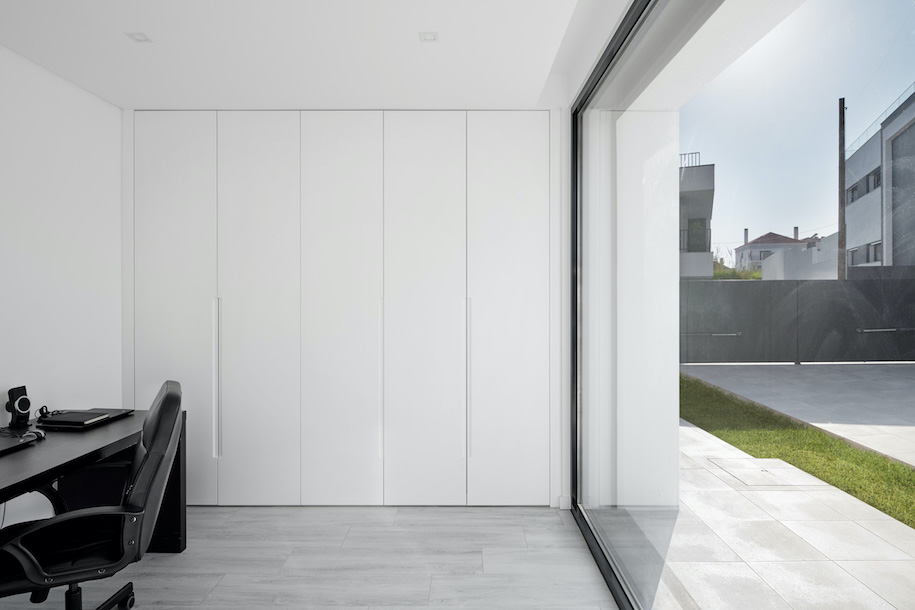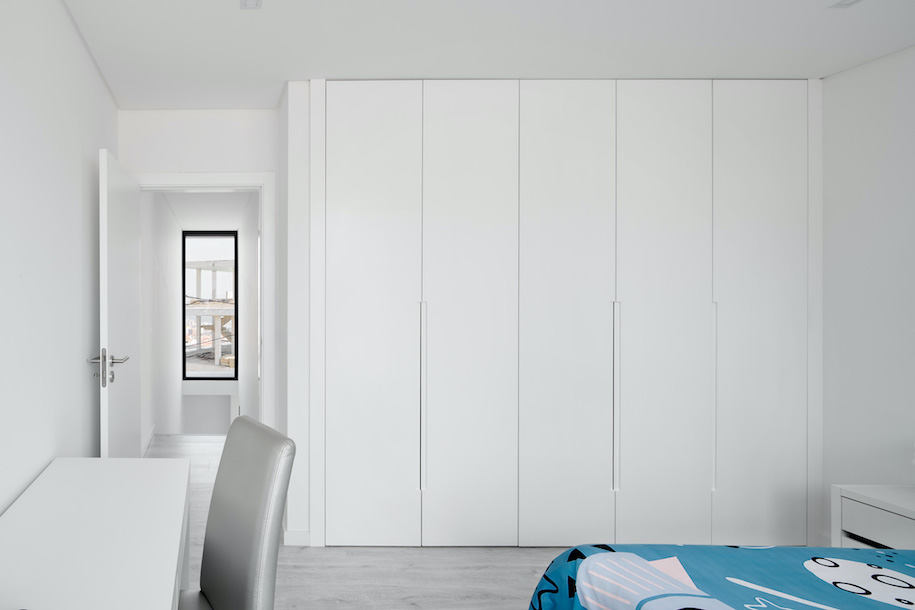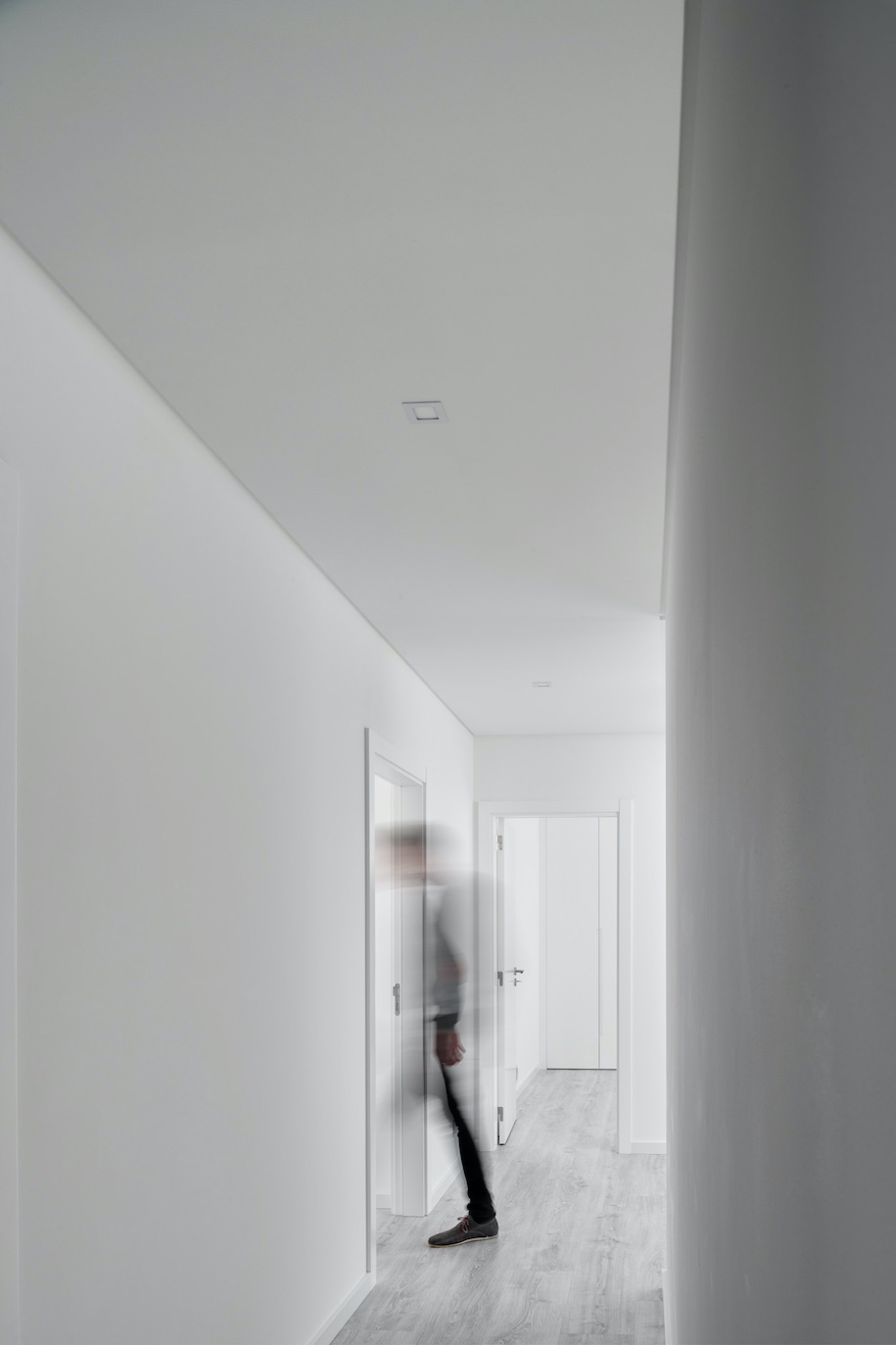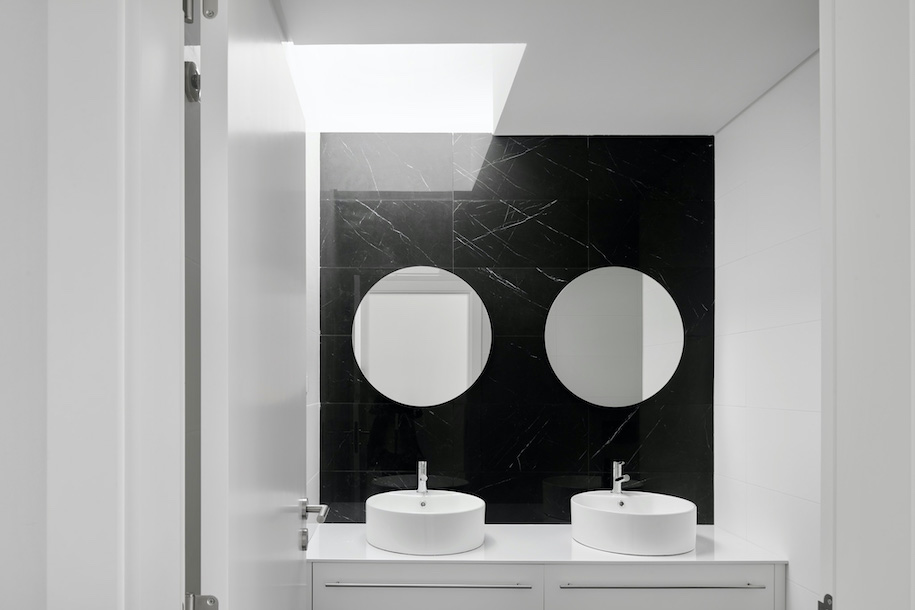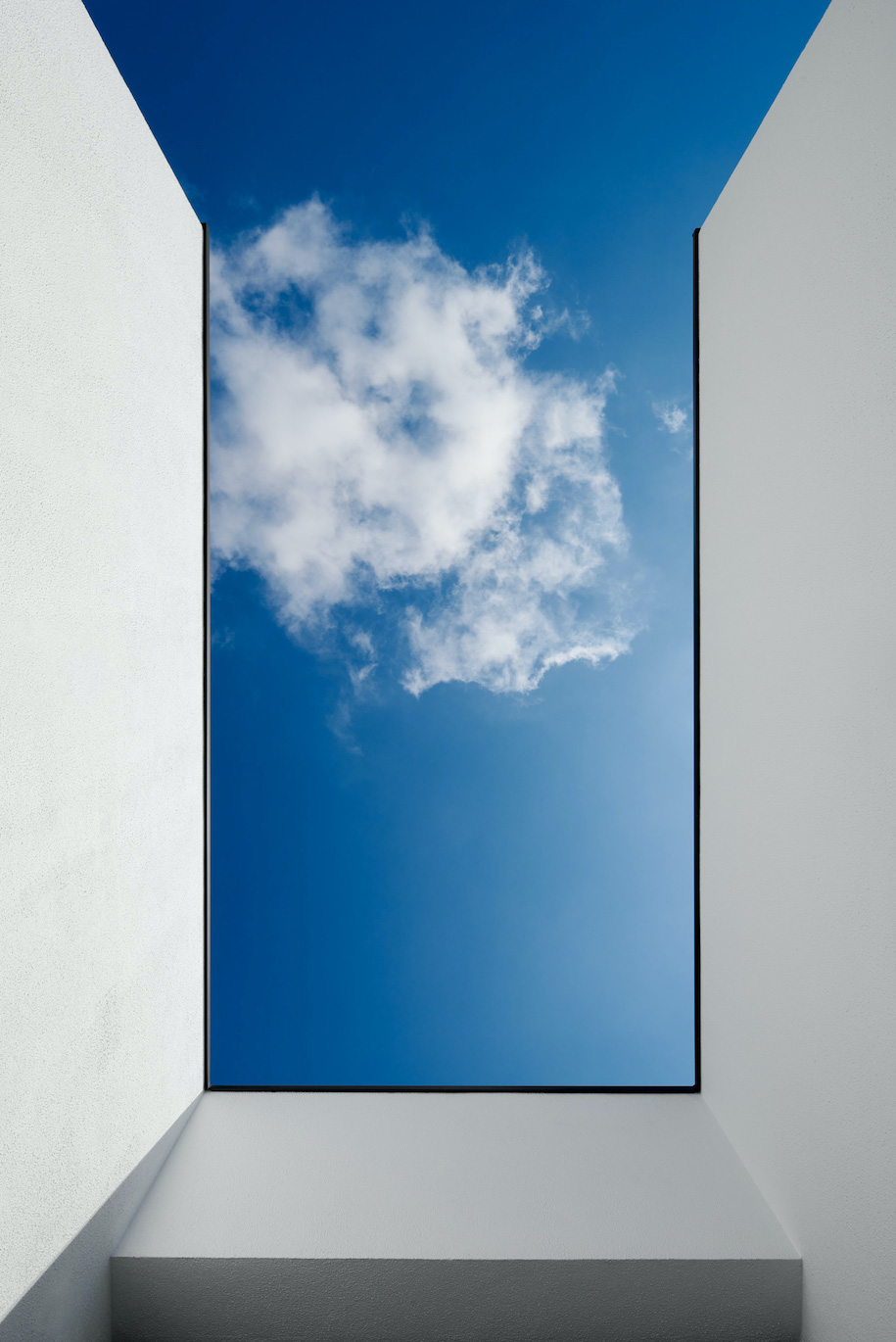 Drawings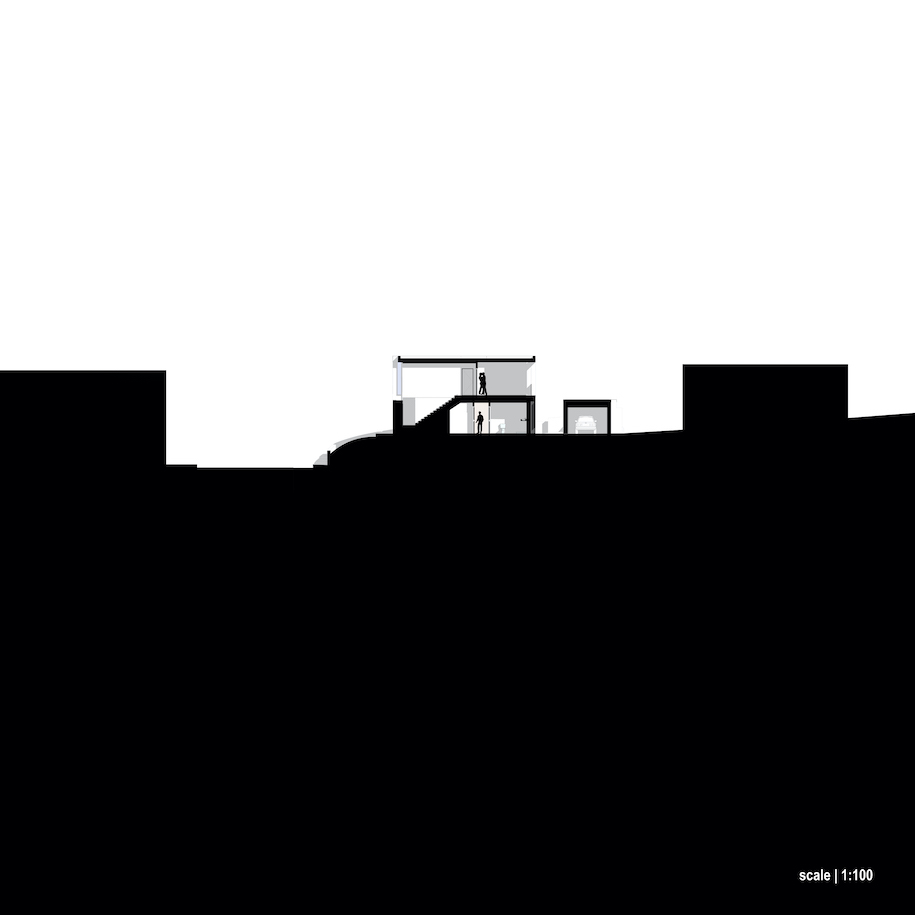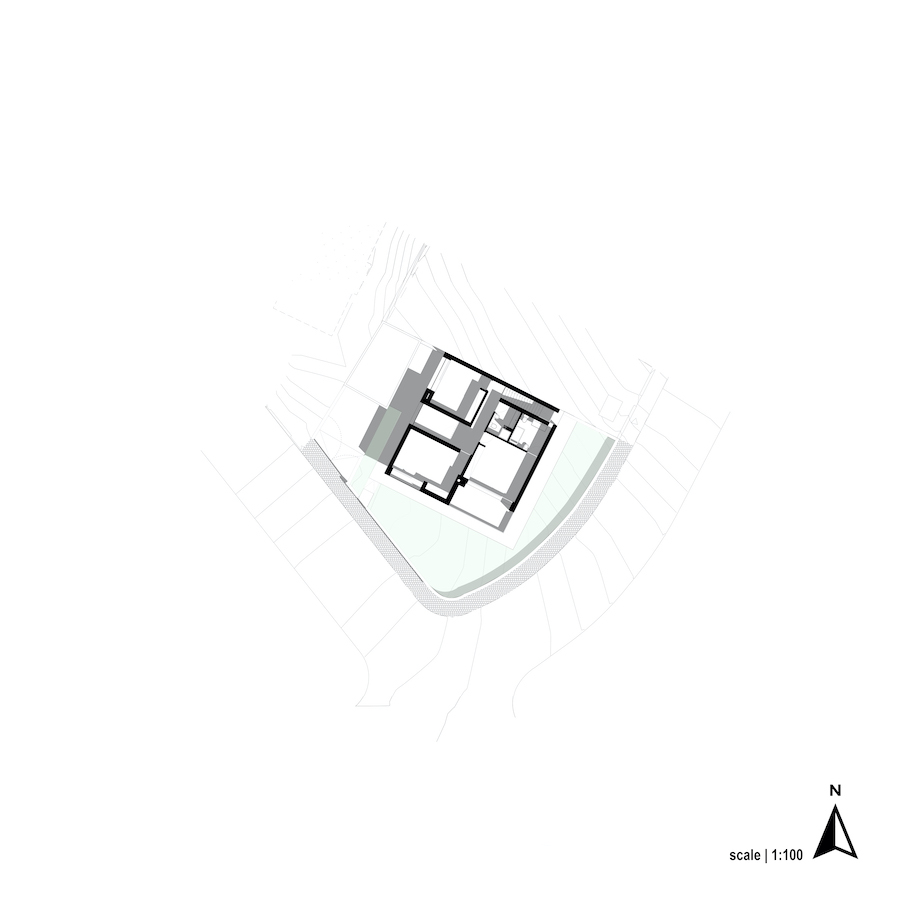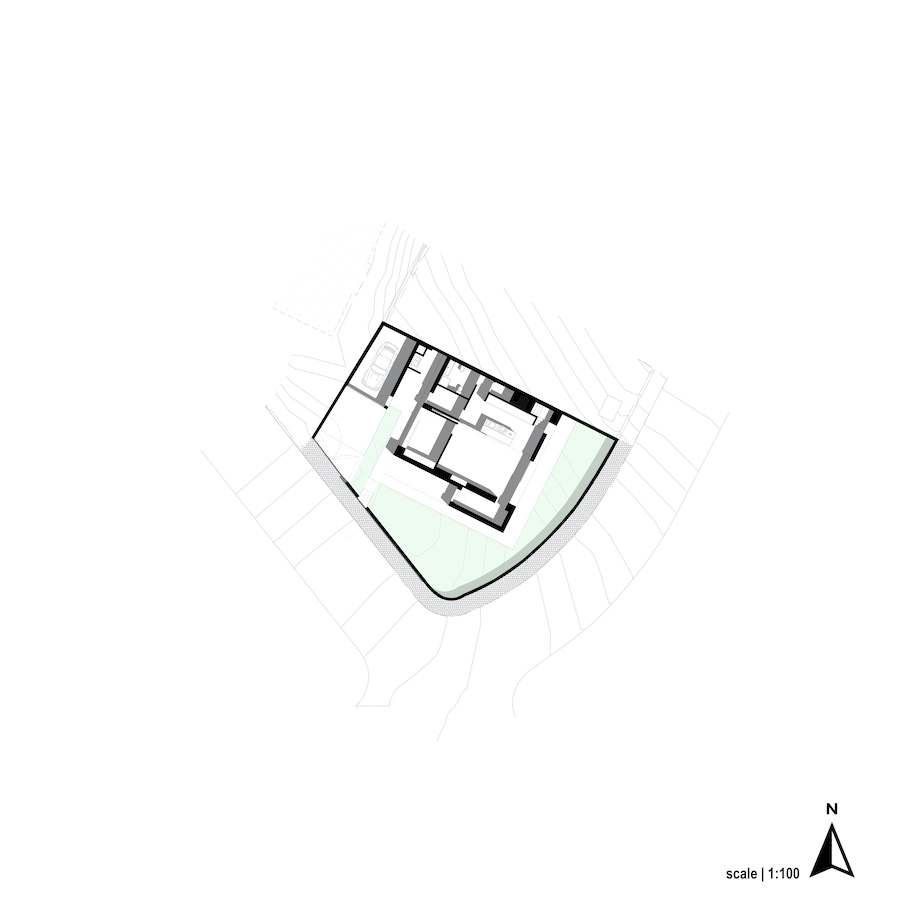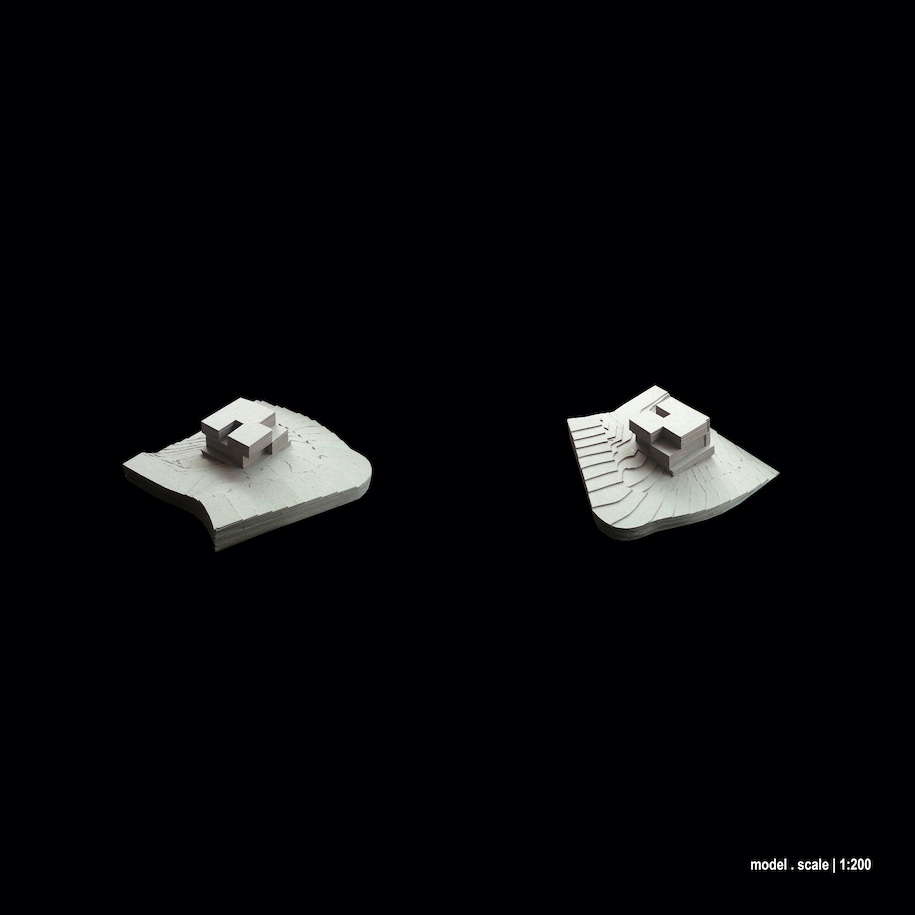 Facts & Credits
Project Title  Casa Amaro
Architect  Sérgio Miguel Godinho, Arquitecto
Photography  Claudio Parada Nunes CAPN | Architectural Photography
Construction  2019- 2020
Total Area Built   227 m2
Siteplan Area   106 m2
Typology  Single Family House
Location  Bairro Casal dos Mochos, Lote 558, Odivelas, Lisboa – Portugal
READ ALSO:
Vernacular meets Minimalism | 2 Villas in Paros by besko Architects