Guilty Landscapes / Aralkum Desert, May 2015
Aralkum Desert is a new terrestrial surface. In October 2014 the Aral Sea 68,000 square kilometres basin has been announced extinct. What used to be a seabed is now a saline field covered with wind-blown sand. Reckless water resources practices implemented since the 60s to harvest cotton turned the sea into the biggest manmade desert.
The loss of the sea changed irreparably the environment of Central Asia, emptied the population of its main productive resource and is causing dramatic health problems. The new desert, Aralkum Desert, emits massive amounts of salt and dust into the atmosphere that reached miles away, Greenland glaciers and forests of Norway. Traces of pesticides and salt from the Aralkum have been found in the blood of penguins in Antartica.
Ground surface is constantly under incessant geological alteration. Guilty Landscapes in Aralkum Desert, grew out of my desire to bring attention to everyday exploitation of territories, strained beyond their capacity. The exacerbate use of land in response to growing demands from the economic production is posing serious threats to land resources, devastating the environment and human health.The reduced capability of land to sustain basic services and produce new economic values is always more a wide spreading phenomenon. Environmental productivity and liveable conditions are significantly compromised.
Projective Sandscapes
Manipulation of Desertifying Mechanisms
Projective Sandscapes delves into questions related to ongoing desertification processes and remote landscape influences. It tackles Europe's desertifying processes due to over exploitation of natural resources and how their political and economic management controversially affects production dynamics and territorial organisation.
The desiccation of the Aral Sea 68,000 square kilometres basin announced in October 2014 brings the attention on reckless water resources practices in Central Asia which produced the Aralkum Desert.
To cope with the European production demand for cotton, Soviet implemented a massive plan of diversion of two rivers into the steppe of Kazakhstan and Uzbekistan during the 60s. The 1991 transference of power meant the inheritance of unwise water use practices that are causing a spreading desertification and the emergence of threatening sand dunes shifting over the territory.
This project intervenes within the urbanised area of Nukus in Uzbekistan, where shifting sands are moving over cities and productive grounds. It attempts to negotiate and choreograph dunes formations as a way to re-sew preserved urban
clusters and transforming their morphological conditions in landscape spatial qualities.
At any given time environmental emergencies provoked by the scarcity of resources and competitive practices are inciting large scale migrations across perilous routes towards Europe.
The capacity of cartography to unveil hidden connections enable us to delve into the argument and the specificity of the territory we are exploring, making manifest concealed relationships to adopt different perspectives. Whilst the Atlas of Guilty Territories aims at unveiling remote and transboundary consequences within the frame of Eurasia desertification process, Fields of Operation attempts at disclosing on-going effects over landscape from dominant collective policy-makers. Over-exploitation and desertification become significantly a matter of discussion across borders and remote landscapes involved with particular productivity chains. These grounds would be warranted fields of operation where new strategies would have to take place.
Photography and text: Elena Longhin
AA Landscape Urbanism, Projective Sandscapes
About the Team
Elena Longhin is a practising architect and researcher. She received her MArch in 2011 from the IUAV of Venice and graduated in Landscape Urbanism from the Architectural Association. She has worked throughout Europe andSouth America with several practices such as Studio 012 Secchi-Viganò and OMA. Her recent work includes the publication of Elements of Venice and the participation in Fundamentals 14th Venice Biennale. She also exhibited her work at the 12th and 13th Venice Biennale, at the Milano Triennale, at the 2nd Biennale de l'Habitat Durable of Grenoble and at the 5th Rome Fair. She is currently teaching at the AA the Intermediate 15 Unit and practising in London and Venice
Chris Lo is working on a variety of Hong Kong's projects in the role of Assistant Project Architect and researching academically in The Hong Kong Polytechnic University. He received a variety of awards, including UIA, IDA, Rethinking Future, RIBA, Architectural Society of China and Perspective etc. He has studied architecture & urban design with the award of AA Graduate Bursary, in the Architectural Association, London, within the unit initiated by Mohsen Mostafavi and later Eva Castro (GroundLab), under Alfredo Ramirez and Eduardo Rico (Relational Urbanism). He obtained the Master of Architecture MArch.( Part II) from The University of Hong Kong, under the guidance of Michael Kokora in the OMA Office and graduated with the Hong Kong Government Talent Development Scholarship. He holds the Bachelor of Architecture BArch.( Part I) where his final year project was nominated to RIBA Student' Medal Award.
Howe Chan graduated from Landscape Urbanism postgraduate course in Architectural Association School of Architecture London in 2015 and he is going to studying in The University of Hong Kong MLA programme in 2016. Howe studied in the Architectural Association, London, within the unit initiated by Mohsen Mostafavi and later Eva Castro (GroundLab), under Alfredo Ramirez and Eduardo Rico (Relational Urbanism). He holds the Bachelor of Artistic Designing from Wuhan University.
Discover more here.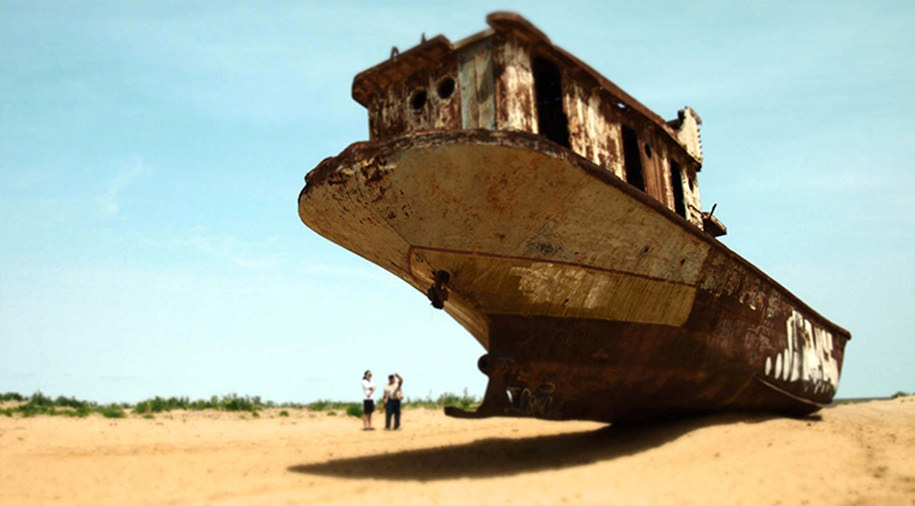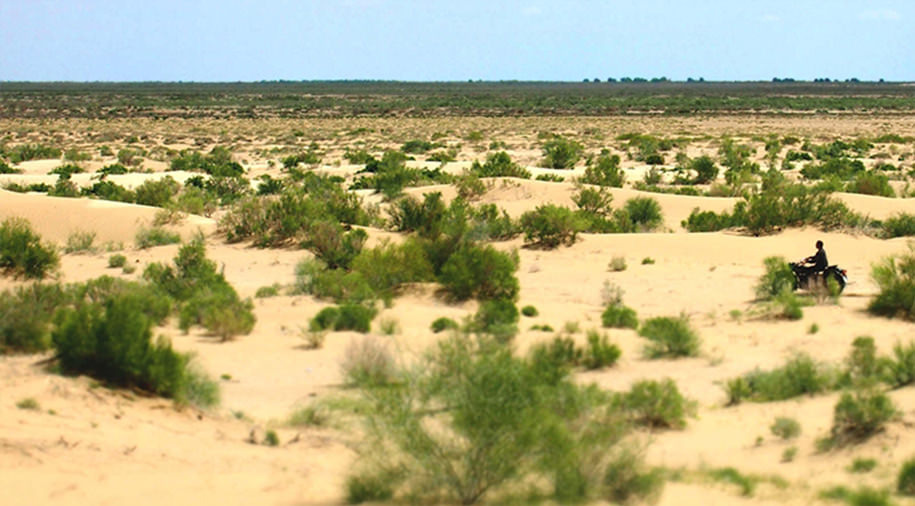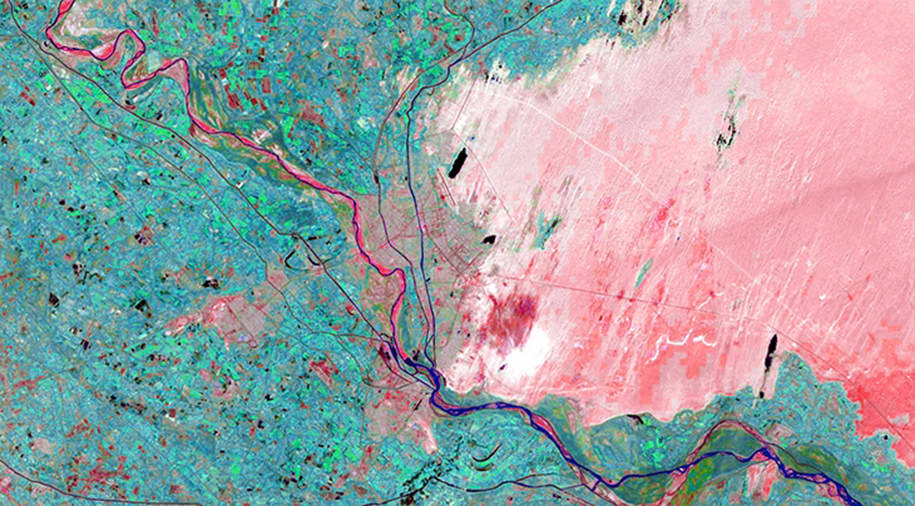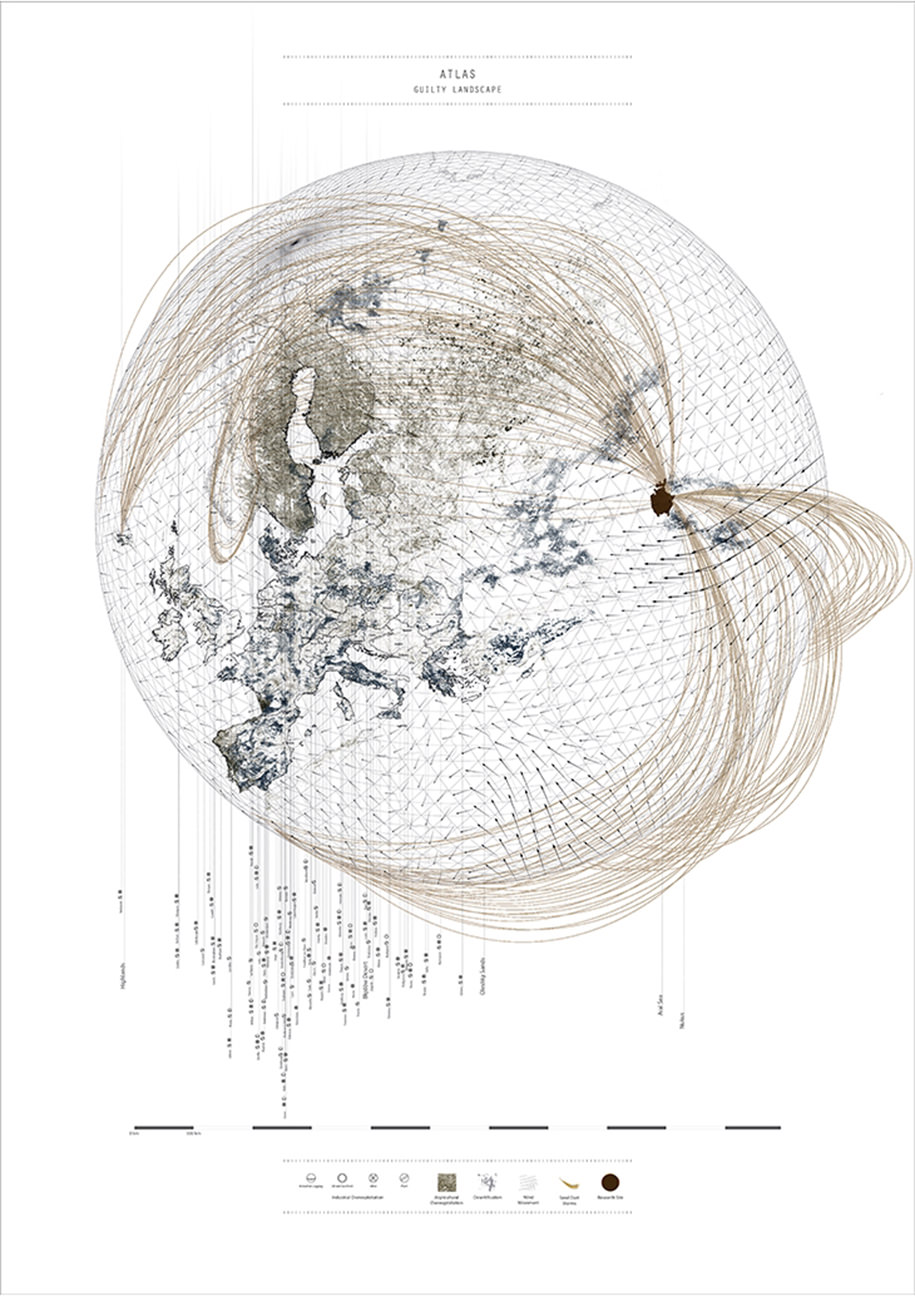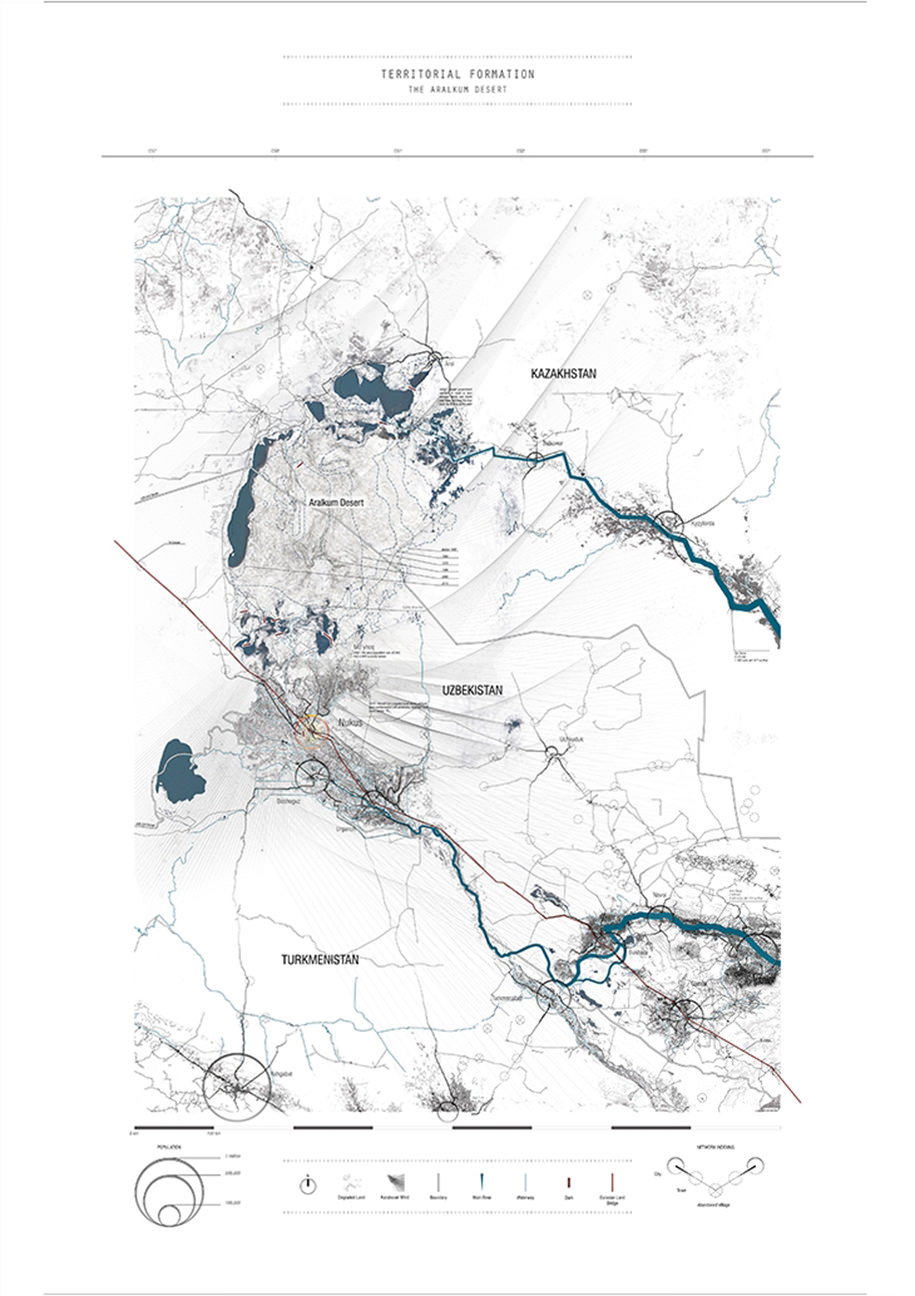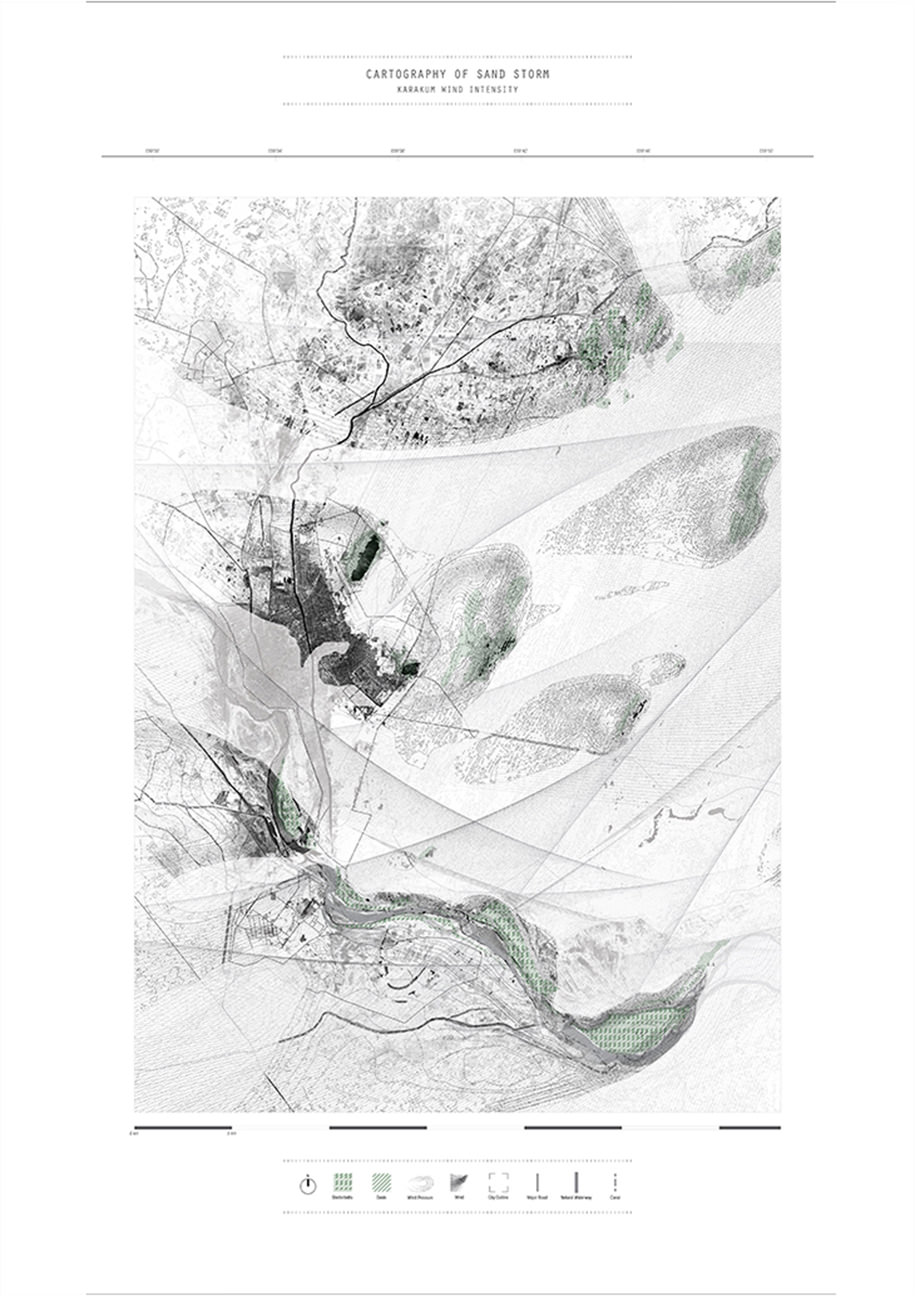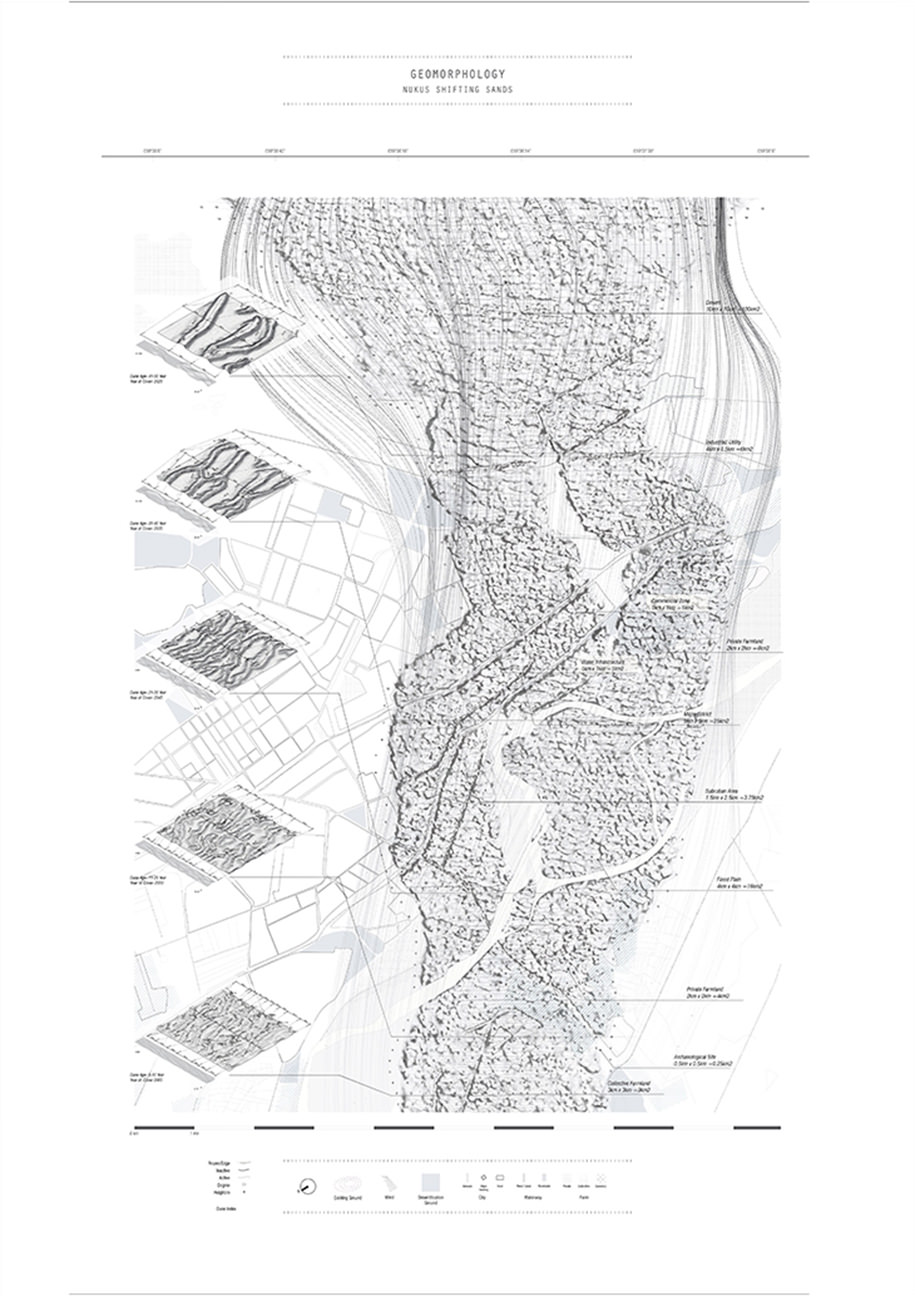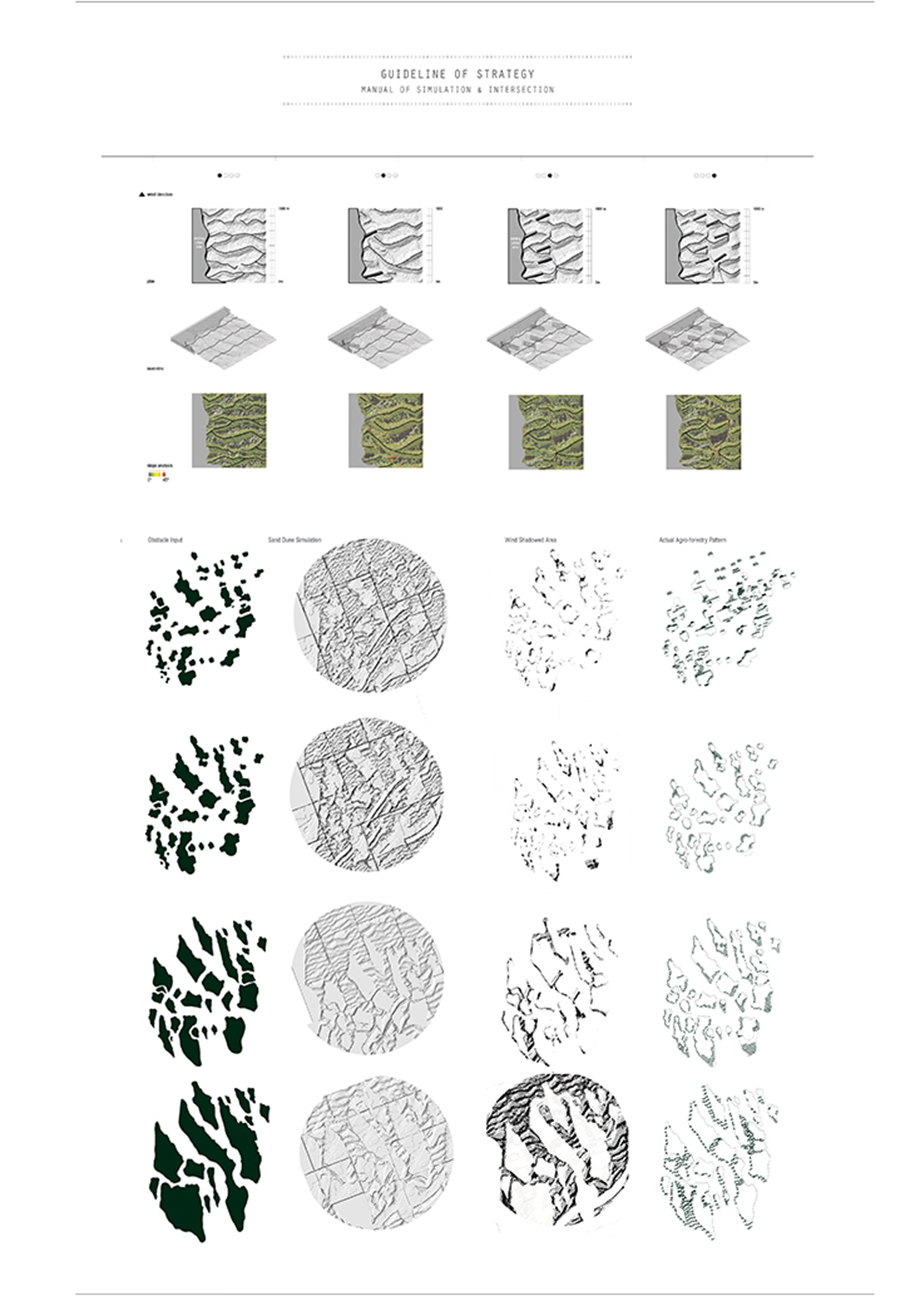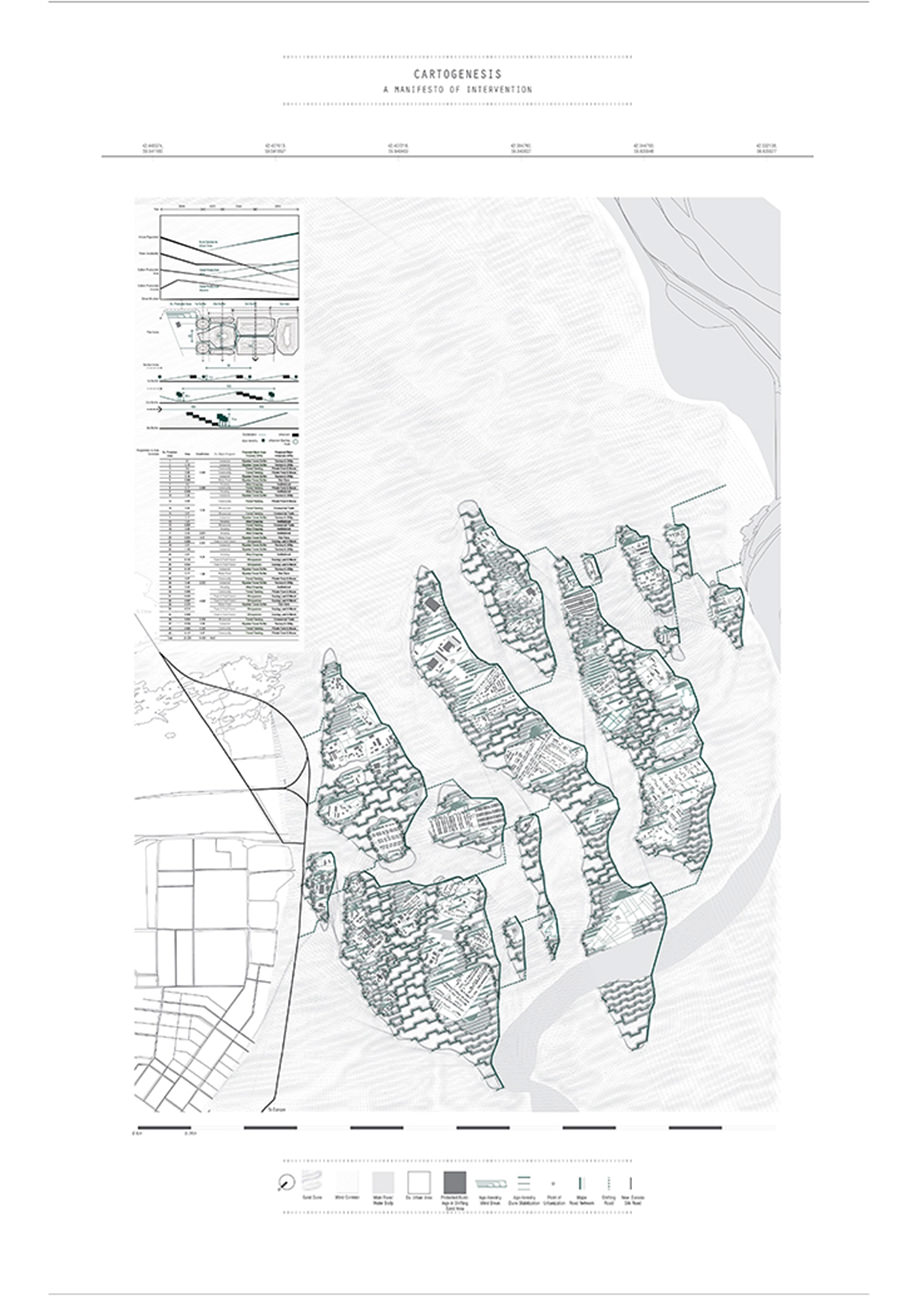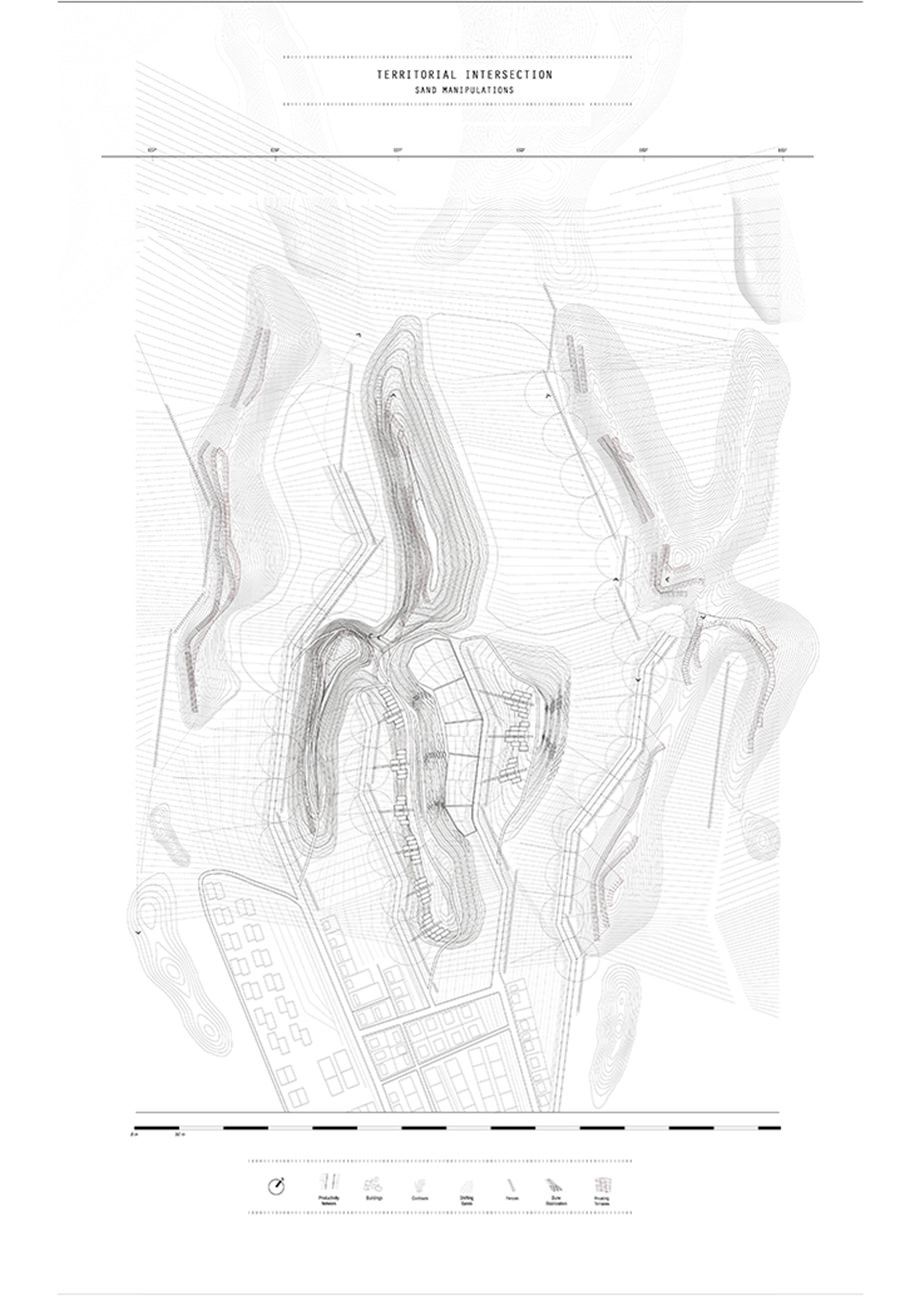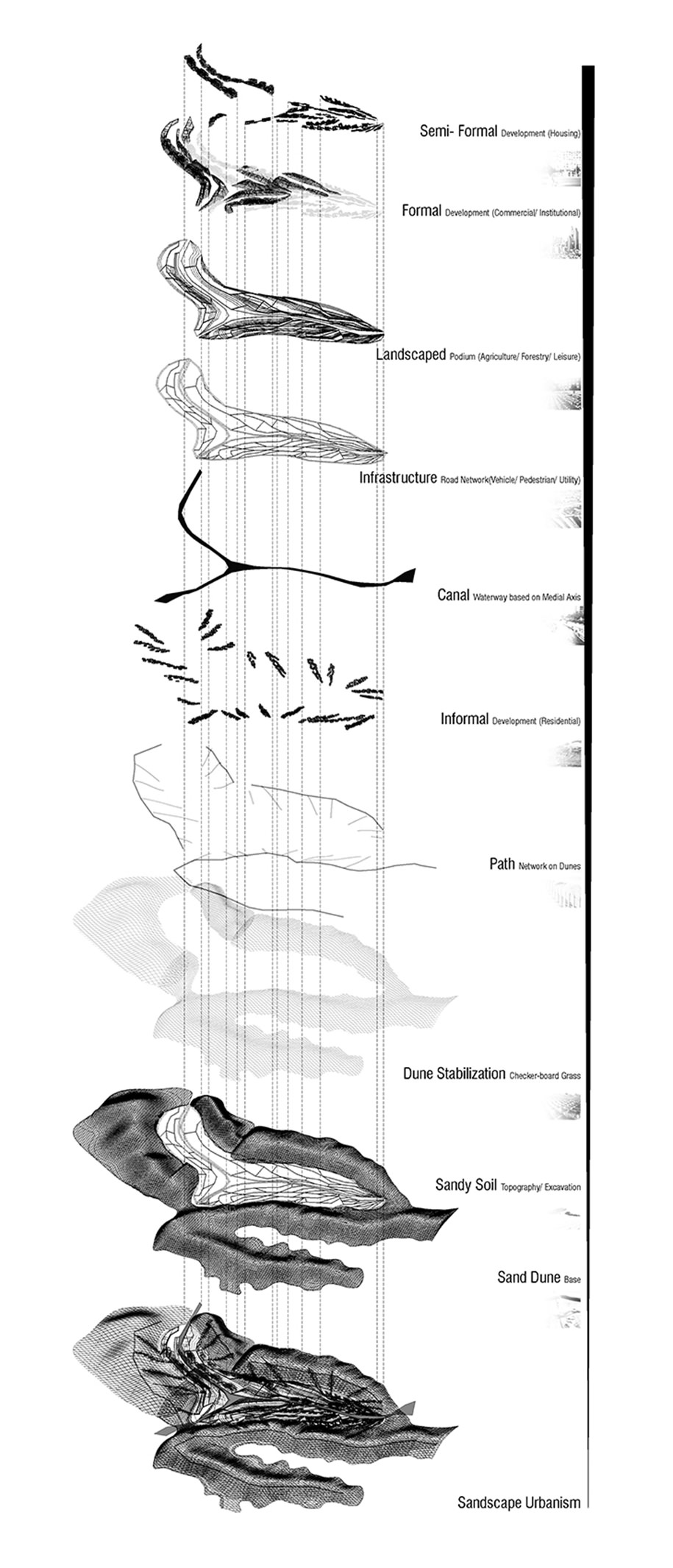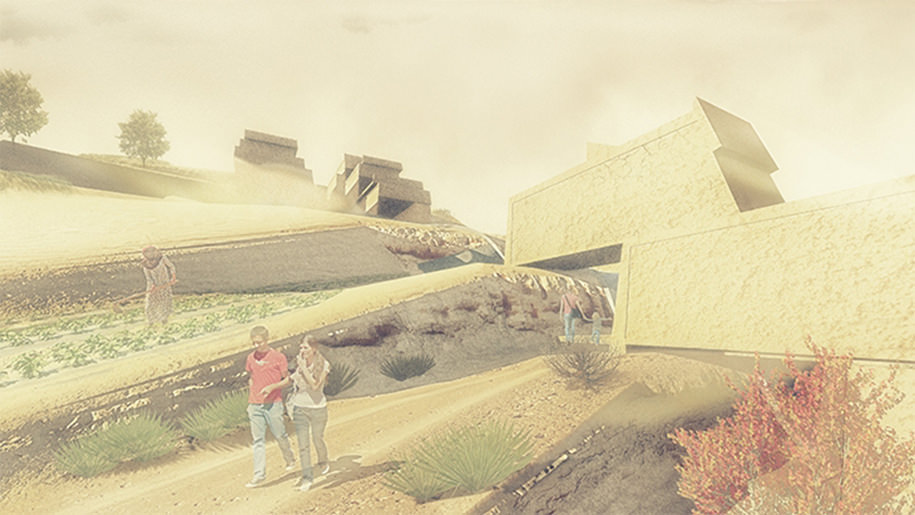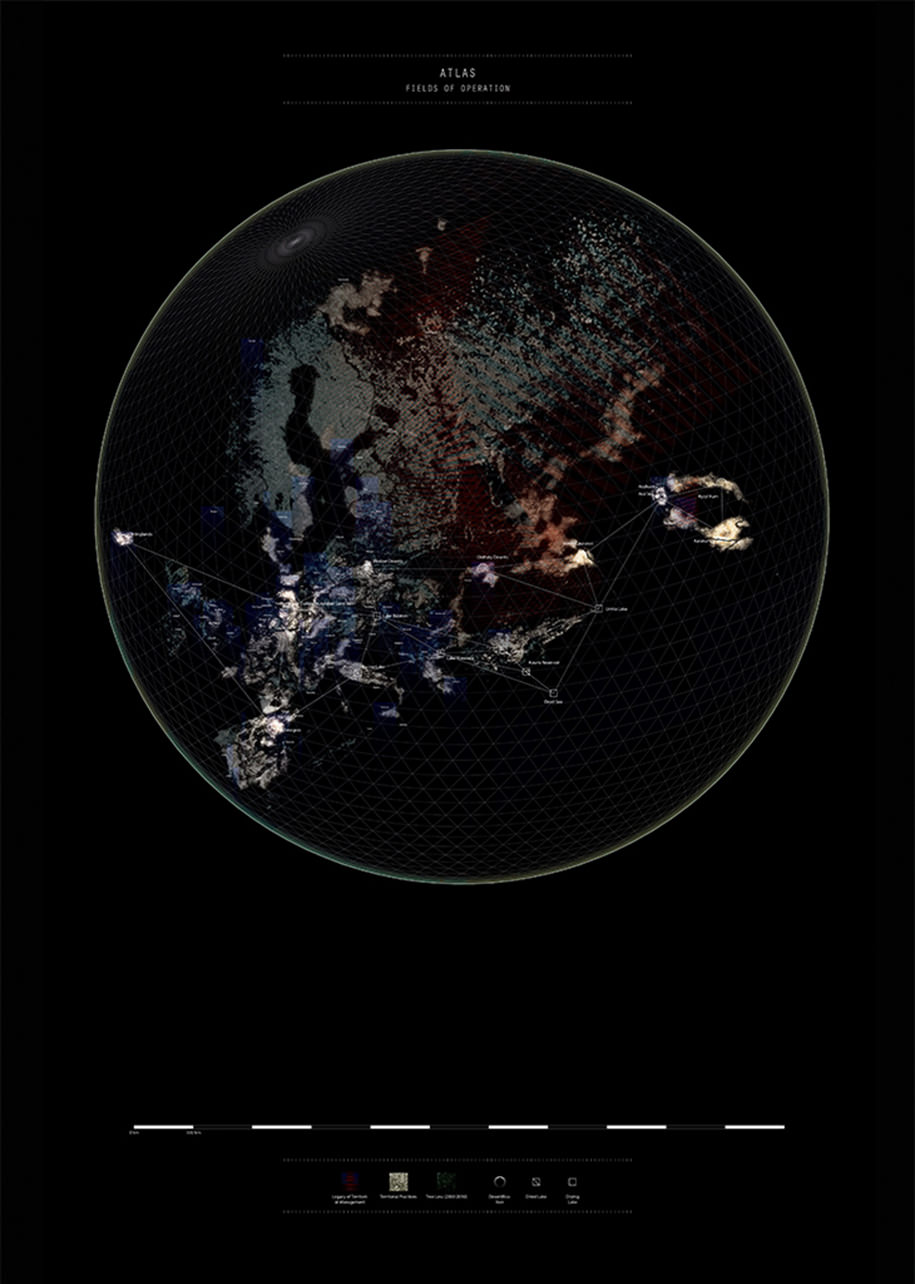 Facts & Credits:
Projective Sandscapes, Longhin, Lo & Chan
AA School of Architecture
Elena Longhin – Chris Lo – Howe Chan
Landscape Urbanism 2015
Professors : José Alfredo Ramírez – Eduardo Rico
READ ALSO:
The Land-shapers #2 / An Interview With Topio 7| Katerina Andritsou, Panita Karamanea, Thanasis Polyzoidis