Black is the new chrome – the most elegant non-color makes its way into the bathroom. There is one dominant trend in bathroom design at the moment: the color black. But why is it so popular? Patrick Speck, Leader, LIXIL Global Design, EMENA, shares his opinion on the trend and gives tips on how to incorporate black into the bathroom.
-interview with Patrick Speck
Black is one of the trend colors in interior design and has made its way into the bathroom. Why is this color so popular and what does it stand for?
Black is a color that has always played a huge role in the world of design, be it fashion, art or interior design. Despite its boldness, it is a neutral shade, that is versatile and easy to combine with more vibrant colors to balance them out. Black is always associated with a certain sophistication and luxury, while never feeling dated. That's why people are often drawn to it, because it is elegant and modern at the same time. In the bathroom context, it helps to elevate the space by giving it a sleek look and feel.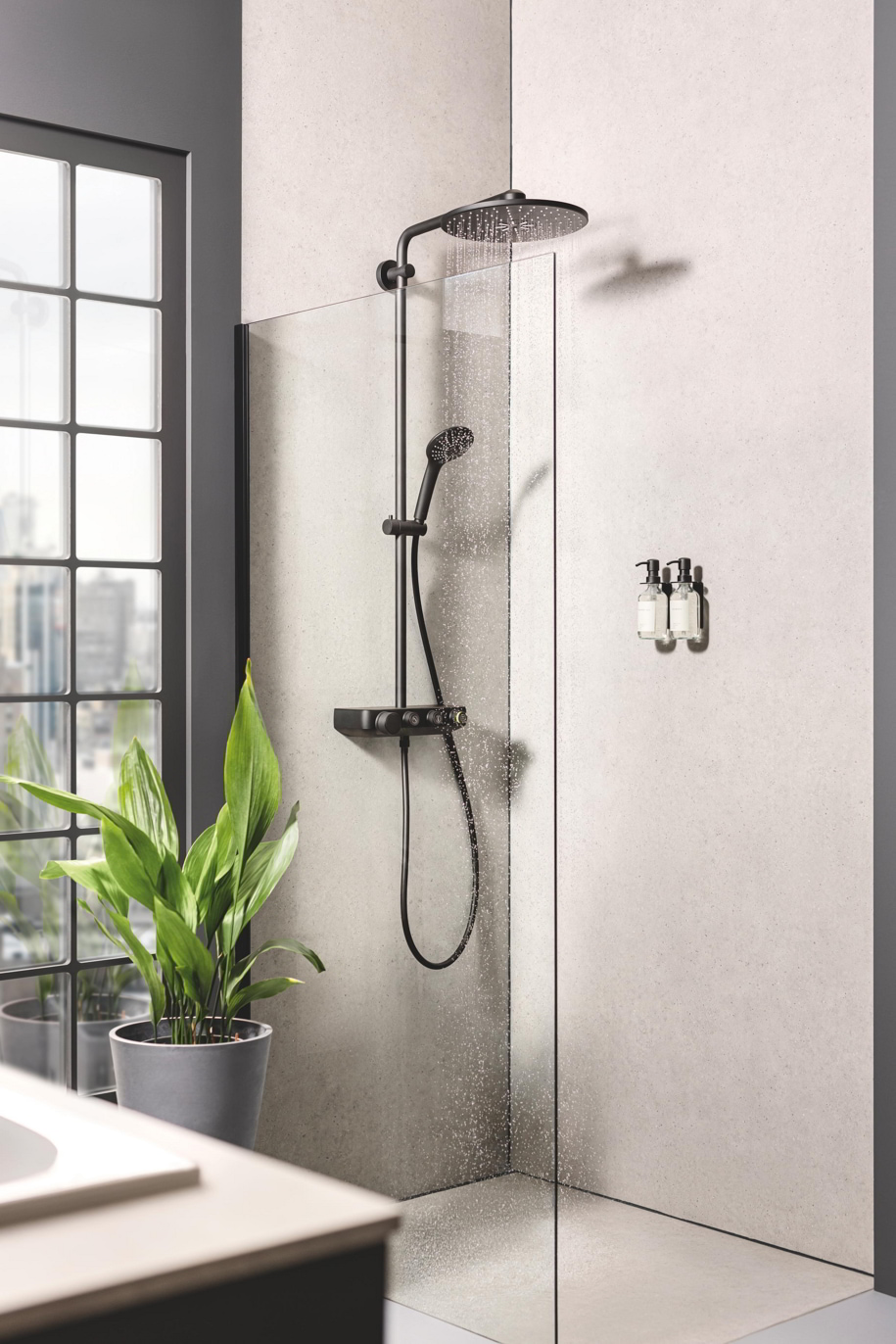 Some people think that it can be tricky to pull off black in the bathroom because it makes the room feel dark and gloomy. What are your design tips for making black work in this specific area?
Balance is key to make black work in the bathroom. Black can be paired with light colors or natural materials to create contrast and prevent overwhelming darkness. Playing with natural and artificial lighting ensures that the space remains bright and welcoming. For darker bathrooms, I recommend using small accents like black cabinets, accessories, and faucets. People can try out different finishes and materials to create a more interesting look or integrate other colors. Lastly, glossy, or reflective surfaces add depth and create visual interest.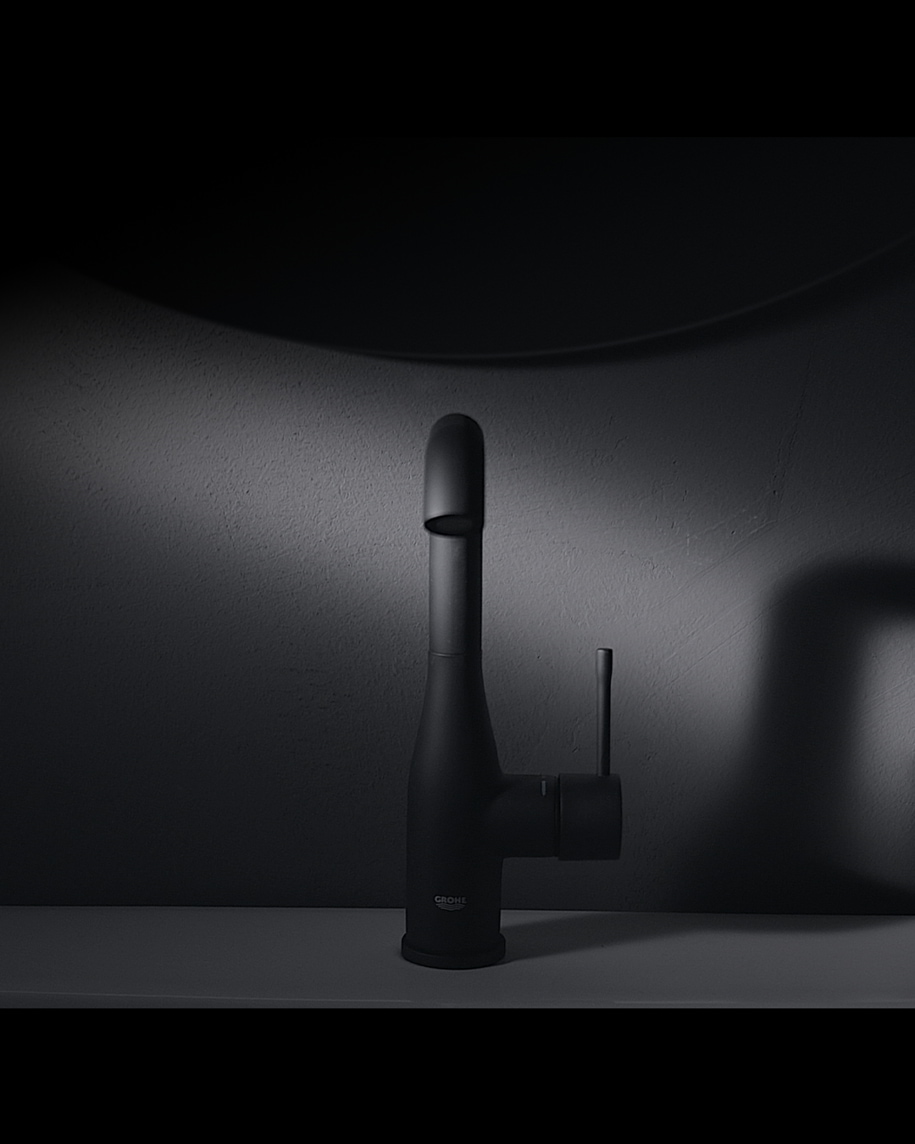 Critics of black fittings say they're prone to residue such as fingerprints, limescale, etc. What should consumers keep in mind when choosing black products?
Consumers should always check the materials and coatings of black products – especially for the bathroom. Faucets and shower solutions need to have a certain quality to withstand time and limescale. For example, we use a special lacquer-coating technique for our GROHE Phantom Black products to make them repellent to fingerprints. They are also more durable, as well as more resistant against corrosion, fading and scratches than black variants treated with powder coating. So, they require less cleaning and are easy to take care of – perfect also for hospitality environments.
What would your advice be to people who want to incorporate this trend into their bathroom? Where should they start?
Some people may feel overwhelmed, thinking they need to paint the whole room black – but that is not necessary. You can make a big change with small details like black accessories, faucets or shower solutions. As people become more confident and comfortable with a black style, they can gradually introduce other elements such as textured tiles and different finishes. For example, matte finishes for fittings are a good option as they are more subtle and easier to incorporate. These different elements will help to create a visually dynamic look.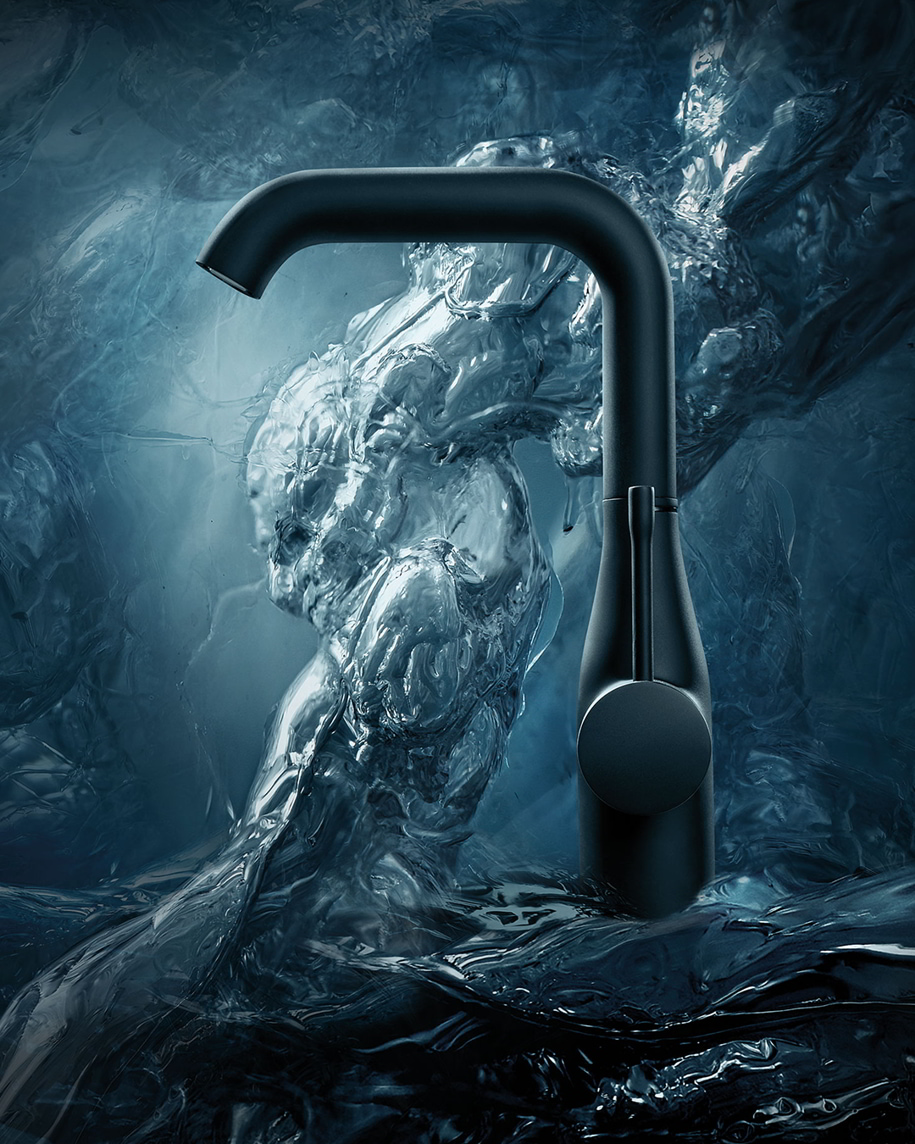 Potential timeless classic or short-lived trend – how do you rate the longevity of Phantom Black?
Phantom Black is definitely a timeless classic, as black is a color that never really goes out of style. To ensure its longevity we need to consider the broader context of bathroom design first. And for that, Phantom Black has two very important characteristics. One, its versatility to be combined with materials and colors. Even when black is not the focus anymore, it is easy to combine with other colors that may be trendier at that time. Second, it is the adaptability to match different bathroom designs and styles. Phantom Black has all the ingredients to transcend short-term trends and to become a timeless classic.
Additional information and press material can be found here. Learn more about GROHE Phantom Black and the GROHE Colors Collection on our content platform GROHE X. Follow GROHE on the social media channels Facebook, Instagram, LinkedIn and YouTube.
About GROHE
GROHE is a leading global brand for complete bathroom solutions and kitchen fittings. Since 2014 GROHE has been part of the strong brand portfolio of LIXIL, a manufacturer of pioneering water and housing products. In order to offer "Pure Freude an Wasser", every product is based on the brand values of quality, technology, design and sustainability. The brand offers life-enhancing product solutions as well as services with its dedicated portfolios GROHE QuickFix, GROHE Professional and its premium sub-brand GROHE SPA. All cater to the specific needs of GROHE's professional business partners and their differentiated target groups. With water at the core of its business, the brand contributes to LIXIL's Impact Strategy with a resource-saving value chain: from CO2-neutral* production, the removal of unnecessary plastic in the product packaging, all the way to water- and energy-saving product technologies such as GROHE Everstream, a water-recirculating shower. Thanks to the hybrid communication ecosystem GROHE X, the brand provides further impulses for the industry. Whether digitally on the brand experience hub, physically or hybrid in the GROHE X Brand & Communication Experience Center in Hemer, Germany or on the road with the GROHE X Motion Trucks, the brand connects people to contribute to LIXIL's purpose to "make better homes a reality for everyone, everywhere".
*includes CO2 compensation projects, find out more here
About LIXIL
LIXIL (TSE Code 5938) makes pioneering water and housing products that solve every day, real-life challenges, making better homes a reality for everyone, everywhere. Drawing on our Japanese heritage, we create world-leading technology and innovate to make high quality products that transform homes. But the LIXIL difference is how we do this; through meaningful design, an entrepreneurial spirit, a dedication to improving accessibility for all and responsible business growth. Our approach comes to life through industry leading brands, including INAX, GROHE, American Standard and TOSTEM. Approximately 55,000 colleagues operating in more than 150 countries are proud to make products that touch the lives of more than a billion people every day.
READ ALSO:
ALUMIL και Red Bull Hellas φέρνουν την πρωταθλήτρια της F1 Oracle Red Bull Racing και το θρυλικό μονοθέσιο RB7 στη ΒΙ.ΠΕ. Κιλκίς!