GroundPlan Architects designed Vasilikós Bar – Restaurant. Three years after the renovation of the first Vasilikos bar-Reastaurant, the architects, took over the second "farm to fork" restaurant 'Vasilikós Greek Cuisine', in 2020. Priority was given to the layout, the functionality and the polymorph of the given space.
-text by the authors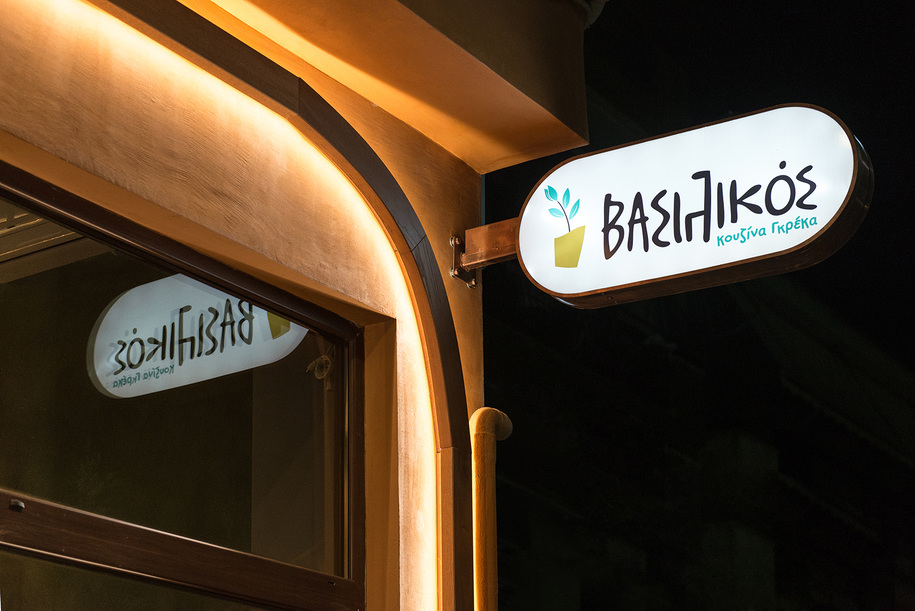 Referring to the first bar – restaurant and with an enriched design, inspired by the Greek cuisine, a distinctive space was designed, which is actually defined as a reference point for the Greek gastronomic experience.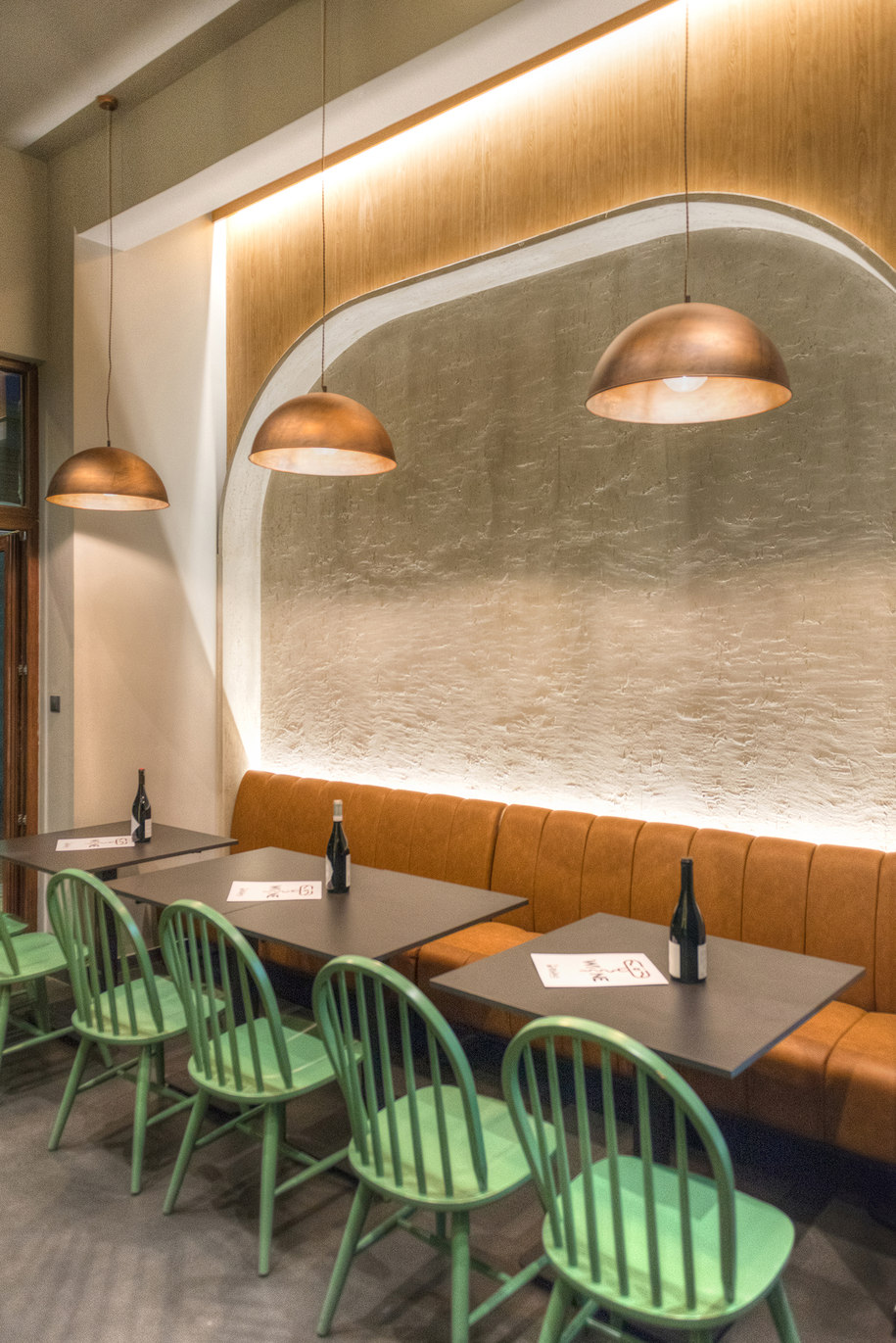 Priority was given to the layout, the functionality and the polymorph of the given space, so that all the each time differing needs could be met. To this purpose, a unique leather couch is dominating the space at the left side of the restaurant, making it possible either to divide or to unite the tables, without cancelling the elegance of the space. The open kitchen can be isolated with movable opaque dividers, refining the space and transforming the restaurant, depending on the occasion.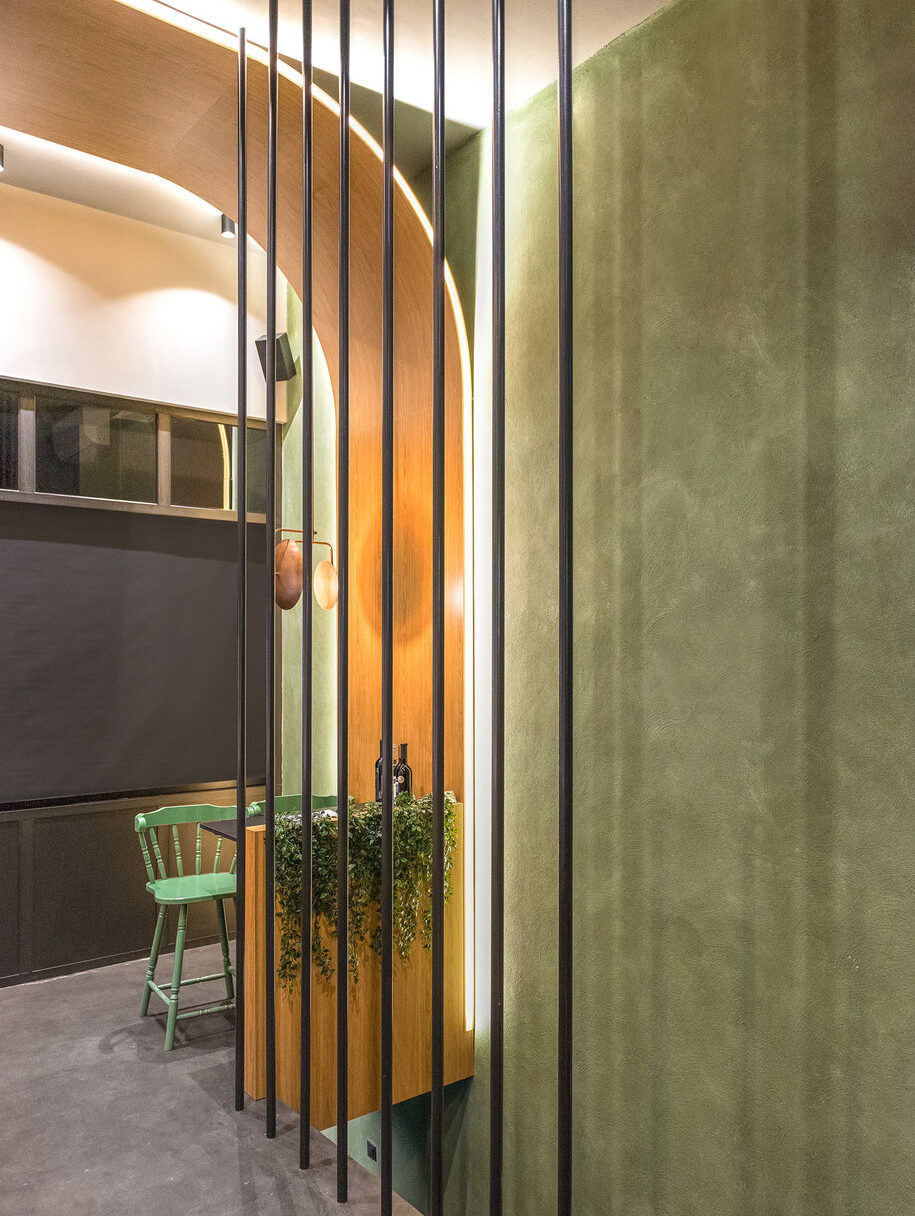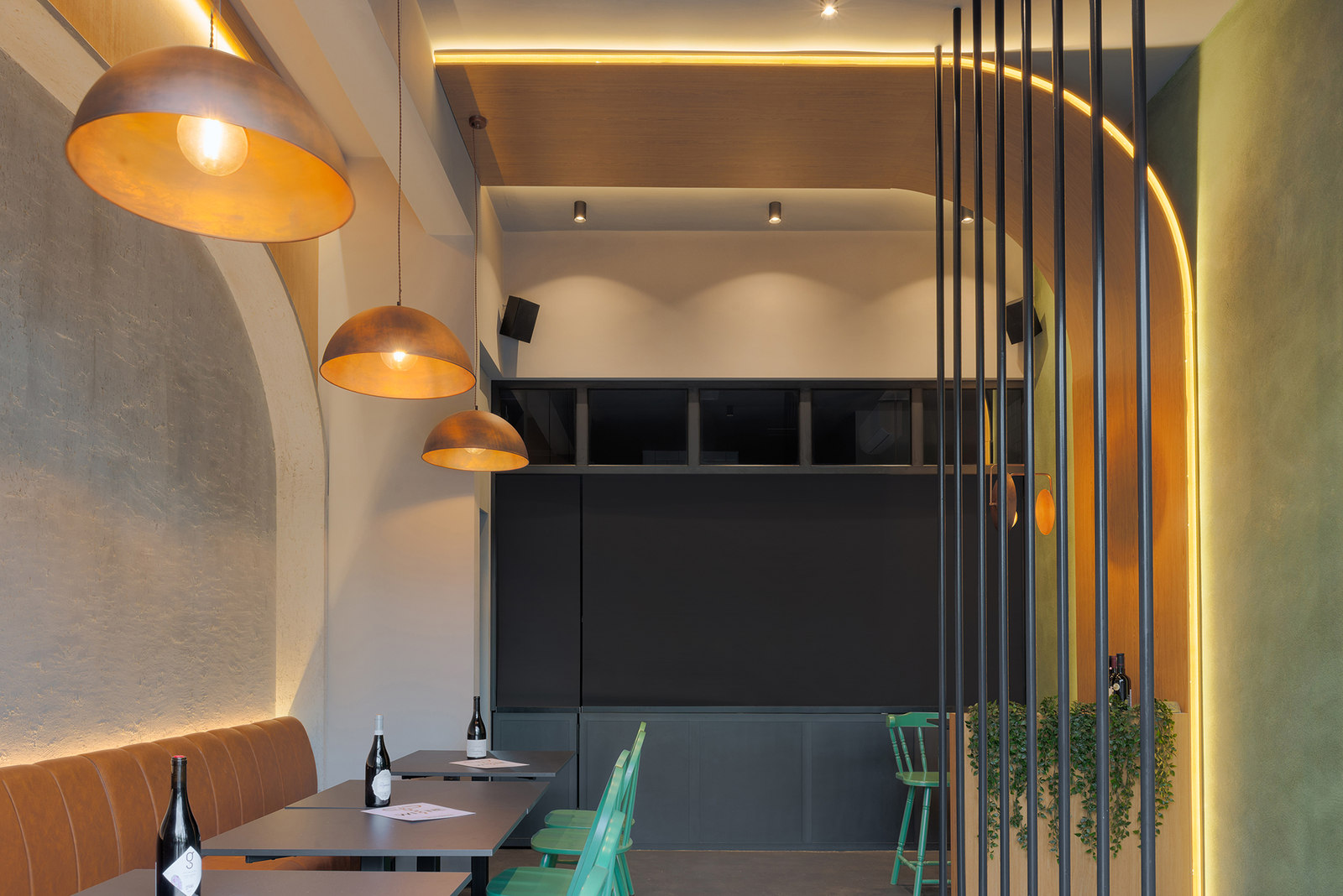 The explosion of colors and materials contributed to the creation of a space with relaxing ambience and discreet luxury. The special coatings with as primary material the straw as well as the lightings of aged bronze in curved shapes are generating associations with the excellent raw materials and traditional utensils of the Greek traditional kitchen. The use of wood above the seatings and the light reflection on the smooth and curved surfaces are reflecting a sensation of warmth in the space. Dark wall coating was used on the floor and combined with the dark metal tables, it gives the impression that the furniture is emerging from the floor.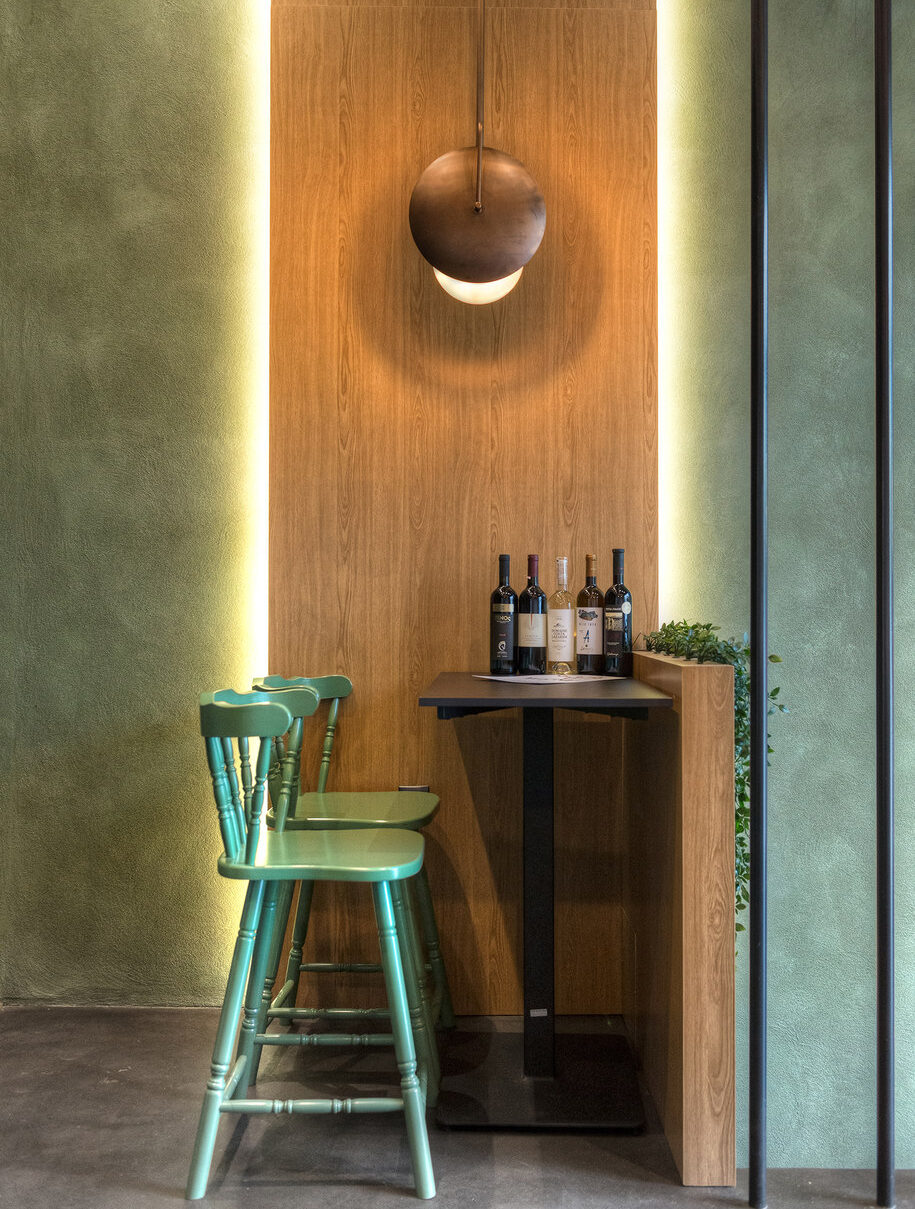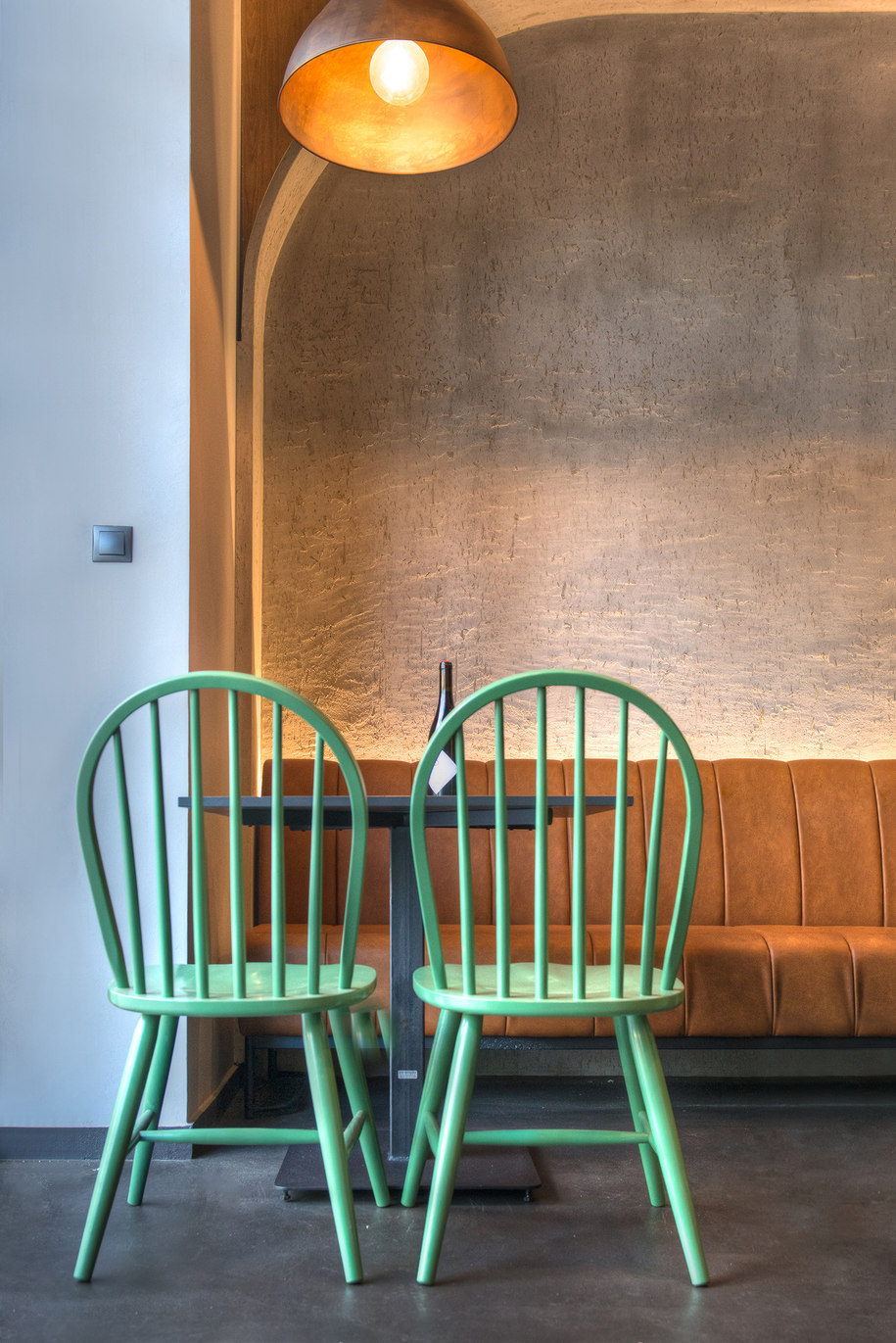 The textures which were used in the interior as well as the exterior area of the restaurant aim at the Greek gastronomic experience, adapted to the requirements of the contemporary needs.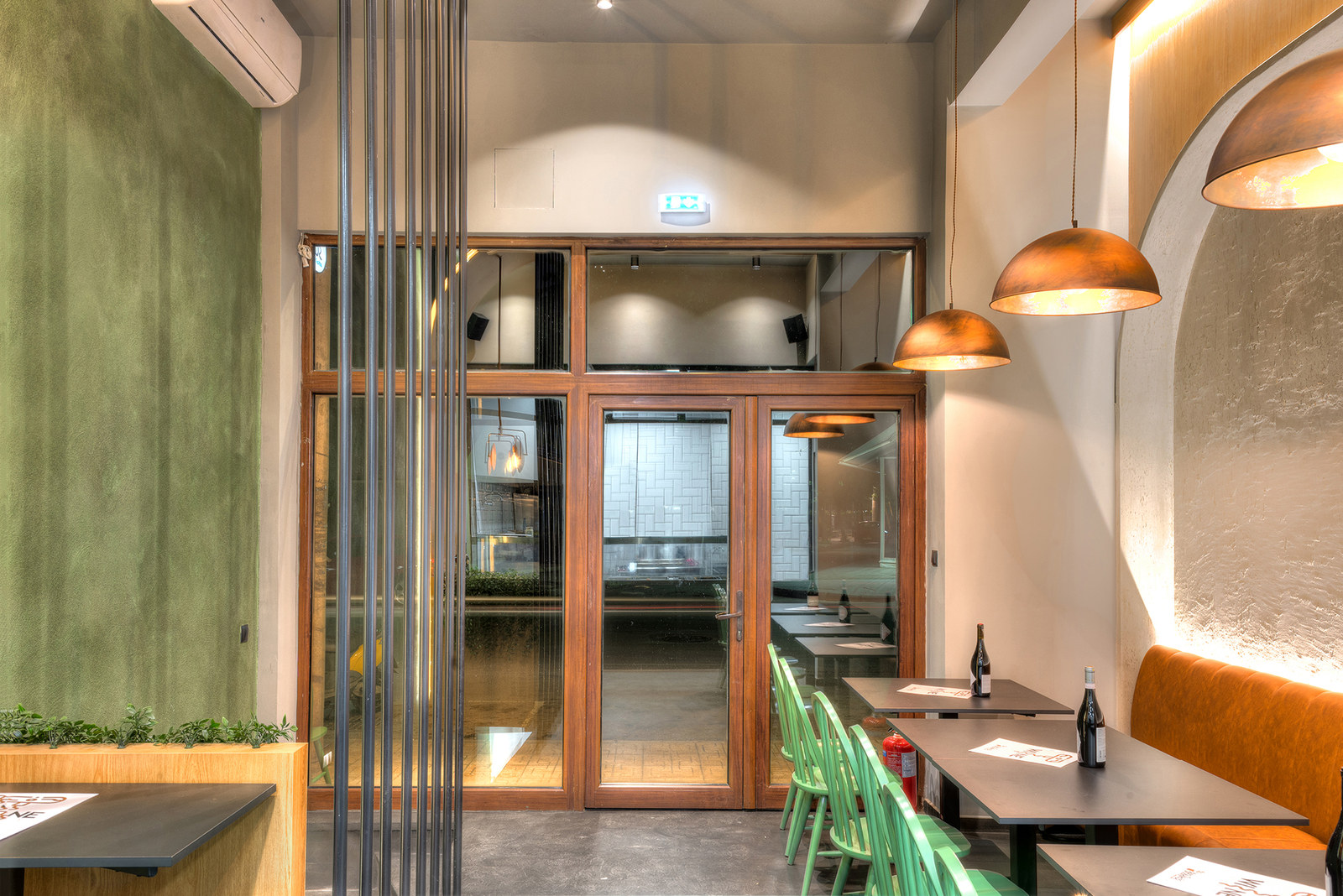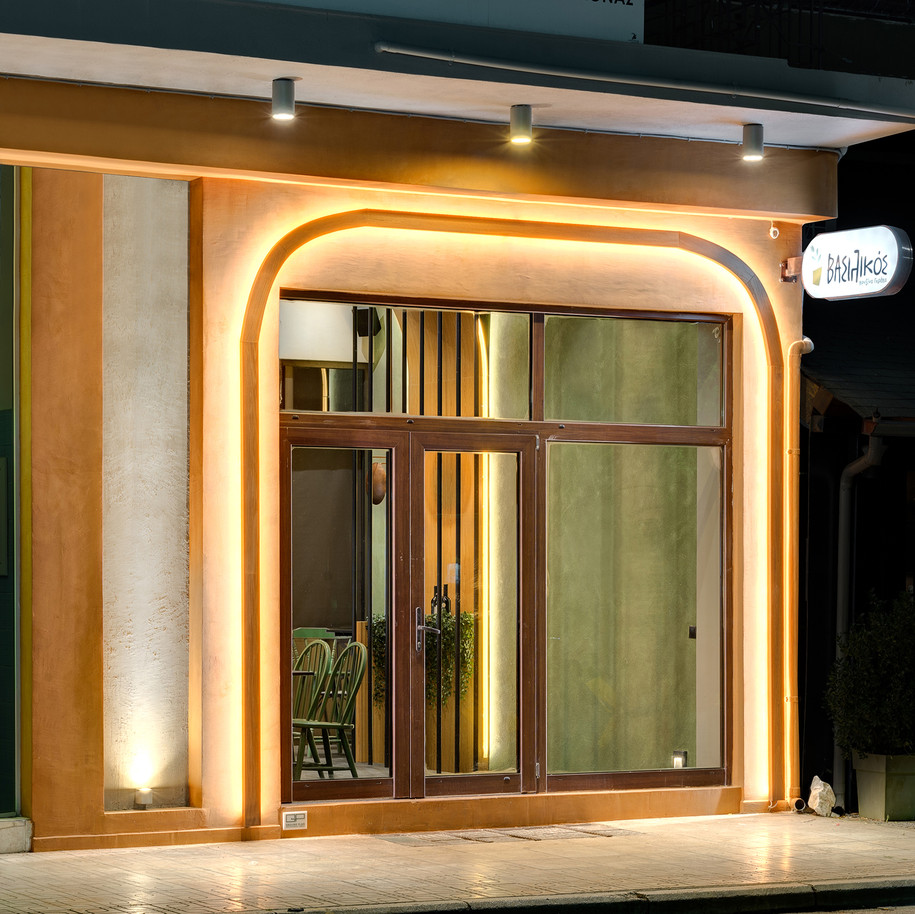 Credits & Details

Project title: Vasilikós Greek Gastronomy
Typology: Bar – Restaurant
Location: Neapoli ,Larissa
Total Area: 40m²
Year of completion: 2020
Design & Contractor: GroundPlan Architects
Team: Theodoros Arsenopoulos, Theodora Saatsaki
Photography:  Lightroom Studio
READ ALSO:
Yangliping Performing Arts Center in Dali, China | Studio Zhu-Pei