The Hive Architects' office. 
The Hive architects is a place where each individual has their own role, responsibilities and receives credits for their work, following the idea that two minds in unity, amplify their potential and perform as a mastermind.
This axis is essential for the office's wellbeing since it promotes equality, respect, team-growth and cooperation; attributes necessary for the personal and collective progress.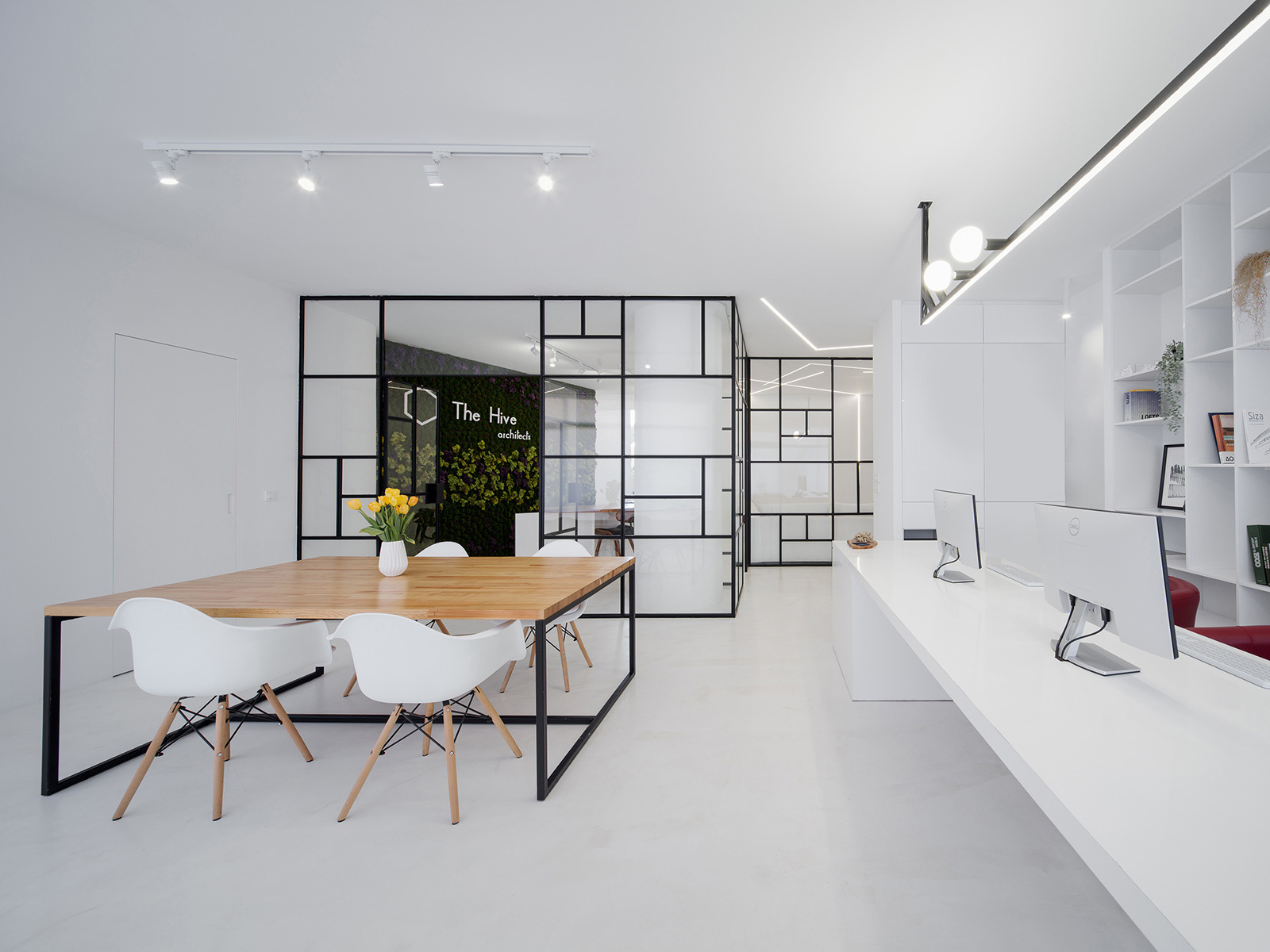 The same principles are reflected on the spatial design practiced and most prominently in our recently completed workspace in Athens, Greece.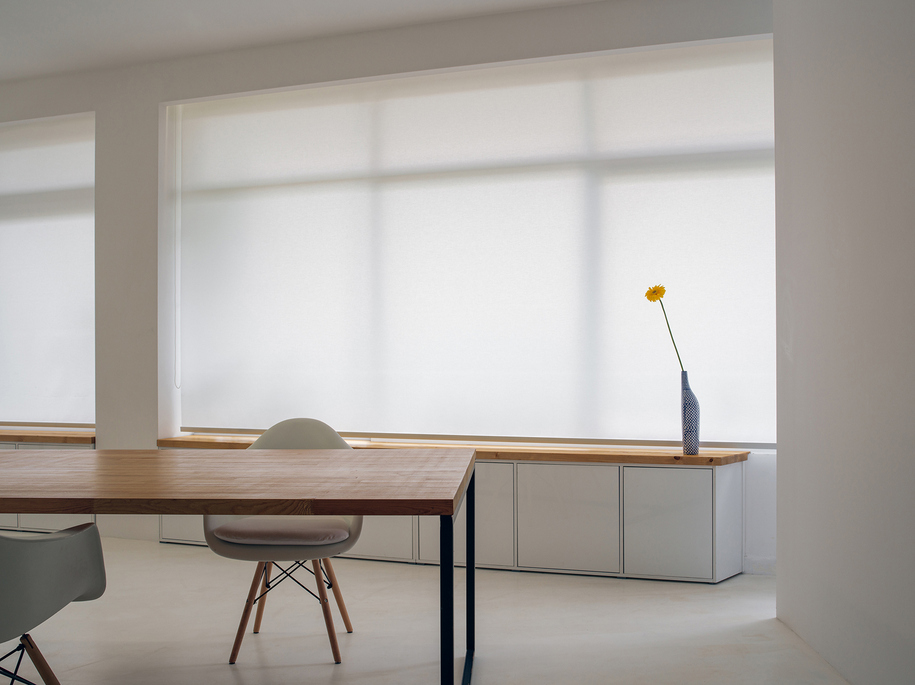 The office is separated into two work areas, a bathroom and a small kitchenette.
As one crosses the entrance door, they come across a wide transitional space, defined by a transparent curtain wall, which guides them to the centre of the office. From there they can head for the architects' office, or the associates' area.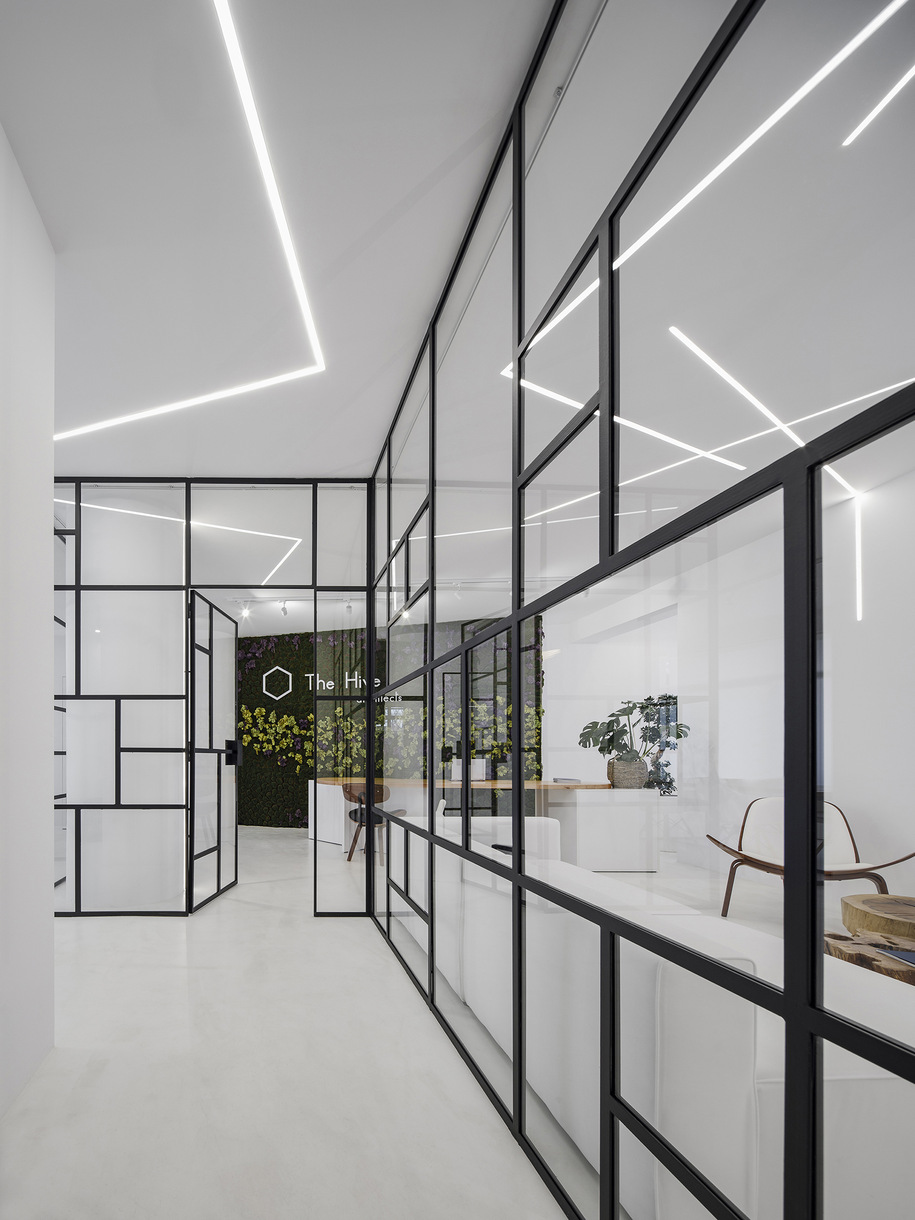 The ten-meters-long glass façade, allows the sun to reach the inner most part of the office giving a pleasant warm hue to the white space. Wooden surfaces and metal details are some of the finishing touches that accentuate the interior design. The floor is covered by a seamless cast material that compliments the workspace's equipment.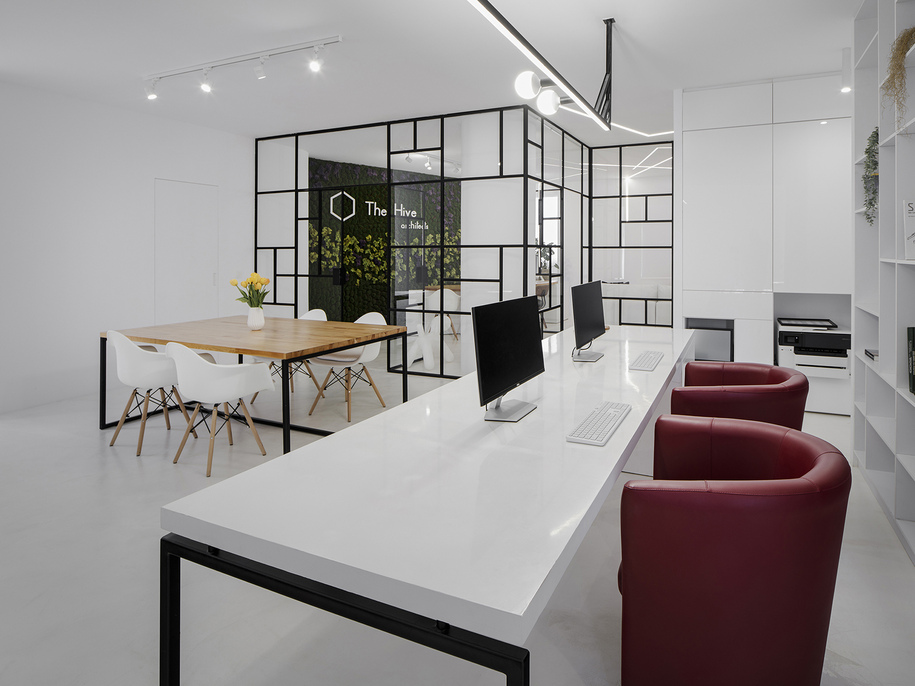 The white walls give their place to white-coloured structures, such as the bookshelf, inspired by Mondrian's minimalistic art, at the back of the associate's long table.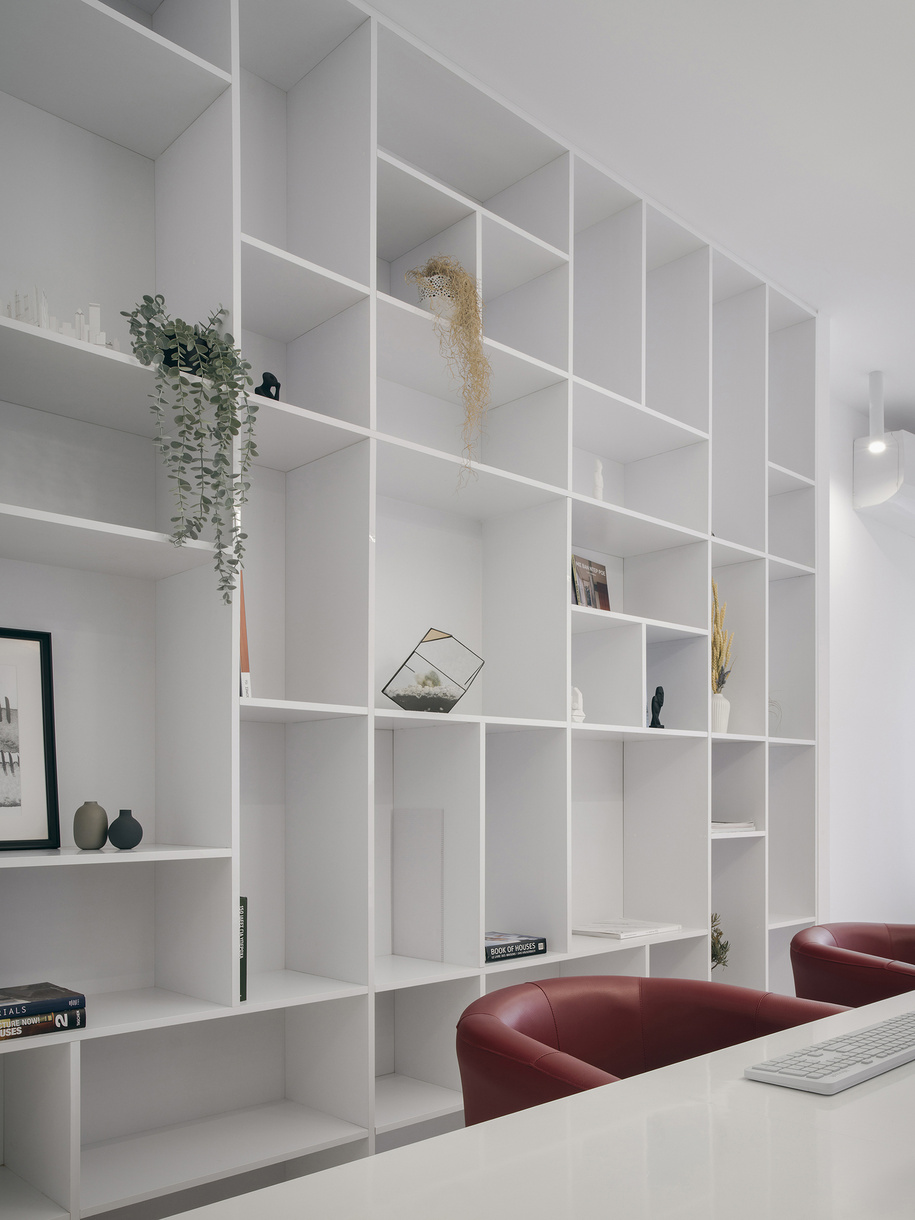 Composed of 3 repeating modules, the bookshelf also gives a playful appearance to the spatial experience.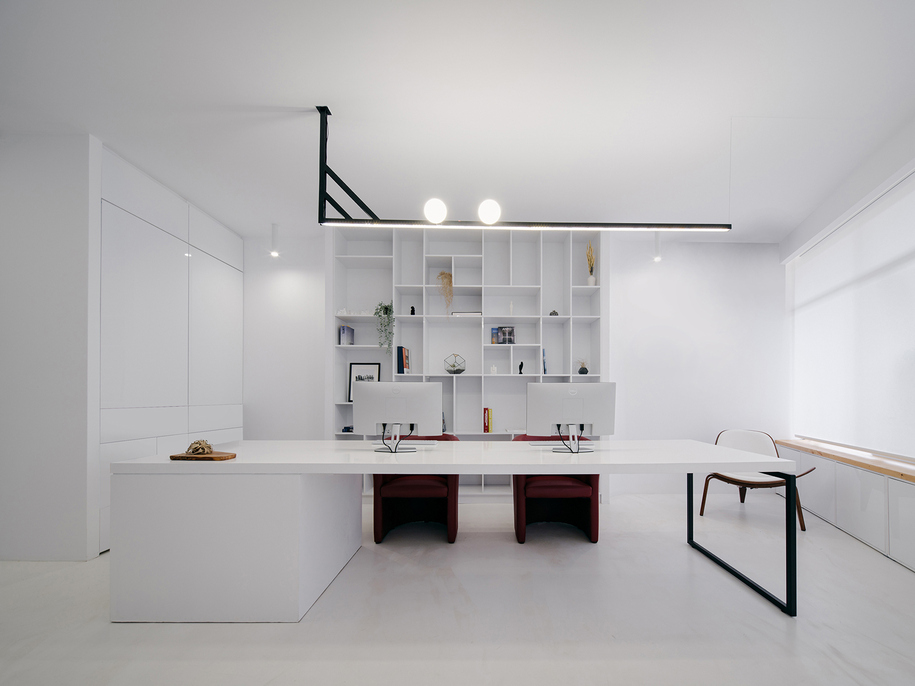 A paramount element of the office's composition is the transparent curtain wall that separates the office in two major areas. Its geometrical steel framework is filled with glass surfaces of varied proportions which installs a vertical grid dividing the space in yet another dimension.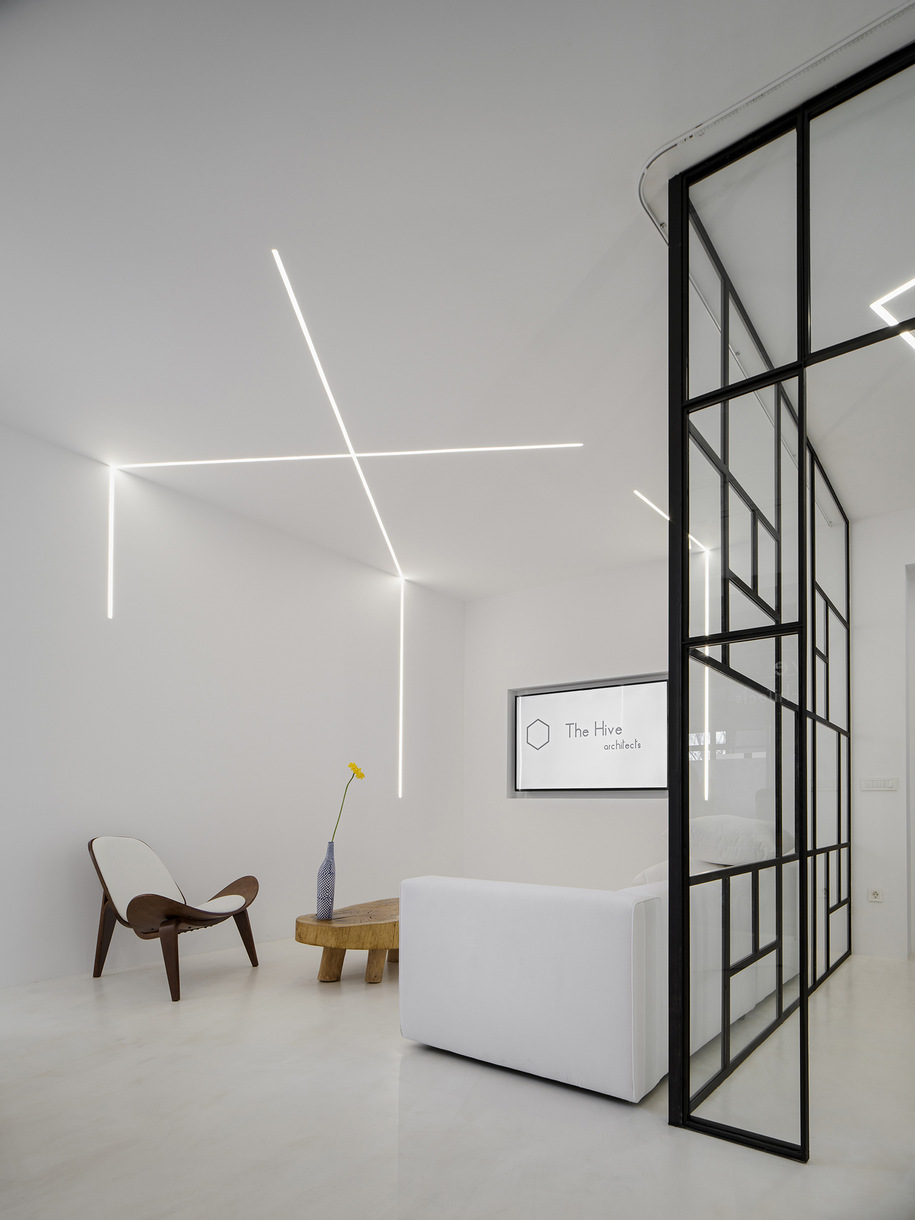 A large fluid desk at the architects' office stands in front of a vertical moss wall which welcomes the guest.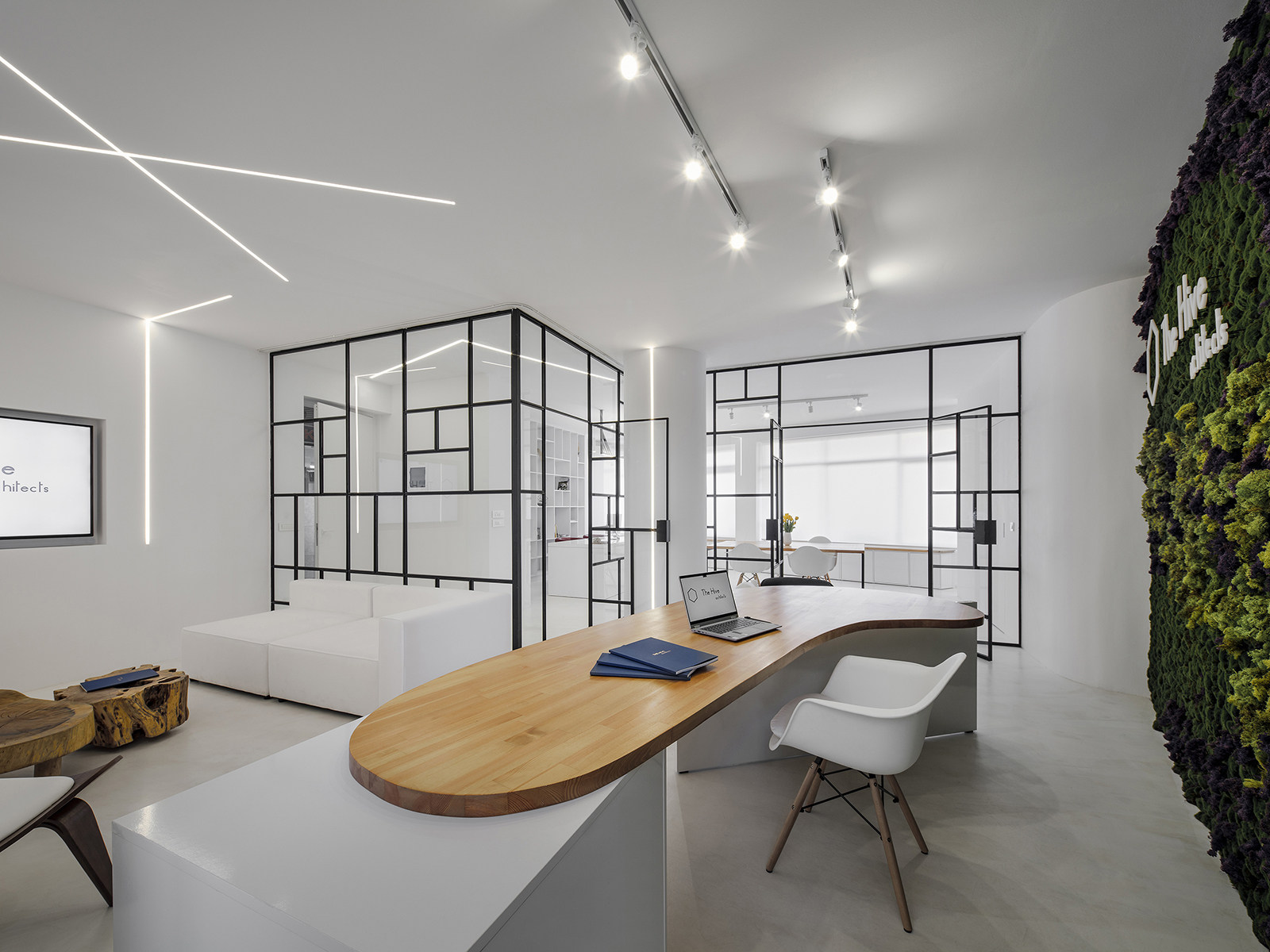 The presentation corner takes the form of a comfortable sitting area giving a sense of familiarity to associates and clients alike. The long white curtain that covers the steel structure, adds theatricality to the presentation process.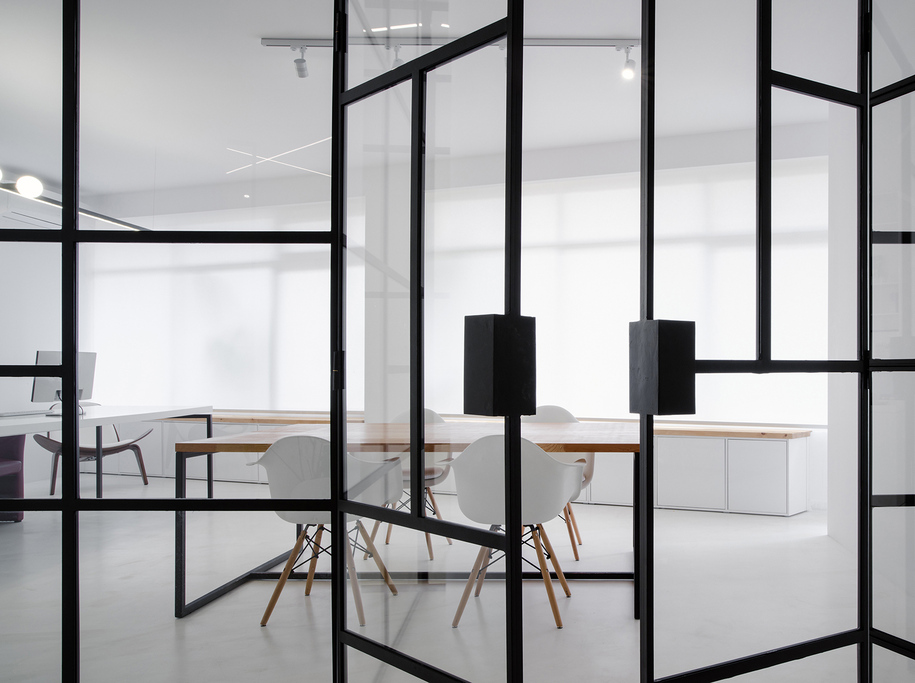 Plants play also a major role in the design. Apart from the moss wall, large window boxes are placed outside the glass façade which host tropical and Mediterranean  plants filtering the air and adding visual effects as the sunrays pass through their dense foliage.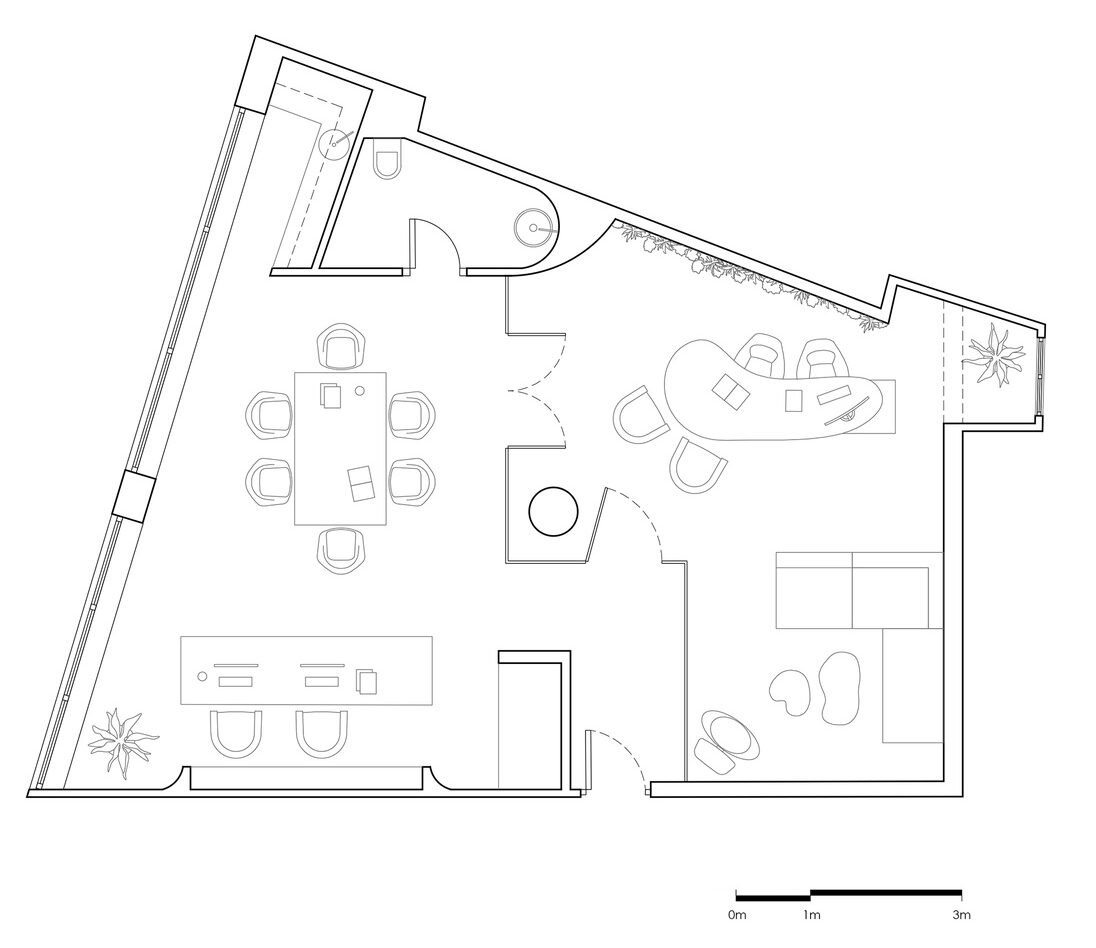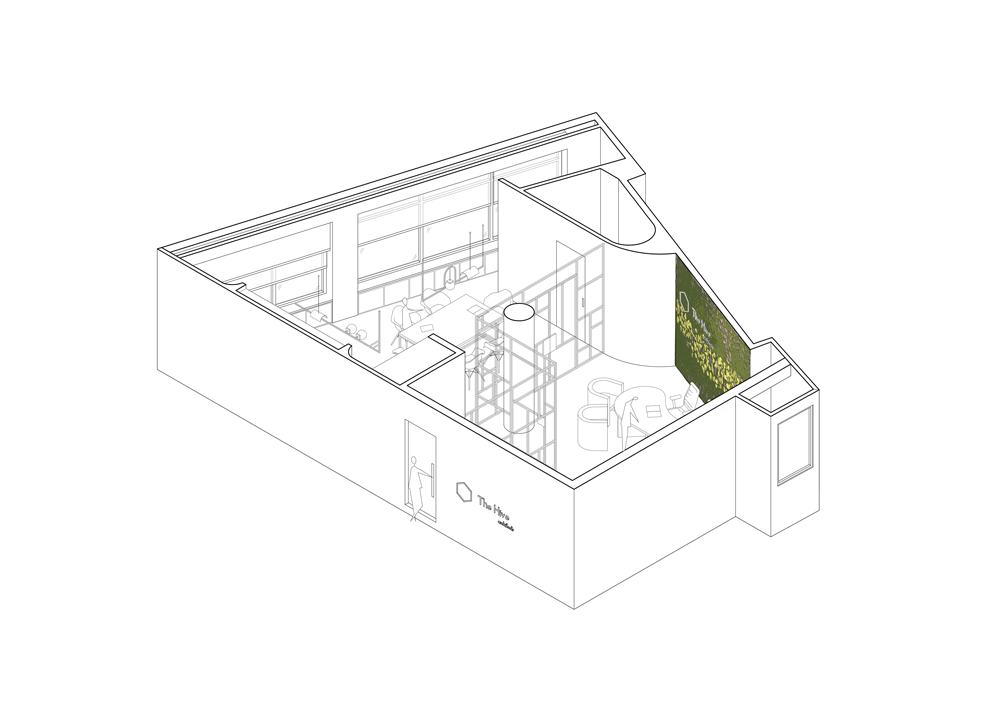 Credits & Details
Project: The Hive Architects' Office
Completion Year: 2021
Gross Built Area (m2/ ft2): 81.07 m2
Project location: Athens, Greece
Lead Architects: Michail Xirokostas, Theodore Panopoulos
Photo Credits: George Messaritakis


Office: The Hive Architects
Contact email: [email protected]
Firm Location: Athens, Greece
READ ALSO:
GAIA: Holiday Houses in Kefalonia by LArchitects