Staff areas, guest areas and common areas of Can Office are strategically arranged for a seamless workplace that can be easily reconfigured with unobstructed view of Victoria Harbour by Plot architecture office.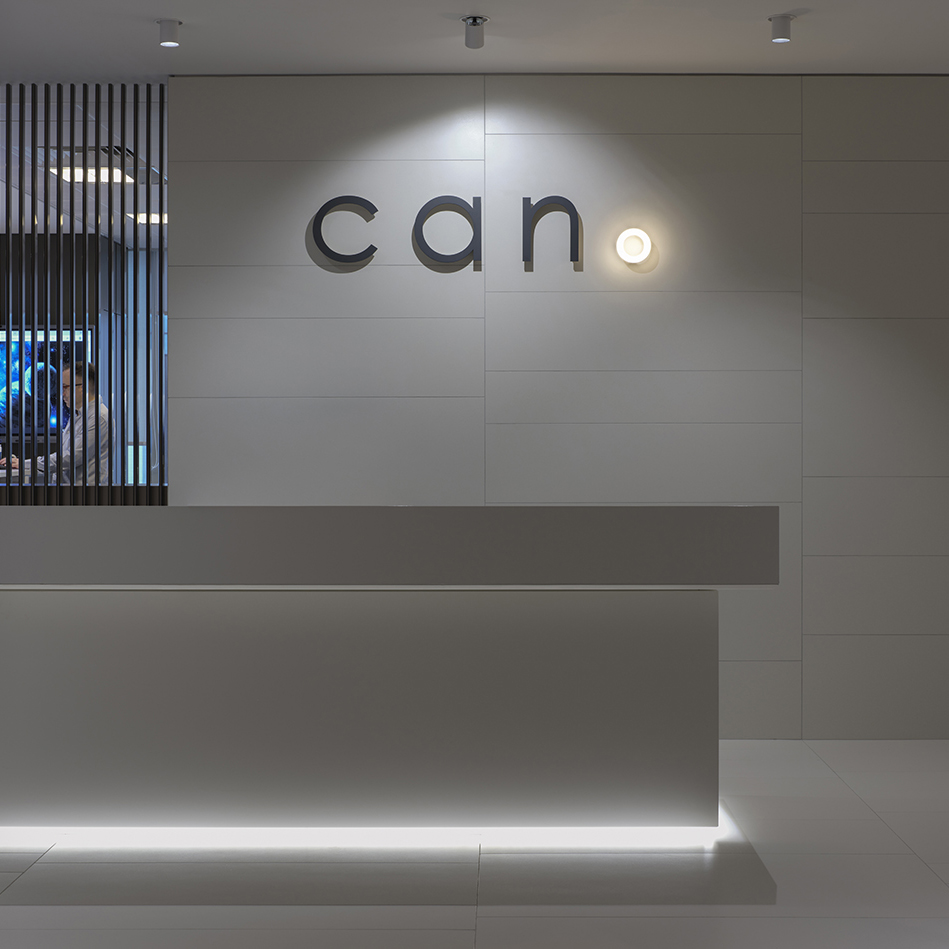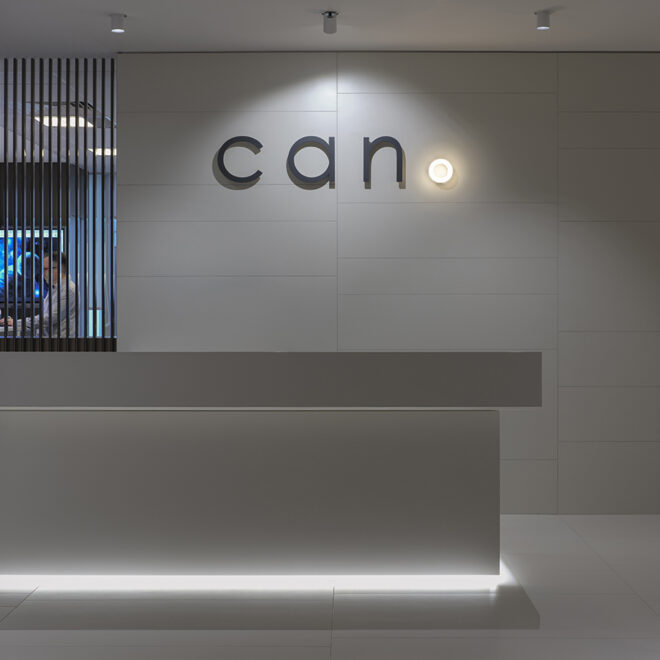 In the early planning of the project, Plot Architecture Office begins to work in close collaboration with the Client, Can, to establish the design brief of their new office.  The brief envisions a dynamic and seamless workplace that encourages all levels of staff to work closely, and to share their knowledge and experience.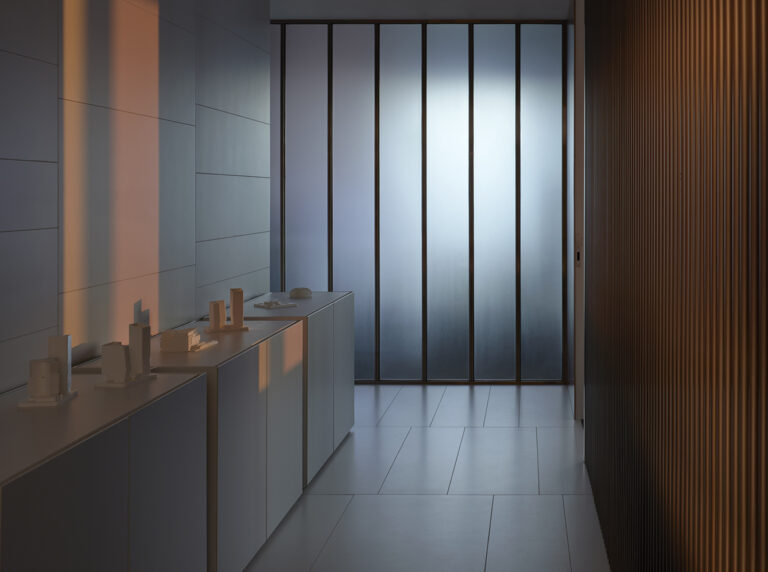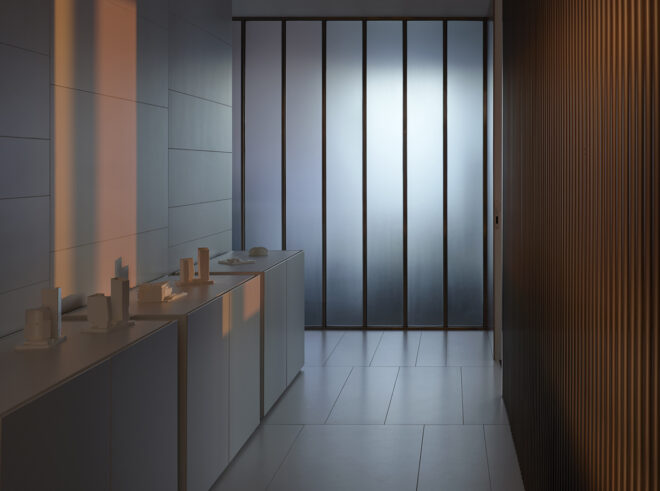 An open plan to accommodate all of its staff is first established and occupies the majority of the office space.  The layout planning mixes the seating of juniors and seniors with casual meeting areas and pin-up walls, in order to stimulate communication and exchange of ideas between employees of all grades.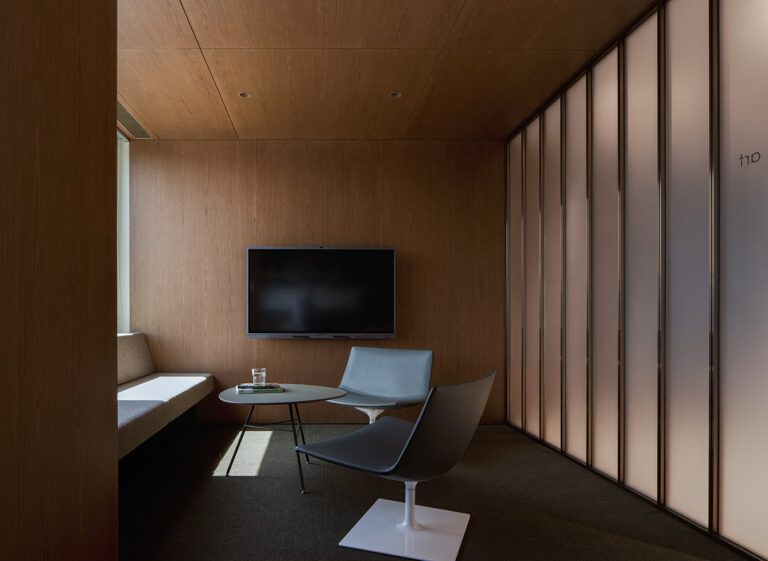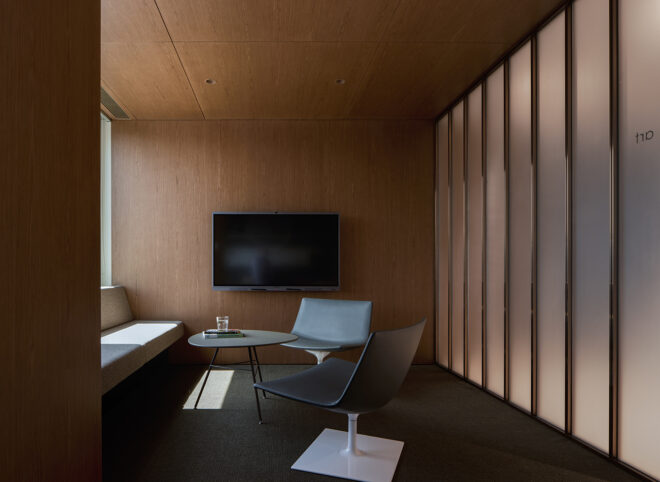 Connected to the main open plan is ample breakout area with a capacity at a ratio of 2:1.  Contrary to the open plan, the breakout area is divided into various smaller spaces and configured in different arrangements.  This provide seats in different environments away from the usual desks, and can be used to facilitate collaborations of different group sizes.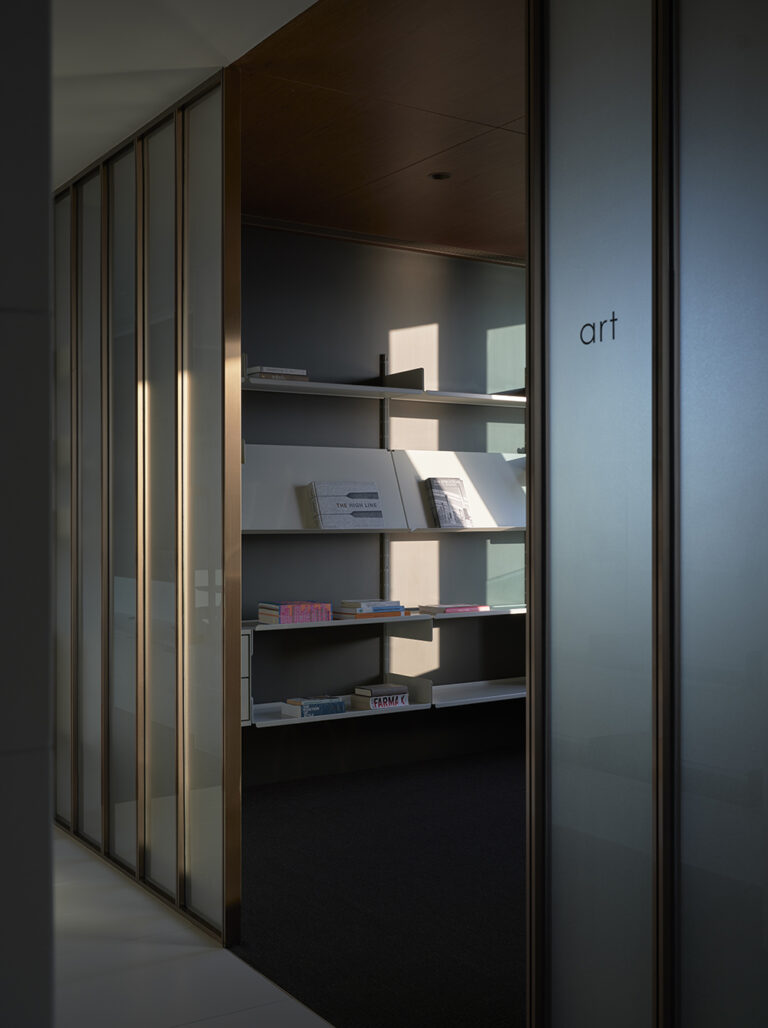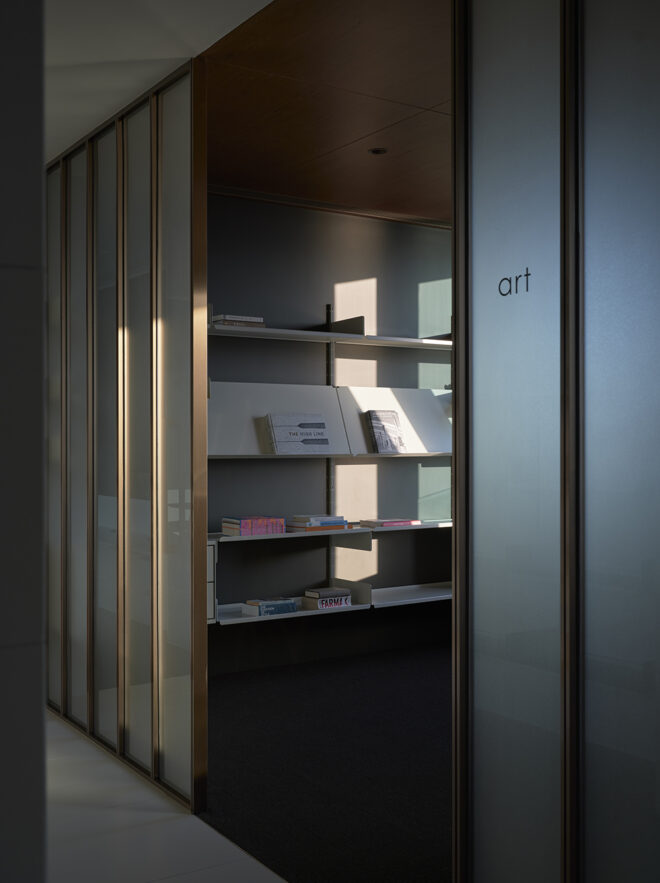 The project site spans from west to north looking out in three different directions, giving it diverse qualities within the unit in relation to views and natural light.  Some parts have more natural light and some have views overlooking one of the city's major attractions, Victoria Harbour.  Plot Architecture Office thoroughly studies the site to identify its qualities, and overcomes the challenge to structure the workflow while making full use of these.  The relationships between the staff areas, guest areas and common areas become the backbone of the design.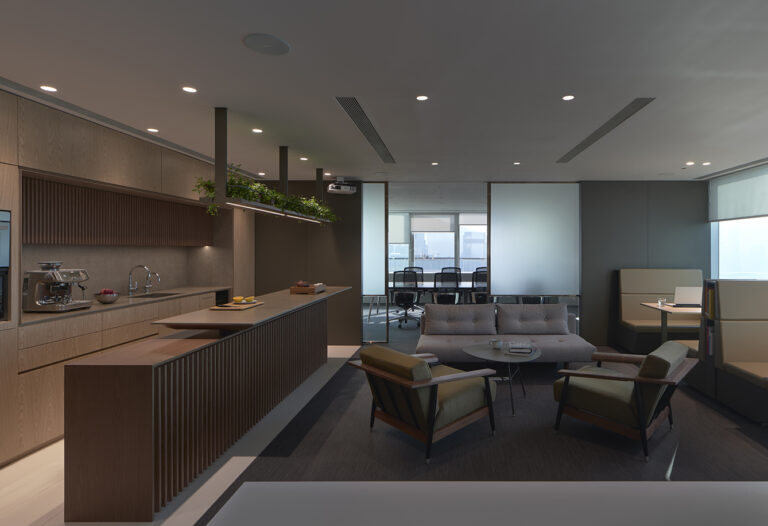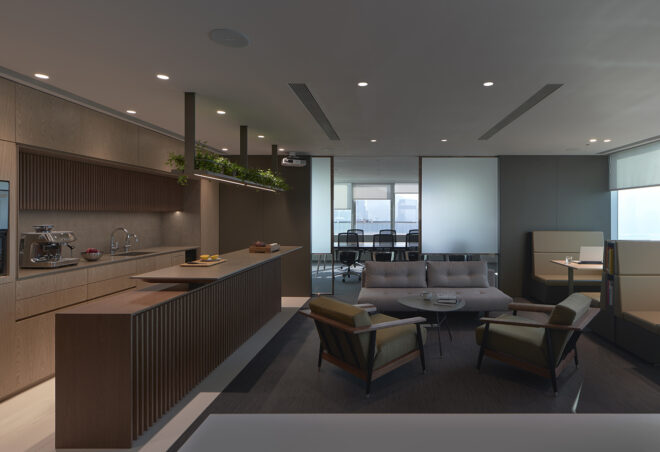 The office entry is designed as a contrasting transitional space.  It is cladded in white porcelain tiles to create an almost monolithic gallery, showcasing the works of the brand at the reception, before unfolding glimpses of the working atmosphere and views of the harbour.  Partitions in steel fins, timber walls, clear and sandblasted glass are positioned along the main path of the office, and altogether define the required degree of translucency and transparency throughout.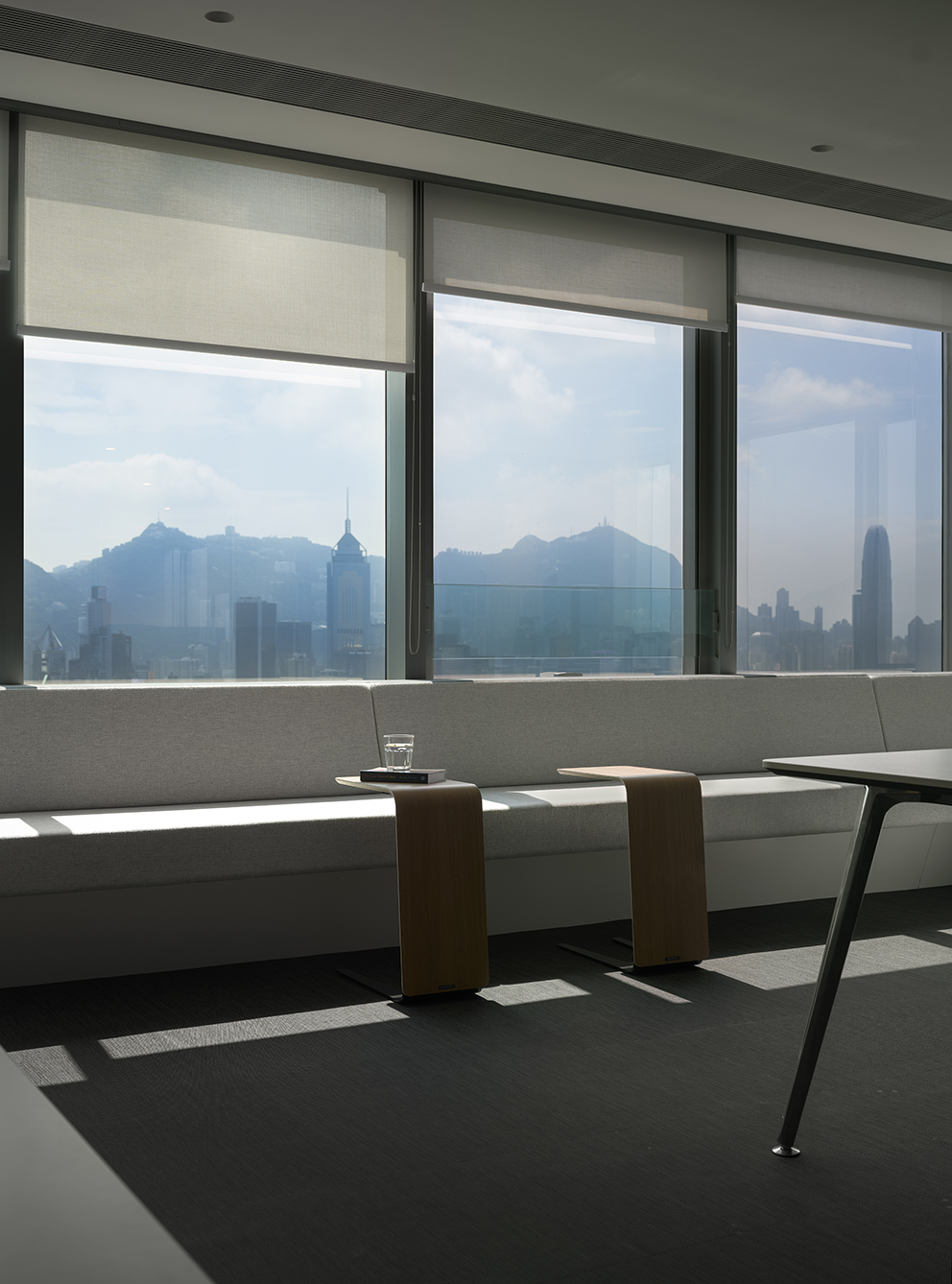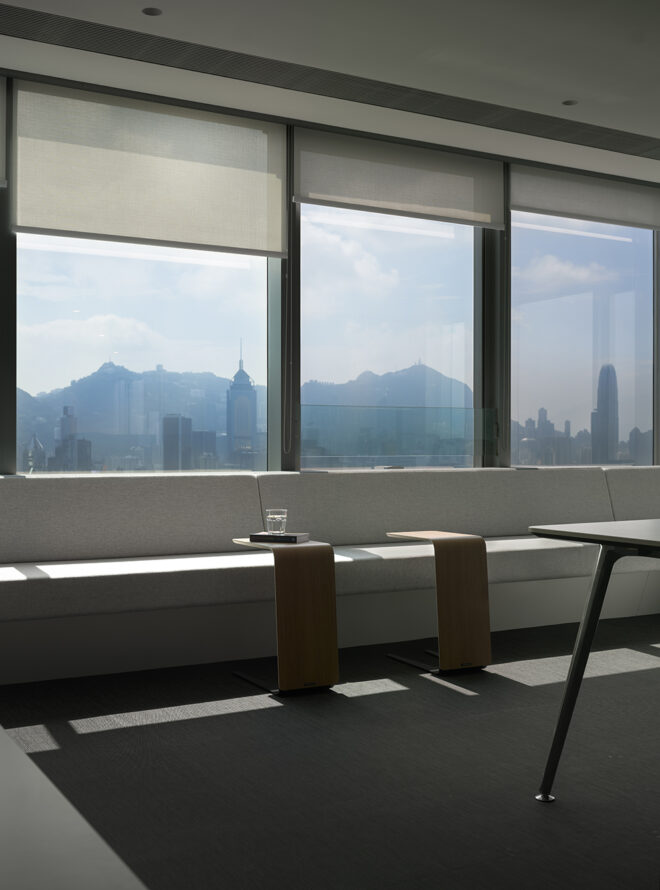 High flexibility is also a key requirement in the planning of the office space.  Placing major spaces along the same axis allows them to be easily reconfigured.  By opening the sliding partitions, the pantry, the breakout area and the main conference room can be combined into one large event space when required.  These are all purposely arranged for an unobstructed panoramic view of the harbour, whether as separate spaces or as one large space.  Here, all can gather to watch the sun sets on the horizon any day.
Facts & Credits
Project title
 Can Office
Typology
  Office space
Location
North Point, Hong Kong
Area
5883′
Client
Can
Architectural design
Plot Architecture Office
Photographers
Virgile Simon Bertrand (Images 1 to 11), Stephen Chow (Image 12)
READ ALSO:
Santorini Sky subterranean suites by architect Vassilis Zorzos