Private house in Psychiko by Stage Design Office 
Furniture by Deloudis
A home remodeling project undertaken by the practice of Stage Design Office for a woman whose home is in the exclusive suburb of Athens, Psychiko.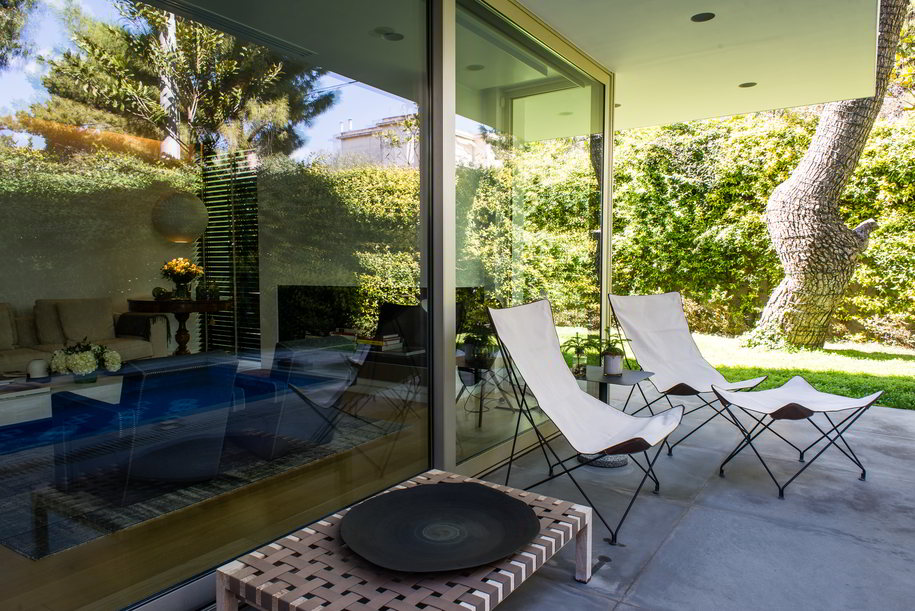 As with many properties in the area, the house had an enviable, mature garden which was taken into consideration, and became an integral part of the design concept.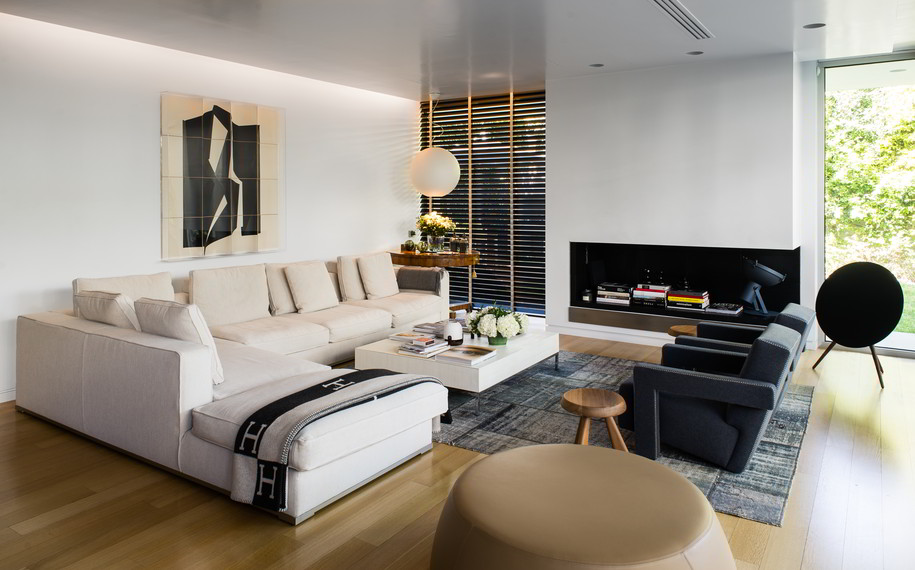 The living area is a space which looks out into the garden through floor to ceiling windows, flooding it with natural light and bringing colour inside to complement the neutral tones of the walls and furnishings.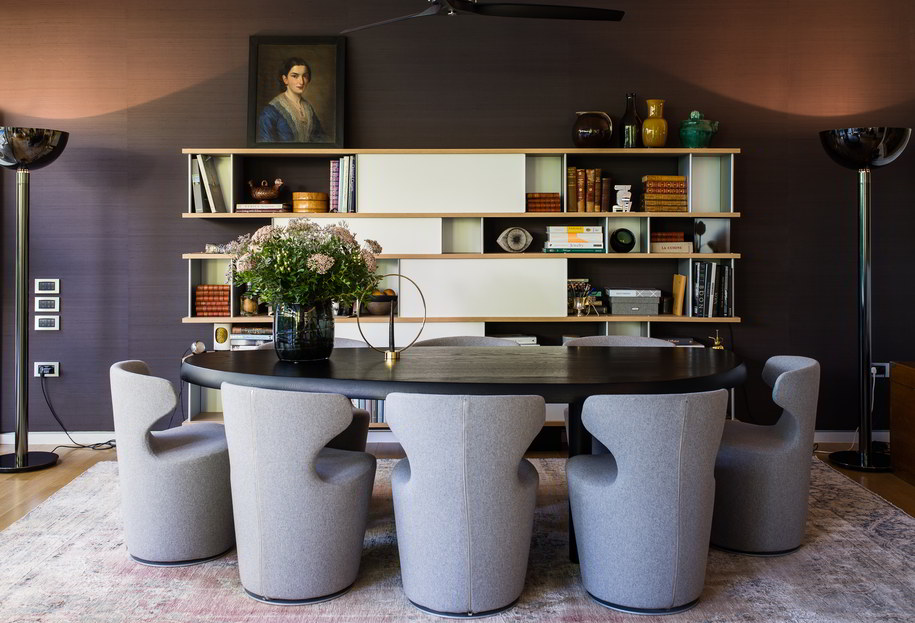 The dining area of the living room is defined by a dark wall and bookshelves, creating an intimacy and change of tone.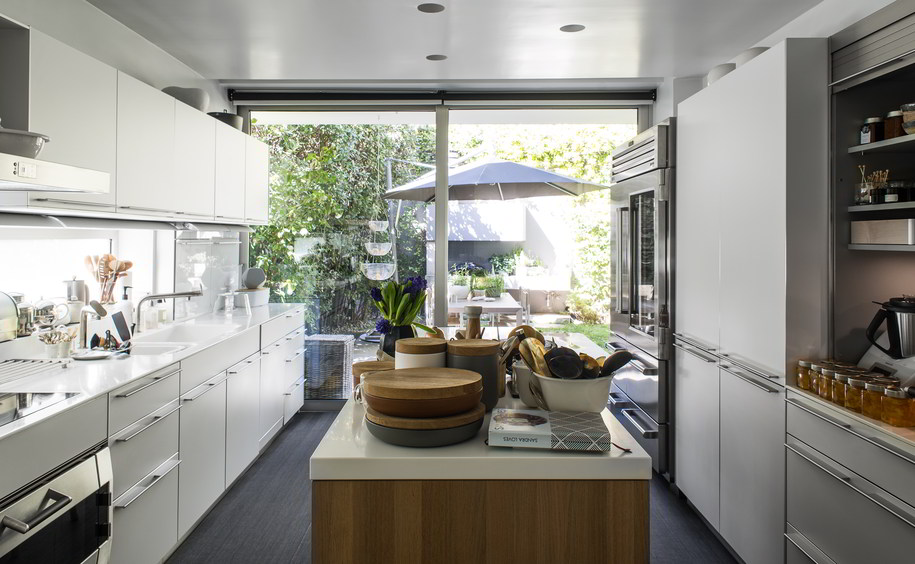 A bright well fitted efficient American style kitchen, complete with an island work unit, leads into the garden and a welcoming outdoor seating and dining area.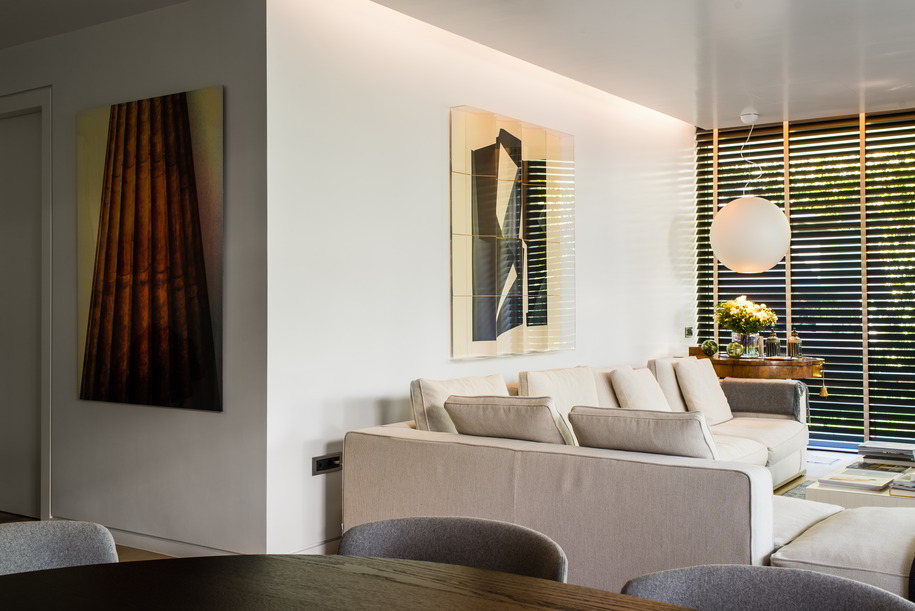 A blend of classic and innovative contemporary designs in furniture and artwork have been carefully curated. The lighting installations are, in the main, contemporary.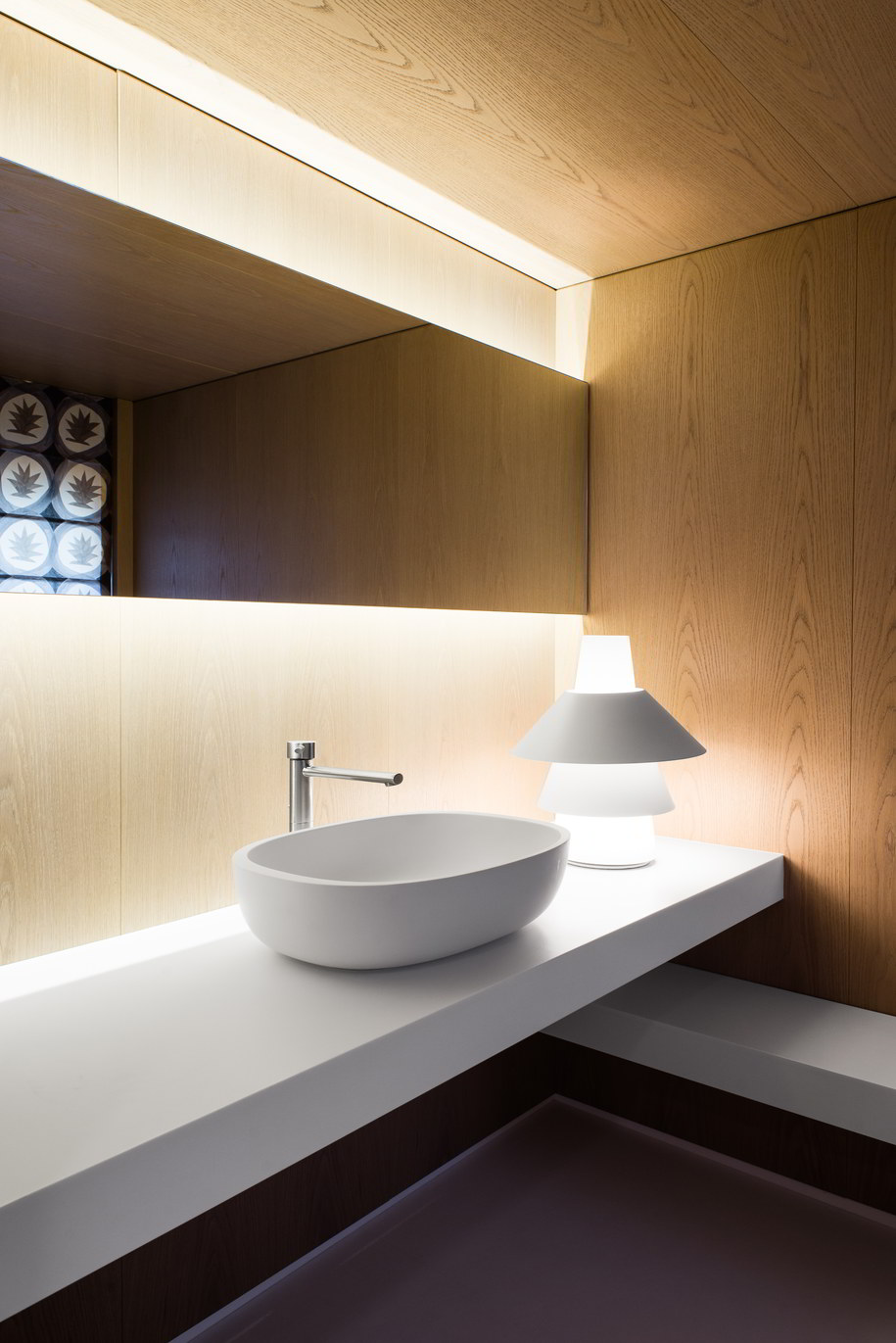 Aesthetics, contrasts and functionality work beautifully in harmony within the entire home, the dark walled workspace, the bedrooms designed for relaxation, the thoughtful armchair and footrest by a window, the ultra-modern bathroom are proof of this.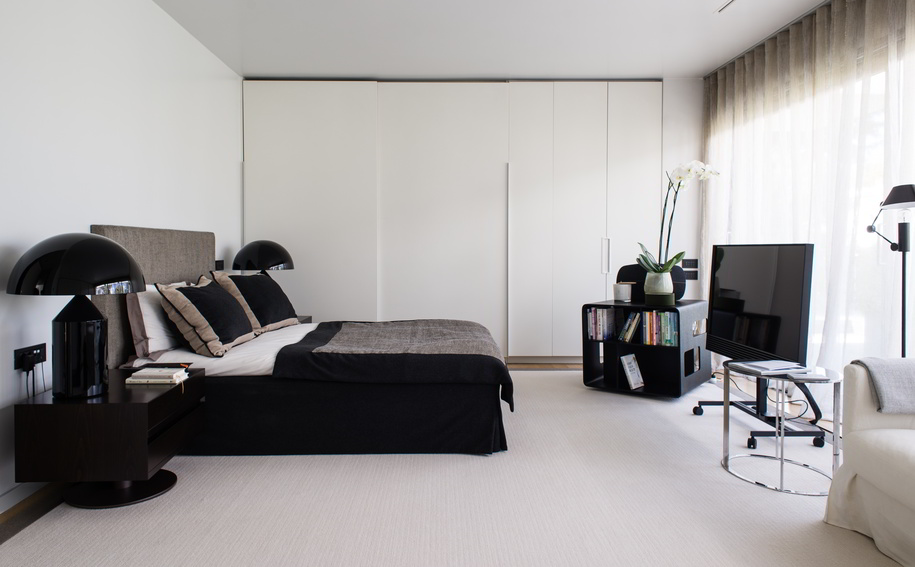 Diverse contrasts of hues and forms have resulted in a home for all moods, perspectives and seasons, to be enjoyed and most importantly, lived in.
Credits & Details
Photography Vaxevanis Panagiotis
Architecture design Stage Design Office
Furniture Deloudis
READ ALSO:
Φοιτητικές κατοικίες στην Αλεξανδρούπολη | Διπλωματική Εργασία από την Ειρήνη-Ραφαέλα Ισαακίδου, την Ελένη Ποσνακίδου, τον Παναγιώτη Σταυριανό